One always appreciates the wisdom of Tom Wiswell. For 20 years, once or twice a week he'd write down proverbs from checkers that were applicable to markets and life. He'd say, "Victor, this is going to be my last book, and the best book. I'm ready to take off my hat". Today, the boys in the office look at the numbers and say, "it's getting quite bullish in SPU". Whenever Tom put you in an untenable position after you made a hasty move, and you started thinking, Tom would say, "now you're thinking" and shake his head sentorially and sadly. I had an opportunity to say that to my colleagues today: "Now you're becoming bullish".
Tom would also add after looking at Susan's legs, and her natural grace, (she never wore a drop of makeup or tried in any way to enhance her natural state), "Victor, the one thing I regret the most in my life is that I never married a girl like Susan." Then he'd sadly shake his head again and say, "but then again if I had, I might not have written 28 books."
Cicero made some of his speeches as prosecutor in the extortion court of Rome. In Verrem is a set of speeches made against Verres, a man accused of many crimes committed during his governorship of Sicily. Cicero's initial oratory was not about the facts of the case itself, but rather about the state of the judicial system in Rome:
That he [Verres] was not taking money for himself alone, but had his three-year governorship of Sicily parcelled out in such a way that, he said, he would be doing very nicely if he kept his gains from the first year for his own use, handed over those of the second to his advocates and supporters, and reserved those of the third year - the richest and most lucrative of the three - entirely for his jurors.
This prompts me to tell you of a remark which I recently made before Manius Glabrio when the rejection of jurors was being held, and which I noticed made a profound impression on the people of Rome. I said that I thought there would come a time when foreign peoples would send delegations to Rome to request that the extortion law and this court be abolished. For if there were no courts, they believe that each governor would only carry off enough for himself and his children. With the courts as they are now, on the other hand, they reckon that each governor carries away enough for himself, his advocates, his supporters, the president of the court, and the jurors - in other words, an infinite amount. Their conclusion is that they are capable of satisfying the avarice of one greedy individual, but incapable of subsidizing a guilty man's acquittal.
Cicero, Political Speeches, pp 25-26 trans D. H. Berry Oxford's World Classics
Mark Steyn explains the first amendment.
"The Slow Death of Free Speech":
"Young Erin Ching at Swarthmore College has grasped the essential idea: it is not merely that, as the Big Climate enforcers say, 'the science is settled', but so is everything else, from abortion to gay marriage. So what's to talk about? Universities are no longer institutions of inquiry but 'safe spaces' where delicate flowers of diversity of race, sex, orientation, 'gender fluidity' and everything else except diversity of thought have to be protected from exposure to any unsafe ideas.
As it happens, the biggest 'safe space' on the planet is the Muslim world. For a millennium, Islamic scholars have insisted, as firmly as a climate scientist or an American sophomore, that there's nothing to debate. And what happened? As the United Nations Human Development Programme's famous 2002 report blandly noted, more books are translated in Spain in a single year than have been translated into Arabic in the last 1,000 years. Free speech and a dynamic, innovative society are intimately connected: a culture that can't bear a dissenting word on race or religion or gender fluidity or carbon offsets is a society that will cease to innovate, and then stagnate, and then decline, very fast. As American universities, British playwrights and Australian judges once understood, the 'safe space' is where cultures go to die."

There are a number of texts on single handed sailing, which speak to the effects on being becalmed on a sailors nerves. It may surprise some to know that long periods of being becalmed are more dreaded than fierce storms by experienced offshore sailors.
Since many traders work for themselves, I wonder how many are able to handle a lack of action without unintentionally selling volatility.
Many a lake sailor has learned this lesson and got caught with too much sail up when the weather changed abruptly.
I'd observe the Chair's courts provide such an outlet.
Archie Boyd married Ursula Steven in July 1940. He later observed: "We didn't know how long I would survive, so we thought we had better get on with it." They were married for 71 years, and he is survived by their two sons and one daughter.
"Wing Commander Archie Boyd - obituary"
Congress enacted Aid to Families with Dependent Children (AFDC), and various housing programs in 1935; the Food Stamp Act in 1964; Medicare and Medicaid in 1965; the EITC in 1975 (and subsequent expansions of the credit in 1987, 1990, 1993, and 2001, among others); the Child Care Development Block Grant in 1990; welfare reform in 1996 (which replaced AFDC with TANF); the State Children's Health Insurance Program (SCHIP) in 1997; and the child tax credit in 1997 (expanded and made refundable in 2001).
With each subsidy for the poor, the marginal tax rate for anyone "at the bottom" trying to earn a living went up. Gene Steuerle estimated in 2012 that the marginal tax rate for a single parent with two children receiving the universally available benefits from our present system was over 54.5%; for that same parent who managed to get the maximum legally-allowable benefits, the marginal rate on earnings was 81.2%.
And people still wonder why the poor stopped getting and staying married, and the endless war on drugs became the perfect social solution (government jobs for "conservatives" as cops, prosecutors, prison guards, government jobs for "liberals" as social workers, legal aid lawyers, and teachers, cash income for the poor and places for the men to get food, shelter and gym memberships when they were between women.)
In thinking about the struggle to catch ducks, I have concluded that almost all the strengths and weakness we show in our market lives are manifested by duck hunters in their elusive search to bag the ducks. Obviously the ducks are as hard to catch as the markets are. And we miss them by just a hair the same way we do in the market. When you take a break from them for a minute, that's exactly when you should have been there to bag a trade or duck. Worse yet, is when you gloat about a good shot, or a perfect camouflage or a perfect retrieval from your Lab—-you're bound to go to the Bad One at that time. Gloating always leads to complacency and the adversary, whether it's the known factor that sees your book or the infinite wisdom of the market that is ready to do you in.
On further reflection, it's not just duck hunting that's exactly like market hunting with all the characters, all the different styles of trading. It's anywhere there's a struggle for prey and growth with limited resources and competition. It's like the struggle for life— I think.
i must confess, i'd rather just guess
than be duped and fooled, by randomness
i rather think twice, than just roll the dice
these random studies, do not drive price
rather think like a fox, not be put in a box
as the markets are, a recursive paradox
if not arc sine laws, then ever-changing-cycles
if you are in denial, it can be almost suicidal
these damning effects, must be circumvented
but not with the invented, nor the misrepresented
not with tools that are myopic, or simply synoptic,
lest the retail hypnotic, not benefit the agnostic
a causal understanding, is certainly demanding
but in-or-out of sample, it sets the best example
there's so much more, than just trade and win
like adding to profits, when others are cashing in
immune to the tout, trading without any doubt
entering trades, where others are stopped-out
not stepping out-on-the ledge, with an illusory edge
there's no need to hedge, this is my solemn pledge
"Run Strong":
Run for my Money, run
towards my fears,
Run when I'm Hungry,
run from my tears.
Run with me Honey, run
with the years.
Run for my Living, run
towards the cheers.
Run On! Run Strong!
Just for the Day.
Just for the Way.
Run On! Run Strong!
For who knows some day
the Miles may just take you away.

Run for the Feeling,
run towards the pain,
Run when I'm Dreaming,
run from my cane,
Run with the Loving,
run with the sane.
Run for the Moving,
run to victory lane.
Run On! Run Strong!
Just for the Day.
Just for the Way.
Run On! Run Strong!
For who knows some day
the Miles may just take you away.
Taking a look at the BDI over the past year, is there now a head and shoulders? I ask out of pure ignorance—just trying to learn.
Gary Phillips writes:
Back in the day, before the day…
I am loathe to admit it, but I first read Technical Analysis of Stock Trends by Edwards and Magee in 1971 when I was 18 y.o. (Btw: the acknowledged bible on technical analysis was written in 1948). There weren't any computers back then, so we had to keep the charts by hand. Along with reading and studying the book, Leo Melamed and Barry Lind mentored me in the application of TA to trading. I used to keep charts back then for Tom Dittmer, who ran Refco. In return, he taught me how to scalp in the pit when I first became a member of the CME in 1976. Bob O'Brien sr. taught me about the livestock markets, and when I migrated to the CBOT, I leased my membership from Bill Eckhardt, and was lucky enough to receive his tutelage. I stood next to the largest independent futures trader in the world (Tom Baldwin) for 10 out of my 25 years in the bond pit, and after + 40 years of trading, at the age of 61, I am still learning the craft from Vic and others on the list. Ghere are a couple of points to be gleaned here:
1. as Rocky H. once said, I am smart enough to know I'm dumb enough, that I don't know everything; which is the reason why I have always surrounded myself with individuals who are smarter and more experienced than myself. Unless you are playing poker, you never want to be the smartest person in the room– you won't learn anything, and you should never stop learning! and 2. the bible on technical analysis was written when Truman was president. I think they were still communicating by telegraph back then! Does anyone in their right mind really think that today's machine driven markets even remotely resemble the markets of that era?
David Lillienfeld writes:
Ok, but I don't think the BDI is an object of HFT. So wouldn't older approaches (i.e, from 1948) still be applicable? Or from a technical perspective, is it the tenor of the market (a butterfly in Africa flapping its wings sort of thing) which matters?
Gary Phillips writes:
It's still an index and algo-driven professional trade, and I can't envision the palindrome putting on a massive short position predicated on a h&s top formation.
What is timeless in reference to traditional TA, is the tendency for traders to isolate the one data point (formation) that supports their directional bias while ignoring data points that contradict with their forward looking view of the market.
Charts in and of themselves are invaluable. They provide a point of reference for money management, capital flows, correlations, relative strength, etc, but, traditional TA (cliched patterns, trendlines, etc) seem anachronistic as a stand-alone predictive tool.
Craig Mee writes:
Hi Gary,
I think its a mistake to put all TA in one basket. For example, trendlines are very different than patterns. If you can quantify the edge your setups possess, you may have something to work with. The problem that I see is with most technicians, they are running so many parameters and indicators that this is unachievable. I think market volatility and news is a function of whether markets behave similarly now to 60 years ago and am constantly amazed at often they do.
Gary Phillips writes:
Perhaps in a very generalized manner, i.e., markets go up and they go down, they back and fill, and uncertainty is still a fundamental reality in trading, and, just as in the past, the best we can hope to achieve, is an incomplete, but probabilistic knowledge of that environment. However, the tools we use have changed and so has the perspective needed to understand the context of the contemporary market. It requires an approach built on an analytical framework that is relevant to current drivers of price. While traditional TA may provide a comfortable resolution and a summary shortcut to order amongst all the chaos, it doesn't yield any insight into market structure. What dramatically distinguishes today's trade from yesterday's is market structure and Fed policy. To a very large extent, price action is no longer controlled by humans, and to an even larger extent, price action has been contaminated by qe/zirp. This is the fork-in-the road where the past deviates from the future. This means resisting the sirens' call to assign causality to traditional ta patterns, trend-lines, fibs, and other hackneyed tools that were created for highly auto-correlated markets, driven by human decisions and real risk/reward considerations. It means using the right tools with proper perspective and incorporating relevant informational signals from a wide range of deterministic processes. The new-normal approach begins with recognizing the current dynamics of liquidity provision and developing an informational framework with signals that reflect the machine driven reality of HFT, along with an understanding of the impact of qe/zirp and risk-on/risk-off.
Craig Mee writes:
Agreed there are some larger drivers at play, and something like a magnetic or invisible hand keeping the pull to one side. But the boom and bust nature of the markets of the last 19-20 years is far from at an end so any extension will still be reverted. There may be periods and instruments where opportunities at times are limited, (for example, I would say its probably easier playing the curve now in rates then trading outrights) however fear and greed under the right volatility conditions is, in my humble opinion, still a force to be reckoned with. Separating the house of TA from price action and behavioral sciences is probably a good start so as not to give a illusion of believing in hocus pocus and mad methods while not understanding the underlying. The major returns and opportunities will still run with fundamentals, whether forced or established, but being able to have a value entry via the opportunities that humans create through their ever present qualities such as running with the herd on news and perceived threats which don't eventuate can allow for outperformance. I believe that the question of whether to weigh the opportunities that human behavior presents has to be sized up under the right volatility to ascertain whether risk has been compromised.
I found this and thought of the Hobo.
Churchill on Chaplin:
Even poverty wore a different face in America. It was not the bitter, grinding destitution Charlie had encountered in the London slums and which has now, thanks to the extension of social services, largely disappeared. In many cases it was a poverty deliberately chosen, rather than imposed from without.
Every cinema goer is familiar with the Chaplin tramps, but I wonder how many of them have reflected how characteristically American are these homeless wanderers. In the dwindling ranks of the English tramps one finds all sorts of people - from the varsity graduate whose career has ended in ruin and disgrace, to he half imbecile illiterate who has been unemployable since boyhood. But they all have one thing in common - they belong to the great army of the defeated. They still maintain the pretence of looking for work - but they do not expect to find it. They are spiritless and hopeless.
The American hobo of twenty-five years ago was of an entirely different type. Often he was not so much an outcast from society as a rebel against it. He could not settle down, either in a home or a job. He hated the routine of regular employment and loved the changes and chances of the road. Behind his wanderings was something of the old adventurous urge that sent the covered wagons lumbering across the prairie towards the sunset.
There were also upon the highways of America, in the old days of prosperity, many men who were not tramps at all in the ordinary sense of the term. They were traveling craftsmen, who would work in one place for a few weeks or months, and then move on to look for another job elsewhere. Even today, when work is no longer easy to secure, the American wanderer still refuses to acknowledge defeat.
That indomitable spirit is part of the make-up of the screen Charlie Chaplin. His portrayal of the underdog is definitely American rather than British. The English workingman has courage in plenty, but those whom prolonged unemployment has forced on the road are nowadays usually broken and despairing. The Chaplin tramp has a quality of defiance and disdain.
The hobo responds:
There is a better ground than choosing poverty or riches for us. That is the Prince & the Pauper condition that's available to nearly anyone reading this. Skid row is a vast experimental laboratory and nowhere else have I discovered & set limits than in those rows across America. An American hobo is defined as a worker who wanders from job to job. The USA allows this with grand territory and a thick network of railroads to enter it. England is cramped; USA is wide open. So it is that the hobos who today in spring are hitting the flatcars and boxcars by the thousands are rebels against tight living and a diurnal job. Almost all are forced by hunger to climb aboard Dirty Face but some of us do it for the adventure, and for self-discovery.
Charlie Chaplin, though British, is convincing as an spirited American tramp because he grew up in the poor district laboratory that I pass through by choice. Charlie's childhood in London was hemmed by poverty and hardship. His father absent and mother struggling financially, he was sent to a workhouse twice before the age of nine. It puts me in mind of my friend George Meegan who climbed a ship's mast on River Thames at a similar age, saw the horizon, and sailed at it for seven years on tramp steamers at sea. Then he jumped down and found his land legs in walking from Tierra del Fuego to the arctic circle via NYC. You cannot hide the backdrop of such talent on screen or in print. When Chaplin was 14 his mother was committed to a mental asylum. I've worked those also as another laboratory of experience, and old folks homes, jails, and even sold Nut Cracker Sweets on 57th street of Manhattan outside Niederhoffer, Cross & Co. after working a day upstairs as a technical analyst. To point, Chaplin toured as a tramp comedian before attracting notice and coming to America to become the premiere tramp. In his floppy footsteps followed Weary (Emmett Kelly) Willie and Happy (Red Skelton) Hobo. Emmet was literally born into a circus while Red beginning at age 10 was part of a traveling medicine show.
They had the spirit, all right, from experience & passed it on to their audiences. For the real deal on the skid rows read anything by Nels Anderson.
And so that brings me to today's choice after paying the IRS. I can use the leftovers to go on an African safari or a walk in Baja, Mexico. Life is a series of T-mazes, if one takes it seriously, and I think I'll take a walk.
anonymous asks the hobo:
Have you spent any time on Skid Row in Los Angeles?
The hobo responds:
LA was my first skid row. I checked into the Midnight mission and sat in a pew next to a black man with 6's tattooed across his knuckles as we listened to an ass-whopping sermon. That's where I 'fell in love' with mission preaching. Then we ate a hearty meal of meat loaf, potatoes & gravy. Then we lined up for bug check. What's that? I didn't know but everyone had to do it before getting a bed. The housekeep must have spotted me as a virgin tramp for I was called first to wind down the stairs into the bowel of the mission where a man I couldn't see waited with a blue light. He told me to drop my drawers and proceeded to shine the light to fluoresce pubic lice. 'Clean! Next!' he yelled. That night i was grateful for being dead tired from catching a freight into town the previous ones. The dorm room of fifty soon filled with snores & flatulence while gunshots outside on skid row shook the broken windows. The next day I caught a freight to the next skid road. That's a hellofa education.
Bloomberg news picked up this article. I am not endorsing the paper, its methodology nor its conclusions. But counters should heed the underlying message. Especially Kora. I find it surprising that he doesn't look at the multiple comparison issue nor cite Bonferroni etc, but rather prefers to ask the question, "what is chance that a backtest generates a great result by chance." He argues that if you use 10 backtests, you are very likely to find a strategy with a Sharpe Ratio of 1.6 which is over-fitting: "Pseudo-Mathematics and Financial Charlatinism: The Effects of Backtest Overfitting on out–of-sample Performance" by David H. Bailey, Jonathan M. Borwein y Marcos Lopez de Prado z Qiji Jim Zhux, April 1, 2014
What good is a hypothesis that cannot be disproven? A Cautionary Tale (In Memory of Ross Miller)
1. Kora observes: Y = Fn(X) with a significance of T.
2. Kora raises a small amount of investment capital based on the expectation of this stochastic function alone. She gives no consideration to dynamic or causal or other exogenous relationships or intellectual or information edge.
3. Kora produces excellent performance as Y= Fn(X) as predicted.
4. Kora raises a massive amount of investment preformance after establishing a track record.
5. After raising a large amount of capital and collecting substantial management and incentive fees, something happens and Y <> Fn(X), and the clients suffer horrendous drawdowns. The fund shuts down and the total net amount of loss dwarfs the net amount of gains.6. The SpecListers say, "The probability of this was extremely small. But it is an example of Bacon's Ever Changing Cycles." Rocky says, "This is a example of bad science because any utility of the observation Y = Fn(X) without a casual understanding is limited to and qualified by, the ability to anticipate the onset of a changing cycle. And if the scientist can correctly anticipate the onset of a changing cycle, then this meta-hypothesis is vastly more important than the functional hypothesis.
Unfortunately, this is a recursive paradox, because the ability to anticipate the onset of a changing requires the ability to anticipate the onset of a changing cycle of a changing cycle, and then the onset of a changing cycle of a changing cycle of a changing cycle … and this continues ad infinitum OR UNTIL spec partiers go home to bed — whichever comes first."
Jordan Neumann writes:
I admit not to have fully read the paper — I searched for the word transaction cost but did not find it, yet it makes finding a profitable strategy much harder than it seems.
Isn't this a problem with statistics in general? How does this differ from using thousands of drug candidates to find a drug? We still don't know why Advil works, but I take it anyway based on the statistical evidence. When quants believe that earnings or margins or insider trading affect prices, I would say that the economic justification is far from random.
There is a recent series of news articles that disparage quantitative analysis, just as several quant funds suffer for a few bad years. I would think that everything moves in cycles, and this might be the bottom.
Hernan Avella writes:
Mr. Rocky offers some valid questions to the counting battalion. However, I'm afraid his argument suffers severely from the straw man problem. It assumes that one can't have an approach that incorporates: logic, an economic framework, money management rules and counting. Even more. As you move up in the frequency spectrum, the economic framework becomes optional (useless).
The real question is (for med/long term speculators). If you incorporate all the said components in your approach, can you quantify your success per component?
Ralph Vince writes:
Kora,
Yes, in my humble opinion, more money is to be made on the assumption of EMH (the cost of being wrong in this regard is less).
Stefan Jovanovich writes:
The test of the reality of a market is whether or not there are prices for quantities exchanged in actual transactions; and the market itself is sufficiently profitable that dealers are willing to pay for the rent and other costs of keeping the lights on. Market failure happens all the time; a trade disappears because other markets have swallowed the action or the inter-mediation itself is no longer handled by bid-ask. Even now more than a century and more after they disappeared you can find the remnants of "corn exchange" buildings throughout Britain; dealing in grain continues but it is no longer handled by open outcry involving dealers and farmers within half a day's train travel of a regional hub.
Markets are efficient in the way that engines are efficient in that they work. They are inefficient in the sense that there is wasted energy, some or much of which can be the result of insider manipulation and general fraud. The debate is over numbers matter - the economics of the companies and the world of money as a whole, the prices themselves and their patterns, the numerical indices of sentiment; for that question there is no absolute answer, nor should there be. Larry Williams, the R-Man, the Watsurf, RPH and many, many others can all be right - and wrong. And, in that sense, markets are permanently inefficient because, even among people to whom Morgan would have assigned a perfect grade for their financial character, the only final word comes when the market itself disappears.
Sports emotions can range from satisfaction to exhilaration to inspiration or less favorably to frustration to anger to fear to panic, and emotions often change in just seconds when in training or competition.
The Sports Pyramid
Emotions is at the Top of the Sport Performance Pyramid with physical and mental the other two. Emotions dictate your ability to perform at a consistently high level under challenging conditions. Why do you want consistency from your emotions? As your emotions go, so goes your performance. The ideal: respond positively to challenges. How you master your emotions empowers you to use them as tools to perform better rather than as weapons to hurt your game.
Emotional Styles:
There are seven emotional styles among athletes: Bubbler, Actor Outer, Mr. Negative, Positive Thinker, Manipulator, Superior One, and THE GOAL, Grand Master. These are how athletes respond emotionally to their sport. Athletes with a certain style often react in a predictable way when they find themselves in a demanding situation. The emotional styles are defined as …
The Bubbler
A Bubbler feels frustration AND anger build slowly. A Bubbler often appears in emotional control because negative emotions haven't surfaced, YET! The Bubbler keeps frustration and anger bottled up or in check when performing well and the competition is mostly going their way. If competition turns or they make a crucial error, a Bubbler may bubble and boil over and they implode and lose emotional control. Often, when not able to reestablish control, a Bubbler ends up sabotaging for themselves the competition or others (doubles partner, spectators, fans). Bummer. They self-destruct.
The Actor Outer
An Actor Outer feels anger and frustration strongly, but expresses those emotions immediately and openly. No internalizing here -heart on sleeve. Showing strong emotions relieves (or so they think). Emotions arise, are expressed, and then are released. By doing this an Actor Outer maintains a kind of emotional equilibrium in balance. Up to a point, the ongoing emotional vent helps his performance by increasing motivation and intensity and keeps emotions in check; they think. The Actor Outer lets negative emotions out, but do they really let them go? When competition turns, rage builds up until it finally engulfs and consumes and then controls them. At this point, emotions become enemies and performance deteriorates to losing a run of points or repeating unforced errors over and over and over. They self-explode. They're ugly to watch detonate. They act out.
The Mr. Negative
The Mr. Negative feels strong negative emotions. Most common emotions are despair and helplessness. Mr. Negative dwells often on negative experiences and dwells on his feelings. The Mr. Negative may pout. He looks miserable. Mr. Negative is very sensitive to highs and lows of competition and emotions tend to mirror these natural ups and downs of play. When performing well and winning, Mr. Negative is fine; but if he plays poorly and is losing "down" emotions emerge and hurt his performance. Mr. Negative often has an absorbing defeatist attitude and may give up under pressure. Many players and most Mr. Negatives have some brooding qualities, and those qualities can prevent their getting to the top of their sport, or station in life.
The Manipulator
The Manipulator is driven by emotions to become a puppeteer. Psychologically he targets his competitor, the referee, the crowd or all three. He tries through intimidation, confrontation, and gamesmanship to cleverly control the situation to do as he pleases. He raises the ire of his competitor. He may look to get the ref to do a make-up call for a prior that went against him. The Manipulator may decide to turn the crowd against him just to fire himself up. Or, he may get the crowd to cheer for him by showing off and belittling his competitor's mistakes. The fatal flaw for the Manipulator is that without the ability to be a puppeteer or "drama queen" he falls apart and shrinks down to true size when he is unable to pull the strings.
The Positive Thinker
An extremely common style is the Positive Thinker. He believes when there is no basis for belief. When the parachute doesn't open and the reserve chute fails to deploy, Positive Thinker still says, "So far so good". The Positive Thinker mindset is based on 'all things are doable', when he believes. Why is the Positive Thinker a winner at the State level but a loser at the National level? The state championships brim with Positive Thinkers who use positivism as their training wheels. Then they run into a wall of talent at the national level. They fall apart at the ultimate level because any amount of thinking positively that doesn't address reality evaporates.
The Superior One
The Superior One is seen by his competitors as believing he is all knowing. He's so vain he probably thinks this paragraph defines him. He is also bent on giving post-points lectures, detailing rules nuances, and explaining his reality. The Superior One must pontificate. If he's slips from the top, the superior one may vent his anger, play mad at the world, and direct wrath at his partner or competitor. The flaw in his crown comes in the long run that he must continually correct and be correct to remain effective. If he is once wrong he loses the audience and there goes his grip. The Empower has no clothes.
The Grand Master
The Grand Master is the rarest of emotional styles. He seems to play sans emotion. He is all about executing his form and tactics. He seems to play in the zone or return back there on demand. He lets emotions ride through him that jolt most, and he continues with barely a grin or grimace all the way through match point. When losing or struggling, the Grand Master reinvests his energy into getting better. The Grand Master is unaffected by threat and negative emotions. Errors, a poor performance, and losing seem to slide off the Grand Master, as if he were made of Teflon. He owns the ability to NOT let pressure affect him. He is able to let go past mistakes and failure, like he has convenient short term memory loss. A Grand Master is a comeback king. He rarely shows his emotions, either negative or positive, and he maintains a consistent, calm, even demeanor, even during the BIG POINTS. He may be expressionless or don a cryptic Mona Lisa smile. This equanimity (calm, composure, and even temperedness) results in consistently high performances and positive reactions to the normal roller coaster ride of the game. Generally, the Grand Master is a winner or in worst case a happy, "I'm learning something", loser. He seems to learn, adapt, improve and figure it out. He usually reaches his potential and then he defines a NEW potential to shoot for.
What Is Your Style?
What emotional style best describes you? Think back to your competitions. What has owned you when it did not go as well as you would have liked (or as designed by you). And then, think of matches where you felt in total control, cool, energized, and confident. How did you respond emotionally? Were you a Bubbler, Actor Outer, Mr. Negative, Positive Thinker, Manipulator, Superior One, or Grand Master? It's likely that a pattern of emotional reaction will emerge in your sport that places you into one of the seven emotional styles.
Change Is Doable
Emotional styles are not so hard to change. Though some contend that you were born with a particular temperament, or in other words that we may be "hard-wired", if you define yourself and then practice a new 'self' then rewiring your emotion is possible. A real challenge but doable.
Step 1 & 2 To Emotional Control
Goal One: gain control of your emotional style (understand it). Now it will help rather than hurt your sports performance. Goal two: the more long-term goal is to alter your emotional style to one of the seven to naturally facilitate rather than interfere with your positive efforts.
Emotional Master or Victim?
Many believe they are the way they are. They feel they've little control over their emotions and nothing can be done to gain control. If emotions hurt them, they just accept it because they feel they can't do anything about it. They're emotional victims. Their emotions control them. Emotionally they hinder their ability to perform well and achieve their goals.
Become Your Emotional Master
Gain control of your emotions. Develop healthy and productive emotional habits. Emotions CAN facilitate your ability to perform and achieve your goals.
Emotional Mastery
The process of emotional mastery: recognize negative emotional reactions. When starting to feel negative emotions, know what they are, for instance, frustration (argh!), anger (rrrr), despair (woe is me) or bagging it and mailing it in (oh, well). Then identify what situation is causing them. Then let them go or shrink um down to controllable size or feed off them and suck their energy and redirect them toward powerful good.
Review Competitions
After competition, consider underlying causes. You might examine emotional baggage. If emotions are strong and present in other parts of your life, you might seek professional help. Focus on clearing emotional obstacles or hurdles. Understand emotional habits, how they may interfere with performance when less than constructive, and how to learn new emotional responses in sport and life.
Have Responses
Specify alternative emotional reactions to the situations that trigger negative emotions. For example, instead of yelling, "I am terrible," slap your thigh and say cooly, "Come on, play better." Or, instead of screaming at the ref after a disputed call, turn and take several deep breaths. Positive emotional responses help you let go of past mistakes, motivate yourself to perform better next time, generate positive emotions giving you more confidence, and allowing you to focus on what will raise your level of performance.
Practice Emotional Mastery
Emotional mastery skills and positive reactions may not be easy at first because negative emotional habits are ingrained. Realize how difficult it is to change a bad technical habit. You practice technique over and over with a pro or an XK Feeder moving you about and testing your game. Then, with commitment, awareness, control, and practice you're feeling better and your performance improves with positive responses. Boost yourself. Believe. And you're giving your all. In time, retrain your emotions into positive emotional habits. Result: transition from being an emotional victim to an emotional master with tools to not only perform better, but be a whole lot happier. A Grand Master.
"Modern Exodus: the Sarajevo Haggadah's musical journey" from The Times of Israel:
Like all Sarajevans, Ključo, 39, was already aware of the Sarajevo Haggadah. A prized national treasure that Jews, Christians and Muslims alike have endangered themselves to keep from destruction, the book is seen as the ultimate survivor and a potent symbol of the non-sectarian unity of the people of the Bosnian capital.

Ključo, a concert accordionist who performs with chamber and philharmonic orchestras around the world, decided that she, too, must retell the story of the famed Jewish manuscript—but through the language of music. The result is "The Sarajevo Haggadah: Music of the Book," a multimedia work, which is the 2013-2014 New Jewish Culture Network's music commission.

"The Sarajevo Haggadah: Music of the Book" premiered in late March at Yellow Barn, an international center for chamber music in Putney, Vermont, where it was developed in residence. From there, the performance, which has digital art by Bart Woodstrup accompanying and interpreting Ključo's music, began a North American tour that will take it to Watertown, Mass., Dallas, Sa
Stefan Jovanovich writes:
One of the unhappy aspects of watching the present efforts to rewrite the history of the Jews in Europe is how often, for reasons of present interest, Israel has to pretend that Muslims and Catholics were just as tolerant as Communists gypsies and Greek and Serbian Orthodox. The Sarajevo Haggadah is another work of that peculiar fiction that makes the people killed at Jasenovac and starved and killed in their villages into the spiritual equals of those who did the killing but are now — a generation or two later — gracious enough to want to join hands in the name of one world solidarity. One can hardly blame the Israelis; they are, on a very good day, far more vulnerable than the Florentines facing the Duke of Milan, the King of France and Philip II while trying to keep the Pisans in line. For them Machiavelli will always be no more than light reading.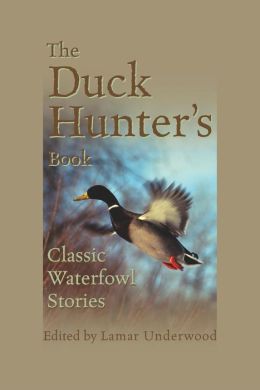 The Duck Hunters Book: Classic Waterfowl Stories edited by Lamar Underwood is a collection of 48 stories by the greatest waterfowl writers of the first half of the 20th century. The book is divided into sections: celebrations, the myth of mysteries, hunting around, the hope and the tools, mallards and other divers, and fireside stories. Each is preceded by a one page summary of the writer's accomplishments and epitaph. The stories originally appeared in such magazines as Field and Stream, Audobon, Gray's Sporting Journal, Outdoorsman Magazine, and numerous books published by Winchester Press. Together the book gives a beautiful picture of the ecology of ducks. How they go about their living, who preys on them, what they eat, how they fly, where they migrate to and from, how their numbers have increased and decreased, and their interactions with humans, who along with raccoons, mosquitoes, crows, and eagles are their main predators.
The writing in the book is of a very high standard. There is humour, pathos, and education in each chapter. Almost all are written by experienced hunter writers who love nature, and have the wisdom of the old, and spirit of the young. The writer Ed Zern, for example, is described as a composite of Mark Twain, Ring Lardner, and Irwin Cobb. I would agree. Other great and famous writers include Nash Buckingham, Ted Trueblood, Gene Hill, and Gordon MacQuarrie, the author of The Stories of the Old Duck Hunters.
Macquarrie is the founder of the the Old Duck Hunters Club, which has two members the President and himself. We borrowed the idea and installed Tierney as the president of the Old Speculators Club with proper reverence. Regrettably, Macquarrie passed away at the age of 50 after spending three beautiful weeks in a duck hunting cabin with nothing to do but enjoy nature and ducks. As he says, "nothing to do you say? Where did I get those rough and callused hands? The windburned face, the slack in my pants. I looked out at the the lakeshore for a bit and watched the ducks, with enough variety to make tomorrow promise new interest. Surely I was among the most favored of all mankind. Where could there be a world as fine as this."
The theme of being one with nature, throwing away the mundane cares of the struggle that is life, watching the amazing ecology of the swamps and wetlands where ducks abound runs through the book. In "What Rarer Day" by Nash Buckinham, for example, he concludes, "we sack the shadows. I am thinking while we backtrack and board our mules, that another rare day has been vouchsafed me. Fire-log and impending grub call are vanguard dreams. To rig decoys, tune one's call, to mush fair going or foul, to gauge wind or lead, is to reach as fine a skirmish line as Gods' outdoors affords."
The number of duck hunters apparently reached its zenith in the 1970s when 2.5 million duck hunters purchased migratory duck stamps a year. It's down to 700,000 now from a zenith in the last quarter of the 20th century that a much greater % of the population participated in. Commercial duck hunting has been prohibited for 90 years, and the clubs, blinds, guides, calls, decoys, ropes, tools, paints, duck boats are a thing of the past. It recalls an era when life was more in tune with nature, when men enjoyed nothing more than a good outing in freezing weather with their colleagues, when wives thrived on the spark of the little boy in their husbands, and when good food and drink at home and reading a good book, and teaching your kid to be one with nature (as opposed to video games) were the great joys of life.
The book has many erudite sections by experts in geology, aeronautics, biology, and ecology and teaches you many technical things indirectly through their stories. However, they leave out the well known ecology that the number of ducks is increased by a proper ratio of predation by humans as without the increase there would be destructive competition for food and reproduction. A proper ratio is a standard worked out empirically and theoretically in the Lotka Verrhust equations which are well covered in all books on ecology. Based on this work, duck hunting is allowed in only four months of the year, there are limits on each kind of duck based on their rate of population increase, and only old ducks are allowed to be hunted.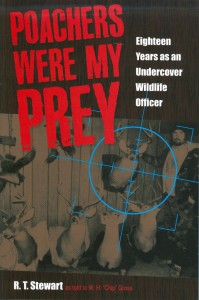 I cried and laughed in almost each chapter and found myself by the end of the 48 chapters a much wiser and happier man. I was introduced to a new field, and it is beautiful and edifying. However, as I read about the ducks and the hunters, I realized that duck hunting was very much like market hunting. That the skill of the ducks was very similar to the skill of the market operators, that the calls of the duck hunters were similar to the calls in the pits, that the laws of misses, risks, and rewards of the hunters were similar to what we go through each day. That I could learn more about markets from the sagacity of Zurn, Roy Holland, Robert Ellman, and Buckinham than I could from Magee, Buffett, Gross, or Graham. In the next installment of this review I will go through some of the great insights of the duck hunters and what it teaches us about markets.
Ken Drees writes:
In stark contrast, a chapter from Poachers Were My Prey steered itself into the undercover bust of a hubris minded clicque of Lake Erie Island duck poachers who bragged about how great they were as duck hunters. Their leader had a tricked out boat–a hat that said #1 gun or some such other super ego label. They would go on these junkets to the islands, cross into Canada, deal with customs and always come back with a haul of iced down duck breasts harvested from the birds shot willy nilly and illegally. The duck meat was secreted back via a hidden cooler compartment in the custom boat. These guys were so brazen and flashy that they were usually considered legal and upstanding. The insider undercover agent had befriended the leader was there on the hunt getting evidence, ultimately busting them.
1. If an agrarian reformer without the agriculture is in the driver's seat, does that mean you should steer the car for bullish highways for gold and bank stocks.
2. Who would have thought that ducks are as smart as the floor traders, and at the slightest movement of voice, smell, or reflection will veer away from your blind at the speed of light or the speed of a HFQ slipping ahead of you.
3. All books by the former intern at the Brothers will be engendered by a foundation of hatred of the rich and envy. How would this affect in reflection his book on the statistics on baseball.
4. The continuously adjusted corn contract hit a low of $1.80 in June 2010 and reached a high of $7.00 inSpe 2012 and went down again to 4.2 in Feb 2014, and is now playing footsie with $5.00
5. The kudos being handed to Smith for breaking the 3 point record is a horse from the same garage of ephemeral moves always being harmful to shortsighted people.
6. What are the transformations of markets like the Laplace transform in math that make it easy to unravel their basic structure and path?
7. The best restaurant in the US is Brushstroke on Duane street, but it takes the life of a Methusala to finish the meal there.
8. The SPU is very high relative to the Nikkei and this is presumably bullish for Nikkei as was the recent leading movements in the Tel Aviv 25 bullish for SPU.
9. What are the most recent humorous remarks by the Chairwoman that should be added to the 1.4 million adulatory references on Google of her past humorous remarks.
10. If there was one person from history that I would like to sit on a log with and learn from, it would be Francis Galton. One wonders if he was as good with the buying and selling of stocks as his cousin Darwin who filled out a questionnaire in 1869 saying that the timely buying of stocks was his greatest talent.
David Lillienfeld writes:

I'd go for Richard Feynman. My father told me that in addition to the intellect, Feynman had a wicked sense of humor in high school (and he apparently ran circles around the Columbia math PhDs then teaching at Far Rockaway High).
anonymous writes:
Speaking to both HFT and Laplacian transforms, some of the bid/ask action from HFT algos look spot on for the triangular wave, square wave, sawtooth, and step functions. Catching the price with a sawtooth and moving it with step function.
Steve Ellison writes:
A propos of your third point, there is a hint on the book jacket of the library-owned copy of Moneyball in front of me at this moment. The last sentence on the flap goes: "He also sets up a sly and hilarious morality tale: Big Money, like Goliath, is always supposed to win … how can we not cheer for David?".
Gary Rogan adds:
The full title of the book is Moneyball: The Art of Winning an Unfair Game. The man himself is a son of a community activist and lives in Berkeley. The richer he gets, the more he hates his own kind and the side represented by his other parent, a corporate lawyer.
About 52 years ago literally, one developed an audited method for predicting the movements in the Dow. One thing led to another and it led to my meeting the Palindrome which led to my learning from him over our 10 years of great proximity such things as always to use two cans of tennis balls when playing a practice match. In any case, I note today that while gold is up 8buck the gold ETF GDX is unchanged. Of course a reason for this could be that I am long GDX. However, on a more scholarly, and meal for a life time note, I wonder if the gold stocks, lead the price of gold. It used to be 50 to 75 years ago that Homestake mines and Asa both led inversely the Dow. From shirtsleeves to shirtsleeves in 3 generations. Which reminds one that one was once playing tennis with the palindrome at Tennis Port where you needed to be a billionaire to play there, and we met one of the most successful tech investors of the 80s and he called out to me "what are you doing these days Vic. Haven't seen you in years?" And the Palindrome answered before I could say a word, "don't worry, exactly the same." Regrettably he was right then and now.
Will there be 7 inning baseball next year?
"MLB Exec Thinks Games Should Be Shortened to 7 Innings, Is Wrong"
To which I say that it costs $100-150 for a family of four to go to a baseball game, the players don't have a lot of interaction with the kids (at least not that I've seen), there's no longer much meaning to the idea of a league (never mind the weird uniforms sometimes used for inter-league play), every pitcher is pulled after 90 pitches and there's now instant replay appeals. Yessir, the problem with baseball and the reason it's losing little kids' interest is the 9 innings. It's all that attention-deficit disorder among the kids (now at 25% prevalence among those under 18), so it must be the 9 innings. I wonder what would have happened if the same marketing person had been at the PGA when Nicklaus ruled the fairways. 14 hole golf?
MLB needs to find someone who knows something about marketing. "The fault, dear Brutus, is not in our stars but in ourselves." The problem is within the MLB. Baseball–all of it, including 9 innings–is just fine as it is. But fix the above, and the kids will flock to the game—just as they have for more than a century.
hey janet yellen
what do you say
you must be learning
ya saved the bulls today
you made it done,
a fait accompli
a jew from brooklyn
just set us free
it was just a flash thought
a fact i did contemplate
what the struggling market
had been missing to date
conspicuously absent
was any help from zion
although I'm sure it's not
for any lack of gods' tryin
but, u know what they say
& it just might be true
they're good with money
know business and fair value
so, like Moses before ya
his people he led
u didn't pass us over, &
got the spx out of the red
Victor has always said, "don't get in over your head" and it may be interesting to note you can do this in more ways than one. The following is not the most obvious way to get unstuck. I'd classify it as rotting from the inside.
Recently while putting on a trade with suitable parameters, I executed a sell order and initiated the correct size for risk, however as the market ran, seeing an opportunity, I hit it again for some size with a very close protective stop which I immediately moved to scratch. The market kept moving my way over the next several days. Lovely. However at this stage my mind was busy executing other trades and unwittingly focused on mark to market net profit across the board. So when the market jammed without reaching my profit target for said trade, this caused undue attention to this trade and bad trading habits to creep in, like trying to manage a position which should never of been as mark to market open profits tumbled.
I learned my lesson: keep away from trades that could take away from your model focus (or at least keep them and the attached numbers very separate). It's a bit like a hoodoo/ gremlin entering your book. It initially promotes great things but then seizes on the opportunity once you're off guard and tries to destroy you. The focus has to be in "holding the line" and allowing for no errors or anything that promotes them.
I applaud the tradeworx fellow Manoj for standing up.

"A Much Needed HFT Primer for 'Flash Boys' Author Michael Lewis" by Manoj Narang
From the first time I read Liars Poker as a teenager, I have felt Lewis was a snake. Making satire of former colleagues one worked elbow to elbow with and painting them in the worst possible light rubbed me the wrong way. He is an entertaining writer, but a tabloid writer, the type one is lucky to avoid in life.
Moneyball was a decent read but his missteps with his HFT book makes me wonder how badly he got the baseball story wrong.
One thing I have considered after reading about the HFT approach is the benefit of operational leverage and scale/turnover. These are factors I would like to take better advantage of.
If you are responsible for the care of an elderly family member, beware of a new development. Medicare is increasing pressure on hospitals to admit patients under "observation status." It appears their goal is to shift hospital costs onto patients and third parties. According to AARP, when a patient is classified under "observation status," the hospital may provide similar services. However, they are not compensated under Medicare Part A; they are compensated under Part B.
Compensation under Part B means the patient's family could be in for a surprise. Unless they pre-purchased additional insurance, the patient assumes financial responsibilities for hospital charges. Those charges could be significant.
There is more. The decision to admit under "observation status" reaches beyond the hospital. It means the patient will be denied Medicare coverage for any subsequent skilled nursing facility expenses, even if those services were ordered by the the hospital or the patient's doctor. Under these circumstances, patients become financially liable for most of facility's daily rates and charges.
Most thought they thought they were insured for these expenses. They are surprised by by the hospital's admission decisions. They are also surprised by consequential financial obligations.
To learn more, read AARP's bulletin. In addition, google "Observation Status" (keep the quotes).
David Lillienfeld writes:
Back in the early 1990s, 25 percent of all health care expenditures in the US occurred during the last year of life. It is now up to 30 percent.
Medicare and Medicaid was 36% of health care spending in 2011, though the same fact sheet lists government expenditures as 28 percent of spending. Not included in these data are the health care expense coverage for uniformed military personnel, their dependents, those in the VA system, and those in the federal government. If those were included, I'm sure the proportion of health care funded by the federal government would increase.
Of note is that not all of Medicare is spending on the elderly. Medicare also covers those persons with end stage renal disease (ESRD). There are already at 950,000 of such patients in the US, and while the incidence rate has leveled out (probably reflective of better blood pressure control, reduced rates of renal arterial atherogenesis, and better control of early and mid-stage Type II diabetes mellitus (most commonly secondary to obesity but not exclusively so)), the prevalence of the disease will likely continue to increase.
Individuals with ESRD receive regular dialysis treatments. These are time-consuming, sapping of energy, and expensive. The only way to stop dialysis is with a kidney transplant. Medicare will cover the costs of a transplant, but it will not cover the cost of the immunosuppressive medications afterwards. A not uncommon experience is for the patient to receive the transplant but not be able to afford the immunosuppressant drugs, and the transplant is consequently rejected. The patient then returns to dialysis which is—you guessed it—still covered by Medicare, until the next transplant. (If you wonder why DeVita is a low risk stock, at least in terms of demand for its product, this description provides an answer.)
One of the complications of ESRD is anemia, correctable by erythropoietin. Amgen sells this biological and has, courtesy of Medicare coverage, built a $4+ billion product. Unless the FDA allows generic biologicals, that franchise is pretty safe. It's worth remembering that generic biologicals are not as easily produced as pharmaceutical ones, so some caution is in order.
I don't know what proportion of Medicare expenditures are for ESRD care, particularly for those under 65 years of age, but I can't imagine it to be trivial, and it is growing. As with coronary bypass surgery (which at one time Medicare did not cover), however, the projections of likely expenditures has been eclipsed by the actual amounts spent.
One would like to see efforts at identifying best practices funded, but that idea has been repeatedly shot down.
With health care spending at 17-18 percent of the economy, it is a substantial industry. Trying to restrain its continued growth will be challenging on many levels. There is little political will/leadership to do so.
Kenneth Roman is the former Chairman and CEO of Ogilvy & Mather Worldwide. He is author of a book about his firm's buccaneering founder, David Ogilvy. The following eighteen lessons in leadership are inspired by Ken's book The King of Madison Avenue: David Ogilvy and the Making of Modern Advertising.

1. On principles (borrowed from J.P. Morgan): "Our policy is only first-class business, and that in a first-class way."
2. On professional standards: "Top men must not tolerate sloppy plans or mediocre work."
3. On setting lofty goals: "Raise your sights. Blaze new trails. Compete with the immortals."
4. On knowledge: "Suppose, your gall-bladder has to be removed this evening. Will you choose a surgeon who has read some books on anatomy and knows where to find your gallbladder, or a surgeon who relies on his intuition?"
5. On focus in an organization: "If we are to prevent the eventual disintegration of our world-wide church into a Tower of Babel, we must continue our evangelism, make sure that every office is headed by a member of the True Church, and not by a stranger and, never again entrust the supervision of offices to outsiders or lay brothers. This errors leads to schism, balkanization, apostasy, bankruptcy and ultimate disintegration."
6. On size in an organization: "If God is on the side of the big battalions, and that seems to be the case, the path of wisdom lies in becoming one of the big battalions."
7. On committees: "Search the parks in all your cities, You'll find no statues of committees."
8. On mergers: "Clients never like mergers. They hate them. They don't like their accounts being sold. I don't blame them. If my doctor said he had sold his patients to another doctor, whom I had never met and must consult for all future health care, I wouldn't jump up and down with joy."
9. On acquisitions: "Finance aside, I have always thought [acquisitions] a rickety way to grow. Good agencies are never for sale."
10. On hiring: "If you hire people who are smaller than you are, we shall become a company of dwarfs. If you hire people who are bigger than you, we shall become a company of giants. Hire Big People, people who are better than you. Pay them more than you pay yourself, if necessary."
11. On meritocracy: "No spouses. No nepots"
12. On corporate culture: "We treat our people like human beings. We help them when they are in trouble. We help our people make the best of their talents. Our system of management is singularly democratic. We abhor ruthlessness. We like people with gentle manners. We admire people who work hard. We despise and detest office politicians, toadies, bullies and pompous asses. The way up the ladder is open to everybody. In promoting people to top jobs, we are as influenced as much by their character as by anything else."
13. On minimizing office politics: "Sack incurable politicians. Crusade against paper warfare."
14. On compensation: "Pay peanuts and you get monkeys.
15. On checking expense accounts: "Even the Pope has a Confessor."
16. On firing people: "I think the most cruel thing you can do to people, especially I am sad to say, to men, is to fire them, to put them in a situation where they don't work. Always do your damndest to avoid condemning people to the hell of unemployment."
17. On losing clients: "Clients come, they go, they come back, we'll get a new one. The only thing that can affect who we are as a company is if [the Chairman] feels any less committed."
18. On clear and honest writing: "People who think well, write well. Woolly-minded people write woolly memos, woolly letters and woolly speeches. I believe in the dogmatism of brevity."
Stefan Jovanovich writes:
I hate to argue yet again with an Eddy Top 10 but the central fact of David Ogilvy and his successor's careers is that they allowed two kids from Stanford to swallow their entire business. The Mad Men were terrible snobs– even worse than their publisher and broadcaster vendors. As a result they lost out on an opportunity that the inventors of their business– Wanamaker and Stewart– would have jumped at the chance to develop. Ogilvy is also wrong about canning people; it is usually the kindest thing you can do to people if they cannot do the job. We all fail; the illusion of schooling is that somehow that law of nature can be repealed.
Richard Owen writes:
Interesting analysis Stefan! Indeed one of the anecdotes from Ken Roman is
Following a hostile takeover of his agency, Ogilvy was in the audience when the chairman of the acquiring company was asked what was next after buying J. Walter Thompson and Ogilvy 3: Mather. He had completed his goals, was the answer, and planned no further acquisitions. From the middle of the audience came a stage-whispered comment from the founder: "Just like bloody Hitler after Czechoslovakia."
Ogilvy states various things about firing people: I guess it was something along the lines of striking a balance, having long term vision, and being humane. Indeed, he encouraged one colleague who's passion wasn't advertising to pursue wildlife matters, and as a result became one of the pioneers of the WWF.
Gary Rogan writes:
In a significant percentage of cases "cannot do the job" is too definitive of a conclusion. Also, obviously people are often let go not because they cannot do the job, but a lot of other factors. It seems like not being too random in getting rid of people even if you can easily get away with it is a mark of a humane person.
I would love to buy a little car like the Tata Nano that costs two times as much as a samsung washing machine to get around town and run errands in. As it is I bet the federally mandated airbags in my car cost more than this entire car, heck, even the headlight assemblies, which have become exorbitantly complex, likely cost more.
The problem with the fiat and mini is that they are still very heavy for their size, and have huge blind spots due to the various air bags. I wonder how many uncounted people have been killed by the huge airbag created blind spots? Another uncounted number resulting from federal regs.
The only change I would make to the nano car is that I would take the doors off. Then it would be fun to drive. I would order mine in silver.
One has been wrestling with the question of whether there have been excessive numbers of migrations in markets, and whether they are predictable, and what consequences they have for other markets. The book Great Migrations by the National Geographic Society, which I visited in Washington recently has been very helpful in generating ideas for me in this regard. What do you think is relevant and useful here, and what is the purpose? One of the purposes of migrations and markets is movement. Yes, there must be movement to generate the friction and losses and excessive trading that provides the wherewithal to pay for the massive infrastructure and costs of keeping the system going. But why back and forth, if it exists above randomness, as it is instinctual and so necessary for survival in so many species.
Anatoly Veltman writes:
In the 80s-90s futures markets that I dabbled in, one peculiarity was a seeming pre-cursor of a big daily move in one commodity by another, oftentimes fundamentally non-correlated! The trading floor at 4 World Trade Center, depicted in D. Amiche's Orange Juice debacle "Trading Places", was shared by pits as varied as Coffee and Platinum. A number of prolific personages owned a Gold-colored Badge, allowing them to step into any and every pit and trade. It happened quite often that guided by noise-level alone, such local speculators would migrate to Sugar albeit for one day - while their decades-long specialty was Gold! That wasn't a surprising move by a trader; surprising was the next-day jump by that trader's own market! There was a lot of psychological, herd and greed factor involved; but also there was an interesting exchange-finance angle to this pattern, where even a collapse in one pit might provoke a melt-up in another. You see, all locals and their sponsoring firms were in a financial leverage melting pot. Thus, cross-margin liquidation might be a rule of one random big day. Winding down someone's Long stock-index position could also mean blowing him out of his Short Cotton position!
The reason I specified this took place in pre-electronic era is that exchange individual position limits were much looser then. Today such cross-margin liquidation would more likely ensue from over-the-counter derivative portfolio losses.
Ed Stewart writes:
1. Prior highs and lows and the edges or recent trading ranges are often feeding grounds.
2. Climate change is real (beyond simple cyclical patterns) so at times overshoots are required as the migrants must reset their bearings to balance their need for energy with what exists in the environment.
3. During a warming period the migrants must travel further north, during cooling period they find nourishment at a lower latitude.
4. Sometimes the migratory species gets confused and ends up at unusual locations, which can then become a ritual do to simple mimicry and the chance identification of a favorable stopping point.
5. Migratory movements are related to survival (feeding, reproducing, not freezing) not for their own sake as they are risky and require substantial resources.
Gary Rogan writes:
Some Northern European migratory warblers have dramatically adjusted their migration patterns from wintering in Africa to wintering in the UK (they breed in Germany and other Central European countries). This provides a great example of adjusting to every-changing cycles. It's interesting to consider the fate of many other warblers who tried to winter in various other places or too early in the UK vs. the tremendous benefit to the first pair that made it back from wintering in the UK alive. It's also interesting that once warblers started doing this 10-15 years ago, this has lead to what seems like a separate evolutionary path, where now the warblers that winter in Africa don't readily mix with their UK-wintering counterparts.
1) First, some thoughts on the question "what would happen if everyone lived off capital?"
If people saved, rather than spent, every dollar they earned, it would initially slow down the velocity of money. Likewise if no one ever spent savings, it would initially slow down the velocity of money. Rather than maximizing immediate consumption, people would be savers first, then very frugal consumers.
However, in both these cases the slack would be picked up in either the business sector, or the government sector, since there is now have an over supply of savers looking to invest capital. This would, of course, lower the risk, as the companies would not have to jump too high a hurdle to make interest payments. When do you think government would likewise only spend capital?
The recent financial crisis could be thought of as the opposite case where everyone thought they could leverage and overspent. This increased the risk as savers willing to lend disappeared. The money given to the flexions' banks to save them, could be thought of as printed money put in a lock box called deleveraging. Hence an increase in the quantity but a slowing of velocity of money and a risk of deflation.
2) Now for some strategies for preserving capital. The idea is to be a saver first, a consumer second.
Lets assume we invested $1,000,000 in Vanguard's index fund in April 1987. And any week we ended up with more than $1,000,000.00 we withdrew the excess. Below I list the 52 week amounts withdrawn (assuming 364 day years, 364 = 7*52). While the average $138,000 seems generous, about top 5% of earners, it would still give you many years in a row of $0 withdrawn in the 2000's. But if you think these booms and bust are systematic, then a better strategy would be to only withdraw in any one year a set amount, and save the rest for those lean $0 years. The next 2 columns shows how much you would have withdrawn if that set amount was $125000 annually. The withdrawals come from from $1 million invested in stocks excess earned, first, and then, if needed, from the amount stuffed under the mattress (not literally, of course, but previously set aside as neither consumed nor invested in stocks) . The amount invested in stock is kept at $1 million, the excess not spent in any year is mattress padding for future years.
You can see that during the bounteous years of the 1990s, you could have set aside over $1 million without compounding to cushion those upcoming lean years.
(Note: fiscal years ending in April)
Rocky Humbert writes:
Mr. Sears' approach towards capital withdrawals is nominal, not real. So in an environment of 10% inflation and a risk free rate of 10%, he would be shrinking the real value of his corpus as he withdrew 10% on average. Conversely, in a deflationary environment, with rates at zero, he would not be consuming at all even though the corpus of his portfolio would be growing in real terms. The reality is that inflation has been averaging between 2 and 3% for the last decades and that destroys the corpus over a lifetime.
This wealth illusion associated with inflation/money printing is prevalent among both retirees and working folks. It is an insidious behavioral bias and I believe affects both consumption and economic activity. The bias is one reason that deflation is a drag on medium term growth.
Ralph Vince adds:
I believe inevitably governments, a century or several hence, will live off of their own capital, part of a social-evolutionary process.
A structured dismantling of future liabilities (undoing the mega-Ponzi Social Security in the US, for example, in an orderly manner through generational taper with newcomers to the job market putting 100% in self-directed, those leaving the job market, 0% self-directed) and would other future liabilities to a sustainable level, and some time later, to a level of easy sustainability would allow an ultimate sinking fund of future government liabilities, eventually reaching a level of self-sustainability.
At which point, one would HOPE taxes would end, unless the Catholic Church model is employed.
Stefan Jovanovich writes:
Everyone does live off of investment (I think this is what Russ means by "capital"). The one correlation that seems dismally robust is that, in spite of all efforts to "distribute" (sic) wealth, only the ratio of private investment to people working determines how high someone's pay can go. If there is low "capital" investment, people make very little; if there is high "capital" investment, they make much more. People instinctively know this; it is the reason we all have our eyes drawn to to displays of physical grandeur and, in the days of the gold standard, bank lobbies always had marble. But, since we live in the age of alchemy (the nominal wealth illusion the R-Man notes), "income" becomes more important than savings.
Ed Stewart writes:
Stefan doesn't it matter how savings are deployed. Savings productively deployed in a way that increases output of goods and services increases total wealth (and if such capital is up per head, wages) but not all savings are equal in this regards. Savings deployed to fund a make-work project via government debt represents consumption. I question if in general, savings used to help another party pull forward consumption on net represents consumption and not savings, just redistributing wealth from shortsighted to farsighted — if that makes sense (??).
Russ Sears writes:
Once again my e-mail's brevity and my poor writing causes some confusion. The "mattress" strategy was meant to be humorous, not literal. Implying you have many options as to how you use the "savings" to hedge inflation. This strategy was meant to illustrate how to take equity risk while still withdrawing a decent amount for consumption. $125000 is a decent amount in today's dollars to live off, but in 1988's dollars that was very high living, perhaps near top 1%. In the example, the amount withdrawn could easily be slowly increased for inflation, with interest earned on the savings or less savings. The bigger problem I have with my own example is what do you do if you retire/need money at the start of long term $0 return to $1,000,000 capital amount. But let us go over some inflation options:
1. Put savings back into equities…I believe, (only my opinion), this may be a good option if money keeps being put into the system due to low or negative inflation and hence likely low interest rates as we currently see. But, this also leaves you more open to risk of inflation killing the equity markets or long term bear markets in general. However, looking back long term equities returns should beat inflation if next 100 years is like last 100 years.
2. Put saved money into a long term bond fund. This could handle mild inflation, as long as it stays mild.
3. Put money initially into short term fund then as inflation gets "high" switch over to long term bond fund as inflation kicks up. But this leads to when is inflation "high" (10% seems to be Rocky's boggy). Perhaps the answer is when it starts killing equities returns because the market is worried about it. Then if you think this is the case start putting "more" of the savings into long term funds. You'll have to decide what "more" speed is and if inflation is "the cause" for poor equity returns.
4. A combination strategy.
How to invest for inflation is a tough subject which such a simple "living off capital" strategy was not meant to answer. I hope the above shows sufficiently that a disciple approach to withdrawals. even if adjust for some inflation is better than simply going with the wealth effect and spending as earned from equities. But in the end you are going to have to decide for yourself, what you think inflation will do and when it will do it. And then execute it. But at least a disciplined approach to withdrawals give you much more flexibility and with it a chance to meet this challenge.
Finally the reason "capital" was chosen instead of "investment" was to signify an investment that is somewhat dependent on a stable "monetary" base for entry and exit. As opposed to a more direct investment in human capital or even property which may out last a government and may more likely be inverse related to inflation.

Thought I'd share some things I'd developed over the years. I would love feedback or new ideas.
1. Signal strength is correlated with forward looking profitability. If you bucket your signal strength into 10 buckets, bucket 10 should have a higher sharpe ratio than bucket 1 out of sample.
2. Strategy PNL is sufficiently autocorrelated that introducing stop losses does not destroy the overall Sharpe ratio.
3. Choosing a rolling optimum window on a lagged basis does not damage strategy returns (or even improves them).
As a corollary, if there is alpha in the short term (10-21 day) rolling worst window it is a bad sign because it means that other people are implementing your strategy, stopping out and providing liquidity.
4. The data necessary to execute the strategy is hard to collect. Assuming Bridgewater hiring machine learning arbs all easily detectable statistical anomalies in medium term.
5. The data predicts other things that could signal equity improvements. Example: if you're predicting shipment volume using letter of credit issuance and that has a feedback effect into shipping stocks, you also want to see your LC data predict shipping volumes not just stock prices.
6. There can be a clear 'liquidity provider' identified. Whether retail, central banks, taxpayers, hedgers, distressed companies etc. Insofar as you're not accessing beta, probably 0 sum.
7. Long term signals are uncorrelated with 13-F holdings. If you're running a price/book model and realize that 8/10 hedge funds have holdings sized by price/book then you're in a crowded trade.
8. Volume is uncorrelated with signal entry and exit. Another way to detect crowded strategies.
9. Thesis scales to another asset market price action. i.e. you have something working that trades energy stocks, hopefully it works on oil as well. For equity fundamental factors, if there's no particular reason they shouldn't work in Japan, they should work in Japan.
10. Predicting a stationary timeseries is more valuable than predicting a trending one. Predicting the relationship between gold and gold miner stocks is more valuable than predicting the gold price. Predicting NOKSEK is more valuable than predicting EURUSD because it has shorter directional stretches.
It's interesting that when trading some things, although not technically correct, just make sense and are hard to ignore. For example, although you know it's best to have your edge play out on a particular model/stance, if you're running a position and happen to check the market when the price is a tick or 2 away from your exit target, then it just makes sense to book. At this moment in history it may be a 50/2 trade against, but your impulses cannot be ignored, right or wrong.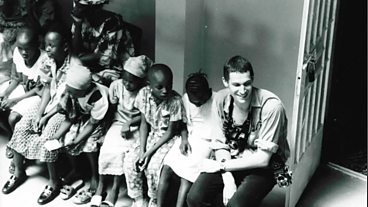 A recent documentary on the BBC about Tim Hetherington, the war photographer, was very poignant. Tim died aged 40 in the conflict in Tripoli. Something about the mixture of humanitarian intent, film star good looks, big brotherly persona, and artistic skill made him very likeable.
It was interesting that in the run-up to his death Tim spoke at a conference where he foreshadowed his own accident and commented to the effect that: You are at more risk as you age as a war photographer. You instinctively know where the hot story is, but that is often also where the greatest danger is. When you are young, it takes you time to get the story and you approach it with caution. But when you know, you are desensitized, you go straight there and go all-in to get it.
One needs to be careful not to make glib analogies of risk in war zones to risk in finance. But does the old successful trader risk developing a sense of invincibility, go straight for the good risks, and go all-in?
Virtually every Appalachian Trail hiker ditches stuff in the first two weeks of walking. At the end of the first month he's learned to tell ounces difference in his backpack, and has trimmed the pack itself as much as possible. His guidebook is whittled, he has thrown away his water filter, jackets, extra clothes, and arrives at all I ever take on a distance hike: 6-8 lbs including the guidebook (pages torn out), one extra pair of sox, matches, a 1.5 lb sleeping bag, 1 pound biv sack, quart water bottle, GPS, compass, and the clothes and hat on the body.
By the time they reached me on the APT in Vermont that's about what their packs contained. There's about a 90% attrition rate from the start at Springer Mt, Geo to the finish at the Canadian border. I just did the length of Vermont & Maine to the Canadian border & nearly got run over in the fog in the road a few minutes from the border. I was shivering so hard in the October cold that wouldn't have felt it, but carried on past the road for a few minutes to a signed border post, turned around, walked another few hours on frozen feet and in the middle of the night found some locals outside a town burning pallets & fell asleep by the fire.
One would think that one would intuitively evolve to ultralight backpacking everywhere by everyone but the opposite was true. Until the early 90s, I found on trails that every one of hundreds I encountered used the method of carry as much as you can to connect the short supply/water points. These were generally 15 miles away, and 8 miles apart in the mountains where the packs for both weighed 40-60 lbs. They looked as tall as basketball nets.
People on the Pacific Crest & Appalachian trails ridiculed me in the early 90s for carrying no more than a fanny pack or day pack for long distances of months to walk faster and further to connect to more distant supply/water points. I was ostracized from groups while hiking & denied access to the shelters because no one believed I was a thorough hiker using a base weight 10 lbs. pack plus little water and food. I was walking as if on clouds 25-30 miles a day.
Then something happened in about '95. I started seeing hikers with lighter packs and read in a hiking journal about the new 'ultralight' concept of hiking. Now I was ostracized again for carrying a pack too heavy. The technique has evolved, and is, to carry an extremely light pack of 6-8 lbs. and to walk upward of 40 miles a day. Hiking is big business these days around USA and I'm waiting for them to expand across the border into Mexico and South America where I've become an 'ex-pat hiker' and pioneered trails including a continuation of the Pacific Crest from the border for 1300 miles through Baja to Cabo san Lucas.
I've been more than pleased with my new Kindle Fire HDx for books, documentaries and in general. It's nearly everything a traveler could want.
I bought 3 collapsible keyboards to test each and two are v. good. They're the size of a tiny paperback book but unfold to nearly full size keyboard and are remote. Easy fast typing. The two are about $30 Verbatum and Basic Bluetooth. The kindle itself is as fast as most computers for net and email, much faster than latin computers.
Also I bought a couple $20 solar chargers that are half the size of a cigarette box each, and a cigarette lighter charger. The whole system weights about 2 lb. and fits in a pocket. It can theoretically go hiking and if lost write memoirs. The documents are automatically stored on the internet 'cloud' at the first wireless contact as the corpse is lowered into the ground.
It also reads stories to me, and transcribes speech pretty well into a document. There are dozens of perks including the best, nearly instant live support by email, phone or chat that I've encountered since Home Depot. I get free shipping at amazon for weeks that has saved a hundred bucks on books & stuff in the past month. I've begun watching free full length movies & documentaries at night on either the kindle or computer. The kindle has been like falling into a heaven except they don't include a user's manual with the original device. U have to think enuf to go online for a free one just to learn how to turn it on.
I read over the weekend about Al Oerter and Lance Larson. Their stories are pretty amazing.
They were both Olympic gold medalists as young men who, after either a long break of almost a decade or professional retirement, returned to the sport.
Amazingly, Oerter after ten years got back in the Olympic team and beat all his old records. Similarly, Larson beat most of the times he produced twenty years earlier when swimming as a master.
Other examples of mature mastery are Sir Christopher Wren who built 52 churches and retired at 86, after which he spent 5 years pursuing literature and astronomy. Cato at 80 studied Greek and Plutarch, at a similar age, Latin. Verdi wrote Othello at 74 and wrote Falstaff at 80.
I found this approach quite fascinating.
An M.I.T. professor wants his students to begin using educated guesses to come up with solutions to math problems in the real world.
"Why Math is Like Street Fighting":
Street fighting and math hardly seem like they would fit together.

But for Massachusetts Institute of Technology professor Sanjoy Mahajan, street fighting is a perfect analogy to encourage his students to use educated guesswork to solve math problems in the real world.

"In street fighting, the beautiful form of a kick doesn't matter," Mahajan said in a phone interview with the Star. "What really helps you is if you connect and get results you need and survive. You can think of problem-solving as being in a duel with nature. You want to get to the end. The beauty and the elegance of it doesn't matter."

In his course, the "Art of Approximation in Science and Engineering," Mahajan, associate director for teaching initiatives at MIT's Teaching and Learning Laboratory, wants his students to use a variety of principles or ways of reasoning - everything from analogical to pictorial - to come up with solutions.

Mahajan believes essentially the students have to lower their standards - a hard thing for any educator to utter and even harder thing for perfection-wired students to embrace.

"They have been trained that science and engineering is all about rigor and exactness. And yes, it is at the end. But at first you need a rough idea of where you are. You need to lower your standards and get something on paper."

Mahajan believes that if students focus on rigorous exact formulas of mathematics, they'll never come up with solutions. "Life comes at you with roughly stated problems," he said. And "you need rough answers."

He often encourages students to draw a picture of why something is true and then they can usually apply the answer to a harder issue. "Our brain is more developed visually than symbolically," he explains.

He also advises his students to find a simpler version of a problem they're trying to solve and try to solve that first. Once that's done, the student can apply the answer to the larger problem.

Another technique he said students can use is "the divide and conquer" form of reasoning. "If you have a hard problem, divide it into bits," said Mahajan. "Like the British ran their Empire."

Mahajan says the key to street-fighting math is to be intuitive and adept at understanding how equations work in the real world.

"You can use these techniques to explain interesting things about the physical world," said Mahajan, who was born in England, grew up in New Jersey. He went on to study physics at Stanford, then mathematics at Oxford University. He did his PhD in theoretical physics at the California Institute of Technology and post-doc work at Cambridge University in England.

"I wish everyone would learn math this way."

In an attempt to share his theories with the world, he has written a textbook for his students and anyone else who might be interested. Street Fighting Mathematics: The Art of Educated Guessing and Opportunistic Problem-Solving is published by MIT Press but is also available online, licensed under the Creative Commons Non-Commercial Share Alike. That means anyone who is interested can download it for free and distribute copies of it as long as they don't sell it.
Orson Terrill writes:
I totally agree with this guy. Progress shouldn't be a prisoner of perfection. When I traded my first algorithmic "system" in currencies, I did not have the privileges to automate my trades with my currency "broker" (often they take the other side on paper), nor the funds to get a real intermediary (I was in college while supporting my teenage brother). Keeping two separate computers running, I had my right hand over my ten-key to an excel workbook, and my left middle finger on the key to take the bid or ask. Often, I would only get the initial figures into my excel sheet, and then "quick and dirty" my way forward for a few minutes. I was still able to put a large number of trades lasting less than a minute, and many that were only a few seconds (it depended on market volatility). The approach was to scalp after a relatively large move began to pause, and depending on the time of day, it could be unreasonable to expect scalping opportunities to remain for long (though they could before an important announcement, or as traders battle each other over the significance of whatever line in the sand has formed, or both).
It is true that much learning is sacrificed at the cost of the perfect learning of formulas that are usually only a model, or an impression, of what happens in the real world anyways. If you're hoping that a price model can be generalized, a holy grail, then it is almost certain that the conjecture will need be formulated with liberties taken.
Craig Mee replies:
Point taken. But though you can win a scrappy dog fight, and the numbers are all quite correct in the excel spread sheet, for longevity in this game, I'm all for finding form and beauty. If you can fight day in and day out and keep your head above water and do ten years and kill it, good job, as in, job done. But to fight every day, and not suffer long term brain damage, I think, is tough to ask.
My dad, who's on his deathbed, when lucid last week offered some advice to my nephew (who's struggling) and my son (who's not struggling). My dad said that in order to get ahead in life, one must hustle for money all the time, always look out for a better deal and more money, work very hard and smart, marry the correct woman, not necessarily the one you currently have the hots for. He mentioned thrift, and said that although cash offers a negative return, that personal thrift in all areas will keep you comfortable in the long run. He nailed both grandsons on their $5.00 a day Starbucks habit and ran some numbers by that over 30 years. He also nailed my nephew who smokes on how smoking will not only lower his life expectancy, it will affect his net worth and retirement. He said, "I bet between your Starbucks, smoking, and fast food lifestyle, you are spending 35% of your net income on bulls**t." He told both of them to think 3 generations down the road and plan for that and save, accumulate, and save some more. His final word to my nephew was that he is only inheriting $1000, but he had the tact to not mention that my son is getting my half of their estate that I surrendered. I did a good job raising my son. My son is already figuring out how to not dip into capital, which is a lesson everyone should be required to learn. Sadly, most don't.
Rocky Humbert writes:
Economics question/thought: What would happen to the economy if everyone followed that lesson: "My son is already figuring out how to not dip into capital, which is a lesson everyone should be required to learn. Sadly, most don't." If the only consumption is from a return on capital and earned income, what effect would this have on personal income and economic growth? I haven't thought this through, but my gut reaction is that this would pose a serious problem.
Richard Owen writes:
This is a good point. And any major shift by economic actors would be destabilizing over some period. In Jeff's instance Starbucks would go bankrupt and many baristas would lose their job and the capital employed in coffee houses rendered worthless.
But a steady state situation of high capital reinvestment by everyone can be envisaged. It would eventually lead to an increased level of capital per capita and thus the dividend would eventually dwarf what could previously have been received by eating into capital. The question is, if people are then rid of an appetite for Starbucks, what capital assets should be created other than coffee bars from which to receive the enlarged dividend? Luxury houses? Personal libraries?
The best Italian food in St. Louis is on "The Hill".
"The Hill" is a shortened nickname for the neighborhood formerly known as "Dago Hill" where the Italians all migrated too from the old country.
Both Yogi Berra and Joe Garagiolia grew up on "The Hill" so I'm sure you NY'ers (and baseball fans in general) a point of reference.
However, when it comes to pizza in STL, the best (and most popular by far) is a local franchise called "Imo's Pizza". (the "I" is pronounced as a long "E").
It's thin crust pizza, covered with whatever you order, special sauce, provel cheese, and a special italian spice. It's really good stuff.
My first job was working at Imo's in Maplewood in 1979.
Lot's of family history at that establishment…I still stop in there now and again and order some food.
Following on the successful Thai forerunner of this film, this new iteration provides a somewhat relaxed intro to a basic horror genre manifestation.
A man, Eliot (Mark Webber), gets telephoned tasks that begin deceptively mildly, though not without a disgusting quotient all the same. For his participation, which becomes more and more non-voluntary, he is gifted with increasing sums of money to alleviate his difficult living conditions: Loss of his job, a pregnant girlfriend, a vicious father, an Asberger's-afflicted brother needing institutionalization, and a looming wedding. Cash is too much in demand for the hero to turn down the increasingly horrible (and weird) tasks–though to Eliot's credit, when his orders include bloody dismemberments and ultimately the decapitation of innocents, he takes a stand. Forfeiture and loss are baked into the cake, but the ride is supposed to ensure that we get the full Monty of bloody excess. We never do know why the tasks are so arcane and crackers, though Eliot is a good stand in for Average Joe afflicted with what he thinks is an easy answer to his many money problems.
One usually steers a wide berth around full-on horror pics. This is not as gruesome, as soon, as the vast run of the field. But it gets there, Grasshopper. It gets there. There is no sex, no scatology, nothing offensive… except the premise and the grue-index as it escalates.
The film is not uninvolving, for a time. The production values are there: Attractive enough cast members, including Ron Perlman as a detective, accommodating scenery, scripting that does not wholly disgust the discerning. At first. But halfway through, the story line becomes muddled. One cannot figure out who is ordering the protagonist to do such outlandish and uncalled-for "sins," and soon, one gives up trying. The plot commits that ultimate sin: It fails to make sense. The story falls apart, and even by the last reel, we have no idea who did what, or why. Who won, who lost. Who cares. There are a cornucopoeia of questions hanging in the air at the end. That makes for audience annoyance and dissatisfaction. Be it known that the Thai original made better and more logical sense than this version.
It is still a mystery why even teenagers would want to see gore like that slathered over viewers with such films. (NB: Boys supposedly take girls to slasher films so the girls can squeal and climb onto the lap of her escort. Or clutch him for 'safety.' That part of the plot never changes…) Isn't ordinary life nowadays frightening enough, with its disappearing Malay airliners, its Ukraine takeovers, and its insane PTSD shooters going postal for no ostensible reason?
Guess it's a narrow, male-chromosome thing.
Specs interested in the history of the Delphic Oracle may enjoy a book review of Michael Scott's Delphi on p C8 of the weekend WSJ:
Scott "cautions us against thinking of the oracle as 'an instrument simply for revealing the future' and invites us to see it as 'something of a management consultant — an adviser, but one with powerful authority.' 'What consultation at Delphi offered was a chance to air a difficult decision in fresh light [and] receive extra (divine-inspired) information and direction, which, while itself necessitating further discussion, brought with it powerful authority and thus a significant push toward consensus.'"
Ukraine buys almost all its energy (natural gas) from Russia. Revenues from natural gas sales are a primary source of income for Russia.
Because of the recent disagreement between Ukraine and Russia, Russia is raising the price of natural gas it sells to Ukraine.
Ukraine is almost broke and can't afford the increase in the natural gas price because it would be forced into bankruptcy.
Obama(the USA) just announced the United States is giving Ukraine $1 billion to assist in paying for the higher priced natural gas it buys from Russia.
So, the United States is actually giving Russia $1 billion because the money is just passing through Ukraine.
The first question: Has Putin figured out a way to raise the price of his natural gas sales and make the U.S. pay for the increase?
Next question: Was he really in the KGB or was he a commodities trader?
If this analysis is accurate, Putin just got Obama(the USA) to pay him $1 billion by holding a press conference and trucking some troops across town from the Russian Navy base in Ukraine.
Who is the smartest guy in the room now?
Anatoly Veltman writes:
You are absolutely correct, Kim. I thought Obama was actually scoring a PR point on this one, not Putin.
Kinda like a chess gambit, where Obama sacrificed a bishop (1bn) to buy time and check-mate (16bn) Putin.
In one's continuing efforts to improve oneself, one read a chapter on quick ways of computing the determinant in chapter 3 of Braun's Differential Equations and Their Application. One never thought he'd have to use determinants again as they had their vogue 60 years ago. However, one came across a curious method which was totally unfamiliar to such as one: "First we pick an element A1j from the first row of the matrix. Then we multiply A1j by an element A2i from the second row of A. However j must not equal i. next we multiply these two numbers by the element in the third row of a in the remaining column". Then you must figure out whether to multiply by +1 or -1 and there you come into the computation of an inversion. An inversion occurs when two pairs in a series are out of order with respect to time and magnitude. See "Kendall's Tau for Serial Dependence".
I believe that the running total of the number of inversions in a time series might be useful for prediction purposes in markets, and I will do some counting now that I am back from California attending the notorious Uncle Howie's 75th birthday. It was a grand birthday with many great handball and paddle ball players in attendance along with a Dr. Harvey Eisenberg, inventor of the total body scan who saved a few lives of the attendees including mine. However, there was one discordant note. Howie is no longer the uncle of legend who will argue with a referee for 20 minutes over a call, and threaten to punch you in the face if you block him out. He has turned mellow in the last 15 years. Everything I wrote about him being the world's best at grabbing defeat at the jaws of victory because of his terrible temper must now be revised and gainsaid.
anonymous writes:
I've also been coming back to determinants, although not computationally. Chapter 9 of Birkhoff & MacLane is full of food for thought. The book throughout emphasizes "universals". The authors want to show, for example, that a concept like "multiplication" (think grouping stones) is not just something your teacher taught you because her teacher taught it to her and that's how we do things. So rather than thinking about determinants as the "size change" of a linear map, the determinant is the universal, only, unique, function that's multilinear f(a*x)=a*f(x), alternating f(x,y)=-f(y,x), and f(id)=id. One then shows remarkable properties of any function passing these three tests, such as any function passing them can be used to compute eigenvalues and thus to characterize a matrix operation in any basis.
(An important bit of context is that one often assumes linear maps will be repeated so much that "linear" then becomes "what happens during an instant of time". A second important bit of context is that any group operation can be represented as a matrix.)

On Thursday April 3, 2014 at 7 pm Don Smith president and CIO of Don Smith & Co. (a successor to Home Portfolio Advisors), a deep value investor, and free market personage, will be speaking at the NYC Junto at the mechanics institute's General Society Library, 20 West 44 th St, NYC). All Dailyspec readers and fellow individualists are invited.
Apparently, in the mid 1920s, a washing machine and a Ford Model T both cost around $300.
The ratio of those prices has changed dramatically.
I wonder why?
Shane James writes:
A magnificent relationship to ponder.
Richard Owen adds:
Another strange example of deflationary monetary flows is that in the 1990s, when Operation Tuxedo stopped the December flow of 120k MDMA tablets, 108kg of amphetamine and 60kg of hash into Liverpool, armed robberies of bookies and posts offices in Merseyside increased by 80% the following Jan and Feb.
Pete Earle writes:
My off the cuff answer: the political machinations surrounding auto manufacturing (labor, corporate and military acquisition, etc.) leads to a large degree of government intervention, price controls, etc., in turn producing distortions, whereas washing machines are (far) less 'corporatistically' engaged. Also, a washing machine is still, for the most part (excepting, I guess, credit cards) an outright purchase, where rarely if ever is a car purchased without some sort of long-term financing. (Although the latter may be effect, and not cause.)

Bubble might be the most overused term in finance. It seems that if any asset price goes up, somebody will say it is a bubble. I think of a bubble as being an event of extreme price increases accompanied by widespread behavior that would be considered irrational in normal times. As Eric Falkenstein pointed out in the excellent article cited below, fraud becomes rampant, too. Valuing money-losing Internet startups on eyeballs in 2000 was irrational in hindsight. So was giving $700,000 no-doc mortgages to anybody who showed up. The only comparably insane activity that I am aware of today is building whole cities of empty buildings in China.


"A Batesian Mimicry Explanation of Business Cycles"

[B]usiness cycles are best understood though the framework of Batesian mimicry, an endogenous mechanism for booms and busts thru a misallocation in the horizontal structure of production. In ecosystems, Batesian mimicry is typified by a situation where a harmless species (the mimic) evolves to imitate the warning signals of a harmful species (the model) directed at a common predator (the dupe). …
… In an expansion investors are constantly looking for better places to invest their capital, while entrepreneurs are always overconfident, hoping to get capital to fund their restless ambition. Sometimes, the investors (dupes) think a certain set of key characteristics are sufficient statistics of a quality investment because historically they were. Mimic entrepreneurs seize upon these key characteristics that will allow them to garner funds from the duped investors. The mimic entrepreneurs then have a classic option value, which however low in expected value to the investor, has positive value to the entrepreneur. The mimicry itself may involve conscious fraud, or it may be more benign, such as naïve hope that they will learn what works once they get their funding, or sincere delusion that the characteristics are the essence of the seemingly promising activity.
Gary Rogan writes:
The thing about bubbles, they can only be definitively identified in retrospect when it's useless for any practical purposes. Is Facebook with P/E of 100, P/S of 20, and P/B of 10 a bubble? Is Facebook paying $19 Billion, more than 10% of its market cap for a company with $20 million in revenue a sign of a bubble?
anonymous adds:
I have never understood the "only identified in hindsight" notion. I think I have been reasonably good at identifying bubbles. Most of the traders I have known, If I look back, i think have been decent at identifying bubbles. The real problem is that identifying bubbles has nothing to do with profiting off of them, and that creates confusion.
The real problem for those who want to call a "bubble" and benefit from it is that there is almost never a mechanism for arbitraging the situation other than by participating in, and thus perpetuating, the bubble. That is why it becomes a self-reinforcing process. People claim not to know things are not irrational because that is how one saves face or reputation after the music stops. Before the music stops, everyone hopes to be quick enough to find a seat.
To switch the topic, or perhaps an analogy, in Atlas Shrugged Rand had the heroes use a very interesting strategy to change the social order. Rather than "fighting" the system, they accelerated the system. That was a good strategy. I think this same type of ordering process occurs at times in financial markets. At times, the fastest way to end a bubble or pop a bubble is to accelerate its growth - the underlying process is too strong to fight or go against.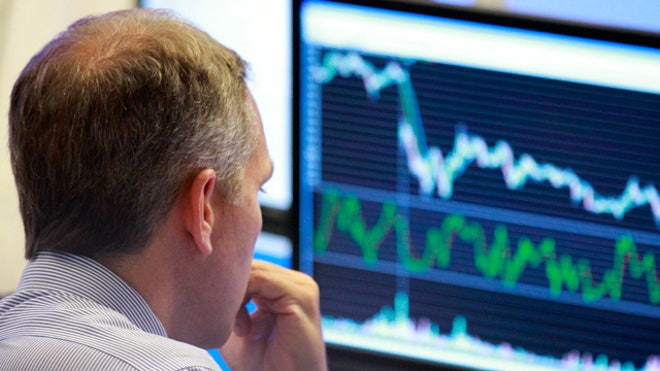 1. When you got out for lunch, the market will take a big move in your favor that you were too slow on the trigger to capture. Your wicked friends will stay glued to the screen during that time, knowing the big move in what would have been in your favor is about to happen.
2. When you switch your position size down after series of big losses, you will hit 5 winners in a row, which will not compensate you for just one of the big losses you took.
3. The bonds will rally big on a economic number like GNP, but stocks will go down sharply and the explanation will be concerns about interest rate increases.
4. The big basketball game will feature a comeback the previous evening that is exactly like what happens in your market, and your team won't make it to black nor will you.
5. Whenever you have a big loss, and it turns around and goes to break even and you get out with a hootenany of relief, the market will go at least as far in your favor if you held as your were under water before.
6. Whenever there is serious morbidity in your family, you will lose many days in a row.
7. After a tremendous decline, the market will percolate around near unchanged for a day or two until you give up hoping for a rise, and then it will have a huge rise in your favor.
8. After a series of lucky trades in your favor, you will increase your size and the market will give you a tremendous beating. The same thing happens with basketball teams when they hit a lucky % of threes in the first half. When they try the same thing in the second half, they will make only 10% of them, and will go on to an ignominious defeat.
9. The worst trader on your team will be the one that defends you after a big loss and says that everyone should rally behind the boss, he's been trading the longest. Imagine the ignominy of having Smith the worst player in the league, and the cause of all the Knicks woes, defending Woodson and saying all the team should rally behind him because he works so hard.
10. Your wife will come in and look at the roller coaster chart of your swings on the day, and suggest "why don't you get out of half". You won't listen to her and you'll double up, and you'll be so ashamed you'll quietly sleep in the dogs kennel that evening.
11. The more time that passes from your early days as a speculator, the better you were (in your own eyes).
12. When you're long the grains in the summer, and you spend a weekend in the Hamptons, the sun will shine brightly all day, and a light rain will fall at the end of the day.
13. When you go out for dinner, the person next to you will be talking about his youngest daughter bought Netflix and Tesla and made millions on them.
14. After getting out of positions successfully on a swing during the day, you will try it the next day, and by the close if you had held your position you would be a rich man.
15. When you're long the market over the weekend, war will break out, or John Kerry will be reported to be visiting the Mideast or Russia to put out a fire.
Please add to the list.
David Lillienfeld writes:
Vic, if it makes you feel any better about it, I often wind up having to sleep in the kennel, and that's without a trading loss. And we don't even have a kennel.
Gary Rogan writes:
David's tale of woe reminded me of the old definition of Metaphysics: it's like being in a dark room and looking for a black cat that isn't there. Either that or the waterbed joke: you know it's going to be a bad day when your waterbed has sprung a leak and then you realize you don't even have a waterbed.
But for me what's guaranteed to happen is this: if I buy a little of some stock, I will have a nice gain, if I buy a lot, I will have a big loss.
Ed Stewart writes:

The malevolent invisible hand guides ones trades when the in-laws visit. Suddenly your position size is 3X the norm, getting bigger, and at just the wrong time.
George Parkanyi writes:
16. When you sell or short a stock - a takeover announcement will happen the next day (that happened to me twice - sold Robert Simpson; shorted General Instrument).
17. When you go from theory to practice, your well-researched and tested system will immediately bleed money, and will only start making money (without you) when you stop using it.
18. The positioning of your stop-loss order is irrelevant - you WILL be stopped out within a few cents of the low/high, and the market WILL go roaring the other way. (This is the only sure thing in trading.)
19. You will apply logic, reason and critical thinking to the market. You might as well have thrown a dart.
20. In exasperation you will eventually just throw a dart. Your position will go against you.
21. You will continue trading anyway, because your DNA has failed, permanently locked in the "I can do this" switch position.
Craig Mee writes:
As soon as you mention a position to
anyone (some more so than others–for example, Vic's Hoodoos) the
heavens will open and you can kiss it goodbye.
Ed Stewart adds:
Another guaranteed to happen item. Far more often than should occur by chance an invisible hand keeps you in the loss by a few ticks. At this point if you get out with a planned time based exit, most often prices move quickly in what would have been your favor. If you stay in, it does the opposite. And a related item, if you get out with a day-trade profit, it keeps going in your favor for days. If you swing trade it, the reversal was just a blip in the previous trend and you are soon dunked underwater again. My thought, and I could be wrong, is that much of this is real, not imagined, and is a more distant effect of the adverse selection problem with limit orders.

In preparation for my first fishing trip of the year next weekend, I watched the film Low and Clear. It starts with the usual boring fishing-zen dialogues, but then it presents an interesting parallel between mentor and student reunited for a steel-head fishing trip in BC. The mentor is a fishing master that has done little else with his life and has a relentless approach to catching fish. The student now has a life outside fishing, but he is not as good fisherman anymore and he focuses more on the experience of fishing and other superfluous things like a "spade cast".
This contrast reminded me of the time when I discovered that trading didn't need to be a beautiful process, it only needs to get the job done. And somehow I don't see around the guys who were obsessed about catching the big swing with fancy methods. I do see the disciplined hybrids (specs/grinders) consistently making money every year.
A quote from the Palindrome seems appropriate:
"A lot of people of average intelligence make a good living. Really smart people can accumulate a fortune if they are truly committed. The problem with you is that you like to do interesting work. Someone who wants to be rich doesn't care what he does. He only focuses on the bottom line. All day long he thinks how can he make more money. If that means setting up more shoe shine stands, that's what he does."
Happy Fishing, and trading!
Duncan Coker writes:
It is good to hear from another angler on the list. Hernan brings up the "winning ugly" concept as it relates to fishing and trading. It is definitely better to win ugly, then lose gracefully in trading, in sports and many other things. In fact all my trades are ugly. It is a scrappy dog fight.
Fishing, though, is a respite and pastime in nature, not a vocation. If I was a guide maybe I would feel differently. But as an amateur and outdoorsman, I like all the aspects, walking to the river, scouting for fish, setting up, casting. On style, I much prefer spending the day taking long casts with a dry fly versus "hucking-lead", the equivalent of bait fishing on a river. My fishing buddy and I fit the two different profiles well. It ain't pretty, but he catches more fish. I am slow and deliberate. He races from one spot to the next and probably works a bit harder on the river. I suppose it is how you define success. In trading it is clear, P&L is all that matters. In fishing a day on the river is always a winning trade and I don't define fishing success relative to anything. Like an aspiring Zen master on the river, fishing simply is.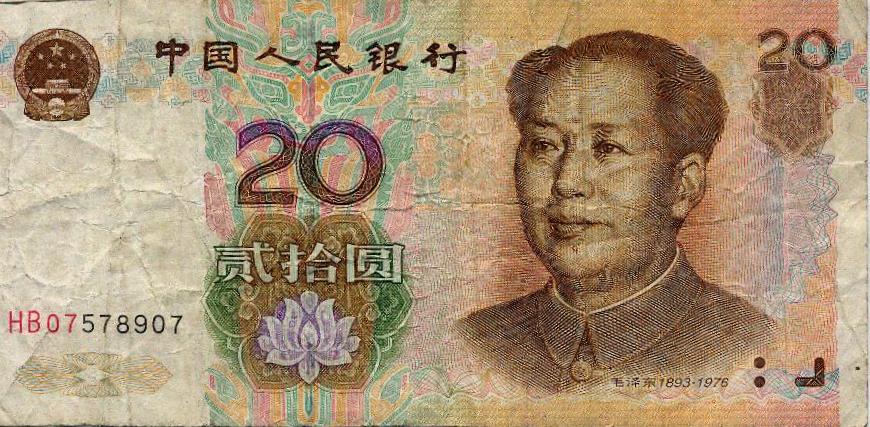 The lesson I would take is this.
Initially, people believed that the yuan had been manipulated (or in better word, controlled) at a very cheap level. So they invested in yuan. Then it has been so apparent to everyone that the smooth uptrend was due to control. So having witnessed the evidence of control twice, one should have envisioned that the same control could be against one's favor as well.
I hate to say it, but i don't see that much difference between yesterday's human-driven liquidity providers (floor traders) and the machine-driven liquidity providers of today. Except that as a local in the pit, I often possessed exogenous information, yet to be incorporated in the market. Predatory algorithms must rely on their endogenous actions to trigger the desired outcome.
Of course, in my own version of strategic sequential trading, I would often hit bids and lift offers, in search of stops, only not quite as fast or unemotionally. Yet all of this was easily rationalized as our due privilege for the risk incurred while providing liquidity. Ceteris paribas, we did this for the same reason a dog licks his balls… because we could.
Perhaps, if Goldman wasn't Obama's largest campaign contributor, and SEC officials didn't have a quid pro quo for job placement in place with the private sector b&ds and law firms, and the exchanges hadn't gone for-profit, we might not be discussing this topic.
In honor of the President of the Old Speculators Club. "The Duck Hunter's Book" by Lamar Underwood
Remembrances of the good old duck hunter's days by Gene Hill: your good wife downstairs in the kitchen making oatmeal and maybe a buttermilk biscuit or two to tamp the whole thing down. Along about half pas three, with the second cup of coffee in yur hand you'd be out on the porch semilling the wind like an eger hound. Your wife sees the timeless excitement in your face and takes pleasure in the fact there's still a lot of boy that's living in the man she married years ago. I hope she'll be the one to hear my horse's hooves striking sparts from the frrozen road and come out say hellow when I stop to pick you up– with a hot cup and maybe a biscuit or two.
The Missouri loophole is positioned to spread like a virus to other states.
The issue is about interstate transmission lines. It is positioned as a battle between state and federal regulators. The utility believes interstate commerce is in the domain of the Federal Energy Regulatory Commission (FERC). The state believes it is in the domain of the state's Public Service Commission (PSC). Kansas City Power & Light now seeks clarification from the Supreme Court of the United States.
According to the St. Louis Post Dispatch, "The case is also considered an important test of federal authority over energy policy. It hinges in part on the doctrine that interstate transmission rates approved by a federal agency are considered just and reasonable, the Star reported. Another issue is the U.S. Constitution's supremacy clause, which allows the federal government to trump state authority."
I thought this was a settled matter. Apparently, [many] others disagree.
If this matter goes forward, a SCOTUS decision would impact Entergy (ETR) and ITC Holdings (ITC). It would also impact American Electric Power (AEP), FirstEnergy (FE) and any other company owning t-line assets.
I believe this issue could creep into natural gas.
For more, see the newspaper's article here.
Today, in Baltimore as in many other cities across the United States, today is Opening Day, the first game of the 2014 baseball season. For many, spring began on March 21; for fans of baseball, it begins today. In the Baltimore of my youth, on opening day, there were usually a few empty seats in the classroom once noon came around. It was understood that some parents had procured tickets to opening day and that was that. One teacher at my elementary school tried to schedule a test on opening day as a means of getting her students to stay in school. Word of this innovation reached the Mayor, who subsequently called the principal and told her that such approaches were not in the best interests of civic spirit. The test was re-scheduled. My school was not unique, as this episode was reported across the city, and dutifully written up in the Sunpapers and the News American as though it was something novel when it never was.
When I was 4, the premier home run hitter in the Orioles line-up was Jim Gentile. I remember screaming myself hoarse at many a games as though my utterances would have any impact on the path of his well hit balls to the deep outfield. Of course, they never did, and most times, the ball was caught. But that interest faded, as Brooks Robinson began what can only be described as his amazing career. (To this day (37 years after retirement), in Baltimore he is known as Mr. Oriole and when he travels in the city, it's as incognito as he can get not so much out of disrespect for the fans but, rather, in deference to them. I remember once waiting at the stoplight at end of the Jones Falls Expressway going into downtown Baltimore. The driver of the car at the head of the next lane over was Brooks Robinson. He was recognized by the driver in the car in the next to him, who promptly exited his car and, with paper and pen in hand, went to Brooks' car. A fellow in the car behind Brooks's car started honking his horn—the light had changed and the driver now by Brooks's car screamed back, "It's Brooks Robinson! Can't you wait a second, fellow?" The driver of that car soon emerged from it, also with pen and paper in hand. This scene repeated a few times, with a mob forming near Brooks's car. He finally got out of the car to rousing applause by the assembled fifty (maybe more) or so drivers and onlookers on the sidewalks leading to the intersection. He asked if anyone else wanted an autograph and as you might imagine, hands went flying into the air. Not a few were by parents with a child in tow, waiting to see the legend. He said he was pulling off to the side of the street on the other side of the light so drivers could exit the expressway and get to where they were trying to go. Of course, that didn't do anything to get the now abandoned cars off the JFX, as it was known. The mass of people moved forward and engulfed the car as Brooks got out of it again. A policeman came over to see what was going on, and there were soon Baltimore Police Department cruisers blocking off the streets around this scene. After about 45 minutes or so, Brooks started pointing at the abandoned cars and thanked everyone for their support over the years and how proud he was of the city and how much he looked forward to seeing them at the stadium. That was Brooks. Years later, Bob Costas was interviewing Cal Ripken after Ripken had broken Gehrig's streak. Costas noted that Ripken was known throughout the city as someone who, when walking somewhere and approached by any—especially anyone young—he would stop and talk with them, sign a piece paper and so on. Costas wanted to know why Ripken did it, it was so unusual for ballplayers. Ripken said that he had grown up "just up the road" from Baltimore, was a lifelong Orioles fan, and that when you grew up near Baltimore, you learned how to play third base by watching Brooks. "Watching Brooks taught me a lot about playing third, and also about living your life. Brooks did it, so I do it too. It's the right thing to do for the fans. Especially the kids.") As with many youth in Baltimore, when my father would take me to see an Os game, I went with my Spalding baseball glove (the one with Brooks Robinson's name in cursive on the palm) and my Johnny Unitas crew cut. If you looked around the stadium, every boy under 10 looked like me, convinced that there would be a ball hit towards them, and that the Brooks Robinson Gold Glove mitt would let they haul it in. I never figured out what the kids behind home plate thought, with the netting and all. If the netting gave way, though, they were prepared with their mitts ready for action and their right hand prepared to drop the soda cup to catch that ball.
Boog Powell was another fixture of the Orioles of my youth. He played the outfield for a while, but at 6'4 and 225 pounds, he was too good of a target at first base to be left in the outfield. Powell was a strong hitter. He hit over 300 homers during his career—and these weren't balls that maybe without an assist from the wind would have been foul or good for a long fly ball out. Nope, these were creamed. There was no doubt that the ball would soon be gone. Which was good in a way, since Powell batted left handed and was a dead pull hitter. Lots of times, the opposing team would move the shortstop behind second base, the second baseman to midway between between first and second, and the first baseman guarding the line. It didn't much matter when the ball was smashed through the infield into the outfield. In 1970, Boog's AL MVP year, one team once tried a different type of shift. The third baseman playing behind second, the second baseman and the shortstop were playing between first and second, and the first baseman was holding the runner. Boog was the tying run, and the opposing team wanted to make sure he did not get on base. Boog proceeded to hit a curve ball to where the 3rd baseman should have been, in which case it would have been a pretty routine double play and the Os would have lost. The ball had lots of spin on it and after it hit the turf, it took a wicked twist into foul territory. By the time the 3rd baseman fielded the ball, the runner had scored and Boog, representing the tying run, stood at second base with a stand-up infield double. (No error, just badly positioned fielders for that particular player.) Elrod Hendricks (who subsequently became the Os bullpen coach), at least I think it was Elrod, came to the plate and on a 1-1 pitch, lofted a ball just over the right field wall. Os won by a run. There was the time Boog was on first, a left handed hitter at the plate, and Boog got a great jump on the pitcher (what pitcher in his right mind was going to hold Powell on first??). As just about everyone in the stadium fell off their seats (Powell never stole bases, he was simply too slow), the catcher released the ball pretty quick, and the shortstop came into position to take the throw and tag Powell for the out. Assuming of course that Powell was out. Which became a moot question when Boog drops to a slide, left leg extended, spikes visible to all. Seeing 235 pounds of angry pot roast coming at him, the shortstop got out of the way as the ball, thrown perfectly just right of second base, went sailing into center field. Powell wisely didn't try to take a base on the error, he would probably have been out. As it was, he scored two batters later. Someone (I don't remember who) interviewed the shortstop after the game about that throw. The shortstop replied that he could let the ball go by and take the error, or (seeing Powell starting his slide) he could take the throw and deal with the spikes and the mass behind them. He said he could live with the error but observed that it's hard to live when you're dead. Yogi Berra was not the only profound philosopher in baseball.
There are others in Orioles history I'm sure many already know about—Paul Blair, whom Willie Mays thought covered more of center field than Mays ever could, and if Mays invented the basket catch, Blair perfected it—Frank Robinson, arguably the most intense competitor in the game during his career—even more than Pete Rose at the time and others. Bob Gibson said that Robinson was one of the players he most feared (his word) pitching to—"he has so many ways to beat you." Frank stands out not just for his exploits on the field but also his difficulties in finding a home for his family in Baltimore. This was in 1966, and Baltimore was still de facto (though not de jure) segregated. Robinson had trouble finding a house. He found one eventually, but not before the News-American, at the time with the highest circulation in the city, published a front page (not sports section front page) above the fold article about Robinson's experience. I wonder to this day whether that experience, and the publicity attending it, helped with integration (such as it was) in the city.
It's getting to be time for the game to start, so I'll stop here. It's time to think back to those innocent times as a kid, at Memorial Stadium (I have lots of memories from it), glove on my left hand peanuts in my right, ready for that ball that I was sure was coming my way, my father by my side. Tim M—do you think Tillman wins the opener?
Scott—sorry, I haven't followed the Cards this spring. The season needs to advance some for me to get much of an idea about them this year.
Regardless, it's time to "Play ball!"
Tim Melvin writes:
Nice piece David. Tillman has pitched well all spring so he has a good shot at a win if he can go deep and keep ball out of the hands in the bullpen.
David Lillienfeld replies:
Thanks. I agree with you on both counts.
I've often wondered if the tell on the re-ascendence of the US will be signaled when baseball resumes its long-standing role as the national pastime. The NFL may have over-reached with over-exposure, not to mention health issues. We'll see if the MLB comes back. Football is such a militaristic game (blitz, bomb, mounting a drive, etc). Nothing like that in baseball. Walt Whitman called it "our game, America's game".
"Economic Data–Fred–St. Louis Fed"
Download it because there are several longer time series like DJIA and SP500 won't be offered very soon. I use FRED on on a daily basis, but I have to say, their new website has many problems right now.

2014 Payscale College ROI Report
Rocky Humbert writes:
One cannot help but note the irony of Dr. Z posting this "data". I dare say, based on his seemingly unremitted skepticism towards the markets, he would not invest the tuition in equities, but would instead hold cash ensuring with certainty a negative after-tax, real return (comparable to the eponymous Goshen College). If one lacks confidence in stocks 20 years hence (despite history), why would one believe that these numbers have any predictive value over the same period? More substantially, the study is based on a static view of the world. Geologists and petroleum engineers are currently in short supply. But the market will surely respond to that with a glut in five to ten years. Picking a college based on this data is like buying Blackberry when it was "da bomb." Similarly, it seems that the study gives no account to GPA, major, or post graduate study. In the best case, these numbers will be ignored. In the worst case, this sort of thing will turn into the next-gen US News rankings. Either way, they do not reflect the many intangibles associated with higher education nor with any real forecast of individual results. Lastly and most importantly, I am extremely dubious about the accuracy of the numbers. I have never been asked by my Alma Mater about my income. And if I were, I would err on the low side to reduce my attraction to the every vigilant alumni fundraisers.
Kim Zussman writes:
I cannot vouch for the calculator's accuracy, but if you look further it allows screening by major, as well as adjusting for financial aid. It was shared in part because it seems ironic to rank an educations ROI; not just because it resembles predicting markets long-term, but especially the implication that education is primarily to earn money.
It remains that universal skepticism is the hallmark of good science anywhere outside New Haven, CT.
Friday's end-of-the-week festivities failed to endure past the European markets' close before the es began it's daily swoon, and couldn't even reach a level lofty enough to allow yesterday morning's longs the opportunity to escape at break-even. After all is said and done, the SPX is still trapped in the ~40pt trading range that has defined the market for the past +1 month. Emerging markets re-emerged and displayed very good relative strength as money rotated out of past over-performers (bio-techs-naz and momentum stocks-rut) into past under-performers (EEM). The yield curve continued to flatten and credit spreads widened as the market discounted Yellen's, and other's hawkish comments. Once again, internals are mixed, with a bearish p/c ratio and breadth, juxtaposed against a benign and bullish $vix. After settling the week midway between the weekly S1 and the weekly pivot, the market appears to be waiting for long-term traders at-the-margin to weigh their options before stepping in full force. Relatively low vix and skew readings indicate an unreasonably complacent mood in the market, although a $2.8BB put position was executed this week — so someone is concerned about downside tail risk.
The market has taken on the visage of an aging fighter who has absorbed an inordinate amount of blows to the head and body, yet still remains standing; willing, but not as eager as he once was, to continue fighting. of course, the market cannot stay in the current trading range indefinitely; some endogenous or exogenous event will cause the threshold to be breached, and the market will eventually make it's mark, as it departs from current value. Perhaps the fix is in, but somebody is betting a lot money, that an overextended and beaten down Mr. Market, finally utters "no mas" on his way to a hard landing on the canvas.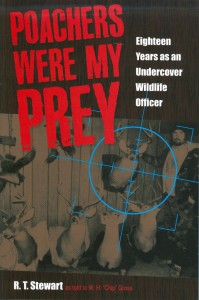 I read this great book Poachers Were my Prey: Eighteen Years as an Undercover Wildlife Officer last year and kept thinking about how dailyspecs might like it.
The down low: this is the starter book of this type of law enforcement. He is the Donnie Brasco of wildlife rangers.
I think all specs will like the book. It's the hustle of the country roads instead of the city streets.
It will open your eyes to new cons and new applications to markets.
Now I know there are a few of these types of book out there, so maybe some have read others in the genre that they would recommend.
Enjoy!
I often look at the amount of past price action used to attempt to predict future price action.
Some things that are useful to ponder, in my opinion, are:
1. Is more past data really going to help to make the future prediction more accurate?
2. Should there be a balance between look-back period and forecast horizon?
3. How important is data accuracy (tick level to daily range)?
4. Should reference points & times be changed every second, minute and hour of a day?
5. Should the definition of 'big move' and 'small move' be a fixed thing or relative to the market's current level?
For me, it's NO, NO, VERY, YES & RELATIVE.
Go Well.
Leo Jia writes:
In Schwager's book "Hedge Fund Market Wizards", Jaffray Woodriff addressed this in the following way. Any comments? It does have to do with what one is trying to get, doesn't it?
"Do you give the same weight to data from the 1980s as data from the 2000s?
Sometimes we give a little more weight to more recent data, but it is amazing how valuable older data still is. The stationarity of the patterns we have uncovered is amazing to me, as I would have expected predictive patterns in markets to change more over the longer term."
Larry Williams writes:
As I see it we certainly cannot compare data from the old pit sessions to today's electronic markets.
And how do we handle Saturday trading in the real old days or that markets were close on election day…or in 1967 the markets were close on Wednesday… or there used to be a massively important bond report the goosed bonds on Thursday??
We need to understand what the data represents.
It seems like computer science people are finally discovering ever-changing cycles.
"The Parable of Google Flu: Traps in Big Data Analysis"
Victor Niederhoffer asks:
Do you believe ever changing cycles are related to the regression fallacy in any systematic way?
Steve Stigler writes:
No. EC Cycles is a real change — a reaction. But regression is only a selection effect. Google Flu works. Google changes to add ads around it and draws more clicks. Google Flu stops working. Analysts adjust. Etc.
Here is some Friday fun. Stimulated by the S-Man's comments about electrical utilities combined with the government report on corporate profit margins being near/at record highs while company hiring is sluggish….
Hypothesis: The S-Man has hypothesized that companies with fewer employees make better investments. This is consistent with the view that capital is cheaper than labor. And that government regulations have made hiring more expensive. Rocky accepts that companies with only one employee have no sex discrimination lawsuits. And companies with less than 50 employees have no ObamaCare issues. But do companies that produce more revenues per employee perform better per se (as measured by the stock price)? Rocky did a 5 minute back-of-the-envelope study on the 150 largest (by market cap) US companies.
He asked: what is the correlation between the 5 year total return of the stock price and the revenues/employee?
The answer: -.21 . That is, ceteris paribus, higher 5 year total returns are INVERSELY CORRELATED with higher revenues/employee. Or put another way, lower revenues/employee are correlated with better 5 year stock performance.
And it is suggestive that MORE employees producing FEWER revenues produce BETTER stock prices. Very counterintuitive.
This is a very sloppy analysis. But it's food for thought. Now it's pizza time. And that's even better food for thought.
(Rocky is sure that others have done this analysis in a more sophisticated way and he welcomes critical comments.)
Larry Williams writes:
I tested revenue per employee a few years back so this is reaching into old rusty memory banks but the recollection is it was just "ok" as a value measure and did not fit all companies. Service industries have to have employees, some high tech and mortgage companies can get by with less.
Memory is clear that this was not anything special to use to find value in stocks.
One must say that there is no reason to believe that banks are subject to always doing the wrong thing, putting on excessive risk. They've made mistakes in the past. That doesn't mean they will make them in the future. To assume that they don't learn, that they're more prey to error than others, is wrong. There are probabilities associated with their activities and expectations and distributions of the expectation. They make decisions. To assume that they should prepare now for a repeat of 2008 would be irrational. Perhaps there could be check points, where as they get closer to various pitfalls, they adjust their positions. That's what everyone in the world does,—- banks would do it also. Why should they prepare now for an event that occurs 3 times each hundred years. Anyone in the options business for example adjusts their position. They are not subject to wide spreads. I believe I've made my gist clear. They are flexible, and should be. The analogy with the bridge which usually can't be changed in its structure is not relevant for human being with access to many different alternatives to structure their balance sheet and access to many liquid markets.
Stefan Jovanovich writes:
As some DailySpec readers already know from my private grumblings, I am still pissed off about having had to settle for an architectural degree from Harvard when what I wanted was one in naval architecture from M.I.T. The R-Man's bridge analogy may not be ideal; but he is right to look to the rivers and the oceans for a comparison. When you design a ship, one of the first calculations to be made is how strong will the bow steel be. To answer the question, you have to decide how large a wave will break over the bow - i.e. what the weight of water will be. Before satellite observation and remote telemetry buoys, the nautical world had to rely on the observations of mariners and the examinations of the damaged ships that survived rogue waves to determine what was an appropriate "stress test". What modern researchers have discovered is that the size, weight and length of freak waves is far, far greater than all previous estimates. The otherwise unexplained disappearance of super tankers and large freighters is now attributed to their having had the misfortune to run into a wave that literally tore open the ship's skin and flooded it beyond its buoyancy.
There is no lesson in any of this. Shipbuilders and ship owners still have to make the calculation of how much more money is to be spent on further strengthening bows and decks. Whatever budget is decided on will not be enough to assure absolute safety; the Breton Fisherman's Prayer will still be true.
What bewilders us aging cranks is why our central banking world persists in the belief that the fluid dynamics of credit can somehow be engineered so that nothing ever sinks. The common sense of the old world was that money should be something that could survive wrecks, storms and frauds. Credit needed no protections; it was in the very nature of people to believe in the future and to bet on it and to take the risk of sailing small boats on a large ocean. What was folly was to think that lashing all the ships together into mighty armadas would somehow persuade God to permanently moderate the waves.
I cannot even count the number of trading lessons in this Bruce Lee video.
The stress test that the Fed uses, which involves a 50% decline in stocks, a 25% decline in real estate, and 11 % unemployment is totally ridiculous. [Supervisory Scenarios 2014 32 page pdf]. It assumes that one wouldn't have a dynamic strategy involved to curtail risk on the way down, and that an event that has only happened 3 times in last 125 years would happen again, and that banks should run their assets as if it were to happen imminently rather than handling them dynamically with decision making under uncertainty the way all are taught in business school.
It must be a propaganda method to diffuse attention from all the hundreds of billions that they gave to the banks during 2008, and a method of flexionism if you get the drift that Mario Puzo and Janine Wedel write about. It is amazing that this bank or that bank only failed the test qualitatively. What a sponge for flexionism is such a "qualitative " test which allows the greatest amount of bargaining and begging. What a world we traverse.
Rocky Humbert writes:
I just browsed the Fed document to which Vin alludes. It can be found here.
I didn't read the document closely, but it's unclear what the pass/fail criteria entails. That is, whether the test is "insolvency" versus "solvency" or some level of capital after the stress. Perhaps someone else knows the answer to this?? It's key to understanding whether the stress tests are ludicrous.
Structural engineers design buildings and bridges for Category X hurricanes and Y richter scale earthquakes. It is accepted that these are extreme and rare conditions and engineering for these stresses involve substantial costs. It is also accepted that the structure may sustain damage in the calamity but will not experience sudden catastrophic collapse. My guess is that the same sort of mindset is at work here. Dynamic risk management is not possible in structural engineering for obvious reasons. In financial institutions, if one believes that the amount of stress/risk in the financial system is static, then dynamic risk management may not work either — because risk will simply move from one institution to another institution … but the overall stress remains in place. Would anyone disagree with this characterization.
Ultimately, I believe the question is whether the Fed should be engaged in ANY stress tests. Once the answer is yes, then we are debating about the magnitudes. And the debate is similar to whether the new Tappan Zee Bridge must tolerate 100, 150 or 200 mph winds before it collapses….
The key difference is that an contractor can put a price on the incremental cost of each 50 mph tolerance. I am unaware of any cost benefit analysis from the Fed in setting its stresses. And I propose that this absence of cost/benefit analysis is where an objective critic should focus his energies.
anonymous adds:
Then, there is the further question. Since the Fed has the only checkbook that never needs to be balanced, why is it engaging in the pretense that it cannot "save" any member bank no matter how "stressed" it becomes? I understand why it is important for everyone who trades to follow the entrail readings of the Delphic Committee; but, as the R-Man notes, it becomes difficult to understand how there can be "any cost benefit analysis from the Fed in setting its stresses".
As I reread Sumner's History of American Currency, I find myself wondering if the R-Man's fellow alumnus could possibly understand our modern minds. Could he truly understand how we define money as central bank credit and then actually worry about whether the sovereign can run out of the ability to print/digitize its legal tender? I doubt it.
From the Preface:
"I regard the history of American finance and politics as a most important department which lies as yet almost untouched. The materials even are all in the rough, and it would require a very long time and extensive research to do any justice to the subject. I hope, at some future time, to treat it as it deserves, and I should not now have published anything in regard to it, if I had not felt that it had, at this juncture, great practical importance, and that even a sketch might be more useful perhaps than an elaborate treatise. It follows from this account of the origin and motive of the present work, that it does not aim at any particular unity, but consists of three distinct historical sketeches, united only by their tendency to establish two or three fundamental doctrines in regard to currency."
Yale College, 1874.
Mr. Isomorphism writes in:
Anonymous, I find your final paragraph especially compelling, even more than the rest of your argument. However probabilities of catastrophe cannot be estimated. It's dubious whether they can even be quantified. Also human or social costs resist economic quantification. Against an unmeasurable times an unquantifiable, what basis do regulators have for precisely calibrating the cost and dimensions of their bulwark?
It seems to me one cannot reasonably do MB=MC, but rather very loose upper and lower bounds are the best one could argue with.
P.S. Even in normal times, eg the FDIC's various ratios are not calibrated against an historical "utility function". If a balance is achieved it's surely between the personalities and the powers of the regulators and the regulated.
A documentary on the Yesterday channel just now about the Netherlands had a brief segment on tulip trading. Today tulips are sold by Dutch auction: an odometer graphic winds down marked with price and the first trader to hit his button wins the consignment.
Interestingly, a tulip history expert alleged that nobody went bankrupt due to the tulip bubble. She alleged Charles Mackay drew the myth from playful Dutch art painted in the period and it perpetuated from there.
The most desirable and expensive tulip in the Dutch bubble was the Semper Augustus. Its flamed appearance is now recognised to be a form of crop disease and so any such flowers in today's fields are immediately ripped out and destroyed.
Instead of doing all the mumbo jumbo about social media mentions of various companies and the ridiculous studies that show that this board or that board would have done better on its shorts, all that's needed is to count the number of headlines with John Kerry in it. He's an albatross, a hoodoo, a jonah, a short black stick, for the market.
Durk Pearson and Sandy Shaw are MIT trained scientists with interesting ideas about life extension.
I read their most well known book Life Extension, A Practical Scientific Approach many years ago, and still have a now yellowed relatively beaten up copy of it. I think the tricky thing about what they are attempting to do is that the research on antioxidants is mixed at best. In fact, many of their earlier recommendations may have resulted in an increased risk of some cancers. In looking at their current formulation, they have greatly scaled back the amount of certain antioxidants, probably based on later research. Kurzweil is another one we have mentioned on this list who is doing everything he believes possible to extend his life via supplementation.
I am perhaps not the best poster child for life extension as I have struggled with my weight most of my adult life, but I have had a strong interest in it, particularly the area of supplements, for decades. I am still interested in supplements, but I am currently of the belief that vitamin D is the only one worth taking without a doubt. I also do take fish oil and more recently ubiquinol. Despite the mixed study record on fish oil, I think it is worth taking a chance on it.
It is very challenging to parse out what supplements may actually be of value in the quest to extend life.
TEASER ALERT: I am not about to write what you expect!!
A popular blog site recently posted a story that advocated people to tap their home equity and buy stocks. The link is here or if that link doesn't work, here.
What I find interesting about this article is that it is being met with universal revulsion judging from the blog comments and other related postings. (Not naming names.) The so-called Pros are saying it's irresponsible, ludicrous, sign of a top, etc. etc. etc. And the so-called pros are also saying that people will get sued for giving this advice. (I have no opinion).
Let's ignore the fact that this column's recommendation was extremely good advice for the past 5, 10, 15, 20, 30, 50 years, and let's also ignore some of the weaker arguments in the story.
I think we should step back and analytically consider that there is actually some merit to the concept (for some people). (Caveat: I am not bullish on stocks).
Imagine the very responsible Mr X who every month took all of his extra income and paid off his mortgage early. He's now about 40 or 50 years old. And he owns no stocks. He owns no bonds. And he has no mortgage. And he's got enough cash to meet any emergency. I can make a very rational argument that Mr. X would be very well served to place a modest mortgage on his home and use the proceeds to acquire some financial assets. Not necessarily all stocks. But definitely some financial assets. There are several underlying arguments in favor of this: But first and foremost is diversification. We know mathematically, over time, diversification is the only free lunch.
So the authors of this controversial blog post got distracted by things like positive carry. And some other not-so-true things. But all of the readers spewed venom. And this reaction may have informative value.
Remember: A home is both a consumption good and a store of wealth. If someone put 100% of their net worth in a single undiversified stock, they are asking for trouble. And a home is really no different in that respect.
anonymous writes:
I agree 100%.
The negative reaction, it seems, mistakenly seems to argue the case of not selling one's residence to buy stocks (which is clearly not what the author of the original piece advocated). Clearly, if one were to buy a second residence with that same home equity, in the case of agnosticism as to the direction of home prices and equity prices, would their reaction be the same?

Leo Jia writes:
I think it all depends on who Mr X is.
If he is financially skilled (which seems not the case at all in Rocky's description), then maybe OK.
If not, then he should stay at where he is.
Or if he is really tempted, he should first spend a lot of effort in getting the skill. But Mr X should be well advised that he would still have no clue of what that skill is after many years of fooling around.
Do we all believe that investing is an easy job for everyone?
Different from the house, a financial asset is liquid and evidently volatile. Ordinary people can not tolerate the pain when the change of their asset value is vivid and clear. With the benefit of liquidity, the pain would cause them to do a lot of stupid things, which will then burn them out in no time.
The trailer is, well, weird. It is episodic bits and pieces of the full film, but you never get a coherent notion of what the film is about. It's Sacha Baron Cohen without the crudeness or the array of self-conscious cleverest boy in the room.
When you see the film itself, you understand why.
It is a solidly hilarious, but understated, shaggy dog tale. An as-told-to yarn about a marvelous mythical old hotel with the period furbelows and flourishes of a great majestic institution catering to the wealthy—at one time—and the down and out, as it slowly deliquesces. It is framed by F. Murray Abraham and Jude Law talking about the lustrous past. It is like Mad Mad Mad World, but less noisily hectic, [slightly] more refined.
Okay, a tidbit thumbnail: It is the Campbell's condensed soup adventures of Gustave H, a mythic concierge at a famous European hotel between the world wars, and his faithful servant, Zero Moustafa, the Lobby Boy who becomes his most trusted accomplice and confidante. Mixed in is the theft and recovery of a priceless Renaissance painting and the legal bataille royale for an enormous family fortune — against the backdrop of a dramatically evolving, modernizing European continent.
The movie stars Ralph Fiennes, but he is just the topmost foam above the vast surge of hilarious cameo appearances by beloved or irascible stars who are all but unidentifiable under moustaches, or bald pates, or beards, or tattoos. A lot of the fun is decoding who was that official arresting the duvet chevalier M. Gustave? Who is that chambermaid cum confection spinner with a birthmark the shape of Mexico? Who is the twittery old dowager, ready to plight her troth, with the agitated face and the powdered hair who adores M.Gustave? Adrien Brody plays against type, Willem Dafoe doesn't. Bill Murray is smarmy, Jeff Goldblum is sticky, and on and on.
It is an effervescent and convoluted bonbon spun in grand style, and even if we explained it, so what? The fun is giggling through reel after reel, seeing all the silliness and unbelievable script goofiness that has been perpetrated. The whole thing looks like it could be miniaturized into a Hummel Swiss coo-coo clock, with hourly suavely concierges bedding dowagers to everyone's delight. (Almost). And bad guys chasing good, followed by evil stepbrothers and ugly kinfolk and nasty hooligans trying to wrest away the spoils. (Priceless painting.)
One knows for sure that the dozens of actors who leapt at the chance to do these marvelously counterintuitive roles must have had a hell of a good time in rehearsals. It has many of the qualities of a Feydeau farce. About the only thing that bothered us were the stolidly American nasality, the inexplicably flat American accents. One kept expecting the carnival carousel of characters herein to skein out in guttural or mystifyingly unidentifiable European sonorities. This they resolutely did not do. Aside from this constant quibble, the movie is a foamy ice cream sundae of inebriated entertainment.
No bad scenes. No bad words–um, save for a few in exasperation, well earned. Plunking you back into the past elegant century in mittel Europe.
If you have ears to hear and eyes to glom, enjoy this silliness and giggle yourself away for a coupla hours.
BBC 4 put on a documentary about the creation of the album Tubular Bells this weekend. It was one of the biggest hits of the seventies and one of the top sellers of all time.
What was interesting about the documentary was a number of coded and in some cases explicit jabs at Richard Branson who financed the recording.
Instead of a visionary, he was titled as a used car salesman who sold imported records illegally by one chap. Other pokes were directed towards Branson's lack of musical knowledge and his betrayal of the 70s sound by financing punk bands.
This is perhaps a bit odd given that many of the individuals featuring in the documentary were sitting in palatial recording studios or homes that might not have existed had Branson not hustled for a record that may have become a damp squib.
When Oldfield, in a panic, nearly pulled out of the launch concert, it was Branson who corralled him onto stage. It was presumably Branson who helped locate and negotiate the deal that made Tubular Bells the soundtrack to film the Exorcist and sent international sales skyrocketing.
Branson has recently had a second book published about him by Tom Bower, neither of which are fully complementary. Perhaps sour grapes are contagious?
It is interesting to note that Alfred Cowles the founder of the Cowles Commission, and author of the first good empirical paper on stock market variations, and son of the owner of The Chicago Tribune, in the early 1900s, is a forgotten man. No bio on wikipedia or mention on google except for his father exists. Like Sloane and Kettering at Memorial, the denizens of the institution he founded seem to be ashamed of him. I corresponded with him when he was 70.
Orson Terril writes:
This is a song from a skit that junior researchers performed in the 1950's:
"The Cowles Commission was featured in this one, to the tune of "The American Patrol" march:
We must be rigorous, we must be rigorous,
We must fulfill our role.
If we hesitate or equivocate,
We won't achieve our goal.
We must investigate our systems complicate
To make our models whole.
Econometrics brings about
Statistical control!
Our esoteric seminars
Bring statisticians by the score.
But try to find economists
Who don't think algebra's a chore.
Oh we must urge you most emphatically
To become inclined mathematically,
So that all that we've developed
May some day be applied!
Its exact authorship is surrounded by a certain degree of obscurity, which perhaps is just as well."
Little late here, catching up. I would like to echo our underwriter's points by expressing my surprise that there is not a single entry of Alfred Cowles on the wikipedia article for the Cowles Commission. This is worthy of surprise because, as was alluded to, the Cowles Commission is also now the Cowles Foundation. Titans of economics like Nobel Laureate Robert Solow, whose growth models are given a thorough workout in any intermediate or above macro-economics course, were funded by the Cowles Foundation. Robert Shiller is a researcher there. If he, and others, are worthy of a Nobel according to those who make such decisions, the namesake of his underwriter is certainly worth a mere wikipedia entry.
1. "Never marry a position you wouldn't wish to get out of"
2. "Don't play in markets where men named Doc control it"
3. "The rules committee members never lose"
4. "Don't go against the palindrome or others with unlimited capital"
5. "Moves before key flexionic announcements will continue"
6. "The Israeli market is the most sagacious in predicting the US market"
7. "The DAX and SPU dance together with one leading the other"
8. "The bonds and stocks move opposite until the reverse monkey rope snaps"
9. "The most assured way of losing money is to short stocks" (the palindrome told me he lost more money that way than any other, and all the great traders I know except for Ed Marks have told me similar )
10. "Reverse at the beginning of a period and go with at the end"
March 2014 E-mini S&P 500 (Dollar) ESH4 3/21/2014 3/21/2014 3/24/2014 1893.30 (Official settlement price for the E mini S&P march futures)
Highest price for the S&P index today is 1883, cash settles 10 points higher @1893!! (E-mini futures last price 1881.75). Guess what, if you actually bought ATM options right before the expiration, you would have hit the lottery every single time. Check to see the data for your self. If this isn't price fixing I don't know what is.
(Link to the past settlement prices)
I found so much value in this article. Worth your time:
"The Surprisingly Large Cost of Telling Small Lies"
Russ Herrold writes:

That article makes me think about something that has been on my mind lately.
One of my routines for more than a decade has been starting the day at the coffee shop. There is large cohort of people who drop in (and leave without needing to say good-bye) for work or other obligations. Lots of social strata, lots of political viewpoints, and lots of economic situations are represented.
Another Dailyspec member and I have a common friend who frequents that coffee shop. We both were discussing the other day how quickly strangers could pick up on a dissonance between our common friend's words and his true behaviors.
I do not even feel that it is a malicious difference nor perhaps is it under the control of that friend. Certainly he would takes offense if we pointed the dissonance out, and so we have all learned or been trained to avoid confrontation.
Time and again, that common friend would be introduced into a new situation or exposed to new people. Almost at the onset of the introductions, the new counterparties would approach him or me privately during a later debrief or meeting and remark on the 'strange vibe' they got when interacting with that common friend.
I think Polonius' advice in Hamlet and Twain's adages about honesty and lying are relevant here. There is some background detection process running in a thoughtful person that picks up on coinage offered which does not ring true.
I follow the sports news and commentary and find it much more erudite
and analytic than the financial commentary. Try reading the NY Times
analyses of games The Knicks play, and you'll learn more about the
market and human nature than you will from Bloomberg.
Ken Drees writes:

I once worked on technology to automate sports reporting using "canned" or routine language. It came to nothing at the time but it amazed me how simple it would be to automate sentence and paragraph structure of a simple sport score/ game report. You would have selected templates and fill in bursts of stats to make it seem true. Anyone who listens to an athlete's interview these days hears the same old same old.
"We battled, and that's what we are about–never give up, keep focused on the game at hand." "No, I am not looking ahead towards the next series, I am focused on the day to day–what it takes to win today is what I am about".
Seriously all these athletes talk program. All the same crap every time—I can hear it before they say it!
Anton Johnson writes:
This is the best ever basketball interview.
Ralph Vince writes:
It is a most peculiar sport, and the great Meadowlark Lemon worth study; that someone can be so good, so adroit at what they do, which is not comedic, that they can transform it into comedy, not take oneself so seriously, and perform to perfection. Mastery occurs when someone can do something to such perfection that they can laugh about it and about themselves as their virtuosity expresses itself, carried on a wave of euphoria of their own creation.
Contrary to what I would have expected, basketball seems to have players who are more articulate and analytical. Among the worst are those who are involved in the individual sports like golf, tennis, as well as most NFL locker rooms. For whatever reason, NBA players seem to do far better in front of the microphone.
Stefan Jovanovich writes:
Players are not any better than actors at coming up with original lines on their own; it is the coaches (who like the writers are usually not on camera) who have the interesting stuff to say.
With spring in the air and mosquito season not far behind (especially in Minnesota, where the state bird is the mosquito and there are two varieties—the ones small enough to fit through the window screen (aka "no-see-ums") and the ones that just lift the screen up), a note of caution: Beer seems to render one more attractive to a mosquito—i.e, a bigger target for a bite. This is true at least for malarial mosquitoes. I suppose it's possible that other mosquitoes are not so attracted. Perhaps the next round of research will examine those other mosquito varieties.
I recently saw the movie Snowpiercer. I thought it was very interesting. Before going, I checked IMDB which rates it at 7.6/10. The short intro is:
"In a future where a failed global-warming experiment kills off most life on the planet, a class system evolves aboard the Snowpiercer, a train that travels around the globe via a perpetual-motion engine."
I didn't have a very high expectation, thinking that it is yet another sci-fi movie from Hollywood, but on a weekly half price day, I went to watch it anyway.
I must say that it is one of the most thought provoking movies I have seen lately.
It is about the debate of two opinions: 1) everyone, especially the lower class, should stay in its place for the overall harmony and equilibrium of the habitat that is made possible by the ruling elite class; and 2) the lower class should revolt and overturn the ruling class in order to achieve equality. The movie seems inclined toward the former with an ending that due to a revolt the habitat is destroyed and nobody survives.
Given the nature of movie censorship in China, it is very interesting to see the intention of showing this movie.
IMDB seems to indicate that US show time is June.
One of the many, many reasons I adore my wife is that she is not someone who can be gulled. When a friend of ours in the California Bar came soliciting for the ACLU, Susan asked him why their only First Amendment cases were defenses of pornography. "Surely, they are the one class of defendants who can afford their own lawyers?"
Secretary Paulson hardly needs conspiracy theorists to contribute to his defense; he has been more than artful enough to evade the main question that should have been asked - namely, why did the Treasury decide that it would guarantee the banks' counter-party assets instead of their deposit liabilities?
"U.S. says Russian decision not to ease Ukraine crisis 'regrettable'"
(Reuters) - Russia's failure to take steps to ease the crisis in Ukraine is "regrettable" and the United States is ready to respond quickly following a referendum planned for Sunday on whether Ukraine's Crimea region should join Russia, the White House said on Friday.

"We have obviously not gotten to a situation where Russia has chosen to de-escalate, where Russia has chosen a path of resolving the situation peacefully and through diplomacy. That is regrettable. We will have to see how the next several days unfold," White House spokesman Jay Carney told a briefing.
"Jerome Bruner, the Harvard psychologist, says that he has never visited a lab that was worth a damn where the people weren't having a lot of fun. The physicists at Niels Bohrs lab in Denmark, where they split the first atom, were always playing practical jokes on each other."
Archives
Resources & Links
Search