In reading recent bios of Beethoven, Hugo, Verdi, and Churchill, I find their persona and characteristics very similar. Do you feel that there is a certain type that is characteristic of greatness to an inordinate extent. I like that Churchill insisted as first sel lord that all hands including the captain and admirals join together each evening in singing popular ballads presumably Pinafore to maintain proper morale. Verdi would never allow anyone to give him guidance about his pumps or drilling at his estate. Beethoven said "he who has heard my music can never be the same again". "Hugo insisted on sleeping with two or 3 women each evening and kept a record of it.
In 2015, there was a very pronounced seasonality around the 3rd Friday of the month, where the market would ramp higher going into both quad-witch options expiration, and non-quarterly expiration, and then mean revert lower post expiration. J.P. Morgan had a couple of strategies that provided exposure to such options expiry momentum and it's subsequent mean reversion. Of course, this Friday's August expiration saw the market sell off the day before opex, and close unchanged on Friday. This is very similar to what happened during May opex of this year, when the ES sold off ~3% two days before expiration. While I'm not quite certain what the market will do next week, ES rebounded strongly the week following options expiration back in May.
As Kolanovic explained, the reason a broader selloff did not ensue is that none of the triggers for systematic selling were breached. Momentum stayed positive, bonds rallied and almost totally offset the equity selloff, and vol targeting strategies had already reached leverage caps at higher levels of volatility than those reached on that day. Options positioning going into May 17 was benign and long gamma, and as is often the case, moves are reverted when there is positive gamma exposure.
Bonds are once again negatively correlated to spooz, offsetting falling equity prices, and today's vol levels have only increased commensurate with May 17th's levels, however current VVIX:VIX is substantially higher than back in May, and momentum has turned negative. September options open interest is skewed toward puts in the current trading range with large pins at the 2400 and 2350 levels.
The stuffed cabbage appears to be falling apart, and there is no shortage of potential explanations as to why: trumpeachment, tax reform delay, balance sheet reduction, fed tightening, and if there were to be a selloff this Monday–renewed bellicose dialogue between the Kim and the Donald over war games.
P/C ratios continue to be bearish, and don't show signs of being overbought. A post-expiration move below 2425-20 on Monday would take dealers further short gamma as expired hedges are rolled forward boosting volatility. A test of 2400 in the ES then seems likely where a break below, might not be bought. The 'world' is leaning against that level, and recent statements imply the Fed may not be as inclined to be a buyer, as they have been in the past.
The powers that be seem determined not to allow gold to build value above 1300, however the $/yen is on the precipice, and further domestic conflict would pare it's price and support rallies in gold and treasuries. In any case triple bottoms (usd/jpy) and triple tops (gc) never hold.
Jim Sogi writes:
Last weekend they paid a nice premium for taking the risk of holding their goods over the weekend. Always risk, and that's what they pay for.
Ralph Vince writes:
Don't know if we'll see that tomorrow, but volatility is certainly telling us (very strongly) this is not the correction it seems most are looking for yet.
I still think we challenge the all-time highs first, and, very possibly, go into another strong up leg this Autumn on the inevitable tax cut legislation. The big bull–from wherever you begin looking at it from, March 09, Nov 2012, or, as I see it from January 2016, is far from over. And that means higher highs before it is.
I can be long and wrong but not short and wrong on the timing of all of this. But I'm quite certain we're going right back up to those all time highs here, just not so sure about tomorrow.
The bull market in bonds takes a breather this week.
2465
With the murder of my friend George Carroll, New York City just became a lonelier place.
I first met George when I moved to Tribeca in 2008. He was managing a little coffee-pizza place on Reade, and made the only decent latte in the neighborhood in those pre-Starbucks, pre-Pain Quotidien days. He was a good guy and became a friend and confidant. After he left and the owner cashed out her real estate, I would occasionally bump into him on the street. He was one of the genuine people. He grew up poor in Texas, but he was a likely, bright guy and was reinventing himself.
I hadn't seen him in some years, but I thought about him. On Friday, he was stabbed by a couple of thugs hanging out on school steps — right, school steps — while apartment-shopping with his wife in Greenpoint, Brooklyn. The news stories said the attack was random, senseless, unprovoked, and started with one of the kids asking "What you looking at?"
I can see the scene. My friend, running. His wife, screaming. The two kids had been causing trouble in the neighborhood for some time and under another mayor would have been locked up.
It's a bad day when a man can be murdered for nothing at all.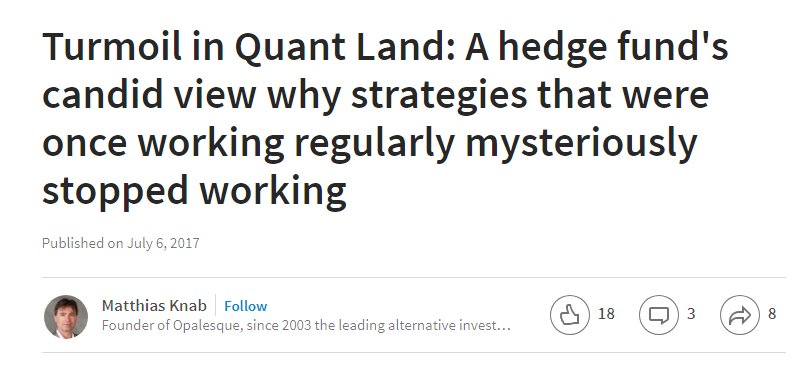 A great read:
"Turmoil in Quant Land: A hedge fund's candid view why strategies that were once working regularly mysteriously stopped working"
J.T Holley writes:

The Law of the ever changing. The rudder is still the objective standard. Just try a little bit harder.
Use the objective but become more subjective while using the objective as a ruler.
Count. Then count again. Count some more. Die counting.
Adam Grimes writes:
A broad question on this topic.
Thinking about volatility, I understand how selling vol can depress implieds. This is obvious and if there's an ever-present offer on volatility (e.g., from banks selling for "yield") this would have an impact on pricing of those derivatives… but am I correct in thinking that there's no mechanism whereby this can actually effect realized volatility? And if realized volatility were higher (it obviously has not been) then the mispricing of those derivatives would be clear and the sellers would be crushed. We also could not have a situation where pricing of implieds comes dramatically apart from realized vol for an extended period of time because there is a day of reckoning on most of those instruments.
I can easily understand how buying and selling might, for instance, erode cycles or seasonality in the underlying and would quickly erase arbs, but I don't see how buying and selling pressure in a derivative can affect realized volatility. (Again… just to belabor the point… impact on implieds is obvious.)
I could imagine being a very deep-pocketed seller of vol and then operating in the underlying to dampen swings there, but it would seem that I would quickly magnify my risks to unacceptable levels without any assurance that I'd be able to accomplish what I was trying to do.
Am I missing something here, or is there a missing piece to this low vol puzzle in general?
Ralph Vince replies:
Adam, YOU'RE not missing ANYTHING. The notion that too many sellers of options dampen implied vol., if it were true, would create a wonderful opportunity to buy options, which, ultimately, reflect outcomes consistent with the historical vol over the period the options have been held. That is to say, the actual outcome of price distributions between the day I buy the options and the day the expire is, datum est, a function of the historical vol over that time window.
Ultimately, like a psychotic mistress you cannot shake, implied and historical can never be too far away for too long.
anonymous writes:
Yes, this piece seems to be catered towards those whom are subscribers or clients of the author. I like to think that longevity in systematic/quantitative strategies relies on creativity and flexibility more than a fundamental understanding of statistics or arithmetic.
As Chair said "don't try to make money the same way twice".
If too many people are only focused on selling vol because that has been the main source of alpha over the last 3 years, then it would seem reasonable to expect those same actors to see heavier drawdowns and volatility being pushed like a hydraulic press into over leveraged players. A more prudent observer would find a way to take advantage or quantity some of these "irregularities".
Zubin Al Genubi writes:
A couple of questions remain unanswered: Why has volatility been so low?
Other questions: why is inflation so low with such low rates?
Won't some of the old strategies start to work again once this low vol regime ends?
Personally I don't even bother to trade the low vol. Better to travel.
Paolo Pezzutti writes:
The concept of ever changing cycles is always valid. Competition on a set of inefficiencies exploited by more and more actors reduces gradually the edge. It has always been like this. The issue is that no edge is given and working forever. Innovation and research can never stop. One has to continue counting, find new regularities , dismiss those who do not work any more. An area of research in this regard and discussed in the paper is how to exploit the growing sector of passive investing and etfs. What are the new regularities that these growing actors are creating for the speculators to exploit and profit from?
anonymous writes:
They didn't take on enough risk, it's THAT simple.
What a pile of yadda yadda, "We don't really know why things didn't work as well as they had in the past, but we've fixed it because we have a lot of smart people working for us."
A failure-justifying amphigory, and fails at that too.
anonymous adds:
Managers have to have a story to tell, especially when they under-perform the benchmark. The negative effects of index funds and ETFs is a pretty common part of the story these days. I am very skeptical because, from the cheap seats, it seems that if you took all the passive money and gave it active managers, they would wind up in aggregate holding the same positions as the passive funds held, only minus bigger fees. Following that logic, one consequence of passive investments would be higher markets because more of the customers' investable funds actually reach the market rather than being siphoned off by intermediaries. Which means that intermediaries will need to find new ways to siphon off funds.
2074
If not today, then tomorrow…don't be shut out.
Gary Phillips writes:
2475.00 appears impenetrable, at least until after opex Friday. If $/yen was to further take it on the chin due to Trump backlash, which looks likely, then gold should break higher and take out the round at 1300.00 while bonds tag along for the ride. Thinking 2440 in es before 2480.00.
Ralph Vince writes:
Maybe so, Gary. BUT…there's no danger until the big indexes hit new all tie highs first, which is inevitable in the next couple of days.
anonymous writes:
This is good, selling off into the open. Prime chance to add for another charge at new all time highs here. We are hitting a cycle low in this Thurs/Fri area, maybe even at it right now, and some intermediate stuff that is deeply oversold.
On this day in 1843, in Honolulu, Herman Melville enlisted as a seaman on board the USS United States. He served for 18 months and was discharged in Boston in October 14, 1844. He was 25 years old. Everything Melville knew about life at sea came from the 5 years he spent on the St. Lawrence, Acushnetat, Lucy Anne, Charles & Henry and the USS US.
The public wanted him to write about those adventures. Melville wanted to preach about the unfairness of a life that saw him begin rich as a child and then get thrown out of financial paradise, never to return again. The books about what he saw and did– Typee, Omoo, Redburn, White Jacket– were all popular; the ones with the philosophical discussions never sold and remain unreadable to this day.
Admitting you are wrong is very difficult. I've noticed that almost no one can do it. I haven't seen or found any real studies of this behavior. It would be interesting to see how often people are wrong about something objective, why they are wrong, how they do or don't admit being wrong, and if they can change their opinion. Once a person make some declaration, there is some heuristic or bias that makes them cling to that even when they're obviously wrong. Often rather than admitting being wrong people will rationalize some external reason why their declaration is not right. People will actually change their memories to avoid being wrong. It's a powerful effect.
Traders need to be able to quickly admit being wrong and get out. It's one of the keys to successful trading. One needs to be able to reassess.
In expeditions and adventure travel, one needs to be able to change one's plans, admit a mistake, turn around, and give up goals. You need to have fall back plans. These are all techniques to alter one's mind, even if they fall a bit short of admitting one is wrong. I think this approach is a the way to work around the heuristic.
Another problem is the social reinforcement problem. Once a person makes a declaration of say, a trading position, it makes it harder to change. That's one of the reasons why Chair says, don't disclose your position or state your bias. Also, there is the social problem of who in the group wants to say the group is wrong. I'll call this the lemming effect. There is the expert effect, where no one in the group wants to contradict the self proclaimed expert. The effect can be more subtle, such as the first to speak in a group takes on a guru like Auro, making it hard to correct mistakes in a group.
Russ Sears writes:
Professor Haave has a law which I will paraphrase as "90% of people spend 90% of their time trying to prove that they are not wrong". I would add that most of this wasted effort is spent trying to blame someone else for things that go wrong, rather than simply admitting a bad decision and moving on. I try to be friends with those that can admit a mistake. I would add that this is paramount in picking a mate or a boss. Otherwise I am bound to be blamed for their problems. Besides wasting money on bad investment decisions. Time is wasted and perhaps the biggest cost to personal happiness can be wasted relationships and heart break.
An insight as I've aged is if I truly want to get close to and attach with my spouse, I must be willing to admit to to my spouse that much the lack of feeling attached is because of my insecurities rather than her problems or lack of compassion. It's a paradox that the compassion is only as deep as one allows themselves to admit being vulnerable to the other.
anonymous writes:
Ego exposed is certain to be defeated. It is the fastest and easiest way to do it. The resultant facts make the ego indefensible. The ego becomes unimportant to the individual. He or she is liberated of it.
It was the most valuable lesson the Senator ever taught me.

288f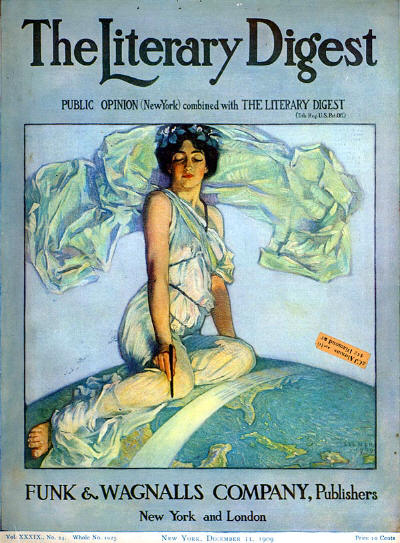 The Literary Digest was once the microphone through which that mythical beast "public opinion" spoke to America
The mass media - newspapers, movies, radio - were careful not to offer political opinions on the sensible theory that favoring one party over another would cost them money. Political opinion was limited to print and, within print, almost entirely to magazines.
In 1927 the Literary Digest had 1 million subscribers; by 1938 it was gone.
It fascinates me how the formerly mass media are well on their way to becoming the voice of minority opinion because of their one-sided politics.
Zubin Al Genubi writes:
With 500 TV channels, and a thousand news sites, information and political views have become Balkanized. Will political parties soon follow and breakdown like the parliamentary systems in Europe.
Stefan Jovanovich replies:
The Parliamentary systems in Europe may have political deadlocks but they are hardly breaking down. Brussels has authority that was Napoleon's dream. There are not 500 channels if by TV you mean mass audiences similar to those held by the 4 networks in the U.S. Britain has 5 channels, France has 3. What I was trying to point out was the obvious. Netflix, Amazon Prime and hulu–none of which offers any political "news" - have become what the movies and radio were in the 1920s and early 1930s. The audience that elite opinion thought it had literally melted away, much as it is doing now. Trump is "unpopular" only if one believes the modern Literary Digest audience represents a clear majority of the American electorate.
I'm not unfamiliar with the VC world, and I'm baffled by the size of the filecoin raise. Can anyone provide insight?
Andy Aiken writes:
In effect, Protocal Labs, the company behind Filecoin, has eschewed VC funding and simultaneously made a gambit that selling the coin will stimulate quick adoption of their app.
1) In contrast to other ICOs, Filecoin deliberately designed the ICO to be SEC-compliant, and thus could allow US investors
2) the timing could not be better, with Bitcoin and platform coins such as IOTA near ATHs. It has been hyped in a well-orchestrated marketing campaign.
3) the project/app has immediate practical value, and similar offerings have already been implemented in such projects as Sia and Storj.
4) the coin is the transaction token, and does not represent a share of the company. Think of a Filecoin as a unit of revenue, not as an indication of valuation. Consider Walmart: annual revenues this yearwill be about $500B, while Walmart market cap is <$250B. The relationship between Walmart revenue and market cap depends on other variables, such as operating margin.
I did not participate. My view is that the project will succeed and be profitable, but that the valuation is rich given the established market presence of Sia and Storj, not to mention cloud storage offerings such as AWS. But with AWS or similar cloud storage, a user is not able to generate income from their own unused storage capacity. There is a financial incentive to use apps like Sia, Storj, and Filecoin.
The future value of the coin will depend on adoption. Sia and Storj are not very easy to use. If Filecoin can make their user client easier to use, then it could well deserve the valuation.

Volume gave nothing yesterday. It's a good sign Monday will continue through today, and the 20 constant mat convexity is only 3 1/2 over linear.
It should be a stronger day in the end than the open might indicate.
Kim Zussman writes: 
So how will we know when the 8 year old "buy the dip" (slightest, shortest, before you blink) trading strategy will stop printing exponential bitcoin?
Ralph Vince writes: 
Everyone is waiting on "the dip", and more than that in numbers are the grumblers who are and have been short or not aboard at all.
It's the 1980s, but on steroids this time. Giant transformations - far bigger than reactionary politics - were in place a year ago and are just beginning to manifest.
Like the man on the loudspeaker at the trotter track says, "Do NOT get shut out."
The hysterical reaction of media commentators and graveled foreign policy pomposities to Trump's "fire and fury" reminds me of the reaction to Reagan's hot-mic joke that "we begin bombing in five minutes".
Although now the left now discusses Reagan in hushed tones as an idyllic "good conservative", it was not so at the time.
Isomorphismes says:
I have never read a pro-Reagan leftist. Even centrist American liberals (eg Robert Reich) conveniently count (as noted by Mr Terrill) America's decline as starting with his presidency.
Andy Aiken adds:
That was then, this is now:
https://www.nytimes.com/interactive/projects/cp/opinion/election-night-2016/the-example-of-ronald-reagan
https://www.commentarymagazine.com/articles/the-liberal-misappropriation-of-a-conservative-president/
https://thinkprogress.org/10-things-conservatives-dont-want-you-to-know-about-ronald-reagan-7a87723a4f68/
http://www.politico.com/magazine/story/2017/06/26/how-the-right-gets-reagan-wrong-215306
2a11
Are these turkeys here to challenge Victor to a tennis game?
My family went to an annual outdoor Shakespeare performance this year, Taming of the Shrew, which is among other things, a humorous treatise on marriage.
It also revealed that his plays, as wonderful as they are to read, are meant to be staged and performed, not studied in isolation.
And it is a good reminder in this virtual age that there is no substitute for living in the real, analog, non-artificially intelligent, non virtual, messy, human, loud, world and for kids to get outside, get muddy, get lost, and come home with a story.
This article is the dumbest thing I ever read: "The Real Dirt on 7 Filthy Food Habits". He forgot waitress fingers on the top of your drinking glasses and ice in coolers. People are dropping to trailer floors like flies in Slab City: two to the hospital with kidney failure, and 12 others begging the gods for mercy. Paramedics in and out daily for free trips to the clinic. Each chart is marked,''unknown cause."
No one believes simply that it's the Community Center water that everyone started drinking in copious amounts with the heat that is literal poison. Correction: a few believe, got better in three days on reverse osmosis water, and the Slab water deliverer stopped me on the road, 'Asshole' for cutting down his business. Everyone worries about the bacteria, which is ridiculous. The people drinking directly out of the Coachella Canal that has flowed a thousand miles down dirt and concrete banks from the Rockies don't get sick.
People get ill from the bacteria killing chemicals in the Community Center and other town water, the 125F in-the-shade heat, and from drinking 5x the normal daily consumption of chemically poisoned water due to a rabid thirst and the body demand to dilute the poisoned water by drinking more water. It becomes a vicious circle, including the trips to the hospital where they're put on antibiotics and sent back to the trailers to suffer.
Please don't lecture me about the germ theory. Almost all disease is a compromised host and the bacteria, virus, protozoa and other pathogens are opportunists like the thieves in Slab City. Look to yourself and do something about it. Studied it, been sick with it no less than 50x in 100 countries around the world, and not really ready to listen to status quo opposition.
Core CPI comes less than expected. Dollar drowns Euro spikes up. Wow! A less than expected inflation in America is good for America or bad for America? A less than expected inflation in America is good for Euro or bad for the Euro? If inflation is less than expected should gold spike lower or higher? It spiked higher.
Today we are in a world where anyone having a logical mind that is sound on what should happen is irrelevant. Today is a world where what is happening you must tag along and ride all illogicalities.
This has been around for a while. With close to zero cost of money in most key economies and in a few sub-zero cost of money, the entire logic of money is gone with the wind. We spoke earlier here on this forum how the Discounted Cash Flow model is only good monkies now, since if you are discounting to present value using a negative interest rate the longer durations become even better valuations implying that those holding a bleeding asset are going to be wealthier.
It's an upside down world.
Should one try to put one's wit to work in an unwitting world? Or should one take a good long holiday and travel around the world like the adventure capitalist?
We have seen Korea crises before. Panic abounds. Then markets bloom, again.
Well, one can never know when this phenomenon will fail and panic might be well founded. But based on logical imagination of how the supposedly irrational dictator also knows not to get pulverized on one hand and based on the history of how such panic has been induced from time to time and then dissipated…
Not sure, where to get the precise dates (week of heightened rhetoric N Korea style) and the price action through that week and next. So excusing myself out yet again from trying to count such things out. Perhaps a spec will have ways to extricate such dates and might run numbers.
This note leaves a hypothesis, the Dictator is either the smartest Put Writer in this world or is being deployed by the smartest Put Writers in the world to indulge in collection of wages of selling fear and panic, from time to time.
Peter Ringel replies:
I guess some Wyckoff-style manipulation goes on with North-Korea related news. Once the news is on Bloomberg it's old news. There is intelligence about NK every day - there are talks with NK every day ( someone, somewhere ) - there are new developments every day | yet only sometimes the news reach Bloomberg & co.
One explanation could be, that geopolitical risks are not well understood and managers go into cash once NK news hit Bloomberg.
This should make NK news a great tool if someone wants to shake out equity bulls.
(Sorry, I offer lots of opinion, but few facts)
285d
I've been trying to figure out what a President is *supposed* to say when a foreign power threatens:
"WSJ: Trump's 'Fire and Fury' Comments: Statement by William J. Perry"
Andy Aiken comments:
"We do not make empty threats, because empty threats weaken our credibility, and weaken the strength of threats that we do intend to carry out. As Theodore Roosevelt said, "speak softly but carry a big stick."
So is Perry speaking of Trump when he writes this, or Obama, GWB, and Clinton? The Nork nuke deal hatched by WJC, Jimmy Carter, and Madeleine Albright was the framework for the Iran nuclear deal. Both were deeply flawed miscalculations, modern versions of "peace in our time". What came of Obama's "red line" in Syria? His pronouncement was counterproductive blabber. Perry himself was probably behind that empty threat.
Rocky Humbert writes:
Well he was certainly not speaking of Reagan — who directly and openly challenged the existing Soviet military doctrines (pre-gorbachev):
From "Reagan and The Cold War":
What struck Reagan about Communism was its weakness. Communists ruled by fear and intimidation. He believed that policies of peaceful coexistence or of passively containing the Soviet Union would be disastrous. The Communists would over time use the Western fear of war, especially nuclear war, to undermine the confidence of free peoples. They practiced "salami slice" tactics of intimidation and bluff to gain marginal advantages that would eventually accumulate to a victory in the Cold War or allow the Communists to win a final showdown. Reagan sought to turn the tables on Moscow and its allies by advocating an all-out fight against the growing encroachment of Communism in this nation and throughout the world.

By all-out fight, Reagan did not mean military action, although if that was required of the United States in particular circumstances—e.g., Korea, Vietnam—the United States should have fought to win. The key front in the Cold War, in Reagan's assessment, was actually the Soviet economy. Marxism was a materialist philosophy, and its chief claim to practical allegiance around the world was its supposed ability to produce economic plenty (and thereby, social justice). In fact, Reagan believed that democracy and capitalism had decisive, natural advantages over totalitarian systems and centrally-planned economies. Reagan sought to confront the Soviet Union simultaneously with various forms of economic pressure: nearly-open ended American military spending; threats to the security of the Soviet empire (especially in Eastern Europe and Afghanistan) through direct and indirect American support to resistance movements; losses of foreign currency that the Soviets had expected from sales of oil and natural gas; and a cutoff of Western aid and technology.

Reagan argued that the Cold War would end only when there was a fundamental change in the Soviet system, and not just in Soviet policies. The strategy of economic warfare was designed to force such a change, by bringing to the fore a new generation of Soviet leaders who would finally recognize the bankruptcy of communist ideology and move toward a true political rapprochement with the West. The United States, in turn, would promote democracy throughout the world as a magnet and an example to all the peoples oppressed by dictatorships of whatever stripe.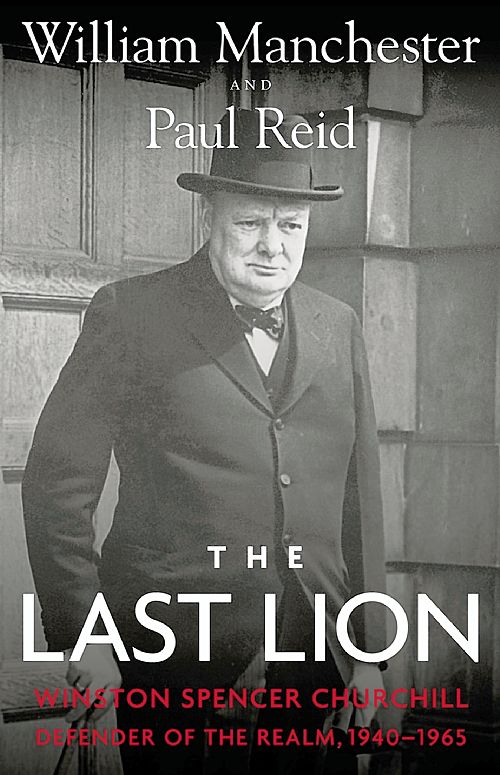 In a visit to The War Rooms and a reading of every one of the 1000 pages in Manchester's The Last Lion, I was not impressed by the heroism of the French, and with deference to Jovanovich, the chances of the French not turning their navy over to the Reich after the armistice would seem to have been close to the proverbial parts in a salvage dump spontaneously assembling themselves into a jet. It led me to think of all the times all my opponents in squash defeated in earlier rounds would stay around to the finals hoping I would lose. This led me to think of whether when one market has a terrible fall, whether it predicts with inordinate frequency that a related market will suffer a similar fate. The latter must be tested.
Stefan Jovanovich writes:
About Dunkirk there is no question that the French stood and fought–bravely and well.
The Vichy French did not turn their Navy over to the Germans; they refused to turn it over to the British. Not quite the same thing. The result was Operation Catapult.
Churchill is not to be trusted about almost everything he wrote and said regarding the strategies of the war; in almost all cases he was a blowhard and a buffoon. But, he had luck. He had one subordinate commander brilliant enough to ignore his orders and preserve the RAF (in spite of Churchill's sending two months' of fighter production to Singapore so they could be captured by the Japanese weeks after being off-loaded in their crates on the docks). Hugh Dowding and the pilots won the Battle of Britain; and then the Germans lost the war by choosing to invade Russia instead of completing their conquest of North Africa and the Middle East and Iraq and Persia's oil reserves.
Andrew Goodwin writes:
Greenspan cares about the bond bubble. If his commentary has influence perhaps he will move to remarks about other markets that don't share the same ecosystem. That 1000 page Manchester book was excellent and the brain makes the link finally in the naming.
anonymous writes:
Sad but true: before WW I both Churchill and Roosevelt thought that the greatest threat to Anglo-American Empire would come from the Russians in Europe and the Japanese Navy in the northern Pacific. The Germans were not going to be any problem at all, no matter what the stupid French kept saying.
Jay Thompson writes:
Accepting the above as true then major kudos to Churchill and Teddy as they possessed more foresight than the vast majority of foreign policy experts–to say nothing of US Presidents–in the past 100 years. Russia was/is a threat to the civilized west if for no other reason than it has been such a tempest - incredibly unstable and nearly ungovernable The near totality of Russian leadership was Germanic (like most of Europe that mattered) yet the people are Slavs. This exacerbated the already tense relationship between the peasants and the aristocracy or, if you wane Marxist, the bourgeois and the proletariat. The Japanese had a long lead time in their accumulation of navy power and the associated increase in their sphere of influence.
Patton, and Churchill, were right. We should have continued on and/or let the Third Reich destroy the Soviets. If for no other reason it would have taken away the "Cold War" as an excuse to waste trillions of dollars and the lives lost in the hot wars of Korea and Vietnam.
Victor Niederhoffer writes:
Anyone who believes that the Vichy prezs, petain and lebrun would not have turned over their entire navy to the Germans as smoothly and easily as they killed all the jews in Southern France, and who also believes that without Churchills courage and refusal to surrender that England would not have signed an armistice with Germany in 1939 or 1940 is very biased against the man who saved the world from German rule. With French armaments their would have been no hope left for the British and Churchill would have been booted out of office by the many collaborationists he brought into his cabinet.
321f
Back when I was an honest hustler with more brains than money in the sport that was replacing bowling as America's greatest pastime, I could not resist testing my best game by betting on it. Honest as a Michigan farm implement, with an indomitable backhand, it was the act and then the action of making the bet a win that counted. I refused to take any good person's money. If he was an evil cheater, I doubled the bet.
In the same year that I was the best shooter in the ugly sister sport of racquetball, 1973, Bobby Riggs smashed onto magazine covers and into world news by defeating Margaret Court in the Mother's Day Massacre. A few months later, slandered the 'fattest sexist pig in history', he stepped up to legendary charming Billie Jean King in the Battle of the Sexes.
You only need to know the hustler's mentality to know the outcome. You don't need to read about the mob riding Bobby for a debt, secret locker room conversations overheard by a janitor, or diagnose his supposed ailing 55 yea- old body. Just watch the video of the match and how he jumps blithely over the net after match point to congratulate the winner King.
I'm sure that he threw the match because these would have been my thoughts, and were them, when I battled the same year nearly every female racquetball champion informally or in exhibitions playing opposite handed.
Bobby said to himself, 'She doesn't stand a chance of beating me, the odds are long against King at 8:5, I'll bet a hundred thousand on myself, and tell my friends to do the same, throw the match, and still be able to get a date! Then with the first match publicity I'll make a million on the rematch.' So, assuredly 30,000 people in the Houston Astrodome and a global audience of a further 50 million watched him throw the match.
Riggs was the #1 world player for three years, won Wimbledon, and the U.S. Open. I also threw a few matches rather than take a good woman's money, and then had them treat me to a date after the match.
Andrew Hollan writes:
During my 8+ years of investigating all aspects of Paul Haber's life I interviewed a high powered Chicago lawyer that saw Haber give 15+ points and the serve to a Mob family's son who was gifted with a power serve and a good kill shot repertoire. The Chicago mobster got hot and beat Haber in a 21 point game.
Haber did not have money to cover the $ bet and they were going to beat him to a pulp or kill him. The lawyer paid Haber's debt to save his life. The attorney said the Chicago mob had a group that just played 4-wall handball within their own group but Haber being Haber got himself in their group that day by placing bets with them and giving points and the serve to start the match.
I met Bobby Riggs at the Houston Racquet Club. My group was young wooden racquets Racquetball players. He stood out to a 16 year old Andy Hollan. I played the Juice's driver Al Cowlings at the HRC too. It was jaw dropping in later years to see the Bronco ride with them on a split screen with the Rocket championship game vs. Knicks on the other 1/2 of the screen.
Bo Keely writes:
The way Haber sometimes worked that hustle was to throw the game and collect a percentage of the debt paid by the party to the mob. No mob family son was going to beat Haber with 15 points if they played all year, but Haber had to let the mob save face, while making his fee.
The price of a lumen-hour in British pounds adjusted for monetary inflation
I did not use a single piece of paper money throughout the Baltic Scandinavian countries. Everything is cashless and wireless. Even in euroland I had trouble getting rid of my Euros. The cards have no foreign transaction fees and an attractive conversion rates.
This looks interesting, though for me personally, I don't think I could muster the data necessary to test it:
"How Bond Markets Can Predict Moves in Stocks":
Liquid, high-yield bonds foretell equity moves: Berkeley study Professor says shares react more slowly to complex financials
The "smart" money may deserve its reputation after all.
High-yield bonds moving with the ebbs and flows of U.S. earnings announcements tend to predict stock returns for a slew of issuers — particularly firms with a modest level of institutional equity ownership. So stock investors seeking an informational edge should keep their eyes on junk-bond prices on the heels of earnings reports.
That's the conclusion of a paper by Omri Even-Tov of the University of California at Berkeley, who took a look at the bond returns that followed a whopping 19,518 quarterly earnings announcements of 770 firms from 2005 to 2014.
"The bond price reaction provides incremental explanatory power for post-announcement stock returns over and above the information contained in the earnings surprise (the post-earnings announcement drift), the level of reported accruals (the accruals anomaly), and the immediate stock price reaction to the earnings announcement," writes Even-Tov, an assistant professor at the Haas School of Business.
Russ Sears writes:
High yield bonds returns are not normal. This is because there are periods of very little volatility and then periods of high outliers. There were 2 days with in the financial crisis with more than 10% losses in the ETF JNK. That is about -12 standard deviations away from the mean (the std dev is 0.88% mean of 0.010% per day) And one day in the recovery or 15.6% returnsNeither are returns "random" as there are average spreads, over corporate bonds are predictive.
What does this have to do with the article. Well this suggest that junk bonds by definition are companies struggling to find financing. Hence in each crisis they are not diversified but will tend to behave like the struggling sector. Each recession causes and recovery are different. Last recession the struggling sector got bailed out.
But care and very long term studies with many recessions are needed to reach definitive conclusions. But yes, high spreads with widening spreads probably mean hard times and low spreads and lowering spreads are probably signs of a bull market.
I would add the real question is are junk bond "spreads" a leading indicator of recession (better than stock indexes) concurrent or lagging indicator. The financial crisis seems to imply it's a leading indicator… however, bond guys generally are insiders of financial institutions. Bonds are not as liquid as stocks and hence unless one is using an ETF (not developed till 2007), one is comparing a theoretical class backwards put together returns or a sub sector of the class from a managed fund. In short because of the cyclic/non-random nature and because of the very fat tail/non-normal distribution, one must be highly versed in statistic or perhaps economics to use junk bonds in any way to allocate assets.
anonymous writes:
I haven't read this paper, but my guess is it captures a psychological/structural phenomena which may not be systematically useful:
Making a gross generalization, I believe that most bond investors are pessimists and most stock investors are optimists. The most a bond investor ever earns is his coupon plus par, whilst there is no limit to what a stock investor can earn. Because of this tail asymmetry (to which Russ sort-of alludes), it is plausible that bond investors may be faster to pull the rip cord on a problem investment. But that doesn't mean that the bond guys are right. It just means their expected value shifts in a different way. And once a bond price has fallen away from par and into the range of distress, it trades like a stock, not a bond. So this is a dynamic process too.
SpecList has had many posts about companies whose bonds are priced for default/impairment yet the stock prices still reflect positive equity /going-concern value… certain mining stocks (that subsequently filed for bankrupty) and Valeant are just two recent examples. But which came first, the chicken or the egg???
25b5
Scientists have a lot of pressure to publish and often a null result won't publish. Some speculate that hypothesis creep may affect reproducibility. It's like curve fitting in finance.
We just visited Copenhagen, Denmark. It's a beautiful city thronging with tourists. Very few Chinese tourists…they were all in Russia. Construction on old and new everywhere. Just below Stockholm on the beautiful woman index. Canals, open squares, spires. All the young people ride bikes and drove Uber out of business. Everyone speaks perfect English. Food and lodging is expensive. Cashless everywhere.
New Nordic cuisine was the rage in all the trendy restaurants.
Denmark used to be feudal society. My theory is there are trickle down effects from ancient history. People stopped at traffic Lights: bikes, pedestrians and cars. Every follows rules, no litter. There is an undercurrent of compliance and social conformity. Those in power positions act high and mighty and expect compliance. Anecdotally a waitress was afraid to bring food problems to a chef. An Airbnb host complained "I am not your servant!"
There was no attitude of self entitlement or the attitude so prevalent in the US that the rules do not apply to me. A similar effect operates in Japan where the nail that sticks up gets pounded down.
Nuclear construction plant abandoned. About 5,000 highly skilled jobs were suddenly lost today.
South Carolina decided to walk away from their nuclear construction project. Called V. C. Summer, the project was a two-reactor commercial nuclear power plant. SCANA spent/committed about $10 billion, which is down the drain.
The decision was a direct result of the Westinghouse bankruptcy. As a result of Westinghouse's financial woes, utilities were exposed to unacceptable levels of financial risk.
Utilities looked to Washington for help. They needed a tax credit extension. All they got was rhetoric. Nice talk from Congress. Happy talk from the Administration.
In the power industry, SCG's decision to quit the V. C. Summer project is a big deal.
The Polish Zloty is .28 USD but at a recent big piroshkis lunch for six the entire tab was about $40 US. Real cheap. No political unrest in Gdansk. Streets were not as clean as Sweden or Finland.
Dunkirk the movie is a video game with no characters to speak of and no context to illumine the heroism of the English in defending their Island, the sordid cravenness of the French, and the amazing woeful strategic mistake of the Germans in halting their war effort in an attempt to accept their hoped for surrender from England. Particularly wasteful aside from the 1 1/2 hours of dog fighting with the masked pilot was the remaining 20 minutes showing some tars stuck in an abandoned ship wrestling with the French question. Almost as wasteful was the showing of an abandoned tar shipwrecked by a Uboat taken on board by a yachtsman who promptly kills a rescued because of shell shock. The agrarian nature of the only spoken dialogue downplaying the heroism of the individual and showing moral neutrality between the French, Germans, and British, with no mention at all of Churchill's energizing words to fight the Germans except for a listless Newpaper reading is in keeping with the agrarian nature of the film, and the need to gain good reviews by showing a lack of heroism.
Stefan Jovanovich writes:

Whatever the French Army was at Dunkirk, they were neither sordid nor craven. Half of them defended the perimeter to allow the escape of the BEF and 100K other French soldiers (those who became the Free French Army that suffered higher casualties after D-Day than any other Allied Army except the Poles). German Panzers halted not because of any strategic mistake but because of internal quarreling between Hitler and the General Staff over whether or not von Rundstedt would have central command authority. When the unit commanders kept ignoring their own Chief of Staff, Hitler called a halt to all operations and demanded that the Army mend its ways. But for the miracle of the English Channel becoming a lake and the Germans discovering that ruined cities built of concrete and steel become perfect tank traps, the delay would have made little difference.
36b5
From The Asylum:
Kaufman, a floor broker, talking: "I still remember the guy who had the record for the fastest knockout. He was a 300 pound former NFL linebacker. "Tiny took one look at him and just took him out. I personally got tackled by a floor broker once for nothing other than not checking on his trades fast enough"
Kaufmann's boss was Smith the senior, VP of operations. When a probe of the Manhattan DA ousted him over a bribe of just 75,000 his replacement came in. "I came into my the office that morning and my cubicle along with my boss's desk and and just about everything else was covered in police tape." Kaufmann remarked: "At the exchange you never really knew who was going to get nabbed for something on a given day… if a major trader let you stand near to him, that was a big deal because you'd be hearing all the information he was getting." If you were allowed to dual trade you could give the customer the bad trades and keep the good ones for yourself. Or jump ahead of the customer with your own trades before fulfilling the customers orders.
Fisher was hailed by the other traders as a genius. He has an MBA from Wharton. In his spare time he had written a book "The Logical Trader: applying a method to the madness" "We would start each day by looking at the pinup girls in the local newspaper. We would have playboy mailed to the office. The author remarks "the booths also had drugs and alcohol in them."
Competition: maybe healthcare just needs more of it:
"Merck, Samsung Accelerate a Biosimilar Price War":
Back in November, when Pfizer Inc. launched its biosimilar — a generic version of a drug made with living cells — of Johnson & Johnson's blockbuster inflammation drug Remicade, it priced the copy at just a 15 percent discount to the original's list price. That disappointed anyone hoping biosimilars would bring a golden age of cheaper drugs. But it was also relatively friendly, as far as legally risky launches of copycat versions of flagship products go. It left J&J not having to fear losing too much in the way of sales, while giving Pfizer a healthy margin on its own sales.

But then Merck & Co. and Samsung Bioepis had to ruin the party on Monday, by launching a competing biosimilar — developed by the Samsung biotech unit and marketed by Merck in the U.S. — at a 35 percent discount to Remicade's list price.

This has effects beyond Remicade and its imitators. The biosimilar market is developing just as Allergan PLC CEO Brent Saunders predicted: As more versions of drugs hit the market, prices will rapidly drop, eating away at the profits of everybody involved.

[ … ]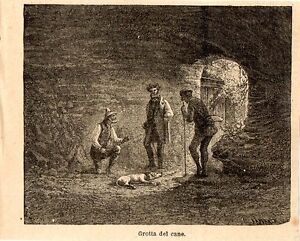 There are at least three results of going from the stooped to erect position in our family tree that evolutionists miss when looking at our present species.
1. The position removes the nose from the ground which, over generations, shortens the snout.
2. The eyes from upright have a much longer range of view.
3. The gases inhaled are lighter and less noxious.
The advantage of a shortened snout is more brain area for high development of mental faculties. The eyes become more far sighted. The lighter gases inhaled include more oxygen.
These items become apparent if one spends time on the ground sleeping, wrestling, gardening, or resting between hikes.
On the western side of Naples is a small cave that has been visited by tourist for centuries. It is called the Grotta del Cane (literally Dog Cave) for the following reason. Naples is surrounded by volcanic areas, and in the northwest are the Phlegrean Fields, an area of an old, extinguished volcanoes – and the site of the Dog Cave. It got its name because from deep down in earth, carbon dioxide from the ash enters the cave. Since it is heavier than air, the gas lies in an area one meter above the ground. In past centuries, when people entered the cave with a dog, it suffocated, while nothing happened to its owner whose head was well above the carbon dioxide. Rascals sometimes took their friends into the cave and held them down until they passed out. The unconscious animal could be lifted overhead into the overlying layer of fresh air, and sometimes revived. Today measures are taken to warn dog owners, children, and dwarfs of this danger, and of how to revive them in fresh air.
I believe this is also why I have always slept on the floor and ground throughout life in order to fall asleep at the drop of a hat, and not waste any time in beginning the next day.
The Asylum by Leah McGrath Goodman tells the sordid story of the history of the NY Merc from the time it traded potatoes in the early 20th century to its purchase by the Chicago Merc in 2008 as oil barrels went up from $50 to $150 a barrel and back to $25 in just a few months. The NY Merc was called an asylum and its members inmates because it resembled an unruly insane asylum where drugs, fights, vulgarity, drunkenness, sex, bribery, gambling, police raids, infighting, revolving doors with bureaucrats, corruption, and most of all illegal cheating of the public was rampant.
As such it provides a good baedecker of what the markets have been like while pit trading was rampant prior to the electronic screen trading of the current era. Some anecdotes give the flavor. A Hasidic trader was told to take off his yarmulke as it would give too honest an impression of the floor. One trader after another knocked the other out if they dared to stand in the way of a short term profit at the expense of the public on the floor.
The book provides interesting coverage of the chairmen of the exchange. Each one like an Atlantic City Mayor was kicked out and fined by the Feds for illegal activity of one kind or another. A particular favorite who the author seems to admire is Zoltan Louis Guttman, a Hasidic trader, who chaired the exchange for 6 years but was convicted of fake option trading and banned from executive and trading activities. Compared to the other chairmen she writes about Guttman was a saint as his activities were not at the expense of the public or the members but merely for self preservation.
The author is particularly sensitive to sex on the floor. She quotes with umbrage: "Whether you were the chairman of the exchange or the lowest of the low, blow jobs were the one thing everybody could agree on." She follows the traders to a sex bar adjacent to the exchange and is appalled at the sex acts she sees there. When in Washington, she is appalled at the lack of understanding of the politicians to the nitty gritty of the exchange and can tell from a distance that the politicians are more interested in the tight miniskirts of their assistants than the testimony of the exchange officials. Like Miss Clavel in Madeline she decries the women on the floor who wore high heels and tube tops and quotes approvingly a trader: "they took jobs on the floor to catch a rich husband. They'd marry a trader, they'd break up a year later, and she'd walk off the baby and half his net worth."
There are interesting stories about some of the traders habits. One likes to play practical jokes on his assistants. Another is known as a great scholar because he schools his traders in technical analysis before they go on the floor. Another is very handsome and rich and smart and a martial arts expert who dines at Raos.
The book reaches a climax as the traders fight like mad dogs over their sale to private equity firms and the Chicago Merc. They see the end of their ability to cheat the public in the usual way when screen trading is imminent. They sue each other and fight with each other even after death as they decry the rise in the value of their seats from 50,000 in the 1970's to $15 million when they finally sell to the Chicago Merc and the price of their stock reaches 150. None of them seem to realize how lucky they were as the sale took place right before the crash of 2008 and the descent of oil from $150 to $25.
The energy market is important in many way for the commerce of the world. While there are competitive exchanges in Europe and Dubai the Ny Merc continues to be the premier market in terms of volume of trade. The exchange charges a fee for each trade by non-members, and this is the source of the valuation of seats on the exchange. Many interlocking webs with the regulators, politicians, and competitors maintain the oligoplistic nature of the market. I found the book fascinating, couldn't put it down, and would recommend it to all as both a warning and a education in what it was like, what they were up against in their own trading through the pits, and what the trajectory is likely to be in the future.
2cb9
The average monthly income is $600 US in St. Petersburg. The average apartment rents for $400 US so they share a 2br.
Food is relatively inexpensive and fresh. Caviar is $40 an ounce.
A cop stopped our limo driver. A long negotiation ensued resulting in a $100 payoff to avoid a one year license suspension. This is apparently common. Doctors also require payoffs for "free" healthcare.
Submarines and warships lined the river ahead of Putins visit to his summer house. The summer house was an imperial palace.
It hailed grape sized hail. The weather was sunny and 60s with occasional rain and thunderstorms.
The port is huge. It makes Oakland look small. It must serve the entire Russian economy.
In a jam-packed life, with 24/7 markets and all other things to do, how do the voracious readers of this site, including the Chair, do so much reading?
Do you read word by word, line by line, or there are other reading techniques you use.
Overwhelmed eager minds to get back into good old days of lot of reading will benefit if you share your reading methods.
Larry Williams writes:
I read 2-3 books a week. I used to speed read but now I skim a book to get the gist and if it looks good I plunge in. I read very few market books. Mostly history. I look to learn or be royally entertained—a few books do both. 2 I recently enjoyed were:
Today We Die a Little!: The Inimitable Emil Zátopek, the Greatest Olympic Runner of All Time
The Plains of the Great West and Their Inhabitants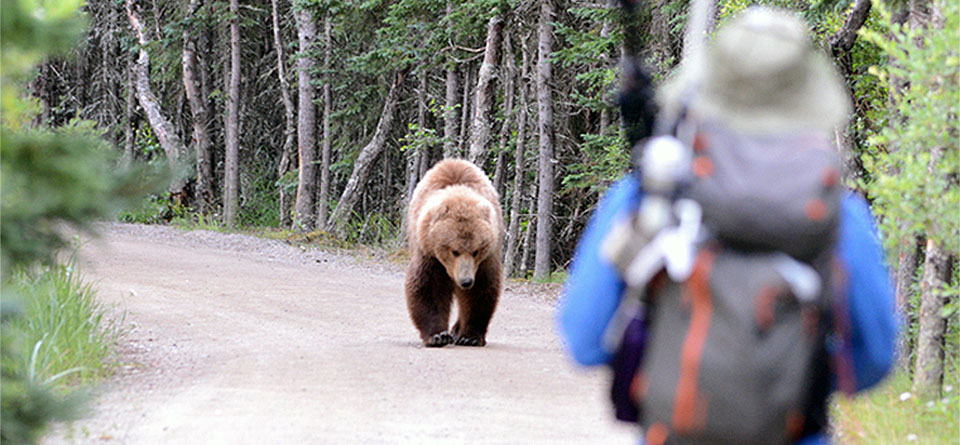 1. There are lots of signs in Grand Teton and Yellowstone National Park that read "Be Bear Aware."
Lesson for Investors: Even when things look great, bear markets come with the territory.
2. Every local has bear stories to share.
Lesson for investors: If you invest long enough, you will see more than one bear.
3. Hikers are reminded to carry bear spray – which is proven to be "90% effective"- but 100% effective in producing sales.
Lesson for Investors: Hold some cash, buy some insurance, and realize there is always someone selling protection from bears, but nothing is 100% effective. Per my river guide, statistically you are more likely to be killed by avalanche and Moose than bear. l still bought the bear spray and I am glad I did. It was a small price to pay.
4. Bears prefer higher elevations and are lazy. As a result, they prefer to run downhill.
Lesson for Investors: High valuations and high multiples make bear markets more likely.
5. Bear attacks are most common in the months of July, August, and September.
Lesson for Investors: During these months, bears come out of the winter hibernation looking for food and the number of outdoor recreationalist increases making encounters more likely. These months seem to line up reasonably well with stock market seasonality.
6. Bears are largely solitary animals. Lesson for Investors: Listen to the independent, solitary bear.
7. Hiking in groups and making noise reduce the chances of being attacked.
Lesson for Investors: When there are many people making noise about bears, there is a lower likelihood of being attacked. Worry when it is too quiet.
8. Older bears tend to be heavily scared.
Lesson for Investors: It is hard living as bear, but those that survive are some of the most dominant creatures of the forest.
9. Bears are curious and have a keen sense of smell.
Lesson for Investors: Bears and short sellers are naturally curious and are easily attracted by unprotected food.
10. Bears are fast and charges and attacks happen quickly.
Lesson for Investors: Mentally rehearse what you are going to do before you go hiking or invest because chances are you will not have much time to react when bears attack.
11. If attacked. DON'T RUN! Bears instinctively chase running prey and run 35 miles per hour.
Lesson for Investors: Stay invested despite your fear. It's not easy. I admit to being intimidated by the grizzly I saw 20 yards away given his size, despite being in my rented Toyota Prius. I had the bear spray ready, having seen Youtube videos of them climbing on cars.
12. If your bear spray fails. Get face down on the ground, protect your neck, and wait as most bear attacks are short.
Lesson for Investors: You are statistically better off submitting than fighting, though in rare circumstances you may have to fight. The key is to protect your most vital parts like you neck, ideally with your backpack, and wait before moving to insure the bear has left the area. For investors, this means you may need to sell down a few positions to protect your best positions and don't rush into a bear raid and wait until the bear has left the area.
13. Finally, most people do the wrong things when they encounter a bear.
Lesson for Investors: When I saw the grizzly bear, others were stopping, getting out of their cars and approaching for better pictures, which is exactly what the ranger information said not to do. Instead, Be a Bear Aware Investor. What I learned about Bulls and Bears while vacationing in Jackson Hole, WY: Lessons for stock market investors.
And now some insights about bulls from the Jackson, WY Rodeo.
1. Bulls can be tough to ride for 8 seconds, even for experienced cowboys.
Lesson for Investors: Bulls markets will try and buck you off. Hold on tightly.
2. Bulls are larger than bears.
Lesson for Investors: Bulls markets will typically last longer than bear markets.
3. Bulls and cows can be tough to corral once a stampede starts.
Lesson for Investors: It can be dangerous once a stampede starts. The running of the bulls causes more harm than bears (see part 1, #11).
4. Young bulls come out of the chute fast making them hard to lasso.
Lesson for Investors: Be ready to throw your rope and hold on as new bull markets start fast.
5. Bulls and cows are pack animals.
Lesson for Investors: Sometimes you may feel late arriving to the party, but that is how the herd rolls. Look for the crowd – what products and services are they buying.
6. Wyoming was the first state to grant women the right to vote and politically participate.
Lesson for Investors: Women live longer, so they should be active investors too.
7. There was a sheep chase for the kids.
Lesson for Investors: Consider 529 plans so your children or grandchildren can chase the sheepskin.
8. There were lots of twists and turns in the barrel races.
Lesson for Investors: There were lots of twists and turns in the barrel races, but the youngest rider was about 8 years old. There are long term advantages to starting early because the older riders were really moving fast.
9. The clowns play an important role.
Lesson for Investors: You may find your financial advisor is a stupid clown at times, but he is trained and there to protect you.
10. Faith, country, risk and return. It's the American Way.
Lesson for Investors: The rodeo started with prayer, the national anthem, and an announcement that rodeo is a dangerous sport, but that the cowboys are excited for the opportunity to go win some prize money. Sounds about right for the stock market.
2f3c
There's a very good story by Jack Schaefer about a hunting lodge with Peyton, an excellent naturalist, who is as sporting as Scott when it comes to culling a sick or weak deer, finally a rancher calls him a predator like the wolf and tells Peyton that he's been searching for a word that appropriate for the predatory hunter. The word is "humility". It's good to have it in the market especially when shorting the stocks.
Jordan Low writes:
The NYT wrote an article about short sellers, but is unable to find one willing to go on the record, except a retired short seller from 2008.
Indian equities have been smoothly chugging along. Flagship indices at PE of 18 and some pink papers writing its already the most expensive market in the world. Another headline that caught my eye today was that Market Cap of Indian stocks has reached 2 Trillion USD, whiskers lower than that of Germany & Canada.
No, I am not describing the current moment as a bubble, AT ALL. Yes this market seems valued and while it is flirting very very close to the first 5 digit round number, the magical 10000, there is a much deeper bubble building up and the current market is nowhere close even its onset.
Before I lay my two line thesis, at the end of this note, let me share an image that was circulating much through market-mens' whatsapp here today.
In the local market-colloquilism, the market operators are typically alleged to make the public wear stock at the tops. So when a wearable cloth image was going around on Whatsapps today, one could not miss recalling old posts on the list regarding the struggle ahead of a big round and its eventual release. Well thats a digression into the short term.
The real big bubble factors could be:
a) The world needs its next, bubble. This is a key surmise for one to guesstimate where the next bubble will rise. [More on this on a separate thread, why the world needs the next bubble]
b) Sobriquet of fastest growing economy already bestowed.
c) Political risk computes on India are at all time low with a uber-dynamic CEOesque Prime Minister. Valuations are a function of confidence and quality of management in any security. India was ranked as having the highest confidence in its Government amongst all countries recently, with 76% of the sample stating so, highest of all countries.
d) Cutting the long list of so many other potential factors that may appear to be mere bones, when I put this piece of meat on the table: The Government may very likely drop the Income Tax Rates from the current 32% to almost 12% or 10% before the General Elections in first half of 2019. It might do so by way of a policy to bring the Income Tax rate down in 5 years from 32% to 12%. Many reasons for the Government to do this:
i) Very low rate of compliance right now. The Laffer Curve may be put to play or expected to put to play. ii) Black Money, or unaccounted wealth of Indians, stashed in the banks around the Alps has been a key element of all political rhetoric. Destroy the device that motivates c reating black money, a.k.a. high Income Tax Rates so there will be huge jump in disclosure of incomes. There may be a huge flight of capital inwards into India too.
e) For now, the thing that may be important is, whether or not this much of a tax regime tectonic shift comes or not by 2019, these expectations will be taken very very seriously in the next eighteen months.
So while through the school of mumbo & jumbo, with this indicator or that indicator or this study or that study will keep pointing to a 5% dip for traders to keep playing, the huge huge short gamma, short delta risk on India will be out in the open pretty soon.
In the long run, before we all are dead, the expectable income is truly only gains in taxes and reduction in the cost of capital.
Alston Mabry writes:
Thanks for the analysis, Sushil. I notice too that most estimates of currency valuations show the rupee as one of the most, or the most undervalued.
Peter Ringel writes:
This sound like wonderful news for India!
I am quite a Modi fan boy myself. I am happy to read, that his administration has not lost it's drive yet.
I think there was a lot of FDI into India because of Modi – like a Trump-like catalyst and these tax reforms sound very healthy to me.
I am very surprised that Modi is able to do this.
After decades of socialism, related red-tape/corruption and state-sanctioned monopolies I had pretty much given up on India.
I was wrong and now I think the potential in India is huge.
Thank you for the update, Sushil.
Charles Pennington writes:
As of January 2015, the Big Mac Index had the rupee 60% undervalued. The only two currencies that were more undervalued were the Russian and Ukrainian currencies, 72% and 75% undervalued, respectively.
By a long shot, the Swiss franc was the most over-valued based on the index, 57% over-valued. Second place — Norwegian krone at 31%.
Only 5 of the 57 currencies listed were over-valued against the dollar.
I was a little surprised to see Hong Kong at 49% under-valued. Supposedly a Big Mac costs $2.43 in Hong Kong and $4.79 in the U.S. The U.S. number seems high — does that include fries?
It looks to me as though the high is about in here. Maybe a drop of 5-10% over a period of at least a few weeks. All of this in the context of a very powerful bull market that will carry for at least the next 4 or 5 years (with fits and starts, decades) driven by lower rates, lower unemployment and low inflation in a world fast transforming on the energy and transportation arenas.
Anatoly Veltman writes:

I only glance at the charts, and I see no difference between the 2007 topping action and the current chart juncture. So to me it looks more like agreeing with Ralph about no charting reason to hold Long here, but also not anticipating reasons to look for Long any time soon. What was that about "lower rates"??
Paolo Pezzutti writes:
Charts are useless. Your perception can be biased by what could look like specific formation. I think we should discuss the possibility of a top based on a more scientific and measurable approach. It's been years since we've heard about analogs with past topping formations and distribution patterns. Sooner or later stocks will move to the downside anyway.
anonymous writes:
If we are in an analogous market to 2007:
Have we had any "warning shots" similar to Feb. 27, 2007 in which the underlying weakness of credit markets began to be evident? Is there reason to suspect that commodities are at bubble levels, or that a commodity bubble may form as in 1H2008, in divergence from the trajectory of earnings growth and equity prices? Are quant funds blowing up, indicating a sudden change in historical relationships between markets?
Ralph Vince writes:
Giant bull market in bonds for the past 35 years.
I KNOW I'm not smart enough to call the top in that one. There's no great insight on my part, I'm just sticking with the bass line here, and that brings us to a 1 big-handle on the thirty constant mat.
Larry Williams writes:

The bearish Cassandra's on bonds miss the point. The Fed can't raise rates much here in a struggling economy. 2% GDP growth looks like about it based on velocity of money and credit. The Fed has to stop using Phillips Curve model.
What a contrast with the current Wimbledon champion. Becker's rough and tumble play has led to many skinned knees. An anti-role model to ponder:
"How tennis legend Boris Becker blew $167 million"
"Mr Briggs also said Becker was 'not a sophisticated individual when it comes to finances,' and that bankruptcy was likely to have an adverse effect on Becker's image."
"George Soros lost nearly $1 billion in weeks following Trump's win"
I don't know how reliable the sources are, but I wonder who the other side has been on the not quiet flash crashes but quick down and recoveries on many negative Trump news…
On the topic of comparisons, there are many being made between 2017 and 1999, because of the run-up in tech stocks.
In early 2000, I looked at the top stocks in the Nazz 100 and found that they were selling for 83x earnings and 14.7x revs.
Here is a quick take on the top stocks in the QQQ now, using ati instead of earnings.
Developing nation no longer refers to a country where the average income is lower than in industrial nations. Rather, I pick the rarer developing countries to travel to where there are no Smartphone thumbs. Mayo Clinic researchers and CBS News report a condition that doctors used to only see in factory workers and athletes is becoming globally widespread due to the penetration of Smartphones, even in the poorer countries. The repetitive movement of texting has led doctors to dub it the Smartphone thumb. It's actually tendinitis, when the tendon that bends and flexes our thumb becomes inflamed. When my airplane lands in a new country, I keep heading out into the more remote regions until the crooked, painful thumbs disappear and I can catch a glimpse of a disappearing pristine life where people can still give me the Ugly American finger.
Mr. Wheat asks for a few Wiswell quotes great for trading:
"We suffer defeat gladly, as we know that is the only way to learn, and improve, and ultimately to win"
"The world can't guarantee you wins. You must depend only our own good moves for success"
"Look twice before you move once, and do it every game"
"The board supplies no easy answers. Therefore it is necessary to take a calculated risk: that is not the same as gambling"
"If you want to knock a player out, you have to go for the solar plexus"
"How can a genius make all the right moves in a board game, and then make all the wrong moves in the game of life".
"Occupy, or attack the center. The sides and corners are lifeless. The center radiates warmth and energy"
One of the themes on DailySpec is the triumph of the optimist and human adaptability and ingenuity.
I found this article on social media: "The Uninhabitable Earth: Famine, economic collapse, a sun that cooks us: What climate change could wreak — sooner than you think."
I post this, not to debate climate science and what may or may not happen in the future. Rather I was struck by the overall tone, defeatism, and agenda pushing (rightly or wrongly) that talked about all things wrong with the world and none of the things that are right. That there was allowance that there may be a way to solve any of these possibilities.
Fortunately I read very few of these things or else I would likely be mired in perpetual depression. But it is probably healthy to be exposed occasionally to this as a reminder that defeatists are all around us.
(There is probably a joke about defeatists, realists, and optimists in here too)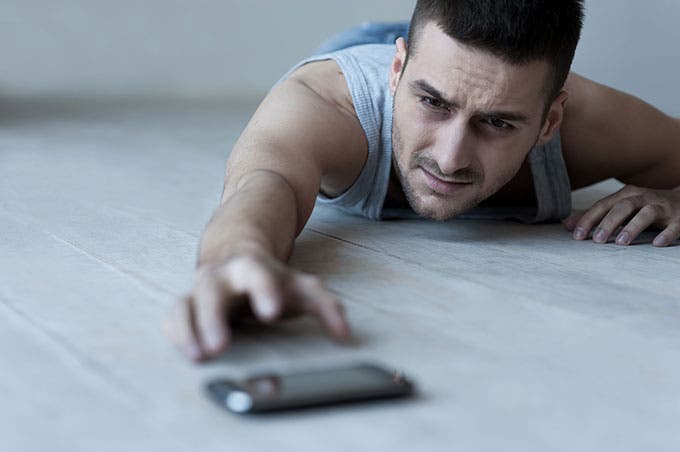 It's been ten years since the iPhone came out. Walking around NYC I see they have 100% penetration. What I have noticed is that the most vulnerable seem the most entranced and glued to the screen: children and people who appear uneducated. While the benefits are clear and the social connections good what I wonder about are the more sinister aspects of controlling visual and audio input using well proven methods of subtle influence. Much of the content is powered by ads and commerce. I wonder if there is a unifying effect? I wonder how many are killed by walking in front of buses or hitting something while driving. Definitely a major world changing trend in in progress.
In Animal Husbandry class for vet school we went to the Michigan State rodeo ring every Saturday at 7am to palpate and judge the various large animals: goats, pigs, cows, and horses. i learned to say such things as, 'There's a lot of daylight between that hoss's legs' indicating he was many hands high to impress the professor. Then at 9am we walked over to the slaughter house to judge other animals after they had been killed and skinned, but not yet butchered for eating. In the slaughter house I learned never to trust a mouthful of chicken, because chicken cancer is arbitrarily determined by counting the # of enlarged lymph nodes. One node under the allotted # meant a trip to Colonel Sanders, but one node over and the carcass was cancerous and put in the incinerator. Another judging lesson at slaughter was the fat marbling of pigs. A professor made us experts in quantifying the amount of intramuscular fat located inside the skeletal muscle that we had palpated and judged externally earlier in the morning. Fat marbling up to a tasteful point especially in pigs is associated with high quality meat in the butcher's shop or supermarket. On Saturday nights I began palpating females on dates, and learned that in humans excess accumulation of intramuscular fat is associated with conditions such as insulin resistance and Type 2 diabetes. It's odd to look back and see how our food and health habits form.
I continue to be amazed that anyone takes Warren Buffett's public comments seriously. What the man does in his tax management of ongoing businesses deserves absolute attention; what he says is the kind of stuff that used to be dispensed by every barker at a medicine show.
The only people who make money buying and selling shares are the rocket scientists. Sometimes their experiments blow up, but they are the only people who have ever made a killing on Wall Street, since the Morgan family was blessed with not one but two genius partners (Peabody and Drexel).
Buffett pretends that his great fortune has come from buying socks and stocks when they are on sale; but his actual stock portfolio's performance has been mediocre ever since the quants and index funds joined the party. Buffett's actual success has come from copying what the best merchant bankers did in the 19th century: buying whole companies and eliminating internal their bureaucracies and combining their income statements and balance sheets to turn the government into a minor partner in the future gains. (The merchant bankers in the 19th century did this as well, with tariffs and what they called "money shaving".)
The world Buffett describes is gone. There are no times now "when no one else is (interested)" and patent medicines are readily available everywhere.
2071
In Georgia (the country), the most amazing thing about it is the drinks the country offers. It's said wine originated in the region thousands years ago. Now one can buy many very good wines and beers at low prices. And craft beers are sold in supermarkets where they fill a plastic bottle from the tap directly. So we tried to take good advantage of it by tasting as much as we could. But the effect is that we got more sleepy than normal.
In Vietnam, the most prominent drink is the coffee the country produces, mostly robusta. In every corner of any town there are coffee bars where local people drink and chat with friends. One can also easily buy freshly ground coffee in many shops, and a unique handy coffee maker that is very convenient for travel. So we also tried to take good advantage of it by tasting as much as we can. The effect is that we stayed high-spirited most of the time.
Does the drink in a country affect its productivity? My experience says yes.
anonymous writes:
Except that you could add a control and look at the success of Vietnamese immigrants in the US, academically and financially. Perhaps the booze is less cause than effect.
Pakistani equities are down 20%.
It could very likely be a case of spurious correlation, yet worth taking a glance at.
Down 20% from the highs of the year, so far.
Interestingly, in the last 15 odd years that it's allowed foreign participation, it moves like the highest beta stocks would. Races up and comes down ahead of most other markets.
What is this thing called vig? See old man vig from Mr. Grain.
"Bored Traders on Tinder Are a Symptom of Wall Street Revenue"

By Laura J. Keller (Bloomberg)

One bond trader says he's been slipping out early to watch his kids play sports. A fund manager says his office just staged a golf retreat. A trading supervisor at another bank confides he's swiping through a lot of profiles on Tinder, the dating app. Welcome back, Wall Street, to the doldrums. After four straight quarters of rising income from trading, the biggest U.S. investment banks spent the past few months in a renewed slump. Shareholders will soon see how dull it's been. Analysts estimate the five largest firms will say their combined revenue from trading dropped 11 percent from a year earlier to $18.4 billion — the smallest haul for a second quarter since 2012. The banks start posting results July 14. Behind the scenes, traders grouse about a lack of market- moving news. Congressional gridlock is eroding optimism that President Donald Trump can enact a sweeping, pro-business agenda. Other geopolitical frictions have yet to jolt markets. The Federal Reserve is sticking to its interest-rate path. Among the hardest hit are fixed-income traders. Combined, the five firms are likely to say revenue from that business fell 16 percent to $11.2 billion, according to estimates gathered from nine analysts. At Goldman Sachs Group Inc., it probably tumbled 23 percent to about $1.5 billion, the estimates show. At JP Morgan Chase & Co., it likely fell 17 percent to $3.3 billion. In equities trading, analysts estimate total revenue slipped 2 percent to $7.2 billion. Stock-trading leader Morgan Stanley may post the sharpest decline, about 6 percent. Spokesmen for the five banks declined to comment.
Jeff Hirsch writes:
Victor Niederhoffer writes:
The market needs vig regardless of the season.
Jeff Hirsch writes:
Of course. But vig has seasonality too and that may be part of what drives market seasonality. It is clearing repetitive collective human behavior at work.
Here is a copy of Richard Proctor's 1887 book, "Chance and Luck". Proctor thoroughly describes luck and chance in a very thorough but antiquated way. He also gives a very complete treatment of lotteries, horse racing, gambling on the stock market, and notes on poker. He delves into gambler's fallacies, coincidences, and Martingale systems. His stock market gambling chapter is basically covering the types of wagers at bucket shops and is full of holes….A caveat, he does make some mistakes, minor math stuff and wrong sentiments taken as fact. Proctor tends to moralize, a paraphrase of his, "If one has more information regarding a wager than another, then any wager between the two parties is immoral." There are plenty more examples of this type of moralization. However, Proctor's book, like Bacon's, contains a hundred practical useful nuggets and several meals of a lifetime for the speculator. Coming in ~ 150 pages, it's an easy read and very interesting. Frankly, I just like how he thinks and heartily recommend this book as a good addition to any spec's library.
I noticed an article today a la E that some sort of weed killer is accidentally killing crops and another that marijuana crops may displace food. Unintended consequences dept. RJA finally trying to stop going down?
The humorous one didn't inflict any joke hurting anyone, it seems.
Commodities Up, Bonds Up, Equities Up & even the USD Index Up.
Everyone is Happy. Capital Markets are trading like it's communism everywhere!
Or there can be a sustained move in the same direction everywhere?
So is there really no joke today? Or when is the joke going to be understood? Which of the four is the deception?
How does one try to figure out the answer to such questions?
In our shop we consider ourselves "data monkeys" rather than quants, hoping that the disrespect of the moniker will limit wannabees. But if it looks like a duck and walks like a duck…
The problem of ever changing cycles/ figuring out the current regime/ the Church of What's Working Now is solved by most in a brutal fashion rather than a subtle one. Suppose you drive an old car from sea level to say 12,000 feet and it struggles. You could lift up the hood and tear the engine apart. You could also make an air-intake adjustment. Both methods work.
We data monkeys believe that the only things that count with regard to markets are sentiment and momentum. That is, it's all behavioral, and it's reasonably efficient. Sure we like to comment on fundamentals, but the fundamentals to us are only important because they influence the behavioral. When a market has been moving in a certain regime, sooner or later a market Watcher gets the inkling that a change is afoot. His action or inaction will disseminate exponentially to others, and then the regime really will change. The key to keeping up with this is to watch what the Watchers are watching.
To us this means that if you are monitoring data with human input (e.g. price) you had best be making your inputs adapt to what they are watching (i.e. usually the length of past data) and it should have an exponential component to it, rather than linear because human knowledge moves exponentially. If the in-crowd has switched to watching the last week and you are watching the last two months, a change will occur before you become aware. Non-human influenced data (e.g. most fundamentals) can be fixed and linear.
Rocky Humbert writes:
Roy Niederhoffer wrote a prescient piece 3 years ago. It's worth re-reading this as I think he makes some excellent observations: "CTAs Could Face Historic Challenges From Rising Rates"
anonymous writes:
Roy Niederhofffer's piece points out that the structure of futures markets for interest rate futures has favored those that didn't expect rates to rise. A large portion of the earnings of investors around these markets would make money because futures had a bias to be priced with an expectation of higher rates than eventually occurred. Those who took the bet that rates would rise lost, and the reverse. We've had a long run of this bias back to the rate peak in 1980/82. Certain types of investors made better than market returns because of this.
The source of this has been Fed led by their providing excess liquidity, and making pronouncements that they would continue the low rates so carry trades would transmit low Fed funds rates to other instruments. THese low rates provide under pinnings for other business investment, and for increasing stock multiples as the only game in town.
What's next?

It is funny to see some of the European performances year to date, like Russia and the Americas always moving in opposite directions, and Turkey up 28% or so, the best [Chart of Istanbul 100 below]. As Haaretz says, the markets don't care much about authoritarian rule, or democracy, or individualism or religion, as long as there is a rule of law so that the investors can get their money back. But rule of law not even upheld there.
http://www.azlyrics.com/lyrics/samcooke/wonderfulworld.html
In the book Presuasion recommended to me by The Chair the act of reciting or singing together or marching instep creates subconscious feeling of group unity leading to greater willingness to help other group members. A similar technique is used by churches and armies.
I find it to be a much different game involved when managing a big winning position than dealing with any size losing position. Sometimes the market moves render even the best trading plans moot, either side, win or lose. The Mistress broadly encourages one to abandon reason and science, imploring one to trade in an emotional, "seat of the pants" mode. The mistress tends to endow a winner with self doubt and adds a double dose of hindsight just for kicks. She messes with confidence levels, tries to decrease humility, increase hubris, and whispers in your ear some small suggestions, that if followed will cause personal ruin. It is important to note that the mistress is fastidiously equal opportunity, sowing discord among winners and losers alike, and all at the same time.
Losers are easy to deal with…..get rid of them quickly, learn whatever lesson is presented, and move on. It's the very rare big winners that are most perplexing….there's not much material out there on how to deal with them.
Thoughts?
anonymous writes:
Jeff writes: "I find it to be a much different game involved when managing a big winning position than dealing with any size losing position."
I agree with this statement.
And why might that be? Is it because we have trouble keeping positions open — that is, "cut your losses and let your winners run" is much easier said than done. Or might it be that we suffer from a personal guilt/insecurity that subconsciously believes we don't "deserve" to have an big winning position? (See: Prospect theory). Or perhaps it's more mundane: a lack of strategic tactics and discipline.
Whatever the reason, it's what I call a "quality problem" — so long as one doesn't believe that "no one ever went bankrupt taking a profit." Taking small losses and small profits is a surefire way to bankruptcy.
Julian Rowberry writes:
How many times a year do you have to cut losses? How many times a year do you have to manage a big winner?
anonymous responds:
The Pareto Principle states that, for many events, roughly 80% of the effects come for 20% of the causes. But in fact, if one is trying to beat the S&P500, it's much more concentrated than that. According to Cliff Asness, each year for the past 20 years, the top 10 stocks have accounted for about 45% of the total gains. (There are different ways to calculate this — but the gist is the same: if you are long-only and own a concentrated portfolio, then owning those few winners is absolutely essential. It's left as an exercise for the reader whether this is one and the same with the so-called Momentum Effect.)
Similar phenomena occur in commodities…
This underscores the difficulty — perhaps even futility — of calling "tops" and "bottoms." This isn't a recent phenomenon either. I've seen some studies that show the most outsized gains occur in the final stages (so-called "blowoffs") of markets. So if you are trying to beat a benchmark (which is the most intellectually honest way to invest), then the only way to explain away those missed gains is to (a) pick a different timeframe for the benchmark and/or (b) couch things in terms of "risk-adjusted" returns or (c) pick a modest, absolute return benchmark.
Raph Vince writes:
Je me regarder.
There is absolutely nothing to consider here on this question but to further muddy the answer, and the only way to arrive at the answer is to first solve the fundamental, personal reason as to why you are here.
What are you seeking to do? This is true whether you are looking to trade Cook Co GOs, Natural gas futures or at the cheapie blackjack tables in Biloxi.
What are you trying to do? what is your criteria? And if the answer is simply "To make money," or "To make more money than ybidyblibidyblamgozoo," then you are among the deluded masses who will part with what you've brought in this in only a matter of time.
The single clearest denominator between those who loose what they have and those who do not is that the latter know, very clearly, and with respect to risk and timeframe, what they are doing here. Whether you're playing cards at the caddy shack or venues higher up the food chain. Once a person goes through the rough the honest and realistic self-evaluation, given their abilities, of what they can do and seek to do given their personal limitations, can they then attempt to answer such questions as posed on this thread.
Galen Cawley writes:
I have found that piecemeal exits work best based on three different mechanisms: first, your personal utility curve (this can and should be programmed), second, a bayesian updating of the premise of your original entry, and finally, pure market action (some sort of trailing stop). The first type of exit is based on your psychology but has the beauty of not being made in the heat of the moment. The second type is logically based on your methodology, and the last one lets the position run as long as the market dictates (which can certainly escape the logic of your particular system). Occasionally, I'll give in to discretion by throwing a virgin into the volcano, e.g. selling a one lot during a runaway market, or liquidating a small portion after persistent daydreams of fantastically extrapolated returns, knowing and hoping that I'm usually wrong.
anonymous writes:
The problem with getting out of trade too early, is "you don't know what you had until it's gone". In other words, you fail to realize the true value of the trade, until you're out. In essence then, it comes down to a problem of "recognition". One must be able to identify and acknowledge if a trade is simply a random move, or if the market has crossed some threshold; and one has been presented with the opportunity to take full advantage of "the move". At times, the argument is logical, intuitive, and almost compelling. But, at other times, the process can defy logic, be counter-intuitive, and render one doubtful. Of course, with the exception of a post trade analysis, one never knows for certain if their assessment was correct; so one attempts to eliminate bias and doubt, and reduces everything to past experience and probability.
Jim Davis writes:
2056
First the technology changed. This improved the cost. The improved cost changed changed the mix.
Better materials of construction permitted the maximum allowable inlet temperature for gas turbines to increase from about 1500F to 2300F. This resulted in efficiency improving from about 25% to about 40%. Even with the higher efficiency, the exhaust temperature of the gas turbine increased by several hundred degrees. This higher temperature resulted in higher efficiency for the steam portion of the combined cycle and lower relative capital cost. Now total efficiencies are in the range of 60%.
Horizontal drilling and fracking resulted in falling gas prices in the face of rising demand.
Steve Jobs (and maybe Rick Perry) was right–sometimes supply creates its own demand.
Via technology.
I thought this was an interesting paper on Autophagy and Lifespan.
Is there a market connection? Nutrient starvation and caloric restriction sound like a market with low energy/volatility. During those phases autophagy starts working replacing dysfunctional hormoneles and proteins from the cells making them stronger. Similarly a market that has low volatility like the last year's market is getting stronger internally as strong hands are buying from weak hands who are dysfunctional.
@vicniederhoffer the definitive explanation I believe for flash crashes. It's margin calls triggered by the notorious broker and fellow travelers. As Bacon says: "The public has no right to lose as much as they do". But it's perfectly legal and unmentionable; but in fairness you have 2 minutes to meet a margin call by wiring money at 2 am to an unreachable counterpart before they take the opposite side to you. You can often see seemingly unnatural huge bids and offers away from the price just waiting to devour you in this context. As mentioned to add risk to injury in the event that one out of a thousand customers isn't exited in time for the broker to take all their chips, they add a risk fee to you next time around to take account of what might happen to them if the market moves 10%or 20% or so in a minute and they can't avalanche you out.
The Match King by Frank Partnoy covers the Swedish Match company and Ivar Kruegar who committed suicide after developing many derivatives, forging Italian bonds, and developing new methods of manufacturing buildings and matches. He did real trading unlike Madoff but used many of the same techniques. He tried to follow the example of the south sea bubble and Mississippi bubble to get us lenders to funnel money through him to loan to foreign governments in exchange for monopolies.
Author is a respected attorney with Wall street experience. Very resonant. Also A History of the United States in Five Crashes by Scott Nations. Cover the 1907, 1929, 1987, 2008, and flash crash of 2010. Insightful, interesting and anecdotal with some analysis.
After a week of low volume two weeks ago, last week was highly volatile and erratic. It coincided with the advent of a new intern in the office. During the day, we don't talk much but as the market gyrates we try to quantify many different regularities. In the last 5 minutes of trading the market swung back to the lows before a holiday and a shortened day of trading before the first day of the month with gold, bonds at low, and the S&P who knows where. The moves raised a number of queries. And I realized that to a new intern and a outside observer it sounded very much like we were inmates in an insane asylum. It reminded me so much in retrospect of the idiot savant that the collab and I met at the baseball hall of fame who came up to us, and recited the batting averages of every player on every team from 50 years ago.
Anatoly Veltman writes:
I realize that one thing hasn't changed: institutions need to be invested. But other than that one thing, every other market make-up and mechanism has changed due to globalization, algos (especially HFT) and the incredible successful CBs experiment of 2010's with long-lasting zero-cost of all major currencies.
So that would mean to me that pre-2010s patterns are unreliable. And if one follows only a few years of pattern, then the problem lies with different placement within economic and election cycles, as well as most recent hacking waves. Which leads me to believe that the only constant is a CHANGE, and patterns that still CAN be relied on need constant adjusting of sorts…
In conclusion, I venture say that institutional investing has grabbed an oversize share (of course at the price of individual investing). Thus, given my introductory sentence, I have recently expected a Bull phase to last as long as it is - and then switch over to a lasting bear phase to wipe out 50-80% of the preceding gain. Now in that sense, not much change from 2007/2008 grand pattern - except for the exchange execution mechanics (with politicians dominating haphazard rule changes). So yes, lots of fun ahead for the intern.
Ralph Vince writes:
The relentless move continues throughout the Summer, the majority waiting on the sidelines, assessing the virtues of each thumb, and the litany of those who should know better who all were looking for a top at various points up.
Yes, things are overvalued by most metrics. It's a bull market. That's how they go, have people forgotten this?
We've gone from a market of fear and disbelief, to merely one of fear now - a dangerous environment for weak stomachs as we have seen the past six weeks. The kind of market that wants to shake out those who are and have been aboard, and tempt those who aren't with a certain legerdemain only Mr. Market could do so as to get those who want to get aboard, unable to by crossing their feet and getting their weight going the wrong way.
Voir venir as mom would say.
anonymous writes:
"Wait and see."
Anything to make us think it's no longer a bull market. Quick, volatile drops in speed and magnitude like we saw this past week, or long, slow, drawn-out affairs where new highs haven't been seen for months, yet still within the context of this bigger, overarching, fear-driven bull market.
Rarely do I read a book that I must write a review to honor the author. One of the best autobiographies I ever read is Robert Burns' I Am a Fugitive from a Georgia Chain Gang! I could not stop turning the pages.
A WWI soldier and medic, Burns returns to the USA shell-shocked and penniless after the conflict. Living hand to mouth while hoboing freights, he lands in the South and is coerced at gunpoint into robbing a gentleman's store of $5.00. He is collared by the police and sentenced in 1921 to six years on the notorious Georgia Chain Gang.
There was a saying in the chain gang, and it ran as follows: 'Work out' – meaning make your time, 'Pay out' – by purchasing a pardon or parole, 'Die out' – meaning to die, or 'Run out' – meaning to escape. Few lived to serve their terms, he had no money, he preferred to die, bit Burns was struck by the idea that he could run out and likely die out trying.
The problem was the chain that never left his legs for years. One day while working on a railroad, he sledge hammered the steel ring around his ankle into an elliptical shape, and yelled to the shotgun wielding, illiterate guard, 'Stepping into the bush', to which the guard replied, 'Step into the bush', indicating he had one minute to relieve himself. When he slipped his heel and sprang up running one minute later, a shotgun blast in the ass hurried his pace, and the three bloodhounds were cut loose.
He tamed the hounds with kind words as he ran, until they thought it was a game. Racing through the swamps and back woods to Atlanta, he befriended a prostitute who helped him because he refused to bed her to conserve his strength. She paid his fare aboard a Chicago bound passenger train, where he arrived and climbed on a soap box daily for a month trading advice like a psychologist for coins, until he had earned enough to rent a large apartment. He refurbished and sub-divided it into nine smaller apartments until there was a stake to launch Greater Chicago Magazine. He became a prosperous, honest Chicago businessman and publisher, until a jealous divorcee turned him into the police. Burns did the impossible and escaped a second time, this time to New Jersey. He was still a hunted man living in hiding when this book was first published in 1932.
What a story of an individualist and entrepreneur who with grit, creativity, and intellect fought to success.
My father (RIP) joked back in the 1980s that when our local northeast Ohio mall died that it would make a great prison. At the time we laughed because we never thought the mall would ever lose its appeal–I mean it had an Orange Julius store in it–what could be better than that? Well that mall did die and it still is just one huge boarded up bereft eyesore. The mall up the road 3 miles in the next town just lost its Sears anchor –recent December announcement. And this mall will be the next to die. Another 5 miles up the road in a better neighborhood is a mall that had to restrict unchaperoned teens on weekends due to a mass teen flash mob that went wilding–terrorizing the people actually shopping. It will be the next to go–people do not want to be harassed in a captive space when they go out to shop. The trend seems to be more of these outside based shopping plazas where you walk outside and stroll from store to store and enjoy open air and green space, etc. The "everything under one roof" concept seems to be going away.
What will eventually develop out of these dinosaur chunks of dead mall space in prime locations in less that prime towns? These towns lost middle america–maybe prisons, or halfway houses, or a la Trump–new job training centers, or low rent housing for displaced illegal aliens, or detention centers for questionable illegals, or new factory centers for returning blue collar jobs. I do not know the answer.
anonymous writes:
The dead mall long standing empty property and another one about 20 miles away were bought by Amazon to be turned into warehousing distribution centers . Both will be high tech built for drone delivery. Not many flesh and blood workers to be getting jobs in these places. However, the building trades will be quite busy and there will be contractor dislocations and shortages of cement and rebar, etc to be anticipated.
Rocky Humbert writes:
It is arguable that this country has way too much retail space. It is arguable that Class A malls will survive, but Class C malls (that still look like the 1950's) will fail. It is arguable that population movements will render some malls unprofitable. It is arguable that the valuations of REITS are too high relative to their growth prospects and trend in interest rates. But the "Anchor Tenant" is a legacy of a bygone era….
Lastly, I will speculate that people who live in large urban centers (especially New York City) have little understanding of the social phenomenon of malls– and how they are the climate-controlled "main street" in many places.
2301
I have a friend who set up a bitcoin mining operation in Texas. After a pilot operation with 20 servers he just added another 50. Some interesting points on the business; At BC $2300 he makes back all of his capital in around 6 months, after which his break even on variable costs is around $1200 BC, everything above is profit. He converts bitcoin to $$$ regularly. Power accounts for about 25% of his marginal costs, though he worked an arbitrage on the power and is getting below market rates. All the servers must be ordered from China and there is waiting list.
He says Iceland is becoming a big spot for miners because of the cool climate and subsidized green energy. Cooling is important as overheated servers run slow or stop. The business model is closer to a lease than anything overly technical; renting servers to pools of bitcoin users. The calculating programs to verifying transactions are all pre-loaded in the servers and require just some basic set up. After which, he runs it all on his smartphone.
The biggest risk is something happening in the first 6 months, as well as having reliable cheap electricity. After 6 months, if BC prices get to low he will just shut off the servers, but if prices stay the same or rise he participates fully in the upside.
There are almost as many negative headlines about crude coming across my feeds as there are about the prez.
Alston Mabry writes:
I was just looking at some of the oil service companies and how their total equity+debt is less than the property, plant & equipment line on their balance sheets. That could well be a realistic assessment if oil is dead. But it's awfully tempting.
Batteries will become increasingly important actors in the future. This opinion is shared by many managers in the utility industry. As evidence, there are massive R&D public/private partnerships already underway, involving government laboratories, universities, and corporate participants. There are at least five separate centers of innovation in the United States, Europe, and China. Already, there have been interesting breakthrough technologies announced, including lithium ion II batteries.
For our conversations, I believe it might be important to have a common understanding of the term "battery." For me, a battery is an energy storage mechanism. In most cases, it's a chemical.
In my opinion, a fuel cell is not a battery any more than a car engine is a battery. A fuel cell does not store energy; it converts energy. The fuel tank stores energy.
If you chose to combine the fuel tank with the fuel cell and call the combination a battery, that's fine. Personally, given where we are today, I don't believe there are many opportunities for fuel cells in the transportation sector.
A problem with fuel cell economics is how proponents set up the question. They usually begin the argument with, "given I have hydrogen," fuels cells are amazing. I might agree; fuel cells can be amazing little power plants if sourcing hydrogen were not a substantial challenge.
Unfortunately, that's not reality. If fuel were free, oil-burning power plants could also be amazing.
Fuel Cell Electric Vehicle (FCEV) serves to make a point. What is an FCEV? It's an electric car with a fuel cell, and a hydrogen tank bolted on. Like a Tesla, an FCEV needs a motor and a bank of batteries. However, FCEV's battery capacity has to be reduced to accommodate added weight and space needed for the fuel tank, fuel management system, and the [hot] fuel cell. To make concerns more challenging, the fuel tank in an FCEV has to be larger than normal because compressed hydrogen is a relatively low-density fuel and it can be hazardous.
The first macro question that should surface is basic. Specifically, what is accomplished by toting around hydrogen?
I will save time. If there's something to be gained, it's not substantial. Compared to a combustion engine, a fuel cell is more energy efficient. It's more energy efficient.
However, hydrogen is not economically efficient. If the objective is to compete with electricity, I doubt hydrogen could ever be a cost competitor anytime soon.
In many ways, hydrogen and electricity are similar. One is about protons, and the other is about electrons. Both are secondary fuels. Both are manufactured from primary fuels. Most important, both require vast investments in infrastructure to be useful.
They differ economically. The electric infrastructure is already built. Electricity already has a comprehensive infrastructure in place. It was developed incrementally over several decades. It cost hundreds of billions of dollars to build and more to maintain.
The hydrogen infrastructure does not exist. As a redundant fuel, to compete with electricity economically, any hydrogen infrastructure would be scaled, vast and costly.
As Western utilities move towards natural gas as their primary source of fuel, electric cars store natural gas' energy in their batteries. FCEVs store the same energy in hydrogen tanks. Why not deploy natural gas vehicles (NGVs)? You'd save several energy conversions.
TL;DR:
Approximate energy densities MJ/L:
Coal: 34-43
Diesel: 36
Gasoline 34
Fat: 34
LNG: 22
Wood: 13
H2 (comp): 9
20e8
The scenic Georgian mountain town Kazbegi is less than 10km to the Russian border. One afternoon we decided to bicycles there. After about 3km there was a tunnel of about 2km long. It's dark inside and we could see barely the light at the other end. As we entered, there were some cars with lights so we could see the way. But when the last car of the group passed us nearly 300m inside, it became pitch dark looking forward.
I tried to ride forward but felt something very strange. I had a hard time controlling the bike. For less than 20 seconds, I brake but then felt my hands and one knee on the ground and the bike lying down. I don't know why and how i fell but instinct told me to stand up quickly because vehicles can arrive very soon. So I did that and pulled the bike up and started walking back toward the light. My wife was ok as she stopped very early trying to call me. I was not much hurt except some scratch on the knee. I think i was very lucky.
But anyhow, the point I want to make is that I couldn't control the bike in the dark. It started fishtailing, if that is the right word, or swinging from side to side much like the front tire was flat. Now thinking about it, without sight my mind had to rely on other senses that are much slower than vision, so the control was out of sync.
Perhaps there is a lesson here for trading. The reason market swings up and down is that the market participants trade in the dark. They rely on senses that are much lagged behind. So even when the market fell, traders don't know why and how it fell.
So a better vision is indispensable.
According to the CDC, the U.S. population's growth rate is undergoing a dramatic decline.
The teenage birth rate - which, in the past, has been the leading indicator for overall population change - has fallen in half.
In 2007 births per 1000 females aged 15-19 in 2007 were 41.5; for 2015 the number was 22.3.
You will be discriminated against in Slab City or any other outlaw town if you are:
• Educated
• Don't drink alcohol or do drugs
• Display no broken teeth or knife wounds
• Have no tattoos
• Never been in jail
• Have no one to vouch for you
• Lack anecdotal evidence in story telling
• Are not on food stamps or SSI
• Do not wolf your food from past hunger
• Are not an anarchist
• Use your true name
If you are uneducated, have a drug habit, show tattoos and knife wounds, like to party, steal and tell stories of the road, have a prison record, know someone who will vouch for you, use an alias and dislike authority, you are welcomed in Slab City.
One failing of modern medicine is that tests, which control future diagnoses and treatments across the board, are generally conducted on a small sampling from cities of people who are victims of 'diseases of civilization' from smog, bad water, & processed foods. healthy people are rarely tested, so our medical system is full of holes. Responses vary from group to group and individual to individual. Lewis Thomas, famous for Lives of a Cell, provides a more professional explanation in Dr. Thomas's ass-kicking autobiography The Youngest Science: Notes of a Medicine Watcher.
.
.
.
Back in September 2015, GS introduced their first active beta ETF to much fanfare, including the fact that the management fee significantly undercut competing products. Time enough for a reality check. Total Return Since Inception:
GSLC: 25.93%
SPY: 30.02%
Annualized equivalents:
GSLC: 14.82%
SPY 17.04%
[Note: results from 9/30/2015 to 05/31/2017]
Hernan Avella writes:
It looks like the same can't be said abut Blair Hull ETF (HTUS). It seems to be accomplishing it's goal, beating SPY since inception and with less volatility. I haven't looked under the hood of fees, distributions, taxes. But superficially looks good.
Rishi Singh writes:
The return/sharpe are meaningless for a sample size of a year, espeically as the fund (according to prospectus) is balanced quarterly. I would want to see tracking error of live results vs their backtest. Also - I don't think people would buy this ETF expecting a return > than SPY every year, but for the correlation benefit. Again, what's the backtested corr, vs live and tracking error?
Russ Sears writes:
I would respectfully disagree that "return/Sharpe are meaningless for a sample size of a year" because if they have had 4 quarters, it should give someone watching an idea of how stable each part is compared to S&P, and idea of its volatility. The returns/Sharpe may not tell one much but the individual data points of 4 quarter returns and volatility/correlation the picture has become clearer. While I would agree that it may not be enough to make a statistically significant conclusion, I would not even use a fund for diversification/correlation if the volatility/correlations to standard benchmarks are not somewhat stable. And the poor start does not bode well for the fund's strategy's alpha's consistentcy.
Further, if you had invested say $100 million of some institutions funds in the fund with a benchmark of S&P arguing a $2.6 million under-performance would not be something I would want to defend too rigorously or try to initiate the fund.
A few thoughts:
The spread of software into just about everything (combined with miniaturization of the hardware on which that software runs) is a major change in how the built world works, and how we interact with that world.
Quantum computing, if it comes to pass, will have a big impact (e.g., everything that's currently secret via cryptography would come out into the open).
Semi-related is blockchain: it's essentially an immutable, fully transparent version of double-entry bookkeeping (another major change from the 1300s), but applying to all data, not just finance. This will upend practices like auditing.
Retail stores have existed for centuries, but they might be going away for most goods - that seems significant.
The relentless advance of automation will change the nature of many jobs, or eliminate them entirely.
As video games and the like become ever more realistic, some people seem to be giving up on work entirely.
A few years back, it seemed like Carnival couldn't get out of its own way, and one person opined that maybe there was some form of employee espionage at work.
It seems that the disease has spread to United. It's having a true annus horribilus:
"United passengers left terrified and injured after turbulence on US flight"
Does anyone shop at Staples anymore? Doesn't Staples own Office Depot and Office Max? Is this another reason to buy AMZN because of the fact that Custer's band of soldiers over at Staples(and most other retail) is circling the wagons before the inevitable?
I was the only customer in my local Staples today. The store was empty and this was at 2:30 after the grain close, normally a busy time when I go there. They were staffed very light with a girl running the front end and register, the general manager on the floor, and one guy on the floor stocking and waiting on customers. And this was after their lunch break according to the guy on the floor when queried as to why the light staff. Looks like they have a pretty tight payroll with no hours to spare and the guy said that he was full time and cut back to 32 hours. Yet they have help wanted in the window. The store was badly in the weeds, and the shelves showed the empty spaces of out of stocks. In fact, they were out of what I stopped in there for and said it would take a couple of days. I was tempted to order it off of AMZN for tomorrow's delivery in front of the manager who tried to find what I needed. He knows retailers like Staples are dinosaurs and times are a changing. Why make him feel worse by rubbing it in? The poor guy looked beleaguered, like everyone in retail is. Working in retail has to be the shittiest existence in the world. It is top down management, everyone is responsible for making their numbers, yet nobody is making their numbers. There seems to be money everywhere, but none in their shop. The despair shows in many of the faces in every retail place you go….hours are being cut with the same work, quotas, and numbers as before, in fact more from less. It's gotta be hell for the workers getting ripped by their bosses, those bosses in turn are getting ripped up by their bosses, and on and on all the way to the top banana.
Face it, we're all getting spoiled online, and discovering that driving to places to buy something, go shopping is a waste of time. How much more enjoyable is life if one can substitute a round of golf, tennis, surfing, museums, music, rather than the drudge of shopping and dealing with surly staff? How uplifting to be liberated from shopping which is equivalent to the period 90 years ago when the average middle class housewife got a washing machine and was liberated from the hours and hours a day doing laundry by hand.
2082
Changes in prevailing direction in market with respect to time period H, such that H > t, often occur as period t has elements with increasing number of lows and increasing number of highs; often ranges decline, as the median price trajectory tilts over, volume decreases (very related to range decreases). The market is in a thixotropic state, where the market making viscous forces are the dominant presence. Sudden change in trading volume (and log changes in trading volume have a negative serial correlation, so such a thing is more likely than usual) perturb the system to a more inertially dominated market than before. Or: volatility contracts and expectations are harder to hit, and traders sideline, while the few voters left who think they have worthwhile wager battle it out.
Archives
Resources & Links
Search