Monty Python had a classic "Olympic Hide and Seek Final" in which the first seeker took 3 years, 27 days, 11 hours and 42.23 seconds to find the first hider. Then they reversed roles, did it again, and the result was…a tie.
Similarly for "value" and "growth" over the 23-year lifespans of the Vanguard "Growth" and "Value" index funds.
anonymous writes:
The feud has been going on for far longer. In 1970s, Nifty Fifty stocks claimed victory with an average P/E of 42, and then crashed by 1974. It looked like growth was a bubble and has lost. Twenty years later, Siegal claimed victory for growth. As long as one diversified and got Walmart in the portfolio, it turns out that Nifty actually did OK.
The next 20 years as your graph suggests shows the Dot-Com and Biotech booms for growth.
I know Rocky has mentioned the Vanguard star fund (VGSTX) as a good long term investment vehicle. I was looking at the Vanguard site and notice that they also offer what is called the "Vanguard Balanced index fund admiral shares" (VBIAX). The performance is almost identical to the star fund, however the fee is amazingly low vs. very low (9 basis points vs. 35 basis points) so I figured it was worth mentioning.
Alex Castaldo clarifies:
They are very similar. The main difference is that VBIAX is allocated 60% stocks, 40% bonds. The star fund, VGSTX, according to the Vanguard web site, is 62% stocks, 25% bonds and 13% short term reserves. So the latter has some money market instruments and low duration bonds in its fixed income positions that the former does not have.
Another difference is that the stock allocation for VBIAX is entirely domestic (modeled after the CRSP US total market index), while VGSTX includes an international (non US) stock component. The 62% in stocks I mentioned earlier breaks down into 44% domestic stocks plus 18% international stocks.
What fascinates me about cricket is that it is the inverse of baseball. In baseball the really good pitchers are the rarity. Against them even the best hitters can only hope for mediocre performance. At any one time, almost everyone in the major leagues can hit a 90 mph fastball (those few who can't don't last long). So, on the days when a mediocre pitcher or pitchers are unable to control their other pitches, the scores can balloon to lopsided totals that are not seen in even the most thorough drubbings in cricket. The rule for the really good pitchers is the same one Craig has just shared: you have to get to them early. Once a great pitcher has adjusted to the shape of the ballpark's mound and the effects of the day's weather and gotten the first few outs, he will be nearly unhittable.
http://www.baseball-reference.com/players/k/koufasa01.shtml
http://www.baseball-reference.com/players/r/ryanno01.shtml
Galen Cawley replies:
Agreed, but you can't omit this guy!
More importantly, I found this entire discussion on pitching and the art of deception to be utterly fascinating. The video analysis is eye-opening.
It tells you why you know what you know pitching (and hitting)…and makes your knowledge better.
Stefan Jovanovich comes back:
Absolutely. The entire art of pitching is to not let the batter get comfortable with where he is looking. "The plate is 7 baseballs wide; until you get to 2 strikes, you look at either the inner 4 or the outer 4." (That is a steal from a MLB hitting coach whose name escapes me right now.) If you let the batter look in the same horizontal box, he can hit the pitch, as Husband says, even if he is looking "in" and the pitch is thrown "out".
My only quibble is to point out that Maddux's performances in the post season were mediocre. By the time the best teams get to the playoffs and especially the World Series they finally get enough rest between games to be really quick with their bats. That is when a pitcher needs to be able to simply throw it past them - as Maddux couldn't. The pitchers who could reach a virtual speed of 95+ - "virtual" because there are left-handed pitchers like Warren Spahn and Madison Bumgarner who used their high leg kick/body turn to hide the ball as they delivered it on the diagonal Husband describes. Their balls came faster than they were thrown.
Of course, there was also a pitcher named Koufax who hid the ball but didn't need to; he was positively unfair.
Craig Mee comments:
What are the market analogies? Could this conclusion below, for the very best batsmen in cricket be suitable for the top performing markets / sectors . IE The greatest risk is for them to stumble early in a session otherwise it pays to expect further strength?
https://plus.maths.org/content/plus-sports-page-curse-duck
Excerpt:
"The conclusion seems to be that there is a very small window in the beginning of a batsman's innings in which there is a greater chance of dismissal than there ordinarily is. This makes sense — batsmen take some time to acclimatise to the game conditions. But this is a small window — once the batsman has scored about three runs, you have the same chance of dismissal whatever the current score. Interestingly, tiredness does not seem to play a part — the exponential distribution holds well out to 250 runs (quite a few hours of batting).
It should be remembered that this analysis was completed on the top 34 run scorers of all time (5953 innings) and so represents the best ever batsmen. Lesser batsmen are likely to get low scores, so perhaps this window is slightly wider for them. But if we turn to the greatest of the great, Bradman, the window is essentially one run. His effective average before he had scored was a very mediocre nine runs. After he had scored two runs, this effective average had risen to 69. You had to get Bradman out very early!
This is a must read!: "Randomness and Order". It's about what randomness and order mean in different disciplines.
Stefan Jovanovich writes:
The historian's comments were revealing: "Quantum physics is in a formal sense random – the same electron can be in two places at the same time – whereas my stuff is random in a different way. It reminded me that data are random everywhere. And our job is to turn them into something more coherent, and that's true across all disciplines."
The idea that "history", like physics, could be formally random, that people are not, in fact, "in control" is still a completely radical idea. The only place you find even a hint of that understanding is among the classicist scholars who are now dying off. For them the archives were and are limited enough to be fully known, and enough time had gone by for the grand Whig and Marxist and German historical school generalizations of earlier historians to have been not been proven by the actual evidence. That still left the details of what could be known and inferred from the limited records; from those the classicists (A. R. Burn, to name one) were able to find "coherence". But it was the coherence one finds each day in the responses individuals make to their particular circumstances, not a grand discovery of a lasting pattern.
Of course, with such a view, there could only be individual histories of times and places and people. No wonder Marx remains fundamentally popular. He granted permission for the permanent presumption that the true generalizations are, as the X-Files put it, "out there".
As Professor Wickham puts it, "Historians love to study tiny details; I love to study tiny details too, but I like to put them together. I think that putting-together process is a very important one."
Indeed.
My life has consisted of plans, deadlines and goals and not quite enough time to reach them. From so many times with the head on the chopping block, I've learned to deal with stress. You get up in the morning and choose to be active. You do the things you can and give no thought to the things you can't help. Raise the bar. You pick action that covers stress like a blanket. If your mental stress takes physical symptoms such as twitches, seek a quieter environment and exercise. Nothing is quite as chaotic as it seems. Nothing is worth diminishing your health. Just stay active and make the right choices.
2efa
I have this serious cheap problem, where my brain has a hard time grokking what the market is capable of. Sometimes as an exercise I will compare the current market to some other market/year, to try to force my brain to see what the possibilities are. Right now my lizard brain very stubbornly has its teeth in the idea that 2015 will wind up looking a lot like 2011.
I was cleaning this weekend and came across a 2004 article from the chair in Active Trader on survival stats. It seems appropriated given the equity market decline. Separately, it looks a little like 1998 and the "Asian Contagion." Separately, in thinking about the Chinese market giving up all its YTD gains, that is consistent with 1929 and 1987 but the next day there is a really big rally.
Using the Dow Jones Index, if today's YTD change is less than zero then buy tomorrow, it has 84% odds of being a winner. Bear markets generally start down and go down more. Winners tend to bounce back from bad beats while bearish (loosing years) just fold up and come back and try again next year.
Separately, here is a link to my white paper on surviving this financial no man's land at the zero bound. Momentum breaks are signs of switches.
"Surviving Financial No-Man's Land Surviving Financial No-Man's Land: Broken Models & Interest Rates at Ground Zero"
A White Paper by: Allen R. Gillespie, CFA
Are there market analogies here? Could this conclusion below for the very best batsmen in cricket be suitable for the top performing markets/sectors? The greatest risk is for them to stumble early in a session otherwise it pays to expect further strength.
The conclusion seems to be that there is a very small window in the beginning of a batsman's innings in which there is a greater chance of dismissal than there ordinarily is. This makes sense — batsmen take some time to acclimatise to the game conditions. But this is a small window — once the batsman has scored about three runs, you have the same chance of dismissal whatever the current score. Interestingly, tiredness does not seem to play a part — the exponential distribution holds well out to 250 runs (quite a few hours of batting). It should be remembered that this analysis was completed on the top 34 run scorers of all time (5953 innings) and so represents the best ever batsmen. Lesser batsmen are likely to get low scores, so perhaps this window is slightly wider for them. But if we turn to the greatest of the great, Bradman, the window is essentially one run. His effective average before he had scored was a very mediocre nine runs. After he had scored two runs, this effective average had risen to 69. You had to get Bradman out very early!
Stefan Jovanovich writes:
Seconded.
What fascinates me about cricket is that it is the inverse of baseball. In baseball the really good pitchers are the rarity. Against them even the best hitters can only hope for mediocre performance. At any one time, almost everyone in the major leagues can hit a 90 mph fastball (those few who can't don't last long). So, on the days when a mediocre pitcher or pitchers are unable to control their other pitches, the scores can balloon to lopsided totals that are not seen in even the most thorough drubbings in cricket. The rule for the really good pitchers is the same one Craig has just shared: you have to get to them early. Once a great pitcher has adjusted to the shape of the ballpark's mound and the effects of the day's weather and gotten the first few outs, he will be nearly unhittable.
See Sandy Koufax and Nolan Ryan
Galen Cawley adds:
Stefan, agreed, but you can't omit this guy!
More importantly, I found this entire discussion on pitching and the art of deception to be utterly fascinating. The video analysis is eye-opening. It tells you why you know what you know pitching (and hitting)…and makes your knowledge better. It's positively Baconian. Key excerpts:
"What he means by this is that if a hitter swings at what he thinks will be a 90-mph fastball down the middle, he can still accidentally run into either a 96-mph fastball down and away or an 85-mph pitch on the inside — all intersecting the arc of his swing — and make solid contact. Husband believes this happens far more frequently than one might think. Standard baseball strategy says that all a pitcher must do to avoid this dilemma is mix up his pitches — fastballs, sliders, changeups, curveballs. Because they come in at different speeds, the hitter will be confused. Simple, right?

"The problem," said Husband, "is when pitchers pitch backwards."
This means that if a pitcher throws an 86-mph slider high on the inside corner, and follows it with a low-and-away 92-mph fastball, the pitches' EV readings would be exactly the same: 89 mph. And hittable by accident.
[My emphasis: i.e., most pitchers throw to the hitters' bats because they lack command — most retail investors throw money at the markets because they chase the form, and have poor execution to boot!]
There is an imaginary stripe that runs diagonally across the strike zone, from the batter's feet to shoulder level in the opposite batter's box, where a pitch's EV equals its actual speed. Husband calls this the Zero Line. He calculated that for every 6 inches the ball moves closer to the hitter from that line, it picks up 2.75 EV mph; for every 6 inches it moves away, it loses an equivalent amount. This gives strikes thrown at identical speeds on a given horizontal plane about a 6-mph fluctuation in reactionary speed from one end of the strike zone to the other. Add vertical differences into the equation and that spread can easily double, all for pitches that are thrown at the same actual speed.
This idea is far less important on a single-pitch basis than it is when integrated into a sequence. The hitter's perception of the speed of a given pitch is affected by the speed and location of the pitch or pitches that immediately precede it. Roughly speaking, a pitch that follows slower pitches can appear faster, and something slow, when following a faster pitch, appears to be even slower.
"Hitters are like sharks to blood," Husband explained. "When they see two pitches in the same place and at same speed, they begin very quickly to be able to time them, and when they can time them, they attack. But that timing maxes out at about a 6-mph difference in pitch speeds."
I Love the idea of a sequence…how many times has the market changed up on my and put me in an 0-2 count?
Stefan Jovanovich replies:
Absolutely. The entire art of pitching is to not let the batter get comfortable with where he is looking. "The plate is 7 baseballs wide; until you get to 2 strikes, you look at either the inner 4 or the outer 4." (That is a steal from a MLB hitting coach whose name escapes me right now.) If you let the batter look in the same horizontal box, he can hit the pitch, as Husband says, even if he is looking "in" and the pitch is thrown "out".
My only quibble is to point out that Maddux's performances in the post season were mediocre. By the time the best teams get to the playoffs and especially the World Series they finally get enough rest between games to be really quick with their bats. That is when a pitcher needs to be able to simply throw it past them - as Maddux couldn't. The pitchers who could reach a virtual speed of 95+ - "virtual" because there are left-handed pitchers like Warren Spahn and Madison Bumgarner who used their high leg kick/body turn to hide the ball as they delivered it on the diagonal Husband describes. Their balls came faster than they were thrown.
Of course, there was also a pitcher named Koufax who hid the ball but didn't need to; he was positively unfair.
23bb
Jon Moen and Ellis Tallman wrote a wonderful paper on the Call Loan Market in December 2003.
It explains in detail how and why the Federal Reserve system originated as a further extension of the New York Clearinghouse.
The Central Banks and their own intermediaries (IMF, World Bank, et. al.) are now what the Federal Reserve was designed to be - the people who will never let the markets run short.
The premise then was that the demand for specie (what Friedman called "high-powered money) was an inescapable part of any national banking system and international trade. Settlement ultimately had to be in gold, even if, in a crisis, the clearing of trades would be done Bagehot style - using the central banks' own credit.
In another few years it will be half a century since gold was the ultimate currency for international settlements.
It is now credit turtles all the way down.
It would probably never happen, but journalists should have to pass a regulatory exam of basic market sense. Maybe that way they would stop abusing the idea of freedom and liberty.
So journalists get the poetic license to spew such bunkum as rise in gold prices by 5% will reduce demand. The whole world reads such comments and gets affected, forgetting totally that Gold is a "Giffen Good" where the economic utility is derived by possessing it and not by consuming anything of it. The more the price rises, the more demand rises…. a.k.a. the tulip mania. But Liberty must be allowed to be abused by those holding the pen.
So this morning in India, when I noticed a certain Business News Channel that has been hollering all the last 20 days that gold is drowning, gold is drowning suddenly without any rhyme commented the overnight jump in gold prices will "reduce demand in the festive season ahead", I pulled my handkerchief and collected the small nickels I had wagered on the gold wheel and pocketed a humble profit.
I wonder if Liberty would be breached at all, if regulators world over made it mandatory that newspapers should only supply news and stop behaving as views-papers. All publications and broadcasters should have well defined separate sections called the "views-paper" wherein only those journalists who have passed a regulatory exam that measures if the candidate has an IQ of 100 or above should be entitled to publish.
A typical news supply source, whether a newspaper or a TV channel are today very difficult to be separated from what in yesteryears we used to call a tabloid. 5% news, 35% views, 10% gossip, 10% titillation and the rest of the bandwidth choked with advertising.
ASK the CHAIR!
Q: Can anyone explain why I am constantly reading posts about possible entry points, buying times/conditions, number crunching stats as to undervalued situations, etc., when it has been absolutely clear to me that we are in the midst of a secular bear market? Mind you, this has nothing to do with personal sentiment or opinion; it is simply interpreting what I am seeing each and every day and trading accordingly. I am not a doomsday bear, nor do I have any biases; it is just amazing to me how many established professionals are still trying to buy buy buy at every possible juncture day to day. Does anyone who calls themselves a trader ever short overvalued stocks/markets/moves? How many rallies do you need to see fizzle into oblivion to prove what we are in the midst of? (Obviously, there are specific sectors and stocks that rise at specific times or under specific conditions and certain short term trading styles where you can be as bullish as you wish; I speak of the market condition in general.) Why have I been able to count on one hand the number of times I have read of any bearish play or overvalued situation? Doesn't this market call for at least some posts of a great short on some overvalued garbage? I am aware that everyone has their own style, but I find it incomprehensible as to why I continue to hear predominantly of bullishness. I'm open to your reasons.
Chair's response:
A personage who is absolutely convinced that we are in the midst of a bear market inquires why he finds so little company on our list besides those obviously talking their book. The reason is that most people on this list have read "Triumph of the Optimists" and "Practical Speculation," and both books emphasize the long-term 10%-a-year upward bias in all stock markets in all countries. That's the reason at a theoretical level. At a practical level, I would add, and this is just personal based on my observations of many years in the business, as well as exposure to almost all major hedge fund managers, including one who hates enterprise as much as Buffett — yes, I would add that the reason we don't hear from those absolutely convinced that we are in the midst of a bear market is that they have been, are or will shortly be, broke, morally and financially, metaphorically speaking. Drinks on me.
There were 61 instances of $SPX closing of 5% from the all time closings,of which 20 turned into 10% drop from ATH ( 33% of them) of which 9 turned into a 20% drop from ATH (15% of them) of which 5 turned into 30% drop from ATH, (8% of them) and only 2, into 40 % drop from ATH (3% of them) and only one into 50% drop from ATH (2% of them).

legend definition
Dip 5% from ATH
ATH All Time High ( end of peak of the cycle )
NewATH New All Time High ( new peak after a dip/correction/*)
WorldEnd the bottom in the cycle
Depression 50% drop from ATH
Panic 40 % drop from ATH
Crash 30% drop from ATH
Bear 20% drop from ATH
Correction 10% drop from ATH

Date SPX legend
21-Aug-15 1970.89 Dip
21-May-15 2130.82 ATH
31-Oct-14 2018.05 NewATH
15-Oct-14 1862.49 WorldEnd
10-Oct-14 1906.13 Dip
18-Sep-14 2011.36 ATH
27-Feb-14 1854.29 NewATH
3-Feb-14 1741.89 Dip
3-Feb-14 1741.89 WorldEnd
15-Jan-14 1848.38 ATH
11-Jul-13 1675.02 NewATH
24-Jun-13 1573.09 Dip
24-Jun-13 1573.09 WorldEnd
21-May-13 1669.16 ATH
28-Mar-13 1569.19 NewATH
9-Mar-09 676.53 WorldEnd
20-Nov-08 752.44 Depression
9-Oct-08 909.92 Panic
6-Oct-08 1056.89 Crash
9-Jul-08 1244.69 Bear
26-Nov-07 1407.22 Correction
7-Nov-07 1475.62 Dip
09-Oct-07 1565.15 ATH
5-Oct-07 1557.59 NewATH
15-Aug-07 1406.70 WorldEnd
27-Jul-07 1458.95 Dip
19-Jul-07 1553.08 ATH
30-May-07 1530.23 NewATH
9-Oct-02 776.76 WorldEnd
16-Jul-02 900.94 Panic
17-Sep-01 1038.77 Crash
12-Mar-01 1180.16 Bear
14-Apr-00 1356.56 Correction
13-Apr-00 1440.51 Dip
24-Mar-00 1527.46 ATH
21-Mar-00 1493.87 NewATH
25-Feb-00 1333.36 WorldEnd
28-Jan-00 1360.16 Dip
31-Dec-99 1469.25 ATH
16-Nov-99 1420.07 NewATH
15-Oct-99 1247.41 WorldEnd
29-Sep-99 1268.37 Correction
26-Jul-99 1347.76 Dip
16-Jul-99 1418.78 ATH
30-Jun-99 1372.71 NewATH
27-May-99 1281.41 WorldEnd
25-May-99 1284.40 Dip
13-May-99 1367.56 ATH
22-Apr-99 1358.82 NewATH
19-Apr-99 1289.48 Dip
19-Apr-99 1289.48 WorldEnd
12-Apr-99 1358.63 ATH
23-Nov-98 1188.21 NewATH
31-Aug-98 957.28 WorldEnd
14-Aug-98 1062.75 Correction
29-Jul-98 1125.21 Dip
17-Jul-98 1186.75 ATH
29-Jan-98 985.49 NewATH
9-Jan-98 927.69 WorldEnd
24-Dec-97 932.70 Dip
05-Dec-97 983.79 ATH
5-Dec-97 983.79 NewATH
27-Oct-97 876.99 Dip
27-Oct-97 876.99 Correction
27-Oct-97 876.99 WorldEnd
07-Oct-97 983.12 ATH
2-Oct-97 960.46 NewATH
29-Aug-97 899.47 WorldEnd
15-Aug-97 900.81 Dip
06-Aug-97 960.32 ATH
5-May-97 830.29 NewATH
11-Apr-97 737.65 WorldEnd
27-Mar-97 773.88 Dip
18-Feb-97 816.29 ATH
13-Sep-96 680.54 NewATH
24-Jul-96 626.65 WorldEnd
15-Jul-96 629.80 Dip
24-May-96 678.51 ATH
14-Feb-95 482.55 NewATH
4-Apr-94 438.92 WorldEnd
29-Mar-94 452.48 Dip
02-Feb-94 482.00 ATH
20-Nov-92 426.65 NewATH
9-Oct-92 402.66 Dip
9-Oct-92 402.66 WorldEnd
14-Sep-92 425.27 ATH
29-Jul-92 422.23 NewATH
8-Apr-92 394.50 WorldEnd
7-Apr-92 398.06 Dip
15-Jan-92 420.77 ATH
24-Dec-91 399.33 NewATH
29-Nov-91 375.22 WorldEnd
22-Nov-91 376.14 Dip
13-Nov-91 397.41 ATH
12-Nov-91 396.74 NewATH
9-Oct-91 376.80 Dip
9-Oct-91 376.80 WorldEnd
28-Aug-91 396.64 ATH
6-Aug-91 390.62 NewATH
15-May-91 368.57 Dip
15-May-91 368.57 WorldEnd
17-Apr-91 390.45 ATH
13-Feb-91 369.02 NewATH
11-Oct-90 295.46 WorldEnd
17-Aug-90 327.83 Correction
3-Aug-90 344.86 Dip
16-Jul-90 368.95 ATH
29-May-90 360.65 NewATH
30-Jan-90 322.98 Correction
30-Jan-90 322.98 WorldEnd
13-Oct-89 333.65 Dip
09-Oct-89 359.80 ATH
26-Jul-89 338.05 NewATH
4-Dec-87 223.92 WorldEnd
19-Oct-87 224.84 Bear
19-Oct-87 224.84 Crash
15-Oct-87 298.08 Correction
4-Sep-87 316.70 Dip
25-Aug-87 336.77 ATH
15-Jun-87 303.14 NewATH
20-May-87 278.21 WorldEnd
13-Apr-87 285.62 Dip
06-Apr-87 301.95 ATH
2-Dec-86 254.00 NewATH
29-Sep-86 229.91 WorldEnd
11-Sep-86 235.18 Dip
04-Sep-86 253.83 ATH
26-Aug-86 252.84 NewATH
15-Jul-86 233.66 WorldEnd
14-Jul-86 238.11 Dip
02-Jul-86 252.70 ATH
11-Nov-85 197.28 NewATH
25-Sep-85 180.66 WorldEnd
11-Sep-85 185.03 Dip
17-Jul-85 195.65 ATH
21-Jan-85 175.23 NewATH
24-Jul-84 147.82 WorldEnd
13-Feb-84 154.95 Correction
28-Oct-83 163.37 Dip
10-Oct-83 172.65 ATH
10-Oct-83 172.65 NewATH
8-Aug-83 159.18 WorldEnd
1-Aug-83 162.04 Dip
22-Jun-83 170.99 ATH
6-Jan-83 145.27 NewATH
23-Nov-82 132.93 WorldEnd
16-Nov-82 135.42 Dip
09-Nov-82 143.02 ATH
3-Nov-82 142.87 NewATH
12-Aug-82 102.42 WorldEnd
22-Feb-82 111.59 Bear
24-Aug-81 125.50 Correction
8-Dec-80 130.61 Dip
28-Nov-80 140.52 ATH
12-Nov-80 134.59 NewATH
30-Oct-80 126.29 Dip
30-Oct-80 126.29 WorldEnd
15-Oct-80 133.70 ATH
6-Oct-80 131.73 NewATH
29-Sep-80 123.54 Dip
29-Sep-80 123.54 WorldEnd
22-Sep-80 130.40 ATH
17-Jul-80 121.44 NewATH
3-Oct-74 62.28 WorldEnd
5-Jul-74 83.66 Crash
27-Nov-73 95.70 Bear
27-Apr-73 107.23 Correction
7-Feb-73 113.66 Dip
11-Jan-73 120.24 ATH
1-Nov-72 112.67 NewATH
16-Oct-72 106.77 Dip
16-Oct-72 106.77 WorldEnd
14-Aug-72 112.55 ATH
6-Mar-72 108.77 NewATH
26-May-70 69.29 WorldEnd
14-May-70 75.44 Crash
29-Jan-70 85.69 Bear
19-Jun-69 97.24 Correction
6-Jan-69 102.47 Dip
29-Nov-68 108.37 ATH
24-Sep-68 102.59 NewATH
2-Aug-68 96.63 Dip
2-Aug-68 96.63 WorldEnd
11-Jul-68 102.39 ATH
29-Apr-68 97.97 NewATH
5-Mar-68 87.72 Correction
5-Mar-68 87.72 WorldEnd
1-Nov-67 92.71 Dip
25-Sep-67 97.59 ATH
31-Jul-67 94.75 NewATH
5-Jun-67 88.43 WorldEnd
31-May-67 89.08 Dip
08-May-67 94.58 ATH
4-May-67 94.32 NewATH
7-Oct-66 73.20 WorldEnd
29-Aug-66 74.53 Bear
16-May-66 84.41 Correction
2-Mar-66 89.15 Dip
09-Feb-66 94.06 ATH
27-Sep-65 90.65 NewATH
28-Jun-65 81.60 WorldEnd
9-Jun-65 85.04 Dip
13-May-65 90.27 ATH
17-Dec-63 74.74 NewATH
22-Nov-63 69.61 Dip
22-Nov-63 69.61 WorldEnd
28-Oct-63 74.48 ATH
3-Sep-63 72.66 NewATH
26-Jun-62 52.32 WorldEnd
28-May-62 55.50 Bear
30-Apr-62 65.24 Correction
10-Jan-62 68.96 Dip
12-Dec-61 72.64 ATH
1-Nov-61 68.73 NewATH
24-Apr-61 64.40 Dip
24-Apr-61 64.40 WorldEnd
17-Apr-61 68.68 ATH
27-Jan-61 61.24 NewATH
25-Oct-60 52.20 WorldEnd
4-Mar-60 54.57 Correction
9-Sep-59 57.29 Dip
03-Aug-59 60.71 ATH
24-Sep-58 49.78 NewATH
22-Oct-57 38.98 WorldEnd
21-Oct-57 39.15 Bear
21-Nov-56 44.67 Correction
30-Aug-56 46.94 Dip
03-Aug-56 49.64 ATH
16-Jul-56 49.14 NewATH
28-May-56 44.10 WorldEnd
15-May-56 46.37 Dip
20-Mar-56 48.87 ATH
9-Mar-56 46.70 NewATH
23-Jan-56 43.11 WorldEnd
19-Jan-56 43.72 Dip
14-Nov-55 46.41 ATH
14-Nov-55 46.41 NewATH
11-Oct-55 40.80 Correction
11-Oct-55 40.80 WorldEnd
26-Sep-55 42.61 Dip
23-Sep-55 45.63 ATH
12-Apr-55 37.66 NewATH
14-Mar-55 34.96 Dip
14-Mar-55 34.96 WorldEnd
04-Mar-55 37.52 ATH
4-Feb-55 36.96 NewATH
17-Jan-55 34.58 Dip
17-Jan-55 34.58 WorldEnd
03-Jan-55 36.75 ATH
11-Mar-54 26.69 NewATH
14-Sep-53 22.71 WorldEnd
9-Jun-53 23.60 Correction
31-Mar-53 25.29 Dip
05-Jan-53 26.66 ATH
28-Nov-52 25.66 NewATH
22-Oct-52 23.80 WorldEnd
15-Oct-52 24.06 Dip
08-Aug-52 25.55 ATH
25-Jun-52 24.66 NewATH
20-Feb-52 23.09 WorldEnd
19-Feb-52 23.36 Dip
22-Jan-52 24.66 ATH
3-Jan-52 23.88 NewATH
23-Nov-51 22.40 WorldEnd
7-Nov-51 22.49 Dip
15-Oct-51 23.85 ATH
2-Aug-51 22.82 NewATH
29-Jun-51 20.96 WorldEnd
18-May-51 21.51 Dip
03-May-51 22.81 ATH
28-Dec-50 20.38 NewATH
4-Dec-50 19.00 Dip
4-Dec-50 19.00 WorldEnd
24-Nov-50 20.32 ATH
22-Sep-50 19.44 NewATH
17-Jul-50 16.68 WorldEnd
29-Jun-50 17.44 Correction
26-Jun-50 18.11 Dip
12-Jun-50 19.40 ATH
3-Jan-50 16.66 Start
238a
In such a technologically influenced trading environment, one is used to instant co- and counter movements in markets.
Without thinking too deeply about it and with respect to Arnold Zellner's 'keep it simple' mantra, one is compelled to ask the following:
Why the heck didn't TYU5 and USU5 trade way higher on Friday given the SP500 move?
anonymous writes:
During a run on Thursday night east coast time I thought about the market and the potential opportunities and pitfalls that may lie ahead in the next 24 hours. Basing my thesis on several factors, the most direct I will elaborate on below, the others too long to espouse upon at the moment. My conclusions consisted of some of the following all of which I acted upon reaching a telephone after reaching my phone:
1. the front end of the curve in the US, namely EDH8 or the like, should rally and have minimal short term downside risk as a continuation lower in equities, the general drift higher in the front end over the past several years, lower commodity prices, stronger dollar, sub-par US growth, etc. supported the view…this is in my view is a slightly cleaner trading on expectations of Fed to less than market expectations based on recent data and markets than the back end, particularly given the flattening in place since around July 13 led by the back end, looking at a simple regression I don't see a meaningful difference between the US 2yr or US 10yr to SPX either
2. the U.S dollar would probably weaken and be led by the JPY given market positions, albeit correlations are not that great to the Nikkei or US 2 year rates, but one thing to consider is newly dirty float of CNY which is somewhat based on "market rates" so I expect that to stabilize or strengthen possibly next week allowing some downward pressure off of Asian FX, including the JPY, I also sold the British Pound on the thesis that there is too much tightening priced into the front end of the curve and the market is long GBP on expectations of the BOE and FED leading the tightening charge, let alone the somewhat mixed UK data of late and the "economic surprise indices" I watch are on the high end of expectations of the past few months
Having said this I made the large mistake of not hedging properly my Euro puts versus the US dollar over the past few weeks and that is a greater lesson of many mistakes to be improved upon.
I am re-reading something about Long Term Capital Management. The way they added leverage intrigues me. It says that without leverage their annual return on asset would be something like 2.5%, but by adding leverage, they got it to 46%. So, the borrowed money had to charge much lower than 2.5% interests. How could they always easily find that low cost loans in the 90's?
One notes 23 times when the S&P has been down 30 on a day and 100 big points on 7 day since 1998. Average more 3 days later 20 points, 12 points next day 6 of them occurred on a Friday. 2 days later market up 26 points. 5 of 6 up. Results similar for market down 100 points on 10 day basis. The current market is down 100 on 10 day basis and 110 on 7 day basis.
Russ Sears writes:
Since the S&P index has not been down less than -4% for two days returns since Nov. 1, 2011 I looked at the historical S&P index. There have been 100 non-overlapping 2 days when the S&P was down less than -4% (LN return) counting this Friday. The next 2 days returns cumulative has been 58.4% or 0.59% average 62 of those 99 have been positive Max return 9.1% Min Return -28.2% (Oct. 87).
Sadly we lost a local doctor Saturday who was trying to set a new world record for depth—1,200 feet. He never came back. [News Story ]. More experienced divers have posted these comments that ring true to many of my trading errors.
lw
Four Attitudes Characterize Leading Tec Divers
In considering your growth as a tec diver, it's worth noting the characteristics tend to typify leaders in not just tec diving, but in most areas of exploration:
Humility. They realize that they don't know everything, and that there may be more than one right way to do something. Their ego doesn't get in the way of learning, doing or teaching.
Open Mindedness. They never reject something just because it's new or different, and they listen to other viewpoints. They don't fear change and they're not threatened by differing opinions.
Analytical. They accurately and realistically weigh the merits of a technology or procedures for themselves and never accept something just because it's new or because someone else thinks it's better.
Competent. While they're open to change and alternative ways to do things, their own methodologies are solid and they can demonstrate a rationale and realistic basis for each. They're quietly confident about how they dive.
207f
Imagine a world where:
You can observe 'n' prices :X1, X2, X3…..Xn occurring at times Y1, Y2, Y3…..Yn - all in real time and the next day, incredulously, the 'officially provided' information does not agree with this. One should think about what this means for testing and what adjustments might be efficacious.
Almost all information transmitted to subscribers of the major industry standard news / data platforms is of no use whatsoever. One should think about how information gets to the flashing screens in front of you and how many layers of 'flexionic ether' it passes through en route.
The things that work make no sense and are non intuitive. For many years , say between 1990 and 2005, one rejected much because it 'didn't make sense'. A great personage on this list cured me of that most debilitating of trading ailments.
Imagine that world… I'm just saying, is all!
An anonymous old time trader adds:
In the real world, at the exchange, right after the close there is the last price after which the settlement price is determined. The settlement price usually, but does not always agree with the last price, and that is due to the power of the pit committee or whatever they call it nowadays. Things have gotten much better since the closure of the pits, but there are still very rare occasions when the committee will override the last print and adjust the settlement price. There's a lot of money changing hands with a cent and the orders difference for a contract that has an open interest of a million contracts. The rule of thumb is that the committee will move that last price to inflict as little damage as possible to the members and insiders. For what it's worth, this happens more frequently in the grains and meats than the financials but it must be noted that it's a very rare occurrence in these electronic days. Nowadays, there might be the rare occasion where it will differ by a quarter cent, but a couple of years ago, it was the wild West. In 2012, I complained privately to the Chair that my legal limit position at the second largest wheat market, was subject to an average of a 2 cent adjustment everyday at the close, always against me. I knew what they were doing and as a former member of a couple of pit committees, I understood what was going on but still didn't like my pocket getting picked every day. Once after a week straight of their shenanigans, my complaint to the exchange, and threats were so vociferous, they changed the settlement price in my favor…..an hour after the close….on a Friday. As an aside, a meal for a past lifetime, my mentor taught me to watch the pit committee's adjustment and listen to the conversation right after the close and hear the number they gave the reporter. This gave an excellent indicator as to whether the pit was long or short. But that was then and this is now.
In a beautiful passage from Les Miserables, Hugo speculates that Napoleon at Waterloo might be compared to a race horse that was crippled who we all feel great sorrow and compassion for. Contrast this to the envy and loathing that we tend to feel when a rich man loses his fortune especially in the market. One notes a middle response to Tiger Woods missing his third cut in a row in a major tournament. There is empathy because he is a personage of color, but an opposite because he was not a man of faith?
I am happy that even counting has limitations. I am happy that everything has limitations except the human folly and human imagination. Because if there were any way in this universe, in this market, in this life that was totally bereft of any adventure and therefore any risk, there would be hardly any difference between the living and the dead.
Uncertainty is life. Uncertainty is evolution. Uncertainty is the fuel of progression. Uncertainty is the reason that learning, knowledge, enterprise and effort have value. Without it, a stone and a man would be identical at best. Perhaps the stone would be at peace and man still restless. It is uncertainty that makes the restlessness of man the fuel for transporting us into the future. Certainty, the chimera that all chase, I am happy exists in non-existence only.
Currently I am researching price gaps. So far I must say it is a positive surprise in the flood of patterns that do not hold or are mediocre. What do Specs think about price gaps and what is your preferred game: going against the gap or with the gap?
Larry Williams writes:
In my view, gaps are very helpful in trading as a sign of excessive emotionalism.
anonymous writes:
Gaps are price zones with highest consensus and lowest struggle for discovery of price. When there are no buyers and only sellers without a contract traded price gaps down and vice versa.
Volume is a measurement of the struggle for discovery of price. Absence of volume then must imply minimalistic struggle for the discovery of price.
Yet, at the gaps, particularly in larger ones, there are debris of bad trades that have become bigger than the loss tolerance of over-intelligent traders. When prices return back to such gaps the "getting even" type traders provide the counter trend support / resistance, perhaps.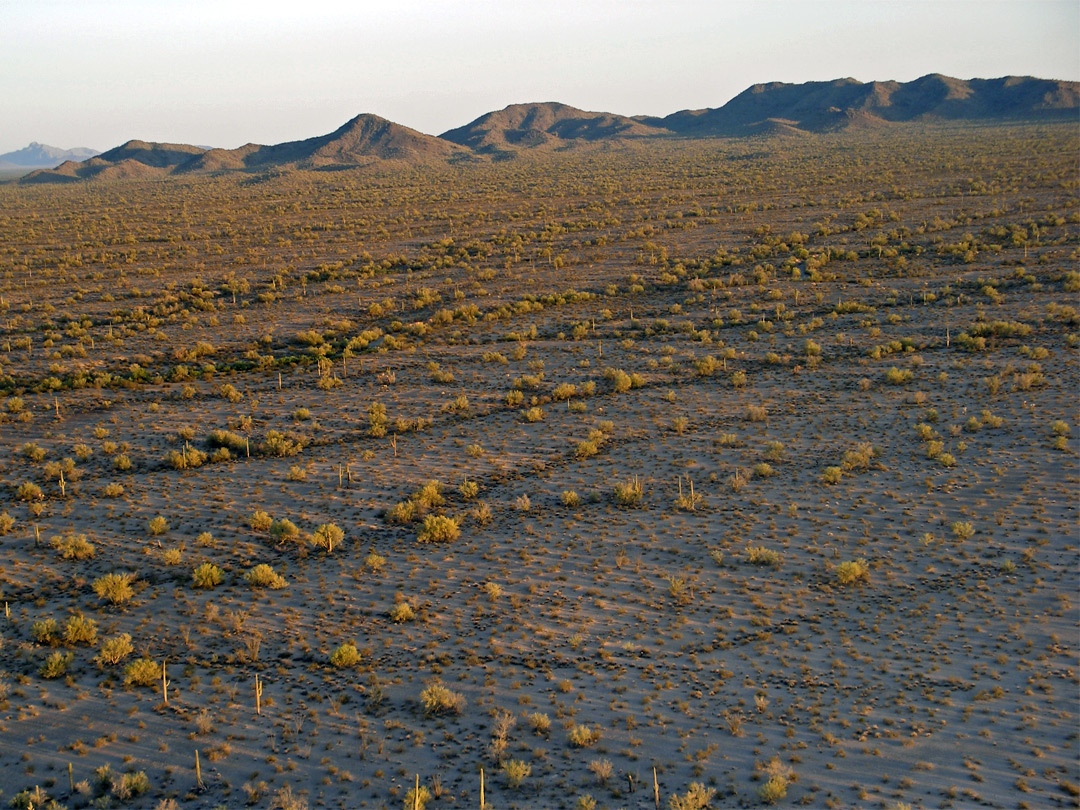 Today I hiked in the Sonoran desert sand for four waterless hours at 120F in dry air east of the Salton Sea with ten pound ankle weights around each foot.
I became overheated and dizzily jumped into a canal to revel in the cool blast. The forgotten ankle weights dragged me to the bottom as my life flashed before me. There were stabbings, illnesses, freight escapes, and lost times in the wilderness in a series that convinced me that the mind remembers quicker than awareness perceives.
I couldn't crawl up the steep canal sides, and so powerfully frog kicked a minute to a rope for bathers, and pulled myself out to live another day.
It's a darn shame we're not getting the benefit of Ghostly analysis of this: "Project Omega" - Why HFTs Never Lose Money: The Criminal Fraud Explained"
anonymous writes:
The glaring problems with preferenced ATS's, payment for order flow, Maker Taker, exchanges at data vendors, the SIP setting NBBO etc etc…. if it didn't affect me, it would almost be fun to watch the advisory committee meeting unfold.
There was discussion here about the importance of doc Greenspan warning of euphoria bubble in bonds. Some were skeptical. I said that regardless of a person's current acumen, the memory of his past deeds lingers on until eternity. Furthermore, I say he is a man of great gravitas with the Fed. They're such a bunch of fuddy duddies so enraptured with their undeserved status that they are bound to treat a former chair with great undeserved respect.
Ken Drees writes:
This to me seems very plain and straight forward, very uncomplex and without a whiff of fraudulent opacity. And since rates are already backing up and the Fed needs to get on the right side of things, the 1/8pt peck on the cheek may just be coming in September. But Dr. Greenspan also said that you can't tell when its a bubble till its been popped, so this statement could simply be interpreted as financial entertainment—remember Wayne Angell?
Alan Greenspan has a warning for bond investors as the U.S. central bank
prepares to raise its benchmark interest rate from close to zero. "We
have a pending bond market bubble," the former Federal Reserve chairman
said Monday in an interview with Bloomberg. "What ultimately will
determine where it goes is to reach back and to ask ourselves where is
the normal interest rate?"
P. J. O'Rourke, of all people, has a quote that has gotten me thinking.
"There is a simple rule here, a rule of legislation, a rule of business, a rule of life: beyond a certain point, complexity is fraud. You can apply that rule to left-wing social programs, but you can also apply that rule to credit derivatives, hedge funds, all the rest of it."
Does this contain some truth, in the areas that this list is most interested in? Or does it reflect the suspicion people have for things they can't understand?
Gordon Haave writes:
I've held this view for a long time about the Fed and most economic matters. The basics are easy, they are then made more complex primarily so that people don't understand them.
Another good example of this, by the way, is trade policy/stagnant real wages. Why are real wages stagnant? Well, NAFTA and trade policy. If you increase the supply of labor, you decrease the market clearing price. It's simple stuff. Very simple. Econ 101.
However, if the people understood it that clearly they would revolt against it, which is why it is presented as being complex, when it isn't.
That is not to say that I am anti-free trade per se, but the average american would be if he understood the short to medium run implications.
2168
Since Rocky is taking a 4 week from posting, I will take the opportunity to miss a usually well deserved intellectual slap to the back of the head and note that we will soon have a test of Humboldt's Law on the importance of the time versus magnitude of a bubble versus the intensity of the deflation.
In Canada, housing has been on a 12 year bubble. It will deflate at some point. 12 years is, I suggest, a long period for a bubble. Let's see what happens during the inevitable deflation.
Alex Castaldo clarifies:
Humboldt's Law of climate says that the temperature at a certain point on the Earth depends on both the altitude above see level (the higher the altitude the colder it is) and on the latitude (the further away from the Equator, the colder). Humboldt's Law of market crashes is David Lilienfeld's idea that the severity of the crash depends both on the price runup and the length of time the bubble lasted,
The search for proverbs about being late leads me to turn to Wiswell for timeless guidance again. Something that the people on this site seem to agree with me about "avoid useless checks, traps, and trades. They lead to loss".
"We depend on our opponents bad moves to make some wins."
"Sometimes you have your opponent exactly where he wants you… and then it's too late."
"A trade once made can never be unmade."
"There is a time to attack, and a time to defend–and a time to wait." (the summer markets favor the latter).
"When your opponent offers you a piece as a gift. It is often better to just say no."
"Instead of trying to learn all the openings it might be wise to just adopt two of three favorites."
"Trading is like checkers. A single bad move can create a domino effect– and lead to loss."
"After fifty years of paying checkers I've learned one thing. Those who hesitate are those who win the gold."
"Cocksureness in checkers, trading or life is the badge of ignorance."
So now they tell me why the S&P rose 30 points from noon to close yesterday.
What is the appropriate proverb for this? "The news follows the price"? "Too late by half"? "Prediction is easy–after the event has occurred". "A stitch too late helps no fate"? "Better late than never"? "Better to be late than risk being wrong". "It is easy to be wise– after the event"? "Wait before you leap". "A prediction after the fact is never wrong"?
Okay. Thinking about it leads me to believe that one of the most important things for summer markets is to wait. Sit on your hands. Don't trade until half an hour has passed?
"Finland's Stubb Optimistic Greek Bailout Deal Will Be Reached"

2015-08-13 09:45:26.142 GMT

By Chad Thomas and Raine Tiessalo

(Bloomberg) — Finnish Finance Minister Alexander Stubb expressed optimism that a deal will be struck with Greece in the coming days, allowing the government in Athens to meet debt payments later this month.

"Things are looking much better right now," Stubb said in an interview on Thursday in Helsinki. "We have indicators that the Greek government is more serious now. The path towards recovery has started. It is going to be long but we have weathered the worst of the storm."

Stubb said he's confident that euro-area finance ministers gathering Friday in Brussels will be able to reach either a conclusive deal to provide 85 billion euros ($95 billion) in aid or at least extend a bridge loan to the country in time for Greece to make a payment to the European Central Bank of 3.2 billion euros next week. Germany's government on Wednesday withheld approval of the draft bailout plan, saying a bridge loan remains an option if a full aid program isn't agreed in time for the ECB payment.

"We are quite agnostic about which one is used," Stubb said. "If more time is needed we can do that. If we can already now verify that the measures that have been agreed by the Greek government and the troika will fully take place, we will probably be willing to give a green light to the program."
John Floyd writes:
Build a strong foundation of knowledge of what is driving the European macroeconomic and geopolitical cycles and how market will respond. Analyze how the opponent is moving and perhaps it is better to attack the single or double corner. Perhaps the attack is directed to the currency markets as in the past year. Or, rather, perhaps the attack is directed to the rate markets as in years prior. The opponent continues to move and play the same strategy. You remind yourself as Einstein said "Insanity: doing the same thing over and over again and expecting different results". But, there is a time to press the position and there is a time to wait out the opponent's hubristic bad moves. Stick to the knitting of the core repertoire that are the main arrows in the quiver.
24fe
There's nothing new in the world of sports or trading. Although yesterday it was close. This story about Kyrgios saying that another player nailed Wawrinka's honey is exactly like Gannet telling Anthony that LaLa tastes like Honey Nut Cheerios during the heat of battle.
TENNIS: Stan Wawrinka urges action against Nick Kyrgios

2015-08-13 11:03:03.627 GMT

Aug. 13, 2015 (Sports Network) — MONTREAL (AP)

French Open champion Stan Wawrinka urged tennis authorities on Thursday to take action against Nick Kyrgios for an ''unacceptable'' comment during a match at the Rogers Cup. Wawrinka wrote on his Twitter account that the Australian's words were ''not only unacceptable but also beyond belief.'' A courtside microphone picked up the 20-year-old Kyrgios saying that Australian player Thanasi Kokkinakis had slept with a player who is reportedly Wawrinka's girlfriend. ''There is no need for this kind of behaviour on or off the court and I hope the governing body of this sport does not stand for this,'' the 30-year-old Wawrinka wrote on Twitter.

Wawrinka, ranked fifth in the world, announced in April that he had separated from his wife, with whom he has a daughter. Wawrinka has since been linked with 19-year-old Donna Vekic of Croatia, who is ranked 127th. Vekic played mixed doubles with Kokkinakis, also 19 and ranked No. 76, at the 2014 Australian Open as a wild-card entry. Kyrgios beat Wawrinka on Wednesday when the Swiss retired with a lower-back injury while trailing 4-0 in the third set. In a post-match interview on court, Kyrgios said Wawrinka had provoked him. ''He was getting a bit lippy at me so, I don't know, it's just in-the-moment sort of stuff,'' Kyrgios said. ''I don't really know, I just said it.''
The Monthly Treasury Statement for July has just been published. Of particular concern is the Hospital Insurance (Medicare tax) payments for self-employed enterprises. They continue to languish.
Historically there are no direct causal relationships between this data and equity prices. That is, no one is going to see this data and draw any connection to equities. Most people have no idea that the data exists, and following it is problematic for most (especially financial journalists). The safest thing one can say is that the data does not support any rumors of a renaissance in ultra-small (self-employed) businesses. But you knew that, didn't you.
A Timeline of Illiteracy
Up until the
1970s: If you could not write or read
1980s: If you could not read or write a foreign language, perhaps
1990s: If you could not read, understand, write and re-write computer code
2000s: If you could not search, scan and navigate to dig out what you wanted out of internet
2010s: If you could not enrapture the social media channels, do viral marketing, produce growth hacking
2020s: ?
Ken Drees writes:
2020s: if you would/could not submit to a human brain. I'm thinking a faceboard interface operation linking you to worldbase control systems.com.
This paper by Yi Wen explains China's remarkable growth very well:
An excerpt:
By asserting that political institutions and the rule of law are prerequisites for economic development, such theories [i.e. those of Gerschenkron, Acemoglu and Robinson, and others] overlook the endogenous and evolutionary nature of institutions and the frequent disconnections between rhetoric and practice, between the rule of law and its actual enforcement, and between political institutions and economic policies. Thus, these theories end up confusing consequence with cause, correlation with causation, political superstructures with economic foundations, and open access to political power with open access to economic rights. Specifically, universal suffrage was the consequence of the Industrial Revolution instead of its cause, and modern sophisticated Western legal systems and the ability to enforce them were the outcome of centuries of economic development under colonialism, imperialism, mercantilism, the slave trade, and painful primitive accumulations.
Stefan Jovanovich comments:
The Tariff and the Gold Standard - those twin villains of 19th century
American political economy - did for the United States what China has
achieved through the same export-biased mercantilism.
2074
The Haloid Company went public on April 17, 1936. The company name was changed to Haloid Xerox Inc. in 1958. Here is the chart of its full rise to being the stock of the first technology "bubble". From its effective IPO, when it was listed in July 1961 on the NYSE, the company's stock price increased 15 to 20-fold to its height of the early 1970s "Nifty-Fifty" bubble (a period of a bit more than a decade). By then the company was so worried about the inestimable value of its name that it paid to run ads telling people that they should not call copying "xeroxing".
During roughly the same period of time (a dozen years) Amazon's stock price has increased 29-fold from its initial offering price of $18 on January 2, 2002.
So what did Xerox do differently than Amazon?
Is it a coincidence that I can't find any canned algo type orders that allow a limit price to get hit and then add in a time delay before they start executing? Who would wish to put in a limit order when there could be a news spike that will only get filled well beyond a news shock adjustment price? I'd like a canned order that lets me put in a time delay after limit price hit before it starts to execute. This sort of thing could make a fellow a conspiracy theorist.
A gotterdammerung predicted today by the palpable nervousness out there with corn up 5% saving the day. The upside down man likes to do the conga after his daily 830 am yoga sessions.
One could make a case that Ceres is singing a new song in the grain market, a song that has been frequently heard in previous Augusts. How long she will be singing it, I don't know as it is way above my pay grade. I'm just a paying customer on this ride.
Since the situation may well be worse than this data suggests, my question is how can China maintain 5% growth this year, never mind 7%. Or will the economy hit a wall?
Ralph Vince writes:
It is not like our economy at all. Whereas we panic over QE this or that, there the government owns everything. It can go on forever.
What do you think of Granger's article "Forecasting Stock Market Prices: Lessons for Forecasters" - A Reader

One would suggest that many of the studies use multiple classifications to find the best fit, none of them update the results past 1990, the earnings data they use suffers from the retrospections bias, the samples do not use as-is-files in most cases but data assuming the present members of the index are still there, and they don't take account that people are smart, and they follow the essence of the academic papers. As for low e/p being superior, it is no accident that growth has beaten value for each of the last 12 years or so. As for low volatility being good, naturally if you divide up stocks into 9 regimes, one of them would be best. Granger shot his wad with attempts to apply Fourier analysis with Morgenstern ineffectively, and now he retrospects. Sort of like the sage looking for stocks selling at below cash liquidating value. Great if you can ignore the transactions costs of 25%. However, I agree with Larry and Granger concerning the conclusion but for completely more refined and specialized analysis.
Several years ago I saw an off-Broadway production of "Harvey" starring Jim Parsons because I loved the James Stewart film and because I liked Jim Parsons in "Big Bang Theory." It was a disappointment partially because it was hard to follow Stewart's depiction of Elwood P Dowd. It was like seeing "Sheldon" playing Elwood. Creepy. Being a big Holmes fan and having always felt that no one was ever able to follow Basil Rathbone in the role (except perhaps Jeremy Brett), I was primed to see a Holmes played like Gandalf. But Ian McKellen is a good Holmes, not Gandalf at all, albeit one who is past the end of his career and is struggling to remember… things. I don't want to spoil it. A big plus is some awesome cinematography of the English countryside and the White Cliffs of Dover. Overall a really nice character study and quite diverting.
Peter Grieve writes:
I loved Rathbone when I was a boy, and was blown away by Brett (particularly the earlier episodes). But painful though it is to admit, Benedict Cumberbatch is my favorite Sherlock. In the first two years, anyway. Holmes series (both TV and film) seem to veer away from Conan Doyle's intent before the canon is exhausted.
Stefan Jovanovich writes:
I agree with PG. I think having Martin Freeman as Watson is what puts them first. The first episode is truly a classic. Rubert Graves, Mark Gattis, Louise Brealey, and Philip Davis. Thank God for the Brits and their Empire.
Where would we Americans be without their performers and writers–watching endless Blue Screen ballets performed by people who don't even know how to dance.
There are arguments for and against the log returns in data analysis. Any preferences and why?
Alex Castaldo writes:
The nice thing about log returns is they are additive across time. The log return for the year is the sum of the log returns for Jan, Feb, Mar… Also the log return is to a first approximation normally distributed.
The nice thing about the percentage return is that the % portfolio return is a weighted average of the individual stock percentage returns, weighted by portfolio weights. So for example if you have 1/2 your money in MSFT and 1/2 in GOOG, the portfolio percent return will be the average of the percent returns on these two stocks.
So when I work with portfolios I always prefer the percentage returns. When I work with indexes I work either with percents or with logs (especially when concerned with options, since option theory is all in terms of log returns).
This is an interesting summary on momentum with some references at the end (NewFound leases momentum indexes to S&P).
A tweet from the St. Louis Fed (@stlouisfed)
St. Louis Fed (@stlouisfed) tweeted at 6:45 PM on Fri, Aug 07, 2015:
"Commercial and industrial loans declined by $10.4 billion in a week to
$1.89 trillion"
People have stopped borrowing…what does that mean or lead to?
Sometimes borrowing declines before recession.
Despite stock returns once having been thought to be unforecastable, there is now plenty of optimism that this is not so, as the examples in this paper show: "Forecasting Stock Market Prices: Lessons for Forecasters"
Blown away by the power of the Mongolian film, WOLF TOTEM. The film title in French, tellingly, is DERNIER LOUP—the last wolf, which makes a great deal more immediate sense than the English title.
How it differs from the usual film product: The majesty of the emerald steppes, miles of waist-high sedge, untouched aqua lakes, the capture of the brute elements that play such a role in the Mongol nomadic life, the authenticity of the actors, and the remarkable work evidenced by the director and cinematographers in eliciting stupefying performances by the feral wolves in so many scenes.
It is 1967, and Chen Zhen, played by handsome Shaofeng Feng, an earnest young Beijing scholar, is dispatched to live among the nomad herdsmen of Inner Mongolia. He is soon caught between the advance of civilization from the south, in the rank but domiciled dank mustard of Mao's China, and the nomads' entirely primal and tribal way of life with its setbacks, challenges.. and palpable rewards.
The thoughtful watcher will note the nuanced caste distinctions alluded to in the protagonist student, a Han Chinese, studying these ethnic Mongols so far outside of the (somewhat more) civilized huddle of '60s Beijing. He soon becomes smitten with the herding nomadic life, the camaraderie, and the stoic, alluring, unfussy Mongol women who make such a difference in the hard-scrabble lives of the tribe.
We have long been supporters of wolves. They have been, in the US West, over-hunted, reviled, maligned and legislated almost out of existence. There have been for the past several decades determined efforts by concerned wildlifers to restore numbers to the dwindling fox population: These magnificent animals deserve a niche in the phyla of the world's faunae. Of course, here, they are starving, and prey on the tribe's sheep, gazelles, horses and, if thwarted, even humans. Primordial, they are driven by hunger.
In this striking film, a rebuttal of the new "documentary," UNITY, reviewed in these columns, animals are not vegan angels. they are scarily cunning, biding their time until the nearby gazelles are too full of forage to run quickly—then strike remorselessly. They are resourceful, sentient faunae, yet they are merely following the natural dictates of the laws of nature controlling us. Eat or die. The shiver-inducing scene where the foxes figure out how to surmount the steep sheep enclosure is easily the rival of the emergence of the primordial primates into self-awareness in Kubrick's 2001: A SPACE ODYSSEY. 
We noted that the wolves in the film are starveling, scrawny and fitting with the Mongols' description. They wait for the best time to strike for their supper. And when hurt or slain, they, too, mourn their dead.
We were happy to hear again the Mandarin that enveloped us when we lived in China, and found interesting the empathic humanity (though we doubt such would have been the actual case during the regime of Mao, ending with his death in 1976) of the exasperated Red Guard official functionary come from Beijing trying to corral and admonish the tribe for "substandard" herding and management skills with the People's magnificent horse herd. Astounding, too, was the scene of those same equines, frozen mid-step in a flash Arctic blizzard. Is it a sculpture? Is it a dream mirage? How did the filmmakers create this tragic diorama, so electrifying, so sad—evocative of Picasso's Guernica?
It is rare that one is caught deeply enough to weep at a film nowadays. This one bore none of the annoying, artificial marks of CGI and SFX that for many detract from the power of many movies to aid suspension of disbelief. So many celluloid fans have stated that they no longer trust Hollywood films, and won't spend their dinero to see them, with few exceptions. Clearly, WOLF TOTEM is no Hollywood effort; it rewards the viewer with a near-biblical simplicity and clarity all can respond to and comprehend.
In fine, the story and its dénouement, might be a metaphor– a tragic preview of mankind, should we not heed the tocsin to caution with our species and the immutable balance of all of life's creatures.
There is an interesting transition underway. According to the WSJ, investors are attempting to acquire Oncor and form a REIT out of an ordinary electric utility.
Here is some background:
1. The Electric Reliability Council of Texas (ERCOT) is a regional Independent System Operator (ISO) that manages transmission systems within the state of Texas. It is the largest of four ISOs currently operating in Texas. Its operations do not cross state lines (no electric power ever moves in or out of ERCOT). It is not engaged in interstate commerce. It is a non-profit organization.
2. Oncor is a local distribution company (LDC) that operates within the State of Texas. It is a wires-only utility. It owns no power plants. It is not engaged in interstate commerce. It's assets are regulated by the Public Utility Commission of Texas. Oncor is one of the nation's ten largest LDCs.
3. Oncor also owns transmission line assets (a transmission line company is not a LDC). Those transmission assets also operate exclusively within ERCOT's system. ERCOT feeds wholesale power into Oncor's retail distribution system.
4. Dallas-based Hunt Utility Services (Ray L. Hunt family) pioneered REITs for transmission and distribution utilities. They received a private letter ruling from the IRS in 2009 and approval from the FERC. Their transmission and distribution REIT is called InfraREIT. It was formed in
2010. InfraREIT operates within Texas and within ERCOT.
5. To my knowledge, no other regulated transmission or LDC company outside of Texas has formed a REIT. Many would like to use the REIT structure. However, most non-Texan electric utilities are engaged in the interstate commerce of electric power.
6. The Hunt family and others (see WSJ's article http://tinyurl.com/przszn6) are attempting to buy Oncor from Energy Future Holdings. If successful, they intend to move Oncor's assets into a REIT. Since they are replicating actions taken by Hunt Utility Services to the letter, they should be successful on the REIT front.
It is reasonable to assume other companies would attempt to form REITs out of regulated utility assets (this may include natural gas systems). Intrastate systems are likely to be the early adopters. Interstate systems could face the most scrutiny by federal and state regulators.
One challenge for regulators could be rate setting. There is potential overlap in regulatory interests that can be resolved within Texas as intrastate issues. In the rest of the country, those issues may not be resolved without new challenges.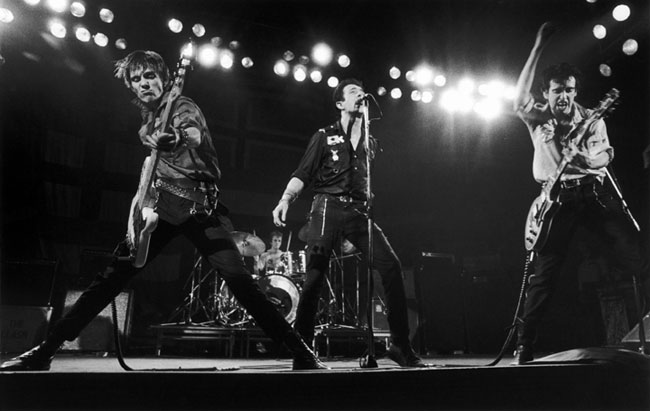 This market song is by Phil Flynn, not me–to the tune of "I Fought the Law" by the Clash, but I thought it was very good.
The Energy Report - I Fought the Fed REDUX"

Here comes Ben with that big gun,
I fought the Fed and the Fed won,
I fought the Fed and the Fed won.

They needed money so they printed some,
I fought the Fed and the Fed won,
I fought the Fed and the Fed won.

I thought the data was a launching pad, thought the race was won.
Well Ben says the jobs market is bad,
I fought the Fed and the Fed won,
I fought the Fed and the Fed won.

Rates will stay down until the Fed is done,
I fought the Fed and the Fed won,
I fought the Fed and the Fed won.
Entries are now numbered below. We ask for your votes in the comments of this post.
Daily Speculations offer at 2,500 prize for the best lyrics for a song that captures the spirit of the endless and ephemeral movements of markets to Greek news over the past 6 months.
Here are past examples. Entries to be submitted by July 31.
Winner to be determined by popular vote.
I kept hearing this song overnight which inspired it: "It's Greece".
Thank you. Also, we'll have Kino and Jon Burr sing and play the song at the spec party September 5th.
1.

(sung to the tune of "The Major-General's Song")
I am the very model of a modern Brussels bureaucrat,
I've information technical, political and Eurostat.
When lunching with reporters I can sound just like a democrat
And dismiss any notions of a Continental coup d'etat.
I keep my Strasbourg mistress in a cozy little Neudorf flat,
(My wife could find it in the bills - I hope she doesn't think of that!)
I'm very well acquainted with the back seat of a limousine,
I never fail to have my way with any offered haute cuisine.
I'm veteran at promulgating regulations Byzantine,
Discretely lift my nose up to the mass of bourgeois philistine,
In short, in matters technical, political and Eurostat,
I am the very model of a modern Brussels bureaucrat.
Precisely I can calculate the solid waste municipal
Per capita for Capua, Montpellier and Dinkelsbühl.
So comprehensive was my last report on herb medicinals
That several of my colleagues thought my brilliance unforgiveable.
I'm called upon to explicate the latest fruit juice label scheme,
Then lecture on the trade gap between Luxembourg and Liechtenstein.
And then I'll do a scatterplot of Swedish satisfa-action,
Against the recent increase in French farmers' tractors' tra-action.
They wonder why I spend all day in study of parabolas,
Then I predict the future size of bathing suits in Malaga!
In short, in matters technical, political and Eurostat,
I am the very model of a modern Brussels bureaucrat.
When I can add my sister's husband's cousin and his son-in-law
To every second item on my monthly cash expense report,
When I can down my seventh glass of '08 Chateau Haut Brion
And still expound on Maastricht until half the room is comatose,
When I can differentiate a "bailout" from "austerity",
I'll also know the spread between employment and hilarity,
And when I know what's truly meant by "income inequality",
I'll know my income's getting close to where it really oughta be.
With all this Euro-knowledge in my brain where it's supposed to be,
I hope I don't get catatonic Euro-neuro-entropy,
But still in matters technical, political and Eurostat,
I am the very model of a modern Brussels Eurocrat.
from Alston Mabry
2.

I Dreamed a Dream (Fantine's song)
From Les Miserables (almost)
There was a time the EU was kind
When their voices were soft
And their words inviting
There was a time the Germans were blind
And Greece was a song
And the song was exciting
There was a time
Then it all went wrong
I dreamed a dream in time gone by
When the Euro was high
And life worth living
That Greece's dream would never die
I dreamed that the Germans would be forgiving
Then I was young and unafraid
And dreams were made and used and wasted
No margin call was to be paid
No song unsung
No wine untasted
But then the Greeks rebelled at night
With their voices loud as thunder
As the EU tore their hopes apart
As the markets turned my dreams to shame
They talked for days, they talked at night
They filled my days with endless wonder
They took the lying Greeks in stride
But all was gone when summer came
But I still dreamed they'd talk again
And we could trade for months together
But there are dreams that cannot be
And there are storms we cannot weather!
I had a dream my life would be
So different from this hell I'm living
So different now, from what it seemed
And Greece killed the dream I dreamed
from Gary Rogan
3.
Trade This Way
by Aerosmith (almost)
High risk lover never ready to cover
'Till I talked to my broker he say
He said, "You ain't seen noting
'Till you're out of margin
Then you're sure to be a-changin' your ways"
I met a cheerleader, was a real news reader
All the times I can reminisce
Ah the best shorts lovin'
With her sister and her cousin
Started with a little miss, like this
Markets swingin' with the news out of Greece
With the futures flyin' up in the air
Singin' hey diddle-diddle with the kitty in the middle
You be swingin' like you just didn't care
So I took a big chance that the Greeks will dance
With a frau who was ready to pay
Wasn't me that they were foolin'?
'Cause I knew what they were doin'
When they taught me how to trade this way
They told me to
"Trade this way, Trade this wayTrade this way, Trade this way
Trade this way, Trade this way
Trade this way, Trade this way"
Ah, just give me a kiss
Late night hustles they were meeting in Brussels
I remember I was betting on Greece
There was three young brokers at the airport locker
When I noticed they was lookin' at me
I was a market loser
Never once made a profit
Till the boys told me something I missed
That Greece had neighbour
Who also needed a favour
And the Germans will give'em a kiss, like this
Markets swingin' with the news out of Greece
With the futures flyin' up in the air
Singin' hey diddle-diddle with the kitty in the middle
You be swingin' like you just didn't care
So I took a big chance that the Greeks will dance
With a frau who was ready to pay
Wasn't me that they were foolin'?
'Cause I knew what they were doin'
When they taught me how to trade this way
They told me to
"Trade this way, Trade this wayTrade this way, Trade this way
Trade this way, Trade this way
Trade this way, Trade this way"
Ah, just give me a kiss
from Gary Rogan
4.

"Ain't Misbehavin'"
(In the style of Louis Armstrong)
No one to talk with, all by myself
No one to shop with, cause I'm happier to sell
Ain't misbehavin', Savin' my cash for you
I know for certain, the top is in
I'm through flirtin' with down side predictin'
Ain't misbehavin', Savin' my cash for you
Like Old Hussman in a corner
Not "perma-bear", but I don't care
Low valuations, worth waitin' for, believe me
Don't be TOO long here, don't stop to buy
Know I'm alone dear, me and my bearish pride
Ain't misbehavin', Savin' my cash for you.
Scoobededa doot diddlee doot doot
from Franklynn Phan
5.
(to the tune of Supercalifragilisticexpialidocious):
"uberallymerkelisticgrexieurodoughshush"
It's uberallymerkelisticgrexieurodoughshush
Even though the thought of it is nothing like ferocious
If you trade it long enough, drool sideways bound neurosis
Uberallymerkelisticgrexieurodoughshush

Numb fiddle, fiddle fiddle, glum fiddle lie
Numb fiddle, fiddle fiddle, glum fiddle lie
Numb fiddle, fiddle fiddle, glum fiddle lie
Numb fiddle, fiddle fiddle, glum fiddle lie

Abuzz I was to trade the greek
Then just a simple fad
Thy market sent me up a creek
and sold me out twas sad

But when come May I burned a third
That graved forsaken close
The glibbest bird I never jeered
And hiss is how it blows, go

It's uberallymerkelisticgrexieurodoughshush
Even though the thought of it is nothing like ferocious
If you trade it long enough, drool sideways bound neurosis
Uberallymerkelisticgrexieurodoughshush

Numb fiddle, fiddle fiddle, glum fiddle lie
Numb fiddle, fiddle fiddle, glum fiddle lie
Numb fiddle, fiddle fiddle, glum fiddle lie
Numb fiddle, fiddle fiddle, glum fiddle lie

Greek raveled all abound and whirled
And derriere he spent
Greek 'buse his herd and all could bray
Share does a rarer cent

Then hoops and ouzoquaffage
alas the chime to pay writhe fee
Eye sway the speshill slurred
And then play mask-wee 'bout to pee

So uberallymerkelisticgrexieurodoughshush
Even though the thought of it is nothing like ferocious
If you trade it long enough, drool sideways bound neurosis
Uberallymerkelisticgrexieurodoughshush

Numb fiddle, fiddle fiddle, glum fiddle lie
Numb fiddle, fiddle fiddle, glum fiddle lie

So you can play it awkwards, which is doughshusheurogrexlisticmerkeallyrebu
But that's growing a wit too far, won't you wink?

So then the rat has shot your bung
There's no heed for delay
Dust coming up its blurred
And then move not a dot to play

But bettor ruse it warily
Or it could derange for strife
For example, jest, one night I fed it to a bar-girl
And now the bar-girl's my wife, oh, and a homely thing she's too

But

She's, uberallymerkelisticgrexieurodoughshush
Uberallymerkelisticgrexieurodoughshush
Uberallymerkelisticgrexieurodoughshush
Uberallymerkelisticgrexieurodoughshush
from Ken Drees
6.

Sung to the tune of "Rolling in the Deep" by Adele:
There's a crisis starting in my hinterland
Reaching a fever pitch, it's bringing me out the dark
Finally I can see you crystal clear
[Clean version:] Go 'head and sell me out and I'll lay your ship bare
[Explicit version:] Go 'head and sell me out and I'll lay your shit bare
See how I leave with every piece of you
Don't underestimate the things that I will do
There's a crisis starting in my hinterland
Reaching a fever pitch
And it's bringing me out the dark
The scars of your own failed loan remind me of us
They keep me thinking that we almost had it all
The scars of your own failed loan, they leave me breathless
I can't help feeling
We could have had it all
(You're gonna wish you never had lent me)
Rolling in the deep
(Ratings are gonna fall, rolling in the deep)
You had my mint inside of your hand
(You're gonna wish you never had lent me)
And you wagered it, to the limit
(Ratings are gonna fall, rolling in the deep)
Baby, I have no story to be told
But I've heard one on you
And I'm gonna make your cash burn
Think of me in the depths of your despair
Make a bank down there
As mine sure won't be repaired
(You're gonna wish you never had lent me)
The scars of your own failed loan remind me of us
(Stocks are gonna fall, rolling in the deep)
They keep me thinking that we almost had it all
(You're gonna wish you never had lent me)
The scars of your own failed loan, they leave me breathless
(Stocks are gonna fall, rolling in the deep)
I can't help feeling
We could have had it all
(You're gonna wish you never had lent me)
Rolling in the deep
(Bonds are gonna fall, rolling in the deep)
You had my mint inside of your hand
(You're gonna wish you never had lent me)
And you wagered it, to the limit
(Bonds are gonna fall, rolling in the deep)
We could have had it all
Rolling in the deep
You had my mint inside of your hand
But you wagered it, with no limiting
Throw your Euro through every open door (woah)
Count your Shillings to find what you look for (woah)
Turn my borrow into treasured gold (woah)
You've paid me back in kind and reaped just what you sowed (woah)
(You're gonna wish you never had lent me)
We could have had it all
(Metals are gonna fall, rolling in the deep)
We could have had it all
(You're gonna wish you never had lent me)
It all, it all, it all
(Metals are gonna fall, rolling in the deep)
We could have had it all
(You're gonna wish you never had lent me)
Rolling in the deep
(Currencies are gonna fall, rolling in the deep)
You had my mint inside of your hand
(You're gonna wish you never had lent me)
And you wagered it to the limit
(Currencies are gonna fall, rolling in the deep)
We could have had it all
(You're gonna wish you never had lent me)
Rolling in the deep
(Assets are gonna fall, rolling in the deep)
You had my mint inside of your hand
(You're gonna wish you never had lent me)
But you wagered it
You wagered it
You wagered it
You wagered it to the limit.
from anonymous
7.

(From Paint Your Wagon, "They Call the Wind Mariah"
Through unrest, we gave a name
To Pain and Hun and Liar,
The Pain is Debt, the Liar's Greece,
and we call the Hun Pariah.
Pariah throws the loans around
Then sends Hellene a-crying
Pariah makes accountin' sounds
Like mokes down here weren't trying.
Pariah, Pariah,
We call the Hun Pariah
Before I knew Pariah's name
And took to wealth enshrinin'
I took on debt and debt had me
And the Hun commenced his whinin'.
But then one day I left the whirl
And let it not define me
And now I'm lost, I'm oh so lost
No Gallic bawd can find me.
Pariah, Pariah,
They call the Hun Pariah
I hear they got a name for Pain
And Hun and Liar only
But when you're broke and all alone
There ain't no "yes" to "loan, please?"
Pariah, Pariah,
We call the Hun Pariah
Pariah, Pariah, - send a loan to me.
Now I'm a lost and lonely state
Without a fool to front me.
Pariah, float a loan to me
I need Bear-Stearns behind me
Pariah, Pariah
I'm loanless can't you see
Pariah, O, Pariah
Please float a loan to me
Pariah, O, Pariah,
Please send a jubilee.
from anonymous
8.
To the tune "Baby Got Back" a.k.a "I like big butts"
The world: Oh my gosh, look at that plan.
That is the biggest plan I have ever seen. Like, who thinks that works?
Greece: I like the Euro and I cannot lie
All you other countries can't deny.
When you got a slim paycheck and a round figure in your face, you get sprung
Gonna show up all tough
Because you noticed everyone was gonna get stuffed
Deep pocket they be wearing
I'm hooked and I can't stop staring
Oh, baby I wanna get with ya
And take your selfie picture
Other countries tried to warn me
But that money you got
Make Me so over the top horney
Got my jacket of leather skin
You say you wanna have your money
Well you can't because we ain't that average groupy
I'm tired of all the liens
Landlords saying they want their things
Take the average Greek man and ask him that
He ain't gonna give that money back
Greece: So Fellas Other Euro countries:(yeah)
Greece: Fellas
Other euro countries:(yeah)
Greece:Has your country got the Euro?
Other Euro countries: (hell yeah!!)
Greece: Well spend it, spend it, spend it, spend it, spend that can do no wrong Euro.
Euro got my back.
from Hope Sears
9.

2b48
I just read a post on the usage of stops when trading Russell 1000 stocks. It seemed to be a fair enough analysis. It concluded that when trading a basket of stocks, stop-loss usage hurt performance.
Has anyone noticed that the "left unsaid" part of the analysis is often the most important? For example. His simulation entry is to buy using a limit order at some volatility measure below the prior close. It seems reasonable and reasonably mirrors some of the things that I like to do in stocks.
The problem is if you use this simple, tested method with any size at all in a great many Russell 1000 stocks, you will not get filled in any shape or form that approaches the simulation results. That trade where in simulation u made a killing? In real life, u got 47 shares. Including a "go beyond" factor on the limit order fill does not help, because your order alters the sequence of prices. If u have a big, dumb limit order, they won't let you in at the best prices (You get the full boat though, when your level will have your buried in no time).
Next is the analysis of stops. The system testing does not factor in that when the "stop" hits the market, a hole emerges - your order is sucked into a pit to be filled much lower than you thought possible. Or if the instruction is to "stop out" on the open the next day, opening price is monstrous and you get filled at some obscene level that ends up being the low of the day, far more than should be expected.
So while some of the principles identified might be reasonable (buying weakness in stocks), the "nuts and bolts" implied from the back-test are going to be mostly dead wrong, and consequently going to ruin a great many trader's starting out with their crafted plan based on simulation results.
It reminds me of 15+ years ago when I believed I had a system to make 7 figures a year trading coffee futures. I did have that system. It worked wonderfully on historical data. in real life I tried 3 trades, all generating significant and unexpected losses, and quit. I actually like trading coffee with small size now, but the initial naivete of having a "sound system for shadow boxing the market" was disastrous. The nuance of the trade makes all the difference. It might be less of an issue in the big markets, but it still comes up.
The next meeting of the Junto is Thursday August 6, featuring David Kelley of the Atlas Society. He will be speaking about Ayn Rand and some myths and misrepresentations about her. Meeting begins at 7:30pm, main speaker at 8:00pm. It is free and all Dailyspeculations.Com readers are invited. It will be in NYC at the General Society Library, 20 West 44 Street (Ground Floor), between 5th and 6th Avenues.
There are companies in which you invest, even at high prices, because they have a solid business, returns and steady gains, justifying the ups and downs of the markets. They're almost never cheap, except in times of crisis, for those who know how to catch the moment.
There are other companies for which you are willing to pay much more because of the frenzy of the moment, and the golden visions of analysts (it's their job sell) can catapult them to exceptional values even in a short time. But what happens, after the step of publicizing the "elixir of love", if a stock does not take off during an expansion phase, but rather it suffers periods of continued harmful reports (and bad data), like now?
Suddenly, the speculator starts to turn into a speculator at a loss, or worse, undergoes a Kafkaesque metamorphosis from a once confident investor. The initial price paid corresponds to the start-up costs of the future company (hoping takeoffs).
See references like Yahoo (and many others). Generally an eye ball estimate corresponds to a loss of value of the company by up to 90% of the most ever by a title.
I write this because looking at the chart of TWTR I can not help but notice that the maximum of April 2015 was only a mistake, prices quickly returned to the values of December 2014, to be broken in these days. Everyone would think of a support at $ 25, but the fact is that I can not think of any reason that could justify a return to higher prices (including interest rates rise) in the near term. However never say never. $25 must be a dam, but if broken I will start to consider $7.4 as (the worse case) target for a rebound.
anonymous writes:
Twitter remains a fad, a digitalized counterpart to Donald Trump, a demonstration of socially acceptable narcissism combined with determined information overload. The lack of user growth (and little suggestion of the resumption of such growth) hobbles Twitter's efforts at monetization. That lack of growth also impacts on the underlying value of the assets—the value of a network increases with the addition of new users and the more users it has, the more that that value increases beyond a simply arithmetic increment. I've heard it suggested that a new video streaming capability is the future of Twitter. Twitter meets YouTube. News flash: YouTube doesn't make any money. It covers cost. I doubt that a service that just covers expenses could remain valued at $18 billion, never mind one losing $500 million.
anonymous writes:
As TWTR approaches its inevitable denouement [a reckoning with a seemingly binary outcome in which stockholders might either recover 100 - 150% of their marked to market investment via some external corporate action, or perhaps see shareholders equity trade zero], I have become increasingly interested in what goes on when a 'Tweet' occurs and if the underlying technology has any intrinsic proprietary value for a suitor or not.
This article "The Hidden Technology that Makes Twitter Huge", written before the float, had some surprises and an interesting bonne bouche.
None of this will be 'news' to the very tech savvy on this list but one posts nonetheless because even a modicum of understanding of what makes up the technology behind this stock is important in placing one's bets for the upcoming binate discontinuity.
* The 31 data fields within a tweet are publicly documented
* A tweet, at its deconstructed level, is - for all intents and purposes - indestructible. Giving substance to the lie of the 'throw away' nature of sending a tweet.
* ALL the following is known: ID of creator, If generated by Carbon based life-form or Silicon based entity, date & time of origination - amongst much else.
* The whole piece is public record and effectively 'open source'
* So so called 'GeoJSON' - allowing absolute and relative triangulation of a tweeter's (did I really just use that word!) location. In point of fact, the absolute and relative positioning of users likely uses structures more complex than triangulation.
Is there anything worth buying? I have no idea. A suitor has to really, really, really buy into the advertising revenue bit and look through the expenses issue mentioned by the Chair. One gathers that the security services are well past 'GeoJSON' for watching our every move and recording 'metadata'.
I wonder about market applications from using something like 'GeoJSON' [relative locations of different markets, how much they have moved and the time elapsed between different ranks et.al.]
2197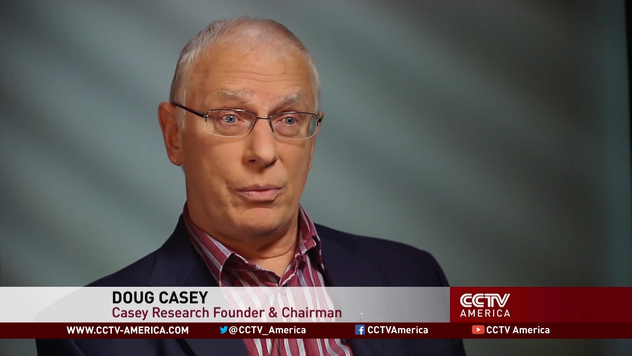 "Why the U.S. Is the Next Greece: Doug Casey on America's Economic Problems"
anonymous writes:
Doug has been singing this same song since the 1970s.
Victor Niederhoffer writes:
His most recent book is titled "The Education of a Speculator" . One could learn a lot from Doug about strategic self improving trades, as well as the bon vivant life in Uruguay.
Anatoly Veltman writes:
Title is oddly familiar. I wanted to thank Vic again for including me into Four Seasons dinner with Doug guest of honor in March 1993. Doug the world traveler hardly remembered me from Toronto roundtable of 1986.
Also comes to memory another member of that roundtable Ian McCavity who founded Central Fund (closed end gold fund), which caused me to invest in Gold and Silver there, for the first time, because it was offered at discount to book value. I notice the same to be the case with GTU currently: at a historically large discount to NAV! Hedged against GLD, one can be betting the discount will narrow once gold sentiment improves (hey, August is here how!). A free Call option on gold for the price of your cost of funds?
(GTU/GLD narrowed as an activist waged a proxy battle to liquidate the trust at NAV, but they lost and the spread widened.)
Rocky Humbert writes:
Firstly, regarding Stef's previous post about inflation, it appears that he has confused credit with money. The S-man has written extensively on this subject — but a contraction/expansion in the money supply (i.e. currency, specie or whatever) has complex interactions both with prices and with credit — especially in a fractional reserve banking system. I share David's puzzlement about the lack of generalized price pressures with the growth of the central bank balance sheets and monetary aggregates, however, I would note that rent (and housing) prices, certain securities prices, certain taxes & fees, and other things have risen dramatically over the past 6 years. (Even gold!) So while there isn't a generalized inflation, there are (always) some pockets of inflation. Hence my definition of inflation is: "When prices for me rise, that's inflation. When prices for other people rise, that's deflation." My late great uncle, Milton Friedman, claimed that inflation is always and everywhere a monetary phenomenon — that is, too much money chasing too few goods. However, in his later years, he and Aunt Rose mused that the connection between headline inflation and monetary aggregates had not worked for many years. So perhaps — at the end of the day — inflation is primary a psychological phenomenon that has excess money as a necessary, but not sufficient condition.
A happy jobs report day to all!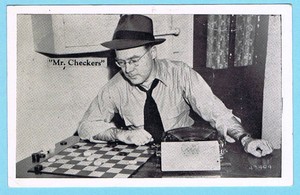 Overconfidence
Success in the opening can lead to a weak middle game, and finally defeat in the ending. (Today in SPUs?)
The three pillars: playing much, suffering much, and studying much– these are the three pillars of learning.
A breakdown
Market and board players should not rely too much on the computer. Something new might arise and they might have to think.
Idiot savants
There are genius players who have a sixth sense but some of them do not have the other five (Sornette? The derivatives expert?)
Friends
Win, lose or draw, it's good to have friends. But it's especially good to have game friends. I've had some of them 50 year years (the spec list was started 18 years ago. How long will it last?)
A paradox
Checkers is so simple– it is difficult. Chess is so difficult, it is simple. (What is the simplest market, the simplest technique. The tall basketballer from Harvard who started with me liked to buy the open to 11 breakout in all markets).
Christopher Columbus
When you discover good moves on your own, you are likely to remember them. When you learn them by rote or the computer, you tend to forget. (Keep doing the hand studies. And follow the 3rd Contrivance in the art of trading. Keep half hour prices by hand. One has been doing so for 45 years. The bound books are all moldy in the former trading room)
Research
The search for the right move during the game is helped by the research you have done before playing (read the 100 year old books.)
These are 10 of the 5,000 proverbs that Tom wrote for us during the 20 years he gave us lessons. He wrote 25 books, and always said that the book he wrote based on these proverbs would be his best book. He'd always look around wistfully after saying that: "the one thing I wished is that I married a girl like Susan". Then he'd shake his head sadly. "But if I had, I might not have written the 25 books."
Gary Phillips writes:
Like my mother used to say, Mr. Wiswell's first quote gave me goose bumps.
Vince Fulco writes:
How many times will we decide we need to focus on one position to the detriment of the successful mix reminding of the term "perfect is the enemy of the good"?
Stefan Martinek writes:
I think perfectionism is dangerous. In trading it leads to procrastination. For example, we can view any system as 3-dimensional cube: (dim "a") p of winning; (dim "b") avgWin/avgLoss; (dim "c") number of opportunities. Retail traders usually love high "a". But high "a" usually reduces "b" (we can also inflate "a" by faster exits/targets pushing "b" down). But in case that one is lucky and finds something with high "a" and "b", "c" typically gets killed (valid also outside of trading). Less perfect models with lower "a" and higher "c" usually make more money on both absolute and risk-adjusted basis.

2341
Foreigners Pull $1.3 Billion From Thai Equities on Economic Woes - News Report
One wonders if the frequency of the conjunction of the word "woes" and "stock market" would be a good bullish indicator.
Gary Rogan writes:
A quick investigation indicates that lately "stock market woes" is frequently associated with whatever foreign market is in trouble, mainly China and Greece. Could a spike in attention to a foreign market with "woes" be the actual bullish indicator, especially after the US Market is woe-whacked and a new wall of worry is created for it to climb?
Paul Marino writes:
Laszlo Birinyi with wise words as par for the course: "Birinyi Says You Can Toss Out the Old Tools for Calling S&P 500"
In a March report, the Birinyi Associates Inc. president dismissed
several signals other investors use to underpin bearish arguments. He
said Shiller's cyclically adjusted price-earnings ratio highlights how
the measure "has the tendency to overstate" stock valuations and has
become "the favorite fundamental argument of the bearish community."
Bo's new Executive Hobo website
I was waxing nostalgic when I was reminded of one of Vic's favorite precepts…
Not that it was anyone's business, and not that anyone really cared, but after the trading day was over, one was often asked matter-of-factly, "so how'd you do today?" even back-in-the day (on the floor of all places) traders doled out socially accepted responses to this very probing question. These responses were realistically based on a hierarchical assessment of one's intra-day p&l.
Ranging from bad to worse, were the losing days…
- they got me
- got killed
- at least I got my health
Ranging from good to better, were the winning days
- not a bad day
- got 'em
- had a nice week today
A gentleman never kisses and tells; and a trader does not provide full disclosure about his performance; the trader should instead exhibit humility. For those on the right, humility may be seen as political correctness by a different name, while those on the left may see this as a way of stifling free expression. However, like a poker player without a tell, one should never be able to discern if a trader had a good day or a bad one. A trader shouldn't whine, or proffer excuses on bad days; and there should be neither bragging, nor hubris tendered on the good ones. Trading makes strange bedfellows. Individuals from disparate backgrounds with varying opinions, beliefs, and backgrounds are brought together by their passion for trading. But, what should also unite them is a shared belief that humility is not only there to protect them, but is a kind of moral compass that should always remain a virtue.
Anatoly Veltman writes:
People would never guess so after the close, if I just made some easy six figures. I never-ever thought of the reality of that cash (for me, the winner). People would hear me going off at "that silly market", which just did so unprofessionally today.
Reminds me of one Robin Hood's trading idea to never cover if the market let his contrarian position recover back to break-even. His logic was that if "they" were covering themselves so aggressively as to even forget "to force me out first"–then my initial premise must have been reeeeally good, and is bound to go a long way!
Jim Sogi adds:
My second cousin is a pitcher for the Dodgers. He and every other baseball player has daily, game by game, lifetime, yearly statistics kept and prominently displayed whenever his name appears. Why don't professional traders have this type of info if they are running a public fund or ETF? I think it would be good.
Sushil Kedia writes:
In my earlier years, there was a dream job I wanted to get hired for. Interview processes lead me to the final round with the big man, who has been an idol nearly for me for close to two decades now.
At the deeper end of what most would consider to be a long interview by his standards, since he had already given me twenty minutes he asked me to tell him one exceptional quality I have in me which would be really difficult to find in most others and how it is relevant to the job of running his billion dollar book.
I told him humility is my most effective quality. He asked why. I told him that it is the most powerful currency that can ever be invented. He stared at me and asked why. I told him, without spending any cash of any type, it is very effective in seizing a put option from the world of your own short-comings, follies and errors. He said, this may not always work, as some will be so good that they will still encash your short-comings. I wasn't sure if he didn't like what I said. Then with a long pause he asked, what more ways can you justify saying that humility is the most powerful currency. I said it helps you see others' cards often better without revealing most of yours. He smiled. He asked, tell me a third way in which humility is a currency. Told him, the same way that deception minimizes struggle for the discovery of the deal zone, humility also reduces the required effort for closure. He said you are hired, subject to reference checks.
2ade
Rogue waves can be defined in many ways, yet the one I prefer is "a wave of extreme severity that appears unexpected even to an expert". Given that definition, rogue waves do exist, yet there is no evidence that they would be globally more frequent than conventional (non-linear) waves theories predict, they just don't happen where and when — i.e. in the most extreme sea states — one would expect them. There is no evidence either that the "modulational instability" theory that my colleague Prof. Akhmediev puts forward to explain them would not apply: the theory was validated in wave tanks, optical fibers and plasmas. It is just impossible to know whether the necessary boundary conditions are satisfied in nature. Several points may be noteworthy to the Specs:
1. A recent article shows that rogue events can be empirically predictable, but that for ocean waves the delay would be of the order of the time needed to shout "Buddies, grab something and hold on to it!"
2. "Normal" extremes are at least as frequent as "special" ones, and all indicators based on breather theories such as Akhmediev's have false alarm rates of at least 90%, perhaps 99%, and still fail to warn of about 10% of actual rogue waves.
3. Experienced sailors deny having met "rogue waves". They say that they encountered waves that were rogue, they capsized or broke some ribs (Roger Taylor, Isabelle Autissier), but when you discuss it directly with them, nothing that they were not expecting and had not prepared their ship for.
4. Only a very small percentage of fatalities occur well off the coast (Nikolkina & Didenkulova), most of them happen at the coast or in shallow waters where victims feel wrongly on safe ground or in safe waters.
William Weaver comments:
Your fourth point is similar to many car accidents happening within a small area from home. People make more mistakes when they feel comfortable. I'm not sure how this changes when accounting for activity though. For example, you could normalize accidents per mile driven and then compare close to home versus far from home, or do a similar normalization for the study mentioned with at sea fatalities, which I have not read. It might be helpful to measure after splitting into bins for types of vessel (cargo ships might have more miles, farther from home travel and less fatalities), and by type of mariner, which might be self defeating as it is more likely less experienced seamen would stay close to shore ( which is not the case for drivers staying close to home).
It seems like a data set prone to torture someone. But do we make more mistakes when we feel safe? The opposite might be true too. My observation is the difference between good and great traders is often the number of mistakes they make. Bring back the checklist posts?
Jeff Rollert writes:
I see some sample issues. Most sailors (N) do not venture more than 20 miles from the coast. The ones that do are orders of magnitude better prepared (boat) with experienced crew. So I suggest the distribution is bimodal.
Also, there is more than one kind of "rogue" wave. One is an overtaking wave, which is when two waves combine; the second, and more deadly, is when the wave comes from a direction that is unexpected. In my experience, these are the most deadly, as they roll (or broach) the boat. They are also the hardest on the structure of the boat and hit the weakest points harder (deck access from the stern, control or bridge room windows and electrical systems). For fisherman, they dread losing engine power, as the boat becomes exposed in the same way, as fishing boats have the windage at the bow, which turns the boat and presents a breaking wave to the stern.
Lastly, looking at single vs combined storm fronts also messes with their structure.
IMHO, they oversimplified their model.
Jim Sogi writes:
Surfers expect at least 1 wave each day that will be 3-5x the smallest wave. It's called the wave of the day. In a random sequence this would be one of the far tails. They tend to come with the incoming tide as there is an extra push from the moon.
I think the rogue waves in the ocean might be 20x or more if there were a number of storms with crossing wave trains which could combine. It's the cross chop that creates these large events through random combinations. Rogue is often and mistakenly used as unexpected. Sailing through large parallel swells on a calm surface is quite easy. Sailing through a cross chop is very tiring and rough. Refraction and reflection from shores often make coastal sailing rougher than in the mid ocean.
What always surprises me is how calm the ocean tends to be. You would think it would be rougher given how big it is.
Buffett is a charlatan precisely because he hides his secrets behind his Barnum act of public-spiritedness. One secret has been pretty well outed by now, both here on the site and elsewhere– namely, the man is the Capablanca of the tax code.
The other secret is the one he hides in plain sight. He gets extraordinary earnings out of his headcount. For a sane company that avoids stupid leverage on its balance sheet, the employees are the liability that matters most; and the Oregano manages that liability with the same skill that the 19th century Titans did. BRK-A's known earnings (the average of the current year's report and the consensus prediction for the next 12 months) are roughly $65K/employee. GM has known earnings/employee of $28.5K.
As a number, known earnings/employee may seem bizarre but it is the best predictor of how consistently a company can continue to generate profit.
We have used the same kind of benchmark in our own assessment of our private businesses; and it has never failed. We have, every time we have gone away from it in the name of "investing in growth", etc.
We don't actually know if this really is Buffett's secret sauce; this is likely pure vanity on our part. But, if, like him, you invest by buying stakes in public companies as if they were private businesses
The link below shows where we stand on data security. Of concern is the fact that what we 'the public' read is likely behind the form i.e it surely extends well beyond this. It is likely that any 'commercial' information is obtainable by those at the sharp end of this kind of work. ( With some degree of risk attached to be sure). One gathers that military and security services have protections (errrr Edward Snowden notwithstanding). One genuinely does not begrudge occasionally losing in organised markets to those who are smarter, have found a new edge, or have deeper reserves/staying power . However, what grates somewhat is losing to technology cheats. ( That is to the extent that it is actually happening, a point on which I have zero proof other than excellent anecdotals from nanex.net et.al.)
From Reuters News:
"U.S. researchers show computers can be hijacked to send data as sound waves"
2cca
I visited the 40 steps in Newport. And found it stirring. What are the 40 steps to market mastery? How about step 1 being never short anything.
Step 2. Don't trade markets between the proverbial pit close and pit open. It's fine to have positions as of close but don't change them or open them between the close and open.
Step 3. Write down prices every hour.
In consideration of some recent market themes and timeless maxims I have been thinking about the following:
1. Develop your own repertoire of analytical and combative techniques. What works for one person is not the same as what may work for another. Faulty and ill reasoned theses will detract from your ability to succeed. Is the U.S. really like Greece? What are the similarities and differences between say Greece and Puerto Rico? Learn from and incorporate from others but you need to sow your own techniques and own the trades.
2. The right distance is critical in both being able to strike at opportunities and not be hit by ill-timed forays. If in fact the U.S. is like Greece what, when, and how is the best way to trade that view? You want to keep a distance at which you can activate offense at any time and score. But, you want also want to be able to keep your distance measured so mental and physical capital is not unduly expended.
3. Utilize the power of the message of the markets and prevailing trends. The recent trend in commodities, emerging markets, and related assets is a prime example. Was it right to anticipate a top in 2009 if the thesis was the bailouts, monetary, and fiscal measures globally would not sufficiently engender an economic turnaround? Or was it better to wait until that fact became evident to enough market participants?
4. Anticipate the markets through analytics but wait for the market to confirm before fully committing.
5. Hone your focus and test the waters with small forays into a thesis with limited risk through options or position sizing.
6. If the thesis is right what is the best way to leverage not only the capital in a portfolio but the power of the market? How does one not sit idling by and watch an expected move with an incorrectly sized position?
7. Consider warning signs as to when that trend may be exhausted and due for a correction or reversal. For example does the recent establishment of short positions in gold by speculators mean anything? How might this be combined market positions and expectations with the upcoming data releases in the US, Chinese stock market, US Fed policy and expectations, Greek developments?
8. Find the most direct expression of a view, don't get distracted by trading the derivatives of a thesis.
9. It is not about what you think is right but the what the market is doing. The recent plunge in the US consumer confidence indicator and market reaction was not about what the validity of a number but what the number was going to be and how to predict the number and the market reaction. Ari Kiev used to emphasize this to me all the time in our frequent discussions.
10. Find the balance of not being complacent or dogmatic but also fully committing mentally and with sizable risk when a strong thesis is in motion. Mushin no Shin .
According to this study of the Maryland Public Policy Institute, for public pension funds, higher money management fees lead to lower returns.
Which makes sense, since public pension boards are unlikely to have the expertise necessary to discern among managers in a way sufficient to overcome the vig of higher fees.
Once again, unless you have an edge– index!
Despite media hoots and jeers
Their accounts are not in arrears
Cassandras get headlines Yet end up in breadlines
I was having a discussion of survivorship bias the other day which seems worth sharing in case others could expand:
An example of survivorship bias is when you look at an index composition today,
at this point in time. The stocks you see today are "survivors" and if
you then go and do some analysis on those stocks as, say, representing
the small-cap or mid-cap universe, you're ignoring the stocks that
crashed, i.e., you are showing a bias towards survivors.
An example would be: You want to study smaller-cap stocks over time,
so you get a list of the current components of the Russell 2000 and then
look up their individual price histories for the last ten years to
study volatility or return characteristics - you would be getting a
heavy dose of survivorship bias. To avoid the bias, you would have to
get a list of the Russell 2000 components from 2005 and work forward
from there.
I think you can generalize survivorship bias, for a study over some
particular time period, as using a selector or filter from the end of
the time period. Indices are selectors/filters over time, so you have to
use the version that existed at the beginning of the time period. In
that case the study can become a test of the selector/filter as a
predictor.
Steve Ellison explains his solution:
I have maintained a database of what the 2000 or so stocks included in Value Line were since 2005, including the dates each stock was added or dropped. My effort has flagged a bit recently because I seldom trade individual stocks.
Stefan Martinek writes:
I think indexes are the best to avoid this bias if you trade indexes directly. If you research individual stocks you have to deal with this bias and use some good DBs not indexes.
2022
I've only broken out of four prisons, but each was dramatic:
1. Utah State Prison - Pole Vault I climbed to the prison chapel roof near the perimeter fence with a 16-foot piece of irrigation pipe. It was tin and had the spring of a pole vaulting pole. The roof was level with the razor wire on the top of the fence and I was looking at a 10-feet gap between the edge and wire. I sprinted like a pole vaulter to the end of the roof, and pole vaulted over the fence to land in a roll on the ground on the other side. My getaway ride was waiting.
2. Aiken County Detention Center in SC
Thunder Kicks Finally, after days of waiting and doing leg thrusts, a thunderstorm moved in. The thunder was loud enough to mask my kicks that I matched with the lighting flashes, and counted 'One alligator…' to time the claps. The prison wall I kicked was 15" thick rebar-reinforced cinder block and red brick. In a couple of minutes, the wall began to crumble around a barred window. A minute later, the window popped. I stepped out to my waiting ride.
3. Waynesboro, GA Jail
Out the Back Door This was an old Andy of Mayberry trick that I saw on TV and put into action. I was on the hall phone chatting with a friend when a deputy entered the back door and walked by. I handed him the phone and asked to find out how much my bail was. He took the phone, and I walked out the back door of the jail.
4. Columbia Correctional Institute (CCI) in Columbia, SC
Escape from Death Row This was my publicized escape by bending the bars on Death Row. The court had placed me on Death Row in Block 2 for my own protection. Every man on Death Row in CCI history had been executed, and the court forgot to include the paperwork that I was not to be. My execution date rolled around, and the guards began to look at me pityingly. Now for the first time I'll reveal how I escaped. My cell had inch-thick steel bars, and since I was well known I had a hacksaw blade smuggled up to me. It took thirty minutes one evening to saw a single cut through the bottom of one of the vertical bars near the floor. I bent it with kicks until it fatigued, and restored it upright with the invisible cut. The show was set. The next day, with inmates and guards as witnesses, I shouted, 'I'm not going to die!', and bent the bar with my hands before their eyes! I crawled through the opening, and leaped to a catwalk and grabbed an officer's mace. I sprayed anyone who came near, and waited for the warden. He brought an attorney named Gaston Farley, who unsealed the classified case and found the court had not ordered me to prison but on parole for a minor charge. I received an out-of-court settlement of $25,000.
When the zebra herd panics, the lion may not get a proper bite down due to visual confusion of the target's shape. Remember that for the future when price screens are flick flashing oddly or excitedly.
An animal that is commonly thought to be dazzle-patterned is the zebra. The bold stripes of the zebra have been claimed to be disruptive camouflage, background-blending and countershading. After many years in which the purpose of the coloration was disputed, an experimental study by Tim Caro suggested in 2012 that the pattern reduces the attractiveness of stationary models to biting flies such as horseflies and tsetse flies.

However, a simulation study by Martin How and Johannes Zanker in 2014 suggests that when moving, the stripes may confuse observers, such as mammalian predators and biting insects, by two visual illusions: the wagon-wheel effect, where the perceived motion is inverted, and the barberpole illusion, where the perceived motion is in a wrong direction.
That Sugar Film just opened in DC in small theaters.
This film may be of interest to those concerned about diet and health. It is an excellent packaging of existing science. It leaves viewers with a better understanding of the sugar issue.
Scientifically, this film offers nothing new. Similar information was presented in the book Salt, Sugar, Fat.
In my opinion, it's 20 minutes longer than needed. However, as educators know, an important message must be repeated at least three times before most viewers comprehend.
Paddy Power, the Irish/UK bookmaker, has their current odds for the 16 election. With Hillary leading at evens odds and presumably she will stay close to this over the next year when will market participants react to her beating the drum on raising short term capital gains and how may that play out to benefit flexions and DC real estate in the guise of wealth redistribution?
anonymous writes:
Stock Trader's Almanac 2016 sneak preview:
ONLY SIX ELECTION YEAR DECLINES GREATER THAN 5% SINCE 1896 Presidential election years are the second best performing year of the four-year cycle, producing losses of greater than 5% in only six of those thirty years. Incumbent parties lost power in five of those years. Five losses occurred at the end of the second term. FDR defeated Hoover in 1932 and was re-elected to an unprecedented third term as WWII ravaged Europe. Election year 2016 marks the end of the incumbent party's second term, increasing the probabilities of a weak year.
Anything of relevance?: "Rogue Wave Theory to Save Ships"
Stef Estebiza writes:
Better than "of relevance", it is fundamental. The wave is only the visible part of the situation: "Artificial Surfing Reefs".
Pitt T. Maner III adds:

Have you seen this video of a rogue wave hitting a tanker? The video is not, by any stretch, a rogue wave though. Those are large enough that their weight simply breaks the ship's steel.
Here is a picture of the damage from a rogue wave to Hornet from WW 2.
Steve Ellison responds:
Yes, in the markets too there are infrequent "rogue waves" that can be catastrophic. A recent example was the move in the Swiss franc after the Swiss central bank abandoned the peg to the euro. If one is using leverage, such a rogue wave can easily be fatal.
The study of earthquake recurrences might also be fruitful. There was recently some media attention to the possibility of a magnitude 9 earthquake in the US northwest that would have many characteristics of the Japan earthquake in 2011, including elevation changes that would put some areas below sea level and drop others to within range of a tsunami. Such an event could occur tomorrow or might not occur until a later century.
Jim Sogi writes:
A rogue wave can be a "hole" in the ocean due to random overlapping of normal size waves. Sometimes a hole forms big enough for the ship to drop into the ocean, and get covered up. The waves are not always "high" waves.
In the market, random and other forces can cause big air drops, or a no bid situation. I think these are the ones most damaging to traders. It's not just the big climax peaks.
1. How many times have you taken a position in a market and had it moved against you, and then got out pursued by a debacle only to find that the market moved in your favor 9 or the next 10 days? Please quantify the situations and see if you can take the other side. Monday, July 24 spu????!!!!!
2. The Senator loves to find a market hitting a new x day low I believe at near the open and then going above some level (I believe the previous close or some such) as a great opportunity to buy. His Japanese acolytes took furious notes and wished to make him a national icon for this. How can it be quantified for individual stocks and markets?
Ralph Vince writes:
#1 occurs ONLY when one has stops in the market of interest. Otherwise, it just doesn't happen that way– I am Cain (the market sees me, yes, me, there, in the shadows and trying to hide anonymously in the crowds).
I have to turn away, walk away in these situations, and look back at some as-yet unknown future point. "I'll be at the Coyote Motel, with it's missing light bulbs and wax bars of little soaps and the maids that never show. I will be eating cheese and day-old Reubens and watching the markets (now pointing with my index finger) and I will return when you can act like a lady."
When I'm on the road and am hungry at lunch, sometimes I stop at McD's and order a hamburger and nothing else. They always ask, just a hamburger??? It used to be .99. Now its .83. That's quite a big drop.
If the McD's index around the world is some measure of value, is this a measure of deflation also?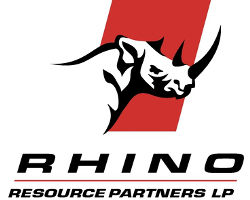 More snark from your 19th century correspondent.
1. The world still runs on the Parsons steam turbine.
2. When the New York Times' readers discover the collapse of the obsolete industry that fuels the brand new age, it is finally time to buy.
Stefan Jovanovich adds:
Rhino Energy LLC is a proxy for the Appalachian and Illinois Basin coal industry. The stock symbol is RNO. We do not own it and it offers zero trading opportunities, but it is the closest I have come to finding a public company that publishes numbers about what is happening in the eastern U.S. coal bidness. The news is terrible, as every reader of the New York times knows. RNO has just suspended its distributions, and its $10 stock from 4th quarter 2014 is now under a dollar. But, even as this particular canary continues falls over in its financial cage, operating margins increase slightly year over year and production is sold out for 2016.
The region now has a number of coal "start-ups" that are completely invisible to the public eye. Their registered public addresses are in and around Lexington, KY. They have taken over some coal leases and lands from the bankruptcies and forced sales of the historic companies that have been part of this depression and opened new mines. They have no legacy union contracts and - more important - no "history". None of the miners who work their operations has any thoughts about being owed anything for all the terrible things Mr. Peabody's company did to them or father or grandfather.
So, we have begun buying shares in Joy Global (JOY) on the Howard Hughes theory of investing - i.e. even as the depression in the oil business continued through the 1930s, people needed drill bits; and with the increase in oil consumption from WW II, they needed even more.
Full disclosure: In 2 weeks we are already down 5%; we expect the happy ending, if any, to come years from now.
Stefan Jovanovich further adds:
I am not an engineer and I don't play one either so these comments are even more questionable than my usual rants. But I did get the short course from my uncle, Aunt Mary's husband, along with the cook's tour of the gas and coal fired steam plants around Denver. Uncle Charley loved the prospect of direct use of gas combustion that Carder mentions. Perhaps because he was old and sick, he also saw the limitations of the brave new world he would not live to see.
Uncle Charley's lesson plan for his idiot nephew.
Coal is a poor competitor in HHV values. Where gas on average has 21k HHV BTUs per pound, lignite coal has only 8k and the highest grade coal - anthracite - 14k. On average the bituminous coal used for steam generation has only half the HHV/pound of natural gas. So, coal per pound has to be half as expensive as gas simply to break even on HHV efficiency.
That still leaves the efficiency of the turbines–steam vs. the CCGT. According to thermodynamicist folks at Mankato State steam turbines using coal can do close to 50% at best while CCGTs are, as Carder says, now at 60%. So, coal per pound has to be another 1/3rd cheaper still in order to stay even with gas on efficiencies alone.
Then there are the environmental costs, nephew. Put them all together and coal has to sell for no more than $.25 a pound when gas is at a dollar.
So people will stop building steam generating plants in North America and the rest of the world will keep building them because coal delivered by ship or barge can be had for fixed contracts for a decade @ 1/4th the price of current prices for gas while no one will be willing to bet on natural gas deliveries beyond a year or two at most.
I checked Uncle Charley's numbers before buying JOY.
the U.S. I.E.A. price history for residential natural gas
The current futures price for gas - $2.89 per 1m BTUs which converts to roughly $.09 per pound at the standard prssures and densities - and coal - $43 per ton or slightly more than $.02 per pound.
If Carder is right and Uncle Charley and I are wrong, natural gas suppliers will be willing to offer long-term supply contracts the way people in the oil bidness did before 1973; if Uncle Charley is right, California will have brownouts and demand the right to buy Kentucky coal fired wholesale power before the decade is out. We shall see.
Check out this amazing video: "The Operating Room of the Future - InSightec - Dr. Kobi Vortman"
The most amazing breakthrough in medicine possibly in the entire history of medicine? This can directly affect our lives: this technology is available now. The healing of humankind in the planet is this time emerging from Israel.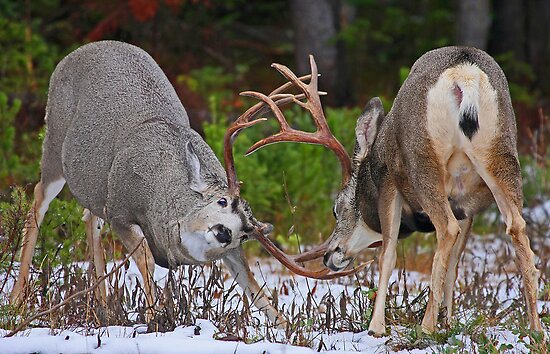 If you pick a fight with a professional or an alpha everything moves in slow motion for him. After he defeats you, he can afford to be magnanimous and get you up, brush you off, and offer pointers for your next fight. I was an alpha in racquetball and paddleball for years and did the same thing. I made many friends by beating people and then giving them tips so they could do better against me next time to improve my game.
I recently reacquainted with a guy I used to spar with in wrestling named James Hydrick who was an alpha on the martial arts circuit and held a Guinness Record for breaking the most concrete with a single blow. His ring, street and prison fights are legend, numbering in the hundreds, and he lost twice on flukes. Many involved weapons and being outnumbered six to one. He would always get his opponent up after beating them, dust them off, offer tips, and become their friend.
In the same way, fighting in nature among animals is to establish a pecking order, particularly in choosing an alpha. If you pick a fight with an alpha, be prepared to fight to the death, or be brushed off and become a member of the pack.
I am searching for a musical song that illustrates the constructal law.
The constructal law teaches us that anything that flows, which is just about everything, is 'alive' because it evolves as it flows. Life is the persistent movement, struggle, contortion, and mechanism by which animate and inanimate flow systems morph to generate better access for what flows. When the flow stops the configurations becomes a flow fossil (dry riverbeds, snowflakes, animal skeletons, abandoned technology, and the Pyramids of Egypt).
From Design in Nature
Victor writes to Rorianne Schrade:
One wonders if there are any musical pieces that illustrate this idea.
Rorianne Schrade responds:
Dear Victor,
I hope this finds you and all of your beautiful family doing well. My apologies for not getting to this sooner–you are always delving into such interesting topics. While I'm probably unqualified to comment in any depth on constructal law, I think music relates to ideas of flow in more ways than one could ever count. The first thing that pops to mind is the need to keep a single tone itself "alive" — something that in early music gave rise to all sorts of trills and embellishments for the prolongation of tones, the continuation of the melodic momentum, and the development of musical life in a composition or improvisation. Whole sets of variations could be used to illustrate this as well, the starting with a simple theme, the gradual building and elaborating all as a way of keeping the theme alive as well as creating new music. The "flow" may be interrupted with what seems like musical "death" (a "flow fossil" or "dry riverbed" as you mention– these are beautiful too, in their own ways) in the middle of a piece of music– but the flow somehow returns or survives until the end of the piece (and longer in one's mind) if I've got the right idea of what is meant here. Another illustration might be jazz improvisation on standard tunes … keeping it flowing in a single performance as well as keeping it "flowing" through the decades through variation and new interpretations… I must be oversimplifying, but thank you always for the food for though! love to you all, r.
Alston Mabry writes:
Here are some musical pieces that I find illustrate constructal flow/order/disorder.
Starting off with the more challenging stuff:
Richard Carrick: Dark Flow - Double Quartet
And the more accessible:
Claude Debussy: Dialogue du vent et de la mer
Stravinsky: Le sacre du printemps
Cliff Martinez: Is That What Everybody Wants
Scott Brooks:

Here are two metaphorical songs about the flow of life's progressions

"Wasted on the Way" by Crosby, Stills and Nash
"Nether Lands" by Dan Fogelberg
Both of these songs are two of my all time favorite.
I am especially fond of two sets of lyrics in Nether Lands where Fogelberg sings…
Anthem's to glory and anthems to love
And hymns filled with earthly delight
Like the songs that the darkness composes to worship the light
and
Once in a vision, I came on some woods
And stood at a fork in the road
My choices were clear, yet I froze with the fear, of not knowing which way to go
One road was simple acceptance of life
The other road offered sweet peace
When I made my decision my vision became my release
As I think about those lyrics, my mind wanders to the progression of life and how we end up where we are today. I think of many of the decisions, good, bad (and non-decisions that I wished I had had the courage to make) that I've made. I don't focus on how I would be happier or my life would have been different had I made other choices in my progression. For if I let me self start the "second guessing game", it will consume like a cancer.
Instead, I focus on what I've learned from all those decisions and how I can apply them to my progression going forward and, hopefully, improve my life, the life of my family, my clients and my friends.
I think that's what progression is all about.
Gary Rogan comments:
Couldn't think of anything totally appropriate but this may come close (and it's The Surfer's favorite band)
"Natural Science"
By Rush
When the ebbing tide retreats
Along the rocky shoreline
It leaves a trail of tidal pools
In a short-lived galaxy
Each microcosmic planet
A complete society
A simple kind mirror
To reflect upon our own
All the busy little creatures
Chasing out their destinies
Living in their pools
They soon forget about the sea…
Wheels within wheels in a spiral array
A pattern so grand and complex
Time after time we lose sight of the way
Our causes can't see their effects
A quantum leap forward
In time and in space
The universe learned to expand
The mess and the magic
Triumphant and tragic
A mechanized world out of hand
Computerized clinic
For superior cynics
Who dance to a synthetic band
In their own image
Their world is fashioned
No wonder they don't understand
Science, like nature
Must also be tamed
With a view towards its preservation
Given the same
State of integrity
It will surely serve us well
Art as expression
Not as market campaigns
Will still capture our imaginations
Given the same
State of integrity
It will surely help us along
The most endangered species
The honest man
Will still survive annihilation
Forming a world
State of integrity
Sensitive, open and strong
Wave after wave will flow with the tide
And bury the world as it does
Tide after tide will flow and recede
Leaving life to go on as it was…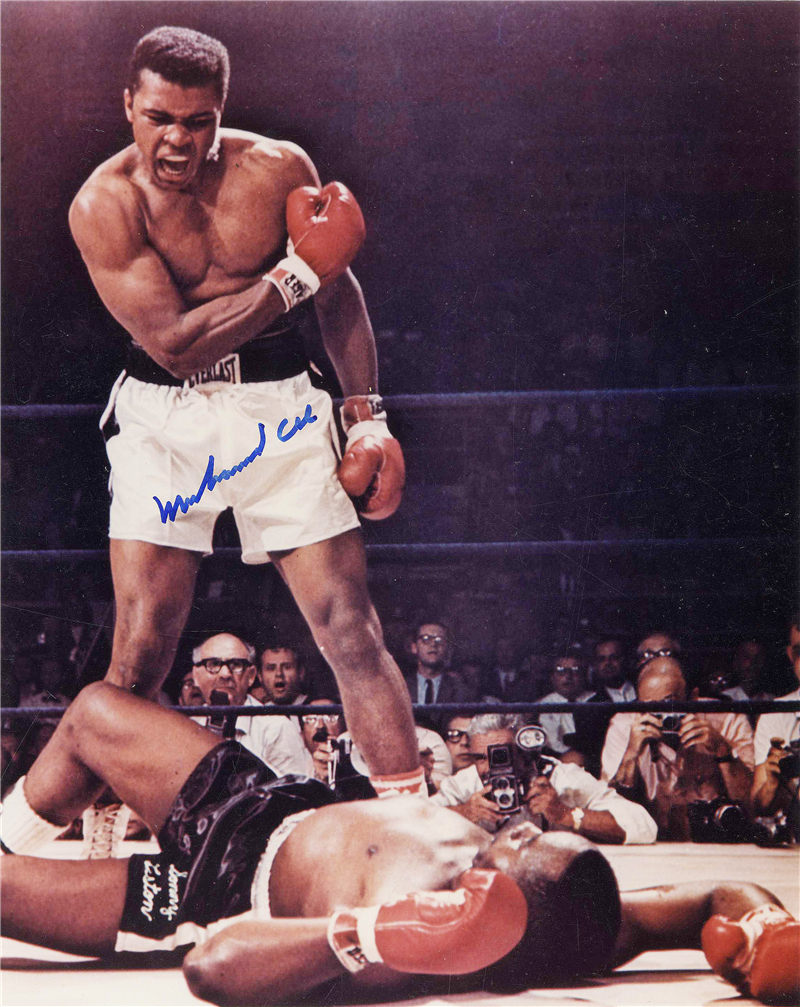 "If you aren't in over your head, how do you know how tall you are?" -T.S. Eliot

"Many people never connect with their real talents and fail to attain their potential because they don't push what they do to excess" -Rod Junkins in "The Art of Creative Thinking".
Though it is quite prudent to compromise and maybe aspire for a success which is realistically feasible, failure proof, and safe, risk and loss aversion do not allow you to fully achieve your potential. Each time you grab the crumbs that market banqueters leave under the table.
The emini yesterday moved steadily down gradually forcing dip buyers to give in and therefore driving prices even lower in a 4 consecutive down days streak, which occurred last time at the end of March. Mean reversion would start at some point and it would likely be triggered at some point approaching the close of the last day of the week.
I counted previous similar situations and 90% of the time, prices moved up from 1500 to the close with a stunning profit factor and a reasonable number of events. Eventually the trade ended up with a very amateurish scalp that brought very little improvement to the P&L as prices moved up 9 points during the last hour of trading. (I have a good excuse as I was at home with screaming and fighting kids around me).
You should always have a feeling of respect for any amount of money made. However you must fully exploit your edge in a highly competitive environment where the most brilliant (and sometimes evil) minds fight for their share of profit.
You must be aware that the day you have a loss you might return most of the meager profits made over past several weeks. The day your edge starts fading you might give back a great deal of the profits made by the time you realize that the approach followed is not working any more.
Pushing your limits allows you to know yourself and understand who you really are. It allows you to measure your value as a fighter. Champions in all sports, heroes in all fields of combat situations are those who push to the limit their obsession for planning and training. Strong with their conviction and self confidence built on thousands of hours of hard work, they face situations with boldness and courage in order to win a decisive victory over the adversary. Not just a win on points in case of boxing, but a knock out.
We all know, however, that though this method may lead to the most outstanding victories, such a full "risk on" approach also leads to dramatic falls and defeats. History is full of episodes of great personages that relied too much on their ego and we should also not underestimate the importance of luck.
One thing is for sure. You need to give yourself an opportunity to succeed, to emerge, to realize your potential. Otherwise you will continue to drift without the ability to stay the course or, at best, to be a below par trader. But this is not only about trading. It is about the way you live your life, it is about who you really are. We have a duty with respect to ourselves, which is to do our best in our life to fulfill our talents.
2040
Victor,
Hope you are well.
I've been writing many posts over the last two years on high school and home school debate topics. And though the topics have been good for explaining market concepts to students, they haven't seemed to me to be very investment or speculation related.
Here are the "Astounding Ideas" blogs for current and recent debate topics. Posts include many links to pro-market books, articles, and videos:
However, I've been thinking about Apple computer and the upcoming launch of iPhone 6s.
Apple is of course doing very well, but my sense was that part of the huge success of the iPhone 6 last fall was that Apple was so late with large-screen iPhones. I remember a year ago a friend struggling to figure out how to use his new Android phone. He just couldn't stand waiting with the small screen iPhone 5. Another time, about a year ago, I saw someone with an iPhone and couldn't at first figure out what it was, because it looked more like a music player than a phone.
So, Apple finally came out with large screen iPhone 6 and 6 Plus last Sept. And not only got their usual sales, and expanded sales overseas, but also had a lot of sales from people like my friend who quickly switched back to an iPhone.
So now that boost is over and Apple is preparing for huge sales of the iPhone 6s modest upgrade.
Maybe it will do just fine, but there won't be a similar sales boost from Apple's long-delayed larger screen iPhone 6.
Apple had $26.5 billion in off-balance sheet commitments at the end of the June quarter — a massive year-over-year increase that suggests the company is planning for a record breaking launch of its next-generation "iPhone 6s."
Archives
Resources & Links
Search