"Generous Benefactor and National Squash Champion Victor Elmaleh Passes"
I knew Vic for 50 years. He was kind and generous off the court and totally bitter and hostile on the court. We won the National Doubles when he was 49 and me 25 and got to the finals of the NY State Mens Doubles in 1976. The strange thing was that he was better in both sports in doubles than me. He played a very aggressive game, and whenever I missed a shot he'd either throw the racket or glare at me. He was not like that off the court at all.
He invested in some of my first funds and loaned me money when I was a student at Chicago. He painted abstract watercolors that I collected and were published in a beautiful book. He also played a very excellent piano, and sponsored many musical groups.
He played doubles with and against my father in handball. In the 1930s, he won the National Doubles Handball Championship with Mortie Alexander. He continued playing squash well into his 90s, with the stipulation that you had to hit the ball over the service line on his side of the court. He won a highly competitive pro-am at the age of 81.
He met his wife of 70 years, Sono Osato at one of her performances at the Ballet Russe in Chicago. She subsequently starred in the initial production on Broadway of On the Town in the lead role of Lily, Miss Subway. Subsequently she worked out dancing each day with Baryshinikov.
He built some of the first squash clubs in New York, and sponsored the only 4 glass walled doubles court now in Toronto. In business he converted many big office buildings in wall street into condominiums and also developed the World Wide Financial Center, amassing many hundreds of millions of office and residential space.
He was an accomplished architect and designed many of the buildings he developed. He was an ardent supportor or Adlai Stevenson during his presidential race in 1970 as well as other intellectual politicians.
He had 3 sons, all of whom were active in the business. And took great pride in their athletic, business, and literary accomplishments.
Thus, he was an architect, artist, athlete, businessman, husband, father, pianist and philanthropist. He lived a long and fruitful life in full, and I will always cherish our friendship and adventures together.
206f
"Dear, why are you getting up, you've told me a million times that you can't make money over night. Do your patterns show anything?"
"I have a hunch today. The centrals are all going to follow Japan and bull things up. There's much potential energy out there. I have a little position in China."
"How many times have you told me that you won't trade Asia again after what they did to you in (she looks around 3 times), Thailand."
3 hours pass. China lowers its rates. The European, US, and Asian markets have one of the 3 or 4 biggest rises ever.
"Honey, they're way up."
"But they were at a high yesterday. You're not short are you?"
"No, this time is different, they gave us a break for once."
"In that case you should take some chips off the table and send it to me for a rainy day."
"I knew you'd say that Susan. It's going to be a very happy black Friday and Christmas out there. The wealth effect et al".
"From the gleeful tone in your voice, I know that you better call it a day today and take a cold shower. Santa's going to have some black coals for your stocking unless you send that wire to me".
Anatoly Veltman comments:
Should the announcement be viewed as a very temporary factor? Or is it a policy turn?

If
X= "I touched the stove"
and
Y= "I got third degree burns"
then I would NOT disregard the data set as "too small to be indicative".
Larry Williams writes:
Yes, yes…one sample size is adequate–there seems to be a connection readily seen.
Leo Jia replies:

My issue is when X is not exclusive to Y, I have not much clue on how X happens and whether Y has a rational reason to be linked with X. This can be possibly because if it is too clear it might very well be different later.
It is quite like a situation where I am a monkey in the zoo. Most of the time I am kept very hungry. The zoologists play a lot of games with me, delivering food here and there at times. During the last five years, I discovered this thing (which I have no idea what is but you humans call it "stove") 10 times in my play field. The 9 times I touched it, it was warm but not harmful and dispensed quite a lot of food, although one time it had no food and was hot so I got burnt then. I am not sure if this is part of the game, but I am clever enough to remember this.
I keep in mind that the stove was not the only thing I encountered that dispensed food. There have been a lot of other situations, one of which is that, quite frequently, you human spectators throw in bananas andvcandies though also often times with garbage which causes some real pain.
So in this case, how do I take into account the stove case?
Perhaps other patterns and first appearances are to be found in the Twitter realm at lower cost.
"Twitter "Exhaust" Reveals Patterns of Unemployment":
"We demonstrate that behavioural features related to unemployment can be recovered from the digital exhaust left by the microblogging network Twitter," say Llorente and co.'
and
"The immediacy of social media may also allow governments to better measure and understand the effect of policies, social changes, natural or man-made disasters in the economical status of cities in almost real-time," say Llorente and co, adding that their techniques should be applicable anywhere in the world. Work like this shows how the nature of economic data gathering is changing. It'll be interesting to see how quickly governments and other organisations adapt.
We thought this obituary was worth republishing, Ed.
Waving farewell - A surfing tribute to Doc Paskowitz
By Renee Ghert-Zand November 19, 2014, 1:42 am
Some 200 Israeli surfers paddled out together in to the Mediterranean to honor the memory of the late Jewish surfing legend Dorian "Doc" Paskowitz.

Paskowitz, who died on November 10 in California at the age of 93, is believed to have introduced the sport of surfing to Israel in 1956 when he visited the country for a year, bringing a bunch of long boards decorated with the Star of David with him.

On Tel Aviv's Frishman Beach, Paskowitz found a kindred spirit in Shamai "Topsi" Kanzapolski, a lifeguard who was willing to take on the challenge of growing the sport in Israel.

It was on that same beach that the large group of Israeli surfers gathered on November 14 to pay their final respects to Paskowitz. Summoned by a Facebook event invitation posted by Orian Kancepolsky, Topsi's son and founder of the Topsea Surfing Center, they arrived with their boards ready to ride the waves.

They paddled out on masse and formed a large circle formation in the water. Once in position, they splashed and threw flowers on to the sea's surface.

"We enjoyed the Aloha spirit in his memory," said Kancepolsky, referencing the "Aloha Doc" nickname by which Paskowitz, who spent part of his life in Hawaii, had been known.

According to Kancepolsky, not everyone who came out to honor Paskowitz had met him.

"Some just knew his story and wanted to be part of it," he said.

Kancepolsky, on the other hand, had gotten to know Paskowitz and his large family (he and his wife Juliette had nine children) well when they stayed at the Kancepolsky home on their visits to Israel.

"It was amazing when he came here a few years ago to bring surfboards to Gaza. Here he was, this very old man with no money and who could hardly walk," said Kancepolsky.

"I really liked his spirit. He believed that everything is possible, that nothing is impossible. He lived in the moment and had confidence that all would fall in to place at the right time," he said.

Based on the turnout at Frishman Beach, it appears the Jewish surfing legend will be greatly missed by the Israeli surfing community.

"He was really a unique person. You don't see a lot of people like him," said Kancepolsky
Dorian Paskowitz was the patriarch of America's first family of surfing. He died last night at age 93 as a result of complications from a broken hip. He surfed until last year. He was a Stanford educated MD who chucked it all and raised 9 kids in a succession of beat up old 24' RV's traveling to wherever the surf was good.
He did not believe in formal education for his kids, and preferred them to learn from wise people wherever they went. Money meant nothing to him. He was a health guru, and also ran the Paskowitz Surf Camp, which his kids run to this day. He did more for peace in Gaza than any politician by introducing surfing and teaching Palestinian and Israeli kids to surf, and to surf together.
I ran across him and got to know his clan over a 30 year period, and found him to be a perfect gentleman who was always willing to share a wave. Some of his kids are close friends of mine, and it looks like I might be making a quick trip to California for a paddle out in honor of Doc, whenever that happens. Doc and I fundamentally disagreed on everything political and economic, but he still had my respect.
Some notable quotes from Doc regarding health are as follows:
"Some of the most profound realizations that I came to about health did not derive from medicine, but derived from surfing."
"Health is a presence of a superior state of wellbeing, a vigor, a vitality, a pizzazz you have to work for every single day of your life."
His book Surfing and Health is one of the best books on health I have ever read.
RIP Doc.
You have to admire the diplomacy, sagacity, and self interest of the Saudis. All that's missing is that they're trying to increase their profits to "save the environment and prevent climate change".
Saudi Arabia Will Support Stability in Oil Markets: Crown Prince

By Wael Mahdi Nov. 15 (Bloomberg)

– Saudi Arabia will continue its balanced policy and positive role to support stability in international petroleum markets, Crown Prince Salman bin Abdulaziz Al Saud says at G-20 Summit in Brisbane, according to state-run Saudi Press Agency.

* Says Saudi Arabia will take into consideration the interests of producing and consuming nations
* Saudi Arabia invested in spare capacity to support stability in global energy markets therefore supporting global economy growth
* NOTE: Oil-Price Rout Seen Deepening by IEA as Pressure on OPEC Mounts
* NOTE: Saudis Reject Talk of OPEC Market Share War as Crude Tumbles
* NOTE: OPEC Diplomacy Picks Up From Iraq to Libya Amid Oil Plunge
Anatoly Veltman comments:
Anyone privy to a study of how each oil-producing nation has or has not invested in spare capacity in the years of $100 windfall prices? Why windfall? Well, yes, if the world operated decades at $ 20-30, then of course recent decade of $ 70-140 should have been viewed a windfall. I wonder if similar study has been done on gold producers, who until 2000 managed to stay in business at $ 300-400 but then reduced/abandoned their hedging programs as price jumped over $ 500 and all the way to $ 1,900…Silver producers who lived on $ 4-5.50, but didn't all duly appreciate the windfall of $ 18-49…Copper producers, who lived most of their lives below $ 1.00, but then treated $ 3-4 as a new normal.
2254
A Wiswellian proverb: "Unless you are prepared to expect the unexpected, be prepared to expect the unexpected defeat".
As usual the unusual in the market. Every day one tries to find a few instances somewhat similar to the current market activity in the last 5 years. Hardly ever does one expect. The market mistress is infinitely creative. And she never throws you an easy problem—- unless it is to fool you.
Tom Wiswell wrote all his proverbs so that they'd be true in board games, life, and markets. Since the board games are models and teachers about life in many respects, he didn't have to stretch too far, to make the life and markets part work. Here's one:
"If I hadn't gone there", "if I hadn't made that capture," "if I hadn't sacrificed a piece". If it were not for the "ifs", we'd all be champions."
Okay. Here's mine. "If she hadn't spoken at the conference", "If I had woke up 1 hour later", "If my limit had been filled", "if the announcement had come one day earlier", "if it hadn't had the weak close the previous day", "if the auction results had been announced in the morning", "if the margin call had not come", "if my friend hadn't been bearish also", "if the earnings report had been issued before the close", "if the public were not so stupid to think that these ephemeral numbers like consumer confidence and philly fed, had deep significance", "if the Fed governor had spoken up just one hour earlier", "if they only realized that the tapering is deflationary", "if the planes had landed just two hours earlier"… I would be a wealthy maann.
What would you add to that one?
Anatoly Veltman writes:
A revolutionary thought crossed my mind. We entered the new millennium knowing two investments that couldn't go wrong: stocks and real estate. So the Central authorities created conditions for real estate to go wrong by 2007. More recently, the Central authorities had made stocks the only game in town, and made government borrowing so desperately desirable that citizens pay for the privilege of financing the activity. May there be something "unexpected" in the wings for centuries long history of investing?
On Friday the world's greatest mathematician, Alexander Grothendieck, died, in Saint-Girons, Ariege.
More in Le Monde and the NYT, but I liked this quotation from Recoltes et Semailles:
New tasks forever call him to new scaffoldings, driven as he is by a need that he is perhaps alone to fully respond to. He belongs out in the open. He is the companion of the winds and isn't afraid of being entirely alone in his task, for months or even years or, if it should be necessary, his whole life, if no-one arrives to relieve him of his burden. He, like the rest of the world, hasn't more than two hands — yet two hands which, at every moment, know what they're doing, which do not shrink from the most arduous tasks, nor despise the most delicate, and are never resistant to learning to perform the innumerable list of things they may be called upon to do. Two hands, it isn't much, considering how the world is infinite. Yet, all the same, two hands, they are a lot…
McLarty's lecture is the best philosophical (rather than mathematical) take I know of on Grothendieck's work on the Weil conjectures. In summary, with his topos-theoretic approach he built a space tailor made to his problem, from the simplest of bits–and then let the space itself do the work.
Richard Owen writes:
One presumes he has reincarnated as an interior designer? It's a shame he went off his loop a touch in the last decades. Or maybe he achieved a type of sanity we're not smart enough to understand:
The windows and blinds are all closed in most of the rooms of this mansion, no doubt from fear of being engulfed by winds blowing from no-one knows where. And, when the beautiful new furnishings, one after another with no regard for their provenance, begin to encumber and crowd out the space of their rooms even to the extent of pouring into the corridors, not one of these heirs wish to consider the possibility that their cozy, comforting universe may be cracking at the seams. Rather than facing the matter squarely, each in his own way tries to find some way of accommodating himself, one squeezing himself in between a Louis XV chest of drawers and a rattan rocking chair, another between a moldy grotesque statue and an Egyptian sarcophagus, yet another who, driven to desperation climbs, as best he can, a huge heterogeneous collapsing pile of chairs and benches!
Makes me think of: "One of my old supervisors told me that Wilhelm Reich went through three developmental phases as a theorist. In the first, he was not crazy and was not very creative, in the second he was a little bit crazy and very creative, and in the third, he was very crazy and not very creative."
204e
Another source of potential energy in the market one hypothesizes is this. The 3 trillion in the Pimco bond funds… the investors must be totally disgusted with the whole bunch of them. 600 million in bonuses to the upside down man and the former Harvard manager. A plague on both? Why get 2% in bonds when you give a billion to those feuding ducks. How about following the Japanese or the Norwegians and putting that money in ETFs???
Some good advice from the President of the Old Duck Hunters Club for duck hunters and traders.
From "A Duck Looks Different to Another Duck" by Robert Ruark:
The rush of the wings was all around me. (Mallards were coming after a day of cold, careful preparation).

"How long before—-" I started to say to the president, and he cut me off.

"Might as well learn not to talk so much in a duck blind" the president said. "Maybe it don't make much difference, but it takes your mind off watching. And four fifths of shooting ducks is watching. Shhh. Sun's beginning to come out a little now. It'll be shooting light in a minute."
How many times does one read about this market or the other entering a "bear market". And how many unfortunates liquidate without impunity based on the terrible words hastening themselves to their underplus.
Anatoly Veltman comments:
This sure is true about selling into profound weakness, like a straight drop of 10% or 20% or 30% or whatever %. But selling into a straight three-fold five-year rise may be justified. Every price will be seen twice (?).
Kora Reddy comments:
Every price will be seen twice (?) -> ain't it applicable only for upside prices in S&P 500 Index, not for the downside prices and/or Japan…
For example, since 1980, on closing basis, the S&P 500 index had hit 599 All Time High's (ATH) out of 8798 trading days. Of those 599 ATHs, 25 ATH closes (including the three readings in this month) were never revisited. The previous ATH breakout, so far, and that was never seen again was on 17th Oct 2013 $SPX close of 1733.15 below the ATH closings that were never seen again…
Date SPX Future Lowest Close
7-Nov-14 2031.92 2038.25
6-Nov-14 2031.21 2031.92
5-Nov-14 2023.57 2031.21
17-Oct-13 1733.15 1741.89
29-Jan-96 624.22 626.65
15-Nov-95 593.96 596.85
12-Sep-95 576.51 576.72
11-Sep-95 573.91 576.51
8-Sep-95 572.68 573.91
7-Sep-95 570.29 572.68
6-Sep-95 570.17 570.29
5-Sep-95 569.17 570.17
16-Jun-95 539.83 542.43
15-Jun-95 537.12 539.83
14-Jun-95 536.47 537.12
13-Jun-95 536.05 536.47
2-May-95 514.86 519.19
27-Apr-95 513.55 514.26
13-Mar-95 490.05 491.88
10-Mar-95 489.57 490.05
24-Nov-92 427.59 429.05
13-Feb-86 217.4 219.76
7-Feb-86 214.56 215.92
22-Jan-85 175.48 176.53
21-Jan-85 175.23 175.48
Bold were just some big rounds. Apart from that, nothing special about them.
This is the first hard core data I have seen that supports what only seem natural:
"Long-term Cell Phone Use Linked to Brain Tumor Risk":
Long-term use of both mobile and cordless phones is associated with an increased risk for glioma, the most common type of brain tumor, the latest research on the subject concludes. The new study shows that the risk for glioma was tripled among those using a wireless phone for more than 25 years and that the risk was also greater for those who had started using mobile or cordless phones before age 20 years. "Doctors should be very concerned by this and discuss precautions with their patients," study author Lennart Hardell, MD, PhD, professor, Department of Oncology, University Hospital, Örebro, Sweden, told Medscape Medical News. Such precautions, he said, include using hands-free phones with the "loud speaker" feature and text messaging instead of phoning.
There have been so many highways and byways in markets recently as they rushed from official or almost bear markets three weeks ago to staggering new highs with much reversions and opportunities of a lifetime to garner and lose, that one searches for a rudder, a foundation. The best way I know to search for one is to turn to the proverbs of Tom Wiswell in such a situation. Tom prepared a set of 10,000 proverbs, 20 a week for 10 years at his weekly board meeting in my office, and thought that this would make the best of the 23 books he wrote. Tom always wore his thinking cap, and was equally knowledgeable about baseball and the theater as he was at checkers. Not to mix the mundane with the sublime, I will add my thoughts in parentheses after each:
1. The unexamined game: "Little errors left untended ,I've discovered too often have a way of turning into big ones". (Do close out your mistakes rather than hoping them along.)
2. Unity and strength: "It is important to keep your forces together yet flexible, ready to attack or defend as the game develops. Any general will tell you that a divided army is hardly headed for victory. " (Too often we are too expansive in what we put on, especially after a lucky win or two.)
3. The handwriting on the wall: "Often by the time the opening is over, what is going to happen in the ending, is already happening, and cannot be reversed." (A corollary is that he who doesn't hesitate is lost.)
4. Big game: "Remember, when you are out hunting dragons, sometimes the dragon wins." (After those big tremendous declines , beware that a few more mite come.)
5. The Wise Skipper: "Start your game with a plan, but always be ready to change your plan". (Tom approaches the principle of ever changing cycles from a different perspective than Bacon.)
6. Hills and Valleys: "After a winning streak you'll probably lose several games." (This must be tested after rises and declines. But remember the Australian fisherman who never fishes in the same place twice as the crocodile never forgets. Humans are just as smart as crocodiles I think).
Wiswell wrote all his proverbs so that they'd be true in board games, life, and markets . Since the board games are models and teachers about life in many respects, he didn't have to stretch too far, to make the life and markets part work. Here's one:
7. 'If I hadn't gone there,", " if I hadn't made that capture, " if I hadn't sacrificed a piece". "If it were not for the ' ifs', we'd all be champions" (Okay. Here's mine. " If she hadn't spoken at the conference", If I had woke up 1 hour later, "If my limit had been filled"," if the announcement had come one day earlier ", " if it hadn't had the weak close the previous day", "if the auction results had been announced in the morning" , " if the margin call had not come ", "if my friend hadn't been bearish also ", "if the earnings report had been issued before the close", "if the public were not so stupid to think that these ephemeral numbers like consumer confidence and Philly Fed, had deep significance, " if the Fed governor had spoken up just one hour earlier", " if they only realized that the tapering is deflationary, " if the planes had landed just two hours earlier ", … I would be a weaaalthy maaan") (What would you add to that one?)
8. "Unless your are prepared to expect the unexpected, be prepared to expect the unexpected defeat". (As usual the unusual in the market. Every day one tries to find a few instances somewhat similar to the current market activity in the last 5 years. Hardly ever does it do what one expects. The market mistress is infinitely creative. And she never throws you an easy problem, —- unless it is to fool you.)
From the Department of Skyscraper Index.
A replica of Manhattan could be a tourist attraction one day in China? Amazing.
"Few Signs of Construction at Yujiapu, China's Manhattan Replica":
China's $50-billion knock-off of the Big Apple sits on a river bend — much like its namesake — near the port city of Tianjin, some 120 miles from Beijing. Complete with its own Rockefeller Center and Twin Towers, it's been billed as the world's largest financial center in the making. But this Manhattan still has a long way to go.
And yet, as the author writes in his book: "Henry Sanderson, Michael Forsythe China's Superbank: Debt, Oil and Influence 2012:
There's a point where ambition and enthusiasm becomes recklessness and hubris, and Tianjin may have crossed that line. There's no better place to witness the physical manifestation of hubris than Yujiapu, Tianjin's planned Manhattan.
Lately in the news they like to say that "the market will not stop falling until the last optimist, the last bull, goes belly up". Abelson said that that continuously in his columns for about 50 years. (I don't have the 25,000 columns of his I had to read before writing that he had never been bullish once during the 50 years of his columns before proving that the gist of what I said was true). No one except me would say that the market will not stop its incessant 70,000 fold gain from 1890 until the last short selling fund and chronic bears cries uncle.
Vince Fulco writes:
The canary in the coal mine will be when Elliott Wave folks shutter the shop.
Fred Rickey writes:
50 years of articulate skepticism is worthy of respect! Given the trail of blood from exuberant or reckless bulls exiting the arena of which he wrote, there is a cautionary value to such skepticism. For goodness sakes, the man is dead!
anonymous writes:
Actually, given the guest columnists and mechanical nature of the columns, if started to wonder, towards the end, if he had become a nom de plume for the editorial board.
Kora Reddy writes:
My observation:
My blog posts with all sorts of title headings get about 600 page views. The ones with bullish headings get a slightly lower amount of views, around 550. The ones with bearish headings average around 750 or so. I guess Alan Abelson was a smart man (in his defense) to figure this out a long long way's back, and give the readers what they want to read.
2cab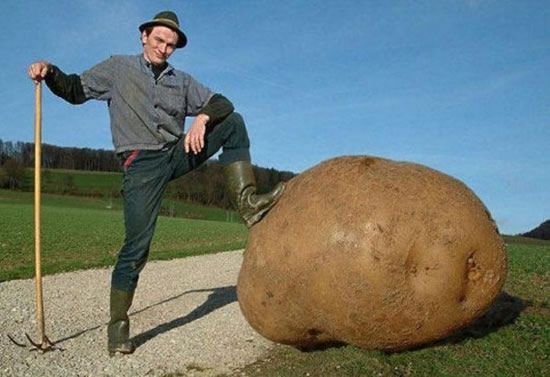 NNT says on Twitter that he has not received a critique so far of this paper he wrote on GMOs that addresses the "core math" of it. A variety of "fallacies" are discussed–"Loch Ness", "Crossing the Road", "Russian Roulette", "Carpenter", etc. etc. In this article, "Risk Expert: GMOs Could Destroy the Global Ecosystem" Taleb writes:
"It has became popular to claim irrationality for GMO and other skepticism on the part of the general public—not realizing that there is in fact an "expert problem" and such skepticism is healthy and even necessary for survival. For instance, in The Rational Animal, the authors pathologize people for not accepting GMOs although "the World Health Organization has never found evidence of ill effects," a standard confusion of evidence of absence and absence of evidence." The reason the NY sports teams perform so much worse than their inflated salaries would predict is that they suffer from the diffuse and variegated nature of culture in NY, so that other things besides sports can take center stage, the way sports do in smaller cities. All the best soccer teams tend to come from midsized industrial cities where the only activities that holds everyone together is the sports team. And players come there knowing they will be lionized. On another front, the big cities demand high visible stars as an offset to all the other things they can idolize. And the owners have to give the fans what they want by hiring stars in their 30s, in the declining years of their ability, to give the fans a rise, and that decimates their bottom line and ability to field good teams. It's related to a line of studies now being bruited in the academic literature that shows that the size of the chairman's signature in the annual report is inversely related to performance.
Anatoly Veltman writes:
I wonder if the gold market reflected that phenomenon last week. First came the news of record Bank of Russia purchases in September that catapulted them into the world fifth size of ownership among the sovereign Central Banks. The gold market promptly plunged to a new four year low on the news. Then on Friday, their Chair said they might sell some gold to defend the rouble–and the gold market erupted higher to score its best rally of the year.
Strategy: A Smorgasbord
The right strategy must come to mind in the worst scenario – losing, tired, hometown ref, and nowhere else to turn but inside.
1. Always change a losing game; never change a winning game.
2. Always have a plan going into a match, and a backup plan.
3. Always have a surprise to pull out all the stops.
4. Reconnoiter your opponent before the match for his strengths and weaknesses.
5. Have a general strategy against all power players, and another against all control players.
6. Analyze every match – how would you play it differently next time.
7. Keep a log of your strategies, and of the opponents.
8. Always have a customized strategy against each opponent, if possible.
9. Call a timeout whenever you skip two straight shots, or the opponent runs three straight points.
10. Keep a coach in the crowd for a second opinion.
11. Have an offensive second serve, such as the jam or Z.
12. Save your upset serve, for example a crack ace, for game winning points.
13. Have a no-fail strategy that kicks in in the worst case scenario.
14. Define your strengths and weaknesses between tournaments, and drill the latter.
15. Set a goal, and time increments to achieve it.
16. Resist the norm – The way to the top is almost always a way no one else has tried.
17. Don't share your personal original strategies during your competitive career.
18. Find one edge against an opponent, or the field, and repeat it over and over.
19. Make your backhand as strong as your forehand.
20. Know the counters to all your strategies.
21. If an opponent throws something at you during a match that you can't handle, hit the same at him next point to know how to respond.
22. Use a slow game pace against a rabbit, and a fast pace against a sloth.
23. Always volley the ball when possible.
24. Always take the most aggressive shot possible during a rally.
25. Be able to hit five perfect consecutive ceiling balls as a fallback.
26. Match your physical attributes with your strategies, for example condition, age, grace. Elephant tusks cannot grow out of a dog's mouth.
27. Pick an overall strategy that is fun to play.
28. Strategy evolves on the sweaty hardwood, not in ivory towers, so think as you play practice matches.
29. Agree with your practice partner to pause after each game to dissect each other's play.
30. Ask every instructor or pro you meet for his best secret strategy.
31. Ask better players to critique your strategies.
32. The best place to glean strategic tidbits is by watching good players, or at a pro stop.
33. Unclutter the Clutter. Stop the mechanism. Have a sure-fire mantra or method to calm down instantly.
34. Develop a 'Muehleisen's Rheostat' at will of being able to crank up or down your intensity of play by 10%.
35. Fight first and save thoughts of victory for later.
36. The highest form of generalship is to conquer the gamesman by a stratagem.
37. At the beginner level a defensive strategy wins, but at an advanced level the most offensive strategy always wins.
38. Have one strategy for a slow ball and another for a fast ball.
39. The best general strategy is serve and shoot.
40. Go to the ceiling if the rival runs a string of points.
41. Go for the jugular with aces and cracks when you have momentum.
42. The shot to practice the most is the kill, because it's the only stepping stone.
43. The serve to practice the most is the drive, as it's the most forceful in an aggressive game.
44. Save your best strategy for the ripest time - pick the flower when it is ready to be picked.
45. When you go up to the mountain often, you will eventually encounter the tiger, so be ready.
46. During a reconnoiter find a tiny edge. A tiny is the best soldier that quickly becomes an army.
47. Strategy is about setting yourself apart from the competition: it's a matter of being different at what you do.
48. Always have a backup service strategy.
49. The greatest tactic is to be able to execute at the worst times.
50. To win by strategy is no less the role of a general.
51. Practice the weakest link in the chain of each of your last performances.
52. Have a short term goal and a long term goal at all times.
53. Use glass to your advantage with serves and shot selection.
54. Shot selection is the most common trait of a win, and flaw of a lose.
55. Have pre-designed strategies for every game style.
56. The greatest strategy is to commit no mental or physical errors in a match.
57. If you're losing a match, is it because your strategy is failing or because of faulty execution of strategy?
58. Use a new strategy a hundred times in practice before taking it to a tournament.
59. When in doubt grab the bull by the horns.
60. Nothing is more beautiful in sport than a well-conceived plan that's executed flawlessly against a superior opponent for a win.
61. Study strategy over the years to achieve the spirit of the warrior.
Victor Niederhoffer writes:
Good for any activity one thinks.
20ea
In thinking about the fantastic rises from the dead of gold, crude, and bonds last week, one hypothesizes that the time things are most bullish is when it takes the most courage to go against the tide. For example, before the employment number, especially after 4 standard deviation declines in such markets before recent vivid events like last Friday.
Playing it My Way is the newly released Sachin Tendulkar's (a.k.a God of Cricket, next to Sir Don) autobiography, and I glanced and then read it as fast as I could.
For comparison's sake, it is more like a "Reminiscences of a Stock Operator" type book, where the modern reader, knows everything that the author wants to say. I'm seriously and eagerly waiting for the autobiography of Rahul Dravid, with everyone out there I bet, and if and when it comes, it could be an "edspec" type (I am serious, and no sycophancy here to either chair or Rahul Dravid who lives on the next road to me for the past 25 years).
Though I enjoyed the book, it is just a mere autobiography and doesn't really offer any tips on how to play the game. I think autobiographies need to be written by offering few minute technical tips to the future generation.
These are the numbers from the election in the U.S. They are truly historic; to find a parallel in terms of partisan shift from the Democrats to the Republicans, you have to go back to the Wilson Administration elections of 1918 and Davis' crushing defeat in 1920 and Hoover's coronation as Coolidge's successor in 1928. Even Truman's successive losses in mid-term elections was not a comparable defeat because the Democrats remained solidly in the majority in state legislatures and governorships. Measured by all elective offices throughout the country, this is the first time in American history that Republicans have been the majority party for more than a single election.
A few details:
After the Louisiana runoff on December 6, Republicans will hold 54 seats in the U.S. Senate; they began the week with 45. The last time Republicans defeated more than one incumbent Senate Democrat was in 1980 when Reagan's landslide won them 2 seats. In this election they will have defeated 5 Democrats - in Alaska, Arkansas, Colorado, Louisiana and North Carolina. If you extend the calculation to include open seats previously held by Democrats (Iowa, Montana, South Dakota, and West Virginia), the Republicans gained 9.
Republicans now hold 31 (possibly 32) of the 50 governorships and 29 (possibly 30) of the state legislatures, a total that matches the Republicans' all-time greatest success in 1928. In the count of all state legislative bodies (99 total, thanks to Nebraska's unicameral legislature) the Republicans control 69; that is 5 more than their greatest previous success of 64 in 1920.
The President's record is truly extraordinary as the leader of an American political party. Since his election in 2008 the Democrats have lost 14 Senate seats (60 to 46), 72 House seats (257 to 185), and 10 governorships (28 to 18).
There are offsetting affects to the decrease in $ priced crude. The decline in the rouble is in fact a windfall to those in power. The oligarchs in Russia have access to hard currency via exports, crude, natty gas, etc. The hard currency is converted to roubles to buy national real assets at 40% discount, like land, hard assets. As long as they can keep ahead of inflation it is a great deal for those in power. Or they borrow form the populous, sell paper bonds and pay back in worthless currency and pocket the difference.
I am not an expert in Russian affairs, but this scenario has played out in history before.
On the last two announcements, whatever they were, the market did a big whipsaw which could be defined by big motion up, then down and vice verse in a short time equivalent to the range of the day around the central starting point. It didn't seem to matter what the announcement said. Crude has had some similar moves but were not related to the announcements mentioned above. The timing on crude was different also.
It might be analogous to the seismograph motion on an earthquake when the tectonic plates slip, or a heart attack type event on the heart scope.
I note that gold miners bullish percent is at zero. Maybe some bankruptcies are forthcoming–IAG? Just recently Dr Greenspan opined that gold was a good investment…then the Fed announcement and the slaughtering of gold shares commenced. Hm.
Pitt T. Maner III writes:
All In Sustaining Costs (AISC) become important. IAG sold a niobium mine so maybe they will be able to weather a year or so with this cash. Perhaps the mining companies with cash, relatively low debt and available credit will be able to buy others and their better prospects on the cheap.
"IAMGOLD Probability of Bankruptcy":
This will be added to Iamgold's assets to allow the company to boast of $800 million in liquid assets, with an additional $500 million of unused credit facilities to give the company a total of $1.2 billion in available short-term cash.
An area for more research?
Ten straight days with a 141 settlement handle. Ten day Vic (cumulative changes) at less than 2 points. How is Draghi going to upset this quiet?
Editor's Note: The Vic (first defined on this website in 2002) is a measure of volatility that uses absolute point changes rather than standard deviation. For example the "10 day S&P Vic" is found by adding together the absolute daily point changes in S&P for the last 10 trading days.
anonymous writes:
It is important to understand what the currency markets are for and how they are used in the modern context.
Arguably the whole game is about keeping the stock markets (or more generally the 'risk' markets) going higher.
The USA started the game late in 2008 with QE. After a time the Europeans took over. Now increasingly the Japanese will supply the liquidity.
The Euro currency lower story is fading into the background in terms of 'rate of change'.
For the avoidance of doubt, the only two countries that are serious about lowering their currencies are Japan and Switzerland (Switzerland is a case study in defeating the markets - read about their actions in 2011).
The current QE in Japan is huge– make no mistake — an order of magnitude greater than the USA's actions.
The Europeans, at heart, are stable/ strong currency types and do not have the stomach to get genuinely serious about weakening the currency.
A multi-billionaire of my acquaintance in discussing Japan, put it to me this way– it is not often that a country pre-announces it's own bankruptcy.
Inflation is an interesting phenomena in this era, it is hard to create but when it arrives, it destroys. It is pathetic that policy makers believe that they can keep such a thing in control when it gets going.
There exist genuine reasons for low probability scenarios to play out in coming months.
The dollar is strengthening. I remember when I was young in the 50s and 60s and the dollar was worth 350 yen, and 7 Francs. Bank accounts paid 5%. The world was a great deal. I wonder if that world will return.
David Lillienfeld writes:
That was the world in which Jews and blacks couldn't own homes in some neighborhoods and could be refused service at will by any business. It was a world in which someone could be denied a job because of his/her sexual orientation, ditto for renting an apartment/buying a house. It was an era in which when women worked, they were expected to earn a fraction of what their male counterparts did, particularly if they were married since they weren't (it was assumed) the primary source of income for the family. It was a world in which a physician might not inform a patient of a diagnosis of cancer or pressure a patient to participate in a research study after the patient had declined to do so—in some instances, declined repeatedly. It was a world in which a black man with syphilis in a government study would be denied treatment in the interest of learning about the disease's natural history, though without the man having given any consent to be so studied. Ditto for Guatemala men and women, who were infected with syphilis by the US government with the same aim of learning about the natural history of syphilis. That world included an American government which didn't hesitate to listen in phone calls as it pleased and spied on persons as it pleased.
I could go on. There were lots of aspects of that world that were good economically, it's true, but there were lots of downsides, too. Maybe the level of discrimination is the same as back then—just less visible, but I'd like to think that we've matured as a society, as a country, such that there's been a reduction, ideally a significant reduction.
Is today better? Worse? I don't know that I can given an answer other than to note that it's a different world. Would I like our economy to be such that we had the dollar at 350 yen and 7 francs. You bet. But as for the rest of that world, I'm not so sure.
Jeff Watson writes:
But we live in a world where the poorest of the poor can own a smartphone and have the access to information greater than the library at Alexandria, in fact they have all the information of the world available to them. I'm very optimistic for the human race. Our poor are better off than Louis XVI in almost every way.
anonymous writes:
The central conceit of many well intentioned people is that the poor are dumb and can't find their way around anything. We think the poor need help, and they need our money transferred via politicians to be made whole. As the Chair drums the cadence in our heads, it's "the idea that has the world in it's grip." That conceit needs to go away as it is just wrong. The war on poverty has cost enough to give every poor person a couple hundred grand, but the money has gone to programs, not the recipients. Not all poor are dumb at all, they are victims of circumstance. However, the war on poverty will continue, as will the war on drugs, terrorism etc as there's really big money in it for the insiders.
2081
Car Talk was a really fun radio show to listen to on long highway trips. Both of the brothers who did the show were very smart MIT grads with a great sense of humor and a penchant for fun practical jokes on each other. Here is an obituary for the older brother who recently died.
"Tom Magliozzi, One Half of the Jovial Brothers on 'Car Talk,' Dies at 77":
By his own account, after graduating from college, Mr. Magliozzi took a conventional path as an engineer until experiencing his "defining moment" after being involved in a close call on the highway. He described the incident in 1999, when the brothers shared a commencement speech at their alma mater. Tom described driving on Route 128 to his job in Foxboro, Mass., in a little MG that "weighed about 50 pounds" when a semi-truck cut him off. Afterward, he thought about how pathetic it would have been if he had died having "spent all my life, that I can remember at least, going to this job, living a life of quiet desperation." "So I pulled up into the parking lot, walked to my boss's office and quit on the spot." His brother chimed in, "Most people would have bought a bigger car."
Ed Stewart writes:
What is interesting is that they made an entire franchise out of something that seems so mundane and unworkable. No planner would have guessed, "this concept will be a hit." It entirely revolved around the talent and humor of the Magliozzi brothers. Isn't that the way most of the best things are? Talented people surprise us with things we enjoy or end up needing that we never would have anticipated. A great functional argument for an open system and individual choice vs. bureaucratic control, excessive tracking and credentialism.

I admit I have difficulties separating myself from the monkeys.
During trading strategy development, most of the time I have found that a 'good' strategy by many criteria can't actually beat out the performance of the random trades by monkeys. So the question is what constitutes intelligence? Is performance the sole criterion that separates intelligence from non-intelligence? If not, what else? What can make me say, "ok monkeys, I can't beat you in performance, but this thing makes me much more intelligent than you"?
Marion Dreyfus writes:
Monkeys' investments are hypothetical; no one has really actualized this hoary supposition. Your trades are measurable and real.
Et voila la difference.
Ralph Vince writes:
Because you think too much.
No joke.
You look for an "edge," i.e. an asymptotic probability weighted mean that is > 0.
The monkey - he doesn't. He does not posses that great big brain that leads him to believe in the delusions (see previous line) that you do.
He is only concerned with a finite time horizon, one play (get the banana! Don't worry about the small probaiblity of a chock, get the banana), in his case. You, on the other hand, have used your big brain to lure yourself into thinking you will be around tomorrow, something you take for granted.

A most compelling talking of one's book, by a collectivist.
"Gross Says Deflation a 'Growing Possibility' Hurting Wealth":
By Mary Childs Nov. 3 (Bloomberg) — Bill Gross, in his second investment outlook since joining Janus Capital Group Inc., said deflation is a "growing possibility" as governments worldwide are struggling to create inflation and stimulate growth. Central banks around the world have made "a damn fine attempt" at fueling inflation, yet their efforts have pushed up financial assets, rather than prices in the real economy, Gross wrote in his outlook titled "The Trouble with Porosity"…
Gary Rogan writes:
"Balanced budgets are increasingly in vogue". What universe is he living in? And has anyone ever explained to him that when you have deflation you gain wealth without earning a dime?
Here are some lessons learned from the last week (2014/10/24 to 2014/10/31):
1. Potential energy is very great for a rise in stocks. Any big central bank, any big pension fund, any big asset allocator can raise the proportion of its mix of bonds and stocks by a little, and the market can jump 3 or 5% just on the thought.
2. It's easier for a market to go up 10% from a low, then to go down 10% from a high. And improvements and much more likely than falls.
3. All my people know how to make money after the market is going down, but none of them know how to make money after the market has gone up. It's just as bullish after the latter as the former.
4. The worse the news, the better it is for the market as weak hands have got out.
5. When you are way down on a position and it goes to a point of manageable loss or worse yet break even, it's a great time to double up rather than get out.
6. Markets like to go to a round number. Crude broke 80 and gold broke 1200. And SPU broke 2,000 among others. The rub is what will they do when they get to the construals. In two cases they broke right through, in the crude case, they went right back up.
7. If you put in positions of size over night, you are a goner. Either you'll make a small profit, or you'll be wiped out, so you have to stay awake the whole time, for 24-7 which is impossible.
8. When the market refuses to hit your limit for a very long time but touches it the way my bond positions from the long side did often last week, prepare for a big loss.
9. The ratio of stocks to bonds is bounded on one side but not on the other.
10. The unexplained strength in the market on Thursday, was a precurse to Japanese activity on Friday.
11. After a streak of wins you are likely to lose if you try the same thing over and over again.
12. Having positions in many different markets is very dangerous as they all can go against you, especially temporarily in an effort to force you into oblivion. The markets often have a theme and if you play the theme in many different markets, they'll kill you in an ensemble when they go against.
13. The gold bulls, the doomsday crowd, with all their bravado is more pusillanimous then a mouse as witness a 6% decline in gold in a week.
14. Ephemeral things like protests in Hong Kong are opportunities to buy.
15. The favorite thing for market commentators to do before an election is to say that the market does better when the agrarian reformers win rather than the enterprises. Yes, that's true, when an agrarian is going to win, the market will go down 10% in the weeks before, and when an enterpriser is going to win, it will go up 10% in the weeks before.
anonymous writes:
Great points Victor, maybe add:
Have something in your arsenal for markets that are trading not in your preferred setup mode, (mean reversal, say, or breakout) but are exactly where your fundamental bias lies. A good example this week was dollar yen for me after FOMC. It was effectively the strongest recent currency against the weakest but nothing was done on the long side here as my trading tool arsenal was too rigid and zero opportunity presented itself. The rocket took off and the trail is still burning.
Gary Rogan writes:
Up until about 2009 I have been a great stock picker, but since then my record has not been too good. But my mental commitment to never sell other than to balance the gains imposed on me by buyouts has been a pretty good strategy. Most of the winners from way back when are still with me and they don't know any better, they just keep rising. Unless Alan Abelson is proven right posthumously I expect the latter to continue.
Hey guys,
So after watching the old PTJ video a long time ago I used to have a strategy that would allocate to things that had a tendency to go up after large factor moves. The Chair also mentioned strategies like this in The Education of the Speculator.
For example, Priceline would tend to underperform its peers on a t+2 basis so long as the Euro was in free-fall. So the strategy would keep trading Priceline versus its peers based on movements in the Euro. The qualitative thesis sounds great - the street is slow to adjust its expectations relative to the movement of real time macro assets that have material impact on their forward earnings.
Except for one thing.
In 2011, this strategy started falling apart and I stopped using it. From 2012-2014 it has gone into full free-fall. Moves have become coincident, basically, and over-react. So once EUR starts puking Priceline will immediately start gapping versus its peers, lower. On a t+2 basis it will tend to correct this over-response. I tried to improve the strategy to be more clever (like isolate factor exposure by stripping out fixed income from yen exposure, because things that move up with usdjpy tend to also move up with usgg10yr). It didn't matter/ reverse the breakdown.
My guess is that this is due to the increasing prevalence of quant shops who can run sophisticated lagging correlation analysis minute by minute. I've noticed that people on the list ascribe a lot to backtests like this. Do you have any qualitative analysis of your returns these days versus your returns before 2011 that you'd be willing to share? Is it harder to make $ now?
My gut instinct in response to the BOJ is to pile into things with Japan QE factor exposure (such as thing with a high weight in EWJ, or yield assets in Brazil - Japan FDI in Brazil has been in a structural uptrend for quite some time). But supporting the idea that an overreaction has already occurred, some Brazil yield assets moved up as much as 10-12% on Friday after being run up previously (mysteriously haha, obviously someone knew what was about to happen in Japan). But if we're in an existential market where this is already priced in - the trade is to fade it, not pile in. It'd be interesting to hear your thoughts on the subject.
Cheers,
Alex
Nice comment from Nick Walenda after this weekend's walk in Chicago:
"I believe what I do is a calculated risk"
To which I would add just like the insurance companies that wrote a $20,000,000 policy on his life for this event.
I need to be more calculating.
Will a $1,200 retest in Gold offer a big fig tight stop chance to offload a bit of gold after stops were cleared today? Are we favoring bullish/salable equities now into at least March/April next year and the USD to keep its grin? Has the price of manufacturing gold declined or is it still around the 1000-1100 mark? Will that contain the slip, and any privy below here provide value buying, or are there far to many doom and gloom gold species who are about to be pressured?
For at least the time I have followed to both the libertarian "movement" and markets, there has been a broken-record band of promoters selling the same defective message.
The thematic predictions are only a part of the damage. The hidden damage is that so many of the gurus promote sectors with terrible track-records of returning value to investors. Not only do you miss the drift, you are very likely to suffer continual dilution and large losses in a micro-cap mining stock or highly speculative energy development project.
I had the good fortune of seeing a "Libertarian Guru" portfolio - 100% in foreign, illiquid, micro-cap energy and mining plays. Completely off the wall, opaque stuff, all marked down about 70% from cost. My guess at the time was that liquidating the portfolio and converting back to USD would cost an additional 15%, perhaps more.
If the Sch—s of the world turned out to be agents (sent by those who propogate "the idea") to destroy the financial base of the budding libertarian movement, wreck its members fortunes, etc, they could hardly have done a better job.
This CIA pub makes some great points: Psychology of Intelligence Analysis by Richards J. Heuer, Jr.
My favorite quote from Chapter 8:
Analysis of competing hypotheses involves seeking evidence to refute hypotheses. The most probable hypothesis is usually the one with the least evidence against it, not the one with the most evidence for it. Conventional analysis generally entails looking for evidence to confirm a favored hypothesis.
Hefty relative changes in the Monetary Base and hefty relative changes (i.e. "corrections") in the S&P seem to be related. Sometimes the former leads, and sometimes it lags. Unfortunately (for the statistical researcher, as opposed to the Optimists) there are not that many examples. The question: is the current relative decline in Monbase related to the admittedly small SPX correction we have already experienced, or is there more to come? Is there anyone here skilled at looking around corners?
Stumbled on this amazing video this morning: "amazing resonance experiment". Being able to visualize the patterns associated with sound is a great way to think about the markets from a different perspective.
1. The first rule is always practice against someone your equal or better. Try never to break it.
2. The second rule is to handicap yourself if there is no equal. Some methods are:
a) A point spot, or the opponent having to reach 15 before you get 100 points.
b) Time odds, as in chess, where you may never stop moving even between points and receiving service.
c) An implement disadvantage such as using a wood paddle against the racquet which automatically lowers the player one division.

3. For stamina, play simultaneous where one of a string of players enters the court after each point. If there are five players on the opposing 'team' you will get one-fifth their rest.
4. Play opposite handed - It's surprising what you'll learn about your correct hand game, and the handicap opens a new league of competitor until you are their champion.

5. Resistance training is the best method for any racquet, where resistance is weight. Add a few ounces of speaker wire braided around the frame, or wear ankle weights, or a weight vest with increasing increments of 5-40 pounds.
Perhaps my greater contributions to racquetball were off the court during the golden era: blonde afro, customized van, beach running, headphones, Doberman pinchers, reading paperbacks, 10-speed bikes, and scuba.
Once I started it lit a light in the Leach racquetball stable. Charlie Drake's beach garage was full of scuba gear for players to borrow. He, Steve Serot and I took scuba lessons together from a guy named Froggy. In our first lesson in the deep end of a swimming pool we were required to wear weight belts and tread water for 5 minutes, and then allow ourselves to sink to the bottom of the 12' pool where only a single tank of air was waiting.
Serot and I were buddies for this drill, and he being a land mammal was in oxygen debt. I let him take the first grab of oxygen, but he was purple even in the water, and wouldn't give up the mouthpiece. Had I surfaced for air I would have failed the test and certification. Finally, I wrestled the mouthpiece from him and got a gulp of air.
In the second lesson the next day we were required to clear a swim mask full of water. The technique is to tilt the head back and lift the mask a quarter-inch from the face and expel through the nose to displace the water. This is done underwater. Serot kept lifting the mask 6 inches from his face and trying to expel the entire swimming pool. All's well that ends well, and we all got certified and went on a diving trip to Catalina Island where I was confronted 60' underwater by a black bullet that I thought was an attacking shark, and pulled my 6'' diving knife. But when it stopped and peered in my facemask it was a sea lion that let me pet its nose. It did a summersault, wiggled its whiskers, and zoomed off.
I'm watching the drivers today in Bali, Indonesia, and I couldn't help thinking they drive like they live. For many on the island, due to the culture and religion, life is relaxed. Road traffic though is fierce, but always when changing direction a slow merging takes place particularly with cars and heavy vehicles, and then there is a gradual build up of speed. Looking around at westerners, they favor quick sharp movements–a total contrast.
I considered, as I was threading my own way through the peak hour buses and trucks and a million bikes, that before the world became globalized many markets probably traded very distinct lines representing their countries default behavior. No doubt, there was a distinct lack of "shadow hands" in the till upsetting the flow. Possibly they had their own insiders come in for the rake occasionally, but generally performed uninterruptedly.
Today I am amazed at the frequency of the same patterns in the big markets with global cover, but there is so much noise and fakes ins and outs along the way…and there's a prevalence of many developed and complex structures to finally achieve their end. Human emotion and character is that resilient. Even today, it achieves its end goal even though I think of the simpler days, when simple patterns ruled the waves.
"Running out Red Tape is a Growing Industry":
What industry sector employs more Australians than construction, education or manufacturing, and three times as many as mining? What function costs private industry and government a combined $250 billion a year? Few would have guessed compliance – the red tape industry. And it's booming."However, a frightening report released this week by Deloitte Access Economics fingers the real red tape culprits – the private sector business community whose compliance costs leave the government looking like rank amateurs when it comes to creating and paying for what, in many cases, are unnecessary and unproductive self-imposed rules.The total private sector workforce grew by 10.4 per cent over that same five-year period; its compliance workers grew by 17.4 per cent.Ironically, the group that represents our very large companies, the Business Council of Australia, has been a flag-waver for the government's attempts to tackle red tape. The embarrassing reality is that it should be focusing on its own backyard.
Ed Stewart writes:
The missing factor is that "private" compliance rules are motivated by government mandate. They are required in order to avoid fines, bad pr, or lawuits. For example in the USA we have EEOC and OSHA, which both create enormous private bureaucracies and consulting practices. The "private" workplace rules are most often attempts to fulfill the requirements of these mandates.
Consider the headache a company must go through to fire an employee, particularly if they are "of color". It is a long drawn out process of documenting "evidence" that is fraught with risk if done wrong. Then you have the seminars on avoiding offending others, how not to think with the little head and accidentally cost the company 10m, the lengthy questionnaires with many imbedded "tricks" to weed out those not "with the program". It all works to create an environment that actively stifles common sense and rewards bureaucracy-enforced sensitivity.
Mandated dead-weight employees who can't be fired have a compounding effect of non-productive complexity. Everyone is a "stake-holder" and all ideas must be treated equally - or else. This leads to three hour meetings with no defined objective, the purpose of which is to provide ample room for people with no task related to the corporations primary purpose to feel important.
In my opinion we would see allot less "offshoring" of jobs if large US corporations were allowed to operate, hire, and fire efficiently.
2086
George Mason University economics professor Bryan Caplan will speak at the Junto next Thursday on his forthcoming book "The Case Against Education".
Junto will take place Thursday, November 6th at 20 West 44th street at 7:30 pm-10:00 pm.
All are welcome.
With the end of the baseball season last night, there is the chance to reflect on the off-season, a chance for signing free agents, a chance to consider the merits of such inanities as the challenges, a chance to consider the causes and implications for the uptrend in strikeouts and the downtrend in offense, a time to reread Walt Whitman, to see Field of Dreams and Bull Durham, a time to contemplate those sweet words, "Play ball!" The mysteries of spring will soon be here, but the emptiness of winter must first be negotiated.
The Great Voice of 2014 is now upon us.
Only 105 days til pitchers and catchers report. Thank God it's that soon.
anonymous writes:
Football, basketball, hockey: professional, college and high school (high school games can be especially fun and inexpensive to watch).
If it must be baseball, go volunteer as a coach. You don't have to be very good or know very much. Yes, coaching "know-how" is very different than "knowing baseball", but it's not that hard to figure out.
Coaching can be so fulfilling!
105 day void filled (and the 260 other days just got more enjoyable).
The rises in markets last week, bringing many of them to within 2% of their all time high, has left the pessimists wringing their hands in disbelief saying that nothing has changed from the Corrections of the previous week. Of course, aside from shaking the weak out of their positions, the Corrections with such reasons as the beheadings, the viruses, the Rooshans, all with the stock markets at their lowest level to bonds in 2 years, nothing did change. That's the point. However, we need a new word for the almost 10% rises that many of these markets have achieved to counter and symmetrize with the word Correction. I would suggest as a starter the word Improvement or Elevation, or Enhancement.
anonymous writes:
After an overdue "Correction" to overbought conditions, the market has undergone during the last week, a "Re-engagement"– advancing it close to its previous position in price. In other news…
Alston Mabry writes:
You had a Drop, followed by a Pop. They ran all the Stops.
anonymous writes:
So if the real purpose of the market is to transfer wealth from those who use stops to those who don't, why are stops still popular?
Ed Stewart writes:
I don't think it has to technically be the use of stop orders, it is more the movement of prices to remove potential energy - forcing the weak side of the market out of the position, maximizing volume and order flow - If I recall a dynamic described very well in Practical Speculations in the chapter that wrote about potential energy.
However the technical use of stop orders is very important too. It allows the system to offer 20-1 or more leverage while minimizing the risk to brokers and clearing firms. The high leverage plus stops minimizes the number of says it takes the average customer's account to end up as part of the brokers revenue statement and other various transaction fees. The last thing a broker wants is a customer who takes a few all or nothing fliers, as it generates limited revenue and maximizes their risk.
I did think of a few names for the type of "rise" the market has had from the low point but they were a bit… inappropriate for mixed company.
anonymous writes:
A good offensive player will always drive to his opponents weakness, and cheat to his strength on defense. the peremptory strength of the bull is often underestimated. given the inherent drift, inflation, and the asymmetric buying power, one should should always play for that tendency.
Jim Sogi writes:
It is as if the market came back from the dead..so in honor of Halloween, how about calling it reincarnation, or zombie mash, or thriller. Like a zombie, even though dead, still has a lot of big moves.
anonymous writes:

That's it. Resuscitation. It's the literal meaning of the Japanese kanji of my name as well…resuscitated tree.
Steve Ellison writes:
There is a premise in the use of this term that the "correct" price is lower, a premise that has been proven false most of the time in history. Why should the move back up not also be a correction, more likely to be "correct" than the move down?
The best obituary I've read recently was of Kerry Packer the Australian news magnate and consummate gambler, who makes the sage and the palindrome look like angels, whose private plane was purposely grounded with "mechanical failure" for two hours after he won 10 big at bacarat, with Wynn knowing that Kerry would rush back to the casino to play some more and lose the 10 in the two hours et al.
Kerry was downed in a polo game and was clinically dead for 8 minutes, and revived. When he woke up he said, "the one thing I can tell you for sure is there is no Devil below".
While walking through 25' tall grass in the jungle, I was put in mind of Sisyphus. I prefer a dry definition of work such as physics offers of a change in vertical distance, however Greek mythology offers an artful description. Sisyphus was punished for deceitfulness by being compelled to roll an immense boulder up a hill, only to watch it roll back down, and to repeat this action.
There are four types of Sisyphus work that I am familiar with, despite never having deceived anyone.
1. Digging a hole and filling it in. This was popular in poorly planned Michigan construction. Another example is the vet school instruction to spay Toms, and after the abdominal incision finding nothing to pull out. This type of activity is characterized by your work creating more.
2. Raking leaves in autumn. This is activity with immediate replacement of what was removed. It's worthless except for the workout.
3. Weeding a garden. The replacement item returns at a constant rate over time.
4. Shoveling snow. It is difficult to forecast when the work will be available again.
As for the jungle grass, the best is coming out again into the sunshine.
A good way to look at diet is if it's white or dead, it will cause in most, long term volatility.
White Rice, white bread, tofu, white sugar are included in the if it's white and refined don't touch it category.
Alcohol, coffee, cigarettes, snacks, are in the dead filler or not of sufficient nutritional value category.
Working on these two alone ("if it's white or dead don't touch") can improve your general long term health by multitudes.
And so be it with Mr. Market…if you side step through all the rhetoric, props and deception, and focus on investments that have economic value at the heart of the them, not propped up by any whiz bang marketing campaigns or an overseeing federation, and clever use of the laws, then your chance of low volatility long term returns would be somewhat increased. Which is probably the way we all want to live.
Enter at Tuesday's close 5 days prior to the election (if midterm election's day was a holiday, as it was from 1950 to 1962, then the prior Monday close)
Exit: various exits after 1, 2, 3, 4, 5, 10, 20 days
One notes the consumer confidence was 94.5% with an October 15th cutoff date by Nielsen. Usually it's 100% correlated with the stock market. One would hypothesize that they use questionnaires and that the real date of response was October 8 when it was at a maximorum. For some reason the number was very bearish for bonds– for a second or two. Another example of an ephemeral number leading to non-skillful or noise traders contributing to the firmament.
Since Rocky's unfortunate demise (though I still hold out hope he will yet be found alive), it seems like there hasn't been much talk of the muni market and the impact of various factors on rates. So when this piece on Chicago came out (albeit on Chicago as the new "Detroit"), I thought it might invigorate a discussion which seems to have disappeared from the list. At some point, there's going to be more than Chicago and Detroit in trouble, but I don't sense that anyone else shares that view.
Ed Stewart writes:
I know the finances look dire but on the ground level much of the City (loop, west loop, near north) appear to be doing great. It is a "tale of two cities" - at least. Google just finished rebuilding an old meat freezer building into its new midwest headquarters about 4 blocks from my apt. New hotels, new restaurants everywhere, seem to be plenty of wealthy people with jobs or starting businesses. Plenty of street-level entrepreneurship. So far taxpayers don't seem to be fleeing the city. The banana republic element is mostly out of site to the extent that one can forget there is a serious problem. I think they realize they can't afford to trigger capital/talent flight.
My guess is that the Chicago bail-out will be the same one that saves all the other failed systems, if inflation does not pick up enough to get the job done.
"For others who did make it to the major leagues it took 5 and even 10 years longer to grow to the necessary maturity and capability. That was what the industrial and minor leagues were for; it is what college baseball now does."
George Brett, who is in the Baseball Hall of Fame and owns the highest season batting average in post WW-II baseball, has a career batting average of .305. He ranks 16th among baseball players of all time in career hits.
But, in his four years in the minor leagues, he never once hit above .300.
He needed the time to grow up to become great.
P.S. I still want the Giants to win (once a Giants fan, always) but I do love the Kansas City team; I hope it goes 7 and Tim Hudson gets his ring before he retires.
Victor Niederhoffer writes:
Are there any companies like that which become good buys after 5 years of mediocrity?
Gary Rogan writes:
It's rare, but if it does happen it's only when there is a new CEO. Analogous change doesn't seem possible with individual human beings.

The difficulty of describing the barks of trees with their fissures, geophysical orientation, (long versus lat), smoothness, spacing, strength, age, et al— experts agree that a new language to describe bark is in order.
Such a language should be used to describe market charts. The observation was inspired by a visit to the Bronx Botanical Gardens Friday with Dick Button, John Floyd, Ken Roman, and the collab. It was inspiring to see the fall plumage, and the naked parts of the trees, and the open and knowledgeable personas of the various experts that guided our tours. One always feels that a new look at one's mojo is appropriate after a walk in the woods, especially after a visit to the 125 year old native forest, now restored. Highly recommended.
One notes that Lloyds bank is 25% owned by the English as is Royal Bank of Scotland. And one wonders if government owned companies in general including AIG and GM and so many of the US banks, perform better than counterparts considering they have unlimited funding, they have the government put not to go bankrupt, and presumably would be the source of flexionic emoluments. One believes its worth a study.
Mr. Isomorphisms writes:
It was seen in 2008 that banks need not be state-owned to benefit from the government put.
Victor Niederhoffer writes:
It would be seen that whatever anti says would be very sententious as he manages 1.5 trillion or so in Norwegian. His book is a good compendium of research by others. We can't figure out here if he says that bond futures have a drift or not because of liquidity preference. But its impossible to dispute the Dimson stuff that stocks return about 6 percentage per year higher than bonds. That can add up over 100 years.
Richard Owen writes:
Did someone at the Norges Bank fund publish a Dimson-type book (favouring bonds)? The Norweigian surplus seems to be invested in a fairly Dimsonian manner.
anonymous writes:
While it may appear that they have an unfair advantage, one must consider that Government subsidy cannot outpace the real economy forever without a collapse of the Government or the subsidized. It does not matter if the subsidy is direct or indirect off the backs of profitable real producers by changing the channels of money flow from real producers to the TBTF banks. Otherwise government TBTF banks would own everything. As the flexions get this status by already being big enough to crush the economy by their collapse. One wonders how many years such unfair advantage can continue.
While I would agree a study on those with NEW quasi government guarantees are in order.
I would argue that in the Dimson long run one must consider the following end scenarios:
1. Banks become so regulated that they are like utilities. That is they cannot fail, but they are only allowed to grew based on the "demand" for money. like Utilities grow with the demand for them.
2. Banks truly do rule the government, and they growth continues unabated and out paces the economy until there is revolution.
3. The Government tires of extortion and decides to break them up or kicks in their going out of business plan by charging them with crimes the banks deserved or railroaded.
I would not bet on the bread and circus acts for the TBTF banks to continue forever, as this is a bet against the USA.
It's the optimism of the electorate that causes the rally right around election time, not the actual election.
Is football manager the one job involving more schadenfreude, back seat driving, bad manners, 20/20 hindsightism and heckling than a market professional? Bill Gross just wanted a hug and some warm cocoa, that's all. Couldn't we give him that much at least? I would have done it gladly, and even whispered some affectionate and soothing aphorisms. The man's a legend, can't we love him so?
"Alan Pardew: Newcastle boss says: 'I know what I am doing'":
"Supporters have held 'Sackpardew.com' banners up at matches since early in the season."
My friend Laszlo Birinyi becomes a friend of The Upside Down Man by writing that "some people believe that stocks beat bonds. They don't" and that's not how he became the wall street wizard beating everyone else 5 to 1 by following money flows. Well, everyone has a chink in the armour and hopefully he will read The Triumph of the Optimists by Dimson, Marsh and Staunton, by far the best research on returns ever made.
The wrongness of the sage's idea that you can just buy a company, a brand, and keep it forever is shown by these examples. A study in Soccernomics shows that of the 50 biggest companies in 1970 or some such, almost half of them were no longer in existence by 2010. Of course all these studies fail to consider being acquired. But the return of these 50 biggest companies have to be tremendously lower than the average. Mr. Jovanovich has the one major secret to the Sage's high returns, and it has to do with a service strategy that I don't understand. But next to the service strategy, and the affair with the owner of the paper, he is the consummate mooch always creating the public face of saying that everyone else should give more to the government, and service payments from everyone else should be higher, thereby defusing attention from all the handouts he gets from the government for being the public face of the idea that has the world in its grip, i.e. sacrifice is what we were all born for.
Ed Stewart writes:
All of Buffetts's cash cows that have stumbled are big on buyback plans, particularly IBM. With interest rates so low the share buyback plans seems like a no-brainer. The problem is competition. A relatively free market does not want to allow competitors to have copious cash flow and return on investment. Right when these companies think it is time to "milk the cow" the reality is it might be time to reinvent the business model. I have read for example, that Kodak was very good with its alternative investments while its cash cow was killed by the market. The extreme buyback formula might work best in highly regulated industries where competition is restricted.
Rocky's Heir writes:
The title of Mr. Niederhoffer's piece is "The Wrongness" but this noun could better be applied to Mr. Niederhoffer's characterization that Mr. Buffett keeps his investments "forever."
Admittedly, Mr. Buffett's stated favorite holding period is "forever." One can demonstrate that this is the analytically optimal strategy for both deferring capital gains taxes and harvesting the implicit call option in all companies that grow earnings at a faster rate than the index. However, there are numerous examples of Mr. Buffett and Berkshire Hathaway selling the stocks of companies whose characteristics, he believes have deteriorated. The current headline example is Tesco, which he acknowledges as a huge mistake http://www.cnbc.com/id/102092816 . Less recently, he substantially reduced his position in Moody's (MCO) after the financial crisis, which in hindsight was a mistake, since Moody's stock is now trading at an all-time high. Whether IBM joins the list of his winners or losers remains to be seen, but if it turns out to be the latter, then expect Mr. Buffett to eventually sell, harvest the capital loss, and not ride the stock to zero.
Notably also, during 2014, BRK sold holdings in NOV, PSX, DTV, LMCA, COP, GHC, STRZA — although these were comparatively small holdings.
If one finds the methodology of Soccernomics to be laudable, then the same analytical rigor should be used to examine the portfolio strategies of someone who will surely be remembered as among the greatest stock investors of the past 100 years. Confusing political biases with incorrect generalizations is just plain "wrong".
Stefan Jovanovich adds:
There are 3 events in American financial history that changed everything that went before them: (1) the Constitutional Amendment that enabled both Federal and State income taxes, (2) the rise of 50%+ estate taxation on great wealth, and (3) the abandonment of the gold standard. It is no coincidence that all 3 came in the same decade - the 1910s - that also brought government absolutism (of course, we can conscript you into the Army even though the Declaration of Independence promises "life" and "liberty"). The Oregano has been the master of working all 3 of the wrinkles and the government absolutism that came with them (of course ownership of liability insurance should be compulsory).
His avoidance of paying dividends is a direct lift from Henry Singleton. It is now obvious but in the 1950s it was not; if you pay out cash under (1), it gets taxed twice at the highest possible rates when the same flow could be taxed only once. The reason the Oregano's pilot fish (mixed vegetable/aquatic metaphor) is so consistently dismissive of HS is that it pains him that they had to copy the idea from someone.
His acquisitions of private companies - Marmon being the latest American example - are all enabled by (2). Since he works the tax system and knows it in a way that is absolutely foreign to CEOs, he is the acquirer of choice for any holders like the Pritzkers who are facing enormous potential tax bills if the sale is "normally" structured.
The "moat" around his successful companies - Coke, insurance - is the one built by (3); in an age of steady inflation unmoderated by any shortages of legal tender - prices can be ratcheted above costs for generations.
There is a fourth advantage that BH has for which I think the Oregano himself deserves the credit; he figured out how, as Ed Stewart and the paper he cited both note, insurance companies can provide an investment leverage that is "safe" from any call risk. In this area other people copied him - specifically, John Templeton and the Lazard folks with their bets on Japanese insurance companies in the late 50s, early 60
The Path of Least Resistance seems to be an oxymoronic idea if not an irresponsible usage of words. Any meme, theme, passion, fashion that has the least resistance has already come to the point of expiration on the philosophy of ever changing cycles.
An idea that has the least acceptance will be the one that will find the most universal supply favouring those who have accepted it. This excessive supply or liquidity from disbelievers is what compensates the minority or rare thinkers and doers. Any idea that has least resistance will suffer from universal demand. If say an ongoing meme is downwards movement (for whatsoever reasons) then there are more put buyers than writers, there is more size at the ask than at the bid etc. etc.
Similar holds true for other data that indicate mind of the market. For example a rising volume or a rising open interest is a reflection of rising struggle for the discovery of price and thus for the acceptance of the meme.
Again, I do run the risk of ending up construing meaning of words inappropriately in my mind. Rather than trying to rest the case on the table, I seek from the erudite why is the phrase "Path of Least Resistance" in such vogue? What does the Path of Least Resistance really mean?
Jeff Sasmor writes:
Sushil was asking, what does the Path of Least Resistance really mean?
In electrical engineering terms, and when there are multiple paths with differing ohmic resistances, linearly proportionally more current will flow in paths with lower ohmic resistances. However, that's strictly true only for a DC circuit.
If you're talking about markets and money flows it might be more apropos to think about AC circuits with their complex impedances. In this sense, current flow is dependent on the *frequency* of *both* the voltage and the current. Further, the currents themselves create magnetic fields which have their own time-variant effects on the flows. Talk about flexionic!
One might be pardoned for thinking that baseball has undergone some sort of recent metamorphosis judging by the recent chatter of how slow the game is. Between innings, one team takes the field and prepares for play, and the other gets set to take its at bats. But the determinant of how much time the changeover takes is television. That time period hasn't changed much, actually, for many decades. Indeed, given that commercials are now sold in shorter time increments than in the past, that television-determined time period could be shortened. No one, however, is talking about such.
One might try to limit each batter to one "groin-touch," but let's face it, there's no data to suggest that there's more of that going on now than, say, in the 1960s. Ditto for the batter tapping his cleats. Batters now step out of the box to reset their batting gloves, so I suppose one might have some effect by restricting the time taken in so doing. And then there's the time the pitchers spend prancing about the mound.
There's been some data suggesting that the latter may have increased a bit during the past couple of decades, so perhaps one might put in a "pitch clock," but I doubt that that will have a whole lot of impact. Let's see what might have increasing playing time during the past couple of decades: the designated hitter. Designed to spur offense (since that's what fans want to see), the DH has done exactly that. But offense means time. More offense = longer games. A 1-0 game generally takes less time to complete than a 5-4 one.
So I ask again: What changes have resulted in longer games, and specifically those long enough to raise concerns about the length of the game?
As for the comment about kids—the issue here isn't what's gone on with kids and baseball so much as baseball players and kids. I can recall when Brooks Robinson made a fueling stop at a gas station where I worked. Everyone took some paper out to him for a signature. He complied with each request, no money, no scowls, just a nice Oriole. I highly doubt that such would happen today. Does that have any impact on the young? Undoubtedly yes, and therein lay the problem for the MLB. I doubt that the loss of interest in baseball among kids has nearly as much to do with how long a given game might be as with the emotional attachment of those kids to ball players.
"One Of The Highest-Paid Players Of All Time Calls Baseball 'Slow,' Says Changes Are Coming"
Mumford & Desolneux's book Pattern Theory: The Stochastic Analysis of Real-World Signals (Applying Mathematics) is the most promising work in foundations of statistical modelling I think I've ever read. The main idea is that whatever you're trying to model is some infinite-dimensional parameter space. The shape of the neighbourhoods and distances between them then gives structure to the randomness.
(My go-to example of infinite-dimensional space is handwriting: those who have tried to classify it, for example Douglas Hofstadter and Donald Knuth, have not been able to generate all possible ways to write eg "lowercase a" with any number of knobs. This is consistent with surfaces having a greater cardinality than reals. Demo of handwriting variation in a finite basis.
This is the rare book that doesn't get overwhelmed by the grandiosity of its own mathematical techniques. Lie theory and wavelets are just foundations, not the "Reverse Kolmogorov Smirnov Filter" of Nuclear Phynance.
P.S (Colour and music are also infinite-dimensional, in theory, as waveforms at least. Humans cannot resolve infinitesimal frequencies by eye or ear, of course. And ħ probably means that space can't resolve infinitesimal frequencies either. But theoretical waveforms are simpler; as long as a super high pitch was super soft, or conversely a very low pitch was very loud, the energy could be finite and constant.)
Here are some more great articles on loud low pitches:
"Strange but true: black holes sing"
"Have You Heard About B-Flat?"
If this is as good as he says the prediction that most jobs will be functionally obsolete is even closer than I realized: Tesla Unveils Dual Motor and Autopilot.
3.5 million truck drivers in the USA, for example, will be out of a job. I imagine that there will need to be an extended period where increasing numbers of people are doing mandated pretend work until the conception of what people should be doing with their time changes. When work was hard people wanted idle time, now that for many it is easy, people wonder what they would do with that idle time. They are afraid of it.
Pre-divison of labor economy if you had food and shelter and secured the ability to reproduce, your existence (I would think) was justified. You didn't need to rationalize anything or explain yourself. Today, people view their self-worth as part of a large, complex system– "how do I fit in, am I needed, how do I justify myself". Note: most people don't say, "We want high productivity and wealth" they say "we want a job".
I'm wondering how technological change will once again impact common value systems and ideals over, say, my son's lifetime. Many believe that work will be made that "filling the gap." I used to believe that, but don't anymore. Look around. Most organizations are already highly overstaffed to an efficiency-minded person, and that is just the private sector. In the public sector, at this point, the post office is a giant jobs program that also delivers mail. Same with public school systems. They are obsolete relics.
Leo Robin wrote the lyrics to what will always be the best song about love and money– "Diamonds Are a Girl's Best Friend"– if only because the Monroe/Nixon rendition is near perfect.
Robin's usual collaborator was Ralph Rosenthal ne Rainger, who is still horribly under-appreciated as a composer. Rosenthal gave Schoenberg the money to leave Europe in 1933.
Schoenberg, who described himself in later life as "a "bourgeois" turned monarchist", has the best anecdote of military life I have ever read. When challenged by an officer as to whether or not he was the notorious composer Schoenberg, the composer replied: "Beg to report, sir, yes. Nobody wanted to be, someone had to be, so I let it be me."
I was reading this article and started thinking about the ten scariest things in trading: The Top Ten Things That Make Horror Movies Scary.
1. Fear of Death. This is the ultimate fear, both existentially and psychologically. It isn't really a horror movie if people don't get killed.
In Trading: fear of depletion of assets.

2. The Dark. From our earliest childhood we are afraid of the dark – not the dark itself, but what it hides. It makes horror movies even scarier to watch them in a darkened theater, or a dark living room, right?
In Trading: not knowing enough news

3. Creepy, Crawly Things. Snakes, spiders, rats, and other crawling things are scary in and of themselves, but when they touch the skin, in the dark, it amplifies this common phobia.
In Trading: monthly expenses

4. Scary Places. Horror movies are full of scary places – graveyards, old houses, overgrown forests, dungeons, attics, basements. These are dark places, where evil things can hide.
In Trading: instruments or markets that one had very bad experiences with.

5. Disfigurement. Many horror movies feature grotesquely disfigured antagonists (think Frankenstein's monster, the Phantom of the Opera, zombies). Studies in early development have found that young infants will react with fear to asymmetrical or disordered faces.
In Trading: any instrument that had a devastating history.

6. Dismemberment. Fear of dismemberment involves loss of a part of the self. The popularity (and horror) of the Saw movies involves self-dismemberment as the only way to escape death.
In Trading: stop loss.

7. Suspense (Anticipation and Expectations). The best horror movies are full of suspense (think Alfred Hitchcock). Suspense involves creating anticipation that something bad will happen, but not knowing when it will occur. Some of the most shocking horror movie scenes, create anticipation, but then violate the audiences' expectations (e.g., the hero gets killed; the killer is the one the audience least expects, etc.).
In Trading: market keeps going up with some bears talking about a crash.
8. Spooky Music. Music can create moods and elicit emotions. The music used in horror movies can be creepy, and can be used to accentuate the actions seen on the screen. Music intensifies feelings of suspense and shock.
In Trading: unfortunate family events.

9. Lightning and Thunder. Many people are afraid of lightning and thunder – sudden flashes of light, that can kill, and a sudden and deafening sound that accompanies the lightening. Flashing lights and loud noises create a startle response and they are a mainstay of the horror film.
In Trading: trading alarm.
10. Fear of the Unusual. We know that young children are often afraid of things that are different or unusual (such as a disfigured face), and highly unusual-looking things are often sources of fear. But a common theme in horror movies is to take something that is normally not scary (e.g., a doll, a child, a clown) and make it into a feared object. In other words, making the usual, unusual. This may explain the growing number of people who confess to a fear of clowns and dolls.
In Trading: everything unusual in the market.
4023
There are some very interesting points in this article about deception.
"Snake in the grass: Animals and viruses practise deception, fast and slow, in ways that help us understand human predators and scammers"
For example: "By constantly exposing individuals to harmless and weakened versions of deception, we might be able to build up the social antibodies necessary for individuals to recognise predatory deception when they encounter it."
Diwali also known as Deepavali and the "festival of lights" is an ancient Hindu festival celebrated in autumn every year. In spite of Diwali being a holiday, the Indian markets are opened for an hour, which is called Mahurat trading.
Barring the currency hedging issues and dividends and or fisher effect's on the actual futures…
Below are the returns of CNX Nifty Index, the day before Diwali's close (as Nifty has a tendency give additional 50 bps on that 1 hour trading day) and exit set to close the end of the year.
I just read Alletzhauser's House of Nomura (1990, out of print) after an old Japan hand recommended it to me. Highly recommend for anyone who wants to understand the history of Japanese business/markets from the Meiji through Showa eras from the perspective of an outsider turned insider. My summary/review/editorializing of the pre-WW2 era (skip to Four Big Bets section for the more market relevant tidbits).
Since the book released in 1990, the author portrays Nomura as omnipotent and triumphant (it was Japan's most profitable corporation in 1987) in a reverential tone that would seem absurd today. Of course with the benefit of hindsight, we know that Nomura was both partly lucky and partly a beneficiary of circumstances not just in the 1980's bubble but also at its very founding.
Perhaps more interesting is the glimpse into the business world of Meiji, Taisho, and Showa before WWII. What's clear is that Japan had Prussian institutions but an Anglo approach to corporate governance. State capitalism produced large conglomerated oligarchies (zaibatsus) that were run for the interest of shareholders. Behavior typically thought of today as "Anglo-styled capitalism": hostile takeovers, confrontation, shareholder preeminence, creative destruction, cutthroat competition, mobility etc. was a feature of Japanese corporate life. A few elite families dominated pre-WW2 and financial disparities wholly reflected this reality.
After the War, this entirely shifted to an egalitarian culture with corporations operated for the benefit of managers and labor rather than shareholders. Nomura was slightly exceptional for its more entrepreneurial spirit and aggressive culture, but not to the extent most corporations were before the War. The mandarin class gained even more power in this new system so political connections mattered even more after the War.
Mercantile Osaka
In the late Tokugawa (1603 – 1868) and early Meiji (1868 – 1912) eras, Osaka was the center of commerce in Japan whereas Edo (Tokyo), the seat of political power, was the much resented "kanemushi" (money-eating bug). Osaka was host to the world's first futures exchange, Dojima, which traded rice. Money exchanging became the most important, far dwarfing the stock exchange, as Osaka ran on a silver standard and Tokyo on the gold standard. The author points out that Osakans still greet each other with the phrase mokari makka, which loosely translates to "how's business" (though my Osaka friends inform me that this phrase is quite antiquated and fallen into disuse).
Money Changers
In this environment Nomura Tokushichi I (1850 - ?), the illegitimate son of a samurai and a domestic worker, inherited a prosperous money changing shop from his adoptive father. The Japanese, then as even today, regarded money changing as an occupation with low social status , the lowest rung of a class one notch above the untouchables (hierarchy: nobles > samurai > farmers > artisans > merchants > outcasts). However, by the end of the Tokugawa Era, many impoverished noble families had resorted to mercantile activities while the wealthy merchant class exerted tremendous power over the indebted nobles. Tokushichi I became comfortably wealthy and played the part of J.S. Morgan (1813-1890) to his more adventurous son J.P. Morgan (1837-1913)…though with much lower social standing and dominance.
Meiji Restoration
With a new national bimetallic currency and the abolition of feudalism, the Meiji Restoration gradually made money changing obsolete. The Meiji government legalized individual private land ownership and privatized large state-owned businesses. Adopting the centralized Prussian economic model, Japan largely relied on direct finance via banks to allocate capital. However, the formation of companies still required equity issuance, which gave birth to a burgeoning but largely backwater equity market. In Osaka, the stock exchange in Kitahama (in close proximity to the Dojima rice exchange) was open for two short periods a month. The massive bull market of the Meiji era led to the formation of 155 stock exchanges by 1897 of which the Osaka Securities Exchange was one of the largest.
Tokushichi II
Tokushichi I bestowed to Tokushichi II (1878-1945) the benefit of a modest fortune and excellent timing. Like the so-called American robber barons (mostly born in the 1830s), Tokushichi's lifespan happened to align perfectly with crucial events of the Meiji and Taisho eras in relation to equity investing. Unlike his conservative father, the young Nomura Tokushichi II was an inveterate gambler and spendthrift. Tokushichi II's father had to bail him out twice: first when as an apprentice Tokushichi II stole from his employer to speculate in the stock market (and lost) and second when he had a social obligation to indemnify a client who had lost money on his recommendation.
Four Big Bets
Bet 1: Having witnessed the bullish effect of the First Sino-Japanese War (1894-1895) on the stock market, Tokushichi II convinced his father to let him plow half of the family's net worth into a massive expansion of the stock brokerage operation once the Russo-Japanese War broke in 1904. As the stock market rallied as predicted, the gamble paid off and Nomura fully transitioned from a money changer to a stock brokerage.
Bet 2: In 1905, Tokushichi II bet big again when negative rumors circled his brother-in-law's textile business. After investigating the business and finding that the order books were full with wartime orders for uniforms, Tokushichi II accumulated shares at ¥20. Tokushichi II cornered the market, forced a short squeeze, and sent the price to ¥100. The paper profit (¥20,000, then the wages in the lifetime of an average Osakan) equaled the entire original capital invested a year ago to expand the brokerage. After this coup, Tokushichi hired a journalist and moles in trading companies to gather order flow and shipping volume information.
Bet 3: Tokushichi II's bullish bets paid off massively in the 1906 bubble. Seeing a parallel between the Russo-Japanese War and the Sino-Japanese War (which preceded a large bear market), Tokushichi II waited for other major dealers to become net sellers before selling most of his stocks. The determined risk-taker, Tokushichi II went short, but the market kept rising. By January 1907, Tokushichi II, teetering on bankruptcy, sought and received an emergency loan to cover margin calls from a leading Osaka bank by bribing the local branch manager with a senior position at Nomura. The market turned in mid-January 1907 and lost 88% of its value by the end of the year (though the author doesn't make a clear connection to the Panic of 1907, which likely bailed out Tokushichi II). At 28, Nomura Tokushichi II was worth ¥5 million and became a celebrity in the financial community.
Bet 4: With the arrival of WWI, the Bank of England raised the discount rate from 3 to 10%, which precipitated a financial crisis in Japan. Japanese banks called in loans to speculators and brokerages, which in turn sent the equity market into a nosedive and bankrupted a large swath of the financial service sector. Nomura survived this episode in part because at that time it was mostly in the business of earning commissions rather than trading for the house.
Though by now most Japanese speculators understood that war was profitable for the listed corporations, most didn't think that a European war would mean anything for Japan. Tokushichi II speculated that WWI would be bullish for Japanese exporters based on the reports of shortages in Europe. His younger brother, studying in England, sent wireless reports that beat the Japanese newspapers and contained far more objective and accurate information. He also had access to intelligence in the Mitsui House trading empire, which gave Tokushichi II an edge over other speculators. While local Japanese papers gave the impression that the War would end in the winter of 1916, better information directly from his brother in Britain persuaded Tokushichi II to buy the dip that accompanied expectations of peace. The bet paid off as the war dragged on, which augmented Nomura Tokushichi II's already considerable fortune and cemented Nomura's standing as the top/surviving broker in Osaka.
Jesse Livermore
Tokushichi II's story bears remarkable similarity to Jesse Livermore's (subject of Reminiscences of a Stock Operator, 1923). Tokushichi II (1878-1945) was born a year after Livermore and died naturally five years after the latter's suicide. Both had a natural attraction to bucket shops in their youth, possessed high tolerance for risk that resulted in multiple failures, learned early that the stock market was prone to manipulations, and profited from their understanding of war's influence on economic cycles. Both made and almost lost their early fortunes in the Panic of 1907 and made their second fortune during WWI.
Perhaps the key difference between the two men was that Tokushichi II became a big fish in a small pond as a first mover in a nascent market while Livermore was always a minnow relative to the whales who had created their fortunes decades earlier. Tokushichi II used his early winnings to buy social status (eventually elevated to House of Peers in 1928 and repeatedly asked to become Minister of Finance in the 1930's) and ingratiate himself with the business and political elites. He built a network that produced valuable inside and early information. Conversely, Livermore seemed to hurt himself when trading on his "inside information" since he was never truly a member of the business elite himself. While Nomura Tokushichi II earned his fortune from imputing information and later rent seeking, Livermore had to rely more on his technical trading skills.
Nomura Zaibatsu
Once Nomura Tokushichi II exhausted the easy opportunities from stock speculation, he parlayed his fortune into the more stable business of brokering, which became the basis of a fledging pre-WWII zaibatsu with more socially respectable business interests: primarily a bank and a rubber plantation in Borneo. This required him to concentrate more on political protection and opportunism.
The Nomura group never truly achieved the same status accorded to the great zaibatsu merchant houses of Mitsui, Mitsubishi, Sumitomo, or Yasuda. Within Japan, Nomura never earned the same cache or respectability that leading investment houses enjoyed in the US. This may be in part because of its roots in the rough and tumble world of retail brokering (rather than genteel corporate brokering), the strong cultural distaste for seemingly parasitic businesses that deal with secondary markets, and the subordinated role of equities and bonds to bank lending.
anonymous writes:
I have not read Alletzhauser's book so this comment is based solely on what I have learned in my investigations into the WW I gold standard in Japan. The company that made Nomura Tokushichi II's fortune was Koriyama Kenshi Boseki Co.,Ltd. which still exists in a different corporate incarnation.
NT II was a friend of the company's owner, Yutaro Yasuhiro, who showed him the actual books. The company had been rumored to be bankrupt; but, because of the effects of WW I in Europe, there was an effective embargo on textile exports to East Asia, and the company's order book was as full as it had ever been. NT II bought.

42af
An Interview with Mark Andreesen
"I can tell you, at least from the last 20 years, if you bet on the side of the optimists, generally you're right."
He also does a nice job fancy-dancing around "world in it's grip" type of questions that have dangerously career ruining non-pc implications if answered incorrectly.
It was only 17 months ago when Alan Abelson passed away on May 09 and moved to bear heaven after writing his "Heard on the Street" column for 53 years, during which after reading every one of his columns the collab and I concluded that he had not once been bullish. After the October 19th, 1987 crash, for example, he concluded that with the Dow at 2000 that the decline of 25% was just a (hopeful) start.
I stand by the comments made in Practical Speculation that he did more harm than anyone else in the history of markets by his consistently bearish views while the average stock rose some 15 fold. He was so persuasive and so many followed his bearish views and stayed out of stocks because of them. Thereby decimating the alternative path of their wealth. Furthermore, to add insult to injury he was much too gallant with the collab when she interviewed him in 1999, a predilection which one is told was not limited to attractive former Bloomberg stock market columnist heads.
Since he passed away, there has not been much that he would have enjoyed until this week. As the Dow has advanced fairly steadily from 15000 to 17200 in a typical 10% a year rise. However, almost a correct of 9.5% from high to low occurred this week, and if the Good One could arrange it, the wordful commentator would have been dancing on his grave.
However, I was pleased to see that his spirit lives on in Barrons with some very sonorous and seemingly sagacious commentary in the 10- 20-2014 issue of Barrons. Randall W. Forsyth refers to the Fed "running out of basis points". You see "so called quantitative easing seemed spent… Leveraged speculators, hedge funds as they are called in polite company were hemorrhaging losses on bad bets… that was the setup for nothing short of a paroxysms on Wed morning in the treasury market… in a manner reminiscent of the infamous flash crash of May, 2010… the collapse in bond yields far from being a rally had all the earmarks of a panic - in the opposite direction. Two presidents of Fed banks, from cities on opposite sides of baseball's national league championship series said the Fed might reduce the timing of tightening. A 'bullard bounce' ensued. The new media seems to have adopted the motto of never letting the facts getting in the way of a good story at least in the reporting of Ebola: 'the backdrop remains geopolitical and epidemiological' ".
In other columns Kim Forrest opines "the market is getting to be like a daily soap opera" as Vito Racanelli quotes in The Trader. "It was a low but I'm not sure that it was the low," Forrest says. Other articles pointed to $75 oil and in Market Watch, the lead advisory opinion noted the correctness of previous bearish forecasts and the similarity to the 1997 action. With a Dow 1738 low being a logical target.
There is much of interest in Barrons and they had many articles pointing to bargains galore among the hard hit stocks. However, whenever the market suffers a near Correction (down 9.5% from a high), we must remember the futile efforts of the former wordsmith Alan Abelson who never bought individual stocks, and think how happy he would be with the decline, and how he would remind readers of how happy he has been with his previous and undiminished bearishness.
Anatoly Veltman writes:
Has a study ever been performed on the extent to which his multi-decade biz had proven profitable? If his biz results proved consistent (over a very lengthy period, spanning changing regimes no less), would that of itself be fruit for thought?
anonymous writes:
Even though one hardly listens to brokers, mine predicted this move beautifully. The market will do what it takes to hurt most. It will get the weak hands to sell in panic and won't let those waiting on the sidelines participate in the bull market. How will the market achieve this? It will go down hard few days in a row, flushing the weak hands out. Those waiting on the sidelines have their bids at 10% off the highs. The market will go down just short of the 10% and will move right back up. The weak hands are out and the sideline wise asses won't get a chance to jump in. By the way, Mr. Saad, did you notice that the best performing account you have is the margin account you forgot all about over the last 6 years. Think about that for a second…
Steve Ellison writes:
One suspects many permabears have successful advisory businesses because they satisfy some deeper longing in their clients than to invest profitably.

I thought this article about "How Rebounds Work" was quite fascinating.
And here is an even better link on the same topic with some very interesting graphics: "Where do rebounds go?"
Pitt T. Maner III writes:
Very nice graphics and analysis.
One of the fundamentals of rebounding used to be that you tried to track your opponent while the ball was in the air to see what direction he was going and then you tried to turn your body at the last possible second in order to "box" him out or put a body on him before he got into the rebounding zone. Wide bodies (Wes Unseld, Malone, Barkley-types, etc) were particularly effective in doing so. It took energy and work effort to do this.
The example with Noah shows him going through uncontested–the defensive players turned their backs too early and lost the opportunity to box him out–it looks rather lazy. To some degree it seems that modern pro basketball players have concentrated on areas of the game or specialized to such an extent that the fundamentals are not practiced and are often found lacking.
A fair number of rebounds are made below the rim so positioning by shorter players can make up for height differences (some of those Princeton-Georgetown matchups demonstrated that).
And the really aggressive guys like Rodman, if they managed their fouls well, and scraped and clawed were often rewarded. Rodman was a master at judging rebound distances and "worming" his way to a rebound through narrow spaces. How he ended up in North Korea I don't know…crazed.
Scott Brooks writes:
Rebounds pretty much go to the opposite side of the hoop from where they are shot. That is not a new discovery.
What a coach should pay attention to therefore is where do shots initiate from. That is the key.
Since most of the world is right handed and since most players move in the direction of their dominate hand (thus keeping their body between the defender and the ball), most shots are going to come from the right side (or the defenses left side).
This bit of knowledge is very important, especially at the high school level or lower (it is still important at the college or higher level as well)…….but how to apply that knowledge…..now there's the rub.
Rebounding is more than just boxing out (which is a lost art nowadays). Rebounding is a team effort. I like my guards and forwards that play the toughest defense to guard the opponents shooters if we're in a man to man defense or to play to the "strong side" if we're in a zone (strong side is the offenses right side/defenses left side). I want my defenders to play the shooters tight so that when they do shoot, they can get a hand up high (the closer you are to the shooter, the higher you hand is relative to the shot), and force the shooter to put a little more arc on the ball than they would have preferred.
A ball with a high arc, more often than not, comes off the rim "soft" i.e. it is rebounded close to the rim and is usually rebounded in the paint, whereas a hard bounce will goes outside the paint to be rebounded away from the rim. Soft bounces allow my center and weak side forward to control the rebound the vast majority of the time, assuming they've properly boxed out.
What about the other players, what are they doing?
My strong side guard and forward are the ones usually defending against the shot. If the shot is taken by the shooting guard (sometimes called the "2 guard"), then the strong side forward chip blocks his man (if he's close) and rushes to the hoop in a sideways motion with his back to the baseline keeping his eye on the man he's defending until he gets close to the rim, then he plants his right foot and pivots on it towards the basket with his left foot and body moving clockwise motion.
My strong side guard defending the opposing shooting guard (2 guard), boxes out the shooting guard at the point of the shot and, if done right, neutralizes him 99% of the time, i.e. he will not get his own rebound and is out of the play unless the his team gets the offensive rebound (which will cause me, as a coach to "verbalize instructions in a loud manner" to my team for allowing an offensive rebound).
So what I have is my center covering the middle of the of the paint, my strong side forward covering the left side of the paint (from the defenders perspective) and I've got my weak side forward (my best rebounder) covering the right side of the paint…..i.e. the spot where the ball is most likely to go……and all of them are violently boxing out the opponents.
That leaves only my weak side guard. What is his job.
He is tasked with covering/preventing quick passes across the top of the key from (the defenses perspective) left to right…..i.e. in this scenario, instead of shooting the ball, the"2 guard" does a quick pass the point guard ("1 Guard") who whips it over to the small forward ("3 forward") who then shots. So my weak side defender has to play with his back to the baseline (basically parallel to the baseline) while the keeping the opposing "3 forward" in front of him. (it's another story for another day of what to do if their "3 forward" moves down to low and has to be passed off to my weakside forward). My weakside guard is, therefore, tasked with keeping pressure on their "3 forward" to stop that quick shot if a the quick pass I just described happened. If he does his job right, the "3 forward" can't get off the quick shot and it allows my defense the 1/2 of a second it needs to switch from (their perspective) left side to right side defense.
Back to the original scenario (ball on left side of the defense in the hands of the "2 guard"…….When the shoot is taken (by the "2 guard") , my weak side guard has to chip block the "3 forward", then roll out for the outlet pass. If done correctly, when he gets the outlet pass he takes a few quick dribbles and looks for our strong side guard…..(remember him).
If my strong side guard has done his job right in boxing out the shooting guard (remember I said the "2 guard" has been neutralized from the play) he's got the inside position on the shooting guard. And if the oppossing point guard (1 guard) on the other team is forced to deal with my weakside guard (who now has the ball) we basically have 2 on 1 fast break occurring.
What does a 2 on 1 fast break have to do with rebounding you say? Well, if you do enough of them, then the opposing team has to assign a man to fall back near center court each time they shot to defend against the fast break which means that I have a 5 on 4 rebounding advantage.
The art of rebounding is a team endeavor. A great rebounder is one who is surrounded by a great supporting cast that simply do their jobs.
Yes, you want your best rebounder on the weakside (forward position). This guy may not be the tallest person out there, but he is the most vicious tenacious meanest SOB on the floor. He is quick and he is instictive and has the ability to multitask…..i.e. watching the opposing players and timing his "boxing out" (that's an entire art that we should discuss another day), while watching the trajectory and velocity and spin on the ball to determine where it is likely to come off the rim.
Heck, my weakside forward is usually the smartest player on the floor. I call him my "Floor General"…..but why I can him that and the job I assign to him is an entire discussion for another day.
I've written about this before, but there is a lot more to the strategy of rebounding than what I've just written here. Heck, I've only discussed the defensive side of the equation…..and I haven't even elaborate (although I have in the past) on the subtle violence and mind games that are associated with great rebounding and stifling defense or even discussed offensive rebounding……maybe I'll write about those another day.
2059
It would be good to have the distribution of swings up and down after moves of x % from a "previous" low or high in markets the same way they now do in rebounds in basketball.
Ed Stewart writes:
One thing I wonder about measuring swings is if static points in time (such as the close x days later) are best to measure swings. Measuring static points seem to miss allot of the intra-period variability that might be useful to know about and understand. I sometimes look at the expected value to a point and then the max and min excursion within the period. I'm wondering what better ways there might be to measure a swing that takes into account the variability within the measurement period.
Here is an impressive animal fact:
A team of researchers working in Namibia has found that elephants are able to detect rain storms from distances as far away as 150 miles. In their paper published in the journal PLOS ONE, the researchers describe how they tracked both elephants and rain over the course of several years and found the elephants were clearly able to detect rain events from great distances and move towards them.
Up in the Pantheon of the top 10 pillars who have done the most harm to the wealth of the average person would be Shiller with his average of the p/e of the last 10 years as a predictor of excess. That would be bearish theoretically and empirically about 60% of the time, and would have led to being short during the 1960s and the 80s. Almost as bad is the Tobin q who should be perhaps number 3 in the Pantheon of evil influences on wealth.
One read the biography Caesar by Christian Meir and finds many parallels between the breakdown of the social, political, and economic order in his time and the attempt of the great man to arrest it, which led to his assassination, and our current day break down.
One thing I had never seen before was the fact that "why is it always romance?". Brutus was the key link to the go ahead for the assassination plot. His mother was Caesar's favorite mistress. And it was said that Caesar was Brutus's uncle. She must have been very jealous of Caesar's plan to go to Egypt with Cleopatra et al.
One of my favorite analyses by Meir with relevance to markets is: "When Caesar declared the the republic was lost it was still in existence. When Augustus said it was restored it had come to an end. Yet it is typical of periods of decline that nothing is so predictable as the paradoxical: at such times one must expect the unexpected".
Archives
Resources & Links
Search