Jan
5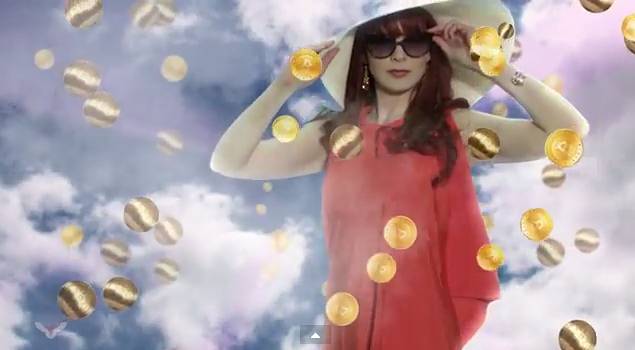 For those with a bloomberg professional terminal, "live" bitcoin prices are now available. The symbol is XBT <CURNCY> <GO> … so we can now run all of those essential analytics.
But standing in the way of this analysis is the fact that the forward, interest rate parity, etc. pages are all blank. Because they don't exist….
VCCY <GO> is the "virtual currency monitor" page.
Henrik Andersson writes:
Rocky, I found a way for you to short Bitcoin. btcjam.com is a peer 2 peer Bitcoin lending web site. If you sign up under the alias 'RockyHumbert' I promise to help fund the loan provided you pay a decent rate….
Rocky's Ghost writes:
Rocky will be heading back to the Northwest Territory shortly, but before he departs, he wants to give a shout out and thanks to Henrik for what Business Insider ranks as the single worst investment of 2014. Bitcoin declined from about 800 to 314 over the course of the year (which is even worse than Rocky's daughter's Mattel stock which she owns for the "long run". )
If Rocky were going to make a similar bet for 2015, it would be to buy calls on UUP. Wishing everyone a happy and healthy 2015.
1. Trade with the trend.
2. Ride winners and cut losers.
3. Manage risk.
4. Keep mind and spirit clear.
Ralph Vince writes:
Interesting post indeed. I have no predictions for 2015, other than to put as much as I can behind my trading. As there is more than one way to skin a cat, in reading Rocky's Ghost's post (and I admire his market acumen as I do his physical self) I would amend his four points, most interestingly, as follows:
1. Trade as though the data is entirely random and fat-tailed (RG :Trade with the trend.)
2. Always be taking profits (RG :Ride winners and cut losers.)
3. Manage risk. (RG: Manage risk.)
4. Shake it - but don't break it (RG: Keep mind and spirit clear.)
Point #3 bears repeating.
anonymous writes:
Some Seykota additions:
#5. Follow the rules.
#6. kKnow when to break rule #5.
Comments
WordPress database error: [Table './dailyspeculations_com_@002d_dailywordpress/wp_comments' is marked as crashed and last (automatic?) repair failed]
SELECT * FROM wp_comments WHERE comment_post_ID = '9919' AND comment_approved = '1' ORDER BY comment_date
Archives
Resources & Links
Search