Aug
11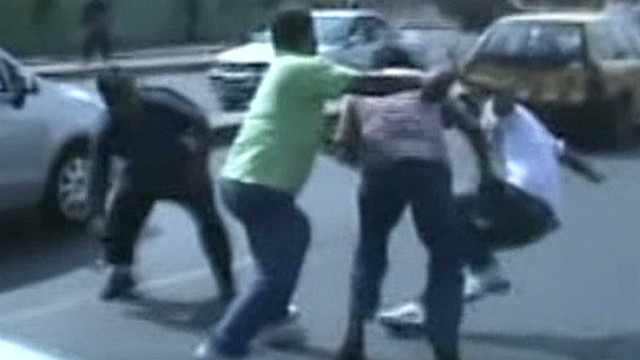 Today at 1pm on the Iquitos skid road a señora returned change with a bottled water, warning, 'It's Sunday and the streets are crawling with thieves who are brave from booze while the police are on holiday.'
I walked out the store and immediately a body piled onto my back with an iron arm around my throat like a noose. I rolled with the tackle and Texas necktie to keep my neck from snapping. We fell in a heap to the ground, and his face was behind my ear hyperventilating beer exhaust. In that moment I knew without seeing that he was about 5'6'', 160 lbs., a stevedore, clean, no aftershave, and stupid.
I owe my father's childhood training in judo and wrestling to react the instant I was touched. We were on the ground where I gain strength like Antaeus, and knew an escape from the headlock. It's to simultaneous tuck the chin and jam the heel of the hand up against the elbow of the lock. I know the nerve I hit well from double tennis elbow. His forearm lifted from my throat like a drawbridge.
We scrambled at once to our feet, and he fled. I couldn't follow with ankle weights and a broken toe. I cleaned the blood with bottled water and walked on into the daylight.
Comments
Archives
Resources & Links
Search