Mar
28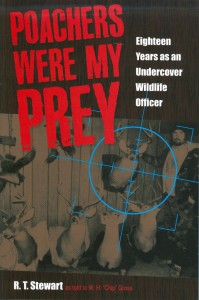 I read this great book Poachers Were my Prey: Eighteen Years as an Undercover Wildlife Officer last year and kept thinking about how dailyspecs might like it.
The down low: this is the starter book of this type of law enforcement. He is the Donnie Brasco of wildlife rangers.
I think all specs will like the book. It's the hustle of the country roads instead of the city streets.
It will open your eyes to new cons and new applications to markets.
Now I know there are a few of these types of book out there, so maybe some have read others in the genre that they would recommend.
Enjoy!
Comments
Archives
Resources & Links
Search