Apr
2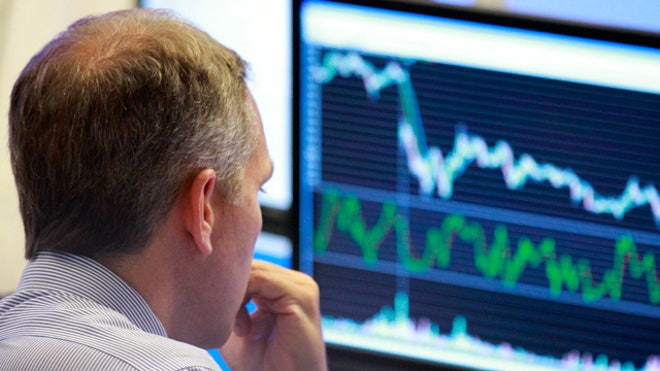 1. When you got out for lunch, the market will take a big move in your favor that you were too slow on the trigger to capture. Your wicked friends will stay glued to the screen during that time, knowing the big move in what would have been in your favor is about to happen.
2. When you switch your position size down after series of big losses, you will hit 5 winners in a row, which will not compensate you for just one of the big losses you took.
3. The bonds will rally big on a economic number like GNP, but stocks will go down sharply and the explanation will be concerns about interest rate increases.
4. The big basketball game will feature a comeback the previous evening that is exactly like what happens in your market, and your team won't make it to black nor will you.
5. Whenever you have a big loss, and it turns around and goes to break even and you get out with a hootenany of relief, the market will go at least as far in your favor if you held as your were under water before.
6. Whenever there is serious morbidity in your family, you will lose many days in a row.
7. After a tremendous decline, the market will percolate around near unchanged for a day or two until you give up hoping for a rise, and then it will have a huge rise in your favor.
8. After a series of lucky trades in your favor, you will increase your size and the market will give you a tremendous beating. The same thing happens with basketball teams when they hit a lucky % of threes in the first half. When they try the same thing in the second half, they will make only 10% of them, and will go on to an ignominious defeat.
9. The worst trader on your team will be the one that defends you after a big loss and says that everyone should rally behind the boss, he's been trading the longest. Imagine the ignominy of having Smith the worst player in the league, and the cause of all the Knicks woes, defending Woodson and saying all the team should rally behind him because he works so hard.
10. Your wife will come in and look at the roller coaster chart of your swings on the day, and suggest "why don't you get out of half". You won't listen to her and you'll double up, and you'll be so ashamed you'll quietly sleep in the dogs kennel that evening.
11. The more time that passes from your early days as a speculator, the better you were (in your own eyes).
12. When you're long the grains in the summer, and you spend a weekend in the Hamptons, the sun will shine brightly all day, and a light rain will fall at the end of the day.
13. When you go out for dinner, the person next to you will be talking about his youngest daughter bought Netflix and Tesla and made millions on them.
14. After getting out of positions successfully on a swing during the day, you will try it the next day, and by the close if you had held your position you would be a rich man.
15. When you're long the market over the weekend, war will break out, or John Kerry will be reported to be visiting the Mideast or Russia to put out a fire.
Please add to the list.
David Lillienfeld writes:
Vic, if it makes you feel any better about it, I often wind up having to sleep in the kennel, and that's without a trading loss. And we don't even have a kennel.
Gary Rogan writes:
David's tale of woe reminded me of the old definition of Metaphysics: it's like being in a dark room and looking for a black cat that isn't there. Either that or the waterbed joke: you know it's going to be a bad day when your waterbed has sprung a leak and then you realize you don't even have a waterbed.
But for me what's guaranteed to happen is this: if I buy a little of some stock, I will have a nice gain, if I buy a lot, I will have a big loss.
Ed Stewart writes:

The malevolent invisible hand guides ones trades when the in-laws visit. Suddenly your position size is 3X the norm, getting bigger, and at just the wrong time.
George Parkanyi writes:
16. When you sell or short a stock - a takeover announcement will happen the next day (that happened to me twice - sold Robert Simpson; shorted General Instrument).
17. When you go from theory to practice, your well-researched and tested system will immediately bleed money, and will only start making money (without you) when you stop using it.
18. The positioning of your stop-loss order is irrelevant - you WILL be stopped out within a few cents of the low/high, and the market WILL go roaring the other way. (This is the only sure thing in trading.)
19. You will apply logic, reason and critical thinking to the market. You might as well have thrown a dart.
20. In exasperation you will eventually just throw a dart. Your position will go against you.
21. You will continue trading anyway, because your DNA has failed, permanently locked in the "I can do this" switch position.
Craig Mee writes:
As soon as you mention a position to
anyone (some more so than others–for example, Vic's Hoodoos) the
heavens will open and you can kiss it goodbye.
Ed Stewart adds:
Another guaranteed to happen item. Far more often than should occur by chance an invisible hand keeps you in the loss by a few ticks. At this point if you get out with a planned time based exit, most often prices move quickly in what would have been your favor. If you stay in, it does the opposite. And a related item, if you get out with a day-trade profit, it keeps going in your favor for days. If you swing trade it, the reversal was just a blip in the previous trend and you are soon dunked underwater again. My thought, and I could be wrong, is that much of this is real, not imagined, and is a more distant effect of the adverse selection problem with limit orders.
Comments
WordPress database error: [Table './dailyspeculations_com_@002d_dailywordpress/wp_comments' is marked as crashed and last (automatic?) repair failed]
SELECT * FROM wp_comments WHERE comment_post_ID = '9207' AND comment_approved = '1' ORDER BY comment_date
Archives
Resources & Links
Search