Feb
26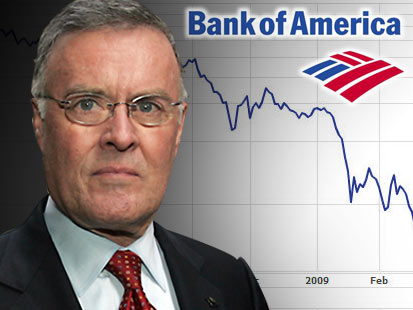 "It identified a bug that enables people to withdraw the same Bitcoins more than once…"
I submit that the demise of Bitcoin will be, in part attributable to the lethal cocktail of:
1. instant transactions
2. human/computer fallability
3. anonymity and the lack of well-capitalized exchanges/clearinghouses.
This 3rd factor is the boon and bane of Bitcoin.
Mistakes are human. Forgiveness is swift. Reverse wire transfers are divine.
From the Uniform Commercial Code (UCC) which governs wire transfer:
§4A-211(c)(2) states that cancellation of a payment order after acceptance by the beneficiary's bank is only available in instances where the payment was unauthorized or there was a mistake by the sender and that mistake falls into one of three categories: (i) duplicate payment, (ii) payment to a person or entity not entitled to the funds, or (iii) payment which resulted in the beneficiary receiving more that they were entitled to. The effect of this language is to take issues such as buyer's remorse completely off the table and legally limit the instances where a buyer can even attempt to recall funds already credited to the seller's account to only those instances where the buyer can make a claim that the seller received funds to which it was not entitled.

Mt. Gox Bitcoin Exchange Goes Offline as Peers Lash Out

(1) 2014-02-25 07:47:38.266 GMT By Pavel Alpeyev and Carter Dougherty Feb. 25 (Bloomberg) — Mt. Gox, the Bitcoin exchange that halted withdrawals this month, went offline as industry peers distanced themselves from the Tokyo-based company in an effort to defend the virtual currency.
Efforts to reach the www.mtgox.com website today directed users to a blank white page, a day after Mt. Gox Chief Executive Officer Mark Karpeles resigned from the Bitcoin Foundation, a key advocacy group for the digital money. "While we are unable to comment on whether or not Mt. Gox's business operations employed operational best practices and reasonable accounting procedures, we can assure the public that the Bitcoin protocol is functioning properly," the foundation said in an e-mailed statement. Mt. Gox, one of the first exchanges, said this month that it identified a bug that enables people to withdraw the same Bitcoins more than once, leaving it vulnerable to hackers. Prices quoted on the exchange plunged on speculation that account holders wouldn't be able to get their coins back. Mt. Gox didn't immediately reply to a phone message and e- mail seeking comment.
full article here.
Comments
WordPress database error: [Table './dailyspeculations_com_@002d_dailywordpress/wp_comments' is marked as crashed and last (automatic?) repair failed]
SELECT * FROM wp_comments WHERE comment_post_ID = '9143' AND comment_approved = '1' ORDER BY comment_date
Archives
Resources & Links
Search