Jan
26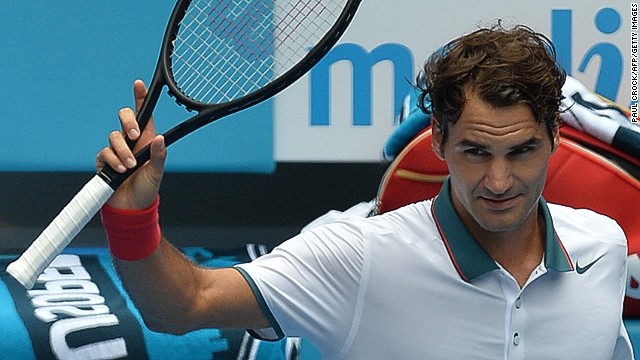 Tennis talk is a common theme on this site, one the chair himself often engages in, and we often do so with an eye towards market parallels.
Yesterday, at the Australian open Nadal beat Federer (commonly thought of these days as the greatest player of all time, but who is now 32 years old, extremely old for a professional tennis player at that level) in straight sets 7-6, 6-3, 6-3 I believe.
At one time, this was a great rivalry, but it was quite evident yesterday that Federer may not quite be what he was a few years ago.
Craig's reference was to the notion that perhaps Federer should have hung it up rather than embarrassing himself. My reference was to Nadal, who, with a dozen or so major victories to his credit, out to be conscious of an exit date for himself, rather than the pathetic decline we see with so many athletes, who so often seem to be the last to see it in themselves.
Perhaps Mr. Manning (who, in my mind is the greatest quarterback I've ever seen) should certainly make net Sunday be his last pro game, win or lose.
That's another of my two cents now I am broke like the Ex Governor of Virginia.
Craig Mee writes:
The fed deserved the very best after his career and being the absolute gentlemen he is, he took the risk of playing on and having his name tarnished by a defeat like he saw Friday. He was comprehensively outplayed and was at a loss for words really in the post match interview. It is unfortunate some will view this as oranges and oranges. I give credit to him for pushing his limits, but now the tougher question arises of whether to hang up his racquet now or play on for potential further pain. Ralph is quite correct. As for market parallels, it makes me think about when to give a strategy away after it being successful for years.
Comments
WordPress database error: [Table './dailyspeculations_com_@002d_dailywordpress/wp_comments' is marked as crashed and last (automatic?) repair failed]
SELECT * FROM wp_comments WHERE comment_post_ID = '9029' AND comment_approved = '1' ORDER BY comment_date
Archives
Resources & Links
Search