Jul
16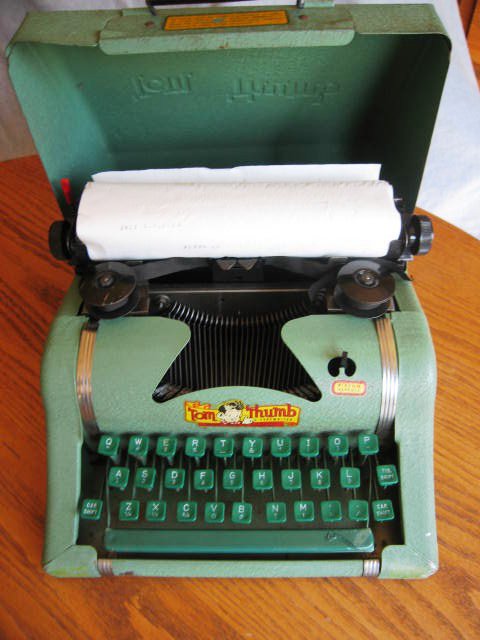 Noticed on the news Russia is returning to the manual typewriter for sensitive secret documents.
I still have my Tom Thumb with metal cover from my youth. Also my Tom Thumb cash register. A Royal typewriter that was my Grandfathers and a cased Underwood Olivetti that Grandpa gave me at 12 years old.
Any of you still have an older typewriter?
Regards,
Alan
Peter Saint-Andre writes:
I've been thinking about a return to older and slower technologies as the premise for a science fiction story: typewritten documents, longhand letters, postal mail, printed books, surface travel, pre-GPS vehicles, etc. Not that I've written any science fiction stories to date… ha.
Comments
WordPress database error: [Table './dailyspeculations_com_@002d_dailywordpress/wp_comments' is marked as crashed and last (automatic?) repair failed]
SELECT * FROM wp_comments WHERE comment_post_ID = '8494' AND comment_approved = '1' ORDER BY comment_date
Archives
Resources & Links
Search