Apr
17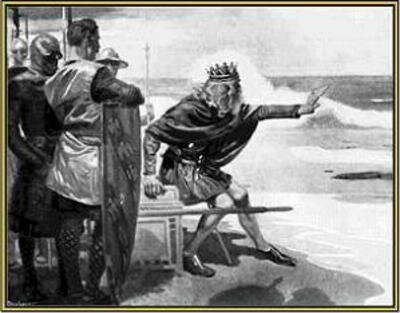 I should add that many people mistakenly come to me to ask for advice on trading. At the junta, where I turned over the moderation to Gene Epstein, he likes to refer to me as a philanthropist. So at the end of each junta, about 20 people crowd around me asking me for philanthropy to them. Another 20 request a meeting with me to get my advice. But I don't have good advice. And I don't have a minute in the week where I'm not trading or parenting with my 7 kids. If one had a minute, it would be nice to say hello to the significant other, especially when one doesn't have a losing position. However, that's so rare that it's not worth talking about.
Many mistakenly see that on occasion I luckily beat the odds and make a small profit and come to me for a little guidance as to how to take out a little profit from the market. It seems so easy and the hourly wage is so great relative to what they make. I note that my average swing from day to day is often greater than my father's total earnings in his life time. That's a terrible lure to many people. But you can't make a profit nor have I ever seen one who could unless you buy and hold, unless you have a tremendous quantified and updated date taking account of all sorts of statistics and randomness and ever changing cycles. Then you have to be there 24/7 to implement it because the swings that are good only last for seconds and if you have job or like to have lunch or dinner, that's incompatible.
Of course other than buy and hold you can always invest with a hedge fund. But… but… but… . By the time, an operator pays his sales force, and his administration, he has to charge 20- and 2. Okay, suppose he can overcome 1- % a year vig, and make 2 % more than the market's 10%. That gives you 12 % before fees and 10% before vig. What's left for you the investor? I reiterate, one feels like telling those who wish to join the fray, come with me to Rockaway or the Hamptons to the ocean. And I'll hold up my hands like King Canute and say, "I am as incapable of helping you, and you are as incapable of making a profit other than buy and hold as I am to stop the waves".
Jeff Watson writes:
I tell people they are better off going to Vegas then trying to trade. At least if you blow a couple hundred grand, the pit boss will give you some comped meals, a couple of shows, a room, hooker etc. The market mistress doesn't even give you a kiss before or after she "takes advantage of you", and you certainly don't get comped.
David Hillman writes:
When people ask me how I make a good living out of my business and appear to work so little at it, I say "If you have 35 years to listen, I will tell you every detail of my career and if you can figure out how to make that work for you, maybe you can do the same." Thankfully, I get no takers.
When people used to ask for investment advice during the salad days when a monkey with a computer could make 30%+ with 'buy and forget', I would say "Oh, here's what I'm doing." I stopped with that and started saying, "Sorry, I don't give anyone investment advice anymore." Now, I say exactly what Blodget says in this piece [forget Task, he's the straight man]. It is nothing really new or different from what many advise, but it cuts to the chase, lays it out and makes the case in a very impactful way. If you have 5 minutes, it's worth a look….I wish every investor could see this.
Peter St. Andre writes:
I don't see that Blodget's conclusion follows from his premises. Yes, the short-term trading game is rigged, but that doesn't necessarily mean that index funds are the right approach for individual investors — maybe long-term / dividend investing is best, maybe permanent portfolio, maybe other things (depending on the investor's mindset, patience, discipline, intelligence, etc.).
David Hillman writes:
I won't debate this, because I'm not here to try to convince anyone of my correctness nor of Blodget's, nor do I care what anyone else thinks, but I will comment.
I don't think it's BS at all. While I can't put the stats on the table, I'd bet something close to the 80/20 rule applies to whom he's speaking when he talks about the "average individual investor" and those who could be investors.
The suggested alternatives, stock picking, dividend investing, etc. require, if not a lot, at least some knowledge and sophistication. Most have little to none of either.
Unlike the astute types here on the list, there's Billy Joe Tireiron, who has an 8th grade education, works second shift at the plant and picks up a few shifts a week at the 7-11 in order to sock a little away. He's not a dummy and may know a little about saving, but knows a nothing about investing.
And, there's the systems engineer who is highly educated, brilliant at his job and spends 80 hours a week at it, but knows nothing about investing and has no time to learn.
There are plenty of individuals like those out there who are smart and good at what they do for a living, they may know about wine, sports, history, art, whatever, but are clueless about investing. I'm sure we all know a ton of them personally, I do.
So, when do these guys have the time to learn about stock picking and/or dividends, and where're they to go to get good advice that is in their best interest? What the heck do they know about investment strategy, short or long term?
When the chair and I first met 11 years ago, I told him the story of a family member, a well-educated person with a master's degree and whose well-educated engineer husband handles their investments, who said to me "We made $1,000 in the market today." I told her they only 'made' $1000 if they sold and took their money off the table. These are very bright people and somewhat market knowledgeable, but still didn't realize there is an important difference between paper money and cash.
Or take a guy who knows very little. He hears dividends are the way to go. So, he buys 100 shares of a commercial REIT at $10/share that's been consistently throwing off a dividend of $1.20 for years. He thinks "well, this is a consistent 12% return, it looks safe, and it's better than the index fund that averages 9%. When the share price falls to $8.00 and the dividend remains $1.20, his yield rises to 15% and he thinks "wow, my dividend is up 25%", but then fails to consider his depreciation of 20% which gives him a net negative total return.
What are the alternatives available to the average guy, one of the 80-percenters, who wants to invest? They can buy into the marketing hype of online brokerages that tell them 'we'll give you all the tools you need', but still have no time to learn and understands half or less of what they're reading. They dive in nonetheless and lose.
Or, they buy some hot stocks or funds because some personality screams a recommendation at them on TV or they read about them in a financial rag a few months after the fact when they're no longer hot. Or, they're sold an annuity by a bank which benefits more than the client from that option, or a whole life insurance policy by an insurer as an 'investment', which we know it is not.
Or perhaps they go to a commission-based financial planner who takes their 6% off the top and they're upside down from the get-go on every dollar they invest. That may be better than the others or not being in the market at all, but why start out upside down? Instead, they can, as Blodget advises, invest in a low-cost index fund, paying 1/30 the 6% entry fee and taking advantage of the long term drift.
Blodget may be generalizing, which is all one can do in a 5 minute webcast, but he does quite clearly make the distinction between the disadvantages of short term trading and the advantages of long term investing for a pretty broad audience. He's making the same case the chair was and has been has made for years.
If one doesn't buy into the drift, fine. But, it's not 'big bad wolfing' nor bad advice to say "hey, average guy……don't swim in a shark tank, don't buy into the hype, instead, play it safer, minimize your costs and go with the drift." Besides, there are some morons out there who should be scared into caution rather than gamble their family's future.
If we want to nitpick, Blodget may fail in saying "the ONLY way for the average guy to make money in the market long term is low cost index funds" rather than to say "there are other reasonable long term strategies that may work for some, but if you have no idea what you're doing and have no time nor inclination to learn, going with low-cost index funds is the best bet to maximize your return over the long term."
And, he probably also should have said "this advice does not apply to the Spec-List where everyone is brilliant and knows what they're doing and many will think this is BS."
Comments
Archives
Resources & Links
Search