Sep
28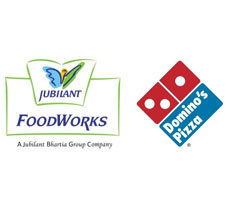 Funny thing, did you know Domino Pizza's subsidiary in India is called Jubilant Foodworks. It's listed. It does about 1/6th the revenues and profits of the original US based Dominos. Yet the market cap of Indian Dominos is more than the US Dominos!
What does this say? Scarcity of stock? Cornered position in a few strong hands? Does the many times larger P/E of Indian Dominos than the parent imply in any way that Indians will provide greater growth to Dominos than Americans?
I would say, the story unfolds as the price does, and all logical/fundamental explanations are determined by the colour of the pit.
Comments
WordPress database error: [Table './dailyspeculations_com_@002d_dailywordpress/wp_comments' is marked as crashed and last (automatic?) repair failed]
SELECT * FROM wp_comments WHERE comment_post_ID = '6807' AND comment_approved = '1' ORDER BY comment_date
Archives
Resources & Links
Search