Jun
28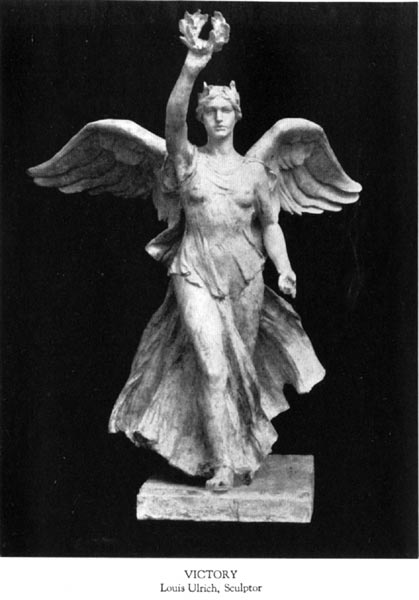 As specs we snicker at the lottery player, he is a sucker. We smile when we hear how the crowd is routing for the hometown favorite when we know odds favor the other side. We hopefully carry out the canes when the crowd is tossing down the tickets in disgust, we sniff for value when there is no value there–so says the financial press.
But what is our own attachment to this concept–catching a falling knife, holding a loser, getting involved in some fiasco stock since the market is beginning to bore, riding a coattail that turns into a skid, throwing in "just this once"? Why do we fail to follow our own good sense from time to time?
There must be a thrill or an ego impulse underneath this temptation to turn from the path and into the wind of long odds–"cause we can handle it".
Victor Niederhoffer writes:
Our own attachment should be based on quasi scientific study., not riding a coattail.
Ken Drees writes:
True, but do we fasten our own rickety reasons from study based on the past which has no real reason to work in the future other than past frequency, tendency and relationship, and thus delude ourselves into thinking that our proof more than compensates for the new speculation? And if finding tendency and causality can be negated by the speculative theme of ever-changing cycles, and also trumped by the unknowns –how do we believe this and thus risk capitol?
I think that the chair has outlined many great themes in speculation, almost like laws:
1. Methods must be tested in order to find relationships of validation.
2. The laws of ever changing cycles are present in the market at critical-mass moments.
3. There is a high degree of relationship between markets and natural systems. What can be said of the "unknown"? What is this speculative doomer, the whispy apparition above the pond at days end? What law can be attributed to this unknown force that seemingly has uncanny timing?
Ralph Vince writes:
Ken,
I think it's simpler than that.
-The past gives us a proxy for the distribution of what can happen.
-We can amend that distribution of what can happen based on how we foresee the future diverging from the past
-That very distribution can now be used to determine how aggressive we might want to be withing a given risk (drawdown) constraint.
-If we don't exceed that drawdown constraint, and our distribution is reasonable of the future, the profits accrue.
Gibbons Burke writes:
I wrote this in a previous thread about the difference between speculators and gamblers, and I think it holds true: "Gamblers are willing losers who occasionally win; speculators are willing winners who occasionally lose."
At bottom, and at one time or another, most of us are gamblers. It takes a very disciplined, brilliant, and perhaps unrealistic person to only play games where the odds are in our favor. The reasons many engage in knowingly losing propositions are greater than the stars in the night sky in rural flyover territories. Entertainment and division rank high among them, sociability, peer pressure, guilt about the money they are risking (unconsciously disposing of it), fear of success, self-disgust, compulsive addiction to the stimulus-response loop, adrenalin junkie.
But all these are all proxies for the thing everyone is really seeking, usually unconsciously: a desire to be in union with the godhead, the creator, the divine purpose. As St. Augustine wrote in the opening lines of his autobiographical "Confessions": "You made us for thee, Lord, and our hearts will be restless until we rest in thee."
Phil McDonnell writes:
When I ask people why they do not invest in a guaranteed savings account or short term t-bills they usually respond that they are too boring. And they are, or at least used be because they could not lose. Most traders unconsciously seek to lose because it represents action and excitement. While I think the usual arguments that it takes assumption of risk to increase return have validity, at the sub-conscious level the desire is really no more complex than risk seeking for excitement.
Ralph Vince writes:
I agree — this is what frightens me about individuals who are out investing their own money — no kid needs to relive the station wagon as home for awhile as a consequence of Dad's gambling proclivities.
I'm beginning to think institutions are just the individual lambs in the wolves clothing of trading with other's money.And the reason I say this is because, again, not only can they not articulate their criteria for being involved in this, most criteria involve the ultimate metric of "what is the probability of getting smacked x% in the coming y period(s)."
And I don't see ANY of them operating that way. Rather, their risk metrics are ones that don't really tell them anything, analgesic salves that do not stave off the infection.
Russ Sears writes:
Personally, my record shows that I am more often guilty of trying to catch the falling knife on an individual stock and on an option trade, than I am on an allocation strateging or long term market timing basis. I believe this is because of two reasons, One reason is I am just to gullible for a single stock, and buy the story the more it goes down the more I am convinced it will pop, often averaging down. I believe most businesses as a whole are running honorable businesses, that is they are trying to do what is best for the long term. However, the exceptions happen and there are frauds/crooks and businesses that have agency problems (businesses run for the executives or employees short term interest) The second is that I am often guilty of believing that the studies timing is much more stable than it actually is. It may be that the market is over sold and will bounce back, this results is the crux of my "edge, but the time period is often part of the ever changing cycle.
I have helped this some by giving myself some boundaries or a do not buy or sell if held rules of:
1. If the market believes the board or leadership is not acting in the stockholders interest, based on key decisions they have made.
2. If there are union grievances making the press.
3. If there are rumors of fraud or accounting problems.On options buying time or gamma seems to work better. And in general I have learned to not do as many option trades as I am not as good at them as I think I am.
These rules are simply my adjustments for my own shortcomings.
Jim Sogi writes:
The heuristic at work here is risk aversion where one would rather face a known small risk with bad odds of a big win, rather than a 51% favored odds with a risk of a large loss. It's very hard to overcome the natural tendencies.
Comments
WordPress database error: [Table './dailyspeculations_com_@002d_dailywordpress/wp_comments' is marked as crashed and last (automatic?) repair failed]
SELECT * FROM wp_comments WHERE comment_post_ID = '6515' AND comment_approved = '1' ORDER BY comment_date
Archives
Resources & Links
Search