Jun
15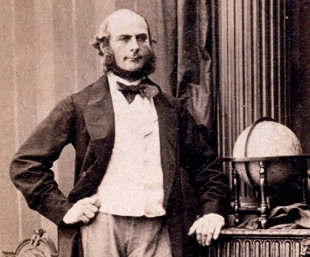 Does the current global taxation rate, environmental focus, regulatory environment and other factors serve to actively discourage the type of innovation and production gains we have seen historically.
I think even the politically correct mode of thinking has to be considered ad a negative. Consider this. All of Galton's work would have been dismissed as the ramblings of a racist hate monger had he produced it today. His work on eugenics would have rendered all his other work meaningless in the eyes of the academic world. Much of the work done in energy innovation fits this classification. If it is not wind solar or another "approved" energy source all work is widely discredited and attacked.
Not taking a position yet, just thinking aloud.
Comments
WordPress database error: [Table './dailyspeculations_com_@002d_dailywordpress/wp_comments' is marked as crashed and last (automatic?) repair failed]
SELECT * FROM wp_comments WHERE comment_post_ID = '6467' AND comment_approved = '1' ORDER BY comment_date
Archives
Resources & Links
Search