Jan
14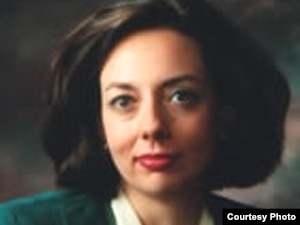 If you are looking for a good book, try The Shadow Elite by Janine Wedel. She coined and documented the flexions of all stripes. Also very good is The Short Stories of Jack Schaefer, and Mathematics Unlimited, 2001 and Beyond by Engquist, Schmid et al
John Tierney writes:

OK, if you are looking for non-fiction try The Invisible Hook: The Hidden Economics of Pirates
Kim Zussman recommends:
"This Time is Different" by Reinhart and Rogoff
(Spoiler hint: the common ploy of sovereign debt default via confiscation and hyperinflation appears not to apply to U$)
Scott Brooks writes:
We've talked about it on the list before and I I found it very good: Amity Shlaes "The Forgotten Man"
Easan Katir writes:
To the Last Penny is an excellent but little-known Edwin Lefevre work, which, thanks to Google books, one can read online.
Bud Conrad writes:
How about my book, which explains how the economy works from the view of an engineer looking at the total system. It also gives investment recommendations in the second half. It is titled Profiting from the World's Economic Crisis and published by John Wiley. Amazon has reviews and some sample pages. It is number one in one category on interest rates.
Craig Mee adds:
I recommend the Book on Games of Chance. A few of you may be no doubt already connected with it. Here is an interesting excerpt about it:
Cardano was an illegitimate child whose mother had tried to abort him. His father was a mathematically gifted lawyer and friend of Leonardo da Vinci. Cardano studied medicine at the University of Pavia, but his eccentricity and low birth earned him few friends. Eventually, he became the first to describe typhoid fever, a not inconsiderable achievement in itself, but today, he is best known for his love affair with algebra. He published the solutions to the cubic and quartic equations in his 1545 book Ars Magna, but Cardano was notoriously short of money, and had to keep himself solvent by gambling and playing chess. His book Liber de ludo aleae ("*Book on Games of Chance*") written in 1526, but not published until 1663, contains the first systematic treatment of probability, as well as a section on cheating methods. I told you he was bad.
Vince Fulco adds:
A little late to this thread but "Panic" by Andrew Redleaf and Richard Vigilante is proving to be a good read. Redleaf is a convert arb manager out in my neck of the woods who runs Whitebox Advisors. He is in print in his Dec 2006 letter stating, "Here is a flat out prediction for the New Year. Sometime in the next 12-18 months there is going to be a panic in credit markets. Spreads which now hover at an extremely tight 300 bps or so, will gap to more than 1,000. To put it another way, prices of HY securities will drop by something like 20 percent with some weak paper plunging even deeper"
A few powerful paragraphs from the first chapter:
The ideology of modern finance tears capitalism in two, then abandons the half beyond the ken of bureaucrats and the professors. Capitalism demands free markets because it needs free minds. Modern investment theory says efficient markets can moot the minds entirely. The entrepreneur cherishes freedom including the freedom to fail. The bureaucrat of capital dreams of a world in which failure is impossible. Confronted with demons of uncertainty, the entrepreneur wrestles with them till dawn. The bureaucrat of capital crafts idols of ignorance and worships in the dark.

Prevailing in Washington as on Wall St. were the most vile and self-destructive assumptions of anti-capitalists everywhere who imagined they could wield capital while abandoning the principles that created it; that systems could substitute for the moral standards they once embodied; or that men who lost trillions of dollars of other people's money might somehow recover it if only the govt gave them trillions more. Crony capitalists on the right and socialists on the left united as always behind their most fundamental belief, that wealth is to be captured by power and pull rather than created in the minds of men.
Comments
Archives
Resources & Links
Search