Jul
10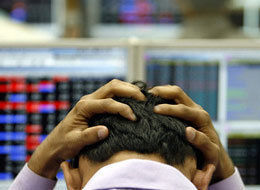 We all have an interest in not suffering through another day like May 6. And without violating our rule of never disseminating anything that is a meal for a day, i.e. a recurring regularity, perhaps you will forgive me if I attempt to open a discussion of how a day like May 6 where the market was at a minimum to start, open down and then went up and then dropped 110 points or more, a nice 10% to wipe out point– how such could have been predicted.
Ralph Vince comments:
What cost? If someone has stop orders in (fear of loss or missing a move to the downside), there is cost. If someone was, say, buying on a limit, it was a boon. If someone got shaken out of a position (fear) because they couldn't ride it to 0, I posit they were in too heavily. They were clearly people who were trading with money they could not afford to lose. (In my book, that makes them losers before they even put on the trade!)
Jonathan Bower writes:
I saw many parallels to "that" day on Wednesday. I'm curious if you all enjoyed Wednesday too…
Larry Williams replies:
I have enjoyed my luck which is soon to fade I suspect.
Comments
WordPress database error: [Table './dailyspeculations_com_@002d_dailywordpress/wp_comments' is marked as crashed and last (automatic?) repair failed]
SELECT * FROM wp_comments WHERE comment_post_ID = '4991' AND comment_approved = '1' ORDER BY comment_date
Archives
Resources & Links
Search