Feb
17
One evening an old Cherokee told his grandson about a battle that goes on inside all people.
He said, "My son, the battle is between two wolves inside us all.
One is Evil. It is anger, envy, jealousy, sorrow, regret, greed, arrogance, self-pity, guilt, resentment, inferiority, lies, false pride, superiority, and ego.
The other is Good. It is joy, peace, love, hope, serenity, humility, kindness, benevolence, empathy, generosity, truth, generosity, compassion and faith."
The grandson thought about it for a minute and then asked his grandfather, "Which wolf wins?"
The old Cherokee simply replied, "The one you feed."
Michele Pezzutti responds: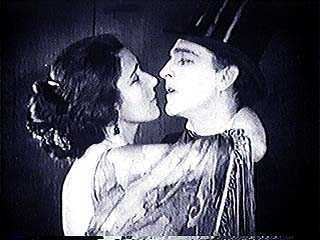 This reminds me of The Strange Case of Dr Jekyll and Mr Hyde: I would like to share my experience on how this thinking can make me a better trader.
If I should apply this to my (very, very poor and limited) personal trading experience, I can find Evil everywhere:
-arrogance, when I trade based on pure instinct and with little/no evidence of trends or data supporting a decision.
- false pride and superiority, for being able 'to beat the market', when I make some profit.
- anger, when I lose too much not being able to put a stop loss.
- lies, when I do not want to admit to yourself that I have acted irrationally.
- regret, when I think 'why did I do that?' And I could go on and on…
Much more difficult is to find examples of the Good wolf. That is, long way to go to become a 'Good' trader.
Paolo Pezzutti writes:
I want to propose a slightly different perspective of the two wolves, the "bad" and the "good" one.
Trading wolves move in packs. They are territorial and wait for their preys to graze standing ready to attack when they are distracted. Wolves can also establish some type of coordination during the hunt. They conceal themselves as they approach the prey, targeting the easiest options available, the weakest animals of the herd. Sick or young animals, even pregnant females. They look for preys they have seen already. They do not take much risk, do not even engage in long chases, and rather wait for their prey to die because of the wounds. Sometimes wolves have to yield to their prey and their killing success rate may be low. But they know that their prey will be there in the same place at the same time the next day. It is only a matter of time, sooner or later the wolves will get it. These traders are deadly, but the current downturn might have killed many of them. They have taken too much risk, too much confidence in their strength. These wolves have become preys themselves in this phase of the market. Those who will survive, however, may become even stronger and be able to adapt their techniques to the new environment.
Single trading wolves can also be found, but less frequently. Lone traders can be old specimens expelled from the pack or young animals in search of new territory. Solitary wolves target smaller animals and many deaths are due to other wolves' attacks. Being alone in the wild can be very dangerous. These traders have to find niches, small inefficiencies left over and disregarded by the wolves packs. They have to be adaptive. They have to learn how to survive. I feel one of the lone wolves. Hopefully I will survive and learn how to be a "good" wolf.
Who knows if any of the wolves will survive this market? After all, species can also disappear.
Comments
WordPress database error: [Table './dailyspeculations_com_@002d_dailywordpress/wp_comments' is marked as crashed and last (automatic?) repair failed]
SELECT * FROM wp_comments WHERE comment_post_ID = '3587' AND comment_approved = '1' ORDER BY comment_date
Archives
Resources & Links
Search