Dec
16
Given the remarkable performance of older players like Clemens and Pettitt, has anyone pointed out that perhaps one of the main thrusts of investigation should be whether there would be a beneficial effect for all of us in using moderate replacement quantities of substances like steroids and HGH that decline significantly with age?
I for one would like to know more and would appreciate article citations, book recommendations, and information on physicians specializing in the field.
Chris Cooper replies:
Such beneficial effects are apparent to anybody with an open mind. Nevertheless, the idea that a performance-enhancing drug might actually make you healthier is the kind of message that is not acceptable to the mainstream. Aging is not "normal", it is a disease, and should be attacked like any other disease, with an eye to minimizing the deleterious effects.
What you are referring to is often called hormone replacement therapy (HRT). The approach is to use drugs and nutrients to bring the body's hormonal balance back to what it was when you were a young man. Is it surprising that if you achieve this, you actually feel much more like a young man? Why does our culture consider this to be undesirable? My goal is not simply to be healthy as it is commonly defined, but to strive for optimal health, a very different concept.
A good book to start with was written by my doctor Philip Lee Miller, called Life Extension Revolution: The New Science of Growing Older without Aging. Dr. Miller is in the SF Bay area. Also I've heard good things about the Kronos Centre in Phoenix.
Janice Dorn writes:
One of the contributors to my just-released book is a world-renowned authority on optimal health. I took nine years of my life, and traveled 1.5 million miles outside of the United States to every country in the world (some many times) in search of life extension and radical wellness methods. Needless to say, it was an incredible journey, and it continues to this day.
Caveat Emptor. There are many charlatans out there, and we are in largely-uncharted waters. It is a passion for me, and I believe that the goal in this area of life is to delay, avoid and eventually reverse death.
Jim Sogi suggests:
Perhaps a better way is hard effort. I still get out and surf 20 foot waves last week and take time to surf at least four times a week and train when there is no surf. No pill will keep you in shape without effort. Just the thought of a pill is enough to kill the will to motivate effort required to maintain and build strength, flexibility and stamina. It's like technical analysis, it offers an easy way without the work, and will lead to more harm than good. I see many men really going downhill. They don't stay active. Laird Hamilton says, "Keep Moving!" That is the best way to stay fit. I compete with the young guys everyday in a competitive lineup in the water for waves. I can't outperform them, but have other strengths which give advantage. It's hard work. It takes hours everyday to stay moderately fit, and more to build strength. That's the problem, most don't and won't take the time and effort to maintain and build strength and gradually lose it. Strength from a pill won't help without the agility, flexibility and stamina that are the other components of fitness. Don't worry about the pill, just get out and spend the hours everyday to stay fit.
Chris Cooper responds:
Yes, a better way is hard effort. I have gotten more benefit from the sports that I train for than I have from the drugs that I take. The drugs are an incremental benefit, though, and I am certain that I am better off with them than without them. And you may find, as I do, that instead of being de-motivating, they actually increase one's desire to participate.As an example, suppose you are taking testosterone. If you are not exercising, it will do little to build muscle. You still get the other benefits, such as general feeling of wellbeing, increased libido, increased optimism. It enables you to build muscle faster, because that only happens if you put in the effort. It's not magic, you still have to do the work — but testosterone also makes it possible for older men to train as hard as they did when they were younger, because your body will recover more like it used to.
Larry Williams opines:
The flap about HGH in baseball is pure propaganda, based on my personal extensive testing of it. I concluded it was expensive and of little, if any help, in waging the war against old man age — a view that is now also backed up by science.
Ken Smith responds:
Studies are studies and not reports from individuals. I am an individual. The studies cited older people. I am an older people. My individual report differs from the studies as reported.
I can tell you resistence exercise will promote better body tissue and that the same exercise will tear tendons, ligiments, induce on-going pain. There came a time when the benefits diminished and the pain increased.
I am reminded of a story told by an author about his last visit with his grandmother. She was quite old, in her 90s As they conversed during her feeble days, on one of those days, her last it turned out, she asked him for a small glass of wine, told him there was a time for everything, sipped the wine, closed her eyes and passed on to the next dimension.
Russ Humbert remarks:
I would not be so quick to rule it out Growth Hormone for enhancement. The Chinese women seemed to have had much success with using it for distance running in the mid 90s. Several of the women were running times better than the men. However, they also ran extreme high mileage and were practically starved while setting several women's world records before their coaches where caught transporting drugs through customs before an international competition. Several of the stars went insane under such a regiment.
Charles Pennington enquires:
I'm open-minded about this, and I went as far as to buy the book written by Chris's physician, who seems like a reasonable guy. But the Life Extension directory of doctors isn't re-assuring. There is just one doctor listed in Manhattan, Dr. Majid Ali, whose website is Fatigue.net. Featured there are "Hydrogen Peroxide Baths and Foot Soaks" "The Oxygen View of Pain Management," "Bowel Detox," "Water Therapy," and "Dr. Ali's Castor-cise."
I also checked for a practitioner nearby in Connecticut. Doctor Warren Levin, in Wilton CT, is at Medical-Library.net. The general garishness of the site, the endless list of specialties — "Magnetic Field Therapy," "Juice Fasting Therapy," "Auriculotherapy" — and even the Ron Paul promotion (Ron Paul == more permissive environment for quacktitioners [which is fine]) all leave me skeptical.
I wonder if Chris's physician could recommend someone in Manhattan who has a more rigorous, scientific approach than these guys.
Chris Cooper replies:
Perhaps these links will be more productive:
American Academy of Anti-Aging Medicine
The American College for Advancement in Medicine
Steve Leslie extends:
I think back to the 1960s when the medical profession and the tobacco industry discounted the evidentiary link between lung cancer and smoking as anecdotal. And for 40 years after that the tobacco industry still fights in courts as to smoking and COPD, lung disease, heart disease and emphysema — long after they have paid billions of dollars to settle various class action lawsuits and agreements with attorneys generals throughout the country and have watched 450,000 American citizens die every year from smoking related illnesses.
I watched my father wither away and die as a result of a lifetime of smoking cigarettes.
Now some want to debate that the beneficial effects of steriods and HGH in adults outweigh the anecdotal risk. And I think of those in professional wrestling such as Chris Benoitk who committed multiple murders of his family and then suicide, professional footballers such as Lyle Alzado, dead from brain cancer, professional baseball players such as Ken Caminiti, dead and an avowed steroid abuser, high school boys by the tens of thousands who experiment and take steroids and commit 'roid rage and suicide, and the untold thousands of recreational users who develop enlarged hearts and forms of cancer such as prostate cancer while juicing just to get bigger muscles.
Chris Cooper clarifies:
There is no medically documented connection between suicide and anabolic steroids. The medical data also say, "Supraphysiological doses of testosterone, when administered to normal men in a controlled setting, do not increase angry behavior." 'Roid rage is a convenient media myth. Steroids may very well cause changes in feelings, but that is far from causing major behavioral changes like those suggested above.
Take Chris Benoit as an example. When doctors examined his brain they found that it resembled the brain of an 85 year-old Alzheimer's patient. It had suffered so much trauma and had so much dead tissue that normal function was not a possibility — while dangerous personality, behavior, and temperament changes were more than probable. During his time as a professional wrestler with the WWE, Benoit had subjected his body to head trauma hundreds of times, most notably with his signature "Flying Head Butt" as well as dozens of other highly flashy (and dangerous) moves.
Steroids are being unjustly demonized, just as marijuana was in Reefer Madness, followed by equivalent media behaviour regarding LSD, Ecstasy, and many other drugs. Certainly steroids have their downside, and just as with recreational drugs, should certainly not be used by minors. But perspective is not allowed in times like these, where fear is inflamed to further the objectives of those who will benefit.
Steve Leslie continues: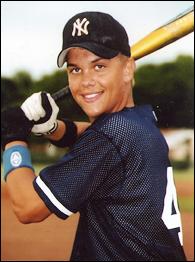 I dispute Mr. Cooper's assertion that the is no medical documentation connecting steroids and suicide or rage. That is ridiculous. At a Senate Caucus hearing Don Hooten testified that his son Taylor, while in high school, began using and abusing steroids and committed suicide.
Mr. Cooper furthermore claims that Chris Benoit murdered his family and then committed suicide because of years of suffering numerous concussions and possible dementia. Did he personally perform an autopsy on Mr. Benoit? Has he examined the autopsy report? Where does he draw his conclusions from? In short, what specific research does he quote? Furthermore, what are Mr. Cooper's qualifications in forensic pathology and/or psychiatry?
Mr. Cooper further argues that it is some sort of a myth, steroid usage and its association with massive mood swings and subsequent rage. He then compares steroids to marijuana and says that it is being demonized by an uninformed public. Not to stop there he equates such unfair demonizations with LSD and ecstacy and "other drugs."
He diminishes the risks to an absurd level and I am severely shocked and alarmed.
Chris Cooper responds:
Don Hooten runs the Taylor Hooten Foundation, established after his son committed suicide. Now Mr. Hooten runs around the country telling everybody that it was because of steroids, when there is no evidence pointing to that. According to Steriod.com,
There had been no active anabolic steroids in Taylor's body for two months prior to his suicide (according to a report on the THF website) At 17, when he killed himself, his hormone levels had likely returned to completely normal, and only metabolites of nandrolone (not active compound) were still detectable.
And no, I didn't personally perform the autopsy. But here is a quote from the doctors who did, via SportsLegacy.org,
SLI's tests showed that Chris Benoit's brain had large amounts of abnormal Tau protein in the form of Neurofibrillary Tangles (NFTs) and Neuropil Threads (NTs). Multiple NFTs and NTs were distributed in all regions of the brain including the neocortex, the limbic cortex, subcortical ganglia and brainstem ganglia, and were accompanied by loss of brain cells, a condition for which no other neuropathological evidence for any chronic or acute disorder could be found.
Gordon Haave adds:
It is silly to say that one can't quote the work of someone else. That is, one can't comment on an autopsy unless one performed it himself. If we took such an approach all of the time, there would be nothing to write about.
Furthermore, in the interest of scientific inquiry, providing anecdotal stories to a statement about a lack of research does not prove anything. I have no dog in this fight, but I admire people who challenge orthodoxy.
Comments
WordPress database error: [Table './dailyspeculations_com_@002d_dailywordpress/wp_comments' is marked as crashed and last (automatic?) repair failed]
SELECT * FROM wp_comments WHERE comment_post_ID = '2509' AND comment_approved = '1' ORDER BY comment_date
Archives
Resources & Links
Search