Aug
21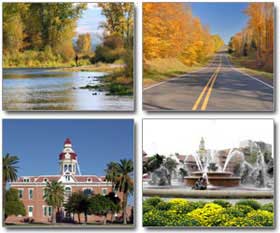 "Put it on the train; see if it gets off at Westport" is an old saying on Madison Ave. told to me by an editor at the Princeton University Press. My Father did just that for decades, get off the train there that is.
Westport in the 70s didn't have its commercial flare. Now mansions are cultivated where apple orchards and strawberry fields once were. The downtown where George Washington dismounted was home to a certain cigar smoking American woman of German ancestry by the name of Sigrid Schultz.
Today a plaque rests at the approximate spot where Washington relaxed in a little tavern. Behind the Episcopal church where this tavern once stood was a ramshackle home covered over with weeds and shrubbery. Bowing limbs shielded from view the little white house exempt from the Westport tax roles. Before I was born Sigrid had cut a deal with the town that upon her death they could make the property a parking lot but that until that day she would pay no property taxes. They hadn't counted on her living for so long. After all, the crippling effect of Nazi bullets had begun to take its toll upon her once ravenous beauty. Just as she had outsmarted Hitler, so too this suitably located hamlet.
Sigrid had written a book in the 30s which she was very proud of. She was proud of being the first women Chief of Central Europe for the Chicago Tribune. There was a network in the Berlin of the 30s that included my biological Grandfather. Officially employed by the U.S. Treasury Dept., my Grandfather was part of that clique of Americans milling about Berlin during the buildup. He made haste for Paris and eventually shipped back to the States. Sigrid stayed on to report the battles under another name and date.
Now, the full circle of coincidence. My mother, being an investigative reporter and political editor for the Hartford Courant, would run errands for Sigrid as the arthritis had confined her to bed. More often than not I was schlepped along for the ride. My mother had her hands full with armored car heists, suspicious murders, provocative human-interest stories (for which she was nominated for a Pulitzer) and dinners with Ella, another cigar smoking woman who happened to be the Governor of Connecticut at the time. My Mother didn't smoke cigars, however she thought it was cool.
A couple of times per week my mom would bring me to see Sigrid, as she was my mother's mentor. We had a good laugh when we realized the namesake as Sigrid recalled stories of the war and a woman's role in a man's world. That biological relation had been a friend many years before. There are coincidences in this world.
I was rather precocious at the age of ten and would invariably skip out of the house, say hello to Clarence, Sigrid's minder, and wander over to the river, past the old Westport Library on the corner of Post and Main. At that very corner there was a park bench where heroin addicts would nod out. It was called Needle Park and yes times have changed.
Walking across Jesup Green where the hippies were sprawled out mingling with the black leather clad bikers, I would skip up the little hill overlooking the Saugatuck River to the spot where the new Library now stands. It was a landfill back then and the funny thing is that they had a magazine section even then. A huge metal container filled with thousands upon thousands of discarded magazines. At ten years old there was only one kind of magazine that I was looking for.
Now 30 years later I make the journey in reverse. I have a workshop across the street from the old landfill, next to the site of the Yankee Doodle Fair (100 years and counting). I cross a little bridge from the fairgrounds over to the library parking lot. I do a quick scan of the printed headlines in the magazine section. I stroll across Jesup Green, no bikers. Pass by Needle Park, entrance to Guess Jeans (good tenant). I make my way into the old library building for a Starbucks. I stride along the river behind main street, over to and across the parking lot where Sigrid had her house and gardens right up to an adjacent lot behind the church where I manage residential modernizations to the only house in Westport with five legal kitchens.
In the most important ways, Westport is still the same. Train to NY, good schools and low crime. Not having movie theaters downtown has changed the dynamic along with the fact that most moms and pops are gone. But there were always women's clothing stores on Main Street.
Comments
Archives
Resources & Links
Search