May
17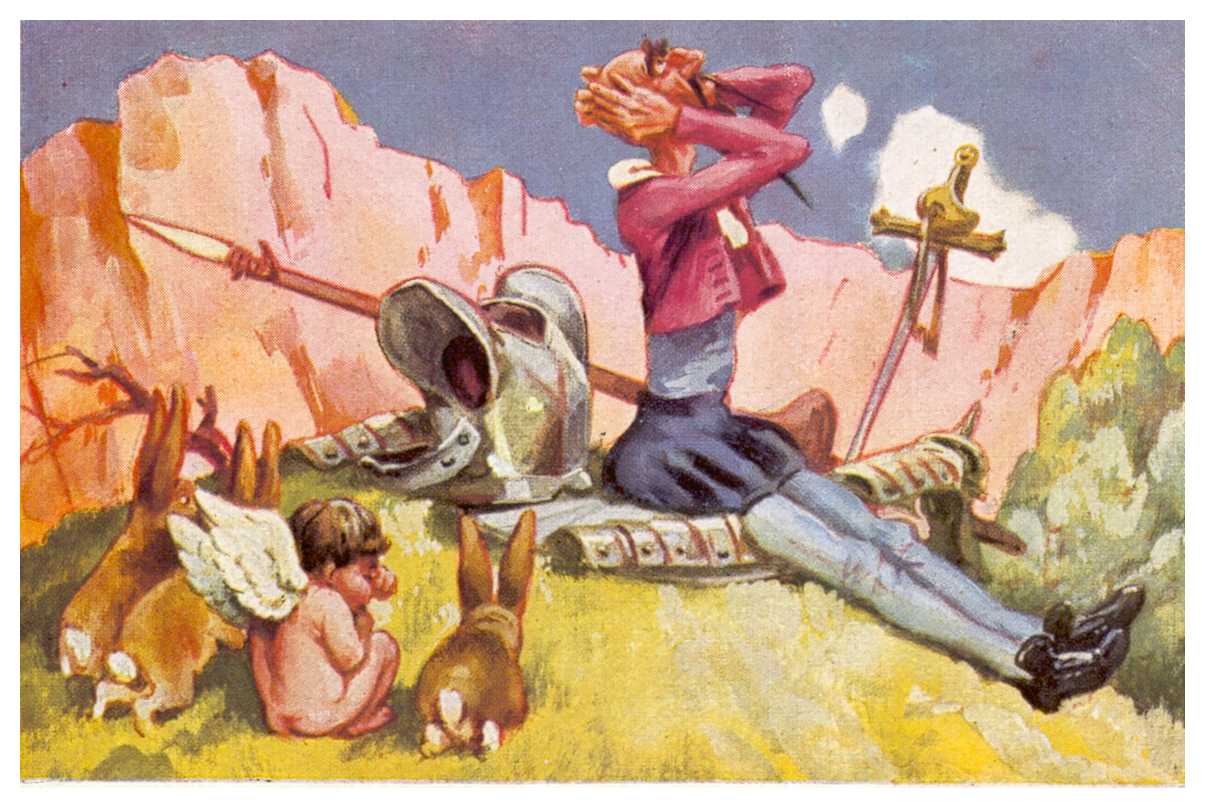 I have heard that the cause of Cyril Burt's death was gallantry to women. He insisted on walking a lady back to the subway in the rain, and died of flu a few days later.
We often see this trait in old men; an unholy courtliness to women, especially attractive ones, that borders on fixation and would be inappropriate for anyone under 70.
Certainly the Greenspan transcript on 9/11, with him showing off that he does not like the cutoff in a certain chart and that he has been fooling with his short wave radio, even as the tragedy unfolds, is a sign of sickness.
What is the general tendency of men to be overly chivalrous and boastful? This is something that is a certain mark of decay in people like the Sage, the weekly financial columnists, and the fake doctor.
I wonder if this tendency is more prevalent among chronic pessimists, and is it a symptom of something much worse?
Vincent Andres adds:
It makes me think strongly about so many mothers who infantalize their children consciously or unconsciously? This point is not clear to me. Some women may have a real pathological and uncontrollable drive to remain mothers. Their goal seems very clear. Remain a mother. Remain a needed mother. Remain young.
Such mothers what to show the neighborhood "see how well I educate my child," and doing in fact exactly the opposite. They actually poorly socialize their kids to keep them dependant on their mom, the "only one able to understand them". The number of very precise and efficient tricks and tactics used to accomplish this is amazing.
Of course the concerned child also remain young. At 30 always at mom's home (or in jail), depending on mom's money, etc. Could any child escape this kind of situation? How? It's so cool to stay a child. This seems much more common today than 20 years ago.
Janice Dorn replies:
It is my experience that this situation differs from person to person with aging. Men of an older age tend to view themselves and women in a framework which exaggerates that which they held when younger. In essence, personality tendencies of youth are magnified in adulthood.
A depressive tends to become more depressive, a person with obsession or compulsion tends to become more obsessive and compulsive. There are certainly instances where dementia and other sorts of degenerative brain injury can lead people to behave erratically (go naked in public, go after young boys, other inappropriate behavior).
For the most part, however, "normal" aging appears to reflect exacerbation of qualities present when they were younger. You will always find those who are a sucker for a pretty face and youthful body (think of any number of women and men who use this and exploit it as a lifestyle).
By the same token, misogynists become more so. I believe that these are normal so-called defense mechanisms which individuals use in an attempt to not lose themselves.
In other words, the magnification of the personality traits with aging represents the strong need to hold on to those aspects of self which the person senses they are losing.
George Vaillant from Harvard has done some very nice lifestyle through the ages work, including study of the ego. I believe his earlier work was a bit more serious than that recently where he appears to be directing more to the masses, happiness and spirituality.
David Hillman mentions:
"Becoming a caricature of oneself," as I'm fond of calling it, was evident in corresponding for some time with a famous author who had written his magnum opus and done other good work in the '60's.
For the next 40 years, he continued to hammer away at the same off-beat theme to anyone who would listen. Increasingly fewer would. His reaction was to pump up the volume. The longer he kept it up, the more tiresome he and his theme became.
Rather than appearing to be the life-sized, thoughtful guy with interesting theoretical ideas he once was, he looked to be a ranting, bloated, washed up, parade-balloon-sized radical who hadn't had an original idea in years and couldn't let go.
At the time of our last correspondence, he was actually still quite a vital and active near-nonagenarian, and a really nice guy, but who would have known? It makes a pretty strong argument for introspection and re-inventing oneself from time to time.

Also, in this respect to 'an unholy courtliness to women,' I highly recommend Memories of My Melancholy Whores by Gabriel Garcia Marquez.
….García Márquez's slim, reflective contribution to the romance of the brothel, his first book-length fiction in a decade, is narrated by perhaps the greatest connoisseur ever of girls for hire. After a lifetime spent in the arms of prostitutes (514 when he loses count at age 50), the unnamed journalist protagonist decides that his gift to himself on his 90th birthday will be a night with an adolescent virgin. But age, followed by the unexpected blossoming of love, disrupts his plans, and he finds himself wooing the allotted 14-year-old in silence for a year, sitting beside her as she sleeps and contemplating a life idly spent….. — Amazon.com
Laurel Kenner quotes:
SENEX AMANS (from Latin "ancient lover"; also spelled senex amanz in Old French):
A stock character in medieval fabliaux, courtly romances, and in classical drama, the senex amans is an old, ugly, jealous man who is married to a younger, attractive but unhappy woman. He is often a poor lover (or even impotent) with bad breath, wrinkled skin, and grey hair.

He is frequently cuckolded by a younger, handsome, virile man who secretly seduces his wife. We find examples of the senex amans in Chaucer's "Miller's Tale" and "The Merchant's Tale," and in various other fabliaux. Likewise, the motif also appears in the medieval French lais such as Marie de France's "Guigemar" and similar works such as Tristan and Iseult.

The motif of the senex amans often becomes useful for fast characterization, since it often can quickly cast a predatory light on an elderly male antagonist. An example of such use would be the old king of Ghana pursuing the young Imoinda in Aphra Behn's Oronooko, or any of the aging aristocrats sadistically pursuing young innocent girls in Gothic novels. [Read More]
Comments
Archives
Resources & Links
Search