Dec
20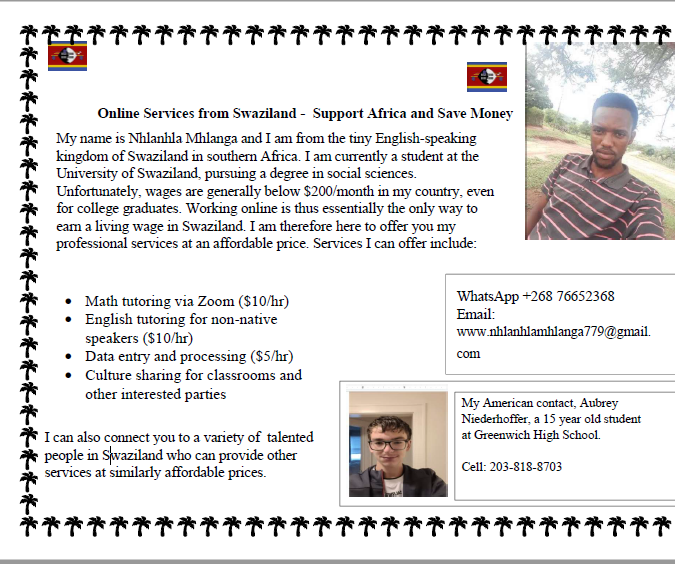 Nhlanhla Mhlanga is a bright man. He will soon graduate from Swaziland's only university, speaks fluent English, and has taken many advanced courses in math and statistics. Unfortunately , he still has to work for less than $1/hr.
My son and I are looking to find him work online, his only hope to earn a living wage. If you are interested in his extremely affordable services, part or full time, please contact him. See his skills and contact info.
He is currently reteaching me some concepts in statistics for $10/hr. It is incredible how much money he saves me compared to if I'd hired a similarly qualified tutor in the US. The free market is beautiful.
Comments
WordPress database error: [Table './dailyspeculations_com_@002d_dailywordpress/wp_comments' is marked as crashed and last (automatic?) repair failed]
SELECT * FROM wp_comments WHERE comment_post_ID = '13559' AND comment_approved = '1' ORDER BY comment_date
Archives
Resources & Links
Search