May
16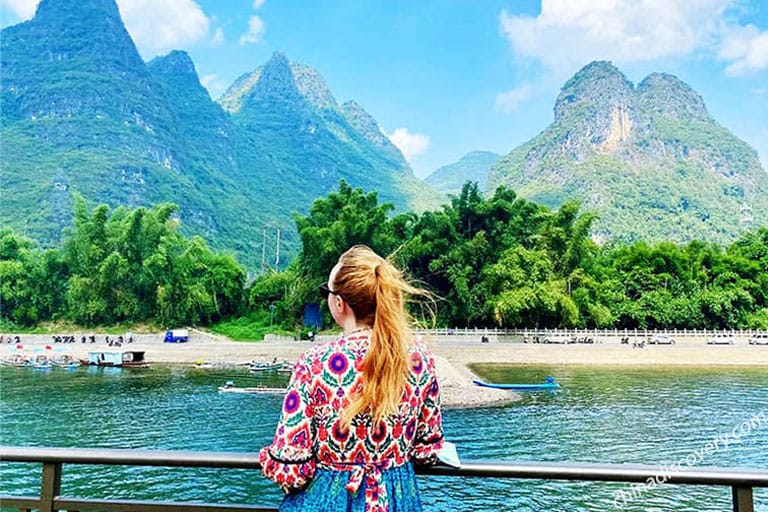 Russia collapsed. Did anyone anticipate it? Not many!
Why did Russia collapse? Common sense is uncommon. Russians kept selling commodities for more than two decades below cost of production. They were burning an enlarging hole in their real income statement but covering it up with managing artificial strength in their currency (balance sheet pumping).
What is similar to that scene of 1987 and the coming couple of years?
China has been selling everything, not just commodities, at a deep discount to cost of production. Whether this is to gain market-share or there will be another trader who may receive a presidential pardon in the last five minutes of the second term of a US President for having maneuvered the communists yet again to dig their own grave will be known later. The Chinese pegged the "volatility" of their currency to the Volatility of the US Dollar.
The Russian Communists had played the game of hiding their grave by pegging their IOU or their currency to US Currency, the Chinese have pegged the volatility of their currency to US currency. Everything else is same.
Complex explanations need not be better as we know adding more and more variables to a regression doesn't improve the R Squared. Commonsense of business is no one could avoid going broke selling below cost. All dandy accounting or engineering the books or currency can prevent the basics of business to play out.
Even while the CFA Institute taught in its curricula for the last 20 years that China and India will be amongst the top 3 economies of the world in terms of GDP as their growth rates due to demographics were sustainably superior while the western hemisphere was going the Japan way in demographics, the fact remains if you over stretch the binge to grab marketshare and keep hiding the real losses through balance sheet jugglery a day comes when Full Monty happens.
While I do anticipate their will be strong reactions to this simple post, likely in disagreement as much as in agreement I seek the minds of those who are able envision deeper and farther than a mere commonsense guy What If China indeed goes belly up at some point forebodes for the rest of the world since China is the largest holder of the US Bills? Can Great Britain that's getting out with a Brexit be the next bull run? Will the British Pound fetch 2.0 US Dollars in say by 2025 or 2027?
Has anyone ever heard the name of what the Chinese Intelligence Agency is even called? If not, are the very clever Chinese doing deep, detailed, deviant work world over? Is this going to remain merely a trade war? Where are the next big proxy battles going to be fought? Will it begin with the breaking up of Pakistan into a number of smaller states? Oh how badly I miss our all time giant Mr. E a.k.a. Krisrock! I hope he sends some of his intel that was always ahead of almost everyone else. But without him around implies we may have an even more onerous task to imagine more intensely. All forecasting is only imagination modulated, tempered and restrained with study of history.
Greg Van Kipnis writes:
In a well ordered capitalist economy if a company is not covering its variable costs they will be bankrupt quickly once they exhaust their reserves and their credibility. The same is true for a country. From what I know, China is different from Russia in several important ways that gives them greater staying power. They have a positive trade balance, they have large currency reserves and there is little sovereign foreign debt. In the case of Russia the state was bankrupt and it could no longer afford to maintain the Soviet Union because most of the Republics were a drain on the treasury.
In the case of China I know little about the dividing line between the state and the personal financial interests of the mandarins (or whatever the heads of the party are called). These mandarins will be the first to rebel when their sources of income and borrowing from state entities dry up. The government can keep expanding domestic money and credit as long as the mandarins don't want hard currency and inflation doesn't explode (which it sure will after a time).
I believe internal financial stress has begun. I read that private borrowing in dollars is quite large and exceeds privately held dollar balances. This is good for the dollar and bad for the Yuan. Another indicator of private stress that is already starting to happen is the drying up of Chinese buyers of luxury real estate in the New York.
Sushil Kedia writes:

Keeping large forex reserves and maintaining a positive trade balance at the cost of selling everything below cost of production is the hope of the mandarins too that they can stay afloat longer. Irrespective of the length of survival time, a losing trading strategy is a losing trading strategy.
So a simple question whose answer needs imagined on priority now is: if there were continued losses in this trading strategy where are those losses hidden? Or China did not lose by selling everything below cost of production as the Mandarins would like us all to believe?
This is the known unknown, where are the losses hidden? Now coupled with this if capacity utilization dwindles the fixed cost of putting up the gargantuan cities, factories and everything else will weigh in down faster.
Comments
Archives
Resources & Links
Search