Sep
28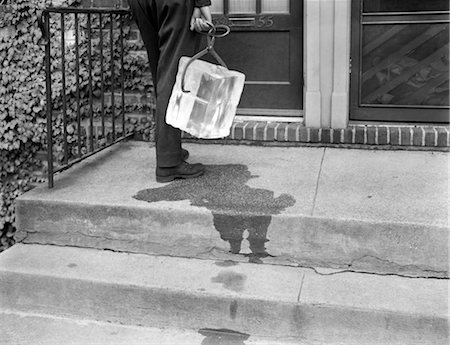 Some prefer blocks, most like it crushed, and they all drank the ice melt.
I deliver ice at Slab City out of a childhood habit with mum dragging me around on a Welcome Wagon circuit. It is a decent thing to do, then and now.
I have one of the few have running vehicles, and the others who have them cannot afford gas, or do not have driver's licenses, so I dispense even to them. The delivery is every other day when the temperature exceeds 120F in the shade, which was most of the summer. The daily routine has been to rise like the milkman with the sun, hike a few miles before the sun wrings the moisture out of the air, and then pick up the best quality ice at, in order: the Gas Station, Dollar Store, Cafe, and Grocery Store. It fills the back seat, wrapped in sleeping bags, that chill longer than the best Coleman coolers.
I eat breakfast, and by mid-afternoon, when the citizens begin to stir from afternoon siestas in pools of sweat on their mattresses, I drive to their doorsteps, honk, and yell, 'Iceman!' A face presses against the trailer window like a Graham Wilson cartoon, or they simply kick the door open in request. Sometimes they crawl out, begging, 'Ice.'
My regular deliveries are to seniors, the handicapped, poor, and infirm. I take no advance orders, have no systematic route, and if someone is not home then the next person gets their ice. If there are sacks left over, I distribute them to the first walkers in the heat, that always brings smiles.
Ice on a hot day can snap a person out of a mean state quicker than a cool word. An iceman is someone who sells or delivers ice, historically, from a wagon, cart, or motor truck. The profession used to be much more common prior to the post-World War II spread of refrigerators and air conditioning. In even earlier times, hobos migrated to the northern states to cut and harvest the surface ice from ponds, streams and lakes for freight distribution throughout the country. There are still dozens of ice houses that stored this harvest sprinkled around the Slab City agricultural area. Many of the old-fashion small time routes were bought out in the 1990s by large ice corporations that produce and sell ice to me such as Glacier and Reddy Ice.
The tools of the iceman trade were wires to tie the bags, tongs, and ice picks to chip drinks. Nearly everyone offers me a cold drink after I deliver, before they touch theirs. I decline, sling a towel over my shoulder like an icemen of old a wet piece of sackcloth slung over the right shoulder to support and absorb, as I stand there waiting, dripping, for them to open, and then close, the doors.
Here are examples of the hot recipients:
· A single mom and her two infants
· An Alzheimered metaphysicist
· A penniless urchin
· The bull sperm man deserves an explanation. He takes delivery in an early 20th century 3'-diameter stainless steel bull sperm shipping container that resembles a scaled down Gemini space capsule. The double walls are filled with liquid nitrogen to hold a vat of precious sperm inside. I drop in two ten-pound bags that he says will keep it frozen for two days, and then he'll drink the ice melt with a long straw to the bottom.
· Two senior ladies on the route flash me with raised skirts, and one habitually yells 'The iceman cometh!'
This phrase was made famous by playwright Eugene O'Neil in a Broadway play by the same title about a group of dead-end alcoholics who spend every possible moment seeking oblivion in each other's company and trying to wheedle free drinks from Harry the bartender.
I don't charge anyone for the ten-pound sacks that only cost me $1.75. At the beginning of each month many residents have money, which dissipates like the night's cool air to a financial strapping in the last two weeks of the month as they have prioritized their immediate gratifications. I get a lot more out of this than just money - Some give me books, or sandwiches, ice beavers, or heartfelt IOU's that will never be paid. Every person who weathers the privation of a Slab City summer deserves a medal and psychiatrist gift certificate.
Slab City is unique because there is no one who does not suffer. So many cracked lips and so little ice. They are broken down into two group: those who deserve help and them who do not. I was called a communist for delivering ice, and responded that I only give to those who help themselves, but in the summer swelter no longer can. Suffering itself is not a value, but a person's fight against it is, and the lessons go appreciated. Giving something to the worthy becomes a fair trade to witness his virtue and listen to his stories. The golden moral is to not forget in your misery those who are more miserable and cannot help themselves. Even so, I selected to deliver to those who were suffering the most, or it would have been a full time job toward bankruptcy.
I was like the ice this summer, very important, for a while.
Comments
WordPress database error: [Table './dailyspeculations_com_@002d_dailywordpress/wp_comments' is marked as crashed and last (automatic?) repair failed]
SELECT * FROM wp_comments WHERE comment_post_ID = '11878' AND comment_approved = '1' ORDER BY comment_date
Archives
Resources & Links
Search