Jun
17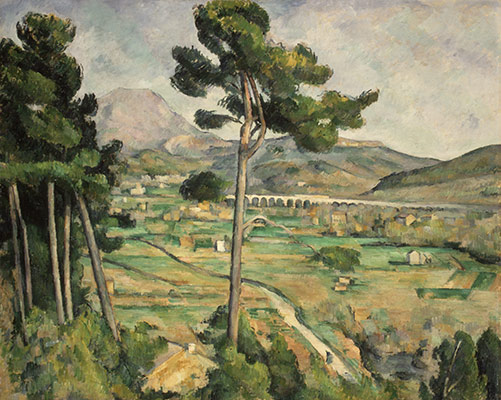 The last time ten year german bonds went negative
Orson Terrill writes:
No. Every episode of hyperinflation involved government essentially going to debt markets, spending it all, going to debt markets to cover interest and raise new money, spending it all….each iteration increases inflation, reduces demand for the debt, and undermines the perception of the currency as a store of value (all equivalents in this case). The plummeting value of the of the currency (hyperinflation) is the end game.
Stefan Jovanovich writes:
The German, Austrian, Hungarian and Italian currency collapses after World War I had nothing to do with "going to debt markets" because the domestic markets for private debt had literally disappeared. In each case the collapse of the exchange value of the currency began with wage indexing; payments to government workers and all those covered by union labor agreements were linked to price indexes, and the governments literally printed the money for those increased payments.
There is one part of the suggested parallel to the present that is accurate. The governments "borrowed" the money from the central bank in the same way the Japanese and American Treasuries now cover all current fiscal deficits.
But there was no problem for these nations' Treasuries to "cover the interest" on their domestic debts; while tax revenues fell behind price increases, they were still more than enough to cover the "old" coupon interest charges on the government debt issued before wage indexing had begun.
As for "the plummeting value of the currency" the German central bankers and Treasurer were completely convinced that their funding the government's wage increases had had absolutely no effect on prices; after all, the price level in Germany as measured by the pre-war gold standard had not gone up at all and German exports were thriving! What stopped the wage indexing was the realization that German domestic assets were not keeping pace; at one point, the entire value of Daimler Benz as a company was reduced to the price the factory was charging in dollars for sending 4 of its phaetons to America.
Bresciani-Turroni's book, Economics of Inflation, is essential reading on the subject. The Mises Institute has a PDF; but one should ignore their own explanation by Thorsten Polleit. He refers to B-T's book but does not seem to have actually read it.
Peter Tep writes:
Have you read Martin Armstrong's work? He relates Weimar Germany to previous episodes of hyperinflation, which is just collapse in confidence of government and then currency.
Look at Argentina, well at least few years ago. You could go to the street "cambio" to get better rates than the bank. That's loss in confidence.
Don't mean to sound condescending because you gents are far smarter than me! Doesn't hyperinflation require a high velocity of money?
Seems gold bug narrative is fixed to the issue of "money printing", and I don't know the specifics of how repo market works but I thought QE was a swap of bonds for cash and not helicopter money, hence US velocity of money down due to the banks parking at Fed, or in this case the ECB.
Just my two cents, but an interesting conversation for sure!
Gordan Haave writes:
Stefan, you said "Here in the bleachers we have a hard time understanding the fine distinctions of the forms of central bank lending/purchasing in a fiat currency scheme."
This is by design.
Anyway, it reminds me of art history. When I went to Greenwich High School I spent my senior year in a program called "shapers of the world" which was a western core art, music, and literature program. Then I went to Columbia which had, and still has, the finest western civ core curriculum.
I studied art history for years. One day, sophomore year we were looking at slides in an art history class. I wish I remember the name of the artist and painting, but anyway, it was a landscape painting with a tree in the foreground. One of the secondary branches of the tree was crooked, and the professor said that it was the artists way of rebelling against the conformist society he lived in.
Bear in mind that prior to this I liked my identity as a high-class protestant western civ genius. But, when he said that something clicked. A lightbulb went off in my head that said "you know Gord, this is all bullshit".
Anyway, later in life I studied economics for years and years. I can tell you all the mainstream answers about why creating money left and right is not, in fact, "printing money" as Mr. Tep said above.
However, my conclusion about it is the same as my conclusion about art history. "It's all bullshit".
They are creating money and giving it to themselves to print first, no differently than the way roman emperors called in coins and re-issued the with less silver content.
The rest is all obfuscation.
The key in all of this is not to become a paranoid permabear, but rather to learn to accept reality for what it is and learn to play the game.
Comments
WordPress database error: [Table './dailyspeculations_com_@002d_dailywordpress/wp_comments' is marked as crashed and last (automatic?) repair failed]
SELECT * FROM wp_comments WHERE comment_post_ID = '11124' AND comment_approved = '1' ORDER BY comment_date
Archives
Resources & Links
Search