May
16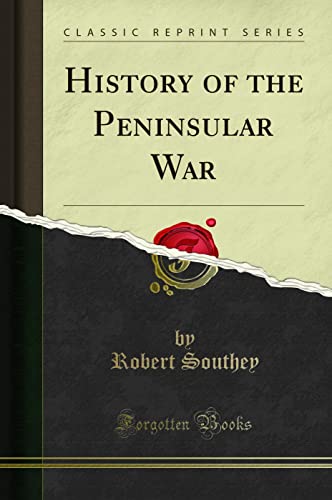 Another forgotten battle has its anniversary today. When he read the after-action report of his commander in the field William Beresford, Wellington was not happy. He is reported to have said to one of his staff officers, "This won't do. It will drive the people in England mad. Write me down a victory." 'The report was duly rewritten, although Wellington privately acknowledged that another such battle would ruin his army.' (from Wikipedia)
Soult, the French commander, did his own rewriting. In his initial report to Napoleon the Marshall proudly announced that France had achieved a "a signal victory". Soult had accurately estimated British, Portuguese and Spanish casualties at around 5,000; he reported his own at half that number - which was half what they actually were.
In Robert Southey's History of the Peninsular War Soult is quoted as having confirmed the general opinion of Wellington's soldiers: "I always thought they were bad soldiers, now I am sure of it. I had turned their right, pierced their centre and everywhere victory was mine – but they did not know how to run!"
The folks at Strategy Page have a note on the anniversary that includes a section from Henry Evelyn Wood's memoir. Wood had become Lt. Colonel of 90th Perthshire Light Infantry. The regiment had been given new colors, and Wood (probably on his own initiative) wanted to arrange for the old ones to be properly retired by being hung in town's cathedral. On a visit to Perth Wood met an old man whom he recognized as a former soldier. Wood recalled:
I asked one of (the Perth City councilmen), pointing to a distinguished looking old man, with a long white beard, who he was, and received the somewhat contemptuous reply, "Oh, he is of no importance - only an old Peninsula soldier."
I repeated my question to the stationmaster, who was more sympathetic, and at my request, obtained his initials from the Goods Office.
When I got back to Stirling, I went up to the Mess-room, where we had the Army Lists for eighty years past, and was rewarded by finding the name of the distinguished-looking old man who had been present in a Fusilier Regiment at the Battle of Albuera in 1811……. On the 27th June we went up to Perth – 16 officers and 14 non-commissioned officers, and the Commanding officer asked me to return thanks for our reception at the luncheon given to us by the Provost and Council.
On rising, I said, "I should have been glad to do so, but that I stand in the presence of one who has taken part in a more stubborn struggle than it has been my fate to see," and I recited Napier's stirring description. As I finished the last sentence, "The rain flowed after in streams discoloured with blood, and 1500 unwounded men, the remnant of 6000 unconquerable British soldiers, stood triumphant on the fatal hill!" I said, "I call on Lieutenant _____ of the Fusiliers to answer for the Army."
He was at the end of the Council Chamber, having taken literally and metaphorically, a back seat, and rising slowly and with difficulty, for he was more than eighty years of age, he doddered over to the table, and leaning heavily upon it said, simply "Let me greit [cry]!"
And "greit" he did; but presently brushing away his tears, and drawing his body up to its full height – and he was 6 foot 2 inches – he made an admirable speech, the gist of which was that he had lived in the City of Perth since 1814, and no one had ever asked him anything about the Peninsula; no one had ever spoken to him about the Battle of Albuera; "but now" he concluded, "when I have one foot in the grave, I see before me officers in the same coloured coats, and with the same sort of faces, and instead of talking about what they did in the Crimea or the Indian Mutiny, they recount in wonderful language the crowning scene of my military life." Then sinking back into a chair, he added, "I shall die happy."
—————–
For another day:
Napier, ac
Comments
WordPress database error: [Table './dailyspeculations_com_@002d_dailywordpress/wp_comments' is marked as crashed and last (automatic?) repair failed]
SELECT * FROM wp_comments WHERE comment_post_ID = '11061' AND comment_approved = '1' ORDER BY comment_date
Archives
Resources & Links
Search