Jan
5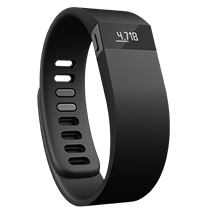 I noticed at the drug store today a modern devices like a wrist watch that reads your blood pressure, heart rate, and oxygen use. Some years ago Dr. Brett Steenbarger, a trading psychologist, talked about monitoring your vitals as you trade for beginner traders trying to get a hold of the excitement which might detract from decision making. Seems like these might be helpful for a beginner trader getting used to the stress of trading and practicing relaxing a bit under uncertainty.
Brett Steenbarger comments:
Yes, and the Fitbit devices can also be effective in helping people become much more data driven in their workouts.
Comments
Archives
Resources & Links
Search