Mar
11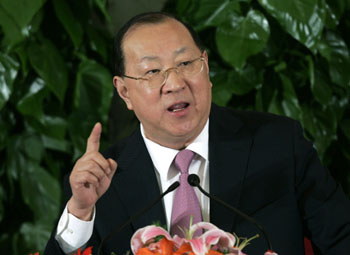 Beijing is to create one of the world's biggest investing companies, with possible ramifications for global stock, bond, and commodities markets. It might also affect how the US finances its huge budget deficits.
The finance minister said China might follow the lead of Singapore's Temasek Holdings, which manages nearly $90 billion in government pension funds and other assets. It owns stakes in Singapore Airlines and Singapore Telecom, as well as in banks, real estate, shipping, energy, and other industries in India, China, South Korea, and elsewhere.
But even that represents a return of less than 3 percent on the $1 trillion in holdings. By contrast, Singapore's Temasek says it has averaged an 18 percent annual return since it was created in 1974.
From Alston Mabry:
Don't forget that this October, Japan Post will begin the privatization process:
"In October, Japan's post office will be split into four companies - a bank with assets of Y226,000bn (GBP956bn, $1,867bn, E1,428bn), a life assurance company with assets of Y114,000bn, a mail delivery service and a post office network.

"The break-up of the post office, also the world's largest bank and insurance company, will transfer management of more than $3,000bn (GBP1,537bn, E2,295bn) of assets into private hands later this year and bring new competition into the Japanese banking and insurance sectors."
Comments
Archives
Resources & Links
Search