Aug
6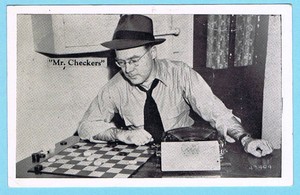 Overconfidence
Success in the opening can lead to a weak middle game, and finally defeat in the ending. (Today in SPUs?)
The three pillars: playing much, suffering much, and studying much– these are the three pillars of learning.
A breakdown
Market and board players should not rely too much on the computer. Something new might arise and they might have to think.
Idiot savants
There are genius players who have a sixth sense but some of them do not have the other five (Sornette? The derivatives expert?)
Friends
Win, lose or draw, it's good to have friends. But it's especially good to have game friends. I've had some of them 50 year years (the spec list was started 18 years ago. How long will it last?)
A paradox
Checkers is so simple– it is difficult. Chess is so difficult, it is simple. (What is the simplest market, the simplest technique. The tall basketballer from Harvard who started with me liked to buy the open to 11 breakout in all markets).
Christopher Columbus
When you discover good moves on your own, you are likely to remember them. When you learn them by rote or the computer, you tend to forget. (Keep doing the hand studies. And follow the 3rd Contrivance in the art of trading. Keep half hour prices by hand. One has been doing so for 45 years. The bound books are all moldy in the former trading room)
Research
The search for the right move during the game is helped by the research you have done before playing (read the 100 year old books.)
These are 10 of the 5,000 proverbs that Tom wrote for us during the 20 years he gave us lessons. He wrote 25 books, and always said that the book he wrote based on these proverbs would be his best book. He'd always look around wistfully after saying that: "the one thing I wished is that I married a girl like Susan". Then he'd shake his head sadly. "But if I had, I might not have written the 25 books."
Gary Phillips writes:
Like my mother used to say, Mr. Wiswell's first quote gave me goose bumps.
Vince Fulco writes:
How many times will we decide we need to focus on one position to the detriment of the successful mix reminding of the term "perfect is the enemy of the good"?
Stefan Martinek writes:
I think perfectionism is dangerous. In trading it leads to procrastination. For example, we can view any system as 3-dimensional cube: (dim "a") p of winning; (dim "b") avgWin/avgLoss; (dim "c") number of opportunities. Retail traders usually love high "a". But high "a" usually reduces "b" (we can also inflate "a" by faster exits/targets pushing "b" down). But in case that one is lucky and finds something with high "a" and "b", "c" typically gets killed (valid also outside of trading). Less perfect models with lower "a" and higher "c" usually make more money on both absolute and risk-adjusted basis.

Comments
WordPress database error: [Table './dailyspeculations_com_@002d_dailywordpress/wp_comments' is marked as crashed and last (automatic?) repair failed]
SELECT * FROM wp_comments WHERE comment_post_ID = '10546' AND comment_approved = '1' ORDER BY comment_date
Archives
Resources & Links
Search