May
21
This winter in order to stave off the polar vortex II, I joined the USBGF and tuned up a forgotten game, played online and re-read some books. My goal was to play in my first over the board USBGF tourney in the spring here in Cleveland. It was a very difficult yet rewarding. I wound up playing in the intermediate flight, and lost in the semi finals (money match) to a Ben Franklin looking naturalist from the woods of Pennsylvania. He went on to beat the next man and win the section. I hedged with him and as the loser –still won my entry fee back and then some, so I exceeded my expectations as a first timer. I played with professionals and held my own.
Backgammon sharpens the mind, dampens the swinging emotions surrounding wins (highs) and lows (losses). It makes you perform quickly and decisively. The sport seems to be having a slow rebirth. Many backgammon experts went over to the poker tables over the last 15 years. Maybe this is a patch for me to exploit. Everyone there were very friendly. Not many people under 30 at all. Probably 25% women at the tourney. There is a lot of wager money in this game. I played on a $3000 custom board with a dice rolling tower during one game. There is quite a "gambler" mentality there that I felt could be expolited–I avoided a lot of side bets, skipped the drinking and just ground it out. I was exhausted afterward and also satisfied.
In honor of the 36 possible backgammon dice combinations:
Backgammon and Trading Markets
1. Match play is a grind. Every game, like a trade needs to be executed, and evaluated and reexamined roll after roll due to the changing landscape conditions. In an 11 point match, you could wind up playing 21 games.
2. Expect to lose. As in trading, you must minimize drawdown. Losing a game is no big deal during a match, but getting gammoned sometimes or backgammoned will cause you most likely a match.
3. You need to be physically fit. Playing 20 hours of tournament backgammon over the board in two days takes a physical toll. Food and diet usually fall off, sitting and not being in routine makes your body fall out of rhythm. Trading foreign markets comes to mind here. Tourneys usually begin the day's play around 11:00am and end late into the evening. If you are a morning person, you need to change your habits.
4. Fatigue can make one loose with the cube, or willing to take risks with hits or leaving blots. It can also be exploited of your opponent. Your opponent due to fatigue, may just take a risky double. Or you may decide to play a grinding, long slow back-game with complexity in order to really move him into deep water when he is tired.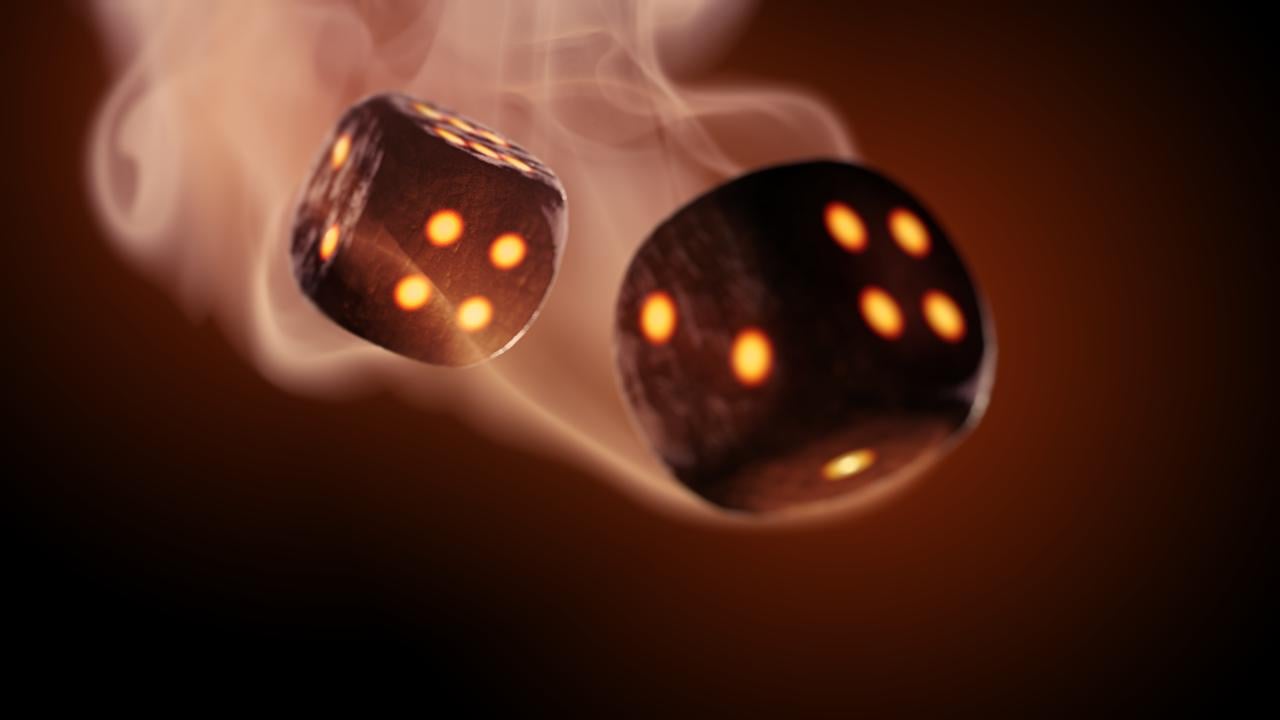 5. As in trading, don't let a brilliant win go to your head, or an unexpected loss go to one's soul.
6. Backgammon opponents are like different markets. Some are binary, robotic, calculated. Some can be cagey, erratic. Watch your next opponent before you play him or her. Study your intended market before you trade it. Watch out for the delicate little old lady, and pray you don't get paired against the hot looking woman.
7. Be ready for everything to go foul and stay foul. Cut your losses quick, play safe, concede one point games. The dice are not to be blamed–but when your opponent blames the dice agree with him or her that indeed the dice are not good for them today. Kindly reinforce their beliefs. Don't make excuses for your losses.
8. Blitz! Hit loose, blitz in, keep hitting, slot your points and keep it up till it runs out, then double if its correct–especially early if the chance arises. So take that quick hit winning trade, just bank it and move to the next trade.
9. Be ready to be put on a camera under bright lights or in a featured table for live feed against a big star opponent. In trading this may be like a sudden streak of wins when spouse says nice things or maybe when you are called by a friend for your "expert" opinion.
10. Remember, that everyone else may be tired too, or hungry or in discomfort of sorts. You are not the only one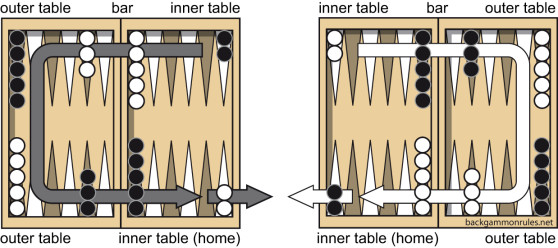 11. Match equity rises and falls for each opponent on each roll of the dice and subsequent move. Each trade has a heartbeat, an ebb and flow, prices change. BG is a pricing game to a degree. You need to know if you are over valued, even, or under all the time.
12. What is the trading plan; what is the game plan? Are you running, priming/blockading or are you playing an intentional back game. You need to review your plan prior to making your move –does your roll help or hinder what you are doing. Did your trade look suddenly different from its planned start?
13. Sometimes too much success leads to failures, multiple doubles in a row tend to get you off to a great start that actually pushes you way past your optimal timing leading to a forced stacked up game. You now find yourself out of position. Don't overtrade, do not double up because you feel bulletproof.
14. In a short length match, seize upon a good starting position and double. Your opponent may shrink and pass since he will judge the risk as too great at this early stage to gamble. You must have a good start and his must be neutral or lagging.
15.Every play is a potential cube turn. Ask yourself if you should be doubling before you roll. In trading, once again–review your plan at each logical turn.
16. Be ready for the quick re-double right back in your face. Now the stakes are way up if you take, funny how your position shrinks up on a redouble? Akin to a whipsaw or a flash crash, the market has just gone 180 degrees from where you were. Where you ready for that?
17. What will my opponent do if I double? What will the market do if I take that offer?
18. I have just been doubled, is it a take, a pass, a redouble or is it quite impossible to judge? Use Woolsey's law then and take the double. As in trading, sometimes its better to take the trade on with insufficient knowledge and then do some analysis rather than pass it up.
19. At Crawford game during match play the doubling cube is not used. It gives the players one game where they must play through without upping the stakes. A trading holiday, a risk off breather is always a good thing once in a while. The Crawford game happens when either opponent is one game away from winning a match. It stops an automatic cube double from the lagging player.
20. If you make it into the money matches in a tournament, it is usually wise to hedge with your opponent so if you lose you don't leave empty handed. Do not be greedy and demand whole hog. Many market examples can be found regarding hubris.
21. What is the pip count? You must be able to size up the score mentally and quickly. Backgammon play is expected to be brisk and in matches slow play is frowned upon. In trading, being aware of the current (daily, hourly) conditions is essential. You can't call a time out in BG, likewise you can't stop the market while you think things through.
22. Leave a blot, but leave it properly, either far away or very close. Leave it so that if it's hit you may be able to recapture. Close out your trades properly.
23. Make points that hinder your opponent's big winners. Block his potentiality. Beware of and block if possible the "miracle" opponent's role, the double threes that get him out of danger and puts you in irons. Set your blots on points that he needs for getting back in. What miracle market move lies in wait to swamp your trade?


24. Again, don't get locked into one type of game, be flexible and take what the dice give you. Take what the market gives, don't hold out for a round number sale.
25. When it's time to run–then Run. Sometimes one gets focused too myopic on trapping and blocking and thus fails to prep for a freeing attempt. In trading, maybe
this is an example of just going with a major momentum swing and forgetting the chop trades.
26. Double hit if possible. Putting two men on the opponent's bar is a powerful move. Keeps him out of the game, for the time being. This gives you leverage. Possible cross over to using derivatives in a trade to maximize an expectation.
27. Hitting a blot takes half your opponent's role away. It is usually wise to hit versus not, yet not always. Automatic action can be seen in some players who always hit no matter what. I like to play against these types. Some markets behave on "autoplay" –use this tendency for planning a trade.
28. The safe move is usually not the best. You need to slot points, fight for the 5 point and be aggressive. Playing safe in the markets may be akin to being long the "favored sectors", last year's winners.
29. Lay out decoy blots. This tactic lures your opponent off his strong point and hopefully gives you compensating re-hit chances, and recycles a man to aid in your timing. Decoy methods and markets are well discussed.
30. Hitting loose is a decision that must be made with a goal in mind–needs to be justified. Taking a market risk that is usually cavalier needs to be justified and quantified. Hitting loose describes hitting a blot when your risk of re-hit is great. Its making the best of bad choices.
31. Know your basics inside and out. 6 x 6 dice table, %chance of rolling any single number, %chance of making a high number versus a low one. Know the percentages faced when getting back in from the bar. Holding a losing trade is not playing the percentages.
32. Aggression is awarded in backgammon in that you need to hit blots, fight for points, and resolve oneself to being hit and thrown back. Its a regenerative cycle and one needs to be able to define the worth/price of the position roll to roll. In trading you need similar levels of mental engagement–how to go for a small victory every venture, yet be ready to turn that into a major winner if the right odds come to the fore.
33. Opening, middle and late game positions, cube decisions during those stages, the match score or cash game level at the time of the stake double. Balance is key –maintain your forces as best as possible under the given dice. Know the landscape when the double arrives. Anticipate your opponent's moves. What is the market telling me at this moment?
34. What is my best move? Why is it that the best moves sometimes are the hardest to do? The best move usually looks risky/naked. Buying when all is lost, when the cane is in your hand is when you are right.
35. Why do I usually win the Crawford game–the game where no doubling is allowed? Why do I win the small trades and lose the bigger ones? Maybe I should be looking over my past trades with a critical eye—do some more work.
36. If I win game one of an odd numbered match, I tend to relax and just grind higher. All I need to do (as in baseball) is win a series. Am I in gammon save mode or gammon-go. Sometimes you need to protect against the double up or go for the double up as your goal when starting a new game. Is the trade a limited one to begin with or an attack strike? Do you realize that each roll can help or hinder that goal and adjustments sometimes need to be made. Or simply waiting is the right answer-
-a move that keeps the position static.
Victor Niederhoffer writes:
To Mr. Drees's excellent post an observation. I have known several dissipate drunk squash players who often asked me to set up a game of backgammon with my wealthy friends including Jim Lorie who paid his way through Cornell with backgammon. The dissipate players were all National Champions at backgammon and hustled for a living. To play against them was ruinous and fortuitously I prevented Jim from playing against my player opponent Claude Beers. One should never play markets against men named doc or those who pretend to be dissipate.
Andrew Goodwin adds:
When I held a seat on the NYFE, there was a trader whose badge number was mine with only the order of two digits varying. We shared an execution broker. The trader's name was doc, and I had to check in with the clearing firm each day because only his losing trades would end up in my account. Not once did I get one of his winners. One can lose to doc in ways other than merely playing against him.
Comments
Archives
Resources & Links
Search