query: do turning pts in crypto lead and create an inordinate tendency for turning pts in gold? crypto had a turning point with etherium up 7%. gold straight down 60 bucks in 4 days before Thanksgiving.
there is a positive monthly correlation between consecutive months. when prev month is up, the next month is up 70 % of time versus 50% up when the previous month is down. the magnitudes are about 1/2% in the positive case and about 0 for next month when prev month down.
the force of destiny and the 12 inevitable forces. the 13th force is a rising stock market, say 10,000 sp in 2 years and 30000 nikkei very soon. the reasons are regulatory capture, power of compound interest, a 15% hurdle rate for invested capital versus a 2% bond rate, et al.
the triumphal trio - the greatest scholars providing periodic table of markets. i was first person to lionize their work - and hopefully they will abrogate their English Disease in future and will not be predicting a Galtonian regression as in past. [See also: GFD Guide to Global Stock Markets]
Laurel Kenner on Substack: Nobody Asked Me, But…
Thanksgiving is about sharing prosperity, and it's a good time to think about where prosperity comes from. The Pilgrims figured it out in 1623. We'll retell that story as we celebrate the way it lives on in countless U.S. families and companies today. And in particular at one company, McDonald's (MCD, news, msgs), that in its humdrum way beautifully demonstrates the source of prosperity and the American way of life.
The Pilgrims started with so little. They had to hide in England because the authorities considered them dangerous. They fled to Holland but found themselves compelled to take menial jobs. On the way to America, many of the company died. They lost their way to Virginia and landed in Massachusetts just as winter set in. The Virginia Co., their backers in London, went bankrupt and couldn't send relief supplies.
To cope with want, the Pilgrims made the same mistake that so many countries do even today: They divided all their land, efforts, supplies and produce in common, to each according to his need.
As always in such systems, need surpassed supply.
The Pilgrims spent their first three years in America suffering from hunger, illness, cold and infighting. People stole from the common stores "despite being well whipped," according to William Bradford's "Of Plymouth Plantation."
Bradford, governor of Plymouth Colony, records what happened next: "They began to think how they might raise as much corn as they could, that they might not continue to languish in misery. After much debate, the Governor decided that each settler should plant corn for themselves."
Under the Land Division of 1623, each family received one acre per family member to farm. That year, three times as many acres were planted as the year before. Prosperity was not long in coming.
The Pilgrims turned from their Old World system of common ownership to incentives. They didn't go that way out of ideological conviction, but because they didn't have the luxury of waiting for support to come to them.
How many families in America tell the same tale? "When we came here, we worked hard and our lives were better."
But that wasn't the end of the story. Before the switch to incentives, the hungry settlers were at each other's throats. Hard workers resented receiving the same portions of food as those who were not able to do even a quarter of the work they did. Young men resented having to work without compensation to feed other men's wives and children. Mature men resented receiving the same allotments as did the younger and meaner sort. Women resented being forced to do laundry and other chores for men other than their husbands. Many people felt too sick to work.
But when they were allowed to farm their own plots, the most amazing thing happened. Everybody — the sick, the women and even the children — went out willingly into the fields to work. People started to respect and like one another again. It wasn't that they were bad people, Bradford explained; it's just human nature. Adam Smith came to the same conclusion later, and Friedrich Hayek updated Smith's ideas for the 20th century. But we don't need to go back to New England for understanding. Similar outcomes can be seen at McDonald's every day.
For centuries, people on the lower rungs of the social ladder weren't able to eat meat. They ate grains and beans. But people like beef. And chicken.
When McDonald's started popping up in every neighborhood, all of a sudden there was an affordable place for families to eat. Previously, one of the main differences between the upper and lower classes was that the rich could eat out. Even if the poor could afford the tab, they couldn't hire baby sitters, and they couldn't bring their kids to the elegant establishments designed for the rich because they would have disturbed the other diners.
Most kids don't like fancy restaurants anyway. They want fries, not polenta with wild mushrooms. They want fried codfish, not turbot. They want burgers, not lamb chops.
How many people has McDonald's made happy? How many families has it brought together? How many Happy Meals have been eaten there? How many kids have enjoyed the playgrounds? How many tired workers have been able to catch a quick meal? How many women are able to pursue careers and other productive activities and dreams because McDonald's has freed them from the task of having to cook every night?
The Pilgrims might have served 200 or 300 American Indians at their Thanksgiving feast. McDonald's serves 26 million customers a day at 13,700 U.S. restaurants.
For the traveler, McDonald's is a home away from home, offering so much for so little. The restrooms are clean. And McDonald's serves hot strong organic coffee in smooth cups of some wonderful material that keeps liquids hot without burning the hand, shaped to fit into the cup holders that just happen to be in your car, with carefully designed tops that permit just the right amount to be sipped.
No regulator, no fascist dictator, no socialist planner decreed sip tops or cup holders. But how many late-night drivers have died for the lack of a good cup of coffee? What could be more munificent than saving lives?
And the story doesn't end there. Consider the employees of McDonald's. How many people have worked there and learned the most important lesson in America: The customer is always right?
The anti-this-and-that people who demonstrate against profit incentives and free markets like to single out McDonald's as a symbol of modern capitalism. (They don't mean that in a nice way.) As the McLibel Support Campaign puts it: "(McDonald's) has pioneered many business practices that have been taken up by others, and have come to represent a symbol of the way that society is going –'McDonaldization.'" But when have you ever seen an unhappy customer at McDonald's? There couldn't be too many of them, because about 10% of America eats there each day. Given the choice of cooking at home or going to other restaurants — and competition ensures that there are other restaurants — people go to McDonald's because they trust they'll find good food, quick service and value for money. What could be more munificent, more representative of sharing the fruits of hard work than McDonald's?
McDonald's and the Pilgrims are the essence of America. The people work hard, motivated by the chance for profits. They provide a welcome to others, whether to Indians joining in harvest celebrations, or to customers looking to satisfy their hunger. Their work results in high quality, low costs and family togetherness.
Those humdrum, everyday attributes are what makes America great. That's what we should be celebrating. It's the source of all our munificence, from the first Thanksgiving to today.
RR track robberies are a sign of the times. The Michigan Supreme Court judge Mike Cavanagh, whom i played softball with, once told my hobo sociology class that RR property is a prime investment for hoboes because the police have no jurisdiction. The bridges, tunnels, and rights-of-way along the tracks belong to the companies, so It takes a long time for the RR bull to arrive as tramps thumb their noses at the sheriffs.
Now the homeless are encamped along the track stretch from Los Angeles to the Long Beach international yard. This was one of my first rides, in the caboose days, where I walked out the Long Beach container yard and caught a local bus to the downtown Midnight Mission. With a hundred other men, I was subject to a pelvic UV light examination for gray soldiers (body lice) before they let us eat supper. Hobos carry urinal soap in their pockets to thwart the lice so they may sit and eat in peace.
That's the sort of people who are robbing the containers including oriental shipments and FedEx with their doors ripped and hanging open. I predict more of this in the future as homelessness and general national disgruntlement rise. It's a reason to sell short on containers, and with the price driven down you may live cheaply in one like me.
There is no such thing as a secure container. An outlaw who calls himself the Google thief drove up yesterday sunrise on a 350cc Yamaha dirt bike. He rides with a diamond blade saw to remote containers throughout the Sonora, in an expanding radius, and cuts open a door. He had just led a posse of sheriffs and Border Patrol on a merry chase through the desert before laying down the stolen bike under the skirt of a Palo Verde, covering it with branches, and walking on hardpack to a nearby Ironwood. There he watched the authorities drive 10 yards past him. He told me, "I plunder for fame."
Here's the link to the shipping container heists by homeless at the Long Beach Port of Los Angeles where Louis L'mour worked in this wild, wild west.
The technical book Robustness and Evolvability in Living Systems summarizes research on how living things have managed to thrive and grow, especially by warding off harmful influences of mutation and genetic change.
Central to the solution is that most living things live in a vast neutral space where there are many separate solutions to ward off problems. Central to the solution is the concept of robustness. robustness comes from two mechanisms — redundancy and distributed ways of solving survivability.
the organisms have multiple parts, each with a different role in compensating for mutations and invasions of genetic material. the book is about dna and proteins and how they evolve to create sustainability and preclude fragility.
how does something like the stock market maintain its growth while being buffeted by mutations of economic and political systems and problems such as wars and inflations. how does it cope? the book contains many technical examples at the bio level.
I would opine that the key is the competition between interest rates and regulatory capture of the dominant players. no matter what happens when you can get a return of 15% on invested capital versus 2% on interest rates, the neutral space has a million ways of warding off mutations, invasions and threats. What other mechanism do you see?
The Speculator: 3 lessons from ace investor George Soros
Kim Zussman comments:
I don't think there is such a thing as an unconditional friend. Everyone wants something - what is friendship if you get nothing out of it?
The same with 'unconditional love'. I had a conditional friend who was a feminist, and she said that her cat loved her unconditionally. I told her to do this experiment: Every day when you come home, find the cat and kick it (obviously just a thought experiment because never be cruel to any animal). After a month tell me about your cat's unconditional love for you.
Stefan Jovanovich adds:
Friendship and love are exchanges, contracts of shared interest and sentiment. Those of us who have endured bad partnerships and been sustained by good ones know that the people who sink the ship are those who are incapable of sharing good sense because they want people to promise to sacrifice "everything" in the name of the perfect union.
Alston Mabry notes:
Some TLDR:
- The US will lead the post-covid recovery, not EM.
- Goods-producing jobs are back which will have a multiplier effect.
- Capex will lead in the US, and total capex is 4x stock buybacks.
- China unlikely ever to exceed US economy. China much more like
Japan since the 90s.
- She likes innovation and recommends ARKK.
Wealthtrack: U.S. MANUFACTURING RESURGENCE
November 12, 2021
Be prepared to question many of the negative assumptions you have been hearing and listen to some other data that shines a different light on the outlook. Our guest is a highly respected economist who is no pollyanna. She is just a top economist who looks at data many others miss.
Nancy Lazar is Partner and Chief Economist of Cornerstone Macro. Lazar and her team are challenging the assumptions that higher inflation is here to stay, that interest rates have to go higher and that emerging markets will be the driver of global growth post-pandemic.
K. K. Law comments:
China could be much worse than Japan in the '90s.
Sarah comments:
Is she assuming all manufacturers/categories operate the same way? As much as I would love for this to be the case, there appears to be an oversimplified view of manufacturing that stems from the en vogue ecommerce B2C who typically have less operational personnel, strategic planning, etc. Sales and marketing teams are out in full force to convince manufacturers to buy their products, but many B2B who are currently better positioned and quieter could be the slowest to change.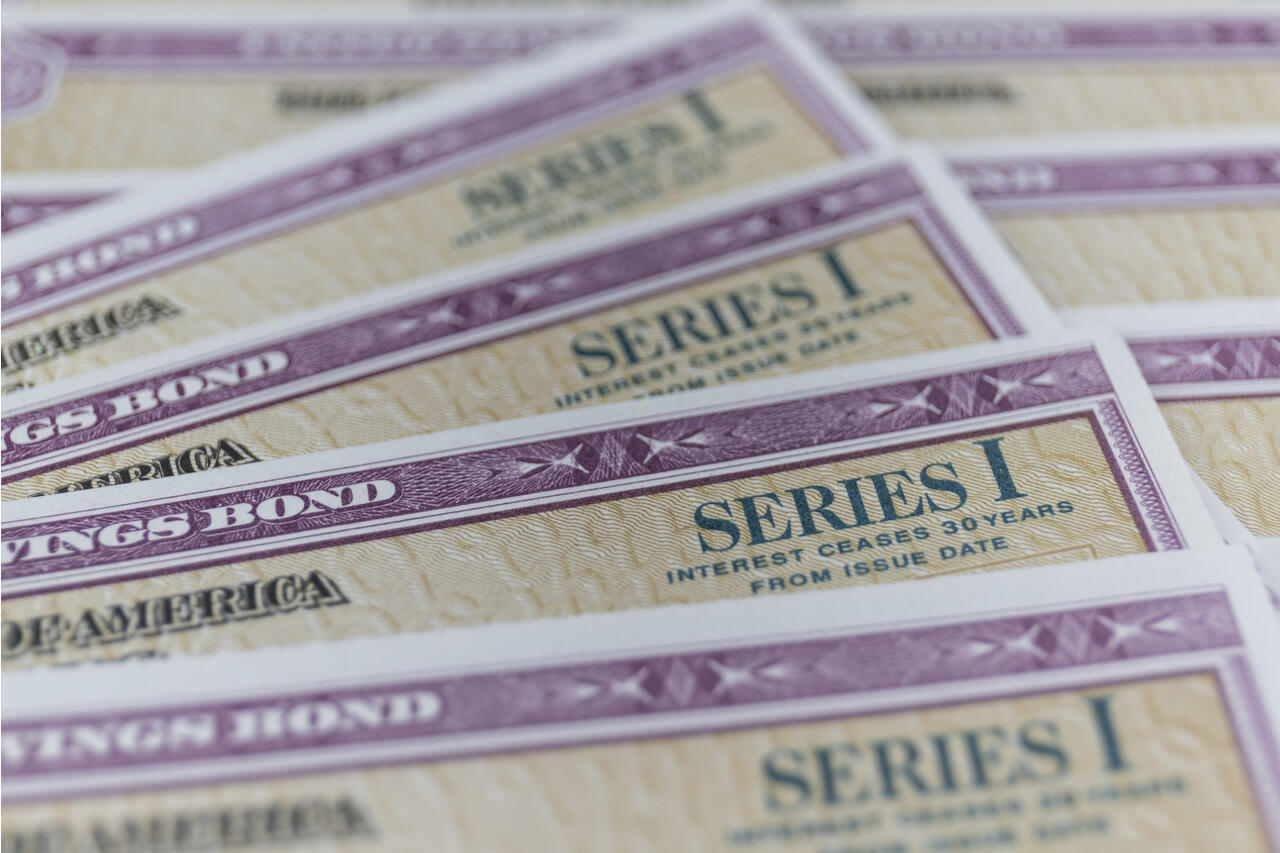 The Fed talks of the transitory nature of inflation and not raising rates, meanwhile Treasury is offering I bonds at 7% yield to small investors. Seems
to be a disconnect.
Peter Penha responds:
I Bonds Purchases are limited to US$10k a person, the extra coupon is indexed to the Urban CPI (why higher - nothing funny or contradictory it is formulaic)…this was all seen in advance by I series holders who track the urban CPI (which if you believe the rent increase stories - should remain high).
The FAQ is here: Series I Savings Bonds FAQs
Separately I do believe everyone should have a treasury direct account (was made a little more difficult to open one during the GFC) but no fees of any kind and you can leave your money as a certificate of indebtedness (C of I) of the US treasury with 24 hour withdrawal/ credit to any banking institution & you jump the queue among indirect/direct bidders on any US treasury auctions and I believe I read years ago that the original legislation (Ron Paul was part of it) guarantees you cannot be issued at a negative interest rate even if rates are negative for financial repression purposes.
Was about putting the little guy/gal first.
Kora Reddy writes:
triumphal trio's year book copy cat
GFD Guide to Global Stock Markets
197 Pages Posted: 18 Nov 2021
Bryan Taylor
Global Financial Data
Date Written: October 18, 2021
Abstract
The paper provides comprehensive coverage of the performance of financial markets in 25 countries and 3 global markets. Topics include nominal and real returns to stocks, bonds and bills, the equity risk premium, bull and bear markets, stock and bond yields, stock market capitalization, government debt as a share of GDP, the exchange rate and an overall analysis of returns to financial markets in each country with information on the sources used.
With crude down 10% in a week, at the lowest level at $75.00 a barrel and bonds within one or two points of all time high, the idea that inflation is the big problem, and thanksgiving prices and black monday are going to cause great distress and inflation related things
inflation is going to be very mild and this should be good for the recent diagnosed president and his agenda
all around enterprises ane front running black friday by starting their bargains a week or two in advance. it should provide a lesson to traders as to how regularities get telescoped and dissipated well in advance of expected date
New card game by an entrepreneur who is a former web-mistress's fiancé. Any assistance you give him would be appreciated and I believe helpful to you and any kids you know.
p taking cold bath and doing stretching exercises
Rocky Humbert writes:
countless macro parallels - fiscal, monetary and social - to the 1960's. few of us remember that period, fewer of us were market participants during that period, and none of us kept our punched cards. rocky says good time to review Stein's Law.
Vic replies:
very nice to hear from rocky. a man of wisdom and poignancy and profits. p's law may augment.
i still have my punch cards and cassettes from the 60's. now i will look up steins law. from 25 years ago, whenever i heard from rocky who was named by a white shoe flexion many years ago, it was to point out how trend following was about to or had recently buried me.
stein's law appears to be that a big trend will stop because it can't go on forever. however, there is a law of consilience and beauty i will quote from p shortly and until the nikkei hits 30,000 there is no beauty.
thus i think that rocky's message to me form 25 years ago is resonant but different. i believe he warns me and my meager followers not to be overly bullish.
a quote from P's forthcoming book Time and Beauty. "the connection between beautiful images and ease of grasping and understanding serves as basis for the brain design known as cognition. this is why art occurred in cavemen."
It was robert rubin who gave rocky his name because he was part of the rocket scientists at that white shoe firm and even then the treasury secretary was flexionically in the clouds.
the boys on investicon have a system. buy to sell higher and sell to buy lower. one could wait a long time like 50 years for the latter to work. reminds me of the only time Lorie sold futures some time in 1986. he had a 200 point loss and bailed out on oct 19 1987. never sold short again.
the amazing thing was that the palindrome during the 12 years of our association was bearish on stocks 90% of the time. yet he made money. perhaps the two tennis cans and the back ache were the key.
thanks for the comment about being one of best traders of all time. many people including my wife and black swan acolytes think i am one of the worst. the idea is fanned by the new yorker article calling me the blow up artist. upon reflection, i couldn't defend myself during the new yorker article because i couldn't give my position away. as to why i lost so much from selling out-of-the-money puts, i now conclude that because of the small number of market makers who had positions against me, and who made the rules and margins, that left me vulnerable to "concerted" action from those with opposite positions to me. i did not have the wherewithal to withstand the moves that were dissipated as soon as margin forced me out, and prices started rising again. i should be tarred because i put myself into this position where i could be broken so easily by my adversaries. other than my forays into selling puts, i have done fine mainly because i have always been bullish following lorie and dimson and now p.
gave all the gross proceeds to my customers. one other thing i learned from the debacle was never to bring a legal action as the cost of pursuing it is always greater than the expected recovery. i wish i had followed this in my merger business where i stupidly insisted on full payment of my fees and brought action to recover the last 10% or so that my customers wished to chisel me on. as I am 80 yrs old, i am tired of being tarred and feathered for my lapses in 60 years of trading. thank goodness, i was able to recoup for my 7 kids and 13 grand children and they are free to pursue whatever career and education they wish because of the good trading i made to offset my lapses in selling otm puts. btw i've learned my lesson, and haven't sold any puts for 15 years and don't advise others to do so even though with point and click trading there are more than 2 market makers on other side these days.
why would someone buy a bond paying 2% interest for 30 years if the expected inflation was 5% or more a year? There is a growing fallacy among R's that inflation is going to ruin us. but the bond rate shows that expected and actual inflation is going way down.
This should provide a big boost to d's before the nov 2022 election. and a tremendous disconnect in the way the public is contemplating one of the hypothetical but transitory and ephemeral problems that they attribute to bbb and other boondoggles.
much more salient is the diversity, equity, inclusion tests that are explicit or implicit in all government and masters 100 regulatory capture firms.
it is distressing to see someone like victor hanson and so many other clear thinkers so wrong-headed about the problem of inflation. long term bonds are up in price about 4 pts since sep month end.
the problem with bbb is not increased inflation or deficits but replacement of private control of capital with government, socialism and pork.
Theodosis Athanasiadis comments:
I believe it is prudent to separate expected inflation and expected real rates when one looks at nominal rates. You can look at the tips and get those numbers. Right now expected inflation that the bond market is pricing is the highest it has been which means that rates have stayed low because of zeroish expected real rates. In other words the bond market is pricing a sort of stagflationary environment for the next 10-30yrs. How likely that is is an open question.
Some other things to keep in mind:
- 30 year rates are weighted averages of future expected inflation. At some point the fed will tighten and this will stabilize inflation creating a mean reversion. This is what drives the yield curve flattening
- bonds historically have offered a crisis protection which in theory means one can hold them even if he expects negative return as a cheaper alternative ie to buying puts
There's a great deal of money to be made being bearish…as an investment advisor or publisher.
There is a great deal of money to be made being bullish as a real investor.
Nils Poertner comments:
generally true agree. easier to sound scepitcal in life - no academic person normally wants to sound like a constant cheerleader
that said, maybe next 2 yrs different than last 2 yrs - and lots of refinement, creativity, imagination needed as in right hemisphere type of job
James Lackey writes:
Of course there is a lot of money made by doing nothing as well. Sell premium but the argument is not how to make money the argument was: What's the cost? Time and price are currently market marked and what's the mystery? The future time and prices. What's the cost of carry the opportunity cost how many calories are being expended by being long short flat
Thermodynamics of the entire system comes to mind:
The market eco system
The firms eco system
Family
Your inner voice peace or
In my case: Brain damage from Cognitive Dissonance
Nils Poertner expands:
Health (incl mental health) is already a huge topic not just for ppl on this list. coz our lifestyle is often normal these days but still unnatural. And we have lost touch with what is natural a bit..
Eg. light. we need light - daylight eg. the amount of time we spend indoor is like 3pc on average in the US (compared to 10 many decades ago)- am speaking about kids - it is probably the same for adults or worse.. Also ppl chroincally jetlagged without ever having taken a flight as they use too much artificial light /don't get enough darkness /sleep at nite. (eg I used to trade Asian fx during European hours …. - you can imagine how my body clock got out of whack etc etc etc)
see Jacob Libermangood intro on light, vision and health
James Lackey responds:
This is fantastic! The Huberman Lab agrees a… The brain is the eyes and the eyes literally pop out of the skull during development. Light is s key to good mental health!
Andrew advises to watch the sunrise and sunset daily. My Lack Hack to reset or to maintain the body clock meme is Planet Fitness. My hypothesis is if we watch the fireball in the sky dip from horizon it's about 2 minutes from bottom to top if your on a British Navy ship a few hundred years ago it was a simple task and all hands on deck. If we are on the equator this is 12 hour days.
Shakelton in his arctic voyages had a big problem. In Alaska Army guys have a point in the year of incredibly low sunlight or 24 hours of dark like an eclipse day and 24 hours of blue skies at night. The Army and the British navy always find life hacks to be fit for duty
Ok so you want to fall asleep by let's say 9 pm tonight? Get up 3 am and blast yourself in stand up tan room at planet fitness! It's close then a few minutes before dawn get outside and literally stare at the color change of the shy at nautical sunrise which is before the fireball
The Huberman lab falsified my hypothesis that's it's the 2 minutes it take for fireball to go from top to bottom. That doesn't work. What does work is the change and range of colors of the sky the light refraction. Then why the lack hack do planet fitness 18 hours before exact bed night go to sleep in a cool dark silence room?
Because like trader it's the duration and the magnitude of the sunlight daily! Ya see in S Florida a very light skinned person has to be careful due to the magnitude of the sun on skin cancer spectrum. Therefore the duration and Magnitude is imperative for physical and mental health. When I realize that I shut all lights off in my house when my daily sun limit was maxed out IR too much sun at beach and bmx track I said omg!
So the falsified hypothesis led to another it's not only the eyes signal the brain chemistry the sun rise plus 16/18 hours you see sunset and boom you can sleep. You need f(X) amount of physical sunlight and duration and magnitude must be maximum for your body skin etc/brain chemistry and dna what ever the hades all that must mean.
I'm genetic white Nordic and I'm tricking my eyes to signal it's brain to think it's Summer Solatice in Fall or best Winter
PS trade the Dax vs SPU for a bit and live dad bmx dad life it was too hard until we used science!
Larry Williams adds:
Increase telomere length
[For example: Lifestyle Changes May Lengthen Telomeres, A Measure of Cell Aging]
H.L. Mencken Quotes for the Cynical Soul
A Chinese company that read this post contributes their writeup on wind power:
Interesting Facts You Should Know About Wind Energy
several inquiries have asked me about the University of Austin. if you've ever tried to advise a very sick person to travel away from home and other who takes care of them, you know that they won't go from home. same is true for profs. they like it if their univ provided freedom but they have too much invested in tiaa and home and faculty club to and accoutrements to and stasis to move.
one notes that the pres of st. johns annapolis is heading the new univ of austin. i've seen many colleges that my family and numerous grandchildren have gone to. st. johns provided the best education of all. that a pres of this quality is willing to start over is amazing.
after being away from markets with my duke medical school daughter and husband for a few days, I come back and note for sure that bonds are at 163.10 and this has to be very good for inflation down the road or else all the trillions of sagacious bonds investors will lose.
what is impact of this rise in bonds on stocks? out of 17 most similar since 2017, one notes that 16 of 17 are up big 10 days later. i don't calcualte in percentages but the algebraic changes are up 60 big points starting with todays 2pm.
I discovered a unique feather in my cap today. I have become the first consultant to three garage industries that have become #1 in the world of sports. In Racquetball, I helped Leach Industries design their first fiberglass racquet in the 1970s. In Paddleball, I did the same with wood paddles for Marcraft tin the 1980s. And, in Pickleball, today Randy Stafford credited me with his move to China to become the top seller. Each manufacturer started piecemeal in a garage. I was living in a garage at the time, and have moved to a shipping container and invent hiking boots.
back from a trip seeing P. he believes that one of the reasons for consructal numbers is the ease of remembering and the beauty of the least effort in achieving a goal. 4700 very soon and then 5000.
p is the tony hawks of thermodynamics - not by chance the champion of predicting markets. while he is the most cited of all the professors in the engineering department of duke, he is treated like a pariah. not one of his 25 proposals for funding has been approved in last 5 yrs. is it sad to see him suppressed by the climate change boys at his school and the fed science institutes that provide all the funding for the school at the height of his powers, while 99% of universities are virtue signaling in order to regulatory capture. his univ is one of worst. one presumes that he would be anticipating a 100 on crude and a 100k on bitcoin.
a quote from P's forthcoming book "time and beauty" physics of why we are attracted to images that we grasp and understand easily and fast, we tend to remember these as beautiful. a beautiful body is said to be well-proportioned. proportioned are all the preferred objects presumably the round numbers fit in as beauty and fast
JS Bach was once asked why he wrote so much music.
His answer:
1. "To the glory of God" (not sure whether he meant it, nevermind)
2. To amuse himself.
Maybe some like this piece here as well:
Bach - Concerto in D minor BWV 596 - Van Doeselaar | Netherlands Bach Society
In the first notes of the Concerto in D minor, performed by Leo van Doeselaar for All of Bach, it is immediately clear that this is not the usual Bach. This piece is an organ version of a concerto for two violins and orchestra from Antonio Vivaldi's L'Estro Armonico. Vivaldi's music was popular throughout Europe and Germany was no exception. During his years at the court in Weimar, Bach made a series of arrangements of Italian concerto music for organ and harpsichord, including six concertos by Vivaldi.
Gyve Bones adds:
From 20 arguments for the existence of God, from Prof. Peter Kreeft, Department of Philosophy, Boston College:
17. The Argument from Aesthetic Experience

There is the music of Johann Sebastian Bach.
Therefore there must be a God.
You either see this one or you don't.
Alston Mabry writes:
There is a scene in Professor T (Antwerp version) where T is talking to his cellmate and says very sadly something like, "Is there a God?". And his cellmate says something like, "There is Bach. Bach is God." And T smiles and says "Yes, Bach is God."
Peter Saint-Andre offers:
A quote from Pablo Casals:
For the past eighty years I have started each day in the same manner. It is not a mechanical routine but something essential to my daily life. I go to the piano, and I play two preludes and fugues of Bach. I cannot think of doing otherwise. It is a sort of benediction on the house. But that is not its only meaning for me. It is a rediscovery of the world of which I have the joy of being a part. It fills me with awareness of the wonder of life, with a feeling of the incredible marvel of being a human being. The music is never the same for me, never. Each day it is something new, fantastic and unbelievable. That is Bach, like nature, a miracle!
Nils Poertner responds:
that's great. I always try to listen in the moment - whatever works for ppl - life works a bit by invitation anyway. one can't force stuff. a basic sense of joy and harmony is certainly missing in our era (the media, the drama etc outside).
Jeffrey Hirsch recalls:
An English professor whose class I was in asked the question why people write poetry. Answer: Because they have to. Similar reason why Bach wrote so much music. Because he had to.
Richard Owen wonders:
Does Bach have an Onlyfans? I can't see it in the search.
Laurence Glazier suggests:
There are free versions of Sibelius. May I recommend the pleasures of composing now available to all?
Richard Owen admits:
Thank you Laurence, an answer from a real musician of note I think? I should therefore disclose, because you are a decent and proper individual of good character and standing… my question was touched with satire. Google Onlyfans via google news, and you might learn something about the debasement of our culture.
Nils Poertner makes a connection:
btw…I always wondered whether one could re-train a musician becoming good trader? Why? Coz good musicians (of any style) tend to enjoy the process of learning - and are the complete opposite of end-gainers. perhaps they are not interested in financial markets enough- otherwise it would be an interesting project. any idea?
Duncan Coker writes:
I am not in the class or universe of LG in terms of composing, but I do write country songs as a hobby. One thing I have found useful is, often I have to throw something away that I thought was good, a melody, a lyric and start from scratch. The more easily and quickly I scrap an idea, the easier it is to start over. You can't force it. This is true for trading.
James Lackey expands:
Dunc is not gonna get mad at me because we never argue. However sure we can force it and to add to the comment of "those people". As if a career makes a man!?)@""
Anyways path dependence omg I sound like the geek I am. Ok in a sport or music the pleasure has to be the process of practicing or doing it every damn day. As parents we teach this as in brush your hair teeth good girl boy kiddo! The pleasure of rewriting written words must be higher than start from scratch or least effort kicks in no?
I do not care if she likes my poems. I love them. I'm not sure if it's a coin toss but I can't fathom whether I like the poems I wrote in one blast or over 6 hours weeks days or? Good is good and great is better than 6 years ago and awesome is when she says so.
I wrote an awful poem once. Many bad but awful because you can hear the blood hit the floor. I gave it to a song writer buddy and he said damn that's awesome. I said write a song. He said no man you never write over another mans blood sweat or tears.
In trading the get the joke one liners or 5 lots are cute and won't hurt anyone much can't kill you but will never inspire romance. The all in big line can and will get you the one, the forever girl or death one way or the other every 7 years death to the marriage of business and of the romantic life.
They say you'll get what you need out of trading the market. I think perhaps that's what separates us from the other guys. We need we want we just can't help ourselves, we need everything. We want it all!
Adams Grimes writes:
I do think there are some fairly intense connections between music and successful trading/investing. There are the obvious issues of "sticktuitiveness" and grit… I'm currently working my way through one of the Bach Partitas and spent about 4 hours yesterday on 2 measures of music. (For reference that's probably 4-6 seconds, when performed). That degree of focus on detail is absolutely normal for musicians, but is not normal for most peoples' experience, at least in the modern world.
In markets, we get kicked in the head (if we're lucky) or the balls (or, more likely, both) on a regular basis. Some degree of stubbornness and a willingness to just not give up.
I think there are also some profound tie-ins in terms of pattern recognition. For me, I think this worked both ways… after taking a decade away from music I discovered my "musical brain" and compositional skills were probably better than they were, in some ways, when I was focusing my life around music. (My keyboard technique emphatically DID NOT improve, as that's something that does take a fair amount of maintenance.)
Serious, important, and maybe even interesting epistemological questions lurk here.
It's hard to have a favorite Bach piece… his works are surprisingly even in quality across his output, but let me share one that is at the top of my list. This has always been one of my favorites:
Bach: Trio Sonata in G major BWV 530 - I. Vivace - Koopman
(And, for sounding so simple and transparent, it's a nasty little nightmare to perform!)
Gyve Bones harmonizes:
I first heard this performed in the 1970s by Walter/Wendy Carlos on the "Switched-On Bach" on Moog synthesizer, and it has remained a favorite piece of music since then. There are various settings of the piece for guitar and piano as well. Here is a full symphony rendition… It is a song of gratitude to God for his many blessings.
Bach - Sinfonia from Cantata BWV 29 | Netherlands Bach Society
Peter Saint-Andre responds:
I had a similar experience with one of the Bach Cello Suites last night. There is much effort (both time and concentration) involved in learning these pieces. And he probably just dashed them off!
BTW, many years ago there was a software company that specifically recruited music majors because they were highly trainable for programming. And music majors also scored quite high on the even older IBM Programmer's Aptitude Test.
Adam Grimes comments:
And he probably just dashed them off!
This, for me, is one of the biggest and probably eternally unanswerable questions in music history. I suspect our performance standards today are probably far higher than they were historically. It's possible we have an army of at least highly technically competent instrumentalists who've devoted more time to, say, the Chopin scherzi than he ever did himself. We know that Beethoven's playing of his own pieces was, according to contemporary accounts, thrilling but filled with mistakes. When Czerny (a student of Beethoven) proposed playing Beethoven's pieces from memory, Beethoven replied that it was impossible to get all the details without looking at the score… and then admitted he was incorrect on that assumption.
Reading between the lines of what CPE Bach wrote (the Essay on the True Art… is a must-read) I suspect contemporary performance practice was much more improvisatory and perhaps less detail-oriented than we'd expect. We know many of these Bach cantatas were written, rehearsed, and performed in a week. These performers were not super human… the only thing that makes sense to me is that our performance standards and expectations (which approach technical perfection, due to the advent and growth of recording) might be much higher than in past ages.
But perhaps I'm wrong on that.
Interesting on the programming front. I would think those are two quite different modes of thinking (and knowing the expertise is domain-specific in many cases), but I'm a far better programmer than I should be given my level of actual training in the discipline. Maybe there's something to that.
Peter Saint-Andre writes:
In his book "Baroque Music Today", Nikolaus Harnoncourt notes that before music was recorded, people most likely heard any given piece of music only once and didn't want to keep listening to the same music over and over as we do but instead continually sought out whatever was new. Perhaps there was a sense of discovery as composers explored the potentials of the tonal system; once those potentials were exhausted and composers started to produce extremely chromatic or even atonal music in the 20th century, listeners were turned off by the new and sought refuge in the old (thus Western art music ceased to be a living tradition for most listeners). Thankfully composers like Adam Grimes and Laurence Glazier are bucking that trend!
Laurence Glazier writes:
One would expect coding and music skills to be correlated. A symphony is partly an encoded instruction set, whether performed by a computer or an orchestra. The conductor is the "crystal", the timer that pumps the flow. But oh, so much more, than that.
It would be very hard to combine the music and trading fields. To be attentive to the Muse and the S&P at the same time? Surely both are all-consuming. But trading, with its psychological dimension, of self-awareness and development, is a fine path. Alexander Borodin managed to combine composing with a distinguished career in science, as did Charles Ives in insurance.
Jeff Watson writes:
Proposition bets have been around since the beginning of time. They capture the greed of the victim and put money in the pocket of the prop hustler. Proposition bets rely on the greed of the victim combined with the ignorance of the real probability of what they are betting on. Most good proposition bets are of the sort that will give the victim at least a small chance of winning, the bets that allow the victim no chance to win aren't really bets, but swindles. Although I'm not a fan of swindles, there are some very elegant swindles out there. The book only mentions a couple of them.
Owen O'Shea has presented 50 different proposition bets, mostly in the card, dice, or numbers categories. The real beauty of his short book is that the author kindly explains the math behind each of the prop bets in easy to follow detail. The math is very friendly to those math challenged individuals who might read the book.. The description of each wager and the subsequent true odds of the outcomes allows the reader to "see" what's under the hood for each bet.
The bets described in the book could be easily modified for different situations. For example, he describes the birthday problem wager, but also describes a wager that is a kissing cousin to the birthday problem. I could think of 15 different scenarios that one could apply the same principles of the birthday problem.. All of the other wagers mentioned the book could be expanded upon in this manner.
O'Shea's book is brand new, July 2021, and I highly recommend it. It is an easy read, which is surprising, considering the level of explanation for each bet. This book should be included on the shelf of every library of those interested in gambling, probabilities, math, cards, dice….and for those with a touch of larceny in their hearts. For the beginning proposition hustler, this book could be a bible.
When I was a young man about to go out into the world, my father says to me a very valuable thing. He says to me like this… "Son," the old guy says, "I am sorry that I am not able to bank roll you to a very large start, but not having any potatoes which to give you, I am now going to stake you to some very valuable advice. One of these days in your travels, a guy is going to come to you and show you a nice, brand new deck of cards on which (Sky snaps fingers) the seal has not yet been broken. This man is going to offer to bet you that he can make the jack of spades jump out of that deck and squirt cider in your ear. Now son, you do not take this bet, for as sure as you stand there, you are going to wind up with an earful of cider."

- Sky Masterson "Guys and Dolls"
Stefan Jovanovich adds:
The prop bet was whether Mindy's (actually, Lindy's) sold more strudel or cheesecake.
Vic comments:
all prop bets on S&P from short side are losers. in sports betting you can win if 52% against the line. is that better or worse than markets? how can you beat the 52%?
Henry Gifford writes:
After hearing about the book on the list, I bought a copy. Thanks for the tip. I particularly looked forward to having the examples explained.
I started reading the introduction, which starts with an explanation of the Monty Hall paradox.
Now let's get something straight – the problem described in the book is described as being a description of the game that was played on TV. All such explanations I have ever heard also say they describe the game that was played on TV.
A hustler offers a mark the option of choosing which one of three doors (cards in the book) is a winner, with the mark betting $10 for a chance to win $10 for choosing the winning door. The three choices are designated A, B, and C.
In the example given, the mark chooses A, then the hustler reveals that C is a losing option, then the hustler gives the mark the option of switching to choice B. The book then explains the mark's situation as follows:
Here's the thing. If you do not switch, your choice of picking the [winner] is 1/3, so think of the other unturned card as the "winning card" with probability of 2/3. Therefore, if you switch 2/3 of the time, you switch to the [closed winning door]. Consequently, by switching you double your chances from 1/3 to 2/3 of picking the [winner].

Suppose a con artist is offering this bet to various marks at various locations. At a bet of say, $10 a round, where the mark wins, they win $10. About 1/3 of the time the mark will choose the wrong card. If the mark decides not to switch from their original choice, they lose. This will occur about 1/3 of the time. But the hustler wins about 2/3 of the time and therefore for every $10 the mark wins, the hustler wins $20. Therefore, the con artist is winning this bet 2/3 of the time and in so doing, is making a tidy profit.
Then the book names a famous mathematician who was fooled by this bet, then changes the subject.
I don't see any explanation of the paradox, and a lot of other things are not explained in any way I can understand.
For example, if switching improves the odds from 1/3 to 2/3, why would switching 2/3 of the time improve the odds to only 2/3? And what is the assumption of the mark switching 2/3 of the time based on?
And "If the mark decides not to switch from their original choice, they lose." Huh? They lose all the time by not switching? But the previous sentence says the mark wins 1/3 of the time if not switching.
Another gem is "About 1/3 of the time the mark will choose the wrong card." Really? I thought that with one choice out of three cards the mark will choose the wrong card 2/3 of the time.
And, at the core of the issue, the claim that switching improves the odds to 2/3 is not explained.
Of course the greatest paradox is that the book is about proposition bets that appear to be better bets than they really are, meanwhile the bet described says the mark is betting $10 to win $10 on a choice of one out of three options – a bet which does not appear to me to be a winning bet, as the hustler has a 2/3 chance of winning. Then, after the "paradox" is allegedly explained, the book explains that the hustler enjoys odds of winning of 2/3 because of the paradox. So, the hustler's odds of winning improve from 2/3 to 2/3. Just how much did the hustler gain by improving his odds of winning from 2/3 to 2/3? This is another thing I don't understand, and don't see any explanation of.
This leaves me with zero faith in the accuracy of anything else in the book, and zero faith that anything else in the book will be adequately described. Or, at least, explained in a way I can understand it. My copy is in my garbage can, but I can retrieve it and mail it to any list member who asks for it.
this, versus never
an excellent read showing that motivations especially jealousies have not changed in 10,000 years
Troy: The Greek Myths Reimagined
[The first two in the series are also excellent. -Ed.]
Heroes: The Greek Myths Reimagined
…in the U.S. stock market
WSJ: U.S. Stock Market Faces Risk of Bumpy Autumn, Wall Street Analysts Warn
Investors have pushed the S&P 500 to 54 record closes in 2021, making some observers wary
After a record-breaking bull run for the U.S. stock market this year, many Wall Street analysts are starting to warn that investors could be in for a bumpy ride in the coming weeks and months.

Analysts at firms including Morgan Stanley, Citigroup Inc., Deutsche Bank AG and Bank of America Corp. published notes this month cautioning about current risks in the U.S. equity market. With the S&P 500 already hitting 54 records this year through Thursday—the most during that period since 1995—several analysts said that they believe there is a growing possibility of a pullback or, at the least, flatter returns.
Archives
Resources & Links
Search