With Trump's failure to blame the market crash on Bernie, and repeated observations that Blackrock's "ESG focus" is contributing to the Energy Crash - one wonders if the 'fall guy' for the crash is Larry Fink, a virtue/climate signaling financier who would energize Trump's base.
With BP's exit from climate council and XOP breaking well through 08 lows in an election year, and the mysterious disappearance of the word "fracking ban" from the democratic debates as well as Pelosi's behavior towards Sanders — things do appear to be setting up in an interesting manner re: an inflection point on the climate narrative.
Actions by the Trump administration to hold Blackrock and its executives liable for energy bankruptcies could result in a panicked buying move in the energy sector, and a much needed market pump. It sounds insane - but what's the alternative? Rate cuts can't stop Blackrock from divesting and exacerbating the CHK / other distressed situations.
I am toying with the idea of buying puts on Blackrock funded by a long solar company position w calls sold against them (calls extremely expensive in solar because retail loves buying them).
What are the chances that Dr. Nancy, the messenger who delivered notice that the pandemic was likely the proximate cause of the 1000 Dow drop on Tuesday was hearing crawdads since from the deep swamp like so many of the avowed enemies of the pres who claim they can overcome their biases and deliver impartial decisions like no one that one has ever seen in a not uneventful life.
Adaptive evolution explains many aspects of ever changing cycles.
When Etrade was starting out, they had no market to test their infrastructure and no money for the test. My firm loaned them 400,000 to start their business and arranged for the comex to test their products in exchange for 40% of their business. About 7 years later they paid back the 400,000. They recently sold their business putative for 13 billion. Business people should learn from this example–especially mistakes made.
Peter Pinkhasov writes:
I guess the bias in woulda shoulda coulda is asking is if E-Trade would have become a 14 billion company if that 40% was not bought back by the company.
Energy stocks are down 20-30% for the year with valuation below the levels when oil was trading @30$/barrel. From that perspective they look attractive but it can easily be a value trap. Does anyone have a thorough view?
I really can't believe the recent behaviours of Wall Street. Look, the virus situation intensified since later January. But the Dow kept climbing to all time highs. Though the earlier official infection numbers from China were not high, no one on Wall Street questioned about the validity of the numbers. No one started to sell stocks because of the virus? What, they didn't have to pay attention to China? Come on! China still occupied large shares for global supplies (however low end they may be). Then what happened during the last couple of days? I know, there start to be outspreads to other countries. But no one foresaw it? Huge money to be made on Wall Street! I know my questioning here is postfactum. But were there prophets to profit from all this?
Ralph Vince writes:
A time that followed the one that the world was listening to just prior to about the Fed's balance sheet never allowing another drop.
I've heard people are buying out the toilet paper at Costco which seems to me to be panic behavior.
Thanks for the high end swim goggles to wear at the supermarket! Though I appreciate your concern for our health, I can't imagine wearing them.
This a true panic. Yesterday I overheard several people complaining that masks were all sold out - except the big dorky ones for nanoparticles at Home Depot.
The c-virus may have caused a few deaths in the US in the past week or so. But compare this to the rate of death from auto accidents (~100/day ca 2016)
You are about 1000X more likely to die driving to find masks than to die from CV!
That said there are no good ways to guarantee non-infection, and the best approach is just common sense.
Just got back after spent about 24 hours between airports, planes, lounges…where thousands travel each day. I come in contact with 20-40 people per day at the office - and even tho I wear a mask it is mainly effective in preventing out-going rather than in-coming pathogens. Here's what I suggest:
1. No non-essential travel until things calm down. This will reduce contact AND help you at work - since employers like employees who are there (see #2)
2. There is a risk of recession this year, which is why the markets are tanking. Global commerce has already been impacted and it could get worse. Plus this is a golden opportunity for the leftists to defeat Trump. You better believe the resistance / deep state will pull every lever possible to trigger a pre-election recession. Recession means job risk - so my advice is keep doing your best to hit your numbers and DON'T GO ON VACATION. On top of everything else, in a recession companies will start laying off - and you don't want to be anywhere except in the most desirable group!
3. Upper respiratory infections tend to peter out as it warms up, so this one should be gone in a month or two. Meanwhile they might find effective treatments, which would jolt the market up bigly.
4. About 14,000 Americans died of flu this year, but no one is panicking about that–and most people don't even get the flu shot!
On another note, America should send large aids to Iran now! A lot of benefits in doing so. It will help the US to win Iran on its side from China. Most important is that the kind gesture will help later on solve the peace issue in the Middle East.
Kim Zussman writes:
They will have to wait until next year when Bernie sends more pallets of cash, which hopefully will work better than last time.
This is the term of art pollsters use to explain why their numbers on political partisanship start to drift away from the "mainstream". Gallup is offering it as an explanation for the fact that their surveys find "the percentage of Americans identifying as Republicans (32% in the past two surveys, up from 28% in the prior two surveys), along with a decline in the percentage identifying as independents (41%, down from 43%) and Democrats (27%, down from 28%)." Should this 1 in 7 increase in the number of self-declared Trump loyalists be enough to defeat "Mike's" money and Senator Sanders' loyal following? The London bookies seem to think so. https://www.us-bookies.com/election/ I think they are looking at the other data Gallup offers for free. Here is the link to their longitudinal survey of Presidential approval going back to Harry Truman. https://news.gallup.com/interactives/185273/r.aspx Incumbent Presidents lose, resign from office or have their party lose badly in the next contest when their approval rate falls below 30. Truman, Nixon, Carter, Bush 1 and Bush 2 all pegged that mark. Trump's rating has fallen as low as 36, but it is now at 49%. In his first term Reagan's rating hit a low of 37% but by early 1984 he was the same place Trump is now.
My son has to memorize an exact definition of about 10 words for 50 different vocab words. There are so many other things that are more useful to memorize and so many other things besides memorization that they should be learning, including learning how to learn. Especially in this changing environment for learning. I believe the education police will be hearing from me.
Henry Gifford writes:
Education is like the field of saving energy in buildings.
In buildings, it is OK to save $1, but better to save about $0.50 and be able to prove it. But, the best of all is to be able to save $0.10 and measure it precisely, and have some accompanying graphs.
Teaching students to learn is hard to measure the results of, while asking them to memorize things produces results which can easily be measured. Many types of real learning cannot easily be tested for, which is one of many reasons to avoid teaching such things. 
Then there is the problem of some teachers being lazy. They can tell the students to go home and memorize the definitions, and expect to be tested on them. These teachers will likely end up with enough passing students, while better teachers will also have an acceptable number of passing students. When most everyone passes the test, pressure on the school administration to improve learning is eliminated. This goal can easily be achieved by making the definitions easy enough for most students to pass the test.
Then there are the opportunities for educational consultants to measure the results of different methods of teaching memorization, different lists of things to memorize, examining the word lists and the definitions for political correctness or racial bias, etc. Real learning would put a lot of consultants out of "business." As what they do stretches the definition of "business," suffice to say memorization and the data streams it generates opens up many opportunities to obtain "funding," which is the polite term for money in those circles. 
Note I never mentioned benefits to students or lack thereof.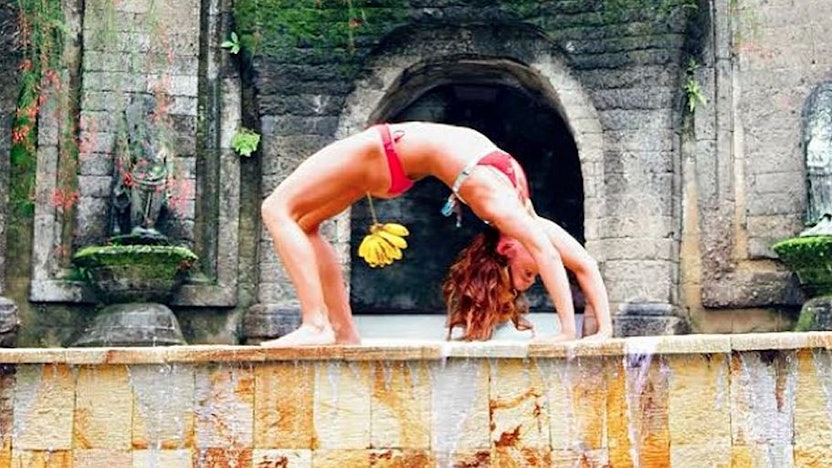 1. Triangles on stock charts or in love, both are the most complex states & can resolve any which ways. Don't anticipate in such.
2. Rebounds in love as well as in the markets are so soothing but best faded.
3. The mistress gets the better of the other in both love and in the markets.
4. Only the wiser can prevail at love as well as in the markets, those who have realized the diminishing marginal utility of intellect.
5. Timing is everything in both love and markets. You got to say I love you at just the right time.
6. Love rises from trust & trust rises from respect. A trader who has tested his system to the point of trust often kisses the market better.
7. Stay out when in doubt, whether in love or in the markets.
8. Love is action, neither a feeling nor a reaction. A trade is an action, neither a feeling nor a reaction.
What more items would the specs add to this list?
Victor Niederhoffer writes:
Never tell anyone about your trades or your romantic life.
An Unsettling New Theory: There Is No Swing Voter

Rachel Bitecofer's radical new theory predicted the midterms spot-on. So who's going to win 2020?

Bitecofer's theory, when you boil it down, is that modern American elections are rarely shaped by voters changing their minds, but rather by shifts in who decides to vote in the first place. To her critics, she's an extreme apostle of the old saw that "turnout explains everything," taking a long victory lap after getting lucky one time. She sees things slightly differently: That the last few elections show that American politics really has changed, and other experts have been slow to process what it means.
Stefan Jovanovich writes:
Only half of them. Bitecofer has no respect for the notion that people's partisan loyalties shift because of their changed views of their interests. She thinks there is a permanent division between leftist Geulphs and tightest Ghibbelines, and elections are entirely a function of which side sends more soldiers to the battlefield. She is convinced that the Children's Climate Crusade will triumph because they will show up to protest Trump's love of carbon. She could be right. But the evidence is against her. The Democrats won the House in 2018 because the power of incumbency was nil, and the Democrat candidates were the new faces. They lost in the Senate for the same reason. Even the new Democrat faces were old ones in terms of media exposure. Candidates do matter. So do interests. I am increasingly confident the Trump Republicans will run the table because the Trump brand is now JFK liberalism with debt doesn't matter Galbraith economics. There is nothing in Trump's labor policy that George Meany could object to, and the "fiscal conservatives" are all gone. It is guns and butter, preserve Social Security and Medicare and bring the troops home. Against that you have what - abortion rights and gun control and debt forgiveness for graduate students? Really?
anonymous writes:
Oh, but it's much more than abortion rights and gun control and debt forgiveness for graduate students! Bernie promises to double union membership in his first term, switch to 100% renewable energy, impose national rent control, guarantee everyone a job, provide free high-speed internet for all, give prisoners the right to vote, rebuild Puerto Rico, turn the post office into a bank, and so much more.
Simple Principles of Investment, 1919 by Thomas Gibson
In chapter XI "Industrial Stocks" (p. 125) the author states that the large industrials "decline to issue full and frequent reports as to their condition and earnings".
"The very worst feature of this state of affairs is that a few 'insiders' are at all times in possession of the facts and are able to act upon them marketwise. No one who has observed the stock markets, even in a perfunctory way, has failed to note instances of vigorous advances or declines in certain stocks, wholly unexplained to the bewildered public owner."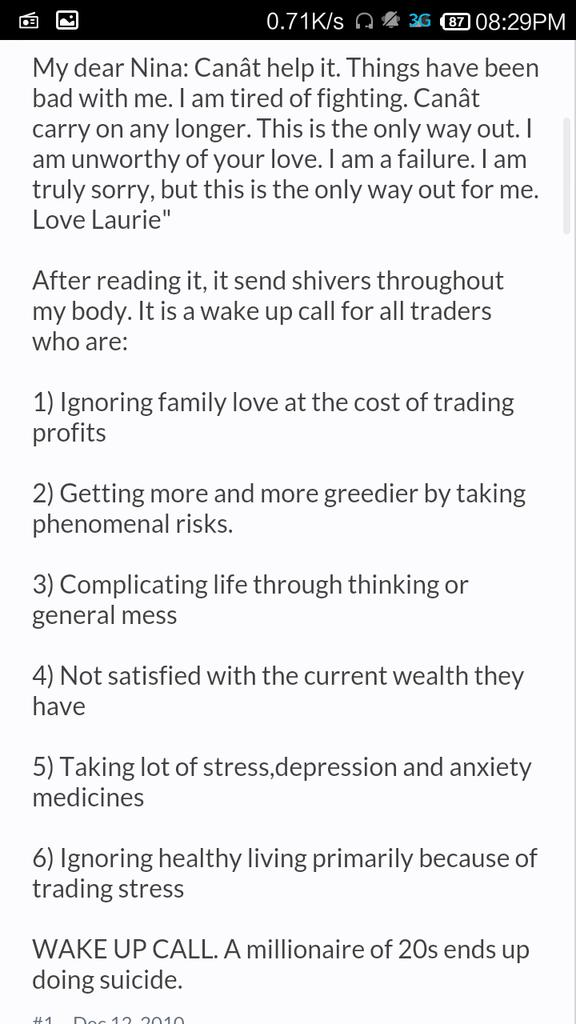 I found this image on Google. Jesse's suicide note and some good observations on trading from someone else.
.
.
.
.
.
.
.
.
.
.
.
.
.
.
Some 50 years ago I received what I considered excellent advice from H. Everts, the vice chair of Cons Foods. I was trying to sell Tyco and they had a faster sleeker race slot car. Everts told me that he never liked to buy companies that had a tech advantage because it was only a matter of time until someone caught up with them. That advice was extremely wrong and harmful as Apple, Tesla and many others demonstrate.
Ken S writes:
Yep, many a dollar I missed securing by that thought, which I still hold true, but the riddle is when to use it.
I might just simply say go with the firstest with the mostest.
A themed etf is no replacement for better analysis. And I need remember that there are gains for win place and show. And disrupt will always be a viable verb, thanks be.
One only has to make a cursory review of the auto well over a hundred years ago til now. I remember you had mentioned the railroad evolution.
It must be very rueful to the lott silver people that they post pari mutual odds and thus can't shade results now that they show Trump at 11 to 1 fav versus Biden. Talk about "your own man says you're out."
Tradebot was an early HFT group that had a 14 year winning streak, more than 3400 winning sessions in a row. That streak was broken in 2017. There are many explanations of why their trading profitability has suffered in the past few years, with less volatility, not trading foreign stocks etc being some of the reasons. The main reason they are suffering because they have not adapted to the law of ever changing cycles. They are behind the form. It happens to the best.
Sushil Kedia writes:
Change is the only constant in Markets.
Financial Markets are called Exchange. The purpose for which these markets got created is to facilitate exchange or produce liquidity. The market infrastructure propels this goal by enforcing only one constant, Change! Liquidity is generated by maximising the number of hands feeling the need for change. Those that get complacent with success or those who are lazy, they are the inferior DNA that the Darwinian nature of markets rejects & takes forward with itself agents of change.
If anyone is keen on cussing speculators, they are lazy or complacent. The speculator thrives with change and is the chosen blue eyed boy of Change — the catalyst of all progress.
If Stasis is not the anti-thesis of change, what is? The ease of finding an N day breakout, N day average, N day variable is the primordial human instinct to seek refuge in the regular rising and setting of the sun. Markets hand-pick women and men who can identify with, play with and grow with irregularity. The primordial hard-coding of the human mind to seek familiarity is so easily reflected in a normal tendency of men to seek the same table at their favourite restaurant!
Familiarity may be breeding contempt and unwanted children yet is the most easily sought after human frailty.
If Inventors and Discoverers propelled mankind forward by sailing with ease in uncharted waters, the speculator does it every moment. Isnt this true in, this time its different?!
Compounded total returns for SP 500 with dividends.
50s 19.3%
90s 18.2%
80s 17.5%
10s 13.4%
60s 7.8%
70s 5.8%
00s -0.9%
Overall 11.4% compounded annual return
The Invention of Enterprise by Landes, Moykyr and Baumol. An update on western culture and contributions to well being and growth and happiness from the fourth millennium BC to 2000.
Freedom and Evolution by Adrian Bejan. How design, rhythm and braking explain everyday things.
Models in Biology by D. Brown and P. Rothery. A complete rendition of models and computations and methods of testing of all dynamic systems with special reference to me on the mathematics of interaction.
An Introduction to Statistical Modeling by Krzanowski, an excellent introduction to practical applications of elementary models and a good review of statistics for the laymen
Fewer, Richer, Greener by Laurence Siegel. A graphical and anecdotal review of how well being and betterment and improvements and life expectancy have improved over the ages. A good supplement to the previous books and a guide for optimism and a caution to pessimism.
The Last Samurai by Helen Dewitt. A fantasy about raising a gifted child who loves Japanese looking for his father raised by a sexy musical and literary polymath
Books by Elmer Kelton, particularly recommended as perhaps the second best western ever The Time it Never Rained. A wonderful look at independence and adjusting to change throughout the ages. Tremendous insights on life and markets throughout. Also a great complement to Elmer Kelton is The Good Old Boys. A resonant story of life in the West in 1900 as the cowboys confront the automobile age and cling on to the old way.
Also recommended by Elmer Kelton, Joe Pepper a classic outlaw biography of a bad man who turns good and escapes the gallows at the last minute.
Sandhill Boys by Elmer Kelton, a beautiful biography of the author, voted the best western writer of all times, covering his time in World War 2, his marriage, his stints at the newspaper, his life as a sheep and goat reporter in the Wall Street Journal of the west.
Kim by Rudyard Kipling a tale of coming of age of a smart young Indian who is devoted to his Spiritual Master and turns out to be a successful spy while giving a great slice of life of India in 1890.
Many others to be continued.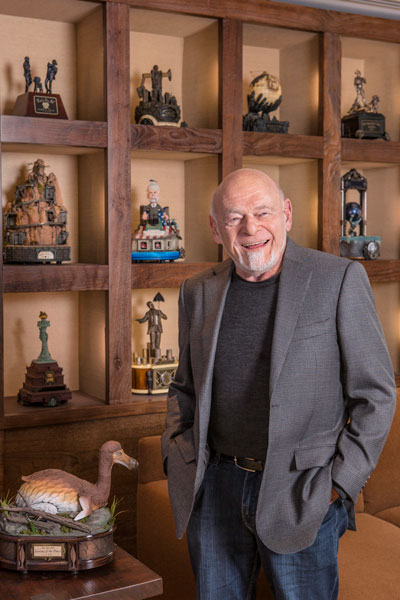 Many meals for a lifetime in this long interview with Sam Zell, which starts at about the 7:35 mark.
Historical insight: His father and mother escaped from Poland to Lithuania as the Germans were invading in 1939.
His father had been getting ready to leave because he saw what was coming and he tried to convince his extended family to leave, too, but their view was that life had been better under the Germans in WWI than it had been under the Poles, so it would be better to stay.
Zell's father had been paying attention to what had been happening in Germany, but he couldn't get them to join him.
Till 7th February 2020, to begin with, anyone wanting to sell above a certain size needs permission before-hand.
Without a selling side there is no effective buy side to a spread. Fine, so this gum-mint is going to yank up the market prices. Huh! Such tricks can at most postpone the catharsis. The more a catharsis is postponed the more cataclysmic it gets.
Increasing short sales create a bubble of impetuous, emotional sporadic buying pressure because shorts do not have a long term drift to back them an eternal position. This basic axiom of markets is missed by regulators so often. A market with sufficient shorts is the market that will find sporadic rounds of panic buying to lift it much more.
In any case if no one will be buying in that market, if that's what their gum-mint thinks, then even if sales are prevented here the bids will slide down without activity. Such a market becomes hollower than it would be with normal sales allowed!
Why don't the Chinese shut down their stock market for some days then?
On the other hand, TA-35 gapped down more than 1.5% today and skidded and bumped down further. An uneasy Sunday & as Asia re-opens in four hours the intraday-violence of the markets will offer many quick hands largesses that are not often.
While the initial flight to safety has taken recourse to seek US Treasuries, melting the yield curve lower, the sell off on the Dollar Index is remarkably clearly due to the inexplicable smart one day rise in the Euro.
If Corona is the epicenter of all things now, why should Euro rise? I cannot surmise any other answer possibly except that when volatility turns into violence the popular trades in every pit are going to be bumped out. So if Euro seemed will melt into new 10 year lows its been whipped up.
Leverage is getting punished, trend seeking attitude is getting punished.
To come to the point without building a longer preamble, this juncture in the market is going to punish everything obvious. So what are the most unobvious trading ideas?
My chit in the ideas hat is short gold. The shiny pit is not reflecting the sort of behaviour a total risk-off world should. The collateral damage will be for short term gold bulls, now.
What are your unobvious ideas? Care to drop your chits in the ideas hat?
"Hindsight Folks, Hindsight – Compare the Vindman, Ciaramella, Misko, McCord and Atkinson Network To Pelosi's Rule Changes…"
Greg Van Kipnis writes:
And, that story is what lay behind the censored Sen. Rand Paul question. If the question had been made public in the Senate chamber it might have resulted in wider press attention of how the Ukraingate trap was manufactured and how a small group has been working for years to find something they could ensnare the Trump administration with. To me the real big question is the scenario laid out in the article is true and will there ever be an investigation of it?
Just for comparison, FEZ closed Friday at 39.10, and the 2022 39 calls (farthest out available) show a closing ask of 3.05, which is 7.8%.
Cagdas Tuna writes:
It must be due to pricing. Dax, Eurostoxx futures priced in Euro while ETF priced in USD.

N Day High or N Day Low are likely as good as only N Day Average.
Value of N is chosen by an observer of data.
Market has its own ever changing cycle. It is designed to maximise the number of hands that tremble leaving only very few hands having a firm grip on the cane.
What analytical thought processes may be free from an open-ended N and yet be testable?
Oscillators are a set of transforms that are bounded. They are not free radicals with an open and free N. That's one of the non N types even if the bounds of an N day Williams %R or an RSI is derived from some N but they may not run wild beyond a boundary.
Apart from oscillators what other thought processes may free a man in his observations from the imposition of his own imaginations that arose from "choosing N" ?
Are there any testable patterns that do not depend on a free N or a "bounding" N?
Hernan Avella writes:
This is a good query. Consistent with the concerns you mentioned and others, I find some robustness in sticking with N=1.
Archives
Resources & Links
Search