If Rocky were here I wonder what lesson would be learned from GE, up 8% today. As I recall he was long calls at 12 ish (last year I think or earlier) that have come back into the money. All prices will be seen at least twice is one of them. Also, positions are bound to go way against before they go in your favor. And the cotton trader's never get out at break even after a big paper loss.
Kim Zussman writes:
Yes, but for every GE how many Enrons, Tycos, Worldcoms, Pets.com, etc?
There are many ways to graphically represent this data. The one illustrated here is the kindest: Payroll Tax Receipts Growth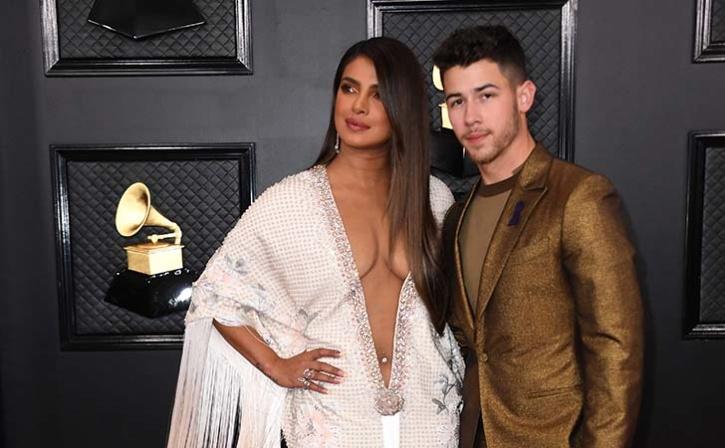 Rising Hemlines & Indices is a well discussed story. Now one notices the necklines of bollywood divas have fallen so far as can ever fall, right down to the navel! Nifty is still tottering at highs for over three months now.
One certainly has the least amount of required common-sense to know necklines cant fall below the navel. Beyond that the only people to lose clothing are the men in markets. 
What's holding this market up is a question that has baffled too many already.
This very interesting piece of statistical event study by Ajay Shah & Susan Thomas is simple to interpret that Indian Markets tend to be too charged up emotionally before the Union Budget. Except three occasions in almost last forty budgets, the returns after the budget have been significantly negatively correlated to the returns before the budget.
This year's budget is on Saturday, 1st February. Prior two days are event-intensive days in key markets of the world.
When a Unilver sells at a 19 P/E ratio in Britain but sells at 50 P/E ratio is India & all learned men have been leaning on the liquidity hypothesis for as many as a 100 days I am unable to ignore the fact that necklines cant fall any further.
The Senator has in prior years on the list mentioned an insightful comment that has provided salubrious perspective in looking through the mumbo jumbo graphics that I do, that markets dont top because the smart guys are selling, they top because all the dumb men who could have bought have already bought. The neckline can't fall any further. The last time neckline had fallen so much was in 2000 when Jennifer Lopez came to the Grammys that year. Now Priyanka Chopra, the Indian diva, Mrs. Nick Jonas has done an encore. Twenty years is a good enough time to be a cycle?
Jeff Watson writes:
Necklines can't fall below the navel? Check out some clubs in New Orleans to quickly dispel that myth.
Which reminds me of absolutes in the markets. Some swear by them, giving them the same gravitas as they would the fundamental theorem of arithmetic, others, test them and try to eliminate falsehoods and ballyhoo.
A couple of examples:
Commodities cannot trade below cost or production, commodities cannot trade below government subsidy levels, grains cannot trade below the cost of carry, the price of onions will never go to zero. All of these have been bandied about from time to time and all have proven to untrue.
What other absolutes (old wives tales) can you think of?
What does it say about the future of stocks returns when the big ones are advertising "riding the rally"?:
"Tepper, Druckenmiller Say They are riding the rally"
Ralph Vince writes:
Once again, I must quote Camus, "If that's what they're really thinking, I suspect they will be in for a bad surprise."
The top will be in when sentiment says so, but I cannot rule out the early Jan 18 sentiment readings as having perhaps not already indicating this, we've overshot it in price but not by a whole lot as of yet.
The invested curve of late last Aug, my prop employment indicators now showing deterioration, and earnings flat for ten months indicate an imminent recession sometime this year.
With stocks trading at the same multiples as bonds, the former is generally preferred here because the risk is perceived as being in the bonds…the asset that will mature to par at some point.
This should be tested for our markets: "No Lead Will Be Safe in This Super Bowl"
The Fed balance sheet ticks up.
Gary Phillips writes:
And if institutions are all in, long to the max %tile, there's record low short interest, the Fed is beginning to shrink their balance sheet and buybacks are going dark, who is left to buy?
Market's reaction to the weak unemployment # may just be the beginning of a larger sell off.
Zubin al Genubi writes:

Add a hundred billion here, a hundred billion there and pretty soon you're talking some real money.
Our type of guy: Max Brand
Max Brand played tennis and squash every day and based much of his writing on Homer and Shakespeare. He wrote 212 novels and was the highest paid Pulp Magazine writer of the 30s. He was larger than life, and was exceedingly generous. He lived in a Florence Villa during the 1930s before moving to Hollywood where he is best known for Destry Rides Again. Having read the book and seen the movie the book is among the best Westerns ever written. It is modeled on The Count of Monte Cristo with a man of action wrongly accused and jailed for 6 years who devotes his life to ruining and killing the 12 jurors that didn't given him a fair chance. The book ends in an Achilles Patrocles type climax. It is common to fault Brand for his westerns but I find the insight into ordinary life which Brand learned from working in every place from the Bowery in NY to dropping out as prize winner
I moved to SF with my wife and baby 7 months ago from NYC. My wife is a member of local online mothers' club, Golden Gate Mothers' Group (GGMG), in which local moms pay $75/year to access a forum to share notes around good restaurants / neighborhoods / sites / activities / etc, and generally help each other out.
Here was a barely-surprising story related by one of the GGMG moms: We live on a very steep hill, where parking is perpendicular to the curb. Last Saturday night, we were at our neighbor's potluck party - well attended with lots of older folks and young kids, including my toddler and baby. We went home at 8 to put the kids to bed. Our car was parked in front of our house at the top of the hill. Around 10, I was asleep, but my husband heard a crash - didn't think much of it. The next day, we looked out to see my car parked at a 45-degree angle. I thought, Oh no, someone hit it. Yes, indeed. Some jerk totaled my car (which I just paid off last month). Damages are estimated to be $9,000 and the car's only worth $11K. Of course there wasn't a note. People suck. But then, the neighbors rallied and IDENTIFIED the car using security footage. A guy in an SUV was backing down the hill, rammed into my vehicle, switched drivers (probably drunk), and literally sped away back up the hill. An Uber was on the street at the same time and captured his license plate number. We filed a police report and included all this information, including the license plate number. The cop said the SF police force is understaffed, no one wants to work there, and yeah, they're not going to investigate. So this drunk driver, who totaled my car, who could have run down my children, can just go on enjoying life. So, please take note - if you hit a parked car (or a moving one, or even a pedestrian), don't worry. No one is ever coming after you. I hear this type of story a lot. "I was the victim of a property crime. I did the cops' job, tracking down who did it and collecting proof, all on my own. I presented a heap of evidence to the cops. The cops shrugged and very politely responded, 'F**k off.' AFTER I did their job for them!"
Part of SF's urban breakdown is surely due to the idiot politics of its elected officials. The SF police basically can't incarcerate anyone for anything short of attempted murder, especially after SF just elected Chesa Boudin (former Hugo Chavez speechwriter and adopted son of Bill Ayers / Bernadine Dohrn) as the new DA, whereupon he fired the 7 assistant DAs for incarcerating too many people. But the cops also just don't seem to care.
As far as I can tell, these policies and government are despised by 80%+ of working liberal San Franciscans, who strike me as fundamentally rational people, aside from attributing 90% of all weather readings to either global warming or, if it's a colder day, climate change.
But nothing changes and nobody expects anything to change.
If you live in SF, it sucks. But the moral of the story is, you couldn't dream of a better example (in the US) of the moral and intellectual bankruptcy of woke liberalism in action. Every Democrat presidential candidate outside of Biden and Bloomberg wants to do to the United States what the Democrats are doing to San Francisco. If one of the idiot Democrats wins the nomination, Trump should have a full-time staff based here to log all of the stupidity that SF puts its taxpayers through. They will come up with a very original, just shocking enough, 100%-true attack ad every week.
Impeachment Blues
By Preparation H
Pelosi and Schiff looking for a crime
Issuing subpoenas as cheap as a dime
Fact witnesses can't be found
Yet bravado and innuendo abound
Nadler and henchmen wait with bated breath
Nary a Republican that they impress
It's saving the Republic they claim
But it's their lust for power for which they aim
Not Maxime Brown nor Schiff are fair in this quest
The media is complicit with the rest
The sequel to this sorry state
A Trump victory in 2020 with which we elate.
"An algorithm that learns through rewards may show how our brain does too"
Zubin Al Genubi writes:
You can shape a child's behavior through positive reinforcement of successive approximations of the desired behavior. Attention is the greatest re-enforcer. Unwittingly parents shape bad behavior by paying attention to bad behavior. "Now Johnny, don't hit your sister, that is not nice" is reinforcing.
Facial hair on 100% of Forbes top 30 under 30 millionaires as a predictor of individual stocks performance.
Ralph Vince writes:
That facial hair on all these young guys (reminiscent of a rather 1850s look…hm), like those permanent cartoons on their skin…these things tell the world they never hitch-hiked from one end of I80 to the other.

ES sliced rather easily through round with under 4k buying in night sesh. Seems like half round have more crossings.
Ralph Vince writes:
That's the thing that always gets me about shorts…it seems so, so painful waiting…but when they go they take your breath away, and take back days and days of gains in very short order.
I have to live like a monk. I can't afford any nonsense, distractions or second thoughts, my systems telling me to make the decision here, stay short, hang on suffer it out…it's coming.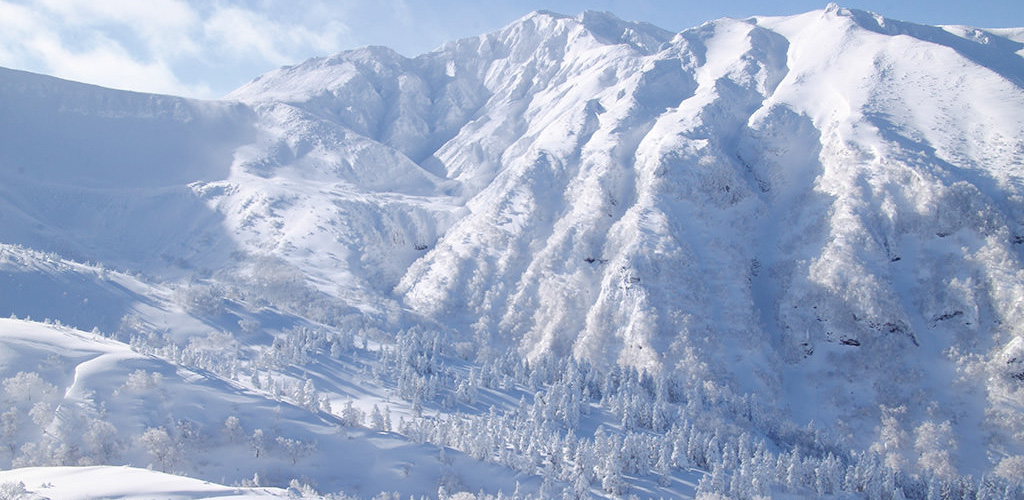 I am in Hokkaido Japan enjoying deep powder in the back country.
Japan is beautiful and the people can be friendly, but in many ways there is a stultifying social pressure to conform.
Lack of immigration leads to labor shortages.
There is a sense of slow decay out here in the backwoods.
Here is a 20 year sideways Japanese stock market going nowhere.
The contrarian in me and I think many readers of the site tend to buy when we see red on the screen, and sell after lots of green flashes. I've thought to conduct an experiment to turn the colors off on the trading screen to see if there is a bias and just go by the numbers. In the same way certain phrases evoke a reaction, like the words "all-time-high", but it is not symmetrical to "all-time-lows". In our lifetimes it is unlikely we will ever see an all-time-low in equities or bonds, maybe in some commodities and currencies. Yet, we see ATHs quite regularly, for example in the last four year on ES SP500. ( 2016 - 27 , 2017- 65 , 2018 -16 , 2019 -33), or roughly 13% of the time. I think like the colors on the screen ATH is a meaningless phrase. I think more important is market price "x" is high or low compared to what "y"? I would vote for bond yields to go in the y variable, but the possibilities are wide. Employment, GDP. The variable one chooses for "y" has everything to with the predictions for x.
A Land Remembered is an excellent book I have read that describes the growth of Florida industry and heroic family interactions.
I find it very similar in its greatness to the Elmer Kelton histories of heroism in Texas The Good Old Boys and The Time it Never Rained.
I recommend the Audible version of all three books where the narrator George Goodell shows the harmony of these lives.
.
.
Their sampling of 1,000 Likely Voters taken a week ago shows a slight edge to the Big Orange. 46% think the President will be re-elected; 33% think he will lose to the Democrat and 12% think he will be convicted by the Senate. 9% are unsure. The sample weights a Democrat preponderance 38% to 32% Republican with the remaining 30% as independent. PredictIt shows the same: 52 cents for the Republican candidate to win; 51 cents for the Democrat.
The London Bookies have a very different view.
From Oddschecker:
Donald Trump -110
Joe Biden +500
Bernie Sanders +750
Pete Buttigieg +2000
Elizabeth Warren +2000
Michael Bloomberg +2000
Hillary Clinton +5000
Andrew Yang +5000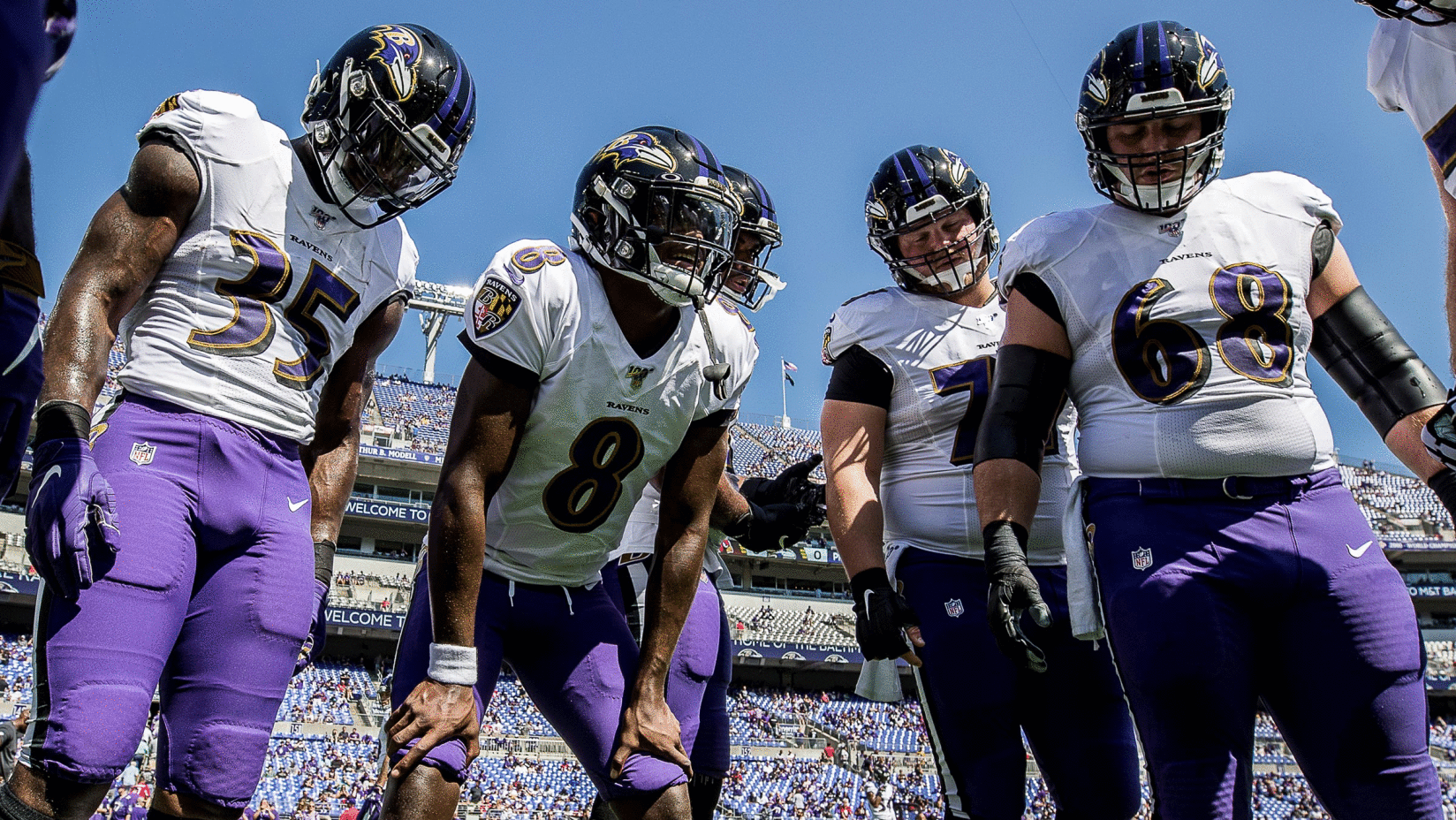 Sports statistics all show that you should go for it on fourth and short but going for it three times led to the Ravens loss. It provides a caution to those who follow market regularities religiously. There is a good thread on this at VicNiederhoffer@twitter.com.
Ralph Vince writes:
Football is peculiarly about making the wrong mathematical decisions. I'm not sure why it is, but I suspect the rapid turnover in coaches and the fact that there is an unavoidable second-guessing in the press and by fans, helps coerce these mistakes.
The most glaring example of this is the (lack of) 2 pt conversions. Mathematically, there are a host of times where this should be taken though you'll never see it. When was the last time a tea in the lead ever took one in the first half?
Russ Sears writes:
Besides second guessing by the press and the fans there's second guessing by their own teammates. The defensive team doesn't like the offense to take risk because they feel they could have stopped the other teams offense given the chance. It's like couples deferring to their partner's lack of risk tolerance.
Ralph Vince writes:
Team sports, by our definition, should ipso facto be more inherently risk-averse than individual sports.
Alston Mabry writes:
Just re the NFL, I was listening to a roundtable interview with players, and the question was, "What's harder to play, offense or defense?" And I was surprised when the unanimous verdict was defense. The explanation was that the offense knows what's going to happen, whereas the defense doesn't, which adds an extra level of stress and is one reason why you hear about the defense "getting tired" by the 4th quarter but you never hear that about the offense.
Ralph Vince writes:
In terms of expected yards per play, because players at the pro level are so good, it;s hard to argue against the fastest receivers getting out ahead of of coverage, and not throwing the ball short; the potential interference call makes the average yards per play considerably higher.
In football gambling, it is ALL about average yards per play.
Gary Phillips writes:
And, if institutions are all in, long to the max %tile, there's record low short interest, the Fed is beginning to shrink their balance sheet, and buybacks are going dark, who is left to buy?
Market's reaction to the weak unemployment # may just be the beginning of a larger sell off.
Motivated by the Saudi Aramco IPO, this study tries to answer the question: does the broad market rise into big IPO's (and then sell off after)? This is based on the theory that there is an effort to boost the market before the IPO to benefit the new issue ecosystem.
I'm surprised, but there doesn't seem to be an effect as the chart shows the usual upward drift. I took the 25 biggest US IPOs by proceeds and graphed the mean of LN changes of the SPY to the IPO date of the 20 trading days before and the 20 trading after.
LN changes 20 days before to IPO date
count 25.000000
mean -0.009702
std 0.051080
min -0.125424
25% -0.029615
50% -0.013882
75% 0.020232
max 0.075516
LN changes from IPO date to 20 days after
count 25.000000
mean 0.004976
std 0.032097
min -0.069427
25% -0.008863
50% 0.001278
75% 0.024553
max 0.065406
IPO data is from here
SPY date is from here
It does make one wonder: spurious correlation or not?
.
.
.
.
.
.
Neil Peart, legendary drummer for Rush and a self described "Bleeding heart libertarian" died Tuesday from complications due to brain cancer. He was a friend of liberty and one of the best drummers in the world.
Pete Earle writes:
This one hits home in a way that few others have. I had listened to their music since the early 1980s and seen them live 20, 25 times. Words and music that inspired and lifted me in every phase of my life. Neil was one of the good ones. Devastating.
Sultan Qaboos of Oman dies
- Oman was a source of stability in the middle east.
- He was gay.
- Now his succession is in question. Or that is the fear.
Though it is compelling to speculate, don't forget there are 1000s of possible scenarios that may have played out, none of which will we ever know with accuracy.
For example we are told the US had advanced knowledge of the attack, via "communications chatter". But maybe the attacks were pre-arranged / agreed to via back channels, in order to stage a revenge event placation without triggering a much bigger problem where both sides (and political leaders) lose. Not one casualty?
Its also possible the Iran regime was not as sorry about the terror general's passing as the photos showed.
Who knows?
Don't fight the Fed: an expression another one of these REALLY good-lookin' kids hailing from the East Side of Cleveland, with just this past week starting to show contraction in total government issues outstanding.
Alan Abelson's favorite adage was "the market hates uncertainty like nature the vacuum". Nothing could be more wrong and the current situation is a good example with the market succumbing 50 points to uncertainty and then bouncing back. Other useful idiots and friends of the Bad One are highlighted on my Twitter @VicNiederhoffer.
Ralph Vince writes:
Agreed.
"The market is constantly seeking that point of equilibrium which induces the greatest uncertainty."
And that, at any given moment, is the greatest indicator I know of, along with drift.
Although the book A History of Interest Rates by Sidney Homer and Richard Sylla is dated, it still provides a good history of interest rates from prehistoric times, Mesopotamia, Ancient Greece etc, all the way to the 20th century. It makes for a very enjoyable read that will help fill in the gaps with one's knowledge of the specific subject of interest rates, commerce etc. Here's a free copy for you to enjoy.
Teddy Roosevelt did not win re-election in 1904 because he was a Rough Rider in the Spanish-American War. That war's political popularity had faded as the details of the Americans' actual fighting emerged. The woefulness of the Army's weapons and its rifle, in particular, had become a technical scandal. The Krag-Jorgensen's weak cartridge and stupid locking system had been an outright embarrassment compared to the Spaniard's 1893 Mauser rifle, with its higher muzzle velocity, greater accuracy, and ability to be modified for clip-loading.
What won it for Roosevelt was John Hay's rabble-rousing cable to the American consul-general in Tangier, Morocco: "We want Perdicaris alive or Raisuli dead. We desire least possible complications with Morocco or other Powers." Joe Cannon, the Speaker of the House, read the first sentence of the cable to the Republican National Convention, which was grudgingly accepting Roosevelt as its nominee. The convention went wild and "fighting Teddy" became the image for the campaign. The facts of the matter were, as always, rather different than what appeared in "the news".
Hello, Specs
A while ago I was asking directions and opinions about Artificial Intelligence and Machine Learning applied to the Markets, and the answers were quite discouraging.
Nevertheless, inspired by works such as of Marcos Lopez de Prado, (who is now Head of Artificial Intelligence at AQR, if I recall correctly), I started my Masters Degree at Computer Science, with focus on Machine Learning for trading (UFRGS - Universidade Federal do Rio Grande do Sul).
The reason I'm telling you this is because what I'm learning differs from the overall view I got from the answers to my previous query.
I now see that the answers were in line with the idea of webscrapping for "market humor", and news analysis (all int he field of Sentiment Analysis), etc.
There's no dispute that this approach is not available to retail investors such as I, nor for minor asset managers. In fact, I would argue that Bloomberg and Reuters (or any other news agency) would have dominance on that.
(The same is the case with the so-called "high frequency trading"… We simply can't compete with the major players).
But, I'm also learning that Machine Learning (and Artificial Intelligence) is much broader, and I'm starting to see its relevance for trading… Specially, automated trading.
My first model developed at the Masters used an algorithm called Support Vector Machine, which is a classification algorithm.
There are three main "approaches" do Machine Learning: Unsupervised Learning, Supervised Learning and Reinforcement Learning.
SVM (short for Support Vector Machines) is an algorithm in the category of "Supervised Learning".
That's because you give it some features to work with (and learn from). These features are our own market analysis filters, whichever they are.
The thing is, the main value in this model comes not from the SVM algorithm itself, but the "feature engineering", i.e., from "which data filters should the algorithm learn".
That's useful to any (of us) who has his own trading style developed from the experience of many years: we intuitively (or through massive research) know what would be useful or not to develop a trading strategy.
Anyway, I'm still in the process of getting this Masters Degree (in Computer Science), and it's my goal to develop a new trading model from each algorithm I learn.
If you, Specs, have interest in it, I can have you posted.
Kind Regards from Brazil,
Newton Linchen Certified Analyst (APIMEC, CNPI-T 2167).
Stefan Jovanovich writes:
Dec. 18, 1899
-11.99
1893, 1896, 1890, 1884, 1907, 1819 and 1873. Yet, at the time, the WSJ described the first two weeks of trading in December 1899 as "the most disastrous stock decline in the history of the New York Stock Exchange."
Russ Herrold writes:

The last pre 'Roaring Twenties' cited, 1907 would have been the bank panic quelled by J P Morgan. The quote offered from him was: The markets, they will vary.
Well, of course. This 1899 sour mood arose from heavy casualties in battles against Islamist rebels in the Philippines
"The combination of the M1911 pistol and the .45 ACP round were designed in reaction to U.S. experiences against the Moro tribesmen, fanatical (and sometimes drugged) Moslem insurgents in the southern Philippines in a 14-year rebellion immediately following the ten-week Spanish-American War."
'The .45 autoloading pistol was designed in 1904 by one of our most prolific firearms geniuses, the brilliant John Moses Browning, to be used in his newly designed Colt semi-automatic pistol.' Its predecessor, used in the 1899 rebellion, was a .38 cal, (revolver) chambered in 'Long Colt', a round originally designed during the transition from black powder to 'smokeless' nitrocellulose propellants
At the time, no general deployment pistol stopped a charging Moro like the .45 ACP. Bayonets and rifles also helped, but there had not yet been the cutover from earlier black powder designs to the Mauser inspired 1903 Springfield (which Springfield required an early engineering recall of 100 pct of fielded units, to case harden the receiver to tolerate the much greater pressure of the .30-06 cartridge)
– Russ herrold
What rates are suggesting.
Ralph Vince writes:
Lot of people thinking 2020 will be another monster up year, despite earnings having flatlined for the S&P in recent months, a curve that has inverted and a deteriorating employment situation.
I'm still thinking 2020 will be a big up year (unless employment starts to hemorrhage - a 50/50 proposition right now). I'm only short because I'm looking for a serious (and technical) correction.
Incidentally, that's whats going on here–a technical, not news driven one. If it were the latter, the market would have responded on news last night, instead, it didn't, it terjiversated on the news, and the technicals ruled the night.

I've been vegan for 2 weeks and feel great.
Low inflammation and congestion, clearer head, breathing and sleep is better.
Good recovery from surfing sessions.
Trying a large variety of new food, new recipes and new sauces. Will post some vegan BBQ ideas.
It might be one of the best ways to longevity.
Laurence Glazier writes:
In composing music the devil is in the detail. The final 5% can make the difference between the mundane and the ethereal.

"A Clever New Strategy for Treating Cancer, Thanks to Darwin"
Relevant to big rises in a year in S&P?
Bill Rafter writes:
This is a fantastic article for anyone with cancer, particularly prostate cancer. Thanks for posting.
K.K Law writes:
A broader point is this is another excellent example of out-of-the-box thinkers and doers who create revolutionary innovations.
Dylan Distasio writes:
Unfortunately these innovations occur in spite of the current US system not because of it.
Gary Phillips writes:
Not unlike market analysis, the key to effective clinical observation is how the scientist conceptualizes the problem, and how he uses the information gathered. The dilemma presented with molecular targeted therapy using chemotherapy, is the very process that induces cell death (aptosis) can also promote (chemo)-resistance.This is quite the recursive paradox. Chemo drugs activate multiple signal transduction pathways which can contribute to either aptosis or chemo-resistance. One of the ways to circumvent this problem is to use a combination of drugs; employing another drug that targets the signal pathways that contribute to resistance. Of course, treatment varies from one patient to another, and the major challenge is to develop individualized therapy options that are tailor made to the patient.
Ever changing cycles and evolving markets dictate that traders must be agnostic and and adaptive. A tested, multi-variate approach tailored to the intrinsic nature of the current market regime will provide the best assessment of the market's context and offer the best approach to trading that particular market.
What are the current presidential odds. I see estimates varying from 2 to 5 to 1:1. On the other hand the increase in tension recently is highly bullish as it throws the public off from the large differential that compound interest creates between the increase in book value from the rate of return on bus investments and interest rates.
It has been more than a year since the S&P 500 went down 10%. In the nearly 17 years since March 2003, there have been 19 declines of 10% or more. There have been 82 declines of 5% or more.
Drawdown Qty Trading days Days since last
5% 82 4234 64
10% 19 4234 298
20% 5 4234 259
25% 2 4234 2731
33% 1 4234 2831
Zubin al Genubi writes:
Survivorship status is helpful.

My main Christmas reading this year was Why We Lost, published in late 2014 by retired Lt. Gen. Daniel Bolger. Examining the ROI of US government spending has become a weird passion project of mine. What better place to start than the Afghan/Iraq campaigns, which have cost the US somewhere between $2.5 trillion (Pentagon) and $6.5 trillion (dedicated antiwar interest groups) over the past 17 years, all to turn Iraq into a restive Iranian satrapy?
I picked this book for several very specific reasons. One, Bolger is a prolific author with no apparent career agenda (he retired in 2013), political ambitions, or axes to grind–a combination that's unheard of within this subgenre. Two, it would've been written for publication before ISIS had really put itself on the map (late 2014/early 2015), which recast the Iraq debate into a finger-pointing exercise at the expense of dispassionate analysis. And three, the book's mere title takes the intra-military debate over What Went Wrong to a place most men in uniform won't go.
The book is very readable, and gives the feel of being the middle of dozens of episodic life-or-death firefights, each of which illustrated a larger success or shortcoming of the American strategy. For me, this vivid episodic detail bolstered the author's authority, but grew repetitive after a while.
In his strategic analysis, Bolger is much more nuanced than the title suggests, comes to some interesting conclusions, and, along the way, highlights some very surprising facts. I was astounded to learn, for example, that "the US military did not torture anyone" at Abu Ghraib. (Bolger doesn't hesitate to highlight other episodes of US torture, intentional killing of civilians, etc.) US troops did photograph some prisoners in compromising positions, strip some of them naked, have some dogs bark at them, and intimidate them. In the most infamous case, a prisoner was put on a box with fake electrodes attached to his fingers, and was told they were real and he'd be electrocuted if he stepped off the box, but the electrodes were fake and nothing actually happened to that prisoner. All of these things would fit semiawkwardly into the US military's prescribed environmental manipulation for interrogating suspects without physically harming them or placing them under such duress that they'd say anything escape the situation. According to Bolger, the worst that could be said about what actually happened at Abu Ghraib was that some of these intimidation/degradation incidents weren't related to any specific interrogation.
Bolger also refuses to point fingers at the easy scapegoats. President Bush gets measured credit until the 2006 Iraq Surge, when every general who'd fought in the Iraq theater had told Bush to a) cut American losses and get out, or b) even if the US was to stay, in many respects the larger US footprint was becoming as much of a long term liability as much as it may be a short term asset. Bolger was ahead of his time in assessing the Surge to be both an impressive tactical success and a major strategic blunder. He's more critical still of Obama's subsequent "Afghanistan surge," which recycled the same mediocre Iraqi formula into a theater where it was even less effective, had no justifiable long-term value once bin Laden had been killed (May 2011), and was badly hamstrung by idiotically restrictive revisions to rules of engagement which, up to that point, had been generally OK.
Stan McChrystal's handling of the Afghan theater gets particularly terrible reviews: ridiculously restrictive rules of engagement; McChrystal holding himself/the Coalition hostage to a treacherously ungrateful Afghan president (Karzai) who never would've existed without American backup; and a blatant protection racket in which the US was getting extorted by every side of the Afghan conflict, worst of all by Karzai.
On the issue of Iraqi war rationales (terrorists vs. WMD), Bolger writes as if the military never took WMD seriously: everyone knew that Saddam had no real, functioning nuclear program, and while chem/bio weapons play well in Hollywood doomsday scenarios, in reality, they require circumstances far too specific and consistent (in terms of humidity, wind direction, extremely stable delivery or storage en route, etc.) to be really effective outside of massive artillery barrages of chemical weapons. In terms of capable terrorist organizations, on the other hand, Bolger repeatedly notes that Iraq hosted a genuine vipers' nest of capable, well-equipped Sunni terrorist groups which the Americans had largely liquidated by 2005.
With the benefit of hindsight, Bolger writes, the US had completed 99 percent of its job in the war on terror, at a fraction of the original cost, by 2004 (or even 2003, after the Taliban had been kicked out of major Afghan population centers). Al-Qaeda itself had been completely destroyed aside from bin Laden himself and a few couriers. Many separate groups did claim allegiance to al-Qaeda and attempt to imitate it, but they weren't operationally coordinated. Over time, the Coalition footprint became its own casus belli against the US. The Americans were always occupiers, regardless of how much money they threw around for victim compensation or reconstruction. This was compounded, in Bolger's view, by chronic Sunni Arab double-dealing (always shaking America's hand while stabbing it in the back) and Afghan cultural treachery, in the sense that honesty basically has no place in Afghan culture.
It's difficult for me to take some of this criticism seriously. Was the US supposed to call it quits in Afghanistan in 2003 without killing bin Laden or al-Zawahiri? Would al-Qaeda proper have remained infirm had the US stopped hunting him down? No way. At the same time, if not surging in Iraq in 2006, and getting out of Afghanistan in 2011, were strategically such obvious calls, where was the military criticism of Obama's Afghanistan strategy? Enlisted personnel couldn't make the criticism, but retired personnel could (and in the case of the Iraq surge, loudly did).
Anyway, I'd strongly recommend the book for students of contemporary US military history.
Stefan Jovanovich writes:
If one looks at American deployments for what they are - largely bloodless training exercises, then Winning and Losing has to be evaluated by what the wargaming produced. In the first Gulf War, the U.S. military capabilities were larger in scale but no greater in technology or ability to engage at the sharp end than the French or British. The victory in Kuwait was greeted almost with relief - see, the Americans can actually win something. Now? The distance between the actual warfighting abilities of the U.S. and the rest of the world is now a chasm. The only comparison that fits is Nelson's Navy. The French, Spanish and Danish navies were still capable of challenging the British in the Caribbean and Baltic in 1780 and even 1790. By 1810 the British Navy was the largest physical and financial enterprise on the planet by a factor of 10.
I am not saying this is a good thing; I am saying this is what happened. The U.S. can win the war in Afghanistan tomorrow, as the President has said; we would just have to turn the place into Carthage. That we don't says nothing more about "victory" than the fact that the British Navy chose not to destroy every American ship on the Atlantic in 1813 because there was still the little matter of Napoleon's continental empire to deal with. Britain spent the next half century enjoying the financial dominance that its Navy had won. The dollar is the world currency now in large part because the Americans have that same military monopoly that Nelson and the Admiralty had created.
SPY weekly close above 50-period upper Bollinger band is not bullish, but not bearish either for the following week.
Average 0.0%
Standard deviation 1.6%
N 153
t -1.39
Average of all weeks since 1993 0.2%
Looking ahead 50 weeks, results are consistent with randomness with only 17 non-overlapping occurrences since 1993.
Reprising the analysis on page 47 of Practical Speculation with 17 years of new data, I compared earnings increases for the S&P 500 with the following year's net changes in the S&P 500.
Since full year earnings are not known until sometime in February, I used the 12-month earnings ending in September as the independent variable for a regression, with the dependent variable being the following year's net change in the S&P 500.
I found a negative correlation, but not significant as the t value was -0.7 and p was 0.49. Scatter graph is attached.
An outlier in the data was the fourth quarter of 2008 (counted as part of the 12 months ending September 30, 2009 in my analysis), in which massive bank writeoffs resulted in negative earnings for the quarter.
net earnings year-end next year
Year 12-month earnings change S&P 500 S&P 500 change
2001 28.31 1148.08
2002 30.04 0.06 879.82 0.26
2003 38.58 0.28 1111.92 0.09
2004 57.77 0.50 1211.92 0.03
2005 66.57 0.15 1248.29 0.14
2006 78.57 0.18 1418.30 0.04
2007 78.60 0.00 1468.36 -0.38
2008 45.95 0.42 903.25 0.23
2009 12.54 -0.73 1115.10 0.13
2010 71.86 4.73 1257.64 0.00
2011 86.98 0.21 1257.60 0.13
2012 86.5 -0.01 1426.19 0.30
2013 94.37 0.09 1848.36 0.11
2014 105.96 0.12 2058.90 -0.01
2015 90.66 -0.14 2043.94 0.10
2016 89.09 -0.02 2238.83 0.19
2017 107.08 0.20 2673.61 -0.06
2018 130.39 0.22 2506.85 0.29
2019 133.24 0.02 3240.02 (Dec. 27)
Today the life expectancy, healthcare, nutrition, available resources, and standards of living in the world's poorest countries largely exceeds that of the world's wealthiest countries at the onset of the Industrial Revolution. On the morning of January 1, 1800 in Britain, life expectancy was 36.6 years and GDP was just $3,430 per capita. Today, life expectancy in Zambia, one of the world's poorest countries, exceeds 50 years, and GDP per capita is greater than $3,800.
How can anybody in their right mind go home long spooz, over the weekend?
Cagdas Tuna writes:
I can say there is no panic or risk in this market. Spooz, Nazzy all at the levels where they were yesterday.
Ralph Vince writes:
Lot of people thinking 2020 will be another monster up year, despite earnings having flatlined for the S&P in recent months, a curve that has inverted and a deteriorating employment situation.
I'm still thinking 2020 will be a big up year (unless employment starts to hemorrhage - a 50/50 proposition right now). I'm only short because I'm looking for a serious (and technical) correction.
Incidentally, that's whats going on here - a technical, not news driven one. If it were the latter, the market would have responded on news last night, instead, it didn't, it terjiversated on the news, and the technicals ruled the night.
Gary Phillips writes:
Not so sure if complacency is a compelling reason to feel good about a long position, unless we're talking about bonds or gold.
Tuesday, (NY+4) has fairly good bearish seasonality, and could be another day where we see a geopolitical type catalyst
At least, my dark passenger is hoping so.
Ralph Vince writes:
I think you just have to be patient on his one. It;s a Miami landing in a July thunderstorm. Just keep the seat belt really tight and enjoy the bouncing around as it comes in.
I became a vegan a month ago, but realized that 95% gives you 99% of the benefits and makes it a lot easier. This is true for a lot of things. The old saw says give it your all, but sometimes that is not the best.
In trading, of course, you never get it all, and trying for the last 5% can be very harmful. You never should go all in on margin and be the mouse with only one or no hole. In athletics they say give it your all, but most of the time you hold something back. You save up for the last push, for the trip home, for reserve to avoid injury, to maintain the balance of control over speed.
Few things require 110%. Dropping into a big wave requires complete commitment and going for broke. I'm sure there are others, but I can't really think of any. The margin of safety always trumps complete commitment.
In environmental clean up, the last few percent can cost more than the first 95%.
There were over 55 big GS 4 and 5's double stacked up at the Kona FBO.
The overflow goes to Maui or Oahu.
There is a big sign for a another new FBO.
I only saw a couple small jets, mostly big new ones.
They all must be feeling pretty good this year.
I even heard some Air Force fighter bombers roaring around deafening everyone and burning up millions of dollars of fuel.
Romance before athletic contests lowers performance. I also believe that one reason the Knicks are so terrible is that they succumb often e.g. Smith and Carmelo.
Gary Phillips writes:
A friend of mine from the Bond pit befriended Michael Jordan when he first arrived to Chicago while M.J. was looking for a golf partner at Evanston. C.C. Fitz used to accompany M.J. and Charles Barkley to the NBA All-Star game every year. Fitz would always return with some hilarious tales of their antics and quotes from the outspoken Sir Charles. I can remember one distinctly that I believe is emblematic of their attitude, at least at that point in their lives. "Fitz, if you aren't thinking about pussy all the time, you're not concentrating hard enough."
Mr. Isomorphisms writes:
Do they succumb more often than the other side? ESPN had an article about the erosion of home/away advantage in the instragram era. Apparently instagram is where NBA players receive sexts and set up dates.
Jeff Rollert writes:
There's a number of Greek and Roman stories supporting the no romance before a battle concept.

Observe good faith and justice towards all nations; cultivate peace and harmony with all. Religion and morality enjoin this conduct; and can it be, that good policy does not equally enjoin it? It will be worthy of a free, enlightened, and at no distant period a great nation, to give to mankind the magnanimous and too novel example of a people always guided by an exalted justice and benevolence. Who can doubt that in the course of time and things, the fruits of such a plan would richly repay any temporary advantages, which might be lost by a steady adherence to it? Can it be that Providence has not connected the permanent felicity of a nation with its virtue? The experiment, at least, is recommended by every sentiment which ennobles human nature. Alas! Is it rendered impossible by its vices?

In the execution of such a plan, nothing is more essential than that permanent, inveterate antipathies against particular nations, and passionate attachments for others, should be excluded; and that, in place of them, just and amicable feelings towards all should be cultivated. The nation which indulges towards another an habitual hatred, or an habitual fondness, is in some degree a slave. It is a slave to its animosity or to its affection, either of which is sufficient to lead it astray from its duty and its interest. Antipathy in one nation against another disposes each more readily to offer insult and injury, to lay hold of slight causes of umbrage, and to be haughty and intractable when accidental or trifling occasions of dispute occur. Hence, frequent collisions, obstinate, envenomed, and bloody contests. The nation, prompted by ill-will and resentment, sometimes impels to war the government, contrary to the best calculations of policy. The government sometimes participates in the national propensity, and adopts through passion what reason would reject; at other times, it makes the animosity of the nation subservient to projects of hostility instigated by pride, ambition, and other sinister and pernicious motives. The peace often, sometimes perhaps the liberty, of nations has been the victim.

So likewise, a passionate attachment of one nation for another produces a variety of evils. Sympathy for the favorite nation, facilitating the illusion of an imaginary common interest in cases where no real common interest exists, and infusing into one the enmities of the other, betrays the former into a participation in the quarrels and wars of the latter, without adequate inducement or justification. It leads also to concessions to the favorite nation of privileges denied to others, which is apt doubly to injure the nation making the concessions, by unnecessarily parting with what ought to have been retained, and by exciting jealousy, ill-will, and a disposition to retaliate, in the parties from whom equal privileges are withheld. And it gives to ambitious, corrupted, or deluged citizens (who devote themselves to the favorite nation), facility to betray or sacrifice the interests of their own country, without odium, sometimes even with popularity; gilding with the appearances of a virtuous sense of obligation, a commendable deference for public opinion, or a laudable zeal for public good, the base or foolish compliances of ambition, corruption, or infatuation.

As avenues to foreign influence in innumerable ways such attachments are particularly alarming to the truly enlightened and independent patriot. How many opportunities do they afford to tamper with domestic factions, to practice the arts of seduction, to mislead public opinion, to influence or awe the public councils! Such an attachment of a small or weak, towards a great and powerful nation, dooms the former to be the satellite of the latter.

Against the insidious wiles of foreign influences (I conjure you to believe me, fellow-citizens), the jealousy of a free people ought to be constantly awake, since history and experience prove that foreign influence is one of the most baneful foes of republican government. But that jealousy, to be useful, must be impartial; else it becomes the instrument of the very influence to be avoided, instead of a defence against it. Excessive partiality for one foreign nation, and excessive dislike of another, cause those whom they actuate to see danger only on one side, and serve to veil and even second the arts of influence on the other. Real patriots who may resist the intrigues of the favorite, are liable to become suspected and odious; while its tools and dupes usurp the applause and confidence of the people, to surrender their interests.

The great rule of conduct for us, in regard to foreign nations, is, in extending our commercial relations, to have with them as little political connection as possible. So far as we have already formed engagements, let them be fulfilled with perfect good faith. Here let us stop.

Europe has a primary interests, which to us have none, or a very remote relation. Hence she must be engaged in frequent controversies, the causes of which are essentially foreign to our concerns. Hence, therefore, it must be unwise in us to implicate ourselves, by artificial ties, in the ordinary vicissitudes of her politics or the ordinary combinations and collisions of her friendships or enmities.

Our detached and distant situation invites and enables us to pursue a different course. If we remain one people, under an efficient government, the period is not far off when we may defy material injury from external annoyance; when we may take such as attitude as will cause the neutrality, we may at any time resolve upon, to be scrupulously respected; when belligerent nations, under the impossibility of making acquisitions upon us, will not lightly hazard the giving us provocation; when we may choose peace or war, as our interest, guided by justice, shall counsel.

Why forego the advantages of so peculiar a situation? Why quit our own to stand upon foreign ground? Why, by interweaving our destiny with that of any part of Europe, entangle our peace and prosperity in the toils of European ambition, rivalship, interest, humor, or caprice?

It is our true policy to steer clear of permanent alliances with any portion of the foreign world; so far, I mean, as we are now at liberty to do it; for let me not be understood as capable of patronizing infidelity to existing engagements. I hold the maxim no less applicable to public than to private affairs, that honesty is always the best policy. I repeat it, therefore, let those engagements be observed in their genuine sense. But, in my opinion, it is unnecessary and would be unwise to extend them.

Taking care always to keep ourselves, by suitable establishments, on a respectable defensive posture, we may safely trust to temporary alliances for extraordinary emergencies.

Harmony, liberal intercourse with all nations, are recommended by policy, humanity, and interest. But even our commercial policy should hold an equal and impartial hand; neither seeking nor granting exclusive favors or preferences; consulting the natural course of things; diffusing and diversifying by gentle means the streams of commerce, but forcing nothing; establishing with powers so disposed, in order to give trade a stable course, to define the rights of our merchants, and to enable the government to support them, conventional rules of intercourse, the best that present circumstances and mutual opinion will permit, but temporary, and liable to be from time to time abandoned or varied, as experience and circumstances dictate; constantly keeping in view, that it is folly in one nation to look for disinterested favors from another; that it must pay with a portion of its independence for whatever it may accept under that character; that, by such acceptance, it may place itself in the condition of having given equivalents for nominal favors; and yet of being reproached with ingratitude for not giving more. There can be no greater error than to expect or calculate upon real favors from nation to nation. It is an illusion, which experience must cure, which a just pride ought to discard.
George Washington's Farewell Address, 1796
One should never dismiss information without reason, especially if it's information which contradicts one's preexisting beliefs in some way. Like Dexter, I have always had a "dark passenger" when it comes to trading, a diametrical tension between reason and reinforcement. It is not difficult to hold two contradictory beliefs about the direction of the market. It's the nature of the beast, not unlike Cerberus, the multi-headed dog that guards the gate to Hades.
But I'm afraid I may be addicted to this sense of being at odds with myself. Conflict can easily become a narcotic. When I attempt to forecast the future, my biases assume control and expose the flaws in my decision process. Luckily when I am trading my instincts and discipline assume control and rein in my ambiguous emotions. Somehow I still mange to make money in spite of my dichotomous self.
They say not to allow your strengths to become your weaknesses, but in my case, the real challenge is to transform my weaknesses into my strengths.
The only successful American military tradition - the one established by Generals Washington and Grant - is very straightforward: the U.S. should have a volunteer force that can move faster, with more force than any other military in the world and that force should only be committed under a formal declaration of war by Congress that identifies the specific enemy and seeks unconditional surrender. Any other policy/strategy/call it whatever buzzword you choose is and always has been folly.
When Eisenhower gave his warning about the military-industrial complex, he was not arguing against absolute American superiority. On the contrary, his forebodings were that strategic plans for defense were being set aside in favor of pork barrel procurement for "limited" warfare - troop deployments and weapons programs designed to match the needs of Congressional districts for Keynesian spending on activity for the sake of activity and "engagement". Those would, he feared, have the U.S. promising to help the world because, if you had the Green Berets, you would have to find places to send them. He knew, from direct experience, that counter-insurgency would always be a dismal failure. The U.S. had been, by his count, 0 for 3: in the Southern Philippines, in Haiti and in Honduras. Had he lived another half century, he would have seen us strike out again: in the Central Highlands, Iraq (excluding the initial conventional success) and now Afghanistan.
Grant had the same shrewd understanding of what was necessary in war and what the political pitfalls were. His Frontier policy remains our only successful counter-insurgency precisely because Americans stopped trying to win hearts and minds. As President Grant allowed the Army to fight without allowing either the Quakers, the land-grabbers or Sheridan to have their wishes come true. Grant succeeded in disappointing them all and in keeping the broad citizenry from forcing Congress into a policy of annihilating "the savages", even after Custer's defeat. The Sioux were defeated but neither they nor the Blackfeet nor any of the other Plains tribes suffered the absolute genocide that the Mariposa, Monache and Snake had a decade earlier. The Army did so well that, within a decade, they had to add gardening to their duties; they become directly responsible for our first national Park - Yellowstone.
Thanks largely to Grant the United States has the enviable record of having its populations of native Indians and former slaves become full citizens without their having to deny or abandon their heritage; that has happened in no other "civilized" (sic) country - not Brazil, not Mexico, not Australia, not New Zealand, not Canada. Yet, somehow, the very accomplishment that no other country in the world has managed to achieve within its own borders is one we modern Americans think we can successfully export to countries that have neither our faith nor our tolerance. As our 3rd great President/General put it: "There can be no greater error than to expect or calculate upon real favors from nation to nation. It is an illusion, which experience must cure, which a just pride ought to discard."
Peter Saint-Andre writes:
Stefan, would you mind expanding on your point about native Americans and African slaves not needing to abandon their heritage, as such people did in Brazil, Mexico, Australia, New Zealand, and Canada? An argument for this position seems important in the light of the 1491 and 1619 crowds.
Archives
Resources & Links
Search