The Chair is selling a few things from his private collection. Please check it out and please feel free to share.
I have published a book.
I would say about 44% of it I learned from spec-list readings, even before I joined the list.
Apply the code speclist to get the e version here: $SPY High Probability Trading Strategies
And if you insist for a paper back here it is on amazon and make me rich!
In Belgium right now. BNP Paribas Fortis will pay you 0.11% - 0.01% for interest and 0.10% for loyalty –on a savings account in Euros. For a U.S. dollar savings account Bank of America offers 0.03%. From the point of view of "the middle class" (sic) with money, thrift has been quantitatively loosened out of existence.
These days I find I will do almost anything to avoid getting down to the necessary paperwork of selling our last operating business or the much promised scribbling of fiction.
The Report can be summarized as follows (Caution: I have already seen abbreviated versions of this kind of remark actually attributed to ranchers living in Wyoming and Montana):
"Mr. Trump did not steal any cattle, and there is no evidence that he conspired with anyone else to steal cattle. In fact, there is no evidence of any cattle having actually been stolen. Nevertheless, under the new Federal presumption rules for guilt and innocence, we Special Prosecutors are convinced that the President is obviously guilty of trying to resist being hanged for it; and we only wish we had jurisdiction to provide the rope."
The Best Books by Adventurers recommended by Alastair Humphreys
Alastair Humphreys is a British adventurer, author and blogger. He spent over 4 years cycling round the world, a journey of 46,000 miles through 60 countries and 5 continents. More recently Alastair has walked across southern India, rowed across the Atlantic Ocean, run six marathons through the Sahara desert, completed a crossing of Iceland, busked through Spain and participated in an expedition in the Arctic, close to the magnetic North Pole. He has trekked 1000 miles across the Empty Quarter desert and 120 miles round the M25—one of his pioneering microadventures. He was named as one of National Geographic's Adventurers of the Year for 2012.

The best books on Victorian Adventures (though the selections may seem to stray) recommended by Stephen Evans
The Best Travel Books recommended by Paul Theroux

The best books on India, Ancient and Modern recommended by William Dalrymple
The award-winning writer selects five books on India and says that the Mahabharata, eight times the length of the Bible, is one of the great works of literature of mankind - and every bit as good as it's made out to be.
Flew from San Francisco to Charlotte last week —at SFO there was a Yoga area, meditation room and a Penelope of signs offering wide variety of gluten free, organic, plant based, vegan dining choices.
In Charlotte I was greeted with signs for the NASCAR Bar, Ribs and Southern Fried Chicken, nobody there looked "cool", they did look much less self-absorbed.
Happy flying to all.
Admin writes:
Much less self absorbed to think of animals that are slaughtered for a throwaway meal and be vegan or plant based in order to reduce the amount of totally unnecessary violence to innocent beings–simply by choosing a great tasting plant based meal. Picture is the most non graphic slaughterhouse image I could find.
Mary Meeker's annual slide deck here!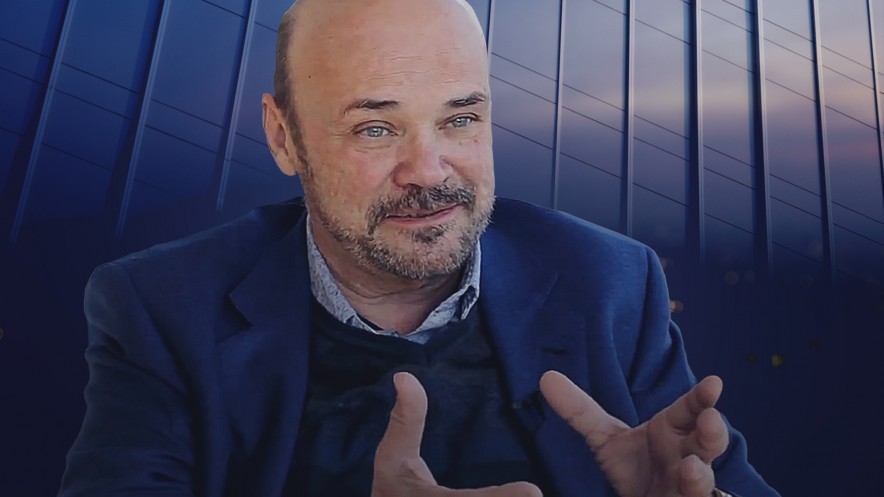 "The worst thing you could do is judge the world by what you believe. Everyone will act only on their own reasoning and belief system." -Martin Armstrong
Craig Feldspar writes:
A belief system provides an operating metric, which, we all need, and which if adequate enough (it damn-well better be) can help you navigate. Absent knowledge of the specifics of a data point, a man is restricted to generalizations from the distribution of which the data point is drawn.
The problem with operating metrics is that they do not capture the complexity of reality. "In which direction does the Dardanelles flow?" The question itself, a reduction of reality to the point of uselessness.
The markets take money from the impatient and give to the patient.
Ralph Vince writes:
There are plenty of mega-institutions whose horizon is longer than the human life expectancy.
They are plenty patient.
They're just slow, and adding into market drops must be done by committee. An individual, with adequate grit and nerve, can take advantage of that.
We live in an era of incredible fear. The multiples on stocks are further evidence of that - the world staggering around as though recovering from a good bonk in the head, the periods, roughly, 2001Q3 - 2016Q3, by many metrics worse than the Great Depression.
There's SO MUCH FUEL out there.
Russ Sears adds:
While I will agree that there are many institutions that should have an infinite time horizon they are run by humans that have a finite political power over them. And generally the more politically charged the leaders must be, the shorter the patience shown.
Ralph Vince writes:

Russ, yes, in the West.
But some Middle Eastern SWFs have no such pressure–one's "position" determined at birth, the possibility of screwing up diminished via indexing.
Stefan Jovanovich writes:
NASRA says their members collect 2,850 billion dollars annually in state employer and employee contributions. That averages out to 7.8 billion daily, not 750.
Dr. Morton, a Hartford dentist, developed the first practical use of anaesthesis and went to Dr. Warren who is generally classified as the first man of Harvard Medical schools having founded Mass General and Brigham…but he was quick to lead a chorus of "Bah Humbugs" for Dr. Morton when he presented the discovery at a round at Harvard medical. But 5 years later he amputated a leg and Dr. Warren cried knowing that he had been all wrong in opposing this life saving technique: "this isn't humbug" he said and cried.
There is a popular new baseball book.
It is making the internet rounds.
It mentions updated and enhanced data analysis techniques.
Excerpts discussing weighted baseballs looked interesting.
Perhaps there are applications to other sports and skilled endeavors.
Leg weights were brought to mind.
"VERDICT: Jury awards Gibson's Bakery $11 million against Oberlin College"
There is in my opinion a great similarity between the problems provided by the mysterious behavior of the atom and those provided by the present economic paradoxes confronting the world. In both cases one is given a great many facts which are expressible with numbers, and one has to find the underlying principles. The methods of theoretical physics should be applicable to all those branches of thought in which the essential features are expressible with numbers.

I should like to suggest to you that the cause of all the economic troubles is that we have an economic system which tries to maintain an equality of value between two things, which it would be better to recognise from the beginning as of unequal value. These two things are the receipt of a certain single payment (say 100 crowns) and the receipt of a regular income (say 3 crowns a year) through all eternity. The course of events is continually showing that the second of these is more highly valued than the first. The shortage of buyers, which the world is suffering from, is readily understood, not as due to people not wishing to obtain possession of goods, but as people being unwilling to part with something which might earn a regular income in exchange for those goods. May I ask you to trace out for yourselves how all the obscurities become clear, if one assumes from the beginning that a regular income is worth incomparably more, in fact infinitely more, in the mathematical sense, than any single payment? In doing so I think you would then get a better insight into the way in which a physical theory is fitted in with the facts than you could get from studying popular books on physics.
Paul Dirac said this at the banquet for the Nobel prize winners in 1933. If you bother to search the net on this topic, you will find the usual harrumphing of the Economics degree holders (Tyler Cowen offers his usual Berkeley snot rockets) about how Dirac was a genius but not as smart as they are about their subject.
Dirac never again discussed economics in public or private. He had thought about what the fundamental principles could be and offered his quiet suggestion about where so far they had failed to pass the test that physicists were required to apply to their work. The theory of discounting did not compute successfully as a prediction of future events. In pointing out the infinitely greater value (in a numerical sense of that tricky word) of a time series (which is how the math works out even for us village idiots) versus a single payment, Dirac was telling his audience what physicists were struggling with - those bothersome infinities that keep destroying the mathematical truths and beauties of our thoughts about nature.
Does anyone have some tips for teaching a 9 to 11 year old checkers and chess from a beginner/intermediate level? Thanks.
Victor Niederhoffer writes:
I would suggest checkers as much better relevance to logical thinking and binary decision making the crux of all electrical circuits as a foundation for decision making in life. Chess is a contrived world relating to warfare in the old days. As to how to learn checkers, I would load checkerboard program onto their computers and play against the engine. Tom Wiswell wrote 22 books that are good and some of them are for beginners. You might read Edspec the chapter on Tom's proverbs of life: "Checkers and Markets". Playing with one's father or mother is very resonant in life. Good luck.
JayJay Hales writes:
Go is a nice boardgame as well. Although in general not as popular in the west, it has a bit of a foothold among mathematicians.

Center for American Progress: "Ending Special Tax Treatment for the Very Wealthy"
Kim Zussman writes:
(Cue Sonny and Cher "The Beat Goes On")
In the US the top 10pc pay most of the taxes, and a large portion of low income pay no income tax. Maybe we need leveraged taxes, like SPU: the top must pay 300pc and the bottom pays -200pc. This will not only be fair to the poor, but will also importantly maintain governing apparatchik's vig and fiefdoms.
Stefan Jovanovich writes:
The analysis has the usual academic corruption; it only examines the facts that support its conclusions. There is no mention of the other direct and indirect taxes that are levied in the U.S. against people, property, spending and incomes. The people with "low" incomes pay almost all the employment taxes collected. If the authors were serious about taxing the rich, they would have spared us the elaborate discussion and simply advocated removing the income ceiling on Social Security and other employment taxes. That alone would make Social Security's pay-go financing secure for this century. Those of us who have fond memories of our anarchist grandfather would be happy to add a further adjustment in the name of having one big tax. (The Wobblies platform was "one big union"). Abolish all confiscations of income from savings (interest, dividends, pass-through distributions, capital gains, "excess" Social Security) and tax those incomes as further employment income. That alone solves the inequality of the Federal tax system and the unfunded liabilities for Medicare as well as Social Security.
So, why don't Lefties offer this alternative - which would be simple and avoid all further adjustment of the income tax? Because "fairness" is about assuring that the rich use the Buffett Dodge to subsidize the non-profitistas. Keeping high marginal rates at the top guarantees a continuing flow to foundations.
That motivation explains the authors' other glaring omission. They do not discuss the Federal estate tax. All the subsidies for income on securities (the special rates for interest, dividends, long-term capital gains) are more than successfully recaptured by the estate tax. If, instead of the current system, estates had a single flat rate equal to the employee share for Social Security, net collections from the estate tax would go up ten-fold. But, that would crush the rake-off by recipients of the deductible bequests. Can't have that either.
Statistical Analysis of Extreme Values cited by Chair is useful for risk analysis. I've used survival stats on when to expect the next hi vol event and Vince's binomial analysis for leverage analysis.
Reiss and Thomas use a number of methods and begin analyzing the probability of exceeding a certain value in a given time. For example a daily range of over fifty SP or 100 in a year. They use Pareto distributions as a parametric model among other methods. They state Poisson distributions fit binomial distributions in smaller data sets. The book includes software. I'd be interested to do an analysis of expected high vol events in a year or number of days in a month in an event. I think adding weekly or monthly occurrences of extreme highs would be useful as in the last and current hi vol events.
PredictIt offers its predictions for 2020.
The posted prices compute as these odds:
Trump - 7/5, Biden - 19/5
Trump to win - 42 cents; Democrat Party to win - 56 cents.
Net gain: 2 cents on a bet of 98 cents (2%) that will pay off in 17 months if Trump is the nominee.
Biden to win - 21 cents, Republican Party to win - 47 cents.
Net gain: 32 cents on a bet of 68 cents (47%) …
Automobile Production in US vs. Mexico, by brand:
Toyota - 1.4M, .089M
Volkswagen - .3M, .825M
Charles Sorkin writes:
I believe that the supply chains are far more complicated than a simple production tally would lead one to believe. There is an enormous volume of intermediate goods and finished auto parts which are assembled and transported across the border in a multitude of ways (some more than once) before delivery of finished vehicles in the US.
Stefan Jovanovich writes:
This may help.
"Toyota Production in North America Nearly 2 Million in 2017"
David Epstein is a writer who had a NYT bestseller in 2014 called The Sports Gene.
His new book is called Range.
In this podcast interview, Epstein discusses the book.
Lots of interesting topics, including some nice statistical points, and also a few lagniappes for Gladwell h8rs:
Epstein mentions this online discussion between him and Gladwell.
The paradox of "modern" land warfare is that it is now settling into a convention that is more than a century old. Artillery and aircraft are the only two means of killing and breaking things that do not require engagements by line of sight. The political tolerance for casualties is now so low that having men and women stand within rifle range of each other and exchange fire is no longer acceptable as a tactic, except, of course, in fictional dramas. Armies will continue to train for such fighting because it preserves the necessity of large headcounts (officers need subordinates); but the Second U.S.-Iraq War and the subsequent "surge" will be the last times infantry divisions take the field for the U.S. in foreign wars. There will still be the need for blowing things up and terrorizing the enemy, but that can now be done more safely and efficiently using bombs rather than bullets. Since the physics of taking bombs and carrying them into the air is so much more expensive than shooting them out of breach-loaded barrels, cannons are much, much cheaper as a solution. Thanks to GPS-guided shells, artillery is now flawlessly accurate. Give a battery a coordinate and within less than a minute it will be gone.
Archives
Resources & Links
Search