Victor,
For month and months I've been meaning to email. I blame two books for the delay…
I've been posting on this year's debate topics since last summer (immigration, foreign aid, terrorism policy) at www.EconomicThinking.org.
Months ago I read Adam Minter's Junkyard Planet, and it's just a great tour of entrepreneurship and innovation in this important corner of the U.S. economy. I think you would enjoy it.
Shifting to the foreign aid topic, I've been trying to catch up on books and research. We had a foreign aid related debate topic ten years ago. Many new new books since (Nina Monk's The Idealist is great).
Someone in my town, Burien (south of Seattle, near Seatac airport), posted a link to a left-wing banana history video, claiming U.S. corporations like United Fruit destabilized Latin American countries, causing today's trouble with migrants at the border. (Plus claiming big corporations dominate the banana industry because U.S. consumers refuse to pay just 10 cents more for bananas from "family-owned" farms)
So… after some research I purchased The Fish That Ate the Whale, a book about the adventures of Sam "the banana man" Zemurrray. It's also a fascinating story of entrepreneurship and innovation. Banana entrepreneurs converted malarial tropical forests and swamps to flourishing banana production, plus built railroads to transport bananas fast to consumers. Politicians and crony capitalists replaced the mosquitos as parasites of the banana ecosystem.
Anyways, I've not managed to write by article or post on these books yet.
But I wanted to write anyway just to say hello.
Also, Economic Thinking programs continue. Lots of great students as usual.
Greg
"The Hipster Effect: Why anti-conformists always end up looking the same"
People make a statement when they embrace individualism and oppose social mainstream, but still end up looking alike. Even with hundreds of styling choices, they still come out the same, with cookie cutter exactness. One would assume that this effect is present in the markets. How would one measure this?
A familiarity of this phenomenon might add value to any spec's operation. This is worth studying.
"Federal Trade Comission Oversight and the Need for Online Consumer Privacy Legislation"

However, if the idea is that "harder regulation" will somehow tame the big Silicon Valley platforms, the opposite has happened. The EU's General Data Protection Regulation (GDPR), along with similarly heavy-handed regimes such as California's Consumer Privacy Act, entrenches established platforms that have the resources to meet their onerous compliance requirements. Since the GDPR's implementation in May, the rank and market share of small- and medium-sized ad tech companies has declined by 18 to 32 percent in the EU, while these measures have increased for Google, Facebook, and Amazon. My new paper, "What the GDPR really does and how the US can chart a better course," documents these unintended consequences and argues for an innovation-based approach to data privacy and protection along with consumer education.
anonymous writes:
Thank you, Mr. Mabry, for sharing this fitting analysis of the EU Data law.
Regulation is always institutionalized corruption, collusion and state-sanctioned monopolization against small enterprises and citizens.
It is very hard not to rant about this topic; Hey Europe I recommend burning books next–surely books are more dangerous than allowing us to read American newspapers!
Something with market implications: Significant Wave Height
And an interesting bio: Walter Munk
Jim Sogi writes:
As a surfer, I expect at least one wave on any given day to be 10x the size of the smaller sized waves. The idea of the "rogue" wave is also misguided since in the open ocean there will be waves, 10x the smaller sized wave on any given day. We call it the wave of the day. Lucky is the guy who waits for it and doesn't get caught inside and thrashed and can ride the crest to the inside.
It's the holes created in the water, not just the peaks, that can be as dangerous as the breaking crest. I've been in rough water when the boat just drops below the surface in a terrifying moment as the water sucks out under the boat. Not intuitive at all. These can be terrifying market moments when it happens, but it's definitely part of the ocean and market physics.
What are the scans like for the last 30 trading days with p near 50%? Is this predictive? Sam liked to compute regressions of current forward 3 and 6 month as dep compared to most recent 12 months as independent. The gist was that the change in the last 3 and 6 months was highly pos correlated with the dependent. He was a great man rivaling Osborne in his case his layman's contributions.
Today, in 1852, the Michigan Southern completes the railroad connection from New York to Chicago.
As Jason Zweig notes: "Instead of more than two weeks by horse, coach and canal boat, it now takes just two days by rail to travel from New York City to Chicago."
.
.
"We often shorthand our explanation of AI bias by blaming it on biased training data. The reality is more nuanced: bias can creep in long before the data is collected as well as at many other stages of the deep-learning process. For the purposes of this discussion, we'll focus on three key stages."

"This is How AI Bias Really Happens–and Why it's so Hard to Fix"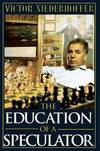 Specs,
Just wondering if any of you have been doing anything related to Machine Learning for modeling the markets?
Years ago, reading The Education Of A Speculator, I learned that Victor was not fond of Neural Networks and the like.
Anything changed?
Regards,
Newton
Mr. Isomorphisms writes:
You're quite late to the party if just starting.
qplum.co was at a supposed quant conference claiming he had the greatest returns (at the youngest age) of any Tower partner. I was skeptical. For reference the same conference had a bloomberg guy claiming sharpe >5 to a twitter signal (whoops, trading costs not included. Wtf)
2-3 years ago finance bros were all over NLP looking to beat the market. Now the papers are out from that movement. arXiv has turned itself inside out with DL + markets nonsense. I feel like this (and even DL) jumped the shark several years ago. If you want to learn about NN, read Eugenio Culurciello's post (originally on his github) on neural net architectures. The big advances in image recognition were due to flickr users tagging massive amounts of data.
S Mallat and R Vershynin have done some good work in the last 5 years while everyone else is going crazy. Even N Matloff is apparently caught up in the eddy, making points about NN that L Wasserman published 20 years ago. Francois Chollet is moving on. You should too, unless you have a good reason not to. As someone else mentioned, tensorflow, caffe, model zoo, are good fun to play with, if that's your only goal. otoro.net made some fun video games with convnet.js. Think a little more creatively, like that, if you want to play this game.
Remember Le Fevre's the "Turkey" in Reminiscences of a Stock Operator. The young guy told him, sell, take your profit. The Turkey says: "It's a bull market. I don't want to lose my position."
That's the problem with these bull markets: they keep going up and up, and you can't get back in if you lose your position. And they can keep on going for years. It's one thing to catch the bottom. It's another to hold for the bull run in size.
Worse than jealousy is envy. A good precis of its horrible tentacles is Helmut Schoeck's book: Envy: A Theory of Social Behaviour.
This slowdown (actually, a reduction in the upward rate-of-chage of most measures) looks like it is more of a "touch-n-go" variety like we saw in 94-95. (And also comports to the extremes in negative sentiment seen in Dec).
Nothing would fuel a great equities run like higher commodity prices and energy costs, if it can muster. Even a hawkish Fed in 2019 has bullish implications if the long end rises as well.
The first in the two volume autobiography of Asimov is perhaps the best I've read.
If you like to learn, or are from NY, this is a personal eyeopener.
The second book in the series, after he landed on Easy Street, is boring.
"In Memory Yet Green: The Autobiography of Isaac Asimov, 1920-1954"
I often say, "Nothing gets me in shape for skiing like skiing." I have an exercise regimen that is intended to keep me in shape in the off-season. Yet it often seems that no matter how much I run, bicycle, or lift weights during the summer, I still end up exhausted after a few runs on the first day I actually ski. I have learned to expect this and now make a point to ski on early-season days with poor snow quality in November or December. Mr. Sogi noted the importance of being "on it" in surfing in this 2007 post: I believe a similar principle applies to trading. If I don't trade actively enough, I begin to lose my feel for the market. There is something very direct and personal about experiencing points up and points down in one's own bottom line.
Larry Williams adds:
Oh yes, you have to stay in the flow of the wave to feel and read where it is most apt to go.

On the way back from the Canadian Rockies we ran into the snowstorm of the century coming over the pass into Seattle. I noticed the difficulty people have in changing their mental models to fit a new situation. Despite icy roads, deep in snow, and blowing wind, many retained the old drive 70 in any conditions model of motoring. Soon we saw cars spinning out into the deep snow.
Traders also run into trouble when conditions change and there is a fat tail event. They keep the same low vol model in their heads and get into trouble. The same problem exists for fixed algos when conditions change and they use the same model.
The problem is when a new situation arises that has never occurred before. It happens quite often. It just did recently. Models built on experience may be deficient. It's clear one has to retain some sort of flexibility.
Should billionaires be permitted? This question came up recently and reminded me how we fit uneasily with other animals of our world.
I admit to being jealous. I can probably beat them in target shooting, mountain biking, or maybe some arbitrary measure of decency. But whether we admit it or not, they are the winners of the big game we are all playing.
Someone close objected to the unfairness of many who live on very little because of genes or other involuntary factors. I told her that cheetahs are fast, and we have to accept that. And elephants are more powerful, and we can only stop them with tools of our minds.
Then I thought of birds. During recent storms here there were gulls soaring in roaring rain and whipping winds. They didn't have to. They want to because they can. Who doesn't wish they could fly?
Aren't we jealous? Why shouldn't we kill them away, so we don't have to see how they inexplicably achieve what we only dream about?
Reminds me of the Elton John song "High Flying Bird".
Leo Jia writes:
Reminds me of "The Song of the Stormy Petrel" by Maxim Gorky
Up above the sea's grey flatland, wind is gathering the clouds. In between the sea and clouds proudly soaring the Petrel, reminiscent of black lightning.
Glancing a wave with his wingtip, like an arrow dashing cloudward, he cries out and the clouds hear his joy in the bird's cry of courage.In this cry — thirst for the tempest! Wrathful power, flame of passion, certainty of being victorious the clouds hear in that bird's cry.
Seagulls groan before the tempest, - groan, and race above the sea, and on its bottom they are ready to hide their fear of the storm.And the loons are also groaning, - they, the loons, they cannot access the delight of life in battle: the noise of the clashes scares them.
The dumb penguin shyly hiding his fat body in the crevice . . . It is only the proud Petrel who soars ever bold and freely over the sea grey with sea foam!Ever darker, clouds descending ever lower over the sea, and the waves are singing, racing to the sky to meet the thunder.
Thunder sounds. In foamy anger the waves groan, with wind in conflict. Now the wind firmly embraces flocks of waves and sends them crashing on the cliffs in wild fury, smashing into dust and seaspray all these mountains of emerald.
And the Petrel soars with warcries, reminiscent of black lightning, like an arrow piercing the clouds, with his wing rips foam from the waves.
So he dashes, like a demon, - proud, black demon of the tempest, - and he's laughing and he's weeping . . . it is at the clouds he's laughing, it is with his joy he's weeping!
In the fury of the thunder, the wise demon hears its weakness, and he's certain that the clouds will not hide the sun - won't hide it!The wind howls . . . the thunder rolls . . .Like a blue flame, flocks of clouds blaze up above the sea's abyss. The sea catches bolts of lightning drowning them beneath its waters. Just like serpents made of fire, they weave in the water, fading, the reflections of this lightning.
-Tempest! Soon will strike the tempest!
That is the courageous Petrel proudly soaring in the lightning over the sea's roar of fury; cries of victory the prophet:
-Let the tempest come strike harder!
We have lots of trees here in the Virgin Islands and pursuant to our host's advice I have been studying them.
There are 2 types of trees here: those that survive hurricanes and those that don't. The more limber ones like the palm trees, Norfolk pines, coconut trees and bushy looking ones all came back. The big thick trunk trees had most the limbs snapped off. The shallower the roots the more apt they were to be uprooted and tumble over. Trees that had survived Hugo, a storm a little worse than Maira, did not make it this time. Because they were old? Or more exposed this time?
Trees of the same type grow to different heights. The more we fertilize our trees the healthier they are and the higher they grow…but none grow to the moon. We have 2 avocado trees close to each other…one bears fruit and one does not. Our well treated lime tree died while a Papaya Tree came from no where and gives us great breakfasts treats. Mangoes are too plentiful and many people—who love to eat them—can't touch them as the skin as a poison ivy like substance.
Locals are now making Vodka from the starch rich Bread fruit from the tree of the same name. Bread fruit is also a banned substance for athletes as it, like some yams, has natural steroids.
Before storms we cut back the tops of trees and loose branches etc…all that trimming back lasts about a month and then…Zingo! They grow right back
My apologies for the most recent rant about Grant's being so virtuous on the question of "race". I have (finally) made it to the backstretch with my work of fiction (the two previous attempts pulled up lame without even making the quarter pole) and the horse and I are getting feverish. I do have the excuse of seeing a real parallel with the past through Grant's eyes. For me the present frictions very much mimic the shifts in diplomacy and commercial relations that occurred in the last quarter of the last third of the 19th century. Up until the Spanish American War, the greatest testiness in "international relations" (sic) had been between the U.S. and Britain. Germany, the China of the day, had approved of America and its culture. As the Chinese have become a primary audience for U.S. entertainment, the Germans devoured dime novels and were fascinated by the American West. When Grant went to Europe on his world tour, he found "ordinary" (sic) Germans delightfully democratic compared to the British; and he hoped that, having finally defeated their Napoleonic enemy France, they would have the sense to choose commerce over empire. He did not find Bismarck and the Prussian General Staff to be nearly as clever as they thought they were; but it appeared that Bismarck would be able to get the Kaiser and the generals to see the folly of choosing a war with the Russians, when they could have immensely profitable trade instead. Grant's hopes were disappointed. Instead of building a simple and inexpensive canal in Nicaragua in the 1880s, the U.S. waited a quarter century and built the aquatic equivalent of the space shuttle. The Germans chose empire instead of trade and then managed to turn the British into American allies by choosing Spain over the U.S. in the conflicts over the Caribbean and the Pacific.
Like everyone, I've seen countless images of forests of high rise apartment buildings in China…but I'd not seen a single image from inside one of those buildings, until I hit this link: "Chinese New Year: Cultural Snapshots of Society".
Can someone "who's been there" comment on how typical what's portrayed is? I have no information on this and would value any insights.

I wonder what Ralph, Larry, Bill and anyone with economic outlook have to say at this juncture. A quick 6-month drop from 1,800 to 600 is impressive: "Ocean Shipping Rates Plunge: Just a Blip or the End of Globalization".
Bill Rafter writes:
Funny that you should ask, particularly today as I am writing a missive about that to clients.
The macroeconomic numbers show NO negativity. They look quite good. But of course, that's not the stock market.
This past week we have liquidated some individual equities that had given individual squirrelly signals, getting down to 75% long. They had been good longs and we were surprised when they had to go. We had not replaced them, mainly because the buy list was not impressive. But we were anticipating going back to 100% long Monday or Tuesday. That was before I reviewed the current situation today. Now we discover that we must liquidate another 5%.
The big surprise is that a number of the "lesser" indices have given good sell signals, meaning at the very least that a further rally is not imminent. In addition to those public indices, several of our own constructed indices suggest the market has overrun itself, meaning at least a pause. We may find ourselves liquidating our entire long position.
But to reiterate, the macroeconomic numbers are fine.
It might help to think of money as the protein result of economic evolution. If one accepts that premise, then Crick's Central dogma of molecular biology tells us that wealth has no part in the determinism; it is an end result only. "The Central Dogma. This states that once 'information' has passed into protein it cannot get out again. In more detail, the transfer of information from nucleic acid to nucleic acid, or from nucleic acid to protein may be possible, but transfer from protein to protein, or from protein to nucleic acid is impossible. Information means here the precise determination of sequence, either of bases in the nucleic acid or of amino acid residues in the protein."
Mises wrote in 1940 what it is still difficult to say 80 years later: the "working class" in Germany were the Nazis most dedicated supporters precisely because Hitler offered "full employment" through public spending. Hitler's dilemma in 1939 was that the German central government had no more usable FX with which to pay for its imports. The only means of continuing the supplies from Scandinavia and the Baltic and Romania was to make German IOUs as good as cash in the same way Napoleon persuaded Continental Europe to accept the "reformed" (sic) French currency. The Soviets could not be so easily threatened, but they could be bribed with half of Poland, the Baltic and a slice of Finland. Even so, everything depended on the French and British believing that an invasion to the Rhine would only bolster Hitler's popularity, not destroy it. So, as Mises notes, leaflets were dropped instead of bombs.
Peter Ringel writes:
The left here always gets a little bit annoyed when one highlights, that NAZI stands for National SOCIALISM (A member of the National Socialist German Workers' Party NSDAP). It would be nice if more (in Germany) understand, that economics is the driving force of history–not political or religious "ideas".
I keep hearing about this new green deal. And while that sounds like a lovely idea, I wonder how that grid would be holding up in Chicago right now.
I also wonder how exactly–after we ban petroleum–we're still going to be able to produce solvents, diesel fuel, motor oil, bearing grease, ink, floor wax, ballpoint pens, football cleats, upholstery, sweaters, boats, insecticides, bicycle tires, automobile bodies, nail polish, fishing lures, dresses, tires, golf bags, perfumes, cassettes, dishwasher parts, tool boxes, shoe polish, motorcycle helmets, caulking, petroleum jelly, transparent tape, faucet washers, antiseptics, clotheslines, curtains, food preservatives, basketballs, soap (which is why it's hard to get that motor oil off your hands, vitamin capsules, antihistamines, purses, shoes, dashboards, cortisone, deodorant, footballs, dyes, panty hose, life jackets , rubbing alcohol, linings, skis, TV cabinets, shag rugs, electrician's tape, tool racks, car battery cases, epoxy, paint, mops, slacks, insect repellent, umbrellas, fertilizers, hair coloring, fishing rods, lipstick, denture adhesives, ice cube trays, synthetic rubbers, plastic wood, electric blankets, glycerin, fishing boots, aspirin, balloons, parachutes, telephones, pillows, enamel, dentures, shaving cream, ammonia, fan belts, movie films, model cars, folding doors, cameras, iphones, golf balls and toothpaste.
The list is longer, but I have to get up and go to work. Unfortunately, my day doesn't consist of dreaming about the reversal of industrial revolutions.
I struggle to find an instance of equities being overvalued. This link shows not only my model for real-return adjusted earnings' linear relationship to the S&P ("model") but of particular interest the P/E of the S&P with respect to the P/E of the 30 year constant.
Gibbons Burke writes:
What caused the quantum jump and return excursion of the SP_PE line (red) ~2010?
Earth Link writes:
Earnings fell precipitously, particularly in the financial, energy, and materials sectors, during the 2007-8 financial crisis, and rebounded beginning in mid-late 2009. S&P GAAP earnings were negative in Q4 2008, and were also significantly lower than previous levels in Q3-2008 and Q1-2009, but by Q1-2011 had recovered to pre-crisis levels.
The AFC team wins the Super Bowl, and given the initial lopsided correlation of this nonsensical indicator, it is, if anything, bullish for stocks for 2019. This is not based on a ground hog's shadow, but on Borel's Law of Large Numbers.
I learned in 2013 to not fade this law in markets as well as to not trust any technical divergences in the face of good fundamentals.
Archives
Resources & Links
Search