When considering the fast food industry, I can't help but think of Japan, which (though I've never been) appears to run largely on vending machines, or at least to a much greater extent than we do.
I imagine a fast food joint where the customer orders via cell phone app, arrives at the location, walks up to the window, swipes the phone which confirms the order and executes payment, and then the food slides down various chutes into the delivery bag, and the glass doors open and the customer takes the bag. It makes me think of old-style self-serve cafeterias, whose configuration would be simpler now with cell phone.
Stefanie Harvey writes:
To Al's comment, this is already in California: Eatsa
It's one of my favorite places when in SF to grab a quick bite. You can order onsite with a kiosk but most people use the phone app.
anonymous writes:
Revenge of the automats
15th March. Debt Ceiling at 20 Trillion USD will be law?
Will it be Stop Loss day for America, deployed with discipline?
Or Trumpesque Trump-speak will unleash volatility violence world over?
Is this market an unstoppable train that is going to keep on its rails or an unstoppable train that will skid to stop?
What do you think?
Gold up, Dollar up, S&P Up has been a good nice happy game for all. Will all 3 keep moving up? Which one or two will tumble?
Negative interest rates in some parts of the world and unbelievable debt mountains in other parts of the world. Cognitive Dissonance is the new normal?
Is might going to be right or right is might?
Will Trump stick to the pre-defined stop loss for the balance sheet of the treasury? Or he is the savviest trader ever that we are yet to see who will break the rules to come out winner?
Is this a situation where sticking to the stop loss will bring more losses since Cognitive Dissonance is the new normal or sticking to the stop loss will keep the Equities train unstoppable?
Kora Reddy writes:
Anything quoting Mr. Stockman suffers from at least 3 problems that I could think of:
1. "defensive attribution hypothesis"
2. as a counter in me says "a broken clock is wrong 22 times wrong" –> "David Stockman warns both Trump and Clinton could lead to 25% sell-off"
As we all know that on 4th Nov 2016 $SPY close is 207.33 vs. today's close of 237 roughly 30 points up or ~15%
3. HE IS AN ZEROHEDGE CONTRIBUTOR
ps: I hope I wont be banned from Dailyspec as I used nc-17 rated words like "zerohedge".
If it's tough to reproduce research in biology and medicine, what does that say about all the sweeping conclusions generated by research in the behavioral, social and economic realms?
This link is to a map from the Tax Foundation that displays the highest marginal tax rates in each state.
The overlay with the 2016 Presidential and Congressional election results is far from perfect. Mrs. Clinton won two of the 5 states with zero income tax; Trump won the other 3. But there is definitely a correlation between how much the rich are to be soaked and which way the independents drifted in the last election.
Casanova was a consummate gambler. He started the French Lottery which Stigler has written about and visited every other European country trying to establish a similar arrangement there. He was unsuccessful in these countries in that area although he was able to gain romance in the process. Down and out on his luck, he realized the key to success was to own the House, and take the rake. He started a Faro Game in partnership with a patrician which apparently was necessary to avoid the inquisition. He had to borrow money for this purpose as he was very generous with his 124 romantic conquests. The terms on the Rialto were 5% a month, with the interest deductible and paid in advance. Security was also required. The denizens of the Rialto took quite a piece of flesh. But Casanova was able to repay the debt shortly thereafter and made a fortune as the house in Faro, albeit according to what I've read the house advantage in honest Faro games was just 1 % or so.
Jeff Watson writes:
I always love seeing slot machines being advertised as being the loosest slots in town, 98.5% payback etc. What 98.5% payback really means is that if one puts $100 through the machine, one will get, on average, $98.50 back and so on. 1.5% vig is quite lethal in the long run, it's lethal in the short run, for that matter.
As an aside, here's the full text of "Memoirs of Jacques Casanova". This is a really good read, by the way.

Just as "The Big Short," debuted one month before the low last January, (the moral lost on almost all who saw it was that the story wasn't about anyone who caught the short side of the '08 crash, a drop of about 7,700 dow points, or about 56%, but the big long that followed– the dow rising 14,370 + points since then, or a gain of about 222% of what the drop was) I saw an ad on television featuring a commedienne I find highly offensive touting pastel-colored jeans.
It's very interesting to begin seeing these cultural reflections of bull market.
It will be very interesting to see if a musical wins best picture further buttressing this. And that's something I plan to learn in the morning.
Musicals are more of a bull market phenomena, and certainly La La Land is the antithesis of the pervasive, dark-themed movies of the recent past.
Leading up to past Super Bowl appearances, Patriots head coach Bill Belichick has had his team stop for a half hour in the middle of practice to simulate the halftime performance.
The most profound book on the evolution of American ideology for the last 50 years is The Adjusted American by Snell and Gail Putney. The revealing subtitle is 'Normal Neuroses in the Individual and Society'. An adjusted American is a citizen who has bought into a mass neurosis that the country declares normal, and so is adjusted. A more accurate adjective is misadjusted.
The author explains the neurotic tendencies of the average American that are considered normal with a nearly overpowering peer pressure. The theory, which I have found accurate in haunting every facet of all the states from the Alaskan frontiers to Manhattan streets to Florida swamp and Los Angeles megacity, is that the regular citizens are considered normal and even encouraged by the larger social structure. Most of the social and personal ills of society are based on this alienation of qualities from the true self onto others.
The implied goal for all of us trapped in the adjustment mentality is to seek other role models so that we can take control over our lives. It is difficult because the alienation is encouraged by social pressure to conform to a certain neurotic ideal image.
Slab City is the best example of a group who have broken free and offer themselves as the last free place to regain a true self, cheaply, easily, and overnight.
The fence between the adjusted American society and Slab City is our contrasting world views. Slab City holds a sharp edge of independence and self-sufficiency against the settled, sober and unadventurous outside. Either the town will prevail, or the country will smother them. Or, an apartheid – separation on grounds other than race – will carry us into the future. In that case, Slab City will grow by leaps and bounds.
The Tim Ferriss nutrition recommendations in Tools of Titans would seem to deprive many of life expectancy if taken. His whole book is littered with the high protein low carb diet recommendations to say nothing about the upside down naked exercises in the morning.
One drive through Slab City causes some tourists to wonder why they haven't run over the place with bulldozers.
They did run it over with bulldozers in the 90s. There used to be dozens of burned autos and trailers along the main drag. Simultaneously, the county arrived to tow all unregistered trailers and cars, which were in the majority. It was a huge sting, and the price for old trailers to call home skyrocketed.
It will happen again, but Slab City is resilient. Other U.S. cities that have been destroyed and rebuilt are Galveston TX, Dayton OH, Anchorage AK, and St. Louis MO.
There's a mega-church parson the Slab underworld is trying to run out of town. They beat him up, walked him to the town limit, tried to burn his big top tent, drilled a hole in his panel truck gas tank, hired, hired someone to put a rattler in his bed, stole all his valuables, and soaped his glasses 'Pedophile'. However, he resilient too, and is trying to take over Salvation Mountain and turn Slab City into a prison work camp to clean it up.
There are nothing but boos and cheers on the sidelines.
"For the first time ever, astronomers have discovered seven Earth-size planets orbiting a nearby star — and these new worlds could hold life."
This cluster of planets is less than 40 light-years away in the constellation Aquarius, according to NASA and the Belgian-led research team who announced the discovery Wednesday.

The planets circle tightly around a dim dwarf star called Trappist-1, barely the size of Jupiter. Three are in the so-called habitable zone, where liquid water and, possibly life, might exist. The others are right on the doorstep.

Scientists said they need to study the atmospheres before determining whether these rocky, terrestrial planets could support some sort of life. But it already shows just how many Earth-size planets could be out there — especially in a star's sweet spot, ripe for extraterrestrial life.

The takeaway from all this is, "we've made a crucial step toward finding if there is life out there," said the University of Cambridge's Amaury Triaud, one of the researchers. The potential for more Earth-size planets in our Milky Way galaxy is mind-boggling.

"There are 200 billion stars in our galaxy," said co-author Emmanuel Jehin of the University of Liege. So do an account. You multiply this by 10, and you have the number of Earth-size planets in the galaxy — which is a lot."
In the same period of great adventure at the turn of the 20th century, two authors wrote of their travels to forbidden continents. Teddy Roosevelt, stepping down from the presidency, went to the foreboding Amazon and converted his journals into the book Travels through the Brazilian Wilderness, a few years after Mary F. Kingsley, a sheltered Victorian spinster suddenly freed from caring for her two sickly parents after they passed within six weeks of each other, went and wrote of the deepest, darkest Travels in West Africa.
In so many words, Roosevelt belly flops through the wilderness as Kingsley smashes through it.
Roosevelt writes soundly, and unfortunately, about what might have happened, did happen to others, and how dangerous it was to stand behind a rifle before a charging elephant, and hold a pen amongst whining mosquitos.
In the meantime, Miss Kinsley set out into uncharted regions and across treacherous swamps, going where few white men, let alone women, had ever been. She sometimes went in disguise, and preferred the uncovered cannibals to the cups of tea served by dignitaries. She learned the tracks, rivers, tribes, and tricks from the traders, and then vagabonded it. Once in a game trap set with spikes her voluminous skirts saved her from painful death. Alligators attempted to climb in her solo canoe, which she dealt with by crashing with a paddle. She got along well with practically every other living thing she met, drawn to life, and collecting specimens, and living to tell it in a lighthearted manner after sitting down with tired feet to a welcome pen and paper.
A coffee shop opened six months ago in Slab City called Starbucks that served coffee that the people swore rivaled the real thing. The shop was erected on a slab with wood pallet sides and comfortable couches built into a Palo Verde tree, and a drive-through under a branch where clients could pick up freshly brewed methamphetamine.
Today the sheriff picked up the manager for outstanding warrants. After he was escorted to jail, his 'grandmother' burned the store to the ground, including two 8-week old Cocker Spaniel pups named Caffeine and Free. Starbucks is still hot and black, with a new smell.
For the first time ever, astronomers have discovered seven Earth-size planets orbiting a nearby star — and these new worlds could hold life.
http://www.scpr.org/news/2017/02/22/69258/live-7-earth-size-worlds-found-orbiting-star-could/
Rob Arnott et al has released a new paper on Smart Beta, a topic that has gotten some air time here. His observations have analogs to other investing styles too.
As one expected there is a huge coverup of the immigration problem in Sweden to humiliate the Pres.
Russ Sears writes:
Classic example of attacking the lack of formality in the delivery of the message rather than paying attention to the message. Attacking the credibility of the witness, blaming the victim, etc. Clearly this has business applications as I have seen this with insider action with dire consequences.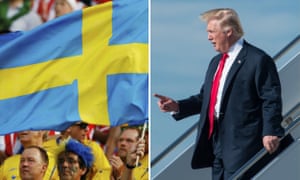 "Donald Trump Appears To Make Up Sweden Terror Attack"

The crowd in Orlando understood what Trump was referring to - the "news" that someone had been set on fire in a public square in the country that (once upon a time) gave us Volvo and Saab cars. Here is what the President said on the subject of "Sweden":
"Here's the bottom line. We've got to keep our country safe. You look at what's happening. We've got to keep our country safe. You look at what's happening in Germany, you look at what's happening last night in Sweden. Sweden, who would believe this. Sweden. They took in large numbers. They're having problems like they never thought possible. You look at what's happening in Brussels. You look at what's happening all over the world. Take a look at Nice. Take a look at Paris. We've allowed thousands and thousands of people into our country and there was no way to vet those people. There was no documentation. There was no nothing. So we're going to keep our country safe."
When the HuffPost and the former Prime Minister of Sweden and Boris and others "Fact check" Milo's Daddy, they are not doing what copy editors were once paid to do: go to the actual data. But one has to make allowances. What infuriates the educated Left, which includes nearly everyone with an advanced academic degree, is the man's language. It is so maddeningly vulgar - just like "the people's".
When I was in short pants wandering around Harcourt Brace & Co.'s offices on the weekends asking the editors to tell me about their WW II experiences in the early 1950s, Trump's syntax and vocabulary would have been scored as statistically average for 4th graders in the U.S. (I have not seen raw scoring for "English" testing for American elementary schools in nearly 3 decades so I have no idea how they would be scored now; my guess is that it would be 7th-9th.) If my guess for current standards is correct, that
same yardstick would score the language of Obama's speeches at College 1-2 levels.
These facts raises two questions for List members: (1) How many of us have actually run for electoral office - at any level? (2) And how many of us have won? Those who can answer "yes" to the second question know that Trump has, for politics, nearly perfect pitch in terms of his level of language. He knows this; even when he is doing his best to be "Presidential" - i.e. reading his speechwriters' College 1-2 level text - he interjects his own upper middle school diction.
Mrs. Clinton's fundamental mistake was to assume that, because Obama spoke at a "college" level, she could do the same. She ignored the cultural truth that has always applied to politicians who come from previously shunned groups; they have to speak publicly at the next level of schooling to prove that they are respectable. Eisenhower could mumble; Kennedy, as the one and only successful Catholic candidate, had to "prove" that he was "proper". Obama, who has had a lifetime of race hustling, knows that he can never, ever be vulgar; he can be mean and insulting and grossly dishonest but he had to have the calm, "educated" diction that every successful "black" talking head in the news had always had.
The truth of American history is that women, as a group, have never been shunned. No party has ever run on a platform opposing women. Even the people who argued against women's suffrage had to use the argument that women, as the superior gender, should not be sullied by joining the crude world of actual electoral politics.
This raises a terrible challenge for the Democrats: where can they find a woman who comfortably speaks at no more than a 10th grade level?
"A strict analogy and well known explanation of all this is afforded by the well known conditions and uncertainties of political election. We have abundant experience that when a constituency is very varied, trifling circumstance are sufficient to change the balance of parties, and therefore, although there may be little real variation in the electoral body, the change in the character of its political choice at successive elections may be abrupt"
-Galton, 1875, in discussing the relation between siblings.
I had a pet Trader Rat that came to me in a strange trade. He grew strong and smart under my tutelage and lack of my own biological offspring. A Trader Rat looks like a sleek rat with a Mickey Mouse face. The close proximity of his eyes over a pointed nose molded the rodent's brain into the greatest trader in the animal kingdom.
His best trades were:
• A pile of coin wrappers for a stack of coins
• A scorpion claw for a radio transistor
• Cactus spines for a pair of gloves
• A pyramid of stones outside the refrigerator for a carton of soymilk
• Everything in my car glove box for hundreds of sticks and stones
I raised him like a kid with a baby book complete with fingerprints, a growth chart, and photos over time as he rode in my shirt pocket like a sidecar around the desert property. He looked forward to a workout in a gymnasium or school I had built, or to roam freely until I scratched a code on the ground, to differentiate me from the black day the nemesis rattlesnake would cock its scaly head.
He had come into my life on the greatest trade of all. The mother had abandoned her eye-closed infant on my trailer floor in exchange for a pair of reading glasses. I set a travel alarm and when it was taken by the mother followed the ring a few minutes later to her midden in the tool shed. I gave the baby back, and she returned it, hung in her mouth. That's how I became a father with a vasectomy.
One day, I received a terrible trade: my heartbreak for the desert diary scratched in the sand the night before of a rattlesnake's track winding up to my Trader Rat's prints. Now we are in each other's memories. My fondest is of him trading giggles for a good tickling on his belly.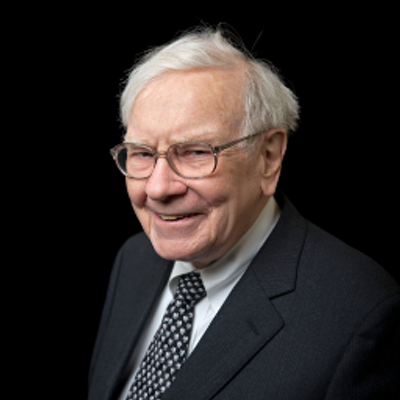 Reading some headlines, I see that Buffet has "dumped Walmart" and "bought airline stocks" both of which seem to violate his rules: 1. to keep a stock forever and 2. never buy airlines.
It would seem that the math of such a big fund has forced him to change. Buying a small market value stock and riding the exponential growth once it succeeds no longer adds much to his returns. Since he is so diversified with such big companies hanging on forever gives market like returns and one is much more efficient by buying an index. So it would seem he is left with trying to time the market, on big companies and/or sectors, to add value to his shareholders.
My question is has he been successful when he has violated his rules in the past? Or does he like most of us get humbled by the markets when we try something new?
My daughter is starting her first professional job as TV producer. What advice would you give some one just starting?
Dan Grossman writes:
Work very hard and long hours the first six months. Then she can dial back to a normal level, but she will have established in everyone's mind that she is a hard worker.
Vince Fulco writes:
I would say, study your superiors ruthlessly and choose one as a mentor who is successful, well mannered, and genuinely cares for others. Working with a good one is a career accelerator. Working with a bad one especially your boss is an anchor which will affect you for years.
Also, get into a Toastmasters asap. I believe they have the most well structured program for both "Competent Communication" and "Competent Leadership", two of their formal tracks. It is an effective, cheap and low time way to boost your skills and resume. One of their meeting activities is impromptu speech giving of 1-3 minutes called Table Topics. It is a great exercise in thinking on your feet.
Stefan Jovanovich writes:
Learn the mike heads and technicians' jobs well enough to understand what bad producers do that drives them crazy and what good producers do that makes their lives if she learns to do the actual job well Enough that the crews and reporters want her, the career will take care of itself.
Jeff Rollert writes:
Having been in radio, "microphone sense" lacks in many. Learn how to use the different ones like lavaliere, unidirectional, correct cough guards etc. if your sound guy hates you, you are dead. Bad sound is worse than bad video to audience.
Toastmasters is also great. I'm a mentor in one here. Also, if she's serious take sone acting lessons so she learns how to direct and take direction.
Oh, and be very very lucky. Move markets, up the ladder asap. If she's good, she'll make a marine's travels seem modest.
Lastly, never ever date talent.
anonymous writes:
Hit 'em hard,
Hit 'em low,
And if they get up hit 'em again
anonymous writes:
I always liked this slogan: "Who must do the hard things? Those who can."
Business/career version: "How much are we going to have to pay the person who does the hard things? Whatever they charge."
anonymous writes:
1. Avoid any and all social interactions with coworkers - don't even be willing to go to lunch with them. Completely separate work and social life, and leave NO intersection. If it was your son rather than your daughter, I would extend this to include not even making eye contact with females at the workplace, and, inasmuch as is possible, avoid interactions with them. Remember what country and century you are in. It may all sound a little extreme but there is nothing to be gained by violating these rules.
2. The moment she has the slightest hint of any marketable skill, find a third-party agency to begin shopping her around to the next job. Most upward progress comes from the outside, and she should always have aces to play, ever be without an offer sitting on the table. Jobs in the 21st century are wasting assets, vanish and disappear to those not nimble.
anonymous writes:
While it's not always easy to do, if you can listen to the people who don't like you, it can be very valuable because they won't sugarcoat it and they will give you feedback nobody else will.
Here's an excellent and exhaustive study on the speculative habits of 9000 retail grain traders from the years 1922-1932. From the look of it, nothing has changed.
Wherever I lay my hat is my home, as long as it's interesting. These are my 24 strangest dwellings chronologically from 1972 - 2017:
1. Attic that burned in East Lansing, MI - 1 year
2. Flooded basement in East Lansing, MI – 1 year
3. Closet in La Jolla, CA – 1 year
4. Garage with dogs in Lake Lansing, MI – 4 years
5. Chevy van with a 7' stuffed rabbit across America – 1 year
6. Boxcars across America – 3 years
7. Hostels around the world – 4 years
8. Storage unit in San Diego – 2 years
9. Home Depot backyard shed in Hillcrest, CA – 2 years
10. Hotel crawlspace in downtown San Diego – 1 year
11. Fishing boat in San Diego Harbor – 1 year
12. Laundry room in Encinitas, CA – 1 year
13. Attic in Solana Beach, CA – 1 year
14. Coffin in Michigan basement – 1 year
15. Stairwell in Weston, CT – 1 year
16. Barn in Laws, CA – 2 years
17. Ford Contour with all but driver's seat removed in Blythe, CA – 1 year
18. Truck container in the desert by Mexican border – 8 years
19. Underground burrow in the Sonora desert – 4 years
20. Flooded cellar in Iquitos, Peru – 1 year
21. Mattress in San Felipe, Baja dump – 1 year
22. Office rooftop in Miami – 1 year
23. Car camping in a Hertz rental in Slab City, CA – 1 year
24. Under a Mesquite tree in Slab City – 1 year
Patrick O'Brian in his book A Book of Voyages reports on a 17th century voyage to Denmark from Russia. The necessity was to take a lead horse tied 30 feet ahead of the two horses pulling the chaise. If the ice broke the rope was cut and the lead horse drowned but the passengers and drivers were saved.
The lead horse was called an enfant perdue. The query is what analogy this has to market moves. It has to be tested of course. Also what other two word aphorisms are relevant. The Judas Goat comes to mind.
anonymous writes:
Sacrificial lamb.
Loss leader.
Falling knife.
anonymous writes:
Not an aphorism but market-related: Reading and listening to post-Super Bowl analysis, at the point when the Pats were down 28-3, many people weren't just thinking "the Pats have lost this one for sure", but "this is the end of the Patriots as we have known them", that Brady is too old and Belichick has used up all his tricks and it's all just over. Then the Pats come back and win the game.
This kind of situation happens all the time in markets, at every time scale on the chart.
Pitt T. Maner III writes:
Flotsam found while surfing on the subject:
1) "After having led thousands of confiding sheep to their death, "Judas Iscariot," as he is called in the yards of Armour & Co., has paid the penalty of his treachery and has been butchered. For eight years "Judas Iscariot" has been the "leading" sheep for the company.
Last week Judas rebelled. He refused to work, and his execution was decided upon. It is said by stockmen that a sudden attachment for a snow-white feminine sheep among the victims is responsible for his rebellion and ultimate death."
2) This article is about "Assembly bombers" and "formation ships". New terms for me.
Russ Sears writes:
It seems that every recession a few company's ropes are cut and then the other struggling companies can ask for a bailout or corporate welfare and money or tax relief for their customers, like the auto industry, etc. But I'm not sure how testable this is as recessions have not been too frequent. What seems to occur is that the lead horse seems to be voted on by the others for their aggressiveness, like Bear, Lehman.
Stefan Jovanovich writes:
A further tangent, on the matter of animal attachments and Brian. In the part of the Napoleonic Wars fought on land, horses were the essential element. They not only carried the supplies; they also were the killing machines. Without the horses to haul the artillery, Napoleon had no victories. The collapse on the retreat from Moscow came first among the horses; once the French stopped paying the proper attention to them (cleaning their hooves, wiping them down after each day's march, giving them dry ground to stand on overnight), their feet literally rotted. What all armies found was that only mares and geldings could be used as "war" horses; the stallions would become hopelessly unruly during mating season.
Amazing consonance of about 150 stock markets on my Bloomberg screen, all but Kenya is up with the median being about 5%. With the wealth of so many tied to stock markets in one way or another, many people must be feeling much happier and secure than in previous times.
Ralph Vince writes:
The backdrop, at least for US equities, is 1982 - on steroids. A runaway market in its nascent stages (I see no end in sight from my indicators–in fact, my main intermediate term indicator, for the foreseeable several weeks, is still overSOLD).
99% of everyone I speak to or hear is looking for a top, a pullback, increased volatility–yet for those fully invested, it's been ripe for establishing defense–inexpensive hedges, etc…
The backdrop is certainly not one that could be characterized as "frothy." Yes, the decennial pattern of years ending in 7 would call for some type of serious selloff along the road here this year. If so, I don't see it on my radar screen yet. Frankly, if someone is in this business, and not very seriously long and have been throughout the past 12 months, they have no business in this business.
Here is a nice piece for skeptics:
"Who Will Debunk The Debunkers?" By Daniel Engber
In 2012, network scientist and data theorist Samuel Arbesman published a disturbing thesis: What we think of as established knowledge decays over time. According to his book "The Half-Life of Facts," certain kinds of propositions that may seem bulletproof today will be forgotten by next Tuesday; one's reality can end up out of date. Take, for example, the story of Popeye and his spinach.

Popeye loved his leafy greens and used them to obtain his super strength, Arbesman's book explained, because the cartoon's creators knew that spinach has a lot of iron. Indeed, the character would be a major evangelist for spinach in the 1930s, and it's said he helped increase the green's consumption in the U.S. by one-third. But this "fact" about the iron content of spinach was already on the verge of being obsolete, Arbesman said: In 1937, scientists realized that the original measurement of the iron in 100 grams of spinach — 35 milligrams — was off by a factor of 10. That's because a German chemist named Erich von Wolff had misplaced a decimal point in his notebook back in 1870, and the goof persisted in the literature for more than half a century.

By the time nutritionists caught up with this mistake, the damage had been done. The spinach-iron myth stuck around in spite of new and better knowledge, wrote Arbesman, because "it's a lot easier to spread the first thing you find, or the fact that sounds correct, than to delve deeply into the literature in search of the correct fact."

Arbesman was not the first to tell the cautionary tale of the missing decimal point. The same parable of sloppy science, and its dire implications, appeared in a book called "Follies and Fallacies in Medicine," a classic work of evidence-based skepticism first published in 1989.1 It also appeared in a volume of "Magnificent Mistakes in Mathematics," a guide to "The Practice of Statistics in the Life Sciences" and an article in an academic journal called "The Consequence of Errors." And that's just to name a few.

All these tellings and retellings miss one important fact: The story of the spinach myth is itself apocryphal….
Rocky Humbert writes:
Could this be a case of the myth of the myth, i.e. the metamyth.
Mr. Isomorphisms writes:
Myths are interesting as social and (il)logical phenomena, but a good rule of thumb is that anything written by a network scientist is not worth your time. It's my opinion– that Ditto Santa Fe Institute, complexity science, cognitive science. (It's been remarked that any science which needs to call itself "____ science" is protesting too much–but this is wrong because it would exclude food science, life science, brain science, and natural science.)
A friend asked me, "What in your opinion is the thing or things that makes markets rise upwards the most?"
I think it's a pretty straightforward answer, and all three factors have shown high correlations, at least for the last 5,000 years, to the price of ownership of any private property:
Population x Change in man's upward progress x Available stores of wealth (the aggregate amount of money)
The value of equities expressed as a line with respect to time, ever increasing as the factors comprising it ever-increase, about which the value at the moment fluctuates relatively mildly about.
The 1989 box office smash Escape from New York is set in 1997 in Manhattan after the island has been designated a maximum-security prison.
Where a fifty-foot wall was erected around Manhattan to prevent escape, Slab City is geographically isolated from the rest of society and occupied primarily by criminals who cannot escape through the thick perimeter of blazing sand for lack of vehicles.
There are in both continual shouting, challenges, brandished weapons, gladiatorial fights, babbling men and methamphetamine zombies walking the littered streets, women screaming during drunken sex, biting dogs, gunshots, fires, and bombs rocking the lopsided shanties. Instead of the Trade Center there is Salvation Mountain, and in place of the sewers beneath NY there are catacombs including an underground bar under a cement Slab to cool off and forget the pandemonium above.
Both places are violent, scary, and weird.
There is great kindness in both too, and before you get trapped in Slab City you may want to get a preview by watching Escape from NY City.
A nice piece for skeptics:

"Who Will Debunk The Debunkers?" By Daniel Engber
In 2012, network scientist and data theorist Samuel Arbesman published a disturbing thesis: What we think of as established knowledge decays over time. According to his book "The Half-Life of Facts," certain kinds of propositions that may seem bulletproof today will be forgotten by next Tuesday; one's reality can end up out of date. Take, for example, the story of Popeye and his spinach.

Popeye loved his leafy greens and used them to obtain his super strength, Arbesman's book explained, because the cartoon's creators knew that spinach has a lot of iron. Indeed, the character would be a major evangelist for spinach in the 1930s, and it's said he helped increase the green's consumption in the U.S. by one-third. But this "fact" about the iron content of spinach was already on the verge of being obsolete, Arbesman said: In 1937, scientists realized that the original measurement of the iron in 100 grams of spinach — 35 milligrams — was off by a factor of 10. That's because a German chemist named Erich von Wolff had misplaced a decimal point in his notebook back in 1870, and the goof persisted in the literature for more than half a century.

By the time nutritionists caught up with this mistake, the damage had been done. The spinach-iron myth stuck around in spite of new and better knowledge, wrote Arbesman, because "it's a lot easier to spread the first thing you find, or the fact that sounds correct, than to delve deeply into the literature in search of the correct fact."

Arbesman was not the first to tell the cautionary tale of the missing decimal point. The same parable of sloppy science, and its dire implications, appeared in a book called "Follies and Fallacies in Medicine," a classic work of evidence-based skepticism first published in 1989.1 It also appeared in a volume of "Magnificent Mistakes in Mathematics," a guide to "The Practice of Statistics in the Life Sciences" and an article in an academic journal called "The Consequence of Errors." And that's just to name a few.

All these tellings and retellings miss one important fact: The story of the spinach myth is itself apocryphal….
Here is a good article relating to Scott Adams suggestion to write down positive things you wish to do 15 times each day and affirm it will happen. Try it with such things as I will not short stocks. The suggestion comes from Tools of Titans by Tim Ferriss.
The Big Lie about Andrew Jackson is that he made his money as a slave owner and producer of cotton. Wrong. Jackson's plantation, The Hermitage, like Washington's Mount Vernon, is, at best, mediocre cotton land. So, generally, is Tennessee except for Shelby, Fayette, Hardeman, Haywood, and Madison Counties in the southwestern corner of the state around Memphis. Memphis, not Nashville, is where Jackson made his fortune; Nashville is where he displayed it. The fortune itself came from land speculation and development, not from actually growing cotton. Jackson's slaves in Nashville grew corn to feed themselves and the livestock; what kept the plantation from being hopelessly unprofitable was the sale of meat. Jackson did grow cotton at the Hermitage but only in the same way Washington continued to grow small amounts of tobacco; it was a declaration of cultural solidarity, not a business decision.
The comparison of Trump with Jackson fails utterly when you measure their lives in terms of their experiences with death and destruction. But that has been, for the last century, a largely pointless comparison. If you exclude Teddy Roosevelt's showboating in Cuba (his being awarded the Medal of Honor is as much of a joke as calling John Kerry's a war hero) and John McCain's crash injuries and imprisonment, the last President or Presidential candidate who actually saw the splatter up close was McKinley. Among our current public figures, we do have a number of Congressman who have been to the sand pile; but, among broadly known public figures, there are only two who have been seriously wounded - General Petraeus (whose injury came at a rifle range) and Senator Duckworth.
What is useful is to compare Trump and Jackson's attitudes towards official Washington. When Jackson arrived in Washington, even his fellow Democrats in Congress were wary of him. Jackson was a proud Mason; and the anti-Masonic Party was, at that time, the only remaining stub of what the historians call the Federalists. (The Federalists never were an organized political organization but they had been the banner of the Adams family.) When John Quincy Adams ran against Jackson for his second term, Adams ran as an anti-Mason. Jackson's response to what was the 19th century equivalent of the current accusation of "racism" was exactly what Trump's has been; for every insult he and the Masons received, Jackson returned twice as much vitriol. Anyone who expects Trump to leave off with Twitter and to become less publicly contentious will be disappointed.
At least one public commentator agrees with me that Old Hickory is an appropriate historical analogy:
"Trump and his people know exactly what they are doing, and they are doing it the only way it can be done in the post-Obama environment: ostensibly ham-handed and tone-deaf, but really crazy as a fox and wise as an owl. Obama may have taken steps to remove Andrew Jackson from the currency, but no former President's portrait could have been more fitting for Trump to have moved into the Oval Office."
Virtual Reality technology as it improves should be very useful for training purposes in sports and perhaps in many other game related fields or even the business world.
The opportunity to see what it would feel like to play against great athletes might be fun if not, however, in truth a completely frustrating experience.
That the programs can incorporate so much data obtained from years of actual play is fascinating though.
A futuristic racquetball type VR evidently is available but it looks like more of an entertainment arcade environment heavy on special effects, noise, and lights.
"Trinity VR's 'DiamondFX' Batting Simulator is Made for the Major Leagues"
The most important chart you ever look at may be your own. It's a simple 2-line graph that parallels your feelings with your thoughts.
Success is taking control of your moods. One of the most difficult yet doable means is to distance your feelings from your thoughts during important decisions. It is possible to completely divorce feelings, yet I suggest only a far distancing. Then you may act rationally … and arrive at success in anything.
The method of charting is each evening to recall your important thoughts and their accompanying feelings of that day. Plot them as dots on the X axis (time) of the building graph, as follows. The thoughts will be one color, and the feelings another. Chart as a dot the thought, and as another dot above or below it the associated feeling. The Y axis here is the importance of the thought and the intensity of the feeling during it.
Now you are looking at two somewhat parallel lines that connect the dots of your day's activities relative to their feelings. Over the week, some days may show only a couple dots in the lines, and other days several, as the graph extends horizontally for one month.
Most people cannot separate their feelings that accompany their thoughts and actions, and the graph reveals all. The more vertically volatile the feelings over the thoughts/actions, the less in control you are. A person in good control of his thoughts and mood swings will see two nearly parallel lines close to each other, and soon the feelings will even out below the thought line to show good control.
The graph after one month will become diagnostic, and inspirational to map your life of the interrelationship of thoughts and feelings relative to success.
The big test in Slab City is SOP in underworld cultures. A newcomer or resident seeking to advance among the population is taken to the edge of his capacity, and there teeters to be judged … Yea or Nay.
It's the rite of passage in practice in African tribes, and American gangs, and akin in sports to taking an opponent to the rubber game before asking him to be your doubles partner.
Slab city is one of these places where everyone needs, but is afraid to ask for fear of betrayal, a partner.
The permanent population is almost all underworld, and the rest are non-testifying spectators. There are drug smugglers, drug users, illegal alien smugglers, ex-cons, men and women on the lam, terrorists, mercenaries, snitches, car jacks, and common thieves.
Each is intelligent, and physically capable in a drunken or drug stupor, to commit a crime, defend himself, or come you your aid. Each resident knows that you cannot trust anyone but yourself … or someone who has proven himself by an illegal act, or a test, or is a 'made guy' through relationship.
I estimate about 70% of the Slab city residents have served time in prison, 50% can be considered dangerous, and I'm trying to spin a decent relationship with all of them. Since no one else can do it so far, I'm the mediator.
A visit to the Yale Bookstore is always educational and enlightening to me since I have so much to learn, once one gets past the 99% of the books there with Inequality, poverty, Picketty, Angela Davis, or Islam in the title. Or the other 87% of books for Dummies, and the thunderous advertisements for the Yale Repertory's production of Assassins. Here are some of the good ones I bought:
Shackleton's Antarctic Odyssey by Nick Batozzi
Gary Becker, The Economic Approach to Human Behavior
Macroeconomics, seventh edition by Olivier Blanchard
Microeconomics and Behavior by Robert H. Frank
Chemistry in Context, eighth edition by American chemical society
Eric Sloane, The Seasons of Americas Past
Investment: A History by Reamer and Downing
Applied Computational Economics and Finance by Miranda and Fackler
Introduction to Computer Graphics by Ganovelli et al
Shipwrecks in the Americas by Robert Marx
A Book of Voyages by Patrick O Brian
Octopus!: The Most Mysterious Creature in the Sea by Katherin Courage
The Greatest Stories Never Told by Rick Beyer
Dead Companies Walking by Scott Feardon
An Introduction to
Medicinal Chemistry by Graham L Patrick

Day Trading for Dummies by Ann. C Logue
An American History: from Barnum to Madoff by Edward Balleisen
And in my bag bought by Susan, Philanthrocapitalism by Bishop and Green, with an intro by Bill Clinton and a picture of Warren Buffett on cover, which I will try to throw out unless it turns out to be a parody.
The trip was augmented by a visit to the Mystic Seaport, where I stocked up on O'Brian books, and the Eli Whitney Museum where Asian Kids and one westerner were using some of the machine tools and modern make tools that Whitney used, and a visit to the Ocean House hotel, which has two squash courts and a professional Croquetists on the premises where I had a nice jog on the Atlantic shore and the second best brunch of my life, the Kerigan Palace in Istanbul being the only better one.
Let's not forget that some people only work for 5-6 months and stop after they make 8000 grand so that they can get the earned income credit. They then take the remaining 6 months off. It's a crazy loophole that exists.
Says the man on disability.
It sure feels like 10-15% of folks are just flat out unemployable.
anonymous writes:
The gist of your last remark shows up in anecdotes and studies of the current labor market. The quality/skill set/attitude/demeanor of job applicants is a frequent cause for lamentation.
The latest NFIB (small biz) report says 89% of firms hiring/trying to hire see few or zero qualified applicants. And 15% of all businesses say finding qualified workers is their single biggest problem. Both numbers are high relative to history.
Rocky Humbert writes:
There are many different ways to slice and dice these complex issues. It can be argued that the root cause is the labor force is now unqualified. It can also be argued that employers are reaping what they've sown by investing less into the workforce.
Where you stand depends on where you sit.
Personally, I think this is a secular evolution with plenty of blame to go around. The key variable is that the median job tenure has been declining for years. No longer is a job at IBM or GM or GE a career that spans a lifetime. This phenomenon can be sourced to Jack Welch at GE. It spread throughout the corporate landscape (including to the Bob Rubin/Steve Friedman era at Goldman Sachs).
Some economists will say that this is a healthy sign of a dynamic labor force. Some economists will say that it's a consequence of the absence of defined benefit plans and union power. Some will say its the Gig Economy. It was part and parcel of the loss of job security and the solid American middle class.
But it is also clear that if an employer expects a short employment duration, he is less inclined to invest in his workforce (i.e. training/education) etc.
Marion Dreyfus writes:
That uptick of .1% is a reflection of hope–people who stopped hunting a job now feel hopeful enough to set foot to pavement. I stopped for months, and notice I started looking again this past month. Many are like me.
Kenny Rogers comes to mind. Not having visible emotions or tells though would also seem to be a machine advantage over the mortal holders and folders.
"Inside the Poker AI That Out-Bluffed the Best Humans"

Through an algorithm called counterfactual regret minimization, it began by playing at random, and eventually, after several months of training and trillions of hands of poker, it too reached a level where it could not just challenge the best humans but play in ways they couldn't—playing a much wider range of bets and randomizing these bets, so that rivals have more trouble guessing what cards it holds. "We give the AI a description of the game. We don't tell it how to play," says Noam Brown, a CMU grad student who built the system alongside his professor, Tuomas Sandholm. "It develops a strategy completely independently from human play, and it can be very different from the way humans play the game."
Here's the most current disconcerting thing I have learned. If you take, say, a six month rate of change of price, it closely mimics the net long position of the commercials. This, to a supposedly COT enthusiast, is not good news as it suggests that all that the commitment of trader report reflects is price action. That would explain why there is almost a mirror image between the large traders and the commercials; commercials by weakness sell strength large traders, funds by strength sell weakness.
I will add, however, that I have noticed when there are differences between the rate of change of price and the commercial net long position, telling messages appear. But it is not simple, probably not terribly mechanical but certainly something one can look learn from.
I have found that to have the COT data reliable you can't just look at their net position or a percent R of their position you have to look at their position versus price levels they have supported/sold in the past.
Specs might find this interesting:
The Observatory of Economic Complexity is a tool that allows users to quickly compose a visual narrative about countries and the products they exchange. It was Alexander Simoes' Master Thesis in Media Arts and Sciences at the MIT Media Lab, which you can read here.
Orson Terrill writes:
It's a wonderful example of taking a few concepts, and scaling them beautifully.
Here is a possible meal for a lifetime nested within the same body of work:
"…Moreover, we show that their nestedness remains constant over time and that it is sustained by both, a bias for industries that deviate from the networks' nestedness to disappear, and a bias for the industries that are missing according to nestedness to appear. This makes the appearance and disappearance of individual industries in each location predictable. We interpret the high level of nestedness observed in these networks in the context of the neutral model of development introduced by Hidalgo and Hausmann (2009). We show that the model can reproduce the high level of nestedness observed in these networks only when we assume a high level of heterogeneity in the distribution of capabilities available in countries and required by products. In the context of the neutral model, this implies that the high level of nestedness observed in these economic networks emerges as a combination of both, the complementarity of inputs and heterogeneity in the number of capabilities available in countries and required by products. The stability of nestedness in industrial ecosystems, and the predictability implied by it, demonstrates the importance of the study of network properties in the evolution of economic networks."
Chernow's Washington does much humanize the otherwise stone and mythical Washington. He had his heroic faults but they were tempered. Some anecdotes demonstrate, for instance, in an early run for Virginia legislature, he asked that his brother and friends be allowed to cast the first votes to start some momentum in his favor. Most elections Washington participated in ( Commander and Chief, Constitutional convention, two Presidency's) were won unanimously so hardly mattered.
He was a land speculator in the Ohio River Valley region and used his status as French and Indian War veteran to buy on the cheap. In later years, however, much of this land was sold or donated to care for his very extended family or pay his may travel expenses in his goal to visit every state, no small venture in those days. In a similar way he befitted from the choice along the Potomac for the new capital just 20 miles from Mt Vernon as land appreciated. Some of theses proceed were donated to found a university. Also, he suffered an almost constant flow of visitors, many complete strangers whom he graciously fed, housed and entertained at great personal expense. A gentleman/businessman he was very focused to keep Mt Vernon a profitable venture and once had the largest distillery in the country on his farm. But his many years away left him with debt and at the mercy of weather and the many trials of agriculture.
He was not oblivious to the fairer sex and more than a few romantic letters exist to Sally Fairfax, Elizabeth Powell and others. He often noted in his diary the number of ladies attending ceremonies in his honor, Charleston holding the record at over 300. But it is highly unlikely he ventured any further than harmless poetic odes, and was faithful to his wife Martha. Far from perfect he was, none the less, a perfect leader and many of the precedents he set in office still stand today.
I found one of the keys to understanding Bernanke and how he may act was to read his academic work and books. Once, not a direct quote and I forget the forum, the future Fed chair was asked something like "what will you do if we have a depression like scenario?" and the response was "that is not going to happen on my watch". Many brilliant minds articulated ideas on economic growth, inflation, and other factors that might drive Fed policy under Bernanke, but that one piece of information turned out to be very telling.
In a similar fashion I remember interviewing in the late 1990's with a Nobel laureate type economist who was an advisor to a hedge fund and arguing to him that Japanese yields where not going up anytime soon and the answer to reflating was to just absolve the debt. He disagreed and belittled me and I never got the job, but that is another lesson in my poor salesmanship. But, if you knew Japanese history and social mores you had an edge. I have been "Trumped" a few times by markets the past month or so.
To that end I am reading The Art of the Deal and also suggest reading other books liked by POTUS advisors. The overriding theme being to ask the right questions that are going to define a scenario and possible outcomes and take care to not get caught up in obfuscating noise.
Stefan Jovanovich writes:
You will also want to read his other book The Art of the Comeback if you can find a copy. It is even more revealing. The basic rule is Never, ever give up! That does not mean go down with the ship but find a way to launch a lifeboat and get your lawyer to see how salvage law can work to your benefit.
Trump has no fear of the United States' debt itself. He believes that, if the government runs at a slight surplus in its basic operating account, it can carry its existing debt indefinitely, including the promises for Social Security. I don't know this for a fact, but my guess is that he thinks sending Medicaid and social welfare back to the states is a fair deal for releasing the states from regulation and lowering overall Federal taxation on individuals and entities. That still leaves Social Security and Medicare; but he thinks _ rightly - that Social Security alone is manageable and that Dr. Price will be able to cut Medicare's actual costs dramatically by ending the gaming of the system by the providers. (Senator Pocahantas' grilling of Price was revealing; she wanted him to pledge that he would never, ever "cut" Medicare spending, and he politely declined, even in the face of her reminding him that the President had made that promise. A "cut" in Trump's mind is a cut in what the customer gets, not what the government spends.)
Trump also has no fear of a rising exchange rate for the U.S. dollar. He actually wants a "strong" dollar because that will allow the U.S. to make any necessary trade "adjustments" through collecting tariffs. Fro him an ever "stronger" dollar means a shrinking deficit. That is why his statements about "currency" manipulation by other countries are to be read as an advocacy of tariffs, not a threat of a "trade war".

One hour in Slab City equals a day in a jungle or skid row for action. The reason is that each of the 200 residents is a Reader's Digest 'Unforgettable Character', the underworld alphas who use this outlaw town as a buffer between them and what they consider an anarchist USA.
Yesterday a twenty-year old Road Kid rolled up on a bicycle and asked for advice, knowing that I was one of the clearer heads in town not using drugs or alcohol. He wanted an I.D., saying his was damaged. So, I drove to next door Niland and put the word out on the street, and was rewarded in front of the grocery store an hour later when a young lady ambled up and asked, 'What does the Road Kid look like?'
I described him physically, and she focused a reply, 'Does he have an eagle tattoo on his right calf?' He did, and I told her so. 'He's a child molester,' she claimed, and a bounty hunter has offered us on the street, and in Slab City, $500 for information leading to his capture.'
I returned to the Road Kid's camp, and asked him to raise his cuff, where appeared an eagle, like the curtain rising on an American newsreel. I explained that if I provided a photo of him to the I.D. people, that they would incriminate, thinking he is a pedophile. Then his story unwound.
He had been caught in a massive sting by the FBI on a drug bust in a neighboring state, gone to jail, his first conviction, and jumped $50,000 bail. He rode Greyhound to Slab City, and was living as a hundred of other outlaws on the lam do, in a tent under a Mesquite tree, swimming in the canal, learning the trade of criminal activity from his peers, and hoping that his problem would go away.
However, a week ago, a burly Bounty Hunter came to his door with a badge in one hand and a drawn revolver in the other, hiding behind a bulletproof vest, and demanded to see the Road Kid's I.D. The kid replied that he didn't have one. The hunter told him to put his hands on his head, and as he did, the hunter pulled up his pant leg and spotted the tattoo. As the cuff fell, and he felt handcuffs slip around a wrist, the kid took flight, risking a bullet in the back. He sped across the desert like a rabbit and escaped the hunter.
When I told him about the child molestation charge, he cried, 'I love kids the right way. If I get out of this jam I'm going to raise a family.' I was convinced, and on checking around discovered that the Bounty Hunter had fabricate the charge to mount a vigilante hunt among the locals to capture the fugitive.
The Road Kid is on his way to Mexico, the Bounty Hunter will be stopped at the border, and he'll probably raise a Mexican family of unforgettable character children courtesy of Slab City.
Fights these days are not like in the Old West or even the Johnny Cash and Cool Hand Luke days when two guys duked, bit, spit, and brawled it out until one was beaten. Then, sometimes, he was helped to his feet and life went on.
The fights in Slab City are simultaneous physical and mental contests because the fighters, as they swing, observe the consequences of illegal slips that may be caught on a cell phone, videotaped, or witnessed and later brought up in court, where the fight winner could land in jail for years.
The informal law of brawl in the American streets and Slab City is that anything goes; but the bottom line of police law is that one may legally defend and retaliate in direct proportion to the assailant's tactics.
Yesterday's brawl on a concrete slab near Salvation Mountain demonstrates the ongoing spark and fire of a street fight on the two levels.
The concrete slab where the fight broke out is double the size of a boxing ring, where one tall man walked into the camp on the slab of another portly man. The escalation proceeded through the usual steps of: yelling, a mutual shove to the chest, and then the action began. The stout guy reached and hit the tall guy with the heel of his hand on his brow, and the tall man responded by picking up a 4' tree branch, and saying, 'You struck me in the face, and now I'm going to hit you with this stick!' He struck him in the chest with it. The shorter guy picked up a 6' steel pipe, and screamed, 'You hit me in the chest with a stick, and now I'm going to knock your head with this pipe.' He took a swing, missed, and at this pregnant moment I appeared, attracted by the yelling, on a bluff above the slab.
'Stop!' I yelled down, as they surged toward each other, and landed glancing blows. I used the tall man's name which got his attention, shouting, 'Jake, take one step back.' He did, somewhat mesmerized by my tone of voice. But then, unable to recall the short man's name, I stuttered, and felt foolish. My next thought was to swan dive off the bluff onto the concrete between the two, as an acquaintance had done off the second tier of a jail onto a card table to separate rival gangs coming to blows over a misplayed poker hand. However, the slab was too far down and my stomach grown too soft, so I started to rush down the bluff threatening to step between them if they didn't stop. That didn't work, so I bluffed, 'I called the cops and they'll be here in a minute.' That stopped them in their tracks, for each had legally covered himself in the melee, and neither wanted to face the other again but before a judge. They parted, and walked away.
One of my favorite pastimes is being able to stop fights. The usual technique is to ante up the intervention as the fight escalates, as follows:
1. Stay calm, and tell the fighters to stay calm.
2. Assess the situation quickly, to determine how serious it is and if I'm in danger.
3. Deduce in a heartbeat if either has a weapon or access to one.
4. Tell the fighters to each take one step back.
5. If they back up, you can step between the fighters.
6. Face the antagonist. Tell him to take a deep breath, and then the other to do the same.
7. If there are onlookers, tell them not to egg on the fighters, but to help separate them.
8. If the fight continues, either restrain the aggressor, or let them duke it out, stopping them only after one is grounded and can't rise.
9. Most people do not want to fight, but to keep from losing face. Once the fighters are separated, tell each to be bigger than the situation, and take a walk in opposite directions to cool off.
10. If the fight goes on, call the cops, or pretend to do so.
11. As they walk away set the ground rules: they must not see or approach each other for one week.
In the Slab City brawl the two agreed to a one week mutual restraining order, but the next day came back to me asking that it be lifted because a night's sleep had left them with clearer heads for peace. But they had to be punished, and could not see each other for a week.
Picking a favorite campsite in Slab City is choosing a home. Eager arrivals drive, hitch, bike, or walk in daily, discover it's really true they may choose a slab or lot for free, park a trailer, pitch a tent, or erect a home without permission or zoning. They may put up a perimeter fence, though few do, because they like their neighbors in this, their first day at Slab City.
When I realized I could have a new home in 24 hours, I spent the first hour driving the dirt tracks on the fringe of town for the perfect spot: walking distance to the Internet Cafe, Library, Oasis bar, music Range, hot spring, bombing range for spare change recycling, hiking the arroyos, and a big shade tree.
One spot fit the criteria, a half-mile from the nearest resident on the south side, under a spreading Palo Verde tree. I cut a stencil with my jackknife, spray painted 'Occupied' in mirror letters on an old tire, per the requirement for establishing a claim for a lot, and improved the track to it by driving my car back-and-forth a dozen times to harden it.
A family of Kit Fox were the welcome wagon, liked the site, and ate dinner with me, often staying overnight. Weekend visitors and snowbirds from the west coast followed my track and stayed for a week or month, and often left some of their belongings they no longer wanted after a few breaths of fresh air in Slab City. I inherited their clothes, tents, sleeping gear, a bow-and-arrow, violin, piano, motorcycle, and even a titled car, without having met the owners.
Newcomers began to settle around me, mostly due to the road I had created, and proximity to the big shade tree, so I began to leave camp to sleep elsewhere. Once I returned and found a Minnesota millionaire organic farmer had pulled into my spot, set up camp, and was so determined to make an organic start on his own life that I let him take the camp. The BLM kicked him out on Christmas day, and a group of five desert rats in jalopies set up a meth lab under the Palo Verde, and the place reeked of brew for a month before they moved on. I found that packaged meth needles go for a buck a piece on the street, and they had left 200. Probably they had been moved along by a wizened warrior who, once I had reclaimed my spot, walked up and identified himself as Eagle One, displaying a lanyard braided from the South Vietnamese flag, and a necklace of human teeth. He told me he had cleared an airstrip the previous week, and landed a Drone with a 30' wingspan capable of carrying weapons and supplies; and that he had a buried a van 'out yonder', pointing, that I soon stumbled on while hiking, but didn't touch because Special Forces equals explosives.
The turning point a few days later was when I got a strange Facebook invitation to 'friend' from a Pennsylvania physicist who described the Z-Machine, 1000-times more powerful than a nuclear bomb, and the manufacturer, it's location on the adjacent military base, and how he would be arriving in a week to investigate it. There was no profile picture, except a Pitbull, and one week later I spotted the dog near my camp, and things started to be rearranged. Whenever I returned to camp, something was out of place. The 'occupied' tires were turned upside down, so it no longer looked like I was demented, to thwart squatters. But a stuffed bear did squat, in one of the tires, watching me with glassy eyes that I checked for cameras.
It was time to move on, as in life, because there are so many favorite spots suitable to call home.
At some point in the game yesterday (which I didn't watch), prestigious forecaster Nate Silver gave the Patriots a 0.5% chance of winning.
Offhand I'd say that the "prior probability" that a pundit for a prestigious newspaper is a charlatan is 20%.
Then that pundit tells me that the probability of event X is 99.5%, and he's wrong. What now is the probability that he's a charlatan?
"That Patriots drive took another 5:07 off the clock and actually dropped their win probability from 1.1% to 0.5%:"
Just for fun with numbers, here's a simple exploration of the fourth quarter:
Again, the score at the beginning of the 4th quarter was Falcons 28 - Pats 9. The Falcons had thus "averaged" 9 1/3 points per quarter, but had scored 21 pts in the second quarter, so let's make an assumption they could possibly have scored 14 in the 4th - again, #1 offense in the NFL.
So here are scoring possibilities for the Falcons in the 4th (leaving out safeties as unlikely, and 2-pt conversions as unnecessary since they were in the lead): 0, 3, 6, 7, 9, 10, 12, 13, 14. In other words, they could score 0 pts, or just gotten a field goal, or two field goals, or a touchdown with EP, and so on up to 14. For a total of 9 outcomes.
The Pats have to, at a minimum, tie the Falcons, so including 2-pt conversions, the Pats might score: 0, 3, 6, 7, 8, 9, 10, 11, 12, 14, 15, 16, 17 points, for a total of 13 outcomes. 13 outcomes
Now just create a simple 9 x 13 matrix, and only 1 cell in the matrix has the Pats getting a tie that goes into OT - all other cells are a Falcons win in regulation. So there's a naive model that gives a
0.85% chance of winning for the Pats at the start of the 4th quarter.
"After a certain point, waves are not measured in feet or inches, they are measured in increments of fear."
-Buzzy Trent, surfer extraordinaire.
How would this translate to the markets?
It is good to see the market getting back to its musical roots. On Monday the market starts with an old-fashion musical overture playing a small part of each song melody giving a preview of what is to come later in the play. Then daily, one song is heard expanding on a theme. On Friday there is a Finale where the dominant songs complete the musical often with some fanfare at one extreme or the other.
Some evidence is in the fact that since 2006 Friday has the highest variance. Alas, the minima and maxima seems evenly distributed among days of week, but still believe there is a musical symmetry.
In negotiations and martial arts it is strategic to get your opponent off balance. Outrageous behavior or demands are a standard ploy.
Musashi Miyamoto would come early or very late. Toshiro Mifune depicted him clowning around before a match and a kill.
.
.
An Alpha Female is the dominant female of a pack of people or animals, including the females and males. She is always self-assured and strong, mentally and physically, with a gypsy's cunning that adds to her allure.
Other traits of the alpha female are persistence, courage, purposeful, hard working, perceptive, individualistic, inspirational, a leader by example, and often a center of attention. She is manipulative without being sexual but employs a sense of humor. The real she-woman can laugh at herself, and having really lived has stories to tell that everyone wants to hear.
In business, the alpha females are clever, confident, and with a high IQ stand less of a chance of finding a mate. So, she succeeds financially.
In romance, she dates as many people as she wants. Research shows that high-IQ alpha women are less likely to get married than their peers with lower ones. Men tend to steer clear of alpha females for fear they will not be in control. Biologically, they have no time to raise a child while busy climbing vertically in a career, rather than hoping for someone who completes them.
Slab City, being an anarchist town, has a lion's share of alpha females. The top four in no particular order are the Librarian, a clever, beautiful blonde with half her head shaved, with a pegleg, and grace of movement when she turns book pages or plays hard rock on bass guitar. Next, the Mountain Manager is as large as her title but people-manages with a quick wit and quicker tongue from her corporate media background. Then, the Thief is truly dangerous and knocks off camps like dominoes, disappearing into the arroyos like a wily coyote where nobody really wants to follow her. Finally, the Hermaphrodite brings a little of both sexes to alpha feminism, having the hormones and understanding of both genders.
No one, male or female, toys with the alpha females. Each is so dominant that when they meet sparks fly, and sometimes fists, as each is a talented pugilist. This is the only way a male can arrange to dominate them.
The life of Ray the Pilot is a tragedy, perhaps except for this memory.
At nine his father, an Air Force pilot and crop duster, taught him to solo an airplane. At eleven years young Ray was crop dusting alone in a helicopter. He was an Eagle Boy Scout and, standing 6'9" with 300 pounds, was a high school football and basketball standout. He followed in the air steps of his father, a Lt. Colonel, and joined the Air Force. He flew jets and helicopters in three wars: Vietnam, Iraq, and Afghanistan. Then he taught flying for 14 years to cadets.
In one incident he crash landed and the paramedics took a pulse, found none, and stuck him in a body bag. En route to the morgue he 'rose from the dead', and punched his way out of the bag, astonishing the medics who re-diagnosed a concussion, with a tiny piece of shrapnel lodged near the spine. A hump grew to encase it, so large that he looked like a snail.
He fathered thirteen sons and daughters who joined the armed forces, and never called him on Christmas.
He had seen and done it all ten years ago, except Slab City, where he moved. People shunned him because he made the Elephant Man look like a pretty boy, but I enjoyed his war tales lowered into a raspy voice at eye level bent over with the hump rising like a glacier to the clouds.
Last week, Ray asked me for some Peppermint Oil through his window. He said the hump was freezing. The next day I followed the coroner to his camp, and now his trailer is empty of the most important thing. The Slab City yellow tape raises in one week, and the human vultures will scavenge all that is left.
Our national pastime has three lessons of life.
I enjoyed the practice of the professional teams as they warmed up in Detroit, Yankee and other stadiums. The crack of the bat and the infield moving like ballerinas with gloves and balls around the dirt stage, with the machinelike execution of a Swiss clock. That's all I liked about the pros, but it was enough to inspire all walks of life.
I liked 'Workup' as a fledgling starting in right field and working the way, as the batters were thrown out, a half hour later through pitcher to catcher, and to lift a bat myself. Workup is a lesson in delayed gratification wherever you go.
My writing coach is Art Shay, whose 'Homerun' style is the model I adopted for my own writing of short adventure stories. He advised, "The story begins with the crack of the ball off the bat, the player rounds the bases in mounting anticipation, and returns where he began at home."
Other sports offer more, but these are the best lessons from baseball.
Archives
Resources & Links
Search