My favorite blogger on privacy and security is Bruce Schneier. He put up two opinions on the future of privacy and had a good blog on it. Two opinions make the cases for how the future of privacy will go.
"Paul Krugman argues that we'll give up our privacy because we want to emulate the rich, who are surrounded by servants who know everything about them." The Varian Rule cited is of interest to speculators here.
Daniel C. Dennett and Deb Roy look at our loss of privacy in evolutionary terms, and see all sorts of adaptations coming. From their article:
"The age-old game of hide-and-seek that has shaped all life on the planet has suddenly shifted its playing field, its equipment and its rules. The players who cannot adjust will not last long."
The historians say that the Eurodollar trade developed as a way for recipients of U.S. dollars to escape the Federal Reserve requirements on deposits and acquire a better interest rate. But, what had it explode in volumes and size was the fact that eurodollars were the one way people could hedge against the future exchange rate of the dollar. The dollar might be as good as gold but you had to be a central bank to be able to ask for bullion instead of paper on settlement day. Contrary to all the textbooks and most of the journal articles, the "inflation" of the 1970s that resulted in double-digit interest rates on U.S. Treasuries is best explained as the reaction of the Eurodollar market to the sustained anticipation of lower dollar exchange rates. Offering sky-high interest rates was the only way to create a Buy side for the Eurodollar trade.
The "Euro" Yuan trade that developed in Hong Kong now offers the same opportunities for hedging. But the dynamic is rather different. People now buy yuan in anticipation of selling them when they have to pay for Chinese exports - if the exporter will not accept dollars or euros. People sell yuan because the anticipate that they will get a better exchange rate now than in the future. If the markets were to anticipate a sustained fall in the exchange rate of the yuan, the result would be zero or even negative discounts for the sellers. To get someone to take the Buy side, the Sellers would have to imitate the behavior of their cousins in the 70s and offer a sufficient interest rate spread to offset the cost of the likely yuan decline.
And for those of us eating popcorn in the bleachers this will mean?: "Offshore Yuan Rebounds From Five-Year Low on Intervention Bets"
"China Fires a Warning Shot at Yuan Speculators With Bank Bans"
I saw this movie about the sinking of the Essex in 1820.
In the movie portrayal, Owen Chase, an experienced seaman and proven leader, was passed over for the captaincy by the ship's owners in favor of George Pollard, who was inexperienced but the scion of a prominent whaling family.
Mr. Chase settled for the position of first mate and frequently found himself in disagreement with Mr. Pollard's decisions. They were like an "ill-married couple" in the narration by the character playing Thomas Nickerson.
I don't know how much of the preceding is fact versus dramatic license, but there might be lessons in decision making when a desire to please others conflicts with the merits of a situation and in lack of harmony among leadership.
I would like to wish each and everyone of you a very Happy New Year. May the year 2016 find you with good health, great wealth, and much happiness. May you find the patience to analyze a trade before you pull the trigger. May you better learn how to properly exit a trade and handle losses with aplomb. May you learn to handle the winners also. May you keep the humble approach that has gotten you this far, and keep hubris at bay. Finally, may all your trades in 2016 be winners, with GS or C@rgill on the other side of your trade. Have a happy and prosperous New Year. 2016 might be the best year in a long time for trading.
My fight a few days ago was probably the result of a book of photos of me in various martial arts fighting stances. In the old west, a faster gun drew faster guns, and as a reputation spread the challengers tried. The good got better, and fewer over time. The same is true in incarceration at Coalinga, CA.
On that morning, in front of the chapel, the 24-hour 'sheriff' had mysteriously vanished. Four cameras trained on the attack spot were strategically shorted.
Three toughs came at me with Rock-em Sock-em's. A Rockem Sock-em is a sock full of batteries. Man A swung, and I ducked so the Rockem Sock-em broke Man B's jaw. On his follow through, I jabbed Man A in his solar plexus. Man C fled, as I shouted, 'Tell them next time to send a man to do the job.'
Six witnesses applauded, and I passed the chapel.
An interesting question occurs when you draw two random z's from a normal distribution. What is the distribution of the difference between the two numbers? I don't believe it's the distribution of the difference between z1-z2 derived from difference between means. It's a question that comes up when you look at say a regularity or lack thereof as of 3 am, say z1, and then find another regularity at say 8 am, say z2.
Mr. Downing was a great help to Value Line and this firm, and had the ability to answer such queries in 5 to 10 seconds. And he was careful not to allow the false observations of Wang from Value Line to completely invalidate the results. He had a fairly good tennis game also. I believe Mr. Doc will answer this query within 5 minutes.
The query would seem to relate to the average absolute difference between the two numbers. The average absolute z for the first z is 0.8. The average absolute difference between the first z and the second z by simulation turns out to be 1.1 with a standard deviation of 0.85. 95% of the absolute differences will be less than 2.8 and 5% of the differences will be greater than 0.1 the algebraic differences between the two are in accord with doc's original formula of 0 mean and standard deviation of 1.4. Thus, when looking at the difference between two z's from two independent patterns, one needs a big difference of 2.8 for it to have a 5% chance of occurring by random. Thanks to doc for running the simulation.
Why All Hipsters Look Alike:
Here comes the crucial twist. In all of the examples so far, we assumed that everyone had instant knowledge of what everyone else was wearing. People knew exactly what the mainstream trend was. But in reality, there are always delays. It takes time for a signal to propagate across a brain; likewise it takes time for hipsters to read Complex or Pitchfork or whatever in order to figure out how to be contrarian. So Touboul included a delay into the model. People would base their decisions not on the current state of affairs, but on the state of affairs some number of turns prior.

What Touboul noticed is that if you increase the delay factor past a certain point, something amazing happens. Out of what appears to be random noise, a pattern emerges. All of the hipsters start to synchronize, and they start to oscillate in unison.
Gibbons Burke writes:
The same phenomenon could be observed in the allegedly non-conformist Hippie fad, of which the Hipsters are a cultural echo. Before that, the rebelious spirit of the Jazz-age flapper era or the 1920s was another.

I think the group will find many useful lessons for both life and trading in these machiavellian maxims and I'm sure that the list will find plenty of fodder for debate contained herein.
Bill Rafter writes:
Those are not Niccolò's thoughts, but the author's wish as to how Machiavelli would think. The two are not the same. Also, many believe they know Machiavelli because they have read The Prince, a very short work hastily put together in three months with an expected readership of only one person, for the expressed purpose of getting a job. Because Machiavelli has become the Progressives' poster child of evil, some anti-Progressives have taken to championing him. But unfortunately they do so poorly read and for the wrong reasons.
The Discourses on the First Ten Books of Livy are Machiavelli's best work, written over three years (concurrently with The Prince) for a universal audience. The Founding Fathers of the United States all read "The Discourses" as a prelude to creating our government. It would be well worth your time.
Gary Rogan writes:
The Prince was written for, well, a Prince. One problem with applying both the original Maciavellianisms from The Prince as well as these new improved maxims is that they don't seem to concern themselves with basic competency in one's line of business outside of manipulating people. For a Prince it fits: his job is essentially to manipulate his subjects, enemies, and any threat or potential resource provider into benefiting the Prince. He doesn't personally build bridges or grow food, etc. On the other hand, imagine a plumber who is also the world's greatest student of Machiavelli but is a really bad plumber. It's doubtful he can overcome his major deficiency by simply manipulating his customers.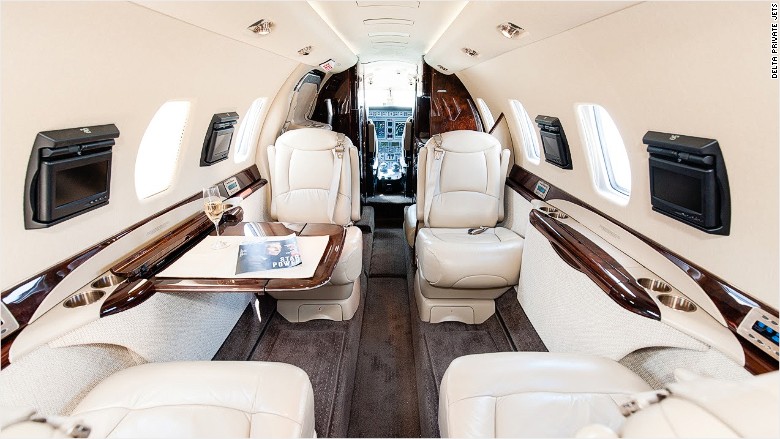 I live in a place where the rich and famous like to have second homes and take vacations. Each year around this time I like to do a hand count of the private jets lined up on the runway. This year there were 78, which the capacity, and the overflow goes to Maui or Oahu. More were on their way in. These are almost all big 16 or more passenger jets, not the little Lears that you have to bend over to get into. A new twist is the Kukio jet 'bus' where people buy a book of tickets to share a private jet.
The theory here is that the captains of industry and finance have some sort of read on where the economy is going and the money piling up in their coffers. If its tight, the jets are fewer, and smaller.
The prediction is that the coming years looks good.
Someone sent me this: "U.S. Cold War Nuclear Target Lists Declassified for First Time"
1. No one can be an "enthusiast" of any war, even a cold one. One studies wars because they have always been the way stupid people in charge destroy each other and take the rest of us along with them.
2. There were no norms that protected "civilians" from carnage before the Americans had their civil war and ended their Indian wars. In the last quarter of the 19th century treaties were signed that were supposed to limit the direct brutality of Europeans towards each other, but they had zero effect on the terrible carnage done in Asia, Africa and South America. They continue to be rules for the people who are not fighting or war planning to follow.
3. The serious studies of WW 2 bombing showed that Harris had been right but for the wrong reason. He had thought that the enemy's civilian morale would crack. What broke was the tolerance of the High Command for allowing cities to be bombed because of the disruptions to supply. So, instead of sending 88s to the Eastern Front to defeat the T-34s, they were kept at home to shoot at bombers in the night sky
4. Targeting civilians is the only purpose of nuclear weapons; it was inherent in their original design.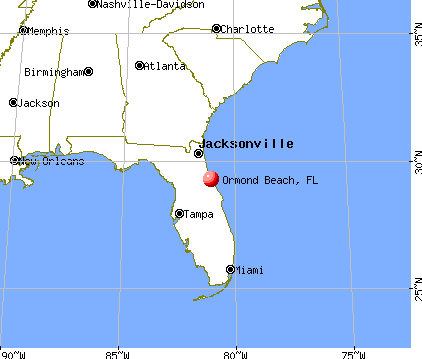 Our Maverick Resort is technically in Ormond Beach. The tide was up (early morning), as I walked out South - ankle-deep, no phone or watch. Not a single sea shell and very soft white sand, so the entire way felt like a carpet. My only company were thousands of seagulls and an occasional crane. No cars on the sand early on, and not many people - as the sun was struggling thru early clouds. A few teams of women conspicuously preferring women, here and there, testing the shallow surf… I made it all the way to Daytona Pier in probably an hour, and checked out Joe's Crabs plotted on maps "off shore"!
Turned around, and sun was barely up now, and in my back. Hilton was just awaking, and so were Ocean Walk condo twins, The Regency and the Plaza. Mid-morning tide was noticeably inching back in, uncovering Daytona's trademark copper-color spliced sand micro dunes. It was only at this stage that I began noticing that most of my walk occured within the areas of Fourth Wave "correction", having been continually mesmerized by unending powerful Third Waves. Many waves still produced the Fifth, momentarily kissing sandy flats of the vehicular lanes. But barely now… I observed an increasing number of Failed Fifth - the ones that never made a new high…Somewhere in the vicinity of Americano Beach Resort, I noticed a first sudden Extended Fifth. Reminded the stupendous spike up to $130 on the outgoing September Crude futures in 2008, way after the Crude bear had deflated the prompt contract from $147 all the way down to $110. A few pipers, caught by surprise, were hurrying just ahead of the wave on their tall thin legs (an analogy of Small Traders progressively cutting excess Shorts in response to relentless daily margin calls). Only huge fat seagulls seemed unfettered. They just stood there against the nuisance wave, which eventually receded and retraced all the way back into the ocean. Reminded me how Jimmy Rogers shorted Gold over $600 early in 1980, only to watch her spike to $875 in utter horror. But then, she dropped off all the way back to $500, allowing Jimmy the hard-fought profit!
Passing by Beach Bucket, Daytona Beach Resort and Aliki Towers at morning's tail - I now observed fewer and fewer Impulsive Wave sequences. There was more and more resistance found in deeper dunes, and a variety of shells showed - yet not nearly enough to ever step on one. This was definitely Bear phase in the cycle, although it did have Bullish splashes, and never went to total zero. I took a refreshing long swim on approach to my Resort, and rushed to my suite 618(!) to pen this report near the surf's noon lull. On to Hull's seafood market to stock up for the festive BBQ!
Recent posts by the chair have turned my thoughts inward. As I approach 63, I now find myself contemplating my mortality quite regularly. It's not so much that I am afraid to die, rather that I am fearful I won't be here for those who love me and need me. The irony is not lost on me. It often takes one's trepidation about death to put one's living into perspective, especially when one's wife is expecting a child any day now.
Trading summarily takes on a subordinated priority, and I can easily be susceptible to questioning what I was thinking. How can anyone in their right mind bring a child into this mad world. And as my most vocal critics have expounded, "how can you do it at your age?" The answer is quite simple and it's not a question of mortality, but morality. How can I not?
So, I am looking forward to this child with hope and great anticipation, not dread and fear. More than ever, family is the crucible of our future and is still the best means we have for nurturing future generations.
there is no need to take a poll
the years *have* taken their due toll
and no matter what is one's ideology
one cannot defy the laws of biology
one does not know more than the sages
nor the cumulative wisdom of the ages
one strives to be healthy, wealthy, and wise
but, in ways that may come as a surprise
hope once lost, has reemerged and unfurled
as i excitedly usher new life into this world
surprised by my prolonged luck and virility
blessed by love, grounded by profound humility
once upon a time there was six in the queue
and then quite surprisingly, one more was due
was not really trying to keep up with our mentor
it just so happened that the heaven above sent her
ava boriska, named after a famous forties siren
a blessed buju, equal parts lao and daughter of zion
a strategic acquisition and a granted new years wish
destined for papaya and kugel, sticky rice and knish
she has redeemed the cynicism, madness and deception
by miraculously turning the prose of love and conception
into the sublime poetry of a newborn baby's first breath
and serendipitously mitigated my dance with death
chava "giver of life" progenitor of future generations
spontaneous suspender of my fears and frustrations
you will be enveloped in a matrix of stability and love
this my heartfelt promise to you, and to the one above
i will teach you how to handle risk and conflict
how to give and receive love, and not be tricked
i will pass on my values; family is the most important tender
for the sake of civilization's future, you must be it's defender
another disruptive venture, that's already a sure win-win
hope she's out of diapers before its my turn, and* i'm* in
in any case, what's one more? i gotta say, what the heck!
like a sagacious man said to me,"you are indeed a true spec"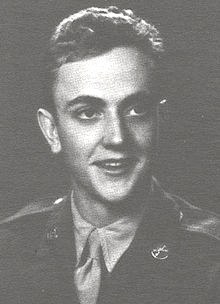 "Kurt Vonnegut graphed the world's most popular stories"
Has anyone made note of Vonnegut's thesis and applied it to intra day trading?
I have done better than my average employing his Cinderella/New Testament pattern in my daily pattern work.
It never passed my mind that these story pattern were universals of the human brain until seeing this article.
Steve Ellison writes:
To take chips from the public, much market commentary follows the "From Bad to Worse" storyline.

The only way to pick heroes is with large numbers. The two sources are the very poor – skid rows, scratch farms and housing projects – and the very rich – Beverly Hills, Manhattan, and so on.
A hero is a person who is admired or idealized for outstanding achievements, courage or noble qualities.
Large numbers are numerical digits which are considered to have higher values and significance than those used in everyday life, counting mathematics, finance and populations.
Our populations from which heroes are usually drawn boil down to the very poor and the very rich. Any other path out is easy going, and heroes don't rise from milquetoast. Great heroes need great sorrows and burdens, or half their greatness vanishes.
Once you identify a hero who does things which we recognize, with regret, and sometimes with a sliver of shame, that we cannot do, be inspired that you can too.
If large numbers of people knew where to look for heroes, and believed in them, the world would become a special place.
On Christmas Eve, father M. promised his three children a special gift. 'Pile in the car, boys, we're going for a ride to get it,' he declared. They were near my hometown, outside Landing, Michigan. Onto the snow blown road he wheeled the old Ford, and onto a rural lane with snow on the shoulders up to the windows. He rolled down the windows, and large snowflakes poured in.
Father M. cut the engine in the middle of nowhere, and announced, 'Merry Christmas!' Then he proceeded to rip all the wires from the ignition, heater, and steering column. He handed them a wrapped present, and the kids tore into it, forgetting the mounting chill for a moment.
It was a Greenlee Electrical Tool Set.
He climbed into the back seat and, before going to sleep, told them, 'It's going to be a long, cold night unless…' and began snoring like Santa. The boys worked three hours as the temperature fell to -5F degrees. Then they sparked the ignition, the headlights worked too, and Dad woke up.
'A hard lesson learned is long remembered, boys!' And they drove home to the Christmas tree.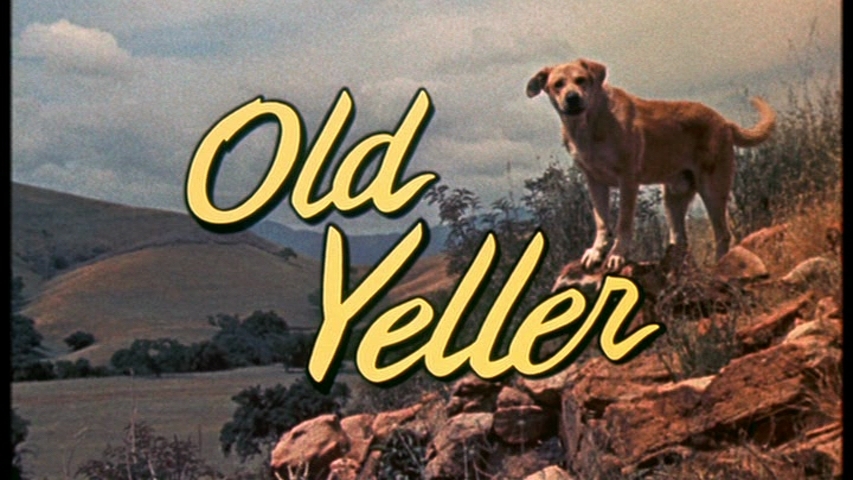 I read of an experiment run by the army psychological unit that was interested in nature vs. nature in response time. The anecdotal evidence had come from a children's movie being shown on service bases. It was a cheap sci-fi flick. Rubber puppets were filmed in extreme up-close. The creature's first appearance was a cinematic masterpiece. It popped out of a lagoon. Shock was total – children in the audience screamed and recoiled in their seats. The reason seemed to be worldwide.
The psychologists agreed that the reaction to extreme danger was a rational response derived from evolution. But they knew about nurture, and maybe even mutation. So, they wondered if children were born with or without the recoil reflex. It would be counterproductive in terms of survival of the species, but possibly useful to the military, and, I thought, to individual survival.
They sent the movie to remote bases in the Pacific at Army, Navy, Air Force and Marines for a largest possible test sample. The Pacific because they wanted kids not yet exposed to even rumors of the movie. Inconspicuous cameras were set above the screens focusing on the first row. When the monster reared its head, the cameras were timed to snap to capture the stills of thousands of four-to-nine year old children. They all showed the same thing: small children, mouths open, eyes wide, jerking back against their seats, and some bolting for the exit. Except, in one still of a front row, one boy was jumping forward with his hands raised aggressively.
About the same time as the Pacific experiment, I was in the front row, a crewcut nine year old, at an Idaho Falls movie house. 'Old Yeller' is a 1957 Walt Disney family tragedy about a boy and his stray dog in post-Civil War Texas. In a memorable scene where the yellow Labrador mix encounters a western diamondback rattler, the snake coils, rattles, and… But I was out of my seat flung into the screen grasping the viper by its ugly neck to save Old Yeller. As a kid, at my first movie, I thought it was real for a split second. Everyone else in the theater had recoiled in their seats. But I had the snake by the neck.
The monster movie petered out, and the boy probably got labeled by long words, and recruited by the military. But 'Old Yeller' launched me into a life of survivals, by nature and by nurture.
Vic, some time ago you made a comment about the market's drift and the analogy with Bacon's cycles, in that the entrepreneurs require a 10% return over the long-term and the public as a whole must always lose the vig. Intuitively it makes sense, and it's hard to argue with Dimson et al's data too, but my thinking breaks down when I try to define the parametres in the market model. At the racetrack we know who collects the vig and how, but what's the equivalent in the market? The crowd selling to the point of 10% in expectation? But then how do you capture it if you held, since the new entry point is lower? Could you shed some light on this, or it was just an off-hand comment and I should stop wrecking my brain?
Victor Niederhoffer replies:
Thanks for your thoughtful comment. The return on capital is 15% for most companies and that compares to a 2% 10 year rate. That's enough to give a 10% return especially since companies grow profits by 5% a year. Dimson always questions whether the future can be comparable to the past because of dividend yields low. I don't buy that. Compounding the difference between 15% and 2% is enough. The companies are smart. They know how to get handouts from the government. As for the vig, there is no vig is you buy and hold. I like to buy spiders whenever there is disaster in the air, and that often gives me the vig.
I put up a post on twitter about the 7 things you should do to play squash until 100. 7 glasses of water a day (by the way I've found that the alkaline water filters seem to give a better taster to NYC water, and they say they're much healthier), 7 workouts a week, 7 sex or thoughts of same a week, 7 fruits or veg a day, 7 hours of sleep.
I wonder what are the 7 things a a trader should do to prosper. I would start with 1. Don't over trade. 2. Keep the vig done. 3. Don't close out profitable positions during the day. 4. Don't reverse near the end of a week. 5. Only trade active markets. 6. Go along with the central banks. 7. Never short stocks, and possibly bonds.
Craig Mee adds:

8. Take some initial risk off, once in the money, so at worst it's a flat result. 9. Always allow for a portion of your position to be there for maximum gain. 10. Add further positions where possible.
I haven't been to a casino in many years. Here in the seaside city of Sihanoukville, Cambodia, there are many casinos. There is one at the 5-star Sokha Beach Resort.
On a sunny and hot late morning after swimming at the superb private beach, my wife and I walked in the big windowless building cross the lawn from the hotel's main restaurant. At the door, the rule says the followings are not allowed into the casino: sunglasses, hats, bags, cameras, and certainly knifes and guns.
Just as we got in, a waitress gave us each a $10 coupon, saying that we could use $10 cash and the coupon to get $20 credit. Asked about the conditions, she said that with the coupon we could only take away wins above $60.
The big hall was very quiet. In fact, there were only a few guys sitting at one poker table. Of course there were many waiters/waitresses around.
We walked to the slot machines area. Not sure how much we could win, we decided not to use the coupon. With the help of a waitress, we put a $5 bill in one machine and started playing. After about 30 minutes, we got it to $15. Then we wanted to take the money and go to another slot machine. Here is what is different from Las Vegas: you don't press a button and get the chips or bills and go. We had to ask the waitress for help. She came to the slot machine, photoed the machine screen and wrote down a bill, she then walked to the cashier to get us $15.
We then walked to another slot machine and put in $5. This machine gave us very little chance and we lost it all in not much time.
Then we walked to another machine and put in $5. After about 20 minutes, we got it to $10. So in about 1 hour, our $5 turned into $15. Unbelievable to me, so we decided to leave.
As the waitress handed our wins to us, she informed us that we could eat the casino buffet lunch for free. We walked to check about the food. It was not bad, though not too fancy. I tried to stay cautious with these mostly gang (Chinese mostly) controlled casinos, so decided to not have the lunch and left.
I wonder if the wins can be attributed to our strategy, which was to largely vary bet sizes. Didn't Ed Thorp advocate this idea in his Beat the Dealer?
The slot machines give one significant leeway to bet at different sizes. The minimum bet is 1 cent on a single play. One can choose up to 10 times the minimum bet. One can also choose to play up to 10 simultaneous plays. With these options, one's bet size can be anywhere from 1 cent to 1 dollar. We tried to bet small after a win and bet large after many losses.
Or perhaps, they tweaked the machines to give us some initial advantage in order to attract us to bet big. It is not impossible.
Anyhow, Sihanoukville is a fun place: the nice beaches (some are getting ruined though), beautiful islands, and the food (a lot of world cuisines). Hotel rates go way up since Dec. 24, so we will stay away from the crowds.
Happy holidays and new year!
The true test of trust with a wild animal is sharing it's supper. Last night, after being followed back to camp by a kit fox, I placed a dinner dish on the desert floor and popped open a can of Ol' Roy Top Sirloin dog food, and dumped it on the plate. Getting down on all fours, I took a bite from one corner of the plate, the fox took a bite… and we continued to share. It was a delight, and then the fox jumped on my bed, but didn't stay overnight.
Slab City, CA is the last free place in America, with the recent BLM closing of old hippie villages in Arizona and New Mexico, where good and evil have decided to duke it out. I landed here chasing robbers, and like it.
Today, the winter Solstice, I bought the southwest 20' x 30' corner of the cement slab of General George Patton's warehouse, including a trailer, for $500. There is no electric, water or sewage, but the new place is walking distance to a hot spring, cold canal, general store, and 900 interesting citizens. If Jessie James and Billy the Kid were alive, this is where they'd be.
In the movie 'Down and Out in Beverly Hills' we find a drifter who pretends to drown himself in a trouble family's swimming pool, only to alter their destiny. Likewise, I've become the town's informal physician, veterinarian for vicious pit bulls, legal advocate, and surrogate to girlfriends of mates who have been hauled to jail. I'm down and out in Slab City.
California is leading the way. There you'll find the next big idea is not solar panels or wind turbines. It's batteries.
The motivation is not what many believe. The interest in batteries has little to do with storing wind or solar energy. The interest has a lot to do with displacing standby generators.
Today low performing power plants are on spinning reserve to respond to changing demand by supplying incremental energy. Historically this was the only method available to grid managers. The result was wasted fuel and unnecessary pollution.
Batteries can do it better, faster and cheaper. Consequently, grid managers are shifting revenues from old generators and directing funds to battery owners, including SolarCity.
One of the biggest players in the battery space is AES. Yes, SolarCity and Tesla are involved, but IMO their products are toys.
AES is an owner operator. Duke Energy is another owner operator. LG is a manufacturer. Pick your position: Manufacturer or buyer.
Here are "11 innovative companies giving energy storage a jolt".
Warren Buffett's Berkshire Hathaway is on track for its worst year since 2008. Buffett can't find cheap stocks to buy. The last time that Berkshire had a down year and underperformed the S&P 500 was all the way back in 1999.
Gary Rogan writes:
I also can't find cheap stocks to buy. I don't think this is a sustainable situation and is likely to be resolved either by a crash or years of under-performing stock market. On the other hand, if Trump is likely to win Trump is likely to win, who knows whether his anti-fee trade rhetoric will outweigh his anti-regulation rhetoric in terms of impact on stocks.
Victor Niederhoffer writes:
One must balance the return on capital of companies versus the 10 or 30 year interest rate.our guests are good at compounding. And this adjusted for growth must go back to the cheapness of the p/e one thinks.
Life has a balance: one is of being and the other is of doing. Your being is your nature that is with you always. You were born with it and didn't have to do anything to get it. You are it.
Doing is an achievement. Whatever you do happens; if you do it, it happens. If you do not do it, it doesn't happen.
Of these two sides of life I prefer action. Action is a choice. You may choose; or you may not choose. This isn't the case with being. You may become a saint or a thief, a CEO or a bum. You can choose, you can change. A saint can become a thief, or viceversa.
There's an odd interplay after many seasons of action. You change your being. Then even greater things are possible. As Mahatma Gandhi said, 'Be the change that you wish to see in the world.'
Rattlesnakes in December are not rare here in the southern California desert, and I spotted a large sidewinder yesterday. Then today I was strolling a dirt road into town and passed a hovel where Snakey, the local snake charmer, had a western diamondback and sidewinder on top of each other in an army helmet trying to get them to wrestle. He had just taken off the helmet, and the well-fanged snakes rattled but didn't strike. Snakey is the only citizen the police stay away from, and he is fearless having been bitten 32 times by his pet rattlesnakes. He loves attention.
Within minutes, two cars of tourists had paused and my friend Snakey picked up the rattlers by their bellies and shook them, hoping to extract tips. Then he milked the larger snake of venom into the helmet, mixed it with some chocolate pudding, and drank it. Being allergic to anti-venom, he claims the solid food boosts his immune system at the expense of diarrhea.
He buys rattlers for $10-$20 from townspeople, and is the most requested house sitter around because he brings his pets to roam the homes. No one breaks and enters a house full of rattling snakes.
He brought out Lovey from his freezer, a frozen sidewinder, and stroked it as if trying to warm back to life. He had slept with this one for years. When the snake didn't respond, he put it under his helmet, donned it, and walked away holding the two other snakes and a crowd of astonished onlookers.
In this age, a mere example of nonconformity, the refusal to bend the knee to custom, can shake some sense into all of us.
Information sometimes goes that the hedgers are net winners in a commodity game. They know their industry, they have great analysts, they have staying power, etc.
The opposite argument is that the large speculators having positions against hedgers are the net winners (at the end, they "sell" insurance to hedgers and should be compensated for such economic activity, on a macro scale).
Is there any evidence whether hedgers are taking money from the futures commodity pot or subsiding the game?
Current wholesale prices for power and natural gas are at historic lows. In many areas, power and natural gas prices are correlated. In addition, in many states, wholesale energy prices flow into retail markets with modest multipliers.
For those in deregulated states, the next several days may be a good time to lock in prices for retail natural gas and electricity. Consider long positions and be careful about terms.
For most consumers, this opportunity is about commodity prices. It is not about delivery charges, which is a separate issue.
Alec Guiness as George Smiley in the 1982 BBC adaptation of "Smiley's People by John le Carré, Part 4 (some things never change):
"In my time, Peter Guillam, I've seen Whitehall skirts go up and come down again. I've listened to all the excellent argument for doing nothing, and reaped the consequent frightful harvest. I've watched people hop up and down and call it progress. I've seen good men go to the wall and the idiots get promoted with a dazzling regularity. All I'm left with is me and thirty odd years of cold war without the option."
"So what does that mean in little words?"
"It means, that if a rogue elephant, to use Saul Enderby's happy phrase, charges at me out of the thickets of my past, and gives me a second shot at it, I intend to shoot it dead. But with the minimum of force."
Link to a place a minute or so ahead :
Full link, go to time 1:48:08.
Guinness also played Smiley in the prior BBC production of "Tinker, Tailor, Soldier, Spy"–they are both worth watching in their entirety. Old school and extremely well done.
One of Wikipedia's better articles about enterprise and its rise and fall: Gimbels
I looked at 3 month T bills to identify tightening/easing cycles since 1954 from a chart at FRED. There are 10 cycles that stand out. This is retrospective as the cycles could only be identified after the fact.
Given that, below is the SP500 performance comparison using weighted annual growth rates during each leg of the cycle. There is some evidence that stocks do better during easing over the whole period, but since 1976 they are about the same at positive 8%.
Since 1954
Easing cycle 8.6% 28 total years
Tightening cycle 6.6% 33 total years
Since 1976
Easing 8.0% 23 years
Tightening 8.4% 16 years
The key mathematical problem of factoring the large prime numbers looks close to solution through a specialized module with this new item. The encryption mechanisms used by traders in vpn, brokerage and messaging would not hold security forward or backward. How will this change the trading business?
One is a terrible chess player. I can't seem to see all the tactics the way I do in checkers where in thousands of games I have never fallen into a trap, whose traps are at least as complicated and difficult to unravel as chess. However, occasionally I try to play a game online so I can help the 9 year old son in his games. When I do, I always find it takes me about 15 minutes to gain a base of operations for the trading. You see, the clicks are so similar. You move it up, and your opponent moves it down, and you both try for the same square et al. I believe this is the real similarity between chess and markets. The opponent is the same, and he's always trying to take the center from you and forcing you to the side et al.
Jeff Watson writes:
In any free market transaction you need to have a handle on the inside of the mind of the opponent, just like you need to know the motives of the counter party to any trade of size you have on.
anonymous writes:
In chess and trading during these conflicted times one must:
focus on the process
keep their fears and anxieties in check
not worry about unseen threats they can't control
understand the nuances of conflict
center their decisions somewhere between "instinct and reason"
not defy the lessons of history
A game of chess is pure. It is a free market with a level playing field and a product of spontaneous action, not human design. Unfortunately, one cannot say the same in reference to the markets.
Nigel Davies writes:
It's simply a question of practice. My son Sam was far from being a 'natural' with chess tactics but after doing 70,000+ chess puzzles he's not at all bad. There's a nice example here starting 24.Nf7+.
The real beauty is that of systematic practice turning into mastery. Here he dispatches a stronger and highly experienced opponent with very good strategy and controlled tactics at the end, not bad for a boy who was bottom of all his classes a few years ago.
To master something it's important to break down the required skill into component parts (for chess you have tactics, strategy, endgames, openings and psychology) and work on each of these. Then the component parts need to be brought together via competition. Simple but it requires time, discipline and staying power.
Shall we say that most of the victims of the Long Island 20 billion Ponzi thought they were getting the edge by front running the third market operation just one floor below so they didn't ask many questions. What a great marketing thing that was–you could just smile and put your arm around the mark and nod toward the stairway to the floor one below. Or if you were playing paddle ball at the Catskills you could just as the father did, you could just point to the bottom board. (Thanks to Kutcher's tumbler Larry Strickler for verifying the courts and extent of bagels and nova on which he played). Same marketing gizmo with the "upside down man"'s former firm. All that is required is to point to two chairs.
It is my expectation that we are in the final leg down in crude oil prices for this cycle. I've learned to never predict both PRICE and TIME — so my prediction (based on historical precedents and rig counts) is only that the cyclical spot price low is most likely to be seen in the next 90-180 days. I have no prediction on the exact spot price low but I would neither bet on not dismiss the chance of a seemingly absurd spike low price. Being early can be catastrophic with the contango's roll cost. The June 2016 40/30 put spread costs about $2.5 — so Mr. Market is putting a 25% chance of us seeing 30$/barrel by June. Similarly, Mr. Market is putting a 6% probability of 20$ crude by next June…
If your focus is on the energy stocks (and their weighting in the S&P), you can glean substantial information from watching the behavior of the back contracts out to 12 months– which have NOT made new lows since August. A capitulation in those contracts will start a fresh leg down in IYE, which has so far been telling a different story from the spot crude price. Also, a break down in the long-dated futures will also feed through to the high yield market. Those are the contracts which will can create a lasting jolt to the S&P.
Separately,
I keep asking myself "who are the big winners" from a continued weakness in spot crude?
The "easy" answer has been airlines. (Consumers seem to be saving, not spending, much of their windfall.) But I don't ever own airline stocks.
There is another less heralded winner — which is being validated by Mr. Market.
Local municipalities, agencies and State governments (excluding Alaska, North Dakota, Texas) are huge winners from a continued decline in fuel prices. And this is being confirmed in the credit spreads of these issuers. Also, the bridge and turnpike authorities are seeing increased tolls as car mileage increases. Historically, Muni/Treasury spreads trade as a percentage, so there are some other reasons why these securities might be outperforming.
A bearish third order effect is that car insurance companies are experiencing continued pain due to increased mileage (more accidents), tight premiums, and lower returns on their float.
Lastly, Congress is reviewing the extension of the commercial and residential energy tax credits for installations of solar, wind, and geothermal projects. The current tax credit regime expires next year. The residential tax credit is 30% of the installed cost. Without the credit and at sub-40$/bbl, most of these alternatives do not have reasonable break-even periods. Hence, another "headline" to watch, and which may affect the psychology of the domestic energy market (i.e. longer dated futures) will be whether these tax credits are eliminated.
There have been only a handful of 50%++ energy bear markets in the past 40 years, so the ability to quantify these observations is difficult. That provides an opportunity to devise and implement trades with a variant perspective.
The Partisan Conflict Index tracks the degree of political disagreement among U.S. politicians at the federal level by measuring the frequency of newspaper articles reporting disagreement in a given month. Higher index values indicate greater conflict among political parties, Congress, and the President.
One often played Arthur Ashe in the eastern Championships 15 and under at Forest Hills. After a tough match in the sweltering August sun, I would head to the bar for a mix of ginger ale and orange juice. As I recall it cost 1.75 in 1956 and this was way beyond one's ability to buy more than 1 which was completely insufficient to allay one's thirst. I believe they called it a California [or perhaps a California Punch].
To soothe the woes today from missed opportunities, while waiting for a strong close I went to the fridge and took out a bruce costi gingerale made with real ginger, tasting almost as good as the Vernons from Detroit that Irving Redel, the hobo, the little woman and I often had after a racketball lesson. I added some squeezed orange to the ginger ale and thought back to the Eastern Championships, the hot sun and Arthur Ashe for the first time in 62 years. A beautiful memory, and highly recommended.
Some anecdotes concerning the Vanderbilt family inspired by a visit to some of their homes on the Hudson.
Cornelius couldn't read or write but was able to hold his own in court with complicated monopoly cases and hired Daniel Webster to defend him. A pastor came to him for money and he gave him instead a one way ticket to the West Indies.
He sold all his steam boat interests at the age of 67 and moved entirely into railroads.
He had a secret partnership with Uncle Drew and was able to buy up all the Erie and Harlem stocks at the lows and squeeze all the shorts.
He liked to sit the Woodhull girls on his knees and swing them as he talked about his railroad interests.
He knew all the tides and obstacles of the Staten Island to Manhattan route when he was 11.
He borrowed $100 from his mother to go into the ferry business and paid her back 1000 the next year.
He believed in spiritualism and mediums especially when the mediums were 21 year old beauties he could see without the wife.
He married a woman 45 years younger than him like the Palindrome when over 75 he left 85% of his money to his son William H and a length court battle ensued with Billy settling for about 1% of his fortune.
The Gambling Son Chris killed himself the day after he received his settlement apparently having lost it in gambling.
Billy had 200 million the equivalent of 150 billion today but noted that he hadn't been in the office on a Thursday and deducted 0.40 cents from the janitors bill for lunch from the 0.40 a day he paid him.
Billy signed and audited every check that the NyCentral paid, and regularly inspected all cars and track.
The books The Vanderbilts, The First Tycoon, and Fortune's Children are all worth reading for more information about these great business men.
What a fantastic awakening from hibernation to the cost of all weak players. Hats off to an amazing and stirring way of creating vig, slippage, and paying for the markets infrastructure.
Jeff Watson writes:

Have you ever noticed that a headline event that everyone and their brother are arguing (like a rate hike), the $2.00 bettors end up taking both sides, usually they're bearish. Market media is pumping the entire thing. When the event happens, or doesn't, the mistress moves the market both ways and deftly cleans out the entire herd of juveniles, plus she takes out all the people who bought quinellas and trifectas.
As an aside, here's a glossary of track words and phrases with good meanings. One could find market parallels in almost every word or phrase, just like Bacon. This site is sublime.
Stock market last week like a dance. Same place for 1 week, then up to new high, then next day to new low. I can see my father doing a Russian dance to it. He danced every day at the private beach (cost $10). And always a circle around him. They called him the dancing cop.
This article looks at safety issues and poor responses by pilots in aviation crises due to automation. It may be worth investigating for insight on how to capitlize in markets when things spiral out of control.
"Why the Airasia Crash Report Should Serve as a Wakeup Call for Travelers"
I was asked, as a retired veterinarian, to investigate the rape of a Pitt Bull. The median-size female with white chest markings had an irritated vulva and minor tears with fingernail marks. On a follow-up call last night, I arrived at the owner's military bunker home to find her, a pretty blonde, loaded for bear with a flare gun and in tears. The dog had vanished, 'Eloped!' she expected. I tracked the pair along a dirt to a paved county road near Salvation Mountain, CA before losing them.
California leads the nation by enacting the strictest laws punishing sexual abuse of animals under Penal Code 286.5PC. Violators are subject to a maximum fine of $1000 and six months in the county jail. Rape to settle desert scores is not uncommon. A resident of my own Sand Valley was kicked out for getting a Black Labrador drunk on whiskey before coitus. This is not something we covered in animal husbandry at vet school.
A man living near Salvation Mountain was reported last seen with the victim, but there had been no witnesses of abuse. When the blonde's husband discovered the pet's elopement, he raced to the suspect's trailer door and kicked it in, screaming. A sheriff carted him to the Imperial County jail for felony B&E, where I just put $20 on his book to enable computer time to try to solve the mystery.
I've treated in 105 countries, but this is the strangest case to date.
A good thing to consider are cure rate survival models. A good accessible discussion is on wikipedia. After a certain time, a market becomes cured of its tendency to relapse or shall we say reverse.
My take from eyeballing this chart of the day about the gold market: one should prepare in advance for buying opportunity. Chart is longer-term Bullish, as most asset charts are LOL. Trick is: gold bugs are getting progressively more rattled by the corrective phase that commenced 2011. More often than not, the nadir of such correction will trade very quickly - leaving the unprepared behind. Not sure one will be able to buy size on final low (as the algos are very adopt in frontrunning both ways). So if one is looking for size, and just needs to fine-tune timing, one should explore all kinds of venues. Gold equities will be the most leveraged Bullish bet. But the real deal is physical gold (stored under your control). Eventually, when Gold is attractive for extraordinary financial panic reasons - physical will outperform by leaps and bounds!
All this being said, the final low print will likely occur deep in three-digit territory. Any initial Fed tightening will hit all assets hard.
anonymous writes:
Seems to me like a test of support at $1000 round, which was the 2008 crisis year high, might be in the cards one of these days.
Stefan Martinek writes:
Re: "Not sure one will be able to buy size on final low (as the algos are very adopt in frontrunning both ways)"
I do not understand what algo story you are taking about. You want to buy a multiyear low and then you are afraid to miss the last tick on a decline? There will be plenty of time. Days, weeks, historically even decades (1980-2000). Who cares about "algos". I cannot even comment on Elliott voodoo. This flawed concept cannot be falsified, at the end it is always right regardless the number of counts. We all know what this implies.

As everyone already knows that small caps (IWM) outperforms $SPY in the month of dec, (even the spread between $SPY and $IWM returns, has the highest returns…)
The other unknown (at-least not widely publicized yet) is, small cap value outperforms the small cap growth
Since their respective IPO's, the dec returns —>
$SPY - 16/22 wins at an avg of 144 bps , and a median of 113 bps vs $IWM 12/ 15 wins, at an avg of 272 bps with a median of 240 bps
coming to with in IWM
$IWF (growth), with 8/15 wins at an avg of 54 bps and a median of 3 bps (not even sufficient for slipp+broker-age!!), worst at minus 723 bps vs $IWN (value), with 12/15 wins, at an avg of 308 bps, and a median of 265 bps, worst at minus 446 bps.
Archives
Resources & Links
Search