We're talking about watch sales around here. Rolex apparently sells 650 million in watches each year. Susan says that wearing a watch these days is like jewelry for men, and that it's useless since everyone has a smart phone. We're thinking about Apple's watches. They'll have to compete with all the other watches. Supposedly they forecast it to use up 1/2 of all the gold production in the world. I wonder when Apple will stumble and launch a product that doesn't set the world on fire. Samsung wearable watches apparently didn't do that great. What do you think, and how will it affect the price of Apple. We just bought some on the news that they had to pay 600 million out of 150 billion in cash on a patent suit, which will probably be reduced to 10 or 30 million.
Stefan Martinek writes:
I agree with the view that watches = jewelry, but then it is more about IWC Portuguese watches in platinum having an unassuming steel look and simple elegant design. Apple is not a competition here. Apple watch will need a phone for core applications + daily charging. Some people probably like to carry two devices when one is enough. Some people probably disagree with Diogenes "who wanted to be free of all earthly attachments — on seeing a boy drinking with his hands from a stream he threw away his drinking bowl, his last remaining possession".
Pitt T. Maner III writes:
Given the popularity of the "Quantified Self" and Fitbit, why not a watch that monitors all your physiological parameters (via implanted sensors) and provides feedback on the optimal things to do next.
An early example might look something like this: "a new digital wellness and telemedicine platform which helps patients live a healthier lifestyle and connects healthcare providers to patients using telemedicine and wearable mobile technologies, today announced that its platform will be fully integrated with Apple Watch products. Or this: "Apple Watch wearers with diabetes will be able to use an app to monitor their glucose levels."
Carder Dimitroff writes:
I believe the iWatch will be an ongoing success. Like they've done with the iPhone, Apple will convert the old watch into amazing and useful technologies. As such, the iWatch will likely become less of a watch and more of something else.
In my family, we seldom call each other. It's either an email, text or FaceTime. Phone calls are the last option. Our iPhones are not used much for phoning home.
Like the iPhone, each iWatch upgrade will pack in more technologies on less real estate. We will likely learn new tricks, become mindful of health issues and live a better life.
You can sign me,
Dick Tracy
anonymous writes:
My son asked me why he has to go to school? "Why can't all this learning simply be uploaded into my brain?", he asks.
anonymous writes:
The question becomes:
1. Will it ever have a cam?
2. Will it ever be independent of an iPhone?
3. What body sensors can be built into it?
4. Perhaps it will be the base for iHome?
Just some questions.
Duncan Coker writes:
A watch is a perfect accoutrement for a man as it is rooted in a practical function. The form and design however vary greatly. They can be showy and expensive or simple, like the Timex my father had. Men like things that have a purpose. Watches are handed down from fathers to sons or daughters for generations. The Tank watch is one of my favorites though I don't own one. Fountain pens are in the same category as would be certain sporting gear like classic hunting rifles, bamboo fly rods, Hardy reels, or Swiss pocket knives that every man used to carry. For Apple I know design is very important along with function which is a good start for continuing this tradition.
Jim Sogi writes:
A Swiss army pocket knife with can opener, screw driver, wine bottle opener and blade, a simple model, is the most handy camping tool. I love mine. I also have a pocket tool with pliers, knife, screwdriver with multiple tips. It's very handy for many things like sports, camping, and skiing.
anonymous writes:
I got a very nice waterproof sport watch used at the Salvation Army for $6. The guy at the jewelry store laughed when he saw the price tag and the battery was $15. You can get a real nice casio waterproof sport watch for $20 with alarms, date, stopwatch. I just don't understand some guys desire for expensive watches or computer watches. If the watch were small, had a phone and music and alarm, and GPS and the battery lasted… maybe.
Very happy. February 26, 2015: Exactly unchanged to open and from open to close. Anyone who trades loses the bid asked spread and more through stops.
Paolo Pezzutti writes:
There cannot be a forecast at any moment, but there are technical situations in markets that stimulate non random moves. These patterns occur over time. Although cycles are everchanging and all good things eventually end. You have to listen to the inner music of the market, the hidden messages that it sends at certain times of the day, certain days of the week, when it moves from point A to point B in a given time and magnitude. Behaviors are recurring because of regulations, operational technicalities of big players, effects of fear and greed on the herd, impact of margin calls, announcements, rollovers, etc… It is up to your creativty, intuition and ability to scan the markets finding the hidden jems that can provide you with a meal for a lifetime. Unfortunately, this is not enough to be a profitable trader. Similarly to other endeavours in life, I would say that the technical edge is never enough.
anonymous writes:
Imagine the 1000's of shorts looking for their profit target on a day like today– "missed by a tick or two". Price moves back to breakeven– "Never turn a profit to a loss, time to exit". Price reacts down again– "but I can't afford to miss the overdue correction, It's now been confirmed". Then stopped out once again, to be repeated at the end of the day. If it held it overnight, it will gap up big the next morning for maximum capitulation.
Gary Rogan writes:
But is this intentional (teleological to get all philosophical) or just a day out of many days in which this particular relationship between the open and close holds? Almost all the other days are different, so how should one view this particular day: a totally random occurrence, somebody's clever plan, or the market itself deciding through some collective thinking process to play a practical joke on all the short-term trading participants?
Ed Stewart writes:
Gary, if for a short-term trader there are questions that leads to meals for a lifetime if studied and answered, that is one of the better ones I have seen.
anonymous writes:
The round number magnet effects must be exacerbated by the fact that many options strikes are at round numbers. Pin risk and gaming risk of options are real. Exotics make the numbers hidden but draw in large capital sometimes.
You can't see the motivations if the options are OTC and not listed. Recall the story of the large macro manager who got into a lawsuit with his exotic option brokerage firm. He was able to get prices to go just one momentary tick beyond his barrier knock-out/knock-in strike and the prospective payout was so large that the breaking of the barrier on the single tick was contested by the parties.
One of the parties offered unlimited supply on the offer to stop the breach of the strike. –Can't recall seeing who won that lawsuit. Still the fact that large players often think in terms of hidden strikes, could lead to defending and attacking of certain price levels on a given day. The exotic expirations are customized as well.
anonymous writes:
A word about round numbers & option strikes in the OTC markets.
It is interesting to consider, study & think about the following;
1. What is the 'real' round number. Consider the currency markets. As I type, the AUD USD spot FX rate is 0.78244. The June 2015 AUD futures contract is at 0.7773. The forward FX points that one adjusts the spot rate by the get the outright forward are merely interest rate differentials expressed as FX points. So, if the futures price rallies UP through the 0.7800 round then the spot market will likely be around 0.7845/50 - arguably a 'nowhere' price.. So, because the futures price incorporates the forward does that 'round' have any significance at all. Arguably, the important 'rounds' are only relevant to the core market. It is an interesting null hypothesis that currency futures rounds of a given expiry are 'artificial'… Something to chew on there.
2. Another point about the 'Strike Price Heat Maps' that our magnanimous friends in various market making institutions provide in 'research' pieces/ updates. Be aware that many, many flows are NOT included in these due to wording in various Prime Brokerage agreements, other legal documents and sometimes courtesies given to, for example, institutions in mercantilist high growth non English speaking parts of the world. So you end up just looking at poor quality partial information infected by contractual, confidentiality & 'cover my posterior' bias.
For the avoidance of doubt and to pre-empt the snipers on the list who pop their heads up when a sacred Taboo of theirs is breached, I am specifically referring to OTC markets, incomplete information provided by market makers & bias that anyone who has tested the information will have seen in out of sample results.
Orlando has always been warm and exciting each of the dozens of times my family has visited. A few Bearish observations of this Mid Winter Break, nonetheless.
Firstly, we're seeing another ticket hike for Disney parks. In tune with price inelastic never-subsiding demand for passes, park hikes actually hit the 100-million plus annual visitors hard. Hotel occupancy may well suffer from it. I see widespread bleeding permeating within the hotel industry, and I have actually started preliminary negotiations on behalf of private investors to take over the ownership of an area resort. My speculation is that the theme as such is timeless, and that it should prominently figure on every bargain hunter's list.
Another curious observation is that a prominent RV rental operator Moturis (of Germany) has folded its US operation as of 2015. Truly, things appear gloomiest right before the bottom is reached. I'm sure that if Moturis had the vision to foresee the sharp Oil and Gasoline price collapse into 2015, they would've not proceeded with their folding plans. But the $3-4 gas of the last few years did eventually break their backs.
Another temporary casualty is SeaWorld. Plagued by a variety of short term troubles, from Shamu accident to the dolphin rights demonstrators outside, they got taken over by Blackstone Group and promptly halved the price of non-resident Annual Passes! Incredible bonanza, which in my estimation will not last more than a year. Get them while you can!
Also (I forgot to add): strengthening US currency has been acting to price out potential foreign buyers. Chinese investors are concentrating on bargains flashing mainly by devalued AUD, and possibly EUR and CAD as well
I put this together after hearing of his passing.
A legend of the value world has passed. Irving Khan passed away at 109. Mr. Kahn was a teach assistant for Graham at Columbia University and worked on both Security Analysis and the Intelligent Investor. When Graham closed his partnership he suggested clients consider taking their accounts to Mr. Kahn who was then at Abrahams and Company a firm eventually purchased by Lehman Brothers. In 1978 he left Lehman and founded his own firm Kahn Brothers. He also wrote a book titled Benjamin Graham, The Father of Financial Analysis that is available on Kindle and is suggested reading.
In a 2014 interview he described his approach thusly ""I prefer to be slow and steady, study companies and think about what they might return over, say, four or five years. If a stock goes down, I have time to weather the storm, maybe buy more at the lower price. If my arguments for the investment haven't changed, then I should like the stock even more when it goes down." In the same interview with UK based Telegraph he added ""During the recent crash and in other sell-offs, Tom and I looked for good companies selling at a discount, which do surface if you're patient. If the market is overpriced, an investor must be willing to wait. There are always good companies that are overpriced. A disciplined investor avoids them. As Warren Buffett has correctly said, a good investor has the opposite temperament to that prevailing in the market. Throughout all the crashes, sticking to value investing helped me to preserve and grow my capital. Investors must remember that their first job is to preserve their capital. After they've dealt with that, they can approach the second job, seeking a return on that capital."
He also said in the Telegraph piece that ""I would recommend that private investors tune out the prevailing views they hear on the radio, television and the internet. They are not helpful. People say 'buy low, sell high', but you cannot do this if you are following the herd. You must have the discipline and temperament to resist your impulses. Human beings have precisely the wrong instincts when it comes to the markets. If you recognise this, you can resist the urge to buy into a rally and sell into a decline. It's also helpful to remember the power of compounding. You don't need to stretch for returns to grow your capital over the course of your life." In 2012 he told Jasn Zweig of th e Wall Journal "Individual investors who avoid "doing things you know too little about" still stand a decent chance of outperforming professional investors, especially by sticking to smaller stocks." He laos added a quote that my well end up as a tattoo or throw pillow around Chez Melvin ""If you command a lot of cash you can be wrong and still not have to worry."
In 2008 he told Financial Week that ""There are very few true value investors.Value investing takes discipline, patience and a healthy dose of skepticism. We live in an era with too much confidence in advertising. Everyone tells you that you can attend a seminar for $250 and make lots of money. Value investing means being much more discriminating." More Irving Kahn quotes to consider that well help you be a better investor and perhaps even have a better life:
Stop buying things that you don't need, and start focusing on the essentials; then you will live long and be happy.
You don't have to be fully invested all the time. Have patience, keep your standards.
Ben always believed in the Socratic approach. He never provided students with a ready answer, believing that through thorough discussions and rational deductions, solid conclusions would be reached. I remember asking him about the word 'tranche' as it applied to finance. Instead of providing the definition right way, Ben asked me to look it up in the dictionary. I discovered that it means 'slice' in French. Ben believed that if he told me the answer right away, I would forget it, but if I took the initiative to look it up myself, then I would always remember it.
I understand that net-net stocks are not too common anymore, but today's investors should not complain too much because there were only a handful of industries in which to look for stocks in the old days. Now there are so many different types of businesses in so many different countries that investors can easily find something. Besides, the Internet has made more information available. If you complain that you cannot find opportunities, then that means you either haven't looked hard enough or you haven't read broadly enough. Tim's hint – Think community banks
Prices are continuously molded by fears, hopes, and unreliable estimates, capital is always at risk unless you buy better than average values.
Why are results so often below average? I believe there are two reasons. First, the institutional client illogically expects security selection to be limited to the major corporations conventionally selected by others. This conventional bias dooms performance to an approximation of the average. Second, the institutional investors believes he should have his hand held a few times a year to confirm his own reactions to the current scene.
Never buy popular stocks, except maybe in a depression.
I'm a passionate reader. That's why being an investor is the perfect job for me.
Successful investors, like successful doctors, must have a good understanding of the hard facts expressed in numbers
If the art of investing were actually easy, or quickly achieved, no one would be in the lower or middle classes. To be a successful investor learning is essential.
Security prices are as volatile as ocean waves – they range from calm to stormy.
Shrewd investors must resist following the crowd; when everyone is making money these investors know this portends a decline. Value investing is one of the best ways to step apart from the crowd and to protect oneself from the unpredictable behavior of the securities markets.
If a company has great prospects everyone already knows about it. We won't be comfortable paying for good prospects. People are always worried about the economy and the world, especially since the financial crisis of 2008 and Europe's sovereign debt crisis in 2011. I feel that people should learn to be optimistic because life goes on, and sometimes favorable surprises come out of the blue, whether due to new policies or scientific breakthroughs.
The world is full of complications, and the media are full of advertising. Stop buying things that you don't need, and start focusing on the essentials; then you will live long and be happy. In life, the goal is to achieve happiness, so start thinking about the things that count!
Lemmings always lose.
Any market mania comes up against hard reality in the end.
Real investors should never feel bearish because the time to buy value is when markets go down!
I cannot top or add to the wisdom of a legend and one of the founding fathers of value investing. RIP Mr.Kahn and thanks for all the fantastic stock ideas we stole from your SEC filings over the years.
Have great week all. There will be no Thursday update next week as I am off to Baltimore for my daughter's wedding. I am told there is a lot of stuff I have to do to get ready for the big day. I have no idea what all that stuff is but I am sure that between my daughter, my wife and the groom mom I will have lots of instructions as to how to carry our my various tasks!
Have a great week.
"Irving Kahn, Investor, Who Profitted in '29 Crash, Dies at 109":
Mr. Kahn was a value investing icon who served as a teaching assistant for Ben Graham and worked on the classic tome Security Analysis and the original edition of The Intelligent Investor.

He was still working a few days a week at 109 years old at the firm he founded back in 1978.
What is striking is the shift in TOTAL preference for the Democrats. In 2008 it was +20. The best Bush II ever did was in 2003 when preference for the Democrats was only +3. But, in the last four years (2010 to 2013) the numbers have been -4, -3, +4, +5. That really is news; the Republicans have never had 4 years when party preference was statistically EVEN, not once in their entire 150+ year history. We will have to wait for the numbers for 2014, but the election results hardly suggest that the Democrats had a rebound in overall popularity.
Primates of Park Avenue: Manhattan Motherhood from an Anthropological Perspective is a new book that will be released June 2nd, 2015. I found the description quite fascinating.
1. "Like an urban Dian Fossey, Wednesday Martin decodes the primate social behaviors of Upper East Side mothers in a brilliantly original and witty memoir about her adventures assimilating into that most secretive and elite tribe.
After marrying a man from the Upper East Side and moving to the neighborhood, Wednesday Martin struggled to fit in. Drawing on her background in anthropology and primatology, she tried looking at her new world through that lens, and suddenly things fell into place. She understood the other mothers' snobbiness at school drop-off when she compared them to olive baboons. Her obsessional quest for a Hermes Birkin handbag made sense when she realized other females wielded them to establish dominance in their troop. And so she analyzed tribal migration patterns; display rituals; physical adornment, mutilation, and mating practices; extra-pair copulation; and more. Her conclusions are smart, thought-provoking, and hilariously unexpected."
2. 'From a deconstruction of the exercise and self-care practices of the caste of women with children she calls "Manhattan Geishas" to the lurid details of her own crazed pursuit of a Birkin bag; to an analysis of the rites of passage like the co-op board interview, the gut renovation, bed bug battles and "ongoing" school applications that brought her to her knees; to an exploration of what she calls "the world's most complicated, fraught, and misrepresented relationship, the dance between mothers and the nannies they hire to help them raise their children"; to an inside view of the galas, benefits, kiddie birthday parties and other extravaganzas of conspicuous consumption that define her adopted tribe, Martin spares no detail in exploring what makes Uptown motherhood strange, exotic and utterly foreign and fascinating.'
The tennis playing slice backhand former fake doc, bathtub loving, former owner of forecasting company based on blast furnace usage, chair of the Fed, gave the perfect Delphic prediction, right out of Delphi and the singers. "Something big is going to happen". Yes, that will be true whether the Athenians or the Spartans win and since it has no time horizon, 100% true by randomness. Hats off to someone at his advanced age with access to lunch at the Fed every day to further enhance his consulting company gravamen, for his Delphic pronouncements.
Your biggest opponent in trading is yourself. Has anyone heard this statement? It seems incredibly naive to me. Not surprisingly, I just read something like it posted on twitter. When I put in an order and get 3 shares filled, it is clear to me that someone is gaming the order. They get the info and then I don't get a real fill. On the other hand when I develop a strategy that qualitatively seems to anticipate stop or momentum buying, my buying is part of the force that pushes price to that level–releasing potential energy, one of the most useful concepts in trading. Everything has an impact. To think it is all just a "mental game against yourself" suggests that the market is mechanistic process vs. a competitive process, which is entirely wrong.
anonymous writes:
This (not well documented) jab at mom and pop retail investors comes to mind: "Fidelity Reviewed Which Investors Did Best And What They Found Was Hilarious".
Ed Stewart writes:
It reminds me of something I read in a poker book about one of the top cash game players (I'm not a poker player). He would supposedly call out to people considering a game, saying, "hey, come on over, we are playing all of your best games, imagine what a little luck could bring" very friendly, etc. I could see in a similar situation someone calling out, "Hey, if you master the mental game against yourself, the rest of us will hand you our money, we are just bystanders".
anonymous writes:
I believe that there is nothing inherently wrong or detrimental to a successful trading process from some form of self-awareness.
The problem is that it is very rarely quantified. This list has/had a resource in this regard, the esteemed Dr. Steenbarger.
One has had occasion to work through both of his main texts in isolation & in a more institutional setting. Regardless of ones view about this stuff, I would encourage all to read and think about their market approaches in the context of both books. He is a serious guy and performed some intense experimental tests upon himself in real time.
It is reasonable to assume that such help would be more suited to fundamental discretionary traders, but a more in depth thought process may expand that.
One whole heartily agrees that throwaway lines are useless ( much more so when transmitted through what may prove to be one of the Four Horsemen of the Apocalypse- i.e TWTR.)
Leo Jia writes:
I think ultimately the biggest hindrance if not the biggest opponent in anything is oneself or one's own mind. As you suggested that someone thinking that trading is all just a mental game against himself is wrong, you actually suggested that his thinking is his own opponent.
Is market mechanistic or competitive? I think it depends on the situation.
I tend to view market has the following participants in any day: a) bulls and bears, and b) primates. The former are big and have their decided views for that day or the following period. They mostly fight fiercely. The latter are small and are simply ready to join either the bulls' camp or the bears' camp at anytime depending on their own views of which side is stronger.
The fight between the bulls and the bears are competitive. But for the primates in this case, it is not competitive (or at least not in the same sense). To them, it is simply making a choice.
The bulls and bears both understand the nature and tendencies of these primates, so they try to take advantage of the latter whenever possible. So in this case, the primates have to compete with the big ones. This might only be possible when the two big sides are not fighting fiercely between themselves.
The primates are controlled by their innate nature of fear and greed (let's just say that the bulls and bears are less prone to fear and greed), so their combined behavior is quite predictable. So when either the bulls or the bears (when one side is absent or subdued) attack the primates, it is quite mechanistic.
Mattel showed up on one of my screens yesterday because it's stock price is at a 3+-sigma (long term) divergence versus competitor, Hasbro.
This is an interesting company for a variety of reasons. But a key question facing a contrarian buyer is whether the franchise value/moat built on key brands (e.g. Barbie, Fisher-Price, American Girl) is in secular decline. The company currently has no CEO and a key Disney licensing deal expires next year. They reported a truly dismal fourth quarter. All of this is in the stock price. The stock yields 6% which tells us that Mr Market believes it will be cut. They announced a new product with Google and the market yawned. Presumably the stock will pop on the appointment of a solid new CEO who will then take kitchen-sink writeoffs, cut the dividend, restructure, and start anew. But as always, timing is everything and the stock could be a lot higher (or lower) by the time all of this new news is digested.
Mattel is also facing macro/demographic headwinds (but presumably so is Hasbro which is doing quite well). Remember also that Jill Barad made a dismal acquisition of LeapFrog years ago and there were aborted takeover talks when they tried a ?hostile? acquisition of Hasbro. Mattel and Hasbro dominate this industry.
Is this a value trap or opportunity? And if MAT is a value trap, does that mean HAS is a short too? I'm not expressing any opinion except that there is no obvious reason why MAT should outperform the SPX over the next ____ days unless they announce a new CEO that Mr. Market loves. Would be interested in other insights and especially from Tim and the other "value" folks.
Here are the comparative valuations from Bloomberg:
Mattel:
P/E=16 (on distressed earnings)
Yield: 6.0%
P/S= 1.4
EV/T12Ebitda= 7.1
Ebit/Tot Int Exp= 8.2
Mkt cap= 8.6B
EV = 9.7B
Hasbro:
P/E=19.5
Yield=3%
P/S=1.9
EV/T12Ebitda=11.0
Ebit/Tot int exp=6.8
Mkt cap=7.8B
EV=8.8B
anonymous writes:
My daughter wanted a new doll, so we went to Toys-R-Us. The Barbies were on sale for $6. But she wanted the $30 Frozen doll. I offered her 5 barbies but she declined. The no-brand dolls were going for $2. Clearly, offering for a discount doesn't change demand much — and perhaps the same for the stock price.
She is a 3 year old educated consumer too — I asked her why, and she said the head turns and the eyes are hypnotic. She can't read the package, but she has already watched the commercials.
Whether Grexit is on or off the table, it would appear that the Greek government is boxed in not only by the EMU but also by its own electorate. At one time, I thought that whatever happened in Greece short of Grexit would stay in Greece. Now I'm not so sure. Nationalism is a theme on the rise in the EU. To what degree will responses such as this one by the Greek electorate "spill over" to other countries in Europe?
"Europe Has Approve Greece's Reform Plans"
Stefan Jovanovich writes:
David's use of the domino theory surprises me. In the Balkans there has never been a need for "spill overs"; nationalism is all that these small, poor countries have. What you have to understand about the Greeks is that they actually do remember the Nazis. If the French, British and even Putin have forgiven the Germans and shifted to the Gaullist notion that it is all the Americans' fault, the Greeks still think about what the Third Reich and its Muslim allies did to their country. They think less about how WW II was followed by a hot and cold civil war that continued, with various interruptions, for another 40-odd years - until the fall of the Berlin Wall.
The combination of those historical memories - one remembered, one deliberately forgotten - is what allows practically everyone in the country to now have the politics of a Beverly Hills communist who has just received an audit notice for his/her tax shelter.

Biomimicry is a fast growing field lead by expert Janine Benyus.
1. "As unlikely as it seems, the most promising routes to regional job creation, revenue generation and business expansion are the meandering trails of the Cleveland Metroparks; the oft-maligned waters of the Cuyahoga River and Lake Erie; and the rich canopy of trees and other plants that sustain thousands of species in the Cuyahoga Valley National Park. Welcome to Northeast Ohio, the emerging global hub of biomimicry. Or so it could be."
2. 'Hippopotamus sweat is a natural sunblock, Harman said. Furthermore, it's waterproof, antiseptic, antifungal, antiparasitic, self-spreading and non-toxic. Researchers at the University of California-Merced are looking at ways to use the chemical in commercial sunblocks, which are often either ineffective or toxic. "This is going to completely change our world of sunblock," Harman said. "And this is just one molecule that is going to transform the world of pharmacology and chemistry."
I am finishing The Deluge by Adam Tooze, an ambitious undertaking of a book which covers the post-WW1 rebalancing of power on a global scale. WW1 was largely a war of feuding imperialist nations with entangled alliances. But after the war the world became a different place. One particular issue that has relevance today is that of debt. Europe was very familiar with debt with from 1917 to 1925, particularly Germany. All the powers, Germany, England, France and Britain had borrowed heavily from their populace and international bankers (JP Morgan and friends) to finance the war and reconstructions. The populace could be easily taxed or the currency devalued to eliminate a portion of the debt. The foreign debt holders, however, demanded payment in hard currency or gold and were ruthless in collection. Their was no debt forgiveness by friends or foes. The Entente (Britain, France, Russia) had their ongoing currency and gold wars amongst themselves and with the US over debt. Germany was crushed by debt during that period. Perhaps Germany's intransigence today is due to their history. No one showed them much mercy at that time.
All told today in Greece the total debt at par is roughly 400b euro. A reasonable haircut could easily be absorbed by the central banks and official institutions who own most of the debt. I think the battle is one of ideas. The German notion of aggressive self reliance and go-it-alone attitude, versus the dream of a family of nations which Wilson wanted ( at least for everyone outside the US). I predict in Europe the latter path will prevail. No one wants another war, metaphoric or otherwise. The cost of a write off is negligible when the ECB is prepared to spend 1.6 trillion euro on various paper. The 5 and 10 year Greek bonds appear to agree as they started to rally in October well in advance of the current debate and are up roughly 40% since that time.
Stefan Jovanovich writes:
Adam Tooze has written a very good book on the Nazi economy. Now he has written a very bad one. There was only one foreign debt holder for Britain and France after WW I - the U.S. The only justification for describing the Americans as "ruthless" is the Keynesian one: the U.S. Should not have insisted on being paid back in the same money that it had lent - gold priced at the U.S. Exchange rate. The U.S. Did not, in fact, collect any war debts beyond the amounts lent to Germany under the Dawes and Young plans which were paid to the European Allies as reparations and then sent back to the U.S. Finland is the one country that actually paid back what it borrowed. Germany was not crushed by debt; the hyperinflation literally wiped out all the creditors. The reparations demanded by the Allies were large, but they were less than a third the size of the ones demanded from France after their defeat in 1870. The French actually paid, in gold; the Germans never did pay up. The British thought they could ignore their default by adopting a gold exchange standard - i.e one that only applied to account reconciliation between central banks but not to money held privately. The French and the Japanese, to their credit, actually tried to restore fully so that their money would once again be automatically exchangeable to specie. The Japanese were defeated by the Tokyo earthquake and fire of 1925; the French by the U.S. Reversion to mercantilism under Hoover and Roosevelt's planned economies and the devaluation of the dollar. The great sin of the U.S. Was not to have tried to collect the war debts; it was to have violated the Constitution by failing to value foreign coin. Without the U.S. Treasury and Federal Reserve's connivance, the New York banks would not have been able to discount francs and pounds at pre-war par; and the war in Europe would have ended by summer 1915.
One's reading material for his trip to Florida to say hello to Irving Redel were 3 chemistry texts: Principles of Chemistry by Michael Munowitz, The Extraordinary Chemistry of Ordinary Things by Carl Snyder, and Science 101 by Denise Kiernan and Joseph D'Agnese.
I'm too aware of my ignorance to try to devolve the million things we can learn about markets from chemistry so I'd appreciate my more erudite colleagues here to suggest things. However, I found the tendency of all elements and molecules to form Octets very resonant of moves to the inextricable move of markets to round numbers, and their stability as of the noble gases once they reach there.
Also, one found the discussion of catalysts and inhibiters very resonant as some recurring things like aluminum chloride a catalyst like Janet Yellen or employment and inhibitors like enzyme inhibitors and the quiet before announcements also very common.
What are the acids and bases of the market? The activators? And how does total energy stay constant in markets in a closed system and what predictive value does it have like when the Greek news was very bad, the potential energy was so great for a move to the upside. An ignoramous like me poses these ideas and solicits some erudite thoughts and possibly paths to reduce his ignorance.
And of course, the most salient of all chemical relations. What is the periodic table of markets about. Which are the groups of similar behaved ones? Which are most reactive. Which combine and reduce and increase et al?
Jeff Watson writes:
As of late, the equity market has been chugging along, with a bias to the upside but within a narrow range. News and reports that one would expect to wreak havoc and change on the market have not made it budge. One could compare the equities market to a buffer solution. A buffer solution is composed of a weak acid or base and it's conjugate acid or base in an aqueous solution. A buffer solution readily withstands a moderate amount of strong acid or base added to it where the pH will only change a little. Consider the market to be the buffer solution and the added acid or base to be the news or reports. Bad news does not make the market go down that much but conversely, the good news doesn't make it rally hard either. Along those lines, one would consider the buffer capacity to be the most important characteristic and measurement. The buffer capacity is a measurement of the resistance of a buffer solution to pH change with the addition of hydroxide ions. This can be easily quantified, and the formulas can be found in any quantitative analysis textbook. The buffer capacity of the market can be defined as how much resistance the market will have to change, given the amount of good or bad information supplied it.
Vic Niederhoffer and Irving Redel, 2/20/2015, Florida, USA
There's lots of discussion of correlations on this site. In many ways, it's a big data in the financial world.
Yesterday, I was working on a pharmacoepidemiology syllabus and realized that in epidemiology, we now have the technological power and data access (in theory, at least) to follow entire populations of tens of millions of people. It's the age of big data. It's the age of genomics/genomic markers. In such circumstances, do the precepts of what is a cause change? Is it a matter of biological plausibility when the correlation for a genomic market with a disease is moderately strong but there is no known mechanism (and may not be since the market may be a regulatory gene—or it may be close to the gene that has an effect)? With big data, epidemiologists may be able to follow vast populations (tens of millions even). In such circumstances, are the means of making a causal inference unchanged?
The correlations reported have been provided a course to profits for some. But if the precepts of causality haven't changed, then the correlations in the absence of other data don't provide a much of a path; those sustaining losses from using the same correlations (assuming the events themselves are random) would simply be silent. Our perception would then be that the correlations have some meaning, and we build upon them.
I'm sure I'm missing something here, but I'm also confident that those on the list can provide some needed direction.
Steve Ellison writes:
We have sometimes discussed here the problem of multiple comparisons. If one looks for enough things in the same set of data, the odds of finding something that appears to have p <0.05, but actually occurred only by chance, increase dramatically.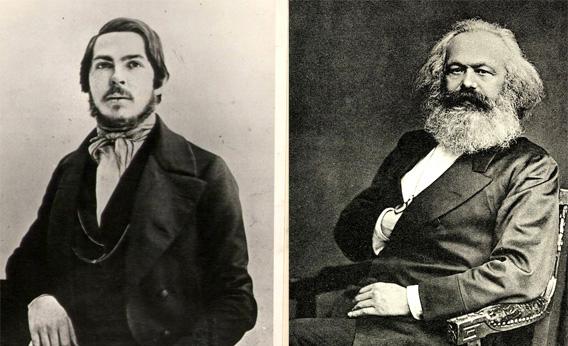 Since Eddy and her mother abandoned me for the pleasures of visiting Charlotte and Charleston this weekend, I have had to amuse myself with reading Marx and Engel's (mostly Marx's) dispatches to the New York Tribune. Poor man; if only he had lived a century or so later, I am certain he would have been able to win the Nobel Prize AND write for the Times.
It is fascinating how much Marx despises the man who gave him and Engels their claim to fame. David Ricardo's assertion that profits and wages inexorably contend with one another is surely the basis for the Marxist's "labor theory of value". Yet neither revolutionary author has even a single kind word to say about the first great English-speaking practical speculator. Neither, for that matter, does Wikipedia. One wonders why. Ricardo was an abolitionist, he opposed the Corn Laws and favored an expansion of trade as the only means by which the poor could escape permanent destitution.
There are only two explanations that I have come up with in a weekend's reading of MarxEngelian journalism (which could, with a few changes of names, easily be reprinted as commentary on the current "Greek" crisis. One, Ricardo was truly at home with international finance and counting; his father was a stockbroker, his sister a mathematician and his family, through its religious connections, had ties with Holland and Portugal. In an age when nationalist rivalries, religious bigotries and Marxian envy were as stupidly persistent as they are now, Ricardo's 19th century liberal belief in freedom and enterprise was an insult to both Right and Left. The other explanation is that Ricardo at the end of his life (he died in 1823) was abandoning the very idea of "value" that was to dominate the ideologies of economics itself. The longer he worked on the idea of labor as the basis of value, the more he came to see it as a theological question that had no practical meaning. There were only prices expressed in currencies; and markets were the only free way of setting those prices.
We are, yet again, at that lovely point where the official Left and Right can come to agreement. How can the Greeks, who are clearly unable to pay the debts to themselves, let alone those to other nations and entities, be allowed to declare bankruptcy? Unthinkable in the minds of anyone whose opinions are likely to be heard on the subject. In the great game of central bank cold warfare, such a surrender to the speculators would be an absolute heresy. Leaving Greek enterprise and labor to find their best prices would be anarchy. Leaving the discounting of the various monies used to price that enterprise and labor and "capital" would be absolute anarchy. Everybody with a proper education knows that the fluctuations of credit can be restrained; it simply requires wise administration by people with the authority to own the means of production or regulate the measure of capital (choose One).
Whatever the current solution to the crisis of "Grexit", the end resolution remains the same: default by the borrowers and– depending on their perceived leverage– large or small trouble for the lenders.
Dear Mr. Niederhoffer:

Insider Insights' Top Trades Email Alerts are sent four times daily: 11am, 3:30pm, 7:30pm, and 10pm Eastern Time. They contain the top 20 insider purchases and sales filed at the SEC in the hours between each alert, based on dollar value.

These are factual lists, not buy and sell recommendations. Dollar value is only one factor when assessing the importance of an insider transaction, and, frankly, often not the most important metric that determines if an insider trade is significant.

At InsiderInsights.com , we find new investment ideas just about every day using these and more intricate insider screens to determine where we should focus our subsequent fundamental and technical analysis. And while stocks don't (or shouldn't) move up or down based on insider activity alone, insiders tend to be good indicators of when real stock-moving events like earnings surprises, corporate actions, and new products may be in the offing.

So use these regular emails as the initial research tools they are meant to be, and click the links in the tables to analyze a company's or insider's full insider history. Also feel free to email

InsiderInsights.com Top Purchases for 2/19/2015 (3:30pm)

Filer Name : HELMER WILLIAM F
Insider Title(s) : DIR
Company : STERLING BANCORP
Ticker : STL
Trans Type(s) : OB
Dollar Value : $591,924
Shares Traded : 46,100
Trans Date(s) From : 2/18/15
Trans Date(s) To : 2/18/15
Trans Price(s) From : $12.84
Trans Price(s) To : $12.84
Direct Holdings : 285,311
Indirect Holdings : —
Other Info : —
Input Date : 2/19/15 2:12:57 pm
Who are the beneficiaries of lower crude prices (other than US drivers).
I own some global power generation utility funds and they seem to be benefiting from lower oil despite the global malaise meme.
Some of the downward pressure on futures would be coming from commercials who are hedging by selling at higher prices to insure the selling price of current production or stock.
After further research, the US Dollar, Thailand, Oil Tankers, Saudi's UAE are winners.
anonymous writes:
Add India as well. 30% of their imports is oil. It has been a great profit generator with more upside potential.
There are indeed spirits afoot, and no, they are not related to Rocky's ghost.
The spirit is one of the spring, a time of renewal, a time of warmer weather, a time when snow melts and the grasses up north start to green as the boys of summer begin to slough off the slumber of winter.
in short, it is spring training time, a ritual going on for more than a century (actually 120+ years). And not only has this rite of spring been going on for a while, it's never been something exclusively American (or at least taking place in the 48 contiguous states), as the Dodgers once-upon-a-time trained in Cuba (extra credit points for the when and for what reason).
Orioles pitchers and catchers report today. (Same for the Cards, Scott.) Let's summarize some notables from the winter: First, the Os did not lose their general manager. On the other hand, that general manager doesn't appear to have done much for a second straight winter. Judging the results from last year, though, it may be hard to argue with his method.
Many O's stalwarts, like Nick Markakis, are gone. They will be missed. The pitching staff remains weak. There are three potential all-stars who missed either all or large segments of last year; will they perform this year? Mochado and Weiters are both question marks in whether they get onto the diamond, and Crush Davis needs to get his 2013 groove back if the Os are to stand a chance at the post-seaon in 2015.
So the Os are a question mark for the season. That's been the case for a while, and one hopes that maybe, just maybe, next winter will be more productive than this past one has been.
In the meantime, some predictions:
First, the Yanks are going to demonstrate that while money isn't everything, it's well ahead of whatever's in second place. That said, there's no reason not to think the Royals might repeat. Time will tell the tale. Regardless, come next January, New Yorkers will likely pay more attention to the Yanks off-season moves than to anything the Knicks may be doing.
Second, the Padres will improve this year. It's hard to see how they couldn't.
The Cubbies. Ah, yes, the Cubbies. The Cubbies did a lot to rebuild/retool the team in the past 12 months, even as the beloved Ernie Banks passed from our time. However, I will go out on a limb and—to the disappointment of those baseball fans on the north side of Chicago and Cubs fans everywhere else—the Cubbies will not only not win the Fall Classic, but they will not even be in it! I say that with some sense of certainty. Why? Regression to the mean. Except in the case of the Cubbies, going back more almost three-quarters of a century, have not been in the series, and hence, the variance for that regression line is zero. Zip. Maybe this year will be the outlier, but I doubt it. (And for Cub fans everywhere, that may well be the best indicator that the Cubs will clinch the series in four. But we'll see in eight months. Or is the post-season long enough now that it's nine?)
So, in the spirit of spring:
"Spring is here, spring is here
Life is skittles and life is beer
I think the loveliest time of the year
Is the spring, I do, don't you? Course you do
But there's one thing that makes spring complete for me
And makes every Sunday a treat for me
All the world seems in tune on a spring afternoon
When we're poisoning pigeons in the park
Every Sunday you'll see my sweetheart and me
As we poison the pigeons in the park
When they see us coming
The birdies all try and hide
But they still go for peanuts
When coated with cyanide
The sun's shining bright
Everything seems all right
When we're poisoning pigeons in the park
We've gained notoriety
And caused much anxiety
In the Audobon Society
With our games
They call it impiety
And lack of propriety
And quite a variety of unpleasant names
But it's not against any religion
To want to dispose of a pigeon
So if Sunday you're free
Why don't you come with me
And we'll poison the pigeons in the park
And maybe we'll do in a squirrel or two
While we're poisoning pigeons in the park
We'll murder them amid laughter and merriment
Except for the few we take home to experiment
My pulse will be quickenin'
With each drop of strychnine
We feed to a pigeon
It just takes a smidgin
To poison a pigeon in the park."
Those being the immortal observations of Tom Lehrer, who had only 102 performances in his brief and non-stellar musical career. Even so, enough material for one Broadway (I think it made it that far) show and one off-Broadway show, both of which ran, I think, for some time, gives some reason for pause.
Play ball!
Ken Jenning's book Maphead: Charting Weird World Geography is a wonderful read, especially if you are into maps and even if you aren't. It introduced us to Geocaching, which is a worldwide phenomenon now, a real treasure hunting experience that the kids love.
The book is good about addressing the true lament of all geographers–geography is NOT just about maps, although he goes into some detail about the market in high value antique maps and the incredible acts of fraud and vandalism that tarnished one of it's best known dealers when Edward Forbes Smiley III was caught stealing from Yale University's rare-book library.
The book is a very quick, fun read and filled with interesting trivia, such as where is the worlds largest island on a lake on an island on a lake on an island.
One of the biggest sources of undue loss I have seen with active traders (decent ones, not the chronically hopeless) is managing day-based strategies on an intra-day basis, using untested assumptions about how this shorter time horizon operates based on the day time horizon idea(s).
Another is having a day-based system, and then managing it intraday based on ones P&L since entry. I have found that these two things are very good at turning a profit into a loss more often than should occur.
On the other hand if you have a day-based system and then do the opposite intraday of what people managing their equity tend to do, and test it, it is abnormally likely to be a decent entry point for a fast profit.
anonymous writes:
As usual sir you have identified an excellent discussion point.
Within the HF community, the mismatch you mention is called being '5 minute macro'. What this means is trading substantial macroeconomic themes with day trader stop losses.
It is a dead giveaway when a Portfolio Manager of a discretionary bent ( managing say 150 million) sells 200 EURUSD because the U.S. is going to raise interest rates in the third quarter and puts a 30 pip SL in.
Genuine macro trading barely exists anymore. The names that come to mind are Bruce Kovner, Nick Roditi & Stanley Druckenmiller. This is probably a combination of conditions not being conductive in recent years (overall and with exceptions) but it is more to with investor preference for not wanting to lose any money.
Stanley Druckenmiller has an interview somewhere on You Tube in which he talks about how investors used to say that he wasn't trying if his years result was within +\- 25% and 'risk adjusted' returns be damned.
If one's method is genuine macro then one must have a reasonable degree of volatility in performance and long flat periods.
Consider this: The underlying assets that macro traders speculate in have volatilities generally in the range of 10% (currencies) to 60+ percent (energy complex). How then is a genuine trader of macro themes to keep his stop loss to 3% peak to trough (a common number in brand name macro establishments) with a Sharpe Ratio of 1.0 when the underlying all correlate and have huge volatilities… The only answer for these poor souls is tiny position sizes or perfection in entry and exit.
Interestingly, the Principals at the brand name shops do not have these same restraints…. Some allowing themselves 20% hard stops and 3+ consecutive losing years….. It's almost as if the 50-100 PM's at a large macro shop whose names are not above the door have the game tilted against them by their own sponsors… Almost as if they are all window dressing to make the firm seem more deep and substantial to conservative high fee paying 'investors'.
anonymous writes:
"A perfectly timed trade" the macro trader thinks to himself. His well timed entry has lead to a very quick 30 ticks of open profit. Utilizing his trusty 5 minute chart, he sets a stop-loss just beyond the recent resistance zone. "It's time to sit back, be patient, and let the market do the heavy lifting," he thinks.
Yet the market throws a curve ball, as usual, and now the position is back to breakeven, leaving the trader biting fingernails as the P&L window flickers between red and green. "Perhaps I was early going in with my maximum position size" he contemplates. Clearly, the position will now get stopped out. Within minutes, he has exited with a few ticks of profit."… At least I covered the transaction costs, and green is always better than red".
Only now the market reverses big in what would have been his favor, dwarfing the prior move. "Four times my initial risk… and I missed it!" he observes in anguish. Price breaks a recent low, so the trader shorts again. "Price has now confirming my macro analysis - and a teeny risk is always worth the 20X reward" he rationalizes. The market reverses again, furiously, and stops him out again. Yet within seconds, price has rebounded 20 ticks from the exit point, which restarts the cycle. This train wreck of logic continues until the trader decides to take a break in order to "reset the bearings" and focus on the big picture.
At this point the directional move the trader has anticipated blasts off. He waits for a low risk pullback "I can't afford a stop loss that far from resistance, after all" but it never occurs. Having missed the original move and now seeing the market overextended, the contrarian side looks very promising - "clearly, this has become a reversal market". Yet when his resting limit buy order is filled, there is no rebound - indeed it is instantly underwater by 10 ticks, and within the hour he is down 100 ticks. He adds, and adds again…
At this point if he is with a big fund, (if Anonymous is correct, and I'm sure he is), the manager calls– the trader's call option value with the firm is now zero. "How could my correct analysis have lead to this point?" He thinks to himself as he cleans his desk and is escorted from the premises.

"How a Painting from 1925 Inspired Ford's Customer Focused Future":

In 2007, Mulally tells Fast Company, "I was looking for a compelling vision, a comprehensive statement to deliver that strategy." He found the company's mission for the foreseeable future in a 1925 advertisement in the Saturday Evening Post. It featured a painting commissioned by Ford's ad agency called "Visions of Tomorrow."
I strongly suggest readers of this Mulally puff piece take a look at the real financials and not be swayed by the Art Deco-esque graphics that are reminiscent of the covers of Ayn Rand's books.
Ford had gross profit in 2005 of 26 billion and EBITDA of $14B. Mulally was named President and CEO in Sept 2006. In 2006 gross profit dropped to 3.4 billion. But just a few months after he joined, in 2007 (before the recession), gross profit bounced back to 21 Billion. Most notable, except for one quarter in 2010 (which was a post recession bounced), he never achieved annual EBITDA greater than when he became CEO.
Mulally was a very good CEO. But anyone who knows anything about running a company with $170 Billion in revenues and 190,000+ employees knows that it takes more than a few months to turn around a company; that auto sales are cyclical; and that his major achievement was preventing Ford from following GM into government-controlled bankruptcy — primarily by shrinking the company — not by growing the company.
I am finding it harder to disagree with some of these young kids about their disillusionment. When they observe, as is the case of Target Corp., a CEO meet almost none of his multi-year goals, then be fired walking away with tens of millions of $$$ in compensation and $125MM in total wealth while 600 line workers are let go due to his failings, the game is badly fixed. And the young and less well off get the joke.
Popperian falsification of hypothesis that stocks need oil up to go up today.
The strongest material known to man is found in limpet teeth.
"People are always trying to find the next strongest thing, but spider silk has been the winner for quite a few years now," Barber told the BBC. "So we were quite happy that the limpet teeth exceeded that. The teeth also bested several man-made materials, including Kevlar, a synthetic fiber used to make bulletproof vests and puncture-proof tires. The amount of weight it can withstand, Barber told the BBC, can be compared to a strand of spaghetti used to hold up more than 3,300 pounds, the weight of an adult female hippopotamus."
"As the limpet tooth is effective at resisting failure owing to abrasion, as demonstrating during rasping of the tooth over rock surfaces, corresponding structural design features are expected to be significant for novel biomaterials with extreme strength and hardness, such as next-generation dental restorations."
Given the strong whiff of deflationary sentiment in the group and the extended thread about negative yields, I'd inquire if anyone else got a short term buy signal for TIP today? I am going to ignore my signal this time but not because I disrespect this crowd's sentiment.
Rocky's Ghost writes:
My models have demonstrated with statistical perfection that 100% of the TIPS that traded today were purchased by people who think they will increase in value on either an absolute or relative basis.
But regardless of the sophistication of my tongue-in-cheek model, a discussion regarding under what circumstances an investor/trader should ignore one's "signals" is a very worthy topic of discussion. I have found that ignoring an entry signal is more insidious than ignoring an exit signal. Missed opportunity cost doesn't show up in the P&L, hence it results in self-delusion.
Gary Phillips writes:
Missed opportunity can often end up costing you more than money, especially if it causes one to chase or revenge trade.
anonymous writes:
One corollary question associated with the negative yield situation is as follows: how negative must yields get before managers of short-term assets decide that it is more cost-effective and return-supporting to cease putting assets in sub-zero instruments, and instead hoard physical currency in their own private vaults. Yes, it would incur security and insurance costs, and probably tempt personnel to engage in fraud, but one wonders about the extent to which significant and persistent negative yields would lead to disinternediation.
anonymous writes:
Samuelson discusses negativity in an opinion piece today
"A new economic mystery: negative interest

Stefan Jovanovich writes:
"Negative interest rates" are no more unprecedented than the idea that the Federal government should be smaller than the combined bureaucracies of New York, Massachusetts, Ohio, Illinois and Pennsylvania - which was the case by the time Ulysses Grant left office in 1877. If you held money - either coin or U.S. notes or a demand deposit account at a bank that saw itself as an intermediary and not a lender, you paid negative interest rates; if you had bullion and you wanted to convert it to money, both the U.S. Mint and the brokers who still dealt in "gold" exchanges would charge you a fee. So would the depository you trusted. The closest you would come to not paying negative interest rates was to do as Charles notes and incur your own "security and insurance costs".
Under the Constitutional gold standard, you traded the costs of negative interest rates for (1) avoiding foreign exchange risk - your gold dollar would be worth exactly as much as its weight in pounds, francs and marks, and (2) the market risk that the fluctuations in securities and asset prices always holds.
In abandoning the gold standard, the United States joined other believers in central banking in the notion that foreign exchange could be "controlled" in a way that still allowed national governments to play credit roulette using their own debt as currency while, at the same time, administering "stable" prices and full employment.
La-di-da.
Gary Rogan adds:
For the purposes of calculating the discount rate of future cash flows and for valuing the stock markets it seems like today's market-based negative (or low) interest rates are in a different category than being charged a fee for bullion conversion.
While Dr. Lillienfeld and other baseball fans get ready for spring training, I had the opportunity to go to a baseball game in Panama last Friday. It was the best game I have ever been to.
There are, it seems, 3 leagues in Panama.
Fedebeis runs a "juvenile" league and a Major league. ()
There is also a pro league.
The pro league ended in January. The major league is rumored to start up at the end of the month. However you will notice from the web page that they don't actually tell you when it starts which is par for the course in these parts.
I went to the semi-finals in the juvenile league. The players didn't appear to be "juveniles" i.e. little league but are seemingly at least 17 or so. You can read the rules for the league on the website but I sure can't find what the age limit is.
Arriving at the game is not very difficult. The Stadium is not far outside of the city center, although on a Friday afternoon on the day before Carnvinal starts it took an hour in the taxi to get there as everyone was leaving the city for the holiday. It should normally take 20 minutes.
At the game were a buddy of mine, his taxi driver, and two German tourists we had met a few days before at my restaurant and who and wanted to come as they had never been to a baseball game.
Anyway, onto the game. It was Panama Metro versus Chiriqui Occidente. The game was a good one with Panama Metro winning 2-1. While the stadium itself was not up to american standards (see pics here and here)
What was special was the atmosphere:
First of all, there were no commercial breaks. The game moved along at it's natural speed. The more important point however was the Panamanian flair brought to the experience.
I have often made the point that baseball is a lot like soccer. Now, before you choke on what you are eating let me explain:
For most of my life growing up and living in the United States although I played soccer as a kid I thought watching it on TV was boring. That all changed for me on my first trip to Africa. I had a 12 hour layover in the airport in Accra. While there Ghana was playing in the World Cup. I was sitting at the bar with another American guy I met and every time Ghana scored the airport basically stopped as everybody celebrated and airport employees ran through the airport jumping up and down and hugging each other. This was the first time I understood how passionate some people were about soccer and I wanted to understand why.
I finished watching the rest of that world cup with friends in Kenya. Later on, while watching matches on TV in restaurants or cafes in Italy, Albania, and now Panama I have come to like and enjoy soccer.
In essence, it's a cultural thing. It's something you do with your friends and your family and that you follow and talk about at work, at the bar, etc.
In that sense, baseball is the same thing. Although the nature of the game is totally different than soccer it is by and large something learned culturally that you learned from your father and talked about with your friends.
Just as Americans don't understand why anyone would watch 90 minutes of Soccer, Europeans don't understand why anyone would sit through a baseball game.
Both games suffer from long stretches of nothing really interesting happening. Baseball makes up for this with it's obsession over stats to fill the gap, soccer does it with drinking, crowds singing songs, and the like.
Here's what's great about Panamanian baseball:
It's a baseball game with a soccer crowd, only instead of singing there are bands. Two of them. Each team brings it's own band - and the bands don't ever stop playing. In fact, they usually play at the same time.
Here is a video of the Chiriqui Occidente band close-up.
And here is a video that captures the effect of the two bands playing at the same time and also shows a few pitches.
The beers are a dollar, and when the beer guy comes he leaves you the cooler.
Here is what happens when the game ends… flying beer.
And here is the must see post-game celebration out on the concourse. I've never seen anything like this at a baseball game in the US.
When all is said and done, it was a great time and it is a reason why baseball fan should consider Panama for their winter vacations, especially when you consider the prices.
Ticket: $4 Beer: $1 Hat: $5
Here's my obligatory selfie wearing my new hat.
Back in 2011, I noted how quality corporate bond yields had disconnected from sovereign yields– and was undermining the shibboleth that the "risk free rate" is the sovereign rate.
Today, a related thing is happening that may well create an interesting challenge for both the fed and investors.
It's well known that sovereign yields have gone negative in the Eurozone. The second order effect of this is that corporate bonds of GE, Philip Morris, McDonalds, and other A+ corporates are moving towards negative nominal yields too. For example, short term GE paper in Switzerland (Swiss Franc denominated) is now yielding below zero. Yes — that's right. People are giving GE money with the understanding that they will get back less in the future.
This phenomenon has never been seen before in the annals of capitalism. It begs the question of "What is an investment?" Or perhaps even "what is capitalism?"
If GE can issue debt at a negative nominal yield, what does this mean for the valuation of their equity (which is denominated in US$)?
What does this mean for the Fed model?
There are so many questions here that are not addressed in economics text books. For example, how can equity drift be positive when nominal interest rate drift is negative?
Will the answer will ultimately be found in the currency markets? Is this the essence of a liquidity trap? A roach motel for capital?
anonymous writes:
Seems like it opens up an opportunity for currency storage. Although the highest denomination US currency is the $100 "benjamin", there exists a 1000 CHF note. I'll estimate that you can store about 200,000 notes in 1 cubic meter. With each note worth 1000 CHF, a 0.1% negative interest rate would earn GE 200,000 CHF per cubic meter of storage. For reference, Manhattan apartments rent for something like $1,000 per square meter. Each square meter in a pre-war building with high ceilings could get you about 3 cubic meters of storage. So GE could rent for $1,000 per square meter and earn 200,000 CHF in negative interest.
anonymous writes:
Again, from the cheap seats: It seems that we're seeing all sorts of strange things because players are looking for safety with some hope of capital/forex appreciation, so they accept negative yield. And since some of the CBs and other banks are pushing negative yields anyway, what's not to like? But is anybody looking at GE's swissie bonds and thinking that the situation represents some underlying economic reality unmediated by CB action? (That's not a rhetorical question, btw.)
When they actually implemented the €Mark, I was skeptical because I thought, "Either the Italians are going to have to become a lot more like the Germans, or the Germans are going to have to become a lot more like the Italians." Now we are seeing the crucial period of the experiment, when we find out whether they can get through this to the other side. I remain skeptical.
Peter Grieve writes:
There's the rub. There really is no such thing as Europe, just a recently cobbled-together collection of disparate nations with long histories as separate cultures (indeed, some of those nations are themselves rather recently cobbled together!).
In their quiet way (as grandpa Martin would say), bonds have Lobagolad up and down by 6 point since year end 2014.
Gary Phillips writes:
If one thing is to be gleaned from from last week, it was there were no real signs of systemic risk or true market stress; only the perception thereof. The dissemination of public information forced the movement of common knowledge. The media's voice became the context of the market and the market's negative sentiment made for the healthiest of market environments. The time to get really worried is when the market is priced to perfection and everyone is overly bullish. Therefore, true trading ability is not determined by how well someone can interpret an illusory chart; but by the ability to identify the message's ambiguity, and by the conviction to become a non-conforming player. This is what separates the successful trader from the herd.
Bill Rafter writes:
We've had a significant overweight in the bullish sentiment for quite a while now. The market has rallied against that along with the classic wall-of-worry. True trading ability is whichever tool you use that can generate superior relative returns, including charts with various inputs.
I always felt that Chicago is one of the most exciting cities to call home. Vibrant and sophisticated, yet friendly and very manageable; it's culturally diverse residents have a Midwest sensibility and a blue collar work ethic that complements the resilient economy. While it is often referred to as the city that works, it's politicians and patronage style government have historically, been corrupt. In turn, this doctrine of deceit has spawned many over-zealous and overly ambitious prosecutors, who have used the office as a springboard to higher political office.
I would imagine then, that Chicago would have seemed like the perfect setting for the producers of the "The Sting", a caper film that involved a complicated plot by two professional grifters, Robert Redford and Paul Newman, to con a mob boss, Robert Shaw. They were shooting scenes for the movie, in Chicago's Union Station, whose tracks ran below the Chicago Mercantile Exchange (CME) while I still worked as a clerk, during the summer of 1973. While taking a break from shooting, the cast was given a tour of the CME trading floor by Leo Melamed and other Merc officials. Trading literally came to halt, as Paul Newman, Robert Redford, and Robert Shaw, et al, walked from pit to pit. As they walked by me, I overheard Alan Freeman, a quintessential Merc trader, remark in typical Merc-Jerk fashion, " Well, I might not be as good looking as Newman or Redford, but I bet you I have as much money as they do."15 years later, the same hubris on display that day, would come back to haunt many of the members of Chicago's exchanges, as they became the target of a very similar sting operation.
Chicago had always "enjoyed" a much publicized bad-boy reputation, which some Chicagoans felt, was better than no reputation at all. Before MJ, Oprah, and Obama, Chicago was best known for being the home to the Mob and Al Capone. If you screwed the wrong people they would get back at you one way or another - either physically, or if they were powerful and had friends in the government, they would find a way to seek retribution through the court system. Duane Andreas was the chairman of Archer Daniels Midland, one of the largest food processors in the world. He was also one of the largest and most prominent campaign donors in the country, contributing millions of dollars to both parties. ADM had been investigated for price-fixing and would eventually be assessed the largest antitrust fine in United States history. Nevertheless, it was Andreas who complained to Federal prosecutors, that the Chicago futures exchanges were ripping him and the public off for millions of dollars.
The Federal governments response was to launch an undercover probe of floor trading practices at both the CME and the CBOT. The sting operation would not be easy to pull off. The floors of both exchanges were like a boy's club. Guided by a set unwritten rules and a bond of trust, we were able to make trades with each other, sometimes risking millions of dollars, on nothing more than our word. The FBI agents would have to infiltrate our tight- knit group, and then fool us into becoming their trusted friends. The best way to break into our fraternity, they reasoned, was to become one of us.The FBI sting was to become as intricate and complex as the 1973 movie. Four FBI agents, 2 at the CME and 2 at the CBOT, posed as traders, and taped conversations, both on and off the floor, with the real floor traders and brokers. They created lives for the agents that duplicated the typical trader lifestyle. The agents dressed like us, lived in luxury apartments, drove exotic cars, ate at the same restaurants, joined the same health clubs, and bought memberships on the 2 exchanges. Each agent traded in a different pit. At the CBOT, one agent was trading Beans and another was in the Bond pit. At the Merc, it was the Yen pit and the S&P's. Over a two year period, the agents befriended traders and brokers, going out for meals with us, playing basketball at the East Bank Club, and partying with us. At all times, however, the agents were wired; recording every word of every conversation they had with the real traders.
By the time the sting operation was terminated, the FBI had spent millions of dollars. The agent/traders lost an undisclosed amount of money attempting to trade, but were alleged to have made a profit when they sold back their memberships. In all there were 47 indictments; a small fraction of that number actually resulted in convictions.The alleged millions of dollars in customer losses, turned out to be in the thousands, One trader was indicted for trading after the closing bell and another for changing the price on an order, which turned out to cost the customer $62.50. Of course, the government response was:
"No infraction or loss is too small when it comes to protecting the public. The message has to be sent, that these kinds of actions will not be tolerated, and in the final analysis, operations like these save customers millions of dollars."
It was a classic Chi-town example of hypocrisy, and misuse of power and influence. But, Duane Andreas had gotten what he wanted. He convinced a politically ambitious prosecutor to spend millions of taxpayer dollars to investigate Chicago's "corrupt" futures exchanges, while at the same time, he manipulated the markets on such a large scale that he was eventually fined a $100MM. And in order for the exchanges to maintain their self-regulatory status, the exchanges tightened up their audit trail and increased the penalties for breaking their rules. But, nothing really changed as far as the way business was transacted on daily basis in the pits; we were just more careful about whom we trusted.
Here are some excellent pictures of a beautiful tree species whose fibers were once used for life jackets from the local "Shiny Sheet".
Historic kapok: 'a magnificent piece of living art':
"Grand. Awesome. Inspiring. Beautiful. Those are among the words you used to describe the giant kapok tree on the Lake Trail when we asked for your photos and memories of the 186-year-old tree."
The Triumphal Trio Times 2015 is out. Writing an one line summary is always difficult, but anyway…
1 USD in 1900 in US market is worth 38K as of today, but if invested in tobacco stocks it's worth 6.2 mil and some change of 80K!
anonymous writes:
Roughly 80% of overestimate has been reduced. In the new data, the past is locked in. Inflation adjustments are to blame for people not realizing just how well off they are and are a constant source or "eat the rich" and "we're no better off" myth that has permeated through all corners of society. Real returns are much better, and explains much of the wealth shock, and real wages are much better too. I'll stop there before I go off on a huge rant.
As we grudgingly approach the 2100 level, let us not forget the legend…
"Opinion: Stock market guru's new forecast: S&P 500 at 2,300 in six months"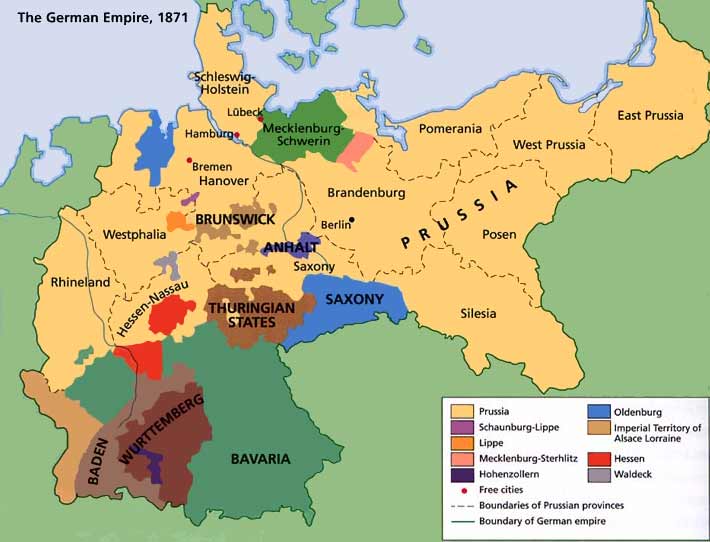 "Currency guru Barry Eichengreen–the world's leading expert on the collapse of the Gold Standard in 1931–thinks Grexit might be impossible to control. "It would be Lehman Brothers squared," he said."
The greatest ever changes in the history of human beings and their money came in the 19th century from two disastrous wars: (1) the American Civil War and (2) the Franco-Prussian War. The first created the structure of individual credit dealings that we all live with now - where anyone with any actual money savings has a bank account, credit cards, and property and casualty insurance and people with families have life insurance and investments in securities. None of this existed before 1862 anywhere in the world. What started it off was the literal explosion of printing for currency and debt instruments set off by Secretary of the Treasury Salmon Chase's 7-30 bond issue.
The Franco-Prussian War (called the War of 1870 in France) produced the international gold standard. The German Confederation's receipt of France's reparations gave it sufficient specie reserves; the need to borrow gold to pay Prussia forced France to abandon bi-metallism. The British, in turn, were required to limit the use of silver coin to their imperial transactions, principally with India, while the U.K. and the self-governing countries under the Crown turned sterling into gold. With the U.S. Resumption the major trading nations of the world were on a unitary standard by the end of the decade. The result was the development of a the first international market of private credit independent of sovereign controls and bank regulation. Commercial paper, negotiable, warehouse receipts and bills of lading, commodity contracts for present and future deliveries and the tens of thousands of intermediaries who dealt in them sprang up almost overnight. The conventional narrative of this period pretends that the national banks were somehow in charge of all this. They weren't. The clamor for a flexible currency that led to the creation of the Federal Reserve came from the commercial banks' desire to use their one remaining advantage - their ability to have their checks treated as quasi-legal tender - to regain their former prominence. For the world at large WW I was a tragedy; for the banks it was salvation. International Finance would go back to the good old days of sovereign authority and private credit dealers would stop being such grubby pests.
I thought this was an interesting TED talk: "Is there an equation for intelligence?". Possible conclusions could be: (a) Markets are generally smarter than traders; (b) One day cybernetic devices will be able to beat human traders; (c) We should never get married.
Following on theologian Fay Voshell's helpful and erudite review ("50 Shades of de Sade," AT, 16 February) of the political trappings and concomitant events that gave rise to the BDSM predilection in its originator, the Marquis de Sade, the film itself fails on the level of eroticism it tried to evoke. Sadly, too, it fails on the level of basic entertainment. One reviewer, Robert Levine, commented that "50 Shades" is as "stimulating as a cold shower."
One sign that we have come a distracting distance from eroticism and pleasure is the fact that today, writing "BDSM" in a review for a general audience, one needn't even specify what the acronym represents. Anyone past adolescence, anyone with a computer or tablet, knows what it stands for. And having said that, the one-time whispered sordidity, perhaps, has lost its power to thrill or generate much in the way of shivery pleasure.
We all knew, and probably avoided reading, the bodice ripper fan-fiction by E.L. James. No man admits to having read the book, and the few females who have, and who live in the cultural matrix of educated book consumers, all admit they could not plow through the turgid prose after a few pages. The film was an attempt to capitalize on those millions of women somewhere in flyover country who did read the book, and presumably liked it enough to then rummage through sex-toy and –device emporia to buy the whips or paddles or whatever impedimenta the plutocrat sadist in the novel employed to subdue his innocent captive. Sales of "dungeon" stuff–updated and prettified from those used in real dungeons in Zanzibar and other fetid stops along the African slave-trade route operated by Muslims 200 years ago—have reportedly enjoyed an upsurge since the book's popularity took off.
Dakota Johnson, the daughter of Melanie Griffith and Don Johnson, is pretty enough, and reminds one somehow of the early, dewy Anne Hathaway at the start of "The Devil Wore Prada." The female lead in "50 Shades," however, never actually decides, though she accommodates her non-explicit dominator, played by scowling, handsome, well-built Jamie Dornan–who would make a great Superman in any forthcoming installment of that franchise. His megabiz is never quite explicit, though wouldn't we care to learn how he made his billions? He certainly never smiles throughout the film.
We see that he has a bevy of willing and beautiful potential victims, were he to look around his shiny office. The audience is never told why this sweet but unexceptional female, accidentally there to interview him instead of her roommate, a real reporter, is chosen for his erotic/abusive escapade experiments. His apparently unpleasant origins are vaguely but unsatisfyingly hinted at, but not enough to give the audience anything much to explain why he insists on absolute submission, or why he can't seem to function without using his high school notion of "torture," his ridiculous "playroom" full of restraints, chains, flagellation leathers and suchlike.
True, the first 15 or 20 minutes, when Christian Grey is seducing Anastasia Steele (could you find a more artificial construct, one combining the last daughter of the last tsar with the Anglicized last name of the cruelest Communist, Stalin?) into signing his contract as a submissive, has its sensuous and appealing moments.The choice of male moniker, Christian, an ironic take on is unCatholic sexual proclivities, modified to a tolerable, "grey" level, perhaps?
Once Anna is beguiled by gifts and dazzle to submit to his determined advances, however, not his "love-making" nor his applications of infliction of "pain" nor his expensive and puerile sex chamber toys offer much in the way of diversion. We've all seen better, and we've all experienced more in the way of satisfying and reciprocal embraces or approaches. In the end, the not-quite-submissive rejects the whole notion. In the end, most adults. . . yawn.
There is little to the story beyond the hanging question of whether this assertive young woman will in the end sign up for dotted-line-always-say-Yes. There is little in the way of character development, of course. The cinematography, however luscious in various outdoor venues—one particular scene evocative of Claude Monet's "Bain a la Grenouillere" (1869), another of glossy surfaces so refractive one cannot actually figure out where or how the characters actually walk without cutting themselves on edges or metal or glass borders—is wasted. Though initial box office is in the very respectable mid-high nine figures, predictions are that this bauble of bang-up bedding will not resonate very much longer than a pebble in a muddy rill. Maybe word of mouth will guillotine its mushy march.
Audience interest, keen in the early scenes, hyped by the popularity of the novel and the Hollywood magic-machine, wanes even with the discreetly nude forms of the protagonists. Brief appearances by Marcia Gay Harden as the billionaire's adoptive mother, and the usually lovely Jennifer Ehle, do little to deepen the film for public consumption. Nothing much happens beyond one-wayism.
Spoiler alert: Strangest of all, the film ends so abruptly that people actually stormed out, irritated. Pockets of discussants in the lobby afterwards were thick with complaints about how the film failed on the levels it attempted. After a week of mulling over the screening, one is left with nothing at all much to think about. The eroticism seems a cheat. There is no warmth between the leads, and one is left with a vague, empty sensation of disquiet. Our colleague correctly notes that if Dornan had courted Johnson from a trailer camp, with a dirt bike instead of a swoop over the countryside in his ultralight, no one would give the film the time of day.
Takeaway: Costing $40 million to film, global box office came in at a dominating #1, $240 million in 55 foreign markets ($90 million of that, Stateside), the continentals must be grumpy with political agita, taking to the silly and ephemeral to alleviate the daily grimness of headline news. Those numbers, alas, probably guarantee a sequel.
The Roman Stoic philosopher and moralist beloved of Nero, Seneca (4 BCE – 65 ACE), wrote the correct view to take in deciding whether to shell out for "50 Shades": "De Brevitate vitae"—life is too short to indulge in this clumpy tale for frustrated or celibate shut-ins.
Gordon Haave writes:
Wasn't that sort of equipment also used in west Africa on the slave trade operated by Christians and Jews?
Stefan Jovanovich writes:
Gordon has it 2/3rd correct: the "primary" dealers in slaves were Muslims. On the South side of the Sahara they dealt in people with black skin who were - for the most part - animists. On the North side they dealt in people with what we now call "white" skin who were all Christians. The Atlantic slave trade itself was truly a Rainbow coalition; even the Jews got involved. One of the founding Lehman brothers was a factor/lender for the dealers at the principal slave market in Alabama, in the capitol city of Montgomery. (Funny how servitude and government go together!)
Since today is the anniversary of the unconditional surrender of Fort Donelson in 1862 (the first Union victory of the Civil War), I will stretch the reference to religion and commerce to explain why Grant issued his order to exclude Jews from the delta cotton lands the Union Army was capturing. In 1862, in the South, none of the financial intermediaries for the cotton trade were Gentiles. Southerners who wanted to sell their cotton North (by May Farragut had closed access to the Gulf by capturing New Orleans) would be dealing with Jewish cotton merchants and their Northern correspondents. Grant also also knew that Judah Benjamin (who ended his days escaping extradition by living at the Vatican) was quite literally the only financial brain the Confederates had. It would be nice to believe that Lincoln countermanded Grant's order out of a respect for the 1st Amendment to the U.S. Constitution, but the explanation is much simpler. The New York houses were already deep into the contraband business, and they let Seward know how unhappy they were with the prospect of losing access to grey (bad, bad pun!) market cotton.

One thing about the technical debate is the timing side is of greater interest to those if you're using leverage and accumulating a position. If not, it's probably not such a huge question. With thanks to Ralph, it's significance is where you're looking at loading up from and the potential reward it can allow for…with pennies of risk for the potential dollars of gain.
When you put a limit in, can the market smell a man like a duck, and come in very close, and then veer away at the last minute saying "whew, am I lucky, that man almost got me with his gun (limit)".
anonymous writes:
It might be like recent tests show of cancer cells. They give off their own vapour /smell, to the HFT guys at a minimum.
Ed Stewart writes:
I think so. If the short-term edge is too great, they don't want to give you a fill. You have to let out some line first. And if you try to counteract what occurs you will independently discover the banned trading techniques.
1949 Born a common man in Schenectady, NY.
1972 Doctor of Veterinary Medicine from MSU.
1973 First of seven Paddleball National Singles Titles.
1972-8 Top touring racquetball professional … Canadian National Champion … First clinic tour of Central and South America.
1974 Bicycled San Diego to Detroit, and Canada to Mexico.
1974-7 Featured in Sports Illustrated 'He Found His Racquet' and other publications.
1978 Owner of Service Press, small publisher of It's a Racquet and The Kill & Rekill Gang in one day.
1975-85 Author of six books and over 100 magazine articles on sports and travel.
1985 Taught sociology class 'Hobo Life in America' at Lansing community College, MI … Psych Technician Certificate from LCC … Worked in psych wards and old folks homes … Lived three months with 'psychic' James Hydrick.
1985-98 Traveled 95 countries of the world under a backpack.
1998 Commodities advisor on a solo 13-country tour made CNN News, Barron's, Wall Street Journal.
1995-9 Hiked the lengths of Florida, Colorado, Vermont and Baja.
1999-2006 Sub school teacher and college tutor in Blythe, CA … Conduct Executive Hobo trips throughout America.
2000-06 Homestead and living as a desert recluse in the Sonora while working on the One-Ton Autobiography of Catman Keeley. 2007-09 Adventure guide in southwest USA and Baja.
2007 First California substitute teacher fired for stopping a playground war … Hit the rails, and foreign travel.
2008-12 Become an itinerant expatriate writing from select Shangri-las including Iquitos, Peru, San Felipe, Baja and Lake Toba, Sumatra.
2008 Three month bus tour of Central America … Caught up in an armed Mexican marijuana smuggling mule train through Copper Canyon. 2009 Buy a seasonal retirement home in the Peruvian Amazon … Continued adventure posts at Daily Speculations, International Man, and Swans Commentary.
2010 Write a biography Kill Richard of an FBI agent who fled murdering CIA agents to San Felipe, Baja … Publish Keeley's Kures while detained by a Sumatra immigration mixup.
2011 Tour Vietnam, Laos and Cambodia … Hobo ride-along with London Times reporter Joe Wobey from Sacramento toward Britt National Hobo Convention written up in 'Twilight on the Rails' … Freight with Central American immigrants from Guatemala through Mexico to USA … Publish Executive Hobo: Riding the American Dream.
2012 Read my obituary, articles, embassy report, memorial service and Art Shay's 'The Legend of Bo Keeley Grows' … Faceoff with bear in scratch contest in NM mountains … Complete a two-month walking and dirt bike reconnoiter of Baja for the Baja 1000 Hiking Trail … Wikipedia 'Steven Bo Keeley' is top rated.
2013 Gilbert Keeley, father dies, and scrap the Chocolate Mt. Gunnery Range for fare to attend his funeral … Fourth attempt through the Darien Gap is foiled by Colombian rebels … 'Last Sail of El Gato' near death sailing from Panama to Cartagena … Three months hoboing Peru rivers in banana boats … Launch the first bilingual tourist newspaper The Amazon Times of Iquitos … Publish five books from Miami including Charlie Brumfield: King of Racquetball, Women Racquetball Pioneers, Basic English One-Page, The Longest Walk, and The Longest Walk Companion… 'Elvis and the Memphis Racquetball Mafia' is syndicated … Founder and curator of Facebook US Racquetball Museum with 5000 friends.
2014 Hobo ride-along with Mother Jones journalist Tim Murphy from Los Angeles via Texas to Chicago and profiled in Jan.
2015 'The Amazing, Possibly True Adventures of Catman Keeley' … Worst case of anemia with 50% normal hemoglobin in the history of Iquitos … Seven months in Peru publishing Stories from Iquitos, Greatest Photos Around the World, Chess and Sport, and Racquetball's Best: Pros Speak from the Box … Asked to a hold rare set of CIA medals by a Miami agent who commits suicide… Inducted into the NPA Paddleball Hall of Fame … Decline induction for the 15th straight year into the USAR Racquetball Hall of Fame.
2015 Publish from Miami Elvis's Humor: Girls, Guns & Guitars, Bill Schultz: Ringmaster of Sport, Book of Bo: Gems of My Life … scuttle a 825 page, 40-year in the making Advanced Racquetball from amazon.com and the public for 'inappropriate conduct' and quoting Atlas Shrugged … Consultant for documentary 'James Hydrick: Fifteen Minute Messiah' … Read stories to Runes 'Dusting and Sweeping' audio series for the William Buchanan Spoken Word Project … Return to the life of a wandering hermit.
dear vicnied,
I wrote down the following years ago summarizing my first meeting with Stan Mason. It was the first thing I saw while visiting his invention factory, but think it's an appropriate response to your own ruthlessly honest self-assessment in response to one of your website's readers (included below). Your response smacks with the brutal honesty required to lead the field in an endeavor, and is possibly the most inspirational note I've read of yours. Deepest thanks for reminding me, again, of the almost savage forces one must both confront and unleash in order to move ahead at the highest levels.
Best wishes.
Your friend,
Ripmac
p.s. I wrote Keeley once, a quote from "Beethoven Lives Upstairs": "to be great, you must have the spirit of a gypsy and the discipline of a soldier." Which is true. But I always thought that, additionally, you must have the overwhelming confidence of a megalomaniac and the all-consuming self-doubt of an acute neurotic.
p.p.s it reminds me of the early days of racquetball and the two camps that evolved. First, the leach crew took the prizes, they were the rebels, the pioneers, winning through creating new strokes, shots, strategies. Next, the ektelon gang, essentially the middle of the road statisticians who took the best of the leach crew, threw out the chancy stuff, and played the odds all the way to ho-hum victory. Politics, of course, played a great role in the game's decline. So too, however, did it's developing lack of color and character. (Of course, a ball speed change that reduced the average rally from 12.3 shots long to 2.9, and, of course, the parallel reduction in power versus control, didn't help either.)
p.p.p.s with innovation, as you know, it is almost always second in line who reaps the rewards. First in line is usually busy nursing the wounds of discovery, failure, recovery….
The First Sign You See When Visiting Stan Mason's Invention Factory:

"It is not the critic who counts; not the man who points out how the strong man stumbles, or where the doer of deeds could have done them better. The credit belongs to the man who is actually in the arena, whose face is marred by dust and sweat and blood; who strives valiantly; who errs, and comes short again and again, because there is no effort without error and shortcoming; but who does actually strive to do the deeds; who knows the great enthusiasms, the great devotions; who spends himself in a worthy cause; who at the best knows in the end the triumph of high achievement, and who at the worst, if he fails, at least fails while daring greatly, so that his place shall never be with those cold and timid souls who know neither victory nor defeat."

Theodore Roosevelt, the Sorbonne, 1910
GERMAN, GREEK OFFICIALS SIGNAL COMMON GROUND ON AID DEAL GERMANY SAID NOT TO INSIST ALL PARTS OF CURRENT BAILOUT STAY GREECE SAID TO BE OPEN TO SURPLUS, PRIVATIZATION DEBATE
The key point here is not "check" to Merkel, or who blinks first in the short term. The key point is that the gap between the two sides is so large there is unlikely to be a mutually agreed medium term solution, meaning the next 1-3 months.
A random number generated price chart would be dismissed by the one who created it due to his knowledge that they are generated by random numbers, even if the conclusion that such a chart is random may or may not be verified by the creator.
A person who does technical analysis could be accused of trying to apply his mind to such a chart, without the knowledge that it was generated using random numbers and not a real price chart.
The creator of a random number generated chart suffers from the illusion of knowledge. The Technical Analyst at worst suffers from the impulse to be curious.
Curiosity however may still lead to making some money, even if the performance can be explained by money management and not by any predictive ability of either the Technical Analyst or the chart. Data does not predict. It is the human enterprise, whether scientific or artistic, that predicts.
The creator of such a random number generated chart will however not make any effort to make money from such a chart, because of the illusion of knowledge.
To completely illustrate the point, the logical construct here is akin to putting the same random number generated chart in real time and beaming it to a pool of traders who may or may not trade on it. Some will, and some will make money. Some will lose money.
This article "14 Ways An Economist Might Say 'I Love You" seems appropriate for the day. Personally, I'll go with an orchid. No lines, no trumped up cost. (The line on 86th used to go from 2nd Avenue over to Lex before turning south for 1+ blocks back when I was living in Manhattan. And a dozen red long stems was $44. Ouch.)
Gordon Haave writes:
The best move to make on Valentine's Day is the single red rose, presented elegantly. That way it looks like you put some thought into it to make it special when really you are just trying to save money.
Ralph Vince writes:
But you don't just give it to her. Now, is where the REAL thought has to happen and the magic transpires. But most men can't figure that out.
anonymous writes:
The technique I have had great success with is to engineer events so that it looks like I was not thoughtful, had no plan, forgot, etc. This causes a growing sense of letdown and frustration, which of course seems a counter-intuitive intent. The key is in the swing to euphoria that can occur from this low level. When it is discovered that rather than "forgetting", you had instead been very thoughtful and utilized foresight well in advance (the opposite of what had previously lead to her sinking feeling), the elation can be intense on the lady's part, which leads to a very solid return from the male perspective. I think in the markets, you often get this same euphoric reaction after a test lower has cleaned out the stops– nowhere to go but up.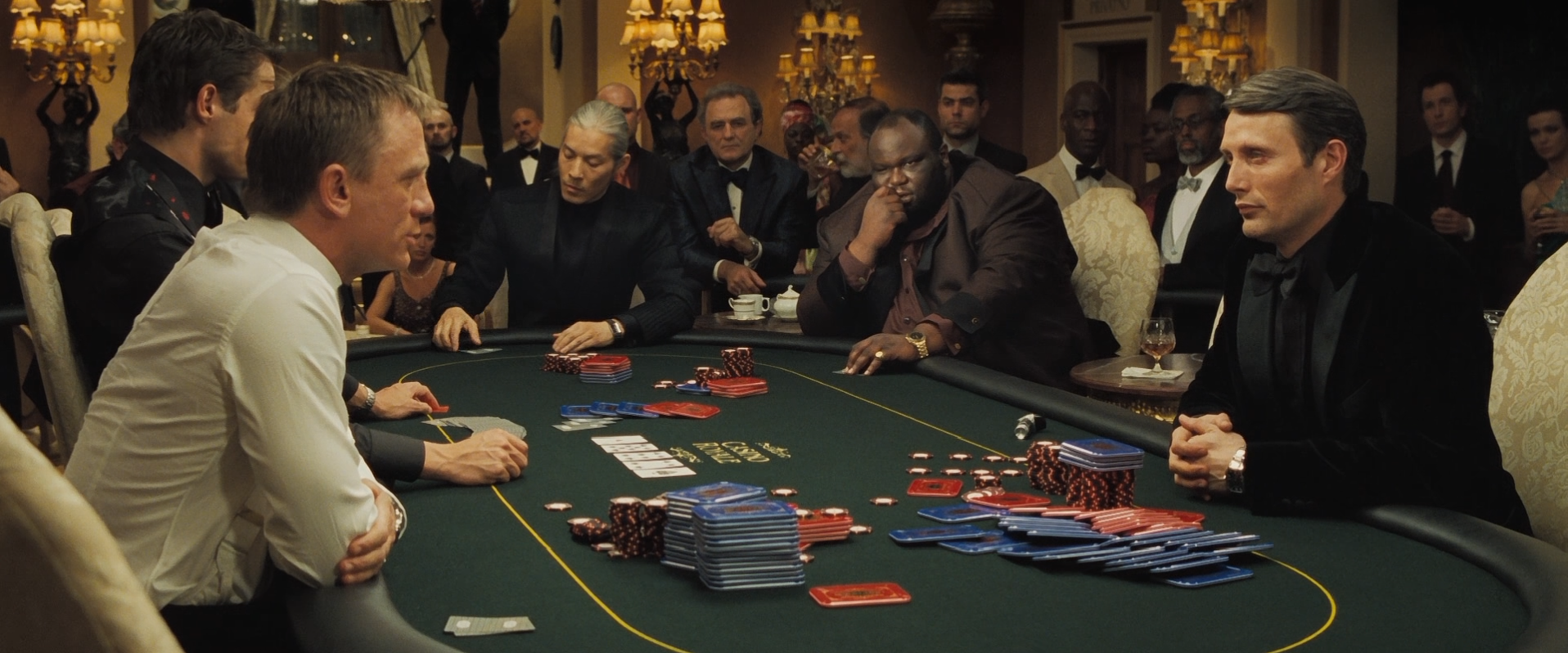 Leaving aside the issue of the house's edge, if you make a mistake you have no recourse. If the house (or in this case one of it's suppliers) makes a mistake the Casino will get its money back.
In markets there is something similar in the form of "clearly erroneous trades"
While theoretically this policy could be used to protect you, I would imagine that it really only protects the big boys. However, I have no experience in this.
Does anyone have any experience that they can share?
"An Instant of Nut-Fueled Rage Draws a Year in Korean Jail":
SEOUL, South Korea — A former Korean Air vice president who ordered a plane back to its gate in a fit of anger over how she had been served macadamia nuts was convicted Thursday of violating aviation safety law and sentenced to a year in prison.

The executive, Cho Hyun-ah, whose father is the airline's chairman, became an object of international ridicule after the Dec. 5 episode, in which she forced a Korean Air plane taxiing at Kennedy International Airport in New York to return to the gate so the chief steward could be removed. She was said to have been angry that a first-class flight attendant had served the nuts without first asking her, then in an unopened package rather than on a plate.
I plan to research few trading strategies based on Commitments of Traders data. Any beliefs (positive or negative) about these concepts? Did anyone try to systematize it?
Bill Rafter writes:
Many have researched the Commitments of Traders Reports. If you really want to pursue this I suggest you go into B-school libraries and review titles of unpublished theses for tips. There is little of value to be found in the "popular" literature.
When researching be mindful that you relate the positions both to the market tradedate-wise to test for significance, as well as relating them to the market releasedate-wise for your profitability. One guy who sells CoT data gets this distinction horribly wrong. Collect your own data.
Most researchers tend to focus on identifying the winners by group, and following them. I would posit that the winners vary by group and are less consistent than you would like. Instead, I suggest that you identify losers by group. You will find much greater consistency with regard to losers.
Anecdote: I used to study the CoT for non-obvious trading opportunities. Once I found a situation where the Large Specs had gone from short to long over one reporting period, while the non-reporters (i.e. small traders) had gone from long to short at the same time. [N.B. little guys tend to do poorly on the short side.] This was in the Oats market, which I generally ignored. The Large Hedgers had not changed significantly. Also, from the reporting date to the release date there had been no market movement. I then called everyone I knew with grain knowledge but learned nothing. (It's important to look for orthogonal information.) Sadly I did not know Jeff at the time. What the hell, I bought a lot of Oats and put on even more Oat spreads (long the near). Within the next month Oats and their spreads moved significantly, giving me a great year, new car, etc. And I never learned the reason for the market's move.
Any reader who has not looked at a price chart in the past 90 days please stand up and identify yourself. For that person and that person alone can cast a stone (at technical analysis).
Gary Phillips writes:
I look at charts all the time, but that's really not the point. For someone who is as truly blessed with the ability to determine causality as yourself, you must realize that charts are not predictive in of themselves.
Larry Williams writes:
Parts of charts are most definitely predictive. Patterns repeat. And I agree that so much of TA is misleading and based on whims and fancy yet there are parts that really do work.
anonymous writes:
Ah, the chart debate has returned.
While surely an example of survivor bias, I have witnessed industry greats use charts and technical analysis as part of their speculative arsenal. Of more interest is that these people used their own personally derived versions of these methods and not the versions available at no cost to everyone. I dare say that the creators of well known indicators have ways of using them that they would never reveal (rightly so!).
A few points about charts:
1. At the higher frequency end, in the OTC macro markets, ALL of the chart services are wrong and ALL of the chart services are correct. Each has its own price, so there is no 'right'. This probably doesn't matter to most and doesn't fatally damage the pro chart school.
2. Some market extremes are written out of history for various reasons (regulatory, legal, error, political correctness and vested interest). The move toward full electronic trading might alleviate some of these in future.
3. Commodity prices on charts…. Should we adjust them by inflation? What are we actually looking at? What are we comparing.
4. Equally spaced data? What to do with price action measured in equal intervals (say, for example, 5 minute charts) when the price doesn't change during the period but the recording software has to put a number in there so it averages, uses the last price, the first price of the next period etc…
5. There is a reason why the big quant firms have interesting individuals whose life's passion is ensuring data is clean/ accurate.
6. It is probably a fair point to state that the recording of price information has improved since, say, the 1970's. The tricks now are more to do with latency of its delivery and the subtle recursive methods some providers appear to use to set their lows and highs. As an example, watch EURUSD spot today if you have something approaching Direct Markey Access and if you watch closely enough you may note that the high as printed on your screen (for eg.) sometimes moves higher a few seconds after the price has actually moved lower. A less charitable person than I would suggest it was to ensure all the stops on the banks' electronic platforms could be said to have been done within 'the range' ( whatever that is ). I guess it might just be an optical illusion generated by my mind's inability to accept being stopped at the high. Ha!
SideBar on this last thing– one great method market makers employ to get stops done is to drastically widen their spreads when near stops. ( Much small print allows stops to be done if inside the spread for ' risk management' purposes ). This may go some way to explaining the mystery of the changing highs/lows after the fact….
John Bollinger writes in:
I don't understand. If charts aren't predictive why in the hell do you all waste your time looking at them? Do you have so much time on your hands that you can engage in frivolous pursuits at work? If you gonna talk the talk, walk the walk. If you think charts aren't helpful, STOP LOOKING AT THEM.
Rocky Humbert writes:
While I am in agreement with the inestimable Mr. Bollinger that looking at charts has utility, I would be cautious about the term "predictive."
When I go to the doctor's office, her nurse always takes my temperature. My temperature is not so much "predictive," but rather it is informational. In numerous ways, looking at charts are like taking a patient's temperature.
I wish I could claim credit for this insight, but I can't. It's from Bruce Kovner (who I still consider the best trader/investor from a risk-adjusted return perspective of the past 30+ years.)
Ed Stewart writes:
It seems to me that body temperature is predictive of future temperature change do to homeostasis. The breakout from the range where homeostasis functions is going to be predictive of body temp = ambient temp if there is not a reversal or intervention.
Rocky Humbert replies:
Fair point. But you don't need to take a patient's temperature to know that EVENTUALLY body temperature = ambient temperature.
Keynes figured that out when he wrote that "in the long term, we're all dead." (See: JM Keynes "Tract on Monetary Reform, (1923) Chapter 3)
Kovner's actual quote was in reference to so-called fundamentalists who scoff at charts. He said, "Would you go to a doctor who didn't take a patient's temperature."
Gary Rogan writes:
You don't need to take the patient's temperature nor to study medicine to know that eventually the body will assume ambient temperature, but there are clearly situations when the current temperature is highly predictive of the timing, barring an intervention. As such, this whole analogy and the corresponding point just don't work.
A more expanded quote by Keynes reads as follows: The long run is a misleading guide to current affairs. In the long run we are all dead. Economists set themselves too easy, too useless a task if in tempestuous seasons they can only tell us that when the storm is past the ocean is flat again. He was in fact arguing for short-term action based on predictions even though in the long run the economy will recover. So it a way it's almost the opposite point to what Rockstergeist indicated he was making.
Craig Mee writes:
No doubt with the right risk management you can make money trading in many ways, but surely the best outcome is to not leave plenty on the table and have a lot of what ifs in the outcome, together with an ordinary win loss ratio while still banking a healthy return. In the pursuit of excellence, it doesn't seem winning and the above go hand in hand. Though possibly for others this isn't an issue, and probably quite rightly it's all about the bottom line. Hence the saying, "trade the way that you're comfortable with".
Gary Phillips writes:
Considering the maelstrom of controversy and unchecked emotion the subject elicits, perhaps TA should join sex, politics, and religion on the list of banned subjects for this site.
John Bollinger replies:

Careful, the site will become very quiet as the best part of what is discussed here is technical analysis in one way or another as a survey of the literature will confirm.
Specs. I am trying to write a little something about technical analysis. Here's what I came up with. (by the way the first one to show that random charts and stock market charts look similar was Harry Roberts I think in 1956 or so but Holbrook working may have done it 20 years before). Anyway, how would you improve on what I wrote.
Most traders in the markets use charts and technical analysis to establish and exit their positions. Academicians and skeptics point to the random nature of many technical patterns. Here's a typical chart generated by random numbers. If you don't tell a trader it's randomly generated, they'll come up with all sorts of predictions and patterns that the chart generates. And if you dare to suggest that what they're doing is mumbo jumbo, they take great offense and beat you on the head with examples of great traders who follow charts, and examples of others who consistently make a fortune by using charts.
There's a trader from Harvard who uses charts and has made 20 billion who says "using a chart is like a Dr. taking your temperature before a diagnosis." Another one says that if charts are so useless how come everyone including you looks at it before making a trade. One of the most respected and successful traders, a friend, puts the debate in focus: "There are lots of great tools in technical analysis (some of them in his book like trader's positions, and breakouts, open interest and spreads). They're very useful as part of a bigger trading process. There are good saws and hammers but it takes a good carpenter to make them work."
There's a guy in Japan who calls himself the Japanese Victor Niederhoffer who has turned $ 10,000 into 5 million by using charts. I hope to meet him in Japan when I visit there for a talk arranged by one who believes in charts, an estimable fellow who combines charts with anthropology, life extension and sports, and perhaps I will become the American Matsohita-Masamichi.
Options values are determined by using random numbers with the same standard deviation and distribution of prices as would be generated with the random number generators I just mentioned. Every trader on the floor uses such generators to predict the price that an option should trade at, and they do very well with this model– until something like the 1987 crash occurs and they go broke.
A famous former academic big options trader and head of the exchange said that almost all the scientific options traders he knew found that when you apply the random walk model to options, it turns out that puts are priced much too highly. He said that he's watched every last one of them go broke. The problem here is that extreme events tend to occur much more frequently than the random walk model would predict.
As I write, the Swiss franc recently jumped about 100 standard deviations above its last price in a few minutes, a one in a trillion shot, and billions were lost by option writers who used defective models to place their bets.
Andrew Goodwin comments:
The error made is in the actual coin flip method versus the computer generated random flips. If you flip a real coin an infinite amount of times, then the side that is heavier because of a greater extruding feature weight will land more often on the bottom excluding unknown aerodynamic effects.
I hereby wish to debunk weighted coin tosses as fair. That includes the wear and tear on the coin that changes the weight. Over time, the side with the extruding images on the same coin wears down and you get closer to random results.
With the computer generated flips you get no advantage betting either way unless you game the random seed.
If you get Monopoly style game dice that are indented 6 times on one side and just one time on the other, then you are better off betting on the heavier 1 dot side landing on the bottom on a given role over large numbers of roles even if the edge is tiny.
I officially quite playing indented dice board games now.
anonymous writes:
One approach I have taken is to identify some price formation of interest that can be defined by quantitative rules (perhaps "inside days" or "upside breakouts") and then analyze that formation in an actual data series. If the occurrence and distribution of the formation in the actual data series is consistent with randomness, then I make the assumption that it is highly unlikely that the formation contains any additional predictive information.
Sushil Kedia writes:
"A synthetic price series if generated using some function incorporating random numbers looks similar to a real stock chart"
Q1. Is every variable in that function taking random numbers as inputs? Q2. If A1 is no, then is any such function using random numbers akin to the error terms in the assumptions of a good regression model? Q3. If A2 is yes, then how does such a random number generated chart conclude that real markets are random? Q4. If A2 is no, then which parts of the synthetic price generating function are significant enough to conclude that the final outcome is really random?
Please allow a surmise to be placed on this table, before you tear it off:
The outcome of prices is a joint function of the random reaction to new information at that instant as well as a function of sensitivity of all participants to trigger or not to trigger actions on such moment by moment information updates. Sensitivity is again a multi-variable function comprising of but not limited to factors such as existing position (bias), risk perception (capacity to add or reduce risk at that instant), time horizon and so on and so forth.
Please allow just one more surmise on this table, for the moment, where I will unabashedly borrow from the Palindrome's famous idea of reflexivity. Markets have a feedback loop.
My arguments supporting the surmises:
Cause & effect thinking that is the cause celebre and raison d'etre of known forms of sciences has yet not evolved into modelling, evaluating or concluding enough about phenomena that have feedback loops as well as random reactions.
That's where art steps in.
Eventually as the long held and commonly accepted belief (derived from philosphical arguments) of this list has been that there is no possibility of any reward without some risk, since at zero risk the other side of the trade does not exist, all workable methods will have approximations and estimates.
If one method may or may not be better or inferior than the other, having a method is better than no method. If even in the illusion of forecasting better than randomness one can use a chart, any form of art, or any other mechanism to stay actionable in the face of risk and prevent oneself from ruin, then too randomness will allow one to get closer to being rich enough.
Finally I will quote two giants from this list itself:
Ever Changing Cycles as espoused by the Chair himself, refute any scope for any one method to remain superior or inferior to any other.
The Senator having said once to me that every Cigarette packet comes with the statutory warning that smoking kills and yet it is the user of that information who ignores it. So any method is not the bigger factor in performance, it is the user of that method.
Whether Technical Analysis appears archaic, has refused to involve beyond the simplistic and lacks the sex appeal of rigorous numerics, so long as it triggers a trader to be adaptive, manage his risk and makes one pay one's bills, it's ok. There are enough systematic quant funds that have blown up and the biggest blowout did happen when Genius Failed, since it refused to recognize the ever changing cycles.
anonymous writes:
A price chart is an attempt to model relevant aspects of price change. Price change is not linear displacement, whether vertical, horizontal or oblique. Nonetheless, price change can be represented as vertical displacement and time elapsed as horizontal displacement. Such a model, however, invariably supports relationships that does not correspond to anything in the original process.The angular inclination of a trend on a price chart is a visually striking feature of this representation. Such angles have no intrinsic meaning for the price series, but this is one of the many factors (along with our facility for pattern recognition and wishful thinking) that contributes to our interpreting more from price charts than rigorous testing reveals is there.
- William Eckhardt
Consider, say, 5 related macro markets, one of which is the dominant market in terms of influence upon the other four.
Further assume that your own individual Rosetta Stone tells you to buy the 4 less dominant assets first but the same methodology doesn't get long the main market until later in the microsecond, second, minute, hour, day, week, month, year. (my we are inclusive of all on this site, aren't we!)
Anyway, the issue to consider is this:
Is it more efficient to buy all 5 assets only when the 'influential' asset signals? The qualitative argument being that if the influential asset keeps declining then one should wait on the other four.
After an enumeration here, and considering the relatively short holding periods concerned, it makes more sense to just do all the trades as they occur, 'influential' market be damned.
In terms of percentage attribution of profit or loss amounts there appears to be no persistent profit from waiting. An interesting question might be, is it a good idea to add to the other four when the main market signals….
In the context of relatively short term trading, there appears to be a plethora of cross market vicissitudes– more than enough to compensate for not having the support of the 'main' market.
Bill Rafter comments:
If "the Four" always lead "the Main", then the Main as a signal is irrelevant for the Four. The Main then should always be bought ahead of its signal (which is a foregone conclusion). This is aside of any portfolio/diversification/size considerations. If you waited for the Main you would seem to be missing some profit on the Four. As you stated, there seems to be no profit in waiting. You should therefore treat the Main as an independent signal on its own.
Be cautious that you have not stacked the deck against the Main. A silly example (but one practiced by many) is to have one signal determined by looking back over say 20 periods, and another looking back over 40 periods (or 5-minute bars vs. 30-minute bars). In this example you will have stacked the deck in speed against the 40-period/30-minute lookback. The novice then claims he needs to wait "for confirmation". All he has done is to nullify the earlier signal. If the earlier one is always/mostly right, his process is inefficient.
Two other considerations:
The use of signals in some markets to trade other markets. The common example here is to use the inverse of bonds to generate an equities signal. Be aware that signals of "opposite" markets rarely occur simultaneously. Some traders would benefit from knowing which comes first, the exit or the new entry. Think about it: it should be obvious.
Our experience is that some signal always leads, but the leader changes. And of course there are false positives. One solution is to have them vote, but in doing so you will always be after the leader. Considering that the greatest improvements in track records come from the reduction of losses rather than outright gains, it seems prudent to trade a little of the upside for less downside. But that is for each to decide, hopefully after testing.
Technical Analysis is not the only area where charlatanism seems to rampant. In my view, there is more than a little bit of charlatanism in the more reputable field of "asset allocation". Much of the problem stems from the fact that many of the well regarded practitioners don't seem to understand practical aspects of the market, such as capacity constraints, or that they are using hindsight to pick the winners within an "asset class" to represent the field. Also, their mostly flimsy simulation is exactly the kind of thing they would criticize if done by a technical trader. Calling what is effectively a speculative strategy an "allocation" seems to subject such things to a much lower level of criticism. I understand that all the people selling commodity-like products need a secret sauce for marketing purposes, but at times the useless tinkering gets ridiculous.
Gibbons Burke writes:
Trust, faith and confidence are everything in this game, as in life. Men who can elicit confidence from others have a skill which may or may not correlate well with their ability to make money in the markets. The name "con man" is short for a "confidence man" because creating and maintaining confidence until the play is over is the essential skill of a huckster.
Rishi Singh writes:
The biggest culprit I found in this "charlatanism" were those who did not have skin in the game but sold products that allowed people to put their skin in the game: banks. Asset allocation of "smart-beta" type strategies are being commoditized and packaged to be sold to clients, but if you look at the research it is ridiculous. They post strategies of sharpes between 3-6 and some of them are long/short commodities which significantly ignore capacity constraints. When you try to replicate their strategies, you cannot get close to those numbers. Our backtests found sharpes of about ~2, which we still discounted and when we ran our own strategies, we realized just a sharpe just under that (before fees). One disclaimer was our fund would never be the next Bwater given capacity constraints of these strategies.
The academics were not much better. I remember reading a paper that used cattle spot prices (not futures) in their backtest. I could probably only replicate the results of 15-20% of academic papers.
I am hesitant to blame anybody for this, as I think it is the current pervading culture of banks that promote quantity of research vs. quality. People need to feed their families and were taught these methods were okay. How you break the cycle, I'm not certain.
We did find the papers were fantastic for idea generation though and to reveal general trends in the marketplace. It did give us inspiration that helped improve upon our current strategies…unfortunately though it looked like they were planning to sell their strategies to clients as-is.
anonymous writes:
Central Banking, and specifically the Federal Reserve, must be counted as one of the greatest confidence games ever pulled off.

Greece has been discussed, but Brazil also seems particularly beaten down at the moment. There is a brutal drought and many things are going on with the government. I enjoyed this blog post on the subject:
A few months ago, I suggested that investors venture where it is darkest, the nether regions of the corporate world where country risk, commodity risk and company risk all collide to create investing quicksand. I still own the two companies that I highlighted in that post, Vale and Lukoil, and have no regrets, even though I have lost money on both.
I am currently on a road trip with my wife, and I couldn't help but consciously relate my experiences on the interstate back to trading. Insights gained from negotiating the roads inevitably reinforced my perspectives on trading. One can draw their own inferences from my observations, but the analogies are pretty clear. (Only #8 has nothing to do with trading, but may have everything to do with the difference between men and women.)
1. People will speed for miles, then slow down for a state police vehicle, and continue to drive slow after passing, even though the odds of seeing another trooper has probably been lowered.
2. A driver will be content to drive at a moderate speed, until he is passed by another vehicle. He will then inevitably speed up. Driving behavior becomes ego driven.
3. It only takes one driver texting to upset the flow of traffic or cause an accident. Small perturbances can affect complex systems.
4. Cars have a tendency to bunch together. Even with a total bumper-to-bumper density that would be physically able to go the speed limit, cars will drive in fits-and-starts, at an average speed that is allowed under the constraints of the variables affecting the constructal flow of traffic.
5. Professional drivers are not necessarily better drivers, but they are bigger than you.
6. It's best to think two moves ahead when driving. And, always leave yourself an out.
7. If you're tired, pull over– if you're in the flow, press on.
8. Nine times out of ten a driver in the left lane, who is not keeping up with the flow of traffic, and refuses to change lanes, will be a woman.
9. It's always best to slow down when conditions become inclement.
10. Anticipate how other drivers will act and expect the worst.
11. The Toyota Prius is the new Volvo.
12. One can learn a lot about a person by observing how he drives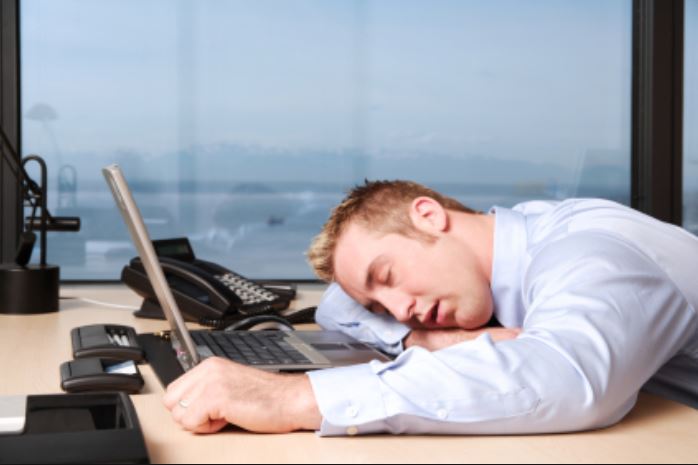 Everyone has to sleep at some time or another, even when you're watching the market for that move to your price. You can't leave a limit because an announcement created quantum jumps so you have to watch it. But guaranteed whenever you doze off the price will move right to your desired level, and you'll miss the price.
Closely related is the law of friends and parties. When you're invited to go to a party and accept you would have made a fortune by staying and trading. When you decline to go because you need to trade, it will be the best party ever, and you would have seen the most attractive others ever and they all were talking about how they wanted to meet you, and you'll lose a fortune in the market by trading.
We all know the law of friends, and it's just too bad that whenever you invite a friend to see you trade, you lose a fortune, and he goes back thinking you're a robot wasting your time on mumbo et al.
Orson Terril adds:
When in school I had an account with one of those forex online bucket shops, ran up ten fold in a short time….it was exam time and I fell asleep from exhaustion, only to be awoken by alarms from my cascading margin calls. Good experience.
GREECE MUST APPLY FOR BAILOUT EXTENSION ON FEB 16 AT THE LATEST TO KEEP EURO ZONE FINANCIAL BACKING -EUROGROUP CHAIRMAN DIJSSELBLOEM
The question is much simpler; do they intend to try yet again to promise that they can repay debts that they cannot possibly repay or do they tell all the creditors — internal and external — that there will have to be an insolvency proceeding. The hotels and taxis and restaurants and tavernas can still take Euros in payment; and the French, German and Greek banks will all be happy to do the credit card processing for them. The Eurozone financial backing — like the Dawes Plan — only works as long as all the money lent is returned immediately to the foreign creditors; the Greeks, like the Germans before them, have begun to wonder what they lose by simply defaulting. There is one great difference, though; the German pension plans had already been blown up by the hyperinflation. No one in Germany in the 1920s was still receiving a check from the government that was worth anything. I don't know (or care enough to learn) how important the constituency of the receivers of transfer is to the newly-elected government. They may think that a Young Plan is better than default for right now; and, for them, it will be. For the creditors it makes no difference; they will end up with much the same result the Germans got at Lausanne in 1932 (unless, of course, the ECB wants to ask NATO to be the debt collector and have its nearest member send troops to enforce an attachment).
Charles Pennington writes:
The Greece situation could be analogous to Argentina, which defaulted at around year-end 2001.
I don't have a source for the US dollar performance of Argentinian stocks, except there is Telecom Argentina, TEO.
TEO was at $6.52 on 12/31/2001. It got as low as $0.60 mid-year 2002, for a ~90% drop. But it was at $10.96 on 12/31/2004, giving you a 68% gain over 3 years.
Remarkable!
If you want to make that trade, you'd turn off your Bloomberg for a few years so you don't get stopped out!
anonymous writes:
Another comparable:
Russia defaulted on August 17, 1998.
If you had bought $100 of the open-end Russia mutual fund ticker LETRX, here are some future values of your $100 (with all distributions re-invested):
8/17/1998 $100
10/5/1998 $56 (the low)
8/17/1999 $120
8/17/2000 $235
8/17/2001 $210
So in that case there was only a 44% maximum drawdown, and after 3 years you made 110%. (S&P total return was around 20% over the same window.)

How does one average down in prices paid for an asset one thinks will appreciate while knowing that the asset may turn upwards before one has met one's targeted optimal allocation in the asset? How does one prevent the adverse event to a speculator of only partially filling the trades that go on to create gains if one insists on scaling down in prices and has a maximum exposure target in this asset?
A commenter comments:
Then of course, there's the time-in-trade/turnover factor, yes?
Mr. Bollinger is correct in that all of my trades, my colleagues, and my many followers, and many former employees, a google of whom are contributors to this site, use quantitative analysis of prices, volumes, seasonals, interactions, et al to base their trades. That's a good modern definition of technical analysis I think. In addition, as Mr. Bollinger says, most of us from time to time look at charts. However, many of us, don't believe that charts are predictive except in the sense that commonly used chart techniques like triple tops, and pivot points, are deceptively inviting for bad trades, and should be coppered. A good paper on superstition and ritual in pigeons is most educational I think.
This silent video shows the project Skinner worked on during World War Two. The problem was that before radar, pilots trying to hit enemy ships flew so close that they were often shot down. Skinner realized he could teach pigeons to guide missiles. Pigeons were trained to peck an image that would look like a ship as a missile approached. Pecks on the ship would steer the missile towards the ship. This video shows training the bird to peck a moving target and then at the end, the bird pecking at the ship.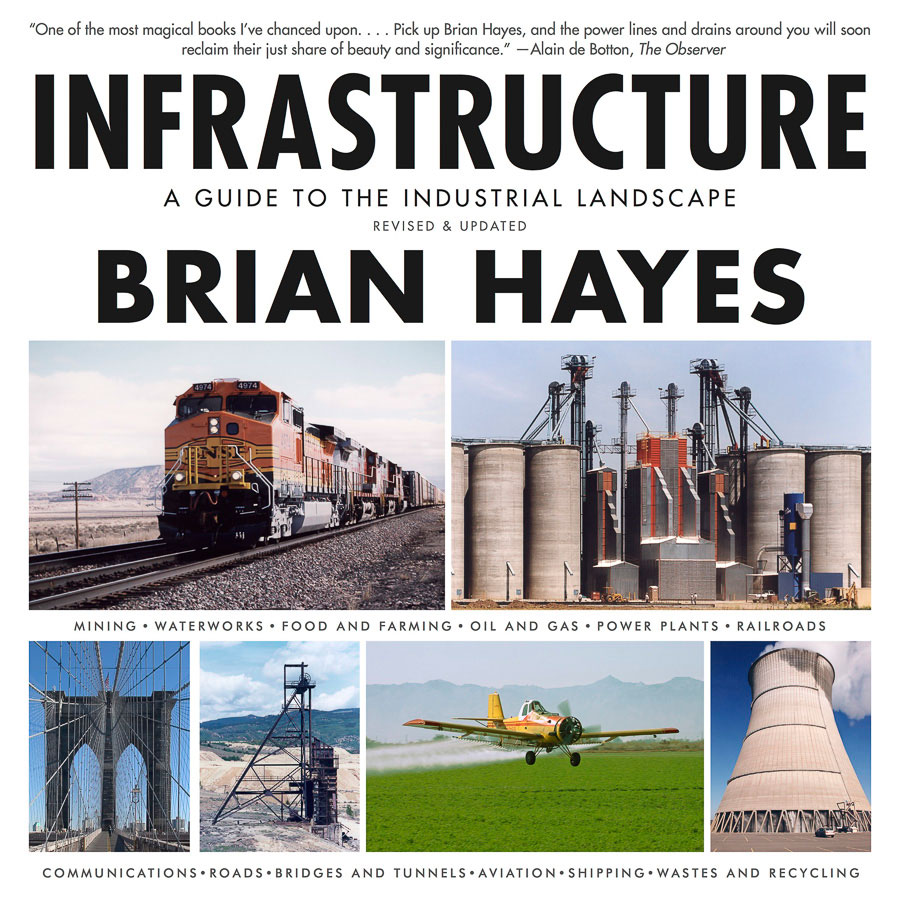 For those of you interested in the infrastructure that keeps all of these modern balls juggling in the air, I would highly recommend checking out Brian Hayes' Infrastructure: A Guide to the Industrial Landscape.

It is basically a How Stuff Works for the technological infrastructure that supports modern society. It's a great look at the works of the industrial Ozymandias, and what it takes to keep it all in motion.
Topics include Mining, Power Grid, Tunnels, Waterworks, Communications, Aviation, Food and Farming, Roads, Shipping, Oil and Gas, Railroads, Wastes, Power Plants, Bridges, and Recycling.
It's a beautiful, oversized, soft cover with tons of color photos and info. I love it!
From Amazon:
Replete with the author's striking photographs, the revised and expanded edition of Infrastructure is a unique and spectacular guide to all the major "ecosystems" of our modern industrial world. In exploring railroad tracks, antenna towers, highway overpasses, power lines, coal mines, nuclear power plants, grain elevators, oil refineries, steel mills, and more, Brian Hayes reveals how our familiar and often-overlooked industrial environment can be as dazzling as nature. With a new chapter reflecting on recent natural and technological disasters—from Hurricane Katrina to the meltdown of the Fukushima Daiichi reactors— Infrastructure is a compelling and clear guide for those who want to explore and understand this mysterious world we've made for ourselves.
The Disney intellectual property focused economic model seems like an extraordinarily good one which I think can teach allot about money making in today's consumer economy. I am only scratching the surface and have little real insight, however I think it is still worth taking the time to consider, to better identify good investments and also to monetize our own ideas.
The movies and other entertainment programs are intense emotional experiences where kids bond with certain characters as heroes or loved villains. The fact that the huge investment in infusing new "magic" into IP assets (movies and their characters) called can in itself turn a healthy profit is extraordinary. In most industries that would be a huge cost that had to be recouped over years, vs Disney where it seems to be a profit or annuity on top of healthy profits. The smash hit and profit of a movie (and of course offsetting some of the losers), there is the ability to monetize the characters and songs far into the future through products that must have at least a 97% gross margin, and most parents have no problem buying armloads of the stuff.
Another great economic feature of the Parks is the complete integration of product sales with the various amusements. I was continuously surprised with the 1001 creative ways that rides and amusements were used to create a sales funnel for high margin toys, clothing, and accessories. One of the best was after the Star Wars 3d ride (very impressive!), where we exited our space craft and suddenly found ourselves in a bazaar-like selling space where we had the ability to buy all the characters, space crafts and light sabers - it was impossible to exit to outdoors without at least 100 sales pitches at the children's eye-level, and It seamed to me that at least 50% of riders were looking for stuff to purchase.
While exiting an accidental excursion into one of these selling spaces, I overhead a lower-middle-class looking woman telling her kids, "We have already spent $600 today, sorry we are broke" and I noticed her kids were decked out in Disney gear from head to toe.
Indeed, one of the benefits of visiting Disney is that it seems a window into the hopes and economic prospects of what might be called the dead-center middle class, and even the lower middle class. Tim Melvin (Who was kind enough to meet me for breakfast one morning) told me that many families save up for months, even years, for their perfect Disney vacation - including those who might otherwise be 4 months worth of paychecks away from losing their rent or mortgage money. It brings to mind the powerful role that time preference has in determining who rises economically, and who is stationary or falling. It seems that much of the consumer economy is an amusement designed to facilitate income shifting up the pyramid.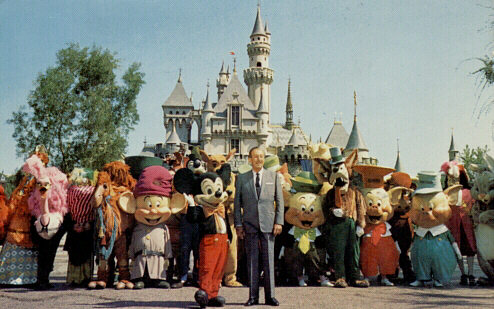 Based on the promotional videos I watched, 70% families of color (all wearing polo shirts) might have been expected at all Disney Properties. In reality, over the 4 full days of our trip (and not including a few school groups) I saw no more than a handful of persons of color among the many thousands of guests. The only "complete" family of color (mom, dad, kids) I saw was in our hotel lobby, where they were filming a promo video for Disney Resorts! The other PC amusement in this area was seen in the Disney educational rides, where 90% of 20th century achievements were persons of color, including the female wearing thigh-high gogo boots sporting an enormous Afro, leading the NASA control room for the moon landing. As an aside an ugly-looking white male was seen inventing the computer revolution, but his back was to us and he seemed to lack significance and stature vs. the others, almost troll-like in his disposition.
Overall it was a very fun and worthwhile trip. The kids had a blast. It was a new experience for me, as my parents much preferred a place similar to Victor's "worst place in the world" with zero crowds or commercial interest of any kind, a fusty attitude I had maintained until this trip (And might now return to). One surprise was that the food at the restaurants was mostly very good, the primary difference relative to decent city dining was the larger portion sizes. It is a great relief for parents to be at a pleasant place for dinner that is 100% kid friendly, without receiving dirty looks even when kids are 100% well behaved. That plus the night-time ride on the lake to one of our dinner destinations was my favorite Disney experience. My son's favorite was the "Design a car" ride and the Star wars 3d, plus playing in the pool.
Tim Melvin comments:
We have annual passes and go to the parks often. My observation has been that the demographics are right in line with the general population. There is always a large international attendance as well with Brazil and England be the source of most out of country visitor.
Disney is ruthlessly efficient about the quality of the guests' experience and squeezing every dime possible out of its guests. At times I will just get a coffee and watch a particular attraction for a period of time and the amounts of money spent in each and every little shop (says the man with two Grumpy sweatshirts and 4 coffee mugs that also have my namesake character on them). B-school students would do well to spend some time in the parks to see the sale power of customer service, marketing, branding and capitalism at its finest.
You do indeed see many folks their for their dream vacation of a lifetime with months and years involved in saving for the trip. These visitors seem almost desperate to experience in every park. There is a statement in there about our society but it's too nice a day down here to spend time on such serious matters.
A Paul Gauguin painting of two Tahitian girls has smashed the record for the world's most expensive single work of art, after Qatar bought the canvas from a Swiss collector for almost $300 million (£200m).
Experts said that the sale could be the start of a new trend of trophy sales that bypass auction houses in favour of lucrative direct deals.
"£200m Gauguin becomes most expensive work of art of all time"
Henry Huntington, who made his own "big" money from the Uber of its day, set the record for an art purchase by buying Gainsborough's The Blue Boy for $728,800 in 1921. In the legal tender of the time (1 oz pure gold = $20.67), that was 35,258.8 ounces of the evil metal, which would be worth $43,434,714.
That may not be the correct adjustment to make if one wants to compare prices then and prices now. M2 in 1921 was 32.85 billion; Huntington's check represented 1 out of every 45,074 dollars outstanding in currency in coin. M2 right now is 11,714.1 billion. Qatar's check for $288 million represents 1 out of every 40,674 dollars presently outstanding.
The Brian Williams story seems to be a manufactured one, or might as well be, to supplant the significant with the trivial. Who cares if he exaggerated his bravery or made up an "eye witness" account of a dead body floating by during the Katrina sh*tstorm.
The sad fact might be that most people don't realize he is just an actor playing a part - an entertainer like the ones my kids just met at Disney Word. The fact that so much of the "critical" info we supposedly receive on matters of grave significance is outed as fraudulent after the fact, that we are routinely given bogus narratives on matters of national security, then it is never addressed with accountability assigned, has a way of fading to the background. Instead we worry about if a dead body floated by Brian's hotel room or if he personally dodged a heat seeking missile.
Stefan Jovanovich writes:
Ed misses the point about the show Mr. Williams is putting on. His act is to be a truth teller — to be factually accurate. The decline in the profitability of newspapers has come from their failure to do what had been their act — to be the town criers of the facts of current gossip, not an extension class in proper opinion. The problem for Mr. Williams has been for a while that it is a bad show; the problem for the Times, both NY and LA, is that neither Gay Talese or Jody Jacobs or anyone remotely like them works there any more.

Dear Mr. Niederhoffer
From a hotel owner in Athens.
You might find his perspective interesting.
Sincerely,
Alan
He writes:
Yesterday was the first official speech of the new government at the Greek parliament.

The new Prime minister announced his program for the following year (I will point to SOME of the 40 that he announced)

1. free food and electricity power, to any family who both (parents) lost their jobs the last years

2. return to the job of government staff that they lost their job illegally according to the Greek law from the previous government (actually this is "trick" from his side, as instead of having new staff that was announced from the previous government, he will return the previous ones.

3. he will cut 50% from the main government cars (now are 700 cars) that are using in the government (NOT police, fire, ambulance etc ONLY from the main government, ministers, vice ministers etc)

4. will sell any government car that cost more than 700,000 Euro (this is about 20 cars)

5. will sell one of the three government aircrafts

6. each elected person at the parliament has a free car, this will be rechecked and will keep ONLY the ones that do not have a private car or the money to use their private car according to their incoming

7. minimize 30% the staff that is working at the prime minister and main government office

8. minimize 40% the police protection of the prime minister

9. tax police will re check anyone who has HUGE bank accounts, how this income was earned and if it was taxed

10. replace the house holder tax, with a new ONLY for the expensive in value estates

11. till 2016 the minimum wage will return to 750 Euro instead of 480 that is now (NOTICE in many jobs eg Hotel the minimum salary is more than 750 Euro)

12. return the 13 pension to anyone who takes less than 700 Euro as a monthly pension.

The rest (28 points) are much more complicated for me to explain to you in English, plus are not so value as the ones I wrote to you. Personally, I agree with the most of them (12) NOT with all, but with the most. I do not like: No 2, but this will not cost a lot to the country, as instead of taking new he will use the old staff, so no big deal. No 10, personally I will not need to pay for my home, as does not belong to the high estate homes BUT probably I will need to pay for the Hotel A LOT, because the Hotel as a building belongs to the expensive estates for the Greek standards.
A Commenter writes:
Vic, this being a public forum you probably wont reply, but have you ever thought YOUR method is mumbo jumbo and you were just smart enough to stay your whole career on the right side of the drift, with humongous leverage? Think about it. Your junkyard-boeing analogy doesn't hold water. Soros way works. Munger way works. Icahn way works. Even Buffett way works. Time tested. To the $ billions. Yours didn't stand the test of time, not once, but multiple times and this is the most robust stat test. Maybe you were just lucky to skim enough OPM residuals to provide a comfortable life for your family, and more power to you, but otherwise to an outsider, this looks like a huge waste of one's abilities.
Victor Niederhoffer replies:
Yes, I often feel my methods are mumbo jumbo. And I am always trying to improve based on that supposition. I have had enough pitfalls and debacles so that if I didn't doubt my methods, I would be even more of a useless idiot than you think I am. My self skepticism is compounded by the fact that I am pretty much the founder of the field of using statistical interactions to predict markets, and my former employees who I have taught are legion, and use vast financial and human resources that dwarf me by many thousand fold in their extent and erudition. I try to learn from people like Soros and Munger and Icahn, most of whom I have worked for or studied in one way or another. What I learn from them is mainly that they are one with the idea that has the world in its grip, i.e. they profess a line of keeping man small while rising above the tide through clever use of the service and public attachment to the forces of agrarianism to deflect competition and attrition. Luck and the path has much to do with it also. My family and I are quite cognizant of your criticism, and are never hesitant to deflate my exuberance with sobering warnings and critiques such as yours.
As most of you know, we've home schooled our kids for years. This past year, my three younger kids decided to go to regular school.
My son Hunter takes a business and finance class and the teacher has asked me to come and teach a class of 250 kids (in the auditorium) about investing and risk management. This will happen on Feb. 19th.
He'd like me to give a power point presentation for 45 minutes and have 15 minutes of Q&A.
Believe it or not, I've never taught high school kids before in a situation like this or at this level.
What would you all suggest to me as good subjects that would be interesting and semi-entertaining (or at least attention getting) to keep a group of 250 kids engaged for 45 minutes and cause them to want to answer questions for 15 minutes.
Any thoughts would be appreciated.
Thank you,
Scott
Rocky Humbert writes:
Perhaps start with a quote from Albert Einstein, "Compound interest is the eighth wonder of the world. He who understands it, earns it. He who doesn't pays it." The power of compounding is what's behind everything. If the kids come away with the understanding that a penny saved is much more than a penny earned, you will have accomplished a lot. It's vastly more important than stocks or bonds or risk. And the power of compounding is not just about money. It's about studying and investing in oneself. That's a life lesson.
Russ Sears writes:
Here is an idea: Light a match, set off a small fire-cracker, then blow out the match…. Then explain how risk management is about never letting fires get to big that you can't extinguish them. That an occasional small explosion can keep life fun. And managing explosive potential is key to never letting yourself blow-up.
Then show them a live trading screen, tell them billions of dollars are made and lost every day.
Ask "Who wants to be a millionaire?". Tell them how they can become one by monthly investment and compounding interest at few rates until X years. Use the same amount invested in stocks, S&P compounded.
Finally, ask if they know how much they will spend on 4 years of college. Use that lump sum how much it really cost to pay it off after interest over 15-20 years. Show how that much actually invested in stocks could pay over a 20 year period.
Tie it all back together with they need to manage debt, savings, emergency funds, risk management.
"Caterpillar appears as a snake for camouflage"
It's not a snake, I swear…
Treasury Secretary Lew's comments yesterday:
'While the recovery in the US economy has helped to drive global growth, the rest of the world cannot depend on the U.S. to be the sole engine of growth….'
I am reminded of one of Mr. Lew's predecessors, a certain Mr. Baker– whose mischevious words on a chat show one Sunday morning, in that instance chastising the Germans and Japanese for not trying hard enough and threatening (kind of) to let the Dollar go (whatever that means) in 1987 led to a somewhat statistically noticeable day in the Stock Market on Monday.
I know, I know, one thing has nothing to do with the other. I'm just saying….
1. The January barometer has become a Judas goat for the weak to be slaughtered having failed big when down the last 3 times, in 2009, 2010, and 2014 with average subsequent rises in double digits each time (after holding in 2008) but failing in 2005 and 2003.

2. The stock markets swoon in last few hours on Friday, Jan 30 was 10th worst in last 15 years.
3. Some constructal numbers of the week: gold below 1300, SPU below 2000, and wheat below 5.00, and vix above 20.
4. The best book on science I have read is Michael Munowitz Principles of Chemistry. Some other great books I am reading is Paco Underhill Why We Buy (does for buying what we should do for the market in terms of scientific analysis), Russ Roberts How Adam Smith Can Change Your Life (applies the theory of moral sentiments to how to live happily in current days), Paul Moskowitz and Jon Wertheim Scorecasting (applies sabermetrics and counting to our favorite sports shibboleths), Michael Begon, Townsend, and Harper Ecology 4th edition (the best selling standard ecology book these days) and William Esterly The Tyranny of Experts (how planning leads to poverty compared to the invisible hand), Chris Lewit The Secrets of Spanish Tennis (gives some great footwork drills the Spanish use to rise to top), Lamar Underhood The Duck Hunter's Book (the most beautiful writing about fauna I have ever read and reread that makes you long for the beauty and poetry of bygone pastimes) Uri Gneezy and John List The Why Axis (uses pseudo experiments in real life and contrived anthropogical settings to attempt to prove liberal shibboleths like why genetics and incentives don't matter), David Hand The Improbability Principle (why miracles are likely by chance). That's enough.
5. The service rate paid by the world's most sanctimonious billionaire has risen from 2.5% to 9.5% on quarterly ebit this last reported quarter.
6. The ratio of stocks to bonds is at a 1 year low.
7. Gold is playing footsie with 1300 and SPU with 2000
8. Crude broke a string of 15 consecutive weekly declines with a 7.5% rise this week finally showing that futures moves to telescope reductions in supply the way Heyne elegantly shows they do.
9. The pythagorean theory of baseball runs scored for and against is a statistical due to random numbers, completely consistent with chance and has nothing to do with any recurring tendencies or baseball tendencies.
10. When my kids and relations start calling me worrying about how far the stock market is likely to fall, it's bullish. Conversely when they all start apps, it's time to wonder whether that goose has been plucked.
anonymous writes:
As to point 1.
I posit that all 'indicators', techniques and strategies in the public domain are worse than useless as presented. Within this I include everything preprogrammed into trading software like Bloomberg or Tradestation, the 'January effect', every indicator written about in Futures magazine etc… There are a few public strategies that some firms have made money from but the volatility is enormous and no note is made of survivor bias of others who used the strategy. There are then the preprogrammed techniques available that can be very useful but only as part of a bigger trading process. These last are probably less pernicious than claptrap like the RSI.
It belittles us all to discuss these things.
Consider it this way– everything that makes its way into a magazine or gets programmed into trading software is detritus from the core of truly predictive strategies.
If there is anything to be gained from this it is that you have to do your own homework.
Larry Williams writes:
With all due respect you are way off base on this issue; you mean to say OBV is useless, that seasonals have no value that volatility breakouts are worthless, that Bollinger bands are junk and select price patterns have no value? COT is just a joke, that watching spreads and premiums is the same as an Ouija board? Delivery intentions tell us nothing and advancing stocks, volume and Open Interest reflect nothing?
There are lots of great tools in public domain, just as there are good saws and hammers but it takes a good carpenter to make them work.
Anatoly Veltman writes:
Paragraph 1 falls apart on many levels: so what that "it" failed in 2009 and 2010 at price levels triple and double the 2015 level? So what that "it" failed in 2014 - then via principle of alternating years, "it" better work in 2015! But most of all: in day and age of still ZIRP manipulation, what historical market stats? The 2009-2010 were onset of QE, and 2015 is sunset!
Ed Stewart writes:
Taking into account changing cycles, I tend to disagree. I think there is quite a bit of stuff in the public domain that is very worthwhile.
For starters, a careful reading of Victor's book revealed many more specific ideas than it seemed on a casual reading, which I'm sure many/most here know. I have actually made more than decent money with a few ideas (gasp!) I found in the first market wizards book. Larry's book is a bit of a brain dump (which I always like, no offense there), but once again I found some good ideas in it.
I made (for me, not relative to a big fund manager) very significant profits in 2012-2013 using concepts that I first learned about (If I recall) on Falkenstien's blog, and for a time I tried to get a fund started to trade that market. My thought is that sometimes the market is rich for a particular approach do to a counterparty paying a massive premium, consequently sometimes these things go on even when everyone doubts them (which is why they might keep working).
I think the key to public domain stuff is that if one gets the concept behind a good rule-set there might be 1000 other rules related, waiting to be discovered that might be more attuned to the current cycle of market behavior.
Another is in combining ideas. For example in my way of seeing things there are environments were "naive" strategies are very effective - it is a matter of if u can catagolize that environment and then if there is some persistence to it in the next period (My finding is that there often is), though never perfect.
One last thing I learned is (perhaps contradicting the above) Don't ever write anything and assume that no one will reverse engineer and map out every qualitative thing you write. I had a trading blog that admittedly was mostly goofy stuff i wrote to draw free traffic from google, but also some pretty good core ideas I have made good hay with. Then one week I got emails from two different guys (one a big algo firm, the other an execution algo guy at MS) basically saying, "hey, I mapped out these ideas ideas, they really work - thanks!". The next week I took the blog down. So my conclusion is while some good stuff is in the public domain, don't put anything of value in the public domain yourself, even in vague terms not intended to attract a sophisticated audience.
Stefan Martinek writes:
From whatever I tested, +90% does not hold or does not improve the base case. Few areas are fine despite being in public domain. They can be further developed. It also helps to start PC at least 250-350 times per year, and make tests before forming opinions. There are so many people with beliefs but when you ask them "show me the codes", there is nothing to show. Sometimes an argument goes that you can take anything and make it working, making the dog fly; I agree but I do not think it is a good use of time.
Here's a quick list of what I came up with but I hasten to add I know nothing about football.
1. Don't try to be tricky. The members are too enabled.
2. Slow but steady wins the race. Don't go from long to short in one day.
3. Stick with the drift. Bonds and stocks have a drift.
4. Be calm and steady. Stay away from exotic and barrier options and all prop things in markets.
5. Regression fallacy is ubiquitous. The last pass to Butler was good. Don't think it will work again.
6. Don't try to make money the same way two times in row.
7. Stay with the quants. You would think that sabermetrics would tell the right way.
8. Never force your opponent to hit a good shot. They set up a play that allowed Butler to reach it.
9. The cobbler should stick to the last.
10. Don't over strategize. Stick with winning.
anonymous writes:
If nothing else (not being much of a sports fan), Monday morning analyses often emphasize (to me) the existence of the recency bias, or in wikipedian terms, the serial position effect.
The likelihood that the end of the game last night actually had one of the worst play calls ever is actually fairly low. I suspect that lots of decisions poorer than that one have been made in the past. Similarly, there seems to be a longstanding tendency that when the public is surveyed about their opinion of the quality of presidents' administrations in recent history, the current office holder nearly always is at one extreme or the other.
Ralph Vince writes:
39 F Curl X-back up. Montana through that to win the 89 Super Bowl. The ball was on the 9 yard line with 39 seconds to go. It was a pass right up the middle, in the back of the end zone however, when the more obvious play would be to throw it right at the goal line, by the sidelines — that would have been much harder to intercept, and if you came up short, there was time to finish it. That up the middle pass left Cincinnatti time to try one last flailing attempt, but, most importantly, it is the kind of pass that led itself to being picked-off.
But no one second guesses the plays the worked, or the fact that every play mismanages the clock one way or the other. You never get top tick.
Andrew Goodwin writes:
Point 9 of the Chair indicates that one should stick to what one knows. The "last" is a form that shoemakers use.
The Seahawks failed in not sticking to their "last." Their footmen were capable and the excessive trickery failed in the pass call.
The right play was run to Lynch on foot instead of to pass. Let the star who got you to the endgame be the one of who fails. You can pay him less next time even if you lose the game.
Point 8 contains the concept of never cornering the opponent in order to avoid his making a brilliancy. That encapsulates a wonderful ambiguity –Never answering but always provoking thought and sometimes provoking profitable action.
Dan Murphy adds:
It was, indeed, the worst play call in Super Bowl history for the following reasons:
1. The Patriots were almost certainly incapable of stopping Lynch from getting one yard if aligned directly behind Wilson. They were by some metrics, the worst team at stopping runs on 3rd or 4th and short this season, and Seattle the best at picking up those yards on the ground with Lynch. There was one key 3rd and 1 earlier where the Pats stopped Lynch in the Red Zone…but that is only because the backside OT pulled on the read-option and the unblocked DE (Ninkovitch) ran the play down from the backside. Straight ahead man-on-man blocking and there is little chance NE prevents a touchdown (maybe 25%) …give them two chances and the probability of success is probably over 90% (and there was a remote chance of a 3rd play with a quick time-out if the first attempt failed)
2. The explanation of "it was being done to run time off the clock" was as dumb as the call itself. An incomplete pass runs no less time off the clock than an unsuccessful run AND if the Patriots were desperate to stop the clock (it would have been running on a failed rush but stopped after an incompletion) they would have been forced to use a time-out (although seems unlikely that they would have called time-out given that they didn't use one to stop the clock at :50 after the first Lynch run). What would have been a reasonable explanation was "We wanted to make sure that we had three chances to score instead of two." At least there is some logic to this. With two failed runs and only one time-out, they might not have gotten off a 3rd play before the clock expired. By passing on 2nd down, they had the potential to throw an incompletion, fail by rushing on 3rd down, and then get a last play by calling time-out.
Regarding the throw itself ..as anybody who has watched a lot of Tom Brady over the years can tell you …the safest place to throw that ball is ankle high.. where only your guy can get it. The problem with that is Russell Wilson is 5'10? and therefore throwing in the seams can be dangerous from the perspective of tipped / batted balls. Throwing the ball between the #s from the pocket is his weakest point as a QB … yet another reason why this play call was a disaster.
Personally, I thought the Patriots were going to win the SB from the pre-season…finally Belichick had the personnel to play his kind of defense on a high level (for the first time in nearly a decade), although I'll admit I didn't feel too good about this prediction with 30 seconds left in the game.
anonymous writes:
Caution: Professor Phil will probably disagree with most or all of this.
Even the very best major league hitter can only cover (at most) half the hitting zone for any one pitch. He can, if he is Altuve or Posey or any of the other dozen or so HOF quality current players, cover the entire plate side to side and 90% of it up and down (hence, "high" and "low" ball hitters) with his stance and swing. But, at the speed and spin that good pitchers throw, even with 20/10 vision and complete concentration he can only cover half the plate. So, the challenge for the hitter is where to look and, for the pitcher, to do a reverse Wee Willie Keeler. Sabermetrics "works" in the same way that the having a legal tender convertible to a fixed weight and measure of gold works; it offers a yardstick that is not political. Where sabermetrics fails is in the details of a particular contest; probabilities cannot forecast a game any more than the Constitutional dollar standard could predict the credit markets.
I just made a post on twitter about true psych regularities as opposed to things that only appear on contrived questionnaires given to college students to advance socialist agendas. The two that I know are true are the sold out bull effect, and one that is particularly quantifiable and weighty today. The tendency to have a chance for something very good to happen, and then to see it taken away, which causes grievous disappointment. I mean oil way up yesterday way above 50, up 5%. Hope, hope, hope. But then down 200 today. Hope disappears. Tremendous self recrimination. What other real psychological tendencies do you see from trading that are real and important rather than the college questionnaire stuff of the Nobel person designed to be self fulfilling of the flimsy hypothesis.
Stefan Martinek writes:
The higher frequency of trading we have, the less happy and impulsive we are. A relatively large pool of impulsive sociopaths on intraday time frames can create a good mean-reversion environment.
Victor Niederhoffer replies:
Could be bad for familial harmony also.
I never saw Rod Carew play (I never, ever watch designated hitter rule baseball) so this comment may be both ignorant and unfair. But, the best pure hitter (leaving home runs out of it) I have ever seen live is Tony Gwynn. He is the last person to come close to hitting over .400 for a season, and he hit .415 against Greg Maddux (107 appearances, ZERO strikeouts).
He had the fourth best career average (Cobb .366, Speaker .345, Ruth .342, Gwynn .338).
And yet, even he had trouble with pure speed. Against Randy Johnson he hit .111, striking out 5 times in 18 appearances.
Scott Brooks writes:
It's not so hard to hit guys with a lot of speed, if they are a one-trick-pony.
What is hard is to hit the guys who can throw really hard and then change speed (accurately, of course, in both instances). Mix in one more good pitch (curve ball, slider, cutter, etc.), and you've got an almost unhittable pitcher.
"I'm healthy, and I'm competing with guys who are literally half my age or less. I don't personally tie anything to that. I don't care what my age is. These are my peers, and I'm surfing against them. If they have a problem that I'm older, then go ahead and beat me." — 42 year old surfing great, Kelly Slater.
More dynamic than Water for Elephants, more picturesque than Dr. Zhivago, and more accurate than My Left Foot, Emperor of the North gets my vote for the best movie of the 20th century.
Shack in railroad terms has evolved various meanings. The RR term is for switchmen, the guys who traveled trains to throw switches at the track junctions, or more broadly applied to any RR yardmen who work out of a 'shack' that you see at either end of every yard. This is where the workers get out of the weather, smoke cigarettes, and play cards and checkers. Sitting in a shack too long without getting out for fresh air is called shack fever.
I've been invited by itchy feet shackmen into their friendly shacks dozens of times on cross country runs. Typically, they're cramped shanties from coast to coast constructed of clapboard or concrete a little larger than a phone booth with a pot belly stove and wallpaper of manifests, Playboy centerfolds, and hangman. You shoot the breeze with the men, sometimes a woman, and they help you get on the next freight.
In the movie Emperor of the North Shack is the character of Ernest Borgnine who was born for the roll. He rides the locomotive or caboose as the conductor, who in the old days doubled as the RR bull, or security. He is challenged by A#1, aka Lee Marvin, who has an historical character and I've read a dozen of his autobiographies, such as The Snare of the Road.
Emperor of the North takes place in the Great Depression of the U.S., and the country is full of people who are unemployed and homeless. Shack apparently hates the hordes that try to ride his trains, and swears that no hobo will ride his train for free. Along comes A#1, cool and tall, and smoking cigarettes like a smokestack, and puts his life at stake to ride Shack's freight.
A-#1 is locked into a cattle car and sets fire to the hay in order to burn his way through the wooden slats. He succeeds and hurls himself off the car to make his getaway, as the train pulls into the yard with smoke curling up the lip of an infuriated Shack. Shack meets A-#1 in a bloody fight with chains, 2×4 boards, and an axe. A#1 uncouples the cars from the tender, the other bo's run interference for him, he throws switches, and employs all the other tricks of the trade still used today to get through on the fast mail train to its final destination in Portland. Portland, I know, is a rustic yard with shade pines on both sides, where you can cross under and catch a city bus for a quarter downtown to the Hobo District.
Driven to desperation by the economic depression of 1930s, the hundreds of hobos who cheer A#1 on, formed an American subculture hopping freights to get from place to place in search of jobs, handouts, or even to take it easy sometimes, as is still done today. Emperor of the North depicts a microcosm of this subculture set in Oregon, and actually used the Oregon, Pacific & Eastern RR which was taken up in the mid-1990s, like so many other tracks around the country, to recycle the steel road and make walking and bicycle paths.
In the world today, a half-century after the movie's making (1973), there are still shacks where the shackmen - brakemen, switchmen, and conductors - hang out, but no cabooses since the 1990's when they were were replaced at the end of the freights by FRED, that we hobos call the F__ing Rear End Device. It's a 12''-square red-blinking box that is an essential electronic caboose. If there's no FRED, that freight isn't going anywhere.
Now the companies have cut back the bulls to a skeleton crew, if any at all, in most yards in a financial strategy that makes it easier than ever to catch fast freights along the American gridiron. You have to see the movie to know the classic encounter between the railroad hobo and bull.
I have been in Chile and Argentina the last month learning about markets from pursuing large brown trout.
Here's a great lesson. Other fishermen were fishing in the deep pools where one would think fish hide. I found my 11 lb Brown about 12" from the shore. He gladly took my fly and what a time we had untill I released him back to the waters. I hade numerous encounters with these lunkers, lurking where bugs fall into the water right next to the shore. No one else fished there.
Casting away in shallow waters.
Happy trails to all
New mortality estimates by the Society of Actuaries, to be adopted by most private company defined benefit pension plans, will cause DB plan obligations to grow by about 7%, increasing the motivation of plan sponsors to offload their plan obligations to insurers:
keep looking »
Archives
Resources & Links
Search