Oct
6
So much–once again–for moneyball.
Kansas City-9
Oakland-8
Ralph Vince writes:
Baseball is certainly a game where you truly need at least a 7 game series to determine who is the better team. Unlike, say, football, where in most games, the better team wins, that margin is much, much smaller in baseball, given the nature of the game (truly, a game of inches…and bounces…and breezes, and tiny margins that decide the day).
Don't take my word for it, however. We can compare major league baseball, to say, basketball, where the percentage of time the better team wins, given the nature of basketball vs baseball, is higher than baseball. Here is the data for all 7-game playoff series from 1905-2013:
1905 - 2013
Series Baseball Basketball
1-0 62.7 77.3
2-0 82.7 93.7
3-0 97 100
2-1 71.1 82
3-1 84.6 96.3
3-2 69.8 85.9
So, series 3-2 we see that in baseball, the team that is up 3 games to 2 games has taken the 7-game series 69.8% of the time vs basketball's 85.9% of the time. Clearly, basketball dominates baseball in this metric, and further evidence that the outcome of any single baseball game reflects who the better team is less frequently than most other sports.
Stefan Jovanovich comments:
In baseball the "best" team is the one that actually wins in the post season, not the one that has the "better" stats during the regular season; that is, as the coach said, "why they play the game" and why the game, which can be counted so easily, still eludes the precision that sabermetricians have promised.
What makes baseball relentlessly unfair is that the advantage that "better" teams usually enjoy - home field - counts for the least. Of all the major sports, baseball is the one has the lowest "home field" advantage - 52-48. What makes the game doubly unfair is that the "inches" even out, just as they do in the racquet sports; and the referees cannot easily, as they often do in football and basketball, decide the game.
For those of you who have not read Moneyball, the reason for my snarky reminder of the final score (Kansas City-9, Oakland-8) was that the Royals won the game by doing precisely what Master Beane has argued against - they stole bases and sacrificed - and the A's got their 8th run by doing exactly the same thing.
Oct
6
Google has always given me the creeps. They have an awful amount of information and power and its growing. They are not the only ones.
In the Dataclysm, by Christian Rudder, who owns Okcupid an electronic dating service, he discusses the issues involved in big data. We all give up information in every transaction, when we go on Facebook, do a Google search, buy with a credit card, redeem a coupon. We get value in return, but the big data can be mined in creative ways to find out some very personal information. Facebook data can be used to determine if one is homosexual with an 80% accuracy. Target can determine if a customer is pregnant. Target doesn't want the customer to know that they know she is pregnant, so they put in lawnmower coupons together with the cribs and diapers so the customer will think she is getting the same booklet as the neighbor. Not. Big brother is watching.
In Okcupid data, they can tell a persons race by the language they use. Curiously men view women as being half above average in looks, and half below average, a bell curve. However, when women view men, they only think one in six men is above average in looks! My wife says, well that's obvious…women look at other things in men, not just looks. I guess that's how the ugly old guy gets the megababe.
On the dating site, people filter all the women or men by multiple criteria, however in experiments, they found that people were more satisfied by the experience in a blind date, (without pictures) even when one party was below average and the other above average in looks. Take away: people do not want really what they say and think they want.
Funny factoids aside, there are some big issues in privacy, use of the data. NSA has access to even more data, and recruits top math students to decipher it. What do they do with this info? They are not under the motto, "Do good".
We are basically at the beginning of history. Data is just starting to be collected. Kids now have their whole lives frozen and preserved forever in digital form. That drunken polaroid does not disappear when cleaning out the attic.
The book is annotated with explanations. I'd be interested to hear from the statisticians how this big data is mined. The word counts and graphs a la Tufte (who Rudder mentions) helps to tease out info.
Oct
6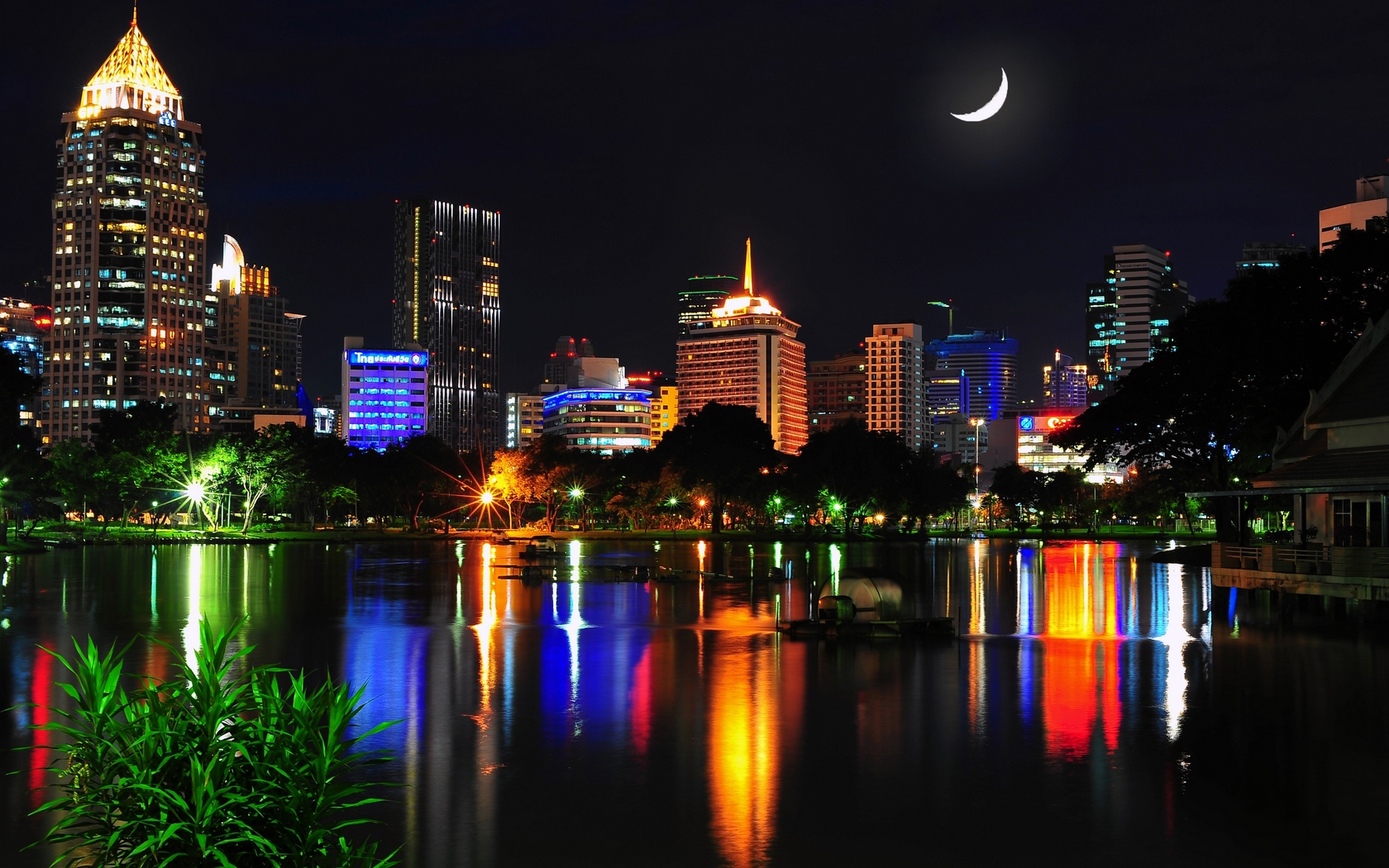 Thailand has been volatile in recent months, the army having been active in the political sphere. The President has been appearing on state broadcasts, offering a carefully worded assessment and hoping to deliver 'smiles over frowns'. A visit to the south west of the country sees the end of rainy season. Here, tourists and visitors are sacrosanct and there is limited risk. Nonetheless, two British tourists were murdered in recent weeks. In past days, two Burmese labourers volunteered guilt, taking the police for a guided tour of their beach-side activities.
The Burmese are gang labourers in Thailand, constructing much of the real estate. They all work in bright pink or blue T-shirts, although I don't know if this is a cultural phenomenon or a way for their gangmaster to keep track. The truck we are using has an engine double the normal power rating: it will grip the road perfectly with ten Burmese labourers weighting the axle, but, empty, comes close to stalling out in second on hills.
It is a Toyota Hi-Lux, the most popular vehicle on the roads, combining utility and capacity with cool: we could almost be preppy Houstoners, crowded at the traffic lights, save for the peppering of scooters around us mounted by three or four family members. You can get the Hi-Lux on the road for BHT40,000 ($1,250) cash. The Thais are a peaceful and friendly people, but seem to change character behind the wheel. We keep to the speed limit over the hills at night, causing locals to attempt two car overtakes from behind us into blind bends. The road death rate is 4x a typical western country and the injury rate an even higher multiple. That you can get a Hi-Lux on finance is probably key to their prevalence. People live in tin-roof shacks but have a brand new truck parked outside. In dress, transport, and smartphone usage, there is little to split locals from westerners.
Our truck's starter motor is flaky and we had to get a push start in the Big C supermarket car park. Locals hear our failed ignition and magically appear to help. The old guy chastises my timing on the ignition, and pulls me out of the cabin. I unthinkingly comply, despite the fact he is in prime position to drive off with the truck.
Supermarkets are still high margin affairs in Thailand: they merchandise in a way that would make Sam Walton proud. In the UK, you have Aldi eating out Tesco's heart, check-out girls have been exchanged for robot tills, and accounting fraud is the only way to turn a decent profit. Here, supermarkets look like they did twenty-five years ago in the the west: fully serviced and doing Univever and P&G's bidding. Taking back margin into your pocket with own-brand products might seem a financially bright idea, but only if it doesn't reconfigure the chessboard to a losing endgame in the process.
The tourist areas attempt, somewhat successfully, to simultaneously cater to the Magaluf and Marbella crowds. One can exit a 'Dusit' or 'Banyan Tree' five-star oasis onto a club-lined street full of drunks and bar-girls. Many ex-pats come here to find love and the exchange rate seems to be roughly one male, ageing, obese, clapped out westerner to one female nubile with single-digit body fat, naivete, and a desire to transcend circumstances. Or at least enjoy some fake Gucci bags and free drinks in the interim. Westerners can fund their girlfriend's real estate activities, which yield 7% net on construction costs. A full-service maid costs BHT10,000/mo ($325/mo). Non-residents can live on an endless cycle of sixty-day visas as long as they exit for a day at the end of each rotation, but only two hundred permanent residencies are granted per year and have very strict requirements, such as fully fluency in Thai. It is perfect for business people with offshore affairs.
It is interesting to ponder how multi-national franchise applications are controlled and reviewed. Putting a Starbucks and McDonalds next door to each other on the town centre 'walking street' probably seems like a good idea on paper, until you visit and realise it is the nexus of the red-light district and that the neighbours are massage shops and ping-pong shows. Perhaps footfall is the only key criteria.
The mafia is involved in much of business. The recent clearances by the army have tried to stymie corruption and the local mayor has been arrested for activity through his family holding company. It's not clear if violence features, more death by a thousand cuts. To get anything done in the precinct you need wheels greased, otherwise your project or business will stall out waiting for correct permissions. Tax-assessments are entirely subjective and can hit arbitrarily. On the other hand, if you have the right backing, you can build a ten story block right up against your neighbours windows and any complaints will be futile.
Everything has a cash clearing price. Bribes are never requested but can be offered unsolicited. The problem being, therefore, that you need to be a local in order to know the going rate. For example, allegedly BHT10,000 ($325) covers a police shakedown, BHT30,000 ($1,000) will get a passport and visa fixed, and BHT100,000 ($3,250) covers one month's protection money for a concrete truck. Recent anti-corruption activities have tried to curtail such methods. Previously, everyone took and everyone paid, and all was in equilibrium. Now, the police, for example, need to make up income and have taken to breathalysing car passengers and fining them for being drunk. A squeeze in the money supply.
Oct
6
So it's Friday afternoon about 3:30 and I'm wrapping up the day when I get a call from my stepmom Patti.
Apparently, my cousin Veleda who lives in KC has a friend that was coming to St. Louis to see Pearl Jam in concert that evening, but his fiancee' had injured her back and was unable to make the journey.
So he had a couple of tickets that he didn't want to see go to waste.
So I called Veleda and she gave me her friend Justin's phone number and 10 minutes later the tickets had been changed into my name for pick up at the "will-call" window at Scottrade Center in downtown St. Louis.
So, now thanks to the courtesy of Justin (Thank you, Justin), I am in possession of two tickets to Pearl Jam. So now I have to decide who to take.
My wife was sitting with me when all this happened, so the first offer has to go to her. Gwen declined……she is not a real fan of heavier rock….but she did suggest that I take my son, Hunter who is fan of classic rock. Hunter (aka "Boosh") had already seen the Def Leppard/KISS concert earlier that summer and loved it. So Gwen thought he should go.
I called Boosh who was out for a walk in our neighborhood and he was in!
Unfortunately, Boosh really didn't know very many Pearl Jam songs, and there really wasn't time to get him up to speed, so I had him YouTube a couple of songs……..Jeremy, Even Flow, Yellow Ledbetter (incidentally, YL is my favorite PJ song)…….which got him pretty psyched.
We left early since I wasn't sure where the will-call window was. Since we got there early, we found a good parking space just across the street from the Scottrade Center and walked right in. We found the will-call window and got our tickets.
So now, we had to wait to even get into the venue. We waited almost an hour before the gates even opened. But it was an interesting hour.
We people watched.
We saw an odd array of people ranging from middle aged professionals like myself down teenage burnouts dressed in goth gear to emo's, to families with their children.
I was able to sneak a few pictures of the some of the more "interesting" people/groups in attendance.
There was the obese women in a wheel chair sporting a mullet.
There was a guy dressed in green military gear that looked just like Fidel Castro including the beard.
There was the professional guy who looked like he came right from work wearing coat and tie.
There was the mother and son with each with multiple piercings (ears, mouth, tongue, nose, cheeks, eye brows) and their bodies were adorned with tattoos.
However, everyone was very respectful and courteous.
It was not at all like it was in the old days. No one was looking for a fight, no one was yelling or getting obnoxious or getting upset when someone jostled them.
A VERY large heavily tattooed man accidentally elbowed me pretty hard when the line started moving. When he turned to see who had he had bumped, he had a look of concern on his face and words of apology and kindness flowed forth. When I smiled at him and said, "Meh, accidents happen", he smiled back and patted me on the shoulder.
When we finally got to our seats, the Scotttrade Center was largely empty. Far more empty seats than full ones. It was now ~ 6:30 and the concert was scheduled to start at 7:30.
So Boosh and I waited patiently. As people started filling in the seats, we made conversation with the people the around us. Of course, most of the conversation revolved around music and concerts.
Although most of the people around us were in the 30's and 40's (a few in their 20's and a few kids), I was probably the oldest in our immediate area (although there were people nearby that were clearly older than I…..I think I even saw some people that may have been in their 70's). I was asked a lot of questions and told stories of concerts "back in the day".
I told the story about how I had 3rd row center seats for Led Zeppelin back in the 70's and how on the day of the concert my report card came and my parents saw that I got an "F" in math (my one and only F of my entire school career) and grounded me from the concert.
People around us were partying and having a good time.
But there were things that were conspicuously absent.
For one, there were no beach balls bouncing around the concert hall.
Secondly, the room was not filled with the "haze of sweet smelling smoke" that I remember from the old days.
Also absent was the guy next to me saying " 'ere" (I spelled that phoenetically……some of you will clearly understand what that means) as he passed something to me.
We did catch the occasional whiff of marijuana, but only a little bit.
Also, the biggest difference was the Jumbotrons. They were showing the Cardinals first playoff game on the big screens.
Of course, between 7:30 and 8 pm, the Cardinals were not doing to well as the Dodgers dominated them.
Then, at about 8 pm, the concert hall was full and (as we were told by the band), the band was ready to come out and start playing…….but there was a problem…….
At about 8 pm, the Cardinals started a rally. They were down 6 -2 when the 7th inning started…….and were up to 10 - 6 after the inning was over.
The crowd was going crazy watching the Cardinals on the Jumbotron…..and Pearl Jam was just standing by waiting for the inning to end, knowing that they couldn't go out on stage while the Cardinals were staging this major comeback. So they waited and waited and waited. The inning lasted almost 1/2 hour.
When the inning was over ~ 8:25 Pearl Jam came out and started the show.
The first thing I'd like to point out is that, although I am a PJ fan, I did not know as much about their music as the people sitting around me did.
They played 3 songs before I even heard one that I knew. Now, don't get me wrong, the songs I didn't know were still fantastic and I enjoyed them very much.
They hit on almost all of their standby classics. Even Flow, Daughter, Better Man, etc.
The band absolutely rocked the house for 90 minutes and then left the stage. I figured the concert was over except for the encores. I was wrong. They were just taking a short bathroom break (as guess even famous musicians are subjects to the foibles of age and need more bathroom breaks than they did when they were younger).
When the band came back out, it was just the lead singer Eddie Vedder (one heck of showman, BTW) who came out with his acoustic guitar and began the second half of the show.
He played a few songs, including the old John Lennon song, "Imagine". It was very very good!
When the band joined him, they played a few acoustic numbers and then got back to the business of damaging my already diminished hearing capacity with more their hard rock numbers.
They played for another hour and ended the show with a bang.
Then came the encores…….a full 30 minutes of encores.
Of course, they saved a few of their classics for encores. The best song of the night was "Alive". They rocked the house with that one.
And then finally, for the last encore, with the house lights fully up and the entire concert hall fully lighted, they played "Teenage Wasteland" by the Who. Here is my iPhone recording of the final song.
A few other notes about the concert:
The band was incredibly gracious. They took time to read off emails and stories of fans that were going through hard times and dedicated songs to them.
The read off a list of birthdays being celebrated and even pointed out a few people in the audience who were either celebrating something or had just gotten out of the hospital to be at the concert.
One lady held up a sign that said "My 100th Pearl Jam Concert" that made it on the Jumbotron. A few songs later, the Vedder said that he was told that someone in the audience was seeing their 100th PJ concert and wanted to know where she was.
Once she was located, he took about 60 seconds and personally thanked her for her support of the band. Vedder had a bottle of something that he was drinking on stage (wine maybe) and said that he wanted to give this her as a personal gift from him and the band for her support of them……but the women was really far away from the stage.
So Vedder asked the audience to pass the bottle to her. He handed it someone and later we got to see that bottle had made it's way to her.
The band made a point at several times during the show to express thanks to their fans for their loyal support.
And they demonstrated their gratitude by putting on one heck of a show. I can't imagine how redundant it gets playing the same songs over and over again each night. But the band clearly took a lot of pride in their show and overall performance.
At no time did I feel like they were just going thru the motions. Vedder did the job you would expect from a lead singer and showman. Mike McCready did everything and more that you would expect from a talented lead guitarist and the rhythm section didn't miss a beat.
There were only two negatives that I could see. One was expected, and the other was a bit of a surprise.
First, the expected: When a band has a playlist as long as Pearl Jam has, there are going to be a few popular songs omitted.
They didn't play "Black" which really surprised me as that is one of their most popular songs and they didn't play Yellow Ledbetter.
As we were leaving the Scottrade Center the one recurring theme I heard from concert goers was the absence of the song Yellow Ledbetter. Apparently, I'm not the only one that loves that song.
The unexpected negative was the lighting. I've been a bunch of concerts in my life, but this one had a twist to it.
I recall that the lighting used to be "on the performers", but at the concert last night lighting was "behind the performers".
What this resulted in was the audience being blinded for much of the show. I would say for about 50% - 75% of the show I couldn't really see the stage or the performers. All I could see was blinding lights in my eyes. It was like driving down the highway with all oncoming traffic having their high beams on.
I spent most of the night watching one of the two jumbotrons off the side of the stage just to see what was happening.
Although I'm not sure why they did it that way, I have a feeling it was to discourage people from taking pictures and videos of the show…..but I could be wrong about that.
Regardless, it was a great concert from great showmen. I highly recommend to everyone that if you have a chance to see Pearl Jam in concert you should take it!
Boosh and I had a great time!
And thanks again to Justin Trent for gift of the tickets!
Oct
1
One lesson I am taking from the following article is that randomness is the safest and least damaging method after a series of losses. Of course it is better to have a strategy with an edge. But when you feel threatened or defeated any known strategies could take on a negative edge, so it is better to go random, which always has a zero edge that is better than a negative one. Species seem to have learned this through evolutions.
One other lesson perhaps is that randomness is a great mind opener if one is mindful enough. It is said that failure is an opportunity to learn, so maybe this lesson teaches us that randomness is the door to success.
"Strategic or Random? How the Brain Chooses":
Many of the choices we make are informed by experiences we've had in the past. But occasionally we're better off abandoning those lessons and exploring a new situation unfettered by past experiences. Scientists have shown that the brain can temporarily disconnect information about past experience from decision-making circuits, thereby triggering random behavior.
In the study, rats playing a game for a food reward usually acted strategically, but switched to random behavior when they confronted a particularly unpredictable and hard-to-beat competitor."
anonymous writes:
An interesting thought that reminds me of modeling the Genetic Algorythm process. Throw in a random factor that ends up improving the search results.

« go back
—
Archives
Resources & Links
Search