Regrettably on August 1st, 2013 Tyler Cowen will not be speaking, a schedule change occurred. Instead however a speculator will be talking about his education the last 10 years. All are invited. Usual place: 20 West 44th St, NY NY. First floor reading room. Start 7:30pm.
The quote below is from Round Ireland with a Fridge by Tony Hanks. I needed something relatively fun and mindless to read and it was recommended by a friend. The book is a lot of fun and I never expected to find anything deeper.
I liked the idea of doing all you could to reduce the chances of you, as an old person, saying 'if only'.
… 'If onlys' are inevitable, an inescapable part of life. If only that plane hadn't crashed, if only that volcano hadn't erupted, if only I hadn't stepped in that dogshit. The trick is to be masters of our own destiny in so far as we have control, and take the rest on the chin with a wry smile. But we must go for it. Only a fool would squander the rich opportunities which life affords us."
Shane James writes:
When one reads about successful individuals in business fields this sort of thing always comes up.
Narrowing the field of individuals massively to include only Financial Market types one sees, to a man, that they all took massively outsized risks in their early days that just happened to pay off. All the heads of the current brand name hedge funds fall into this category. (As a quick aside, Portfolio Managers in these same funds now lose their allocations with drawdowns circa. 3%.) Quite harsh when the 'names' themselves used to swing 50%. The survivor bias is massive. It is not enough just to have the positive attitude of a Richard Branson or the taking all opportunities like a Paul Tudor Jones or the massive leveraged bets of a middle aged Palindrome…One still needs to have figured an edge.
So, I think one should take every opportunity, never let any experience pass one by in a business sense and only stop when you have developed the edge/ product or skill that no one else has.
If you are the trader getting squeezed and know it then you don't have to liquidate the threatened positions. What you do is rank the most liquid correlated positions and especially the liquid OTM options of correlated and liquid items and let the predator activity enrich you.
I'd like to see your answer on this plan about cutting the slippage and hopefully doing it near the point where they think they've got you and you can exercise options to hit back.
It's a military type tactic that suckers the predators into a trap. If one can slice and dice orders anonymously without a bank holding all the cards, one might make it work.
The trader getting squeezed has perfect information on the vulnerable positions and goes to the electronic and somewhat anonymous options markets to buy cheap OTM volatility explosion options in all liquid and related assets to soften the blow. Let's see the predators game the algo slicing and dicing of hedges while inflicting what they think is pain. They should pay off the victim of such a squeeze 2:1 at a minimum.
Victor Niederhoffer writes:
What do you people think of this? For reasons of loathing, and avoidance of squeezes, I have avoided any study or consideration of options for many years.
Russ Sears writes:
It seems much of the hedge cost is tied up in matching an exact date and risk of sudden jumps across the strike as that date approaches. From my experience hedging variety of equity indexed annuities (S&P indexed call options embedded in an deferred annuity). I believe the secret to not getting squeezed is to manage the gamma position under "normal" conditions by writing shorter dated options an buying slightly longer time positions. And manage the delta exposure by the different strikes. If you are long gamma you maybe shorter delta than you want after a big drop, this can be carefully reversed (sell long dated, buy shorter options) as volatility spikes.
While not endorsing the derivative expert's new book "antifragiles" (he is too long winded), I would recommend only reading the prologue. It is like exercising, if you practice hard the first order effect is to tear down. The second order is to recover. So you go long the healing process under healthy times to prepare for age and diseases. People dread the first order pain too much so they don't exercise and buy out of the money expensive puts.
What the expert misses is not only do you stress yourself to increase your ability to recover, you indulge your self after the stress, sleep, food and ice baths etc. if inflammation is too much. In the book he says he is on a fast of some kind almost always. But he also lifts weights walks and exercises. This is not healthy. It is as much about the recovery as it is accepting some first order pain.
I'm learning a new song by the Beatles called Dear Prudence off the White Album. Its an extremely difficult song to play with interesting changes in time signatures and drum beats over the same meter. Some of John and Paul's harmonies are very difficult to hear on the record so I have to resort to deciphering the chart which is in musical notation form and play the notes for the back up singers to sing in harmony. I'm sure Laurel could sight read it, and like reading a book she can "hear" the melody, notes and harmony just from sight. I haven't read music since 7th grade and deciphering the notes is a laborious process in which I've made a "key" of the notes with the names written out up and down the staff so I can translate them to the guitar. Its similar to counting with fingers. Yes, its very primitive. However, its unlocked some problems in figuring out the song and allowed a break through of sorts. You know how when you read a book you don't struggle with letters and sounding out words, you just fly through it and see and hear the characters in living color, not seeing the black and white. Some people can read music like that on sight, and hear the melodies and harmonies. Remember the movie, Amadeus, and the scene where Salieri is reading Mozart's score and "hears" the sublime music in his head.
Chair wrote and filmed about the similarities between music, notation, and price history charts. Music has discontinuities, jumps that give dynamism, chords. Price charts also have gaps, jumps, air drops. Music has rhythm changes and meter and time signatures. Do multiple markets, such as bonds and equities have chords for their various relationships? Financial markets appear to have rhythm changes. I wonder if they could be classified as to meter and time signatures. The exchanges designate fast markets which operate under different rules. There could be others such as the meter of the open, the slowness in midday, the jumpiness of the close. An interesting thing about notation is that is does not capture rhythm or feel. That is left to notes and interpretation. For example beats such as the shuffle, straight beats, appear the same in notation. I believe also that one cannot copyright rhythm. That's interesting that European notation does not capture one of the main elements of the music. There are similar rhythmical things that price charts also fail to record. The information in time and sales does not appear in regular interval time price charts. Price charts capture price change, but not the rhythm at a single price.
Mitchell and Thomspon list 4 levels of deception in animals: false markings, false behavior, feigned injury, and verbal deception. What examples of such deception can be found in markets? Is such a classification or consideration useful?
Shane James writes:
1. Verbal Deception: Central Bank Currency announcements. At one time it was Negara, then the BDF, then Bundesbank then BOJ…. Lately, the Russian CB has become master at attempting to wrong foot the markets about its intentions. Comments like "we think the CAD is a good addition to our reserves." The market buys it then the CB sell CAD into strength. (No need to mention The Yoga Billionaire in the fixed income world)
2. False Behavior: repeated failure to take out the round number in the lead market. Encourages traders go against with stop loss orders just above the round.
3. False Markings: Extended periods of obviously measured (say, close to close) co-movement in related assets that encourage simplistic approaches AFTER the form has peaked.
4. Feigning Injury: Many consecutive down days in markets that have negative serial correlation, into relevant minima. Most obviously the stock markets.
2, 3 & 4 can and have been quantified. Verbal deception is something harder to 'count' as it were. Although, I have had exposure to speech recognition software applied to financial commentary that could easily be programmed to perform or not perform a certain action when specific words are used.
Gary Rogan writes:
We've talked about this before, but I think there needs to be a clear separation between a market participant and/or interested party practicing deception on the one hand and the market as a whole behaving in a deceptive way in a kind of "evolved" fashion. While it's entirely obvious why a single sentient participant or a small consortium of such would want to deceive the market for their specific purposes, it's far from clear why the market would evolve a deceptive technique.
In nature, only the first "paradigm" has analogues. A bird would feign injury or a moth evolve to be able to better blend with the surroundings to protect a biological entity that can pass genes to the next generation, and it's a simple feedback process: adapt or die, with deception being one of the many tricks in the bag of ticks that evolution possesses.
Over the many years of discussing deception here, I have failed to understand what's in it for the market to adapt deceptive behavior. You may say that it evolves to benefit the top feeders, but why? In nature, the grass of the savannah or the weather patterns do not evolve to benefit the lions and hurt the antelopes, while the antelopes certainly evolve to escape the lions in "deceptive" patterns or to jump high to demonstrate their supposed fitness and the lions evolve to hide their intentions from the antelopes as much as possible, but this is just a race between two co-evolving species, not a net benefit to the lions.
The first category below is clear as day, but are the rest there because some powerful market participants are able to explicitly or implicitly cooperate to fool the less powerful or is there some natural imperative for the market to fool as many people as possible because that's the path of least resistance?
Shane James writes:
The slowness of change and human cognitive behavior probably produces the environment for deception shenanigans to be executed. Though it's only a sup group not the main meal. Getting back to our diet example… and the fruit and veg solution… if groups were that smart as a whole then simple problems would be cleared up far sooner, but procrastination and laziness even in this day and age holds the upper hand.
Number of times that a market showed a consilience of bonds and stocks both up from close to close or both down from close to close:
2012    both up              both down
Jan        4                      1
Feb        5                      0
Mar        2                      3
April      4                      1
May        2                      3
June       3                      1
July       3                      1
Aug        3                      3
Sep        3                      3
Oct        4                      3
Nov        4                      1
Dec        4                      4
Jan 2013   8                      2
Feb        4                      2
Mar        2                      0
April      3                      0
may        4                      2
June       4                      4
July       8                      2
Blanchette does not get to depend on the kindness of strangers…
After a few films that do serious funny, such as the delirious Midnight In Paris and the slightly less gloriously fizzy To Rome with Love, as well as his tetralogy in London, You Will Meet a Tall Dark Stranger, along with Match Point, Scoop, and Cassandra's Dream, the Woodster is officially back from the UK, Madrid, Paris and Rome, to home soil again. He is not about the nervous recognition laugh this time out. San Francisco and the Hamptons, in the top-tony sancta of the glassily rich, and the scruffy, wife-beater-singlet dinge of the lower-middle, are his foci.
The prolific Mr. Allen: Blue Jasmine is Woody Allen's 14th film since the millennium, if you're keeping count. No secret that Allen will set up shop in whatever locus/city donates a substantial production grant/stipend of anywhere from a quarter- to a million and more if he dangles producing a film in their fair city.
This travelogue time out, San Fran got the gilded Allen halo, though it seems a far cry from the SF the rest of the country knows. No matter. Film is by definition filmy, not unlike the colorful gauzy scarves Blanche Dubois and Jasmine prototype (Jeanette by birth) toss over the room lamps in N'Awleans to 'soften the glare' of unflattering glare on the face. The NYC and the California scenes seem chock-a-block with lower-echelon types, exemplified by a rare more-than-foot in water by Andrew Dice Clay (MIA for lo, some 20 years, according to a recent on-air in late July) and an adorable lowlife but earnest Bobby Cannivale, playing Chili (swiftly becoming a personal fave, after recent stints on "Nurse Jackie" as an officious hospital head of department arse and on Broadway as a harried writer in the terrific Clifford Odets revival, "The Big Knife"), along with a B-side of average Joes intent on their beer, sports and just hanging out trying to live their lives.
Baldwin steps out again after his narrator-framing character in To Rome, this time in a skeevy Madoff-redux role he broke in back in 1996, in Miami Blues, as a charming, conscience-free cold-eyed petty crook to the ingénue heart-o'-gold hooker played by teenaged Jennifer Jason Leigh. Sally Hawkins, so wonderful in the Brit romp, the infectiously optimistic Happy-Go-Lucky (2008), is enjoying a reprise here, too, as younger sis Ginger, having first appeared in Allen's Cassandra's Dream.
Like his work or not, as a director, Allen has always led the crowd in recognizing lapidary talent he finds and features before the rest. You can make bank on the exquisiteness of his casting. (Full disclosure: I am still [sort of] downcast he declined to cast me in one of his [non-funny] flicks. After I saw the final cut, I thanked heaven he hadn't put me into the B/W freak show. You live forever in ignominy, frump, ditz or weirdness in all Woody flicks.)
With a filmography output of a film a year for roughly 35 years, he can be forgiven if he here cribs a plotline or two. With BJ, Woody Allen borrows from one of the best. Tennessee Williams, whose scalpel to the jugular of the disappointed but crawling-out-alive Deep South was exorcized in his timeless Streetcar Named Desire.
Most movies could play sleazy Madoff-type conmen and their outsize philandering and living large for cheap laughs. Not Woody. He sets the scene immaculately, with the slick golden real estate nabob (Alec Baldwin) in his tasteful and money-drenched aeries of fantasy money and glitter, a glossy if absolutely unemployable arm-candy wife (Cate Blanchette, certain to land her an Oscar nom). She dimly experiences life on the salon-yoga-shopping-charity mandatory must-be-seen lifestyle Roladex. Not incidentally, Alec Baldwin in fact played Stanley Kowalski, Blanche Dubois' brother-in-law nemesis, in a 1995 Streetcar. The role of latter-day beau Mitch, in Streetcar, is played by the popular if raffish comic, Louis CK, who here swains younger sister, Sally/Stella, Ms. Hawkins.
Brief recap: You probably recall Streetcar, if not from high school junior drama days, then from the brooding rough eroticism of Marlon Brando as Kowalski, his wife, sweetly besotted Stella, in her now-tatty living milieu by her macho husband.
Set in the French Quarter of New Orleans during the restless years following WWII, "A Streetcar Named Desire" is the story of Blanche DuBois, a fragile and neurotic woman on a cascading search for someplace in the world to call safe, to rest. Blanche explains her unexpected appearance on Stanley and Stella's (Blanche's sister) doorstep as nervous exhaustion. In reality, she has been exiled from hometown Laurel, Mississippi, for seducing a 17-year-old student at a school where she taught English. She claims her exhaustion is due to a series of financial reverses that have claimed the family plantation, Belle Reve. Stanley, unimpressed with her explanations, states that "under Louisiana's Napoleonic code, what belongs to the wife belongs to the husband." Stanley, sinewy and brutish, territorial as a panther, circles Blanche in a mix of distrust and intolerance; he doesn't cotton to being swindled of his wife's patrimony and demands to see the bill of sale. They are opposing camps; wife Stella, soft, accommodative and uncomplicated, is caught in a no-man's-land. She and Stanley are, in fact, despite the difference in their early stations, deeply in love.
Stella (Ginger in BJ) in Tennessee's play is simple, accommodating, drunk with love; and the fragile cut-bloom of Blanche, done to the nth by Vivien Leigh in the 1949 Streetcar, is a shadowy, fragile neurotic reduced in circumstance by events we learn gradually as she tries to collect herself in the shabby home of her sister and visceral, suspicious brother-in-law Stanley. Where is the family money? he asks throughout. Neurasthenic, delicate Blanche cannot be questioned. She has no firm answers to anything except her need for beauty and recovering lost…dignity, status. Peace of spirit. It does not end well for her.
Blanche/Blanchette/Jasmine is alluring, seductive, neurotic and mournful, prone to dark, cryptic pronouncements—the centripetal force of the film. In her shadowy past there are hints of poverty and sexual misdeeds or abuse. Men find her bewitching because there is so much they don't know. On a physical level, she is willowy and stunningly fair, blonde, unable. They interpret her remote fragility as the promise of female salvation and unearned ego-propagation. Here is a wounded being, the Southern male thinks, per Southern Mr. Williams. She does not challenge nor question, but will gratefully, perhaps erotically, accept the gallant assigns of affection consigned by the undemanding shaky ego'ed male…She has few definitive edges or constructive ideas except to get herself a safe niche. Strapped for cash, she reluctantly accepts a receptionist job with a horny dentist.
This classic scaffolding and a scant few laughs offset the sad reminders of Woody's obsession with his own eventual demise. Allen has been working on these late films for nearly two decades. This latest, Blue Jasmine, is a return to yeasty, emotional 80s Allen. It is a bittersweet, engrossing epilogue. Or a nervous, unreconstructed prologue.
Cate Blanchett is the title character, born Jeanette, then husband-dubbed Jasmine. She is the wife of an indulgent, dodgy finance oil-slick played by Alec Baldwin. He is not beyond a bit of philandering; it doesn't much surprise that Baldwin is a crook, though his wife, like a "Sopranos" spouse, is not concerned or even dimly aware of how she gets her palatial home and jewels and designer clothing. She's a full-time, subsidized self-absorbed foundation. Charity parties. Entertaining. Yoga, Pilates, Zumba. Shopping. Looking beautiful, matching the décor to her loungewear. Baldwin and cosseted wife lose everything in a squalid financial scandal. Jasmine westers to San Francisco to move in with her guileless sister Ginger (Sally Hawkins), a checkout girl at a grocery store. Her one-time husband is an earthy contractor played by Andrew Dice Clay. She has no airs, is a mom of two boys, and willingly shares what she has, ignoring the condescension and little-masked scorn of her elder sister. We account for the notable differences in physical traits, IQ and personalities by understanding both were adopted. "You were always smarter than I was," comments Ginger in reply to most unreconciled soliloquies by her reduced Blanche/Jasmine.
Allen hasn't set a film on the West Coast since scenes in Annie Hall. So it's odd that his SF seems as if it's somewhere near Hoboken, filled with dese, dem and dose types with unpretentious vocations instead of idolaters and oblivious self-promoting millionaires. But Woody's cities have always been as much a paradisiacal avatar, caught by his glorious cinematographers, as Chevalier's Paris. Don't go to Woody expecting subway graffiti or traffic backup on the L.A. Freeway. But he gets Marin County and the Bay area: the vapidities, casual wealth and enbubbled lives of the uber privileged. Full of, as Alvie says in Annie Hall, "wheat-germ killers."
The two sisters cohabit uncomfortably together in a too-small apartment—"it's so…cozy," Jasmine notes—and they each meet male love objects: an aspiring diplomat and a shvitzy audio tech, played by comic Louis C.K., who showcases the hyper, entitled and down vibe of the area.
Blanchette is amazing, breathtaking as the shrill narcissist falling apart. Her desperate prowl for a safe landfall makes her seem histrionic, but she is always in the act of creating an alternate, acceptable reality for herself, reflecting her dismissal of her actual fallen circumstance in the grubby present. Like Blanche, Jasmine's self-delusions and thrice-told bravura tales have finally worn through. In a revealing moment she explains more to herself than to her skeptical little nephews—who here form the Greek dithyramb Allen featured in Mighty Aphrodite–when they ask if it's true she went nuts, that "there are only so many traumas a person can bear…" Her disintegration is graphic. Even her little nephews note the distance between their sane mother and their flighty, uncertain aunt.
BJ is a layered rendering of a woman in a crisis of self-definition after living in cushy denial most of her vague life. It's guilt, trauma and retribution, of accepting the obvious, themes beautifully developed in his masterful Crimes and Misdemeanors, which some (me) consider his masterwork. His icy analysis of this character's state of denial is always at an artistic remove.
Blue Jasmine is Woody Allen's umpteenth film since 2000; accurate, in a sense, yet absent self-involvement. Again, his casting kills. His casts do more to enliven Allen's themes than do the casts of most other directors. And his films, oddly, wear well over time.
Jasmine's efforts to impose herself between Ginger and her men, her unending haranguing of her sister's rather unprepossessing males, enrages the animal inside first mate Dice Clay, then fiancé Cannivale. When Mitch/Peter Sarsgaard, a diplomat on the rise—arrives on the scene, acutely class-conscious Blanche swiftly sees a way out of her spiraling predicament. Sarsgaard, wealthy, suave, polished and above the brutish, himself on the rise, reveres Jasmine as beautiful and refined, focusing on her expensive and understated wardrobe, her beauty, and her distracted, unthinking superior airs. Yet, as tendrils of truth emerge of Blanche's/Jasmine's past—her suicided financial-cheat spouse, her financial destitution, an unspoken-of adult son, are spilled by an inadvertent meeting with her sister's ex-spouse Clay—suddenly catch up to her and her ideal mate, her circumstances become unbearable.
A not-funny Allen is still, overall, and with all the usual caveats (at least he's not lampooning and flagellating his Jewish background here, as he did in so many of the early, funny films; and he's not lambasting all women as unbearable, unisexual shrews, ditto; and he does switch laugh-triggers in updating his standard Valium throwaways to Xanax in the set-upon heroine) top shelf stuff. The good part is that for the average cineaste, we can watch the hybridity of his soiled and spoiled rich and poor lives with dispassion, since they are not the commonality of our picayune daily lives. We aren't Jasmine. And our crooked menfolk may have their bêtes noirs, but they are not Alec Baldwin/Madoffs.
If we had to choose, the message BJ is communicating is that loving passionately and plainly without all the tchatchkas of great wealth, ill-begotten especially, beats the hell out of loving money and privilege, both of which can be wilting, fleeting and dissolute. There is no hint of mission drift here; Allen grips the story, tells the hairy alarums of the wealthy, heedless life, and pays off the watch with a remorseless dénouement. A film risque and melancholy, moody and invested with intensely engaged and sometimes sexy performances, it is ultimately tragic.
A so-called amusing indie you can safely miss: Pedro Almodovar's latest–I'M SO EXCITED– a gordo disappointment. Too fey, crude, implausible and humor depleted to audiences primed for some of the keener and friskier glimpses into the manic Almodovar mold of tout Madrid. This one misses the mark by the 33 years since a vaguely similar but much better Zucker & Abraham's AIRPLANE! torched the high-giggle-meter high-jinks aboard a 747.
A few weeks ago I had the opportunity to see a mother nightjar bird protecting her baby chick at Jonathan Dickinson State Park here in South Florida.
Upon approach of her nest, the nightjar began to hop and roll across the ground like she had a broken wing. The poignant act completely fooled me but an experienced biologist in my company said," look over here" and there on the ground was a perfectly camouflaged baby chick.
The nightjar mother can continue such deception to lure predators long distances away from her nest.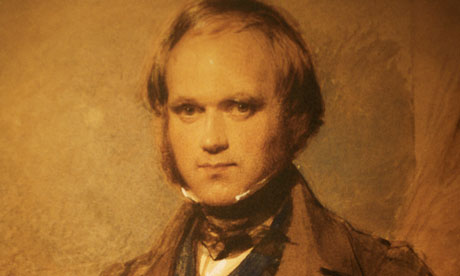 Darwin's relationship with Australia started out a little edgy, but all was forgiven…
Extracts below taken from "Darwin, Wallace and the princess in the south"
Trading lesson: Do not stare too long at the screens without having a cup of tea clarity will come with comparison, debate and time.
"Farewell, Australia! you are a rising child, and doubtless some day will reign a great princess in the south: but you are too great and ambitious for affection, yet not great enough for respect. I leave your shores without sorrow or regret."
New Zealand came out far worse, Darwin finding it neither pleasant nor attractive and ranking its Englishmen "the very refuse of society". He was too homesick after four long years abroad to muster up much enthusiasm for new lands, and looked back more fondly on Australia in later diary entries and letters, eventually deciding that Australia was a "fine country".
The letters exchanged by the two friends show that Darwin's thinking about Australia shifted. "Yours is a fine country," he wrote Covington in 1857, "and your children will see it a very great one." The letter also refers to Darwin's dinner in England with Australian sheep-breeder Sir William Macarthur, during which he "drank some admirable" Australian wine. Some years later, feeling more despondent about his life than usual, Darwin wrote to Covington with a most unusual inquiry: "When I think of the future I very often ardently wish I was settled in one of our Colonies… Tell me how far you think a gentleman with capital would get on in New South Wales. (state Aust)
"Australia had evolved into a true princess in the south". It was a place Darwin thought might be better than England. Darwin so disliked sea travel, and was so often ill, that one can hardly imagine him boarding a ship bound for Sydney, but had he done so On the Origin of Species might have been an Australian book, and this story may have turned out very differently.
Darwin's legacy is vast. He changed for all time our picture of life on earth and our place in it. Arguing clearly and powerfully from examples drawn from all over the globe, he showed that nature and humanity are not opposing categories but part of the same flourishing of life. He provided nature with a past that explains what it is today. He did the same for us. His influence lives on in disciplines as diverse as medicine, agriculture, philosophy and psychology.
A century and a half after he gave the world his theory, Charles Darwin remains as relevant as ever.
Note: Darwin was not, as is often supposed, the first to conceive of evolution. His grandfather Erasmus was one of many before him to argue for the concept. Darwin's contribution was to identify natural selection as the mechanism that drives evolution, by recognising that many are born but only the best suited survive and reproduce. Darwin explained this in Origin.
Seems like the market has been rather trendy lately. Of course now that I've realized it its probably near the end of the trend. But that's the same thing I though at the beginning of the trend.
Mean reversion systems have difficulty in a trendy market, and simple TA things work well for trends if you're lucky.
Rocky Humbert writes:
Mr. Sogi writes: "Mean reversion systems have difficulty in a trendy market, and simple TA things work well for trends if you're lucky."
I suggest that Mr. Sogi should have written: "Simple TA things have difficulty in a choppy market, and mean reversion systems work well if you're lucky."
Every single profitable trade requires a trend!
If you buy at 9:30am at a price of 100 and sell at 9:31 at a price of 100.25, there was a one minute trend. Call it whatever you want. But if you have two points connected by a line, that line is a trend.
The carpenter ants that live in my yard don't know that my neighbor has much better foraging.
Steve Ellison writes:
As I understand the premise of trend following, it is allegedly good to identify the trend in place before placing one's trade and enter the market on the side of that trend. To say every profitable trade requires a trend seems a tautology to me and not useful since the statement refers to the trend that occurs after entry and hence cannot be known at the time of entry.
Bruno Ombreux adds:
Rocky,
This is a semantic debate. It all depends how you define a trend. "Point A to point B" is a "line", not necessarily a "trend". There are actually formal definitions for "deterministic trends" and "stochastic trends". There are also statistical tests to check the presence of those trends.
Mean-reversion: you can make money in a market going from "point A to point A" instead of "point A to point B".
anonymous writes:
Having spent a number of years in the trend-follower business, I can confirm that trend-following, as practised by some rather large CTAs, means betting on markets where models suggest the continuation of a move. So if the price went up from A to B, a trend follower would make bets where the move from B to C is in the same direction, whereas a mean-reverting player will try trade instruments that he believes will move back towards A.
Over the years, I have given much thought to the workings of the whole trend-following business, and its role in the market ecosystem. The Chairman's various critiques of the style are all valid, and worth heeding. Yet, properly understood, I believe trend-following remains a valid approach to trading. i.e., it is a trading style that exposes you to risk factors for which the market is willing to pay you.
Rocky Humbert adds:
A wise man once said, "There ain't no point in beating a dead horse. But there ain't no harm in it either."
We've all had this trend following discussion ad nauseum in the past, and the chair's pathological aversion to trend following is well known. So to avoid re-opening old wounds, I will re-offer the single most plausible and economically rational reason why trend-following can work and has worked. (That is, I'm not saying anything about whether it still works or will work in the future.)
In order to move a price, the market requires new information. And this new information takes time to disseminate among market participants. And during this period of dissemination and acceptance of a new perception, prices will appear to trend. If you are the first person to acquire and understand this new information, you are said to have a variant perception. If you are the second or third person to realize that there is new information, you are called a trend follower. And if you instinctively fade this perception as it disseminates through the market, you are either called a contrarian or Anatoly. Strictly speaking, a true contrarian, like a stopped clock, is right twice a day. And while this new information is disseminating through the market, there are obviously many opportunitities to profit.
Ultimately, however, a trend-follower is economically equivalent to a person who buys synthetic options or volatility. And a mean-revision trader is economically equivalent to a person who sells synthetic options or volatility. Transaction costs notwithstanding, unless one has superior information, there is no apriori reason to believe that selling synthetic options should, over a career, be more profitable than buying synthetic options. However, the equity profile of an options seller is that of many small profits and a few big losses. Whereas the equity profile of an options buyer is that of many small losses with a few big gains.
The full moon was discussed many years ago on this site by Mr. McDonnell with respect to markets with results "consistent with randomness". It would seem though that the day(s) after a full moon and particularly near the end of a difficult week might cause some sleep deficit effects to show in sensitive individuals–but perhaps extra coffee is used to counter such things.
"Blame Bad night's Sleep on the Moon":
Malcom von Schantz, a sleep and circadian researcher at the University of Surrey in the U.K., called the new findings "fascinating" because they run counter to the results of several other studies that failed to find a link between the moon and human behavior.

"Essentially, every report published to date has failed to show significant associations between the phase of the moon and any number of behavioral and physiological parameters," von Schantz, who was not involved in the study, said in an email."This is the very first report that suggests an association with one behavior, sleep, and of course it's a behavior that in our species normally occurs at night."
"Evidence That the Lunar Cycle Influences Human Sleep":
We found that around full moon, electroencephalogram (EEG) delta activity during NREM sleep, an indicator of deep sleep, decreased by 30%, time to fall asleep increased by 5 min, and EEG-assessed total sleep duration was reduced by 20 min. These changes were associated with a decrease in subjective sleep quality and diminished endogenous melatonin levels. This is the first reliable evidence that a lunar rhythm can modulate sleep structure in humans when measured under the highly controlled conditions of a circadian laboratory study protocol without time cues.
There is nothing like the prospect of a weak fish, having to liquidate his positions to cause the cowardly wall street top feeders to front run the forced selling.
Back in the 1980s, when the concern was with Japan, Inc, the fad sweeping the US was teamwork. Japan, it was said, was in its ascendancy because of teamwork, and the US needed to focus more on teams if it wants to compete with Japan. So the US focused on teamwork. Guess what. When you focus on teamwork, the individual's approach to his/her own work takes on a different hue. Ketchum is just picking up on that.
Like a bad penny or a bad dream, a nightmare that comes to life, the bonds are down substantially again, and there must be frowning in the palatial breakfast dining rooms of the Fed, and the fake doctor must be on the "wire" with the Upside Down Man.
In talking with several DailySpec listers the last week about Detroit, I was told that the bankruptcy filing to be (or then a fait accompli) had already been priced into the general muni market and there likely wouldn't be much reaction to the event itself. Now there's a suggestion that state law may have some role to play.
Question to those in the muni market–what's the likely impact on the muni market if pension benefits are considered out of bounds for the bankruptcy court and the payment to creditors is reduced even further. Will the muni market exact a premium for future muni issuances from Michigan alone? For all munis? Or is this a non-issue?
Part of my curiosity is that I expect a lot of infrastructure spending to be supported by muni bonds. If there's a premium for the Detroit mess, that's less funding available for the IS work itself.
I heard something on NPR this morning (from the CEO of Mashable) which got me thinking about Apple. Consider: Back in the early 1980s, Apple was flying high–it occupied the high margin section of the emerging PC industry and it was making lots of money. Its CEO Steve Jobs was seen as a major entrepreneur. However, by the mid 1980s, Apple had lost its way, as it maintained its margins even as it lost market share. Jobs had been jettisoned in favor of someone with no computer industry marketing experience. Apple maintained many of Jobs' hires as Apple saw its market share shrivel. The high flyer then was a software company whose offerings ran on a host of hardware platforms–Microsoft. Everyone could use Windows and everyone could use Office. Now, fast forward a generation: Apple is again flying high, determined to hold its profit margin even as it loses market share. But there's a new kid on the block offering a mobile operating system used with different hardware platforms: Android. And Jobs is no longer running Apple. And Apple is again run by someone lacking computer industry (or consumer electronics) marketing experience.
Looking at this picture, I have to wonder if it isn't deja vu all over again. Now, I know that Apple has gazillions of cash that it can use to buy companies, but I'm looking at which of its acquisitions has been that helpful to its bottom line. Not much help that I can see. Kind of like Cisco during and soon after the dot-com boom and bust. Lots of money, not much to show for it. Its products are looking dated (and some products, like AppleTV, haven't appeared at all), several products have been introduced though they no longer elicit the oohs and ahs that characterized the products commanding the profit margins associated with Apple. Its execution on the software side has been little short of awful (the cloud in particular is something Apple doesn't get), and it no longer commands the attention of young engineers in the manner that it once did. And while it's PE is low, there's nothing to suggest that earnings will stay healthy, particularly if profit margins give way.
Is history repeating itself?
Gary Rogan writes:
Apple is followed by zillions of super-smart people who track every available piece of information, many in real time. It also has a lot of moving parts and a lot of very smart people working for them. I doubt it's feasible to make money by out-thinking them all without some identifiable edge.
anonymous writes:
Didn't they say the same thing about Japan in the mid 80's?
Gary Rogan responds:
Did Japan have a P/E of 10 and down almost 50% from its recent peak? There doesn't seem to be either irrational exuberance or irrational despair about AAPL but there is frenetic interest. It's latest numbers resulted in some pretty healthy volume after hours and a reasonable jump. Who knew how much it would jump and in which directions? Someone probably did, but it wasn't on the basis that Apple doesn't get the cloud. The point is, if there was ever an efficient market this is it. Not always, not for all time, but for here and now.
Jeff Watson writes:
Isn't every stock that's not on the Pink Sheets followed by a bunch of super smart people who get tons of info in real time? Do you think the market makers have a pretty good estimate of the value of the stock? Don't insiders in their particular companies know if their stock is too cheap or too expensive? Just because AAPL is a cultist type of phenomena, please don't ascribe mystical powers to the stock. It's going to do what it's going to do, without any regard for the super smart people who follow and trade it. In fact, personal experience tells me that the super smart people are going to feel the most pain.
Gary Rogan retorts:
I don't ascribe any mystical powers to it at all. It's a stock constantly in the spotlight. In my experience, there are "sleepy" stocks and there are highly followed stocks, in the sense of constant attention being paid to them everywhere. The market seems less efficient in the stocks that are not in the news all the time. If you have a long time horizon, and the highly followed stocks is showing signs of a mania, it may be a good short candidate, and the opposite if there is widespread despair, but it's hard to know. Of course it will do what it will do, I never claimed otherwise, but ruminating that their CEO, who at some point was in charge of worldwide sales, doesn't get marketing or the company doesn't get the cloud, or that Jobs is dead, or that there is this new kid on the block called Android would get you about as much as edge as me claiming that the world population is growing and needs more wheat and therefore going long wheat.
David Lillienfeld weighs in:
Let's deal with these one at a time, and keep the emotion out of it.
First, Tim Cook was EVP for Sales and Operations, but insofar as he's never held a marketing position in his career (certainly not as long as he's been at Apple), this position seems as much organizational as anything else. His marketing value-add seems to be pretty small, if not nil. Fact. Cook's role has been manufacturing, and he executed pretty well. But that's quite a ways away from marketing, I think you'll agree. There isn't any report suggested that Cook has ever had any involvement in marketing other than this title, and one must note that at the time Cook was placed into the position, Jobs was handling marketing himself. Fact.
Right now, Android is doing to iOS exactly what Windows did to Mac OS in the 1980s. Fact. Apple kept a closed system and IBM/Microsoft an open one. Guess what. The open system won. When the Mac came out, one of the things seen in its favor at the time was that, much as happened with the Apple 2, there was software around to run on it. Same thing today–except it's now in the form of the App Store. Again, fact. We're now seeing the same thing happen in mobile. Google may not be able to monetize Android, but that's probably a matter that will be dealt with once someone figures out how to monetize mobile. (That's opinion, but one I think is supported by facts.) Do you deny that Android has taken market share from Apple, that it's more widely used than iOS, or that iOS doesn't seem to have much place in the low margin East Asia market? Moreover, Apple focused on maintaining margins rather than going after market share–both during the 1980s and also during the recent period. Fact. Earlier, that turned out not to be the way to success. Fact.
As for Apple being followed, that's irrelevant. Apple was heavily followed in the first half of the 1980s. I remember it well. By the latter half of the 1980s, it was no longer followed because it was in the process of becoming irrelevant in the face of Windows. By 1997, the company was on the verge of bankruptcy with 90 days of payroll in the bank. Fact. That's hardly the setting for a followed enterprise. Successful companies are followed. When success disappears, so does the following.
Lastly, if you think Apple gets the cloud, then I suggest you review how Apple's efforts in that space have fared compared with its competitors. I know of few who would opine in favor of Apple's efforts, even the cultists. Let's not forget that fantastic roll out of Apple Maps. Fact. Enough said.
I also noted that Apple has lots of money to work with, but then again, back in the early 1980s, it did too. (It's worth remembering Microsoft was similarly fortuitous–and well followed–and I don't know that it has a similar following today as it did in years past.)
That a generation has grown up since Apple's last appearance in similar circumstances of adulation also suggests that the younger minions may have forgotten that Apple's earlier escapade didn't result in hegemony–far from it. Fact.
As for Jobs, the reality is that since Jobs died, Apple hasn't functioned anything close to what it did when he was around–and he was active until about a month prior to his death. Fact. He may have picked the management team to succeed him, but much as happened back in the 1980s, without Jobs, that team didn't perform well. The contrast with, say, Alfred P. Sloan or Andrew Carnegie, or John D. Rockefeller, or David Hewitt or Adolph Ochs, or Robert Noyce or … I could go on, but the one thing that separates this group of CEOs is that when they stepped down as CEO, it took at least two generations of managers after before the company hit much of a bump. That's the mark of a great CEO–in addition to what happened to the company on the CEO's watch. Jobs didn't do so well with it in the 1980s, and it appears he didn't do so now.
If you don't like the facts, that's fine. Don't like them. But those are the facts. I'll leave the other elements of your comments for some other time.
But let's stick to the facts.
anonymous writes:
Let's cut to the chase. Tell me the long term growth rate of AAPL's earnings and I'll tell you (+/- 10-20%) what the stock is worth today. The bloomberg consensus growth rate is 19%, so the stock is worth about 1090/share.
If you cut it to 10%, the stock is worth 512/share.If you use a 5% long term growth rate, the stock is wroth 340/share.
The primary reason that 19% is wrong is that AAPL is simply too big to grow at that rate — or it would suck all of the oxygen out of room. At 442, it's priced for about a 8.25% growth rate. Not crazy, but 8% is still a lot of growth for such a big company. But their buyback can provide a lot of help in achieving EPS growth. BUT — the chart looks good!
I was driving through a McDonald's pick-up window this morning when I heard the earnings news.
As a fairly regular McDonald's customer, I feel I can explain the headwinds that they face. Their problem is that their food is too expensive for what it is. Their fish sandwich is a tasty little thing, but "little" is the operative word. It has a patty of fish the size of a postage stamp, and it costs $3.99! In order to eat to my own satisfaction at McDonald's, I have to get at least two "entrees" — something like a fish sandwich and a "southern style chicken" sandwich (read "knock-off Chick-fil-A"), but by the time I've paid for that, I could have had an excellent, fresh meal at Chipotle. Similarly, if I order one of their "premium" burgers like the "Angus" whatever, I'll get a burger that's been microwaved and is not particularly fresh, and I'd pay the same price as that of a much, much better product at Five Guys.
Probably there are better economic opportunities on their "dollar menu", but they don't put those front and center — they try to pitch to the high end (relatively speaking), and they're just not competitive there.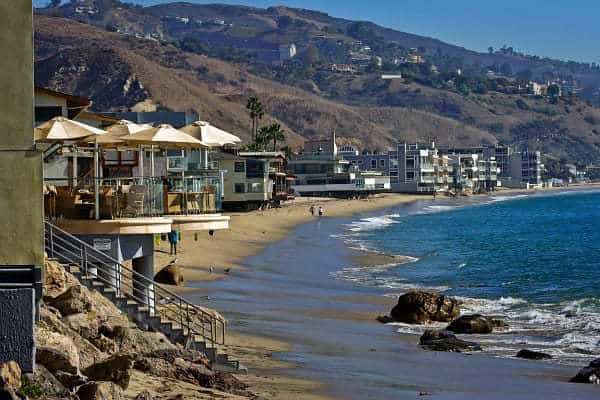 I note that two fairly high profile properties along the beach in Malibu have cleared (David Spade's home & Kurt Russell/Goldie Hawn's home). Both were on offer for circa 15 million last year and have cleared at circa. USD 10 million. I also noted substantial East Coast properties clearing well below recent years' asking prices over the past 12 months. The system works in the USA– Across the whole spectrum of prices. It is markets that have not had a discontinuity is two decades (Notably Australia & Central London) that appear headed toward a negative air-pocket.
For as long as I can remember I have spoken negatively about the use of volume data as input for trading. I never stated that volume was worthless, only that I could not discover any value added by using volume. I would now like to say mea culpa and illuminate the good and the bad.
In the past I had always researched volume data as something that should be multiplied against either price levels or changes. The logic is that a price move when no one placed bets isn't much of a price move, and price moves with lots of money being wagered are more significant. Several of the notables on this list have published books and my recollection is that they counsel in favor of weighting price action by volume. And although I could use volume data to generate profits, no prior efforts were as profitable as using price data without volume.
That is, trading markets according to price momentum can be profitable, but my efforts at weighting that momentum by volume brought down the profitability. Similar with price volatility; weighting it by volume only dropped my expected trading profitability. Hence my bias against volume.
So why would I keep looking? Well, philosophically speaking, volume data is important simply because it isn't price. That is, it offers a respite from possible multicolinearity of looking at price data over and over. However the idea that volume alone could be interesting just does not seem logical. There is a lot of mythology associated with the markets. For example the oft stated reason for the market going up "more buyers than sellers" is impossible, as there are never more buyers than sellers. I had come to believe that the recommended use of volume was such a myth.
A little while ago a fellow Speclist poster (for whom I have considerable respect) commented about certain data (not volume) that gave me the idea to see if volume could be used without weighting it against price. That is, could it be used alone, or relatively alone? "Relatively alone" means comparing volume on up days to volume on down days, or volume on up ticks to that on down ticks, but still not being weighted by price activity other than the sign (+/-). Despite years of research, I had not done this before.
When you look at volume data it just looks like static, whether it is just total volume or distinguished by sign. You have to smooth it. For most people that means moving averages. First tip: don't waste your time with them. They are great at smoothing data when that data has a periodicity that is known and predictable, which does not apply to volume. So instead of using moving averages, go a notch or two higher: exponentials or better yet, regression trends. And once you have that, look at the slopes.
Second tip: looking at equities, your lookback periods should be relatively long, by which I mean 6 months or longer. If you have a method of dynamically determining the best lookback period (without using look-ahead bias) then use it, as its profitability will exceed most others.
Third tip: it appears best used as a discrimination tool (buy the stock vs. sell the stock) rather than as a ranking tool. However we have not yet exhausted all the possibilities of the latter. Timing decisions are less critical than using price momentum, probably because there are many followers of price momentum and the exits and entrances get too crowded at certain times.
Results: trading constituent stocks of the Russell 3000 on the basis of volume over the last 15 years has produced profitability comparable to that of using price momentum. Similar rates of return with better (i.e. less) drawdowns. That's about 8,000 stocks when you include the dead ones to eliminate survivor bias. Results are better with items that go into portfolios. That means individual stocks rather than indices. Unlevered ETFs of equities = yes; levered ETFs = no; ETFs of currencies and volatility = no. Volatility of the asset negatively impacts success, just as with momentum. We have not tried futures (as we do not trade them).
We are now testing the incorporation of volume data into our overall decision process. Will advise how it turns out.
Lesson learned: when something is making a move, the signals tend to be writ large across the landscape. Accordingly it is no surprise that volume data works. The problem was in my preliminary bias against it and the thought (and published material) that it had to be weighted against price. Resolved: just do the research and forget the preliminary bias.
Third tip: it appears best used as a discrimination tool (buy the stock vs. sell the stock) rather than as a ranking tool. However we have not yet exhausted all the possibilities of the latter. Timing decisions are less critical than using price momentum, probably because there are many followers of price momentum and the exits and entrances get too crowded at certain times.
Results: trading constituent stocks of the Russell 3000 on the basis of volume over the last 15 years has produced profitability comparable to that of using price momentum. Similar rates of return with better (i.e. less) drawdowns. That's about 8,000 stocks when you include the dead ones to eliminate survivor bias. Results are better with items that go into portfolios. That means individual stocks rather than indices. Unlevered ETFs of equities = yes; levered ETFs = no; ETFs of currencies and volatility = no. Volatility of the asset negatively impacts success, just as with momentum. We have not tried futures (as we do not trade them).
We are now testing the incorporation of volume data into our overall decision process. Will advise how it turns out.
Lesson learned: when something is making a move, the signals tend to be writ large across the landscape. Accordingly it is no surprise that volume data works. The problem was in my preliminary bias against it and the thought (and published material) that it had to be weighted against price. Resolved: just do the research and forget the preliminary bias.
It seems there has been a collective awakening concerning the viability of nation's nuclear power fleet. Bloomberg, Cooper and others argue that many nukes are unprofitable. They speculate which plants might retire early.
I may have been wrong on NextEra's Prairie Island (WI). I was sure these units would be high on the list. Yet NEE just finished a new capax project. It also appears NEE may have long-term power purchase agreements with other utilities. If, it appears NEE found a way to circumvent the markets by locking in a hedge position with unwitting consumers.
I was surprised to see Clinton high up the list. Unlike Prairie Island, Clinton is newer and larger plant. As such, it is relatively economic. Apparently, EXC has significant challenges in delivering Clinton's product to market.
This does not bode well for coal. Compared to most coal-fired power plants, nukes have lower production costs. With rising production costs and more competition from struggling nukes, coal is motivated to exit before nukes. In fact, it is in the nuke's best interests for coal to exit sooner than later.
The problem is the owners. Many nuke owners also own coal. NEE and D are exceptions.
The important point is that coal is not alone in their challenges. In addition, new federal regulations are not the prime driver behind utilities' decisions to exit their coal positions. The prime driver is the market.
Scientists have defined a new category of storm upon reviewing 30 years of data, most often found in Australia, China and the US:
"Brown Ocean Can Fuel Inland Tropical Cyclones"
Before making landfall, tropical storms gather power from the warm waters of the ocean. Storms in the newly defined category derive their energy instead from the evaporation of abundant soil moisture – a phenomenon that Andersen and Shepherd call the "brown ocean."
Let It Be: A celebration of the music of the Beatles at the St. James Theatre
Your toes are tapping. Your fingers are snapping. Your hands are clapping. By the end of the first "act," the whole audience, mezzanine and all, is swaying and rocking such that my companion and I fled downstairs, afraid the balcony would crash to the ground with the syncopated movement of the St. James.
Let It Be, playing a limited engagement at Broadway's St. James Theatre from July 16 to December 29, sings its way through the extraordinary repertory of some of the greatest songs of the past three generations. We get the history of the fab four from a rock cavern in Liverpool to their world-acclaimed acclaim …everywhere. Strung tightly between bouts of newsreels and TV clips, grainy video of live-audience reaction back in the 60s, four nonstop singers give us note for note what we got and never forgot from John, Paul, George and Ringo. Graham Alexander (the only Yank among the fab Brits onstage), John Brosnan, Ryan Coath and James Fox go from earliest mop-topped teen time in Liverpool to psychedelia, war protests, Sgt. Pepper-y to…using a boatload of amazing-looking guitars (they changed instruments almost every song), a dandified piano, duds (Jack Galloway), and hairstyles, shoes to barefoot, and moustaches to go with the change of era. Bonus: They kind of look like their pseudonymous alter egos. Props to Jason Lyons and Duncan McLean for never-analgesic lighting and video design, providing drama and color and variety to suit the mood of every song.
Broadway wasn't designed for this many people rocking out in rhythm for some magical two hours. The balcony, BTW, seemed to hold the youngest theatre-goers, but even the real kids in the crowd were massively enthusiastic. And everyone knew the words to everything. Downstairs, though the crowd waved their arms and swung their bodies, they were older. But everyone, even those of us who broke out into lachrymose sniffles at memories of first boyfriends, ended up cheering madly for every set. Plus three generous encores.
A few years ago, there was a similar Broadway production, called Rain, using much the same menu of power-pop compositions and beloved standards, similar blocking (we are told) , Carnaby and updated threads and hair fittings. Some of the talent in this show were in that popular production. The ensemble, including additional musicians enhancing the sets, sing ther hearts out, bopping from one terrific torch to another wrenching memory. Though we never got to see Rain, and've all been sweltering in this week's weeklong melt, nobody going to see this will go away disappointed. Not 6, not 96.
We wondered if Yoko had dropped in yet. (It's not sanctioned by Apple Corps or The Beatles.) Even the ushers were rocking, smiling and moving with the crowd. "I'm 45," one usher confided, "and I love this stuff, every night! Love it."
For 20 years, I've been hearing nothing but accolades for China, from Jimmy Rogers and many others. So when I finally had the opportunity for a visit, I went prepared to be wowed.
I was wowed, all right. As in, "Wow, this is the most depressing place I've ever seen. When can I go home?"
Aubrey and I spent 20 days in China. We signed up for a typical, plain-vanilla tour sponsored by Harvard Alumni Association: Beijing, Great Wall, Xian, Chongqing, Yangtze River cruise through Three Gorges, Shanghai.
In Beijing, pollution was so severe that the city was dark all day. A Chinese friend who showed us around said that a sighting of blue sky is a noteworthy event. I saw entire cities of giant public housing projects, as unimaginative as any in Russia or Manhattan. I heard over and over of the central government's plan to move farmers into cities, where they are expected to build more public housing projects and hundreds of dams to keep the economy going. I heard of educational quotas designed to keep provincials in the provinces and out of the universities of Beijing and Shanghai. I walked miles along a Shanghai shopping street entirely devoted to Western brands at 100% markups. I experienced the airport delays that result from the military's control of 90 percent of China's airspace. Everywhere I went, I saw unimaginably wasteful public spending.
The happiest people I saw were a family with a farm just out of reach of the water that submerged tens of thousands of other farms in the Three Gorges area after the construction of the dam. They were grinding corn with a wood-and-stone appliance, and allowed Aubrey and the other children on the tour to have a turn. Bunches of sweet-smelling medicinal herbs and food were drying in the courtyard. A fruit tree provided shade.
Among their neighbors was one of the 1.3 million people displaced by the dam project (that "Damned Dam," as people call it.) Mao, 76, received money in compensation for his lost farm, and the government built him a three-story villa large enough to make a Manhattanite envious. A large magnolia tree provides some shade, and a grape arbor is on the rooftop. We sat in his spacious, almost empty living room with an electric fan running. Yes, he has electricity supplied by the dam's hydroelectric power, for 30 yuan a month (about $5). But he doesn't have running water. Why not? "He says the water tastes bitter," our interpreter told us. "He prefers to draw the water from a well." So this elderly man fills a pail with water when he wants to make a cup of tea, or flush the privy. He is alone most of the time, because his family members work in distant cities.
The Three Gorges power project was supposed to supply 6% of the China's power; it now supplies 3%, and silt is clogging the river.
The most out-of-control development I saw was in Chongqing, where the now-disgraced governor Bo Xilai spent tens or even hundreds of billions of dollars on public works and housing projects. He also led a revival of Maoism and the Cultural Revolution. His trial was supposed to begin this month, and dozens of reporters showed up only to be told that there was no trial. Bo was a demagogue who represented a throwback to China's dark days. American leftists liked Bo Xilai because he talked about narrowing the gap between rich and poor. Wikipedia has a good summation.
In sum, I saw everywhere evidence of pharaonic power making moronic decisions. The Cultural Revolution officially ended in 1976 with the death of Mao, but I believe it continues. I have never seen a country destroy its own past quite as effectively as China has done. As a result, it is a country without charm, with a likely future that bears much more resemblance to the post-industrial nightmares of William Gibson and "Blade Runner" than to a shining city on a hill.
I was therefore astonished to find Jimmy Rogers extolling central planning and the one-party system in in "Street Smarts." I have regarded Jimmy as a kindred spirit since first hearing him back in 1994, and I was delighted to meet him at Vic's libertarian junto. I have enjoyed reading all of his books, and his determination to have his daughter learn Mandarin inspired me to enroll Aubrey in Chinese lessons. As much as I admire him, I suspect that he has, incredibly, committed the trading error of falling in love with his investment. I'm not privy to information about his financial holdings; I mean the investment he made by selling his New York home and moving his family to Asia. He writes that he did so because he wanted his daughter to grow up speaking Mandarin. Jimmy doesn't just defend Singapore's one-party system; he rates it superior to American democracy. The Rogers family lives in a nice villa in Singapore. Has Jimmy visited a Singapore family in their cramped public housing apartment, as I did when I visited in 2004?
As owner of a retail glassware business, I trade with Chinese suppliers. I find that the people I work with are hardworking, responsive and willing to experiment with new designs and ideas, unlike some of their American counterparts. I wish them a better future.
.
.
.
.
.
.
.
.
.
.
Dailyspeculations is pleased to announce that on May 29, 2013 our co-founder Laurel Kenner opened her new business Glassery.com purveying useful, beautiful, and safe glass products, many of her own design.
I have used many of these products and found them functional, attractive, and benevolent.
I invite you to visit, if you haven't already.
In the new millennium there have been 427 60 day highs in the S&P with the expectation 10 days later zero with 60% up and 40% down There have been 157 60 day lows with the expectation 10 days later + 1/2 % with 66% up the results are similar for 120 day highs. We're at an all time high in the S&P. It has been a triumph of the optimists.
anonymous comments:
Triumph of this summer indeed. May I be assured that similar observation projected bullish odds in 2009, when taken near the 667 low… I think calling the return to 667 is absurd, but the next adjustment to US socio-economic reality could briefly revisit 1000-1100 at any future point. So whose triumph is it? Perhaps no one's.
One of the highlights of my trip to Japan was dining on the top of the mountain or hirobun in Kyoto. (photos can be found here). In addition to a magnificent meal starting with, "Here's the shogun. Let us make sure he gets to sit with a back on his chair" and ending at their accounting office where I paid– yes. We had 100 courses in the keirotsu style and the custard and abalone and sushi were great.
A highlight was looking down at the next set of benches at a geisha in training with her boss, the owner. I asked how much it might cost to have the pleasure of such a one, and the owner mistakenly thought it was a real life query rather than a hypothetical. I speculated 10 million yen. She responded, she couldn't even consider such a request as she already had a customer sitting next to her at the table and to feign interest in any other proposal would be discourteous. However, the price would have been 10 or 20 times a high as my hypothetical.

I am only now taking a look at "credit suisse global investment returns sourcebook 2013" which was published in February 2013.
Chart 2
Cumulative returns on US asset classes in nominal terms 1900-2012
Equities 1 to 25507 (9.4% per year)
Bonds 1 to 253 (5.0% per year)
Bills 1 to 74 (3.9% per year)
Inflation 1 to 27 (3.0% per year)
Chart 3
Cumulative returns on US asset classes in real terms 1900-2012
Equities 1 to 952 (6.3% per year)
Bonds 1 to 9.4 (2.0% per year)
Bills 1 to 2.7 (0.9% per year)
Table 1 shows real equity returns for various countries 1900-2012:
USA 6.3% per year (see above)
UK 5.2% per year
World 5.0% per year
The authors are exceedingly cautious about the future, making various downward adjustments to these figures for prediction purposes.
N.B. The Sourcebook is not easily found online, an abbreviated free version called the Yearbook is available here: Credit Suisse Yearbook 2013 [69 page PDF] . The range of data is less and it is not organized in the same manner, however.
I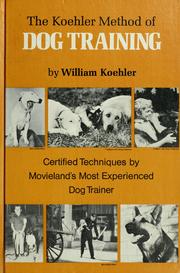 didn't use the Koehler dog training method of graduating negative reinforcements until after I had been the ringmaster of a menagerie, and then, oddly enough, the technique was to train hobos and survivalists.
I grew up managing my pet guinea pigs to mow the lawn, a tortoise to weed the garden, white mice on cue to exercise in their wheels to turn kibble to muscle, guppies to leave the shoal and come to a clap, one cat to sit, and Happy the border collie to jump through a hula-hoop. Later, two Dobermans, Corn and Flake, heeled and trotted to Spanish commands over a loudspeaker on either side of a Chevy van, and slowly abreast gained speed to 20 mph on county roads for their workout. Later on, a pack rat named Bandaid, an alpha among the smartest rodents on earth, was taught to fetch old coins in ghost towns. This is not to ignore Sir, a Sonora Sidewinder, who followed me around the property just for the company. All these animals performed because they enjoyed it, or, at least, I had convinced them they that liked it.
Yet, in the past decade, as an outward bound guide in boxcars, through deserts, and on jungle expeditions, I began running into problems with the traditional gentle methods of positive reinforcement. Humans, especially educated professionals and executives, were ill inclined to follow direct orders to survive. These are times of high adventure on the rails, hot spots, and the Amazon where one slip brings harm or death, I explained to them at the onset of each trip. And, I stressed, during the dire strife there isn't time to be polite, answer questions, and argue. There is a split second to digest an order, and then to act.
For example, on a hobo trip with a London Times reporter three years ago, I acquiesced to boarding the ´coffin corner´ of a grain car with just a 4¨ bouncing strut ´ticket´ to sit on for twelve hours, and lost my pack overboard in Nevada. On the next trip, the reporter went into the waterfront Belen, Peru against my advice, and came out proud. Finally, this year, he bucked the odds in his own Merry England, and got his face crushed in a bar fight.
In another illustration, on a hike through the bandito infested Copper Canyon five years ago, a group of San Francisco desert survivalists overrode my insistence to start at mid-day on day one, and we ended up exhausted, out of food, and saved ourselves by trailing a mule train of marijuana porters for a day in a streambed to civilization.
One time, a Colorado banker would not take the care to brush out his footprints to the bank of the Rio Grande, and we were nabbed in mid-stream and incarcerated by the US Border Patrol for sneaking into our own country. In another example, an elite 50-mile marathon runner wouldn't rein his love for breakneck speed in life, and a beautiful human ended up a cripple in a motorcycle accident. In each case, it was probable that each wildcat eventually would, and did, meet his demise.
I started using the Koehler method to train humans in hobo and survival situations to stop these frustrations, injuries and to save their lives.
William Koehler in 1962 published the controversial Koehler Method of Dog Training in which he mauled the ´tid-bit and treat´ training based on ´the prattle of dog psychologists´. He encouraged a more authoritarian approach after having served as the principal instructor at the War Dog Training Center in California, and later he became the chief trainer for the Orange Empire Dog Club which, at the time, was the largest dog club in the United States. Later, Koehler became a trainer for the Walt Disney Studios. My personal jungle survival trainer, Richard ´Aukcoo´ Fowler, also prescribes the Koehler method for his animal and human clients. He has wrestled alligators in Silver Springs, FL, milked rattlesnakes for Ross Allen´s Reptile Farm, led Audubon excursions, worked with the Florida Fish and Games, commanded Special Forces at Hamburger Hill and Hue, Viet Nam, and trained dozens of big cats. When Richard says ´Jump!´ in the jungle, I don't look, or ask how high; I move. To train a dog to follow, he uses the Koehler method to put him on a 20-meter rope and they go for a walk, each going his way. The dog learns to jerk himself, in his own time, to be alert to his leader.
Once an animal is taught to pay attention, insists Richard, then you may easily teach him anything he is capable of learning by using the standard progressive Koehler reprimands for insubordination. The first is a gentle verbal reproach. After that, there is no more oral communication. The second rebuke is a sharp slap to the flank, or the like. The third is harsher, for example, if a dog continues to dig under a fence, then the hole he digs is filled with water, and his head is put in it long enough for the animal to remember not to repeat the action.
Treats and affirmations are given for the proper behavior, and love for the animal nurtures the training.
As a schoolteacher, I discovered on the first bell thirteen years ago that none of the hard-nosed desert kids listened until after their first consequence. I could offer the regular positives of stories, film, or free time after their work was complete, and, while many of the other teachers bribed their classes with candy and gum as if every day was Halloween, the results for all were superior with the combination of a reward offer, followed by the punishment of homework or a trip to the principal´s office for gross misbehavior. These were not model students, but the sons and daughters of rebellious parents, and we had one heck of a Dirty Dozen football team that cheated the way to the conference championship by fogging the defending team´s sideline with the city mosquito sprayer a minute before the kickoff.
As an interesting aside, capitalism in school worked very well at this one. I started a program of monetary reward to high school students to complete their projects on time, and the result was that attendance, enthusiasm and grades rose in proportion to their wages. It was worth part of my salary to discover that kids work for money ten times better than they do for grades alone, and learn twice as much about three times as fast.
The bottom line in educating people has three threads, I've surmised. Three things only to teach, and then one may give another person his liberty. They are: 1) a positive mental attitude, 2) self-motivation, and 3) to think objectively rather than react passionately.
On the other hand, if the learning environment is novel or dangerous, as in hoboing and wilderness survival, the best method I've found as the leader of over a hundred outings is a benevolent dictatorship for the first half of the journey, followed by making the apprentices the leaders in the second half. In the latter part, let them make mistakes, and suffer the consequences, whether there is success, injury or death. This puts some pressure on the chief, but there´s no better way to make braves.
Koehler participants in his training classes used emphatic corrections including leash jerks, alpha roles, slingshots, and electric shocks. The founder attacked the nagging, tentative corrections that are cruel in that they cause emotional disturbances to the trainees. The book led to a number of court cases, and it was banned in Arizona. Despite the controversy, the basic training forms the core of many contemporary training systems that I've seen in circuses, schools, military training around the world, families, old folks homes, psych wards, and jails.
Various arenas require different leadership techniques. In general, the more harsh the environment and consequences to the trainees, the more command is needed. Leaders in a tame place may be partners with their people, but in a perilous place direct rule is the order, at first. Then, in the later part of this training system, leaders should empower others to learn from their own errors. I think the greatest leaders are the greatest simplifiers, who can cut through debate and doubt, to offer a solution to learning that everyone can understand. Then the leader should vanish.
While it is impossible to state the exact cause of the crash of Asiana flight 214 at San Fransisco International Airport on July 6th, 2013, and catastrophic accidents always have more than one contributing factor, one can speculate a bit.
The facts so far indicate that the aircraft was below its target approach speed or Vref of 137 knots for the last minute or so of the flight and the speed was decreasing all the way to impact. See flight data from Flight Aware here.
Why is this important? Pilots need to maintain control of the energy state of the aircraft. Too much airspeed on approach will have the aircraft generating too much lift when it approaches the touch down zone and the aircraft will glide down the runway and land too late to stop before the end of the runway. Or, the aircraft will simply be too fast to stop prior to the runway end. Escape from this situation is simple - since the aircraft is generating so much lift and is fast already, the pilot can execute a maneuver called a "go around" and simply apply thrust and take off again. So an excess of energy is usually only dangerous if the pilots insist on continuing with the landing. But a lack of sufficient energy is incredibly dangerous and must be avoided to ensure a safe landing - this is managed by keeping the aircraft at its target approach speed. A lack of speed is deadly because it leaves the pilots with no buffer - no extra energy to use to escape from a tricky situation or a mistake of some sort.
The target approach speed supplies the aircraft with some key abilities, first and foremost is the ability to maneuver. The aircraft needs sufficient speed for the control surfaces to be effective - the ailerons and rudder need a certain amount of airflow over them to work. Speeds significantly below the reference speed may place the aircraft in a nose high pitch attitude that may result in a tail strike, even if everything else is done correctly. But the key in this incident is that a proper speed gives the aircraft the ability to generate sufficient lift to arrest or reduce its sink rate simply by applying back pressure on the elevator controls - pulling back on the stick. But if the aircraft is too slow, pulling back on the stick will not stop the descent and will eventually result in an aerodynamic stall - the wings will cease generating lift and the aircraft will begin sinking even more rapidly than before.
Whether the aircraft actually stalled is not important, what is key here is the inability to arrest the descent. The pilots of Asiana 214 attempted to recover from this situation by applying thrust. The problem with thrust is that it takes too much time for the engines to spool up to speed and then transfer that energy into the airframe - many seconds sometimes and in this situation, so close to the ground, a couple of seconds is not enough, you need an immediate response. Another thing about the target approach speed is that the engines are not idle, they apply thrust all the way to touchdown and are more readily available to provide lift if needed.
The news has made a great deal of noise about the absence of a key piece of instrumentation - the Instrument Landing System or ILS for runway 28 Left. The truth is that while having the Glide Slope portion of the ILS available is very helpful, it is not necessary AND, the glide slope for 28 Right may have been available, which is for purposes of vertical guidance, identical to 28 Left. See one of the published visual approach procedures to 28L and 28R here to see the dual ILS localizer beams projected east into the approach flight path: Personally I doubt that any pilot on approach to 28 Left would use the glide slope for 28 Right as the ILS would display lateral flight path information (Localizer) that is misleading and incorrect.
Glide path information can be obtained in a number of ways, including the shape that the visual appearance of the runway takes in the pilots field of view — this is something that pilots acquire with experience and an experienced pilot gets a real feeling for when something isn't right. This is a major focus in one of the best books about flying ever written: Stick and Rudder: An Explanation of the Art of Flying by Wolfgang Langewiesche. Another, and this was almost certainly available to the pilots of Asiana 214 and I suspect that they were using it, is something called a PAPI or Precision Approach Path Indicator which is a system of lights that appear to change color depending on your position on, above or below the prescribed glide path to the runway. In any case, it appears that the aircraft was established on an appropriate glide path for most of the approach, however as its airspeed bled off, it was unable to maintain the proper descent rate and in the last few moments it descended below the glide path and then into sea wall prior to the runway threshold.
Okay. Every professional pilot knows all of this and much, much more. So what happened? The news has highlighted the fact that the pilot at the controls is new to the Boeing 777 and was being supervised by an instructor pilot. I have heard that this was the instructor pilots first trip as an instructor in this aircraft. The flight is a long one and fatigue may have played a role. It has been said that culture might have played a role — an unwillingness to point out something important and perhaps obvious to another pilot for fear of insulting him. There may have been an over-reliance on technology — trusting that the auto-throttles were maintaining the target airspeed — highly possible. But I'm not so sure. Even if auto-throttles are utilized, it remains a CRITICAL duty to maintain awareness of airspeed — airspeed has to be monitored constantly, in all phases of flight.
So how do pilots monitor airspeed? In this picture of a primary flight display, on the left you can see the gray speed tape. As the speed changes, the tape scrolls up or down and the current speed can be viewed in the black window in the center. In this example, notice the magenta number 250 above the tape and the magenta pointer to the right of the current speed window. (The pointer is commonly referred to as a bug.) This means that the pilots have selected a target speed of 250 KIAS (Knots Indicated Air Speed) AND since the bug is aligned with the current speed window, the aircraft is AT that speed. When the speed of the aircraft moves away from the selected target speed, the speed bug will move up or down with the tape — away from the current speed window. So this gives a very good visual indication to the pilots of where the aircrafts speed is in relation to the selected target speed. Also, the airspeed tape will display an amber band that signifies an area of unsafe speed. (In the example picture, an amber or red broken band is visible, displayed on the right edge of the tape at 265 KIAS and above — indicating an unsafe speed that is, in this case, too fast). Okay, so the pilots were flying a visual approach. In this case, the pilot flying may be mostly "Heads Up" — with his eyes looking out the windshield. But the pilot not flying is required to monitor the approach and will spend a lot of time "Head Down" — with his eyes directed at the instruments and is required to alert the pilot flying of any deviations from target airspeed or flight path.
So what happened? Why weren't the pilots aware of the low speed situation? In my opinion, there was probably something going on in the cockpit that distracted the pilots from monitoring instruments for key pieces of information, specifically, airspeed. Distractions on the flight deck are not new to aviation, they have been a major cause of concern for years and years.
So much so that in 1981 the FAA enacted FAR 121.542 and FAR 135.100 to help curb the number of these accidents. Commonly known as the "sterile cockpit rule," these regulations specifically prohibit crew member performance of non-essential duties or activities while the aircraft is involved in taxi, takeoff, landing, and all other flight operations conducted below 10,000 feet MSL, except cruise flight. (Click here to go to FAR 121.542 and 135.100.)
(above quote from here)
And from the same NASA ASRS Directline article cited above:
The most habitually cited offense was extraneous conversation between cockpit crew members.
It is therefore my guess that a distraction of this type may very well have been the root cause of the accident. Time and cockpit voice recorder tapes will tell.
Additional Notes:
1. Excellent article about Lessons Learned and a slightly technical discussion on some of the pitfalls of using the auto-throttles in the Boeing 777 at Flying Magazine:
2. Another mildly technical and well written article about the accident at Wired.com.
3. Discussion of cognitive factors associated with distractions (the side bar titled "Task Management" is of particular interest.)
4. Technical data about SFO airport (including links to published approaches)
Yesterday we were payed our yearly visit by a large Cicada Killer who promptly dug a huge burrow in the yard and stocked it with prey within minutes of its completion. These wasps are really gigantic and scary — although they are not supposed to be aggressive towards humans it is difficult not to flinch and run. So far I have allowed the critter to stay.
The Cicadas are everywhere this year and they make a tremendous racket. But my kids are not so keen. They put the hose on the burrows and think they may have drowned them out. One of the problems with letting them be is that each year the young will return to the same place and dig even more–and they make a mess of the lawn.
I found this article quite fascinating "The Cicada Killers Are Coming".
At 10:00 AM today, New England's power markets broke $600 per MWh (normally, it is $20 to $40). At 12:10, it broke $700. The peak is not expected until 3:00 PM. In the meantime, prices are volatile.
New England is out of natural gas, nuclear, coal and renewable energy (wind does not work well in the summer). It is now relying on fuel oil to fuel power plants. It is also dumping lots of water into hydroelectric units and importing power. New England can import limited amounts of power from Canada and Mid-state New York.
If you want to watch the action, visit the grid's dashboard.
Jack Barnaby, the best rackets coach, never learned how to string rackets. He wanted to be a coach and mentor for the boys and not a stringer. My friend Larry Abrams decided not to let others buy his time but to do something he loves every day and became an investor. I don't know how tanki works or other computer games so I can't discuss it with Aubrey when he calls each day to talk about tanki. So I can talk to him about other important things. Life is short. Do what you love. Try to realize the things that you're best suited to do. How does this apply to markets? Don't take flyers in things that you don't know about. Study up on the field that you're involved in. Don't listen to experts?
Vince Fulco writes:
One excellent lesson I learned from the Chair after too much time on the sellside was shut off the media message almost entirely. In most instances, they highlight/profile those who are available and especially with a sharp witted sound bite. Neither of which makes for successful speculation.
Anatoly Veltman writes:
So true. Specialization, niche, is what scores big. Anyone achieving monopoly/oligopoly is real — just try to hold on to it!
On a parallel subject, the greatest coups in marketing history were by leaders who cultivated a whole new consumer culture. Ford, Gates, Jobs, Zuckerberg, Dimon…who else comes to mind?
Stefan Jovanovich writes:
A minor quibble about Anatoly's earlier comment about people who forged a whole new consumer culture. Ford and Hitler are not people who belong on the list. Ford created a new industrial culture but his "consumers" were as nostalgically retrograde as Dearborn Village. The customers for the Model-T were "country" people who used them as substitutes for mules and horses; the Model T was as mechanically simple as the small motor equipment that was already in use (cream separators, for example) so the farmers themselves could work on them. The car's greatest virtue were its high axles and body; it could navigate the mud of back roads in a way that other cars could not. The automobile consumer culture - automatic starter, changing body styles, pneumatic tires and brakes, dealerships and credit sales - were all invented by people other than Ford. But for Edsel, who managed to persuade his father to adopt some of these innovations, Ford might have failed even before the Depression (by 1940 it was bankrupt but was saved by WW II's war orders, rationing and tax laws which gave the family 6 years' relief from competition). As for Hitler the consumer culture of the Third Reich was even more backward-looking. The most successful industrial country in history was to become an empire of small-holding farmers - like the dairymen of the Bavarian alps. Women were not supposed to work (the most amazing single fact of WW II is that the Germans, unlike the British and Americans and, most of all, the Russians, never had any women doing any war work at all).
I recently read Jimmy Conner's book The Outsider, a Memoir.
Although a little sugary– too much mama this and mama that, wife this, wife that– and if you can get past the tedium of the same old guys going out to party– Jimmy and Nastase did this, Nasty did that– the book is down right unremarkable, however it was interesting to follow the birth and growth of popular tennis.
When I mentioned to two different people that I was reading this book the quick item brought up was that Jimmy married Chris Evert, right? Well, they were engaged, an item. Conners was chasing her around the tour when she was 17. He mentioned that her Mom was always around and that Chris was heavily guarded. He never married her but married the 1977 playmate of the year. He professes to not have been a drug guy ever and a non-partier until he basically hit his life long goals of winning wimby and the US open.
A few items I think you would be interested in:
His grandmother and mother trained him from a youth (St. Louis area), as did his grandfather some. His father was around but was overshadowed by the ladies of the home who nurtured him. His mom was a good tennis player and taught him a solid game. He did not do well in school.
His grandfather made him jump rope. Jimmy would have to jump for some period of time without a mistake or the stopwatch got reset. Jimmy would ask how much time and grandpa would say 10 minutes, then grandpa would change his mind after seven minutes and say, no let's do 20 minutes. This would mess with his mind. Grandpa would sometimes walk around close or behind Jimmy when he was jumping to make him feel rattled–if he made a misstep he would have the clock restarted. This in reflection was done to make him ignore distractions.
His coach, Pancho Segura–from wiki here: Pancho "Segoo" Segura, born Francisco Olegario Segura on June 20, 1921, is a former leading tennis player of the 1940s and 1950s, both as an amateur and as a professional. In 1950 and 1952, as a professional, he was the World Co-No. 1 player. He was born in Guayaquil, Ecuador, but moved to the United States in the late 1930s and is a citizen of both countries. He is the only player to have won the US Pro title on three different surfaces (which he did consecutively from 1950-1952).
Pancho to me was very interesting and I would like to read more about him. He would draw up a game plan for Jim on napkins before each match. Conners had a solid game and was able to form a strategy that basically shielded him from the adversary's strong points.
Conners had OCD which came out in his behavior after winning Wimbledon. He would bounce a ball endlessly and not be able to pick it up and toss it up to serve, or he would have to check the locks on his windows and doors before going to bed multiple times, drive from the hotel to the game location at a certain time and with exactly the same route. In those days no one knew what OCD was. He just dealt with it.
He was and most likely still is an action junkie. He gambles and loved the playboy clubs. He would bet on himself to win tourneys. It was legal to do so.
He won 109 event championships, his enemy of sorts was Johnny Mac who knocked him out of first in world ranking.
He was a tenacious player, a fighter, a little guy who had to scrape for everything. He had slips of paper in his shoes outlining concepts to think about from his grandma when it was break time between sets.
The trading/life related item was when he first won his Wimbledon title. He said he was mentally in tennis nirvana. Pancho (genius move in my opinion) took him the next morning over to a local children's cancer ward for half a day to talk with and entertain the children who were suffering. He said his cloud 9 turned into a cloud zero as he saw what was really important. We can all use this lesson reminder in some form or another.
Charles Pennington adds:
I share your thoughts on the Connors book. "Unremarkable" is a good one-word description. Autobios by Agassi and McEnroe were real page-turners, though they didn't always make the authors seem like admirable people.
The opening parts of the Connors book, which cover his childhood and family, are quite interesting, but after about the half-way point the book loses my interest. He mechanically lists results from tournaments after his prime that no one will remember. He spends several pages on the traits and personalities of the 4-5 dogs that he owns. Who cares?!
Also it's kind of a stretch for him to call himself an "outsider". He was an outsider to the tennis world as a child in East St. Louis, but by the time he was a teenager he was surrounded by LA celebrities and had Pancho Segura as his coach.
The Perfect Swarm by Len Fisher is a model of a what a good quasi scientific book simplifying recent findings in the theory of complexity, chaos, crowd behavior, decision making, swarm intelligence, group think and social behavior in humans and insects should be. The author is a physical scientist and inventor with uncommon insight into many subjects that are relevant to our everyday and market life. Typical is his perfect one sentence summary of the Madoff fraud: "Investors collectively deluded themselves into thinking that he must be cheating on their behalf rather than his own." Exactly. There was always the hope that he would front run the limit orders of the over the counter market making operation he ran on their behalf and this led many to gloss over the complexities and fuzzy explanations of how he purportedly made profits for the investors, marks, and stooges. What's surprising is that someone not close to the markets could see this so clearly. It's typical of the Fisher insights and laser ray reporting of many of the studies and anecdotes in the complexity field.
The book opens with a discussion of how locusts and bees manage to go about their lives and find food. They follow three simple rules with wide application. Avoidance, alignment and attraction (move toward the average). These rules when quantified explain a myriad of patterns in human, fish, bird, and insect behavior. How would they apply to markets? Certainly the alignment would relate to following the trend. Attraction would be a form of moving to the limit orders and stop orders. And avoidance—reduce vig. "Computer simulations have shown that synchrony emerges because each locust acts as a self propelled particle whose velocity is determined by those of its neighbors according to a simple rule". Robots can be trained to find the right place to move to with similar rules and humans in crowds follow these rules whenever the density reaches more than 1 person a foot. We don't flap our wings but keep our arms close to our sides. Instead of diving we shorten our steps. The bees and ants get to their food sources by following in the paths of a knowledgeable leader. The investors tendency to follow Buffett, Gross, Soros, and the leaders of the Fed springs to mind.
There is a nice discussion of how averaging can lead to better estimates of things like weights, marbles, or answers to tests. Galton is treated respectfully here although Fisher is quite clear that he is a fellow traveler and agrarian who believes strongly in the idea that has the world in its grip, and is in the anti Bush, climate change is the source of all evils camp. I didn't like the discussion that follows showing how Page's diversity theorem can lead to reducing error as a function of diversity. It seems to me to be an identity similar to the corrections made for between group and person means in standard experimental designs.
The discussion of group think was particularly valuable to me. He shows how it led to the Columbia and Challenger disasters. He reveals the little known fact that Feynman's demurrals to the group think that administrative failure was the cause but that physical problems with the O Rings resilience to cold was the cause were suppressed. The leader of the report, Rogers, a flexion of the Rubin, Paulson persuasion considered Feynman a trouble maker and tried to keep Feynman's conclusions from the public and his own group members. Apparently similar suppression of divergent and unpopular views figured in various assassination reports that have come down the pike. A strong leader can cause many errors and damage by not being open to divergent views, as we know from the Lehman bankruptcy, and the mortgage crisis. I know of many who traded derivatives with big losses who also would have benefited had they encouraged a Feynman in the wings and paid more attention to such a independent thinker. Perhaps it would be advisable for the bearded chair to encourage diverse views about the wisdom of the bailout and quantitative easings, and whether there is more harm to the common man in such than the benefits to the banks whose bad assets are being purchased.
The most insightful chapter of the book, and the one with the least tarnish from hauling in the grab bag of pseudo scientific psychological studies that make up the unfalsifiable, contrived, irrational behavior paradigms that come down the pike from Kahneman and his followers in New Mexico is the chapter on decision making under uncertainty. He lists five ways of making decisions: Recognition, fluency, tallying, taking the best, and satisficing. All of them are highly relevant for market participants. The chapter is footnoted with good summaries of the literature in each field. A typical finding is that just making a list of the good and bad reasons for doing something and putting them on a balance scale without weighting leads to better predictions than regressions. There is also a nice summary of satisficing citing Mosteller's work that a good rule is to take the first third of the applicants, see which is best, and then choose the next one from the remainder that exceeds the best. This rules leads to amazingly good chances of finding the best 5 or 10% in a sample. I have always felt that applying this rule to the first 10 extremes in a day or week might lead to similar beneficent results. An interesting aside as to how the great social media companies Yahoo, Amazon, Google modify these rules for their fast moving markets to hire, fire, set boundaries, and exit ensues. Regrettably many of the star companies mentioned like Nortel, Orticon, and Enron have fallen on hard times using these heuristics.
There are too many good anecdotes in this book to pass over. For example, James Thurber reports in his bio that everyone in Columbus, Ohio, started running madly thinking that a dam had broken instigated by just one random sighting of a person running with "practically everyone in the city following him madly in the first half hour". In talking about the dangers of group think he points out that if we had not believed in basic research we would never have had x-rays, antibiotics, radio, television, or cars with inflatable tires. It is refreshing to know that in many panic situations, in crowds trying to escape fires and crushes, "the overwhelming reactions of people to the crowd pressure was to attempt to help those nearby who seemed to be in trouble".
The book is well footnoted with 72 pages of footnotes with discussions and very well indexed. If it weren't for the defects in many of the quasi scientific studies he cites, it would be useful to a wide range of investors without digging deeper into the subject. However, on the mathematical and statistical aspects of the studies he cites, the author often fall prey to the promiscuous hypothesis bias wherein whatever results come out from the study, he attributes to a real behavioral regularity rather than a random permutation of the data or a reasonable attempt at rationality when putting the contrived laboratory situations into a real life framework. One highly recommends this book for learning, stimulation, and profit.
Pitt T. Maner III comments:
Great review. I find it interesting these processes are at work with some of the simplest organisms as well:
"In the mid-1990s, Ben-Jacob discovered two strains of bacteria that form some of the most spectacular patterns of collective behavior known. When grown on thin, hard surfaces with limited nutrients, a colony of the soil-dwelling facultative anaerobe Paenibacillus vortex secretes a lubricating fluid that allows the cells to swim and form large colonies with intricate fractal-like branching patterns. At the end of each branch, a swirling vortex of bacteria expands its edges.
Within the swarm, which typically contains a greater number of cells than the number of humans on Earth, lanes and highways much more complex than those formed by shiners or wildebeests transfer information and even cargo throughout the colony."
from "Crowd Control"
I also found this presentation on "Learning from Bacteria about Social Networks" fascinating. The same guy has also compared the stock market to an epileptic patient.
Also great is the Microbes Mind Forum and Dr. Ben-Jacob's bacteria as art.
There must be a way of measuring the hills and valleys and their durations. Possibly with survival statistics. And then computing similarities of the present to the most egregious bad or remarkably good ones in the past. Once this similarity is measured, presumably with a squared distance, the similarity would be correlated with subsequent action. I would imagine geologists and modern statisticians have many rules of thumb for computing such distances of current to past.
Rocky Humbert writes:
I think we both know that the vast corpus of academic research demonstrates no systematic predictability from simply looking at price charts.
The issue is, when one is otherwise bullishly or bearishly inclined, can the chart's characteristics help an investor improve his/her results?
For Bruce Kovner et al, the answer is yes. "Fundamentalists who say they are not going to pay any attention to the charts are like a doctor who says he's not going to take a patient's temperature."
Pitt T. Maner III writes:
It does look at times as though certain "faulted" structures get reactivated and blocks rise again in the basin and range of the market (with reference to HPQ, GMCR, NFLX, SODA, CMG, et al.) Are they more susceptible to future reversals based on past history?
"Ultimately, the broader scientific challenge in the Basin and Range Province is to compare geologically determined rates and styles of deformation to contemporary strain fields determined by GPS to see if regions of accelerated extension are relicts of geologically recent activity or precursors of future activity. Hopefully, the new compilation of faults in the Basin and Range will provide an ever-growing archive of paleoseismic information that will encourage such comparisons."

from "Summary Of the Late Quaternary Tectonics of the Basin and Range Province in Nevada, Eastern California, and Utah"
Gary Rogan writes:
Assuming random news flow, something that has really negative sentiment will react with a larger upward move to a positive piece of news than something that has really positive sentiment. Clearly something that has been going down for a long time is likely to have negative sentiment, therefore it is more susceptible to a reversal than something that has been going up for a long time (which is actually incapable of a reversal on positive news unless it's "sell the news", and the effect of similar positive news is also likely to be smaller). On the other hand if there are no positive news or a state of illiquidity is achieved than negative sentiment doesn't help. So the trick is to look for things that have SOME chance of positive news and are not near bankruptcy.
It is interesting to see a la Erica that Bernanke is expected to say today that sharp cuts in federal spending would be harmful to the recovery, while trying to say that the tapering of asset purchases is not bearish for bond prices. What a precarious perch we foolish speculators must stand on with all this increases in power for the collective in our midst.
Re: Immigration
If Abenomics is a Japanese response to a fear of Chinese domination, I agree they could best address those fears by offering stable rule of law and entrepreneurial opportunities to skilled Chinese/Korean immigrants rather than by debasing their currency. The non-linear multiplier effect of importing top talent from China would be nearly equivalent to the outsized positive effects of the Jewish diaspora in the US.
Indeed two of the 33 Japanese billionaires are "Zainichi" Korean-Japanese. Could new blood itself inject dynamism? Perhaps. But the biggest problem with unskilled immigration in a welfare state is the importation of labor with insufficient human capital to generate taxable productivity to cover future entitlement liabilities.
Westerners propose immigration as a panacea solution to Japan's demographic "problem," but ignore the root cause: the government's pay-as-you-go transfers to the elderly. The fertility rates of East Asians are as follows:
Asian-Americans 1.7
Japan 1.4
Korea 1.2
Hong Kong 1.2
Singapore 1.2
Taiwan 0.9
This implies that without reform of the welfare system, immigration will simply delay the problem as unskilled immigrants will likely require outsized old age benefits without producing the necessary number of children to pay for them. Immigration works best in a system like Singapore's and 19th/early 20th century US's in which there's a match funded welfare system or little welfare at all.
So the real cause of Japan's troubles really does not stem from demographics, but from the burdensome Ponzi scheme social security system. As any consumer or commuter in Tokyo can tell you, the problem isn't a lack of inflation or lack of people. A Japan with half as many people would improve the quality of life tremendously provided a deregulated economy could maintain productivity growth.
Deregulation and reforms (as you alluded to) need to focus on the labor laws, which make firings impossible, the various cartels, and the misallocation of human talent towards bureaucracy. On the last point, it seems a terrible waste to take the most talented elite of a generation and stick them in unproductive government jobs so that they can reap the reward of a sinecure upon retirement at the firms they previously regulated (amakudari).
I recently read the article "At Sears, Eddie Lampert's Warring Divisions Model Adds to the Troubles". My friend sent it to me with the subject line "is Ayn Rand destroying Sears?!"
Obviously this sort of article is biased towards taking a crack at a huge success like ESL that's meeting with a tough spot. But is raises some interesting points. Doctrinaire belief systems always fall apart when taken to extremes. I guess it is Soros' 'competition vs. cooperation' debate.
The time frame of hedge funds is trickling through the whole of society. Given life contains an inevitable sequence of errors and that the current measurement system allows for zero error, it is perhaps inevitable that within a corporation you will be cut and cauterized at some point. Buffett, Ackman, ESL, etc. would presumably all have fired themselves at various points of setback. And when you get cut from somewhere like Sears, you lose all the "clients" that you've spent a career building and have no entrepreneurial base from which to direct yourself mid-career.
Is this "time frame" a strong argument for encouraging your children to pursue the diversified/entrepreneurial approach going forward? The zero-error expectation and threat of career termination is a key factor in pressuring staff at certain financial firms to do unsavory things.
Gary Rogan writes:
The first thought that I had after reading the article was that typically there is no "algorithm" that one can come up with that works long enough, consistently enough, and is platform-independent enough to be declared an algorithmic success story when dealing with complicated problems involving a lot of people. Any kind of attempt to manage lots of people by a relatively rigid and relatively simple algorithm will fail, and it will be even worse if the algorithm is rigid and complicated. You have to have some system, but the system always requires human intervention by some very smart humans. If the human is highly eccentric (and these are over-represented among those who start things) the results are usually highly unpredictable and uneven although always entertaining, yet people like Howard Hughes and the rest of eccentric billionaires prove that they are not always unsuccessful.
It is absolutely true that in the modern age two-way loyalty between the corporation and the individual has gone out of style, so anyone who is not independently wealthy should be prepared to have skills to sell at any moment. What ESL evidently did at Sears seems almost cruel though, like experimenting on live humans after offering them a big enough incentive, but it's certainly not unethical as they were all big boys and girls and should have known who they were dealing with.
The 7th Marquess of Anglesey has died. He is the author of what is probably the greatest single Brit work of history since Gibbon's Decline and Fall. It took him 25 years to write The History of British Cavalry. I have not read the whole thing or even half of it (I am guilty of the same thing with Gibbon; I have only read the modern abridged consolidation), but I have never read a single page without finding a fact, a turn of phrase, an observation that woke up my sluggish brain. I hope, in this digital age, someone will have the wit to release the entire work in an electronic form. (Wishes not being horses it may be a long time waiting; the Ulysses Grant Association still has not released a digital edition of Professor Simon's edit of Grant's papers.)
The Marquess was an "amateur" - i.e. he did not have tenure. Another "unlicensed" author - an American - has just had his master work published. It only took him 12+ years of wading through rosters, newspaper lists of casualties and journals to come up with the definitive description of the Confederate losses during the Overland campaign - the 6 weeks of battles in May and June 1864 that effectively ended all chance for Lee to "win the war" in the East. The Union casualties for this period were meticulously documented by the Army of the Potomac itself (Grant always kept straight books); the Confederate losses have never, until now, been properly researched. Arthur C. Young III has done what 3 generations of academics somehow failed to do; he has collected the facts. They are going to be a massive disappointment to everyone still holding on to the Lost Cause. It turns out that the Confederates were no more outnumbered in the Overland campaign than the Germans were against the British army in 1918. They simply got out-generaled; and the reward, in both cases, was for the victors to be labeled butchers. The losers, in turn, were allowed to commit with unspeakable acts and justify their revenge by telling the story of having been "stabbed in the back". In both cases the knives were entirely constructs of their own imaginations.
Hi Vic,
I continue to learn a lot about subtle aspects of my thinking/decision making process that presumably in the past has diluted whatever skill I may have in analyzing publicly available information.
My vehicle is an experimental stock portfolio that is diversified with about 32 stocks, no margin, always fully invested. Benchmark is the Russell Small Cap Growth Index.
Of the 522 mutual funds categorized as small cap growth, the number one ranked fund had a 1-year return through June of 34.4%. The experimental stock portfolio achieved a return of 34.3%.
I plan on periodically posting performance results on my website to cover a five year time horizon which began Jan 1, 2012.
Also, I'll be publishing an SSRN working paper discussing the details of how one can use the experience of managing money to uncover problems in how we perceive the world. I have found Perceptual Control Theory to be especially helpful in this regard.
Any thoughts on this futuristic contention in this short video "Why Did Einstein Say 'God Doesn't Play Dice'" that in the levels above the sub atomic level, given enough information, we can be always right in our prediction of events? Market implications?
Richard Owen writes:
Stephen Hawking wrote a good article on the evolution of dice thought since Einstein: "Does God Play Dice?"
In Einstein's non science writings he would talk about the comfort he took when things were going badly for him from the idea of a deterministic world.
Can you imagine how bad insider trading is going to get once a time machine is acquired.
Laurel told me her flight to Shanghai from the regional airport of Yichang was delayed 20 hours. I must admit I don't fly very frequently (thank God), but none of my flights in recent years were on-time, and this is countrywide not only in Beijing and Shanghai. Best delay was 3 hours and worst was 12 hours. This is much worse than say 5 years ago. It is a serious detriment to businesses and I believe it serves as a big drag to the economy. The key reasons as cited in the article are poor air traffic control and the occupation of the air space by the military.
Victor Niederhoffer writes:
I have heard that it is impossible to check your bags through from one country in China to the other and this adds to the number of delays which I have also heard comes from the restricted air space with the rest allocated to flexions.
"China's Airports, World's Worst for Delays"
I believe the sun combined with a comfortable climate is key for happiness. People, and all organisms, are just more active in it. Places like Boston or New Jersey just don't have it. A former classmate couple who moved from Chicago to Silicon Valley told us their feelings during the initial days was always like "Oh, the weather is great today, let's go do something" until they found the weather is always great.
Jim Rogers in his excellent book Street Smarts continues to advise putting all the chips into China. People I met with in China told me they don't know anyone who's ever made money in Chinese stocks except for the members of the party. The growth rate of China according to Jim is a completely doctored number with all the Asian countries trying to outdo the other the same way they do here. But I thought that the p/e and p/b would be of interest. It will be a fight between the amount of money siphoned off by the flexions and the natural growth rate of a country whose labor costs are rapidly rising to our level.
Leo Jia adds:
Hi Vic,
You asked about these in Shanghai, which I did not have the answers. I found the following numbers for July 12.
PE of Shanghai A-Shares market is 10.49, of Shenzhen A-Shares is 24.96, and of Hong Kong Exchange is 9.98.
PB of Shanghai A-Shares market is 1.39, and of Shenzhen A-Shares is 2.43
Market value of all floating shares of Shanghai A-Shares market is 12,174 billion Yuan, and of Shanzhen A-Shares is 5,278 billion Yuan.
Best,
Leo
At the Shanghai parks, thousands of Asian women sit with posters behind them advertising their college educated girls' availability for marriage. The girls seem to be in a minority in the population because of the one boy syndrome so they have a competitive edge but they are too busy with the exams and too shy to meet to have a good chance of marriage. The prices in China for American goods seem a bit higher than they are in the US for the comparable goods.
Prices in China seems slightly lower than in the US. The McDonalds Big Mac costs 4 $ or so. And the meal comes to $ 8. To the extent that China has benefited from low prices and low wages in the past, and this has been their model to grow, aside from spinning off the state owned businesses to members of the party, they would seem to have a damper on the growth.
The Chinese 30 and unders like to wear the kinds of clothes that 12 and under wear here with frills and ribbons and lace and sequins. The % of women wearing high heels is about 5 times higher than in the US. Of course, the skyline in Shanghai and the number of skyscrapers on the Bund and the number of good restaurants there easily dwarfs by 3 or 4 fold the comparables in NY.
All the restaurants are twice as busy in China as New York as the space is cramped at home, and it is traditional to have the family and friends dinners at restaurants.
All this talk about the smoking and pollution in China is terribly exaggerated. There are numerous parks in Shanghai and the air there is just as good as anywhere in New York. The % of smokers in Shanghai would seem to have been well below 10%. The prices of sushi in Japan seem to be about 1/50 at the fish market and the fish stores in the fishing villages as what one would pay in New York. And of course there is no freezing and the taste is much better. Had more abalone there in a week than in the US in the last 50 years, and much better.
The competitive economy in Japan seems to be riddled by duopoly, oligopolies, unneeded distribution, and layers of the old boy network. My very entrepreneurial brother in law has been there 30 years and had dozens of entrepreneurial ventures, and each is blocked at the end by an old boy network or extra level of distribution that has to be overcome. Of course, in his defense, he has a great entertainment business based in Kobe, and that was knocked off the block by the earthquake.
The plight of women in Japan is somewhat saddening as they have to be overly subservient, and they do not seem to have much opportunity for advancement to the upper levels of success.
A haircut in Japan is a major adventure as you need 5 or 6 hair cutters to cut your eyebrows and hair, and the good one forbid the facial and neck hairs. That is typical of everything else in this stratified society. But everything works much better in Japan than in the US. There is nothing that would not fix their economy and make it thrive a thousand times better than the US that open immigration would not cure. While I was there, they seemed to be adopting a much more open view towards letting skilled immigrants in than the US policy of closing down the businesses with illegals making the minimum wage.
Of course things are so much more harmonious in Japan than the US with no honking of horns, no dirt on the street, no garbage cans because people are so neat, and everyone trying to do a good job. Throughout the Chinese economy one sees pockets of amazing activity e.g Hagen Daaz in every corner, but it turns out that these have to a large extent been delivered and granted and licensed to high ranking members of the party.
Much of the woes and obstacles to a dynamic society in Japan and China come from the examination system where a very small number of students get into the best schools and everyone has to study 120 hours a week for the exams until they are 12 or 15 and has no time for anything like innovation.
There is about 1% as much physical activity like jogging in Japan as in the US but in China all the parks have thousands exercising in the morning whereas in Japan there is hardly any.
Mr. Leo Jia performed admirably in facilitating all aspects of the trip for Aubrey, Laurel, Susan, me, and Victoria and Artie, and Mr. David Cole was totally beneficent in Japan.
Worth the time and price of a trip to Japan in and of itself is a meal at Hayashiya in Hyago port in Kobe city on Awaji Island. Magnificent shell fish and tuna and yellow tail and sea urchin and white fish fresh off the boats for a meal that would cost perhaps $ 12,000 at Nobu or Masa but for $ 300. And of course nothing frozen or delayed 10 days.
The monkeys in Kobe are behaved just as well as the Japanese. I gave them a few tests on using tools and they lived up to their names (they were the first to discover how to wash bananas and pass it on) when they used a broom to sweep the apples I placed away from them down an inclined plane to get their food.
The one untoward incident I had was when I was chased away by a guard with a cudgel waving after me after I mistakenly walked a few steps into the Eastern part of the Imperial Garden. It is amazing to see the wealth of the shoguns in Kobe and the castles and parks that they maintained.
The Japanese respect for their elders is somewhat harmful to their economy as they can't be thrown out until they are 80 and this reduced the flexible turnover and new blood necessary to compete in a competitive economy.
The traditional Keirutso dining in Kyoto has much to do with tradition and face. We ate in the highest restaurant on a mountain with the water down to all the other restaurants about 30 in a row. Like Ishmael who liked to get the first draft of wind, the best restaurants like to have their water flow down to the others, and this applies to the way they hang their laundry also, with the senior patriarchs hanging their clothes out above the others.
John and Rosanna Floyd are can do harmonious travel companions that made the whole trip even more harmonious than would have been possible to imagine and Susan and I and my family thank them. Amazingly, the last things said to each other was "where are we going next year?" after 10 days of togetherness and encumbrance by me.
Jim Sogi comments:
The observation that women are subservient is an illusion. They only appear to be subservient in public face. The reality is that women control the home and most of the men in Japan and are tigers, dragon women. Don't be fooled.
I have a distant relative who was a turn of the century painter, and several years ago I found one his works with a dealer in NYC. I spoke with him about my family connection and the piece definitely did speak to me. It was priced however twice what I was willing to pay and I had a very specific number in mind that was my maximum. I was fairly knowledgeable about this specific artist. After our twenty minute conversation I asked him his best offer price. Incredibly, he dropped the price to the exact the number I had in mind with no haggling on my part, a nearly 50% reduction. I could have countered lower, but decided to accept. The dealer sized me up very well and a market was made. Perhaps I still overpaid, but I consider this a good transaction for all.
I found there are many similarities between trading and playing poker (Texas Hold'em).
1. In both games, at first one is presented with an opportunity. In trading, this is the time one starts to decide whether one should make an entry; and in poker, this is when one is dealt with the first 2 cards. One calculates at this time the chances and the expectations and makes a decision on whether to proceed and how much money to put in.
2. While holding, one is constantly presented with the potential possibilities to win or to lose. In trading, this is reflected by the ups and downs of the equity value; and in poker, every new card coming to the table alters one's chances. During this time, one constantly calculates the chances and the expectations and makes decisions on whether to continue holding and whether to add or reduce one's position (in poker one can't reduce).
3. At closing, in poker, this means the final showdown; and in trading, this is when one has to close out the position. Only at this point, the possibilities to win or to lose are realized.
Probably one crucial difference is that in trading one does not have a way to bluff, unless one is a heavy weight in the market. But it is quite the same in both games that one is often bluffed at.
John Netto responds:
I feel compelled to respond given I have used both mediums as a way to make a living. No comparison between poker and trading is complete without examining the ancillary issues such as transactional costs and liquidity.
In poker, the house takes a rake on every pot and for every orbit (time the dealer button goes around the board), a player must post a big blind and a small blind. The rake can be as small as 5% and as high as 20 percent given the venue and size of the pot.
In trading, one might pay a small fee for software or data, but on a percentage basis, this is substantially less. Overall, these are real factors for a number of professional cash game players in computing their positive expected return.
Liquidity is another issue. You are at a table with 8-9 other players and the higher the stakes go, the more seasoned and experienced the players are.
Therefore, assessing the "volatility" of a table is critical as a trader who likes to be long a lot of gamma, I like to be in games where the players are looking to gamble and mix it up in a lot of pots and chase down their draws at bad payouts.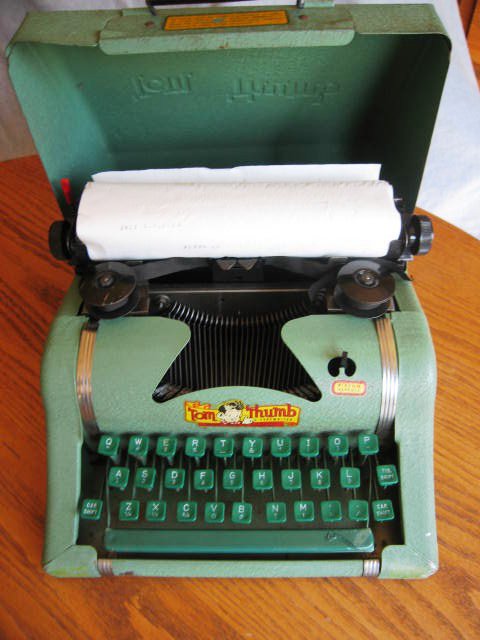 Noticed on the news Russia is returning to the manual typewriter for sensitive secret documents.
I still have my Tom Thumb with metal cover from my youth. Also my Tom Thumb cash register. A Royal typewriter that was my Grandfathers and a cased Underwood Olivetti that Grandpa gave me at 12 years old.
Any of you still have an older typewriter?
Regards,
Alan
Peter Saint-Andre writes:
I've been thinking about a return to older and slower technologies as the premise for a science fiction story: typewritten documents, longhand letters, postal mail, printed books, surface travel, pre-GPS vehicles, etc. Not that I've written any science fiction stories to date… ha.
I found myself on a mountain lake one morning recently, watching the sun rise over a distant peak. For the first half hour I try some standard streamer patterns, casting more or less blindly into the crystal smooth waters and looking to attract some attention. Though it is relaxing to cast and practice the timing, it is really a prelude to catching fish. In fact it is probably counter-productive. The lake being so calm at this time of day the splash and vibration from the line will scare any fish in the vicinity.
As the sun starts to rise and warm up the lake small duns hatch and hop along the surface. I decide on another approach, and do nothing for a while, wait and observe. There are splashes far out in the middle of the lake as fish being to feed on the duns. The light is getting better, particularly looking south along the bank. I'm able to scan far ahead and deep into the water looking in this direction, while to the north I see only the black surface of the lake. I wait some more and notice a small fingerling trout feeding in a corner bank where the sun is just started to reach. The duns are getting heavier now. Finally I see a nice sized brown trout near the smaller fish, circling , stopping, and feeding in the shallow water. Here, is a fish a might have a chance to catch.
I change flies to one slight larger than the duns, but same color and a close match. The trout has not seen me I think, but perhaps out of instinct he moves away into the shadows, before I can cast. So I wait some more. Out of the shadow he emerges and I can see him circle back in my direction. It is so calm, a direct cast will scare him. So I make guess where he might go and cast there. The fly lands and he is unaware, meandering in that direction. Now I am acutely interested, focusing on the fly and the trout just below surfaces, as he heads to the dun fly. He sees it, moves, and takes it! I have him on the line and keep it tight as I steer him to the shallow water by the shore. The hook is well set in his upper jaw but easy to remove. For a brief moment I can appreciate his beautiful coloring and wildness before sending him back to his breakfast routine.
Then sun is rising more overhead and I see more splashing to my right. But after this encounter I decide wait some more, to let the water get back to its natural state. Then I head south along the bank I scouted earlier. I see a nice cruising fish headed my way far ahead. I raise the rod to cast, but my shadow alone sends him off to the middle of the lake. I wait some more. Now I am walking along the bank holding the fly and line in the opposite hand from the rod. This is the way the bonefish guides teach you in Andros to prepare, and no false casting allowed. "Wait, wait, wait", then say. "Until you Seeeee the fish". Then and only then you do cast with conviction, accuracy and intention. You make the first one count because by the second or third cast he is gone. I am able to land a few more this way before the tranquility of the lake starts to wane as the other anglers join in. The heart of the morning begins and I head back to join my family for breakfast and start the rest of the day.
This article from Chicago Booth School of Business may be of interest. "The HFT Arms Race: Frequent Batch Auctions as a Market Design Response", [67 page PDF ] by Budish, Cramton and Shim. What would Milton Friedman think?
Alex Castaldo summarizes:
In the 19th century, the Paris Bourse held two stock auctions a day: one in the morning and one in the afternoon. That is probably too slow a tempo for modern life, but the current continuous auction mechanism is not necessarily the best setup. The authors propose that auctions be held electronically every 1 second. This has the effect of nullifying the effect of minor (millisecond range) speed advantages, and allows a "thicker" market in which it is not only the quickest buyer and the quickest seller who interact, but a larger group of buyers and sellers. The authors claim this would allow smaller spreads and benefit the fundamental investor at the expense (presumably) of the short term market makers and arbitrageurs, as well as suppliers of high speed communication lines.
As always with this kind of proposal, we have to watch out for unintended consequences, which may not be so easy to discern.
On a recent trip from Mt. Baker to Seattle driving on I5 I noticed that driving about 1 or 2 miles an hour slower than prevailing traffic made driving a LOT easier. First I could drive at the same speed without having to make any adjustments to speed and avoided changing lanes. All the people passing had to made serial adjustments and multiple lane changes. This eased the stress of driving and reduced the number of decisions and risk. Over several hundred miles the difference in arrival time was just minutes difference. It reminded me of Triumph of the Optimists leverage study when 1.9x was optimal, but 2x went bust during the last century.
Bonds are traditionally considered safe, but they have become a bit dicey last month. I calculated the 20 day historical volatility using adjusted 30 year bond futures and sp500 futures from July-2003 to June 2013. Roughly 75% of the time stocks are more volatile, and 25% of the time bond volatility is higher. The most recent occurrence when bond vol was greater was in late May to mid June. Looking just at the period from June 2010 to present, S&P returns were normal, while bond returns were negative during these episodes.
Alex Castaldo adds:
Probably not a coincidence that at this time 'A Big Risk Parity fund is under the weather ' according to a Reuters story from late June.
Interesting article by Vivek Wadhwa in Technology Review "Silicon Valley can't be copied".
(Regrettably omitting the role of resourceful governance).
By 1960, Silicon Valley had already captured the attention of the world as a teeming technology center. […] French president Charles de Gaulle paid a visit and marveled at its sprawling research parks set amid farms and orchards south of San Francisco.

Soon enough, other regions were trying to copy the magic. The first serious attempt to re-create Silicon Valley was conceived by a consortium of high-tech companies in New Jersey in the mid-1960s. [The plan] could not get off the ground, largely because industry would not collaborate.

In 1990, Harvard Business School professor Michael Porter proposed a new method of creating regional innovation centers. […] Sadly, the magic never happened—anywhere. Hundreds of regions all over the world collectively spent tens of billions of dollars trying to build their versions of Silicon Valley.

The reasons [for Silicon Valley's unique success] were, at their root, cultural.
Californian Stefan Jovanovich adds:
There is an element that is not mentioned. California, for better or worse, has always been the place people went to strike it rich. People came to Silicon Valley for the same reason they went up into the Sierras or stayed in San Francisco and sold shovels in the 1850s - they intended to make their fortune, not just get a "good job" (pun intended). What literally disgusts those of us who loved the place is that the same greed exists today but the enterprise is almost entirely directed to fleecing the government in the name of (pick one) "curing cancer, saving the environment, some other socially responsible activity that just happens to attract a good deal of non-profit and government cash". As one of our friends, who left for Idaho a decade ago, said, "Sleaze is always a part of the hustle that comes with "making it new"; but now the whole state is the music business without any new music - everything is just sampling what has already been done and filing a claim to protect what was not even invented in the first place."
Carder Dimitrioff speculates:
Actually, it could be argued that Silicon Valley is a replication of Boston. Up until the Nixon Administration, the greater Boston area was the nation's technology highway. Fed by Lincoln Labs, MIT, Harvard, Northeastern University, Boston University, Boston College, University of Massachusetts, Worcester Polytechnic Institute, Clark, Rensselaer and other great technology centers, companies like MITRE, DEC, Polaroid, WANG, and dozens others popped up all over Boston's Route 128.
Then, Massachusetts became the "one and only" state not to vote for Nixon in 1972. Nixon was from California. Silicon Valley is in California. Maybe there is a connection?
Peter Saint-Andre writes:
I forwarded this article to Jim Bennett (co-author of "America 3.0") and he noted:
"One of the under-appreciated factors was Stanford's rule that allowed professors to work part-time for companies and take stock options in pay. Most universities forbid that as being vulgar, as gentlemen are not supposed to engage in trade."
Carder Dimitroff replies:
In my experience, most technology professors in the Boston area were part-time academics. Most wanted to start their companies based on their areas of interest. Most Boston area universities allowed such.
EG&G is an early example. The letters represent the names of three MIT professors. My dad was one of their first ten employees. He worked under Doc Edgerton - not in MIT or Lincoln Labs, but in EG&G, Inc. This was decades ago.
One of my beefs with MIT is their lack of dedicated faculty. Even professors in their Sloan School spend most of their time in consulting firms. A lot of their faculty seem like they are adjunct professors.
I've been recently having success with this basic, very easy recipe
2 cups ketchup
1/2 cup mild-flavored (light) molasses
1/2 cup brown sugar
1/2 cup bourbon
1/4 cup Dijon mustard
3 tablespoons hot pepper sauce(Tabasco is fine)
3 tablespoons Worcestershire sauce
2 teaspoons paprika
1 teaspoon garlic powder
1 teaspoon onion powder
Salt and pepper to taste
Mix everything together, and bring to boil and let boil to a proper consistency. Works equally well on pork, beef, chicken, and shrimp etc.

At times like these, with the employment report two days away, the importance of Erica ("Obama Labor Agency Nominee Sent her Kids to Communist Rooted Summer Camp") can't be gainsaid. Presumably would wish a number that's not too good.
Rocky Humbert writes:
Quoting from website: "Founded in 1923 by Jewish activists as a retreat for their children from the tenements of NYC, Camp Kinderland is true to the vision of its founders. In a difficult world, we are an oasis for children; a place where they can be themselves, feel at ease, and work and play in an atmosphere of cooperation and trust. As at many camps, our campers play sports, swim and hike, gain new experiences in arts, drama, music, dance, nature and camping. But at Kinderland they also encounter ideals of social justice and peace. They don't hesitate to sing a Yiddish labor song, paint a mural of Harriet Tubman or write a skit about putting an end to war—that's just what you do at Camp Kinderland, where it is okay to think, to care, to question and to act. There is nothing quite like it; and it works because the values of community and culture, of justice and righteousness, are inextricably integrated with the friendship, the joy, the beauty, the sheer fun and adventure, of life at sleepaway camp. Please feel free to explore our website ."
Dare I suggest that someone you know might actually benefit from a couple of weeks in this environment? I remember a summer at YMCA camp and it not only strengthened my Jewish identity, it strengthened my immune system. (The bathrooms didn't have hot water and it was my first and last interaction with a pork chop.) My wife, who's political views are somewhat right of Attila-the-Hun spent a few weeks at a Workman's Circle camp during her youth. The menu was better, but the sports were worse.
Gary Rogan writes:
"social justice" = "redistribute the loot to the 'rightful owners'", AKA "Communism", its Jesuit and later Jewish roots notwithstanding. It's worth avoiding anyone who excitedly talks about believing in it.
Stefan Jovanovich writes:
The idea of social justice first took root in the US in the 1840s when the first flood of German immigrants - Lutherans, Catholics and Jews — took advantage of cheap tickets on the paddle wheel steamers from Hamburg. To this day their descendants remain the largest single "ethnic" group (sic) in the country.
Rocky Humbert responds:
Perhaps Mr. Rogan might consider starting Camp Hassen-land as an alternative to Camp Kinderland? He might find a couple of willing investors from spec list. Rocky offers this advertising copy for his website:
Founded in 2013 by cynical atheists as a retreat for their children from the tree-lined streets of Greenwich and Palm Beach, Camp Hassenland is true to the vision of its founders. In a difficult world beset by a particular idea in its grasp, we are an oasis for the self-accomplished - those who earn, deserve and consume the best; a place where money can be spent without thinking about the less fortunate or considering the possibility that one's place in life might be (just occasionally) outside of one's control. As at many camps, our campers play sports, swim and hike, gain new experiences in arts, drama, music, dance nature and camping. But at Hassenland, they also encounter vodka and inane propositions bets. They don't hesistate to sing a negro spiritual — recalling the golden age of this country — paint a mural of Sir Francis Galton, or write a skit about stepping over homeless people in the gutter — that's just what you do at Camp Hassenland — where it is okay to think, to not care, to act, and to screw your fellow campers if they are that dumb. There is nothing quite like it; and it works because the values of individualism and greed, of entitlement and smugness, are inextricably integrated with the the sheer fun and adventure of life knowing that you are superior to everyone else. Please feel free to explore our website.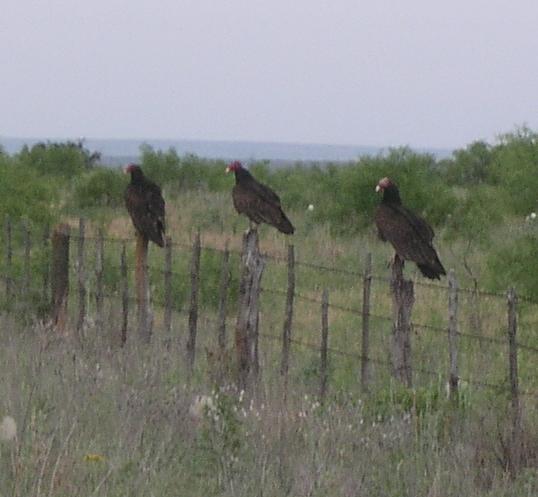 The equatorial streets of Iquitos are a march of blowing trash and shouting demonstrators over a recent law to pass an IQ test in order to hold a government job. The scenes in other cities across Peru look like the ones here. I tried to enter a bank for money to get out of town and stumbled over a lady in polarized sunglasses strapped face up to the sun against an 8´ log crucifix, twitching as if she wanted loose, but no one would help her.
A phalanx of female National Policewomen as pretty as Playboy Bunnies in black with their ears and trembling mouths tucked under riot helmets formed to protect me from a slowly rolling campaign of protestors shouting at the police and waving 2×4 sticks of beautiful Amazon hardwood at us. I thought it better to avoid both groups and retreated to a neutral corner as a bonfire popped up in the street in front of me.
All the businesses in Peru are theoretically shut down, and before I got a chance the bank locked up. Another group of 200 marchers took the street dashing ground glass in burlap bags onto the pavement to discourage the sparse traffic, as women stabbed the bags with pointed sticks spreading the glass from gutter to gutter.
I had enough cash to hire a scab three-wheeled taxi with a surrey weaving in and out the stinking rubble and logs intended to block all four-wheel transportation, which they did. Following a walk in the neighbor river port of Nanay, I returned to Iquitos to more of the same clogged arteries, and had to walk the last mile to my room in the house of a senora in quaint upper Belen, which became the highlight of the Day One strike in Peru. Fifty buzzards sat outside my door on the largest trash heap of the day piled above my head and sidewalk to sidewalk rattling their five-foot wings and clawing for the spoils of the competency test.
The nationwide strike is planned for two days into the American July 4th, but no doubt will linger per a precedent. Five years ago, the government forced a competency test on all the country´s teachers, and here in the state of Loreto 141 out of 150 failed. No one was fired, as I doubt anyone will lose his job after today´s test. The government figured that it is better to have poor teachers than no teachers, and to have incompetent government workers rather than none.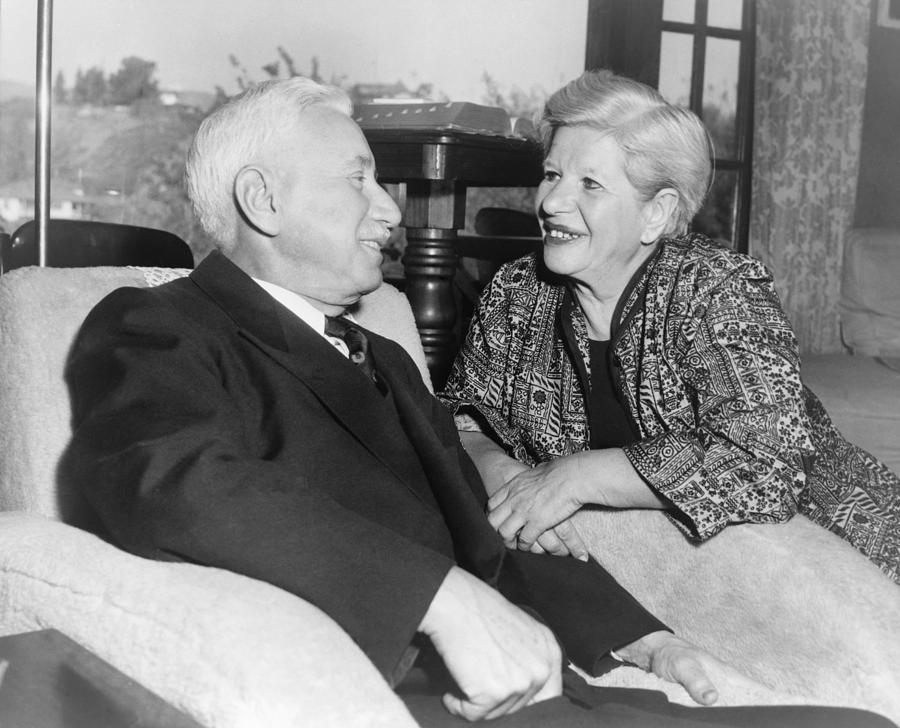 From The Story of Civilization by Will and Ariel Durant:
History does not tell us just when men passed from hunting to agriculture-perhaps in the Neolithic Age, and through the discovery that grain could be sown to add to the spontaneous growth of wild wheat. We may reasonably assume that the new regime demanded new virtues, and changed some old virtues into vices.
Industriousness became more vital than bravery, regularity and thrift more profitable than violence, peace more victorious than war. Children were economic assets; birth control was made immoral. On the farm the family was the unit of production under the discipline of the father and the seasons, and paternal authority had a firm economic base. Each normal son matured soon in mind and self-support; at fifteen he understood the physical tasks of life as well as he would understand them at forty; all that he needed was land, a plow, and a willing arm.

So he married early, almost as soon as nature wished; he did not fret long under the restraints placed upon premarital relations by the new order of permanent settlements and homes. As for young women, chastity was indispensable, for its loss might bring unprotected motherhood. Monogamy was demanded by the approximate numerical equality of the sexes. For fifteen hundred years this agricultural moral code of continence, early marriage, divorceless monogamy, and multiple maternity maintained itself in Christian Europe and its white colonies.It was a stern code, which produced some of the strongest characters in history.

Gradually, then rapidly and ever more widely, the Industrial Revolution changed the economic form and moral superstructure of European and American life. Men, women, and children left home and family, authority and unity, to work as individuals, individually paid, in factories built to house not men but machines. Every decade the machines multiplied and became more complex; economic maturity (the capacity to support a family) came later; children no longer were economic assets; marriage was delayed; premarital continence became more difficult to maintain. The city offered every discouragement to marriage, but it provided every stimulus and facility for sex.

Women were "emancipated"-i.e., industrialized; and contraceptives enabled them to separate intercourse from pregnancy. The authority of father and mother lost its economic base through the growing individualism of industry. The rebellious youth was no longer constrained by the surveillance of the village; he could hide his sins in the protective anonymity of the city crowd. The progress of science raised the authority of the test tube over that of the crosier; the mechanization of economic production suggested mechanistic materialistic philosophies; education spread religious doubts; morality lost more and more of its supernatural supports. The old agricultural moral code began to die.*
Interestingly, the British historian James Burke speculates humanity has now entered a period of transition, where we're trying to solve life's challenges using "archaic and out-of-date instruments".
"We live with institutions set up in the past to solve the problems of the past, with the technologies and values of the past and we wonder why they don't work too well anymore?" he says.
Peter Saint-Andre writes:
Nice thought, except it's false. English society was individualistic in the sense described going back as far as records exist (at least to the 1200s). The classic anthropological study here is Alan Macfarlane's 1978 book The Origins of English Individualism. Here is more about Professor Macfarlane.
Also highly recommended is a new book that builds on work by Macfarlane and others, entitled America 3.0.
We believe our reverence for sacred founding documents is a long-standing American tradition. It is not. The Declaration of Independence was of so little contemporary importance that the very thing everyone knows about it (no one has ever actually read the thing) — John Hancock's large signature was not even seen by the colonists/rebels. The first broadsides — only about 200 were even printed — omitted the names of the people who signed the thing. Washington did have it read to the troops when he received a copy; but he had something read to the troops every morning.
The document that is appropriate to the season is Common Sense. That was the Declaration of Independence that the colonists/rebels took to heart. They bought a 100,000 copies when it was printed in January 1776; and, in the great American tradition of piracy, another 400,000 were bootlegged within the next year. (Paine spent part of the rest of his life bitching about having been so thoroughly ripped off; we owe the copyright provisions of the Constitution, in large part, to his having complained to EVERYONE from Washington to Franklin.)
The wikipedia article on the physical history of the Declaration is wonderful. This grump recommends it highly — as Travis Birkenstock would say, "two thumbs up".
One must always remember the purpose of markets. To take from the weak and give to the strong. To pay for the enormous infrastructure of the top feeders. To transfer money from the common man to the flexions. To maintain hope for the public at the lower levels so that they can provide the food for the higher levels.
When we see an announcement, a report, we must ask ourselves as Elton did, here comes the badger. How does he live. And how does he get his food and how does he reproduce. Who are his prey besides ourselves. How can he maximize our dissipation of energy so he can eat us with the least possible effort. A framework like this and related ones that you my colleagues on the site can augment I believe is helpful.
Please let me add:
To induce you to be stopped out at the worst possible levels like the round yesterday, but when you don't use the stops, as the Senator and Mr. Humbert like to say, it's certain ruination also. In Old Man and the Sea they have a Spanish expression for something very bad like the Spurs loss to Miami in the sixth game. It's something like "phttthhhhhf". But it means "bad, very bad". Yes, but it's the only market we have. And how can all the evil levels of the troposphere induce you not to buy and hold which would overcome all this.
Pitt T. Maner writes:
Was that term asqueroso?
synonyms: repugnante, repulsivo, repelente, inmundo, puerco, cochino, guarro, marrano, cerdo, sucio, mugriento, cochambroso, nauseabundo, vomitivo, corrompido, infecto, vicioso, deshonesto
Also Hemingway uses the term "salao" for jinxed and unlucky. It is related to "salty" in Spanish but has the unlucky meaning in the Carribean region:
He was an old man who fished alone in a skiff in the Gulf Stream and he had gone eighty-four days now without taking a fish. In the first forty days a boy had been with him. But after forty days without a fish the boy's parents had told him that the old man was now definitely and finally salao, which is the worst form of unlucky, and the boy had gone at their orders in another boat which caught three good fish the first week. It made the boy sad to see the old man come in each day with his skiff empty and he always went down to help him carry either the coiled lines or the gaff and harpoon and the sail that was furled around the mast. The sail was patched with flour sacks and, furled, it looked like the flag of permanent defeat.
In the old days when I used to trade ag futures, about once a year I would see total unanimity of signals. Grains, meats, sugar, cocoa, etc. would all give the same signal at the same time. For example, they would all give a buy signal, such that I would think to myself, "holy mackerel, these markets are going to explode". But the total unanimity was a fake as the markets would stutter and then all drop. I was never bright enough to conjure up a reason why it happened, but it did.
Recently all of my financial market indicators gave sell signals. Stocks, Bonds, REITs, Gold. And the sell signals were everywhere. Momentum, behavioral economics, actual volatility, actual volatility of implied volatility, and some bizarre stuff you would never think of. You name it and it was bearish. Even the fundamental stuff I watch like surrogates for employment and retail sales are bearish.
We are very mechanized traders, and when I get a bearish signal for equities, I simply look to my overall rankings and see what to switch to. But everything was bearish, so there was really nowhere to relocate. However in looking at the rankings, equities were ranked higher than the competitors (e.g. bonds). So I had no choice but to stay in equities, being very selective and keeping every stock on a very short leash.
I have no idea why unanimity of indicators would negate the indication.
Any ideas? I don't see any flexion hands in this, but maybe others do.
One of the holy grails out there is to know how to forecast future co-movements between different assets. (As if forecasting just one isn't hard enough.) As it all starts to hit the fan, the correlations between all assets approach 1.0 at something much greater than an exponential rate…
My qualitative take on it is that the growth rate of the cross correlations as they inexorably accelerate towards parity approaches a certain velocity 'x' at which point, mathematically, we are as close to the asymptote as the 'system' can stand.
This is the 'going to the cliff and back again' phenomena that The Palindrome speaks of as a result of 'reflexive' interactions of market participants' expectations with the price and the price's effect upon the market participants' expectations. Arguably this is the ideal time for stabilising 'flexionic' behaviour (as opposed to shenanigans in TY around auctions et al.)
How they might do it, and more importantly time it, is a very deep question. For 'them' to have it figured out I think they would have to have figured out the actual underlying price generating process (what really moves prices).
Now, I guess only Renaissance Technologies' Medallion Fund has gotten anywhere near identifying the answers to that series of non linear questions. The most that one can say at this stage of the game is that the occurrence of substantial downwards co movements of assets tends to cluster (which is a 'warning sign' in itself) and for short periods after this clustering risk assets often make substantial minima.
Steve Ellison writes:
My first guess to Mr. Rafter's question is that, like a Higgs boson, unanimity in any market is very volatile, unstable, and unsustainable. As Richard Band wrote in a book about contrarian investing (doesn't everybody profess to be contrarian?), "If everybody is bullish, who is left to buy?"
To test this proposition, my first idea was to find instances in which the Investors' Intelligence survey of advisors had a 4-to-1 preponderance of bulls over bears or vice versa. There have been no such instances in the 2 years I have subscribed. I settled for instances in which either the bullish or bearish percentage was below 20%. There is typically a sizable group of fence-sitters predicting "correction", so the sum of the bullish and bearish advisors is much lower than 100%.
There were 10 recent weekly reports in which the percentage of bearish advisors was less than 20%. I get the reports on Wednesdays, so I tabulated the change in the S&P 500 futures from the Wednesday close to the Wednesday close of the following week.
Report One week Net
Date Close later Close change
3/13/2013 1550.00 3/20/2013 1549.00 -1.00
3/20/2013 1549.00 3/27/2013 1556.75 7.75
3/27/2013 1556.75 4/3/2013 1548.50 -8.25
4/3/2013 1548.50 4/10/2013 1582.75 34.25
4/24/2013 1574.00 5/1/2013 1577.25 3.25
5/1/2013 1577.25 5/8/2013 1628.75 51.50
5/8/2013 1628.75 5/15/2013 1654.25 25.50
5/15/2013 1654.25 5/22/2013 1655.50 1.25
5/22/2013 1655.50 5/29/2013 1647.00 -8.50
5/29/2013 1647.00 6/5/2013 1608.00 -39.00
Average 6.68
Standard deviation 25.31
Considering that the average net change during my subscription has been a gain of 3 points per week, I get a t score of 0.46, which is not only insignificant, but has the opposite sign of what my conjecture implied, i.e., that low bearishness is bearish.
The military's ultimatum to Morsi seems destined to set off the powder keg now known as Egypt. At first, I thought this strange, since Morsi was threatening to go to war with Ethiopia. That's means going through Sudan and South Sudan (two countries not world renowned for their ability to co-operate with one another). But if the military, with its hands deep in the economic cookie jar, feels it's losing money with Morsi in office, it would likely move to oust him.
Egypt sent heavy armor to the Sinai-Gaza border and since I doubt that the tank crews are going to sunbathe in the summer sun, I'm concerned about their presence. Add in that Morsi has essentially destroyed the summer tourism season (or what little of it there was) with his appointment of a strict Islamist as governor of Luxor, and one senses that Egypt is in a pretty unstable state.
Did I mention that the country has only 4-5 months of foreign reserves available to purchase food and just about every other commodity needed (of which there are a lot)? Maybe that situation is forcing the military's hand.
Archives
Resources & Links
Search