I've been meeting with some folks who do a lot of training and development work with big companies. Recently, these T&D consultants have been hearing about a new problem their clients' managers are dealing with, and it involves their new, young employees from Generation Y (or Z), i.e., the ones fresh out of college. The clients want some sort of training program for their managers to learn how to handle this new problem. What is this new problem? When the Gen Y subs do poorly or are disciplined, the managers are getting irate phone calls from the young sub's parents.
Alex Forshaw replies:
The WSJ ran an article about this some time ago. Helicopter parenting is making its predictable transition from high school, to college, and now to the workplace.
Baby boomer parents are obsessive about building an invulnerable system of guideposts in life (get >2200 SAT, be a co-editor of the high-school paper, which gets your kid into a top 20 college, which gets your kid into 90th percentile of starting workforce, which gets your kid into a top x%ile grad school) and they are simply incandescent when their "children" encounter any speed bumps along the way.
You have to wonder if this huge swathe of baby-boomer upper crust-dom was ever exposed to pain resulting from mistakes, or if they ever took any real risks in life.
This is grillin', not BBQ, but I just had to pass it on anyway. A friend here in British California got himself a nice, new, giant Weber "Genesis" grill. Given the size, it ought to be called the "Missouri" or the "Invincible". It plugs right into an outside gas line, so no external tank needed.
One of his specialities is to put a bunch of sun dried tomatoes, parsley, garlic and herbs in a food processor, whip it into a pesto, and then spread it in a thick layer on the skinless side of a properly prepared (i.e., de-boned) slab of fresh-caught salmon. Then he puts the salmon skin-side down on that Weber and cooks it until it's just firming up but still juicy. Meanwhile, he's tossed big chunks of onion, mushrooms, peppers and squash in olive oil, added salt and pepper, and roasted them in a veggie tray, also in the Weber.
Throw in a bottle of Rigamorole (blended Riesling and Gewurtz) from the Okanagan, and fresh blueberries for dessert, and it's one of the best meals I've had in a long time.
Greg Calvin adds:
I have put one of these Webers to good use after obtaining it through the certified pre-owned program. The Genesis is a well-constructed grill that provides for even distribution of heat throughout the chamber, making it ideal for when you don't want to flip the food. The design is flare-up resistant, and higher models generally have more stainless steel.
This grill is not perfect for BBQ as the burners run side-to-side, but this is a minor gripe. The Summit line provides front-to-back burners as well as other accessories at a substantial jump in price. Weber's customer service is even better than its grills.
Some simple equipment lessons learned:
If you're using propane, get a spare tank. It's a minor cost, and eliminates some 'uh oh' bbq moments. Keep the grate clean, keep it oiled, or seasoned. Finally, get a second opinion — Check the built-in thermometer with a good oven thermometer. This is especially important for BBQ and roasting.
John Bollinger writes:
Get some swordfish steaks, one per person. Wipe 'em and spread one side thickly with a mixture of Dijon mustard, a little good olive oil, a bit of sea salt and a few good cranks on the pepper mill with a mix of peppercorns. Let 'em sit while you fire up your grill. Grill 'em mustard side up, without turning. The heat cooks 'em from the bottom up and the acid cooks 'em from the top down. Five to seven minutes should be right depending on the thickness of the steaks and the temperature of the grill.
Webers: I have three, a little Smokey Joe, an 18" One Touch and an old 22", so I always have the right tool for the job. They sit in a line like the three bears. Use hardwood charcoal if you can get it. Mesquite charcoal is cheap and plentiful here. My local liquor emporium sells it in 50 pound sacks for the cost of a 20 pound sack of the standard toxic oil-refinery briquettes.
I just had some code written to setup and process a workflow. The code is all Python so I can maintain/expand it. The problem, of course, is that it's taken me a week of learning obscure (chmod, source, PATH) Unix commands just to test the darn thing. It is kind of cool, though.
I subbed out the code work on Guru.com. It's a beautiful bunch of code modules, lots of features, all documented and well-written. Even has file locks. Will work locally or on a server. My cost? $120 (and some Unix pain).
The $64,000 Entreaty for a Portrait of the Chairman

By Mary Ann Akers, Thursday, August 30, 2007; Page A19

He's been chairman for only eight months, but already Rep. Charles Rangel (D-N.Y.) is more than daydreaming about what his official Ways and Means Committee portrait will look like. He knows one thing: It'll be top of the line.

In perhaps the most thorough and earnest letter ever written on the subject of a member of Congress's portrait, Rangel's campaign attorney sent a letter to the Federal Election Commission asking permission to use either campaign or leadership political action committee money to pay for the chairman's grand portrait.
Bo Keely has moved into the Oasis Motel in Blythe CA and has begun new job as substitute teacher in local high school. His first call to work to sub was yesterday.
His vision of life on the road has been modified, I believe. Maybe temporary, because Bo has a lust for the road, is of restless character. Yet strange things happen in this universe. He may settle down, and should, in my thinking, because he has a lot to offer students in the way of life experience, is cunning, with creative methods in teaching.
Maybe we will see Bo move out of his desert retreat, take a steady job, set himself up in a Blythe condo with swimming pool, get a business suit, start eating in upscale establishments instead of the free food kitchen.
Riz Din adds:
I found a handful of old YouTube shorts on Bo and collected them.
I'll give you my foreigner's viewpoint on the best place in the USA. It is always interesting to have a fresh and candid opinion from an outsider. This is one of the reasons why companies hire management consultants.
My credentials as a European expert on the USA are: I was married with a girl from Boston MA, then I had a girlfriend from Santa Barbara CA for eight years, then a girlfriend from New Fairfield CT for three years. And I traveled for business to places like Los Angeles, Houston, Cleveland. The only really famous American town I don't know is New York, which is odd because that's the city Europeans usually visit first.
In my expert opinion, the best place in the USA is Jacksonville FL. My friends in Boston say that my friends in Jacksonville are trash and I am not associating with the best America has to offer, but I don't agree. The people I know there are marvelous. They are simple, honest, welcoming people. They are not intellectuals like the Bostonians, but who needs intellectuals to barbecue and have a keg party? The Saint John's River is a great river and a sight to behold. Climate is great. Never too warm, never too cold. Food is of the utmost quality.
Charles Pennington adds:
Good things about Jacksonville:
Plentiful, easy-to-find barbecue
Hot weather, yes, but frequent sea breezes
People are sensible and use air conditioning
Ponte Vedra Beach Resorts, a great spot, with beautiful beaches, great food and great tennis
Real estate away from the coast isn't too expensive
I love Jacksonville.
The IRB Rugby World Cup, the greatest venue for the sport, begins in eight days. I am rooting for the USA Eagles, but my favorite team is the South Africa Springboks, a team with absolutely no flair or tactical nuance in their game. Their "strategy" has been described pejoratively as "subdue and penetrate." They are the most physically aggressive side in any sport I have ever seen — and have been that way for a century. They fight you, they tackle you to oblivion, they run over you, but they rarely (defined as "no more than any other team" since rugby is incredibly violent) play dirty.
Of the sports I have played, rugby most reminds me of the game of life. It is a constant grind and struggle. Physical, mental, and emotional pain are around every corner. I was once blindsided on the side of the face during a match, which both hurt physically and offended my sense of fairness. But you have to focus and hope your teammates can kindly point out the transgressor for suitable retaliation. There is simply no time to become offended or to take things personally. It is too fast a game for that, and diverting your attention to a petty offense dramatically reduces your effectiveness.
You must communicate with your teammates constantly, you must defend them when they are punched, gouged, and cleated at the bottom of a ruck. You cannot be intimidated by foul play or hostile words, or become frustrated when someone bumps into you after the official stops play. It's all gamesmanship.
At the end of the game, all is forgiven. Everyone understands that temperaments during conflict become warped. The person who punched me later walked up to me, bought me a beer, and apologized with sincerity. It's a great sport, filled with incredibly tough and skillful athletes, and a joy to watch.
Ian Brakspear adds:

Rugby is the ultimate in physical challenge. I played for the national team in Rhodesia, then played for five years in South Africa, including two years in one of the hardest competitions in the world, the Currie Cup.
There is a position in the game for everyone, no matter what his physique, size or speed. Back-line players require a lot of speed, especially the wings; fullbacks and fly-halves must be good under the high ball, good in defense and be able to counterattack from turnovers — thus the need to think and size up the game in a split-second as well as the ability to kick the ball prodigious distances.
Tight-forwards come in all shapes and sizes but must be physically strong both with ball in hand, on defense and in the ruck and maul. The front row are usually short and very stocky and are some of the heaviest men on the field and the locks are always tall (at least 6'6")and well-built.
Loose-forwards' physical requirements are somewhere between the backs and the tight five; they lack the speed of the backs and yet are faster than the tight five but not as big or heavy –- their tackle count in the game must be higher than any other player's on the field to be considered effective for their position. Some countries play with a genuine fetcher (for instance, New Zealand's Richie McCaw) but others don't.
Today's games are won on defense, yet the only team to have won the World Cup twice, the Australians, won with their attacking play.
As for the Springboks' (South Africa) chances, I hope we win, but we lack a quality fly-halve, don't have a genuine fetcher in the loose-forwards playing in our "A" side, our rush defense from set-pieces is stale now and teams have figured out ways to beat this. We lack the ability to score from set-pieces and are forced to include some third-rate players — those our government refers to as the "previously disadvantaged." But in our favor we have the best lineout forwards in the world, our defense lines are amongst the best in second phase play, and we can score tries from broken play.
The coach of South Africa, Jake White, is a good friend and was my training partner for a long time. But Jake lacks that "something special" to win this, the fourth most viewed sporting event in the world, as he has never played rugby at a high level, not even club rugby, after winning the Tri-Nations in his first year, 2004 — his winning percentages have gone down every year since. Jake and I have had many late-night debates about strategy and tactics.
What's right with the world? Paul Potts is rewarded for a true talent after years of struggle.
What's wrong with the world? Lauren Upton is rewarded almost immediately from the womb based on physical appearance, but receives her just deserts when forced to demonstrate more than that one "talent."
James Lackey replies:
Why is born smart different than born beautiful? If one is born smart and works to refine his natural talent into ability, we call that hard work. But if a beautiful girl works to refine her natural ability, beauty, we chime in with "what is wrong with this world?"
Michael Brush remarks:

The poor girl, give her a break. Have you ever spoken before a large crowd? I have. It is terrifying. This young lady had an audience of several million and she is only 17. It may be fun, but it is heartless to ridicule her for being nervous. I'd like to see you try speaking on national TV for the first time.
David Lamb replies:

If Paul Potts had her looks, or if Miss Teen had Paul Potts's looks, would their stories be the same? My point was that pageants look at skin first, than talent. And, perhaps, Potts didn't get much of a chance in the opera ring due to his looks, or lack of refinement. What is right about the world is that a show like that was able to place a person like Potts on center stage, in front of millions, to have them accept him or not, after he demonstrated his talent. There aren't many venues in this world that offer such an opportunity.
On the other hand, place a plain girl into a Miss Teen pageant and she won't even make it past the first interview, even though she may be able to give the correct answers without a moment's hesitation.
Steve Leslie remarks:

What is wrong with this world is people who get a sordid pleasure and a wicked delight out of tearing others down. Schadenfreude. Who try to start a controversy where there is none.
What is right with this world is those who exercise their inalienable right to pursue their own interests.
We are told by the greatest of teachers that he who is without sin may cast the first stone. And that he who is exalted shall be abased.
With the merger of the CBOT and the CME, a physical consolidation of the two exchanges' trading floors will take place with the Merc floor being shuttered. As a result some current open outcry pits will move exclusively to the screen, a move that will likely mean the death of the product in certain cases. Oh Frozen Pork Bellies, how we knew thee.
Ryan Carlson writes:

On Monday, bellies traded only 148 contracts, all in the pit, with an open interest of 710. Not a huge loss for the floor crew.
The meats are funny at the Merc because it's such an old-school crew down there. Walking down to those pits, everyone will eyeball anyone new. Also, they've been trying to push the meats to the screen but they won't go. I've been told that no one will trade with you if you wear a headset (computer trader on other end). Also, I've been told that unless you know people down there, they won't trade with you either.
The power of the CME always flowed from the meat pits, so I've done my best to align my interests with theirs.
Washington Suburbs Lure Federal Work to Top New York's Wealth

Forget those swanky Connecticut addresses, lakeside Chicago suburbs and Silicon Valley millionaire enclaves. Loudoun and the next two wealthiest U.S. counties lie just outside Washington — the traditional home of government workers — and have median household incomes rising to almost $100,000, the latest Census Bureau figures show.
I have stated on the radio for years that if the taxpayers had any idea how disconnected government pay had become from the private sector pay, they would burn down Washington. It is not uncommon for two government workers to marry, each with a bachelors degree, and each attain a $100,000+ salary inside of five years and live in a million dollar home in the DC burbs. I live here and can tell you it is truly surreal.
During the housing crunch of the 1930s, in many suburban and rural areas, where most of the banks failed, government employees moved in and bought up the land cheap from the taxpayers who had gone under. I kid you not.
I also advise reading Thomas Woods Jr.'s new book 33 Questions About American History You're Not Supposed To Ask, which is the follow-on to his previous book, The Politically Incorrect Guide to American History.
Mark Meredith remarks:

Wealthy DC suburbs are not the land of government workers, but of corporate lobbyists and consultants. Nearly every government worker I've known in DC made much more money when he left for the private sector.
Markets develop impulses which displays some similarities with what you experience at sea. After a big anomalous wave you can expect a period of lower waves. That is when you want to change the course of your ship because it is easier to turn. A second series of waves will then challenge your ship; they can be weaker than the first series or bring a renovated impulse to mounting seas. We have experienced in the market a first big impulse to the downside with increased volatility, followed by a rebound characterised by lower ranges and volume. A good opportunity to exit the market in the short term. The second series of waves has now started toward the downside. It remains to be seen whether it has less strength than the first and it will not reach or only test previous lows. Or it will surge higher and bring the market to print new lows.
What I've found with most cities is that there's an unspoken two-tier system of cost — one for the locals and one for foreigners. Which tier someone chooses is entirely voluntary but preys on feelings of insecurity and ignorance about his destination.
Here are some travel tips for visiting any city inexpensively, and getting to know it much better too:
a) Dress down, and that doesn't mean new/garish casual clothes. By blending in with the locals you'll feel more comfortable living as they live.
b) Use inexpensive luggage - less chance of its being stolen and you don't present yourself as a turkey waiting to be plucked.
c) Make an effort to learn local customs and language, and that includes English. Blending in gives you better access to less expensive services and makes the locals more willing to help you.
d) Don't assume that everywhere has areas that are as bad as your home town or that muggers are waiting round every street corner. In the UK, for example, very few criminals have guns so the very worst they'll do is pull a knife. If you're really nervous about this, carry a personal alarm, or big stick, or be prepared to hand your wallet over. This helps give you access to less expensive areas.
e) Don't take taxis as a reflex. Get the appropriate maps (which are usually free) and investigate the local underground and buses. With trains, check if there are expensive times to travel and find out what deals are offered with travel cards and contracts.
f) If you're visiting the capital consider staying in a nice suburb (where the locals live) and commuting in. This guarantees much better value on hotel rates and just about everything else. Traveling light helps.
g) Consider visiting places outside the capital, even if they reduce bragging rights (I 'did' London/Paris/Rome). I personally have no idea why anyone would want to visit London when there are cities like Chester and Durham available.
h) Get as much inside knowledge as you can about your destination. With London, for example, Southall is a dirt cheap but great place to go for a curry and offers the best value outside of McDonalds.
i) Find out what level gratuities are appropriate. In London 10% is plenty and if you stay in a place without a bellboy you don't need to tip.
Paying more than you want to is a simple product of laziness.
Left to right: GM Nigel Davies, Dr. Phil McDonnell, Prof. Gordon Haave
This year's Spec Party had a different feel than other years', a more mature, more focused, a more comfortable, intimate feel. We had specs from all around the world: India, Ireland, Scandinavia, Zurich, France, Italy, London, Hawaii, California, Nevada, Tennessee, Georgia, Delaware. A truly remarkable international diverse experience. The depth of knowledge, expertise, and perspective was simply mind boggling. Though there were fewer, the group was more intense, more hardcore quantitatively philosophically naturalistic in the Niederhoffer/Kenner tradition.
We spoke of survival of volatility, diversity, adversity, ecologies, as we strolled from jungle environment to desert environments at the Haught Conservatory Greenhouse at the New York Botanical gardens bringing to mind the radical and swift regime changes and the necessary adaptations in nature and the markets.
We rode out to Shea Stadium to see the Mets play Florida. Baseball has so many parallels to the market. The long periods of hard effort with no score. The long innings of playing from behind, the maximum effort required while in a losing position. The rapid reversals as the Mets lost the game to a home run in the bottom of the 8th. All lessons valuable to the specs who braved adverse windy wet conditions, an anomaly in an otherwise sunny, warm, beautiful New York summer.
We went back in time to the 60s and 70s in a nostalgic trip out to quaint Coney Island, near Brighton Beach where Victor grew up, per the stories from Ed Spec. We swam in the ocean, discussed waves, rode the Ferris wheel and had a wonderful day in the sun. I had a very nice discussion about India with Sushil Kedia, and a lengthy discussion about chess, strategy, and markets with Grandmaster Davies on the way back.
The Dinner at Delmonico's was the highlight of the weekend, with a great collection of specs celebrating with Victor and Laurel in the tradition of the giants from the history of Wall Street. I can imagine that years in the future a Wall Street legend will tell of how Niederhoffer threw lavish parties and took over the whole restaurant for his friends. The food was delicious and the tap dancing and Hula from the traveling Von Sogis of Hawaii added to the fun of the evening. Among the likes of David Wren-Hardin, Bill Egan, Chris Cooper, Dan Grossman, Andy Moe, Tim Humbert, Easan Katir, John Floyd were fascinating discussions about cutting edge microstructural theories, fundamental considerations in currencies, statistical chemistry and the drug industry, and the creation of unintended toxins. But the evening was just starting; next was the Tim Melvin pub crawl to the usual midtown Irish bar where many a very tall trading tale was retold with flourish and where Melvin was characteristically seen in the arms of three beautiful blondes at once. James Goldcamp was heard to have had a really good time.
The weekend ended up with a serious and quite profound and relevant discussion of current market conditions at the Rose Garden in Central Park under beautiful blue skies and cool weather, with raccoons scurrying in the lush green arbors as Victor and Laurel espoused their theory of the markets as the mechanism that mediates between government and the the populace, and the need of the financial ecology to support its overhead and extract the maximum amount from the weak, causing not only the obvious capital allocation but also buffering the power of government to protect the needs of the populace through price and capital demands. It is a novel theory that I have never heard discussed anywhere else. The market itself is the mechanism that effects large scale-social and political change through changes in incentives, attitudes and demand, and is more than merely shuffling money. Understanding the markets as a social and political driver can lead to long term trading strategies and keep the trader on the right course.
New York was vibrant, alive, clean, young, safe, friendly. New York has a noticeably disproportionate number of young people, and slim attractive young women dressed nicely compared to other areas, something Galton himself was known to count. Even Dr. Zussman noticed this anomaly. At many clubs and bars large groups of attractive women attended, and late at night there were more women out and about than men. The taxi drivers, restaurateurs, hoteliers, and people about town, subway riders, citizens, restaurant-goers, theater-goers, were all courteous, friendly, intent and focused on discharging their social obligations and expectations. I saw no antisocial behavior, no arguments, no outbursts of anger, almost no vagrancy or homelessness. The subways were clean, very clean, well lit, and uncrowded. Even the traffic had less hornblowing and argumentation. To me, who grew up in the bad era of the 70s in the city, a real low point when the city was on the verge of bankruptcy and crime and vagrancy were rampant, it was a remarkable and enjoyable weekend in a magic kingdom.
For these wonderful and life-changing experiences and lessons in life and markets, available in no other forum, and for the creation of this unique, international, eclectic, esoteric, erudite group, and for their huge contribution of expense and time in the midst of tumultuous market conditions, we have the true genius, generosity and broad thinking of Victor and Laurel to thank. I extend my heartfelt thanks and love to them both for a truly wonderful weekend I will cherish my whole life.
Ken Smith writes:

Glad the Specs had a pleasurable weekend. I couldn't be in New York. It's a 6,000 mile round trip for me. Anyway, I do not talk sports, don't care about politics, played golf only once in my life, can't remember who the current boxing champ is, have forgotten books I've read, don't remember any poetry, can't read music or play an instrument, have no bragging to do since I never got anywhere, can't remember names of people I meet for as long as even five seconds, hate chit chat, small talk, and big talk, and daydream during conversations, all of which makes me a poor guest at a dinner table.
My wife and I just returned from a dozen days in the UK, including a visit to Caledonia and its stately capital, Edinburgh. London prices verge on the absurd; the average Londoner must be living a far inferior life as compared to someone of a similar station here in Chicago. For instance, public transport costs 50% to 200% more than the CTA on a per ride basis, taxis are roughly 300% more per mile, a TESCO food bill 35% more. My tip of the hat to the Economist comes in my notations of the cost of a Big Mac Meal (medium size) at McDonald's whenever I travel. In London I saw 3.69 pounds as the cheapest, on High Street across from Kensington Tube station, with prices in Edinburgh and Inverness ranging from 2.99 to 3.19. This compares to a local price of $4.70, about 2.35 pounds.
Market efficiency assumes that at any given time prices fully reflect all available information and the market comprises a large number of rational investors. According to this approach no investor has an advantage in predicting a return on an asset. There are three forms in which the hypothesis is stated: weak; semi-strong; and strong. In various degrees it emerges that no excess returns can be earned using technical analysis, historical prices, or other data.
Speculators will try to exploit anomalies until they disappear. Predictable pattern of price movements eventually will not be traded because transactions costs outweigh benefits. Large and liquid markets where information is widely available should be more efficient. In order to implement investment strategies based on the exploitation of these inefficiencies, transaction costs have to be lower than the expected profits.
Inefficiencies come and go; some may remain for longer periods. Anomalies exist and will continue to exist because investors do not always behave rationally. I believe that in certain markets the main players adopt similar strategies and influence market behavior, leaving niches to be exploited by more flexible and fast traders. This should be a driver when trying to identify new anomalies.
This is from the "Weird But True" page in the New York Post today:
Two zoologists have helped save the world's "most fearless animal" - which will eat virtually anything - from angry beekeepers.

Keith and Colleen Begg of South Africa found that the beekeepers had been hunting and trapping endangered creatures called honey badgers because the animals were destroying hives while feasting on eggs, larvae and pupae.

The solution? Have the beekeepers raise their hives a mere three feet off the ground, where the badgers can't reach them. The Guinness Book of World Records lists the honey badger as the "most fearless animal" because it will eat anything from a scorpion to a python to a young polecat.
After reading so many articles with animal/investor analogies on this site, the first thing that popped into my mind was, "Which investors would be deemed 'most fearless' and 'eat' any type of smaller investor or in any market condition?" Adaptability and versatility are great tools to have in the arsenal of successful investing.
NEW YORK (AFP) - Mother Teresa, who is one step short of being made a Catholic saint, suffered crises of faith for most of her life and even doubted God's existence, according to a set of newly published letters.
Probably every saint, and we are all saints if Catholic, all of us have a dark night of the soul, descend into the underground of spirits, feel angst in every molecule of spirit, and some are never able to climb out of the darkness.
To write about this nun as if having doubt makes her less deserving of recognition is part of what goes on in human life, a drive to take away her prestige so others will not follow her saintliness.
David Lamb remarks:
This reminds me of Newton's manuscripts housed in Jerusalem wherein he kept secret all his life of his disbelief in Christianity's central doctrine, the Trinity. He was a minister at the time. He read the bible in numerous languages and concluded that this doctrine was not true. Denying the Trinity was illegal so he kept quiet.
James Lackey writes:
I lived most of my life in Chicagoland and Florida, and after a year in Tennessee, people from NY, CHI or LA have no clue how much of the so called bible belt really is full blown, full time, church-going, non-cussing, non-drinking patriotic Americans.
Many think people From TN, KY, NC, SC, GA, AL and southern Indiana and Illinois are from a different world. Yet people from here, unless they are newsmen or bible-salesmen who preach against society's ills, really don't give much care, thought, time or concern to what people in LA think. The joke around here is: stars from LA talk about the poverty and war in Africa and Iraq. People from here are in Africa doing the mission work for the church or in the 101st Airborne, just back from Iraq.
The best movie ever on outliers, randomness and red bandanas is The Deer Hunter.
I "have worn that red bandana of speculation" and late at night miss it –not unlike the Kingston Trio's refrain "once you hear the whistle blow, you can't come back."
Nothing is like the rush being long "too many contracts" whether they go with you or against you. Every second vibrates — it becomes a hundred yard dash and you are the fastest man on the planet, totally in the flow, winning or losing. An altered state.
In that state I encounter speculative Nirvana, and found it is a most dangerous place to visit, winning or losing, because it is so addictive. Either way the endorphins surge, mainlined into the larger vessels. Life is just one heartbeat. There is nothing else.
Not unlike your first bareback ride, getting in the chute, settling down on the horse, then giving that nod, the gate swings open and life begins or ends. Addicted to danger: what a great way to live and love.
Ken Smith replies:
I know that feeling. For three or four years I have not used realtime data, trading on marco information and end of day charts. Today I began using real time again and the experience brought me to life. Realtime boosted my spirits and the lift aroused my motivation to get to work. A good day to be alive.
Jim Jubak of MSN Money is the guy who never gets the chair when the music stops — he's a bottle of ketch-up. But Singapore has so much going for it: the meeting and banking point between China and India. Lots of action there and the best, by far, crab dinner in the world, Singapore Pepper Crab. To die for.
Interest rates in the UK are higher than Germany's and the rental yields are much lower.
For several years now, I thought UK property was grossly overvalued and primed for a fall. However, using a gross simplification I have recently formed a new model of the UK housing market. My thinking is quite simple.
Over the long-term, house prices seem to keep up with inflation (let's say two to three percent per year). Current net yields in the UK are around four percent.
As a long-term investment, it may make sense to accept a low yield on the rental because of the long-term inflation hedge component. Thus the rental yield should perhaps be compared to the real interest rate, not the nominal rate. On this basis, houses in the UK may be fairly valued. I wonder whether Joe Public is walking around with such a model in his head?
Everybody is developing new factors. Look at me, I am small fry, and I have been investing based on factors. I thought I was alone but recent hedge-fund problems have made it clear that the whole world was doing the same thing. In the world of low-frequency finance, everybody has access to the same data, is using similar tools, hence everybody is getting the same results, which are to buy certain stocks with certain risk exposures and sell some others if you fancy being long/short.
This raises the possibility that we were not paid to perform the economic function of taking risk and collecting risk premia, but merely noise investors in a crowd, with ever more money going to funds investing in the same type of stocks, then going to these stocks, increasing factor returns, confirming historical numbers, increasing allocated money, and increasing fund returns in an upward spiral.
Just riding the wave of a Ponzi scheme is not a pleasant perspective. So of course everybody is reassessing factor models.
To be fair, everybody knew he would fail in a liquidity crisis. Quoting the 2004 Wiley book, Pairs Trading, by Ganapathy Vidyamurthy:
A scenario-altering, huge macroeconomic event, for instance, relating to interest rates … typically manifests itself in the form of a liquidity crisis. In these situations, the covariance structure breaks down, leading to the breakdown of the model.
The pain in real estate land is increasing. Some of my developer cronies are hurting; taking 30 cents on the dollar loans against raw land they hold in reserve, with 90-day buy backs, to get cash to service ongoing projects because their credit lines are getting pulled. Brutal.
Many won't be able to meet the 90-day buy back unless, ironically, they come up with a development plan for that land that the hard money guys will fund. The scramble is on and the domino effect may begin soon as it did in the early 90s, the last time I saw this. Then I watched guys worth 100 million on their balance sheets go broke in 12 months.
Stefan Jovanovich adds:
The prices here in the Bay Area generally seem to have held up far better than they have in San Diego, Los Angeles and Orange County. What has slumped is the demand for home improvement services. The roofers, remodeling contractors, plumbers, and other local people in the building trades whom I know here in Contra Costa County have seen their backlogs disappear. They are still busy, but they no longer have pending projects beyond the job scheduled after the one they are currently working on.
Only a few months ago most they had half a year's work lined up; now they have three to four weeks'. It is now the best time since the early 90s to fix up a house in terms of cost, scheduling and improvement in building materials. Plywood has become expensive and crappy but resin board is now better and cheaper. HVAC equipment is vastly improved. Water heaters now have internal insulation and flameless ignition. Roofing underlayments have gone far beyond impregnated paper, and composite shingles now come in reflective "cool" shades that reduce heating loads by 30+%.
Tools have also improved. Nail guns, for example, are now much lighter yet actually stronger because of the use of composites. Building standards have also improved. Twenty years ago my friend George was considered "weird" because of his insistence on strapping tanks and adding plywood panels to house foundations for shear strength. Now earthquake reinforcement is taken for granted. What the people in the trades are wondering is whether people will take advantage of the opportunity. What the people in the trades themselves are doing is hiring each other to fix up their own primary and vacation homes. Whether that is a vote of confidence in the future or a sign that many intend to retire (most are in their late 40s or early 50s - which is "old" for the building trades) is the $64 question.
Dan Sturzenbecker writes:

I watched a recent episode of a popular reality TV show featuring investors who purchase fixer-uppers, make quick upgrades, and flip them back onto the market for purportedly large profits. A beach home was purchased in 2005 for $1.2 million. After $250,000 in repairs over a two week period, a "realtor" at the end of the show pronounced the home worth $2.4 million. The investors threw a party in the home and the episode faded to a close with much laughing and back-slapping in celebration of their investing genius. After a bit of research on the Internet, I discovered the home is still on the market with an asking price of $1.675 million.
A History of the Vikings, by Gwyn Jones, is a keeper. It was originally published in 1968. This is not a history-light book that is all too common these days, but rather a comprehensive and thorough disposition on a rather complex society over the course of five or six centuries.
The book, if nothing else, dispels many of the negative stereotypes of the culture as being hell-bent on raping and pillaging everything they came into contact with (note the current movie Pathfinder). That's not to say that the Vikings did not raid their neighbors, fight wars against other cultures and take slaves. They did. But so did the Gauls, Angles, Saxons and Jutes, and the Goths, Vandals, and Celts before them.
Primarily the story of the Vikings is a story about trade; these people were first and foremost traders, and their expansion was driven by economics. Rather than raiding and relying on plunder, the Vikings set up a system of trading outposts where they traded for goods with the local populations. The Vikings had what was at the time the most sophisticated and sound monetary system in Europe. It utilized silver and gold coinage as well as precious metal and base metal beads. They had insurance contracts. They provided security and protection to shippers to protect goods from piracy.
At the pinnacle of Viking culture in the 9th and 10th centuries, the Viking trade system extended from Iceland all the way to Persia, which is why some of the most important information we have about the Viking culture comes from accounts from other cultures including Arabic and Byzantine traders. The Byzantine emperor hired the Vikings for his personal bodyguard (the Varangian Guard) and they used this position to further extend their trade network. The geographic span of this culture (Greenland to Byzantium, Portugal to the Urals) is amazing given the period and especially when you consider the state of technology at the time.
Clearly this was a risk-taking culture and it just goes to show how a bit of egalitarian politics (the Vikings although feudal, were not as hierarchical as the other tribal groups at the time), a sound monetary system, a focus on technology (Viking weaponry and ships were at the time the best in Europe by far), can create a potent cultural force.
I recently found Victor's paper on (legal) insider trading, "Predictive and Statistical Properties of Insider Trading" incorporated into a book on the subject, How You Can Use the Wall Street Insiders, by Perry Wysong.
Victor's foresight about the potential use of this information, and his efforts to make strict quantitative use of it so early in his career, is particularly interesting to me. I wonder if Victor and Laurel have done any additional research in this area that might be available to individual investors?
So far as I can tell, although he is hardly mentioned at all today, Perry Wysong was the primary newsletter writer of the time (1960s-1970s) for insider trading. From his book, it appears Wysong used insider trading with relative strength measures to select stocks, but he does not say precisely how he measures relative strength.
Since Wysong was an insurance actuary prior to becoming an investment newsletter writer, I presume he must have known a reasonable amount about statistics. Do you have any insights about how he selected stocks?
Daily Speculations is an excellent resource, by the way. I admire Victor and Laurel's honesty and spirit of inquiry. It's a great inspiration to me, and, I imagine, to many other individual investors.
I just returned from a short vacation in New Orleans. Despite what the media imply, it is not a dying city, nor dangerous for visitors. The French Quarter is still beautiful and vibrant, although less crowded. Restaurants are generally keeping pre-Katrina hours and the food is as good as ever. Residents, shopkeepers, tour guides, and wait staff are gracious and eager to help, without being servile.
Unlike in many struggling tourist spots, I didn't feel like a "walking wallet." If the recent market turmoil has left you frazzled and confused, get flat in your speculative positions and go long Nola!
Doesn't this whole 'yes, we've had the long-awaited 10.00% correction so now it's time for the market to go up again' seem very, well, scripted, for lack of a better word? Just seems all too pat.
It's like watching a TV crime drama, where it's the character you see for a few seconds near the beginning of the show who turns out to be the bad guy in a 'surprise' twist at the ending.
If you take the tack that it's the person who's somewhat invisible in the plot, but who was actually shown, even if only for a moment, then you can usually guess the culprit before the first half of the program is over.
Somehow I think that's what's going on here.
What's the likelihood of folks' "painting the tape" on a very illiquid Friday 8/31? This applies less to liquid securities than equities or index futures. As an example, I have seen it done in high yield — or at least it appeared to have been done. Call reports and other mark-to-market/model issues will be interesting to watch, especially TRACE.
Larry Williams replies:
You believe in that? I never did. Suspect it's an old wives' tail. But I've never been that close to the fire. If they paint the tape, buy to drive prices up, they have increased their longer term exposure for a momentary gain.
I just finished reading, How to Lie with Statistics, from Darrell Huff. This is a short book and a very pleasant read with a quaint charm. It was written in the 1950s when everybody was smoking, as attested by numerous illustrations dotting the pages.
It is targeting a mainstream readership, the "average man," as they called him back then, not the scholar at ease with numbers, trained at avoiding bias. It is about spotting the lie whenever someone is presenting statistics to support a sales pitch, be it from Madison Avenue or Capitol Road. This can be extended to Wall Street and whatever thoroughfare is traversing the Cambridge, Berkeley or Stanford thin air academic publication hubs.
This book is best summarized by its last chapter, which provides a checklist for finding lies in statistics:
Who says so?
How does he know?
What's missing?
Did anybody change the subject?
Does it make sense?
Who says so?
If a toothpaste manufacturer is showing numbers about how great his toothpaste is compared to competition, they may not be as reliable as the same numbers from an independent assessor.
How does he know?
This is about how numbers were collected. Sample bias. The author makes an interesting point that I haven't read very often: a poll is subject to three biases. There is the classical population bias; there is also a bias in the poll questions, which are a sample of possible questions about the subject; and there is a bias in the answers, which are but a sample of the possible opinions of the person answering the poll.
What's missing?
Very often it is the denominator. We keep hearing about how huge the US debt is. It is huge in absolute terms. Divide it by GDP, and it is not as frightening in line with other countries.
Did somebody change the subject?
A statistical non sequitur. The price of rice in Africa has been going up; this is a sure sign of inflation in the USA.
Does it make sense?
I read recently that four percent of French males and one percent of French females were switchers.
Steve Ellison adds:
On the topic of books, I recently spent a couple of hours in the investing section of a Borders bookstore trying to get a sense of the dominant memes that might be influencing the "public play", as Bacon put it.
Three themes, each of which I saw in multiple books, were:
Trend following is the path to profits
A disastrous day of reckoning is coming
Commodities are better investments than stocks
After last year's Sunday morning Stock Talk in Central Park, my wife and I decided to visit the NYC Guggenheim Museum. We had no idea they were exhibiting Zaha Hadid's brilliant works. After seeing her work for five seconds, I thought she was the 22nd century literal reincarnation of Frank Lloyd Wright.
Today I was cruising through her website and found language and building designs.
What newspapers and periodicals are helpful and useful from an investing and speculation perspective? My favorite reads include WSJ, Barrons, Economist, and Investors Business Daily.
Larry Williams replies:
Mother Jones, Foreign Affairs, National Enquirer.
And, never forget what Mark Twain said:
If you don't read newspapers you are uninformed. If you do read newspapers you are misinformed.
Alan Millhone adds:
On a related topic, I have several newspaper stamps in my stamp collection, some of which will fill the palm of your hand. They were made in 1865 by the National Bank Note Company — there are eight of them and luckily I have all eight in my collection. In 1875 the size was greatly reduced and printing was done by the Continental Bank Note Company, the American Bank Note Company and then later by the Bureau of Printing and Engraving. The face value of each stamp runs from a few cents to sixty dollars, but as collectors' items they are obviously much more valuable now.
The cycles are changing. The Fed cycles are switching to an accommodating and easing stance. This has many predictive implications.
The Fed has started rate-cutting programs 10 times since World War II (11 times, if you include Friday's rate reduction.) In the six-month period after the first cut, the Standard & Poor's 500-stock index advanced by an average of 11.0%, two percentage points better than the average 9.0% price increase in all years since 1945. 12 months after the first rate cut, the S&P 500 gained an average of 18.6% and posted an increase in nine of 10 cases. (source Business Week 8/21/07).
The lowered discount rate seems to have stemmed the tsunami. Just as the recent hurricane dissipated just before hitting my island, the down swing of the last month seems to have run its course, and the T and S action is back to the steady up-tick without last week's wild swings. The airdrops of liquidity are being bid after less than one percent. Bidding depth is returning along with new daily highs. Execution and trade style needs to accommodate the swing.
While volatility clusters it cannot survive too long without dissipating; like the hurricane as it is caused by imbalance. Nature abhors an imbalance. The volatility measures like the VIC are dropping fast. Weather and markets have much in common and oddly seem to correlate in time. Witness Katrina and current weather anomalies such as tornadoes and floods in Brooklyn.
Changes afoot in the yen carry with yen over .87. Perceptions about China, Europe, and real estate seem to be occurring. There must be many more signs of the changing cycles.
I just looked over the state-by-state list and noted many former landfills are now golf courses. The average person in the US throws away 3.5 lbs. of garbage a day. I visit my local Waste Management landfill in Parkersburg, WV with regularity with construction debris from my jobs and am charged $34.05 per ton for dumping, plus a fee for being "out of watershed" because I cross the Ohio River from Ohio to dump there.
It is unreal what you see dumped. One time I backed my dump beside a Dept. of Natural Resources truck that was loaded with dead deer. Really nice to be there on a hot August day!
I find myself in Las Vegas having just finished a four-hour lunch with a master sleight of hand artist, Armando Lucero. After the dessert dishes were cleared, he showed us — not 30 feet away on a stage, but 30 inches in front of our noses, illusions that strained my belief. The climax was when he found a card in a clever way that anyone at our table has only thought of.
If one man with a deck of cards can baffle so completely, what massive and incalculable deception might be afoot in the armies of traders with their teraflopping supercomputers?
The following is an excerpt from a New York Times article:
Secretive as they are about specifics, the magicians were as eager as the scientists when it came to discussing the cognitive illusions that masquerade as magic: disguising one action as another, implying data that aren't there, taking advantage of how the brain fills in gaps - making assumptions, as The Amazing Randi put it, and mistaking them for facts.

Sounding more like a professor than a comedian and magician, Teller described how a good conjuror exploits the human compulsion to find patterns, and to impose them when they aren't really there.

"In real life if you see something done again and again, you study it and you gradually pick up a pattern," he said as he walked onstage holding a brass bucket in his left hand. "If you do that with a magician, it's sometimes a big mistake."
I have noticed that my trading systems suffer whenever there is a so-called "flight to quality". By this I mean not simply that the stock market is down, but that all "risky" assets are suffering uniformly as funds are redeployed toward safer instruments. When everything starts to trend is when I get in trouble.
What is a good list of indications that we are in such a regime? I would like to recognize this within the day, not days after it has begun. I can think of a few possibilities for what I would call an FTQ indicator:
Simultaneous rise in strong currencies, such as CHF and perhaps a couple of EUR, GBP, JPY.
Change in the spread between government bills, notes, and bonds, and the equivalent duration commercial paper.
Large jump in intraday correlation between interest rate instruments and currencies.
Dramatic sector rotation in equities.
FTQ happens when some market participants start to panic. I guess what I am looking for is an early-warning panic indicator.
Philip J. McDonnell writes:
To Mr. Cooper's list I would add:
1. The VIX
2. The VIC (increased range in the SnP)
3. Large positive correlation between diverse assets possibly due to margin calls even if the swoon starts with alt a debt it spreads to S&P, silver and soybeans because of cross market liquidations
4. The ratio between the S&P (quality) and the Russell 2000 (lesser quality)
5. The SPY (stocks) / TLT (bonds) ratio
Worry is in the air. Concern over financial collapse is in the news. The sky is falling. Markets are down. The circle of life and markets needs a period of reconstruction, of regrowth. Thirty percent more bidders are joining the queue.
The year is positive. The market is almost six percent off its lows of last week. It is difficult to hold. Many worry whether the rally will last. What are the mechanics of the wall of worry? The Rose Garden Theory provides that markets are the social adjustment mechanism and prevent excess of politicians in upcoming election from giving clues as to timing. The idea that the market must provide for its own upkeep by the powers that be shows how knocking price down provides a profit by year end for the strong.
The timing during the summer holiday gives time for the process over several months and to accomplish the maximum haircut when players are out of the office and vulnerable. The current rally is the flip side of the "weak longs" bailing out. Only the strong are left to reap the harvest. As the markets rise additional players jump on board. As old highs approach, those that bailed try to get back on so as not to miss, but again at the wrong time, behind the form. The maximum pain trade, buying at point of maximum pain, seems to have been a reflection and antidote to the common natural reaction. Avoiding the herd down and up is always very hard for social creatures. It's like walking up stairs during rush hour in the New York subway.
The formulae for Sharpe ratio, Black Scholes, Fed model have a risk-free factor keyed to the risk-free rates. The risk-free yields have dropped affecting the pricing of options, Sharpe ratio, and Fed model, all in favor of equities and giving equities a higher future expectation. What does all this subprime credit stuff have to do with equities anyway?
Larry Williams remarks:

"The quants froze" is what one of the most successful presidents of a hedgefund told me regarding what happened at his firm at the recent low. He had to step in for his traders — they just locked up. Great indicator!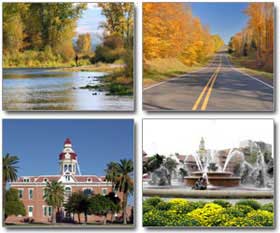 "Put it on the train; see if it gets off at Westport" is an old saying on Madison Ave. told to me by an editor at the Princeton University Press. My Father did just that for decades, get off the train there that is.
Westport in the 70s didn't have its commercial flare. Now mansions are cultivated where apple orchards and strawberry fields once were. The downtown where George Washington dismounted was home to a certain cigar smoking American woman of German ancestry by the name of Sigrid Schultz.
Today a plaque rests at the approximate spot where Washington relaxed in a little tavern. Behind the Episcopal church where this tavern once stood was a ramshackle home covered over with weeds and shrubbery. Bowing limbs shielded from view the little white house exempt from the Westport tax roles. Before I was born Sigrid had cut a deal with the town that upon her death they could make the property a parking lot but that until that day she would pay no property taxes. They hadn't counted on her living for so long. After all, the crippling effect of Nazi bullets had begun to take its toll upon her once ravenous beauty. Just as she had outsmarted Hitler, so too this suitably located hamlet.
Sigrid had written a book in the 30s which she was very proud of. She was proud of being the first women Chief of Central Europe for the Chicago Tribune. There was a network in the Berlin of the 30s that included my biological Grandfather. Officially employed by the U.S. Treasury Dept., my Grandfather was part of that clique of Americans milling about Berlin during the buildup. He made haste for Paris and eventually shipped back to the States. Sigrid stayed on to report the battles under another name and date.
Now, the full circle of coincidence. My mother, being an investigative reporter and political editor for the Hartford Courant, would run errands for Sigrid as the arthritis had confined her to bed. More often than not I was schlepped along for the ride. My mother had her hands full with armored car heists, suspicious murders, provocative human-interest stories (for which she was nominated for a Pulitzer) and dinners with Ella, another cigar smoking woman who happened to be the Governor of Connecticut at the time. My Mother didn't smoke cigars, however she thought it was cool.
A couple of times per week my mom would bring me to see Sigrid, as she was my mother's mentor. We had a good laugh when we realized the namesake as Sigrid recalled stories of the war and a woman's role in a man's world. That biological relation had been a friend many years before. There are coincidences in this world.
I was rather precocious at the age of ten and would invariably skip out of the house, say hello to Clarence, Sigrid's minder, and wander over to the river, past the old Westport Library on the corner of Post and Main. At that very corner there was a park bench where heroin addicts would nod out. It was called Needle Park and yes times have changed.
Walking across Jesup Green where the hippies were sprawled out mingling with the black leather clad bikers, I would skip up the little hill overlooking the Saugatuck River to the spot where the new Library now stands. It was a landfill back then and the funny thing is that they had a magazine section even then. A huge metal container filled with thousands upon thousands of discarded magazines. At ten years old there was only one kind of magazine that I was looking for.
Now 30 years later I make the journey in reverse. I have a workshop across the street from the old landfill, next to the site of the Yankee Doodle Fair (100 years and counting). I cross a little bridge from the fairgrounds over to the library parking lot. I do a quick scan of the printed headlines in the magazine section. I stroll across Jesup Green, no bikers. Pass by Needle Park, entrance to Guess Jeans (good tenant). I make my way into the old library building for a Starbucks. I stride along the river behind main street, over to and across the parking lot where Sigrid had her house and gardens right up to an adjacent lot behind the church where I manage residential modernizations to the only house in Westport with five legal kitchens.
In the most important ways, Westport is still the same. Train to NY, good schools and low crime. Not having movie theaters downtown has changed the dynamic along with the fact that most moms and pops are gone. But there were always women's clothing stores on Main Street.
To paraphrase from an interesting article, the jelly bean in a jar experiment and predictive markets prove that the power of the crowd will beat even the experts, hence the markets generally are efficient. The exception is when the experts are given too much air time biasing the crowds opinion distorting the cancellation of error in divergent opinions.
Two things this teaches:
1. We should value all opinions
2. The more we know the humbler we should be to this
Adam Robinson contends:
With respect to the esteemed Mr. Sears, guessing stock prices is nothing like guessing jelly beans.
In the first place, there's a risk associated with markets that does not exist with jelly beans. But more important, in markets the "guesses" of participants influence each other, with all sorts of feedback loops that do not exist at state fairs guessing jelly beans.
It would be interesting to see whether this second factor can be tested in the field: run the counting contest but post each of the guesses, in ranked order, along with high guess, low guess, median guess, average guess for easy overview, and see whether that information influences participants' guesses (for comparison, two groups could be tested, one with access to the information and one without).
A prize and a penalty could also be attached to guesses, and for a further dimension, see whether and how much participants would be willing to have access to the "market" information.
Russell Sears notes:
The predictive markets (the markets that predict things like election results, winners of Oscars, etc) do run very close to the proposed modification of the jelly bean test, with the added bonus that the "bettor" must be willing to lose and hence think he has an edge, like the stock markets.
One example is of a multiple choice of one out of four listing of the one not being in the old music group The Monkees. If 7% know all, 5% know two, and 5% know one, and rest don't have a clue. With all votes random, besides the choices eliminated due to knowledge, it takes a fairly small number of players to get it right. This would work even if the "expert" did not have perfect knowledge, such as the Oscars, or the stock market.
I've been reading with interest the definition of the word "master" in many situations. Looking through my checker library I found two books of interest and will make some observations. In 1909, William Timothy Call wrote his Vocabulary of Checkers. It is a small hardbound book that has become quite scarce. I decided to find the word 'master' in it and was surprised not to find that word listed, but the word 'expert' was instead.
But on the first page of his book is found the word "abecedarian." Maybe it's a new Scrabble word for many of you. Call's definition: One who is learning the rudiments of the game; a new beginner. The stage of advancement are: abecedarian, beginner, novice, student, advanced player, expert, champion. I note the obvious absence of the word "master."
Call says about the beginner on page 16 of his work: One who has started to learn something about the game as a science. The abecedarian becomes a beginner, then a novice, then a student.
Novice according to Call: An advanced beginner who has not had much experience in the game as a scientific diversion, no matter he may have indulged in it as an amusing pastime.
Thumbing through the book I find a term I have heard on some occasion: "scrub." It is a colloquialism to designate the large class of adroit players who are not rated as experts. Tyro: A beginner or novice.
On page 190 of Learn Checkers Fast, we find the word "master." Comparatively few players ever reach this high station in the game. Actually, the name is misleading, as no expert has ever really mastered the game to the extent he was immune to defeat. The author lists the following classifications of checker players: novice, amateur, near expert, expert, junior master, master and grandmaster.
Student: One who occupies an intermediate position between the novice and the expert class, particularly one who follows new play (lines of published checker play) with a critical eye.
My observation: I can see where beginners in the market (as myself) would begin at the bottom of the list and hopefully through study, listening to others, making mistakes, keeping a hand written manuscript, etc., would gain knowledge and put that knowledge to proper use in the market.
Time magazine's cover story is about the Davidson Academy, where my son and daughter are students.
Any sensible culture would know what to do with Annalisee Brasil. The 14-year-old not only has the looks of a South American model but is also one of the brightest kids of her generation. When Annalisee was three, her mother noticed that she was stringing together word cards composed not simply into short phrases but into complete, grammatically correct sentences.

After the girl turned six her mother took her for an IQ test. Annalisee found the exercises so easy that she played jokes on the testers. In one case she not only put blocks in the correct order but did it backward, too. Angi doesn't want her daughter's IQ published, but it is comfortably above 145, placing the girl in the top 0.1% of the population. Annalisee is also a gifted singer. Last year she won a regional high school competition conducted by the National Association of Teachers of Singing.
Annalisee should be the star pupil at a school in her hometown of Longview, Texas.

While it would be too much to ask for a smart kid to be popular too, Annalisee is witty and pretty, and it's easy to imagine she would get along well at school. But until last year, Annalisee's parents, Angi, a 53-year-old university assistant, and Marcelo, 63, who recently retired from his job at a Caterpillar dealership, couldn't find a school willing to take their daughter unless she enrolled with her age-mates. None of the schools in Longview, nor even as far away as the Dallas area, were willing to let Annalisee skip more than two grades. She needed to skip at least three as she was doing sixth-grade work at age 7.

What's needed is a new model for gifted education, an urgent sense that prodigious intellectual talents are a threatened resource. That's the idea behind the Davidson Academy of Nevada, in Reno, which was founded by a wealthy couple, Janice and Robert Davidson, but chartered by the state legislature as a public, tuition-free school. The academy will begin its second year Aug. 27, and while it will have just 45 students, they are 45 of the nation's smartest children. They are kids from age 11 to 16 who are taking classes at least three years beyond their grade level (and in some cases much more; two of the school's prodigies have virtually exhausted the undergraduate math curriculum at the University of Nevada, Reno, whose campus hosts the academy).

Among Davidson's students are a former state chess champion, a girl who was a semifinalist in the Discovery Channel Young Scientist Challenge at age 11 (the competition is open to kids as old as 14) and a boy who placed fourth in both the Nevada spelling and geography bees even though he was a 12-year-old competing against kids as old as 15. And last year the school enrolled another talented kid from a town 1,700 miles away. Annalisee's mother moved with her to Reno so she could attend the school (her father was working in Longview at the time).
Paul Heyne's book, Student's Guide to Economics, concludes work depends on specialization, which in turn requires trade, while trade is coordinated through movements in relative prices.
Then how prices are determined? Substitutes (everything depends on everything), costs (there are no objective costs, "things" cannot have costs, only actions do; opportunity costs), incentives (marginal insight, the value of anything and everything depends on the situation), and expectations, combined with institutions, which secure private property rights and freedom to exchange, lead to economic growth.
I believe this is an instructive book, to check if price formation for individual companies have similar factors. Besides, the author offers other interesting observations.
On scientific method I believe there is no such thing as absolute 100% proof. Beyond that, all we have is probability and levels of confidence. But what we do know is that principles of science are conservative, and this is why focus is on avoiding type one errors.
On a detour on the way home from New York I ended up in Napa playing golf. It is an interesting game and filled with market lessons and insights into human nature.
Despite our veneer of self control, golf exposes the truth of the matter, that we really have little or no control of many actions at the peripheries happening in real time at high speed. Only lengthy training and discipline and years of work allow some semblance of consistency. How true this is of market endeavors, especially beginning with the lack of consistency and lack of control, and the process of how this changes as the years and "mastery" or at least journeyman skills develop.
In golf there is a constant battle of over-correcting. One shot is too long. The next shot is too short. Correct left, too far; correct right, over-shoot. Putt short, overshoot. Constantly hysterias of overshooting combined with an emotional overlay of frustration, anger, and exertion. Perhaps it doesn't sound like fun, but in fact the process is enjoyable.
Markets seem to exhibit the same tendency to over-shoot, on a minute to minute basis, on a daily basis, and on drops like the current one, and the prior midsummer run up. All a processes of overshooting and over corrections. It seems a natural process innate to the human condition. Thursday's drop off, clearly an overreaction, followed by the inevitable over-reaction back up.
Another curious phenomenon occurred on the links amid the vineyards. Some holes looked long and the water big from the tee. Shooting big resulted in overshoot. Walking down the hole "clicked" into proper perspective and scale, and the lake seemed smaller, the tee closer. It was a sudden shift in mental framework and perspective, which could be linked to volatility as the perceived framework clicked back to a proper perspective. The same shift of scale and perspective seems to happen with some regularity in the markets.
It is interesting how quantitative models can lead to new qualitative insights in the natural world. This is the scientific process Vic has shown to be fruitful in the market. One of the weekend's discussions was about Einstein's mind experiments; the elevator and the pinhole and light leading to an understanding of the special relativity and the bending of light. So simple but so profound. Such mind experiments lead to testable hypotheses and many market insights.
Russell Sears writes:
There is an old memory trick where you place the word/phrase/date at points on a familiar journey. It is then easy to pick them up as you travel that journey in your mind. Survival often depends on being able to get home or back to the family, hence most people remember location/directions instinctively and have higher portion of memory circuitry assigned to this task.
What I realized after I started running was that I generally remember the perspective and order of things the way out much better than the way back. And after having run a trail a time or two, and then not run it for awhile, I was much more likely to get lost on the way back since I assumed it was known and did not pay proper attention to landscape changes.
So for me the real test remembering a list is if I can "pick-up" the list going backwards towards "home" and/or switch the "season" of the trail from the mental season I had remembered the list.
Steve Leslie comments:
Due to the complexity of the game of golf there is a list of points to mention.
Golf can never be mastered nor is there such a thing as a perfect round of golf.
Golf has innumerable variables which can come into play such as trees, weather, grass, wind, bushes, water hazards, sand traps, etc.
It is not always the hazards you detect that can ruin your round but the hazards that you did not account for.
Most of the hazards in golf are in front of the green or alongside it but rarely behind it.
People have died on the golf course due to lightning strikes, heart attacks, assaults and accidents.
The better the equipment used the better the likelihood of success.
The greatest who play the game are humbled and abased by its brutality.
A golfer can shoot a low score on one day and implode the next. Or a golfer can make a birdie and on the next hole post a bogey or worse.
Golfers are constantly comparing themselves to others by scores.
Golfers remember their good holes and rounds and forget the really bad ones.
There is a certain camaraderie in the game.
Professional golfers do not get paid if they do not make the cut and there are no guarantees.
It is absolutely essential to learn the rules of the game.
It is virtually impossible to learn to play the game of golf at any level of success without professional instruction.
And finally, the best golfers take the most lessons, have a mentor or are lifetime students of the game.
I may be using the wrong term here but what really makes a person a "master" of something? And, what does it take to master something? I had this conversation on the golf course the other day with the other three and we came up with four different ideas. Mine was the least kind.
Does being a master mean that one is at the top of the class in a particular endeavor? Does being a master mean there is no room for improvement, that perfection has been achieved? Webster's states a master (in one of its definitions) is one being an expert at something. Can one fall from being a master, such as the Master's Championship in golf, where he is no longer the master?
Can a professional baseball player who hits .400 be called a master at his trade if he only accomplishes a 40% success ratio? Can a trader ever master the markets, at least for more than a brief moment? Perhaps a master is the person who is the best, or one of the best, at any given moment.
Kim Zussman writes:
It seems impossible to get more than a small percentage of mostly random market movements right. However even doing that does make a difference, and a critical question a trader should try to answer is whether they add any value over buy and hold. And the question should be asked under different market conditions: Bear, bull, and flat.
There are lots of ways to ask this question, but here is an example using mutual fund manager John Hussman's HSGFX. (I don't have any position, but he is interesting and runs a mutual fund with option hedges, was finance professor, and his research seems thorough, though he's been bearish for a while.) I did regressions of his weekly performance vs. SPY (both w/div) over three periods:
11/00-3/03 Bear
3/03-6/05 Bull
6/05-8/07 Recent
Actually he does pretty well. First during bear mkt 11/00-3/03:
Regression Analysis: HUSBEAR versus SPYBEAR
The regression equation is
HUSBEAR = 0.00340 - 0.0257 SPYBEAR
Predictor Coef SE Coef T P
Constant 0.003399 0.001135 3.00 0.003
SPYBEAR -0.02569 0.03942 -0.65 0.516
S = 0.0124754 R-Sq = 0.4% R-Sq(adj) = 0.0%
highly signif alpha with flat beta
Here is the same for bull period, 3/00-6/05:
Regression Analysis: HUS BUL versus SPY BUL
The regression equation is
HUS BUL = 0.00116 + 0.469 SPY BUL
Predictor Coef SE Coef T P
Constant 0.00116 0.00064 1.79 0.076
SPY BUL 0.46866 0.04235 11.07 0.000
S = 0.00674420 R-Sq = 52.2% R-Sq(adj) = 51.8%
Alpha is not quite significant, but he must have removed the hedges to get beta to 0.5 and extremely signficant correlation. Finally here he is recently, 6/05 to last week:
Regression Analysis: HUS REC versus SPY REC
The regression equation is
HUS REC = 0.00123 - 0.0652 SPY REC
Predictor Coef SE Coef T P
Constant 0.0012253 0.0004826 2.54 0.012
SPY REC -0.06516 0.03213 -2.03 0.045
S = 0.00510472 R-Sq = 3.5% R-Sq(adj) = 2.7%
Alpha again is highly significant, but now with negative beta.
This suggests he knows how to make money in up and down markets, partly as consistent alpha and partly when to turn up beta. You can see it also in one-sample t-test vs H(0) of return = 0:
One-Sample T: HUSBEAR, SPYBEAR, HUS BUL, SPY BUL, HUS REC, SPY REC
Test of mu = 0 vs. not = 0
Variable N Mean StDev SE Mean 95% CI T P
HUSBEAR 122 0.00347 0.01244 0.00112 ( 0.00124, 0.00570) 3.08 0.003
SPYBEAR 122 -0.00279 0.02876 0.00260 (-0.00795, 0.00235) -1.07 0.285
HUS BUL 114 0.00262 0.00971 0.00091 ( 0.00082, 0.00443) 2.89 0.005
SPY BUL 114 0.00313 0.01498 0.00140 ( 0.00035, 0.00591) 2.23 0.027
HUS REC 114 0.00109 0.00517 0.00048 ( 0.00013, 0.00205) 2.25 0.026
SPY REC 114 0.00204 0.01494 0.00140 (-0.00072, 0.00481) 1.46 0.147
There seem to be three ways to beat the market:
1. Significant alpha with insignificant beta
2. Insignificant alpha, but significant positive beta in up-markets (market timing)
3. Combination of 1+2
This kind of analysis doesn't factor in volatility of returns, which is also important. There is less value in matching the market with a weekly standard deviation of 50% than 5%, at least in terms of stomach upset.
Jeff Sasmore comments:
WADR, Hussman's technical stuff may look good in a table.
The NAV on HSGFX hasn't moved since mid 2004. He missed almost all of the rally since he's so bearish. Must be related to a prominent editorialist at Barrons. If you want that sort of stability buy a CD.
Rod Fitzsimmons Frey writes:
"Master" is a term widely used in the hobbyist craft market in order to tout videos, TV shows, etc. Person X is a master woodworker and so you should buy his four-hour DVD about sharpening plane irons.
In the 17th and 18th centuries a woodworker or joiner would serve a four to five year apprenticeship which was really more akin to slavery than employment. Then he could call himself a journeyman.
The next day if he had the money he could open a shop, employ an apprentice (slave), and call himself a master.
So in woodworking, the original sense of "master" was one who, largely due to protections built into the system, could employ slave labor. It has morphed into a marketing term used to hawk wares to people who often would like to substitute money for hard work and skill. I won't insult anybody by spelling out the investment-world parallels.
For those interested in an overview of the process of mastery, I'd recommend The Cambridge Handbook of Expertise and Expert Performance, edited by Ericsson, and also his earlier work, The Road To Excellence: The Acquisition of Expert Performance in the Arts and Sciences, Sports, and Games.
Also worth reading, in summary form, is the overview of Mihaly Csikszentmihalyi's Flow: The Psychology of Optimal Experience. I say summary form because the book contains a handful of ideas that could have been more concisely expounded in an article. A major problem with the book is the lack of showing how to acquire the flow state, so the book is merely descriptive of the state, not a manual on how to achieve it (though still worth musing).
Finally, "mastery" is surely a misnomer since it implies one has reached some final state. To quote Bohr, one has already made "all the mistakes there are to be made" in the field.
In keeping with Vic's continual reminders about humility, I often think of the famous director Akira Kurosawa, one of the giants, who, when accepting an honorary Oscar for lifetime achievement at the age of 80 said that he would not accept the award for lifetime achievement, but rather for future work, because he felt he was only just beginning to master his craft.
Henry Carstens adds:
Five Principles for Growth is an interesting article on this subject, as is the book by Josh Waitzkin, The Art of Learning.
We try to limit our children's use of television. Where we do so they invariably expand their use of other modes of indoor entertainment to make up the difference. I have determined that there is a consistency in the DVD selections that my three year-old makes throughout the week. One of the proxy selections available to my children is the use of the DVD player and selected films, teaching videos, animated works, etc.
My daughter selects some films occasionally. She selects other films rather frequently. And some films she selects routinely.
No matter what happens she returns to these films. Sometimes the frequency of the selection begins to decrease. However, there is always one film that takes the place of the former as the standard-bearer for consistency. And always every one in three days or so.
I have speculated that she needs to have a foundation, a basis from which to launch her entertainment regimen. Maybe she thinks she might stray too far from her good tastes and needs to view the old stand-bys to reassure herself.
I wonder if traders and analysts in banks from Tokyo to London do not have the same psychological complex working to affect their trading habits.
Is there by chance a "favorite" price at which a currency or a stock or commodity trades each day? Not a favorite based on statistical analysis but a favorite based preference? Is there a price that just "looks better" to the collective psyche?
I'll keep watching my daughter's viewing habits. I'll keep watching the Kiwi. And when Barney calls me for a margin call or the Bank of Japan advises against playing alone I'll know my theory has legs!
One can challenge the usefulness and efficiency of the Fed when it tries to steer the economy, but it is definitely a very useful institution when credit is too scarce. The role of a lender of last resort in nicely explained in the 19th century book, Lombard Street: A Description of the Money Market.
How to Solve It, by George Pólya
As Vic would say, this has been a healthy decline. It cleared out the excesses built up over the last few months and years. The clearing of excesses by the market brings to mind the shedding of bark by certain trees. Taken from The Secret Life of Trees, by Colin Tudge:
Many trees shed their bark, sometimes in great swathes, which can be helpful in various ways. Some (especially tropical forest trees) seem to shed it in an attempt to get rid of epiphytes, which can grow in great abundance on their trunks and branches and so weigh the tree down and block its light. The bark of the eucalyptus is rich in oils and resins and burns quickly and fiercely. Oddly, this is an anti-fire device. The bark is shed, commonly in shreds, and builds up around the tree as litter. Other plants find it difficult to grow through the chemically rich, dark brew, and so there may be little or no undergrowth. When the bushfires rage they race quickly through the oily, resiny tinder on the ground - and a quick, hot flame is far less damaging than a cooler but slower one.
May this fire burn through thoroughly and quickly.
The drumbeat continues in Congress, on the networks, the net, and in our most prominent journals: save the poor person who finds himself upside down on his mortgage or unable to meet his rescheduled payment. The same mortgage he couldn't initially afford but which a banker (or other grasping facilitator) created is now more unaffordable. Ideally, these people should be standing there wailing "What was I thinking?" Instead (because this is the American Dream we're talking about), more salvation promises are being brought forth than the most ambitious evangelist could ever hope for.
It's just not fair that these poor souls who in many case told outright lies about their finances to get these loans. Nor is it fair to the bankers or brokers who, with a wink and a nod, laid out the necessary cash. No, these are great inequities and they're getting plenty of play. Deliver us from evil.
The real villain in this case is Alan Greenspan and a host of other financial types who aided and abetted this fraud. The great lie, told over and over and over again, ran like this: "The derivatives markets pass on risk to those most able to afford it." Now we have money market funds both here and in Europe unable to meet withdrawal requests. Money market funds are not magnets for risk takers' funds — they were designed and marketed as safe havens for the idle capital of those preferring to avoid risk.
So the people currently getting burned are not the heroic risk takers, but the real engines of capitalism: the savers. For years this group accepted (because it had no choice) trivial interest on substantial sums. The argument put forward by Bernanke and others was that this existed because of a worldwide "savings glut."
Sure, the citizens of a handful of countries saved handsomely. But as figures showed month-in and month-out, the industrialized countries of the world, remarkable for their aversion to saving, continued to print more and more currency. Easy money, easy lending, easy fees. Reserve standards were relaxed, lending requirements were eased, and the administration of the largest non-central-bank creators of money in the world, Fannie and Freddie, were left to the benevolent oversight of politicians.
Spare me the debtors' lament. What they've lost, or are in danger of losing, wasn't theirs to begin with. What savers have lost was theirs, and they are being overlooked once again. And if their deposit happens to exceed the uninsured maximum, well, that's not only too bad, but also shows a terrible lack of good sense.
Ben Bernanke gets a big test only one and a half years into his tenure. The risk of an unscheduled rate cut is appearing to kowtow to Wall St, soon before a likely party change in the White House. But when Main St. gets hit (i.e., all the poor credit borrowers likely to decide the election) is that a real test of apolitical FED CFC B/R?
The 10,000+ absolute return operations must have mostly been leaning long in prior four years. Those in trouble who throw in the towel on 10% decline are less likely to be successful in future OPM endeavors than those who wait for big boys to fail alongside. Lehman? Bear? GS? The latter scenario seems the kind that could mark a bottom.
James Lackey writes:
I find it hard to believe that in 2000 if the Fed would have lowered rates after the NASDAQ broke in March, rather than raise them another 50bps, the markets would have gone back to NASDAQ 5,000. I find it hard to believe if rates are lowered to the current four percent 90-day rate, that subprime house flippers and Cape Coral FL home prices will rise anywhere near old highs much less a new high in the next many years.
The damage is done and that game is over, similar to the 2001 Laurel Kenner and Victor Niederhoffer report on the death of day trading. The rates went from over six percent to one and back to five percent before stocks acted anything like the prior period. It took more than five years even though the markets or index went from 775 back to 1500. It was in retrospect a slow grind up, which is funny as that is now looked at as bad because people were accustomed to low volatility.
Yet it's the other side of a big cycle. Whenever the banks lose their ability to profit from lending — in 1999 tech didn't need the regulated banks' money; they went to the markets and IPOs. And in 2005 home owners didn't need banks; they went to mortgage brokers backed by the markets.
It is my guess that it's the Fed's job to return the business back to their clients, their regulated banks.
If you divide S&P500 cash daily closes into non-overlapping 20 day periods, there are 724 of them since 1950. If you then check the low close of the recent 20 days and the high of the prior 20 days, these drops can be compared against each other. (This finds drops as short as two days and as long as 40.) As of this morning, the current decline is -10%, which ranks 51/724 worst, which is in the bottom 7%.
Not that many sigma after all. Here are the 51 worst 20/20 declines:
Date decline
10/19/87 -0.332
11/16/87 -0.306
08/14/02 -0.218
09/27/74 -0.214
06/28/62 -0.214
09/28/01 -0.209
05/21/70 -0.199
05/31/62 -0.195
10/10/02 -0.193
04/03/01 -0.182
07/17/02 -0.179
08/29/74 -0.176
12/12/73 -0.173
08/23/90 -0.168
09/18/98 -0.166
06/18/70 -0.163
04/14/80 -0.157
08/01/74 -0.154
07/20/50 -0.140
10/21/57 -0.138
10/14/81 -0.137
10/25/74 -0.137
09/13/66 -0.137
12/23/74 -0.136
12/15/87 -0.133
05/02/01 -0.128
09/21/90 -0.126
03/06/03 -0.123
10/16/98 -0.122
09/10/75 -0.122
10/26/01 -0.119
09/16/81 -0.119
12/07/78 -0.118
11/08/78 -0.116
01/11/74 -0.111
03/14/80 -0.110
09/23/57 -0.109
08/06/69 -0.109
03/09/82 -0.108
10/25/55 -0.106
08/20/98 -0.104
11/07/00 -0.104
10/11/66 -0.103
07/01/82 -0.103
01/05/01 -0.103
11/19/79 -0.102
02/02/90 -0.102
05/07/74 -0.102
03/06/01 -0.102
08/17/50 -0.101
08/16/07 -0.100
A casual glance at the commodities charts for agricultural and metals suggests the volatility expansion in credit and equities has not infected the world of "real" produce.
Where would I find someone or a school to agree with the statement "volatility is not variance?"
My problem is with variance and not with volatility. Indeed, I might be forced to accept that the computation of volatility needs be the computation that we call variance when given some data.
So given that these topics elide and volatility is something seemingly we all experience, does anyone know of a school, perspective, or person that denies volatility and variance are one in the same? And proceeds to define volatility in some other manner?
One myth is that Hollywood song and dance men, actors, etc., are not all that smart or business-oriented.
The death of Merv Griffin reminded me of the substantial fortunes Merv, his good friend Clint Eastwood, Bob Hope, Michelle Pfeiffer and many other Tinseltown wonders have created.
In 1982 I was on Merv's show discussing my book How to Prosper in the Coming Good Years. Our pre-show green room chatter made clear Merv knew a lot more than I did! He was a superb long-term investor, accepted risk and paid great attention to details.
We both dated the same girl about then; that issue was not discussed!
Steve Leslie adds:

I remember as a youth watching the Merv Griffin Show at 4pm. He was introduced by British actor Arthur Treacher, "And here is the dear boy himself, Mervyn." He waltzed out, smiled and waved to Mrs. Miller in the front row, and opened his Botany 500 sport coat to expose a garish lining, his trademark.
He worked as a talk show host for 25 years, then went on to syndicate the two most successful game shows in history, Jeopardy and Wheel of Fortune. He was also an incredibly successful real estate investor, part owner of Resorts International in Atlantic City and the former Atlantis resort in the Bahamas.
Quite an outstanding life for someone who began as a singer with the Freddy Martin big band.
If we gap down 15 points or more I'm a buyer. Such gaps, at times bonds are in an uptrend, are generally pretty good trades. Also, the Dollar Index ratio to S&P 500 is getting bullish for stocks.
Spending hours on an airplane with nobody you know can make you crazy, enable you to do some serious thinking, or some combination of both. As I fly over the California coast I have been going over in my mind for the past five hours what the market possibilities are going forward.
I have been involved in investing and trading the global markets for 18 years now. I've really never done anything else, never wanted to do anything else, and through thick and thin, which included more than one trip to the welfare line and some really cool sports cars, never tried to do anything else. For at least seven of those 18 years the money I have been trading has been 100% my own, and for many of those years nearly all the money I had. This has given me a different approach from most, since trading other people's money while earning a 2% management fee or while taking in a nice salary while you hope something good happens can give a level of comfort I was not blessed with coming out of the gate. Whenever someone asks me how to learn to trade my response is that it's easy to learn — take every dollar you have, put it in a brokerage account, put it all on the line, and I promise you will learn very quickly how it works. I don't mean to be glib. It's just that this is exactly how I did it so I know of no other way.
I have spent these years reading hundreds of books on trading, investing, economics, economic history, statistics, psychology, philosophy, systems development and countless other subjects all with the hope that I could develop some kind of long term edge in the markets. Have I been successful? Only a lot more time will tell.
The largest position I have right now is long stock futures in the US. The method I use to manage money takes into account the current positions in the US futures markets to help establish risk/reward for me on individual positions. The belief is that when participants get skewed towards one side, the chance that a market will have a big move the other way increased substantially. This does not work every time, which is why I use stop losses on every position. This also gives me no edge on determining the path of a given move, which can be anything from a quick straight line move that lasts a few weeks before the participants react, to a multi-year choppy move before adjustments are made. I have had positions work that have had a path where they were initially very profitable, then pulled back 15-20%, only to resume the profitable path. These moves were not fun, but ultimately made a lot of money from entry to exit.
In mid-February I was getting indications that participants were way too long on the stock indices to be sustainable and I was expecting a sharp drop because of that. Surprisingly, after a two week drop in the market in late February/early March the participants went from very net long to very net short, which is the quickest I have ever witnessed this in 15 years of monitoring these data across 40 markets. My systems got long on March 14 and have remained that way since. Has this trade worked? Sure, so far. Does this mean I won't get stopped out? Not at all. This is by no means a magic system, but I stick to it because it works very well over time.
It's been a bad year for predator and prey alike. For the first time in eight years and on three occasions, I've seen lone coyotes hunting the nearby fields in broad daylight. Typically the local packs hunt as a group after dark. My 17 year old, totally deaf and partially blind Schnauzer mix doesn't go out without an escort.
The red-tail hawk, a truly beautiful bird, has joined the turkey vulture in cleaning up the road kill. Generally they like their prey live. And I've seen more vultures than usual become road kill as they are reluctant to leave a meal in the very real fear that should they fly off, others will flock to the scene. As a result, they try to hop a short distance away and let oncoming traffic pass. Occasionally they misjudge and pay the price, and occasionally one of our locals with little regard for dents or paint work will deliberately nail one (a turkey vulture can weigh 40 pounds and be lethal to windshields).
Summer started early this year, with trees and shrubs and the crocus greening up in February, but a late freeze accomplished something I've never seen before. The trees, whether oak, maple, or beech, lost all their leaves. The black walnuts flower late, so they missed the frost, but are yellowing — way too early. The many wildflowers that typically grow in profusion on my "back 40" didn't appear this year. Those few butterflies that did emerge in late February had nothing to feed on and quickly died off. The late emergers are few and are living off the several butterfly bushes we have. But whether they're sufficient remains a question.
On the bright side of the bug picture, the Japanese beetles have been few (so, too, were my blackberries, which they seem drawn to). There are bees but very few (and none of the big black and yellow ones that so industriously pollinate just about everything around here).
The hummingbirds arrived on time (late March/early April) but got caught short by the freeze. Few of their favorite nectar-bearing flowers bloomed and it's been a bad year for the spiders and other insects they'll occasionally snack on. Their salvation has been a crazy woman who is going through five pounds of sugar a week to keep five feeders full. Surprisingly, these birds which were aggressive about six years back have now established some collegial bonds. It's common to see four feeding simultaneously, which used to occur only just prior to their early October migration, when they lard up for the long flight to Central America (only once did they leave later, when hurricanes hit Mexico in the first and second weeks of October and the birds left the third week — how did they know?).
Despite three dogs who love to chase, both deer and turkey are seen frequently close to the house. For preservation's sake, I haven't cut the grass in over six weeks and at about six inches high, remains about the last available free range feed. The local farmers have brought in only one hay harvest and right now it's questionable if there'll be a second. Rolls that went for $30 last year are bringing $60 and up. A guy from Michigan trucked down 38 rolls just two weeks ago and received $70 each.
Rabbits and squirrels are infrequently seen - as is usually the case when times are hard on the coyotes. Very few cardinals, even fewer blue jays, and the goldfinch, usually numerous, are almost non-existent. It hasn't been a great year for humans either. Too hot for too long! What we really need is a return of the bees.
Free markets enthusiasts should be thankful that the present correction in the housing/mortgage industry will ensure that homeownership in America becomes much more available to the public. How can that possibly be bad? For a the long-term good, we are dealing with a necessary short-term evil. Free markets are the best system to promote growth and stability, even if it means we get penalized here and there. The key for the immediate to medium-term is for the powers that be to keep free markets exactly that: free.
This year's Spec Party had a different feel than other years', a more mature, more focused, a more comfortable, intimate feel. We had specs from all around the world: India, Ireland, Scandinavia, Zurich, France, Italy, London, Hawaii, California, Nevada, Tennessee, Georgia, Delaware. A truly remarkable international diverse experience. The depth of knowledge, expertise, and perspective was simply mind boggling. Though there were fewer, the group was more intense, more hardcore quantitatively philosophically naturalistic in the Niederhoffer/Kenner tradition.
We spoke of survival of volatility, diversity, adversity, ecologies, as we strolled from jungle environment to desert environments at the Haught Conservatory Greenhouse at the New York Botanical gardens bringing to mind the radical and swift regime changes and the necessary adaptations in nature and the markets.
We rode out to Shea Stadium to see the Mets play Florida. Baseball has so many parallels to the market. The long periods of hard effort with no score. The long innings of playing from behind, the maximum effort required while in a losing position. The rapid reversals as the Mets lost the game to a home run in the bottom of the 8th. All lessons valuable to the specs who braved adverse windy wet conditions, an anomaly in an otherwise sunny, warm, beautiful New York summer.
We went back in time to the 60s and 70s in a nostalgic trip out to quaint Coney Island, near Brighton Beach where Victor grew up, per the stories from Ed Spec. We swam in the ocean, discussed waves, rode the Ferris wheel and had a wonderful day in the sun. I had a very nice discussion about India with Sushil Kedia, and a lengthy discussion about chess, strategy, and markets with Grandmaster Davies on the way back.
The Dinner at Delmonico's was the highlight of the weekend, with a great collection of specs celebrating with Victor and Laurel in the tradition of the giants from the history of Wall Street. I can imagine that years in the future a Wall Street legend will tell of how Niederhoffer threw lavish parties and took over the whole restaurant for his friends. The food was delicious and the tap dancing and Hula from the traveling Von Sogis of Hawaii added to the fun of the evening. Among the likes of David Wren-Hardin, Bill Egan, Chris Cooper, Dan Grossman, Andy Moe, Tim Humbert, Easan Katir, John Floyd were fascinating discussions about cutting edge microstructural theories, fundamental considerations in currencies, statistical chemistry and the drug industry, and the creation of unintended toxins. But the evening was just starting; next was the Tim Melvin pub crawl to the usual midtown Irish bar where many a very tall trading tale was retold with flourish and where Melvin was characteristically seen in the arms of three beautiful blondes at once. James Goldcamp was heard to have had a really good time.
The weekend ended up with a serious and quite profound and relevant discussion of current market conditions at the Rose Garden in Central Park under beautiful blue skies and cool weather, with raccoons scurrying in the lush green arbors as Victor and Laurel espoused their theory of the markets as the mechanism that mediates between government and the the populace, and the need of the financial ecology to support its overhead and extract the maximum amount from the weak, causing not only the obvious capital allocation but also buffering the power of government to protect the needs of the populace through price and capital demands. It is a novel theory that I have never heard discussed anywhere else. The market itself is the mechanism that effects large scale-social and political change through changes in incentives, attitudes and demand, and is more than merely shuffling money. Understanding the markets as a social and political driver can lead to long term trading strategies and keep the trader on the right course.
New York was vibrant, alive, clean, young, safe, friendly. New York has a noticeably disproportionate number of young people, and slim attractive young women dressed nicely compared to other areas, something Galton himself was known to count. Even Dr. Zussman noticed this anomaly. At many clubs and bars large groups of attractive women attended, and late at night there were more women out and about than men. The taxi drivers, restaurateurs, hoteliers, and people about town, subway riders, citizens, restaurant-goers, theater-goers, were all courteous, friendly, intent and focused on discharging their social obligations and expectations. I saw no antisocial behavior, no arguments, no outbursts of anger, almost no vagrancy or homelessness. The subways were clean, very clean, well lit, and uncrowded. Even the traffic had less hornblowing and argumentation. To me, who grew up in the bad era of the 70s in the city, a real low point when the city was on the verge of bankruptcy and crime and vagrancy were rampant, it was a remarkable and enjoyable weekend in a magic kingdom.
For these wonderful and life-changing experiences and lessons in life and markets, available in no other forum, and for the creation of this unique, international, eclectic, esoteric, erudite group, and for their huge contribution of expense and time in the midst of tumultuous market conditions, we have the true genius, generosity and broad thinking of Victor and Laurel to thank. I extend my heartfelt thanks and love to them both for a truly wonderful weekend I will cherish my whole life.
Ken Smith writes:

Glad the Specs had a pleasurable weekend. I couldn't be in New York. It's a 6,000 mile round trip for me. Anyway, I do not talk sports, don't care about politics, played golf only once in my life, can't remember who the current boxing champ is, have forgotten books I've read, don't remember any poetry, can't read music or play an instrument, have no bragging to do since I never got anywhere, can't remember names of people I meet for as long as even five seconds, hate chit chat, small talk, and big talk, and daydream during conversations, all of which makes me a poor guest at a dinner table.
Is it, "Life offers so many parallels to trading," or "Trading offers so many parallels to life?" I'm not sure which is more correct, but our little family experienced an event this past week from which I could easily draw trading parallels.
We have a seven pound yorkipoo dog that's one year old and the pride and joy of both my wife and 8 year old daughter. Of course, my brothers and I (who live on the same street), being the machismos that we are, usually refer to her as a "rat dog", or "little yapper" just to do a little teasing toward that "wimpy" dog.
We live on a little over one acre out in a more rural setting. One early morning, around 1:30 AM, I took our little yorkipoo out in our backyard to do her business. I usually stay out there with her but I had a "pressing matter" to take care of myself. So, as she scampered toward the darkness of our backyard, I slipped in the house where there was a bathroom right by the back door.
Just as I was stepping out of the bathroom and putting my hand on the door knob to go back outside I heard this extremely loud and piercing cry or yelp, over and over. I quickly turned on our floodlights which lights up the whole backyard, and opened the door. I ran and jumped over a planter to see what was continuing to cry and I saw a very large coyote that had the little yorkipoo pinned down and biting her. I ran after it as fast as I could and the coyote took off.
I picked up the little dog and ran back inside to take a look at her wounds, as she was still alive, barely. She was bleeding from multiple wounds on her body and I tried to clean them off. I then rushed her to the animal hospital and they were able to diagnose her wounds and needs. She had 10 puncture wounds in her from the teeth of the coyote (a couple of them were dime size).
Needless to say, I wouldn't have shared this experience if it didn't have a happy ending. With antibiotics and other medications she has recovered and we have to keep her from running and bouncing around all the time.
How did this happen? First of all, we don't have a fence surrounding our property, which would have offered a preliminary defense. Secondly, I took my eye off her for about 40 seconds and in that time the coyote went in for the kill.
A few months ago I placed a trade and neglected to check for announcements. Zeal without knowledge! Within 9 seconds, after the announcement, my trade was down $45,000, and a Lobagola was not experienced, much to my dismay. I had only about half of the puncture wounds that our dog experienced. I survived too, but what a lesson! And, yes, I do feel like a yorkipoo in a pit of ravening wolves when I often trade. But I'm getting tough.
Kenneth Womack responds:
I too live in heavy coyote territory (both species). What I plan to ask my father on his next visit down to see the grand-kids is, what is the nature of a coyote?
It appears at once to be mostly opportunist, skittish to the extreme and easily agitated in the retreating sense. Yet there are times when I've seen them overly aggressive, and not always during times of urban encroachment. They seem to be perpetually hungry but their raw speed makes one think it could facilitate an easy meal at the drop of a hat…or chihuahua.
Either way, my sense of the coyote is not a positive one. There's something too rangy, too suspicious about them. And I do detect coyote-like behavior in some markets and their denizens. If coyotes could speak and write I trust they'd be employed designing Forex web pages and working as cabaret doormen.
Ken Smith remarks:

I am in touch with the critters. On a drive to the ocean I once saw a coyote on the other side of the road, a road kill. He hadn't been hit again and was still fresh. I stopped the car and got out to look at him. Dead as dead can be. But he was a predator with great cunning and I have respect for the critters. I opened the trunk of my car, put the fellow in, and aborted my trip to the ocean, returned home and buried him in my back yard.
Scott Brooks explains:

Coyotes gulp meat while dogs chew.
Take some ground beef, put it in a plastic trash bag, seal it (so nothing can get to it), and set it on your roof for a few days, making it good and rancid.
Get a sponge and cut it into small fist-sized pieces. Get some cotton twine (it is crucial that it be pure cotton). Wad the sponge up into as small a ball as you can. Wrap it in the cotton twine so that it remains small (like the inner part of a baseball).
Then get a clothes-pin (for you nose) and some latex gloves.
Retrieve the rancid meat. Put the clothes-pin on your nose (it will stink), put on the surgical gloves, and cover the cotton bound sponges with the meat, making little meat balls.
Dogs chew their food (make sure the final product is between a golf ball and baseball in size), so they won't swallow the cotton/sponge part.
Coyotes gulp the food down. Rancid meat and cotton will break down in the coyote's digestive tract. The sponge will not. End of coyote!
Or if you're rural enough, put some rancid meat in the yard at night, get one of those "rabbit squealer" tapes and play it. Sit on your roof with a .22 or .17 caliber. Whack 'em and stack 'em.
Spread the dead bodies of the coyotes out along your property line. The coyotes are not stupid. They will figure out fast enough that the cost associated with the "trade" in the lamb yard is a much higher "vig" they may be willing to pay. You'll have to do this for a while, and again every few years.
If you're not rural enough, an arrow works just fine, too! So do traps. If you use traps, you'll need to be willing to follow up with an arrow or a .22.
Pitt Maner adds:

As an alternative to the medieval "sponge" method (probably quite effective) you might want to try marking your territory with wolf urine/scent. Coyotes have invaded many areas where wolves once kept them in check.
Here in the States all horses run counter-clockwise (you can almost feel this answer coming, can't you?) except the ones I wager on, which, due to an optical illusion known among professional gamblers as "being slow," appear actually to run backwards.
But in all seriousness, the clockwise/counter-clockwise question is a very good one. Why should American horse races should be run opposite horse races everywhere else in the world? The horses certainly don't seem to care; European horses frequently ship to the U.S. and perform well despite having no "real race" counter-clockwise experience. And therein lies the answer. As usual when things that don't make sense, politics is to blame.
The first circular racetrack in the U.S. was built by Col. William Whitley near Crab Orchard, KY in Lincoln County, 50 miles south of Lexington in one of the first three original Kentucky counties. Reportedly, the only thing Whitley hated more than the British was losing a horse race. When he built his racetrack, he mandated it be opposite the British style of racing in every way possible. The racing surface was made of clay, not turf, as was customary in British racing. And most important, he reversed the course that the horses run from clockwise to counter-clockwise.
Incidentally, would you believe that Man-O-War in 1920 was the last horse to win the Belmont Stakes in clockwise fashion? From 1867 to 1920 the Belmont Stakes was run clockwise "in keeping with the European tradition." But hey, it's New York. What else would you expect?
Internet Radio and Beyond, by Ross Miller.
I just spent a few days at Ularu, Ayers Rock, in the middle of Australia.
The reality is it's a fascinating example of sedimentary layering followed my uplift in terms of geology. The myth is the original land owners say it was built by 'hands' and is sacred.
There are more market myths than reality. One I think is that the markets are pretty much always the same, supply and demand coupled with emotions.
I had a delightful dinner this week with the largest bookmaker in Australia (it's legal here). I asked if I wanted to crunch numbers through a computer to understand winning horses what would be the most important thing to look at?
His reply was oh, so telling. "Right now pace, that means more now than speed ratings".
He went on to explain how things have changed in racing (I thought it was just horses running around the same track as for the last 50 years). to his trained eye it all changes, all the time. Seems the markets and races have lots in common.
With the inevitable firings that will take place at quant firms, a deluge of stat arb talent will get recycled into other related fields. And let's not forget those formerly employed as quants in mortgage land.
In a previous era, when Banker's Trust ruled Wall Street derivatives, desks were able to get away with egregious pricing against dumb-as-rocks clients. The old saw "risk flows to the dumbest guy in the room" was perfectly illustrated. When the scandals at Orange County and P&G broke, banks collapsed and desks were dismantled. Wall Streeters were scattered to insurance companies, corporate treasury desks, pension managers and other banks. With the infusion of intellectual property, clients got smarter and were finally able to figure out the vig. That correction to the imbalance of knowledge raised the "ethical" conduct bar in derivatives.
The vigor of capitalism will ensure these quants find a home, and I wonder where those homes will be and how that will reshape the industry and the game.
The engineering student who did the fabrication of an air conditioner on top of his sedan is a marvel of ingenuity and individualism. Bo Keely out in the California desert might think of doing something like this. Keely built structures in the desert so he could live there, where there is no water, no electricity, no plumbing, no transportation, no telephones, no computers. The fire department could never get there in time to snuff out a blaze. The Air Force flys overhead with jet blasts and drops bombs three miles from his hole in the ground where his intimates are rattlers, insects, rats, tarantulas, scorpions.
Animal studies suggest all creatures attempt to maximize calorie density, and recall that:
Carbohydrate=4cal/g
Protein=4cal/g
Fat=9cal/g
Since we cannot predict the future, there is survival advantage to consuming as much as currently available and store the excess as fat for leaner times to come.
Rather distinct from devolved creatures with >100%LTV on the lair, and their evolved predators who thought they snuck away with the fat.
In 1940, with Hitler running amok in Europe and the US gearing up for war, John Steinbeck and marine biologist Ed Ricketts chartered a six-week expedition into the Gulf of California (Sea of Cortez) to make a study of the marine life in the region. The Log is the brilliant narrative of their voyage, from detailed accounts of preparations, collections, methods and observations to the sometimes bawdry, sometimes comic observations of their hired crew.
Market applications jump out of every page as they detail survival strategies used for various conditions. They marvel at the complexity of life while observing its brutal simplicity. Always, the individual is considered in relation to the whole.
Written between the Grapes of Wrath and East of Eden, Steinbeck is at his best in observing not just the marine life, but the people of the region and the effect of their group upon the people. You get an unfiltered run through his (and Ricketts's) mind at the time.
This is the type of book that once you finish it, you go right back to the beginning to reread and relive favorite parts. Already, I miss my time aboard the Western Flyer.
I talked to my farmer the other day. We haven't gotten much rain this summer, and haven't gotten any on my farm in the almost the last month.
Corn doesn't do well when temperatures rise above 90. Really 94 is the demarcation line for corn. Above that temperature corn really begins to suffer and yield is adversely affected. It's been above 94 for sometime now, some days above 100. Couple that with no rain and problems are brewing.
Spot thundershowers have helped some areas but around my farm in northwest MO and southwest IA we're hurting.
When driving across the state on I-70 (which bisects MO from east to west) you see corn and beans that range from looking OK down to puny. It's a function of rain. If you were lucky enough to own land that caught some thundershower cells this summer, you're probably doing OK.
And my food plots are almost a complete bust this year, too. My warm season plots, which consist of corn, soybeans, sorghum, sudan grass, lablad, cow peas and other assorted items, are likely to be a complete loss this year. These plots are planted in areas that are not the greatest of soil (for regular crops) but are located in good places for wildlife access and hunting.
My cool season plots, which consist of various clovers, alfalfa, and legumes, are suffering too. The weeds are overcoming them but we can mow the weeds down. Clovers, alfalfa, etc. need more water than the weeds, so in drought situations the weeds have a huge advantage.
It could be an interesting year for grains. I wonder what opportunities the grain mavens see coming out of the Midwest?
Mike Ott replies:
Contrary to what Scott has seen, those of us in real corn country are expecting a barn buster. Crops look great in Iowa, and I've been all around checking things out. There is a notable difference as I go south, but everything north of us looks really good.
I stepped out for a smoke during dinner this evening. A clean looking, 50ish healthy man darted by asking if I had a spare cigarette. I passed on a cigarette to be greeted with "I bless you. I will make a miracle come true for you." I asked what kind of a miracle? He said depends if you want a good one or a bad one. I asked why would I want a bad one? He said well many do. I will help you in your business and if anything else is possible for me.
I asked where do you live? He said that he was homeless. I asked then why don't you do the miracle to get yourself a home first? He said he didn't need one. He told me the new President of India is a smart woman (I understand he keeps up with current affairs). Then he says he is God and he wanted the dollar to go down. He said at a time the dollar was more than the pound and now he sees it going to a point where there would be 14 dollars required to get one pound. He concluded with telling me that his blessing to me is to go short the dollar and the I will be very rich. All of this within three minutes of igniting a cigarette and dragging in the last puff.
What sort of a ghost it is? I have never met with a market ghost before. What should one do with this conversation? Ignore? Come back to your computer to look at the charts and get more conviction that the dollar is rallying at least 10% in the next 12 months? Or should just one beware of lending cigarettes to unknowns ever again in life?
It is with great sadness that I report the death of one of our own, John Kuhn, of a heart attack. He was beloved by all who met him. He was a great family man, a great scholar, a great athlete, a great writer, and a creative person who was loved by everyone who met him. I had the pleasure of giving him some happiness from time to time with instructions in tennis.
He was a good man, always optimistic, totally busy with a hundred interests, always learning new things and always striving.
Charles Pennington writes:
I was very fond of John. I knew him mostly from limited visits, however, even in that amount of time it became clear that he was a very good man, just as you describe, and curious to learn new things. He would chat with me about programming. Mr. Kuhn had a good tennis game as well, and he always got out on the court and gave everyone an enjoyable game. It's very disappointing to hear of the loss. I hope we can convey to his family our appreciation for him.
Laurel Kenner recalls:

John Kuhn was wise and funny. I only met him in person once, but he went out on a limb for me in a personal medical matter, treating me like a family member. It happened in 2005 and I was scared. John heard about it, and arranged for me to go up to Harvard, where his niece Lisa is an important physician who specializes in the pertinent field. I went up to see her, and she was wonderfully kind and superbly efficient. She was so good that I went back to her for a follow-up just two weeks ago. She squeezed me in. No problem in either case, but a lesser doctor might well have messed things up.
Here are some of John's posts that show what a great storyteller he was, what a smart guy, and what an individualist. I'm sorry for this loss.
At: 1/29/05 14:18

"I trade for myself," I say if asked, as it helps me not touch client portfolios of common stock which can often do better if left alone. Another thing I no longer mess with is home financing. After much diddling in the past, I've converted and would recommend a fixed mortgage. When things go awry, the last unpleasantness one wishes to heap on current troubles is a rising monthly mortgage outlay.

Increasing costs happen anyway. Heat, water, electricity, etc. Where I live, real estate taxes compound at over 5% per annum (since I installed my first computer tracker about 11 years ago) despite prop 2 1/2. Communities roll with the economic times and when times are good, the town managers are ingenious at coming up with vital "extras", new fire house, new high school, etc., which the town approves in haste. These become part of the compounding base. Your real estate taxes will go up each year and if your experience is like mine, always by more than you expected.

The only thing that has grown faster than real estate taxes is home value. Again a vindication of a good principle: if you are young, get the biggest house you can handle.

In the past few years the most consistent mis-estimate has been expectation of increasing interest rates. Again now the sentiment is heavily tilted against duration by the bond gurus. Perhaps they will be wrong again. But all this tells me, after living in all kinds of unpredicted rate environments, is that consistent accurate prediction constantly confounds the experts.

It is very hard to move to a fixed rate at say 6 3/8 having passed on a 5 3/8. But if you have a fixed at 5 3/8 that is not several years old, it's easy enough to roll it to a lower fixed.

At: 4/25/05 10:14

Times have changed: I worked in Paris (Banque Morgan as it was then called, Place Vendome) in 1960. In those days the extreme strength of the dollar combined with very cheap prices to make even the best meal equivalent of half a dozen Big Macs. Perfectly potable wine $.20 the bottle. At the bank you were fed free lunch, usually outstanding quality. And you could get a bottle of wine for an extra 30 cents.

We lived at the time 50 km south of Rome on a nice hunk of land with a beautiful farmhouse acquired for $12k. Good governance was seldom discussed. Even there the food was too distracting as was the stunning beauty of the Italian countryside.

Buffet was already buying stocks for the long haul. Our villa would have been a good spot to park some money as well. We put 10k in and due to dad's death in '85, had to sell for $300,000. 1985 was a while ago. Dad was always a bit lucky and his time to depart this mortal coil was one more example, as thence the cost of living in Europe, with dollars or even local currency, began a very earnest escalation, and the quality of his life, physically, socially, and financially was beginning to decay. And contemporaneously with his death the idyllic period when in Rome one could live like a king with relatively little died too.

I'm not sure if one can't point to overall degradation of currency worldwide combined with prosperity of a more real sort creating a far more intense competition for just about everything. Locally this year, to provide the creature comforts our students deserve along with paving the cracks in the road, it's another $500/year from this taxpayer. Real estate taxes here have compounded at 5.5% under prop 2 1/2 over the past dozen years. To insure myself and wife with good health plan, $16,000 a year. Data I have read recently on the lack of advance of most of the workforce in terms of real wages for many many years suggests that the challenge for all of us is to stay at the top 5% of the wage earner universe, or learn to appreciate less worldly pleasures — and shop at Wal-Mart.

12/24/2005
Secrets and Lies

For the biggest of the older bucks, it's the stock market front and center now and forever. And the biggest of the bigs not only own stocks, they own investment management companies, venture capital companies, and now LBO companies. The maximally moneyed types have been doing VC investing at least since I was in my teens, 40 years ago. That's in the US. Also I had a wealthy Swiss client 20 years ago who kept a rolling stable of a dozen money managers around the globe, weighting the contributions on performance and strength of the local currency.

When I was sacked, the agent comforted me with, "Well, you outlasted all but three of the of the dozen on board when you started." They paid the highest fees, found the best managers and those that did not keep up, "aufwiederluege." Hundreds of millions in the old days, when that amount could really spend.

Still, one of the best way to make big money is to print it. That's VC with other people's money, ownership participation and performance fees. If you can hit a really long ball, it can become a gift that keeps on giving. I just Googled the first WASPy VC name I ever came across, Greylock Partners, and up popped a list of three of its best competitors, and on top of that list was the second VC name that had come to mind, Accel Partners, much younger but of similar lineage. I think too of Bessemer and Morgan Stanley. Even J. P. Morgan. It may not take money to make money, but it sure helps. When William Weld ran for the governorship of my fine state of Massachusetts, he was asked by a reporter, "Where are you going to get the money to finance your campaign?" Weld, displaying his intuitive grasp of the common touch, replied, "We don't get money, young lady. We have money!"

The old rich get blasted for a variety of reasons, not all without merit. But whatever their faults, they endure, as they've long known the basic secrets in plain sight about the stock market, not only about the long-term upward compounding of the market, but also the huge benefits available with leveraged compounding that redounds from the judicious application of huge chunks of other people's money.

When I was about 40 I started to wonder, "If the market mostly always goes up, why aren't there more management companies out there owning stocks and claiming the pleasing increases in clients' portfolios were the result of the intense sweat of their own brows?" And collecting the ever-increasing fees the market mistress hands out with pleasing generosity irrespective, within tolerable limits, of whether one's relative heap had been "naughty or nice." Now that there are more mutual funds than stocks and the hedge fund population is at all time high, what was in my youth a mysterious and seemingly almost private realm is now the province of all.

It reminds me of professional golf. We see the names of a handful of top players, and are ignorant of the others in the top 150 beavering away in the sun, making from one to several million a year.

In the money management game, there are thousands of me-too companies, nowhere near the top 150, providing tens of thousands of portfolio managers and analysts and support staff with very nice lifestyles despite the well-broadcast reality that investing directly in the S&P is available almost for free and does better than most of the money managers. The market supports so many. I'm most amazed by the crumb feeders: remora getting paid for their variations on the books.
Jeff Beckwith adds:
I am very sorry to hear that John is no longer with us. I too was a recipient of his counsel. About this time last year I asked for advice on a particular situation my family was facing and John responded. He sought out a couple of his long-time friends from college to help with answers and in the end provided my wife and me with some very cogent and valuable information that helped clarify our decision on the matter. The world lost a very good man.
It seems that Motorola (MOT) comes out with a good handset that everybody wants every five years or so. Considering that, we have a couple more years to go until the company will have another blockbuster handset again. This failure by Motorola is a big positive for Nokia (NOK) on many fronts. Or to piggyback on a well-known Motorola advertising tagline: Goodbye, Moto - and hello, Nokia.
First, it shows that Nokia's management can execute despite not having the "hottest" phone on the market (i.e. Motorola's Razr). Also, it will be further taking market share from Motorola; I estimate its margins will further improve, driving its earnings north of two dollars a share over the next couple of years. After seeing Nokia's second-quarter results, that estimate could come sooner rather than later.
The best part is Nokia doesn't have to do anything heroic to achieve that goal. Operational leverage (higher volumes spread over fixed costs) and a shift to a higher margin (more feature-rich phones) will do the work. This was the driver of the company's truly incredible operating performance in the second quarter.
The second quarter was simply spectacular: operating profit in every segment with the exception of its networks division grew in the high double digits, and sales climbed a whopping 28%.
At the current share price, you are not really paying for the network segment. In fact, since it loses money it detracts from the company's valuation. But at some point its profitability will turn positive and the division will become a contributor to Nokia's bottom line.
Samsung is a conglomerate, and although it's a good one, it still lacks Nokia's focus. Despite being located in a lower labor-cost part of the world, South Korea-based Samsung doesn't have a cost advantage against Nokia, as Finland-based Nokia manufactures its phones all over the world, including in China. Nokia has proved to be the Dell of cell phones from a cost-structure and manufacturing-efficiency perspective and Apple-like when it comes to innovation, it comes out with several dozen phones year after year.
There is still upside in Nokia's global market share because Nokia has just a small market share in the U.S., accounting for only 4% of its volume. It is only a matter of time before Nokia starts taking market share in the U.S. It has already started to design U.S.-centric phones. As Nokia regains market share in the U.S., this will drive its global market share. Despite not having the phones in the U.S. that consumers seemed to want, Nokia still has an excellent brand reputation in the U.S. so it just needs to fix relationships with U.S. carriers — AT&T (T), Verizon (VZ), and T-Mobile, and start selling phones that the rest of the world is so crazy about.
Disclosure: I own Nokia stock
Tomorrow is the anniversary of the atomic bombing of Nagasaki. If you go to Wright-Patterson Air Force base in Dayton, Ohio, you can see the plane that delivered the bomb — Captain Bock's B-29, appropriately nicknamed Bockscar. At the display you will find a description of the airplane's combat history and a replica of the Fat Man bomb. There is also a sign that identifies the plane as "the aircraft that ended WW II".
The other night, on the anniversary of the Hiroshima bombing, my wife, my 22-year old daughter, and I watched White Light/Black Rain, an HBO documentary I recommend. When it was over our daughter asked if the film's judgment of President Truman and the United States as "war criminals" was fair. The only answer I could offer was "perhaps". But, I went on, if the atomic bombings were war crimes, it is hard to see how the fire bombings of Tokyo were any less of a crime. And, I said, you get into some very deep ironies.
Our daughter, who has always been kind, knew that it was time to throw her dad a fat one belt high and over the middle of the plate. What ironies, she asked?
Well, the few people I have met from China who were old enough to remember the Second World War would not be likely to share the filmmakers' deep sympathies towards the Japanese victims. Why? Given what the forces of Imperial Japan did, it is still very hard for older Filipinos, Koreans, Chinese and East Asians to avoid thinking that the Japanese deserved equal misery. The trouble is that almost all the men, women and children incinerated, blasted and irradiated to death in 1945 had little or nothing to do with the bayoneting, shooting, bombing and starving of other men, women and children in Nanking in 1938.
That is why moralizing about war and history is so dangerous; you end up with the Marxist illusion that you can pick and choose only the parts you like. But how can you justify Hiroshima and Nagasaki? I can't.
But what the filmmakers refused to consider is what the alternatives were in summer 1945. That is a story that does not fit their retrospective bystander holier-than-others moral outrage. "What is that story?" Admiral Nimitz, who was angered by the waste and irrelevance of the Battle of Okinawa (which in a matter of weeks took the lives of 50% more sailors than all the Americans who have died in the multiple years of the two Iraq wars), wanted to blockade Japan and literally starve the country into surrender. He and Admiral King thought that General MacArthur's enthusiasm for invasion of Kyushu was near lunacy.
George Marshall was initially in favor of MacArthur's plan but became more doubtful as the estimates of likely casualties continued to rise above the Army's first estimate of only 31,000 casualties in the first 30 days. That estimate had been based on a comparison with the Battle of Luzon as had Nimitz and King's initial estimate of 41,000. Okinawa made Marshall rethink everything. In the 82 days of the Battle of Okinawa the U.S. forces had over 72,000 casualties, including 18,900 killed or MIA (including those who later died from their wounds, the total deaths rose to over 20,000).
Normandy — the battle that everyone still remembers as the supreme sacrifice –had had 9,000 fewer casualties, including British, Canadian, French and Polish forces. By the time the first bomb was dropped the casualty estimates for the invasion of the home islands of Japan had risen to as high as 1.7-4 million Americans (including 400,000-800,000 deaths) and 5-10 million Japanese. In anticipation of that slaughter nearly half a million Purple Heart medals were procured. After Korea, Vietnam, Iraq I, Afghanistan, and Iraq II, the U.S. still has 100,000 left in storage.
Steve Leslie writes:

Even today, as debates run rampant about exit strategies pertaining to Afghanistan and Iraq, there is never an easy outcome to any war, for in the end the real victims are the innocent civilians left to the morass that is blown-out buildings and ruined homelands. They are exploited and destroyed as their lives are forever and irretrievably torn asunder. There is no glamour in any war despite references to the contrary.
Politicians declare wars and soldiers fight them. The pols in their well-protected ornate offices forget that war is so much more than statistics, 30 second sound bites, or dots on a map.
Patton once said "compared to war, all other acts of human endeavor pale in comparison." Sadly he was much too correct.

Jazz fans in NYC might check out Charlie Haden at the Blue Note for the next couple of days. The bass legend (and personal friend) is playing with different accompanists this week to commemorate his 70th year, and we took in last night's show with Ethan Iverson at piano.
It was hard to resolve whether the riffs were logical or emotional, and this conflict implies they were emotional. Great irony was in ample evidence, just in case there's not enough in your day to day.
Bring a lady, or your wife, and you will have a nice evening.
The long-time produce clerk at the locals' supermarket here in Aspen was chatting up a customer this morning.
"Do you watch the stock market? It's been going down down down. Yes it jumps every now and then, but still, it's going down.
"Then I heard on the radio that a lot of people are going to start walking away from their mortgages….just walking away from their houses….Do you think that can happen here?"
The customer was probably a local real estate broker, because he paused and gave a very detailed description of how the different sub-markets in this area would behave under different mortgage market scenarios.
"Okay, okay," the clerk continued. "So you think I should still go ahead and buy that house?"
At that point I couldn't find anything else nearby to pretend to examine, so I moved on.
A Kennedy/shoeshine boy moment?
I played a game of "Points by Unforced Errors" today (some call it tennis, but I'm at the level where I can't say that I really earn any of my points yet). My playing partner is a fellow trader and business partner and we've been trying to get out and play in this great Arizona summer weather. It's only about 90 degrees when we play.
During the match I was thinking there are market participants who can actually qualify and quantify other, weaker, market participants who offer them "points" by their unforced errors. It would fall into the category of of prey in the predator/prey relationship, I fear.
Wikipedia's definition of an unforced error: "During play, an error in a service or return shot that cannot be attributed to any factor other than poor judgment and execution by the player."
I really can't think of another way that the great traders can make money but by taking advantage of, and relying on, the errors in judgment by other participants. So, perhaps "points by unforced errors" is really the only way someone can make money in the markets, and in many other endeavors.
Chris Cooper extends:

Unforced errors in my trading have proven very costly. For the purposes of reminding myself to avoid making them again, I've compiled a list of trading errors made recently.
For my manual trading –
1) Fat finger mistakes resulting in incorrect trade size.
2) Fat finger buy/sell mistakes.
3) Overbetting/underbetting the bankroll compared to some standard
determined a priori.
4) Forgetting to set the alarm clock.
5) Distractions at known trading times.
For my automated trading –
1) Programming bugs causing undetected deadlocks.
2) Suboptimal handling of broker downtime.
3) Faulty logic to handle some exceptional real-world trading situations.
4) Failure to reconcile broker's end-of-day positions with my own.
5) Inattention to "hidden" fees.
6) Slow switchover to redundant equipment.
Given unforced errors such as these, plus the commissions I pay, it is a wonder that I manage to make any money at all.
—
keep looking »
Archives
Resources & Links
Search