Mar
22
Interesting tidbit on Case Shiller home price index: what sizeable metro areas are not among the 20 cities?
The west has eight of the 20 while NE and Rust Belt have seven if you add in DC, leaving five to cover the Mason Dixon states and Texas. Seems they need to add five cities to that index.
Also, Charlotte prices climbed year over year on today's report, but I would think there has not been much compression in Austin with only a 1.5% vacant home rate compared to national average of 2.8% according to US Census data (contrast this with >5% in areas of Florida).
Oct
5
Bubba's BBQ is the only spot to find bbq and home cooking in Jackson WY. The rest of the town has raw fish and vertical food morsels on large plate,s so this is an oasis amid the pretense that is the former cowboy town.
Bubba's serves brisket, ribs, and pork as well as a BBQ bird or two. I think the brisket and birds are your best bet. Good size servings and Southern vegetables too. A good stop on the BBQ trail.
Didn't try desserts, but one woman makes her husband drive her from Salt Lake City, four hours away, to eat the buttermilk pie.
Sep
26
In radio rotation this week: Lyle Lovett's latest CD It's Not Big, It's Large is doing well on the charts covering Texas music. But the rage is about another Texan, Alison Krauss and her new CD with Robert Plant (Led Zep singer, for the youngsters out there). Really good stuff and not a gimmick. Again proves the talent of T. Bone Burnett as producer. He should be inducted into the Music Hall of Good Taste for all his work.
Sep
14
Larry Williams has pointed out he is concerned about returns on the day prior to the FOMC meeting, which coincides with the former Fed Chair's big appearance on most media. One wonders if his aim is to steal some thunder from his successor, or a deft move by his agent to sell books. Either way, Big G now playing for his place in history as a friend of the common man by saying he tried to help but didn't know the evil private sector would take advantage of his policies — to the point of sounding as if he thinks we should see a 50bp cut.
I don't think a tweaking of rates either way will matter much. To end inflation, it would take Volker's disdain of politics to raise rates 400-500bp and commit economic hara kiri in the Western economies; and, to stimulate it would take 200-300bp of cuts to float the miscreants and that would take a Big G like attraction to the limelight. Little B is more political scientist than politician.
One survey that crossed the wires while I was out in Jackson was the Duke Fuqua survey of 840 CFOs of major US firms. Despite assurances from human resources surveys that hiring will be about the same as last year, 16% of the CFOs say the credit crunch has them reducing hiring growth and 30% reducing capex.
Sep
7
Austin's most famous unknown guitarist is David Grissom , who has a CD out called Loud Music . In the first four tracks and on tracks eight to 10 he shows why he's a favorite among those fortunate enough to hear him. As a boy wonder in 1989 on Joe Ely's Live at Liberty Lunch, he impressed the critics enough to warrant several Guitar Player magazine stories and an instructional CD deal. After playing on two more rock-oriented John Mellencamp CDs in the 90s, he left to return to Austin and do his own thing. Loud Music gives you a glimmer of his playing with sustain and getting a harmonic chime right up to feedback as he picks like a West Texas storm. Worth a listen. Find it at Waterloo Records Austin online , or elsewhere on the Web. One way I can tell if I really like a CD is to put it in the pickup and the next time I get in, if the volume startles me, then it is a good one. This one has some! Also, he has a new signature guitar out.
Sep
7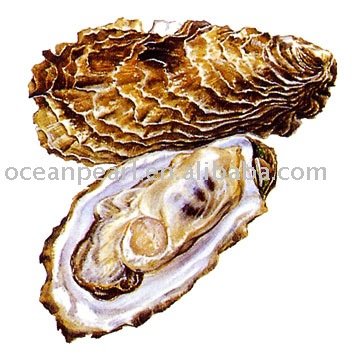 In the US, those oysters along the Katrina coast are some of the sweetest and largest found. But here in the southern Chesapeake, which has the best oysters on the East Coast, those found on the Middle Peninsula are even sweeter, almost like butter. However, don't expect to find the best on a plane to NYC — waterman keep their best for local customers, as most in the cities have no idea how a good oyster tastes. We have to call a tug captain named Puddin', who is about 400 pounds, and he'll send a diver down by a bridge support to get some of the really large ones in return for beer money. If you want the best, come down to the Urbanna Oyster Festival on the first weekend in November you'll be very pleased. On the Eastern Shore, the Chincoteague oyster is a saltier (brinier) lad with a taste that some NYC critics prefer, but in oysters (and music) it gets personal after a while. I've been along the NW and NE coasts and those oysters taste like seaweed to me.
Alan Millhone adds:
A few years ago we stayed in Blainville with our French-Canadian friends Jean-Claude and Joelle. One day with the tide out Jean-Claude took me, my wife Vickie and our oldest grandson David out oyster hunting. The law there is that any oysters on the outside of the oyster cages were free for the taking by anyone. We waded into the soft seabed and collected a bucket of fresh live oysters. Jean-Claude and I shucked the oysters while Vickie and Joelle prepared a clear sauce for them. I prefer a hot sauce — but, when in Rome! They were great. Nice memories.
Bill Rafter advises:
Always go to a real oyster bar, where you can watch the staff shucking the oysters. Watch for a while (not just five minutes), ask questions and then tip the guy when you're done. Note that they can enter the oyster from either the bill end or the hinge end. If you are going to shuck them yourself, don't buy many, as you will probably give up. I like using an awl and entering from the hinge end. Avoid using a hammer and smashing the bill end to gain entry. The shells are quite brittle if hit that way and you will be picking the bits of shell out of your mouth.
You may want to try clams first, as they are considerably easier to open, but not as interesting. Do not waste money buying a "clam knife" which has a sturdy handle and a really dull blade. A paring knife with a sharp blade is best. Little Neck clams are small, tasty and considerably easier to open than Top Necks or Cherrystones.
At home: If you have access to clean salt water, get a bucket full and put the critters in there for several hours. As they have been shut up for hours or days in a cooler, they have been defecating in their shells. A couple hours in salt water and they will clean themselves. After you dump the water you will be most glad you did. You don't want to ingest that stuff.
Frequently, clams and oysters are sold at bayfront shacks. Most people are put off by that, but if the shack does of volume, patronize it. If you are coming to Long Beach Island NJ, there's such a place on Bay avenue in Manahawkin.
Sep
3
BBC America on DirectTV is airing the new season of Top Gear on Monday nights. It premiered last week with homemade floating cars and a convertible minivan segment –and the Stig wrecked a Koenigsegg CCX.
Alston Mabry adds:
Top Gear also runs on BBC Canada. It's a great show. Funny, informative, very well produced. The three hosts are clever, and the show is like watching Monty Python meets Road & Track. Strong recommendation.
Jun
26
Kailua-Kona, Hawaii is the world's capital for big game fishing; 1000-pound fish are common. It's summer and the catch is on. On a typical gamefisher, a 35-64 foot luxury sport yacht, they will run four lures on four poles, one short corner three or four waves back, one a bit longer, one out deeper and one in the far corner about seven waves back. With the lures in we have a good depth for action and if they are hit the line won't get tangled and when the boat turns, the lines won't cross. When a lure gets hit, it's "fish on!" and time for a long fight.
When fishing for big game in the market, I sometimes run lures under at varying depths, say three to seven waves back, hoping to catch some big game. Sometimes only the short lure gets hit. Sometimes all the lures get hit at once and there is a lot of action with hands full and it's time for a big fight.
Mark McNabb extends:

The boat industry is somewhat bifurcated, as the high end seems to hold while the blue-collar powerboat side is soft. Diesel in the south Chesapeake Bay is near $2.55, while in resort areas with good sport fishing in NC and VA Beach it can run $3.55 or more. After seeing Harborfest and several weekends of boating in the bay, I would say the shock of higher prices last year is wearing off for the fishing-oriented. As my friend who has run a 62' Buddy Davis off Delaware says, "Fuel is the cheapest part of owning a boat. If you cannot afford to fill it up, it is time to sell."
Tuna, mahi, and wahoo are running nicely off VA Beach and Hatteras this week. Grilled a friend's tuna catch last night with cilantro and lime over pecan wood. It's mahi or crab night at the Bay tomorrow. Our neighbors have so many blue crabs, we're getting dozens (not cheap this year either) just so they can clear the way for the ones in their pots.
Tim Melvin adds:

Around Kent Narrows, the Bay has been very busy. Mostly go-fasts and upper end cruisers. As Prof. McNabb noted the high end is fine. They have enough to afford what they want. Middle class, mid sized fishing boats, and center consoles are seen a lot less. Sailing is very active out of Annapolis but those cheapskates use the wind! It's not just a legend about the cheapness of sailors — having worked in, owned part of and spend a lot of time in waterfront bars, the difference between a tip from a sailor and a power boater is in the 100% range.
Large Vikings are selling very well, as are the Cigarette-style boats, especially Sonic and Formula. The after market in Intrepids right now is actually higher than original sale price.
May
11
I had the opportunity to go to Tides Inn for a wine tasting. When our host initially said "Austrian" you can imagine the look on my face, but I did find one good one: Gruner Veltliner "Bergdistel" Tegernseerfof Wachua 2004. The rest tasted like apple Ripple…
And If you want to hear a catchy vocalist who is more appealing than Bjork (who is known more for her Emmy show swan outfit than her music) then check out Feist . Her new album with the song Sealion is very good — a bare-bones pop-folk-indie sound.
Jeff Sasmor adds:

In July I'm headed out to Rocklahoma '07, also being called MulletFest. It features White Lion, Slaughter, Quiet Riot, Ratt, Poison, Winger, Dokken, all the Hair Bands.
Oct
9
The US is six-for-six for the prize so farr, which means the Literature prize will go the the North Korean press release describing the "happiness caused by the bomb test."
Economics goes to "expectations-weighted Phillips Curve" dude. An odd choice, since a Phillips by any other name still a Phillips… Once you introduce expectations into economics you get its bastard child: finance!
Gregory van Kipnis replies:
The 'new' Phelps isn't like the one we remember, the 'old' Phelps, who wrongly theorized that inflation was inversely related to unemployment.
I especially like the way Phelps balances Rawlsian theories of social justice for the least advantaged with the injustice of depriving entrepreneurial types of their need for self-expression. Should a society be limited by serving the needs of the least at the expense of the best, or does it not follow that by bringing out the best from the best, all of society, including the least, benefit?
Prof. Adi Schnytzer adds:
Maybe the Nobel team will try to embarrass the Turks by giving the Literature prize to Elif Safak, but I'd like to see Ismail Kadare get it. Stalinist writers aren't appreciated enough any more!
Aug
14
I dropped in on the Orioles vs. Yankees game yesterday and found the Yankees fans to be far more entertaining than the locals. In fact the amusement cause me to miss seeing some pitches, (the Orioles' pitchers must have been Landis-ized or the NY hitters on Prozac so it was worth watching the performance from the mound).Having said that … as if one can say they actually see the pitch. When the Yankees would come to U.N.C. and play the Tarheels in March, I used to think the pro game was all about pitching, but seeing the guns on every fielder makes you appreciate defensive play and at the least notice other parts of the game more.
A friend says he would rather watch the games on TV, and that actually going to one is too distracting, like attending a Formula One race and only remembering what tops the Ferrari girls wore. I have to say that this is true for everything but college basketball it seems.
Markets are similar with bits and pieces of honey draped on every news release, only to discover that each is meaningless and the price action says all:
Market gets all it wants and needs nothing — last Friday …
If retail data over the next two weeks confirm the long bond, late August will be a nice buying opportunity to early August's selling opportunity.
Archives
Resources & Links
Search