Sep
19
some comments on the big decline.
(1) it was a decline red in tooth and claw with bonds, stocks, and gold down.
(2) it was harbingered by the decline of 47 bucks in gold on thursday. a once in a decade decline. the main reason there was a status incongruence.
(3) everything bad for the US. the 70 billion of equipment left behind. and all the US could come up with was that the afghans and their allies aren't smart enuf to reverse engineer it.
(4) the foreigners have to decide on options expiration whether they should continue their US buying. with the US in decline from the withdrawal and everything related, why should they park in US.
(5) the status incongruence of the admission we killed 19 civilians in the drone strife. but this was clearly an attempt to come up with good talking points about our over the horizon capability. this was the only thing they coudn't blame on pele another incongruence.
(6) the incongruence of Milley worrying about sanity of Trump but not concerned about the montreal semantic test for other high officials. incongruence of no punishment for generals who worked for raytheon and g.d. but impeachment if pele did it.
(7) as the professor says, the market moves to every higher numbers with cataracts along the way.
Jeff Watson writes:
With many talking doom and gloom regarding the future, it is a noteworthy accomplishment for the S&P to only be 2.5% off it's ATH.
Mark Graham asks:
so what's next come monday?
Jeff Watson responds:
Who knows what the market is going to do on Monday. Who cares what I think? Who cares what anyone thinks should happen in the future? Why should one trust the "experts?" People might have an idea of what might happen, but that's about all it is. I can't count the times I've been perfectly convinced something would happen and it didn't. What happens tomorrow happens, and you will either be right or wrong. That's the case for every one of us. It doesn't matter what Chair, Bill, Sogi San, Larry, myself, or any other member of this list thinks the market is going to do. It only matters what you think and how you navigate the often treacherous currents, eddies and shoals of the markets. Opinions given for free, market tips, supposed insider info, etc are worth less than what you pay for them. LeFevre talked all about tips, and allowing others to do one's thinking for them, and his advice should be heeded.
Larry Williams joins in:
There are people I listen to intently; they have established they are worth listening to…some are on this list. An explanation of why a trader expects such and such to happen is not a "tip". Big difference.
Jeff Watson clarifies:
Since I obviously wiffed the ball in my previous reply, to clarify and make my point clear, the message was it's best to keep one's own counsel.
Larry Williams concurs:
Yup, listen to all but pull the trigger at the target you see.
Nils Poertner adds:
I think what is tricky for most people to understand that in many other parts of business life (in particular as an employee), one can do very well as long one is social enough, aggressive, disciplined enough, progressive etc… or went to the right school…
whereas maneuvering mkts (long-term - over decades) by oneself requires a different mindset altogether - and trading even more so than pure investing
Aug
31
I don't believe in psychology, I believe in good moves!
- Bobby Fischer
Met top player in chess (IM level), who started trading in 2014 and has done very well for himself. Loved his attitude re learning.
Chess is wonderful training ground as ppl tend to look at things more objectively.
Think about it - to be good at chess player- one has to become very honest with regards to oneself. Self-deception is not going to work for long.
And empathy means real empathy (understanding moves of others, not projecting own fantasies which modern world is all about). Kids got to learn chess more.
Michael Cook agrees:
Couldn't agree more!
I think there are a good few other parallels. If we take a game in a series as a trade, eg sometimes you can see your position degrading over time and sometimes something you never saw coming, in a move or two, completely destroys you. If it's obvious to you, it is highly likely it is obvious to your opponent (the lack of value of first order thinking) etc etc.
Nils Poertner seconds:
agree. modern psychology is overrated and chess (and other board games) under-rated for the human mind.
so many ppl have strong views about this and that (eg academic world). and that is fine for me, but in chess one is getting more or less direct feedback within a few minutes or hours.
An enjoyable few minutes with one of the best:
Magnus Carlsen's Mind-Blowing Memory! World Chess Champion tested
Aug
24
One of the things that make me a poor manager but perhaps a leader mindset is to me pointing out problems with out a proper solution seems, well, silly.
At the trading desk here in Weston with Mr Vic, the one thing that caught my eye quickly was the FTSE and it's low prices. I have no clue so google landed the link below. any ideas?
Has the FTSE 100 really performed as badly this century as it appears?
Nils Poertner muses:
good spot - many other indices are rich (and firms, too, eg. Apple)?
long FTSE is probably the next big thing for Cathy Woods - am mentioning her name since she gets a lot of bad press in Europe but her calls have been quite good in last few yrs.
Paul O'Leary is skeptical:
FTSE an unlikely place for Cathie Wood to find the hyper growth she looks for.
A reader offers a critique:
The author shoots himself in the foot when he says if you bought all the companies in FTSE 100 in 2001 this is what you would have got…the constituents have changed. I skimmed the rest because it was clear the author didn't really know what was going on.
James Lackey clarifies:
Thank you paul, my apologies to all. My better question is what is wrong with English stocks or is that a bad question, i.e., nothing is wrong? I've lost so much money buying laggards and value, specs forgive me.
Big Al theorizes:
Here's a theory: The Digital Revolution has been one of the greatest expansions of human activity/productivity/wealth in history and it has been centered in the US, as have the stocks of the companies surviving the competition for doing the revolutionizing. The winners have been added to indices, and the losers dropped. This equity/index mechanism has far outperformed all others.
James Lackey responds:
Big, that is what I needed! I was lost (did not get the joke) and as usual was the last to know.
Stefan Jovanovich provides an historical perspective:
Big Al nails it, once again. The British invention of industrial production achieved the same startling results; within a third of a century, the center of the world's low-cost production of fabrics shifted from the hand-looms of India to the "infernal machinery" of the Midlands.
Aug
13
Jeff Watson writes:
The market weathermen, self described sage like realists, always see trouble on the horizon and are compelled to give all knowing, logical reasons the market will get hit. Sometimes even invoking "science." To them the pressure is dropping hard, the seas are building, and we're about to get hit with sustained gale force winds. It's always doom and gloom to them. They want the little guy to get scared, pitch his position and make the broker money, rinse and repeat. Meanwhile, Steve provides some perspective and his chart lists 49 reasons for the market to get hit…while the S&P went up 35X during that time. Unfortunately the brokers don't want their clients looking at charts like this or reading Dimson.
James Lackey agrees:
Jeff says what we all learned the hard way. The market in stocks is an engine designed to go up. Any business decisions based otherwise are in between risk-based conservative - which in most cases is a good thing - and ruinous, as the vigorish will grind you to a long-term guaranteed loser.
Michael Cook responds:
I broadly agree with this but let's not take it as written on tablets of stone.
One of the nastiest human failings in my opinion is recency bias and for investors in US stocks, an entire career (unless a very seasoned investor indeed) has been a basic bull market tempered by the bear markets of 1997, 2002 and 2008 and whatever the hell March last year qualifies as. Recency bias on steroids.
But it doesn't mean it must always be like that. Just ask eg the investors in the Japanese stock market 40 years ago who pretty much are still waiting to be making money now…
Leo Jia adds:
Even if there is a sharp drop, it will only be shallow and short term. This is not a big bubble and there is no euphoria yet. If one suspects big money are selling, the question is what is the alternative to the US market. Perhaps the worry will be legitimate when Turkey and China become out of any concerns.
Nils Poertner writes:
what makes the difference between folks who are in the market - and trade successfully in the long-term and those who don't is often the acquisition of implicit knowledge. Things we know are true on some level, and that we need to experience personally many times to know that they are true - not in the absolute sense but more intuitively - and percentage-wise.
we live in a very explicit world now everything needs to be spelled out. but the "absense" of something is a better guide than the appearance of an event.
an example would be that SPX drops by 3pc one one day (after months of overheating) - AND the financial press is somwheat quiet aout the drop. as long as they are loud…one can normally relax a bit more.
not to be confused with long-term investing. eg, some of my English friends who bought prime real estate in the 90s in London, and levered up every year with new flats, are all fabulously rich now. was it being lucky or smart? who knows? implicit knowledge is underrated - was my point to say.
Leo Jia comments:
Even if there is a sharp drop, it will only be shallow and short term. This is not a big bubble and there is no euphoria yet. If one suspects big money are selling, the question is what is the alternative to the US market. Perhaps the worry will be legitimate when Turkey and China become out of any concerns.
Duncan Coker writes:
Agreed, it's worth noting that the 00's were the worst decade since the 30's for stocks. I'd propose there was a bearish recency bias going on during the 2010s.
I liked the video about carnival scams. I recall "winning" an album at age 13 from a darts game on the boardwalk at Asbury Park, NJ. No doubt I overpaid. It was a vinyl from a band I had never heard of at the time called the The Allman Brothers which forever changed my life in music.
Aug
10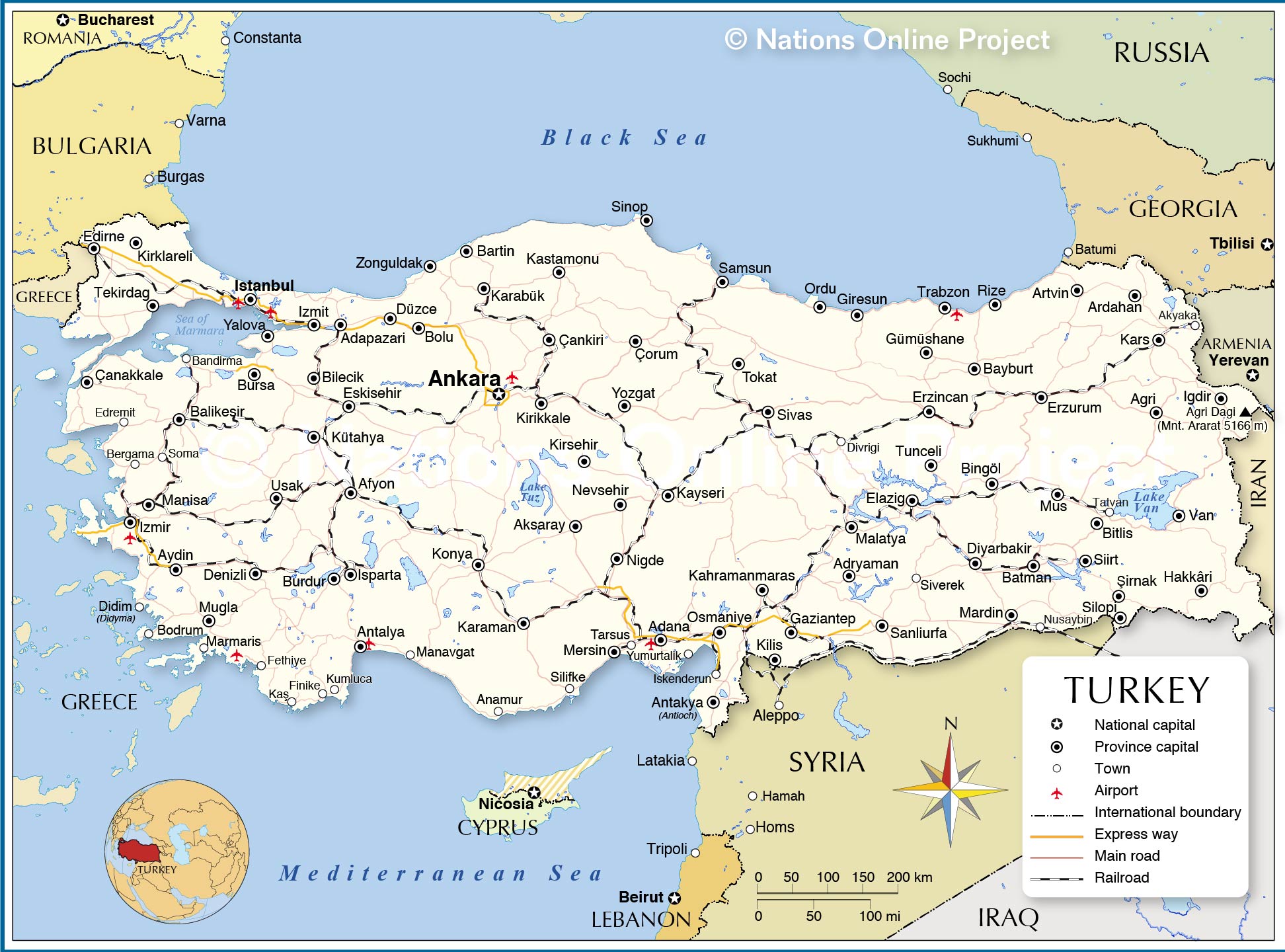 Leo Jia asks:
Any thoughts on the prospect of Turkish economy? Is Turkey a good buying opportunity now for holding 5 years?
Larry Williams clarifies:
Is the Turkish economy about the same as the Turkish stock market?
Some references:
The CIA World Factbook: Turkey/economy
iShares MSCI Turkey ETF (symbol: TUR)
Nils Poertner responds:
as we know from other EM countries, listed equity can be really a good play - even with fx tanking. see Latam and many Asian countries. a vast "play" on the USD (as lots of banks are financed in USD - and EUR) and a bet on the faith in the current regime. cap controls an issue.
understanding EM requires study of previous bull-and bear mtks for EM mkts itself- doing the tedious work - building implicit knowledge over time, cycles, mass psychology, whateever it takes - it is worth it, Jia and a lot of fun - as one learns from it and can share with others.
John Floyd writes:
Larry has somewhat taken the words out of my mouth on the economy and stocks in Turkey. I would expand on that somewhat given the unorthodox nature of the current Turkish administration and the expanding Taliban presence and thus likely growing chance of further friction with the US, following recent and historical comments by the head of Turkey on the topic.
As economy and FX it does sure have the potential to get things right and turn for the better. But, the odds of that happening and the headwinds against it seem rather large at the moment. The current path is one of further unorthodoxy in policy and leadership combined with expanding debt that will likely lead to a default or restructuring and FX going from 8.6 north of 10.
Reserves are tenuous at best, local capital outflows a perennial risk, and the need to continue to pump up the economy through credit, tourism headwinds given COVID, current account deficit of 5%, etc…
Given the circa near -20% returns for the Turkish indices there may be some gems within the them with careful selection, as is needed in China given the P-like oligarch crackdown there as the aim by X is to stay in power for life and control data and tech to do so.
James Lackey suggests:
As John clearly said the news risk..what about the derivative of the big Mac index and or the hot dog stand.
If I'm forced to value a stock on foreign exchange correctly, I'd go to Turkey, rent a flat, and open a food stand and sell Harley Davidson T Shirts. The McDs index of brands is HOG. I can sell merchandise like a roadie at a show and let's use the most recognized brands in the world.
Mercedes
Toyota
Harley
Sell shirts for 6 weeks and my guess is you're going to learn exactly what's going on.
Larry Williams adds:
Bring lots of NIKE stuff to sell.
Jayson Pifer provides local insight:
Fwiw, I can offer some boots on the ground perspective. I spend a few weeks a year in Turkey and have done so for the past 15 years, missing last summer due to covid however please take the below comments with an appropriate amount of salt. Each time the conversations come up on investing in real estate there. And each year, I come away boggled at the lack of progress and steadfast in keeping money away.
If I were to hazard why the Turkish economy isn't more than it could be, I would suggest that it is the general absence of faith in any of the government constructs. Without commenting much on their current 'populist' leadership, I mean to say that the average person has little faith in the police, courts, and laws and work around or without them. (plied with a bit of scotch and I could relate some Keeleyesque tales of my encounters there with these systems
)
Absent true legal financial recourse, trust stays in small personal circles that are difficult and slow to grow and this has various and deep side effects. As an example, if one were to meet a VP of a bank in the US or UK, you might assume they had interviewed for the role from a range of candidates and/or had been in the role for a while and knew the business and their area. One would likely be correct in those assumptions. In Turkey, you do not have that assurance as they will probably have gotten their role through a circle of acquaintances. They may be qualified or not, but they are almost certainly in somebody's inner circle.
The low trust and inner circle workings are seen in both the political and business environments. When new leadership comes in, it is typical and considered normal to bring in their trusted group, reward them for their loyalty and displace anyone they do not trust. Partisanship there compounds the issue, similar to the partisan wars in Google but with more serious consequences if one supports an out of favor party (eg. non-AKP).
Wrt the stock market, my impression is that it's a lottery. There is money to be made, for sure, by smarter and luckier people than me. But the risks are real.
I don't have numbers, but my anecdata shows a worsening brain drain with talented turks leaving the country and those that have returned are struggling.
Taking a further step back for the five year horizon posed originally, my impression like Mr. Floyd's is that Turkey has headwinds and not much to stop it from falling. My questions are what could change to reverse this trend? A change in leadership is often cited, but it would not create an overnight increase in trust. I could barely speculate how long it might take, but would guess decades if all went well. While it's not exactly fair and I'm out of my historical depth, I compare it with Iran when it went down the path of Islamic leadership in '79. How will Turkey not fall into the same trap?
Theodosis Athanasiadis comments:
Historically real exchange rates have been a good predictor of emerging market economies and equities through the mechanism of cheap exports, labor, external investments etc. they are a form of valuation for the whole economy. I see them currently at multi-year lows which has been bullish for equities in Turkish lira for the long term.
John Floyd responds
Yes, on real rates in Turkey that is true and can be seen in the standard OECD PPP, but that has been like that for ages and you need the positive catalyst for change…..move to orthodoxy one way or another….monetary, fiscal, and geopolitics…should gradually grow confidence in varying degrees and speeds and drive capital flows in a positive fashion if it occurs and given valuations you can find some gems I am sure…perhaps on well capitalized companies that can benefit from the inflows and cheaper FX…plenty of meals for a lifetime if you look at Argy, Venny, Russia, SA, Zimbabwe, etc…
If anyone is bored, I did an interview on Turkey last August - it somehow has gotten just under 20k views that highlights both contemporaneous points at the time and some of these longer term issues.
Alex Forshaw writes:
Erdogan is in bed with the asset heavy industrial elite of Turkey… this is China but with very ineffective capital controls (mainland Chinese stock performance has been terrible for 12+ years btw, altho indices don't include juicy dividend yields). They're all massively overleveraged, and basically long and wrong The only way is devaluation / financial repression (forcing inflation >> cost of capital) until they deleverage… but Erdogan can't really let them deleverage because the economy would implode, Turkey is poor, the opposition is highly organized with high recourse to violence (Kurds), so Erdogan would be dead. So they just keep building and building, but who's going to come?
Seems to me that Turkey is uninvestable until Erdogan is gone…but he's a de facto dictator…so he can't go.
Leo Jia offers more data:
New home sales are down lately, which may be caused by the pandemic:
Turkey: new home sales
But existing home sales shot up sharply in recent years:
Turkey: existing home sales
Jul
28
it is one thing to lament how much rigidity we see from the progressiveness - and it is another thing how much un-necessary rigidity we are subject to. eg. self-sabotage is another way of saying it - in particular in trading.
see also Brett Steenbarger on it.
Archives
Resources & Links
Search