Nov
14
why would someone buy a bond paying 2% interest for 30 years if the expected inflation was 5% or more a year? There is a growing fallacy among R's that inflation is going to ruin us. but the bond rate shows that expected and actual inflation is going way down.
This should provide a big boost to d's before the nov 2022 election. and a tremendous disconnect in the way the public is contemplating one of the hypothetical but transitory and ephemeral problems that they attribute to bbb and other boondoggles.
much more salient is the diversity, equity, inclusion tests that are explicit or implicit in all government and masters 100 regulatory capture firms.
it is distressing to see someone like victor hanson and so many other clear thinkers so wrong-headed about the problem of inflation. long term bonds are up in price about 4 pts since sep month end.
the problem with bbb is not increased inflation or deficits but replacement of private control of capital with government, socialism and pork.
Theodosis Athanasiadis comments:
I believe it is prudent to separate expected inflation and expected real rates when one looks at nominal rates. You can look at the tips and get those numbers. Right now expected inflation that the bond market is pricing is the highest it has been which means that rates have stayed low because of zeroish expected real rates. In other words the bond market is pricing a sort of stagflationary environment for the next 10-30yrs. How likely that is is an open question.
Some other things to keep in mind:
- 30 year rates are weighted averages of future expected inflation. At some point the fed will tighten and this will stabilize inflation creating a mean reversion. This is what drives the yield curve flattening
- bonds historically have offered a crisis protection which in theory means one can hold them even if he expects negative return as a cheaper alternative ie to buying puts
Aug
10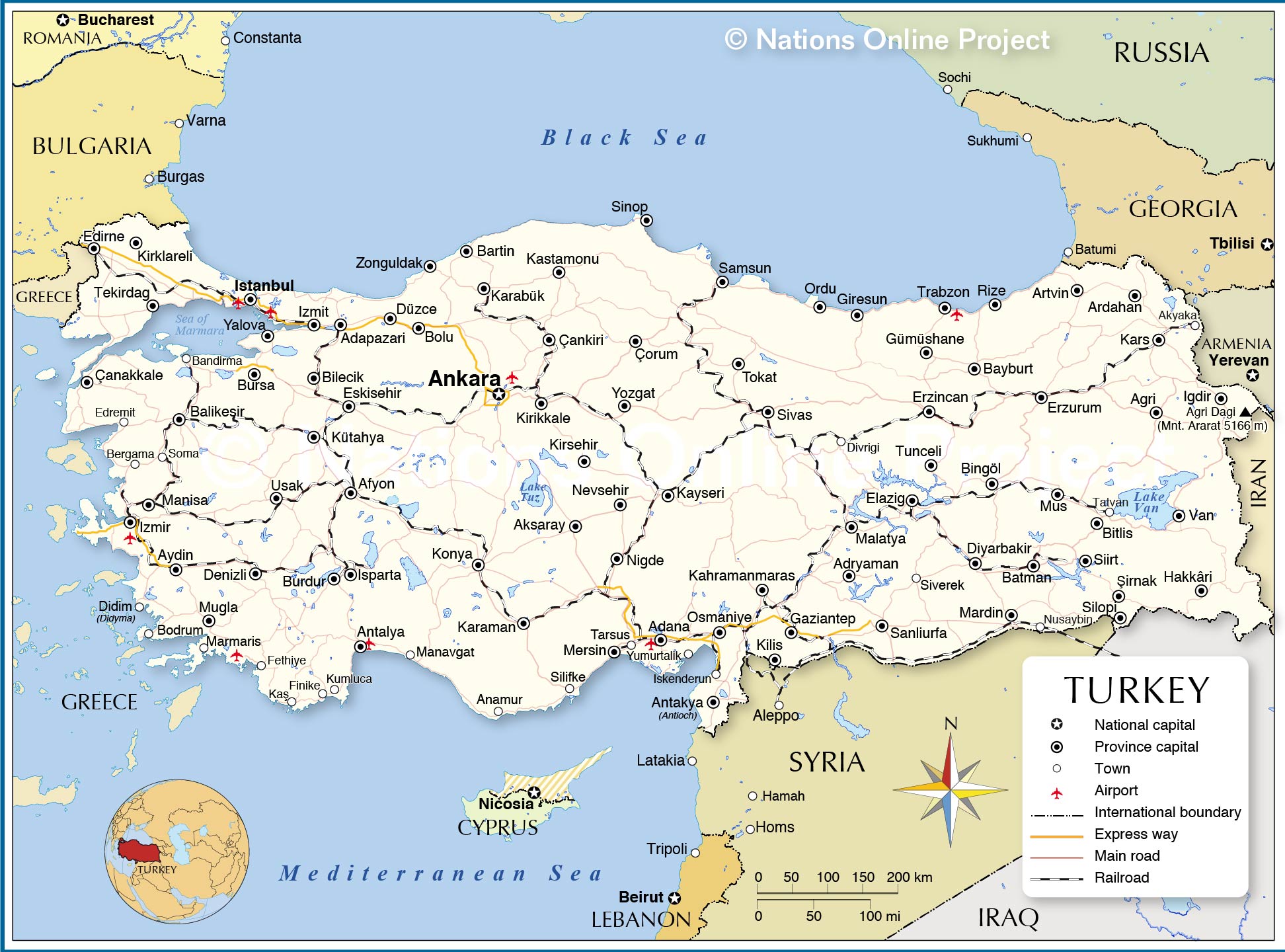 Leo Jia asks:
Any thoughts on the prospect of Turkish economy? Is Turkey a good buying opportunity now for holding 5 years?
Larry Williams clarifies:
Is the Turkish economy about the same as the Turkish stock market?
Some references:
The CIA World Factbook: Turkey/economy
iShares MSCI Turkey ETF (symbol: TUR)
Nils Poertner responds:
as we know from other EM countries, listed equity can be really a good play - even with fx tanking. see Latam and many Asian countries. a vast "play" on the USD (as lots of banks are financed in USD - and EUR) and a bet on the faith in the current regime. cap controls an issue.
understanding EM requires study of previous bull-and bear mtks for EM mkts itself- doing the tedious work - building implicit knowledge over time, cycles, mass psychology, whateever it takes - it is worth it, Jia and a lot of fun - as one learns from it and can share with others.
John Floyd writes:
Larry has somewhat taken the words out of my mouth on the economy and stocks in Turkey. I would expand on that somewhat given the unorthodox nature of the current Turkish administration and the expanding Taliban presence and thus likely growing chance of further friction with the US, following recent and historical comments by the head of Turkey on the topic.
As economy and FX it does sure have the potential to get things right and turn for the better. But, the odds of that happening and the headwinds against it seem rather large at the moment. The current path is one of further unorthodoxy in policy and leadership combined with expanding debt that will likely lead to a default or restructuring and FX going from 8.6 north of 10.
Reserves are tenuous at best, local capital outflows a perennial risk, and the need to continue to pump up the economy through credit, tourism headwinds given COVID, current account deficit of 5%, etc…
Given the circa near -20% returns for the Turkish indices there may be some gems within the them with careful selection, as is needed in China given the P-like oligarch crackdown there as the aim by X is to stay in power for life and control data and tech to do so.
James Lackey suggests:
As John clearly said the news risk..what about the derivative of the big Mac index and or the hot dog stand.
If I'm forced to value a stock on foreign exchange correctly, I'd go to Turkey, rent a flat, and open a food stand and sell Harley Davidson T Shirts. The McDs index of brands is HOG. I can sell merchandise like a roadie at a show and let's use the most recognized brands in the world.
Mercedes
Toyota
Harley
Sell shirts for 6 weeks and my guess is you're going to learn exactly what's going on.
Larry Williams adds:
Bring lots of NIKE stuff to sell.
Jayson Pifer provides local insight:
Fwiw, I can offer some boots on the ground perspective. I spend a few weeks a year in Turkey and have done so for the past 15 years, missing last summer due to covid however please take the below comments with an appropriate amount of salt. Each time the conversations come up on investing in real estate there. And each year, I come away boggled at the lack of progress and steadfast in keeping money away.
If I were to hazard why the Turkish economy isn't more than it could be, I would suggest that it is the general absence of faith in any of the government constructs. Without commenting much on their current 'populist' leadership, I mean to say that the average person has little faith in the police, courts, and laws and work around or without them. (plied with a bit of scotch and I could relate some Keeleyesque tales of my encounters there with these systems
)
Absent true legal financial recourse, trust stays in small personal circles that are difficult and slow to grow and this has various and deep side effects. As an example, if one were to meet a VP of a bank in the US or UK, you might assume they had interviewed for the role from a range of candidates and/or had been in the role for a while and knew the business and their area. One would likely be correct in those assumptions. In Turkey, you do not have that assurance as they will probably have gotten their role through a circle of acquaintances. They may be qualified or not, but they are almost certainly in somebody's inner circle.
The low trust and inner circle workings are seen in both the political and business environments. When new leadership comes in, it is typical and considered normal to bring in their trusted group, reward them for their loyalty and displace anyone they do not trust. Partisanship there compounds the issue, similar to the partisan wars in Google but with more serious consequences if one supports an out of favor party (eg. non-AKP).
Wrt the stock market, my impression is that it's a lottery. There is money to be made, for sure, by smarter and luckier people than me. But the risks are real.
I don't have numbers, but my anecdata shows a worsening brain drain with talented turks leaving the country and those that have returned are struggling.
Taking a further step back for the five year horizon posed originally, my impression like Mr. Floyd's is that Turkey has headwinds and not much to stop it from falling. My questions are what could change to reverse this trend? A change in leadership is often cited, but it would not create an overnight increase in trust. I could barely speculate how long it might take, but would guess decades if all went well. While it's not exactly fair and I'm out of my historical depth, I compare it with Iran when it went down the path of Islamic leadership in '79. How will Turkey not fall into the same trap?
Theodosis Athanasiadis comments:
Historically real exchange rates have been a good predictor of emerging market economies and equities through the mechanism of cheap exports, labor, external investments etc. they are a form of valuation for the whole economy. I see them currently at multi-year lows which has been bullish for equities in Turkish lira for the long term.
John Floyd responds
Yes, on real rates in Turkey that is true and can be seen in the standard OECD PPP, but that has been like that for ages and you need the positive catalyst for change…..move to orthodoxy one way or another….monetary, fiscal, and geopolitics…should gradually grow confidence in varying degrees and speeds and drive capital flows in a positive fashion if it occurs and given valuations you can find some gems I am sure…perhaps on well capitalized companies that can benefit from the inflows and cheaper FX…plenty of meals for a lifetime if you look at Argy, Venny, Russia, SA, Zimbabwe, etc…
If anyone is bored, I did an interview on Turkey last August - it somehow has gotten just under 20k views that highlights both contemporaneous points at the time and some of these longer term issues.
Alex Forshaw writes:
Erdogan is in bed with the asset heavy industrial elite of Turkey… this is China but with very ineffective capital controls (mainland Chinese stock performance has been terrible for 12+ years btw, altho indices don't include juicy dividend yields). They're all massively overleveraged, and basically long and wrong The only way is devaluation / financial repression (forcing inflation >> cost of capital) until they deleverage… but Erdogan can't really let them deleverage because the economy would implode, Turkey is poor, the opposition is highly organized with high recourse to violence (Kurds), so Erdogan would be dead. So they just keep building and building, but who's going to come?
Seems to me that Turkey is uninvestable until Erdogan is gone…but he's a de facto dictator…so he can't go.
Leo Jia offers more data:
New home sales are down lately, which may be caused by the pandemic:
Turkey: new home sales
But existing home sales shot up sharply in recent years:
Turkey: existing home sales
Archives
Resources & Links
Search