Aug
13
I found this article about Gustav Born quite fascinating.
Gustav Born was a physician and pharmacologist who taught the world about blood clotting. In 1945, he was posted as a British army doctor in Hiroshima, and noticed that most of the survivors of the atomic bomb suffered from chronic bleeding. He demonstrated that exposure to radiation destroys the body's platelets to cause bleeding and laid the basics for treatment of bleeding and clotting disorders, some of which are still used today.

In a lifetime of research, he made major breakthroughs in histamine, stomach acid secretion, how involuntary muscles work, how adrenaline works and much more. He demonstrated how aspirin helps to prevent heart attacks and strokes, how high blood pressure can cause heart attacks, and how plaques break off, which causes clots to form resulting in heart attacks. He showed how white blood cells help to prevent infections.

Brilliant achievements often come from having outstanding genes and being exposed to brilliant people. The number of famous and brilliant people in Gustav Born's family is impressive and the creative genius of their close friends and colleagues is almost unbelievable.

Refugees from Nazi Germany, Gustav was the son of physicist Max Born, who received the Nobel Prize for his work on quantum mechanics and whose friends included two of the greatest physicists of all time, Werner Heisenberg and Albert Einstein. In 1933, when Gustav was 12 years old, Hitler came into power in Nazi Germany and his father lost his job as physics professor because he was Jewish. Gustav Born remembers his classmates refusing to play with him and hitting him because he was Jewish.

Albert Einstein told them to leave Germany immediately. These were horrible times, but some non-Jews showed great courage. Nobel prize winner Max von Laue, who was not Jewish, suffered greatly for supporting his Jewish colleagues. World famous and Nobel Prize winning physicist Max Planck went to see Hitler in person to ask him to let Jewish scientists keep their jobs, but Hitler "foamed at the mouth and wouldn't let him talk any more". Sixteen Jewish refugees who fled Nazi Germany went on to win Nobel prizes.

The Born family moved to Cambridge University in England, then to the University of Edinburgh where Max Born became professor of physics. Gustav was a brilliant student who could have studied anything, but his pacifist father encouraged him to go to the university's medical school so he could avoid having to kill anyone in the coming war with Germany. His grandfather was also a physician.
Stefanie Harvey writes:
It would be 17 if Lise Meitner had not been excluded in 1944 (the prize for Chemistry went to Otto Hahn exclusively.)
Jul
12
Parrondo's Paradox with a 3 Sided Coin:
Parrondo's game is a recipe for proving one need not always search for a winning strategy (or algorithm) in a game," Benjamin said. "Classically, there are many applications of Parrondo's games, ranging from explaining physiological processes in the cell to increasing our understanding of Brownian motors and even in diversified portfolio investing. Classically, Parrondo's paradox has been shown to work using classical random walks.
Mar
8
Robots were going to strike terror into the hearts of all workers and devastate incomes and the economy. They were cited as a reason to sell stocks back in 2009-11 by our resident robot pundit, actually one of the best times ever to buy stocks.
Where they at, though?!
Did they go the way of "peak oil?"
Stefanie Harvey writes:
One of the issues with robotics and automation is that designers frequently anthropomorphize their construction and use cases.
This is silly (with the exception of "companion" robots.)
Effective robotics enhance or extend human competency. Lift more, survive harsh environments, no need for down time.
The technology needs a bit of improvement but one driving factor is that human life is cheap. As we near 8 billion people we are the ultimate commodity; there is no cost driver for widespread adoption. Yet.
Stefan Jovanovich writes:
Stefanie is letting the mad Rover down easy. No one whose enterprise must do things better, faster and lower price has paid any attention to the Department of Labor statistics since public employees became unionized. No one who cares at all about people having better lives thinks "robots" (sic) threaten anything. If applying the labor theory of value really worked to produce wealth, ditches would be dug with teaspoons instead of mini-backhoes.
anonymous writes:
Based on capital investment, it appears businesses are not even bothering to build the robots. Check out this tweet with chart from Adam Tooze:
"Historically, tighter labour markets in US drive wages and capital substitution —> higher investment. Since 2014 that pattern has uncoupled. @CapEconUS @SoberLook"
Feb
14
Researchers think the reason is linked to Social Security and retirement
About one-third of Americans immediately claim Social Security at 62 and 10% of men retire in the month they turn 62, according to researchers.
Stefanie Harvey writes:
Locally, this was called "Lockheed" syndrome because so many men who retired from Lockheed in Northern California (usually at 65) died within a few months.
Perhaps there is utility in the gig economy (/sarcasm).
anonymous writes:
I think in order to get a more robust picture of what's really happening here, the researchers need to dig deeper into the demographics of the people involved.
They hinted at that with the comment about laborers retiring young.
I've done a lot of work with laborers of the country in my 31 years in this business. One recurring theme I've noticed about those laborers (blue collar types) is that their bodies are broken down and stop working around 60. Really, to be fair, their bodies are broken down in their late 30's and early 40's. If you've ever seen a bunch of union laborers, one thing you notice is that by the time they're around 35 - 40, they look 10 years older than white collar workers of the same age group.
These blue collar workers live a hard life, they party hard (smoke, drink, get DUI's), and eat in a less healthy manner…and die sooner.
anonymous writes:
This phenomenon was also observed, anecdotally, by certain friends of mine and I with respect to the retirement of senior NCOs - Sergeants Major (SGM) and Command Sergeants Major (CSM). They seemed to, despite their fitness and stoic outlook on life die uncommonly young (late 50s and early 60s). Virtually all of them had, in the latter 75% of their career, virtually abandoned the alcohol consumption that so often characterizes pre-E-5/E-6 time, and none were smokers.
Larry Williams writes:

My psychiatrist son adds: "Don't forget, studies also show delaying retirement also delays onset of alzheimer disease."
Pete Earle writes:
You are going to die either way.
The idea would be to make enough the SS was a rounding error and you can do whatever the hell you want for as long as you want.

Jan
21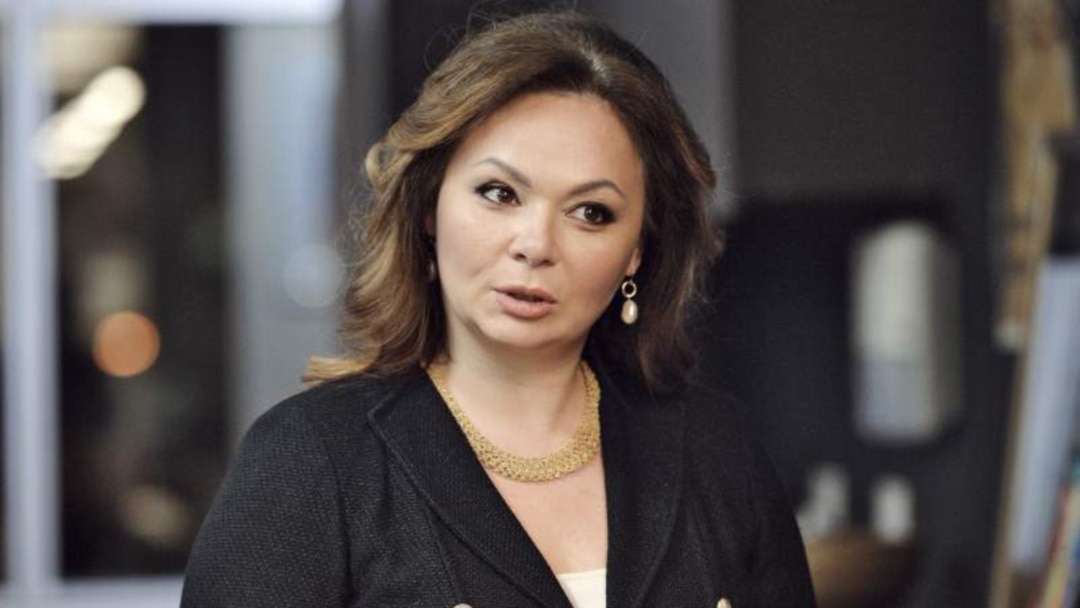 Women often do their eyebrows in a pattern I find somewhat provocative. Notwithstanding calculus, I recall that eye signals are very significant, and it follows that eye make-up is there for a reason.
And you are the reason.
Accentuated lashes are meant to accentuate pupillary coyness. Or deadly serious entrainment.
I was reminded of this looking at a video today of Russian lawyer Veselnitskaya's interview. She's not looking to exonerate Trump's team. Or brandishing Putin's position. She's looking for an oligarch.
Stefanie Harvey comments:
Eyebrows–and eye makeup–go through style cycles.
Right now the emphasis is on huge brows (for us old folks, think Brook Shields). Check out Benefit cosmetics Instagram feed.
This is an emphasis on youth. Many women lose brow thickness with menopause (especially the outer edges near the side of the face.)
I assume much of it is about generation Z now getting buying power. How do specs adjust for that? Thoughts?
When I attended CES I was struck by how much of AI/machine learning is already adopted by "smart retail."
If people are interested I can write a short summary of the smart retail seminar.
Dec
23
"The automakers and high-tech companies spending billions of dollars on developing self-driving cars and trucks tout the idea that autonomous vehicles (AVs) will help create a safer, cleaner, and more mobile society. Politicians aren't far behind in their enthusiasm for the new technology. "This is probably the biggest thing to hit the auto industry since the first car came off the assembly line," Senator Gary Peters (D–MI) told a cheering audience of researchers and executives at a recent computing conference in Washington, D.C. "It will not only completely revolutionize the way we get around, but [AVs] also have the potential to save hundreds of thousands of lives each year."

Such predictions, however, turn out to be based on surprisingly little research. While developers amass data on the sensors and algorithms that allow cars to drive themselves, research on the social, economic, and environmental effects of AVs is sparse. Truly autonomous driving is still decades away, according to most transportation experts. And because it's hard to study something that doesn't yet exist, the void has been filled by speculation—and starkly contrasting visions of the future. "The current conversation … falls into what I call the utopian and dystopian views," says Susan Shaheen, co-director of the Transportation Sustainability Research Center at the University of California (UC), Berkeley."
Dec
17
"Vampires, Zombies and Hooking Up: 37 Examples of College Courses That Are Just too Crazy to Believe"
Stefanie Harvey writes:
In fairness #20 looks interesting. Very few young people have much experience with the Judeo-Christian texts and their influence on Western culture.
The titles are pithy to attract enrollment yet I think there are likely several good courses listed.
I am currently designing a course on wearable (skin) sensors for health monitoring and will choose the course title wisely.
Jun
15
As I've mentioned before, I am not a very good peer-to-peer lender.
Lending Club says that my account (adjusted for loans that are in default, late, etc.) is now worth 3.9% more than it was when I opened it in early 2016 and that my annualized return has been 2.87%, much lower than what they claim to be typical, which is >5%.
Stats on my loans are given below. I give the number of loans for each rating category from A to E, along with the number of "bad" loans in each category.
I define "bad" to be either "in grace period", "late 16-30 days", "late 31-120 days", or "charged off".
Occasionally you'll hear someone claim that you should just lend to the highest interest rate borrowers because the bad loans are relatively independent of rating. That was totally false in my case. I had literally zero bad loans in the "A" category, and only a reasonable 5% of my B loans were "bad". Meanwhile about 13% of my C and loans went bad, and 27% of my E and F loans went bad. "E and F" borrowers probably overlap a lot with "Ebay merchants" in my opinion!!!
Of course, when a loan goes bad, it's typically not a 100% loss, but believe me, it's pretty bad.
In retrospect I would have done much better by sticking to A and B loans, or even just A loans.
.
.
.
.
.
.
Stefanie Harvey writes:
I have been playing on Lending Club for 5 years. I now choose all the loans I fund rather than "index"
- I only choose "A" loans
- Borrowers must have 2 years of employment and a credit score higher than 730
- I exclude any loan for "medical" or "relocation"
- My return is around 5%
Great discussion; Jeff thanks for posting that article (and agree - poorly edited book excerpts!)
I have done over 1000 loans and the A loans default at just under 2%. I lost more the first year I invested when I tried mixing risk.
anonymous writes:
Very interesting, thank you.
Maybe the whole idea of the D, E, and F loans with interest rates >20% is just a broken model. It's hard to see how those can have a good outcome for several reasons:
–If you're really strapped for cash, are you even going to be *able* to pay off the 20% loan, when the interest itself is so staggering?
–If you're really strapped for cash, are you even going to be *willing* to pay off the 20% loan, given that there's no collateral? Surely you'll pay on anything else first–mortgage, student loan, whatever. And your credit rating can't go much lower than it already is.
Seems like maybe the whole model — charge a higher rate to compensate for the higher risk of default–might be broken because of a Heisenberg effect–the rate itself affects the default rate.
Regarding loan selection, I read elsewhere some stats purporting to show that, counter-intuitively, one of the best credit risks is people who borrow to pay for a wedding.
Conversely, borrowing to "start a business" turned out to be a bad credit risk. The easy explanation was that such people would soon be quitting their steady-paying jobs.
anonymous writes:
It brings to mind the payday loan business and makes one think that productive research could be done in that area, with the usual caveats.
Feb
28
When considering the fast food industry, I can't help but think of Japan, which (though I've never been) appears to run largely on vending machines, or at least to a much greater extent than we do.
I imagine a fast food joint where the customer orders via cell phone app, arrives at the location, walks up to the window, swipes the phone which confirms the order and executes payment, and then the food slides down various chutes into the delivery bag, and the glass doors open and the customer takes the bag. It makes me think of old-style self-serve cafeterias, whose configuration would be simpler now with cell phone.
Stefanie Harvey writes:
To Al's comment, this is already in California: Eatsa
It's one of my favorite places when in SF to grab a quick bite. You can order onsite with a kiosk but most people use the phone app.
anonymous writes:
Revenge of the automats
Nov
30
(North American focus)
Among the drivers behind minimally invasive medical device development were quicker surgeries and shorter hospital stays in response to ACA.
It appears that ACA will be eliminated with the new administration. Is there a chance the medical device market will rethink this strategy? What about video physician visits (now offered by my provider) or other cost savings approaches?
What are possible plays for speculators?
Oct
10
A very interesting article written by Lyft co-founder:
"The Third Transportation Revolution: Lyft's Vision for the Next Ten Years and Beyond"
What are your thoughts? Any investment ideas in light of this?
One fact mentioned in the article is "The average vehicle is used only 4% of the time and parked the other 96%."
I guess it is tempting to fix this huge inefficiency, but unfortunately the 4% usage time is not arbitrary, probably 90% of people have concurrent usage time: to commute to/from work.
Jim Sogi writes:
Not only that, but when it is used, only one person is in the car. Better to have a small form factor car.
David Lilienfeld writes:
I keep thinking about the Segway. Wasn't it supposed to revolutionize transportation too?
Stefanie Harvey writes:
The issue I find with the Segway is battery life and time to become comfortable using it. I have a Ninebot mini Segway pro; it took two rides to get comfortable with it but I almost returned it after the first.
Navigating uneven roads and curbs are also a challenge. Weather is challenging and it's sufficiently heavy that carrying it on/off bus or train is suboptimal (heavier than a commuter bike.)
Jeff Watson writes:
My son and I were early adopters of hoverboards (a mini-Segway clone), a year before they got big. These days we don't ride them any more due to safety concerns, and quality issues. But then again, why would one ride a hoverboard, when one can ride a one wheel. My son and I got a couple of them in summer 2015 and haven't looked back. They will go anywhere, on any terrain, fast, dangerously fast. The boards are well made, fly like the wind, and one can even use them at the beach as long as they are not totally submerged. The battery charge lasts longer than one's legs. One Wheel's are seductively dangerous. My go to board that every day I ride around the neighborhood is still the boosted board. Expensive, but worth every penny.
Vincent Praver writes:
Many of the ideas in the blog post reflect common wisdom in the sector.
A recent presentation from morgan stanley's auto analyst [related link ] covers these ideas well.
Jim Sogi writes:
I have 150 miles on my electric bike so far and now ride it everywhere under 10 miles. It does 25 mph and most of the roads around here are 25-30 mph so get there almost as fast as a car, and can maneuver in close, park at the door, and be out faster than a car. I can visit 4 places in the time it takes to park. It THE way to go. I put some grocery bags on the back. It has tail lights and headlights. Its great exercise and feels great to be in the out of doors. Mine has electric automatic continuously variable gears by Nuuvinci. I got the custom Moto wood laminate pedals with skateboard grip to ride in slippers. It has a 750W mid drive motor and a big battery.
The small factor electric vehicle is the wave of the future.
Vincent Paver elaborates:
Three tidal waves of the future, breaking simultaneously:
electric vehicles
autonomous vehicles
shared vehicles
They are highly complementary to each other, empowered by software, and will fundamentally change transportation.
It's a question of when, not if. Will we substantively change in the next decade, or will it take 2 or 3 decades?
Sep
19
Two interesting developments this week in the competition for smart home ecosystem.
Apple iOS 10 update which introduces the Home app. (note, Home is also the name for Google's competitor to Amazon's Alexa.)
Amazon's echo "dots" for those who prefer their Alexa services with a lower profile and footprint than the obelisk Amazon Echo.
Amazon is also offering Echo Dot bundles with Bose, Phillips Hue and ecoBee Thermostats for preorder.
Samsung SmartThings seems to be lagging but they are a bit distracted by the Galaxy Note 7. Perhaps released too early (arguably applies to Apple and Google as well.)
Full disclosure: Despite being a gadget geek and early adopter, I have not yet set up automation in my home for two reasons:
1. Waiting for the ecosystem shake outs–who wants to choose the equivalent to BetaMax and have to rebuy/reconfigure etc?
2. Not yet comfortable with security practices by the providers as well as data privacy concerns (they need to incentivize me to give such delicious consumer data away.)
Dylan Distasio adds:
I have been dipping my feet into the smart home waters. I was an early Echo adopter based on getting a good price on it. I have since picked up a Tap and FireTV on Prime Day, and plan on some Dots next now that Amazon has released v2.0. I am only able to turn lights on and off with the Echo ecosystem at this point, and have it integrated with Belkins WeMo and Philips Hue wireless lights. I also have a WeMo switch it can control that can be wired to anything I please, but I haven't gotten around to going nuts yet.
Regarding 1) I'm not sure if you're familiar with If This, Then That (IFTTT.com), but for me, it is the greatest thing ever for home automation across competing platforms and standards. While it is not comprehensive, you can create simple recipes for actions (or use existing ones) as long as your devices support IFTT (many of them do, including the Echo). I use it to control the lights from the Echo, and would highly recommend checking it out.
2) I agree with you on this, and don't have a great answer. I'd prefer to build the system around open source components and have the voice recognition done on an internal server in my house with no phoning home, but I've given into the dark side.
Aug
29
"Why can't we see that we're living in a golden age?: If you look at all the data, it's clear there's never been a better time to be alive" by Johan Norberg
Jeff Watson writes:
There's huge money in doom and gloom.
Ralph Vince muses:
A person should live each day of his life with the same mindset, the very same attitude of savor and gratitude for every minor thing, as if he got out of jail that morning.
Or, as the Old Frenchman himself would say, "If you have the same address as a thousand other guys, you don't have a lot going on."
Alston Mabry writes:
Pessimism is a strategy. People who have learned, usually from childhood, that they cannot act on their most important impulses use pessimism as a way to devalue what they deeply believe they are not allowed to want.
Bill Rafter adds:
Just a minute…
As we all know from trading, if you want to increase your profitability over time the most effective strategy is to limit losses. Possibly related to this is the result of several studies attesting that fear is a greater motivator than greed, buy a factor of 3 to 1. Furthermore, we all look at prices and know both instinctively and historically that those prices will not be constant over time. They may be higher or lower, but not the same. Thus, pessimism is historically justified, profit-saving and possibly life-saving.
But to want to trade these markets for profit, one also has to be optimistic, often excessively so in light of bad experiences. You need both.
Jim Sogi writes:
Jeff is right. Television causes pessimism. Don't watch TV. I haven't had TV for 47 years. It's not only the content. It does something to the brain. It's harmful.
Stefanie Harvey writes:
Exactly. Television, especially US news television, is the poster child for confirmation bias.
anonymous writes:
Many good reasons for worry exist. If you're not worried, you're not paying attention. All of the worries stem from something completely nobody talks about in polite company: population explosion. In 1804, the world's population was 1 billion. In 2012, it topped 7 billion. It's projected to reach 9 billion in 2042 — within my son's lifetime.
True, Paul Erlich got it wrong when he said we'd all starve by the end of the 1970s– but go back read his book. Then reflect on how much different life is.
All those people are unsettling policymakers, with these results (and they are what's secretly worrying us):
Unspoken Fear #1: War. Today's empire builders are intent on grabbing resources; nuclear weapons are in too many hands.
– China: rich and populous; thanks to the free-trade break we gave them in the 1970s, they've created a war machine and ready to go for our jugular.
– Islam: implacable and populous; we have spent trillions trying to establish a decent government, and the area keeps morphing into an empire that despises us and all we stand for; they want their old empire back, be it from Baghdad or Istanbul.
– North Korea: Our strategy is, "Let's all ignore that man in the corner, and maybe he'll quiet down."
– Russia: ruthless, and intent on restoring the empire of Rus.
Unspoken Fear #2: Dystopia.
– When people don't have honest work, nothing good can come of it. In America alone, 94 million people are out of the work force. We're not being honest about the impact of robots and artificial intelligence. It's this fear that gave Trump the nomination, not that he knows what to do with it.
Unspoken Fear #3: Central government that keeps growing.
– Confronted by the population explosion, the elites have decided that the masses must be controlled and pacified. This political philosophy shows up in the fear of liability for anything fun, in subsidies, in central banking. We see sledgehammer policy-making, from FDR to Obamacare.
– And the educated love it! Calls for authoritarianism are the norm among socialist youth, aging hipsters, authors and "educators" at all levels.
These memes and unspoken but rational fears show up in pop music, with its ugly pounding overamplified brutalist mindlessness; in contemporary academic music, with its screams and jaggedness; in art, with its sneering cynicism; in architecture, with its boxy Stalinist aesthetics.
It shows up in the piggishness of the powerful, with Hillary Clinton the prime example. The rich expect multiple homes in idyllic spots, bodyguards, private jets; the poor suffer in overbuilt, crowded, noisy, polluted cities.
I happen to be an optimist, and always see the glass as half-full. Please note I am not prescribing anything; for one thing, it's gone too far. Nor do I think that going to Mars will help.
Russ Sears writes:
First, human super-cooperation is built on trust. To evolve as a group, a high percentage of that group must be trustworthy for the compounding effect of the prisoners dilemma to work. As the group grows too big, it becomes too easy for a individual to feign cooperation. Hence the need for creative destruction and for power being placed in the smallest sized group necessary. It has always been easy to look at the big groups and see the corruption and assume that they are in control of the long term future. But the truth is they are dinosaurs and will lose out to the small but wise group/ businesses that still operates at the human individual trust one another level and are quite hidden from the spotlight, because of size. But these time and time again raise the tide for all.
Second, personally, it is too easy to dwell on the jerks that simply can ruin it for everyone but that fall into everyone's life. They can ruin many nights even if as a rule I try to avoid them. A single jerk can derail my perspective and keep me up at nights and easily crush my spirits if I let them. I found the best antidote for me is to turn the tables if I start thinking of the jerks and think instead of those in everyone's life that have blessed them with love, grace and patience. I think of my Dad's second wife, caring for a dementia patient at home for 13 years and weeping tears of love on his passing, the coach that helped me, the friend that's always there, etc. I try not to let the jerks own my mind rather than those loving, lovely (my spouse), good and virtuous people in my life. This also goes with those news makers, politicians and on the dole.
Jul
14
From the cheap seats, it appears that when you have (1) massive money printing, (2) a huge expansion in global productive & transportation capacity, and (3) probably the largest labor glut in history, then you have bubbles in assets where a demand/supply imbalance will not be brought to equilibrium by increased production (art masterworks, Vancouver/London/Sydney real estate, gold, equities, bonds), and you have disinflationary pressure on everything else.
Stefanie Harvey comments:
I heard an interesting piece on Radio Times yesterday where Rana Foroohar was interviewed. She said one issue is that only 15% of the money in the market goes into the economy and 85% stays in the financial system itself, which is an inversion of what it was designed to do (later mentioning Adam Smith - refreshing.) She has a new book called "Makers and Takers"
From the blurb (bold/emphasis mine as an industrial scientist.):
· Thanks to 40 years of policy changes and bad decisions, only about 15 % of all the money in our market system actually ends up in the real economy – the rest stays within the closed loop of finance itself.
· The financial sector takes a quarter of all corporate profits in this country while creating only 4 % of American jobs.
· The tax code continues to favor debt over equity, making it easier for companies to hoard cash overseas rather than reinvest it on our shores.
· Our biggest and most profitable corporations are investing more money in stock buybacks than in research and innovation.
Not sure that I agree more policy is helpful. Smart people make money on churn so not too surprising.
Archives
Resources & Links
Search