Heard a great quote today while driving and listening to SiriusXM. No clue who said it but enjoying this nugget of deliciousness from the meal for a lifetime:
Music is mathematics for the ears.
[Ed. note: attributed to Stockhausen]
Art Cooper writes:
Here's another, in a similar vein:
Geometry is frozen music.
Peter Saint-Andre chimes in:
Music is the hidden arithmetical exercise of a mind unconscious that it
is calculating. - Leibniz
Music is mathematics - and architecture is music in stone. - Ayn Rand
Andy Aiken builds on the theme:
Goethe said, "Architecture is frozen music".
There aren't physical geometric forms, but many physical representations of geometry, such as in architecture.
Nils Poertner suggests:
Christopher Wolfgang Alexander
(born 4 October 1936 in Vienna, Austria)is a widely influential British-American architect and design theorist, and currently emeritus professor at the University of California, Berkeley. His theories about the nature of human-centered design have affected fields beyond architecture, including urban design, software, sociology and others.
Is the market ready to rally to new highs as bonds sell off? Part 1 2021/10/08
Yelena Sennett and Andy Aiken: Everything being woke is good for the markets as well as the sell off in bonds. Lower volatility is likely for next week as we close above the vol trigger level.
Part 2
Best DeFi project to buy now. Shibu? Ethereum & Bitcoin update. Part 2 2011/10/08
Yelena Sennett and Andy Aiken: Will the Ethereum killers succeed this time or will history repeat itself? Curve CRV has one of the best valuations in DeFi now.
Is the market correction over? S&P 500 new highs coming up or 200 day MA? 2021/10/01
Yelena Sennett and Andy Aiken: Crypto breaks out as Fed loses the hawks and Powell goes woke. Crypto rally was not confirming the risk-off selloff.
S&P 500 test of all time highs coming up? Fed, Tesla, Inflation. Part 1, 2021/09/24

Yelena Sennett & Andy Aiken: Tesla breaks out. Nasdaq tests and holds 15K. Evergrande and China update.
Part 2
Full blown attack on crypto last week. But is it too late? Part 2, 2021/09/24
Yelena Sennett & Andy Aiken: Are the powers to be threatened by DeFi and Crypto? But price action is very resilient, given the amount of negative news. Is Evergrande paper behind Tether?
Part 3
Bitcoin and crypto valuation metrics, security. Bitcoin, Ethereum. Part 3, 2021/09/24
Yelena Sennett & Andy Aiken: How to value the crypto space, given that traditional metrics don't work in a new decentralized structure. Bitcoin price vs its security vs the number of users
Part 4
Dogecoin popularity, DOGE AMC adoption coming? Part 4, 2021/09/24
Yelena Sennett & Andy Aiken: Is it a broken coin? A publicity stunt for AMC? Dogecoin popularity continues, despite the lack of use or any new development.
Time to buy S&P 500? Levels to watch. Tesla breakout? 09/18/2021
S&P pullback, Apple lawsuit & Crypto selloff explained
Yelena Sennett and Andy Aiken: S&P 500 2% pullback, what next? Crypto's sharp reversal this week, cause and levels, weekly close is important. Inflation and hawkish Fed is likely.
Blow off top or a small pullback? NFTs craze fuels Ethereum? 2021/09/03
Yelena Sennett and Andy Aiken: S&P 500 statistics on all time highs bring up the ghosts of 1987 & 1929. Crypto Punk is worth more then Picasso as NFTs become the new status symbols.
Is this market as good as it gets? Cardano vs Ethereum? 2021/08/27
Yelena Sennett and Andy Aiken: The less freedom, the more the market rallies, but it can continue longer than anybody expects, like during the great financial crisis in 2007. ADA Cardano Coin outperformance.
While 4500 is still a possibility, large correction is likely. 2020/08/20
Yelena Sennett and Andy Aiken: Odds of a 10-15% correction in S&P 500 & Nasdaq are increasing with the continued loss of confidence in the US military and government.
S&P 500 pullback probabilities. Afghanistan effect. 2021/08/17
Will the market pullback next week after disappointing consumer sentiment data? 2021/08/13
Will S&P 500 pullback this week? Buy Coinbase? 2021/08/10
Is Nasdaq pullback coming? Crypto regulation? 08/06/2021
S&P is range bound, as vaccine stocks run up. Novavax NVAX? 08/03/2021
Is crypto pullback coming? S&P 4450 next? 07/30/2021
Market pullback, Covid and Fed. BTFD? BABA buy? 07/27/2021
Risk of another market pullback is high. 2021/07/23
Bitcoin breaks 30k, what's next? Markets rebound. 2021/07/20
Is stock market pullback over? Crypto? 2021/07/16
Has the market run up too high on optimism? 07/13/2021
S&P levels and Monday prediction. 2021/07/09
After 8 days of new highs, a pullback in S&P 500. Is inflation trade over? Crypto, DeFi. 2021/07/06
S&P 500 new highs over 4300, 6 up days, bullish? Employment report trade. Crypto chopping 2021/07/01
S&P 500 made another new high, as breadth deteriorates. Crypto and Coinbase COIN rally. 2021/06/28
S&P500 finally made new highs, as inflation PCE highest since 1991, but everything's woke 2021/06/25
Opportunities in De-Fi tokens explained. Uniswap, Curve, Synthetix, PolkaDot, Yearn?
Victor Niederhoffer writes:
What can the physics of pressure tell us about markets. when a large accumulation of sel orders is directed at one point the force /area is great as it is in a triple top or double top or break thru the sogi/ what other elementary physical principles apply to markets.
Zubin Al Genubi writes:
I can venture to say the idea of Gravity does NOT work in markets. Looking at a chart one gets the illusion of height or that gravity might effect prices but it is an illusion and a dangerous misleading illusion.
Peter DeBaz writes:
I'm not a physicist, so I'm sure that any understanding I have of physics would make a pro scoff. Financial "momentum" could be an expression of newton's first law. VN's original idea could be a restatement of f=ma, newton's second. And finally, "value" trading could be a violation of the second law of thermodynamics, which is why, one could argue, that it never worked (lol).
Andrew Aiken writes:
Black-Scholes-Merton option pricing formula is a direct restatement of the heat (diffusion) equation:
ut − ∆u = f(x, t)
and later refinements such as Heston, which allows for pricing "jumps", are extensions of this equation with additional conditions.
(I prefer to price options in a way that doesn't underprice tail risk)
This article is about 4 years late…
https://www.bloomberg.com/news/articles/2020-12-04/ethereum-becoming-more-than-crypto-coder-darling-grayscale-says
Some books I've read (or re-read) recently which I would strongly recommend:
Andrew Aiken writes:
BTC made a new ATH this morning, nominally at least.
I expect a strong breakthrough move, although such a move may take a few days.
The rally from March has not been accompanied by much notice from retail financial media.
Instead, there has been significant adoption by traditional money managers (Paul Tudor Jones, Stanley Druckenmiller, etc) and corporate treasuries (e.g. Microstrategy).
For lower-risk exposure to crypto, I suggest taking a look at Galaxy Digital Holdings (ADR: BRPHF), a crypto-focused asset management firm with additional lines of business in prime brokerage, market-making, and investment banking in the space.
At current BTC and ETH prices, it trades at an 8% discount to tangible book value (not AUM).
The firm holds 16,651 BTC ($327M) in its corporate treasury alone.
https://bitcointreasuries.org/
The word 'lodestar' was an early hint, and seemed to indicate Vice President Mike Pence, who has since claimed his innocence. Some now think this could be either the work of a speechwriter or something meant to misdirect any possible investigation.

Pence is not the only administration member who uses the word 'lodestar,' either.

As Cillian Zeal, a fellow writer at Conservative Tribune, found, sitting director of the National Economic Council Larry Kudlow once penned an article called 'Look to the Lodestars.'

This puts Kudlow as the prime suspect for many. As of the writing of this article, he has not denied the claims. With the few clues we do have, Kudlow seems to fit the bill.
George Zachar writes:
Kudlow is a New York/Wall Street guy. The op-ed writer patted himself on the back for being a part of Washington's 'steady state,' as opposed to its 'deep state.' I doubt it was Kudlow.
To me, what's significant is that the times happily validated the deplorables' contention of a willful, obstructionist GOP deep state, working against its base.
Peter Ringel writes:
My first thought after this article came out was the following:
If I want to poison the relations and working climate of your group - I will tell you that I placed a spy in your midst. Then it does not matter if I really have a spy or not.
Also the next election seems near and the wave of banning of "multipliers" from twitter and other social media happened simultaneous.
Andy Aiken writes:
My first thought was that the editorial was written by a NYT staff writer, making do with scraps that didn't make the final edit of Woodward's book.
What evidence has the NYT provided that their claim has more veracity than that of other opinion journals?
Let me know when they give the Pulitzer back for Walter Duranty's reportage that the purges, show trials, and famines in Stalin's USSR are fairy tales manufactured by fearful plutocrats.
Stefan Jovanovich writes:
Thx to the list, I have become fascinated with the facts of how information has actually been shared by people so they could try to answer the political economic questions that troubled/fascinated them. It has been a wonderfully encouraging study. I find, for example, that the effectiveness of the hub-spoke model for the transfer of political economic information is almost entirely an academic myth. Under that model the New York Times (and, as T. S. Eliot reminds us, once upon a time the Boston Evening Transcript) is the hub; and we the voters and Congress and (when he was a properly educated lawyer) the President were the spokes. If only. AA is right about Walter Duranty; his lies were truly awful. But, I think we can all take heart from realizing that they never persuading anyone in Congress to change their vote. You can study the budgets of the Roosevelt Administration in great detail and not find a single appropriation that sent a nickel to the Soviet Union before December 11, 1941 (the date Germany declared war on the United States).
The present nonsense from the "name" bureaucrats (fascinating how many of them are - like Joe Crowley - aging good Catholic boys with Irish ancestry) is yet another retelling of the same hub-spoke story. If you want to believe that paid-for published political opinions greatly matter - like televised speeches about "Black Lives", it is a comforting fairy tale; but it has very little relation of electoral reality.
Ms. Ocasio-Cortez won her 4,138 vote margin over Joe Crowley because Thomas Manton's Queens Democrats got out of the business of winning elections once the last faint whispers of the Republican Party on Long Island died away. Her "Socialism" mattered not as a question of policy but as an indication of how effective the Sanders campaign had been in creating its own lists of precinct captains.
I just got back from shopping at Publix for our dinner. While going through the checkout line, I overheard two of the baggers talking about cryptocurrencies. One kid was giving market tips and advice to the other. An exact comment from the young tout: "buy Ripple today, it will never ever go down." Is there a school where they teach people to be tipsters?
Anatoly Veltman writes:
Funnier yet: Ether did absolutely nothing the entire summer and fall while Bitcoin went bunkers. This winter, Bitcoin actually came down, while Ether is absolutely ballistic!
Andy Aiken writes:
Has it occurred to you that there are fundamental reasons for these price movements? If you simply observed the movement of people as units or particles in the Concourse of Grand Central Terminal, it would be baffling.
But if you understand that these particles are individual people, each with a home and a workplace, each with a will and an intent, then the movement makes sense.
The intentions aren't incidental to the movement.
James Lackey writes:
Your fantastic quote might be true for all public markets. That is all I see when I want to move. Path of least resistance ideal.
anonymous writes:
I agree with Lack on Andy's excellent observation. Is it true or useful to say that:
a) we often don't know the distribution generating price signals
b) better to go with empirical or nonparametric distributions when possible, as opposed to formula driven?
c) is there anything to simplified agent-based modeling?

The lede: Bitcoin drops 11% as South Korea moves to regulate cryptocurrency trading
Instead of the more relevant (other crypto did not drop commensurately): "Bitcoin drops as Snapshot Block for the Segwit 2x Fork Passes"
Boris writes:
Still acting as directional magnet for all other cryptos, at least for the larger ones - Only Ripple not following.
Heck of a run for Ripple (XRP) in the last 24 hours - now the third largest (71B) crypto by market-cap. Was second largest for couple of hours. Going from 1.16 (yesterday noon) to currently 1.67 USD - Market chatter of becoming the winner of 2018. Great pattern behavior to capitalize on. Stay tuned.
anonymous writes:
I would note that XRP is not a cryptocurrency, and is the opposite of the vision of a trustless, decentralized peer-to-peer transaction network. The XRP token itself has little utility in the Ripple network, and is just a demo token for Ripple, Inc.'s Hyperledger tech. Even if banks choose to use XRP to defray costs of using the network, the amount of XRP required is trivial. Ripple leadership has said that it would amount to about USD 10 worth of XRP for an institution's entire year of network fees. The futile attempts to explain that to XRP "investors" could merit a scholarly article by the scholarly disciples of Leon Festinger. The Ripple tech does have value, and the best way to play it (i.e. lowest risk:reward ratio) is through equity investment in Ripple. Ripple, Inc. holds 65% of the outstanding Ripple tokens, and starting in January will unlock these tokens, distributing them on exchanges.
Of course, the pumps in XRP are astounding due to new dumb money that regards a USD 1.70 token as "cheap" (there are 100B XRP tokens total) compared to ETH at 750 (95M coins) or BTC at 14500 (16M coins). Because not driven by changes in fundamentals, the dumps are dramatic too.
Speculative profits are profits, and making money from the oblivious greed of others is just as good as any other profit; no question.
Andy Aiken writes:
Life isn't like the golden days, when there was one phone company, the top marginal tax rate was 91%, stock brokerage commissions were hundreds of dollars per trade, and a heart attack or aneurysm had 95% mortality. Remember the placid days of yore, when people worked 6 days a week, 10 hours a day, and nonetheless spent 70% of disposable income on shelter and food? Those were good times, much better than letting people have money to fritter away on ringtones and vacation homes. When times were still good, people didn't die of fancy illnesses like Parkinsonism or Alzheimer's, they died of proper diseases like cholera and tuberculosis! Or they consumed a bit too much of the botulinum toxin that was omnipresent in the food supply. Sure, a few slipped through and died of things like ALS, but they were exceptions.
To the extent that Bitcoin has any fundamental value other than speculation it is as an alternative private means of transaction payment. One of its main attraction is the limited amount of bitcoins that can be created. From what I have read the validation process relies on complex computer programs that become more expensive to run over time running up more costs for electricity, etc. for those maintaining the records. Eventually the finite limit is reached when no more coins are created.
What then will be the incentive for any players to continue to run the block verification system? And even before then, if the value of bitcoins does not increase sufficiently, will it still pay so many to try to mine bitcoins. If transaction fees become necessary and if the cost of validation is not linked to the value of the transaction, will it not become uneconomical to engage in modest sized transactions? And if that is the cast would not its real purpose of another means of paying for transactions be defeated?
While the amount of bitcoins may be limited, what is to stop other players from coming up with their own systems? While there is a limit to the amount of bitcoins and newly created coins, there would appear to be no limit to the number of cyber coins that can be created, in essence creating many competing currency. What then is to prevent cyber coin inflation that reduces the purchasing power of all such coins. And if cheaper verification methods are not created would not that increase the cost to sellers of goods and services of transacting in so many different currencies whose relative values might fluctuate violently?
Might not this wild speculation turn out to be the tulip bulb bubble of the 21st century eventually?
Andy Aiken writes:
Rudy, yes, new cryptocurrencies and digital assets may be issued, but there is no reason to expect that this will weaken the value of bitcoin. Digital assets are unique and non-fungible. When the Venezuelan government hyper-inflates the bolivar, it doesn't affect the purchasing power of a dollar. In fact, it may even bolster the dollar's value, and we see a similar phenomenon in cryptocurrency. During times of relative risk aversion, the % of the total crypto market cap that bitcoin represents (referred to as bitcoin dominance %) increases.
There are different types of digital assets:
1. Platform coins
Ethereum is an example of a platform, but there are others. Companies can issue tokens on the platform easily and use them for governance or stakeholder management. Although the most visible type of token issuance is through ICOs, there are many companies that will use them internally/privately only. The growth of usage of the platform will necessitate the use of the "gas" that powers transactions, which in the case of Ethereum is ether. Demand for ether will rise as the network grows, but in my view upside from here may be limited until some of the companies/apps based on the platform start delivering on their promises. Ether isn't a strict cryptocurrency like bitcoin, although it may be used as a currency. It is the transaction token for the Ethereum platform. The rise of this platform has led to the emergence of prominent competitors, each with a similar transaction token. Some of these are EOS, NEO, Aeternity, and Lisk. In my view, purchasing a platform token is a way to benefit as an investor from the success/growth of the platform. But this is a messier/more volatile investment due to the inherent risks.
2. Tokens used within a specific blockchain-based application
There are specific tokens/coins that allow participation in a unique blockchain use case. For example, Augur is a decentralized prediction market launching next year. The tokens entitle the holder to a share of all transaction fees from the prediction markets, as well as voting rights to settle disputed prediction outcomes. Users of the platform can create markets at will, and operate as market maker. The blockchain basis ensures privacy/anonymity for participants while ensuring quick, accurate settlement. There are other interesting applications of the technology with an associated token, such as Golem (distributed computing), Air and Civic (identity verification), Storj and Sia (distributed storage).
Many of these business models will fail, and the associated tokens will decline to zero. Those that succeed could increase in value significantly, perhaps even surpassing the value of the associated platform token.
3. Currencies
Bitcoin itself is the reserve currency for cryptocurrency, and I believe it will continue to play this role indefinitely. There are others that intend to play the strict role of currency, such as a. Privacy coins (DASH, Monero, Zcash). The networks for these coins use strategies to obscure sender/receiver of transactions, or blind the transactions themselves. b. Credit system coins (Maker, X8currency (not yet released), Decred). These coins attempt to build a non-debt based credit system for cryptocurrency. The business model is of critical importance here, so much DD is necessary before investing here.
Today, the fund that trades as GBTC is down over 25% on the day. Yet BTC itself is up 2%. I attribute the drop to the impending launch of BTC futures on the CBOE, CME, and Nasdaq. So Anatoly was right, in a way. The effect on BTC itself remains to be seen.
This fund, which is not an ETF, has traded at a premium as high as 100% over NAV, and was trading at an 80% premium yesterday. A more sophisticated investor could have invested directly in the Trust by buying shares at NAV. After a 1-year lockup, one could have a GBTC share cert issued, and sell the shares at the premium. But people were foolishly buying shares of this product, perhaps so they could have BTC exposure in a tax-advantaged account.
Andy Aiken writes:
Since bitcoin is one of these emotionally freighted subjects that permits otherwise serious investors to unironically post charts that juxtapose data from highly disparate eras, contexts, and time frames, I might as well contribute one too.
Stefan Jovanovich writes:
It is not emotional, Andy. If it were, I and others would not have complimented you, both on the List and privately, on a great call. What the professionals on this List have taught me is that price movements are themselves information, independent of the units they denominate. The difficulty with your chart is that it is not a display of prices over time. What I find paradoxical about cryptocurrencies is that their growth in popularity and transaction volumes has been accompanied by a rise in price that is independent of any increases in outputs or payouts. All other mines in history that have seen dramatic price rises in their asset values have seen even greater increases in outputs even as the output prices dropped–salt, silver, gold, coal and even diamonds all followed this pattern. The asset prices for the leaseholds for the essential commodity of the modern age–oil & gas energy–have confirmed this same pattern. Rockefeller became the wealthiest man in history by owning the distribution and production of a product whose price plummeted even as consumption soared.
Clearly, cryptocurrencies, like Tesla's newly imagined giant batteries, defy all the known rules. Congratulations on the unprecedented and profitable levitation.
Andy Aiken replies:
I didn't mean to say that your points, or the discussion on the List, were emotional. It's been a rational discussion here, although I do think dismissing bitcoin as a bubble similar to the South Seas stock bubble shows an insufficient understanding of bitcoin as well as the South Seas affair.
My "emotionally freighted" reference had performances such as this recent Joseph Stiglitz interview in mind. "We ought to just go back to what we have always had" (i.e. the state prints money at will and deliberately impoverishes the middle class over multiple generations) One of the B'Berg commentators even chips in with his pathetic misunderstanding of Marx, as if to red-bait libertarian viewers who might consider buying a few satoshi.
I was thinking as well of this chestnut from Paul Krugman, another courtier to the flexions:
When I have been in doubt about how to live or invest, doing what Krugman and Stiglitz consider evil has always been a rewarding choice.
What is unique about bitcoin is that unlike diffusion of earlier technologies, in which investors participated by investing in representations of the technology (startup companies), in the case of bitcoin and a handful of other platform cryptos, the coin is definitionally equivalent to the technology.
The dynamics driving the price are aligned with Brexit and the "surprise" election of Trump. Bitcoin is a Cassandra for our age.
The price could of course drop by 50% or 90%. As Jayson points out, it has dropped by this magnitude several times previously. It's the nature of innovation that isn't "managed" by the state.
Infographic: Visualizing the Journey to $10,000 Bitcoin
How did Bitcoin jump 10X in value in the matter of just 11 months? This timeline visualizes the events in the journey to $10,000 Bitcoin. After dotcom popped, many companies lost 98% market cap - yet an operating concern remained (YHOO comes to mind). What's behind Bitcoin? I have removed 2000-3000 as an area of support following this weekend's madness. Clearly, she'll end below 1 Alas, as I always said, the hi print is likely prior to CME debut.
Andy Aiken writes:
"Clearly" and yet Anatoly claims to have no position. Evidently his net worth is tied up in airline vouchers.
anonymous writes:
Actually the "right" trade during the dotcom bubble was to be long and own low delta, far out of the money puts. The same was true during the silver bubble, the nat gas bubble and all exponential moves. What I find astounding is that some people never learn from their past mistakes. If you don't know who the sucker is at the poker table, look in the mirror…. Of more interest than calling the "top" or "bottom" in bitcoin (or anything else) for bragging rights and which are worthless, what do intelligent people expect the opening futures yield curve/implied interest rate for Bitcoin futures to look like? There is no real borrow market; so should futures be in backwardation? Or should it be upward sloping like a regular currency with a positive interest rate? My guess (based on learning from experience) is that speculative flows will swamp arbitrage flows and so it will be in backwardation so long at the market is rising strongly — and once the price has topped and it starts declining, the yield curve can/will go positive. My instinct is that the shape of the futures yield curve will provide a better clue about the status of the bear/bull debate than pulling numbers out of the air — and it's options on futures where the real fun will be had. Does anyone have a better perspective on this?
Andy Aiken writes:
Finally an interesting question on this subject. There could be some good spread trade opportunities, since I expect the term structure to move wildly in the initial stage of market development.
I expect it to be mostly in contango at first, but move to a modest backwardation that reflects an implied yield.
Bill Rafter writes:
From the cheap seats, bubbles tend to coexist with inversions (backwardation). Current uncertainty places a premium on the near month while the distant months play with the expectation of mean-reversion. Isn't that exactly what Bitcoin is all about? So you would expect Bitcoin futures to show backwardation. The only problem is that you cannot build an economically rational model for such a price structure. Thus it seems as though momentum and sentiment will rule the day. Appropriate quote from the Senator: "It is conjecture. When a researcher lacks hard evidence, conjecture is his greatest tool. Some conjecture better than others. Some conclusions are more conclusive than others."
WSJ featured a chart of BTC vs other bubbles. Usually there is a correlate–such as the desk top computer and tech stocks, gold and political uncertainty (sic), etc.
The only things I can think of that correlate with BTC's trajectory are the frequency of NK nuke tests and due-process free salacious executions of key members of the deep state.
Others?
Andy Aitken writes:
A key characteristic of a bubble is that the people in it don't recognize that they are in it.
The bubble proclamations about bitcoin seem to come from those who have missed out (i.e., they're "too smart" to participate), as well as from those that stand to lose something. Despite Anatoly's misquoting of me, in response to Jamie Dimon calling bitcoin a fraud, I did not call Jamie Dimon a fraud. I wrote that bitcoin said that Dimon is a fraud. Bitcoin is still less than a $150B market cap, less than a third the size of one company (Cisco) at the height of the internet craze. Which turned out to have not been a "craze". The most chiliastic augurs of a connected humanity, portents of Teilhard de Chardin's noosphere reified, were too conservative. Just 15 years later, there are quite a few tech-oriented companies that have surpassed CSCO's peak valuation, and everyone is tied to the net 24/7 through pocket supercomputers.
In my view, the bubble that is barely acknowledged is the vast scope, size, and scale of the state (not just the government), and its rapacious intrusion into our private lives. This precarious bubble continues to inflate on the premise that there is no diminishing marginal utility of additional units of state power. The gap grows between the linear growth in expectations and the logarithmic returns. If this is a bubble, then bitcoin represents its antithesis.
Rocky Humbert writes:
Andy, Bubble schmubble. There are sardines for trading and sardines for eating. I submit that the most important trait for successful investors/speculators is knowing the difference. And not becoming an idealogue, philosopher or believer. I suggest that you read the Harvard paper that I posted two days ago a bit more carefully. As the paper reports and I've learned from experience, these moves go much further and last much longer than reasonable people expect. Especially for bitcoin (and real estate markets) since the supply/new issuance is very limited. And since you mentioned Cisco, I believe its high tick war around 85; 17 years later the stock is trading at 38. During its final blowoff phase, the stock appreciated by about 800% and the only trade was to be long. Until it wasn't. And then the only trade was to be short — for about two decades (with most of the move occuring during the first 24 months). Same thing with the Nikkei in 1990. Gold in 1979. Etc. And I feel comfortable predicting that the same thing will be true for BTC but from a final blowoff top of who-knows-where. Lastly, here's a rocky challege: Name one major currency whose value routinely moves around by 20% intra-day? (Other than a government engineered revaluation, of course.) Anyone? Anyone? Of course, it's Bitcoin.
Andy Aitken replies:
I've been emailed personally by several people on the List who asked what I guess they thought were questions I hadn't considered or couldn't answer.
I've responded with thorough emails with numerous academic and non-academic references, and never received a "thanks" or even an acknowledgement of my time spent. The fact is that I have pulled out many times my investment, and yet those with the strongest opinions have nothing at stake (at least in terms of money, the need to be right is very much in evidence), with no more relevance to the market price than a bucket shop price shouter. I have less certitude about the future price than they do. But what do I know?
I really don't care if people think I am ridiculous or stupid. I'll take my profits while they opinionate. Your benchmark of price stability (USD) has declined in purchasing power by 99.5% since the creation of the Fed just over 100 years ago. This was after a long period of purchasing power stability, or even of productivity-driven deflation. Ah, but those fluctuations in prices (e.g. 1907)! They drove a free people to put the management of their currency in the hands of technocrats. My grandfather retired as a bank vice president about 55 years ago, never having earned more than $10K a year. And yet he and his family lived an upper middle class life, with no mortgage on the brick house on a tree-lined street, cars bought with cash, and a child who went to an expensive private college.
What sort of price stability is this? I hold gold and trade it, and even expect a rally in it, but I think we all know that the CBs would kill any "bubble" in gold, though such a "bubble" might be very much justified. If the state and its extension, the CME, kill bitcoin as Anatoly hopes, then another cryptocurrency (or something like it) will replace it.
There are already several that could replace it. It is a mistake to equate bitcoin with cryptocurrency.
There is the beginning of something here that all lovers of freedom should welcome, even if its name is not bitcoin.
Jason Pilfer writes:
Victor had a quote about Dimon I recall that sums up many of these bitcoin bubble threads.
"Sounds like one of the non-falsifiable predictions from the adventurous traveler or so many of his ilk that don't have the constraint of having to make a profit with trading.vic"
I admire Andy's instructive tenacity and hope to see more. There remains quite a chasm to bridge. I've argued in the past that cryptos are an ongoing disruption rather than simply a new currency coming into an old framework. Many of the predictions would be more relevant if bitcoin were simply a global fiat currency.
The chartism and top/bottom calling entirely misses the reason why cryptos came into being, are incredibly popular and accelerating in adoption and appeal.
The bubble discussion is weary and likely tied to the ongoing global FOMO effect, yesterday I ran across this Fortune link from two years ago about how to short the megabubble when bitcoin was 1/10th today's price
Not much has changed.
The higher level discussion about CME impact is insightful and appreciated.
Bitcoin passed a milestone today, although it has gone unrecognized and unheralded.
Those who hold BTC, and have held it prior to July 24 of this year, received an equivalent amount of Bitcoin Cash and Bitcoin Gold in their wallets. For example, one who held 5 BTC would have received 5 Bitcoin Cash (BCH) on August 1 and 5 Bitcoin Gold (BTG) on October 24 in the wallet.
Today, the combined value of Bitcoin, Bitcoin Cash, and Bitcoin Gold surpassed $10K.
Currently, BTC + BCH + BTG = 8184 + 1655.10 + 391.50 = 10,230.60
The price price of BTC is unlikely exceed 8,000 by much - a reader
Do you play poker? If so, have you ever made money from listening to the people watching the game?
The top call is interesting, but it would be a lot more interesting if you put money on it instead of making paper trade calls, as you have been since BTC was trading at 400.
I suggest 3-6 months of consolidation now that the 2x fork threat has passed (today) without drama.
The rest of the crypto market (i.e. alts such as ETH or app utility tokens such as REP) has been pounded indiscriminately in both BTC and USD terms since August. The attention has been entirely on BTC and its forks, with BTC dominance (market cap of BTC as a % of all crypto) climbing from 40% in June to briefly over 60% last week. The alt bear market has been relentless, taking 75% - 90% off the value of coins for solid, valuable projects with serious PE/VC backing.
Several of these apps will launch on the mainnet to great fanfare in the next few months, and will lift the price on many alts, including some that are undeserving. Coinbase/GDAX will begin allowing trading of some of these in January. Currently they only allow trading in BTC, Ether (ETH), and Litecoin (LTC). Coinbase is all that many new crypto investors know of the market (USD and crypto deposits are insured).
Also, now that Coinbase/GDAX has launched a custody program for digital assets, competitors will follow suit. Soon, institutions will have no compliance barriers to holding crypto and hedging with futures (launching this month on CME) or options (January on the CBOE).
But Wall Street and the CME are latecomers to this party, and with a few exceptions, haven't yet had the opportunity for many "liquidity events" such as what an equity IPO represents. I don't see a close analogy here. Most of the BTC that can exist has already been mined and is available to trade. Anecdotally, I know quite a few serious investors who are clueless about crypto who are champing at the bit to "short the bitcoin bubble" via futures. They haven't bothered to read any of the educational materials I have sent them, don't understand the market beyond what they read in the WSJ and Barron's, and have little but rock-ribbed certitude to justify their position. I expect them to get their education the hard way. IMO in the near term the debut of futures and options will create a tug-of-war. What someone treating it as just another financial asset does not understand is the degree to which network growth, miner hashpower, and difficulty adjustments have on the price. There are, in other words, fundamentals that are reflected in the long-term price trajectory, and complex stakeholder relationships.
I don't call tops (or bottoms), but I do expect a trendless consolidation period for BTC. Consider that following its 4000% run to 420 in June, ETH has traded in a range of 130-380, with trading action concentrated in the high end of that range. I expect ETH to rally while BTC stalls. Price growth has lagged network growth by a significant margin since June, and several of the closely watched use cases/apps are about to launch, which will increase network utilization significantly.
To limit it to three major concerns, I suggest:
1. Having a significant number of blockchain apps come to market with a viable product
There are some already in production, such as OmiseGo and StatusIM. But more will need to succeed in the marketplace for this to be a fertile area of fintech development.
Some projects to watch are Augur (Ethereum-based), Golem (Ethereum), Gnosis (Ethereum), Factom (Bitcoin), Civic (Bitcoin), Air (Bitcoin)
There is a fundamental question of the viability of these projects as businesses. Undoubtedly, many will fail. Only time in market and experience can resolve these questions.
2. Beyond viability of blockchain-based business models, the more immediate barrier is scalability.
At the moment, the Ethereum network could not handle rapid-fire trading of prediction market contracts on platforms such as Augur or Gnosis.
These issues are expected to be resolved over the next two years through a series of technical upgrades. They will constitute "hard forks", which will probably resolve without any problems, but there is some risk.
Bitcoin has similar scalability issues that will need to be resolved to support apps like Civic and Air.
3. Regulatory and legal issues.
The ICO funding model holds potential for a revolution in capital formation. But most ICOs are in a legal grey area in most jurisdictions.
Favorable regulatory guidance will need to be issued to bring blockchain projects into the mainstream.
[A Barron's article, published in 2016, was concerned with a Tail Risk Protection product].
I'm a neophyte simpleton, but it seems to me that risk and reward have a linear relationship. How do you take less risk and get more reward in anything speculative?
Andy Aiken replies:
He's proposing that far OTM put prices embed assumptions of solvency and central bank competence that are revealed to be untrue in a crisis. This is probably true to some extent. It's similar to betting on #19 on a roulette table month after month, at a casino where the (unlikely) policy buried deep in the published casino rules is that if the lights go out mid-spin, the player is declared the winner.
The payoff for a straight number bet at roulette is 36:1. Of course the probability of a straight bet winning is 1:37, so the expected value of the bet is 36/37.
Tail risk strategies are a bet that the probability of the lights going out mid-spin are significantly greater than 1:37.
The problem is that if a crisis is really severe, then no payoff may be possible.
Did the lights go out because the casino couldn't pay its electric bill (because it is bankrupt)? Did a 3-mile-diameter meteorite hit the casino? Did the Fed declare put contracts null and void, requiring redemption at the original purchase price? This problem is analogous to David Bernoulli's famous St. Petersburg paradox:
The game could be profitable if there were no tail risks on collecting the winnings themselves. Also, although there may be near-term anomalies/market inefficiencies enabling a "value" investment, the question is whether the strategy is profitable in the long run accounting for spreads, transaction costs, and tail risks on collecting the winnings.
I'm not unfamiliar with the VC world, and I'm baffled by the size of the filecoin raise. Can anyone provide insight?
Andy Aiken writes:
In effect, Protocal Labs, the company behind Filecoin, has eschewed VC funding and simultaneously made a gambit that selling the coin will stimulate quick adoption of their app.
1) In contrast to other ICOs, Filecoin deliberately designed the ICO to be SEC-compliant, and thus could allow US investors
2) the timing could not be better, with Bitcoin and platform coins such as IOTA near ATHs. It has been hyped in a well-orchestrated marketing campaign.
3) the project/app has immediate practical value, and similar offerings have already been implemented in such projects as Sia and Storj.
4) the coin is the transaction token, and does not represent a share of the company. Think of a Filecoin as a unit of revenue, not as an indication of valuation. Consider Walmart: annual revenues this yearwill be about $500B, while Walmart market cap is <$250B. The relationship between Walmart revenue and market cap depends on other variables, such as operating margin.
I did not participate. My view is that the project will succeed and be profitable, but that the valuation is rich given the established market presence of Sia and Storj, not to mention cloud storage offerings such as AWS. But with AWS or similar cloud storage, a user is not able to generate income from their own unused storage capacity. There is a financial incentive to use apps like Sia, Storj, and Filecoin.
The future value of the coin will depend on adoption. Sia and Storj are not very easy to use. If Filecoin can make their user client easier to use, then it could well deserve the valuation.

I've been trying to figure out what a President is *supposed* to say when a foreign power threatens:
"WSJ: Trump's 'Fire and Fury' Comments: Statement by William J. Perry"
Andy Aiken comments:
"We do not make empty threats, because empty threats weaken our credibility, and weaken the strength of threats that we do intend to carry out. As Theodore Roosevelt said, "speak softly but carry a big stick."
So is Perry speaking of Trump when he writes this, or Obama, GWB, and Clinton? The Nork nuke deal hatched by WJC, Jimmy Carter, and Madeleine Albright was the framework for the Iran nuclear deal. Both were deeply flawed miscalculations, modern versions of "peace in our time". What came of Obama's "red line" in Syria? His pronouncement was counterproductive blabber. Perry himself was probably behind that empty threat.
Rocky Humbert writes:
Well he was certainly not speaking of Reagan — who directly and openly challenged the existing Soviet military doctrines (pre-gorbachev):
From "Reagan and The Cold War":
What struck Reagan about Communism was its weakness. Communists ruled by fear and intimidation. He believed that policies of peaceful coexistence or of passively containing the Soviet Union would be disastrous. The Communists would over time use the Western fear of war, especially nuclear war, to undermine the confidence of free peoples. They practiced "salami slice" tactics of intimidation and bluff to gain marginal advantages that would eventually accumulate to a victory in the Cold War or allow the Communists to win a final showdown. Reagan sought to turn the tables on Moscow and its allies by advocating an all-out fight against the growing encroachment of Communism in this nation and throughout the world.

By all-out fight, Reagan did not mean military action, although if that was required of the United States in particular circumstances—e.g., Korea, Vietnam—the United States should have fought to win. The key front in the Cold War, in Reagan's assessment, was actually the Soviet economy. Marxism was a materialist philosophy, and its chief claim to practical allegiance around the world was its supposed ability to produce economic plenty (and thereby, social justice). In fact, Reagan believed that democracy and capitalism had decisive, natural advantages over totalitarian systems and centrally-planned economies. Reagan sought to confront the Soviet Union simultaneously with various forms of economic pressure: nearly-open ended American military spending; threats to the security of the Soviet empire (especially in Eastern Europe and Afghanistan) through direct and indirect American support to resistance movements; losses of foreign currency that the Soviets had expected from sales of oil and natural gas; and a cutoff of Western aid and technology.

Reagan argued that the Cold War would end only when there was a fundamental change in the Soviet system, and not just in Soviet policies. The strategy of economic warfare was designed to force such a change, by bringing to the fore a new generation of Soviet leaders who would finally recognize the bankruptcy of communist ideology and move toward a true political rapprochement with the West. The United States, in turn, would promote democracy throughout the world as a magnet and an example to all the peoples oppressed by dictatorships of whatever stripe.
We owe our modern misconception of optimism/pessimism to Voltaire, who in the interest of satire, oversimplified the schools of thought greatly.
It's possible to be an optimist in the sense of being a judicious risk-seeker, of seeing opportunity everywhere, while being an anthropological pessimist.
The judicious risk-seeker assesses the probabilities and is unreserved and aggressive, not assuming the worst.
The anthropological pessimist is a philosophical conservative, not in the modern political sense, but in the sense of Oakeshott:
"To be conservative, then, is to prefer the familiar to the unknown, to prefer the tried to the untried, fact to mystery, the actual to the possible, the limited to the unbounded, the near to the distant, the sufficient to the superabundant, the convenient to the perfect, present laughter to utopian bliss."
People too often think that schools of thought are in contention, instead of being potentially syncretic. The post-Marxist Leszek Kolakowski articulated one type of syncretism brilliantly: "As for the great and powerful International which I mentioned at the outset–it will never exist, because it cannot promise people that they will be happy."
Finally something useful and not hateful from the fraternity paper.
"In the Hunt for New Antibiotics, Scientists Hit Pay Dirt" by Jenna Gallegos
Bill Ray writes:
Until fairly recently, the direct was a great place to find antibiotics. Streptomycin, which was the first treatment for TB (and which showed that randomized trials had a place in clinical research) was discovered in direct, as was erythromycin, I think. There have been many others, as well.
Soil can be fertile in lots of ways.
Andy Aiken writes:
I heard someone recently mention colloidal silver as a natural antibiotic with zero side effects. Zero collateral effects, except turning blue. Also, probably zero effect on melanoma and other conditions that colloidial silver is supposedly used to treat.
Vancomycin, Erythromycin, Penicillin, etc are all the purified form of natural antibiotics produced by fungi. Why consume silver, which has no nutritional function, when the best antibiotics use the ancient wisdom that playing in the dirt provides excellent immune protection?
Amazon hits 1000 and FANG pulls back. Already commentators at Barron's, CNBC and TheStreet.com are talking about a topping out of growth stocks and a shift to value stocks…
Anatoly Veltman writes:
Talking strictly random digits: both AMZN and GOOGL exceeded 1000 right before reversing; AAPL and FB both reversed from 156 area.
Andy Aiken writes:
I didn't call it a reversal. I called it a pullback.
The morons in the media are quick to call every pullback in a bull run a reversal or a popped bubble.
Anatoly Veltman writes:
Yet other morons may be paying 1000, like there is nothing else to do with 1000.
anonymous writes:
Without resorting to invective by calling people morons, didn't Ableson have a similar denigrating mindset to yours when he wrote that people thinking the S&P was cheap at 400 were "intellectually challenged?" I think the word he used back then was idiot, but he still was a name caller. Wasn't the late Abelson the name he used on others that didn't share his wrong beliefs?
How I got out of Florida condos at the top:
1) The tennis pro at the building became a realtor.
2) The fellow who installed my window treatments became a realtor.
3) Hurricane season was approaching.
4) A "ballerina" I knew quite well told me to delay selling my condo until she could take the newly instituted 5 day cram course to get a realtor license for which there was a several month waiting list.
This week I heard from a fashion model eagerly desirous of entering the coin market who had opened up accounts at several shops and was mad because they had a waiting period for her buying of various coins.
The conventions on coin presentations were oversold and standing room only.
Sad I can't hand out a statistical answer to document the froth, but there are many.
1) Control of more than 50% of the coins potentially weakens the security.
2) The leaked ability of the hackers to enter any computer in multiple ways retrospectively.
3) The advent of access to quantum cloud computers by corporations in beta (which means govts have had access longer)
4) The untested nature of the post-quantum algos.
5) The need for the governments to track and tax money flows.
6) The investigation powers newly needed to stop ransom attacks requiring payment of coins to "anonymous" wallets.
Andy Aiken writes:
Possibly some lessons are:
Techies, anarchocapitalist utopians, Chinese elites, even ordinary people desire a currency not controlled by the state, that offers privacy and security without requiring armed guards for a big gold stash.
The financial technology and payment processing systems for USD, Euro, etc are antiquated and slow, decades behind what is feasible and in reach, struggling under a mountain of regulation.
A currency is what people use to pay for things. When the European banking system was in shambles after WW II, people paid for food with cigarettes. Scrip has been used many times throughout history.
Getting financing for a company by working with bankers is an expensive, frustrating experience. Business founders will find a way to cut the middlemen out of the game if they don't add value.

The cryptocurrency mkt is definitely frothy. As with the dot com bubble, most of the coins & firms will fail. Some will go on to be the future Amazons. These human needs are in search of a solution even if all of cryptocurrency goes to zero tomorrow.
Orson Terrill writes:
Same here, starting about 2 weeks ago, yet again, people are asking me about bitcoin. This has usually coincided with near term top, and has been true since 2012. Same for stocks.
anonymous writes:
I do some consulting in this area, and last week I had a few calls (one from a PE firm) come in asking me for a general overview of the competitive crypto landscape, including who mines, what the pecking order of coins is (in terms of best, most used, etc.) and so on; stuff that could pretty easily be found on the web, by haunting Reddit, etc.
Froth indeed.
Stefan Jovanovich writes:
Thanks to Andy Aiken, I have been able to get some sense of how Bitcoin actually trades. Also thanks to him, I learned - yet again - the most important lesson about trading: you can't claim to understand a market if you don't actually trade it.
I don't trade Bitcoin and have absolutely no idea what will happen to the markets for it. But, it does seem to me that the participants in the markets for cryptocurrencies - whether long or short - are making one assumption that is simply not proven by the evidence.
Bitcoin is not a currency. Neither, for that matter, are ounces of gold. These days a currency is an IOU that
(1) is accepted as a credit for deposit by the banks that are willing to use that currency as a unit of account; (2) is accepted as final payment for taxes and legal judgments; and (3) is the face denomination for the government debts that are accepted as officially-sanctioned reserves for financial institutions
That Bitcoin is not a legal tender has not mattered in the slightest as far as the traders in Bitcoin are concerned.
In the days when money was coin, there was a long history of unofficial credits being actively traded and readily exchanged and even accepted for deposit. The Virginia lawyers who most closely followed Washington as President (Jefferson, Madison) were infuriated by the speculation they saw in New York over the debts that were to be redeemable in the country's new money. They were themselves active speculators, as Washington had been; but their gambles and savings were in warrants and other paper claims on the Western lands. When the people who support and believe in Bitcoin argue that the digital claims they have bought or mined are as "real" than as the digits that represent the vast bulk of people's dollar/pound/Euro/yen/renminbi "money" (sic), they are absolutely right. Bitcoins and dollars are both simply collective promises that what is represented has the value of scarcity and is not counterfeit, and they both have to be taken on faith.
There is only one problem. Governments, as Hamilton demonstrated, have a serious interest in having their official fictions take precedence. The risk of any Bitcoin "bubble" is that, in the name of the protection of official legal tender, unofficial digits may find themselves being investigated for their risks of "fraud". Government can always be relied on to investigate others for having committed the very sins that the government wants to preserve for its own spiritual authority.
Anatoly Veltman writes:
Centrals may investigate and outlaw whatever they wish - but since they've encouraged the vastness of the internet, it's impossible for them to replace the cork. Eventually, they'll be adapters of a protocol.
anonymous writes:
And that is exactly the point.
With crypto there are no groups of individuals painstakingly crafting bills in basements OR shadowy dictators buying eight figure currency printing machines from manufacturing facilities in Bavaria or Switzerland. Even if governments manage to cripple or persecute the Bitcoiners - (who? miners? users? developers? writers? consultants?) - there are as I type this 735 existing crypto issues, over 100 crypto assets, and thousands of tokens trading in nearly 4000 markets of varying mechanisms and liquidity around the world. Far more important than that, each day tens of thousands of new minds are brought into the crypto sphere, some of whom are brilliant programmers both (a) eager to outdo the best of what is currently available, and (b) eager to get rich. There is no, absolutely no, putting the proverbial genie back in the equally-proverbial bottle.
Bitcoin is currently stalling out on transaction speed and will force the hand of the core development team to make adjustments.
At present, the miners are clearing (very roughly) 2000 transactions every 10 minutes, this is primarily due to the limit of the block size of 1 megabyte and the amount of transactional information they can place into that size.
There is a lot of hand-waving about the slowing rate of growth of bitcoin versus other cryptos and the glacial adoption of newer protocols is certainly a part of it. For my part, I am content that the developers are overly cautious as any bug in the implementation can crash the economy. Ethereum learned this firsthand last year after they lost millions due to a bug. That said, Ethereum is also a model about how resilient the cryptos can be in the face of lost confidence.
At some point, bitcoin will increase the size of the block above 1MB and punt the transaction problem down the road for a while, but it exposes one of the problems with it's design which is transactional throughput. Most of the cryptos out there have the same tree-based transactional design that at greater scale will eventually cause the system to come to a crawl under normal load, not to mention making them vulnerable to spam attacks.
There is some promise in a new way of guaranteeing transactional integrity without a tree in DAG (directed acyclic graphs). The concept is more of a mesh of (very) lightweight transactions, each of which is forced to validate two other previous transactions. This obviates the need for miners and makes every initiator of a transaction do the proof of work. This concept would scale far better than (what has become) the centralized miner model of the major cryptos.
I am aware of two cryptocurrencies being developed that use this model, Byteball and Iota, with Iota having a better marketing department. They are completely unproven, flawed, hoarded and still in development, but already have a solid following and are trading at what I'd consider high premiums. If they somehow reach critical mass without implosion there may be a big future in actual microtransactions, fulfilling the promise of cryptocurrencies years ago.
Andy Aiken writes:
Ethereum is on track to convert to a Proof of Stake transaction model sometime in 2018. Like bitcoin, ethereum is currently a Proof of Work cryptocurrency, in which transactions must be included in each new block being "mined".
As Jayson indicates, mining is highly computationally intensive. BTC and ETH mining requires special hardware, and consumes hundreds of gigawatts of power globally.
In a Proof of Stake (PoS) system, the network consists of nodes that reach network consensus on transactions without the computational intensity. The owners of the nodes (stakeholders) get a share of the transaction fees. A node could be run on an ordinary PC. There are currently PoS coins, but they are much less popular than bitcoin and ethereum.
On May 22, there is an Initial Coin Offering (ICO) for Tezos, which will be Proof of Stake right out of the gate. Tezos claims to be a direct competitor to Ethereum for the mantle of next-generation bitcoin. I'm skeptical of this ICO since the issuance is uncapped. This means that interested individuals and institutions will be able to get a piece, unlike other recent ICOs (e.g. Blockchain Capital, a venture fund that issued its own coin) that closed within 5-10 minutes of opening. On the other hand, Tezos could raise billions of dollars while being years from developing anything close to what Ethereum has already developed.
Byteball and Iota are using an entirely different model and a unique distribution system. E.g., if you hold BTC, you can get an allotment of Byteball by providing some personal information.
Cryptocurrency is much like the auto industry of the early 1920s. The failure rate of new coins/businesses will be high. Regulatory agencies are barely present, there are many scams, and a gambling mentality at the cryptocurrency exchanges. But the opportunities appear to be commensurate with the risk.
Stefan Jovanovich writes:
AA may want to adjust his historical analogy slightly. The failure rate for automobile manufacturers peaked not in the 1920s but in the preceding decade. By the "early 1920s" the "Big 3" were already established.
The historical analogy that works best for me is the growth in the collectibles market pioneered by Joseph Segel. No one can question the Marxist measure of value for the objects that the Franklin Mint and others produced just as no one can quarrel with the enormous amounts of human labor, energy and computation that have gone into producing these current digital collectibles. One wonders what network of Quality Value Convenience will evolve out of all this buying and selling of precious man-made objects.

For those interested in pharma/biotech investing, or simply interested in innovation or public health, here is an interesting, easy-to-read study recently published by the FDA: "22 Case Studies Where Phase 2 and Phase 3 Trials Had Divergent Results".
To paraphrase the political scientist cum statistician Andrew Gelman, the problem with the Neyman-Pearson statistical decision framework (set a null hypothesis, perform a statistical test to accept or reject it) is that the difference between statistical significance and non-significance is itself non-significant. Computer models are often inaccurate, and even animal surrogates may not be predictive either. We often don't understand how a drug really works until it is put into clinical use.
"I have noticed that 538 are quite incompetent (and aggressively so)– they don't grasp something basic about an election probability as an estimator of a future binary outcome. The more uncertainty, the closer the estimator to 50%. But let us 'price' it as an arbitrage-free option."
I think that Taleb is correct here. The point estimate of an election probability is far more unstable than the 538 model portrays. Also, on the betting markets, the uncertainty should be reflected in wide bid-ask spreads, which is not the case in these markets either.
Stefan Jovanovich comments:
The poll numbers are not trades that must be cleared; they are, at best, applied social science research. There is no penalty for getting the estimate wrong; no one ever gets fired for having missed the spread. When you all lay on a single trade, there is actual money at stake - far more serious money than anything these D List celebrities on the tube ever put at risk. (Reminder: "Politics is show business for ugly people.") The stuff fascinates me because it is the random walk of actual history, but why do any of you serious punters pay attention to it as anything other than a minor sports bet - like wagering on Columbia basketball in Casino (the movie)?
For all the supposed money at stake in politics and the outcomes of political elections, the actual net expenditures - the money spent that goes outside the bubble of the campaign organization itself - are trivial. There is more money spent by GEIGO and its rivals on pitching auto liability coverage than all the net payments to television for Presidential campaign ads for both parties.
The poll numbers being reported, even this morning, are for samples taken before Friday's revelation about the Danger Man's laptop. They "changed" because the pollsters decided to use a sample that was a statistical probability rather than one that was completely bent in favor of Mrs. Clinton. ABC News had a headline that says it all "Shift in the Electorate's Makeup Tightens the Presidential Contest". Yeah, right. The makeup of the electorate over an entire campaign season does not change. If it did, the Democrats would not be so passionate about enacting same day registration and voting.
A week ago ABC News had a poll that showed Mrs. Clinton up by 12 points and at the magic number of 50. The poll with the headline had her at 47 and Trump at 45. What "changed" was the weighting of the sample. The earlier poll divided the electorate as 36% Democrat, 27% Republican and 31% Independent. The more recent one splits it 37, 29, 29.
So, Stefan, how does this prove your thesis? Easy. The folks at ABC decided that 81% of the registered Republicans are now going to vote, as opposed to only 75% a week ago. They also decided that 5% fewer registered Democrats were actually going to vote.
Who is in the electorate does not change. Who is going to be foolish enough to waste their time to actually vote is always the question.
The enduring paradox of representative government is the fact that there is no statistically valid reason for any individual to bother with voting. Your individual vote NEVER counts. It is a pure act of faith. That is the reason that the countries that are actual democracies are wise enough to make voting have a real cost; it is only in autocracies that voting is free, easy and compulsory.
As for who will win next week, I still favor the Harold Macmillan prediction. When asked by a journalist (who else?) what will determine the coming Parliamentary election, he replied: "Events, dear boy, events."
Regardless of who wins this election, this market is going to rip to the upside — and I can be quite certain of that without even looking at the numbers, just the very tentative nature of nearly everyone around it. I've smelled this dish cooking before, and so have a lot of folks on this site. I don't know who is going to win this, but I do know that a 500 bln stop (not even flip) in the hemorrhage of balance of payments translates into an instant 3% GDP growth, and the multiplier effect on that puts us at 1965 growth, or even Truman-era growth. I was fortunate, in the 1980s and latter half of the 90s, anyone who showed up on time with their shoes on did pretty well. I had some lucky breaks too, which didn't hurt (and, as I have said repeatedly, and bears repetition for no one's sake other than my own perspective — "Anything that I may have has been given to me.").
But nothing has gone anywhere since the Spring of 2001. It would be wonderful to see growth in double digits, or just robust, 80s-90s style for the morass of all these millennials. People teasingly refer to them as "Snowflakes," but I have proactively and of my own volition gone out of my way in the past since 2007 to get into their heads, to work alongside them — not your typical snowflakes but snowflakes of all varieties. For all the negatives said about these kids (which I do not disagree with!), they are a much harder working, industrious, adaptable and far more pleasant gang than we boomers were. And for exactly them, I hope they get a break here and get the the change they deserve, and the economic growth they can use.
Stefan Martinek writes:
Ralph,
The whole 2014, maybe the first part of 2015, you mentioned multiple times the issue of liquidity, the risk of a huge crash, structural liquidity problems, ETFs, etc. Do you consider all that is over? I always thought that the trend in equities (from 2009) will take some time to reverse, that there will be some chopping on the top before the next up move. I never tested this, but the chopping for another 1-2 years would look proportional, beautiful, expected… Of course growth will resume at some point. I thought that maybe market needs to take back some easy money generated in the last decade before going forward.
Jack Tierney, the President of the Old Speculator's Club writes in:
A few observations on this thread.
First, perhaps because of its nature, Dailyspec tends to look for the cause of many social phenomena in financial terms. In our discussions, Mr. Haave suggested "that while the Southern states get more benefits those benefits go predominantly to the minority that votes democratic." Mr. Aiken's thoughts illustrate exactly why: "NY and IL are 'red states' outside of NYC and Chicago, respectively…" I can't speak for NY, but "ethnic demographics" are the key driver Big D majorities in IL…I have no idea how to quantify, or define, the effect of "cultural indices."
Mr. Hauser added a vital insight in suggesting that "many elderly move South in their retirement years" and, by extension, while their benefits add to the states' totals, it does not necessarily translate into democrat votes. I am one of those "expats" and can say with some certainty that we have had a marginal impact.
But several very important issues are either overlooked or avoided to explain why these states remain in the red column. First, and most important, many in the current (and, more than likely, continual regime) have quite boldly and heavy handedly attacked the religious foundations of many individuals in these states…certainly enough to swing the vote.
Second, gun control is no minor issue. Its rare to find a resident in my part of the state who doesn't own both a shotgun and a deer rifle…their purposes, though, are concentrated on bringing down consumable game and/or eliminating non-human varmints. Though many own pistols, their numbers are dwarfed by the many in our larger cities who use them for quite different purposes.
Third is education or, more specifically, the make-up of the curriculum and the content of the mandated text books. Many of today's parents and grandparents are now, after a significant amount of published and broadcast news, aware that they have received a less than adequate education. When school prayer was outlawed they were upset, but, over time, grudgingly came to accept it. However, when the study of Islam was made part of required courses, things became (and remain) a point of relentless debate.
Other points of contention which aren't appreciated outside the immediate area, but which lead many to the red side of the spectrum are the "elite" dictates discouraging, eliminating, or outlawing the Confederate flag, tobacco farming, soft drinks, fried food, salt, and "dipping."
Individually, these may seem to be trivial matters and, in many cases, "settled issues." Big mistake. Taken together, these represent stark examples of big government going well beyond its mandate. It took the Tea Party to underscore this and galvanize the voters…not just here but in other states as well. The current Democrat platform offers them nothing of substance and can do nothing to alter this situation.
Will things change? Sure they will. Despite a growing number of home schoolers and charters, an overwhelming majority of young students remain classroom captives in a system that has essentially replaced much that shaped western civ with new age agitprop.
But there will always be a remnant and as surely as all grand socialist experiments fail, this, too, shall pass.
Andy Aiken responds:
It's tricky to quantify in toto, but consider a simple variable: married vs. unmarried. There is a stark difference in party ID and voting behavior between the two subgroups, all else being equal.
In every election since 1984 and in 19 of the 22 elections since the Composite Index was introduced in 1923, the S&P 500 Index has been the most reliable gauge of Presidential election results. If the Index on election day is higher than it was three months earlier, the incumbent party retains the White House. 2181 is the magic number; that was the close on August 8th. Back to life not lived through "the news"….
Andy Aiken writes:
I am also low-news/high-information. I seek out primary sources, e.g. read the academic paper or CBO study instead of a journalism student's usually flawed interpretation of it. As Nietzsche said, "All things are subject to interpretation. Whichever interpretation prevails at a given time is a function of power and not truth." The major media in the US have been speaking power to truth for a long time.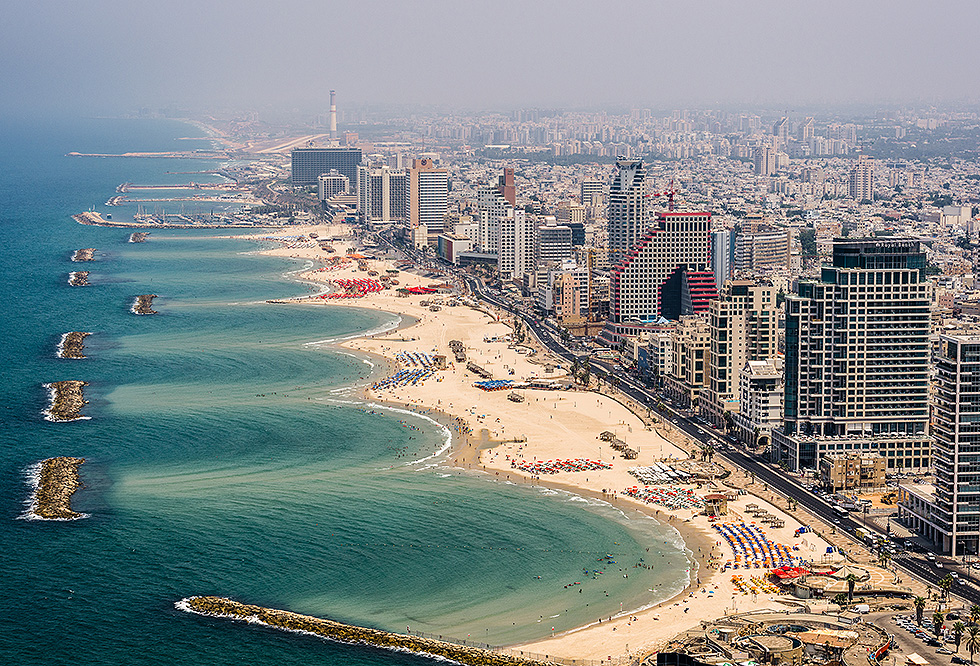 I tested the old Jewish trader axiom "Sell on Rosh Hashanah and buy back on Yom Kippur?".
Andy Aiken writes:
Historically, returns between the two holidays are negative, but not often enough so to be a reliable calendar trade. Average returns are distorted by 2008.
Year SPX change (%)
2000 -2.40%
2001 -1.94%
2002 -0.32%
2003 3.76%
2004 -0.92%
2005 -4.06%
2006 1.26%
2007 3.68%
2008 -17.76%
2009 -0.50%
2010 2.43%
2011 0.38%
2012 -2.21%
2013 1.77%
2014 -2.03%
2015 0.31%
% negative 56.3%
average return -1.16%
median return -0.41%
A 2004 paper suggests that the negative returns during this period may be due to lower-than-usual volume.
Vigilanted and Palindrome cronies in S. Hampton trying to force world state by shorting stocks.
Stefan Martinek writes:
Andy Aiken writes:
The event guaranteed to elect President Trump is a break in the U.S. Stock market that hits the better people in the 401k. The hermit says the only reason I like his counting is because I share Queen Milo's hope that the Donald will beat the hag. He may be right, but I think the recession is what will make the hermit's numerology come true. If there is one thing Trump's election will kill, it is the one world currency order.
I first learned about Thompson's On Growth and Form at a talk back in the late 80s by Benoit Mandelbrot, who referenced the book as an influence. I think Thompson's book has relevance to equity markets, philosophically as well as on more practical terms. Thompson simply observed nature and described relationships of form to function. He didn't attempt to infer an evolution process. In this sense the book is an early precursor of Bejan's Constructal Theory.
Examples: Thompson shows that the speed of a fish or ship is proportional to the square root of its length, and that the kinetic energy exerted by an organism is proportional to its mass to the fifth power. Thompson considered form as the product of the dynamic forces acting upon it. Logarithmic spirals reflect a constant proportional growth rate. The logarithmic spirals in pine cone scales or sunflower seeds result in a Fibonacci expansion in the number of scales or seeds. The Fibonacci sequence is just a discrete version of the continuous logarithmic curve.
It's not unrealistic to think that logarithmic spirals and Fib sequences crop up in equity prices. Daily returns are often assumed to be lognormally distributed. The relationships are probably not as simple as "stock x should drop to 38.1% Fib level and bounce".
One of the forces acting on the form in this case is human perception of emerging patterns. One of the more powerful conclusions drawn by Thompson is that many species share features that are invariant under simple linear transformations. So the shape of a gorillas skull and skeleton is the same as a human's through a "stretching" deformation.
If we make an analogy to stocks, this could imply self similarity in price patterns (fractal relationship) or the idea that we need to adjust for both price and time transformations when using historical analogs to predict future returns..
Archives
Resources & Links
Search