Dec
1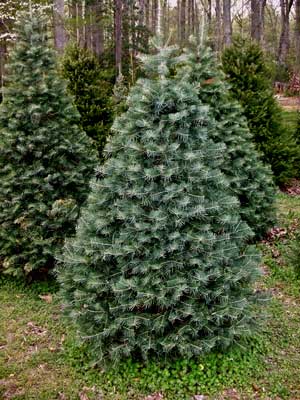 From Capital Press, The West's Ag Website:
"Tree seedling nurseries have been hard hit financially on two fronts. The housing market free-fall has sunk lumber and timber prices, reducing logging operations and thus cutting demand for seedlings for reforestation. At the same time, large numbers of Christmas trees have been reaching maturity and tree prices have fallen in recent years, reducing that industry's demand for seedlings as well."
"'We've seen a tremendous downturn in orders,' said Tom Jackman, CEO of IFA Nurseries, which produces seedlings for forestry in numerous locations in Oregon and Washington."
Craig Bowles responds:
I had a buddy who used to sell trees. He always said there's a three-year cycle. By the third year, everyone has jumped into the business, so sell out early and don't order that second truckload. I remember helping him one year and the guy across the street was getting that second truck just as we cut prices to $25/tree. We still even had "free trees" just before Christmas.
James Schroeder writes:
I had the great joy of growing up on a family Christmas tree farm and retail lot Wisconsin. In fact I've made the 3-4 hour drive home for the last couple of weekends to help my parents out as the ready their retail lot for the Christmas season.I'm not familiar with a three year cycle at the retail level, but that may be a regional thing, or it might be that my parents really aim at creating an experience that brings people back year after year. Aside from the consistently high quality trees they offer every year, they also strive to offer the best service in the area. More importantly they add little touches that make the Christmas tree shopping experience more of a tradition than a transaction. There are cookies and hot apple cider in the office (where people pay for their tree and pick up any smaller items they may need or want). If it's a Sunday the Packer game is on the office TV. Throughout the season there are surprise visits from reindeer. And there are many other small touches that hopefully transform the experience into something more than commerce.
On the growing and wholesale side of the business, trends are hard to predict and prepare for because they must be anticipated 8-12 years in advance. In the late 80s there was a trend in the growing industry toward the planting of lower quality, easier to maintain species (pines instead of firs) and from this came my first lesson in contrarian thought, offered by my dad, "Everyone is planting pines right now, because that is what is in demand now, no one is planting firs; in 10 years if you have firs for sale you'll command your price." He was right, and he planted nothing but firs for several years. Interestingly he has been planting more and more pines of late. Sounds like the cycles are changing.
Archives
Resources & Links
Search