Necessary conditions are not necessarily sufficient conditions.
………………………………..
22 June 2015
Editor, The Washington Post
Dear Editor:
Robert Samuelson correctly notes that CEO pay over the past three decades has become tied more closely to the value of share prices and that CEO pay today is generally higher than it was thirty years ago ("The CEO backlash," June 22). But crediting only lower inflation and interest rates, Mr. Samuelson errs in asserting that "CEOs had nothing to do with this" rise in the overall real value of shares - and, hence, "nothing to do" with the increase in their pay.
While improved monetary and fiscal policies are unquestionably boons (to everyone, and not just to CEOs), companies never manage themselves. Weak leadership, failures to anticipate changing consumer demands, imprudent decisions to expand, and hosts of other executive errors lower a company's market value - and often hurl it into bankruptcy - even under ideal monetary and fiscal conditions. Likewise, sound monetary and fiscal policies do not themselves spontaneously generate iPads, Amazon.com, Facebook, fracking, and the uncountable other goods and services that greatly improve our lives: these things - and the all-important means of making them widely available at affordable prices - require entrepreneurial vision, risk-taking, and hard work. Entrepreneurship, successful management, and wealth creation are not bundles of manna that rain down upon a land if only it is blessed with prudent central bankers and parsimonious budget officials.
Evidence of the continuing importance of the scarce resource 'executive talent' is found in research done by Steven Kaplan and Joshua Rauh. These economists find that (quoting Kaplan) "Analyzing some 1,700 firms, we found that compensation was highly related to performance: the companies that paid their CEOs the most saw their stocks do the best, and those that paid the least saw their stocks do the worst."* This conclusion makes sense to everyone who understands that there is nothing routine about starting and managing successful businesses, and that wealth requires for its creation active and on-going human imagination, enterprise, and effort.
Sincerely, Donald J. Boudreaux Professor of Economics and Martha and Nelson Getchell Chair for the Study of Free Market Capitalism at the Mercatus Center George Mason University Fairfax, VA 22030
* Steven N. Kaplan, "The Real Story Behind Executive Pay," Foreign Affairs, May/June 2013
I just love this quotation from Macaulay; I've used it before.
…………..
2 August 2012
Editor, The New York Times
620 Eighth Avenue
New York, NY 10018
Dear Editor:
Good for Kianna Scott that she found comfort by spending time in the wilderness before entering college (Letters, Aug. 2). But lest we forget that the kindness and inspiration that we moderns find in the wilderness are consequences of the riches, leisure, and security that we enjoy chiefly because of industrial capitalism, I offer here an observation from Thomas Babington Macaulay's History of England:
Indeed, law and police, trade and industry, have done far more than
people of romantic dispositions will readily admit, to develop in our
minds a sense of the wilder beauties of nature. A traveler must be
freed from all apprehension of being murdered or starved before he can
be charmed by the bold outlines and rich tints of the hills. He is not
likely to be thrown into ecstasies by the abruptness of a precipice from
which he is in imminent danger of falling two thousand feet
perpendicular; by the boiling waves of a torrent which suddenly whirls
away his baggage and forces him to run for his life; by the gloomy
grandeur of a pass where he finds a corpse which marauders have just
stripped and mangled; or by the screams of those eagles whose next meal
may probably be on his own eyes….

It was not till roads had been cut out of the rocks, till bridges
had been flung over the courses of the rivulets, till inns had succeeded
to dens of robbers … that strangers could be enchanted by the blue
dimples of lakes and by the rainbows which overhung the waterfalls, and
could derive a solemn pleasure even from the clouds and tempests which
lowered on the mountain tops.*
Sincerely,
Donald J. Boudreaux
Professor of Economics
George Mason University
Fairfax, VA 22030
* Thomas Babington Macaulay, The History of England, Vol. 6 (Boston: Houghton, Mifflin and Co., 1900), pp. 55-56.
In a scene from the 1999 BBC documentary "1900 House," a woman declared that no organized political movement did as much to liberate women as did the vacuum cleaner.
………………
23 July 2012
Editor, Washington Post
1150 15th St., NW
Washington, DC 20071
Dear Editor:
Arnold Packer is unhappy with Robert Samuelson's upbeat interpretation of data on Americans' income mobility (Letters, July 23). Although Mr. Packer agrees that "the Pew Mobility Project report [shows] that most Americans' (84 percent) income exceeds their parents' income," he discounts this fact because "today many wives work when their 1960s counterparts did not."
Two points are noteworthy.
First, women's increasing participation in the workforce is strong evidence against the common notion that the number of jobs is fixed. In reality, this number rises over time with increases in the size of the labor force.
Second, and contrary to Mr. Packer's suggestion, income gains from more women working in the marketplace should not be discounted when reckoning improvements in families' living standards. Women entered the workforce over the past 50 years largely because the greater availability of prepared foods, as well as of home appliances such as automatic dishwashers and clothes dryers, freed them from the need to work in the home. So families today, as in the past, enjoy good meals, clean homes, and well-laundered clothing but, unlike in the past, enjoy IN ADDITION the goods and services purchased with women's monetary earnings.
Sincerely,
Professor of Economics
George Mason University
Fairfax, VA 22030
Or as Arnold Kling of Econlib puts it, "Somehow, we could ratchet up spending by hundreds of billions at the drop of a hat. Reducing spending by less than $100 billion becomes Armageddon."
9 April 2011
Editor, Washington Post 1150 15th St., NW Washington, DC 20071
Dear Editor:
Suppose that in a mere three years your family's spending - SPENDING, mind you, not income - jumped from $80,000 to $101,600. You're now understandably worried about the debt you're piling up as a result of this 27 percent rise in spending.
So mom and dad, with much drama and angst and finger-pointing about each other's irresponsibility and insensitivity, stage marathon sessions of dinner-table talks to solve the problem. They finally agree to reduce the family's annual spending from $101,600 to $100,584.
For this 1 percent cut in their spending, mom and dad congratulate each other. And to emphasize that this spending cut shows that they are responsible stewards of the family's assets, they approvingly quote Sen. Harry Reid, who was party to similar negotiations that concluded last night on Capitol Hill - negotiations in which Congress agreed to cut 1 percent from a budget that rose 27 percent in just three years. Said Sen. Reid: "Both sides have had to make tough choices. But tough choices is what this job's all about" ("Government shutdown averted: Congress agrees to budget deal, stopgap funding," April 9).
What a joke.
Sincerely,
Donald J. Boudreaux
Professor of Economics
George Mason University
Fairfax, VA 22030
As they say, if a donkey flies, you don't complain that it didn't stay airborne longer than it did. Still, I can't help but complain about these asses.
Don
4 April 2011
Editor, The Wall Street Journal 1211 6th Ave. New York, NY 10036
Dear Editor:
Two cheers for Senators Max Baucus and John Kerry for supporting freer trade with Colombia ("The Colombia Trade Deal: A Different Kind of Jobs Bill," April 4). A third cheer would be in order had not the senators relied upon a wholly mistaken reason to justify this particular move toward freer trade.
In their essay, U.S. imports and American consumers are mentioned a total of zero times, while U.S. exports and American producers (such as farmers, firms, and workers) are mentioned 23 times.
While pandering to economic ignorance often wins votes, it's distressing to see such pandering - even for a good cause - in your pages. Trade's benefits are measured in imports; the more the better. Exports are the costs of getting these benefits. In a truly ideal world - one quite the opposite of the ostensible ideal of Messrs. Baucus and Kerry - we'd continually receive cargo ship after cargo ship of automobiles, MP3 players, foodstuffs, and countless other valuable imports in exchange for our export of a single toothpick. Alas, it's unfortunate that foreigners in fact are so prehensile that they demand lots more than one toothpick in exchange for the stuff they ship to us.
The senators' argument for freer trade in this particular case undermines the larger effort to persuade the public that free trade is to everyone's long-term advantage - an advantage that is measured by increases in what we're able to consume and not by increases in what we must sacrifice.
Sincerely,
Donald J. Boudreaux
Professor of Economics
George Mason University
Fairfax, VA 2203
What's good for the green goose is good for the differently colored gander.
………………………………….
Editor, USA Today
Dear Editor:
Bjorn Lomborg explains that "Earth Hour" is about feel-good self-indulgence and not about actually changing the world for the better ("'Earth Hour' won't change the world," March 25).
The reasoning that leads "Earth Hour" celebrants to conclude that humans "waste" resources producing artificial lighting and other modern amenities leads me to conclude that "Earth Hour" itself wastes humanity's most precious resource: creative human labor.
In the hour when lights are switched off for the "mere" purpose of making a political statement, much human labor is wastefully idled. During that hour, the process of de-polluting our clothing ("doing the laundry") doesn't happen; likewise for the process of de-polluting our dinner dishes and, indeed, de-polluting our bodies. During that hour, there's less studying for upcoming exams in physics or histology or 19th-century Russian literature. And that tinkering in the garage on projects that might be the progenitors of tomorrow's super-computer, water-fueled automobile engine, or other technological marvels that promote human well-being? It doesn't occur. One entire hour of human creativity down history's drain, lost forever. Kaput.
Of course, if Jones wants to make a political statement by turning off her lights for an hour, she should be free to do so. It's her business and it isn't really wasteful. But Jones should see that if Smith keeps his bulbs burning brightly, she has no more basis for accusing him of "wasting resources," "destroying the planet," or "threatening our children's future" than he has for accusing her of the very same offenses.
Ian Fletcher's poor grasp of economics is comical, especially in light of his obvious self-delusion that he's a deep thinker.
Here's a letter I wrote to him:
Mr. Ian Fletcher

Dear Ian:

You continue to misunderstand the case for free trade. Let's take two examples from your latest essay ("Free Trade Theory Known to be Wrong - Since 1817!"), which you exported to me yesterday by e-mail.

First, it's untrue that "The economic argument for free trade is ultimately based on the theory of comparative advantage." Comparative advantage does supply one important basis for justifying free trade. But as Adam Smith showed, specialization and exchange generate net economic gains independently of specialization according to comparative advantage. Likewise with the greater ability made possible by expanding markets for producers to take advantages of larger economies of scale.

Second, contrary to your claim, the principle of comparative advantage applies even when capital is mobile. Mobil capital can CHANGE the pattern of comparative advantage, but this mobility doesn't eliminate comparative advantage. The reason is that a producer has a comparative advantage whenever the amount of good A that he (or it) can produce relative to the amount of good B he can produce differs from the amount of good A that some other producer can produce relative to the amount of good B that that other producer can produce. Unless and until the opportunity cost of producing EVERY good and service in the world is identical for EVERY producer in the world, comparative advantage will exist and provide occasions for mutually productive specialization and trade.

Capital mobility is highly unlikely to bring about such a weird, universal equality in productive capacities. But if, per chance, it should, still no need to worry: see Example 1 (above).

Sincerely,

Donald J. Boudreaux Professor of Economics George Mason University Fairfax, VA 22030
Stefan Jovanovich writes:
This is an argument that only the past, present and futured tenured could love. To the now long dead advocates of "free trade" - Smith and Mill being the best known - the debate would have seemed largely useless because the term "free" is being used in a way that would have made no sense to them. Smith and Mill, like Lawrence and the other post non-progressive, unMarxist American economists who followed them, would have thought open borders - both for goods and for people - were an absurdity. What they understood "free" to mean was that the government's restrictions could only be for reasons of what the term "general welfare" once meant - i.e. people infected with smallpox should not be allowed to get off the boat. Immigration and food inspections were certainly necessary but they should not be used to restrict the otherwise "free" flow of goods and people. Tariffs were also necessary for a very practical reason: they were the easiest and least corrupt way for the national government to raise revenue. But tariffs, like immigration inspections, should not be used to hinder the volument of activity.
Mr. Fletcher may or may not be self-deluded but he strongly disapproves of the radical idea that people should be free to buy what they want to pay for with the least possible interference. Trade must be regulated "in the national interest". But, of course, it is now. The national interest includes quantity restrictions on sugar, ethanol and literally thousands of other goods. Mr. Fletcher dislikes our present trade laws because he disapproves of their preferences; but he accepts their underlying premise - the idea that the government should decide how much of various imported things Americans should be allowed to buy.
Try this for a thought experiment. Open the 1040 Instruction pamphlet and start reading; when you halfway through the first page, stop and consider this. You have just read as many words as the entire U.S. tax code contained regarding imports and exports when Robert J. Walker was Secretary of the Treasury.
One of the liberties to be treasured is the freedom not to have to pay attention to the government's detailed instructions about how to behave.
22 February 2011
Editor, Slate
Dear Editor:
I enjoyed Timothy Noah's review of my colleague Tyler Cowen's book "The Great Stagnation" ("Don't Worry, Be unhappy," Feb. 21). But Mr. Noah oversimplifies Cowen's thesis by suggesting that Cowen measures an innovation's merit by how much employment it creates.
It's true that Cowen notes that (as Mr. Noah reports with dismay) "the iPod has created fewer than 14,000 jobs in the U.S." But immediately after noting this fact, Cowen rightly observes that "we should APPLAUD the iPod for creating so much value with so little human labor" [original emphasis].
Mr. Noah is wrong to suppose that the value of innovations is found in the number of workers they employ. Consider agriculture: the many innovations in that arena over the years - such as mechanized harvesters, chemical fertilizers, and bio-engineering to increase crop yield - have dramatically REDUCED the number of people employed in agriculture. Would we be remotely as wealthy as we are today if it still took nine of us to feed every ten of us?
Economic growth is overwhelmingly the proximate result of innovations that allow fewer workers to produce more output - thereby releasing that most precious of all resources, human labor, for use in producing goods and services that earlier were too costly to produce.
Sincerely,
Donald J. Boudreaux
Professor of Economics
George Mason University
Fairfax, VA 22030
I thought this blog post called "3 Things To Do as you Watch Manufacturing Die in America" was very good.
Stefan Jovanovich replies:
I think this solution will be far, far worse than the supposed problem. What Mr. Elkus and others are advocating is the same kind of imperial preference/discriminatory tariff legislation that pushed Britain and eventually the U.S. into 2 world wars after half a century of material progress that our current age only comes close to matching. Affirmative action for industries will be as thoroughly corrupting for the country's economy as it has been for schooling, and it will produce the same result– public wealth destroyed for only the temporary private advantage of those best able to define themselves as victims of "unfairness". It really is time that the United States accept economics' greatest single practical discovery– the paradox of competitive advantage– and abandon the idiocies of mercantilism once and for all. Keynes was not wrong for wanting to see societies solve the problem of chronic underemployment through make-work; it remains the only solution– as Goodwill Industries proves every day. Almost everyone can do some work, but not all work can be profitably done. Keynes was right to urge us to provide charitable employment so that people could earn incomes, but he was as wrong as Gary is now in suggesting that governmental power could create profitable employment for all.
It is the same fallacy of all monopolies– the one that labor unions offer even now: let us have the monopoly authority of the law to set our own prices. Whether you jigger the terms of trade directly through an industrial policy or a collective bargaining monopoly or indirectly through conjuring tricks with the currency, the result is the same: a con that does nothing for the poor but provides a great deal of wealth for the people put in charge of shuffling the cards. Charitable employment has to be paid for out of profits, personal incomes and personal and business savings.
Keynes's solution, the labor movement and Gary's proposal are all attempts to do the job on the cheap– either by finding the money for it in a monopoly printing press that allows currency to be nothing but credit or by legislating higher wages/profits for favored aka "essential" works and industries. The deficit spending in these methods ends up being paid for by the "ordinary" (sic) citizen, by inflation and by increasing the cost of living beyond what it would be if the foolish citizens were allowed to buy goods priced by competition alone.
Now, regarding the fact: Mr. Elkus' story about the VCR is pure hip-hop-hooey. The American producers of tape recorders– AMPEX, for example– didn't lose out to the Japanese in the production of VCRs because of MITI; Matsushita and SONY had already won that race on their own. In broadcast production equipment RCA lost because Mr. Sarnoff decided that his company should invest its capital in trying to compete with IBM in the computer business instead of reinvesting its profits into its core broadcasting business.
Gary Rogan writes:
Stefan, I would not subsidize any specific industries at all. I would impose the kind of tariff you like. In addition, for "'habitual violators" of common norms of ethical behavior, like those who don't respect intellectual property or require technology transfers as a condition for join ventures, etc. I would impose additional tariffs that would be reduced to zero as soon as a specific set of demands was met. Deal with countries, not industries. It's unfortunate that the government, with all of its inherent corruptibility, would have to be involved, but I don't see any alternative as I don't believe it's reasonable for individual companies to fight foreign governments. My main point in posting this article was not to provide a solution though, but to document one more time that whatever has been going on has not lead to a good outcome. It's a judgment call, I believe that a serious country has to have a competitive bag of technological tricks to remain stable in the long term. I don't have any specific preferences for the areas other than weapon technologies where those tricks need to be located (like the famous "green" technologies of the future or chip-making machines mentioned in the article), but once again one can make a judgment call that the deterioration has gone too far to right itself without extreme measures.
Would having sane fiscal and monetary policies and getting rid of excessive regulation do the trick? Perhaps, but the change would have to be pretty quick and pretty extreme, and how likely is that? At some point you have to ask yourself: was South Korea completely stupid for shielding itself from foreign competition as it developed from a wasteland similar to the worst South American examples into a global technological powerhouse? Is EVERY non-competitive (call it mercantilistic if you'd like) behavior that China is undertaking bad for IT economically? And would a country like say Egypt or Ghana develop any appreciable standard of living any time soon if it somehow managed to establish a completely "fair" bilateral or multi-lateral trade regime with a number of advanced industrialized countries?
Stefan Jovanovich responds:
Thanks for agreeing about the ad valorem tariff, Gary, but if you also allow punitive tariffs for "habitual violators" the excise will quickly become as corrupt as the criminal code and the income tax law. Yours is precisely the argument in favor of economic virtue and against economic sin that Roosevelt (Teddy), Wilson and Chamberlain (Joseph) made in the support of imperial> preference and discriminatory tariffs; and there is little question that their greatest "success" was convert Germany's "threat" of making better> aniline dyes and offering better, cheaper passage across the North Atlantic into the first of the 20th century's several holocausts. If we are going to learn any "lessons" from history, surely we ought to learn that one: countries should never, ever make ultimatums to one another. I can't accept your historical assertions about South Korea and South America. The ROK's comparative success came from its competitive advantage in skilled wage rates, the same competitive advantage that Germany and Japan had after they too had been reduced to rubble by catastrophic war. The relative failures> of Argentina and other South American countries in the 20th century were attributable to their adopting the very type of "protective" legislation> that you are recommending; the result was, as we both know, pure disaster. Yes I do think Egypt and Ghana would quickly develop an appreciably greater standard of living if those countries adopted an ad valorem tariff, free capital flows and a banking/monetary system based on specie reserves and currency convertibility. That is precisely the path that Singapore took when it adopted 19th century trade laws and made its currency freely convertible into the U.S. $ which was then as good as gold. Enterprise> produces wealth; rules against "sin" and for abstractly defined "virtue" whether in trade or in life only reward lawyers and the other official> definers of what is good for the public.
"Prisons are built with stones of law, brothels with stones of religion" (William Blake).
Gary Rogan continues:
Stefan, perhaps you should read "Bad Samaritans: The Myth of Free Trade and the Secret History of Capitalism" by Ha-Joon Chang who, as it happens, hails from ROK. He is a friend of Ian Fletcher who wrote the article I posted. You may change your opinion> about what caused their current highly advanced position in the world economy and how poor they were when they started. I think he under-emphasizes the role of culture, but it's instructive to go through his view of how ROK and many other countries developed their economies.
Steve Krisrock writes:
With 40% first dollar taxes in the USA, I don't buy any argument that small companies can compete against companies overseas who don't have the social security, unemployment, workers comp, insurance, and hoards of state and local taxes plus the democrats grab bag of taxes BEFORE they make something…go east to Asia that where wall street has found a new home to rebuild…and leave the scumbags from Chicago romi manual with those that want to destroy American power like Soros.
Tell me about property rights when the EPA seizes drilling areas, shuts down plants at both the state and locality… How about the Homeland Security not enforcing the rights of American landowners on the borders, or the fish and wildlife putting fishermen out of work for things like global warming? I'd rather be in China and borrow their money and take the risks of seizure than with the American wackos who create these ideas at places like Rutgers…how about the debasement of American citizenship by allowing hispanics in at a 100% rate bringing with them all the corruption and vote buying that comes from their cultures and stealing our healthcare…we have far too many laws and far too little protections. A man shooting an eagle can spend more time in jail than a rapist in San Antonio…such property protection…
Don Boudreaux writes:
As burdensome, annoying, etc., as U.S. taxes and regulations are, the benefits of operating in this market remain huge– so large that they outswamp the benefits, for many firms, of moving to places with lower taxes and fewer regulations.
Property rights in the U.S. RELATIVE to most other places are secure; corruption here is relatively mild; our internal market is enormous and untariffed.
And the facts speak: inward foreign direct investment in the U.S. continues to lead the world.
By the way, here is a good review by Ed Glaeser of Ha-Joon Chang's book, Bad Samaritans.
Ralph Vince writes:
Gary,
I beg to differ that we get products cheap. On the contrary, I find profits always flow upwards, profit margins are not shared with the consumer unless forced to by competition. The ONLY benefit I see of imports is that it forces competition *.
But if profits created by cheaper labor flowed down to the consumer, that head of lettuce would cost me a dime, those big Nike shoes of Justin Beaver's would cost 5 bucks instead of 150.
-Ralph Vince
* consider the dumping that occurs in the US historically has only lowered prices temporarily– the long run effect, a hypothetical. Consider tires from China which now are prohibitively tariffed. The benefit of tire dumping in the US was, ultimately, short-lived to the consumer. Rather than domestic manufacturers becoming competitive at home with the dumpers here, they merely got lawmakers to collude against the consumer and removed competition by tariff.
Gary Rogan writes:
Ralph,
Certainly the Nike business model is to make for pennies and sell based on the image. That is NOT the WalMart model though. I'm not prepared to argue based on solid data but it is my impression that at least until very recently WalMart has passed a lot of the savings to the consumers regardless of where they sourced, but of course sourcing from China wound up being their favorite model. I would also suspect this to be true in other low-end clothing and home decor retailers. Like everywhere else, branded products are quasi-monopolies and will sell differently than commodity (in the sense of easily substituted) products. If everybody can import socks from China it's unlikely that the competition will not force some retailers to sell them at cost plus a small margin. If there are ten or more domestic sock manufacturers and no imports the situation will be the same except the higher costs will be reflected in the higher price. Obviously imports lower the cost, but I don't see the dynamic being all that different than if we only had a totally free domestic market surrounded by a mote.
Any argument that sooner or later there will be only a small number of domestic monopolistic suppliers would apply to the international market as well.As I mentioned, I'm not for product-targeted tariffs, at least not at the present stage. Perhaps something called "raw materials" could be exempted but that's about it. I'm also under no illusion that domestic manufacturers will not typically raise prices as high as the market will bear if imports are restricted in any way. I do think that Stefan's favorite tariff is a better source of fully funding the government than income taxes, but I also believe that if we chose to enforce intellectual property rights domestically, we should enforce them internationally, and through higher tariffs.
The same should apply to other thuggish behavior as in "if you want to sell here you get a local 51% partner and you transfer all technology to him, and MAYBE we will let you sell for some undetermined number of years". And if a country chooses to impose a tariff higher than our tariff on ANY product category we should impose at least an equal tariff on ALL products from that country. No discussions, no negotiations, just automatic action. If we determine that there are some monkey business-type restrictions on selling ANY product category in a particular country, we immediately impose a tariff ON THE ENTIRE COUNTRY to compensate for the inconvenience. I do realize that there is a lot of opportunity in the latter category for corruption, but those are the breaks.
Believe me, I understand the beauty of totally free markets. I just don't understand the logic of pretending that having a population of a billion people trading with us via some crazy rules controlled by a handful of people and us just taking what they are shipping here totally on their terms constitutes a free market.
Stefan Jovanovich adds:
Open Trade and Food Prices
Percentage Share of Household Spending on Food, 2008
United States 6.9
Ireland 7.2
Singapore 8.0
United Arab Emirates 8.7
United Kingdom 8.8
Canada 9.1
Switzerland 10.2
Australia 10.5
Austria 11.1
Germany 11.4
Sweden 11.5
Denmark 11.5
Netherlands 11.5
Finland 11.9
New Zealand 12.1
Hong Kong, China 12.2
Qatar 12.7
Norway 12.9
Belgium 13.0
Spain 13.2
France 13.5
Greece 14.0
Malaysia 14.0
Japan 14.2
Italy 14.2
Kuwait 14.5
Bahrain 14.5
Estonia 14.6
Slovenia 15.0
South Korea 15.1
Portugal 15.6
Czech Republic 15.6
Hungary 16.3
Slovakia 16.6
Israel 17.7
Bulgaria 18.2
Uruguay 18.5
Ecuador 19.0
Latvia 19.0
South Africa 19.8
Argentina 20.3
Poland 20.3
Lithuania 21.8
Chile 23.3
Saudi Arabia 23.7
Mexico 24.0
Taiwan 24.0
Turkey 24.4
Brazil 24.7
Thailand 24.8
Costa Rica 25.7
Croatia 25.8
Iran 25.9
Turkmenistan 27.1
Colombia 27.6
Russia 28.0
Bolivia 28.2
Peru 29.0
Venezuela 29.1
Dominican Republic 29.2
Bosnia-Herzegovina 31.1
Macedonia 31.5
China 32.9
Romania 34.3
Kazakhstan 34.9
Uzbekistan 35.1
India 35.4
Guatemala 35.5
Tunisia 35.7
Philippines 36.7
Vietnam 38.1
Egypt 38.1
Cameroon 38.4
Nigeria 39.9
Morocco 40.4
Jordan 40.7
Georgia 40.7
Ukraine 42.1
Indonesia 43.0
Belarus 43.2
Algeria 43.8
Kenya 44.9
Pakistan 45.5
Azerbaijan 46.9
Source: USDA
I think we are now in the realm of horses and water and drinking. The not-so-subtle point here was that Singapore and the Emirates - those agricultural powerhouses - had among the lowest food costs in the world because they had open trade laws. I am going to end my contributions to this discussion on a (warning: aural pun coming) sour note. The rush for imperial preference that led to World War I began with the German Empire agreeing that foreign grain and milled flour would be subject to prohibitive tariffs. This was done so that the value of the Prussian nobility's estates would be preserved and braten would only be served with rye bread (the only grain that could be grown in the lands on the shore of the Baltic). There is no proof for this speculation, but I have always thought that a great deal of the appeal of Hitler's plan of Lebensraum to the German public was its implicit promise of good, plentiful, inexpensive pastry flour. That seems far more probable than the idea that a promise of free land would by itself appeal to a population that had long ago left the farms for the towns and cities and had no desire to return to them, even if agriculture was an "essential" industry. Having now made a really bad joke and played the Hitler card, I surrender.
13 February 2011
Mr. Randy Erwin
Dear Mr. Erwin:
Thanks for exporting to my household a link to your Feb. 12 blog post "Record Crushed: U.S. Trade Deficit with China - $273 Billion in 2010 - Biggest Ever Between Two Countries." In it you write that "We can solve our country's economic problem ourselves by changing our buying habits just slightly and buying American more often. The average adult consumes $700 per month in imported goods. If we could reduce that to $517 per person per month, we would have no trade deficit at all. With no trade deficit, we would likely have 3-4% unemployment. All we need to do is reduce our consumption of imported goods 25% to have jobs again in this country. That will secure our long-term economic future (a.k.a. our children's future)."
I've some questions for you.
- Because "buying American more often" means buying low-priced imports less often, Americans' spending power will shrink. Americans will then have less money to spend at the movies, at local restaurants, on premium cable-tv packages, and the like. How do you know that the job losses that result from contractions in these industries won't offset whatever job gains emerge in other industries from "buying American more often"?
- At least half of all U.S. imports are inputs used for production here at home by American firms. So if American firms substitute more costly American-made inputs for lower-priced imported inputs, many American firms' costs will rise. These firms will lose market share. How do you know that the job losses that will result from these firms' contractions and bankruptcies will not offset whatever job gains emerge from "buying American more often"?
- Because every dollar of America's trade deficit is a dollar invested in the U.S. economy - investments that overwhelmingly expand the volume of America's productive capital assets above what this volume would be without these foreign investments - eliminating America's trade deficit will likely result in a net reduction of investments in the U.S. economy. How will less investment "secure our long-term economic future"?
I have other questions, but I'll content myself with asking only the above three.
Sincerely, Donald J. Boudreaux
Professor of Economics
George Mason University
Fairfax, VA 22030
Ian Fletcher seems to be a newly formed star in the protectionist firmament. That facts speaks volumes about the quality of protectionist arguments– and about the audience for such arguments.
………………………………….
1 February 2011
Editor, The Huffington Post
Dear Editor:
Ian Fletcher's column on U.S. manufacturing is a stew of misunderstandings, non sequiturs, half-truths, and false presumptions ("Manufacturing in Decline; Establishment in Denial," Feb. 1). For example, about the fact that U.S. manufacturing output remains the highest among all countries in the world today, Mr. Fletcher - after expressing surprise that anyone bothers even to mention this fact - dismissively says "This statistic proves nothing about improvement or decline."
America's continuing high manufacturing output deserves to be mentioned simply because so very many people today– such as prominent anti-trade pundit Harold Meyerson– ceaselessly and ominously repeat the falsehood that "Americans no longer make things."
As for the "statistic prov[ing] nothing about improvement or decline," a scholar so well versed with the data as is Mr. Fletcher surely must know that, measured in inflation-adjusted dollars, U.S. manufacturing output in 2009 was about ten percent higher than it was in 2000, 47 percent higher than in 1990, 83 percent higher than in 1980, and 120 percent higher than in 1970.*
Sincerely,
Donald J. Boudreaux
Professor of Economics
George Mason University
Fairfax, VA 22030
* Percentages are calculated from this blog post.
Donald Trump is only the latest in a long, if not unbroken, line of famous and successful business people who are completely clueless about economics. LIsten to this for more evidence.
Friends,
My GMU and Mercatus Center colleague Tyler Cowen has this must-read essay in the January-February 2011 issue of The American Interest on income inequality:
Here's a sample paragraph:
In terms of immediate political stability, there is less to the income inequality issue than meets the eye. Most analyses of income inequality neglect two major points. First, the inequality of personal well-being is sharply down over the past hundred years and perhaps over the past twenty years as well. Bill Gates is much, much richer than I am, yet it is not obvious that he is much happier if, indeed, he is happier at all. I have access to penicillin, air travel, good cheap food, the Internet and virtually all of the technical innovations that Gates does. Like the vast majority of Americans, I have access to some important new pharmaceuticals, such as statins to protect against heart disease. To be sure, Gates receives the very best care from the world's top doctors, but our health outcomes are in the same ballpark. I don't have a private jet or take luxury vacations, and—I think it is fair to say—my house is much smaller than his. I can't meet with the world's elite on demand. Still, by broad historical standards, what I share with Bill Gates is far more significant than what I don't share with him.
Now watch 'laissez faire' or 'market fundamentalism' take the rap:
12 December 2010
Editor, The New York Times 620 Eighth Avenue New York, NY 10018
To the Editor:
You report that Goldman Sachs, JPMorgan Chase, and Morgan Stanley are using their influence over newly established derivatives clearinghouses to line their own pockets by suppressing competition ("A Secretive Banking Elite Rules Trading in Derivatives," Dec. 12). Now THAT'S a shocker!
Who would have dreamed that these politically connected Wall Street behemoths, after being bailed out with taxpayer money, would now be able to rig – for their own monopolistic advantages - the operation of the clearinghouses that our very own, democratically elected government engineered into existence in the wake of the 2008 financial meltdown? Surely you're correct to describe this surprising phenomenon as an "irony."
What bad luck.
Sincerely,
Donald J. Boudreaux Professor of Economics George Mason University Fairfax, VA 22030
Gary Rogan writes:
Besides the crony capitalism aspect solving the following concern:
"A major concern during the meltdown was that no one — not even government regulators — fully understood the size and interconnections of the derivatives market, especially the market in credit default swaps, which insure against defaults of companies or mortgages bonds."
with this result:
"They also share a common secret: The details of their meetings, even their identities, have been strictly confidential."
is indeed ironic.
On a related note I happen to be reading "Crisis Economics" by Nouriel Roubini and Stephen Mihm and they dedicate page 201 to the wonders of derivatives exchanges. With comments like "This idea makes perfect sense, as exchanges guarantee that derivatives will be cleared and settled in a straightforward, transparent fashion." and "In return, the clearinghouse would assume the burden of the contract in the event the counterparty failed. All this helps reduce the problem of counterperparty risk" and the rest of its statist analysis it proves one more time that one should never trust anyone who regularly goes to Davos.
Quoting Confucius: "When words lose their meaning, people will lose their liberty":
9 December 2010
Editor, Los Angeles Times
Dear Editor:

You write that "Washington's compromise on estate taxes provides an unnecessary handout to a few thousand wealthy families" ("The state of estates," Dec. 9).

Whatever are the merits, or lack thereof, of a tax on estates, you are deceptively wrong to call a decision not to raise that tax a "handout." Because taxes are paid from resources created and earned by private citizens, resources that are not taxed are not "handed out" to the people who created or earned them; these people already rightfully own these resources.

It makes no more sense to describe government's (non-)act of not raising taxes as a "handout" than it does to describe my (non-)act of not stealing your purse as a "handout." Failure to understand this fact creates the mirage that government is the source and original owner of all wealth. Not only is such a notion of the state utterly false empirically, it is also - because it is a close cousin of the notion of the divine right of kings– the seed of tyranny.
Sincerely, Donald J. Boudreaux
Professor of Economics
George Mason University
Fairfax, VA 22030
What an embarrassment to me and my fellow New Orleanians.
Quoting Thomas Sowell: "Let's face it, politics is largely the art of deception, and political rhetoric is largely the art of misstating issues" :
7 December 2010

Sen. Mary Landrieu U.S. Senate Capitol Hill Washington, DC

Dear Sen. Landrieu:

Your negative reaction to the proposal not to raise taxes in January on upper-income Americans is– and I quote– "We're going to borrow $46 billion from the poor, from the middle-class, from businesses of all sizes basically, to give a tax cut to families in America today that, despite the recession, are making over $1 million. This is unprecedented."

*No. Because allowing people to keep more of their own money is not itself an expense, any borrowing Uncle Sam does as a result of reduced tax revenues is a consequence of your and your colleagues' refusal to cut spending by the amount of the revenue reduction.

Moreover (not that it matters as far as the principle is concerned), but how difficult can it be to cut $46 billion in spending from a $3.8 TRILLION budget? Is it really so difficult, so cruel, so illiberal to reduce federal-government spending by 1.2 percent?

Sincerely, Donald J. Boudreaux Professor of Economics George Mason University
6 November 2010
Editor, The New York Times
620 Eighth Avenue
New York, NY 10018
To the Editor:
You report that President Obama's export promoting trip to Asia is partly an attempt to "ease tensions with America's chief executives many of whom spent the recent campaign accusing the White House of being anti-business."
There are two ways for a government to be 'pro-business.' The first way is to avoid interfering in capitalist acts among consenting adults - that is, to keep taxes low, regulations few, and subsidies non-existent. This 'pro-business' stance promotes widespread prosperity because in reality it isn't so much pro-business as it is pro-consumer. When this way is pursued, businesses are rewarded for pleasing consumers, and ONLY for pleasing consumers.
The second, and very different, way for government to be pro-business is to bestow favors and privileges on politically connected firms. Such favors, such as tariffs and export subsidies, invariably oblige consumers to pay more - either directly in the form of higher prices, or indirectly in the form of higher taxes - for goods and services. This way of being pro-business reduces the nation's prosperity by relieving businesses of the need to satisfy consumers. When this second way is pursued, businesses are rewarded for pleasing politicians. Competition for consumers' dollars is replaced by competition for political favors.
The fact that more than 200 American business executives are in India with the President is cause to fear that any pro-business policies he might adopt will be of the second, impoverishing sort.
Sincerely,
Donald J. Boudreaux
Professor of Economics George Mason University
21 August 2010
Editor, USA Today
Dear Editor:
Many Americans are confused over President Obama's faith ("Obama invites confusion about his faith," August 20). I, for one, am not at all confused about it– at least not about that species of his faith that affects me and every other American outside of Mr. Obama's immediate family.
While I have no idea what Mr. Obama's theology is (and nor do I care), it's crystal clear that he has a fiery faith in his and his political colleagues' wisdom to legislate and regulate for what that faith assures him is the public good. His blind faith in the necessity and goodness of his own central commands– and his cocksure rejection of ideas that conflict with this faith– reveals not only an antediluvian ignorance of economics, but a magnitude of self-assurance found only in persons whose faith protects them from the uncertainties that arise by confronting facts with reason.
Sincerely, Donald J. Boudreaux
Professor of Economics
George Mason University
Fairfax, VA 22030
Great to know that even at death, they take your life blood away. Vic
Bury monopolists.
13 August 2010

Editor, USA Today

Dear Editor:

Kudos to Scott Bullock, Jeff Rowes, and their colleagues at the Institute for Justice for defending the right of monks at St. Joseph Abbey in Louisiana to sell caskets– and, hence, for defending the right of people to buy caskets from whomever they please ("In defense of monks and free enterprise," August 13).
I have personal evidence that Louisiana's requirement that all caskets be bought from a licensed funeral director is simply meant to protect funeral directors from competition.

When my mother died in 2008, a friend recommended that we bury her in a casket from St. Joseph Abbey. While making arrangements at the funeral home– but before we mentioned an Abbey casket to the funeral director– my family and I were shown several caskets that the home offered for sale. All were pricey. When we finally mentioned that we were considering a casket from St. Joseph Abbey, the funeral director suddenly remembered that he offered some less expensive caskets. Only then did he show us his more competitively priced models.
Sincerely, Donald J. Boudreaux
Professor of Economics
George Mason University
29 June 2010
Organizing Department
American Federation of State County and Municipal Employees
Dear Ms. Maralit:
Thanks for your mass e-mail this morning inviting me to recommend students for AFSCME's Alternative Union Break: Summer Session. I understand that students who attend this four-day program are taught how to "fight for a better country," and to promote "social and economic justice," by becoming union organizers.
Alas, I know no student who'd be interested in your program. The young men and women who study economics at George Mason University learn, above all, to think rather than to emote. So our students are rightly suspicious of vague terms such as "social and economic justice."
Our students learn also that an economy most beneficial to the poorest amongst us is one that is free and competitive - an economy governed by the laws of property, contract, and tort instead of by the arbitrary government diktats that are the fetish of labor unions.
Our students understand that widespread prosperity comes only from entrepreneurial creativity, market-driven investment, risk-taking, and hard work - all in response to the demands of consumers free to spend their money as they choose. Our students know that granting monopoly privileges to politically boisterous groups such as yours reduces, rather than produces, prosperity.
Our students understand that entrepreneurs and firms in market economies gain, not by taking wealth from others, but only by creating wealth and sharing that creation with others on terms that are mutually and voluntarily agreed to.
Oh, here's one more important fact that our students understand: labor unions routinely promote Injustice by lobbying for regulations (such as minimum-wage legislation and the Davis-Bacon Act) that price low-skilled workers out of jobs; by endorsing protectionist policies that deny consumers opportunities to get the most value for their dollars; and by supporting many bailouts and other forms of corporate welfare.
So I invite you to recommend to the young people who go through your program that they attend some of the many programs we have at GMU Economics (and affiliated organizations such as the Institute for Humane Studies and the Mercatus Center) in order to learn how they can truly best promote a society that is prosperous, and peaceful.
Sincerely, Donald J. Boudreaux
Professor of Economics
George Mason University
Fairfax, VA 22030
Don Boudreaux comments:
Thanks for posting my letter, Vic. I'm honored.
Victor Niederhoffer writes:
The honor is ours. It is something that all kids and all adults should read. Nice summary. Of course unions are much worse than you made them out to be, and are responsible for the decline of all cities.
Here is a letter to the editor I wrote recently.
For example, on p. 178 of his Lectures on Jurisprudence, Adam Smith writes of a typical nobleman in ancient Rome owning between 800 and 1,000 slaves… :
22 May 2010

Editor, The New York Times
620 Eighth Avenue
New York, NY 10018

To the Editor:

Criticizing libertarianism, you assert that "It was only government power that ended slavery" ("Limits of Libertarianism," May 22).

You're mistaken. Slavery was common throughout history until the age of industrial capitalism. Only then did this heinous institution disappear. It went away chiefly because capitalism puts a premium on creativity, initiative, and good judgment (which even the mightiest slave-master's whip cannot extract from its victims), and because the ethos that gives life to capitalism - free-market liberalism - is hostile to the ownership of man by man. That the first-to-industrialize English were the first abolitionists is no coincidence.

In North America, pressure brought by capitalism to end slavery was countered by the very agency that you praise as slaves' liberator: government. From 17th and 18th century slave codes to the Fugitive Slave Acts of 1793 and of 1850, government in America actively deployed force on behalf of slaveholders. Without this force, slavery would never have taken root as deeply as it did in the U.S. and would have died away sooner and with less bloodshed.

Sincerely,
Donald J. Boudreaux
Professor of Economics
George Mason University
Fairfax, VA 22030
On top of Uncle Sam's unprecedentedly large bailout plan comes calls from top business executives for "comprehensive industrial policy" ("Ford, Dow execs to discuss national summit in '09," September 22).
Let's keep our heads. Despite the turmoil, Americans today remain incredibly wealthy. This fact is evidence that capitalism works very well even though it is never textbook perfect. Calling for a fundamental restructuring of an economy that produces such widespread prosperity is, at best, an irresponsible overreaction.
More likely, though, this call for industrial policy is a ploy by business executives to find shelter from the bracing winds of competition. By trying to plan the economic future, any such policy necessarily tramples innovation and consumer sovereignty. Anything at odds with the policy - such as an unforeseen new product, a creative new technique of production, or simply a change in consumers' tastes - must be squelched, for otherwise the policy falls apart. Many existing firms (especially large ones such as GM and Dow Chemical, who have the resources to influence government) will benefit from industrial policy - but only because such policy inverts the economy from one in which producers exist to satisfy consumers to one in which consumers (and taxpayers) exist to satisfy producers.
Such a policy will make most of us much, much poorer.
Mercantilism is a cancer of the mind.
9 May 2007

Editor, Washington Post
1150 15th St., NW
Washington, DC 20071

Dear Editor:

Robert Samuelson argues that free trade benefits Americans only when foreign governments practice free trade ("China's Trade Time Bomb," May 9). Not so. The case for free trade rests on the recognition that prosperity is enhanced by permitting consumers to spend their money as they choose. When foreign firms are subsidized, those subsidies (while they hurt foreign taxpayers and foreign economies) benefit American consumers and the American economy just as surely as when the attractive prices and qualities of foreign products result from foreign-producers' comparative advantage.

Sincerely, Donald J. Boudreaux Chairman, Department of Economics George Mason University
My colleague Tyler Cowen calls this phenomenon "the great blowing sound."
6 May 2007

Editor, Washington Post
1150 15th St., NW
Washington, DC 20071

Dear Editor:

Alan Blinder worries that as technology opens up pools of low-wage labor in poor countries, the gains to American workers from free trade will be slow in coming ("Free Trade's Great, but Offshoring Rattles Me," May 6). He forgets that the world's stock of capital expands quickly to take advantage of profit opportunities.

If American workers today produce enough output to justify their high pay, any transfer of capital from America to China or India opens up profit opportunities for new investments in America. Skilled, motivated workers in a commercial environment of secure property rights will not long remain unexploited by capitalists.

Want evidence? Foreign direct investment in the U.S. from Latin America was $87.3 billion in 2004 - 114 percent higher than 1999's figure of $40.8 billion.

Sincerely, Donald J. Boudreaux Chairman, Department of Economics George Mason University
17 April 2007
Editor, The Atlantic
To the Editor:
The usually astute Clive Crook misunderstands the U.S. trade deficit ("When the Buck Stops," May). First, it is untrue that the trade deficit "has to be financed by borrowing." If, for example, Toyota sells a Camry to an American and uses the sales proceeds to buy more land for expansion of its factory in Kentucky, America's trade deficit rises without any American borrowing a cent. The trade deficit is not synonymous with debt.
Second, much of what we offer to foreigners in exchange for their goods and services is our combination of relatively low taxes, secure property rights, skilled workers, culture of entrepreneurship, and - as economist John Makin points out - our "sometimes bewildering yet attractive array of wealth-storage facilities." America enjoys a comparative advantage as a haven for investment.
Sincerely, Donald J. Boudreaux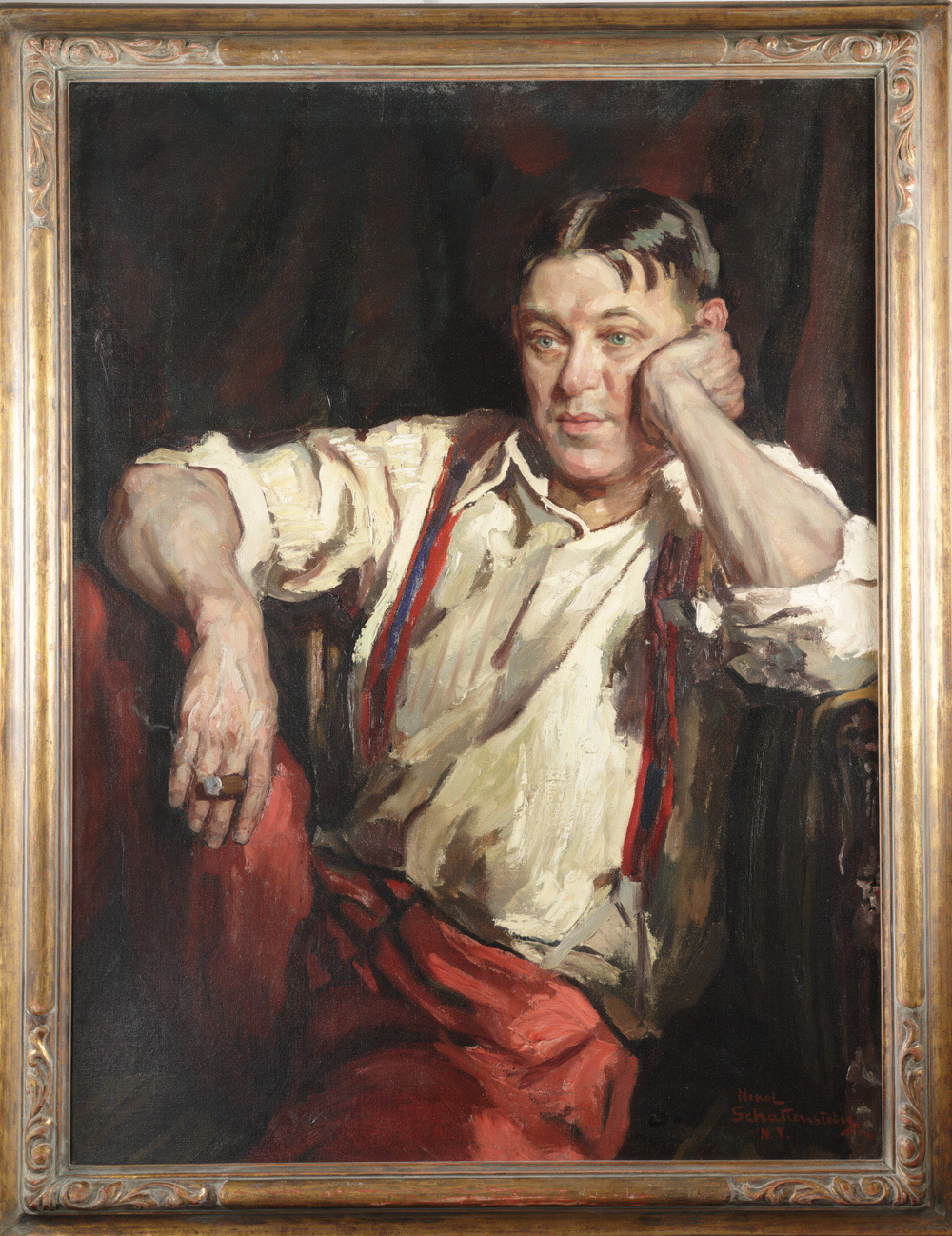 Reading Benjamin Barber reminds me of reading Thorstein Veblen, and of Mencken's question after he'd read that "great geyser of pishposh": "What was the sweating professor trying to say?"
15 April 2007

Editor, Baltimore Sun

To the Editor:

Benjamin Barber laments the great diversity and abundance of products available in modern market economies ("Overselling capitalism with consumerism," April 15). His lamentation reaches its crescendo when he proclaims that "When we see politics permeate every sector of life, we call it totalitarianism. When religion rules all, we call it theocracy. But when commerce dominates everything, we call it liberty."

He compares rifles to roses. Totalitarianism and theocracy are evil because, under them, persons with power bend innocent people to their will though the use of violence. Commerce is the opposite. It is a peaceful series of voluntary offers to buy and to sell. It IS liberty - and it is profoundly good.

Sincerely, Donald J. Boudreaux
A letter to the editor, from Donald Boudreaux:
21 March 2007
The Editor, New York Times
229 West 43rd St.
New York, NY 10036

To the Editor:

Sen. Charles Schumer and Rep. Jim McDermott want trade agreements that are "fair" (Letters, March 21) - by which they mean trade agreements that protect American workers from having to compete very hard against foreign workers.

I wonder if Messrs. Schumer and McDermott regard IBM, Apple, and Hewlett-Packard to have been "unfair" traders. By making personal computers and desktop printers so incredibly inexpensive, these firms destroyed countless jobs for office-pool typists. An American worker simply cannot compete with these machines. Would we have been well served had government restricted our ability to purchase these machines? If not, why suppose that we will be well served if government restricts our ability to purchase goods and services produced by workers whose wages are now lower than ours?
The following is a letter to the editor at The Wall Street Journal, written by Donald J. Boudreaux:
Kicking the kicking horse.
9 March 2007
Editor, The Wall Street Journal
200 Liberty Street
New York, NY 10281
To the Editor:
You are too quick to call January's fall in the U.S. trade deficit "positive" ("Stocks Rise on Jobs Report," March 9).
What if the trade deficit fell because foreigners now find America to be a less-attractive place to invest? What if foreigners' confidence in the dollar is fading? Would these developments - which shrink the trade deficit - be "positive"?
Sincerely,
Donald J. Boudreaux
Chairman, Department of Economics
George Mason University
Archives
Resources & Links
Search