When I think of all the banks of IBM computers with a large array of tape drives in the first floor of Mission Control, I marvel at the concentration of computing power. In the 1960s it represented the penultimate in computer power. In 2015 it is less than a smart phone. The on-board computer on the Lunar Module was less than a digital watch. I cannot imagine what it will be like 50 years from now. I'll ask my grandson. In 50 years he will be 80.
I just discovered today that there is a book authored by Charles Murray called "Apollo", about (of course) the Apollo missions, especially the engineering, infrastructure, and how Apollo became a possibility. I ordered it for kindle.
Haven't yet read it so can't review it, but seems like it would have to be good if it's by Charles Murray.
I was recently pondering just a single step in the whole operation. Armstrong and Aldrin had to blast off from the moon and then re-attach their module to the main ship, with Cooper in it, as it continued to orbit the moon. That's seems like jaw-dropping technical feat. And of course if anything goes wrong, there's no hardware store nearby.
Marlowe Cassetti writes:
Let me add my 2 cents, as one who was with Apollo almost from the start. At NASA we had grand plans to extend and enhance the exploration of the moon. The near fatal Apollo 13 mission was a show stopper in the minds of NASA headquarters and the Washington elite. Why risk the lives on further missions? The orders came down from the top to wrap it up without further risks. NASA sent me out to UCLA for a short summer course. I made friends with an Air Force Captain and we shared stories. I recall he stated that manned spaceflight should have been assigned to the military instead of a civilian agency. He bragged that 100 test pilots were killed testing the F-100 fighter and NASA was conservatively testing Mercury spacecraft worried about one astronaut.
Having said all of that I need to load Murray's book on my kindle.

I became involved in the personal computer movement back in the early days. I built an 8 bit, Intel 8008 powered computer from a July 1974 magazine article in Radio Electronics. I also started one of the first "home computer" clubs at NASA/Houston in 1975, so I have been a really long-time observer of this technological development.
I have been amazed at the development of what has become the worship of Apple, even from the early days of the Apple 1. Now an anthropologist has confirmed that it has become a religion.
Today Apple Inc. has become a mammoth corporation. All very interesting.
John Bollinger writes:
I was just a few years behind you, starting with a z80 S100 system in 1978. Indeed, I developed Bollinger Bands on such a system. In those years there were a wide of microcomputer choices and many users moved around from platform to platform, but the Apple people were exclusive from the start. They used separate stores, forums, bulletin boards, user groups, ect… It seemed that with Apple you were either in or out, whereas with other platforms there was a lot of cross fertilization, debate and movement. One could work with a Commodore, Radio Shack, S100, cp/m, Atari, Sinclair, etc. user, even with some of the mini-computer users, PDP, VAX, etc., but rarely with an Apple user. The dividing line seemed to be memory mapping versus port mapping, with Apple's 6502 using memory mapping while much of the rest of field used port mapping, a distinction that faded long ago. My take is that the closed culture was deliberately fostered by Apple's founders to ensure the success of their brand.
David Lilienfeld writes:
I too remember those early days, having built the first MITS machine. Running a program meant flipping toggle switches up and down. The 8008 was followed by the 8080, which was a great chip with which to design. It was a lot easier than the 8008. There were only two competitors of note–the Motorola 6800 and the AMD 6502. That's how Motorola and Advanced Micro entered the microprocessor market (and the world introduced to Jerry Saunders, who could have taught Liberace a thing or two about flamboyance).The Z80 followed in due course. By then, the TRS-80 came on the scene, along with the first set of Apple computers. Those were heady days. Just getting a "Star Trek" program to work was considered a major accomplishment.
I'm not so amazed by Apple's development, per se, as by its rescue from the trash heaps of the PC industry. This isn't close to being the arrogant company that built the Lisa and the original Mac. I'm not sure it is a religion, though. Look at what's already happening with the early adopters and the new iPad. This situation is like the original versions of Word, and the Microsoft fans (Microsoft worship in corporations was pretty prevalent, though nothing like Apple). As with Microsoft, this support of Apple will in time pass.
Jeff Watson writes:

I remember my first Commodore and thought that being able to figure out empirical calculations(curve fitting) with major fudge factors to describe grain prices was the cat's meow. But then again I thought my old HP 35 calculator was something.
The news of Neil Armstrong's death hit me hard. He played an important part of my life and it was like losing a close friend, although I wasn't a close friend but rather an associate.
As a teenager I read about Neil's Korean War flying mishap in Popular Mechanics. Somehow I remembered his name probably because I was a fan of the radio serial, Jack Armstrong, the All American Boy.
I was an engineer at NASA in Houston when the second group of astronauts was announced and I learned that Neil was selected. I was selected to teach the group about flight mechanics with emphasis on launching into orbit. Neil had a great grasp of the subject. All the astronauts were active duty military and Neil was the sole exception. He was a civilian NACA/NASA test pilot who was famous, within aeronautical circles, for piloting the X-15 rocket powered research vehicle.
Neil and I crossed paths at various times within the context of mission planning for the Gemini and Apollo programs. I was pleased that he was selected to fly on the first lunar landing mission. I believe he was the best choice out of the very talented and capable group. My faith in his ability was validated with his successful mission performance.
Looking back, I see how the manned space program changed the trajectory of my life in a good and wonderful way. Goodbye Neil Armstrong, you are someone I admired and respected.
Victor Niederhoffer comments:
Inspired by Mr. Cassetti's post, I have a Neil Armstrong letter I wold like to share.
Dear David, Sep 12, 1986

"I am saddened to hear of your illness. Your father told me you are interested in the mission of Apollo 11. Apollo 2 was of course the high point of my life. When the rocket lifted off the launch pad I must confess that I was not sure I'd have the distinction of being the first man to step foot upon the moon. In every flight there's the possibility of risking one's life. As you may have studied, I had a close call aboard Gemini 1 when the craft started to roll violently. It could have ended in disaster. But Dave Scott and I lived to tell about it. The good Lord had something to do… being on the moon was somewhat like standing on the high desert of new Mexico on the night of the full moon, only it was much brighter. Looking back on the video tapes of it, earthlings didn't quite get the breathtaking spectacular of it, on their tv sets. The moon's surface was very powdery with fine granules that made beautiful footprints. And since there's no wind on the moon, my footprint will last much longer that I will. Maneuvering around on the moon was tricky at first. While the gravitational pull is only a sixth of the earth's, it was a bit of a trick keeping balance. It was a skill we mastered quickly. David, you asked me if there was any funny moment on the moon. The one thing that stands out is the fact that with all the engineering and calculations that the lem would sink more than it did into the moon's surface. The last rung of the ladder was about three feet off the ground. I remember wondering if this first historic step was going to be a big flop before the whole world. Later, I recall how ironic now that big first step was then accompanied by, "that's one small step for men, one giant leap for mankind. It's been over 17 years since Apollo 2 and while the details of it are vivid in my mind, it's still quite hard for this Ohio boy to believe he actually made the trip. Through a telescope, I can pick out the spot on mars transquilliitatis where the eagle landed. I'm still very awestruck in retrospect. The excitement of actually being there was overshadowed to a great degree by the the overwhelming tasks that were required of Buzz and I. I wish you well, David. You are a very brave little boy. I will keep your well being in my thoughts and prayers, keep up your studies and I'm sure you'll get to visit the moon someday.

Sincerely yours,

Neil Armstrong
Easan Katir adds:
Neil Armstrong should rightfully be remembered as a world hero, along with—far beyond actually— Christopher Columbus and Ferdinand Magellan.
Leo Jia replies:
Wasn't the greatness of Columbus due to the fact that he had a vision and then acted upon it which led him to realize that vision? The land he discovered is a treasure to mankind which later nurtured a great country and wonderful people. I am not sure if he would still have obtained the prestige if the land were a totally uninhabitable piece of waste, or if the land were still unreachable by people by a long shot.
I'm thinking of giving 1,000:1 odds that the world won't end in 2012. If you send me $100 I will give you a certified voucher for $10,000 to be paid to the bearer on January 1, 2013. Stand by for further details.
Now that is a great investment. Anyone want to sponsor an infomercial?
Leo Jia writes:
The idea that the world will end in 2012 is not easily dismiss-able from human psyche. Whether it will happen or not is not the point. What is important is the course of event, or the path of time, leading to it. The collective human nature will make something big out of it (even though the "it" might be nothing). As an individual, we have all experienced worry. We know that while some worries may have merit, most simply come out of nothing and for nothing. I am sure this event will be something around which many different worries will be generated amount human beings. Those are what will move the things for this year.
I understand the "end of the world" is a concept not easily imaginable to most people. Many believers of the event could simply take it as some disaster that has a big harm to part of the world (the movie seems to be depicting this view). The likelihood for that should be substantially higher than the real "end of the world". In this sense, the number of believers (including the derivative ones) should be influentially large.
Apple stocks more than tripled in just 2 years. Useless to say that I missed this move and that I did not triple my capital during the same period investing somewhere else. I am contrarian by nature, however I was "forced" by some type of compulsion to buy the IPhone4 (not the stocks unfortunately). I followed the herd. Now that I regret it (poor strength of network signal and a battery that lasts for half day at best…) I also understand how strong the AAPL trend is. They sell expensive products that sometimes do not meet expectations but that people are ready to buy at prices which are higher than products of competitors. What a money machine. Difficult, however, to keep the momentum…Time to short AAPL?
Marlowe Cassetti writes:
I will repeat my reply to the Chair's post of July 29th titled Mystical Ideas. I quote myself:
The chair has touched on a point of interest that has bothered me. I don't know about Lady Gaga, but Apple's climb towards the top of market valuation appears to be inline with the phenomenon of a bubble. Yes, I understand that we cannot declare a bubble until it bursts, but let's look at the facts: There are some 47 stock analysts that cover AAPL, all but two have either a buy or a strong buy recommendation. It is the darling of the market. Its market cap is approaching $ ¼ trillion and at the rate it is moving it is on its way to challenge Exxon Mobile Corp. XOM produces stuff that the world needs, AAPL doesn't produce stuff that the world needs just what they like to have, until something else strikes their fancy. It reminds me in the 1980's when people couldn't buy enough Wang stock. You hadn't arrived if your office didn't sport a Wang word processor. The bubble will burst when the last fool buys in at a nose bleed price.
Back to today, for Christmas I bought myself an iPod touch … my first Apple product ever. It cost only $58.00 plus some expiring frequent flier points. I was looking for a MP3 player and I got much more that a music player. I'm very impressed with its versatility and elegance. But at $300 retail it is certainly pricey. about what I paid for a very capable netbook for my wife.
Perusing a chart of AAPL it has relentless upward momentum. You cannot step in front of a freight train and short it.
William Weaver writes:
Marlowe touches on an interesting point regarding AAPL v XOM; more specifically, how AAPL, as a consumer discretionary stock, has approached the market cap of a consumer staple, which supplies a needed good versus a wanted good. For the past 6 months I have been working on scraping purchasing data from thousands of domestic websites as a way to gauge consumer spending; at some point I am looking to sell this as research, but so far trading it has been very successful.
What I've found is that it is very easy to measure discretionary purchases and very hard to measure staple purchases as most of the latter are done offline. That said, the spending data of only discretionary purchases has a .44 correlation coefficient to the following one-month return in the S&P 500 using 69 non-overlapping months. To me this says that discretionary spending drives market returns, which begs the question, is the market ever really in-line with needed value, the value of what one needs to survive, not what one wants? Would a bubble then be any return over the risk free rate assuming the risk free rate is not in a bubble itself?
With that notion, one should never short a discretionary stock like AAPL, as the market is driven by such companies. (just for fun) Remember in 2007-8 when the Washington DC metro banned Crocs because they were dangerous on escalators? We all asked "with what shoe laces" and then a day later it was found that the head of the DC metro had held a large short position for many months as the stock climbed? It doesn't pay off; the risk is much greater than the reward. At best, one could buy OTM put leaps.
UPDATE 1/31/2011:
Contestants Summary:
- 31 Spec-listers contributed to the 2011 Investment Contest with "specific" recommendations.
- Average 4 recommendations per person (mean of 4.2, median and mode of 4) came in.
- 6 contestants gave only 1 recommendation, 3 gave only 2 and thus 9 out of the total 31 have NOT given the minimum 3 recommendations needed as per the Rules clarified by Ken Drees.
- The Hall of Fame entry for the largest number of ideas (did someone say diversification?) is from Tim Melvin, close on whose heels are J. T. Holley with 11 and Ken Drees with 10.
- The most creatively expressed entry of course has come from Rocky Humbert.
- At this moment 17 out of 31 contestants are in positive performance territory, 14 are in negative performance territory.
- Barring a major outlier of a 112.90% loss on the Option Strategy of Phil McDonnell (not accounting for the margin required for short options, but just taking the ratio of initial cash inflow to outflow):
- Average of all Individual contestant returns is -2.54% and the Standard Deviation of returns achieved by all contestants is 5.39.
- Biggest Gainer at this point is Jared Albert (with his all in single stock bet on REFR) with a 22.87% gain. The only contestant a Z score greater than 2 ( His is actually 4.72 !!)
- Biggest Loser at this point (barring the Giga-leveraged position of Mr. McDonnell) is Ken Drees at -10.36% with a Z Score that is at -1.45.
- Wildcards have not been accounted for as at this point, with wide
deviations of recommendations from the rules specified by most. While 9
participants have less than 3 recommendations, those with more than 4
include several who have not chosen to specify which 3 are their primary recommends. Without clarity on a universal measurability wildcard accounting is on hold. Those making more than 1 recommendations would find that their aggregate average return is derived by taking a sum of returns of individual positions divided by the number of recommends. Unless specified by any person that positions are taken in a specific ratio its equal sums invested approach.
Contracts Summary:
- A total of 109 contracts are utilized by the contestants across bonds, equity indices (Nikkei, Kenyan Stocks included too!), commodities, currencies and individual stock positions.
- The ratio of Shorts to Longs across all recommendations, irrespective of the type of contract (call, put, bearish ETF etc.) is 4 SELL orders Vs 9 Buy Orders. Not inferring that this list is more used to pressing the Buy Button. Just an occurence on this instance.
- The Average Return, so far, on the 109 contracts utilized is -1.26% with a Standard Deviation of 12.42%. Median Return is 0.39% and the mode of Returns of all contracts used is 0.
- The Highest Return is on MICRON TECH at 28.09, if one does not account for the July 2011 Put 25 strike on SLV utilized by Phil McDonnell.
- The Lowest Return is on IPTV at -50%, if one does not account for the Jan 2012 Call 40 Strike on SLV utilized by Phil McDonnell.
- Only Two contracts are having a greater than 2 z score and only 3 contracts are having a less than -2 Z score.
Victor Niederhoffer wrote:
One is constantly amazed at the sagacity in their fields of our fellow specs. My goodness, there's hardly a field that one of us doesn't know about from my own hard ball squash rackets to the space advertising or our President, from surfing to astronomy. We certainly have a wide range.
May I suggest without violating our mandate that we consider our best sagacities as to the best ways to make a profit in the next year of 2011.
My best trades always start with assuming that whatever didn't work the most last year will work the best this year, and whatever worked the best last year will work the worst this year. I'd be bullish on bonds and bearish on stocks, bullish on Japan and bearish on US stocks.
I'd bet against the banks because Ron Paul is going to be watching them and the cronies in the institutions will not be able to transfer as much resources as they've given them in the past 2 years which has to be much greater in value than their total market value.
I keep wondering what investments I should make based on the hobo's visit and I guess it has to be generic drugs and foods.
What ideas do you have for 2011 that might be profitable? To make it interesting I'll give a prize of 2500 to the best forecast, based on results as of the end of 2011.
David Hillman writes:
"I do know that a sagging Market keeps my units from being full."
One would suggest it is a sagging 'economy' contributing to vacancy, not a sagging 'market'. There is a difference.
Ken Drees, appointed moderator of the contest, clearly states the new rules of the game:
1. Submissions for contest entries must be made on the last two days of 2010, December 30th or 31st.
2. Entries need to be labeled in subject line as "2011 contest investment prediction picks" or something very close so that we know this is your official entry.
3. Entries need 3 predictions and 1 wildcard trade prediction (anything goes on the wildcard).
4. Extra predictions may be submitted and will be judged as extra credit. This will not detract from the main predictions and may or may not be judged at all.
5. Extra predictions will be looked on as bravado– if you've got it then flaunt it. It may pay off or you may give the judge a sour palate.
The desire to have entries coming in at years end is to ensure that you have the best data as to year end 2010 and that you don't ignite someone else to your wisdom.
Market direction picks are wanted:
Examples: 30 year treasury yield will fall to 3% in 2011, S&P 500 will hit "x" by June, and then by "y" by December 2011.
The more exact your prediction is, the more weight will be given. The more exact your prediction, the more weight you will receive if right and thus the more weight you will receive if wrong. If you predict that copper will hit 5.00 dollars in 2011 and it does you will be given a great score, if you say that copper will hit 5.00 dollars in march and then it will decline to4.35 and so forth you will be judged all along that prediction and will receive extra weight good or bad. You decide on how detailed your submission is structured.
Will you try to be precise (maybe foolhardy) and go for the glory? Or will you play it safe and not stand out from the crowd? It is a doubled edged sword so its best to be the one handed market prognosticator and make your best predictions. Pretend these predictions are some pearls that you would give to a close friend or relative. You may actually help a speclister to make some money by giving up a pearl, if that speclister so desires to act upon a contest–G-d help him or her.
Markets can be currency, stocks, bonds, commodities, etc. Single stock picks can be given for the one wildcard trade prediction. If you give multiple stock picks for the wildcard then they will all be judged and in the spirit of giving a friend a pearl–lets make it "the best of the best, not one of six".
All judgments are the Chair's. The Chair will make final determination of the winner. Entries received with less than 3 market predictions will not be considered. Entries received without a wildcard will be considered.The spirit of the contest is "Give us something we can use".
Bill Rafter adds:
Suggestion for contest:
"Static" entry: A collection of up to 10 assets which will be entered on the initial date (say 12/31/2010) and will be unaltered until the end data (i.e. 12/31/2011). The assets could be a compilation of longs and shorts, or could have the 10 slots entirely filled with one asset (e.g. gold). The assets could also be a yield and a fixed rate; that is one could go long the 10-year yield and short a fixed yield such as 3 percent. This latter item will accommodate those who want to enter a prediction but are unsure which asset to enter as many are unfamiliar with the various bond coupons.
"Rebalanced" entry: A collection of up to 10 assets which will be rebalanced on the last trading day of each month. Although the assets will remain unchanged, their percentage of the portfolio will change. This is to accommodate those risk-averse entrants employing a mean-reversion strategy.
Both Static and Rebalanced entries will be judged on a reward-to-risk basis. That is, the return achieved at the end of the year, divided by the maximum drawdown (percentage) one had to endure to achieve that return.
Not sure how to handle other prognostications such as "Famous female singer revealed to be man." But I doubt such entries have financial benefits.
I'm willing to be an arbiter who would do the rebalancing if necessary. I am not willing to prove or disprove the alleged cross-dressers.
Ralph Vince writes:
A very low volume bar on the weekly (likely, the first of two consecutive) after a respectable run-up, the backdrop of rates having risen in recent weeks, breadth having topped out and receding - and a lunar eclipse on the very night of the Winter Solstice.
If I were a Roman General I would take that as a sign to sit for next few months and do nothing.
I'm going to sit and do nothing.
Sounds like an interim top in an otherwise bullish, long-term backdrop.
Gordon Haave writes:
My three predictions:
Gold/ silver ratio falls below 25 Kenyan stock market outperforms US by more than 10%
Dollar ends 10% stronger compared to euro
All are actionable predictions.
Steve Ellison writes:
I did many regressions looking for factors that might predict a year-ahead return for the S&P 500. A few factors are at extreme values at the end of 2010.
The US 10-year Treasury bond yield at 3.37% is the second-lowest end-of year yield in the last 50 years. The S&P 500 contract is in backwardation with the front contract at a 0.4% premium to the next contract back, the second highest year-end premium in the 29 years of the futures.
Unfortunately, neither of those factors has much correlation with the price change in the S&P 500 the following year. Here are a few that do.
The yield curve (10-year yield minus 3-month yield) is in the top 10% of its last 50 year-end values. In the last 30 years, the yield curve has been positively correlated with year-ahead changes in the S&P 500, with a t score of 2.17 and an R squared of 0.143.
The US unemployment rate at 9.8% is the third highest in the past 60 years. In the last 30 years, the unemployment rate has been positively correlated with year-ahead changes in the S&P 500, with a t score of 0.90 and an R squared of 0.028.
In a variation of the technique used by the Yale permabear, I calculated the S&P 500 earnings/price ratio using 5-year trailing earnings. I get an annualized earnings yield of 4.6%. In the last 18 years, this ratio has been positively correlated with year-ahead changes in the S&P 500, with a t score of 0.92 and an R squared of
0.050.
Finally, there is a negative correlation between the 30-year S&P 500 change and the year-ahead change, with a t score of -2.28 and an R squared of 0.094. The S&P 500 index price is 9.27 times its price of 30 years ago. The median year-end price in the last 52 years was 6.65 times the price 30 years earlier.
Using the predicted values from each of the regressions, and weighting the predictions by the R squared values, I get an overall prediction for an 11.8% increase in the S&P 500 in 2011. With an 11.8% increase, SPY would close 2011 at 140.52.
Factor Prediction t N R sq
US Treasury yield curve 1.162 2.17 30 0.143
30-year change 1.052 -2.28 52 0.094
Trailing 5-year E/P 1.104 0.92 18 0.050
US unemployment rate 1.153 0.90 30 0.028
Weighted total 1.118
SPY 12/30/10 125.72
Predicted SPY 12/30/11 140.52
Jan-Petter Janssen writes:
PREDICTION I - The Inconvenient Truth The poorest one or two billion on this planet have had enough of increasing food prices. Riots and civil unrest force governments to ban exports, and they start importing at any cost. World trade collapses. Manufacturers of farm equipment will do extremely well. Buy the most undervalued producer you can find. My bet is
* Kverneland (Yahoo: KVE.OL). NOK 6.50 per share today. At least NOK 30 on Dec 31th 2011.
PREDICTION II - The Ultimate Bubble The US and many EU nations hold enormous gold reserves. E.g. both Italy and France hold the equivalent of the annual world production. The gold meme changes from an inflation hedge / return to the gold standard to (a potential) over-supply from the selling of indebted nations. I don't see the bubble bursting quite yet, but
* Short gold if it hits $2,000 per ounce and buy back at $400.
PREDICTION III - The Status Quo Asia's ace is cheap labor. The US' recent winning card is cheap energy through natural gas. This will not change in 2011. Henry Hub Feb 2011 currently trades at $4.34 per MMBtu. Feb 2012 is at $5.14. I would
* Short the Feb 2012 contract and buy back on the last trading day of 2011.
Vince Fulco predicts:
This is strictly an old school, fundamental equity call as my crystal ball for the indices 12 months out is necessarily foggy. My recommendation is BP equity primarily for the reasons I gave earlier in the year on June 5th (stock closed Friday, June 4th @ $37.16, currently $43.53). It faced a hellish downdraft post my mention for consideration, primarily due to the intensification of news flow and legal unknowns (Rocky articulated these well). Also although the capital structure arb boys savaged the equity (to 28ish!), it is up nicely to year's end if one held on and averaged in with wide scales given the heightened vol.
Additional points/guesstimates are:
1) If 2010 was annus horribilis, 2011 with be annus recuperato. A chastened mgmt who have articulated they'll run things more conservatively will have a lot to prove to stakeholders.
2) Dividend to be re-instated to some level probably by the end of the second quarter. I am guessing $1.00 annualized per ADS as a start (or
2.29%), this should bring in the index hugging funds with mandates for only holding dividend payers. There is a small chance for a 1x special dividend later in the year.
3) Crude continues to be in a state of significant profitability for the majors in the short term. It would appear finding costs are creeping however.
4) The lawsuits and additional recoveries to be extracted from the settlement fund and company directly have very long tails, on the order of 10 years.
5) The company seems fully committed to sloughing off tertiary assets to build up its liquid balance sheet. Debt to total capital remains relatively low and manageable.
6) The stock remains at a significant discount to its better-of breed peers (EV/normalized EBITDA, Cash Flow, etc) and rightly so but I am betting the discount should narrow back to near historical levels.
Potential negatives:
1) The company and govt have been vastly understating the remaining fuel amounts and effects. Release of independent data intensifies demands for a much larger payout by the company closer to the highest end estimates of $50-80B.
2) It experiences another similar event of smaller magnitude which continues to sully the company's weakened reputation.
3) China admits to and begins to fear rampant inflation, puts the kabosh to the (global) economy and crude has a meaningful decline the likes of which we haven't seen in a few years.
4) Congress freaks at a >$100-120 price for crude and actually institutes an "excess profits" tax. Less likely with the GOP coming in.
A buy at this level would be for an unleveraged, diversified, longer term acct which I have it in. However, I am willing to hold the full year or +30% total return (including special dividend) from the closing price of $43.53 @ 12/30/10, whichever comes first. Like a good sellside recommendation, I believe the stock has downside of around 20% (don't they all when recommended!?!) where I would consider another long entry depending on circumstances (not pertinent to the contest).
Mr. Albert enters:
Single pick stock ticker is REFR
The only way this gold chain wearing day trader has a chance against all the right tail brain power on the list is with one high risk/high reward put it all on red kind of micro cap.
Basic story is this company owns all the patents to what will become the standard for switchable glazings (SPD smart glass). It's taken roughly 50 years of development to get a commercialized product, and next year Mercedes will almost without doubt use SPD in the 2012 SLK (press launch 1/29/11 public launch at the Geneva auto show in march 2011).
Once MB validate the tech, mass adoption and revenues will follow etc and this 'show me' stock will rocket to the moon.
Dan Grossman writes:
Trying to comply with and adapt the complex contest rules (which most others don't seem to be following in any event) to my areas of stock market interest:
1. The S&P will be down in the 1st qtr, and at some point in the qtr will fall at least
2. For takeover investors: GENZ will (finally) make a deal to be acquired in the 1st qtr for a value of at least $80; and AMRN after completion of its ANCHOR trial will make a deal to be acquired for a price of at least $8.
3. For conservative investors: Low multiple small caps HELE and DFG will be up a combined average of 20% by the end of the year.
For my single stock pick, I am something of a johnny-one-note: MNTA will be up lots during the year — if I have to pick a specific amount, I'd say at least 70%. (My prior legal predictions on this stock have proved correct but the stock price has not appropriately reflected same.)
Finally, if I win the contest (which I think is fairly likely), I will donate the prize to a free market or libertarian charity. I don't see why Victor should have to subsidize this distinguished group that could all well afford an contest entrance fee to more equitably finance the prize.
Best to all for the New Year,
Dan
Gary Rogan writes:

1. S&P 500 will rise 3% by April and then fall 12% from the peak by the end of the year.
2. 30 year treasury yields will rise to 5% by March and 6% by year end.
3. Gold will hit 1450 by April, will fall to 1100 by September and rise to 1550 by year end.
Wildcard: Short Netflix.
Jack Tierney, President of the Old Speculator's Club, writes:
Equal Amounts in:
TBT (short long bonds)
YCS (short Yen)
GRU (Long Grains - heavy on wheat)
CHK (Long NG - takeover)
(Wild Card)
BONXF.PK or BTR.V (Long junior gold)
12/30 closing prices (in order):
37.84
15.83
7.20
25.97
.451
Bill Rafter writes:
Two entries:
Buy: FXP and IRWD
Hold for the entire year.
William Weaver writes:
For Returns: Long XIV January 21st through year end
For Return/Risk: Long XIV*.30 and Long VXZ*.70 from close today
I hope everyone has enjoyed a very merry holiday season, and to all I wish a wonderful New Year.
Warmest,
William
Ken Drees writes:
Yes, they have been going up, but I am going contrary contrary here and going with the trends.
1. Silver: buy day 1 of trading at any price via the following vehicles: paas, slw, exk, hl –25% each for 100% When silver hits 39/ounce, sell 10% of holdings, when silver hits 44/ounce sell 30% of holdings, when silver hits 49 sell 60%–hold rest (divide into 4 parts) and sell each tranche every 5 dollars up till gone–54/oz, 59, 64, 69.
2. Buy GDXJ day 1 (junior gold miner etf)—rotation down from majors to juniors with a positive gold backdrop. HOLD ALL YEAR.
3. USO. Buy day 1 then do—sell 25% at 119/bbl oil, sell 80% at 148/bbl, sell whats left at 179/bbl or 139/bbl (whichever comes first after 148)
wildcard: AMEX URANUIM STOCKS. UEC, URRE, URZ, DNN. 25% EACH, buy day 1 then do SELL 70% OF EVERYTHING AT 96$LB u http://www.uxc.com/ FOR PRICING, AND HOLD REST FOR YEAR END.
Happy New Year!
Ken Drees———keepin it real.
Sam Eisenstadt forecasts:
My forecast for the S&P 500 for the year ending Dec 31, 2011;
S&P 500 1410
Anton Johnson writes:
Equal amounts allocated to:
EDZ Short moc 1-21-2011, buy to cover at 50% gain, or moc 12/30/2011
VXX Short moc 1-21-2011, buy to cover moc 12/30/2011
UBT Short moo 1-3-2011, buy to cover moc 12/30/2011
Scott Brooks picks:
RTP
TSO
SLV
LVS
Evenly between the 4 (25% each)
Sushil Kedia predicts:
Short:
1) Gold
2) Copper
3) Japanese Yen
30% moves approximately in each, within 2011.
Rocky Humbert writes:
(There was no mention nor requirement that my 2011 prediction had to be in English. Here is my submission.) … Happy New Year, Rocky
Sa aking mahal na kaibigan: Sa haba ng 2010, ako na ibinigay ng ilang mga ideya trading na nagtrabaho sa labas magnificently, at ng ilang mga ideya na hindi na kaya malaki. May ay wala nakapagtataka tungkol sa isang hula taon dulo, at kung ikaw ay maaaring isalin ito talata, ikaw ay malamang na gawin ang mas mahusay na paggawa ng iyong sariling pananaliksik kaysa sa pakikinig sa mga kalokohan na ako at ang iba pa ay magbigay. Ang susi sa tagumpay sa 2011 ay ang parehong bilang ito ay palaging (tulad ng ipinaliwanag sa pamamagitan ng G. Ed Seykota), sa makatuwid: 1) Trade sa mga kalakaran. 2) Ride winners at losers hiwa. 3) Pamahalaan ang panganib. 4) Panatilihin ang isip at diwa malinaw. Upang kung saan gusto ko idagdag, fundamentals talaga bagay, at kung ito ay hindi magkaroon ng kahulugan, ito ay hindi magkaroon ng kahulugan, at diyan ay wala lalo na pinakinabangang tungkol sa pagiging isang contrarian bilang ang pinagkasunduan ay karaniwang karapatan maliban sa paggawa sa mga puntos. (Tandaan na ito ay pinagkasunduan na ang araw ay babangon na bukas, na quote Seth Klarman!) Pagbati para sa isang malusog na masaya at pinakinabangang 2011, at siguraduhin na basahin www.rockyhumbert.com kung saan ako magsulat sa Ingles ngunit ang aking mga saloobin ay walang malinaw kaysa talata na ito, ngunit inaasahan namin na ito ay mas kapaki-pakinabang.
Dylan Distasio comments:
Gawin mo magsalita tagalog?
Gary Rogan writes:
After a worthy challenge, Mr. Rogan is now also a master of Google Translate, and a discoverer of an exciting fact that Google Translate calls Tagalog "Filipino". This was a difficult obstacle for Mr. Rogan to overcome, but he persevered and here's Rocky's prediction in English (sort of):
My dear friend: Over the course of 2010, I provided some trading ideas worked out magnificently, and some ideas that are not so great. There is nothing magical about a forecast year end, and if you can translate this paragraph, you will probably do better doing your own research rather than listening to the nonsense that I and others will give. The key to success in 2011 is the same as it always has (as explained by Mr. Ed Seykota), namely: 1) Trade with the trend.
2) Ride cut winners and losers. 3) Manage risk. 4) Keep the mind and spirit clear. To which I would add, fundamentals really matter, and if it does not make sense, it does not make sense, and there is nothing particularly profitable about being a contrarian as the consensus is usually right but turning points. (Note that it is agreed that the sun will rise tomorrow, to quote Seth Klarman) Best wishes for a happy healthy and profitable 2011, and be sure to read www.rockyhumbert.com which I write in English but my attitude is nothing clearer than this paragraph, but hopefully it is more useful.
Tim Melvin writes:
Ah the years end prediction exercise. It is of course a mostly useless exercise since not a one of us can predict what shocks, positive or negative, the world and the markets could see in 2011. I find it crack up laugh out loud funny that some pundits come out and offer up earnings estimates, GDP growth assumptions and interest rate guesses to give a precise level for the year end S&P 500 price. You might as well numbers out of a bag and rearrange them by lottery to come up with a year end number. In a world where we are fighting two wars, a hostile government holds the majority of our debt and several sovereign nations continually teeter on the edge of oblivion it's pretty much ridiculous to assume what could happen in the year ahead. Having said that, as my son's favorite WWE wrestler when he was a little guy used to say "It's time to play the game!"
Ill start with bonds. I have owned puts on the long term treasury market for two years now. I gave some back in 2010 after a huge gain in 2009 but am still slightly ahead. Ill roll the position forward and buy January 2012 puts and stay short. When I look at bods I hear some folks talking about rising basic commodity prices and worrying about inflation. They are of course correct. This is happening. I hear some other really smart folks talking of weak real estate, high jobless rates and the potential for falling back into recession. Naturally, they are also exactly correct. So I will predict the one thing no one else is. We are on the verge of good old fashioned 1970s style stagflation. Commodity and basic needs prices will accelerate as QE2 has at least stimulated demand form emerging markets by allowing these wonderful credits to borrow money cheaper than a school teacher with a 750 FICO score. Binds go lower as rates spike. Our economy and balance sheet are a mess and we have governments run by men in tin hats lecturing us on fiscal responsibility. How low will they go Tim? How the hell do I know? I just think they go lower by enough for me to profit.
Nor can I tell you where the stock market will go this year. I suspect we have had it too good for too long for no reason so I think we get at least one spectacular gut wrenching, vomit inducing sell off during the year. Much as lower than expected profits exposed the silly valuations of the new paradigm stocks I think that the darling group, retail , will spark a sell-off in the stock market this year. Sales will be up a little bit but except for Tiffany's (TIF) and that ilk margins are horrific. Discounting started early this holiday and grew from there. They will get steeper now that that Santa Claus has given back my credit card and returned to the great white north. The earnings season will see a lot of missed estimates and lowered forecasts and that could well pop the bubble. Once it starts the HFT boys and girls should make sure it goes lower than anyone expects.
Here's the thing about my prediction. It is no better than anyone else's. In other words I am talking my book and predicting what I hope will happen. Having learned this lesson over the years I have learned that when it comes to market timing and market direction I am probably the dumbest guy in the room. Because of that I have trained myself to always buy the stuff that's too cheap not to own and hold it regardless. After the rally since September truly cheap stuff is a little scarce on the ground but I have found enough to be about 40% long going into the year. I have a watch list as long as a taller persons right arm but most of it hover above truly cheap.
Here is what I own going into the year and think is still cheap enough to buy. I like Winn Dixie (WINN). The grocery business sucks right now. Wal mart has crushed margins industry wide. That aside WINN trades at 60% of tangible book value and at some point their 514 stores in the Southeast will attract attention from investors. A takeover here would be less than shocking. I will add Presidential Life (PLFE) to the list. This stock is also at 60% of tangible book and I expect to see a lot of M&A activity in the insurance sector this year and this should raise valuations across the board. I like Miller Petroleum (MILL) with their drilling presence in Alaska and the shale field soft Tennessee. This one trades at 70% of tangible book. Ill add Imperial Sugar (IPSU), Syms (SYMS) and Micron tech (MU) and Avatar Holdings (AVTR) to my list of cheapies and move on for now.
I am going to start building my small bank portfolio this year. Eventually this group becomes the F-you walk away money trade of the decade. As real estate losses work through the balance sheet and some measure of stability returns to the financial system, perhaps toward the end of the year the small baileys savings and loan type banks should start to recover. We will also see a mind blowing M&A wave as larger banks look to gain not just market share but healthy assets to put on the books. Right now these names trade at a fraction of tangible book value. They will reach a multiple of that in a recovery or takeover scenario. Right now I own shares of Shore Bancshares (SHBI), a local bank trading at 80% of book value and a reasonably healthy loan portfolio. I have some other mini microcap banks as well that shall remain my little secret and not used to figure how my predictions work out. I mention them because if you have a mini micro bank in your community you should go meet then bankers, review the books and consider investing if it trades below the magical tangible book value and has excess capital. Flagstar Bancorp(FBC) is my super long shot undated call option n the economy and real estate markets.
I will also play the thrift conversion game heavily this year. With the elimination of the Office of Thrift Services under the new financial regulation many of the benefits of being a private or mutual thrift are going away. There are a ton of mutual savings banks that will now convert to publicly traded banks. A lot of these deals will be priced below the pro forma book value that is created by adding all that lovely IPO cash to the balance sheet without a corresponding increase in the shares outstanding. Right now I have Fox Chase Bancorp (FXCB) and Capital Federal Financial(CFFN). There will be more. Deals are happening every day right now and again I would keep an eye out for local deals that you can take advantage of in the next few months.
I also think that 2011 will be the year of the activist investor. These folks took a beating since 2007 but this should be their year. There is a ton of cash on corporate balance sheets but lots of underperformance in the current economic environment. We will see activist drive takeovers, restructures, and special dividends this year in my opinion. Recent filings of interest include strong activist positions in Surmodics(SRDX), SeaChange International (SEAC), and Energy Solutions. Tracking activist portfolios and 13D filings should be a very profitable activity in 2011.
I have been looking at some interesting new stuff with options as well I am not going to give most of it away just yet but I ll give you one stimulated by a recent list discussion. H and R Black is highly likely to go into a private equity portfolio next year. Management has made every mistake you can make and the loss of RALs is a big problem for the company. However the brand has real value. I do not want town the stock just yet but I like the idea of selling the January 2012 at $.70 to $.75. If you cash secure the put it's a 10% or so return if the stock stays above the strike. If it falls below I' ll be happy to own the stock with a 6 handle net. Back in 2008 everyone anticipated a huge default wave to hit the high yield market. Thanks to federal stimulus money pumping programs it did not happen. However in the spirit of sell the dog food the dog will eat a given moment the hedge fund world raised an enormous amount od distressed debt money. Thanks to this high yield spreads are far too low. CCC paper in particular is priced at absurd levels. These things trade like money good paper and much of it is not. Extend and pretend has helped but if the economy stays weak and interest rates rise rolling over the tsunami f paper due over the next few years becomes nigh onto impossible. I am going take small position in puts on the various high yield ETFs. If I am right they will explode when that market implodes. Continuing to talk my book I hope this happens. Among my nightly prayers is "Please God just one more two year period of asset rich companies with current payments having bonds trade below recovery value and I promise not to piss the money away this time. Amen.
PS. If you add in risk arbitrage spreads of 30% annualized returns along with this I would not object. Love, Tim.
I can't tell you what the markets will do. I do know that I want to own some safe and cheap stocks, some well capitalized small banks trading below book and participate in activist situation. I will be under invested in equities going into the year hoping my watch list becomes my buy list in market stumble. I will have put positions on long T-Bonds and high yield hoping for a large asymmetrical payoff.
Other than that I am clueless.
Kim Zussman comments:
Does anyone else think this year is harder than usual to forecast? Is it better now to forecast based on market fundamentals or mass psychology? We are at a two year high in stocks, after a huge rally off the '09 bottom that followed through this year. One can make compelling arguments for next year to decline (best case scenarios already discounted, prior big declines followed by others, volatility low, house prices still too high, FED out of tools, gov debt/gdp, Roubini says so, benefits to wall st not main st, persistent high unemployment, Year-to-year there is no significant relationship, but there is a weak down tendency after two consecutive up years. ). And compelling arguments for up as well (crash-fears cooling, short MA's > long MA's, retail investors and much cash still on sidelines, tax-cut extended, employee social security lowered, earnings increasing, GDP increasing, Tepper and Goldman say so, FED herding into risk assets, benefits to wall st not main st, employment starting to increase).
Is the level of government market-intervention effective, sustainable, or really that unusual? The FED looks to be avoiding Japan-style deflation at all costs, and has a better tool in the dollar. A bond yields decline would help growth and reduce deflation risk. Increasing yields would be expected with increasing inflation; bad for growth but welcomed by retiring boomers looking for fixed income. Will Obamacare be challenged or defanged by states or in the supreme court? Will 2011 be the year of the muni-bubble pop?
A ball of confusion!
4 picks in equal proportion:
long XLV (health care etf; underperformed last year)
long CMF (Cali muni bond fund; fears over-wrought, investors still need tax-free yield)
short GLD (looks like a bubble and who needs gold anyway)
short IEF (7-10Y treasuries; near multi-year high/QE2 is weaker than vigilantism)
Alan Millhone writes:
Hello everyone,
I note discussion over the rules etc. Then you have a fellow like myself who has never bought or sold through the Market a single share.
For myself I will stick with what I know a little something. No, not Checkers —
Rental property. I have some empty units and beginning to rent one or two of late to increase my bottom line.
I will not venture into areas I know little or nothing and will stay the course in 2011 with what I am comfortable.
Happy New Year and good health,
Regards,
Alan
Jay Pasch predicts:
2010 will close below SP futures 1255.
Buy-and-holders will be sorely disappointed as 2011 presents itself as a whip-saw year.
99% of the bullish prognosticators will eat crow except for the few lonely that called for a tempered intra-year high of ~ SPX 1300.
SPX will test 1130 by April 15 with a new recovery high as high as 1300 by the end of July.
SPX 1300 will fail with new 2011 low of 1050 before ending the year right about where it started.
The Midwest will continue to supply the country with good-natured humble stock, relatively speaking.
Chris Tucker enters:
Buy and Hold
POT
MS
CME
Wildcard: Buy and Hold AVAV
Gibbons Burke comments:
Mr. Ed Seykota once outlined for me the four essential rules of trading:
1) The trend is your friend (till it bends when it ends.)
2) Ride your winners.
3) Cut your losses short.
4) Keep the size of your bet small.
Then there are the "special" rules:
5) Follow all the rules.
and for masters of the game:
6) Know when to break rule #5
A prosperous and joy-filled New Year to everyone.
Cheers,
Gibbons
John Floyd writes:
In no particular order with target prices to be reached at some point in 2011:
1) Short the Australian Dollar:current 1.0220, target price .8000
2) Short the Euro: current 1.3375, target price 1.00
3) Short European Bank Stocks, can use BEBANKS index: current 107.40, target 70
A Mr. Krisrock predicts:

1…housing will continue to lag…no matter what can be done…and with it unemployment will remain
2…bonds will outperform as republicans will make cutting spending the first attack they make…QE 2 will be replaced by QE3
3…with every economist in the world bullish, stocks will underperform…
4…commodities are peaking ….
Laurel Kenner predicts:
After having made monkeys of those luminaries who shorted Treasuries last year, the market in 2011 has had its laugh and will finally carry out the long-anticipated plunge in bond prices.
Short the 30-year bond futures and cover at 80.
Pete Earle writes:
All picks are for 'all year' (open first trading day/close last trading day).
1. Long EUR/USD
2. Short gold (GLD)
Short:
MMR (McMoran Exploration Corp)
HDIX (Home Diagnostics Inc)
TUES (Tuesday Morning Corp)
Long:
PBP (Powershares S&P500 Buy-Write ETF)
NIB (iPath DJ-UBS Cocoa ETF)
KG (King Pharmaceuticals)
Happy New Year to all,
Pete Earle
Paolo Pezzutti enters:
If I may humbly add my 2 cents:
- bearish on S&P: 900 in dec
- crisis in Europe will bring EURUSD down to 1.15
- gold will remain a safe have haven: up to 1500
- big winner: natural gas to 8
J.T Holley contributes:
Financials:
The Market Mistress so eloquently must come first and foremost. Just as daily historical stats point to betting on the "unchanged" so is my S&P 500 trade for calendar year 2011. Straddle the Mistress Day 1. My choice for own reasons with whatever leverage is suitable for pain thresholds is a quasi straddle. 100% Long and 50% Short in whatever instrument you choose. If instrument allows more leverage, first take away 50% of the 50% Short at suitable time and add to the depreciated/hopefully still less than 100% Long. Feel free to add to the Long at this discretionary point if it suits you. At the next occasion that is discretionary take away remaining Short side of Quasi Straddle, buckle up, and go Long whatever % Long that your instrument or brokerage allows till the end of 2011. Take note and use the historical annual standard deviation of the S&P 500 as a rudder or North Star, and throw in the quarterly standard deviation for testing. I think the ambiguity of the current situation will make the next 200-300 trading days of data collection highly important, more so than prior, but will probably yield results that produce just the same results whatever the Power Magnification of the Microscope.
Long the U.S. Dollar. Don't bother with the rest of the world and concern yourself with which of the few other Socialist-minded Country currencies to short. Just Long the U.S. Dollar on Day 1 of 2011. Keep it simple and specialize in only the Long of the U.S. Dollar. Cataclysmic Economic Nuclear Winter ain't gonna happen. When the Pastor preaches only on the Armageddon and passes the plate while at the pulpit there is only one thing that happens eventually - the Parish dwindles and the plate stops getting filled. The Dollar will bend as has, but won't break or at least I ain't bettin' on such.
Ala Mr. Melvin, Short any investment vehicle you like that contains the words or numerals "perpetual maturity", "zero coupon" and "20-30yr maturity" in their respective regulated descriptions, that were issued in times of yore. Unfortunately it doesn't work like a light switch with the timing, remember it's more like air going into a balloon or a slow motion see-saw. We always want profits initially and now and it just doesn't work that way it seems in speculation. Also, a side hedge is to start initially looking at any financial institution that begins, dabbles, originates and gains high margin fees from 50-100 year home loans or Zero-Coupon Home Loans if such start to make their way Stateside. The Gummit is done with this infusion and cheer leading. They are in protection mode, their profit was made. Now the savy financial engineers that are left or upcoming will continue to find ways to get the masses to think they "Own" homes while actually renting them. Think Car Industry '90-'06 with. Japan did it with their Notes and I'm sure some like-minded MBA's are baiting/pushing the envelopes now in board rooms across the U.S. with their profitability and ROI models, probably have ditched the Projector and have all around the cherry table with IPads watching their presentation. This will ultimately I feel humbly be the end of the Mortgage Interest Deduction as it will be dwindled down to a moot point and won't any longer be the leading tax deduction that it was created to so-called help.
Metals:
Short Gold, Short it, Short it more. Take all of your emotions and historical supply and demand factors out of the equation, just look at the historical standard deviation and how far right it is and think of Buzz Lightyear in Toy Story and when he thought he was actually flying and the look on his face at apex realization. That plus continue doing a study on Google Searches and the number of hits on "stolen gold", "stolen jewelery", and Google Google side Ads for "We buy Gold". I don't own gold jewelery, and have surrendered the only gold piece that I ever wore, but if I was still wearing it I'd be mighty weary of those that would be willing to chop a finger off to obtain. That ain't my fear, that's more their greed.
Long lithium related or raw if such. Technology demands such going forward.
Energy:
Long Natural Gas. Trading Day 1 till last trading day of the year. The historic "cheap" price in the minds of wannabe's will cause it to be leveraged long and oft with increasing volume regardless of the supply. Demand will follow, Pickens sowed the seeds and paid the price workin' the mule while plowin'. De-regulation on the supply side of commercial business statements is still in its infancy and will continue, politics will not beat out free markets going into the future.
Long Crude and look to see the round 150 broken in years to come while China invents, perfects, and sees the utility in the Nuclear fueled tanker.
Long LED, solar, and wind generation related with tiny % positions. Green makes since, its here to stay and become high margined profitable businesses.
Agriculture:
Short Sugar. Sorry Mr. Bow Tie. Monsanto has you Beet! That being stated, the substitute has arrived and genetically altered "Roundup Ready" is here to stay no matter what the Legislative Luddite Agrarians try, deny, or attempt. With that said, Long MON. It is way more than a seed company. It is more a pharmaceutical engineer and will bring down the obesity ridden words Corn Syrup eventually as well. Russia and Ireland will make sure of this with their attitudes of profit legally or illegally.
Prepare to long in late 2011 the commercialized marijuana and its manufacturing, distribution companies that need to expand profitability from its declining tobacco. Altria can't wait, neither can Monsanto. It isn't a moral issue any longer, it's a financial profit one. We get the joke, or choke? If the Gummit doesn't see what substitutes that K2 are doing and the legal hassles of such and what is going on in Lisbon then they need to have an economic lesson or two. It will be a compromise between the Commercial Adjective Definition Agrarians and Gummit for tax purposes with the Green theme continuing and lobbying.
Short Coffee, but just the 1st Qtr of 2011. Sorry Seattle. I will also state that there will exist a higher profit margin substitute for the gas combustible engine than a substitute for caffeine laden coffee.
Sex and Speculation:
Look to see www.fyretv.com go public in 2011 with whatever investment bank that does such trying their best to be anonymous. Are their any investment banks around? This Boxxx will make Red Box blush and Apple TV's box envious. IPTV and all related should be a category that should be Longed in 2011 it is here to stay and is in it's infancy. Way too many puns could be developed from this statement. Yes, I know fellas the fyre boxxx is 6"'s X 7"'s.
Music:
This is one category to always go Long. I have vastly improved my guitar playin' in '10 and will do so in '11. AAPL still has the edge and few rivals are even gaining market share and its still a buy on dips, sell on highs empirically counted. They finally realized that .99 cents wasn't cutting it and .69 cents was more appropriate for those that have bought Led Zeppelin IV songs on LP, 8-track, cassette, and CD over the course of their lives. Also, I believe technology has a better shot at profitably bringing music back into public schools than the Federal or State Gummits ever will.
Other:
Long - Your mind. Double down on this Day 1 of 2011. It's the most capable, profitable thing you have going for you. I just learned this after the last 36 months.
Long - Counting, you need it now more than ever. It's as important as capitalism.
Long - Being humble, it's intangible but if quantified has a STD of 4 if not higher.
Long - Common Sense.
Long - Our Children. The media is starting to question if their education is priceless, when it is, but not in their context or jam.
Short - Politics. It isn't a spectator sport and it has been made to be such.
Short - Fear, it is way way been played out. Test anything out there if you like. I have. It is prevalent still and disbelief is rampant.
Long - Greed, but don't be greedy just profitable. Wall Street: Money Never Sleeps was the pilot fish.
I had to end on a Long note.
Happy New Year's Specs. Thanks to all for support over the last four years. I finally realized that it ain't about being right or wrong, just profitable in all endeavors. Too many losses led to this, pain felt after lookin' within, and countin' ones character results with pen/paper.
Russ Sears writes:
For my entry to the contest, I will stick with the stocks ETF, and the index markets and avoid individual stocks, and the bonds and interest rates. This entry was thrown together rather quickly, not at all an acceptable level if it was real money. This entry is meant to show my personal biases and familiarity, rather than my investment regiment. I am largely talking my personal book.
Therefore, in the spirit of the contest , as well as the rules I will expose my line of thinking but only put numbers on actual entry predictions. Finally, if my caveats are not warning enough, I will comment on how a prediction or contest entry differs from any real investment. I would make or have made.
The USA number one new product export will continue to be the exportation of inflation. The printing of dollars will continue to have unintended consequences than its intended effect on the national economy but have an effect on the global economy.. Such monetary policy will hit areas with the most potential for growth: the emerging markets of China and India. In these economies, that spends over half their income on food, food will continue to rise. This appears to be a position opposite the Chairs starting point prediction of reversal of last year's trends.
Likewise, the demand for precious metals such as gold and silver will not wane as these are the poor man's hedge against food cost. It may be overkill for the advanced economies to horde the necessities and load up on precious metals Yet, unlike the 70's the US/ European economy no longer controls gold and silver a paradigm shift in thinking that perhaps the simple statistician that uses weighted averages and the geocentric economist have missed. So I believe those entries shorting gold or silver will be largely disappointed. However in a nod to the chair's wisdom, I will not pick metals directly as an entry. Last year's surprise is seldom this year's media darling. However, the trend can continue and gold could have a good year. The exception to the reversal rule seems to be with bubbles which gain a momentum of their own, apart from the fundamentals. The media has a natural sympathy in suggesting a return to the drama of he 70's, the stagflation dilemma, ,and propelling an indicator of doom. With the media's and the Fed's befuddled backing perhaps the "exception" is to be expected. But I certainly don't see metal's impending collapse nor its continued performance.
The stability or even elevated food prices will have some big effects on the heartland.
1. For my trend is your friend pick: Rather than buy directly into a agriculture commodity based index like DBA, I am suggesting you buy an equity agriculture based ETF like CRBA year end price at 77.50. I am suggesting that this ETF do not need to have commodities produce a stellar year, but simply need more confirmation that commodity price have established a higher long term floor. Individually I own several of these stocks and my wife family are farmers and landowners (for full disclosure purposes not to suggest I know anything about the agriculture business) Price of farmland is raising, due to low rates, GSE available credit, high grain prices due to high demand from China/India, ethanol substitution of oil A more direct investment in agriculture stability would be farmland. Farmers are buying tractors, best seeds and fertilizers of course, but will this accelerate. Being wrong on my core theme of stable to rising food/commodity price will ruin this trade. Therefore any real trade would do due diligence on individual stocks, and put a trailing floor. And be sensitive to higher volatility in commodities as well as a appropriate entry and exit level.
2. For the long term negative alpha, short term strength trade: I am going with airlines and FAA at 49.42 at year end. There seems to be finally some ability to pass cost through to the consumer, will it hold?
3. For the comeback of the year trade XHB: (the homebuilders ETF), bounces back with 25% return. While the overbuilding and vacancy rates in many high population density areas will continue to drag the home makes down, the new demand from the heartland for high end houses will rise that is this is I am suggesting that the homebuilders index is a good play for housing regionally decoupling from the national index. And much of what was said about the trading of agriculture ETF, also apply to this ETF. However, while I consider this a "surprise", the surprise is that this ETF does not have a negative alpha or slightly positive. This is in-line with my S&P 500 prediction below. Therefore unless you want volatility, simply buying the S&P Vanguard fund would probably be wiser. Or simply hold these inline to the index.
4. For the S&P Index itself I would go with the Vanguard 500 Fund as my vehicle VFINXF, and predict it will end 2011 at $145.03, this is 25% + the dividend. This is largely due to how I believe the economy will react this year.
5. For my wild card regional banks EFT, greater than IAT > 37.50 by end 2011…
Yanki Onen writes:
I would like to thank all for sharing their insights and wisdom. As we all know and reminded time to time, how unforgiven could the market Mistress be. We also know how nurturing and giving it could be. Time to time i had my share of falls and rises. Everytime I fall, I pick your book turn couple of pages to get my fix then scroll through articles in DSpecs seeking wisdom and a flash of light. It never fails, before you know, back to the races. I have all of you to thank for that.
Now the ideas;
-This year's lagger next year's winner CSCO
Go long Jan 2012 20 Puts @ 2.63 Go long CSCO @ 19.55 Being long the put gives you the leverage and protection for a whole year, to give the stock time to make a move.
You could own 100,000 shares for $263K with portfolio margin ! Sooner the stock moves the more you make (time decay)
-Sell contango Buy backwardation
You could never go wrong if you accept the truth, Index funds always roll and specs dont take physical delivery. This cant be more true in Cotton.
Right before Index roll dates (it is widely published) sell front month buy back month especially when it is giving you almost -30 to do so Sell March CT Buy July CT pyramid this trade untill the roll date (sometime at the end of Jan or begining of Feb) when they are almost done rolling(watch the shift in open interest) close out and Buy May CT sell July CT wait patiently for it to play it out again untill the next roll.
- Leveraged ETFs suckers play!
Two ways to play this one out if you could borrow and sell short, short both FAZ and FAS equal $ amounts since the trade is neutral, execute this trade almost free of margin. One thing is for sure to stay even long after we are gone is volatility and triple leveraged products melt under volatility!
If you cant borrow the shares execute the trade using Jan 12 options to open synthetic short positions. This trade works with time and patience!
Vic, thanks again for providing a platform to listen and to be heard.
Sincerely,
Yanki Onen
Phil McDonnell writes:
When investing one should consider a diversified portfolio. But in a contest the best strategy is just to go for it. After all you have to be number one.
With that thought in mind I am going to bet it all on Silver using derivatives on the ETF SLV.
SLV closed at 30.18 on Friday.
Buy Jan 2013 40 call for 3.45.
Sell Jan 2012 40 call at 1.80.
Sell Jul 25 put at 1.15.
Net debit is .50.
Exit strategy: close out entire position if SLV ETF reaches a price of 40 or better. If 40 is not reached then exit on 2/31/2011 at the close.
George Parkanyi entered:
For what it's worth, the Great White North weighs in ….
3 Markets equally weighted - 3 stages each (if rules allow) - all trades front months
3 JAN 2011
BUY NAT GAS at open
BUY SILVER at open
BUY CORN at open
28 FEB 2011 (Reverse Positions)
SELL and then SHORT NAT GAS at open
SELL and then SHORT SILVER at open
SELL and then SHORT CORN at open
1 AUG 2011 (Reverse Positions)
COVER and then BUY NAT GAS at open
COVER and then BUY SILVER at open
COVER and then BUY CORN at open
Hold all positions to the end of the year
WILD CARD
3 JAN BUY PLATINUM and hold to end of year.
RATIONALE:
. Markets to unexpectedly carry through in New Year despite correction fears.
. Spain/Ireland debt roll issues - Europe/Euro in general- will be in the news in Q1/Q2
- markets will correct sharply in late Q1 through Q2 (interest rates will be rising)
. Markets will kick in again in Q3 & Q4 with strong finish on more/earlier QE in both Europe and US - hard assets will remain in favour; corn & platinum shortages; cooling trend & economic recovery to favour nat gas
. Also assuming seasonals will perform more or less according to stats
If rules do not allow directional changes; then go long NAT GAS, SILVER, and CORN on 1 AUG 2011 (cash until then); wild card trade the same.
Gratuitous/pointless prediction: At least two European countries will drop out of Euro in 2011 (at least announce it) and go back to their own currency.
Marlowe Cassetti enters:
Buy:
FXE - Currency Shares Euro Trust
XLE - Energy Select
BAL - iPath Dow Jones-AIG Cotton Total Return Sub-Index
GDXJ - Market Vectors Junior Gold Miners
AMJ - JPMorgan Alerian MLP Index ETN
Wild Card:
Buy:
VNM - Market Vectors Vietnam ETF
Kim Zussman entered:
long XLV (health care etf; underperformed last year)
long CMF (Cali muni bond fund; fears over-wrought, investors still
need tax-free yield)
short GLD (looks like a bubble and who needs gold anyway)
short IEF (7-10Y treasuries; near multi-year high/QE2 is weaker than
vigilantism)
Here is an interesting case study on how to develop and sell a product– "Powerband Wrist Straps Forced to Retract Misleading Ads by Austrailan TGA Complaints Resolution Panel". However they utilised a slick marketing campaign– leveraged off an existing trend, i.e something that was already being worn, (those charity plastic wrist bands), added a cool factor, and said you would be a better sportsman, hero, person, whatever.
After a number of people complained to the Therapeutic Goods Administration and those claims were rejected on the grounds of the device not being a "Therapeutic Device" the issue was taken on by Professor Ken Harvey of Latrobe University who took them to task and escalated the issues to the TGA Complaints Resolution.
Marlowe Cassetti writes:
The Australian Skeptics have challenged a lot of these frauds. They have a couple of videos on this here. Scroll down to Applied Kinesiology and Power Balance videos. The sad fact is that many gullible people all over the world have been duped by this crap. I know of two examples where sick people are foregoing real medical treatment to waste their precious time and money on this junk science.
The solemn and ominous sounding bear cultists are bringing out the flaming hydrogen ballons. Several mentions today of the Hindenberg Omen– not talked about on this site since an April 18, 2006 mention (at a time when the market found helium and moved up roughly 20% over the next year). Nattering nabobs of negativism…
The traditional definition of a Hindenburg Omen requires that:
The daily number of NYSE new 52 Week Highs and the daily number of new 52 Week Lows must both be greater than 79. (Source) The daily number of NYSE new 52 Week Highs and the daily number of new 52 Week Lows must both be greater than 2.2 percent of total NYSE issues traded that day. The NYSE 10 Week moving average is rising. The McClellan Oscillator is negative on that same day. New 52 Week Highs cannot be more than twice the new 52 Week Lows (however it is fine for new 52 Week Lows to be more than double new 52 Week Highs). This condition is absolutely mandatory.
Paolo Pezzutti comments:

More about it on this chronically bearish site. To me it looks like a nostradamus prediction more than a pattern. Bears are trying to find new ammunitions…and last week was encouraging.
Victor Niederhoffer comments:
I can't tell if everyone is kidding or not about Hindenberg. But in edspec, I show how a run of 25 in one direction is not inconsistent with randomness, and Birinyi turning points and come up with an infinitely better indicator than Hinden.
Marlowe Cassetti replies:
But The Chair should admit that Hindenberg Omen has such a funereal appeal, an air of foreboding. Rather like the Mayan 2012 Prophesies.
Russ Sears comments:
But could you come up with a better marketing name? It has great name recognition and implies that they know something that others do not, but will soon after the fact think it should have been obvious. It would seem the splashier the name of this or that indicator in the media, the more desperate their position and need to bring in the masses to offload their positions. May be profitable if one could quantify such an inverse correlation.
Recently I have posited that the market to an inordinate degree shows the main attributes in its daily moves of the most vivid sports game that has not been used. I would add to this that during each hour the market is likely to move to the rhythms and dynamics of the most likely classical music being played on a classical music station in home town, for example the former WQXR in New York, in full knowledge that these programs are often selected 2 months in advance, and noting that I was a subscriber to same when I was 12 years old.
I am adding to my list of mystical encampments and predictions that the fortunes of Apple and Lady Gaga will follow a similar arc in the future, and as soon as the Lady loses her luster, or a substantial base of her gay support, Apple will be ready to nose dive.
Do you feel that because of these ideas that I should resign my post as chair of Daily Spec which is designed to deflate bally hoo, or is this just a symptom of that predilection that old men such as the sage and the fake doc have to maintain their romantic aura?
Ken Drees writes:
Lebron James' Cavs win over the bulls to end that series correlates to the spy top (04/27/10). That was the zenith of his career in Cleveland. They were then going into Boston on a full tank of expectations. The last game (as a cav) in that series marked a secondary top 08/13/10–then the melodrama begins. His great choice to go to Miami did not mark the low but was the midpoint of the latest rally—he is losing his market moving mojo–his ability to focus the market energy . So now he has lost his core fan support like lady gaga at some point will lose her core fan base. No, I don't think the Chair is that off-kilter.
Popular culture icons somehow bleed into market consciousness.
Vince Fulco writes:
I've long thought that the culture has moved into a greater phase of bally hoo, perhaps a derivative of the Romans' 'Bread & Circuses'. We are now just starting to realize or are being forced to understand that flat incomes, poorly funded retirements and insufficient skills in the aggregate set against historically outsized obligations are a recipe for disaster. Fighting falsehoods would seem to be a necessity of survival and good investing for the long haul. Moreover, one has great opportunities to choose from post deflation.
Jim Lackey shares:
Actually no. AAPL has talent and is'nt just a fad or a show. Not sayin' that the Lady doesn't have talent, but if and when I see her write and produce tunes for others and sing Jazz, then she will be an AAPL. But no! No I did buy AAPl in 2003 when Mr. Eyerman stood right here on list and said buy it now. Jobs is back, and Itunes is brilliant. It's been a ten bagger since, which is what got me to tell the father in law naaa na na no this Xmas as he was on visit to Music City and toyed with his new Iphone all week. He's a MD and a tech freak and he said, "you know what, I don't need a PC or internet at home anymore with this"
It's not CSCO when it was on the way to a trillion dollar market cap in year 2,000. It's post crash now. Also it's no shorted up fad stock, but yes it's a fashion device an ipod in all 3 colors for different outfits. If I had to guess its a DELL circa late 90's. It never crashed and burned until much later in the tech wreck. It just stopped going up and in these markets AAPL must trade 299.75 but not 300. ha.
Craig Mee writes:
Just like Seinfeld had the bravery to sell the high and knock back the 10Mil for a tenth season, (one of a tiny minority who do) maybe the gagas and apples should too. To keep up the product development and create new bizarreness no doubt gets harder and harder with everyone hot on your tail. Im sure income changes, say for Seinfeld, from shows to marketing, but he has been smart enough to cut and run, and keep the value. A lesson for us all.
Marlowe Cassetti writes:
The chair has touched on a point of interest that has bothered me. I don't know about Lady Gaga, but Apple's climb towards the top of market valuation appears to be inline with the phenomenon of a bubble. Yes, I understand that we cannot declare a bubble until it bursts, but let's look at the facts:
There are some 47 stock analysts that cover AAPL, all but two have either a buy or a strong buy recommendation. It is the darling of the market. Its market cap is approaching $ ¼ trillion and at the rate it is moving it is on its way to challenge Exxon Mobile Corp. XOM produces stuff that the world needs, AAPL doesn't produce stuff that the world needs just what they like to have, until something else strikes their fancy.
It reminds me in the 1980's when people couldn't buy enough Wang stock. You hadn't arrived if your office didn't sport a Wang word processor. The bubble will burst when the last fool buys in at a nose bleed price.
Thomas Miller writes:
Sometimes one's instincts or gut feelings can't be counted or explained but you feel its true. Probably based on years of different observations made subconsciously. A trader may feel strongly a market is about to break without being able to explain exactly why, because subconsciously they have seen patterns many times before. Considering the source, I wouldn't immediately dismiss this as ballyhoo. Instead of resigning, further testing is called for.
Steve Ellison comments:
Mr. Aronson noted in his book that it is no fun being a skeptic and that the scientific method leaves deep human yearnings unfulfilled. Facts are often tedious and dull, but stories are captivating, which is why people who have bought into a narrative continue believing it even when presented with strong counterfactuals. "Story stocks" have always been prominent in bull markets.
Marion Dreyfus writes:
A new study reveals that people are at their angriest on Thursdays. Thus, perhaps deals might better be made on Friday, when people are delightfully anticipating the weekend, or Monday, when they are somnolently reviewing the events of their past free-time indulgences.
interesting … We have been doing product development on a tool to gather data, and do reduction for self-introspection to find and permit prediction of cyclic true 'more productive' highs, and 'down in the dumps' lows.
Jim Wildman comments:
I've been thinking a lot about rhythms. I've noticed on the treadmill at the Y that people tend to fall into step with each other. Being on treadmills, this is easier since you can be running at different speeds, but the same step count. It creates an interesting effect when the treadmills are on a suspended 2nd story as it was at the last gym. I've wondered how many people it would take to collapse the floor.
This study seems to indicate that there are (at least tendencies towards) rhythms in 'group' emotions. What other rhythms are there and how do they affect me? How do they affect the markets?
Vincent Andres adds:
Here is a good paper on this topic of frequency coupling
Some more infor:
Steven Strogatz's publications
TED video (look at the part on fireflies, near the 10th minute on metronomes (1st historical notice by Huygens), near the 13th minute and the bridge (not Tacoma … but not very far !)… in fact the whole video examples are interesting).
Easan Katir writes:
In a year when Paul the Octopus correctly picked 7 consecutive wins, well-documented to the world, when the underwater plume in the Gulf of Mexican Oil matched the plume of gritty ash from Eyjafjallajokull, and the rig explosion coincided with the April market top, who can say anymore what is mystical and what isn't. Lead on, Chair! Lead on!
Craig Mee writes:
Looks like Schumacher should of stayed off the track, as HIS value, now may be plummeting: "For all his greatness, he never knows when to give up. He is a shadow of his former self," added hugely experienced former driver David Coulthard" Ouch!
There is the famous story about the horse that could do basic math, but was really picking up on the subtle clues of the professor that "thought" him when to stop stomping the hoof. I suspect this was what Paul [The Octopus] was doing also.
However, intuition comes with experience. Intuition can be counted, to help figure out how you "knew" or if it pure personal biases and random.
Marlowe Cassetti comments:
Isn't that what they refer to as self confirmation bias? I know someone who showed me how using Stochastic Oscillator (a BS misnomer) of several time spans one can make great profits trading options. When I point out some glaring exceptions that he conveniently overlooked, he counters that no indicator is perfect. Believing is seeing, but don't quit your day job.
Hard to believe that it has been almost 30 years since "The Road Warrior" movie (Mad Max 2), a classic of the dystopian genre and coinciding with DJIA 800 ranges. The show The Colony, starting next Tuesday the 27th, on the Discovery Channel has a bit of that Mad Max/Andromeda Strain post-apocalyptic feel.
I just hope the poor geology professor with no practical skills makes a good showing and can at least find some water–coming from Arizona State. She probably knows a bit of geohydrology. Did not see Season One, but this looks entertaining:
What would you do in the wake of a global catastrophe? Even if you survived it, could you survive the aftermath?
Season Two of THE COLONY introduces viewers to a new group of volunteers with differing backgrounds, skills and personalities, to bear witness to how these colonists will survive and rebuild in a world without electricity, running water, government or outside communication. Over the course of 10 episodes, the colonists - who include a construction foreman, teacher, carpenter and auto mechanic - must work to utilize and strengthen their exploration, technology and survival skills in ways they've never had to before.
Ralph Vince comments:
This, culturally, is AMAZING to me. A few weeks back I had an extended discussion with a group of very bright guys all in their early 20s — a candid discussion about their perceptions. A few very revealing things:
1. They are all very upbeat, economically, on a personal level. They feel they are smart and educated and will do fine even though they expect things to dissolve, they believe their formal education is their life preserver.
2. They all hate the boomers and consider them the "entitlements" generation — they regard the ones who were mostly their parents, the ones they refer to as "The greatest generation" as deserving of entitlements, but the boomers NOT entitled. Very interesting — I couldn't get to the logic of this other than we, the boomers, "screwed everything up, did nothing as a generation, and have a grotesque (to them) sense of entitlement to us".
3. They all, universally, expect things to decay, eventually, one way or another, into this MadMax anarchist future. When I would press them on this one, with things such as "Well you were saturated with these types of images growing up of the future, can't you foresee a less dark one, a more optimistic one?" They all universally agreed that "There is no other way the future can work out." Fascinating. Absolutely fascinating. With housing now more affordable than it ever was to any of the boomers — with borrowing at interest rate levels never before seen (and long rates banging around 4% !!!) and a protracted, decade-long-already contraction, the thought of a major up move over the next 15-20 years was something they could not possibly conceive of.
Vince Fulco writes:
Would note the release of the movie "Book of Eli" on DVD recently follows this post apocalyptic meme. Also has a fairly strong underlying theme of Pogo's "we've seen the enemy and he is us."
Pitt T. Maner III responds:
When will the post-Boomers give up on the end of "The Road " ideas and swing towards the "On the Road " themes again? Cyclicity.
James Lackey comments:
One posits (as Mr. Vic did with movies and baseball) stock returns or better said premiums ratios are higher during futuristic movie and tv times.. see 60's twilight zone and late 90's everything was deep space futuristic.. then post crash it was all cop shows and today perhaps its true on the mad max which came in when the rust belt was dying post 70's Opec deals.
One does not say that its different this time. In my day Generation X was deemed stupid, spoiled and lazy.. It was a cultural and economic shift and we didn't know what to do, but the second we figured it out everyone I know ""just did it" hence the Nike slogan "just do it".
It's good to see the young beat up the old on the net, but quite respectful in person. I have a great deal of respect for my Son's buddies and all the BMX kids we train. Their only problem is over specialization and the quote above shows that in their belief their credentials will be their savior.
I do not agree they despise the boomers… I'd rather think we like to think or say that as Gen X ers for a revenge trade.. No Gen X er believed for a minute SSI [Social Security] would work out so for the Gen YZ kids to even think about it at all is a big joke..Ive never heard about it once…matter of fact if any Old BMX racers bring up the 3 sins of talking about Work Marriage or Politics at the track the kids ride off… the older adult pros age 18-24 say it flat out and crack me up "I can't handle this drama, I am gonna go talk to the girls" These kids today are "awesome".
Ken Drees comments:
TV has recently been and still now is based on these themes "biggest loser" "bachelor" "dancing with the stars" "angry biker building show" "rock star real life" "idol" "top model" "fashion designer contest show" '"hell's kitchen" "next iron chef" "tattoo shop people" "dangerous fishing boat" "man in the wild" etc—a lot of contests, makeup, high energy, tears, people being eliminated, emotive overkill, action with real life injuries. All of this started with "survivor"–which is pretty much over–except they have a Spanish version of it on the Latin channel that I just flipped over yesterday so that trend must be in the last hurrah phase.
But these themes are lottery like–taking a chance to make it to the top–be the one who can outlast the competition and the make it all the way. So maybe that consciousness seeps into markets–can we survive another day, the odds are against us but I feel the magic. A big cross section of age groups are relating to these shows—I personally got hooked on Hell's Kitchen–something about the angry language that I try to keep under control and watching that blond haired man just let his anger spew at those inept cooks. Then you get into the finalists and start rooting for a favorite —like horse racing.
Survival in a post 401k smashed world, surviving unemployment, etc.
Kim Zussman comments:
1. They are all very upbeat, economically, on a personal level. They feel they are smart and educated and will do fine even though they expect things to dissolve, they believe their formal education is their life preserver.
2. They all hate the boomers and consider them the "entitlements" generation — they regard the ones who were mostly their parents, the ones they refer to as "The greatest generation" as deserving of entitlements, but the boomers NOT entitles. Very interesting — I couldn;t get to the logic of this other than we, the boomers, "screwed everything up, did nothing as a generation, and have a grotesque (to them) sense of entitlement to us.
Ralph please send our apologies for screwing things up for them. Ask them not to see "Avenue q", because exactly as Mr.s Rogers and Henson told them - and it is statistically remarkable - they really are all gifted, special, and specially equipped to make this a better world.
Sorry too about our house that you've been eyeing; its 20% upside down because of those college loans, and the one for your first car. At least there won't be any estate tax on it. And remember to hang that Ivy diploma proudly in the latrine - you never know when it might come in handy.
If you decide to get more education - forget about cloud quantum computing gene sequences. Go get your CPA, with emphasis on forensic accounting, and take some classes on retrieval of deleted emails, cash-tracing, and banking in the Bahamas. Also get certified to sell the plastics of the future - insurance.
Big shame about that 401 account. We were, as always, worried about you when they went below 700 and we sold everything. The good news is we got back in at 1200, so please work hard so your earnings propel it to the 12,000 you deserve.
About that screw-up: We were taught something like 2008-2009 was more unlikely than an asteroid collision. However now that the problem has been corrected, you have nothing to fear. Please tell your boss to deduct the maximum for your retirement account, auto-deposited in one of the index ETF's on the first of each month. Add to it on the taxable side too. More is better - buy as much as you can while you're young. Find a good ETF that will go up. If it don't go up, don't buy it.
Sorry about our health. We've been doing cardio for decades, so we're not going to MI like Opa or stroke like Oma. And we floss every day, so there won't be any need for chemo. But we did think to get long-term care insurance, and though you're mad hope you will pick nice nurses for us, and bring a case of Ensure now and then.
Alan Brice Corwin writes:
I've also recently had discussions with a large group of twenty-somethings, but I came away with a different impression. This may be a sampling or a context problem. They may have been less candid towards my generation because they were looking for money for their projects
The main difference in my encounter is that most of these people had boomers for parents. While most of our parents were in their early twenties when we (boomers) were born, their parents were often in their thirties and forties when they were born. There were a few with younger parents, but not very many. (We refer to our parents as the greatest generation because they beat the Nazis and the depression, but who are they referring to and why?)
In fact, I noticed a lot of sympathy for their boomer parents. Several of them noted that their parents had worked hard all of their lives and had expected to retire soon, but are now looking at having to work into their seventies or eighties. There was a general feeling that they would not allow this to happen to them. They would take care of their retirement needs while they were still young.
The main resentment that I encountered was that I was able to get my education for free. They don't think social security will be there for them, but they were young enough so that wasn't really a concern. The idea that someone could go to college for ten years and have money in the bank at the end of it was simply mind-boggling to them. People with full scholarships all the way through told me they had forty grand in debt after school.
I also detected less regard for their formal education among the group I talked to The pretty much all had college degrees, but they regarded their life preserver as their skills at seeing what was needed and building something to meet that need. Several told me that their college education was only good for getting a crappy job for a big corporation, and they had no interest in that.
One point of similarity I noticed is the sense of impending decay. One young man told me that he thought we would see a thousand bridges fail in the US in the next ten years, and that no one would step forward to maintain them. He said he saw no inkling of the common sense of purpose that must have existed when the roads were built. He further pointed out that the infrastructure needs were far greater today because there are now so many more people, but China and Dubai seem to be the only places where they are actively working to build a modern infrastructure. He said we have a 1900 model railroad system and a 1950 highway system (I didn't point out that the interstate highways weren't built until the late fifties and early sixties).
There was a sense that they would never have the life their grandparents had. This same young man said that his grandfather went to work for a company right out of college, worked for them for thirty five years without a layoff, and had been retired and playing golf on a generous pension for thirty years. His grandfather had bought his house for less than ten thousand dollars, and three years ago he could have sold the lot the house was on for nearly a million dollars (not any more).
Another thing I noticed was that almost everyone they idolized in business was a boomer. As you might expect with a group that was more iPhone app developers than anything else, Steve Jobs was far and away the person most admired. Eric Schmidt of Google was another favorite, but ranking way behind Jobs.
Marlowe Cassetti writes:
Wouldn't it be great if they were to make a new reality program based upon the Turtle Traders experiment. All the intrigues of students from diverse backgrounds competing. Ah, the high drama. I bet some of us Specs might be so inclined to view a few episodes. Am I right?
Lars van Dort comments:
Actually the BBC had a program called 'Million Dollar Traders' last year:
"Eight ordinary people are given a million dollars, a fortnight of intensive training and two months to run their own hedge fund. Can they make a killing?
The experiment reveals the inner workings of a City trading floor. The money is supplied by hedge fund manager Lex van Dam: he wants to see if ordinary people can beat the professionals, and he expects a return on his investment too. Yet no-one foresees the financial crisis that lies ahead.
The traders were selected in spring 2008, before the US credit crisis gathered pace. The successful candidates were chosen, trained and dispatched to their specially created trading room in the heart of the Square Mile. Among them are an environmentalist, a soldier, a boxing promoter, an entrepreneur, a retired IT consultant, a vet, a student and a shopkeeper.
The eight novice city traders struggle to ride the storm as stock markets around the world go haywire. Some of them take big risks, and others lose their nerve in spectacular fashion."
Episode 1:
http://vids.myspace.com/index.cfm?fuseaction=vids.individual&videoid=56317671
Episode 2:
http://vids.myspace.com/index.cfm?fuseaction=vids.individual&videoid=56321444
Episode 3:
http://vids.myspace.com/index.cfm?fuseaction=vids.individual&videoid=56337345
I quite enjoyed it.

VIX Doesn't Work as Signal for U.S. Stock Returns, Birinyi Says

March 17 (Bloomberg) — Investors looking for clues about the U.S. stock market should probably ignore the Chicago Board Options Exchange Volatility Index, according to a study of the VIX by Birinyi Associates Inc.

Speculation that equity returns will be positive after the volatility gauge decreases and negative when it climbs has little basis in fact, Birinyi said. "The VIX is alleged to be an indicative indicator and has become a staple of analysts and journalists alike," Laszlo Birinyi and analyst Kevin Pleines wrote in a report to clients.

The following is a table of the S&P 500's average gain or loss during periods after implied volatility climbed above or fell below the 50-day average: (since September 2003)
1 Month 2 Months 3 Months 6 Months
VIX 20% Below 0.09% -0.49% 3.33% 5.84%
VIX 20% Above 1.25% 0.50% 0.95% -4.51%
Source: Birinyi Associates
Larry Williams writes:
As I have always postulated, the VIX is just the Dow/S&P upside down. It's hard to predict A with A.
Jason Goepfert comments:
I'm not a VIX fanboy by any means, but that article was ridiculous. It only looked at returns since September 2003. And it only tested a strategy of crossing 20% above or below the 50-day average. Why 20%? Why the 50-day average? Why just since September 2003? Did they test anything else? Or is that the one they found that supports their (so far very correct) bullish view?
The ridiculous part is taking such a weak study and then proclaiming "the VIX doesn't work."
Allen Gillespie adds:
He doesn't have enough bins — bins of 5 show something different.
Kim Zussman writes:
Volatility was extinguished by fiat liquidity
The only double-dippers left are Jibao, Roubini, and Michael Moore
Nothing to fear above moving averages
These two articles might shed more light on the above points #3 and #2.
Marlowe Cassetti responds:
I have always doubted the assertion that VIX is a measure of market fear and greed. Years ago I read Whaley's academic paper and I was not satisfied with the author's fear/greed connection. To me VIX is simply the volatility number you plug in to make the Black-Scholes option equation work.
Bud Conrad answers:
My detailed review of VIX concluded that the VIX followed stocks (inversely) a day later. It was not predictive. Longer term charts seemed to indicate opposite movements, but the data could not be used as expected.
Did it ever occur to you that the world's largest advertising agency, Google (GOOG) has about the same market cap — $191,847,475,750 – as General Electric (GE) – $197,617,213,440? There are great societal implications in this, and many market analogies on shifts of priorities.
In the futures markets, 50 years ago all of the action was in the agricultural products, forest products, livestock, and foods. Today, the ES contract is as big, or bigger than the entire grain futures market put together in total volume. I wonder what the biggest item traded in 50 years will be?
Jeff Watson, surfer, speculator, poker player and art connoisseur, blogs as MasterOfTheUniverse.
Marlowe Cassetti comments:
Scott Brooks writes:
Based on the current attacks on technology and advancement by the Climate Change Crew and their statist counterparts, I'd bet the main traded items in the future are going to rhyme with those of the past. Agricultural, livestock and foods.
Ignoring technology and the "Mind of Man" as the solution to our problems and pushing us backwards in our lifestyle will result in the past being our future.
Sony played this mind-blowing video on the progression of information technology at their executive conference this year. I find this exponential explosion intriguing from an investment prospective. This certainly points to a shift in the center of gravity away from the USA. Maybe this is what Jimmy Rogers has been trying to tell us. Time will tell.
There is a tremendous misconception that leveraged (double, triple, long or short) ETFs are to be used as long-term investments. On the surface they make a lot of sense. You want to hedge your stock portfolio, for instance, you buy a double short ETF of the market SDS (double short of S&P 500) or QID (double short of Nasdaq 100) and for each 1% decline of the market you make 2%. It does sound like a great deal. Leveraged ETFs have been sold as panacea to this market volatility, but panacea they are not. If used as investment (not trading) vehicles they may cause a lot of harm to your portfolio even if you were "right" on their use. They should not be used as a long term investment, but only for short-term trading (i.e. days not months).
Daily compounding (recalculation) will cause their returns to deviate substantially from the underlying index. The math is too complex and too boring (an article by Morningstar explains it well), but instead let me demonstrate by this very real example (chart here).
Let's suppose that six months ago you had a great insight that financial stocks would decline. You figured to get bigger bang for the buck you'll buy a double short of Dow Jones Financial Index (a simple plain vanilla long ETF for this index goes by symbol IYF). The index and thus IYF declined almost 20% in six months thus you'd expect your double short (SKF) would be up about 40%. However, if you look at the chart you'll see that it declined almost 60% instead, as much as double long ETF (UYG) of the same underlying index.
Note that over the short term (days) these ETFs seem to work. This is one of those investments where you have to make sure that you nail the timing perfectly, otherwise you are in trouble.
Marlowe Cassetti comments:
I have been both an ETF junkie as well as a mechanical trading system developer. Why not combine the two? I have found trading systems that operate on a basket of ETFs tend to suffer from the inclusion of the leveraged ETFs into the basket. This leads me to infer that the leveraged act more randomly then their cohorts. With that knowledge I was confronted with my system picking UltraUltra-Short Estate ProShares (SRS). I held my nose and bought it anyway and turned a nice 8% profit in two days, all the time watching it with high anxiety.
Evolution is a random function, such that as conditions change, the random mutations of a species makes one particular mutation more successful in the particular niche or in response to the environmental change, thus allowing it to flourish. The other manifestations do not survive. As much as we might want to delude ourselves into some control, it's not probably very true. The trait may not be better or superior, but it just happens to work.
Kind of like many patterns in the market. Some random pattern will start working in a regime for a while. Then it won't. It's important not to get too locked into any one style, pattern, regime to avoid the extinction issue. This is adaptability and is more important than almost any other issue. That's the problem with the "xyz" trade or what ever. Even the one that work, won't work a third of the time. Is it worth dying over, or worse?
Marlowe Cassetti writes:
I agree that the Darwinian model is probably the better model of the dynamics of the market and an explanation for "everchanging cycles." In my view, it trumps the Efficient Market Hypothesis, Fib Ratios, reversion to the mean, MACD histograms, or Uri Geller's psychic visions. From what I surmise the Darwinian model is encompassed in the rubric of behavioral finance and evolutionary economics.
So let's raise a glass of wine this Thursday for the 200th birthday celebration of Charles Darwin, considered by science historians one of the greatest scientists of all time. Also, Abraham Lincoln and Charles Darwin share the same 200th birthday.
Riz Din reports:
I'm off to see the Darwin exhibition at the British Library, so no time to refer to the specific papers, but I recently looked at some research that investigated how the rate of random mutation of a type of baceria changes when environmental conditions become stressed. I find this fascinating as it points to a direct link between random changes in the environment and random mutations. It may be interesting to see by how much mutation rates change for a given change in external conditions, as mutation carries costs as well as benefits.
Also, what do you think–The Origin was the first truly convincing contradiction of the literal biblical view of creation and it caused a storm.
Stefan Jovanovich responds:
I disagree. The literal Biblical view of creation had been openly challenged in Britain since the first Civil War. Belief in Christianity itself had been optional since the Lord Protector welcomed the Jews back to the United Kingdom (being a Catholic, on the other hand, was still a civil disability when the Origin of the Species was published). The notion that Darwin faced opposition is simply not true; he had no trouble with publications, and people were as mad for the theory of evolution as they were 60 years later for Einstein's theory of relativity. It made Darwin a star. Darwin did face considerable skepticism from Lyell and other Lamarckians (Lyell never fully accepted natural selection), but no one seriously accepted poor Bishop Ussher's chronology by 1860. (It is fascinating to note that both Newton and Kepler had agreed with Ussher's calculations - so much for scientific stare decisis). The Huxley-Wilberforce debate was a great show - like the Snopes trial - but it was hardly a "storm". This is yet another of those factoids of history that present scientists as having to bravely challenge the forces of Christian ignorance; and like so many of them (Galileo et. al.), it is a complete canard. Darwin did lose his own belief in the Resurrection, but that loss came not from his evolutionary theories but from the questions raised in his mind by the death of his young daughter.
Riz Din adds:
Here are some notes taken from my visit to the small but enlightening Darwin Exhibition at the British Library:
- When Darwin was living at his home in Kent he would walk down his 'thinking path' every day, come rain or shine. His daily routine was as follows:
Go for a short walk before sunrise
7:45 - 8:00 Light breakfast
8:00 - 9:30 Best time for research
9:30 - 10:30 Relax on sofa and read letters
10:30 - 12:00 Research
12:00 - 1:00 Visit greenhouse and walk along Sand Walk and think
1:00 - 2:00 Lunch and read newspaper
2:00 - 3:00 Write letters
3:00 - 4:00 Rest while Emma reads aloud
4:00 - 4:30 Afternoon stroll
4:30 - 5:30 Research
5:30 - Evening begins
10:30 To bed
- Darwin graduated in theology and was thinking of life as a clergyman when he was offered the invitation to be a naturalist on the HMS Beagle.Darwin writes that the Beagle voyage was the single most important event in his life.
- The naturalist suffered much ill health through his life, yet his output was prolific. Darwin had a strong desire to understand everything he observed. His eight year study on barnacles won him a gold medal award by the Royal Society, and after Origins of the Species was published Darwin went on to study orchids in great depth.
- Evolution was not a new idea at all and the works of others paved the way for Darwin. Erasmus Darwin, his grandfather, alluded to the idea in his poem 'The Temple of Nature', writing 'mankind arose from one family of monkeys on the banks of the Mediterranean.' Other key figures in the story of evolution include Malthus, Lamarck and Lyell.
- At the same time as Darwin, fellow naturalist Alfred Wallace had the similar ideas about evolution and survival of the fittest. Darwin's and Wallace's ideas were jointly presented to the Linnean Society in 1858, but Darwin's thesis had been twenty years in the making, and extensively researched, and he published The Origin of the Species shortly after. The Origin was written for popular consumption, in a conversational style, and quickly sold out. However, Darwin was careful not to include explicit discussion of man's place in evolution, even if it was obvious for all to see. The Origin was the first truly convincing contradiction of the literal biblical view of creation and it caused a storm.
- The exhibition has a couple of amusing notes on marriage. Writing to congratulate his friend on his recent marriage, Darwin says 'Long may you live in your now perfect state. We poor bachelors are only half men,—creeping like caterpillars through the world, without fulfilling our destination.' In 1838, Darwin produced an highly entertaining list of the pros and cons of marriage

The market has had a daily rhythm known in the blues as a shuffle; di dah, di dah, di dah. You might also hear this in William Tell's overture.
Marlowe Cassetti replies:
An interesting thought. Has anyone transcribed market movements to a musical score and does the playing this "music" have any predictive significance?
Dr. Janice Dorn comments:
Tom Hamilton has done some interesting work in this area. I have his CD, London Fix–Music Changing With The Price Of Gold.
I do not believe there is predictive significance, but I have not tested this.
Marlowe Cassetti writes:
I listened to the excerpt of "London Fix" and it is beautiful. Certainly not random tones.
Last year I built a mole chaser that comprised of a micro-chip that generated random tones. While testing it on my workbench I literally got nauseated listening to it. My wife forbid me from running it in the house. The moles weren't too fond of it either.
I still remember picking up a copy of the June 1974 issue of Radio & Electronics Magazine and reading about the construction of a 8 bit Intel chip microcomputer with a full 128 bytes of memory. I had to have one and by October of that year I had on my desk a fully functioning home computer.
I suppose this was eventually going to happen, the common PC has now transformed into a supercomputer. And it is made by none other than Dell. Now the dream of scientists, engineers and even amateur rocket scientist may soon come true. I once mused that with a supercomputer one could conquer the stock market… we shall see. Or maybe put into motion another Long Term Capital Management?
Vinh Tu writes:
Nvidia gave a seminar on this at Oxford e-research Center yesterday. CUDA looks very cool, and does indeed make massively parallel computing seem pretty usable to ordinary programmers. Also, the language is very close to OpenCL, so your algorithms and code should be transferable without too much effort. You can get started by using a fairly cheap Nvidia consumer graphics card with a model number that starts with at least an 8.
For some time, I've wanted to give my dissertation on the art of BBQ, Texas style. I fondly remember my years in Texas where I enjoyed many a fine BBQ delight. I must confess that the cuisine they have in Kansas City is awesome too. It is quite a study how the simple art of cooking on a grill can vary so much over the country. I'm sure someone has written on this topic.
When I was moved to Houston in the early 1960s I came to enjoy Texas style barbecued brisket. After LBJ took office his caterer, Walter Jetton, became famous for cooking at gatherings at the LBJ ranch. In 1965 Walter published LBJ Barbecue Cook Book and I started following his recipes. I recall serving BBQ venison at a New Year's Eve party that was very popular with my guests. The trick is to slow cook the brisket to tenderize it. Key to this style is to have a light "mop sauce" to baste the meat. After the meet is cooked, it is sliced (across the grain) and slopped with "serving sauce". It sounds complicated but it is well worth the effort. Sort of like making homemade Neapolitan tomato sauce rather than buying a jar of sauce. Well worth the extra effort.
Recently I was able to find a copy of Jetton's cook book. Isn't the Internet a marvelous resource for finding out of print books? Reading it sure revived old memories.
And then there is the enigma of why beans are banned from Texas chili. But that is another story!
Kosmos has an excellent chemistry set available for the American market, and all its products are of the highest German quality, including their physics, electronics and solar sets. Truly remarkable to see in America, considering Toys R Us and Walmart don't carry hobby items any more, and it's very hard to get LBG 16 gage train equipment for kids at reasonable prices in the US. The only science items I see at the mass marketers are logo type licensing or naming-rights items associated with a quasi-governmental museum that are are totally third hand — except for the Elenco line of snap circuits and the University of Cambridge line of electronics laboratory gear, which, although vanities like the Smithsonian's, do not appear as derivative. I was responsible for getting Kosmos into the US (but it cost me, it cost me) after pining for their products for my kids after seeing their beautiful sets available only in Europe in Germany. The two best toy companies I have ever seen are Galt Toys in England and Kosmos in Germany. I wish I had more time to play with all their great products myself — my children and grandchildren will provide that function.
Marion Dreyfus adds:
With reference to trains and sophisticated toys, my friend's father has an entire room of considerable dimension set aside for a smashing Lionel railroad, with scenery and fire engines and bridges and cabooses and all manner of extremely costly but exacting trains and paraphernalia he has been pretending to fire up and furnish with more and more amazing controls and bells and whistles (literally) for so-called grandchildren. But whether he has granduns or no, he is down there playing with the immaculate miniature chuggers. He of course hopes for the rationalization of grandkids, but if they don't come, n'importe… It is always a deep pleasure to be able to take the controls and send those eight-car similacra racing over hill and dale. to be invited into this sanctum is high privilege and I cherish the engraved invites I have been accorded.
Marlowe Cassetti reminisces:
I quick search found many physics and chemistry sets from Thames and Kosmos, and on Amazon they have an array of science kits from physics to microcontrollers to perfume to fuel cells. Oh, if they were available in the 1940s when I was a child! I did have a chemistry set, erector set, and microscope. My father, a physician, valued learning. And what discoveries I made as a child — it opened up a world of wonder. Then as a twelve year-old I branched off into model aviation and that changed my life forever. My father was never supportive of that hobby. He considered it play rather that anything useful, but it taught me the foundations of physics and engineering. Years later he put my NACA and NASA research reports in the trunk of his car and would show them to anyone who asked about me. I'd finally arrived.
Ken Smith extends:
Your chemical experiments brought to mind Leon Lederman, who works with particles, enjoys the things as if they were toys. All he would want for Christmas is a new particle. In one of his books he wrote:
When I was growing up in the Bronx, I used to watch my older brother playing with chemicals for hours. He was a whiz. I'd do all the chores in the house so he'd let me watch his experiments. Today he's in the novelty business. He sells things like whoopee cushions, booster license plates, and T-shirts with catchy sayings. These allow people to sum up their world view in a statement no wider than their chest. Science should have no less lofty a goal. My ambition is to live to see all of physics reduced to a formula so elegant and simple that it will fit easily on the front of a T-shirt.
Particle physics folk are looking for a formula so simple a child can play with it, like a toy perhaps. They'd like a formula that did not cover the entire blackboard.
My trading could use a formula like that. The nearest I've found is P&F squiggles!
As some of you may remember, my son David has wanted to open a trading portfolio for some time. I told him that he could as soon as he saved up $1,000. Well, he accomplished that pretty quickly and opened an account.
He was lucky enough to have a few different readers of this web site give him some advice and guidance and proceeded to make some purchases.
He initially bought WFR and made a tidy little profit. Then he sold out and reinvested in BIIB. He proceeded to make a killing! First BIIB shot up for a tidy profit… then came the buyout rumors and the stock shot through the roof!
As his father, I was a bit concerned. As much as I wanted him to make money, I didn't want him to think that it was that easy. The good news is that he kept his head about him and didn't allow his ego to expand in proportion to his gains (well, most of the time).
It made for very interesting conversation in the dug out of his Little League games and at Boy Scout events. It was fun watching him talk about his gains to his 11, 12, and 13 year old teammates and their inquiring about how they too could make that much money… not normal conversation for that age group (at least not here in the Midwest).
Well, today it happened. As many of you may know, BIIB announced that it was going to go it alone and not be bought out and the stock plummeted 27% (as of this writing, 11:14 am Central time).
He was busy doing school work upstairs when I went to break the news to him. He already knew. He said, "that really stinks, I should have sold out when I had such huge profits. But I'm not worried about it, I still have a small profit and will make it back. But next time I'll take profits, sooner!"
Although he has a lot to learn (heck, don't we all… I know I sure do), I was very proud of his "matter of fact" attitude about the losses.
This loss was a great lesson for him to experience at such a young age and when the money he lost (actually, he really only lost most of his profits) isn't that painful to him. It's not the gains that make us what we are, it's the losses that separate the men from the boys! And today, David took a great step towards manhood by handling this loss with dignity and a positive attitude! I am proud of him!
Ironically, when I went to see him and tell him about the loss, he was doing his daily homeschool reading session…..and he was reading Bill O'Neil's book "How to Make Money in Stocks" (for the second time). I'll get him to read "Practical Speculation" soon and then "Education of a Speculator" sometime after that. In homeschool each week the kids do a section of Paul Heyne's book "The Economic way of Thinking" or Henry Hazlitt's book "Economics in One Lesson".
He just turned 13 and is more interested in sports and his Xbox 360 at this time … and I think he's started to notice girls too …so we'll have to deal with that added distraction next to compete with his studies!
Steve Leslie writes:
I have been a mentor to David and his schoolteacher and I can tell you the lad is enjoying his childhood. His father is a wonderful man and the boy is extremely well-rounded. David is bright, articulate, an outdoorsman, an athlete and a genuinely nice boy who wants to learn about stocks and investing. He has a thirst for knowledge and a desire for growth as a boy into manhood.
Marlowe Cassetti suggests:
You might encourage your son to look at ETF investing where he can get an appreciation for broader market themes, while reducing company specific risk. I know it is hard not to become enamored with individual stocks, but this example can be a learning experience. I have published an article on Seeking Alpha on this topic that mentions BIIB.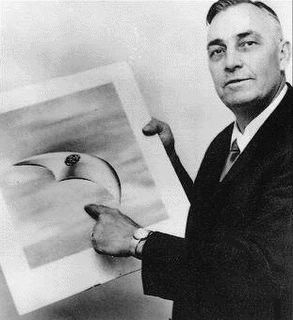 For most of my investing career, which goes back to the mid-1940s, I have been attracted to technical analysis. It also helps that my degree is in engineering and much of my aerospace engineering career has been associated with the solution of engineering problems. So it was natural that I was attracted to technical analysis. Through my investing experience I have become a skeptic of all the magic powers TA is suppose to have.
I recently got a query from a friend who wanted to discuss Fibonacci levels as they applied to the current market. He was upset when I gave my opinion that Fibonacci numbers, although relevant to the physical world, were an illusion when applied to the markets. He responded that financial prices almost always followed Fib levels.
After our discussion, which ended in agreeing to disagree, I recalled the first UFO Arnold reported seeing boomerang-shaped objects that flew like speedboats in rough water or saucers skipped across the water. A junior news reporter trying to squeeze his article into the newspaper reported flying saucers were spotted.
From that point forward, there were thousands of flying saucers sighted but no flying boomerangs. Why? Believing that strange sightings are saucers gives reports of saucers. Believing prices must fall to the third Fib line before recovering to the second level (or whatever) is reinforced by the imagined view of looking at the charts. Believing is seeing.
Denise Shull writes:

The human mind reacting to the ebb and flow of prices is always entertaining. Becoming objective about the tricks that our minds play on us presents the true eternal challenge of successful speculating.
Stefan Jovanovich remarks:

A now-gone wise man, who was a cop for 30 years in my Dad's hometown of Denver, once explained the problem of auto theft thusly: "People steal cars because they are out there on the street. If people left their bathtubs outside at night, all of us cops would have to become experts on what American Standard sells and faucets would have VIN numbers."
Here is a list of Murphy's Laws and variations of it that have been compiled on this website. In light of the events of this week I thought it appropriate to send a list of some of the more popular ones and a link for these and other interesting quotations. I think there are many lessons here for the speculator.
Murphy's Laws.
1. If anything can go wrong it will.
2. Nothing is ever as simple as it seems.
3. Everything takes longer than you expect.
4. If there is a possibility of several things going
wrong, the one that will do the most damage will go wrong first.
5. Left to themselves, all things go from bad to worse.
6. If you play with something long enough, you will surely break it.
7. If everything seems to be going well, you have obviously overlooked something.
8. If you see that there are four possible ways in which a procedure can go wrong, and circumvent these, then a fifth way, unprepared for, will promptly develop.
9. Nature always sides with the hidden flaw.
10. Mother Nature is cruel.
11. It is impossible to make anything foolproof, because fools are so ingenious.
12. If a great deal of time has been expended seeking the answer to a problem with the only result being failure, the answer will be immediately obvious to the first unqualified person.
13. If anything just cannot go wrong, it will anyway.
Marlowe Cassetti writes:
When I was at NASA I had the privilege of working with Bill Tindall. He had a sign on his wall that proclaimed, "Better is the Enemy of Good." It was uncanny; whenever bright ideas were supposed to make a spacecraft or software better they usually made things worse.
I recall a scientist/primary investigator was pleading to change the mechanical readout on his flight instrument, to make it easier for the astronauts to record the observed data. The astronaut representative didn't think the change was necessary since the flight crew had trained with it and it wasn't a problem. With great reluctance the Skylab Change Control Board approved this minor modification. When in space, the new readout came loose and fell inside the instrument and rendered it useless. This was a 45-pound package and was carried into space at great expense. Better was the enemy of good, as Murphy would probably agree.

Investors are often perplexed by the lack of warning of market tops and bottoms, until after the fact. There is no alarm bell tolling. However, there are warning signs at the tops usually based upon enthusiasm, and at the bottom signs based on despair. Didn't Mutual Fund Magazine close its shutters at the end of the last bear market, ringing the bell near the bottom? So now we have a new FOX Business Channel to start broadcasting this year.
Is this a warning bell that the market is flirting with the top?
Victor Niederhoffer writes:
This is all very well and good except that there are approximately 1 billion qualitative events like starting a new business channel that come within a month of all market tops, bottoms, and continuations. It is impossible to differentiate the cause, effect, or any other factor related to the seemingly and for the large part random movements from drift.
From Jason Goepfert:
My local Barnes & Noble is relatively small and its business magazine section is sparse, Forbes, Fortune, BusinessWeek and not much else.
Last year, they started carrying Active Trader, which I found at the back of the top rack. If I weren't 6'6", I never would have seen it.
This weekend, on the second shelf, I was taken aback when I saw the following magazines all prominently displayed: Active Trader; Equities Magazine; Technical Analysis of Stocks & Commodities; Traders Press; Trader Monthly; and Bloomberg Magazine
Jim Sogi writes:
My daughter called last week and said, "Dad, I want to buy some stocks, now." I said, " Wait till they go down a bit." She said, "You always say that." I told her that, as with the rest of the public, with recent all time highs, the urge to buy stocks at high levels is typical but often wrong. It is better to buy stocks when they are down so you aren't down a couple percent as soon as you buy. She looks at her stocks about once a quarter.
From Stefan Jovanovich:
The actual use of canaries in coalmines fails to provide the historical lesson that the metaphor promises. Mining for "sea" coal (named because the earliest pits were at the coastal towns like Newcastle in what is now the United Kingdom) began in the 1400s. Canaries were first used in British coal mines in 1911. As part of the political alliance between the Liberals and the new Labor Party, parliament adopted regulations requiring that two canaries be placed in every mine. That, of course, required that someone be assigned the job of canary keeper.
The requirement for canaries was finally abolished in 1986. There is no evidence that the canaries served any useful purpose; the scientific justification was so weak that they were first described as being uniquely qualified to detect carbon monoxide. When that proved not to be the case, they were rationalized as being peculiarly sensitive to methane. The canary in the coalmine is probably better compared to the caboose on the rail train, a "safety" requirement that provided a comparatively soft berth for the man assigned to the useless activity.
There has been entirely too little thought given to the mechanism, pathways and reasons that negative feedback works in markets. Perhaps the main reason is that the feeding web is based on a reasonable stability in what and how much is being eaten and recycled.
The people who consume and redistribute must maintain a ready and stable supply of those who produce. They develop mechanisms to keep everything going. One of them is the specialization and great efficiency in their activities. If markets deviate too much from the areas and levels within which the specialization has developed, then much waste and new effort and mechanisms will be necessary.
Aside from the grind that trend following causes (i.e. the losses in execution), and the negative feedback system of movements in the supply and demand schedules that equilibrate, which Marshall pioneered and are now standard in economics, and the numerous other reasons I've set forth (e.g. the fixed nature of the system and the flexibility to profit from it), this appears to me to be the main reason that trend following doesn't work.
Here are a few interesting articles on the subject:
How Great Traders Make Millions in Up or Down Markets
Does Trend Following Work On Stocks?
Interviews At RealWorld Trading
Bill Rafter writes:
Dr. Bruno had posed the idea of beating an index by deleting the worst performers. This is an area in which we have done considerable work. Please note that we do not consider this trend-following. The assets are not charted, just ranked.
Let us imagine an investor who is savvy enough to identify what is strong about an economy and invest in sectors representative of those areas, while avoiding sectors representing the weaker areas of the economy. Note that we are not requiring our investor to be prescient. He does not need to see what will be strong tomorrow, just what is strong and weak now, measured by performance over a recent period.
What is a market sector? The S&P does that work for us, and breaks down the overall market (that is, the S&P 500) into 10 Sectors. They further break it down into 24 Industry Groups, and further still into 60-plus Industries and 140-plus Sub-Industries. The number of the various groups and their constituents changes from time to time as the economy evolves, but essentially the 500 stocks can be grouped in a variety of ways, depending on the degree of focus desired. Some of the groupings are so narrow that only one company represents that group.
Our investor starts out looking at the 10 Sectors and ranks them according to their performance (such as their quarterly rate of change). He then invests in those ranked first through fourth (25 percent in each), and maintains those holdings until the rankings change. How does he do? Not bad, it turns out.
www.mathinvestdecisions.com/Best_4_of_10.gif
From 1990 through 2006, which encompasses several types of market conditions, the overall market managed an 8 percent compound annual rate of return. Our savvy investor achieved 10.77%. A less savvy investor who had the bad fortune to pick the worst six groups would have earned 7.23%. Those results are below. (Note, for comparison purposes, all results excluded dividends.)
www.mathinvestdecisions.com/Worst_6_of_10.gif
How can our savvy investor do better? By simply sharpening one's focus, major improvements can be achieved. If instead of ranking the top 4 of10 Sectors, our savvy investor invests in a similar number (say the top 4, 5 or 6) of the 24 Industry Groups, he achieves a 13.12% compoundedannual rate of return over the same period. Note that the same stocks are represented in the 10 Sectors and the 24 Industry Groups. At no time did he have to be prescient.
www.mathinvestdecisions.com/Going_to_24_groups.gif
One thing you will notice from the graphs above is that the equity curves of our savvy and unlucky investors mimic the rises and declines of the market index itself. Being savvy makes money but it does not insulate one from overall bad markets because the Sectors and even the Industry Groups are not significantly diversified from the overall market.
Why not keep going further out and rank all stocks individually? That clearly results in superior returns, but the volume of trading is such that it can only be accomplished effectively in a fund structure - not by the individual. And even ranking thousands of stocks will not insulate an investor from an overall market decline, if he is only invested in equities. The answer of course is diversification.
It is possible to rank debt and alternative investment sectors alongside equities, in the hope of letting their performances dictate what the investor should own. However the debt and commodities markets have different volatilities than the equities markets. Anyone ranking them must make adjustments for their inherent differences. That is, when ranking really diverse assets, one must rank them on a risk-adjusted basis for it to be a true comparison. However if we make those adjustments and rank treasury bonds (debt) against our 24 Industry Groups (equity) we can avoid some of the overall equity declines. We refer to this as a Strategic Overlay:
www.mathinvestdecisions.com/Strategic_diversification.gif
Adding this Strategic Overlay increases the returns slightly, but more important, diversifies the investor away from some periods of total equity market decline. We are not talking of a policy of running for cover every time the equities markets stall. In the long run, the investor must be in equities.
Invariably in ranking diverse assets such as equities, debt and commodities, our investor will be faced with a decision that he should be completely out of equities. It is likely that will occur during a period of high volatility for equities, but one that has also experienced great returns. Thus, our investor would be abandoning equities when his recent experience would suggest otherwise. And since timing can never be perfect, it is further likely that the equities he abandons will continue to outperform for some period. On an absolute basis, equities may rank best, but on a risk-adjusted basis, they may not. It is not uncommon for investors to ignore risk in such a situation, to their subsequent regret.
Ranking is not without its problems. For example, if you are selecting the top 4 groups of whatever category, there is a fair chance that at some time the assets ranked 4 and 5 will change places back and forth on a daily basis. This "flutter" can be easily solved by providing those who make the cut with a subsequent incumbency advantage. For a newcomer to replace a list member, it then must outrank the current assets on the selected list by the incumbency advantage. This is very similar to the manner in which thermostats work. We have found adding an incumbency advantage to be a profitable improvement without considering transactions costs. When one also considers the reduced transaction costs, the benefits increase even more.
Another important consideration is the "lookback" period. Above we used the example of our savvy investor ranking assets on the basis of their quarterly growth. Not surprisingly, the choice of a lookback period can have an effect on profitability. Since markets tend to fall more abruptly than they rise, lookback periods that perform best during rising markets are markedly different from those that perform best during falling markets. Determining whether a market is rising or falling can be problematic, as it can only be done with certainty in retrospect. However, another key factor influencing the choice of a lookback period is volatility, which can be determined concurrently. Thus an optimal lookback period can be automatically determined based on volatility.
There is certainly no question that a diligent investor can outperform the market. By outperforming the market we mean that he will achieve a greater average rate of return than the market, while limiting the maximum drawdown (or percentage equity decline) to less than that experienced by the market. But the average investor is generally not up to the diligence or persistence required.
In the research work illustrated above, all transactions were executed on the close of the day following a decision being made. Thus the strategy illustrated is certainly executable. Nothing required a forecast; all that was required was for the investor to recognize concurrently which assets have performed well over a recent period. It is not difficult, but requires daily monitoring.
www.mathinvestdecisions.com/about.htm
Charles Pennington writes:
Referring to the MathInvestor's plot:
www.mathinvestdecisions.com/Worst_6_of_10.gif :
At first glance it appears that the "Best" have been beating the "Worst" consistently.
In fact, however, all of the outperformance was from 1990 through 1995. From 1996 to present, it was approximately a tie.
Reading from the plot, I see that the "Best" portfolio was at about 2.1 at the start of 1996. It grew to about 5.5 at the end of the chart for a gain of about 160%. Over the same period, the "Worst" grew from 1.3 to 3.2, a gain of about 150%, essentially the same.
So for the past 11 years, this system had negligible outperformance.
One should also consider that the "Best" portfolio benefits in the study from stale pricing, which one could not capture in real trading. Furthermore, dividends were not included in the study. My guess is that the "Worst" portfolio would have had a higher dividend yield.
In order to improve this kind of study, I would recommend:
1.) Use instruments that can actually be traded, rather than S&P sectors, in order to eliminate the stale pricing concern.
2.) Plot the results on a semilog graph. That would have made it clear that all the outperformance happened before 1996.
3.) Finally, include dividends. The reported difference in compound annual returns (10.8% vs 8.0%) would be completely negated if the "Worst" portfolio had a yield 2.8% higher than the "Best".
Bill Rafter replies:
Gentlemen, please! The previously sent illustration of asset ranking is not a proposed "system," but simply an illustration that tilting one's portfolio away from dogs and toward previous performers can have a beneficial effect on the portfolio. The comparison between the 10 Sectors and the 24 Industry Groups illustrates the benefits of focus. That is, (1) don't buy previous dogs, and (2) sharpen your investment focus. Ignore these points and you will be leaving money on the table.
We have done this work with many different assets such as ETFs and even Fidelity funds (which require a 30-day holding period), both of which can be realistically traded. They are successful, but not overwhelmingly so. Strangely, one of the best asset groups to trade in this manner would be proprietarily-traded small-cap funds.
Unfortunately if you try trading those, your broker will disown you. I mention that example only to suggest that some assets truly do have "legs," or "tails" if you prefer. I think their success is attributed to the fact that some prop traders are better than others, and ranking them works. An asset group with which we have had no success is high-yield debt funds. I have no idea why.
A comment from Jerry Parker:
I wrote an initial comment to you via your website [can be found under the comments link by the title of this post], disputing your point of view, which a friend of mine read, and sent me the following:
I read your comment on Niederhoffer's Daily Spec in response to his arguments against trend following. Personally, I don't think it boils down to intelligence, but rather to ego. Giving up control to an ego-less computer is not an easy task for someone who believes so strongly in the ability of the human mind. I have great respect for his work and his passion for self study, but of course disagree with his thoughts on trend following. On each trade, he is only able to profit if it "trends" in a favorable direction, whether the holding period is 1 minute or 1 year. Call it what you will, but he trades trends all day.
He's right. I was wrong. Trend following is THE enemy of the 'genius'. You and your friends can't even see how stupid your website is. You are blinded by your superior intelligence and arrogance.
Victor Niederhoffer responds:
Thanks much for your contributions to the debate. I will try to improve my understanding of this subject and my performance in the future so as not to be such an easy target for your critiques.
Ronald Weber writes:
When you think about it, most players in the financial industry are nothing but trend followers (or momentum-players). This includes analysts, advisors, relationship managers, and most fund or money managers. If there is any doubt, check the EE I function on Bloomberg, or the money flow/price functions of mutual funds.
The main reason may have more to do with career risk and the clients themselves. If you're on the right side while everyone is wrong, you will be rewarded; if you're on the wrong side like most of your peers you will be ok; and if you're wrong while everyone is right then you're in trouble!
In addition, most normal human beings (daily specs not included!) don't like ideas that deviate too much from the consensus. You are considered a total heretic if you try to explain why, for example, there is no link between the weak USD and the twin deficits. This is true, too, if you would have told anyone in 2002 that the Japanese banks will experience a dramatic rebound like the Scandinavian banks in the early '90s, and so on, or if you currently express any doubt on any commodity.
So go with the flow, and give them what they want! It makes life easier for everyone! If you can deal with your conscience of course!
The worse is that you tend to get marginalized when you express doubt on contagious thoughts. You force most people to think. You're the boring party spoiler! It's probably one reason why the most successful money managers or most creative research houses happen to be small organizations.
Jeremy Smith offers:
Not arguing one way or the other here, but for any market or any stock that is making all time highs (measured for sake of argument in years) do we properly say about such markets and stocks that there is no trend?
Vincent Andres contributes:
I would distinguish/disambiguate drift and trend.
"Drift": Plentifully discussed here. "Trend": See arcsine, law of series, etc.
In 2D, the French author Jean-Paul Delahaye speaks about "effet rateau" (rake effect), here and here .
Basically, our tendency is to believe that random equals equiprobability everywhere (2D) or random equals equiprobability everytime (1D), and thus that nonequiprobability everywhere/everytime equals non random
In 1D, non equiprobability everytime means that the sequence -1 +1 -1 +1 -1 +1 -1 +1 is in fact the rare and a very non random sequence, while the sequences -1 +1 +1 +1 +1 +1 -1 +1 with a "trend" are in fact the truly random ones. By the way, this arcsine effect does certainly not explain 100% of all the observed trends. There may also be true ones. Mistress would be too simple. True drift may certainly produce some true trends, but certainly far less than believed by many.
Dylan Distasio adds:
For those who don't believe trend following can be a successful strategy, how would you explain the long-term performance of the No Load Fund X newsletter? Their system consists of a fairly simple relative strength mutual fund (and increasingly ETF) model where funds are held until they weaken enough in relative strength to swap out with new ones.
The results have been audited by Hulbert and consistently outperform the S&P 500 over a relatively long time frame (1980 onwards). I think their results make a trend following approach worth investigating…

Jerry Parker comments again:
All you are saying is that you're not smart enough to develop a trend following system that works. What do you say about the billions of dollars traded by trend following CTAs and their long term track records?
Steve Leslie writes:
If the Chair is not smart enough to figure out trend following, what does that bode for the rest of us?
There is a very old yet wise statement: Do not confuse brains with a bull market.
Case in point: prior to 2000 the great tech market run was being fueled by the hysteria surrounding Y2K. Remember that term? It is not around today but it was the cause for the greatest bull market seen in stocks ever. Dot.com stocks and new issues were being bought with reckless abandon.
New issues were priced overnight and would open 40-50 points higher the next trading day. Money managers had standing orders to buy any new issues. There was no need for dog-and-pony or road shows. It was an absolute classic and chaotic case of extraordinary delusion and crowd madness.
Due diligence was put on hold, or perhaps abandoned. A colleague of mine once owned enough stock in a dot.com that had he sold it at a propitious time, he would have had enough money to purchase a small Hatteras yacht. Today, like many contemporary dot.coms, that stock is essentially worthless. It would not buy a Mad magazine.
Corporations once had a virtual open-ended budget to upgrade their hardware and software to prepare for the upcoming potential disaster. This liquidity allowed service companies to cash in by charging exorbitant fees. Quarter to quarter earnings comparisons were beyond belief and companies did not just meet the numbers, they blew by them like rocket ships. What made it so easy to make money was that when one sold a stock, all they had to do was purchase another similar stock that also was accelerating. The thought processes where so limited. Forget value investing; nobody on the planet wanted to talk to those guys. The value managers had to scrape by for years while they saw their redemptions flow into tech, momentum, and micro cap funds. It became a Ponzi scheme, a game of musical chairs. The problem was timing.
The music stopped in March of 2000 when CIO's need for new technology dried up coincident with the free money, and the stock market went into the greatest decline since the great depression. The NASDAQ peaked around 5000. Today it hovers around 2500, roughly half what it was 7 years ago.
It was not as if there were no warning signs. Beginning in late 1999, the tech market began to thin out and leadership became concentrated in a few issues. Chief among the group were Cisco, Oracle, Qwest, and a handful of others. Every tech, momentum, and growth fund had those stocks in their portfolio. This was coincident with the smart money selling into the sectors. The money managers were showing their hands if only one could read between the lines. Their remarks were "these stocks are being priced to perfection." They could not find compelling reasons not to own any of these stocks. And so on and on it went.
After 9/11 markets and industries began to collapse. The travel industry became almost nonexistent. Even Las Vegas went on life support. People absolutely refused to fly. Furthermore, business in and around New York City was in deep peril. This forced the Fed to begin dramatically reducing interest rates to reignite the economy. It worked, as corporations began to refinance their debt and restructure loans, etc.
The coincident effect began to show up in the housing industry. Homeowners refinanced their mortgages (yours truly included) and took equity out of their homes. Home-buyers were thirsty for real estate and bought homes as if they would disappear off the earth. For $2000 one could buy an option on a new construction home that would not be finished for a year. "Flipping" became the term du jour. Buy a home in a hot market such as Florida for nothing down and sell it six months later at a much higher price. Real estate was white hot. Closing on real estate was set back weeks and weeks. Sellers had multiple offers on their homes many times in the same day. This came to a screeching halt recently with the gradual rise in interest rates and the mass overbuilding of homes, and the housing industry has slowed dramatically.
Houses for sale now sit on the blocks for nine months or more. Builders such as Toll, KB, and Centex have commented that this is the worst real estate market they have seen in decades. Expansion plans have all but stopped and individuals are walking away from their deposits rather than be upside down in their new home.
Now we have an ebullient stock market that has gone nearly 1000 days without so much as a 2% correction in a day. The longest such stretch in history. What does this portend? Time will tell. Margin debt is now at near all-time highs and confidence indicators are skewed. Yet we hear about trend followers and momentum traders and their success. I find this more than curious. One thing that they ever fail to mention is that momentum trading and trend following does not work very well in a trendless market. I never heard much about trend followers from June 2000 to October 2002. I am certain that this game of musical chairs will end, or at least be temporarily interrupted.
As always, it is the diligent speculator who will be prepared for the inevitable and capitalize upon this event. Santayana once said, "Those who cannot remember the past are condemned to repeat it."

From "A Student:"
Capitalism is the most successful economic system in the history of the world. Too often we put technology up as the main driving force behind capitalism. Although it is true that it has much to offer, there is another overlooked hero of capitalism. The cornerstone of capitalism is good marketing.
The trend following (TF) group of fund managers is a perfect example of good marketing. As most know, the group as a whole has managed to amass billions of investor money. The fund operators have managed to become wealthy through high fees. The key to this success is good marketing not performance. It is a tribute to capitalism.
The sports loving fund manger is a perfect example. All of his funds were negative for 2006 and all but one was negative over the last 3 years! So whether one looks at it from a short-term one year stand point or a three year perspective his investors have not made money. Despite this the manager still made money by the truckload during this period. Chalk it up to good marketing, it certainly was not performance.
The secret to this marketing success is intriguing. Normally hedge funds and CTAs cannot solicit investors nor even publicly tout their wares on an Internet site. The TF funds have found a way around this. There may be a web site which openly markets the 'concept' of TF but ostensibly not the funds. On this site the names of the high priests of TF are repeatedly uttered with near religious reverence. Thus this concept site surreptitiously drives the investors to the TF funds.
One of the brilliant marketing tactics used on the site is the continuous repetition of the open question, "Why are they (TF managers) so rich?" The question is offered as a sophist's response to the real world question as to whether TF makes money. The marketing brilliance lies in the fact that there is never a need to provide factual support or performance records. Thus the inconvenient poor performance of the TF funds over the last few years is swept under the carpet.
Also swept under the rug are the performance figures for once-great trend followers who no longer are among the great, i.e., those who didn't survive. Ditto for the non-surviving funds in this or that market from the surviving trend followers.
Another smart technique is how the group drives investor traffic to its concept site. Every few years a hagiographic book is written which idolizes the TF high priests. It ostensibly offers to reveal the hidden secrets of TF.
Yet after reading the book the investor is left with no usable information, merely a constant repetition of the marketing slogan: How come these guys are so rich? Obviously the answer is good marketing but the the book is moot on the subject. Presumably, the books are meant to be helpful and the authors are true believers without a tie-in in mind. But the invisible hand of self-interest often works in mysterious ways.
In the latest incarnation of the TF book the author is presented as an independent researcher and observer. Yet a few days after publication he assumes the role of Director of Marketing for the concept site. Even the least savvy observer must admit that it is extraordinary marketing when one can persuade the prospect to pay $30 to buy a copy of the marketing literature.

Jason Ruspini adds:
"I attribute much of the success of the selected bigs to being net long leveraged in fixed income and stocks during the relevant periods."
I humbly corroborate this point. If one eliminates long equity, long fixed income (and fx carry) positions, most trend-following returns evaporate.
Metals and energies have helped recently, after years of paying floor traders.
Victor replies:
I don't agree with all the points above. For example, the beauty of capitalism is not its puffery, but the efficiency of its marketing and distribution system as well as the information and incentives that the prices provide so as to fulfill the pitiless desires of the consumers. Also beautiful is in the mechanism that it provides for those with savings making low returns to invest in the projects of entrepreneurs with much higher returns in fields that are urgently desired by customers.
I have been the butt of abuse and scorn from the trend followers for many years. One such abusive letter apparently sparked the writer's note. Aside from my other limitations, the trend following followers apparently find my refusal to believe in the value of any fixed systems a negative. They also apparently don't like the serial correlation coefficients I periodically report that test the basic tenets of the trend following canon.
I believe that if there are trends, then the standard statistical methods for detecting same, i.e., correlograms, regressions, runs and turning point tests, arima estimates, variance ratio tests, and non-linear extensions of same will show them.
Such tests as I have run do not reveal any systematic departures from randomness. Nor if they did would I believe they were predictive, especially in the light of the principle of ever changing cycles about which I have written extensively.
Doubtless there is a drift in the overall level of stock prices. And certain fund managers who are biased in that direction should certainly be able to capture some of that drift to the extent that the times they are short or out of the market don't override it. However, this is not supportive of trend following in my book.
Similarly, there certainly has been over the last 30 years a strong upward movement in fixed income prices. To the extent that a person was long during this period, especially if on leverage, there is very good reason to believe that they would have made money, especially if they limited their shorts to a moiete.
Many of the criticisms of my views on trend following point to the great big boys who say they follow trends. To the extent that those big boys are not counterbalanced by others bigs who have lost, I attribute much of the success of the selected bigs to being net long leveraged in fixed income and stocks during the relevant periods.
I have no firm belief as to whether such things as trends in individual stocks exist. The statistical problem is too complex for me because of a paucity of independent data points, and the difficulties of maintaining an operational prospective file.
Neither do I have much conviction as to whether trends exist in commodities or foreign exchange. The overall negative returns to the public in such fields seem to be of so vast a magnitude that it would not be a fruitful line of inquiry.
If I found such trends through the normal statistical methods, I would suspect them as a lure of the invisible evil hand to bring in big money to follow trends after a little money has been made by following them, the same way human imposters work in other fields. I believe that such a tendency for trend followers to lose with relatively big money after making with smaller amounts is a feature of all fixed systems. And it's guaranteed to happen by the law of ever-changing cycles.
The main substantive objection to my views that I have found in the past, other than that trend followers know many people who make money following trends (a view which is self-reported and selective and non-systematic, and thus open to some of the objections of those of the letter-writer), is that they themselves follow trends and charts and make much money doing it. What is not seen by these in my views is what they would have made with their natural instincts if they did not use trend following as one of their planks. This is a difficult argument for them to understand or to confirm or deny.
My views on trend following are always open to new evidence, and new ways of looking at the subject. I solicit and will publish all views on this subject in the spirit of free inquiry and mutual education.
Jeff Sasmor writes:

Would you really call what FUNDX does trend following? Well, whatever they do works.
I used their system successfully in my retirement accounts and my kids' college UTMA's and am happy enough with it that I dumped about 25% of that money in their company's Mutual Funds which do the same process as the newsletter. The MFs are like an FOF approach. The added expense charges are worth it. IMO, anyway. Their fund universe is quite small compared to the totality of funds that exist, and they create classes of funds based on their measure of risk.
This is what they say is their process. When friends ask me what to buy I tell them to buy the FUNDX mutual fund if their time scale is long. No one has complained yet!
It ain't perfect (And what is? unless your aim is to prove that you're right) but it's better than me fumfering around trying to pick MFs from recommendations in Money Magazine, Forbes, or Morningstar.
I'm really not convinced that what they do is trend following though.
Dylan Distasio Adds:
For those who don't believe trend following can be a successful strategy, how would you explain the long-term performance of the No Load Fund X newsletter?
Michael Marchese writes:
In a recent post, Mr. Leslie finished his essay with, "I never heard much about trend followers from June 2000 to October 2002." This link shows the month-to-month performance of 13 trend followers during that period of time. It seems they did OK.
Hanny Saad writes:
Not only is trend following invalid statistically but, looking at the bigger picture, it has to be invalid logically without even running your unusual tests.
If wealth distribution is to remain in the range of 20 to 80, trend following cannot exist. In other words, if the majority followed the trend (hence the concept of trends), and if trend following is in fact profitable, the majority will become rich and the 20-80 distribution will collapse. This defeats logic and history. That said, there is the well-covered (by the Chair) general market upward drift that should also come as no surprise to the macro thinkers. The increase in the general population, wealth, and the entrepreneurial spirit over the long term will inevitably contribute to the upward drift of the general market indices as is very well demonstrated by the triumphal trio.
While all world markets did well over the last 100 yrs, you notice upon closer examination that the markets that outperformed were the US, Canada, Australia, and New Zealand. The one common denominator that these countries have is that they are all immigration countries. They attract people.
Contrary to what one hears about the negative effects of immigration, and how immigrants cause recessions, the people who leave their homelands looking for a better life generally have quite developed entrepreneurial spirits. As a result, they contribute to the steeper upward curve of the markets of these countries. When immigrants are allowed into these countries, with their life savings, home purchases, land development, saving and borrowing, immigration becomes a rudder against recession, or at least helps with soft landings. Immigration countries have that extra weapon called LAND.
So in brief, no - trends do not exists and can not exist either statistically or logically, with the exception of the forever upward drift of population and general markets with some curves steeper than others, those of the countries with the extra weapon called land and immigration.
A rereading of The Wealth And Poverty Of Nations, by Landes, and the triumph of the optimist may be in order.
Steve Ellison adds:
So Mr. Parker's real objective was simply to insult the Chair, not to provide any evidence of the merits of trend following that would enlighten us (anecdotes and tautologies that all traders can only profit from favorable trends prove nothing). I too lack the intelligence to develop a trend following system that works. When I test conditions that I naively believe to be indicative of trends, such as crossovers of moving averages, X-day highs and lows, and the direction of the most recent Y percent move, I usually find negative returns going forward.
Bacon summarized his entire book in a single sentence: "Always copper the public play!" My more detailed summary was, "When the public embraces a particular betting strategy, payoffs fall, and incentives (for favored horsemen) to win are diminished."
Trend Following — Cause, from James Sogi:
Generate a Brownian motion time series with drift in R
WN <-rnorm(1024);RW<-cumsum(WN);DELTAT<-1/252;
MU<-.15*DELTAT;SIG<-.2*sqrt(DELTAT);TIME<-(1:1024)/252 stock<-exp(SIG*RW+MU*TIME) ts.plot(stock)
Run it a few times. Shows lots of trends. Pick one. You might get lucky.
Trend Following v. Buy and Hold, from Yishen Kuik
The real price of pork bellies and wheat should fall over time as innovation drives down costs of production. Theoretically, however, the nominal price might still show drift if the inflation is high enough to overcome the falling real costs of production.
I've looked at the number of oranges, bacon, and tea a blue collar worker's weekly wages could have purchased in New York in 2000 versus London in the 1700s. All quantities showed a significant increase (i.e., become relatively cheaper), lending support to the idea that real costs of production for most basic foodstuffs fall over time.
Then again, according to Keynes, one should be able to earn a risk premium from speculating in commodity futures by normal backwardation, since one is providing an insurance service to commercial hedgers. So one doesn't necessarily need rising spot prices to earn this premium, according to Keynes.
Not All Deer are Five-Pointers, from Larry Williams
What's frustrating to me about trading is having a view, as I sometimes do, that a market should be close to a short term sell, yet I have no entry. This betwixt and between is frustrating, wanting to sell but not seeing the precise entry point, and knowing I may miss the entry and then see the market decline.
So I wait. It's hard to learn not to pull the trigger at every deer you see. Not all are five-pointers… and some will be bagged by better hunters than I.
From Gregory van Kipnis:
Back in the 70s a long-term study was done by the economic consulting firm of Townsend Greenspan (yes, Alan's firm) on a variety of raw material price indexes. It included the Journal of Commerce index, a government index of the geometric mean of raw materials and a few others. The study concluded that despite population growth and rapid industrialization since the Revolutionary War era, that supply, with a lag, kept up with demand, or substitutions (kerosene for whale blubber) would emerge, which net-net led to raw material prices being a zero sum game. Periods of specific commodity price rises were followed by periods of offsetting declining prices. That is, raw materials were not a systematic source of inflation independent of monetary phenomena.
It was important to the study to construct the indexes correctly and broadly, because there were always some commodities that had longer-term rising trends and would bias an index that gave them too much weight. Other commodities went into long-term decline and would get dropped by the commodity exchanges or the popular press. Just as in indexes of fund performance there can be survivor bias, so too with government measures of economic activity and inflation.
However, this is not to say there are no trends at the individual commodity level of detail. Trends are set up by changes in the supply/demand balance. If the supply/demand balance changes for a stock or a commodity, its price will break out. If it is a highly efficient market, the breakout will be swift and leave little opportunity for mechanical methods of exploitation. If it is not an efficient market (for example, you have a lock on information, the new reality is not fully understood, the spread of awareness is slow, or there is heavy disagreement, someone big has to protect a position against an adverse move) the adjustment may be slower to unfold and look like a classic trend. This more often is the case in commodities.
Conversely, if you find a breakout, look for supporting reasons in the supply/demand data before jumping in. But, you need to be fast. In today's more highly efficient markets the problem is best summarized by the paradox: "look before you leap; but he who hesitates is lost!"
Larry Williams adds:
I would posit there is no long-term drift to commodities and thus we have a huge difference in these vehicles.
The commodity index basket guys have a mantra that commodities will go higher - drift - but I can find no evidence that this is anything but a dream, piquant words of promotion that ring true but are not.
I anxiously stand to be corrected.
Marlowe Cassetti writes:
"Along a similar vein, why would anybody pay Powershares to do this kind of work when the tools to do it yourself are so readily available?"
The simple answer is if someone wishes to prescribe to P&F methodology investing, then an ETF is a convenient investment vehicle.
With that said, this would be an interesting experiment. Will the DWA ETF be another Value Line Mutual Fund that routinely fails to beat the market while their newsletter routinely scores high marks? There are other such examples, such as IBD's William O'Neal's aborted mutual fund that was suppose to beat the market with the fabulous CANSLIM system. We have talked about the great track record of No-Load Fund-X newsletter, and their mutual fund, FUNDX, has done quite well in both up and down markets (an exception to the above mentioned cases).
For full disclosure I have recently added three of their mutual funds to my portfolio FUNDX, HOTFX, and RELAX. Hey, I'm retired and have better things to do than do-it-yourself mutual fund building. With 35 acres, I have a lot of dead wood to convert into firewood. Did you know that on old, dead juniper tree turns into cast iron that dulls a chain saw in minutes? But it will splinter like glass when whacked with a sledgehammer.
Kim Zussman writes:
…about the great track record of No-Load Fund-X newsletter and their mutual fund FUNDX has done quite well in both up and down markets… (MC)
Curious about FUNDX, checked its daily returns against ETF SPY (essentially large stock benchmark).
Regression Analysis of FUNDX versus SPY since inception, 6/02 (the regression equation is FUNDX = 0.00039 + 0.158 SPY):
Predictor Coef SE Coef T P
Constant 0.00039 0.000264 1.48 0.14
SPY 0.15780 0.026720 5.91 0.00
S = 0.00901468 R-Sq = 2.9% R-Sq (adj) = 2.8%
The constant (alpha) is not quite significant, but it is positive, so FUNDX did out-perform SPY. Slope is significant and the coefficient is about 0.16, which means FUNDX was less volatile than SPY.
This is also shown by F-test for variance:
Test for Equal Variances: SPY, FUNDX
F-Test (normal distribution) Test statistic = 1.17, p-value = 0.009 (FUNDX<SPY)
But t-test for difference between daily returns shows no difference:
Two-sample T for SPY vs FUNDX
N Mean St Dev SE Mean
SPY 1169 0.00041 0.0099 0.00029
FUNDX 1169 0.00045 0.0091 0.00027 T=0.12
So it looks like FUNDX has been giving slight/insignificant out-performance with significantly less volatility; which makes sense since it is a fund of mutual funds and ETFs.
Even better is Dr Bruno's idea of beating the index by deleting the worst (or few worst) stocks (new additions?).
How about an equal-weighted SP500 (which out-performs when small stocks do), without the worst 50 and double-weighting the best 50.
Call it FUN-EX, in honor of the fun you had with your X that was all mooted in the end.
Alex Castaldo writes:
The results provided by Dr. Zussman are fascinating:
The fund has a Beta of only 0.157, incredibly low for a stock fund (unless they hold a lot of cash). Yet the standard deviation of 0.91468% per day is broadly consistent with stock investing (S&P has a standard deviation of 1%). How can we reconcile this? What would Scholes-Williams, Dimson, and Andy Lo think when they see such a low beta? Must be some kind of bias.
I regressed the FUNDX returns on current and lagged S&P returns a la Dimson (1979) with the following results:
Regression Statistics
Multiple R 0.6816
R Square 0.4646
Adjusted R Square 0.4627
Standard Error 0.0066
Observations 0.1166
ANOVA
df SS MS F Significance F
Regression 4 0.0444 0.0111 251.89 8.2E-156
Residual 1161 0.0511 4.4E-05
Total 1165 0.0955
Coefficients Standard Error t-Stat P-value
Intercept 8.17E-05 0.000194 0.4194 0.6749
SPX 0.18122 0.019696 9.2007 1.6E-19
SPX[-1] 0.60257 0.019719 30.5566 6E-151 SPX[-2] 0.08519 0.019692 4.3260 1.648E-05 SPX[-3] 0.04524 0.019656 2.3017 0.0215
Note the following:
(1) All four S&P coefficients are highly significant.
(2) The Dimson Beta is 0.914 (the sum of the 4 SPX coefficients). The mystery of the low beta has been solved.
(3) The evidence of price staleness, price smoothing, non-trading, whatever you want to call it is clear. Prof. Pennington touched on this the other day; an "efficiently priced" asset should not respond to past S&P price moves. Apparently though, FUNDX holds plenty of such assets (or else the prices of FUNDX itself, which I got from Yahoo, are stale).
S. Les writes:
Have to investigate the Fund X phenomenon. And look to see how it has done in last several years since it was post selected as good. Someone has to win a contest, but the beaten favorites are always my a priori choice except when so many others use that as a system the way they do in sports eye at the harness races, in which case waiting for two races or two days seems more apt a priori. VN
I went to the Fund X website to read up, and the information is quite sparse. It is a very attenuated website. I called the toll free number and chatted with the person on the other line. Information was OK, but, in my view, I had to ask the proper questions. One has several options here. One is to purchase the service and do the fund switching themselves based on the advice of their experts. The advisory service tracks funds that have the best relative strength performance and makes their recommendations from there, www.fundx.com.
Another is to purchase one of four funds available. They have varying levels of aggressiveness. Fund 3 appears to be the recommended one.
If one purchases the style 3 one will get a very broad based fund of funds. I went to yahoo to look up the holdings at www.finance.yahoo.com/q/hl?s=FUNDX.
Top ten holdings are 47.5% of the portfolio, apparently concentrated in emerging markets and international funds at this time.
In summary, if money were to be placed into the Fund X 3 portfolio, I believe it would be so broad based and diversified that returns would be very watered down. Along with risk you would certainly be getting a lot of funds. You won't set the world on fire with this concept, but you won't get blown up, either.
Larry Williams adds:
My 2002 book, Right Stock at the Right Time, explains such an approach in the Dow 30. The losers were the overvalued stocks in the Dow.It is a simple and elegant idea…forget looking for winners…just don't buy overvalued stocks and you beat the idex.
This notion was developed in 1997, when i began actually doing it, and written about in the book. This approach has continued to outperform the Dow, it is fully revealed.
Craig Cuyler writes:
Larry's comment on right stock right time is correct and can be used to shed a little bit of light on trend following. This argument is at the heart of fundamental indexation, which amongst other points argues that cap weighting systematically over-weights overvalued stocks and under-weights undervalued stocks in a portfolio.
Only 29% of the top 10 stocks outperformed the market average over a 10yr period (1964-2004) according to Research Affiliates (this is another subject). The concept of "right stock right time" might be expressed another way, as "right market right time." The point is that constant analysis needs to take place for insuring investment in the products that are most likely to give one a return.
The big error that the trend followers make, in my mind, is they apply a homogeneous methodology to a number of markets and these are usually the ones that are "hot" at the time that the funds are applied. The system is then left to its own devices and inevitably breaks down. Most funds will be invested at exactly the time when the commodity, currencies, etc., are at their most overvalued.
Some worthwhile questions are: How does one identify a trend? Why is it important that one identifies a trend? How is it that security trends allow me to make money? In what time frame must the trend take place and why? What exactly is a trend and how long must it last to be so labeled?
I think it is important to differentiate between speculation using leverage and investing in equities because, as Vic (and most specs on the list) point out, there is a drift factor in equities which, when using sound valuation principles, can make it easier to identify equities that have a high probability of trending. Trend followers don't wait for a security to be overvalued before taking profits. They wait for the trend to change before then trying to profit from the reversal.
Jeff Sasmor adds:
As a user of both the newsletter and the FUNDX mutual fund I'd like to comment that using the mutual fund removes the emotional component of me reading the newsletter and having to make the buys and sells. Perhaps not an issue for others, but I found myself not really able to follow the recommendations exactly - I tend to have an itchy trigger finger to sell things. This is not surprising since I do mostly short-term and day trades. That's my bias; I'm risk averse. So the mutual fund puts that all on autopilot. It more closely matches the performance of their model portfolio.
I don't know how to comment on the comparisons to Value Line Arithmetic Index (VAY). Does anyone follow that exactly as a portfolio?
My aim is to achieve reasonable returns and not perfection. I assume I don't know what's going to happen and that most likely any market opinion that I have is going to be wrong. Like Mentor of Arisia, I know that complete knowledge requires infinite time. That and beta blockers helps to remove the shame aspect of being wrong. But there's always an emotional component.
As someone who is not a financial professional, but who is asked what to buy by friends and acquaintances who know I trade daily (in my small and parasitical fashion), I have found that this whole subject of investing is opaque to most people. Sort of like how in the early days of computing almost no one knew anything about computers. Those who did were the gatekeepers, the high priests of the temple in a way. Most people nowadays still don't know what goes on inside the computer that they use every day. It's a black box - opaque. They rely on the Geek Squad and other professionals to help them out. It makes sense. Can't really expect most people to take the time to learn the subject or even want to. Should they care whether their SW runs on C++ or Python, or what the internal object-oriented class structure of Microsoft Excel is, or whether the website they are looking at is XHTML compliant? Heck no!
Similarly, most people don't know anything about markets; don't want to learn, don't want to take the time, don't have the interest. And maybe they shouldn't. But they are told they need to invest for retirement. As so-called retail investors they depend on financial consultants, fee-based planners, and such to tell them what to do. Often they get self-serving or become too loaded with fees (spec-listers who provide these services excepted).
So I think that the simple advice that I give, of buying broad-based index ETFs like SPY and IWM and something like FUNDX, while certainly less than perfect, and certainly less profitable than managing your own investments full-time, is really suitable for many people who don't really have the inclination, time, or ability to investigate the significant issues for themselves or sort out the multitudes of conflicting opinions put forth by the financial media.
You may not achieve the theoretical maximum returns (no one does), but you will benefit from the upward drift in prices and your blended costs will be reasonable. And it's better than the cash and CDs that a lot of people still have in their retirement accounts.
BTW: FOMA = Foma are harmless untruths, intended to comfort simple souls.
An example : "Prosperity is just around the corner."
I'm not out to defend FUNDX, I have nothing to do with them. I'm just happy with it.
Steve Ellison writes:
One might ask what the purpose of trends is in the market ecosystem. In the old days, trends occurred because information disseminated slowly from insiders to Wall Streeters to the general public, thus ensuring that the public lost more than it had a right to. Memes that capture the public imagination, such as Nasdaq in the 1990s, take years to work through the population, and introduce many opportunities for selling new investment products to the public.
Perhaps some amount of trending is needed from time to time in every market to keep the public interested and tossing chips into the market. I saw this statement at the FX Money Trends website on September 21, 2005: "[T]he head of institutional sales at one of the largest FX dealing rooms in the US … lamented that for the past 2 months trading volume had dried up for his firm dramatically because of the 'lack of trend' and that many 'system traders' had simply shut down to preserve capital."
I saw a similar dynamic recently at a craps table when shooters lost four or five consecutive points, triggering my stop loss so that I quit playing. About half the other players left the table at the same time. "The table's cold," said one.
To test whether a market might trend out of necessity to attract money, I used point and figure methodology with 1% boxes and one-box reversals on the S&P 500 futures. I found five instances in the past 18 months in which four consecutive reversals had occurred and tabulated the next four points after each of these instances (the last of which has only had three subsequent points so far). The results were highly non-predictive.
Starting Next 4 points
Date Continuations Reversals
01/03/06 3 1
05/23/06 1 3
06/29/06 2 2
08/15/06 2 2
01/12/07 1 2
—– —–
9 10

Anthony Tadlock writes:
I had intended to write a post or two on my recent two week trip to Cairo, Aswan, and Alexandria. There is nothing salient to trading but Egypt seems to have more Tourist Police and other guards armed with machine guns than tourists. It is a service economy with very few tourists or middle/upper classes to service. Virtually no westerners walk on the streets of Cairo or Alexandria. I did my best to ignore my investments and had closed all my highly speculative short-term trades before leaving for the trip.
While preparing for taxes I was looking over some of my trades for last year. Absolute worst trade was going long CVS and WAG too soon after WalMart announced $2 generic pricing. I had friends in town and wasn't able to spend my usual time watching and studying the market. I just watched them fall for two days and without looking at a chart, studying historical prices and determining how far they might fall, decided the market was being stupid and went long. Couldn't wait to tell my visitors how "smart" a trader I was and my expected profit. It was fun, until announcement after announcement by WalMart kept causing the stocks to keep falling. The result was panic selling near the bottom, even though I had told myself before the trade that I could happily buy and hold both. Basically, I followed all of Vic's rules on "How to Lose."
Trends: If only following a trend meant being able to draw a straight line or buy a system and buy green and sell red. The trend I wrote about several months ago about more babies being born of affluent parents still seems to be intact. I have recently seen pregnant moms pushing strollers again. Planes to Europe have been at capacity my last two trips and on both trips several crying toddlers made sleep difficult, in both directions. Are people with young children using their home as an ATM to fund a European trip? Are they racking up credit card debt that they can't afford? Depleting their savings? (Oh wait - Americans don't save anything.) If they are, then something fundamental has changed about how humans behave.
From James Sogi:
My daughter the PhD candidate at Berkeley in bio-chem is involved in some mind-boggling work. It's all very confidential, but she tried to explain to me some of her undergrad research in words less than 29 letters long. Molecules have shapes and fit together like keys. The right shape needs to fit in for a lock. Double helices of the DNA strand are a popular example, but it works with different shapes. There is competition to fit the missing piece. They talk to each other somehow. One of her favorite stories as a child was Shel Silverstein's Missing Piece. Maybe that's where her chemical background arose. Silverstein's imagery is how I picture it at my low level.
Looking at this past few months chart patterns it is impossible not to see the similarity in how the strands might try fit together missing pieces in Wykoffian functionality. The math and methods must be complicated, but might supply some ideas for how the ranges and strands in the market might fit together, and provide some predictive methods along the lines of biochemical probability theory. I'll need some assistance from the bio-chem section of the Spec-list to articulate this better.
From Kim Zussman:
Doing same as Alex Castaldo, using SPY daily change (cl-cl) as independent and FUNDX as dependent gave different resluts:
Regression Analysis: FUNDX versus SPY ret, SPY-1, SPY-2
The regression equation is FUNDX = 0.000383 + 0.188 SPY ret - 0.0502 SPY-1 - 0.0313 SPY-2
Predictor Coef SE Coef T P
Constant 0.000383 0.00029 1.35 0.179
SPY ret 0.187620 0.03120 6.01 0.000* SPY-1 -0.050180 0.03136 -1.60 0.110 SPY-2 -0.031250 0.03121 -1.00 0.317 *(contemporaneous)
S = 0.00970927 R-Sq = 3.2% R-Sq (adj) = 3.0%
Perhaps FUNDX vs a tradeable index is the explanation.
Archives
Resources & Links
Search