It was the fall of 2011. He was the kid with long blonde hair who came home one weekend and called a family meeting. His girlfriend at the time was upstairs in his room. Pam and I weren't certain what was about to come down but we sat at the kitchen table and he told us.
He was going to join the United States Air Force.
On the surface we were happy. We knew he doesn't do things on the spur-of-the-moment and had thought this through. He was going to attempt to do a 4 year ROTC program in 3 years and graduate on time with a mechanical engineering degree.
It wasn't long and Pam and I had one of the greatest experiences of life in pinning his Officer bars on his shoulders at the commissioning ceremony after graduation from Georgia Tech.
A couple days later found us on the road to Vandenburg AFB in Lompoc, CA for his ICBM training. It was the longest trip of my life. All those miles of thinking where the years went, all of the mistakes I made and wishing that parenthood had do-overs. As he slept I kept the truck and trailer on the road with misty eyes.
There were goodbye tears that sunny cloudless California morning in Lompoc. Tears from both of us, nary a word was spoken. A new chapter was about to begin.
Months later I was in Lompoc for his graduation. As is typical of him, he never told us he was graduating from Georgia Tech with highest honors or that he was graduating #1 in his training class at Vandenburg! It was a special time and I could feel my own Dad's presence with us.
At 25 years of age he has had a great start to his career. His security clearance is top-secret; his awards as winner of the 2015 and 2017 Global Strike Command Challenge competitions have opened up some interesting opportunities. Today his role is instructing young officers in preparation for launching missiles capable of delivering ICBM warheads anywhere on earth in 30 minutes.
As one of very few Air Force Officers who have qualified as Expert Marksman on the firing range I like to think I had a small part in his career!
Today, Memorial Day, 2018, the Parisian family commemorates the service that my dad, Douglas Parisian gave our nation as a bomber pilot.
And today, Pam and I are proud to announce that our son, Hunter Parisian, is a now a CAPTAIN in the United States Air Force.
Congratulations Hunter!
I have a friend who lives in Colorado in a place called Ajax Canyon. A beautiful, inspiring place for sure. A few years ago he lay near death after being "attacked" by a rogue cow on his Montana ranch. Thankfully, his story had a happy ending. He told me that when he was being pummeled by the mad momma cow, with his wife watching in horror, his one thought was, "Is this how it ends"
I want to share a near fatal tragedy that my beautiful wife, Pam, had this week on the Yellowstone River. Maybe you can see yourself in this story or in a similar situation and it may help you or someone you know. I still haven't discussed with Pam if that were a question she had time to ask herself. Truth of the matter, there is a whole lot of gratitude in our hearts and minds today. It wasn't her time.
Life happens fast. It was an absolutely gorgeous day in a canoe on the mighty Yellowstone River. A big blue sky, fluffy clouds, slight breeze, old cottonwood trees doing what they do best this time of year, turning green to gold. The river was running a bit high for this time of year from a couple of feet of snow in the western Montana mountains days prior. Pam and a couple of girlfriends who go back a scant 30 years were enjoying a day on the river. One of her friends, Lisa, was in the kayak; Pam and her friend Laynne were in the canoe.
They were enjoying the trip, looking for good spots to hunt agates on the islands and river bank and letting the current make paddling easy for a few miles down to our beloved, Ghost Ranch. Lisa was ahead in the kayak and enjoyed a quick freefall as the kayak slipped over a submerged cottonwood limb. Pam and Laynne tried to veer and steer the canoe around the limb but the current was too swift and the canoe turned sideways briefly before ejecting them. It was such a close call. Pam was sucked down in the current under the log and thankfully there was no debris to grab her life jacket and drown her. Laynne was sucked under as well, both popped up unscathed.
The speed at which the canoe flipped and the speed at which the current suctioned both girls and the canoe down under the log were in near nanoseconds.
Thankfully all is okay. The waterproof bags protected camera gear, binoculars and some lunch. The only thing lost was a cell phone and a few credit cards; I doubt those Yellowstone catfish shop at Nordstrom or Macy's!
On the river of life the moral of this story is simple. Remain vigilant. If at all possible, steer clear of the rough spots ahead of time. Know what to look for. Don't allow complacency no matter how nice the day. For sure, get in the current to make things easy but keep your eyes open. Never stop looking for the rough spots. Many meals for a lifetime in this fall outing to remember.
I am blessed to be enjoying a beautiful October day in Dallas Texas instead of planning my bride's funeral. For her, it wasn't how it ends.
It's been a good run, a mere 60 trips around the sun and only 782 full moons. I've been able to watch the snow clouds whip across the summit of Mt. McKinley in mid-summer. I gave the eulogy at my Mothers funeral. I viewed the magnificent Ware Collection of Glass Flowers at Harvard University. I watched two healthy sons come into the world. I saw the pristine beauty of New Zealand. I waded into the "crowd" on the floor of the New York Stock Exchange. I hunted dinosaur fossils in the Badlands. I met my wife in Cancun, Mexico. I stood at Michael Milkens X-shaped trading desk in the Beverly Hills office of Drexel Burnham Lambert. I was accepted into 5 law schools. I ate in the lobster houses of Baja, Mexico. I know the thrill of Space Mountain. I looked down from the Eiffel Tower. I caught fish in Canada till my arms ached. I walked the Salomon Brothers trading floor in 7 World Trade before 9/11. I have seen the treasures of King Tut. I know the biggest components of net worth are great health and the ability to function. I asked my wife to marry me at the foot of the Golden Gate Bridge. I made long ocean swims in the cold. I looked down from a helicopter over Yankee Stadium. I learned that if it is a problem about money it is not really a problem. I felt the heat and humidity in Tahiti. I still want to be the winning jockey on the winning horse in the Kentucky Derby. I was in the Swiss Banks in Geneva. I have seen the Crown Jewels. I watched schools of tuna in a feeding frenzy. I watched 3 space missions blast off. I sipped scotch at the Ritz in Paris. I looked the Mona Lisa in the eye. I floated in the Dead Sea. I walked the most beautiful beaches in the world. I have eaten shrimp the size of lobsters and octopus the size of shrimp in Australia. I rode bucking horses in rodeo's. I know the best hugs come from your own children. I am still pained by the massacre at Wounded Knee. I saw aurora borealis so bright I thought I was seeing heaven from earth. I have heard the primordial howling of coyotes across many sunsets. I partied in the original Hotel California. I have seen death in many forms. I sailed from Catalina Island to San Diego. I earned a college degree. I partied at the Roxy. I learned I chose excellent parents. I admired Mt. Blanc from Café di Midi". I have been in planes that have landed on ice, on water, on snow and in cow pastures. I have ridden a motorcycle across much of the American West. I identified hundreds of different birds. I saw the artistry and beauty of World Cup soccer. I have been lost in the Louvre. I prayed at the Wailing Wall in Jerusalem. I watched the Challenger explode live on TV. I have had more fun than any man should have. I have been to the diamond cutters in Amsterdam. I grew up in the poorest county in America and lived in LaJolla. I marched as a cadet at the United States Military Academy at West Point. I know leverage works both ways in the stock market. I lost my best friend to a lightning strike. I danced in European discos and Native American pow-wows. I miss my grandparents more every year. I took my Mom to Mazatlan. I saw the Mid-night sun in Alaska! I saw two million birds in one flock. I learned that success has nothing to do with money and everything to do with how you feel about yourself. I never smoked a nicotine cigarette. I had the privilege to coach youth football. I have felt the roar of rushing Minnesota rivers in the spring. I danced in Studio 54 and at Danceteria. I know the beauty of Diamond Head. I know the laughter of friends and the spite of enemies. I know the power of big surf. I changed at least 5,000 diapers for my sons. I looked into the crater of Mt. Saint Helen's. I have been to two Olympic Games. I still dream big dreams. I know the gurgle of the Mississippi River headwaters. I know Native American racism. I ran 5k's, 10k's, 10 mile races and half-marathons. I have owned my share of winning stocks. I always questioned my dentist. I know the beauty of white-capped waves on the Sea of Gallillee. I fined a large brokerage firm $1,000,000. I remember the Minnesota Blizzard of 1975. My sailboat was nearly capsized by migrating whales. I love eating breakfast at Harry's in LaJolla. I lunched often at Harry's on Wall Street. I was on the flight deck of the USS Kitty Hawk during F-14 flight operations. I looked down on Chamonix from the French Alps. I have become a better trader every year. I know that a house is not a home without family. I know the best music came out of the 80s. I felt the warmth and life ebb from my father's body as he went into the next world and it was good. I have seen the brilliance of the Taj Mahal and tried to fathom the ghastly mass of humanity and pollution percolating in India. I have felt the power of young lions in my hands and looked a tiger straight in the eye. And, I know the real party is in Heaven! Lastly I married the most beautiful woman in America. What an amazing woman I met that night in Cancun and she agreed to partner on this life adventure. Wife, partner, friend, mother of the two finest sons any man could ask for; the love of my life, here's to many more!
I drove down the driveway of my Crossville, Tennessee farm, Pamelot, at 5:20 a.m. It was partly cloudy and the air was moist. Ahead was a long drive, one of the longer I have ever embarked on. My mission consisted of several components. On board my 1997 Ford Expedition were the cremains of my Dad, Douglas Parisian. I was headed to a small town in northern Minnesota, a town on the White Earth Indian Reservation where we are members, the town where he was born and raised. I was going to hold a small memorial service and place his remains in his burial plot. After leaving MN I was to head west to gun antelope and visit with clients in Montana, departing back home after the first day of the 2011 deer and elk rifle season. The drive into Nashville, west on I-40 was rather quiet. I kept my eyes scanning for deer in the headlights while this is what I was looking up to. Dad was with me.
I wanted to get through Nashville before traffic got heavy and the clouds thickened as did the ground fog. I didn't intend to push the trip and wanted to enjoy the fall colors and cherish the memory of my Dad who passed away on June 9th at the age of 88.
To celebrate our last "spin" as he liked to call our trips together I kept a picture of him up front. As the morning dawned it was great to see him smiling with me through the colorful fall beauty of western Kentucky and wondered what a highway patrolman might inquire about with his picture sitting up close and personal. Alas, no troopers were able to get into my checkbook on this trip.
I stopped for a fill-up 376 miles down the road and was making good time. Kentucky turned into Illinois and there were plenty of dead whitetails along the way. Taking pictures with my iphone while driving was not the smartest thing I have done but it worked. Dad was with me. I saw one bomber of a whitetail buck that had lost his life to an Interstate collision and the IL highway department workers had placed him and many others on a flatbed trailer. The road carnage continued the entire trip as the hormone levels build into the peak breeding season. Pushing north into Illinois I thought I could make Rockford near the Wisconsin border about dark-thirty but the cruise control at 72 was working perfectly and Wisconsin was an ideal place to get some sleep.
The next morning I met a great friend at Dicks Bar in Hudson, Wisconsin for some eggs and coffee. Telling the waitress I like my java like I like my girls was a hoot. Hot and quiet wasn't what she expected to hear. I am told Dicks Bar is the oldest bar in Wisconsin and it's a gem for tall tales and rich history. Walking out after a delicious breakfast I looked up to see a mature bald eagle overhead. Dad was with me for sure. I kept pushing and MN was at its usual fall self. Beautiful. Heading across our great nation is a treat. I try to avoid the Interstate fast food franchises and duck off into small towns and coffee shops where the locals hang. I'd rather tip the locals and get some laughs than listen to somebody with little ambition ask me if I want fries with that.
In Illinois they talked crop yields and deer hunting. In Wisconsin they talked the Packers and deer hunting. Everywhere there was disdain for the shmuck congress-critters running the show in Corruption, D.C. The wind mills in northern Illinois are growing in number. So too are the deaths of migratory birds. As a birder there's not much we can do. The green revolution continues but at what cost? The next couple of days were a blur. Meeting with many of my Dad's friends and family were a bit emotional. I had put together a formal "speech" that I was going to present at the grave site service but had to abandon that. Just couldn't seem to get through it without tears. The day was clear and cold.
Wind chill was near freezing as we stood at the grave site and I made the executive decision to keep things short and simple. Dad didn't want a military funeral though as a pilot in WWII he well qualified. He didn't want a fancy service nor people crying. Dad wanted a celebration of a life well-lived. There was nothing more in life that he wanted to accomplish. He was a great Dad and a great shot with his Remington .30-06. The last deer hunt we were on together when he was 78 he tipped over a small muley buck at nearly 300 yards and when in his early 80's an old family friend invited him to come to his farm and maybe shoot a deer. Dad went alright. He went for a walk and killed two to fill his tags and was never invited back again which he laughed about.
He said they shouldn't have invited him if they didn't want dead deer! As the older ladies were shivering in the freezing wind I kept my words simple at the cemetery. I spoke about how I admired my father. I spoke of his generous nature, his humor, his dedication to the care of his wife and my mother, who for 8 long years lived under very trying conditions in a nursing home due to a terrible stroke. I closed by saying I loved my father. It wasn't until my hands and knees were on the ground pouring his remains into the hole after everyone departed that my emotions ran out of control. Daylight found me heading west into North Dakota and still avoiding whitetails on the prowl. I missed a nice buck east of Fargo, ND by feet. Twenty-three miles west of Fargo a big cow elk wasn't so lucky. She lay dead on the Interstate median and the bloody road didn't allow seeing what type of rig hit her but I bet it was a big rig. It was hard to imagine an elk herd that close to Fargo but they were animals of the plains way back when.
The cycle continues today. As morning broke the sight of thousands of Canadian geese filling every pot-hole, picked corn field and lake was an added plus. I never saw a duck hunter or duck hunting rig on that Sunday morning. The harsh north-west wind would have made for tremendous creepage and easy "strategery" in filling a mixed waterfowl bag. Western North Dakota is on fire with the oil business. If you are young, fit, drug-free and want to make some serious money I suggest you head west. North Dakota is where it's at. Oil rig work starts at over $26 per hour and there isn't enough infrastructure in place to handle the demands for all the people needed to drive the boom. Getting into Montana was a relief so I stopped to take this picture.
Unfortunately I also picked up a good amount of litter that previous camera carriers had left behind. I can't stand litterers and people who toss trash in the back of pickups counting on the wind to blow it out should be slapped silly. If you are one who pulls that crap consider changing your ways. We are all in this together. We all live downstream.
At my destination in Montana the first order of business was to sight in my rifle. I love shooting my hunting rifles and memories of dads words always with me. Hold and shoot on 3. Hold your breath, zero in on the target and fire in about 3 seconds as you refine your aim. The next morning I started hunting antelope. On foot. I killed a lot of antelope in my teens in South Dakota, some in my 20's in Montana, a few in my 30's, a couple in my 40's and one with a bow and one with a rifle in my 50 's. I am no stranger to antelope. I left the truck at 8 a.m. Here's a picture of my rifle that I hunt with. That is a 2.5×15x56 Swaro on a BAR .243. Nice glass for sure. No more gun or scope will ever be needed in my lifetime and a lucky son will be the beneficiary. I like to use the sun and wind to my advantage and my first day out I only saw 3 antelope on the ranch I was hunting. No bucks. I logged about 12 miles and by 2:30 was tired. It had turned warm and I had miles to get back to my rig. I should have had my .20 gauge and shot Hungarian partridge and sharp-tailed grouse . Never saw a single Sage grouse while in Montana. Maybe they are going the way of the buffalo. Let's hope not but it's not pretty. By day 3 I believed what everyone was telling me. Montana sold more antelope licenses than they have antelope.
Between disease and the disastrous winter last year things look bleak across eastern Montana. Out of the several ranches I hunted I saw very few speed goats where 10 or 15 years ago there were hundreds. They are tough animals and only indigenous to this continent. I hope they eventually recover in number and that the good boys and girls at the state game offices in Helena, MT do the right thing and cut their revenue stream over the next few years. The antelope need some help and fewer does and fawns being shot will help. The coyotes, eagles and cats will always get their fair share. That is how they are built. I finally lucked into some decent numbers of 'lopes on a ranch I had never hunted and after some conversation with the ranch owner I was in business. No money exchanged hands, just the request that I get a goat to get rid of a mouth that competes with his cows for food. That I could do. After spending a good part of the morning watching antelope with my great spotting scope, (thanks Dad, that was a great gift) I kept coming back to a plain weird goat that I had spotted on an adjoining ranch in 2008 when bow hunting. He was very old, huge in size for it being a month after the antelope rut and had some amazing horn structure.
I knew he would make a great mount but I kept glassing looking for something out of the ordinary that would be a typical buck but to no avail. This freaky goat was going to hopefully get hit with a 58 grain bullet going a mile per second at the muzzle. These old guys are old for a reason. They have a sense about them. Like my Dad. Spending his career in law enforcement Dad could get it figured out pretty quick when things didn't add up. I think I have some of that sense in me but in the stock market. Once in a while you will get hurt, beat up and banged. Good sense and savvy prevents the massive blow-ups. Experience is a great teacher and with 30 years in the market it isn't getting easier. High frequency trading has changed the game. The little guy on Main Street is being picked off by Wall Street. And the regulators. But that has nothing to do with killing antelope so back to speed goats.
As this old beast was getting a drink shortly before noon I got a great look at his horns. Wow. He bedded as usual, smack dab in the middle of a doe herd. He was about 302 yards out. I waited some and decided to make my move and in a bit, the does were up and he was moving away. Anyone who has spent some time with antelope just knows how older bucks will keep their bodies going directly away from any danger and this guy was no exception. He just kept moving directly away as the does were not overly alarmed but he was keeping the does between me and something amiss. I kept on him waiting for the instant when he might turn and present an opportunity. His mistake was in turning. At the crack he folded faster than Bill Clinton headed after an intern.
In my book he's a trophy. A trophy to have survived several harsh MT winters. I don't have a clue what he might score and care less. To me, inches on an antelope are how thick you want the steaks cut. With that mature black face and neck patch he should look great with a wall mount in semi-sneak style. I'll share that look in about 5 months when I get to see the real deal. In the heat I took him immediately to a guy I trust in the next town over, about 70 miles away. As the MT youth big-game season had started a young hunter downed his first deer ever and brought it in for processing. His father is an outfitter so he probably had a great crack at killing a magnificent buck but this young man is to be congratulated on downing this brute! Wow, what a beauty.
I won't bore you with any more of the details about the next couple of days I spent scouting for the big game opener as I have deer and bull elk tags yet to fill when I head back to MT over Thanksgiving with my two sons who have deer and cow tags.
Here is the country I hunted on opening day.
As in stocks there are a million ways to lose money. In elk hunting there are a couple million ways to not put a tag on a trophy bull. About a half hour after daylight I missed a big bull at 50 yards walking away from me in very thick jack pines. Pure missed the shot I attempted. A great bull in his summer "home". With the rut over he had broke off the cows and come home. I had him scouted perfectly. He didn't follow my script. He won last Saturday. Dean got beat. Dad would have laughed.
When I would tell my Dad I missed an animal he would always smile. He said you can't eat tracks. Hopefully with a small amount of my Dad's cremains in the pocket of my hunting jacket he can be with me when I head back in the hills I love to try to kill that bulls daddy in a month. Dad never gave up, even in the end. Neither will I. May there be big bulls ahead to make Dad smile.
_________________________
The reason why I'm not President is because on the second day in office I' d be asking the Head of the Joint Chiefs, "what do you mean we ran out of missiles?"
The gangster banksters were out in force in Atlanta's Buckhead today. The Ritz Carlton, Buckhead holds a special place for me. Started running my first Peachtree Road Race there in 1989, spent my wedding night there in 1991, lived a mile away for a few years, enjoyed many an adult beverage at the bar, met William O'Neill's first CANSLIM poster boy, David Ryan there for a meeting and truth be told, enjoyed the finest meal in my life in the Ritz Main Dining Room when it was still open, having a piece of chocolate covered venison that had been cooking for three days with my family. Today the Ritz was all about Bernanke the Banker so I headed down with my home made sign and stood in the heat for a couple of hours across the street. I hydrated well and threw on the Maui Jims and headed out on a lethargic day in the stock market. I figured there may be others; like-minded, youngsters, Generations X and Y'ers shouting with signs. Wrong, not a soul with me.
I felt powerful standing there watching the big limos roll up with the men in black. They would like us to believe a default is a bad thing for us. It's actually a bad thing for the banks, not most Americans. Pain would be sharp, but it would end. I thought about our debt ceiling that will be raised same way the TARP passed; with threats of financial, govt and economic collapse, maybe even martial law. It will be the same ole song & dance. This is silly, why call it a "debt ceiling"? Just call it what it is, an increase in the rate of borrowing.
The security detail fanned out watching me across the street. Getting blank stares from drivers far too concerned with making a living than reading anything about Bernanke. I felt sorry for America today.
Today, the Japanese and Australian tourists had questions or maybe they just liked my orange shirt. The Americans seemed to be worrying about their next text message, tattoo and hook-up. I am glad I went but more scared for America from what I saw at that intersection today. Savings and retirement are not institutions. They are matters of personal responsibility. They are an attitude - not some external organization or person to blame. The key word in retirement planning is not retirement. It is planning as in; plan to have your house paid for, plan to have your car paid off, pay off the credit cards and have enough saved to generate a steady income in your later years.
In the coming years, our debt is projected to grow to more than three times the size of our entire economy. This will be ugly down the road.
Today, do they really care? Not sure. I do. That's why I went. I wanted to do it my way, just like my Dad.
Originally posted on the Chippewa Partners blog.
In high school on the Great Plains I rode some bucking horses but never rode a bucking bull. With bareback and saddle bronc bucking horses you have something to hang on to besides a rope. Bull ropes weren't my idea of a great tool. I was always too scared. I was lacking the courage and guts factor. The bulls were too big, too fast, too unpredictable and it was too easy to get seriously hurt.
These days the bucking bulls are better, much better. Sure the cowboys are better but the athleticism of the bulls has improved. How do these cowboys stay on for 8 seconds? They know the bull. The know how the bull has bucked in the past. They know how the bull has bucked the last few times out. They talk to the cowboys that have had to ride the bull recently. The PBR is a fraternity, similar to the crowd down on the corner of Wall and Broad. Some cowboys have video tapes of the bull's bucking action. If you don't know how the bull is going to buck before he comes out of the chute generally a cowboy doesn't have a very good chance to stay on and make any money.
How would I get a video tape of the market ahead of time? Who can I talk to about what it might or might not do? I've found that talking to other market "riders" doesn't make me much money. It seems to be what's under my hat that counts, how I approach my "ride" and the amount of preparation I have invested. And as always, staying sharp, staying in the game and "riding" every day are paramount.
And some times good old fashioned courage comes into play, the guts factor. A good bull rider needs to know when and how to dismount from a bull if he makes the whistle. No one in the arena can help him, it's all up to him. As well using all the available tools for trading is smart and beneficial.
It's the courage and guts parts that can't be bought.
The Complete Turtle Trader: The Legend, the Lessons, the Results: Michael W. Covel, Collins, 2007
Mr Covel needs no introduction to DailySpec readers — he's remarked at length about Chair on his site, and vice versa. A few asides: GM Davies (!) is quoted at length on pg 99 [with attribution to DailySpec]… On pg 102 there's a discussion of quasi-Turtle Lucy Wyatt, who years later found her way to Chair's trading room, and shared some colorful stories about the proclivities of the trend-following greats… The Turtle trading "philosophy" and rules are discussed at length [as they are on the web also]; hint: buy twenty-day highs…
A smattering of highlights (with minor elisions), to give the flavor:
p 17/ Dennis told Willis, "If you're buying wheat and it's strong and the beans are two lower and the wheat is five higher, why don't you sell the soybeans instead of selling the wheat you bought?" It was a very sophisticated insight. In fact, buying "strength" and selling "weakness" short still befuddles investors.
p 18/ Dennis's attributing his height and weight as the reason he was successful is not the full story. There was more to becoming a millionaire by 25 than being "six foot something" and three hundred pounds plus. Even with excess weight, his peers described him as having cat-quick reflexes on the trading floor.
p 27/ Dennis knew the Turtles were "dumb stumps" and that the only reason they bought into everything was because he had made $200m. If he said "On Monday, you will buy the S&P when it's up exactly 35 ticks no matter what," all the Turtles would have gone over a cliff to follow orders. One Turtle said that when a guy has made $200m and he says "You can walk on water," people are going to say "Okay, I can walk on water."
p 45/ To those who saw them up close, Dennis had the capacity to make an observation in an instant that would take someone else weeks of painstaking math to figure out. Even Eckhardt marveled at Dennis's knack to intuitively see "it."
p 48/ One Turtle gushed in awe that Dennis still had the "balls" to execute that trade "when they were dumb, deaf and broke": "They were going the wrong way and for Dennis to just totally cover and totally reverse was amazing."
p 102/ All one Turtle could remember about Lucy Wyatt was that she was always doing her nails. Mike Cavalo said that Wyatt had been Eckhardt's girlfriend.
p 102/ Everyone knew Mondale was Dennis's guy. Dennis started going around the table asking everyone who he was voting for. One by one they all said "Mondale." They were his guests, and he was one of the richest guys around. However, when it was Gordon's turn he said "Gary Hart." Gordon knew he had just upset the trading king of Chicago.
p 126/ Keefer, who thought Dennis deserved a Nobel Prize for his real-world work in harnessing volatility in his trading models, lamented the allocations aspect of the program: "You've got somebody that's got an awesome trading system and he's following really rigidly good protocols about trend trading, and then he just literally blows it up on asset allocation."
p 129/ It was over. Dennis sent a fax telling the Turtles that the program had been scuttled. Dennis, who was managing money for clients, too, had two public funds with Michael Milken's Drexel Burnham Lambert. They closed down with big losses.
p 130/ Dennis himself simply declared he was retiring. He announced he would move full time into political causes. He wanted to take the wind out of what he thought were efforts to make "liberal" a dirty word.
p 131/ Lawsuits soon followed as former clients in the Drexel funds argued that Dennis had deviated from his own rules. Eventually, US District Judge Milton Pollack agreed to a settlement in which nearly 6,000 investors shared $2.5m and got half of Dennis's trading profits over the next three years. Under the settlement, Dennis and his firms did not admit any wrongdoing.
p 133/ In the book "Market Wizards," author Jack Schwager softened the blow to Dennis's tough times by entitling his chapter "A Legend Retires." Schwager's Dennis chapter became a cult classic.
p 150/ Dennis staged another remarkable comeback. It would take him through most of the 1990s. Many investors were gun-shy about another Dennis comeback. In an effort to allay client fears, he assured everyone that his infamous discretion, his inability to not personally interfere with his own rules, had been eliminated. He said the computer was his new friend.
p 151/ In some ways, Dennis was a technophobe in the middle of the Internet revolution. He always said he could not program.
p 151/ Within a few years, Dennis was out of the game again. On September 29, 2000, Dennis Trading Group ceased trading and liquidated customer accounts. Burt Kozloff, an investor in Dennis's current fund, laid out the painful truth: "Dennis Trading Group was -50% down in June."
p 152/ While it was no solace for Richard Dennis, the moment when clients pulled funds from him in the fall of 2000 was a bottom for trend-following traders. Dennis's clients had panicked at the bottom and paid dearly.
Michael Covel clarifies:
I did not have the opportunity to speak with Lucy Wyatt for my book, but I have talked with her extensively since its release. "Quasi" seems an incorrect description. She was a Turtle.
Dean Parisian recounts:
I was a salesman at Drexel Burnham Lambert in the 1980s and had clients in those RJD funds. The prospectuses put together for the RJD partnerships are to this day, the absolute finest, nicest, best-crafted marketing pieces produced. If ever there was a glossy, colorful marketing brochure this was it! One thing I will take with me to my grave stands out. In one of the calls that Richard Dennis gave to the Drexel brokers as to why his funds were being hammered and shuttered, he said, "the markets were behaving irrationally." Memory tells me they were designed to liquidate at a 50% drawdown and it wasn't more than a few weeks later that the markets he traded the funds in had reversed and skyrocketed upward. Only the lawyers made out big but it was the most equitable general partner / limited partner arrangement we had ever seen. Just another reminder to any brokers pitching partnerships to never forget the old saying, "on day one of a partnership the generals have all the experience and limiteds have all the money, on day two the generals have all the money and the limiteds are left with the experience."
Jim Sogi offers:
The Complete Turtle Trader by Michael W.Covel is an interesting tale of volatility in the trading and careers of Richard Dennis and his Turtle traders in the thin style of popular financial journalism. Vic and Laurel, Covel and the Turtle traders have had disagreements over the issue of trend following, however, I believe that there is more to the Turtle and Eckhart/Dennis systems than Covel discloses. He seems to have oversimplified the Turtle systems down to the two simple trendfollowing systems S1 and S2, systems that have been disclosed and sold years ago.
I discount those two specific breakout systems — they have not worked in the recent past on equity indices. See Linda Raschke's Turtle Soup pattern. Whether they worked in the mid 1980s I have not tested. Covel's failure to note the systems' failure in equity indices in the recent past and the implication that these systems might still be effective is very unfortunate for poor readers who might be mislead to lose more than they have any right to as a result.
There are more similarities between the Eckhardt/Dennis systems and Vic and Laurel's ideas than many who follow this dispute seem to understand. The similarities of Richard's and Vic's careers are more notable than their differences. Both came from modest backgrounds. Both undertook to give back to the community and to other traders. Both saw huge successes and notable drawdowns. I am struck by the launch to success enjoyed by those mentored by both Richard and Vic.
Richard Dennis used the scientific method, using empirical data and tests of hypothesis with computer models to create trading systems. Reading between the lines, it is apparent that the remaining successful Turtles use other systems and appropriate testing to create trades. Covel misses the significance of this most important point. The Turtles' money management alone might have proven a key element. Unless a system is profitable, money management merely postpones the eventual ruin. However the statistical analysis of money management is a necessary part of proper trading as our friend Dr. McDonnell shows in his excellent book.
Steve Leslie writes:
This encompasses so many things that have been discussed on this site for the years that I have been visiting it. My top ten list of what I learned from Mike Covel's book:
10) Those who are willing can be taught almost anything.
9) Great people want to help others achieve great success.
8) Success in business requires tremendous concentration. Outside distractions must be avoided.
7) Sometimes it is best to leave politics to politicians.
6) Everyone fails at some point in his life. The true winners rebuild after their failures.
5) To put on a trade when everything is going against you requires character and commitment.
4) Rules are rules. Stick to them.
3) Adapt with the times. Be willing to be malleable.
2) Always leave yourself outs. Never commit everything to one position or to one person.
And the number one lesson:
1) The market is bigger, stronger and badder than you. Always respect it for the beast it is.
The deer have been rutting pretty hard, with a lot of bucks chasing does. Unfortunately, the weather has not been too cooperative. It's been unseasonably warm. When it gets this warm, deer movement is curtailed. As a result, most of the chasing that I've seen has been young bucks, not the older mature bucks I'm looking to harvest. So I decided to go out and sit on a good stand with the intention of harvesting a doe. My wife ordered me to bring home some venison. We've been out for some time and venison is the staple meat in our home.
I walked carefully down to the New Government Pond Stand (cleverly named because it's next to the government pond and just down from the "old" government pond stand), and as I made my way in, I spooked two does bedded directly under the stand! I guess they're not concerned about that stand at all! After I got myself strapped in and situated, I began a slow careful scan of the area. The best way to handle this is to slowly move your eyes from side to side and then slowly move your head to see farther one way or the other. Even though I'm firmly entrenched 20+ feet up a tree, it's still imperative that I sit still. Contrary to popular opinion, deer will look up.

I saw several does, but they were all out of range. At about 5:05, I heard the sound of crunching leaves coming towards me. There is a finger of woods that I'm hunting right in the middle of that is a natural travel corridor for deer. There are three main travel corriders that run north and south on the north side of my farm and I was hunting in the one farthest east. Usually, the deer travel on one side or the other of the finger of woods, but this sound was coming from right up the middle of the finger.

As I waited to identify the target, I grabbed my bow and got into position for a shot. Then I saw it, a nice big juicy mature doe! She came out of the finger and walked up the little road to my right. Perfect!

I could have drawn on her and whacked her as soon as she stepped out from behind tree, but decided to waited patiently for her to walk out and past me before I drew my bow. Why? Because I was scanning the woods behind her looking to see if there was a big buck trailing her. This time of year (when the rut is in full swing), a lone doe walking along casually usually means that she is in heat, and has left her fawns behind temporarily, until she is bred by a buck (actually, she is likely to be bred multiple times, probably by several bucks).

As she walked slightly past I could see down the trail and saw no buck coming, so I carefully drew my bow and anchored it. The key to shooting a bow acurately is to make sure that you anchor it the same way every time. I put my chin on the arrow/string junction and put my nose forward onto the string. This perfectly aligns my right eye with the peep site. I peer thru the perfectly-aligned peep site, put my aiming pins in the middle of peep site and the place the pin where I want the arrow to hit. Sounds complicated, but it's not. I can draw, anchor, align, center, aim and shoot in a matter of seconds. It's all about practice, practice, practice until you develop the muscle memory to do it the same way every time.

Just as I had picked center of chest as my aim point, she started to walk. Now, this is normally not a problem. A broadside deer at 20 yards with nothing between her and me is seconds away from having my tag on her. However, since I was in no rush and didn't need to take a chance on being slightly off, I decided to stop her. So I "bleated" at her…."maahhh" (a very nasal cross between a cow mooing and sheep going "baahhh").

That stopped her in her tracks. She looked back in my direction (but not up) and I carefully aimed and slowly squeezed the release. Thwack! Even standing perfectly still and broadside at 20 yards, I hit her a little high and forward.

But therein lies the beauty of my aiming process. Some guys are great archers and can hit the inner bullseye on a target nine times out of 10. Even with all my practice, I'm not that good. I'm more of a "pie pan" guy. I'll hit a pie pan (a bit smaller than the kill zone of a deer) at least four out of five times — until I can't. Then I know that's the end of my effective range. So when I aim at a deer, I don't aim at the heart (a rather small target), I aim center-mass (the center of the chest), so if I'm slightly forward, I'll hit the lungs/heart. If I'm slightly back, I'll hit the liver/spleen. I've realistically got, depending on the size of the deer, about a 6" margin of error in any direction.

I was well within that error zone. The arrow passed cleanly and completely thru her, puncturing both lungs. A double bubble! Exactly the kind of shot I want. She jumped and kicked and ran off up the hill. I heard her veer off into the finger and then I heard that magical sound. I heard her crash to ground, kick around for a moment and then nothing. I knew she was down within 30 yards of where I had arrowed her. From the time I released the arrow, till the time she expired was less than eight seconds.

Mother Nature is a vicous task master and is brutal in her kills. This was a good clean kill!

I almost got down right away, but opted to wait, as a tardy buck might be trailing her. Sure enough, about 1 minute after I had arrowed the doe, I heard the same crunching noise coming up the trail. It was accompanied by another beautiful sound. Grunting! A very nice buck was coming up the same trail, nose to the ground, tracking the formerly estrus doe. The sound he was making was a "tending grunt."

He was probably 3 1/2 years old with an incredibly wide rack, way outside his ears, easily 22 - 25 inches! On his left antler, he had four short stubby points. The longest may have been 10 inches and the shortest around six inches. Not great, but pretty good. But there was something wrong with his left antler. It was deformed, probably by an accident while it was growing. It grew straight down his head before it grew out. It looked like it came out of his ear! Then it went out just like the left antler, long and wide. But it only had one point on the main beam plus a "crab claw" on at the end.
With his antlers in this shape, he was, at best, only a high 120, to low 130 class buck. If his right antler had been normal, he would have been a high 140 class buck. I passed on nine bucks that scored 140 or above last year, so there was no way I was taking this buck. Let him have another year to get over his injury and grow another set of antlers, and then he can come see me again. The outcome will be very different!

As he followed the doe's trail with his nose to the ground, he came to the spot where I arrowed her and abruptly stopped and looked around. He knew something had happened there!

He stood there for a full five minutes looking around, sniffing the air and pivoting his ears in different directions. I stood perfectly still and watched him. He was directly down wind of me, but coudn't get my scent. I'm a scent control freak and it was paying off now.

After five minutes he continued on his trek and disappeared around the bend. I gave him a few minutes and then climbed down. I found my arrow sticking in the ground where I shot the doe. It was completely coated in bubbly blood, confirming I had hit the lungs. I looked for blood, but couldn't find any as it was getting too dark. So I opted to just walk up the trail and see if I could find her since I had heard her crash just ahead. I carefully walked up the trail, looking for signs of the deer. I went about 20 yards when I saw her lying on the ground, just ahead!
Her live weight was 150 and her field-dressed weight was 115. I had the meat processing plant cut out the back straps (tenderloins) and grind the rest up into venison burger!
It was a good day on the Brooks Farms!
We received the following some time ago from Dean Parisian:
Sunday morning October 28 found me in the woods of south Georgia still hunting parallel to a scrape line moving very slow and occasionally getting my rear on the ground and hitting my rattling bag and grunt call in the hope of enticing a mature whitetail buck to come in close to see what the fight was about.
I happened on a large oak tree and a flash above caught my eye as I heard a grey squirrel chattering very loud above me in the same tree. In the old tree sat a red-tailed hawk and the squirrel, both close to each other, both hungry, both making no attempt to hide their presence and both wanting the tree to "feed" them, the squirrel eating the fruit of the tree (acorns) the hawk wanting to eat the customer of the diner called an oak.
I took a seat on the ground for a view of what might happen, knowing that squirrels are great barometers for the finest in falling acorns, which are surf and turf to a deer herd and thought I might get to witness a solid hit on a squirrel by one of North America's better aerial hunters as well as harvest a hungry buck.
Looking up waiting and wanting to see death instead of squirrel noise I got to thinking of some parallels to the market beast..
First, no shortage of chatter and noise in the market, the algo's are here to stay. Two, death isn't far away if you hang out on a limb without watching for who might take you. Three, don't hang with excessive leverage. Keep your foundation under you unless you are sure of the weather conditions. Four, you can't eat the obvious under your nose because you may die a quick death. There is always somebody around to feed on you. Somebody bigger, faster and just as hungry. And fifth, when danger flies away, don't relax. Eat quick and put some food aside for another day.
For the day, I saw a couple of young bucks but let them continue on to maturity. You can't eat big horns (and I hate squirrel as a food source) but they sure look nice hanging in my cabin when feasting on a big thick juicy Black Angus fillet!!!
Amazing Bear Rescue

A bear was walking across Rainbow Bridge (Old Hwy 40 at Donner Summit, Truckee) on Saturday when two cars also crossing the bridge scared the bear into jumping off the bridge. Somehow the bear caught himself on a ledge and was able to pull itself to safety. Authorities decided that nothing could be done…
There is a distribution of intelligence in wild animals, just as in humans, and increasingly there is evidence intelligence is partly inherited. Now in this case the authorities gave the bear a night to either fall off the bridge and perish or figure his own way out. It wasn't until the next day that for public safety reasons (onlookers) they decided to rescue the bear. And I don't have a problem with that. However, if we rescue every whale that swims up the Sacramento River or every bear that walks onto a bridge then we circumvent the natural order of things — which is that in the wild, the stupid animals perish and the smart ones propagate. The net effect of protecting the animals from every dumb move they make is Eloi-like wild animal populations. They are wild animals and not domesticated pets and they have to be allowed to fail. Otherwise as a species they will not be able to learn and adapt to the changing circumstances of the world in which they live.
Alston Mabry haikus:
Bridge-bound bear is saved.
Sunbaked berates bold rescue.
Which is more foolish?
Having been stuck on
a few high bridges myself,
I feel for the bear.
Dean Parisian extends:
I am a waterfowl hunter. Geese and ducks. I have killed lots of smart geese and lots of dumb geese. What kills the smart ones is their relationship with their life-long mates, causing them to fly back into the goose decoy spreads looking for the mate that just dropped out of the sky. Most geese killed over decoys are responding to the greed factor that the geese on the ground (the decoys) are feeding on food the geese in the air want.
These two basic goose-killing methodologies have significant lessons for market players. One, don't fall in love with your positions because you can be gunned down at any time if they get you into strange territory. Two, don't get yourself into situations where you "need" to be in the trade with everyone else who is feeding at the trough. That will get you killed faster than anything. One more thing, when you exit a position where shots were fired and you escaped, don't come back and visit any time soon. There are lots of greenbacks in other places. Just keep looking until you find them.
I've been thinking about guerrilla war as a result of a trip to the Custer battlefield. Everyone knows that guerillas usually shun contact with conventional forces, "evaporate like the mist". I thought this was only good for self preservation.
But now I see the obvious fact that it has an offensive component. If the men of the conventional forces become hungry for contact and their officers come under career-changing pressure actually to fight a battle, they may become less fastidious about the kind of contact they're after. And then they get the kind they want least.
Stefan Jovanovich adds:
The pressure that Custer felt was of his own making. He and his wife believed that a victory against the Sioux would reward him with enough notoriety to make him president. In retrospect that seems like a mad fantasy. But by 1876 the Republican Party had had only three candidates for President - Fremont, Lincoln, and Grant, and two of them had been U.S. Army officers.
Largely because of Mrs. Custer's relentless promotion of her husband's folly into heroism, Custer's subordinate commanders, especially Major Reno, became the fall guys. The truth is that Lt. Colonel Custer (he had been a General of Volunteers during the Civil War) would have been court-martialed if he had survived. The plan for the campaign against the Lakota had been for three columns to attack jointly.
As commander of one of the columns, Custer disobeyed his orders by not waiting for the other 2 columns and then spliting his own command in thirds. He ended up attacking with a force 11% of the planned assault force. Yet, had he shared Teddy Roosevelt's incredible good fortune at Kettle Hill and become a hero of the Indian Wars, Custer might have become President.
From Russell Sears:
This leads to the countable hypothesis that CEOs who marry/partner with someone within the company, soon cause the company to under perform.
Dean Parisian writes:
My father retired from the Bureau of Indian Affairs in Crow Agency, MT in 1985 and as a kid I spent a fair amount of time at the Battlefield there as Crow Agency adjoins the Custer Battlefield monument.
The lesson here is that when you chase returns in markets you aren't familiar with or chase Indians in country you don't know very well there is a good chance one can get hurt. Quick and seriously. Stick with what you know and when it looks like you are out-manned, cut your losses and run. Living to fight another day is paramount.
If there's one overriding principle of successful market navigation, it is that survival is the most important thing of all. The market will always be there, and if you have an edge, there will be a chance to rise to your rightful place in the firmament — if you survive.
Because survival is so important, I am always on the lookout for survival lessons from other fields. One of the reasons I always read Bo Keeley's writings is that he has had at least 81 near-death experiences, and by dint of proper planning and response, survived them all.
One of the best things about the Patrick O'Brian series is that in each of his critical battles, the hero, Jack Aubrey, goes through innumerable steps to survive and minimize the deaths of his crew, often changing tactics midstream, so that what would have led to certain death instead led to a long, beloved life.
I have 100 books on survival, at least one of which is on my desk at all times. I have books on survival at sea, survival in the mountains, survival on the battlefield. The problem is that others know infinitely more about the principles of survival in such fields than I do. However, I recently had some direct experiences related to survival that gave me confidence that I might have something to add in the continuing search for lessons.
For almost three months, I have been visited off and on by a racking cough and runny nose. The symptoms were the same as the flu. I have always been very resilient to colds and flu, and I expected each day that the symptoms would disappear and that I would go on my merry way. But on Sunday, April 22nd, after a game of tennis and family activities, I suddenly found that I could not walk without agonizing chest pain. I was about to have dinner at a restaurant with a trusted companion and before the first course arrived I asked her to pay the check so we could leave. She said she would call paramedics and I told her not to. I begged her to listen to me and do nothing. I stepped outside for some air, and within 30 seconds, two fire trucks and an ambulance had screeched to a stop on Park Avenue. Despite my efforts to elude them, they wrestled me in and administered tests. I rejected their advice to come with them to the nearest emergency room, and signed a release form stating that I knew I might lose my life in the next minute.
I went home and slept. In the morning, I could not muster the energy to walk 10 yards to my trading screens to see where things were opening. Those concerned called an assortment of relatives to persuade me of the error of my ways, and there was much talk about possible heart problems — which I refuted with elegant logical and philosophical proofs and reminders that I had played sport every day for the last 50 years. Furthermore, I refused to be transported by ambulance to the indignities and travails of an E.R.
But one thing led to another, and a triumvirate of magnificently determined women tricked and manipulated me into an E.R., where a battery of tests quickly revealed that I had pneumonia and that one of my lungs had stopped working. My brother who was working behind and in the trenches the whole time, subsequently sent an article indicating that my particular condition was associated with at least a 25% mortality risk within the next 30 days, and I submitted, albeit not without further complaints, to the ministrations of doctors.
Here is what I learned about survival from my experience:
1) The worst person to make a decision when survival is at issue is the person whose life is in danger. He may be concerned about discommoding others — or the Grim Reaper may have dulled his senses. If I had not been hurried into treatment against my wishes … I won't finish that sentence.
All market traders should have a designated person to take over decision-making in their positions when survival is in question.
2) For three months, I had been subjected to extremely non-random changes in my health. This had to be a 1-in-1,000 shot. When my symptoms didn't respond to the usual remedies, I should have seen a doctor.
When a market starts reacting in a completely non-random fashion, especially when it's against you, you should throw away the databases and get down to fundamental principles. Any persistent rise such as what we've been witnessing in the stock market for the past month, or the non-random episodes that happen so frequently in the commodities and foreign exchange markets — anything that refuses to give you even one chance of a dignified exit — should be treated with the most serious consideration, as survival may be involved.
3) I was admitted as a cardiac patient. If I had gone to a cardiologist's office or a dignified heart center, I am certain that I could have talked my way out. Instead, I was put into a hellacious, poorly ventilated, noisy, crowded emergency room where I received 20 tests in an hour or two and quickly learned that the problem was my lung, not my heart.
The lesson for market people is that during a survival episode, simple routine tests or systems of the kind that brought you into the trade are no longer sufficient. What is required is a wide-ranging approach that may have nothing to do with the original system.
4) A friend of mine told me 20 years ago that the only way to get good medical attention these days is to be on the board of directors of a hospital. I don't believe that the statistics on survival for poor and rich bear this humorous platitude out, but I do think that the only way to convalesce in quiet, or to die with dignity, is to be a friend of a key board member.
Because I have some important friends, I was whisked from the E.R. into a fancy section of the hospital where it was possible to breathe and to accommodate all my well-wishers and caregivers (although I was pegged mistakenly as a diabetic and the TV monitor was programmed to show me Diabetic Channel only). Somehow the name "Soros" kept being wafted about. The powers that be may have believed that my potential contributions to mankind would be of a Palindrome-like magnitude. It was rather amusing since Soros, I believe, would have been very pleased to have me shuffle off the mortal coil at any time during the last 10 years. But such is the power of reputation.
5) One of the items listed in the Patient's Bill of Rights posted in every hospital is that you won't be discharged from the hospital until an advocate for you has pleaded your case. Apparently, the tangled web of the third-party payment system so frequently impairs the profitability of some patients that these appeals have been made a basic right.
It would be great if they had a similar system in place in the market. Cases like Amaranth Advisers and Long-Term Capital Management make clear that it is not entirely likely that you will be accorded the dignity of such checks and balances before you are discharged from your positions. At least you should understand this in advance and try to set down the terms of timing, execution and procedures by which such discharge would be made.
Another key aspect of the Patient's Bill of Rights is the protection of privacy. Apparently somewhere along the way somebody in charge realized that patients are human beings and they like to be accorded the respect in their persons that they try to maintain in their homes.
Any market trades that are not kept private are an invitation to the ruination of your financial health. The levels of your stops are too tempting to those on the other side; the wolf point at which you must pull the cord, once disclosed, may almost certainly be expected to become a target.

6) Most deaths occur between 2 a.m. and 5 a.m. My nurses tell me that this time is known as "the wolf hours." While many people think night nursing is a breeze, somehow everything seems to happen in those three hours. I dreamed every night that the Grim Reaper was standing by my bedside trying to entice me down into Hades, and I woke with a start each time and asked my night nurse to minister to me.
The key times to worry about your demise in a market position are approximately those same hours - the closing hours in Asia and the opening hours in Europe, the time when the final tumultuous gyrations of the e-minis seek to send you and your positions to Davy Jones' locker.
A Friend continues: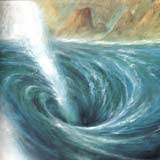 How to steer between the Scylla of wreckage and the Charybdis of certain death:
For many years, I have harbored the goal of making a citizen's arrest. People do things wrong so often, especially violating rights to life liberty and property. I felt, as Jay Gaynor said, it was every citizen's duty to take the law into his own hand and act as a policeman would in arresting the malefactors. He won the mayorship of New York on this platform.
I made that citizen's arrest, ending up paying one-eighth the cost of the policeman's heart attack, lost every decision, paid the other side's legal fees, and was out a big ace before that one was over.
I've also wanted to experience the heroic feeling of liberty in Beethoven's Fidelio prisoner chorus upon seeing the first light of day after being in prison darkness for years. I wanted to combine this with the escape that Churchill made from the Boers by walking out of the Transvaal prison in top hat and coat in complete nonchalance and then descending into the rails.
I was more successful in this pursuit today as I dressed in my normal clothing, got out my tennis racket, and strolled out of the confined prison I was in, with windows that didn't open for seven days straight, and a feeling of fetidness waiting in the wings to engulf me at every stage. All the while the doctors tried to track down someone who would take responsibility for discharging me, even though I refused their last three X-rays and blood tests. I was much more successful in this second pursuit and I made my escape to the Central Park air at 1 pm yesterday.
At taking that first breath of fresh air, I felt utter happiness, the feeling of life's rekindling itself. It was exactly the counterpart of Beethoven's prisoner's song.
I feel the same exhilaration after exiting a losing position that I feel after coming into the fresh air. I believe they are both life-enhancing acts, and should be taken much more often and earlier. However, this must be contrasted with the terrible wrongness of the morphine drip, the one thing they were sure was working,
After making my escape, I voluntarily came back to the prison, feeling like Willie Sutton, who found it so difficult on the outside because of the kinds of people he met inside and knowing that a posse of concerned parties who had done much good would be discommoded by his absence. I didn't want the extra X-rays and blood tests for a simple reason. The change in my health that might have come from any intervention resulting from the tests had an expected value of zero, whereas the costs of the pain and discomfort of the tests was quite tangible. It was impossible for me to explain the concept of the value of information to the doctors who so earnestly wanted more and more facts to base their further treatments on. Ultimately, there was an impasse and I was discharged properly and walked out a free man.

Dean Parisian writes:
Sometimes women just know best. Don't fight the tape and don't' fight the E.R. help. Fighting can seriously affect one's livelihood. Ah, hope and wishful thinking can be a wonderful thing. They can make things happen!
Vincent Andres adds:
Yes, survival is the first point. The rest will always be there.
Resting is very important for a durable recovery. Time to fully recuperate is not lost time. I hope you'll find the time for that. Hear the wise women!
A prescription suggestion: Two weeks of cool trout or salmon fly-fishing in Ireland. Remember The Quiet Man. The place where they made the movie is really lovely.
Jim Sogi extends:

It is good to consider one's death every day. Nothing else is more certain statistically. Would you be happy with your life if you died today? It is not morbidity; it is a celebration of what is important in life. Were you 10 times happier when your bank account grew to 10 times what it was? Were you happier to be hugged by a child? Hearing recently of a close friend's near death from appendicitis, skiing the life and death gnarly in Alaska, feeling my own mortality face to face, seeing my aging parents, makes the important choices in life loom large. Health has to be the first priority, then family. That is where the greatest wealth is, not in the bank.
David Humbert remarks:
You have learned the awful truth that hospitals are dangerous places, and to be avoided unless absolutely necessary. As a general rule, your constitutional well-being is a reasonable proxy for how you are recovering from a medical event. In other words, if you are feeling well, you are probably improving internally. Expect weariness, remember that your body's immediate response to injury of any type (surgery, infection, etc.) is to cannibalize skeletal muscle in order to obtain the protein building blocks necessary to repair tissue. This leads to an obligatory weakness that can only be overcome when the body shifts from its catabolic (breakdown) stage to its anabolic (building) stage. That occurs at a variable time but probably sometime 10-14 days after the original insult.
Kevin Humbert adds:
"All market traders should have a designated person to take over decision-making in their positions when survival is in question."
There is a designated person who often takes over when survival is in question, the Margin Clerk. Heed the warning!
George Zachar comments:
In New York State, you cannot be discharged over your own objection, without the hospital jumping through onerous legal hoops.
After my father had his gall bladder removed, NYU tried to discharge him 48 hours later. He was in his late 70s, weak, and obviously needed longer to recoup. Nonetheless, the staff hectored him to sign the release, and it wasn't until I said "you will literally have to carry him out over my body, and I'm not bluffing" that they relented.
Once they saw he was going into a different insurance category as a result of my statement, the staff demeanor flipped from bean counting to healing, and all went well.
A popular phrase now in business is the fox and the hedgehog. A fox is good at many things but the hedgehog is great at one thing.
GE always wanted to be number one or number two in every business it competed in. Jack Welch said one of the biggest blunders he made as CEO of GE was when he bought Kidder Peabody back in the 1980s. Kidder was a carriage-trade brokerage and investment banking firm. Very blue blood. GE's goal was to merge Kidder into GE Capital. Unfortunately, GE could never make it a good fit. Welch commented that the reason for the failure to properly incorporate the business into the GE family was that nobody in GE understood the Wall Street mentality. There was no esprit de corps among the troops. GE ultimately jettisoned the investment banking business altogether, selling it to UBS in 1994.
Morgan Stanley and Dean Witter merged in the mid 1990s and John Mack and Phil Purcell became co-CEOs. This was a marriage destined for failure. Morgan's institutional brokers did not appreciate being associated with Witter's retail brokers, and their M&A and investment bankers did not care to slice up the pie with Witter's sales force. And Mack and Purcell just did not mesh. Morgan's top executives and always felt that they were superior to Witter's and Morgan's analysts looked down on Witter's. They did not play well together. Ultimately something had to give. This led to a string of departures and a brain drain and a huge talent drain.
John Mack found it increasingly difficult to work at the combined company, and resigned and took on several other roles on Wall Street in a chief executive capacity. Phil Purcell stayed on to run the company until the board demanded his resignation. Mack was reinstated at Morgan Stanley Dean Witter and now it is just Morgan Stanley. In 10 years the company has gone full circle and the stock, which had been dormant during Purcell's reign has run very well under Mack's tenure.

In baseball, all truly great pitchers have a go-to pitch. This is the one pitch that they know they can count on. At a critical moment this is the one that the catcher is going to call for and the pitcher is going to deliver.
Bullet Bob Feller's go-to pitch was a fastball. There was a reason he was called Bullet Bob. There are very few in history who had such a ferocious fastball.
Hank Greenberg was a great baseball hitter. He was asked one time how to hit Bob Feller. He said, "Hope he throws you a curve and try to hit it." The reporter asked him why would Bob Feller throw anything but fastballs and Greenberg's reply was "I don't know — maybe he gets bored."
Dean Parisian remarks:

As a former Kidder Peabody salesman, Kidder Peabody shareholders took 2.5 times book value for a company that Ralph DeNunzio couldn't float upright at high tide. No question that Kidder had some of the luckiest guys in the 1980s on Wall Street, outside the boys in the inner sanctum of the X-shaped trading desk in Beverly Hills.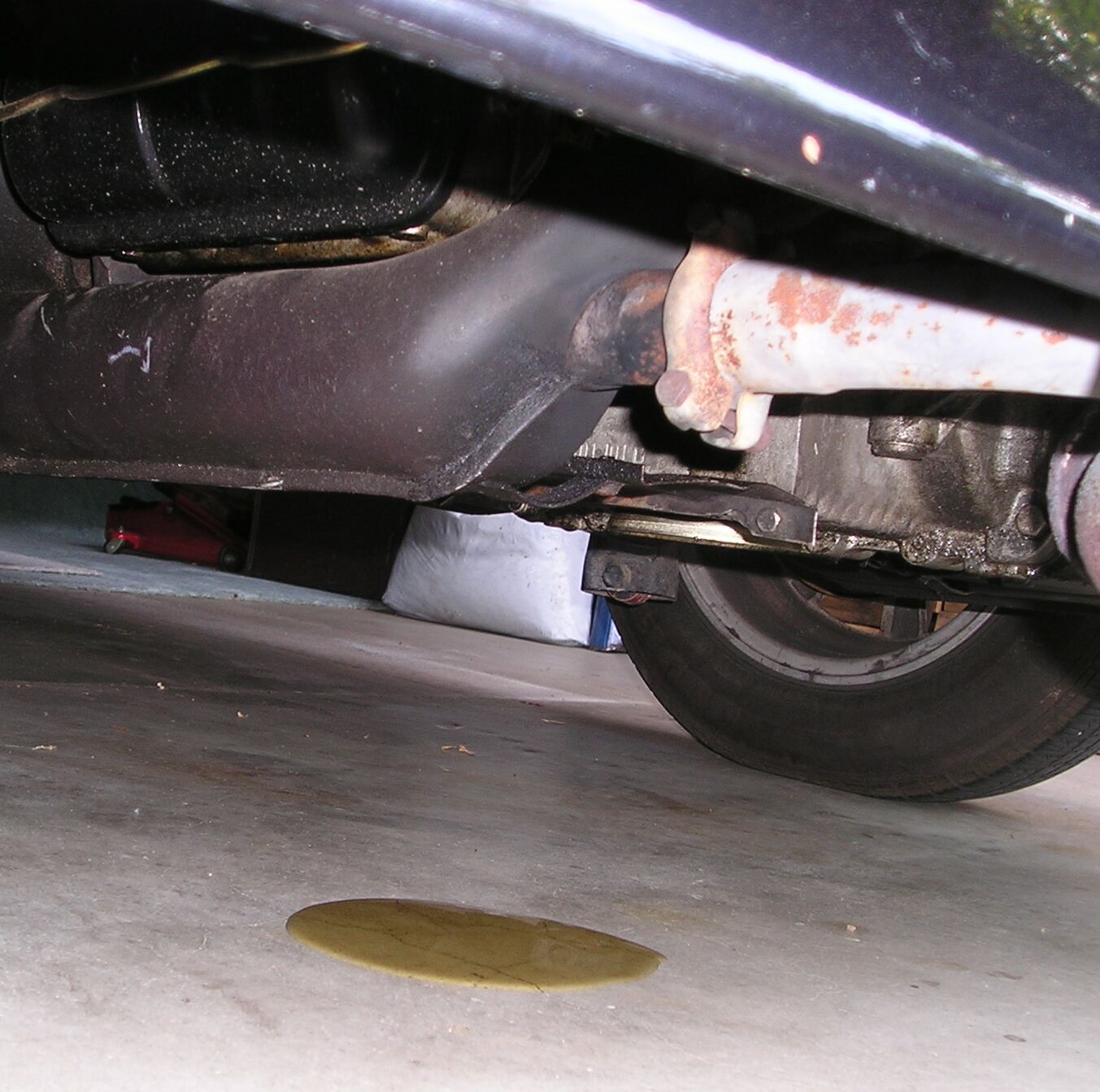 Tonight I happened by the parking lot of the Goodwill store when returning from celebration of a birthday with great friends. The parking lot was empty. What caught my attention was the black color of the pavement in the parking spaces. Motor oil. Lots of it, having dripped out of engines in need of some TLC.
The relationship between the amount of motor oil dripped on the pavement and the net worth of the customer base must be in direct correlation. That said, I know plenty of millionaires who shop there as well and drive some very nice rigs. I know. I manage their money.
For a core holding component of your portfolio, that is, if you run a "core and satellite" strategy like we generally employ at Chippewa Partners, you will want to own the Rydex S&P Equal Weight ETF. This fund weights its portfolio in equal amounts vs. rewarding larger positions to companies with the biggest market capitalization. This difference means that the smaller members of the S&P 500 can influence returns just as much as its largest constituents like General Electric, Microsoft, or WalMart. And that adds up: This exchange-traded fund has returned 12.5% over the last three years, two-and-a-half percentage points better than the S&P 500. I pitch this name to everyone, everywhere, in every meeting, in every seminar. When I tell stockbrokers or financial planners to own it, they usually look at me with the same blank stare that I get when somebody mentions the word "calculus" to me. It is a market beater. Do the math, run the historical returns. Small beats big over time, even in the S&P names.
My thesis over the past weeks and months that the market runs higher by year-end seems to have some legs after yesterdays action. Smallcaps came to life. About time. In cowboy terms, when 30 critters break out of a large herd you usually wind up losing the entire bunch and starting over. Likewise, when thirty big names (the Dow) move up to new high ground, the rest will follow. It just takes some time.
Archives
Resources & Links
Search