The legend is that before big hurricanes and natural devastation in the Carolinas, a gray man appears . What is the gray man that appears before big devastations in the markets? I propose that yields in bonds going up a plethora is one such gray man, a throwback to the bond vigilantes, and there are stock vigilantes and gold vigilantes. The whole subject calls for quantification as I return from the Carolinas.
James Lackey replies:
When my dad first moved to Fla in 1987, we thought the silliest thing in the world was riding out a Hurricane. Why not just load up the van and head to Atlanta? That is what we did at first. But after 12 years, 12 false alarms and a few close calls you think you can ride out the storm. Then in 2004 Hurricane Charlie taught us a lesson. We both laughed after the fact describing our attempt to ease our fear, "I don't think the heavy stuff will come down for quite a while". Caddy shack conversation. Boy did I feel like a moron, trading until the last minute when my internet and power failed, risking the lives of my babies. The storm was predicted to hit 300 miles N, it took an abrupt right hander over Sanibel and wiped out Punta Gorda.
To get the joke of the Gray man ask yourself, do we try to avoid panics and disasters as traders or to profit from them? My view is that after a few years in the markets we become far too brave.
Sam Humbert asides:
I wonder if the Palindrome's perfervid media tour in support of his new book is an attempt (old/young lion?) to push aside the Derivatives Expert's claim to the "I foresaw 2007" meme-space. Note how the Pal stresses that his analysis goes back to the Reagan years, i.e., pre-Expert.
Jim Sogi reports:
The current 20 day average S&P500 futures range is 17 points. Over the last 14 years, periods when the average range was above 15 fell in or before retrospective bear markets, and below 15 within bull markets, using overlapping periods, and have like intermediate outlooks. The higher volatility periods, above 15, lasted nearly 1000 days at a time, and the low vol regimes, under 15, a bit longer and compose nearly half the time series. If this data sample and regime and cycle repeats forward, the current higher volatility regime is perhaps not over and does not bode particularly bullish over the next month.
Russ Humbert contributes:
It may be the gray man that causes people to flee in Carolina, but it is "the golden parachutist" in banking which sent my feet scampering.
REDMOND, Wash. - May 3, 2008 - Microsoft Corp. (NASDAQ: MSFT) today announced that it has withdrawn its proposal to acquire Yahoo! Inc. (NASDAQ: YHOO).
Paying 5X sales makes sense for a media company? The only other one that baffles me is calling amazon a tech company. The entire techie list is cluttered with either media or commodities, like chips or software that is bundled but offered for free elsewhere.
I am not a techie. Yet I see what the kids are playing with, video. The free MSFT XP downgrade is the joke of the year. Yet I see so many bullish on MSFT, which is wild in the first place, but how in the world did it make sense to buy YHOO? Why did MSFT fail or did they fail in the media/e-mail markets. How can you fail giving things away for free?
I don't have a Linux machine. We still run XP here. I am not anti-MSFT. I notice how many have moved back to XP WM type file systems on many of the sites we use for music and video. Frustrated by the never ending paying/renting of songs, constant reloading of rights for the hand held music players I shut down the Napster. It was great, just sick of it.
I just dug out a box full of old CD's. funny the CD's date from my Army days in 91 until 2002 when file sharing/renting downloads began to work well. Anyways I remember back in 99/2000 ripping CDs to the PC and trying to rename or move files up down load them etc. Oh yea, like back in the 80's making mix tapes.
Hades, I've had my win update off for a while now. So I have media player 9 on this machine. What a breeze. I just went through 25 CDs in a couple of hours, made all sorts of play lists. Its not that its that much easier vs Win NT or 2000 years ago, it's just faster.
So in the past 9 years what has been created? Everything that was dreamed and promised in 1999 is here. Nothing new really, it just works now. Vid-edit file sharing Utube hand helds cell phones, 3g and GPS.
I know "they" say tech stocks have never been a better value. Well that's because there is nothing new. Yes all the toys are better and cheaper. Yet how will they command a premium in the future? Tech traded at 100X earnings a decade ago for today. Today is here. Why are some trading 2-3 times the present for today? Nostalgia pricing?
Yea I understand the branding and all that Jazz. That is why GOOG failed at video and bought U tube. Yet "tech" was futuristic. It was a computing story. A making people lives better story. No doubt there will be some more improvements but the big picture seems to have been played out.
Well one great internet idea left. High speed WiFi the entire country.
With moves in the first hour of trading on several occasions reaching half the yearly average move in prices, limit moves in the agricultural commodities happening almost one in two days, and volatility in stocks recently showing that a 2% daily change is average, the fifth biggest brokerage saved by just a hair from going under, and Fed infusions to preclude a market meltdown a la 1907 and 1929, it's apparent that the market is no longer for old men.
I've developed a few indicators of this. One being the 90 second, two point move down in Bunds on Friday ("in den Keller gerauscht"), down five points at the time for the week, shifting the decks for $6 billion in value from those with the stops, and the 14 days of 1% or more moves that we've been running each month in stocks, the daily moves in soybeans of limit up or down 10 of the last 20 days, the half-hour declines of 15 points in S&P at the end of the trading day and the frequent air pockets in all markets with 25% of margin moves in 30 minutes.
James Lackey recounts:

For the past month, for all the big up and down opens the total sum of only about 10 points. The problem isn't the open, its the the open to lunch. One day this month the S&P had a glorious comeback to close the day up 48 after a down 15 pointer, but that was a tough 28 point up open pullback to buy. An up open-12:00 had another big up day of 53, sell that big up open of 23 and you missed out. Often the down moves closed down for the day and the ups, up.
If you didn't catch the open or jump on an up open for the open-12:00 you missed many a move. Worse, buy a down open after down days and you get pinned to the mat. That is nothing new for March. How about a double dipsy doodle failure? Friday was miserable.
Janice Dorn writes in:
These movements may be related more to psychological state than to age. Those in their sixth and seventh decades know best when to be in and when to stay away. It looks like there are a lot of novice traders, likely of every age, suffering from manic-depression, who are unable to hold positions for more than 10-30 minutes, and whose moods vascillate from sheer depression to euphoria in fairly rapid sequence. I don't know how to test this other than the types of mail I get every day from traders. They want "in on the action" in the "hot commodities" and don't have a clue what they are doing.
I got mail from someone the other day who had never traded real money and has to go to the back room of a store owned by his cousin to watch the markets since he does not have high speed connection at home. He told me that "some big firm" in the east wanted to hire him immediately and give him $2 million to trade. This was based on his paper trades that showed that he could make 0.4% a day scalping.
I think that we may also may be dealing with increasing emotionality and overconfidence among traders, for a number of different reasons, including instantaneous worldwide communication. Add to this the relentless and shameless promotion by futures and commodity trading services and firms, and one has a recipe for at least part of what often seems to be an incomprehensible, violent and volatile mess.
Usually when someone says "I've never seen anything like this before," it means he is losing. In the past months, it is becoming clear, in a number of commodity markets, that we really have never seen anything like this before.
Nigel Davies proposes a remedy:
Perhaps the more mature speculator should head for Mauritius where the stock exchange is open from 9am to 12.30pm. This leaves plenty of time for hot tea before the open and it finishes in time for lunch. And then one can have a nice game of checkers in the afternoon.
Alston Mabry comments:
The scene that gets shown over and over is where the hit man goes into the gas station and tells the old man to call the flip of the coin. The hit man explains how the coin has been traveling all these years to come here at this moment for this decision. The old man, bewildered, asks, what am I gonna win or lose? Everything.
Which strikes me as an interesting metaphor for what many investors have experienced in the last year or so. That coin is all the things you didn't know about, that were coming your way: the mortgage derivatives, the borrowed money, the margin calls, the collapse in home prices, the volatility, the troubles at Bear. One day a guy walks in the door and says, "Call it."
Gregory van Kipnis adds:
My take on this provocative film is along similar lines, but without the comfort of an apparent opportunity for a decision. For me the "hit man" is pure evil that may come your way and give you the sense you have some control (chose heads or tails), or that the outcome is probabilistic (50/50), when in fact the outcome is predestined, it is all fate made to look like a game. Notice the line, which comes close to the end, when he appears in the wife's bedroom. When asked why he was there he says you were doomed when your husband didn't accept my offer to trade the money for your life. I got him, I got the money and now I getting you. Then he adds, 'this is all I can do for you.' He gives her the appearance of control with the offer of a coin flip. She refuses. The rest is left to your imagination.
James Sogi opines:
Truth is, we have seen this before, the consecutive afternoon drops — right at the bottoms of July and August during 2002, before some big rises. Too few to be robust, but as precedent. But it seems the micro action is slowing down. Like Friday, quite odd. 2-3k on the bid and at the ask. I think the sides are starting to equilibrate. Ranges and gaps are dropping.
In the surf lineup, I'm the oldest guy out except for Makalwaena Bob at 72. I see lots of teens and 20s out. Fewer in their 30s and 40s. None after that. They're strong and careless about danger. They talk about silly kid things. I've seen many of them drop out of the surf lineup: weight, beer, kids, job, drugs, lack of interest, injury, arrests. Its good to still be out there after all these years. It's a different perspective. Its hard to stay in shape and strong and flexible. The speed is down. I try to be in the right spot at the right time. Wait for the nice sets. Avoid getting caught inside. I keep an eye on the horizon, the weather, the buoys, the tides, satellites and can be there when the waves and conditions are right. I like having nice equipment to fit the conditions. I see many parallels in the markets and trading.
Mr. Albert reports:
Here are a few recent qualitative observations from an equity day trader:
1) The speed of price changes is way up and the 'noise cloud' around price is much expanded.
2) The change is volatility from one day to the next is dramatic.
3) Stocks often trade very hard in one direction and then stay there without much of a reaction.
4) My 10 mbps line is compressed to ~1.5 mbps and pinging Yahoo times out for three iterations at the open.
One good up day… One reversal day… One "good date" night and an "O" sure does not make up for all the reprehensible behavior in the markets… Price fixing, rigged deals… Fed emergency rate cuts… It does remind me of all of the old books about 19th century financial markets…
Hey, on Monday night let's say 3am when we were limit down… who do you think was in there buying? Yes and .25 off the limit I am sitting there long too much, thinking am I really this nuts to hope or think we really are going to get an emergency Fed cut? What the hell kinda trader is that?
No that is not why I bought… But why I sold… I had no idea how much lower it would have gone once the limit came off later in the day, maybe not much at all, 10 SNP points for a joke on the Stop Boys. Yet, what I do know is we all should have had that opportunity to find out… the limit down deprived us of that.
If it falls below 1255.30 later this year… every point it does falls below, all the pain you take, blame the Feds for the bailouts, not me. If they let it fall this time, the next time we start buying before the old low and "hope" for a panic or a new low to buy more from the stops. No, next time down I'll be there commenting… "where is your bailout now. Don't ask the traders for help."
It wasn't this time that upset me so much… Hades we are down 20% in a few weeks. I am long anyways. Yet for the past many months how many stupid plans and bailouts have we had? You all know damn well years from now we are all going to look back and say, that wasn't good.
TODAY: MBIA, Ambac Likely to Get Bailout, UniCredit Says
MBIA Inc. and Ambac Financial Group Inc., the biggest bond insurers, are likely to be bailed out to avert worsening credit-market turmoil, according to analysts at UniCredit SpA.
AIG Bails Out $2.2 Billion Nightingale Finance SIV
American International Group Inc., the world's biggest insurer by assets, will bail out its Nightingale Finance structured investment vehicle, according to Moody's Investors Service.
Bank of America Plans $6 Billion Preferred Offering
Fed 75BPS Emergency rate cut more to come next week (yea, right!) Bernanke to Cut Rates Further, Faster to Buoy Growth
Citigroup Trial May Double Enron Creditors' Payout
Don't forget the 150-200 billion stimulus package!
And don't forget the treasury department Super SIV.
And Subprime mortgage reform and price fixing!
A back of the envelope count of the last handful of downdrafts and bounces. The New Year drop was about 92 points.
James Lackey adds:

Triple jumps are the most dangerous, "decision makers" in dirt bike racing. Triple bottoms in trading?. The theme/meme from the home builders was "2007 was going to stink." Only good thing I can say about trading so far in 2008 is "we have all year" and it's much better to come back in racing then to crash on the last lap.
On the margin, buying to rent should become a marginally more attractive investment going forward. A normal real estate decline, caused by a general slowdown in the economy, should affect buying and renting equally.
But in this case: Take a guy who makes 75k per year. He went in leveraged himself in a subprime to buy a 500k house. He can't afford that now, and he is being foreclosed on. But, he still has his job, and needs a place to live, and he will be entering the rental market to find a roof for his family.
James Lackey replies:
My sister is in that biz, and its amazing how far prices have to fall to make deals cash flow positive. Florida wasnt since 2001 and it's now near break even for investment rentals. Close, but not there yet. We are talking nice houses near towns, schools, shopping, roads to beaches etc. — a house a guy that makes 75k would rent. And any nice apartment complex was converted in 2005-06, so rentals are scarce.
Nigel Davies writes:
Professor Haave's point is a good one and I for one will certainly be a real estate buyer when UK rental income rises to decent levels. But I don't think that this necessarily signals a 'bottom' as demand will also be a function of the overall state of the economy and can contract considerably if push comes to shove.
A major argument in favour of a 'strong rental market' is that people need somewhere to live. But there seems to be an assumption that an individual's space requirements cannot possible contract, which is nonsense. It's worth remembering that 100 years ago extended families of 20 or more would live in a houses of the size that are currently occupied by singles, and you still get this in many countries.
When the Fed lowered rates to 1% in 2002 did JDSU or any of the old high fliers of 1999 make new highs on the easy money? Okay if that analogy is stupid, its that simple. People are smart. If they do not get the joke, they will tell it to their friends after laughing or crying. Yet, they wont continue to make the same mistakes over and over. Only the insane do that. Most are too rational to take much risk if any at all.
Thousands descended on the NASDAQ to day trade. They failed. Thousands became home flippers. They failed. Is there a "moral hazard" or if the fed takes off the price controls to its own clients (ugg) will the banks be stupid enough, will home flipper be dumb enough, will Lack go back to Boca Raton and trade 200 Nasdaq stocks per day? No way!
If das Bundasbank gave free money would the Germans flock back to Spain? Sure it was global. Once the Chinese make a buck per hour and some one realizes there are three factories for every part machined, the order that doesn't come through was a communist take over, the part that does come through the next price quote is up some 200% perhaps Peoria will become more competitive. Judging by recent price action and anecdotes from friends, that is sooner rather than later.
Its never been about Nazz stocks trading 100x sales. Its not about whether a house should be 70 bucks per Sq Ft vs 170. It is about the wives. The joke is "where are the clients?"
Everyone has a wife, or a friends wife that had some brilliant business idea that can't work. Its not that the idea was bad. Its not that the business plan way bad. Its the competition that is ruinous. You cant compete in business vs people that do not need to profit. HUH?
Yes, there are always moments in time where the cost of capital is so much lower for a few, that they do not need to profit. In the simplest terms I call it the wives club. There are thousands of wives of lawyers that have nothing to do with their time. Their husbands back their business without a need to profit. The Wives Club accounting method is such, that if the loss of the business is less then the expense of frivolous shopping, it's a "net savings": "Look dear how much money I saved us"
Economists call this overcapacity, but it's not. From restaurants that go to the markets for lower costs of capital and string up 1,000 bad diners across the country. To the Walmart's that strong arm Local governments for Tax breaks and use the Welfare system in their pay plan for employees. To the Chinese that dump so much pollution into the air that there is no way in hades I am going there for the BMX worlds this spring. Yet the Olympics will be fine as they do a Chrysler and shut down their operations for a few weeks. It's simply bad business. Sooner rather than later wives get sick of working. People get sick from pollution. Citizens get sick of taxes for everyday low prices on shampoo.
To the Pparsimonious that state "we should all be debt free". The significance and fun in life are bargains. Everyone wrongly acquired "stuff" by finance that was too cheap? Is it that you do not like everyone having "stuff" or is it that your cash competitive advantage is too low and you don't like that? Or is it everything is a bargain and the challenge is lost?
For the Prudent that call out historic lending spreads. Was this the bond.com? Was the internet and price discovery, data mined information on risk taken too far? The repricing of risk! Yes, lets go back to the days where banks only lent money to people that do not need the money, the parsimonious or the endowed.
How long does it take for "unrealistic price levels" to become fact? Wasn't it a bitch to the Soviets to realize, "damn that capitalism deal isn't falling apart." Oh perhaps it was just bad luck? If they Commies had 5 years of Ups in Oils could they have made it? My goodness were they so stupid to realize all they had to do was start a war to get oil up, cause the USA to print money for war?
Okay my rant has gone too far. Just as the global thermal credit crunch meme has gone waaay to far. Yet the joke is it's in the banks best interest not to reprice these pools until every single mortgage broker is dead. The Fed with their client Banks and juvenile ego's vs the Prez with the regional banks VS congress and FNM FRE for the good of the people… Oh my goodness… get that joke. It's financial war!
Now back to the original gist… Is it bad to bail out those with debts or let them go belly up quickly and start over? The day trader in me says take the loss and move on. However my personality and the way I view life is what one in a million? You would literally ruin an extra 1-2 million marriages, children's families all in the name of prudence? Good grief… price the funds rate at 2.5% and tell everyone you have 5 years until its back to 5, period? Better yet scrap the price controls all together and let the market work YEA! Whoa, wait are you nuts? Let me, a trader set the funds rate? Goodness, not the traders, call a real firm like Goldman. Wait a minute what about leverage?
Insurance is regulated. Let's not get into all regulated business and the power grids, telephones and taxes for now. Lets look at insurance and the balloon head from Nebraska's comments after Sept 11th "there will be a nuclear attack". Now the head of an insurance company speaketh on the net for the good of whom? If this was 1942 he would have been summoned to DC to sell War Bonds. Wait, No its the new economy. Congress please help with a back stop and a lift of price controls. Is the reason insurance companies try to never pay claims is price controls?
Is the reason the insurance market on the SNP, rises very high, for just a few short days, to stop out and ruin so many every few years, because it always pays its claims? Is the SNP 500 too big that if the market's traders had the ability to shut off short term funding it could not in a few days (like short options) drop some 55% to stop out many a leveraged account in America? Is 50% margin debt not prudent? Should all stock accounts be cash?
What are the differences in this money panic Vs 1907? Why is it JP Morgan said to sell down to a sleeping level? He was buying your sleep. Why is it Rothschild's said to buy when there was blood in the streets? They are already long.
During 2000 the Fed should have never run up rates again and again. No one complains about Greenspans 1pm rate shot in 2001. We were already long. Everyone snivels about last week because they didn't give most enough "time" to square the trading books. Is it not obvious that the central banks took rate hikes too far again? There are complete nut jobs out there saying they should raise rates! Oh wait they are not nuts they are prudently short banks.
In 2000 I heard on and on how the inverted yield curve wasn't bearish because the US treasury stopped the 30 year new issues. This time it was because if you "test it" and pick a time frame to support your mumbo its not bearish. Yet no one besides Goldman Sachs figured out how to profit off the inverted curve. Sell everything in debt land short. It was bond.com
Now that Goldman runs the Treasury Dept, the state of NJ, Merrill Lynch, the NYSE and soon to be Britain's Northern Rock what will Bernanke do? Will childhood battles prevail? Or is it the "Traders" vs the Academics with the Lawyers and the Wives Club elected by the people for the people?
Will the Sheiks and the Red Chinese get the joke and help their best client? Or will bond.com crash like the Nazz from some 75%?
Lower the cost of capital for everyone and leave it alone! Only those with want those with out to pay more. The housing crash the dot com crash would have never happened in such a short time without price controls. Sure over time everything returns to a norm. Give it time! Either that or let everyone have a "do over" not just the clients of Goldman.
Like the Jedi, the Day Traders have returned. Having all but become extinct in the low vol OIF [Operation Iraqi Freedom] bull market, the surviving Day Traders now enjoy multiple 2% intraday swings, 1% gaps and 2% per hour moves. Its like the good old days at the turn of the twentieth century when even beginner traders could follow intraday momentum and make bank. There's a definite shift in the market ecosystem favoring the fast movers. You really haven't heard much day trader talk at cocktail parties either. No one really seems to want to talk stocks anymore. That's a good sign.
The theory of evolution and theories of geological and climactic change seem to model slow moving change. But the reality is that evolution and climactic changes occur much more rapidly and with more abruptness than might seem due to the correlation effect in complex systems. When many inter-related nodes, previously uncorrelated, become correlated, whether due to stress or merely, as Alston Mabry pointed out, due to increased variance, there can be a massive and rapid shift in the system which would not be expected under a linear model. Evolution sees large regimes of mass extinction. Climate changes, ice ages, occur much more rapidly than thought.
The same might be true in financial markets. The assumption of continuity of prices itself is breaking down with the large regular gaps. The increased variance increases correlation, as pointed out in the discussions of currencies, equities, bonds, and global economics in an as yet to be quantified manner. Prior data histories provide limited guidance with numbers crossing into new territories. Rather than seeing separate exchanges and markets in different countries might the new paradigm be one big global interrelated market? What new relationships might be uncovered there? So much data, so little time.
James Lackey writes:
Before daytraders come here and start telling us that all we need to do is buy the Nazz limit-down or wait for 2pm every day to buy, let me remind you we had this bashing in 2001. I was disassembled in 9 months. It took meeting Vic and Laurel over a year later to get me profitable. For this I am grateful.
I would like to point out that there are daytraders reading this site. There are guys who have profited all these years. These men are one in a million. To have the temperament, the financial backing and years of not profiting to learn how to trade this way is too much for the others to learn. Two nights this week I was up at 1am and traded all day..
Ken Smith adds:
During the daytrading mania, reporters from the television show 60 Minutes interviewed daytraders, and to show contrast and to demonstrate how little guys get smoked, interviewed the head trader at a major firm, I think it was Goldman. The head trader sat down at his screen saying "If you stay at your screen you will lose" and promptly put in a large order to buy on a stock headed down. Immediately ten thousand daytraders had to cover their shorts. He then sold his inventory as daytraders climbed aboard. The next trade he made jerked thousands of daytraders around to sell what they had just bought.The Big Players can place a billion dollar order, a 5-billion dollar order. Daytraders were playing around with their parents' mortgage money — and lost it.
Guys like Lackey used to make 200 trades a day, taking quarter points, even less. That's a lot of work and one mistake wipes out the profits from 200 wins — sometimes. Trader has to begin life all over.
Traders with a niche, Vic and Laurel for instance, are not trading by the minute, I suspect. On the other hand, traders can mix up their activity according to the analyisis of 24 symbols on their screen. I really can't say much on this — nothing worked for me for very long, in the short term bull ring.
Bo Keely worked in the Vic and Laurel trading room off and on, whenever they could get him out of the closet he lived in under the stairs at the mansion. Keely told me once, "Money is made slowly, lost fast."
Kim Zussman recently pointed out a similar strategy. Bought on August 16 and held — didn't say when he made his exit, but I have confidence it was a profitable one. Buy and hold, that's the ticket. The secret of that trade is not the buying, it is how long to hold. Not to buy and hold forever, but to hold, like you hold an amorous relationship until it wears thin.
HSBC Ends Sales of Mortgage-Backed Securities in U.S.
Nov. 8 (Bloomberg) — HSBC Holdings Plc, the biggest U.K. bank, said it stopped sales and trading of mortgage-backed securities in the U.S. after the collapse of the subprime market forced it to close down two origination units.
About 120 securities jobs will be cut globally, including 20 in the U.K., London-based spokesman Pierre Goad said in an interview today.
"I've been working since I've been 13 years old and it's the first job from which I've ever been fired,'' said Russell Middleton, 46, a trader of guaranteed mortgage bonds dismissed today…
Dear Russell: I got fired from my job at 13 because I wouldn't work a Sunday and went racing. I was fired at 15 for going skiing. The only job where I didn't get fired or in trouble was in the Army for fear of a stockade. Since then I've been fired a few times, even by my wife in our first year of marriage. That is why I am a trader, yet never a traitor. Don't worry Russell, there are plenty of sales jobs out there. Traders really never get "fired" — just not paid.
I send the wife to the mechanic's shop. She is interested in people's lives. People love to feel important. If a mechanic has kids, we are in for cost on the parts and labor. If the guy is interested in the stock market we get a flat rate as she drops, "My husband loves cars. He had a race car, but he never has the time to come to the shops any more because of work."
The last three good mechanics I found, actually the wife found and they later became our good friends. Turns out the dad of my six year old's classmate is a national champ drag racer. I didn't get the chance to meet him until a birthday party. By then he already knew our life story.
Point is, never go into a mechanic's shop and act like you know what you're talking about or talk price price price. More often than not I talk to the mechanics and say, "Hey, while you have that apart shouldn't we change this or that part too? Of course they say "Yea, I would, but all anyone cares about is how much this is going to cost today."
Alan Millhone adds:
As a builder/remodeler do I drive to a prospective client's home to give an estimate in a custom newer pick-up or an older truck? If they see me in a new truck will they think I am very successful (never knowing my truck payment book is 12 inches high!) or will they feel I am charging too much, to be able to drive such a nice truck? Or do I drive a truck that looks like it has been well used on many job? I do have a nice Rolex I bought years ago, but prefer my Timex wrist watch, so I wear the Timex for all estimates and most of the time anyway. Perception is 100% of most things in life.
BusinessWeek
Is Your Town Toxic?
Wednesday October 3, 8:08 am ET By Maya Roney
Falling home prices may not be the only thing poisoning your neighborhood. Landfills, abandoned manufacturing plants, and leaking underground petroleum tanks sometimes lurk in the backyards of unsuspecting homeowners and home buyers, leading to serious health issues and spoiled real estate markets.
I work on similar environmental projects and a lot of these sites have been known and documented for years — it is really nothing new. Is the negative tone (and the "worst case" scenarios presented) designed to further strike fear into the potential real estate buyer? Why is it necessary to give a top 10 list of contaminated cities?

Most large real estate investors today still conduct a Phase I (initial environmental screening) and perform due diligence before buying a piece of property so that they do not unknowingly inherit or become partially liable for cleanup costs on a solvent or petroleum-"impacted" (contamination is a word that is avoided these days) property. EDR has been producing radius searches for 10 plus years — local and state agencies often keep databases that can give more information on particular sites.

Perhaps small home buyers are unaware and do not consider these things? Actually, even in Florida there are a few homes that have been built over small landfills from the 20s and 30s.

As far as public health goes, one of the main concerns is whether vapors from a plume of the constituents of concern (gasoline, solvents, volatile chemicals) are making it from the groundwater table to the surface — thus potentially becoming an exposure risk to the homeowner. Unless it is a very large plume and the concentrations are very high and the groundwater table is very shallow the chances of an exposure pathway being present are low. A risk assessment can be done to determine if their is a danger.

Often the push for cleanup in Florida is a function of the threat to the municipal wellfield or future water supplies — it is more of an economic reason rather than an environmental fear that plants or animals will be exposed to chemicals.


New Jersey was considered a very "contaminated" state because of the numerous sites it has, but another way of looking at it is that the state environmental agency has done a very good job of indentifying sites and enforcing stringent soil and groundwater cleanup levels.

An "underground lake" of gasoline, contaminants, etc.m sounds dramatic, but normally the contaminants are either floating on top of the groundwater table (gasoline is lighter than water) or sinking below the groundwater table (chlorinated solvents, heavier than water) and are found within an aquifer of water-bearing rock, sand, limestone, etc., so the image of a lake is not normally accurate (although you can get some cavernous porosity in limestone).

Also plumes do not normally extend ad infinitum. As concentrations decrease bacteria in the soil and groundwater begin to biodegrade the constiuents of concern. In some cases plants and trees can actually be used to accelerate the cleanup process (bioremediation) or compressed air can be injected into the aquifer through 2 or 4 inch diameter wells to strip (sparge) volatile compounds out of the groundwater and stimulate the bacteria.

There is a lot of science involved and many people unfortunately do not know where their water comes from or where their wastewater and trash go and how contaminated groundwater is assessed, treated, and cleaned. Without science and knowledge there is no way to accurately assess risk and you are at the mercy of the fearmongers.
James Lackey adds:
Nashville was mine central for phosphorous all the way back in to the 19th century. I saw the mines or, better stated, trenches and maps from the 50s on the Net. I called Sunbaked, the Spec geologist, and he warned me "ya never know" what could be backfilled in them. Of course we assume way back in the day all sorts of fun things were buried in the old trenches.
That wasnt my concern, foundation issues were. Bake said he would come out and take a look for me at any land that I wanted to purchase. I can't imagine what the cost would be for a guy like Bake and his firm to do a real geological study for, let's say, 100 acres.
I do see tracts of land for may reasons (not taxes or locale) that trade well under other tracts in the general Nashville area. I assume some of the open lands are old strip mines or near old factories and many DOD sites. I moved to a spot where there was "no doubt" yet I can't ever build a pool without TNT — bedrock two feet under my top soil.
In reality very few won big. A few guys lost big, but the vast majority of traders I talked to who talked to two friends and so on and so on didn't make squat. The small traders simply pulled orders, widened scales to (in retrospect) ridiculous levels and reduced leverage from 10-1 to 3-1. How to define squat? Under a 30% total profit for the quarter. No reason not to have made 50% or more in that move. That is the expectation.
Hedge Funds and Private Equity Alter Career Calculus

"I don't think you will see M.B.A.'s less represented in executive suites, but you may see M.B.A.'s less represented in the lists of the world's richest people," Professor Schmalensee says.
So is business school a waste of time, or worth it for a young person starting out in a career in finance?
Peter Earle replies:
Getting an MBA was helpful for me as my academic background was in Comp Sci and History and, despite having read every book I could get my hands on, there were many gaps I needed to fill. Plus — although far less than 10 or 15 years ago — I'm told that for a sizeable number of finance/economics/business positions it remains one of the criteria used by HR professionals to screen a large stack of resumes on a "first pass" before digging deeper.

I wouldn't describe it as a waste of time, but in retrospect my career wouldn't have been much different without it. Your mileage may vary.
James Lackey asks:
What is the outcome you desire? If you want to work for Goldman you'd better start early to get into Harvard. If you want to work for the government, make connections early, be a clerk. The military, do ROTC. If you intend on working for yourself, it's best to get started early.
Without Vic and Laurel and their circle of influence, many of us would have missed out on the contacts we have made. To find a circle of erudite benevolent friends, perhaps again the Ivy League is the place to be. I was very lucky to be at the right place at the right time to meet Vic and Laurel.
What is the point of business school or being a businessman? What is your definition of success? Mine is the ability to do exactly what I love to do as a career, profit from meaningful work. Yet the huge catch: I do not want to answer to anyone.
Alston Mabry writes:
These days one must also be wary of the University of Phoenix effect. The Apollo Group has made a pile of money offering distance learning courses and degrees, and now nearly every traditional higher-ed institution is trying to compete. Distance learning wasn't invented by Phoenix, but they have used it to change the industry.
One upshot of this is the lowering of standards in many situations, especially when a degree program can be offered online and/or at night, to working professionals whose employers are willing to foot the bill. There is an incentive for the students to just "get the degree," and a big incentive for the institution to just collect the fees and definitely not to flunk anybody. Actual education, learning takes a back seat.
Henry Gifford writes:
A few years ago I spent some time at the business school at Columbia University. I was studying math for a few years, in a different building, but when my classmates wanted to study together, they usually wanted to meet in the library at the business school, thus we spent a lot of time there. The male students said they wanted to study there because the females there were better looking than elsewhere on campus. The female students said they wanted to study there because the library was the nicest on campus, and the male students said the females wanted to be there to meet a male who had high earning potential.
I sometimes read the student newspaper for the business school, and attended a lecture or two, which I think gave me some sense of what was going on. My clearest memory was of an article about a business school trip to an African country. The first day the students met with an economics minister, the next day they went on a tour of a coffee roasting facility, and the third day they went on a tour of the local Coca-Cola bottling plant, where their van got stuck in the mud. The reporter was skillful in vividly describing the complicated interactions and various stregnths and weaknesses of the different people involved with pushing the van. Then they spent the next five days at a resort on the coast, and the article ended with a request for donations to send money to help the country out of its endless cycle of corruption and poverty.


I wrote in suggesting the best way to help the country out of poverty would be for someone to write a business school newspaper column analyzing the various stocks offered for sale in that coutry's stock market. The column could discourage buying stock of companies run by less honest management, and encourage each student to buy five or ten dollars worth of other stocks, thereby creating a source of income that the local corrupt politicians had little power over, and a source of experience and possible profit for the business school students. For some reason my letter went unpublished.

The newspaper also made it clear that students in each class were put into small groups, to encourage stronger connections between students during school, and after, when they could help each other get hired or promoted. There was also a lot of mention of the positions held by graduates, implying the purpose of the school was to have alumni provide a leg up for recent graduates. I saw little or no mention in the newspaper of actual business principles, theory, strategy, management, or sources of information on these topics.

I was left with the feeling that it was a large fraternity house subdivided into smaller clubs, which served mainly to prepare people for corporate culture — the right way to act, how to talk without saying anything, when it was neither appropriate to be silent, how to maneuver through the office/group politics, whom to challenge and whom to back down from, etc. All the skills nescessary to survive in a large organization, obtain connections that would be useful there, and have a chance to start at a level significantly above the bottom. I thought the school would be very worthwhile for anyone interested in those things.
Albert remarks:
For me B-school has provided an invaluable education. Whether it helps with job searches in the future I can't say. But I'm coming out understanding so much more of why the world works the way that it does than I did when I started.

I will say too that for a person who goes to a good school full time, the recruiting benifits are enormous in the industries that respect an MBA degree. But it is critical for a person going full time to go in knowing where they want to go afterwards as summer internship recruitment starts in the first few weeks of the first year and typically the summer internship leads to an industry job the following year.

So, like everything, it depend what you want to do with the degree.
Vin Humbert writes:
I've just started a Masters in Financial Economics programme at Oxford. I think the curriculum (as well as the physical surroundings, which are lovely) will be a good backdrop for my current stage as a student of the markets — after several years of balancing a law career with studying the markets, I'm moving towards being a full-time trader.
Orientation started today so I can't really say too much yet about the extent to which the programme is meeting my expectations. It's a pity they use MATLAB instead of R — but just as musical training in one instrument can have benefits on another instrument, I think the MATLAB finger exercises will be useful.
And, indeed, just as Albert says, classes haven't even properly begun yet and I am already supposed to be looking for a job for after my graduation in July!
What's right with the world? Paul Potts is rewarded for a true talent after years of struggle.
What's wrong with the world? Lauren Upton is rewarded almost immediately from the womb based on physical appearance, but receives her just deserts when forced to demonstrate more than that one "talent."
James Lackey replies:
Why is born smart different than born beautiful? If one is born smart and works to refine his natural talent into ability, we call that hard work. But if a beautiful girl works to refine her natural ability, beauty, we chime in with "what is wrong with this world?"
Michael Brush remarks:

The poor girl, give her a break. Have you ever spoken before a large crowd? I have. It is terrifying. This young lady had an audience of several million and she is only 17. It may be fun, but it is heartless to ridicule her for being nervous. I'd like to see you try speaking on national TV for the first time.
David Lamb replies:

If Paul Potts had her looks, or if Miss Teen had Paul Potts's looks, would their stories be the same? My point was that pageants look at skin first, than talent. And, perhaps, Potts didn't get much of a chance in the opera ring due to his looks, or lack of refinement. What is right about the world is that a show like that was able to place a person like Potts on center stage, in front of millions, to have them accept him or not, after he demonstrated his talent. There aren't many venues in this world that offer such an opportunity.
On the other hand, place a plain girl into a Miss Teen pageant and she won't even make it past the first interview, even though she may be able to give the correct answers without a moment's hesitation.
Steve Leslie remarks:

What is wrong with this world is people who get a sordid pleasure and a wicked delight out of tearing others down. Schadenfreude. Who try to start a controversy where there is none.
What is right with this world is those who exercise their inalienable right to pursue their own interests.
We are told by the greatest of teachers that he who is without sin may cast the first stone. And that he who is exalted shall be abased.
It's so entertaining to see the media sophists try to explain the post-Fed meeting rally. Before the meeting, Wall Street was said to be waiting for the Fed to cut the market some slack by saying inflation was no longer a worry. When that didn't happen and the market rallied anyway, because it wanted to, they had to say it was because the Fed thinks the economy will continue to expand.
James Lackey notes:
Your auto-news generator count not have possibly kept up last week. There was a blizzard of bearish stories that reminded me of the movie "JFK." There was a scene where a black ops man was explaining to the prosecutor how quite miraculously all the background info on Lee Harvey Oswald was released via newspapers globally, seconds after his arrest.
Unlike the movie, no one screwed up and got their time zones incorrect. That is to say no one released the pre-planted stories by accident before the actual release by the banks every hour of every day last week.
It's remarkable the hubris of those with, that know what is best for those without. Yet the joke is always that advice has a direct correlation with those-with books. But the outcome for the masses is usually a great deal of pain, not to mention the lack of prosperity or opportunities. It's usually along the lines of they. They should have been more prudent; they should have more education; they should not want so much.
Trying to explain to my 11-year-old son, the difference between prudence and risk-taking, I found my self talking in circles. For example, if owning a home is smart, under what exact conditions does that become stupid. Is it time and price? Or is it just cost of carry or use?
The current meme is the imprudence of the sub prime morass. How could they be so reckless? Who would buy a home no many down, roll in the high fees of transactions into an adjustable uncertain future rate?
Yet in my mind, from my dad that had a wild ride in the 70s market, a fixed rate brings certainty at a cost. Yet I have no problem buying a no money down, rolling in fees paying 6.5%. Yet others shriek, "you should have paid those fees with cash and have 10-20% down."
Well then, why not make it 50% down? Why not be the most prudent and pay 100% of all home transactions with cash and be debt free! Wait, there is more!
Carry of a home has other risks, taxes repairs, fires and floods. Why not have 100% of the home's worth in cash or gold as a back up. Yes insurance is a burden. We can't afford to pay that so wait until you have 200% of the homes value before purchasing.
Yes that seems prudent to all those that have land gold and can afford 200% of a home's value in cash. Cash is king! We are prudent because we have cash.
It reminds me of all those that are very wealthy and say we should raise taxes on the rich. Yet all the taxes are from income. The joke is rich do not need an income, so they would pay no tax under their prudent proposals.
What upsets me is we live in the greatest country in human history. How in the world did we become so wealthy? Yet the very things that helped to unleash human drive and ambition, the profit motives, are used as arguments how this will ruin this country.
After reading a zillion news stories this weekend, the only truth I could find in any of them was that binge drinkers tend to use beer rather than hard liquor. The reason was taxes on beer are much lower. Therefore, per unit of alcohol beer is cheaper.
My 10 year old son likes to play an Internet game called RuneScape. No, it's not a total waste of his time. It teaches a few things about life, such as money management skills (saving up for quite a while to get something that will produce more money for you in a shorter amount of time), and protection of assets.
Over the past few weeks, about an hour a day (which is what we allow him on computer games), he has been building up his RuneScape character, working the mines to extract coal and other precious metals to get gold coin. He would save and save this money in order to buy, for example, the best pickaxe which enabled him to extract more metals in less time.
For example, buying this pickaxe would cost him $50,000 in gold coin and it took him an hour of play just to earn $5,000. For a kid of ten years old, this took a lot of time and patience.
Today he, like many traders, experienced a total loss in a very short time. He had entered a realm which allowed him to play with the "bigger" boys, those who had amassed large sums, weapons, tools, etc. But by entering this new realm he would be able to make that $50,000 in a third of the time. Of course he was going to join the bigger boys. That's why he was playing!
As he explained it, he began to mine some metal when some other character approached and asked if he could borrow the axe for a minute and he would give my son, in return, half of the metal he extracted. My son, being 10 years old, wanted to make friends in this new realm so he let him borrow it. The character started to mine, and my son decided to look around this new place, which took the other character off the screen for but a couple of seconds. When my son returned to the mine the character was gone. He could not find him anywhere.
Then, as he was walking around trying to find a store to buy a very cheap axe, he was attacked by two characters who completely stripped him of all his assets. He had nothing left after about 15 minutes in this new realm. He burst into tears after realizing what had just happened, all the weeks of work and saving and building up his assets, down the drain in a matter of minutes. He now had to start all over.
Last year I had my trading account up nicely, and decided to venture a little bit. Not into another market, but trade using riskier methods in the market I was familiar with. Soon I was almost completely wiped out. I sat and looked at the screen and it hit me that I had to start over, and it would take me a long time and a lot of patience to do it. I was exhausted.
My son's experience was just as devastating to him. I saw him, after a good cry in his room for about an hour, come out with both barrels loaded, and he went back to work. He learned that he could recover what he had lost, but also he could learn new skills that could help him when he ventured out again into that other realm. His confidence returned and I saw hope in his eyes. Perspective is relative, as life seems to offer the right amount of bumps and bruises to equal the capacity of the recipient.
James Lackey adds:
My 11-year-old and all his friends play the same game. For the first time since he was four I've had to limit him to computer time. Keep in mind we have always had computer games PS 1-2-3 hand held. It's never interested him so much that he would play more than two hours. There are so many other things to do.
A couple weeks ago I asked him how long he was playing RuneScape. He said a few hours. My kids are so busy, I can never really give them a hard time. RuneScape is an escape for him as the kid begs for time to relax. That was my dad's gift to me about being a parent. "Take them to the park and run them."
Well today it was 99 degrees. We played baseball for 30 minutes before we gave in to the heat at 11am. Went to YMCA shot some hoops, went to store cooked lunch. The point is that games must be fun/addictive. Even PS3 after Xmas, or on a rainy day. Never have I had to tell him to quit for the day.
There is a new scientific study reported on a recent ABC newscast that suggests that excessive discussion of problems by teenage girls does more harm than good. One particular malady that can manifest itself is low self esteem and depression. When one realizes that women tend to talk approximately three times more than men, one soon realizes that there is a lot of discussion of problems that teenage girls are focusing on.
Personally speaking, when I visit my sister in Jacksonville I notice that my niece spends an inordinate amount of time on her my space account or even with various I.M. services such as A.O.L. instant messenger. It soon becomes obvious that girls have a lot to talk about and use up a lot of time to do their talking either verbally or virtually. The question becomes who do they end up talking to and ultimately what is it that they are talking about.
This got me to thinking that raising a child in today's world is light years from when I raised my first over 15 years ago. The challenges are great and the risks are far greater to youth than they were a decade and a half ago. The advance of technology and the proliferation of the internet and websites, chat rooms and other sites can become a great challenge to the youth of today not to become seduced by this and in fact in some cases to become a victim of the predators who lurk in a dark netherworld ready to attack the unsuspecting and the vulnerable. Shouldn't we as parents be more aware of this and prepare and protect our children from harmful and dangerous solicitations.
Also, another thought that comes to mind is what do we as parents do to help our child through this veritable minefield of new and shifting challenges that they face. Are we doing as much as we can or as much as we should and when and where do we do our work to prepare our children for an extremely complex and everchanging world. Where will they receive proper advice and develop true values if they do not receive it in the home.
How much actual quality time does the parent of today spend with their children as opposed to the parent of 30 or even 10 years ago. Where are the opportunities to form the bonds that arise from social interaction with a child. If a child has questions or issues that they face if they can not find it in their parents where will they turn. Once again, from the cheap seats, look at what is available to the teen of today and even the parent of today.
Computers and unrestricted use of the internet Video games, dvd's and rental programs such as Netflix and Blockbuster, hundreds and hundreds of cable channels, cd's with graphic lyrics, movies on demand, music on demand, Ipod's, Iphones, cell phones, text messaging, mega movie theaters with 16 and 24 movies, the list continues …
James Lackey comments:
It has never been easier to be a parent. Kids today are the best and brightest due to specialization. Besides riding a bicycle on the street, I believe it's generally safer today than when I was a kid. All the new technology makes it so easy for kids to learn and parents to monitor their progress and safety.
It's never been harder to be a petty criminal. I can't imagine even getting away with even a fist fight now a days. There are security cameras, and cell phones with 911 and picture cams, everywhere.
Not to mention the illnesses, like flu or pneumonia, that killed kids even 30 years ago. A hundred years ago many kids died before they were teens. How about the ability for kids to take extreme risks on the fields of play? There is much less worry about debilitating injuries from sports. I have had several fractures from racing that took me out for three to six months, that 30 years ago would have affected me for life. Today kids have outpatient procedures and are back in six weeks. Not to mention all the knee injuries that 20 years ago ended careers, ACl type injuries today are fixable.
Finally, there have been times over the last 100 years where segments of society were not certain about, diet, exercise, training and drugs. Just 30-40 years ago too many people smoked, ate too much bad food, didn't exercise, and so called 'experimented' with drugs and alcohol.
It is without a doubt that a higher than usual percentage of people that experiment with any drugs, destroy their lives. If you eat too much you will eventually be sick and unhappy. If you smoke, you are now a social outcast, and there is a very high chance you will be very sick in 20-50 years.
It must have been much tougher to be a parent in and after the depression. Your kid could get sick and die. Your kid could, not knowing any better, find an opium den, get sick and die. Kids could get sick and die from a shortage of food. During WW2 a huge percentage of young kids were forced into war with a high risk of death.
Yet usually, in the agrarian society of 100-200 years ago, they simply worked our kids to death.
George Zachar adds:

Parenting seems daunting now because of all the choices we have to make. It's no longer one neighborhood school, one community newspaper, the local church, three TV channels, etc.
The range of educational/recreational/informational choices means parents have to process a lot more material to exercise their role. This is on top of a stressful work life for most.
Raising kids in the same town I grew up in, I can't say the risks are appreciably higher. Sex 'n drugs 'n rock 'n roll were ubiquitous when I was teen too.
I am in Lack's camp. The upsides are vastly greater now than for prior generations.
John de Regt writes:

There are new opportunities and new risks, and some of the old risks are less. While the threats of wars and sports/play injuries may be fewer, the traps of drugs, video games/Internet, sexual predators, AIDS, and drunken drivers justifiably keep us up at night.
Parenting is a lifelong activity, in any era, and we as parents always need to be aware of possible threats and risks to our kids.
Alex Forshaw suggests:
The "big bad culture that's out to eat our children" idea is silly and exaggerated. Sheltered kids will have a marginally higher "survival" (i.e. reaching all the socioeconomic checkpoints their parents set out for them) rate until they get into a good college, at which point they will go nuts. If they don't go nuts.
Humans are a lot more adaptive than our feel-sorry-for-everything culture gives them credit for, and social mechanisms (feeling copiously sorry for someone who is down, granting all kinds of exceptions to people who are depressed, etc.) are responsible for as much harm as real dangers from the wider world.
Given the human memory's selection bias of preserving good memories and killing bad ones, better awareness of current problems (which are biased towards negativity) gives older generations absurdly rose-tinted hindsight.
J.T. Holley adds:
I'll second Alex's points. Having eight, six and four year olds I can assure you that I spend more time with my children than my parents ever dreamed of — and I mean quality time.
Now to think that there is the "mean cruel world" out there that wants to tear into, tear apart, corrupt, and diminish the lives of our children is just plain foolish. It's protectionism on a family level.
Kids today have lead-paint-free cribs, childproof lids, moms who don't smoke and drink during pregnancy, bike helmets and bottled water. Are they really worse off than we were? Can you think of one technological advance that doesn't make you and your children better?
And why do people think that there is a greater percentage of pervs, pedophiles, sex offenders or others who prey on children than back in the 50s - 80s? The population has grown, but the distribution of them in society is the same, and our police forces have better technology to combat them.
As far as schooling, the level of public education is not as bad as everyone makes it out to be, although there are isolated problems in specific geographic areas. Plus, to pay $35,000 to have my child learn to finger paint seems a little foolish.
Mark Goulston offers:
In my article Potential is a Terrible Thing to Waste I make the connection between coaching and parenting.
Russell Sears writes:
In one sense child rearing is much more demanding today. Freedom, and how to use it responsibly, is almost always demanding. Many parents find it easiest simply to let the media, in all its many forms, be the parent. But this leads to absent parent syndrome.
Peer pressure is on the parent. Most children fantasize no parental authority. Indeed, authors of "Nanny Diaries" said they never saw the father of kids in their care. It's not just the poor ghetto parent who use TV for babysitting. Parents go to tragic lengths not be parents, just to top their friends as "free spirits". Absentee parent put children at risk for drug dealers and pedophiles.
I limit my children's access to TV, movies, and Internet. My kids go to public school; nobody would call them sheltered. Why? Because they have spent time with a five-year-old who was given narcotics by his parents, and other children raised in abusive homes.
Sheltered kids only see a romanticized version of life, not the consequences of mistakes.
The entire so called world energy demand/shortage, oil prices, gasoline prices, refinery maintenance on and on back and forth with the back drop of global warming impending doom, can't be too far off Y2k and tech. I am not comparing the two in bubble logic and anecdotes, like CISCO traded over 500 billion in market cap and crashed, therefore XOM reaching 500 billion is a tell. What is wild is back in 2002, it was stated perhaps the money flows might go to the Euro and real estate.
When to buy stocks is always a topic in the press. When to sell is obviously as interesting. How high oil prices, oil stocks down the food chain will spike up, then down at the inevitable end of the cycle is on one hand fun to watch. On the other the re-balance in the S&P 500, will it be fast and furious or as long and drawn out as the housing meme?
The housing meme was a pretty nice floor on stocks over the years. The gist was and is that the rapid rise in housing was ruinous. Once prices fell back to reality it would cause a recession. People seemed to be fighting the rise and seeking out contagion.
Oil and energy is seemingly a bit different. The gist of this meme is global growth, Hubert's peak and no available new supplies-ever, therefore energy is a long-term, as in forever bullish until it runs out. Yet the prices perhaps have yet to hit highs where the short sellers call a bubble. Or is it?
Who is the John Chambers of oil? In booms how is demand always overstated? In booms why is supply never estimated to grow fast enough? How many memes must overlay to create a tremendous boom in prices? There were many for tech, from the new economy to Y2k to create a boom for stock prices. For energies are the current memes enough?
I've found in my 45 years of business experience, as a rule, starting with Tyco's toy racecars (by far the fastest) was that the company with the superior speed or design or popular fancy was always overtaken by a competitor who came up with a comparable or better product. As a complete layman, I wonder how long it will be before someone comes out with a better phone than Apple, and whether this makes the profits form the iPhone ephemeral. Please excuse my ignorance in this field.
George Zachar comments:
Technology acceptance is heavily influenced by network effects and compatibility issues that make the diffusion of digital products take a different trajectory from their non-digital predecessors.
John Floyd adds:
"Leapfrogging" is a real danger. It is also evident in the way Japan evolved in car manufacturing in the 1960s and 1970s. I can remember driving in my uncle's "nouveau Datsun" as a five-year-old and hearing him tell me about the benefits in terms of cost, fuel efficiency, luxury, etc.
From a stock performance perspective I would imagine tests exist and can be done to look at stock performance post introduction of a new product for a variety of markets and products, Apple obviously included. What seems likely difficult to quantify is the "wow" factor: the market's potential to extrapolate huge multiples going forward based on various forms of growth, as happened in cases like the Internet stocks.
Henrik Andersson writes:
It seems like Apple is holding on to their market share for portable music players even though it might not have a superior technology. I can envision the same happening for the phone, which I think would be very suitable for WiMax in the US rather than 3G.
James Lackey writes:
There are so many elegant angles to the iPhone. When you look at the products vs. cycles, prices and innovation, many examples of car production vs. tech can be used. Examples include the furious competition, lower prices, and leaps of innovation.
The iPhone may be a leap of innovation. Of course others will adapt and prices will fall. What is uncertain is how much innovation and cost will trickle down to the sedan market of cell phones. Perhaps that equation, how the mass market accepts it and is willing to pay for the new bells and whistles, will set the pricing and production of future iPhones. Will the iPhone be a sporty two-seater high performance vehicle or just another used sedan at 50% off current retail in five years?
Barry Gitarts writes:
I think your questions apply to the smart phones which have been on the market for years from companies like RIMM or PALM and the iPhone is the answer.
To paraphrase Steve Jobs, people are used to thinking that something is wrong with them, when the real problem is the phone they are using. But Apple is not an iPod or iPhone story, it is a Steve Jobs story. Just look at how Apple did when Jobs was at the helm and then when he left and then when he came back. Is there any doubt he is the man responsible for the value creation reflected in Apple stock?
When I watch Jobs talk about his products, his passion and dedication reminds me of Howard Hughes and Airliners as portrayed in The Aviator. While there is no doubt that new technology will come out that will give the old technology a run for its money, how does one know the new technology will not be developed by those who developed the old one?
J.P. Highland writes:
It won't be about someone producing a better phone, but someone being capable of delivering a cooler phone. The IPod might not be the best mp3 player in the market, but there's something irrational about it. People love it and will keep buying unless the meme fades. But so far people are in love with Apple and the success of the IPod has permeated to the iPhone and the PowerBooks are doing well.
I can assure you that American boys and girls join the military to fight. We told our parents it was for the education, money, or to see the world. Yet the fact remains we loved to blow stuff up and be soldiers. Nowhere, in any business or sport, are young men and women age 17-22 afforded such responsibility with powerful equipment or in such a strong leadership position with the chance of quick promotion than the military.
For a soldier, after about six years in the military you hit the decision maker. That is when the people in the civilian world start making much more money. For an officer, do you want a company command, take a corporate job, or start your own business? For the enlisted, do you want to be a platoon sergeant, work with and lead men for the next 15-20 years then retire and start your own business with the military retirement check?
It may come as quite a shock to some that there are millions of Americans that do not care about money. The Army has quite a retention system. The lifers, those that are in the Army for a career have a passion to retain those soldiers they feel are best, to promote their own love of a career.
I still remember the quote from Mel Humphrey. He was the meanest SOB to ever walk this earth. He thought it was his duty as an American to take young kids and teach them how to work. You had two choices, his way (the money) or join the military. He paid such high wages; I made enough working for him at 16 to work 4-6 months a year and race the rest of the year.
One of my first days at work we had a long drive to the job site. It was snowing and we were prepared to work 12 hours. In the pickup truck freezing my tail off he smoked like a chimney so I had to keep the window open. I peeled off my gloves as he said, "write this down now."
How long does it take to drive to the job? Leave early to miss traffic and eat near the job site?
How long does it take to use the bathroom? Fifteen-minute breaks are 13 minutes too long.
How long does it take to each lunch? Eat while you work and it's a paid lunch.
How long does it take to plan a job? Take twice as long and you'll save double the mistakes.
How long does it take to clean up, pick up tools? Take the cost of lost tools and time to replace them into account when your cold tires and just want to go home.
How long does it take to get home? Slow down, tickets and accidents on the way home kill.
Out of a 12-hour day, driving-planning how much actual work gets done? How organized are you for the crew and how many actual man-hours of work are completed every day? Keep track.
Now what is your best guess to make (how much you want to make a month) what is your guess on how many hours you will be working.
You have a girl friend? Good because once you have it figured out how much work you do, the time and effort it takes. Realize you need to love your job and those you work with as much as any woman you marry. You'll see your work more than your wife.
All the while he told us crazy military stories. There was no money, a lot of BS and down time. Yet you had the opportunity to do things that were impossible to do in the civilian world. You want excitement? Join the military. You want money, "get back to work."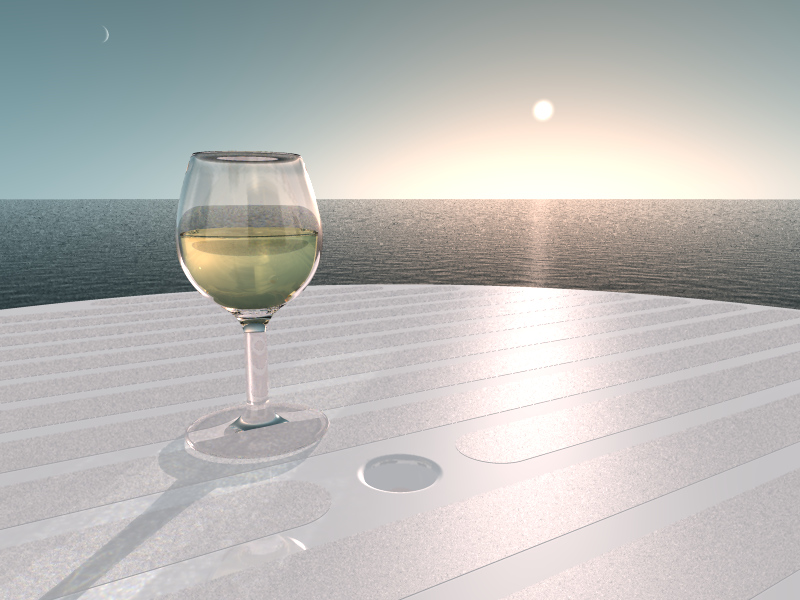 Last week I attended a project management course called Prince2. It was very interesting, but also challenging. The written exam lasted about three hours. At the end I was exhausted. The questions were difficult and you had to manage your time very well.
English is not my mother tongue and may be this is also why I got so tired. The instructor asked me: "How was it?" I said, "Very difficult. I am not happy". The reply was, "You are never happy. You are a pessimist".
Perfectionism, is often confused with pessimism. In the end he was right from a certain perspective. You do not live well always looking to "the next step" in order to improve your results. Traders must be optimists because they must be confident in their system when they take risks. Optimism does not have to be confused with superficiality - "things will go fine anyway".
The optimist looks at the next market move confident that prices will go in his or her direction. A pessimist will never start trading because the improvement process will continue forever. A pessimist will work out the details and analyze risks thoroughly. A pessimist suffers during trades, projecting reversals and fakes to his positions. A balance should be found.
I think, however, that the approach should become as mechanical as possible to leave out emotions and attitude. A tested approach has to be followed with discipline. A trading methodology should be designed, tested, and applied in a scientific and mechanical way leaving the human factor out of the game. I am not sure how intuitive traders can do. The validity of their approach is not measurable, although their results in the long term are. And there are many successful intuitive traders out there.
From James Lackey:
Perhaps the reason "emotion and attitude" get a bad wrap is they're not measured and tested. In hindsight all bad trades were due to "emotion and attitude." What about the good trades? Are good trades always entered with the so-called proper no emotion and humbleness? Of course the proper way to exit a good trade is with reasonable humility.
Discipline is only good after the desired result. Discipline with bad results is insanity, doing the same thing over and over expecting a different result.
I have seen a few mechanical traders fail. After the fact they might blame their interference for their demise. After pointing out their system wasn't good enough in the first place, they argue that, no it was their lack of so-called discipline for not sticking with a winning system. Yah, right. If the system were winning big the emotional response would be to go out and celebrate or promote for even a greater monetary gain off a bigger stake.
A lamentable aspect of the American criminal justice system is that a fourth of all the felons scheduled for trial fail to show up at the appointed date. One year subsequent to the first failure to appear, 30% of these felons have still not been located. Various incentive systems have been developed to get the felons to appear, the most common being a private system of bail bonds, along with bounty hunters who bring back those who fail to show. There is also a competing public bail system called "deposit bond," and another set, based on judges' decisions, where the felons are released on their own recognizance.
Eric Helland and Alexandar Tabarrok in "The Fugitive Evidence on Public Versus Private Law Enforcement" have compared the effectiveness of the various systems.
"When a defendant does skip, bond dealers hire bounty hunters to return the defendants to custody. We compare the effectiveness of the systems by examining failure to appear rates, fugitive rates, and capture rates, and conclude that the private system of bonds dealers and bounty hunters works best.
After Dr. Tabarrok's presenation at the Junta last night, and inspired by an effervescent crowd of optimists in the audience celebrating yet another new high in stocks, as well as the good fortunes of the predictions of imminent decline in the American Economic System by the attendant adventure travelist, I could not help but try to derive some insights into the state of the world and markets by the mechanisms that the market mistress has derived, to maintain failure to appear rates, fugitive rates, and capture rates in her bailiwick.
Many of us have been introduced to bounty hunters by the television series about Dog. His most famous capture was of Andrew Lasker, who was convicted of raping about 100 women while on drugs, and tried to escape bail in Mexico only to be captured by Dog. Dog, however, was then arrested for violating the very sacred capture and escape laws of Mexico.
As of April 2007, Mr. Chapman is still fighting extradition back to Mexico to face their "vigilant " attempts at justice. Mr. Dog Chapman should have known that it is very dangerous to interfere with the monopoly that those in law enforcement wish to maintain on their activities. Dog should also have known of their unhappiness when something is done to show the utter ineffectiveness of it.
I have often felt that my attempts to show the abuses and weak links of the market system, that takes such great pleasure in the escape of markets from new highs, would be subject to similar recrimination and retaliation. After all, unless there were a system to bemoan every failure to return to a new high every day, with the tension and abuse of those who guaranteed the return, then the public would not have that tendency to lose so much more than they have, by having the risk premium on equities taken away from them and being induced to sell to the big brokers at the wrong time.
Every new high in the market is accompanied by a system of bondsmen who insure that the market will return to these levels. If the bondsmen provide a high level of security that the market will return, I claim that the chances of a return are much higher than if the bondsmen are not involved. The recent high in the market on April 6, where the S&P is at 1459, but bondsmen are only ready to provide a 110 1/2 level of security in conjunction with the rise, (a two month low) seems to me a much less certain indicator of return than the usual where the new highs are made with much higher levels of bonds. Furthermore, most market participants are going to have to divert their attention in the next week with a form of payment to the service which often distracts them from meeting their obligations to return.
It has always amazed me how whenever the market doesn't set a new high every day, nay every hour, a host of nattering nabobs of negativism comes out of the woods to decry the woes of the economy and the market. One faced this for six years, as one nay-sayer after another talked about the bear market we were in since the S&P hit 1500 in Sep 00. We've not gone 6 1/2 years without the market returning.
It is common practice to look at statistics on the percentage of felons who return within a year under the various systems and the conditional probabilities that they will return given that they failed to return within a year. A comparable set of survival statistics should be made for random walks and compared to the actual figures that occur when the market sets a new high.
The question of what the expectations and hazard rates of the market are when there has been a failure to return to a new high for various months has to be considered. Also, whether there is a change in the distribution without a return after a year has passed. And what the concomitants of a market high are at a given time, that would determine the relative livelihoods and distributions of return once a high has been set.
In considering these statistical exercises, I will be trying to find an explanation for our inordinate tendency to focus on failures to return. Is it hard-wired in the human condition to return to home? And does the unholy media emphasis (with almost palpable ecstasy) on failures of markets to return represent pure schadenfreude, or a much deeper hard-wired tendency within us all?
James Lackey writes:
How about a return too quickly? "Too far too fast" has a googol of market references on Google. The bulls did not receive enough prison or torture? The rally back was too fast? Like the old guru the old generals call it a disgrace.

Jack Jacobs military analyst,
"The capture, internment and repatriation of the British sailors and marines can only be described as a shoddy spectacle. From start to finish, the Brits heaped nothing but ignominy on themselves, and one can recall few instances in recent memory in which a group of uniformed service members acted with less professionalism and more dishonor."
"Many of us know brave American troops, prisoners of former wars, who endured years of captive isolation without disclosing any information, even under torture. And England has its own Greatest Generation, troops who fought a determined and superior enemy while vowing never to surrender. As Churchill observed, that was England's finest hour. This isn't."
There is fury as the hostages sell stories.
"The 15 British military captives who were released by the Iranians have been authorised by the Ministry of Defence (MoD) to sell their stories.

MoD officials claimed that the move to lift the ban on military personnel selling their stories while in service was justified because of the exceptional circumstances of the case. The hostages are expected to earn as much as GBP250,000 between them.

Flight Lieutenant John Nichol, the RAF navigator tortured by the Iraqis after being taken prisoner in the first Gulf war, was told by the MoD not to talk to anyone about his experience but was allowed to write a censored book a year later while still in the service."

If they can get this story out in a controlled manner I have no problem with that, he said. No one complains if a general writes his memoirs. But there is a snobbery about a junior rank telling their story.

One of the hostages, Dean Harris, 30, an acting sergeant in the Royal Marines, told a Sunday Times reporter yesterday: I want GBP70,000. That is based on what the others have told me they have been offered. I know Faye has been offered a heck more than that. I am worth it because I was one of only two who didn't crack.
I was re-reading Learned Optimism (Seligman) while with my 11-year-old at baseball practice. One point that jumped out at me was the why organizations keep the pessimists around. If optimists outperform in almost all areas, why hasn't evolution taken pessimists out?
"Lauren Alloy and Lyn Abramson, then graduate students at University of Penn did an experiment in which people were given differing degrees of control over the lighting of a light. Some were able to control the light perfectly. The other people, however, had no control over it at all.
"The people in both groups were asked to judge, as accurately as they could, how much control they had. Depressed people were very accurate, both when they had control and when they didn't. The non-depressed people shocked us. They were accurate when they had control, but when helpless they were undeterred: they still judged they had a great deal of control (p 108). Alloy and Abramson added monetary incentives to the test. But the benign distortions of non depressed people did not go away, rather they got even bigger (p 109)."
Let's examine why a trader would or wouldn't want a pessimist around. For arguments sake, let's say with the usual after the factness in market calls the pessimist were accurate. Of course no man has a monopoly on correct calls. The human nature of forecasting is we usually remember the last place we parked our car. For trading, a man can make the usual tens or hundreds of anecdotal pessimistic points. Yet the magnitude of the event, usually a decline called by the bears, is remembered. There are hundreds that called the decline of 1987, yet no one mentions what they made in the 20 years since.
The always-optimistic don't want the bears growling in their ears on the decline and every rally back. Perhaps it's human nature to believe prices the longer the exist. I can go on and on, from 10-year bond yields that "must go up" from 2002-2006, to now "a recession is imminent."
After a decline in stocks, the optimist and the bull trader do not want to lose their confidence. If prices stay down long enough, they might start to believe the bears' banter. His position goes from profiting to not losing. Perhaps the joke is pessimists already have this market stance. Therefore they are grateful to the bears' warnings of a market decline.
One must be very careful not to be hung out to dry. The realist has a system, ignores the lunatic fringe, scales in and out adjusting for current movement. These traders are reliable profiteers, never taking huge losses, yet never having a big score.
A bear that goes long, buys too late and sells too early. A bull on the short side is almost comical. "Why bother?" is the perfect quote. The poor bastards that trade news and price, buy strength and sell weakness, are almost guaranteed losses. The market eco-system's banter is set up to be more bullish after rises and bearish after declines. It's rare, once a year when the market falls or rises so much that everyone agrees it will reverse for a trade.
The lunatic fringe is always bullish or always bearish. A good question for a short-term trader is, is it better to be a lunatic or a realist? Any system is better than no system at all. I commented years ago in the bucket shops there were guys in year 2000 that went long only in tech stocks and made a fortune.
I've been hung out to dry twisting in the wind so many times. It seems it's much better to always be optimistic and bullish. For a trader it's comical how many great trading days end near unchanged. The joke is always, it's bullish for today, we will drop 10 points and close up one on the day. It is sad when you are a realist and buy small in case the market does not rally back.
None of this is to say the pessimists can't profit off the annual big declines. This is not to say that you can't keep a good pessimist around. Perhaps when a pessimist is bullish a big run to the upside can occur.
There seems to be a few kinds of traders. One that thinks everything is BS and takes a mechanical approach to stocks. Pessimists talk far more than they trade and go against a rise that any study of market history shows it happens more often than not. Yet they are accurate and so-called disciplined enough to wait for a decline and hope to sell down prices so low everyone thinks they are oversold. Then the optimist, up markets expected, down moves are great buying opportunities, everything is great. Finally the suckers that are always caught twisting in the wind.
Maybe it's the optimist that turns pessimistic who is the sucker. I sure know one when I do not trade aggressively. If a pessimist isn't saving you money from losses it's a double whammy. For certain trading not to lose, it costs profits.
After re-reading Learned Optimism I can see why an optimist can't stand to have the pessimists around.
Last weekend I did the Richard Petty Driving Experience in Forth Worth After a tiny bit of training, eight laps around Texas Motor Speedway.
I am glad that I did it, but I would not do it again. It's very inefficient. Basically, for 20 minutes of action (including suiting up, getting latched in, learning and then forgetting all the things to do if the car catches on fire), you wait around for 3.5 hours or more. It is such a popular product that they just herd people into every class and make you wait, rather than trying to make it more efficient.
In the markets, people often use the wrong tools for the job, often due to habit and the lack of acceptance of new ideas. In the consulting industry, this is common. Consultants operate the same way that they did 20 years ago. Now, they won't say that. Every two years they invent a new ratio that they apply to past performance and claim that it is an important breakthrough. Nevertheless, in my time, I was the only consultant who actually used factor analysis and systematic statistical techniques to separate beta from alpha. I think this is because I started on the hedge fund side, so when I moved to consulting I looked at the tools and thought "these aren't the best tools for the job."
Anyway, the simple fact is that the steering wheel is the wrong tool for the job. This might sound strange, but bear with me: Normally in a car you might hold the wheel at 10:00 and 2:00. We were told to hold at 11:00 and 5:00. Why? Because the car only turns left, and by holding at 11:00 and 5:00 you never have to roll your hands over. My first thought was, "Rather than using a new tool, they changed the way they use the old tool!"
I found that driving is actually quite physical. I had always dismissed it when the NASCAR announcers said so, but I was wrong. It's quite tiring to constantly pull the wheel hard to the left, particularly as the G-forces rise (my top speed was ~140 mph). You have your arms extended about half way in front of you as you are yanking on the wheel.
Thinking about it later, the wheel is simply the wrong tool for the job. Old bombers use a wheel because they don't engage in physically exerting maneuvers, yet a fighter plan will use a stick. Think of passengers' cars as bombers, and stock cars as fighters. For the physically exerting maneuvers, it would be much less taxing to have a flight stick lower and in front of you than a wheel up high. If you had a flight stick, it would be much less tiring, and would free up a lot of attention and dashboard space for mirrors and understanding your surroundings.
From James Lackey:
The Petty Driving Experience is only a quick ride. The anticipation is half of the fun. The smell of racing gas and burnt rubber, the roar of the engines, the butterflies before taking the wheel is all the fun. Run any 50-lap racecar driving school. Two each ten lap warm-ups then a 30-lap draft run. On lap 27, the heat, the stress had me say "get me out of this thing."
The physical strength it takes to turn the wheel of a car or slam on the brakes is all in the mechanical systems. A stick on an airplane is a full computer controlled hydraulic system. In your passenger car, with traction control, computer assist and anti lock brakes coupled with hydraulic assist power steering and brakes makes for an effortless drive. Rules and restrictions in racing keep the tech low. The reason often stated is to keep the costs down. Yet the real reason is to keep the drivers input relevant. New technologies make some forms of racing basically a remote controlled car, with a human along for the ride. The reason a racecar is hard to steer is so you can feel if the tires start to lose traction, to correct before a crash.
In the glory days of racecars, the 1960s, technology had not yet made drivers irrelevant. It was easier to make more horsepower than the traction of the tires and the track could hold. A driver needed the ability to control the engines power to control the car. Nowadays everything is restricted by either rules or computers. The worst is the bureaucracy of racecar sanction rule makers. A good result may be achieved by restricting engine size alone. Let all things in the car be unlimited, besides cubic inches.
Trading has seen the same technological advances that make individual traders as relevant as racecar drivers today. We all have a friend that scales in and out of the market using size, time, average range and price. When you point out that they could just as easy program a computer to do the job, they point out that every year is different; the markets constantly change. They can do a better job on the fly then a pre-programmed box.
Market rules seem to restrict technology. Years ago we had limit down rules. The old excuse was in 1987 computer program trades crashed the system. Funny thing since we removed the tight limit down rules, smart traders can't save the market from stupid computers and limit down opens. It's remarkable how much profit I have lost as a trader since that rule change.
Boy, was I happy after the fact on that down 500-point day a few weeks ago. No, not at all happy for the 5th day down being a 500 pointer, I was pleased to see that computers were blamed for the malfunction. We need humans in the markets. My kids need me in the market with the ability to profit. That is a much more honest answer than that the NYSE needs the specialist system to remain intact for public benefit.
When I was a little kid in the late 70s it not only took a fortune to make a drag race car run 8 flat in the quarter; it took knowledge. Money alone could not buy a fast car. The knowledge was not readily available. A few years ago I built a car for less than half of what it would cost 20 years earlier. The first day out the car ran with in 8% of perfect. On paper the car should have run 7.97 seconds at sea level. With in a couple weeks we had the car run 98% of perfect.
Yet in my class, super comp, I would guess that some 3,000 cars in the country run 99.9% perfect and any given race. A few cars have a perfect run down to the 10,000th of a second. Most of that ability to run the 99% of paper perfection is new technology. Yet that last one percent is knowledge. Let's put it this way, you can run your car with in one percent of potential and count on a loss the first round of competition.
In the markets we do not have to compete. We can in theory just buy the market and match the return. Lets call that trading not to lose. At races when conditions are good, to win you need to be with in 0.006% to win. The other day some one mentioned it was a stop run at 1424. A two-point drop on that stop run translates into only a bit over a tenth of a percent. That is tight competition.
A real stop run was last Feb when we broke down 2% on the day; the market dropped 20 more handles in an hour. After many sessions of not having a down one percent day, many were set for tight trading. In racing that would be a nice sunny summer day of practice, then rain and a 50-degree change in the temperature. The best racers have the ability to change set ups quickly.
After heavy weather, the cool air and low humidity, racecars or trading accounts, make much more power. After a big fall in the markets, the intra day moves can be wild. After the big cold front came through in Feb, if you revved your account to 5,500 rpms, dumped the clutch at the open you blew the tires right off your account.
Perhaps it is not the tools for the job, just the calibration. After the huge down it took weeks for risk mangers and funds to adjust. Two days after the fall traders adjusted and were making more than the weeks prior on half the size. If the markets can drop 50 again, they will move 20 points on any given day. It's much easier to make 8 points on a 20 point day than to make the entire 8 point range months prior, unless your investing.
Once conditions become stable at whatever temperature and pressure it becomes much harder to win. In low temperatures engines make more power. Once the car is set up to run at the increased power speeds will increase. It's the same with the markets and absolute daily returns. The problem is taking it easy until the weather and the markets become stable. You can easily crash your account. Yet once conditions are stable, everyone has adjusted, the new problem is being very aggressive with your set up.
If you are too conservative when the conditions are great a rookie will blow you away. That is to say a rookie with a good computer. It's remarkable how quickly the markets adapt vs. just five years ago.
Yesterday I sat with a Honda salesman, agreed to price for an Accord, pulled out my checkbook to pay in full. The salesman shoved papers at me to fill out. These asked personal questions that in my view had nothing to do with the sale.
You got a car. I got cash. That's all there is to it as far as I'm concerned. No. Must to complete the papers and sit with the finance officer.
What kind of business is that? Should be like buying a sack of onions, go to the cashier and pay, walk out with onions. I walked out. Still looking for a car dealer to take my offer.
James Lackey writes:
Yes, back to the good old days when we waited three days for a check to clear, then marched ourselves down to DMV to register the car before we drove it.
Oh, and how could that pesky finance man try to sell us something after securing a loan for 4% under the Fed Funds rate? Do not take the Japanese rate of 0.9% — best deal Honda offers is 3.9% for 60 months.
Never pay a 2% premium on a Honda for a full factory 100,000-mile warranty. Let's all just complain that our four-year-old car with 70,000 miles on it broke down and cars are much too complex to work on nowadays. Worse, we can just trade in and buy new cars every 2.5 years once they reach 36,000 miles.
New Honda tech that is wonderful unless it breaks:
1. A Drive-by-Wire throttle system helps to smooth the power delivery. And the Maintenance Minder system monitors how you drive and reminds you when it's time for service. VTEC adjusts valve timing and lift to increase low-end torque as well as high-rpm power. In the 2.4-liter engine, i-VTEC adds Variable Timing Control, boosting power and economy.
2. The Accord automatic transmissions use Honda's Grade Logic Control system. This system differs from other computer controlled shift programming because it can detect vehicle driving situations and then set appropriate shift points for the car. This avoids gear-hunting on uphills and descents, and downshifts for added engine braking.
3. Vehicle Stability Assist with Traction Control is a sophisticated safety device that aids the driver in retaining control of the vehicle if wheel slippage is detected. When the driver is cornering or must make a sudden maneuver, the system can sense over steer and under steer and can brake individual wheels and/or reduce power to restore the driver's intended course.
4. Power sliding doors — my favorite on the minivans!
And this is the simplest of mass-produced cars. You should read the Lexus tech specs. Unreal. Awesome. New cars and the deals are amazing. If anything, they are "too good" to the consumer — as far as stocks and profits go.
George Zachar adds:

Lack's hosanna prompted me to ping the CPI database to see how these advances showed through to the reported price data. Thanks to hedonic adjustment and price compression, the government's CPI series for "new vehicles" shows prices are unchanged since September 1994. For geeks, the series is CUUR0000SETA01.
Roger Arnold adds:

My 1999 Nissan Maxima GLE with all the options had a sticker of $32,000. The new loaded Maxima has a lower sticker. In real terms, without hedonic adjustments, that's 30% lower. With hedonics I don't know what it would be, but as James pointed out, it has to be a lot.
Nissan said they would give me $10,000 for my 1999 with 94,000 miles and get me into a comparable new car for an extra $20,000. Is that a good deal? My 1999 is perfectly fine and in near-new condition.
At the Daytona 500 finish the boys were running three and even four cars wide at 185 mph. Ex-champ Darryl Waltrip was announcing and said "on the next caution" and laughed as he said there will always be a caution when they run four wide into the tri-oval.
This year's Daytona 500 was rather boring until the finish. Goodyear brought a new, hard tire compound for the race. Teams seemed to struggle with the tire during qualifying. Yet by the race it was obvious the tires held up and the cars ran with more down force this year for more traction. There were few cautions until the end when everyone had to stand on the gas and run three wide, or finish at the rear.
The worst markets for traders or guys with cars that don't have the backing of big banks, are caution-free. It takes plenty of buying power to run up front in strong markets. The best markets for traders are constantly changing.
There are a few stories out there on our current situation. First the bond market's movement has been so low that even the big banks don't find dealing in government bonds worth the profit. Second, as almost all stocks go up in the current rising tide, advisers of short sellers have lost their audience. Even companies with bad fundamentals keep going up. Last, it's a global rising market. One guy told me he has never seen all markets go up at once like today. It is rather amazing to see oil even gold higher over the years with the SNP and world markets up.
It's never a matter of if we have a panic in the markets, only when. The problem is always: how to predict. When we hear we have not seen a 10% correction in X days we all cringe. It hurts bad to get caught in a panic, yet it can hurt much worse to sit out a huge rise, only to see a 10% panic conclude at prices much higher then where you bailed.
The market is not about you. However, a the joke to get is the market's ecosystem. Sooner or later, the market starts feeding on itself. It's not bullish or bearish, it "is". The market needs a tremendous amount of energy to sustain itself or it will grind to a halt.
I am attempting to consider the analysis of jokes, e.g. James Lackey's often stated "…get the joke…" as an aid to market analysis. The work of Arvo Krikman on Contemporary Linguistic Theories of Humour has been helpful. He divides this analysis into:
Incongruence theories; the intersection of two different planes, incongruities, contrasts.
Linguistic theories; those based on similar phonics or normal interpretations.
Freudian theories; those based on the theory of the effect of humor on the recipient in allowing release.
There are many events associated with markets that make one wish to roll on the floor with laughter. The selling out at the exact low, the attempt to make a profit without risk, the guarantees of profit, the attempt to make money the usual tested way that leads to oblivion because the cycles have changed, the assurance that the fund is in great shape the day before it fails, the loss of an estate built up over 60 years with one trade, the failure by one tick to make a good profit with a limit order, the trader that calls you with a seemingly good bid or offer that you trade on right before a number or news event or earnings report terribly against you that its 99% they knew about when making the quote, the change in position based on an economic number that's completely random, ephemeral, and certain to be revised in your favor as soon as you get out, the market move that occurs way before the news, the constantly one sided analyst who explains every event, no matter how improbable as supporting his view, the forecasters who can't forecast, the Chinese Wall that supposedly separates the buy and sell side and advisory role of Wall Street, the constant backdrop of explanations for the market moves and reasons to extricate from positions when buy and hold would be so much more appropriate, the shooting stars and falling comets, the attempt to couch a bearish sentiment in bullish terminology, the profits that can come from disaster and the losses from triumph, the inevitable fall from the top of yesterdays superstars, the inevitable results of overconfidence, the tweaking from the recommended 60% weighting in stocks to 58%, the flimsiness of the foundation for many runups or rundowns, the executive of the public company that chisels a hundred bucks on his expense account or dating of options when his salary is $100 million a year, the investments that's made partly for reasons that make one unpopular in the hallways of the service that you lose your entire stake on, the commentator that's always bearish who relies on the broken clock to be right once, the fundist who hits the top when his sector finally goes his way and receives great public acclaim for it.
All this humour, and so much more, which I call upon readers to contribute, calls out for a general theory of market humour which is falsifiable and predictive, and helpful to the trading process.
I am more partial to a mathematical theory which strangely I haven't seen, i.e. most of humor seems to be based on two events in some sort of probabilistic relation to each other- contrasts, collisions, unusual couplings, ambiguities, startling events et al. usually of a pithy nature. That's it. When an event A given B is highly likely, P(A|B) is near 1 and B occurs and not A occurs or P(A|B) is near 0 and B occurs and A occurs, that's usually the foundation of humor. Alternately if P(A|B) is much higher then P(A|C) and A occurs, but even though it's much more likely that B occurred, C really occured, then that's another Bayesian revision sort of humor. A linguistic aspect of humor typified by the bronchial joke must also be considerd. That's the joke where a very attractive young man with a bronchial condition knocks on the door of his Dr.'s house and whispers to his very attractive young wife, "Is the doctooor in?". "No, come right in she says". That would be typified by P(A|C) is much higher than P(B|C). C occurs and then B occurs but not A.
J.T. Holley responds:
The one that jumps out to me is the old formula that is not defined but given as:
Tragedy + Time = Comedy/Joke
The key being what is the definition of a tragedy and equally important what is the appropriate time elapsed?
Looking at 1819, 1837, 1906, all the "Black Days" in '29 - '32, Oct. '87, 10/27 in '97, '98 Ruskie, the Internet Debacle '00-'02, one would say that we have had our tragedies. Throw in the Hunt Bro's, Nick Leeson, and now Brian Hunter and you have more to poke at, but is it appropriate? Is the punch line the drift that the Mistress gives? It ain't funny when you lose, especially money. The further we do get away, time has a wonderful way of healing due to our tenacity to come back. The bear camp doesn't see the tragedies as lines in the joke; they don't even get to laugh with giggles of resiliency?
I am so glad that I have the Holley genes that makes me have a love of peanut butter on my pancakes, and a smile on my face. This has always been thrown back at me as a sign of not being serious about life, but I can't act or see life any other way than as Nock stated "as it is" with that smile.
Jimmy Buffet wrote the line "if we all couldn't laugh we'd all go insane".
I was thinking that the opposite of the formula above is also a wonderful joke the market provides if you have a sick sense of humor:
Comedy/Joke + Time = Tragedy
How many think they can trade/speculate but really haven't any clue and submit their money to the Mistress? They give and as Vic states "lose more than they have any right". This is the sickest of sickest jokes involving the markets due to the plethora of examples many more times than that of Tragedies listed above. Maybe that's a key to those that have been Body Snatched? They aren't aware of the part they play in the joke?
Sushil Kedia adds:
Newspapers : All newspapers that cannot refrain from offering explanations of market moves post-facto. Particularly the electronic screen famous for its dark- back ground-orange text, despite its outstanding analytical tools.
Experts: Columnists, newsletterists, bar-waitresses, friendly cabbies all espouse opinions worth only the size of their exposure to the markets. The world doesn't want to get the joke because the formal from such ones are the experts who are selling ideas which as though would otherwise still be getting rich on their own.
Margin of Safety : So bad that one holy grail is believed to be truly existent since the wealthiest of the the investors seems to have actually implemented this but nothing else.
Insider trading regulation: the assumption probably supporting such expenditure of effort is that one day they will be able to or willing to put to end from where information on each thing begins! End the beginning? What'd be leftover then?
Free markets: well to put the idea getting my mind for a while on this core issue finally a joke: girl fights up with her boy saying he is being much of an easy flirt. Boy laughs back saying, "Well, you are quite a believer in free sex. Aren't you?" Girl yells red-eyed, "free sex! My foot" Boy says with a deep cold sigh, "well just tell me then what have you started charging ?"
James Sogi responds:
Humor has the element of surprise, the unexpected. That's what the market gives, the unexpected. Its never what you might think it is, its always something else, something counterintuitive, not what you expect. And it knows ahead of time what you are going to do and sees you coming. Like the thread on the group mean, the group knows everyone's secrets, for it is theirs. The market trains you to go the wrong way, feints, always gets you off balance. You need to be a step ahead, look over the horizon, over your shoulder. You can't be a step behind, reactive, you have to lead and take the initiative. Following is too late. The reflexes are not fast enough to defend in the market, you have to punch first, and let the others in the market defend, and have that split second initiative advantage. On longer terms get that strategic edge moving the troops first,. Like lack says, don't let the joke be on you. You have to beat it to the punch line. Why do you think its called the "punch" line? Just like a punch, the reaction is always slower. Got to beat the market to the punch, bob and weave, come in low. Keep your distance. Always protect yourself. It really not all that funny except in a self deprecating sort of way.
Tom Larsen replies:
While I was working as a no-advice broker, a Texan who had added several spreads to his option position, told me: "I got myself so I don't know what I want the stock to do". Maybe it's funnier when I say it out loud with a drawl. In any case, it shows how people think they have a simple financial product figured out and then realize that they are in over their head. Some people who hear this are laughing at the guy who seems inferior, but thinking, "this could be me!" Or it could be reminding us to not get too cute with our positions. Don't take on more complexity than necessary. This is probably just a variant of a common form of joke where we laugh at somebody who gets confused. Superiority humor?
While working as an option market maker in the pit, it was common for traders to deconstruct the trading day in the brokers lounge after the close. During one such conversation another market maker told me that during the day he had been so desperate that he "would have paid anything for those puts. Fortunately no one would sell them to me." This is very deep for me, and reminds me that sometimes you can be unaware flying full speed toward disaster, and the only thing that saves you is grace. and it reminds me not to panic. This joke is probably funny because of the reversal implied as the speaker is clearly aware of his good luck. It's like the feeling you get when you tell someone about the near collision you avoided on the freeway. There is a release, relief and relaxation at the end.
James Lackey responds:
Why did god make chartists? To make weather men look good. The mistress of the markets can make traders look so foolish at times, it is much better to laugh than to cry. Your only as good as your last trade. However, your next trade might be your last, make it a good one.
The worst market jokes are those that everyone has known for years. The market makes "you feel" like a child. You start your joke to friends: a priest, Jesse Jackson and Clinton are all on an airplane that is about to crash. Your Dad, the old man immediately chimes in and crushes your joke "only two parachutes get back to work!" They have heard them all before.
The joke is "housing is a disaster, the consumer is all tapped out" the news tape blinks Bulletin: "US Housing lowest level in 30 years." The market immediately goes to the punch line. The old codgers come in, at the market "take it and bid it." The time and sales boys say "my limits never get filled all size trades the offer all day, who knew?"
Perma bear brain teaser: Bond prices fall as traders sell bonds to buy relatively cheap US stocks.. .interest rates rise, consumer sentiment falls, bonds rise on slowdown fears, stocks rise due to lower interest rates and future uptick in consumer spending, bonds fall as traders sell bonds to buy stocks. Market rallies 6 weeks in a row on short covering.
We watched Yes Men last night. The movie is a Sundance comedy. A couple of jokers start a website to mock the WTO. To their delight no one actually reads the website and offers them speaking engagements. They mock "free trade" and the "government of, by and for the corporation." Their last speech they had to regrettably cancel their presentation to Australian accountants. Their reason for a program change was the WTO was to be disbanded. The post interviews with the seminar participants was hilarious. "its great to see an organization admit their faults, scrap the program and restart from scratch." I was laughing so hard my wife called upstairs to see if I was okay! I said yea this skit is hilarious. Now the sad joke. She says, "that is good Jimmie, that is the first time Ive heard you laugh in 6 weeks" yes Jennifer as you have heard, the markets were strait up for 6 weeks.
About two weeks into the fall rally, the headlines read Ford Motor company might go private. All the talk of how bearish and difficult SBOX is for public companies we thought, wow a double bullish whammy for the indexes. IPOs are far more difficult, the cash flow rich, no growth, dead money stocks are going private, a simple reduction in supply. All that index money must be reinvested in the market. Ill buy the next pull back. What if there is no pullback? Joke is first down move was after a huge "made in China," bank IPO.
Speaking of Chinese stocks…Is it possible to make an ETF of Chinese stocks that are unregisterable on the NYSE, yet float the ETF as a "Chinese investment". Oh the joke is an ETF on private equity.
The daytraders joke they are never right, why bother? The funniest joke is everyone can be right if they wait long enough. You might go broke waiting, but eventually you can be right. Funny debate between admitting your wrong or the market is right vs. your right, just too early. Of course we strive to be rich rather than right, until your rich, right?
The worst market joke. Get even post from Mr. Clive. From the Yra Harris interview….Inside the house of Money:
The worst thing you can do in a trade is try to get back to even. I call that the "prayer trade." I can spot guys on the floor who have it on because they shake back and forth, basically in prayer, mumbling, "oh, please God, just let it come back to me. Let me break even." What is that? Break even? That's a loser. I'm not in this business to break even. There's always opportunity in the markets, so forget breaking even. If breaking even is your goal, you're not trading anymore.
Rick Foust on traders:
Here is a short one that reminds me of some trades/traders.
Question: What is an Ohno bird?
Answer: A bird with 5 inch balls and 3 inch legs. When he comes in for a landing…
Quick followup.
I have this placard on the instrument panel of my Cessna.
"TAKEOFFS ARE OPTIONAL. LANDINGS ARE MANDATORY."
Craig M. shares a market truism:
The best joke of all is that the market allows you to think you actually know what you're doing at times, and while you may profit during these times you never 'make enough' and when you lose it seems even worse. The actuality is that you never really knew anything in the first place.
« go back
—
Archives
Resources & Links
Search