Last moonless midnight I bumped my CSC-259 along the railroad right of way looking for the old RR stations. I was 20 miles south of Niland when I passed a railroad signal and the arm went down. But there was no train, and the arm went up again. A minute down the track, I turned back and this time the signal faced me. The arm went down, and I stopped.
The Salvadoran carried nothing but a jug of water, new blanket in a package he had found in the track, and an extra pair of tennis shoes strung over his shoulder.
Three nights ago, he stood at the Trumps new, unclimbable border fence and climbed it. As he got his first foot off the ground a gun pressed his temple, with the order, 'Not yet!' The Mexican Mafia robbed his cell phone and wallet. He had $2.75 in his pocket when he dropped to the other side in USA.
The railroad track here begins in El Salvador and passes through Mexico to Calexico, and north through Slab City to the promised land. It is the notorious La Bestia line that is the rolling pipeline of Central American immigrants into America and jobs. He had taken one month to pass through Mexico, worked a week in Mexicali to buy the phone and stake the border hop. Now he had turned himself into a RR signal to try to stop the only passerby he had seen in three days of walking the hot track.
'Is this California?' he asked in fair English. I laughed in Spanish. He had lived for fifteen years in Virginia, owned a house, car, and then his wife took everything and reported him to immigration. They had flown him back to his native country, where he turned around and rode La Bestia the second time. His goal was to recover the American Dream.
I have ridden La Bestia myself and, knowing the travails, picked up the walker. He had not eaten for three days.
He ate the same as I did that night, canned spaghetti, and the following morning I outfitted him to hobo the freight out of Niland. There is a patch of bushes on the west side of the track to twiddle the thumbs until, daily, a Union Pacific pauses to change crew. There would be orchard work at the next stop in Indio, CA. He carried a copy of my 'Executive Hobo: Riding the American Dream'.
He ducked into the portal of a cement car. There you are in a steel rolling hotel room looking out. I waved goodbye like a RR signal, and he mechanically waved back.
I may have been born in Chicago. I may live in the NC mountains. However I belong in Manhatten. I can't understand how people do not understand NYC. The people are amazing and beautiful. There is every color size smell and that's absolutely wonderful.
Henry Gifford suggests:
Please do an experiment while you are in Manhattan. Go to the booth in the subway with the person sitting inside (some entrances do not have them). Ask for a subway map. They are free. Then stand on a corner and unfold the map and make believe you are trying to find out which way to go (it includes all the major streets, and is the best map of the city I've ever seen).
See how many people come over to offer help without being asked, and let us know.
Yesterday a neighbor asked me "If you could live anyplace, where would you live?" I told him "I can live anyplace, and I choose to stay here in Manhattan."
James Lackey runs the experiment:
Henry!
I had 6 people help just by over hearing I needed a route stop from a stop 135th street Harlem. That's absolutely amazing and wonderful.
The joke was the older the person the more complicated the answer. A young man said here, stop, grab that bus, 2nd stop hit subway the 2 or 3 train. The express gets off 30th street it's only six blocks dude.
Hahaha. Absolutely fantastic. People run over each other to be helpful! Post covid NYC is dynamite. People act as if they were locked up and forgot why they live in NYC and now absolutely love to share.
Bo Keely adds:
As usual, Henry Gifford is thorough, and takes you places no others will or can. I will never forget our boiler room tour of Manhattan.
The Manhattan map trick works not only in NY but around the world. I've used it in many cities in many countries. Holding a guidebook with a puzzled look works almost as well as long as there's a pic of the country on the front. The best method in no-English nations is to shout in a bus or restaurant, 'Does anyone speak English?' you will meet professionals and students. Another style is to wander a tourist spot with a backpack (travelers use backpacks while tourists carry luggage) that has your country's little flag sewn on it. Many travelers sew on the flags of all the nations they visit, immediately identifying them as an interesting person to approach for conversaation and invitation to dinner.
Steve Keeley: Golden Era of Paddleball and Racquetball
Hollywood has learned much of Slab City, and Slab City of Hollywood in the past week of cinematography.
When you compare a movie highlight reel to the blooper outtakes, and it makes you feel worse, you're on the wrong road leading from Slab City. No great film can compare to its outtakes, as the Hollywood crew of the movie 'The Slabs' discovered this past week when I was their 'fixer' who rose to assistant director. Bloopers have universal appeal, as movies may be made of them. These are the behind-the-scenes slips that you won't see from a theater seat.
Hollywood And Slab City Collide continued…
I hadn't mentioned George Soros for decades until recently because there was no reason to. I don't read the news and didn't know a world stand he has climbed to. The fact is I met him hoboing.
I boarded a Seaboard freight in Jacksonville, FL and held down flatcars, boxcars, grainers, vans, and containers for two weeks along the east coast to land in Newark, NY. I alighted from a boxcar on the ballast to behold, across the Hudson River, the skyrise of Manhattan. It was an easy stroll through a traffic tunnel into the center of the financial world. I caught a subway to the upper east side, and ran into the raised eyebrows of a doorman in a brownstone, who buzzed up to announce to Victor Niederhoffer, 'A hobo is here.'
Niederhoffer in the mid-90s was the #1 commodities speculator in the nation for four years running. 'Doc Bo,' he pinched his nose. 'I knew you'd be coming one year or another. Jump in the shower, and I'll lay out clothes for you. We're going out to eat.'
Ten minutes later I had traded my bib overalls for a suitcoat with an apple core and a $100 bill in the pockets. The coat describes the character of Niederhoffer, who had managed George Soros' Quantum Funds, famous for breaking the Bank of England, before striking out on his own.
We took a cab to the esteemed Four Seasons on East 52nd. The table of five included George and his wife Susan, Victor and his wife Gail, and me. It was Thanksgiving, so the order was automatic. I was surprised no drinkers sat at our table.
'How did you like the meal?' Soros soon asked. I answered with my mouth full, 'It mashes any Thanksgiving dinner at missions across the country.' Soros called the chef to our table and made me repeat. I did, and couldn't understand why the chef laughed, because savory is as much a result of hunger as palate.
There was an hour table talk of financial and political dessert that I didn't partake. My value is always on empty pockets to survive by my wits, with the fewer dollars the more adventures to tell to be treated to such a feast. I felt like the Elephant Man of London celebrated for being different.
Thirsty from the long railroad ride, I guzzled bottles of Perrier, until asking one of five waters for a restroom. He pointed to a basement elevator, where I stepped out into the clutch of a man in a tuxedo who yoked me by the elbow to an open urinal. He stood behind like a shadow in a rank of other gents relieving ourselves with towels on the crooks of their arms in case of splashes.
I returned to our party where the table conversation was wound down, and Soros suggested I ride with him and his wife to their Long Island home to meet their 10-year old son. It was proposed that I become his bodyguard, in an era where kidnapping and ransom of children of the wealthy was in vogue. I was shocked and happy when the position was not cleared.
Soros offered instead a game of chess. We played two, with me winning the first with white using a King's Gambit, and he the second with white using a Queen's Gambit. He asked where I had learned to push the pieces, and I replied that while my plate was never full the first twenty years of my life, the chess board at our Idaho house always was. I had matriculated across the states to junior chess champion of Jackson, MI. 'But' I told him, 'You have a better chess mind, and if we played more I should be at the losing end.'
He grunted competitively, and explained that he had been a baggage boy on a Hungarian railroad, and graduated a philosopher from university before attacking finance. That explained the man to my satisfaction. He owned a hermetically sealed mind from philosophy, was an objectivist, a self-honest fair man, and cheered the working underdog. He concluded instead of a tiebreaker, 'You have a chip on your shoulder,' and I cannot help but think he was talking about himself.
We met a few times later over the years in Manhattan. I did go on a 13-country tour of the world emerging markets in search of moderate risk with high, fast payoffs in 2nd-and-3rd countries having fresh exchanges that were becoming engaged with global markets. I spent a week each in India, Siri Lanka, Philippines, Indonesia, Korean, Thailand, and others to identify opportunities for Niederhoffer and, later on, Soros. The former made millions per day for weeks from my overnight dispatches of the low life indicators. These are the signs of economic times from the ground up including the length of cigarette butts and price of prostitutes. The honeymoon ended with 'Black Tuesday' when Niederhoffer lost much of his net worth due to my non-exacting observations in Thailand and to a quirk in the market.
Later, I was sent by the pair, Niederhoffer and Soros, to seed capitalism around the globe. I became Michael Anthony of the TV series 'The Millionaire' forty years hence taking cash into 3rd world countries to distribute $3 -5000 each to individuals who met my two criteria of self-honesty and a strong idea for a capitalist venture. These folks on three continents had get-rich thoughts without startup capital for a shoeshine stand, taxi business, barber shop, English school, and a hotdog stand where the delicacy was untasted. I carried cash since ATMs were nonexistent and traveler's checks were nonnegotiable in backwater towns. The tour ended in Caracas where I was stabbed multiple times with a knife, causing superficial bleeding because of a coat of armor of $100 greenbacks sewn in my clothes that protected me, and robbed. I left on lighter feet, and the project terminated.
The Soros I knew was self-honest, which meant the truth hurt but fooling yourself will enslave you. He was fair so attracted birds of a feather. He was also a libertarian who advocates minimal state intervention in the free market and private lives of citizens, granting the right to anyone to go to heaven or hell in his own way. I don't know if he's changed, but note he has risen to global influence.
Fans of large numbers say that if a foot falls in the arctic circle it can be felt via causality all the way to sea level in Slab City. This is true if you believe in causality which is chain of events within the realm of large numbers. Causality is the principal that everything has a cause, and causes an action. Chain of events is a number of actions and their effect that result in a particular outcome. Large numbers is the law of the highly interactive world that as a sample size grows, anything can and will happen.
Look at yourself in a mirror. This concept makes miracles the rule rather than exception, but my story has more meaning to me.
Chain of events is as hardened as #12 steel. These are the links:
• In 1979, I beat Miss World with a tennis shoe that led, 35 years later, to meeting the #1 kingpin of the Slabs.
• After beating her with my left Converse in a Sports Illustrated exhibition at Okemos, MI, I asked her out to McDonalds.
• We made love in the back of my '74 Chevy van. She murmured, 'That's my first orgasm. I can't wait to tell my girlfriends.'
• The lady's photo, actually Miss World Runner-Up from Dearborn, MI, and me holding the Chuck ran in a SI article as evidence.
• In 2013, my property on the fringe of the Chocolate Mountain bombing range was pillaged and burned by Slab brassers. I chased them in my faithful Converse Chucks with a plastic squirt gun in my pocket. I settled in the Slabs, tracing my stolen articles.
• The first stop was the Slab kingpin who didn't take nor have the booty. He heard about Miss World, and asked for proof, and on seeing the photo asked for advice. I became his medical and legal counsel for two years from 2013-5.
If you do not believe this then you don't believe in cause-and-effect within the context of the law of large numbers to grasp how, mathematically, random brute force can overcome precise logic. This is exactly what happened when I raised the shoe that caused the orgasm that introduced me to the kingpin, and all the other blessings of Slab City.
House calls are fast, economical, and necessary on the fringe of civilization or where people hate hospitals.
I'm no human doctor, but since getting a motorcycle am continually consulted by text, message, or email to look in on someone in Slab City. This oasis in the desert has no doctor, and the hassle of bussing to a hospital to sit interminable hours in an emergency room is not worth the trauma. Instead, they call someone like me and we're at their doorstep in five minutes.
Today my two calls were within a mile. The first was a senior who one week ago had a stroke, followed by a heart attack, and fell on his nose on the sharp entrance to his trailer. The paramedics were called, made their diagnosis, put a bandaid on his nose, and he refused to go to the hospital. When I saw him this morning, the left side of his nose was gone and the nostril small opening coated with pus that flapped like a billows. We cleaned it with a Q-tip, and then I used an old trick from the Amazon that modern medicine has forgotten. We broke an antibiotic capsule in half, and dabbed the powder straight on the raw wound. It would heal, I know from personal experience, in a few days with no need for the ridiculousness of oral antibiotics when they can be applied topically.
'I'm not a doctor,' I always remind before jumping on the motorcycle, 'But call me if there's no immediate improvement.' I'll make a follow-up visit in three days.
The second house call was to a man who had been bitten on the small toe by an unascertained spider two weeks earlier. Left untreated, he had described by text that the toe looked like a sausage that his poodles wanted to eat. I was greeted at the gate by those pets who tried to bark me off, but I went around the fence to knock on the trailer side. He stuck his head out the window, and yelled them quiet. 'I can't walk on the foot, but here it is.' He stuck it out the window and I did a diagnosis. The natural defenses were kicked in, with no swelling of the lymph along the leg, and I knew it would heal if he followed this treatment. 'Soak it in Epson salts twice a day for 15 minutes, keep the foot elevated, and take these three antibiotic capsules. Break them open one-at-a-time to sprinkle 1/8th capsule on the open would every eight hours.' He turned around and accepted them into one hand, and shook mine with the other.
I never take payments except suppers, and referrals.
This is a flare parachute fin. The flares you see hanging to the east of the Slabs over the Chocolate Mt. Bombing Range light the targets for helicopter strafing or troop movements. The yellow, white, or red flares are single, multiple, or often in a ladder that drifts lazily down, or on a breeze. If you follow the light, and dead reckon after the flare extinguishes in five minutes, you can pick up one of these to make an umbrella for your camp. The cannister by my right elbow is where the parachute was fit and makes a fine awning. I have read a book in pitch dark from a half-mile under a hanging flare, like a candle.
A gallon jug of water out on the ground each night to cool for morning drink, but last night left the lid 1/8th-inch ajar. This morning a 2" ant ball floated at the top. They are tiny red ants (Solenopsis invicta) 1/10th inch long and the colony had come marching up the jug thirsty all night to drop, ant-paddle, and form a raft of about 3000 members. I almost swallowed the bolus like a thirsty drunk a martini olive.
Dumping the raft on the sands, the colony bounced alive and instantly spread an expanding circle outward like a pebble propagating a wave on a pond. The propagation rate of individuals in the increasing circle was a foot every three seconds until, in ten seconds the ball was no more. Every one survived!
As they disappeared over their little event horizons butt still in my view, they crawled over and bit me a hundred times, from which there was no escape since I wasn't going to give up the best seat in the house. There, I fashioned a theory from them and my personal experiences of human reaction to catastrophe.
Now we know what ants do, and people react in kind. The medulla floods the bloodstream with epinephrine, cortisol, serotonin, dopamine, testosterone, estrogen, and norepinephrine. The difference between blood in man and hemolymph in ants is the latter has no red blood cells to circulate oxygen, and yet this cocktail goes to every spine of the body. The tendency reaction is to cling to the nearest dear thing to you. Psychologists call it crisis bonding. But after the strike is over, it's every man or ant for himself. At the end, they regroup to co-exist with the stronger tie of the memory.
Though called a raft, the float is a slightly flat-bottomed sphere that, due to the tight interweave of arms, legs, and antennas, is as light as a cork. This formation is particular to the fire ant, and if Solomon the great entomologist advises to 'go to the ants and learn lessons from it' then man may make bubble rafts to bob waves across the oceans. During cloudbursts and floods here in the Sonora their passageways fill up with water and force the ants to evacuate their home. Instead of scattering individually, a layer of ants come together to hold tight that serves a base for the rest of the colony to comfortably mill around on. Due to the tight weave knit of the ants, water cannot penetrate the raft allowing the ants to stay dry and buoyant. They float up and out the nest on the tide, reminding me of riding the freight top through Mexico with dozens of tramps.
The ants can remain in the raft formation for weeks if necessary, or, when the floodwaters subside they are able to establish a new underground home beneath wherever they land. I could have left the raft in the jug for weeks and it would have survived, while I went thirsty. Like people, they had bonded, and once the strike ended on the sands, it was every ant for himself in all directions. They returned to central, crawled over my feet and body biting again, and dug a new home beneath me.
This is a Sonora chipmunk, properly termed a desert antelope squirrel (Ammospermophilus leucurus). They are prolific out here, and used to form a maid service that cleaned my trailer of pancake crumbs each morning. Then they ran up and down my legs looking in my pockets for more. I'm known for my ankle weights, and this one is sitting on one snacking.
A kin out here that I have caught and live released, by cage and hand, is the desert trader rat. This is the loveable packrat with a Mickey Mouse face that always leaves something bright in trade. Cowboys used to get them drunk on whiskey around the summer campfires and give them their spurs to lead to their burrow, called a midden, where the rodents hoard gold. Having the same idea, I hand-trained a packrat from birth to release in ghost towns and fetch gold and spurs. I thumped the ground three times with my foot, and every time it came running back and up my leg with whatever it had found. I nicknamed it Nugget.
The other species staring in the face, as I awoke on a ground mattress the other morning, is the Mojave ground squirrel (Xerospermophilus mohavensis) stayed south to the Slabs. This is also likeable though less tamable. The Belle of Slab City, our female nemesis except to those whom she is sicced off, is said to be fond of climbing to the top of trailers or RV's and slicing a thin line in the vent screen, and lowering by string a dead Mojave squirrel on the owner's pillow, as a calling card. It is done while the owner is away or sleeping.
Have no fear; none of these is rats. There are seven species of rodents out here, and I have never seen a city rat. What you are calling rats resemble them somewhat, but they are either trader rats or hairless squirrels.
In the 1980s Steam Train Maury Graham, king of the hobos, told me at the wheel of his Cadillac after the Brit hobo convention on the way to an Ohio nursing home to tell tales of the rails, 'If I had to do it again, I'd walk rather than ride the rails of America for a greater appreciation of our country.'
I beat him to the punch, and walked a few miles on many rails throughout the USA to sample what is there. Once I lost my shoes from a jiggling flatcar and walked into a hobo jungle where they raised the bottle to 'The Shoeless Tramp'. It would have been shameful to refuse a swig and potential tuberculous. Walking the rails brought true meaning to the hobo posey over and over, 'Hark, hark, the dogs do bark, the tramps have come to town!'
I am convinced the first rail makers in the span between narrow and standard gauge rails laid the ties just shy of a step and long of a stride to upset the pedestrian. Soon, you retreat to an access road. Every RR line has an access road along the original 19th or 20th century rights-of-way that we walk in lieu of the track. I've hiked hundreds of rails, a few steps at a time, and it's fascinating. Bed is where the head is each night. Sometimes the access road gets overgrown in the South, or is absent in the East where public roads gain the track for repair. I like the idea that, compared to walking public roads, railroads keep you away from the traffic, fumes, noise, people, and police.
There is a small town, sometimes ghostly, every 100 miles-or-so throughout the USA rail system. These stand from the steam train days when the tracks were laid to host water tanks to feed the hungry engines, and a newspaper of hobo symbols.
a Slabber showed me yesterday a lightweight, detachable extension he built with a caster to rest on the rail adjacent to the one his bike tires are on. He'll ride his rail bike on the Union Pacific line from Slab City eight miles to Calpat, CA for supplies, as the trains pass only every other hour. His is simpler and lighter than the online kits.
The rails-to-trails movement started in the mid-1060s as a quiet Midwest phenomenon that quickly spread to the major metropolitan areas. The idea was to convert the unused rail corridors, which were closing rapidly across America, into public trails. As tracks were pulled, people instinctively began walking along the old corridors, socializing, enjoying nature, and marveling at the bridges and tunnels. Walkers were joined by joggers, and rails to trails has become worldwide. There should be a transcontinental path that connects to other countries with similar, so one may journey around the world and open a new class of tourist trade.
However, I'll wear my boots instead of a bike. Sometimes you hop a boxcar and find the companionship of a hobo dog.
This may spark controversy among solar connoisseurs, however it is what works after living 25 years off-grid out here in Nowhere, Sonora.
I've forgotten everything I knew working for the first solar company in Colorado, Rocky Mountain Solar & Wind, because the desert is a different beast where the sun shines every day. You don't need to get fancy, simple is better, and you can't spend much money.
There are two basic solar setups I've used that work. The first is car camping where you have one battery in your vehicle and one under the front seat with a double-strand wire connecting in parallel (+ to + and – to -). Run your accessories to the one under the seat. Put an inline toggle between the batteries and switch it off when the car isn't running. As you drive, the spare battery charges from the one under the hood. You're a happy camper never worrying about being stranded from a battery running low.
When you graduate from car camping to a trailer, and think you require a more sophisticated system, it's nearly as simple. Buy 3 marine batteries from Walmart for $100 each, and two 100-watt solar panels from Amazon.com. Glue the panels flat on your roof so they won't be seen and stolen.
For either option above, dress your setup like this: Digital voltmeters cost $10 at Amazon.com and every battery should have one. Simple Inverters are $20 at Walmart. Always put a $3 inline fuse on the positive line close to the battery.
That's all. No charge controller, diodes or all those other big words. This is a barefoot solar system for the desert.
Now I'm going for a walk with a $15 mini-panel on the brim of my straw hat to charge a cell phone, and an icecap under it of crushed ice in a double-baggie with a pinhole that melts in a trickle faster and faster as it gets hotter and hotter.
I helped mom wash dishes out of respect. The lessons of washing dirty dishes are:
I am perhaps the only resident of Slab City to not be molested by fire ants. My familiarity began with a child's ant farm that developed last year into the Quaker Army Ants.
They nested under my shipping container where I began feeding them Quaker Oats that resulted in the largest, most energetic, and shiny soldiers of the desert. They dug so deep that summer it undermined the trailer and the door swang shut trapping their commander inside. I had to sledge hammer my way out.
Their training then began, as I've forever fancied leading an army on charge. I left my dirty socks on the ground to accustom them to my odor, and soon could lie down and let them crawl over me without a bite or sting administered by grabbing the flesh with the mandibles, rearing back the abdomen, and injecting the stinger. These are red harvester ants dietarily enhanced to nearly double-size.
I constructed a maze of a Palo Verde tree blocking off certain limbs with a spray of WD-40 until they zigged and zagged to the top for a reward of Quaker Oats. I stomped my feet and they came running to climb my legs into my pockets for oats. Encouraged, I fashioned a 20-ant wagon from a matchbox and dental floss rein with single oat bits ten along each side. The first 20 ants take the bits and pull the wagon ten yards to their nest where, they disappear down the hole and the wagon jams at the entrance. They chew off the rein and leave the coach that I fill with oats for another run. Commanding the army is like playing General Patton.
Horses, mules, and ox pull 20-team wagons but only in Slab City do Quaker Army Ants.
Bo Keely writes:
Some will sneeze at my advice not to get the Covid vaccine. My credential is having studied epidemiology ad nauseum @ university, and being notified months before Covid came to USA that 'the next war will not be nuclear but biological, and it will come from China.' Coronavirus to me is a sham, just a strong cold. People don't how many millions similar colds have been killing annually for centuries. The cold season was my sub-teaching heyday not because the regulars died, but they were laid up for days. So, my advice is not to get the vaccine. You get it, they will just release another strain demanding a new vaccine. It's a pre-planned money maker.
Larry Williams writes
Amen
Vaccine is not a vaccine that stops you from getting anything; It only abates the symptoms. Ask the Yankees
Adventure is strictly probability to me. It rarely occurs as a surprise. I intentionally put myself into risky positions after calculating that beyond a reasonable doubt nothing can be anticipated but situations will crop up that I can survive. Before each outing, the odds of mishaps are analyzed, and for each downside the worst scenario. Sometimes it may be as minimal as leaving one's comfort zone to injury or sickness, and through-near death or beyond. In five minutes, before buying a ticket or sticking out a thumb to the next escapade, I know exactly what I'm facing. This is tremendous relief. The adventure happens. It is examined and learned from. Probability itself is a beautiful adventure, guiding all avenues from business to sport and romance. I suggest starting with Probability for Dummies and progressing the tenets until the mind defaults to the most rational decisions.
James Michener is the most prolific producer of tomes on my passion of travel. His best is the nearly forgotten 'The Drifters' dealing with what I have lectured to outfitting stores that the world is an anthill of travelers under backpacks who, because their trails cross frequently around the globe, meet each other continually. One sees the same person in South Africa that he saw in Japan. This would seem mathematically impossible without the idea of large numbers, and is proven true. Michener's autobiography 'The World is my Home' is also worth reading. I am not fond of the rest of his works, novels, due to excessive dialogue; however, I read them after traveling to the specific regions which is a lot of books having visited 105 countries and makes fun reading.
The signs of gentrification at Slab City are everywhere. The first to pop out at the hot spring are tattoos. When I moved here seven years ago, you could judge a person by his cover when his tattoos jumped at you like Ray Bradberry's 'Illustrated Man' where each represented an event in a person's life. Most of them were of prison art, martial arts, and road tales. Now during gentrification, they represent the dreams of newcomers. Today a senior with an hourglass figure inquired of mine. I described the mouse with a smile and teardrop tells of the pathos of the road; the tarantula crawled on me from a sidewalk in Brazil; and the marijuana leaf out the pen of a Hong Kong artist who didn't have maple in his vocabulary. 'That completes the set of fauna, flora and insect,' I explained expecting a tumble in the weeds until she sniffed, swam off, and had judged me less than a he-man.
Gentrification has altered Berkeley, Venice, Brooklyn and Aspen but nothing like the Slabs in the past year. I miss the old days when spartan conditions brought out that nature in the residents. When I moved here seven years ago there were no generators, few solar, next-to-no cash, which meant no booze, no hostel or Airbnb, and the green barter was marijuana. There were no cars except my rental used to chase the bad guys who robbed my property across the bombing to the Slabs where I settled because there was no place else to go. Everyone was thirsty and looked like stick figures.
The cause of gentrification is different from anywhere else – pandemic unemployment assistance. For one year nearly every resident in the outlaw resort has gone from penniless to become unemployed in a manner that was affected by the virus. Some reported they mow concrete Slabs from WWII that the tourists no longer visit, and only recently has the county's biggest roadside attraction Salvation Mountain started admitting tourist with masks. Today there is $3 million and its products floating around the Slabs with a population quadrupled by COVID refugees from all corners of the nation. The reason is the one-square mile town via the internet is advertised as sneeze-free and rent-free.
It is disease free but the signals of gentrification are like Burma-Shave.
Expensive cars bump along so no one walks the three miles to Niland, CA for supplies and mail. I was the sole exception until one month ago on buying with my stimulus check a CSC SG250 motorcycle. I have yet to find a town that has figured out how to take the foot off the pedal and drivers speed. One resident skinned and cooked a roadkill coyote.
The neighborhood roads are being repaired with shovels filling potholes and rakes smoothing drives. The county has graded and widened the turnoff to my camp adding makeshift 'Stop' 'Go Slow' signs.

Residents and pilgrims are remodeling their shanties, sheds, and trailers. Hammers pound day and night. There are a hundred new rigs parked along the Poverty Flats and High Rent fringes of town. Pallet or tire fences are being erected which prevent a cross-town walk in a straight line.

The half-dozen new cafes and bars are doing a landslide business. Night life has turned from pages of a book to tipping beers. There are specialty shops for Slab souvenirs, sewing, and haircuts.

Artists are always the Johnny Appleseeds of gentrification. Galleries are prolific with the wealthier buyers.

Financially, rent and property values have increased about six-fold. For the first time cash is paid for existing lots that have no deed since the land has no owner. Land and a few remaining concrete slabs are still free to savvy homesteaders.

Immigrants have quadrupled the population for this season. They are divided between the young searching for a rainbow at the end of the road, and retirees with fancy rigs who will try to weather the summer when the desert floor temperature reaches 160F. It will become interesting.

Crime after gentrification drops and this town is no exception. However, here, after the final pandemic Unemployment check is doled, it will boomerang. Residents used their windfalls to buy generators, solar, quads, pickups, guns, methamphetamine, and for the first time in the Slabs heroin. The town is much populated by heroin addicts who, on running out of money, will incite the most crazed crime wave in history.

Social life has skyrocketed. Every night there is an open mike, Karaoke, hot dogs and strings, campfire singalongs, or other venue.

Diversification is no more apparent than in the Slabs. Every hue of color is seen with little fear of ostracism. There is no displacement, as in other gentrified neighborhoods, because this is the cheapest place to go. The youth outlook is prominent with new ideas about what is desirable and attractive.
The town is beautified offering pleasing dwellings, shiny vehicles, rock gardens, and combed dogs. Gentrification has stopped dead several steps to the south of where I live in a shipping container on Walmart Wash with rabbits, groundhogs, owls, and rattlesnakes.
Signs aside, gentrification is a process of neighborhood change in a historically disinvested area due to a boon or new higher-income residents moving in. Most gentrified towns hang on and have led to the nation's overall 'back-to-the-city' trend. But one warm summer and the halt of pandemic assistance will restore our historic conditions. The best the world offers is change and it's a rare privilege to live here at this time.
The new year 2021 has been a time of reflections in Slab City. Spooky inexplicable reflections. I examine the mysterious to clarify and can shed some light on why six people independently told me in the past three months that they thought they were losing their minds.
A general view is the men-like mirages have been popping out of the ground or sitting in trees and smiling down at like Cheshire Cats. These are not ghostly but shimmering mirages appearing between sunrise and sunset. All of the sightings have been in South Slabs just south of the Library to the orchard power line in the vicinity where I live.
Of course, I went looking for them and, as warned by most, 'You will not see them unless they want to be seen.' The closest I have come to a personal encounter was one sunset as a large figure rose off the ground where I had just looked and there was none. He stood and shrugged a net-like cover off his shoulders, stared through me, and walked in a military manner down the canal road.
The spottings by others have been eerier still. Each describes them as starting at dusk, sitting or standing holding a bush, and nearly immobile moving a fraction-of-an-inch at a time through the night. They often return every other evening or weekly. Sometimes single, usually a pair, and often 3-4 of the visitors. Their favorite spots are in the crooks of trees or sitting on stumps.
In two cases the residents' dogs have gone up to sniff the phantoms and barked, each time to recoil as if struck by a stun or ultrasound gun. One man shot a specter with his pellet rifle and found blood on the limb the following dawn. They don't leave footprints because on close examination wear a cloth booty over their shoes.
The first person in January to tell me about the desert reflections claimed his dog barked at something in a tree, but was propelled backward. The owner walked to the tree where the thing peered down at him but could see it only as an outline of a flickering man. 'I see you,' he yelled from immediately below its feet. 'Get the hell out of here.' He returned to a fitful sleep in his truck bed, and on awakening an hour later, walked to the tree again. 'You are trespassing, I feel threatened, and believe you may harm my dog.' The climber didn't respond, so he went to his truck, raised a pellet rifle, and shot it in the leg, as evidenced by the blood the next morning.
The apparitions returned to his camp every few nights through the first two months of this year. They were single, or one sunset he spotted five trudging ten steps away across his camp to a bluff. He watched through his rifle scope, where suddenly there was a whir and they disappeared. A murmur like an electric motor started and trailed toward the canal. In a few minutes in more light, he walked over and saw vehicle tracks where there had been none before. 'I think their transportation lowered some kind of screen to hide it and them as they got in, and drove off.'
The spotting have all been in open desert with creosote bushes, palo verde, cactus, and their favorite haunt ironwoods. The next person I talked a half-mile south of me is an ex-marine who is said to be the toughest man in Slab City. He nonetheless admitted, 'Something stood at dusk at the entrance to my driveway. I walked up in a zigzag because it kept disappearing and reappearing in the same place. It shimmered like heat off the desert floor around the shape of a man only it was chilly out. I got 8' away and yelled, 'I see you, dumbass. Don't think I'm crazy.' The man stared back calmly. 'I didn't touch it because either I was mad or it was military and I didn't like how either panned out.' He exhaled a sigh as I related that others had similar sightings. 'Thank you,' he replied. 'I didn't think I was going crazy but who knows the limits of PTS. I cross-dress to bring out my feminine side, and adjusted my bra and left him standing in the middle of my driveway.'
Another ex-marine camped on Walmart Wash explained that his two dogs ran barking up to something that wasn't there in the night. He got out of his tent and approached as the dogs were suddenly invisibly propelled backward. 'The single figure was like a hologram but it wasn't. It was easiest to see in the pitch black. When I shined a flashlight it cut it in half. I stepped forward and shouted, ''I don't know if I'm hallucinating you or not, but why are you here?' When it didn't answer I ran away with the dogs to the canal. I've faced bullets and fists, but I wasn't trained to fight ghosts.'
The Belle of Slab City and her boyfriend took it with more equanimity. They have been living in an abandoned trailer near the shoe tree, sprouting old tennies and oxfords where no fruit grows. She revealed without hesitation, 'Something has been visiting our camp regularly but it's not so serious. What I don't like is it doesn't talk back.' 'And,' chimed her boyfriend, 'It doesn't laugh at my jokes.' 'Neither do I,' she quipped. 'It began getting on our nerves when we returned late at night and found things moved around and it sitting on a stump in the front yard. I blamed him' … 'And she blamed me' … 'But we knew they had done it.' Each described the 1-3 spooks at a time for a total of a dozen visits as like human mirages, immobile, and nonreactive. He theorized, 'I think they're from Camp Billy Machen military base down the road and training, or trying out new equipment. We learned to live with them.'
Another man described the same sort of encounter. 'It was like a projection standing holding the branch of a Creosote. I told it to leave. It was nonresponsive. So at dawn I looked again through binoculars from 20' and could see a human mirage that was the same in appearance as the background where it stood, depending on the angle I viewed it from. I brandished a pistol but didn't fire.' A few minutes later when he looked, 'A solid man in a black T-shirt, mid-forties, stood where it had been. I walked up and said, 'I don't know who you and your friends are, but I don't like you.'' The intruder stared silently, shook his finger in the camper's face, and wheeled away.
I talked to the Mayor of Slab City who reported from the brink of Walmart Wash, 'I was driving on Canal Road when two figures that looked like they came out of the ground rose up covered with what looked like dead leaves and moss. But there are no leaves in the desert. I thought they might be my passed-father and one of his buddies come back to haunt me, so I sped home and grabbed a bible.'
I thought back to my own camp under a spreading palo verde tree in the target spook area where someone one night placed a Teddy bear on a tire next to where I slept on the ground. The next morning I was looking in the eyes of a cross-eyed bear. The following morning the bear's eyes were uncrossed. Another sunrise and it had shifted so it was gazing over its shoulder at me. I thought, At least whoever the visitor is has a sense of humor and none of harm.
Since the reflections are invisible I searched the internet. There you may see the military has invented tactical clothing that reflects ambient light to make the wearer appear as his surroundings. It is called the albedo effect and one may try to see pictures of it online.
Who are they? The mayor thinks the living dead. The Belle believes the DARPA who guard the adjacent military base. The ex-soldiers are sure they're Marines or Navy Seals. I think they are independent mercenaries working in conjunction with Camp Billy Machen. In any case, Slab City may rest assured they are being surveyed by flesh-and-blood.
The best means of travel in the Amazon is to hitch rides on boats. The waterways of Peru, Ecuador and Brazil are highways leading from the largest interstates to the narrowest jungle lanes. When the stream gets too narrow for canoes I turn around and go back to the interstate.
The best way of land travel has been to the hike the jungle paths from village to village hiring local guides at each to get me to the next. The key is to get the name of the previous guide as a recommendation down the line.
One covers hundreds or thousands of miles of jungle in either the water or land method with replete adventures. Meals and accommodation are not a problem for there is competition to invite the first gringo the town has seen in for food or a bed.
There are no Ugly Americans in the Amazon.
Today I am reminded of the other bank one keeps through life in his mental wallet. it is stacked with experiences that yield high dividends. Investing in experiences is more fun than money, and managing them more diverse. I was just contacted from South America by a man with three masters and one PhD who collects bugs for a living. I hooked him twenty years ago after being abandoned by a nervous guide to the Peruvian Mayoruna 'Cat People' who one generation earlier ate each other. They didn't invite me to dinner, and I survived to relate the story in an investment manner that quickly spread through Iquitos at the headwaters of the Amazon. Iquitos has some heavy hitter ex-patriots whose ears I wanted. I knew the two handfuls of them comingled and with that managed the story as follows. I told being held by the cannibals to one person, then I told a tale from the rails to another, of a gorilla faceoff to another, a rip tide near-death to one more … and a total of ten different stories invested in as many people. The grapevine rattled and two days later I began getting invitations to dinner with prominent people that led to my settling in Peru for a year. It's not only having experiences in your brain bank but how you spend the withdrawals that lead to success.
The best person to catch a thief is another thief because he or she knows how thieves think in Slab City. But there's a twist here. Naked at the hot spring today she revealed all.
'I turned honest here three years ago because the pickings are so easy. Now I just rob thieves and people who deserve to be robbed.'
The practice of setting a thief to catch another is more popular than thought. The government hires a stockbroker convicted of fraudulent activities to entrap the stockbroker they were investigating for fraud. In the Slabs, where the only stock sold is in stolen articles, you may order them by cell and delivered if you know the right numbers. If they aren't in stock, they soon are. One gentleman here arrested for hacking by the FBI went to work for them. The Imperial County, CA sheriff's department is forever tantalizing residents they collar to snitch for them. Few do, however, there are at least eight government informants on early release from prison who have turned state evidence.
Yet the girl at the hot spring is one step ahead of the rest. She could not be persuaded to work for the police and, instead after going straight, now steals items from camps. In a couple days she returns to the camp and offers to track and recover the goods. 'It takes a thief to catch a thief,' she tells them. She returns the things and is given a cash reward that she never asks for.
'So this isn't illegal after all.'
I've struggled with snake boots for years. The rattlers are coming out in Slab City so it's time to put on the thinking cap. I've used for snake boots stovepipes like the tin woodsman that proved to be too heavy. While brassing the bombing range on foot I've wrapped coils of detonation wire (found on the range) from ankles-to-knees to look like Magneto. When walking the adjacent orchards i wear bib overalls and tie the cuffs filling the legs with oranges and lemons for a fresh scent if bitten. One year I made leggins of duct tape and ShoeGoo. Each of these methods has had its drawbacks. This year I've tailored leggins of recycled milk jugs that deflect needles, nails, and assumedly fangs. I've been within striking distance of about 200 western diamondbacks and sidewinders in my spell in the desert, and finally have stumbled on the perfect combination.
I'm a collector: Anything that abounds, may be classified, and illuminates I gather This is how i found the most unique dated railroad nails for my collection on the Burma-Siam railroad while traveling through southeast Asia. I spotted the nails as the train sided in the jungle, deboarded at the next town, bought a hammer, and walked the line for an hour pulling nails. The dates on the heads indicate the year the ties were laid, in order to know when to replace them every 20 years or so. They hadn't been replaced in Malaysia since the POW's laid them in the early 1940s. Happy with a pocket of jangling representatives from the 'death railroad', I caught the next train south to Singapore nose deep in my other passion of Louis L'Amour books.
Bo Keely writes:
Forgotten Books https://www.forgottenbooks.com/en may be the answer to the ret of your free time from the distant past. It is online or paper books from 1920 or prior to the 18th century. The books are free or cheap, electronic or paper. I've read about 50 mostly first-hand accounts. At the home page just select the topic and up pops the selections.
Peter Saint-Andre writes:
Related, I maintain a website containing literary and philosophical
writings (often liberty-related) that have passed into the public domain:https://monadnock.net/
Most of these texts are optimized for reading on your smartphone
(although I'm still splitting some of them into smaller chunks).
Suggestions are welcome for the roadmap of future publications.
Al the Hermit of Slab City, CA died on or about 21 October, 2020, and I'm not sure where the body is.
His demise will interest no one except collectors and students of those who accumulate like packrats so many items in their lifetimes that they may cave in and crush or suffocate them.
My buddy Al lived alone in the most remote, inaccessible toenail of Slab City near Walmart Wash. A decade ago, he had driven his old Chevy van as close to Salvation Mountain as he wished, and mired it on the hubs in the sand that became his home. He was about 80 years old.
He was a former advertising ace for McCall's magazine in NYC, until deciding life in the fast lane wasn't worth it, and spent his savings traveling the world until retiring ten years ago to the Slabs. He was seldom seen, known by fewer, and kept to himself except to walk in all seasons for three miles to the nearest bus stop in Niland to ride to the Brawley, Ca. library. He was transcribing his life formulas from some 50 spiral notebooks onto a memory stick that he hoped someone would read one day and turn into a book. It was a lifelong quest, but a gibberish of math, Hebrew, philosophy, and pith. He shared it with me once that revealed thousands of lines of what appears to be an ancient language lost to time.
Everything else he owned was inside the van crashed around his mattress on the floor that was wet with urine and feces with the unmistakable stench of death, I figured, about two days earlier in these 90F fall days. The spiral notebooks were there in ziplock bags, and five large garbage bags of memorabilia and correspondence dating back to the dime stamp. including his wedding picture. I donned a Corona mask against the reek and pulled a couple recent letters to write the senders in New England of his demise.
His false teeth were still on the table, and I snatched his reading glasses. The only other things of note were stuffed animals all over the place and one carcass of a rabbit that was just fur, claws, and teeth in the driver's seat.
Then I went and sat outside the van and stared off into the sky thinking, Al had it good here. It's quiet, close to a wash for walking, a beautiful view of Salvation Mountain, and no neighbors. As I thought, a quad bumped over the wash, turned toward the van, and drove right up.
'I was wondering if it were true,' said the lady I know. I replied, 'It appears he died within the past few days. You may look inside, everything is intact except Al.' The rider lit a cigarette, "I gave him a lift many times over the years. He was a tough old bird.' I asked, 'When did the coroner come?' 'Coroner? I don't know.'
She sped off as I wondered how she knew about the death. Probably smelled it from the same wash I had hiked up. I rose and walked an enlarging spiral around the van, and 50 yards away found matching quad tracks. She also happens to be the same individual who found, and moved, the body of Mama Jean one year ago.
A dead body is more valuable than a live one in Slab City if the deceased has a bank account, which Al and Mama Jean did. The technique is to milk the account of its auto-deposits of SSI, which both were on, until the death is discovered by the authorities.
I couldn't report this to the sheriff or ask the coroner if indeed he had picked up a corpse in a van because they would call me crazy that anyone would move dead bodies to steal their identities.. Besides, my fingerprints are all over the inside of Al's van.
So, I sat outside, thinking this is likely what the passed citizens would wish for. Why not someone make money from the government after one's death for as long as possible? It's a racket out here.
The wheel which revolves in Slab City because it is it is small what goes around comes around quickly.
A week later, she was pushing her cart past Salvation Mountain and pulled our town chef unstuck from the June hot asphalt who had collapsed on his bicycle with groceries.
A few days later, the fisherman's puppy came due for euthanasia at the dog pound and the chef gave him $100 to rescue it.
Then he was robbed blind and hungry until the newlyweds gave him part of their corona stimulus checks.
Yesterday, he got his unemployment benefit as a caterer and made a big meal for everyone on the canal.
The wheel is like a boomerang here and we have many happy returns.
Economics of COVID-19 in Slab City
This disease COVID-19 that we will be studying for decades by the unique way of its presentation, of all the different angles, should not be overlooked in Slab City. The economic impact in this California tourist town has been to stimulate it to unprecedented heights with not a single cough or case on record. The outlaw resort for decades has subsisted on low cost living in a nearly cashless barter of, first white (methamphetamine) through two years ago when marijuana became legal, and now the green of weed. With the virus cash cascaded onto the concrete Slabs which are our living quarters this modern shanty town is enjoying its first boom since WWII.
There have been two steps to this turn into a cash society. The first was the blanket issue of stimulus checks three months ago. Issue does not mean arrival here since half the town is on the lam from the law, three-quarters has no ID, and nobody know's anybody's name except by road handles. Suddenly with the stimulus it became important to have a bonafide name, even if no identification or mailing address. Where there is a buck and a need there is a way among entrepreneurs, and outlaw doesn't mean a person doesn't have the IQ of a CEO or is all bad.
No one I know has received less than $14,000 each which is more money than most of them have seen in their lifetimes. It arrives daily n the form of EDD cash cards which can be used for cash or as a debit card. $6000 has been put on each of them for backpay, with about $200 per week added for another eight months. Slab City has become a large sampling of what an individual does when he wins the lottery. Some Slabbers have bought property elsewhere and moved out. Many have purchased new used cars. There are lots of new generators and solar panels dotting the Slabs. One person bought a pound of meth for $2000 and another a pound of heroin for $14,500. It is pure and straight from Mexico so is given away or at moderate prices to first time users, which creates a habit, and these persons will be rich because the government has sponsored a drug epidemic in the Slabs,
The dogs are too fat to chase me, no one wants to leave their new AC to accost me, robberies are diminished, and the streets are vacant as if an apocalypse had struck.
The impact of COVID-19 on our immune systems means nothing to the Slabbers but the economic and sociological results are something that will be written and remembered in our history for years to come.
A question that should be asked more often in martial arts circles and elite military posts is: If a skilled martial artist fights a Special Forces or Navy Seal trained in hand-to-hand combat who will win? Having trained on both sides I believe I can answer. The elite military receive special training in hand-to-hand combat from experts pulled in from civilian circles onto the army bases specifically to train them in close hand combat. Therefore, It would seem the teacher would win the fight over the student every time. However, this is balanced because the Special Forces and Navy Seals are the very best drawn from a huge pool of all-sports champions who have been chosen for the elite because the army knows to polish the hardest rocks. Therefore, in general, the elite are better natural all-around athletes than expert martial artists. They are bigger, faster, stronger, and with more endurance. Hence, it becomes a pivot of the student Bluto vs the teacher Popeye and I must say it's a tossup depending on which way the spinach is tossed. But don't take that as the final answer. I would give the edge in hand-in-hand battle to the Special Forces because of what he has been taught by the best martial artists in the land, his military instructors have told him fo forget everything the expert just taught him except the moves that work in four seconds or less, because you will want to put down or kill your opponent or multiple enemies in that amount of time. That is also why I ended up teaching the Special Forces, Seals, mercenaries, and even a king's elite in Egypt because all I know how to do is put a man down and out in three seconds or less, and have done it over a hundred times in life-or-death combat while taking some hard knocks and wounds.
Slab City, CA has become a free national refugee camp from coronavirus because it's an isolated oasis of hot sand on the Coachella Canal. We have people here who have been displaced, lost their jobs, couldn't pay their mortgages, or heard that the desert is the place to be in an epidemic and that land is free in the Slabs. Because of the virus our dry town is thriving with their influx of money for the first time in decades.
Yesterday Imperial County, CA, in which the Slabs sits smack in the middle, made the national news as the county with the most deaths per capita in the nation. Now the Corona refugees don't know what to do. Is this last bastion now their biggest threat?
The opposite it true. However, no one knows why unless they go to the source of the virus 50 miles south to Mexicali, Mexico. That congested city with a population of one million is rampant with the infected who flee to the US side for treatment in Imperial County where the county population is a fifth that at 200.000. I just came from Mexicali. Thousands of workers and students live here and commute daily across the border into Imperial County to work, go to school, shop, and visit their relatives. The reason is it costs about one-sixth to live south of the border, while earning five-times more money and enjoying the US infrastructure.
They are Mexican residents with US addresses at the same mail centers that I use on this side of the border, or many use relatives' address to maintain their US residence. These cross-overs by foot and car who harbor the virus come to use the hospitals, colleges, schools, work places, Social Security, and have their business in California. Then they return for the night or weekend to Mexicali to pick up the virus.
People I have known for years in Mexicali told me the citizens who get sick all enter the US for superior medical treatment or to stay with their relatives with air conditioning. Mexicali is a huge town with five times as many people as our entire county. 'You stupid gringos,' a resident confided, 'don't know the inflated figures for Imperial County corona deaths are from Mexicali.'
Imperial County is still one of the safest counties to stay if you keep out of the border towns of Calexico and El Centro and especially their hospitals. With one of the lowest density populations, Imperial is a safe place. And countywide the oasis of Slab City is your best bet to wait out the epidemic.
Yesterday afternoon while hiking I found a white recent model Nissan Pathfinder with Arizona plates current to December, 2021 in the remote desert outside Slab City. It is located off-road where other vehicles may not spot it but so that it would eventually be found. The abandoned vehicle's owner is a mystery that perhaps you may help to solve with the clues of the find.
The Pathfinder is perched on a bluff such that a hiker or person on an ATV would find it. The current plates indicate it belongs to a Slabber or tourist from whom it was stolen. It is likely the owner is still alive because a vehicle of value with current plates usually means the owner's demise in order to use a 4-wheel drive such as this to scrap the range or to use as a Slab rental. I have found one nice vehicle per year out here for six years and know how the game usually works. The owner could not have walked away because there were no tracks, and he wouldn't' have bothered to slash his own tires. Yet the car was apparently towed there across the open desert before the tires were slashed, in reading the tracks.
All the tires had been slashed by a large knife after it had been laid to rest. It was cleaned of it's spare, all items from the interior and glove box, and the ignition key removed. Nothing else on the car was damaged except under the hood the battery and belts had been removed. It was placed here within the last two days from when I last passed this way.
My impression is it was a revenge theft where the vehicle had been taken last night, towed to another spot, cleaned of its valuables and the spare tire, and towed to drop in the desert for the owner to eventually find with the tires slashed and battery missing. The other indication that it was intended to be found is the tower left a soap clue on the front windshield in 2' block letters 'KMK' where the second K is written in mirror to make the mysterious acronym symmetrical. It appeared to have been written by a tall male because there were no smudges on the hood. He brushed his tracks on the sand out.
I walked a small circle around the car and found nothing of consequence. I followed the tow tracks across the desert to a Slab stem where nothing could be discerned. Then, while sliding down the cliff past Salvation Mountain, I stopped at one of the near residents to inquire if she knew who it belonged to. 'No.' So I asked, 'Do you want to call the police?' 'No. Do you?' 'No, I don't want to get involved either.' I walked on toward Niland in the 110F day for ice and came across the second find of the day, a sheriff parked off-road in the middle of nowhere with a Corona mask on and his nose to the ground as if sniffing out something. I did something I never would have on another day.
'Hello,' I greeted, and when he glanced up, I raised my hands and he told me to put on a mask. I obeyed to look like a bandito, and continued to walk within ten steps of him. I felt a need to explain myself in hobo rope suspenders and ankle weights. 'My name is Keeley, a retired schoolteacher, and I live in Slab City.' 'Go on.'
His bald plate was pouring sweat onto his scrub mask. 'I was wondering if you had found a body for the missing car I just located four miles over your shoulder?' 'Body? Body!' Where?' 'I have the car, do you have the body?' 'I can't tell you. You go first.'
So I described the site, pointed to the direction, and asked if he wanted the license number. He wrote it in blue ink on his green scrub glove that ran in the sweat. So I wrote it down for him on a notepaper. 'I'll call it in.' He went to his vehicle, and after the radio crackled a couple of minutes, returned with the information that the car is not reported stolen but belongs to a lady named Josephine (no last name) out of Bullhead, AZ.
He told me he couldn't leave the call he was on now, but that after he would drive in the direction I pointed to look for it. He thanked me and put his mask back on, and his nose to the ground. I hiked three miles into Niland, CA to sniff around yesterday's fire that put Niland on the map wiping out forty homes and turning 120 people homeless. There was no ice because all the store workers had been burned out.
I bused today to Mexicali, Mexico out of Coronavirus curiosity. ­The Mexico border, despite all news and government reports, is wide open. There was zero wait, no questions, and no one even asked for an ID.
About half of the people on the streets are wearing masks. Vehicle traffic is a quarter normal. Buses are down but taxis still running. The city has ordered all businesses to close but about 20% of them have refused to comply without consequences. Hotel prices are halved. Taxi prices are halved. Street hookers ply their trade as usual.
There is no run on goods in the stores as there is in the U.S. That is not the Mexican mentality, according to the locals. They live for the day and let tomorrow take care of itself. Street vendors and shop sole proprietors who rely on daily sales to live hand-to-mouth are profligate behind masks.
I walked into the Walmart where customers are required to take a squirt of disinfectant on the hands and to enter singly and remain 6' apart from other clients and staff while shopping. This store and other chains are broadcasting on loudspeakers every five minutes, 'Mexicali is a dangerous place to be. The reason is because you are on the streets and not at home. Go home and remain there as soon as you finish shopping.'
Rich Wagner was one of the early racquetball pioneers to make his way from Anywhere, USA by thumb and bus to the San Diego racquetball mecca. The only private club in the USA at the turn into the 1970s was Mel Gorham's Sports Center on Turquoise Street … a forehand with the small racquet from the Pacific beach. Wagner, and dozen of others, gathered at the club in the morning, ran the beach at low tide, partied late into the night, and slept in their vehicles or crammed into beach flats.
Handball legend Paul Haber was the club manager. There were no money tournaments but hospitality provided girls in bikinis and banquets. The draw sheets reached out the club lobby into the street with up to a thousand entrants. This is called the Golden Era of Racquetball spawned by its three originators: Bud Muehleisen, Carl Loveday and Charles Brumfield, all San Diego world champions of various racquet sports.
I started an anonymous sponsorship for arriving players like Wagner and hooked the superior ones up with the two budding racquet manufacturers Leach and Ektelon. Bud Leach and Bud Held, respectively, were cranking a handful of racquets per week out of a garage and shed. Wagner signed with the Leach stable and ran 4th-8th nationally through the Golden Era 70s. His style was dive and shoot.
(From the upcoming book 'Racquetball Stars of the Golden Era'. Photo by Art Shay with permission.)
I walked through the Mexicali Plaza Hotel where I have previously stayed in the modestly run-down cheap place. But, since one year ago, it has turned from a flophouse into a rather elegant hotel. The reason comes from India.
A year ago, India started running junkets of migrants on one-way tickets to Mexico with the intent of entering USA on political asylum. The Plaza brimmed with young male Indians for four straight months and the hotel reaped a fortune. Not so for the migrants. They are hiring a coyote on this side whom I talked to who takes them to a place at the nearby fence to jump with the guarantee that on landing they will be instantly nabbed by the US Border Patrol. If not, they keep trying or get their money back. In the turnaround, the US detention center occupancy has rocketed with 60% Indian people living free with three squares and a roof over their heads. The US may not deport them for they could be killed on return to their country and they can admit only so many over time.
The Plaza used the windfall to remodel the hotel from top to bottom as a tax break and raised its prices. However, the the hotel is empty, and no longer affordable to tourists like me. The Indians speak no Spanish so a Slab City resident has been hired as their interpreter and may soon may be able to afford a room at the Plaza.
An excellent book by Harry Steele Morrison entitled How I Worked My Way Around the World appears to be free online or you can get it on amazon.
One of the advantages of living in a town of dashing outlaws is their lonely pretty molls after the men go to jail. It is a moment to meet and talk with them without being suspected of having sex.
I visited one who related that her boyfriend had just revealed on the phone from Folsom that he missed her and to prove it she should go to Walmart wash and, 'Look for a tree with a chain and a spiral of branches. Dig under the point of the spiral for a surprise.'
Thinking it was a gun or booty, she enlisted me to guide her to the wash. We walked at dusk to three trees within a mile of my shipping container that during frequent hikes I had noticed had chains and straps hanging uniformly from limbs about 6.5 feet off the ground. These are S&M trees open to the public who stumble on them. Someone should tack a coin machine to the trunks like a car wash for high profits. The lady grew more excited at each, but there was no spiral of ground branches, and so I dropped her disappointed at sunset in the High Rent District.
The following day while scouting, I found a new Mesquite with two chains hanging like a trapeze without a bar from a horizontal limb 6.5 feet off the ground and around it a spiral of branches. A peculiar odor wafted on a westerly from the tip of the spiral, and I began pulling out the branches. Three feet down and I rocked on my heels!
Who, I thought, is missing with blonde hair? Everyone with his ear to the ground in Slab City keeps a mental catalogue of missing persons for one day, such as this, to find and identify a body, and become a hero. The protocol is to tell the Elders who decide whether to leave it lay to eternity or jerk the coroner's chain.
Silky blonde hair a foot long reached out from under the end of the spiral. In a terrible stench, I grabbed two big handfuls and tugged. There was a crack and I fell backward on my ass thinking I had snapped off the head. I held the carcass to the sunlight and slowly turned it end-for-end to see the face of a dog. It was a Yorkshire cross with hair that had grown after death to great lengths.
I took a strand back to the moll and told her she had been duped by her boyfriend. 'My ex!', she shouted, and ordered me to take her to the tree, which I did, but it wasn't to see the blonde.
The walking cure: "Walking Might Be the Best Exercise There is"
After trying it all… jogging is the best exercise there is.
Larry Williams writes:
BFR or blood flow restriction has good data on it for improving strength w/out heavy weights, etc…
James Goldcamp writes:
In bang for buck I would look at the high intensity interval work of Martin Gibala. The name "one minute workout" evokes charlatagnism, but the book is a good reference on short protocol workouts with real data. For me if you had only one tool (and your body) at your disposal I'd use an airdyne fan bike (you can generate a lot of intensity in all limbs that is easy on joints) and pushups.
The question on Slabber lips after the smoke clears over daily events is, 'What happened to the body?'
In my case, an explanation is possible if you read about 'Prom Night 2019' where a man in a dress marched into my newlywed neighbor's camp, fired two shots, and the next morning there was one less neighbor, down to three. They could not call the cops having cursed and mooned them the previous night.
So, where is the body?
The following mourning the remaining neighbors built an extraordinary barricade across the entrance to my driveway. It was 30' wide, 4' high, and tiered with a layer of tires on rims across the bottom, a thick seam of their belongings including books, clothes and rubbish, and topped by a tucked-in tarp.
I let them build it out of fascination, as the camp bride broke for the Slab Trade Circle to sell the rest of their possessions for gas money, in anticipation…
A gray Ford Explorer drove up, and the silver Elder through the window told the remaining two, 'Get out!' and drove off. The pair tarried to put the finishing touches on the creation.
I arrived an hour later in a Slab Cab that nosed to the blockade. The Kentucky driver rolled down the window to demand, 'This man hired Slab Cab to take him home, and by god, Clear the drive!' The two males lobbed glass bottles into the air above the van breaking and raining hundreds of shards on the roof that wafted in the windows and made the cab smell like whiskey. The neighbor groom dropped his pants, mooned the Kentuckian, who, drunk in the vapor, pulled a pellet gun the size of a .45. The guy saw it between his legs and scampered with his pants around his ankles behind a bush.
We force drove around the barrier to my container and called 911. 'Yes, I recognize your voice,' droned the dispatcher. After an update, she replied, 'The same three deputies who were mooned there last Prom night are on the way.'
We pulled out to the Library and were intercepted on a hypotenuse by the two jogging men, one with a video camera, and the mooner who stepped in front of the van, dropped his pants again, and hissed, 'F___ me, like in Kentucky.' On not getting what he wanted, he rose and smashed the heel of his hand on the passenger mirror breaking it, as the camera rolled.
We shrugged, stepped out, and I stalked the cameraman, as my driver raised a sawed-off shovel handle to the mooner's head. They back-pedaled to an Ironwood and stood their ground. I still couldn't grab the camera as the holder interviewed us with entrapment questions. Instead, I latched the driver's great bicep to prevent the downswing of his old barroom bouncer move of hitting him on the head and stabbing him with the club as he fell. I dragged him foot by foot back to the Slab Cab, explaining to the camera, 'He wants to collect SSI for the rest of his life and moon you in prison.'
We drove a minute to the Library to wait for the police. Suddenly, the Kentuckian sniffed the air, glanced over his shoulder and yelled, 'I declare. The sky over your camp is full of black smoke.'
I redialed 911 but before I could open my mouth the dispatcher burst, 'Yes, it's been called in. the firetrucks are right behind the sheriffs!'
I walked and arrived as the firemen watered the dying embers. The chief told me, 'This was a planned hot fire. The bottom tier of tires ensured a high temperature. Is there anything else you want to tell me?'
'Nope,' I replied, walking twenty yards to my ash and glass coated camp. I had just completed a fire science class: A normal fire reaches about 1300F; a human body reduces to ashes at 1700F; and tire rims raise the temperature to 2400F.
The next morning, I sifted the ashes for two bullet heads and can't report that I found them. The black scar remains across the drive that visitors call a funeral tyre and toss on change. The newlyweds fled to Arizona where they broadcast Youtube live handcuffed in the holding tank of a jail in a fundraiser for bail.
The rest of the story is up in smoke.
Mama Jean is or was the most popular Elder in the Slabs, depending on your detective work in the following footwork.
Ten days ago, Mama Jean disappeared in the Slab Walmart 500 yards south of my shipping container. I spoke with my neighbor who knows her better than anyone, and he took me on foot to her vehicle in the middle of nowhere. That it, the gifted '97 silver Buick was high-centered, mired to the hubs in sugar sand, and tilted at 20-degrees to the horizon with all four doors flung open. There was a half-pound of weed and her debit card on the front seat, but no keys. Clothes strewn all over and nothing in the trunk. The previous morning, her dog, who never left Mama's side, had turned up at my neighbor's bed licking his feet, and we couldn't trace his paw prints back to the car.
The neighbor took me by the elbow to a poleline track 100 yards from the Buick and, pointing down, instructed, 'These are definitely Mama Jean's waffle shoes. That is definitely the staff she dragged behind her for snakes. I'm not sure if Mama was wearing the shoes and dragging the staff because she couldn't walk 50' without falling over.'
However, seniors are resolute in the face of death, in the 115F desert, and I followed the sign along the poleline northwest for ½-mile to the sandy Walmart wash where it enters and drops due west. The distinct staff and wind-faded prints hugged the north edge of the wash for 1.5 miles to a cut-off track that climbs up to Salvation Mountain and with it the stick drag. Her footstep was firm and bobbing around bushes indicated it was nighttime, about 80F, under a full moon. She walked toward Salvation Mountain for 100 yards, got her bearings, and laid a distinct ten-foot loop as if wishing to be trailed back into the wash and continued west.
In one mile more, the tracks led to the edge of the High Canal about ¼-mile south of Beal Road. There is a cut step in the bank for entry, and no body in the weeds. The preceding is fact, and this is theory – she had arrived exhausted and thirsty, bend on all fours like an animal, drank, bathed to cool off, slept on the bank, and the next morning caught a ride with a good Samaritan.
Where was Mama Jean? The neighbor and I during the next two days contacted everyone she knew, and called all the jails and hospitals. Her floundered car was being tampered with, so we hooked a tow rope and jerked it out like a rubber band. We towed her abandoned trailer on Low Road that people were trying to steal in the wee hours to a safe spot. An ex-military Slabber volunteered to send up his 30-foot drone four days ago, but was pre-empted on asking permission by two police drones already buzzing Slab Walmart. Calls to the cops reporting a missing person were repetitive. A deputy came looking for me but I ducked because 90% of them are incompetent, 50% corrupt, and all green and muck up tracks.
Today, July 28th the case should be solved. Mama's social security deposit is made. Many Slabbers know her password and that she may carry a duplicate card. Within hours, she or her abductor will make a withdrawal. Do you think it will be Mama or an assailant? If the latter, the camera will catch a person in disguise, no doubt, and red flag the police. Or, it will be Mama Jean smiling toothlessly.
Update noon, July 28, one hour ago. The white morgue truck just stopped by with Mama Jean. Coroner Figurero wouldn't let me look at her, said she was too decomposed. However, he updated me. Two slabbers at 8am this morning, who never take walks in Walmart wash and never enter Ella's junkyard 200 yards west of my shipping container, claimed to have smelled Mama Jean's body. They followed the odor past the caretaker's vicious dogs to a VW van on blocks where they found the body. Then one of them ran one mile to the Oasis Café where a dozen patrons were admiring a commemorative photo of Mama Jean on the wall. The runner panted the news, and called 911. Tears spilled. The sheriff sped past my place to the junkyard but could not get past the dogs to the body. Out came animal control. They ran the gauntlet, or shot the dogs, and retrieved Mama's body. They stopped by my place for my version having tracked her, or someone wearing her shoes and dragging her staff three miles to the High Canal. I told the investigator that I believed my version, and suggested it might be an extravagant setup to get the caretaker out the junkyard to pillage the seventy vintage vehicles used in Hollywood movie sets out here. 'It's a theory,' I told him. The Coroner shrugged, and said, 'Please call us sooner next time,' and drove off.
They came out at sunset with no time to prepare. Four dogs circled taking turns taking chunks out of my legs. It was unprovoked in the middle of a road–black, white, yellow, and brindle–in a whirl. The result was six punctures, two fang rakes, and a 6" incision to the bone with a pulsing artery exposed. I tore a tank top to slap on a compression bandage and left a trail of blood for a mile door-to-door for materials. Got duct tape, needle-and-thread, superglue, and ampicillin. An army ex-medic offered Bacardi Rum into the deep wound plus a couple down the hatch before sutures. I don't drink. So, we pound with a spoon ampicillin into powder and sprinkled it into the wound. Three butterfly bandages of duct tape and a few drops of superglue apposed the skin sides.
The next morning I went to Pioneer Hospital where the doc said it was 'the worst dog bite in Slab history.' Surgery took two hours as I watched eight sutures go in and out with curiosity. The nurse yelled at me for 'not crying like a grown man' and it was over before I knew it. It was the seventh attack in five months. People ask why I get bitten so often. I reply that people who drive farther have more accidents. They are probably better drivers. That's me without the tires. Today, three days after the attack, the wounds are healing beautifully. I walked in 115F an hour to the Slab sand golf course and borrowed a 7-iron for protection. A medical problem is a gift to me, and this one was like Christmas.
The first in the two volume autobiography of Asimov is perhaps the best I've read.
If you like to learn, or are from NY, this is a personal eyeopener.
The second book in the series, after he landed on Easy Street, is boring.
"In Memory Yet Green: The Autobiography of Isaac Asimov, 1920-1954"
A good disguise book:
The Master of Disguise: My Secret Life in the CIA
Pheasant season just opened in Slab City and right on the tick of 5:51 AM of the shooter's time table a salute of fifty shotgun blasts startled me from sleep in the weeds. The shooting continued for the next thirty minutes until I decided to risk rising, and on peeking out the bushes discovered hunters stationed every quarter mile for as far as the eye can see. Every few minutes a hawk sound screamed through the air and dozens of bats flicked off the branches. The hunters were using hawk callers to uproost the pheasants, but hawks also hunt bats. It was a wonder the hunters didn't shoot each other, but as they didn't I felt safe in rising and walking out the battlefield. The scene put me in mind of the sheriffs chasing fugitives through Slab City. There are so many citizens on the run, that the sheriffs 'shake the bushes' out their loudspeakers, 'We know you're in there, come out with your hands up!.' The sheriffs are nearly as successful as the bat hawks who capture prey on 40% of their attempts. They don't necessarily catch the fugitive their looking for, but they get one.
Slab City is crawling with spies for the military, feds, police, and for Slabbers. The local town dick may be identified by her large breasts. All the undercover people look, dress, and party harder than the true citizens, and are hard to pick out. The only real cues are their hard pistol callous on the heel of hand, and they cannot hide an extremely high innate intelligence, which unfortunately is also prevalent among the residents.
Most of the spies are inserted long term here, but have arrived in the past two years in conjunction with thefts from the military base and macabre murders in the Slabs. You'll see tattoos appear and disappear overnight as part of their disguises. In regard to the recent decapitation of the knife sharpener, someone else found a head with a mop of curls on the ground not far from my camp. A neighbor approached it, was freaked out, and went for a stick to probe it. His companion kicked it and screamed in pain, for it was a stone with a wig on top. They called me to investigate and the wig looked exactly like my hair that had been cut two days earlier down the road. I didn't want to touch it either, but returned the next day, and on examining the wig it was not my hair but the ugliest piece I've ever seen. I took it to camp and washed it, and bought a balloon to stick it on in a window when I'm absent. I wear a different wig when I leave town so I won't be recognized and my place robbed.
The story of fresh air in hospitals ends in 1942 when a leading New York City hospital architect named Charles Neergaard published a layout for a hospital inpatient department that was so innovative it demanded copyright. The plan was two patient rows in a single building wing separated by a corridor that was conveniently serviced by one nursing station. One wing joined another wing - like an airport - and patients arrived, in many cases, healthier than they were released. The feature that made his plan so innovative was most of the patient rooms had no windows.
A windowless patient room today hardly seems daring, but in the 1940s it was a shocking proposal! It violated the centuries-old medical practice of the central role of hospitals in providing fresh hair to promote health. For hundreds of years, hospital designers had based their layouts on the foundation that in order to remain disease free and health giving, hospital spaces required direct access to fresh air and sunlight.
Neergraad's idea, however, won out. It was cost efficient, reduced the square footage required, saved nurses' sore feet, and has been followed to this day in nearly every modern hospital around the world. Today, a hospital room is to be endured, not enjoyed. I have often sneaked out in the cloak of the night, after paying the bill at the night cashier, to sleep in the woods, returning during the day for out-patient care.
Most studies show that fresh air brings these benefits:
• Boosts your immune system
• Calms the nervous system
• Cleans your lungs
• Good for the digestive system
• Strengthens the heart
• Enhances brain health
• Makes you feel happier
Mother Nature always seems trying to tell us she has some great secret. And so she does. Open the window, and the next time you feel a sniffle coming on, go to the country side.
Slab City is a school for the unorthodox, and a suggestion to traditional education, in a nod of gratitude to famous educator John Gatto for laying my own techniques as a sub-teacher of ten years. It won't do to tinker with schools and try to make them better. We have to start from the ground up in a free market place like Slab City and reconsider what education is.
The most enjoyable teaching is on a thick carpet or outside under a shade tree with no furniture, no blackboard, no textbooks, and no purpose. The discussion follows free flow thinking, with questions asked and answered, and I've never seen so much learning take place, for me and my students, anywhere else.
I tried to create the same feeling in the traditional classroom by literally throwing the text across the room to get attention, lecturing off the cuff on the topic of the day, rewarding paperclips for original thinking, and paying for projects in a capitalistic ploy that worked. It earned me the highest praise from students and faculty, while the third crafty side of education called administration fired me for being a maverick. I hit the rails, then the city streets of thousands of world communities, narrowed the best learning spots to a handful of utopias, and that was my passport to higher education in Slab City.
School is a major actor in the recent failure of America. The school crisis is an even greater social crisis. Our nation ranks at the bottom of the world's 35 industrial countries in reading, writing, and math. At the very bottom! My observation from the trenches is that our schools are designed to produce formulaic human beings whose behavior can be predicted and controlled.
Some form of free market in public schools is the likeliest place to look for answers to education. The free market would include family schools as at Slabs, homeschools, small entrepreneurial ones, crafts schools, vocational, and I favor the old man with a dunce cap behind Ronald McDonald fielding life's most mysterious questions easily from his vast learning, to compete with the government schools.
Students can volunteer for the kind of school they wish, even if it means self-education.
Whatever education is, it should make you a unique individual, not a conformist, and energize your spirit to tackle big challenges and achieve. It should make you a morally rich person who enjoys whatever you're doing. The better classroom for this for a child or adult is a rolling boxcar, city barbershop, hiking trail, doorstep of an uncharacteristic mentor, or weird town.
A walk through Slab City is going from slab to slab, that is, class to class, and talking to people. If they won't talk, just observe. Bring them an iced soda to open the can of worms of their lives that equal the most worthy biographies at Amazon.com.
Education is not the filling of a pail, but the lighting of a fire by the right person.
Tens of thousands of Peruvians and Brazilians live alone or with a few others in the Amazon. They're usually in a group of two or more huts on stilts and live comfortably with full bellies with Jurassic Park in their back yard. The further out you go, the fewer the number of huts, until you reach the sole hermit.
That was my intent in going to the Amazon in 1999, after being accused by the Bishop, CA sheriffs of homicide of a dead body I stumbled over while hiking the length of Death Valley. I found it quite easy to hunt and fish and live in the Amazon, where water was a relief after Death Valley.
All you do is get on a triple-deck boat from a major port at the rate of $10 a day, and travel the Amazon River for three days to a confluence. There you transfer to a double-deck boat up the smaller river for a couple days until it narrows and the boat cannot pass. Flag down a single deck fishing boat that doubles in carrying passengers and mail for a couple days. When it stops in too shallow water, sit on the bank in the mosquitos for a day looking at where no white flesh has crawled, pink dolphins jump, and the people wear rags or nothing, filing their canines to points, and you hope they don't invite you to dinner. Wave your shirt until a peca canoe comes by, and ride with it for a day to the last outpost of a couple of huts on stilts at the end of the stream. Pick a melon from their patch, eat monkey brains, the kids will knock down coconuts to drink, and hire a canoe to paddle deep into the bush for a day, and find someone living alone. If there is none, just have him drop you there w/ a fishhook, matches, machete, and bugnet.
The reason I returned is the jungle is the most inhospitable place on earth. It makes the Slabs in 130F feel like a child's cradle.
A con is intentional deception to cause a person to give up property or some lawful right. Con games are crimes of persuasion and deception. The victim always trusts the swindler in some way.
The stealing is accomplished by false pretense, false promise, tricks, scheming - and that's where the Slabber cons enter.
The Slabs are a con artist's playground. Each slab is a concrete classroom where you may learn from experience in the same way a clinical psychologist enters an insane asylum.
The three distinct types of con artists you'll bump into on the slabs, in ascending order, are:
Grifters

– Cons near the tourist spots of Salvation Mountain, Desert Museum and the Hot Spring who work out of a mental toolbox of tricks (dope for sale, guide for hire) for a few bucks over and over on weekends to fleece sightseers.

Opportunists- The entrepreneurs of the profession. They are the 24-7 artists with a ready set of operations and accomplices to defraud people all over the slabs.
Neighbors

- This is the scariest, most prevalent type who doesn't stop you on the street, nor cold call with an opportunity, but sits in wait next to you. He slowly inserts himself into your life so deeply that before you know it, everything you own is gone, and if he's good, so is your mind.
The essential elements of all of their scams are two people: the con and victim, though other parties may get involved. The mark is the target of a con man. The word comes from the carnival world – people who fell for rigged games were marked with a piece of chalk by slapping them on the back, so other game operators could pick a sucker out of the crowd. I had this done to me in Laws, CA with invisible paint and a sniper in the bush. In the Slabs the same thing happens, only a sucker is marked by texts circulating faster than chalk.
I love cons, as every red blooded American should, and studied them primarily for self-defense, like martial arts. My mastery is extensive from having built the Confidence Shelf in the 'grandest library in New England', and more significantly, after that, in having been conned hundreds of times in over one hundred countries around the world.
Con games can be broken down into two general types: scams that target individuals, and ones that aim at institutions and businesses. Individual cons are interesting and educational. Institution cons, such as engaged by 95% of the Slab population in bilking the government for welfare and SSI benefits, are boring and dropped now. We are a nation of individuals, which is why it makes sense to study them.
There are two types of individual cons: the short and the long. By far the most prevalent in Slabs are the shorts because the longs require groups and no one can trust anyone else for long here. The short con is a 'hit-and-run' requiring a small number of meetings with the mark to set up the swindle. The meetings are like five a five-step that you will recognize on your next stroll through town: the motivation, the come-on, the shill, the stress, and the block. It's all so simple and fast that only the last needs explanation. The block at the end of the sting is meant to dissuade a mark from going to the police.
In Slabs, when one Slabber stings another, it's almost certain the police will not be notified because nearly every citizen is wanted or has no ID. This makes it a con town by logic. A short con occurs in Slabs every five minutes around the clock, and one in a hundred gets reported to the cops. As I am writing the rough of this, a police scanner report blurt that a 'live YouTube broadcast of a man being beaten by one stick by many individuals in Slab City is taking place', and the sirens wailed by. A fellow had hit a dog with a stick, and the owner rallied her friends to take the stick, con him that they were beating him to death, while being livestreamed, with the dog barking revengefully, and the owner screaming to turn himself in to the cops because he had a warrant.
The opposite of a short con is the big store. These are long con games that can take days, weeks, even months to set up, but for all the work the payoff is astronomical. The only long cons I know of in the history of Slab City are the police and snitches, the military arms for drugs exchange next door, and the battle for Salvation Mountain.
The pros of cons are simple. Collectively, con artists amass billions of dollars every year in the USA, compared to a paltry few million dollars stolen annually by bank robbers. In the same thinking, the estimated 90% con artists in Slabs is so greater than the national average as to be laughable. The sky is the limit for a Slab con artist. A lone wolf can be wildly successful with a profit margin as large as his imagination. He's not a criminal; he's simply playing smart. It's a game that is his livelihood, like a sports pro rather than a nine-to-fiver. Con artists commit crimes because it pays and is more exciting than working for a living. There's no real effort and he doesn't pay taxes.
Do you want to know what the average con artist looks like? Take a look in the mirror. You can tell a con by his looks – average. But certain psychological factors set con men apart. The profile of a Slab conman is composed of a few murky traits that add to form a clear picture. The traits are:
He thinks cons are fun

- A con artist is in it as much for the kicks as the bucks.
He believes he is a criminal mastermind

- This is a thinking man's game, and he may be right.
His conscience is the size of an atom

– Con men believe they operate on a different plane of morality. (Once you grasp this, it grants some immunity to become a skeptic.)
He knows he'll likely get away with it

- A successful con arranges his games so the victim will be too embarrassed or confused to report it, and always has deniability.
There are certain muscles especially of the face that can make you attractive to a con artist. I learned this in veterinary phrenology. The first is the 'good deal' set. The jaw is thrust, the eyes stationary but irises circling a dream, and the nose lengthened over time in sniffing cheap goals. That's not the only mindset that causes muscular sets that con artists find attractive. If you are a wild dreamer, it will be defined by a certain look. A gambler? Slightly greedy? Somewhat desperate? Take a short course in Animal Husbandry to learn the physical features that reflect a mindset, or got to the bar without drinking for 3,600 straight nights, as I did, and just watch under your developing Cro-Magnon brows.
Con men are as American as apple pie. Keep that in mind as you look in their faces. If you look at any successful professional – a salesperson, marketer, trader, real estate agent – they all have the same qualities as the con man. The only difference is that one side uses the talents and collects sales tax, and the con man is taking the easy way out.
Con artists are everywhere, and in particular they pop out of the concrete cracks at Slabs. Don't think you can be conned? Congratulations, you just became the perfect Slab mark. The trick, therefore, is to avoid putting yourself in the position of the victim. Every con artist uses one simple tool – the victim's confidence in the con artist. When you trust the con artist, it's all over. In Slabs, he'll be able to take what he wants, when he wants, and as often as he wants until you're squeezed dry.
How do you avoid becoming a mark and having it spread around Slabs that you are a sucker? The answer is skepticism. I'm talking about a healthy skepticism of everyone and everything, without becoming jaded to all the good things in life. The philosophical skepticism that I prefer questions the possibility of certainty in knowledge until the last shred of evidence is evaluated, and then take action. Skeptic philosophers adopt fresh principles in stagnate atmospheres, and are catalysts to change. So, when you suspect something is a scam, look at it from every angle, come to a conclusion, and in Slab City the assumption must default to a scam. This doesn't mean that you, the skeptic, should walk away from it, but quite the opposite. You are fleeced every time you get on a Disneyland ride or enter a movie theater, and this is the attitude to take on entering the town limits.

Where to go if you've been scammed? Most people in more civilized places think local, state, federal. In Slabs, you only think local, and this dodges the sheriffs who stepped out the silver screens of silent movies as keystone cops. Few Slabbers have ID's while many have warrants which preempt admission as a citizen to the police theater.
Instead, when someone is appallingly conned, it strikes the social media, the cell grapevine hums, and a punitive con is leveled at the instigator. It is a con of the con, following the desert creed of 2:1 consequence for cause. I believe there should be a watchdog group for pending cons, and a welcome group to warn newcomers of the pitfalls in the first week's baptism by swindle. I know of no permanent resident who has not been conned, and let the months pass to laugh it off.

The thing that separates con artists from their criminal brethren is they almost never use violence. This is particularly warming in Slab City, and is credited to the town demography of higher IQ, individuality, and ability to take care of oneself. Slabbers are great with their brains and mouths. Slab criminals are in the top ten percentile of the nation's criminal masterminds, and the lower bracket ten percent come here for further education, and to matriculate to teaching for a cut of the profits.
Willie Sutton said he robs banks because that's where the money is, and for the same geographic reason you should come to Slabs because that's where the cons are. You can do much worse in life than to get an education. Come enjoy some of history's most notorious con artists.
Like a stage magician, the con artist misdirects suspicion. While everyone's watching for him to pull a rabbit out of the hat, he is actually sawing a Slabber's mind in half. You think he's doing one trick when actually he's doing another. You think I'm dying, but I'm laughing at you.
Petty crime is a way of life, and if you don't contribute you may be called John Law and run out of town as I nearly was in the first months for driving a rental car and refusing to use it to boost thefts and haul brass from the gunnery range.
The FBI crime clock shows one about one aggravated assault every minute, one burglary every 15 seconds, and one motor vehicle theft every thirty seconds across the country. The crime clock for the Slabs is about the same for the first two talents, but there is only one vehicle theft per week.
A walk through Slab City is like watching an episode of 'Dragnet', but there is so little violence that it becomes a habit. It's the best incentive for the walking cure for disease in the country.
Reading of two freight hoppers who called 911 while hanging between two cars after they became scared the train was moving too fast and are now in custody, puts me in mind back on the rails hoboing a ladder.
Across the Great Salt Lake I swept one year, with a forehand and a backhand on the six-rung boxcar ladder that didn't quite reach the lip of the top. I had latched on in desperation after the train had paused in the middle of the causeway for some mysterious reason, and started a few seconds later with a jolt leaving me separated from my pack and hanging by fingertips and toes. It's a cardinal hobo sin to leave the pack behind or I wouldn't have been suspended by these threads.
The technique of riding a ladder is pretty simple, which I had rehearsed mentally and physically for muscle memory many times on stationary trains. First, you climb to the top rung to try to reach the catwalk. On a short ladder, you philosophically pull out gloves and make sure rope is handy. You quickly run through a half-dozen positions using different muscle groups, tie on your hat, and prepare for the ride of your life … you hope. Don't forget to crane your neck out for branches, signals, and tunnels.
The vicissitudes of hoboing a ladder are exhilaration for the initial ten minutes, with the wind in the face and bucking the rung like a parachute in a whirlwind. This fades to boredom during the next ten minutes, and you fall to gazing between your feet at the wheels rolling with the same hypnotic stare of buying time watching the laundry spin at the laundromat. The next time a commuter train or subway car rolls into the station, sneak a peek at the large metal wheels. You'll see that instead of being perfect cylinders, they're actually angled. It's a clever design to allow the train to roll around corners without flying off the tracks. The wheel flanges holding the rails are tapered to thicker on the inside, as the wheels hug the inside of each track, it is self-steering to veer slightly left and right toward the rail. If I were to tell you a rolling stock wheel is 3' in diameter would be incorrect because the diameter changes an inch or so depending on the lateral swing. This is the motion that puts a hobo to sleep, which is the great peril in the next ten minutes of the ride.
I slapped my face, and splashed water on it. This fatigued the holding hand. But as long as I was about it, I switched hands, and tied on with a Boy Scout bowline on a bite around my waist and two-half hitched it to the ladder rung to lean on legs out from the boxcar like a lineman on a pole with free hands. I have called this the Daniel Leen in honor of the author of the first book Frieghthopper's Manual to North America that inspired me to catch my first train out of, coincidentally, Ogden, Utah.
For this is the First Transcontinental Rail completed in 1869 on the same historic right-of-way that opened the West! I recalled from my hobo sociology class that the original track looped around the lake, of course, with the golden spike pounded midpoint at Ogden, Utah, an hour ahead of me. Thirty-five years later the Southern Pacific created a shorter route of lesser curvature and flatter grade directly across the lake called the 12-Mile Cutoff. When the lake was diced in two by the causeway the northern became more saline than the southern because all of the three major rivers flow into the south arm. Water level also rose some feet higher on the southern end. The salinity difference has curiously created two distinct ecosystems on the lake. The south arm is dominated by blue-green algae which colors the water green, and on the northern arm the higher salt content allows the growth of a beta-carotene alga that gives the water a wine red color.
My ride was in 1985, three years before the company rectified the ecological effect of the causeway by installing a 30-meter breach to allow the salinity and elevations to equalize to an extent. However, you can still see on Googlemaps the disparity in the overhead view of the murky north and clear south arms of the lake.
Picture the earth and rock filled embankment as a narrow strip a few feet above the water so looking down at one's feet into the blue is like sailing! The train kept a 20mph sail for twenty minutes until the east shore began to approach. For the final mile before land tens of thousands of birds floated and frolicked along the shrimp rich causeway on my south side of the causeway, but few on the north. There were gulls, pelicans, many fall season migrants, and the black specs in the sky may have been eagles. The birds were inured to the passing trains, rising in a tide as it approached to hoover above me in a cloud, and then settling behind the caboose. Trains had cabooses then.
I waved goodby to the causeway as the train picked up speed on solid earth. The hands had grown weary, the legs fatigued as in the last miles of a race, and the neck stiff from reading too long. I hung like an animated pretzel for ten minutes each of the various rehearsal positions, until finally locking elbows around the ladder like the stay apparatus of a horse to keep it from faltering, and hung on and hoped. The thought to reach and pull the brake hose for an emergency stop arrived too late for I was in the final stages of exhaustion.
Rolling into the outskirts of Ogden, the train sided for an Amtrak, and I fell like a slug to the track, grabbed my bag, and snailed into the yard.
You can catch a freight train ride to freedom, but stay off those ladders.
To succeed in any field – business, sports, relationships, politics, war – good enough never is. You set your standards so high that after diligent practice even the flaws are excellent. At that point, you build a competitive edge that no other owns to reach the top, and remain. There, success breeds success, until someone else with a keener edge laughs you down.
Wrestling is my favorite spectator sport and coach Grady Penninger of the National Champion Michigan team demanded excellence. But one wrestler was an edge above that. George Radman, my paddleball partner, was a long-limbed 167 pounder who trimmed trees in our Lansing, Michigan during summer, swinging like an orangutan from stout oaks with the left while holding a power saw in the right. This became his edge on the mat called a cross-ankle pickup where he reached and snatched the opponent's foot out from under him, and no leg was stronger than an oak. Coach Penninger acknowledged Radman was the cleverest wrestler he ever coached, and the most nerve-wracking. I would watch George take national champions to the mat with a cross-ankle pickup, let them up, so he could trim them again and again. Coach would scream from the side of the mat until his watch stopped, but George just put his hands on his hips and laughed and laughed. He had the overpowering tree-trimming move. He battled weight constantly and saw no reason to hunger all week to make his weight limit when he could run in place in the sauna, spitting, for an hour to drop seven pounds before stepping on the scale, laughing.
Radman and I had a thing in common where I also fell asleep in the industrial laundry hamper before big matches in paddleball and racquetball, so they would know where to find me. I was to paddleball what George was to wrestling in having an edge. I had practiced for hours per day for years to develop a spin of the ball to make it rise like a top on an ascending string as it neared the front wall. Because air is cooler and more dense closer to the floor, my kill shots never touched the floor, skipping along like a stone on water on an air cushion. I suppose this is the first time I've revealed the physics principle. My The Complete Book of Racquetball would be laying around tournaments clubs across the country, and I'd sit in the bleachers watching other pros, including one named Rich Wagner, a handsome young player on the book cover with me, appearing a bit goofy in dual colored Converse shoes, so everyone assumed Wagner was me. The girls would squirm on the bleachers plotting how to lay Steve Keeley after the match, when after all it was Wagner. I would laugh and laugh because Wagner would be my next opponent whom I had taught every nuance except my edge.
The gigolo of Slab City is not the most handsome, masculine, best dressed, or smartest. But he has slats like popsicle sticks inserted under the epidermis of his penis providing a perpetual erection. The girls share his secret only with their best friends, and the men complain that he gets more 'seat' than the Rhino Room outhouse at the Music Range. Understanding how monopolies work, I asked him how, looking for an edge. He replied, 'To succeed in this business, you have to move in a new direction of adding value to the relationship.' He laughed and laughed so hard his crotch began to clap.
My personal recollections between the lines of De Graff's Headhunters of the Amazon include the same items 150 years after De Graff describes them well: Bird eating tarantulas, 400-pound fish, a green pharmacy, instant thunderstorms, rivers rise 20 vertical feet in 24 hours, people perched like frogs on water for a month, alligators as long as Cadillacs, cane blowguns, headhunters, vampire bats, killer hornets, tusked hogs, 30' snakes, ayahuasca, heart palms, paranormal exhibitions, handhewn canoes, telephone trees, strangling figs, ravishing women, 10' pumas, colorful parrots, triple-deck steamers, sapo frogs, army ants, malaria, butterfly clouds, howler monkeys, electric eels, flesh eating piranha, algae covered sloths, pink dolphins, unmapped regions, and happy faces.
Summer car theft is rife in Slab City when occupants leave their camps to vacation in cooler climes. Expecting to find their vehicles on return in the fall, they are surprised but should not be. This is the number one town in the nation per capita for auto theft.
The five cities with the highest car theft rate, according to the Federal Bureau of Investigation, lay along the Pacific where the fine weather keeps them looking fresh: Albuquerque (7000 thefts per 100,000 people), Modesto, San Francisco, Bakersfield, and Stockton. But none has the frequency nor the style of Slab City with the highest criminal genius population in America.
Anyone who lives here has signed in blood an unwritten contract that anything he owns may be taken unless he protects it. The old cartoonist Dogpatch, who lives near the Pet Cemetery, should have known better when he left by public transportation two weeks ago to sell art in Los Angeles. There are a dearth of cars among the summer residents that made his cherry red Corvette a target.
With so few running vehicles an enterprising young man stole a truck in order to steal the car. He spotted the blue pickup stuck in the sand up to its hubs on the southern fringe and tried to unearth it. The miss driver lost patience in the heat and walked away for help. He got the vehicle out and hotwired it.
Driving to the lady's camp to return her truck, and collect an anticipated reward, he hooked onto the red Corvette in broad daylight and towed it to her camp. It so happened she owned a dented yellow Corvette with balding tires of the same make and model sitting in the back yard.
It's as common as roadrunners in this town to maintain duplicate vehicles: a beat-up one that one pays minimal insurance on, and a purloined lookalike that is then painted the same color to make them twins. The driver's door is then switched to install the old VIN to the newer car, which passes inspection in the sheriff's eyes, at the old insurance rate, and the old car is parted out as needed for the new.
The double carjack would collect two fees.
The day after the double theft on my mobile library route, I zipped from camp to camp to gather pieces of the puzzle for the big picture. With an overview and the pieces, any mystery may be solved. Books are icebreakers and bribes for clues. I talked to a witness who watched the thief hotwire the pickup, to another who saw him hook it up to the Corvette, and drove to the stuck lady's camp on the east side. On her doorstep I asked her to turn in the Slab shoplifter, but she wheeled and, a few seconds later might return with a pistol, when I was gone.
I needed counsel, and swung into Camp Eden in south Slabs run by a Mama, as is often the case with huge craniums and foliage on the chin, overseeing a neighborhood of some dozen like-minded citizens collected from all parts of the country in the name of freedom and anarchy. Their shanties hem in a circus tent patchwork of tarps, blankets and shower curtains, inflated by a green cloud of marijuana smoke. A group of eight Slabbers perched on cross-section log seats around a spool table chewing the cud and passing the pipe.
They are criminally intelligent, notwithstanding soiled and ragged costumes from hard lives on the slabs, with unblinking eyes and white heads, not with the frosts of age but from the effects of exposure and the sun. One has a pet mouse named Jonah swimming in his dreadlocks, looking out as I spoke.
After describing the double theft, a Chinese hippy stood on his log and proclaimed, 'May a smile crease the face of any outlaw here would stoop to it!'
Everyone smiled broadly except one sullen young man with a bushy beard that seemed to have no mouth.
'He should go to jail!' I emphasized.
'Throw away the key!' shouted Mama.
'How long do the sheriffs look for such skunks,' demanded the Chinaman looking down at the young man.
'Three days, I replied, 'and then they give up.'
A smile like a wave on a sand dune swept his face. Our glorious unwritten constitution with expanded rights had protected us, and he would never steal again.
They were laughing until they wept, as I left to continue the book trade smelling like a joint.
A documentary about Slab City is available on youtube.
"Slab City: The Last Free Place in America"
There are five constants in Slab City found nowhere else in the world:
• Freedom
• Lawlessness
• Drug use
• Poverty
• Reading at sunset
One hour before each summer sunset 20% of the population is seen under a shade tree in a scavenged easy chair reading a paperback with his feet propped up on an ice chest. The citizens read until sunset, and then pull out a headlamp to read a few hours more. Some fall asleep on the spot, and their books are stolen by those who have finished theirs. This was the stimulus for the Mobile Library on my Honda motorcycle.
"Dust rising - Salton Sea's toxic dust to get worse and worse"
Bo Keely writes:
Bill, u forget how intelligent u are. u hit it on the head a year ago in Slabs saying the alkaline air makes the climate here almost intolerable. it isn't the heat, nor the Salton Sea, but the alkaline soil that is absorbed into the air creating a 'coal-miner lung' effect. i can feel the sapping effect of alkaline dust on my skin and lung lining walking any day over 100F. at that temp the air is also rarefied to provide less pressure making it more difficult to breath like being at altitude. i can walk anywhere else in the world at that temp w/out a problem, but not here at 120' below sea level where the air is alkaline.
last weekend it was only 105F but i walked too long following century-old brass survey markers and the remains of the surveyor's camps into the Chocolate Mt. gunnery range and ran out of water and got discombobulated. i sat on my hat during a rest stop to keep off the hot ground and forgot it. that left me walking hatless six more waterless hours into the sun and i suffered for it. finally, i could walk no more, not a step to save my life, and collapsed in the scanty shade of a Palo Verde for two hours til after sunset to recover. the problem was that after the sun went down i couldn't see where i had parked the motorcycle, which meant more hiking but by then my tongue had shrunk from it's previous dry swelling that nearly blocked the oral passage. you'll be able to hear of similar exploits in Texas Ranger 'Big Foot Wallace'.
The alpha female outlaw of Slab City once advised me, 'Beat your opponent psychologically and all things flow from there.'
Then she robbed me.
Her brain is wider than the sky above the Slabs, and her scares are the scars in nearly every mind in town. She terrorizes them before she plucks their properties clean of valuables. These are her chief techniques to look for:
• Finger paints feces on windows
• Shreds clothes on a line with a razor
• Drops meth needles on properties
• Poisons guard pets
• Slashes water containers
• Plants stolen articles at camps
• Trojan gifts with spyware
• Sleeps with significant others
• Deniability - screams at night, 'You're robbing me!' to elude the chase
These PSYOPS make the Belle a bullseye for our top outlaws, male and female. They call her Sun Tzu with a vagina. She allows them to seduce her, and then each has gone to jail or disappeared.
Belle's tactics, as in sport, politics and business, set a backdrop in the subconscious. It softens them to become thankful when she doesn't steal, grateful when she eventually does, less likely to intervene, and kills any courage to retaliate.
However, two men are stepping up to rally other Slabbers. One threw a potluck to raise money to hire two large girls to 'beat her within an inch of her life', and another raised an empty jug and toasted, 'As soon as this fills with whiskey I'll push her down a mine shaft.'
The mind has no farewell. There's a war out here, and it's not about who's got the longest knife or most bullets. It's about who controls what the other side thinks. To date, the Belle is on top.
I met someone who invests by heavy construction company activity. He claims that heavy construction leads a rise in certain commodities as well as the general market, and that the top companies he monitors establish a rough lead time for investment. It would seem easy to identify the top ten companies online and chart their activity vs. specific commodities and the general market to see if it's true.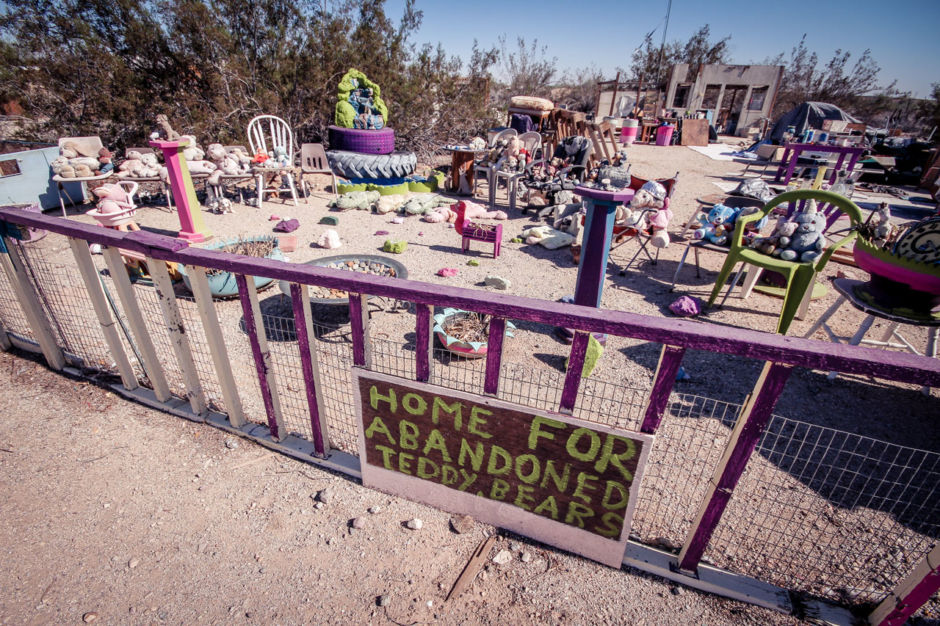 I've been busy at Slab City. The three year era of rental cars expired when I pulled my old Ford Contour out of mothballs and it promptly blew a head-gasket. So I'm riding a Honda 185 motorcycle that is fun. I put a sidecar on it that fell off, so I'm looking at the world again between the grips of the Honda. I've been sleeping in a shipping container on the rim of the Walmart wash where a couple people were found in a public display like the Tarot Hanging Man card. Slab City has changed dramatically in the past two years since DailySpeculations began printing some of the Slab series that are accumulating into a book. The surprise is the power of the press that has catalyzed the shift. There has been a tremendous influx of travelers, weirdos, and anarchists who used digital devices to research 'Free places in USA' for which there is a preponderance on this town. They are marijuana smokers down to the last man and woman, supplanting the methamphetamine population. The cultural impact is vivid: Marijuana, just legalized in California, is basically a sedative, whereas methamphetamine is a stimulant. The town has become safe and boring to and because of this author. I'm going to get on the motorcycle and drive south to San Felipe, Baja to finish the book, and then look toward new horizons.
I ordered fifty books of Narrative Press from Amazon that arrived last week.
The postmaster remarked it was fortunate that I brought a big bag, and I rode the motorcycle lopsided to my camp.
The first book The Oregon Trail: Adventures on the Prairie in the 1840s by Francis Parkman is easily the best account of pioneers of the hundred I've read.
It's a cliche to say Parkman put me there, but he did, ready to trade in my motorcycle.
I was just notified by a historical foundation that there are no longer any court clubs in San Diego.
They've all been leveled or converted to doughnut shops and Crossfits.
The IRA cannot hold any tournaments in San Diego, and for the first time no player in the top 50 hails from the mecca.
There are no courts to play on.
That's a feather in my cap.
All the Slabs rest on these three words: Might is Right.
I will try to describe life here in a rational and straightforward manner. Human rights are not determined by justice, but my might. Hide it as you may, the naked fist rules and makes or breaks kings, as of yore. All of the other theories are lures and lies once you enter the town limit.
It is the greatest human example of the Law of the Jungle that I have ever visited. The expression means 'every man for himself'. I've been in every type of jungle around the world, and the code of survival is the same in Slab with reference to the superiority of brute force or self-interest in the struggle for survival.
The phrase was used in a poem by Rudyard Kipling to describe the behavior and obligations of a wolf in a pack. In 'The Law for the Wolves':
Now this is the law of the jungle, as old and true as the sky,
And the wolf that shall keep it may prosper, but the wolf that shall break it must die.
For the strength of the pack is the wolf, and the strength of the wolf is the pack.
Every great Slabber is a lone wolf, for individualism runs strong in this anarchist community. But, when he must, he banks with others, to fight other packs on the trail. Everywhere Might is Right.
The Slabs consists of a warren of trailers and shanties on the dark squares of a checkerboard of WWII cement. The town rises in honor of Woodstock along the open road that Kerouac wrote about. It offers freedom lovers unmatched profoundness in contrast to the surrounding America.
A lion's share of that freedom is accepting its tenet of social Darwinism. The term is used to refer to various ways of thinking and theories that emerged in the second half of the 19th century. It applied the evolutionary concept of natural selection to human society, especially in isolated ones like Slab City. Scholars still debate the extent to which the idea provisions opposing aggressive individualism. To roll it out into the open, Slab City believes that power, strength and superiority are the mark of a moral human being. Inherent human rights are nonexistence. Human rights instead are the spoils of the conquering man, and only to be enjoyed when they are taken and defended.
The core Might is Right gives the superior brain and brawn an excuse to take control, and the weaker a reason to violent revolt. 'And, that's the way it is,' as Walter Cronkite might sum the town's morals.
Moral values undergo a rampant change on passing the abandoned guard shack outside Salvation Mountain. They are the standards of good and evil which govern an individual's behavior and choices. Individual morals are sure to differ inside and outside this town, and a visitor who stays long almost always undergoes a paradigm shift toward social Darwinism. There is no middle ground in defending yourself and, either, rising or falling. Strong personalities are built and broken here.
The key is how to manage to live together? It is an outlaw town in the sense that there are no laws, and every disagreement that I have ever seen – thousands – have been solved by the threat or execution of the sword of principles defined in the Victorian book Might is Right by Ragnar Redbeard. Published posthumously in 1890, it heavily advocates egoistic anarchism, individualism, amorality, consequentialism, and psychological hedonism. Egoistic anarchism is particularly interesting in upholding extreme individualism without regard to how well or ill humanity may fare. It rejects conventional ideas of human and natural rights and argues that only strength of mind or physical might can establish moral rights. The response to the book has been nothing more or less than either love or hatred, which is the same reaction of every visitor to Slab City. It is regularly featured on the most-banned book lists, as this outlaw town is denounced as the most desperado to be shunned.
The book and town are a veritable political and philosophical earthquake, marking the collapse of a false and depressing ideology that has held sway for 2,000 years. The thought is positively startling. Little of what you know is true. They may take who have the power. They can keep who can.
Some Redbeard quotes echo what I see daily in Slab City:
'If a man smite you on one cheek, smash him down; smite him hip and thigh, for self-preservation is the highest law.'
'The natural world is a world of war; the natural man is a warrior; the natural law is tooth and claw.'
'Nothing so lowers a lover in a virile maiden's estimation, than for him to be whipped in a personal encounter with a rival.'
'A condition of combat everywhere exists. We are born into perpetual conflict.'
'Every man's hand against every other man: except where living individuals have formed temporary partnerships. When one partner breaks the mutual agreement, the combine is necessarily dissolved, and all become enemies as before.'
'Every organism, every human being, must conquer or serve. This is an ultimatum.'
'Sociology is a biological problem and nations are herds of cattle.'

Slab City supplants the ideal of what is right, beautiful, and pleasant by the terrible consequence that Might is Right. It is fearful to think of what would befall humanity if such were to spread among the masses of people. And it has already begun to spread.
The Law of the Slabs is that those who are strong and apply ruthless self-interest are the most successful. This is a zoo of predators offering contrast to the rest of USA. It urges us to face reality and deal with life as it really is rather than what we wish it was. The town is not what it should or must be but the way it is.
I'm open to the idea of the Law of the Jungle having survived it in as many desperate situations as the spots on a leopard. There has been nothing else since stepping into the Slabs. However, it may take others a week to acclimate to Might is Right.
There are a lot of terms thrown around here – 'Law of the Jungle', 'red in tooth and claw', 'survival of the fittest' and 'social Darwinism' – but the waffle reduces to Might is Right. The town asks no questions and gives its reward to the strong.
Slab City is the most recycling city in America. Recycling is converting waste into reusable material. The town is a giant recycling plant where the machines are the people on a desert surface, ever sifting, until the final unusable trash covers the town like volcanic ash.
The types of recycling are:
CRV (CA Redemption Value)

– Every bottle, can, and jug is redeemed.

Metal

– Recycling brass shells from the Chocolate Mt. Gunnery Range is big business.
Wood

– All scrap wood is used for construction or campfires.
Food

– Everything is eaten.
Textiles

– Everything is passed on, or put on free tables near the bus stop.
For human waste, there are homemade porta-potties or dug holes in the ground, with some compost. One gentleman moves a tripod latrine around, sits and shits, with a blanket modestly covering him, to camouflage his droppings with the dogs'.
There is no infrastructure of electric, sewage, or water. Everything is hauled in. There is no need for recycling bins.
Basically, the town looks like a checkerboard dump of scrupulously clean slabs kitty-corner to heaps of trash. It's well picked through because one Slabber's trash is another's treasure. Light trash blows into the desert on weekly westerlies called the 'garbage delivery', and the heavier stuff has accumulated like slag over the decades.
No one can afford nor has the transportation to go to the county dump. There is no need to haul discards to the Goodies (Goodwill's) and Sallies (Salvation Army's) because Slabbers would have to bus long distances to retrieve them.
The year-round population of about 200 are the have-nots. The snowbirds arriving by the droves each fall are the haves to dilute the disadvantaged population by 5:1. They put their discards on a 5-acre plot called Walmart, where everyone walks along somewhat organized aisles among cactus and creosote to pick what they like.
Sunday Madness is when the weekend tourists leave behind their valuables. My strategy is to radiate out from Walmart into their vacated campsites and collect items to redistribute among the worthy. I've given away a piano, motorcycle, car, bicycles, camping gear, food, clothes, bow and arrow, and musical instruments.
One man stood at Saturday open mike at the Music Range and declared the town was a garbage dump. The audience knew better, and dragged him from the stage, beat him, and tossed him in the bushes.
An elder affectionately called Elderberry for many years was the town 'Hangman'. He was handed by police and locals the extreme sinners to determine their public fates. He recently passed the gavel to the town Elders as a whole.
The Elders are old heads who appear continually groggy but regularly spurt beautiful answers to perplexing difficulties. Each has tutored for decades under the great instructor at Slab City, Dr. Time. They are tough, resilient, seasoned, and savvy. Prisons and the Slabs do not soften you up; they make you a piece of rock.
It is one thing to be fierce in battle, but it is important also, to be wise in council. The elders form a foundation of decency. They are modeled after the American Indian tribal elders, who are responsible for guiding the culture and philosophy when it goes askew. The elders are older, and have the respect of their own community. Not all are very old, but most are graying. They are closest to reminding me of the outer ring of Elder 'Guardians of the Universe' in Justice League of America comics. The Guardians were a ghostly race of extraterrestrials who are the founders and leaders of interstellar law enforcement. They are immortal and the oldest living things in the universe.
The Elders are watching. In Slab, they are a loose committee of seniors to investigate and deter horrible crimes. The qualifications for each is that he be on the far side of the following equation, looking back through the equal sign: As a child, one day I realized that all adults are imperfect and at that moment I became an adolescent; then one day I forgave them and became an adult; and then in one instant I forgave myself and became wise.
The Elders are not lawmakers, but instead mete out consequences for vulgar acts. It is their function to punish effectively, to remove the irritant and with the same stroke prevent others from stepping in. They meet in a council of texts (difficult to trace), and less frequently, by personal visits or trusted runners.
The situation is discussed, and recommendations made. This is modern frontier justice, also called extrajudicial punishment, which is motivated by the nonexistence of laws in this community. You just don't go out and hit wrongdoers – arson, rob, dislocate, or kill. It is has to be sanctioned by the Elders.
The justice represents what Mark Twain once observed, 'We have a criminal jury system which is superior to any in the world, and its efficiency is only marred by the difficulty of finding twelve men every day who don't know anything and can't read.' The Slab council is operated by men and women who are often illiterate, and able to blank their minds to pass cool decisions.
When a person enters this lawless society he doesn't necessarily agree to abide by the customs, but if he crosses them he becomes liable to the Elders judgement. The due process is that he is clearly warned. If he continues to cross the line, then he becomes an outlaw even to the outlaws. The verbal gavel falls. He may choose to stand and fight, or to flee. That choice is the essence of freedom.
The Elders have evolved a social system over time, a code of moral-political-economic principles, which determines the association of the members of the community. Only in rare instances do they rear up on their sinewy hind legs and roar. They usually hire in-house specialists – arsonists and strong arms – but nevertheless rarely call on old out-of-town relationships to pay old favors. The Elders do not involve themselves in the hour-to-hour bickering that is a part of town life as fleas are to an infested dog.
Ethically, the system is more forthright than regular American law and order. There are only two fundamental questions the outlaw town code must answer in order for the Elders to act: Does the social system recognize individual rights? And, does the social system allow physical force in human relationships? The answer here is 'yes' to both.
People come to Slab City just to disappear, to get off the grid, and they don't want leaders. The citizens without laws are the can openers of American life elsewhere, so their actions should be studied, and they should not be surprised to hear of the Elders taxing duty.
The Slab summer of 2017 will be remembered as the Battle of Good and Evil. It was three hot straight months of daily debauchery that has rarely occurred before. I look at the difference between good and evil as a kind of foul line in baseball. It's thin, made of flimsy lime, and if you cross it, it starts to blur where fair becomes foul and foul becomes fair. The line is determined by the individual according to his moral values. Examine yourself, set firm standards, and you create good and evil in Slab City. If you grow blind to the line, the Elders are the umpires.
Nothing was sacred this summer. The police were useless; even an obstacle. We needed one Texas Ranger, or the Lone Ranger, but lacking him, the task fell into the hands of two traditional strong-arm personalities. They were good, decent men. One was the drug lord who I did medical and legal for. The other was the primary Slab strong-arm and part-time arsonist. Each represented what the Godfather wanted to be. Few in town except the Elders knew they had died in back-to-back methamphetamine heart attacks. After they vacated, wanna-be enforcers quibbled for the alpha position and none possess the chutzpah to pull it off. Without limits, this outlaw town fueled by meth has gone haywire. The atrocities have been sad, interesting, and newsworthy. I started car camping in a widening radius from the center. There, still, I refused to underestimate the decency of the human race, particularly in America. The Elders stepped in, and the town is restored to even kilter.
Slab City is a town of young anarchists in a disenchanted nation, where the council of Elders keep the seams from bursting. Otherwise, I believe it, would evolve into a single strong-arm dictatorship. If you study the portraits of the most brutal dictators in world history – Hitler, Stalin, Leopold, Nicholas II, Lenin, Dada, and Hussein - they share the same facial features. The frown creases run down from the nostrils, mouth line forms a big upside-down U, thin chins, long ears, receding hairlines, and fiery eyes. However, if you could see the Slab City Elders around a kitchen table, there are only the fiery eyes and cheerful structures.
Grown men and women do not need leaders, but now and then they need little reminders. A rebel grows old, and sometimes wiser. He finds the things he rebelled against he must defend against the newer rebels. Even this leading lawless town in America needs some moral guidance now and then.
In schools where our elders are books, I once championed a teaching program in high school to bring in seniors as volunteer teachers' aides. No thrones or crowns, just gray hairs and wrinkles of men and women who had lived the longest to predict the students' futures by reflecting on their pasts. Their rule of accumulated wisdom was, 'Give them what you know, and let the kids make mistakes. Circle the wagons and hammer down if they cross the line.'
The people on the road leading to Slab City pity their buckle-kneed Elders, fearing the day they, too, will join their ranks. The elderly pity the younger generation, well knowing the trials and tribulations that lie ahead of them. Listen to your Elders, there isn't any better wisdom for you. In this way you have the advantage of living life backwards, and that is where your future lies.
The spectacle of public hangings in old England, where criminals were hanged in front of enormous crowds, were the largest social gatherings of the time. Picnics, children, barking dogs, and sweethearts on their boyfriends' shoulders were brought to watch the criminals die by hanging. A whole lot of offenses could get you stretched. Vendors would show up early to set up their food and mementoes related to the hanging. Pamphlets would be sold which claimed to have printed the dying speech of him with the rope collar. Known as the 'Last Dying Speech', the quotes were usually fake, as the truly inquiring rushed to get good spots close to the gallows, in hopes of hearing the final address. Sometimes he dropped still publicly shaming the hangman, the audience, and abuse of the times. It was not a quick process, since it was a short fall, the neck would often not break, and he would have to strangle to death, which took several minutes. Sometimes the families and friends of the dying would be asked to pull down on the legs to help speed the process along. This whipped the crowd up into riots, fighting and rolling in the mud; bets had been made on how long the hung would kick. After he was dead, the mob would rush the stage to try to get a souvenir. Hangmen were known to flog the body in order to cut off pieces of clothing to hand out. The rope was also cut up and sold, the cost based on the crime and fame of the hanged.
It was obviously an important occasion, that carried into the old US west. The collar carnivals were brutal things to witness, no matter how guilty. That was about as much conversation as is needed to sway the pop-eyed cowpokes away from the same position. Necktie parties saved many a young or potential criminal his life. Men were not hanged for stealing horses, but that horses may not be stolen.
In Slab City, the show of prevention carries on, with an intellectual twist. The more macabre and public the humiliation, the more reflective as a deterrent. Death is not so important as the shock and exposure. It has been determined in this outlaw town that an ounce of public example is worth a pound of cure.
There certainly is no harm among the lawless in striving for more graphic examples, which fall short of the death penalty. Public astonishment works where all else fails, despite what outsiders say, including the legal and penal process you are accustomed to in more civilized spectacles.
Here are some examples, in order of popularity, of how Slabbers punish in-house that others may be amended
1. Corporal Punishment – Corporal punishment is a tradition in Slab City, where due process is so slow and often unavailable. The thought process of residents seems to be, 'You have wronged me. I won't sue you, for the law is too slow or nonexistent. I'll ruin you!' This has been a bumper year for assaults on women. One I fetched water for was beaten on the body, but not head, by a pipe for stealing. She denied the light fingers but accepted the bruises on arms and legs philosophically without covering them up. Another female was hit in the face by the end of a 4×4" and, smitten, the next day moved in with her caveman. The black and blue marks seem to be like relief confessions with debts paid.
Any local punishment is colorful to draw attention. One thief was hitched like a piece of bacon to a truck bumper and dragged along the town streets for all to see, but slowly, until he was cured. Another resident, though not a churchgoer here, tied a cuckolding parson to a chair on his car bumper, and drove him to the front door of church on Sunday morning to greet his congregation.
You have not been assaulted or restrained until you have shaken with fear like a rabbit about to be mouthed and bruised, and then in a burst of adrenalin free yourself, and gone under a bush to think about what happened, and rehearse what better way to react the next time. Assaults like this are usually against overwhelming numbers, called 'making a mountain' on another person. After a few like this, the thing to look for early on in a fight is smiles. I like a man who grins while he fights, because if I am beaten he will let me live. For this reason I never smile, just for the psychological advantage. The best must be punished in the worst way where there is no other cure for the wrongdoing heart. Jack Black had the biggest, and he confessed, 'The whipping post is a strange place to gather fresh confidence and courage, yet that's what it gives me, and in that dark cell I left behind many fears and misgivings.'
Torture marks are extremely common in Slab City, where people wear them as extended advertisements. They are able to spew tales of awe, like Ray Bradbury's Illustrated Man whose tattoos jumped to life when you touched them, and each tells a story. There is an annual Rave party at the base of Salvation Mountain where, two years ago, a woman was found with 'Bitch' carved in script in her back. I believe handwriting analysts should be brought in for such travesties, although perhaps the victim's crime was worse, that she paid for with indelible stripes.
2. Rough Music - Recently in Slab a bully pinned down a girl and had to face the rough music. Her slight boyfriend rounded up a crew to take shifts following the Palooka around town banging on pots and yelling, 'Woman beater!' The public humiliation spread wherever the bully went for a full day, until he issued an apology. This technique was used throughout Europe, also known as Charivari, to draw public attention via discordant mock serenade.
3. Arson – Very black smoke caused by plastic or tires with obligatory gasoline is the best smoke signal. On first sight, a mob reaches the place to cheer, 'Eviction Notice', watch the fire engines arrive, and later sift the wet soot for valuables. There are about two burnouts per month here.
The most memorable was the AirBnB fire that charged tourists $100 a night for a hammock above a dirt floor crawling with scorpions in a thatched hut, and pancakes. I saw the smoke while hiking toward sunset, and veered to walk by the flames leaping from the apex. Already a dozen sifters had beaten the fire trucks, and thirty more joined after the department left. The owner was thus evicted for shooting a girl with a BB gun, videotaping it, and claiming to the police she had been trespassing. I treated the man who started it after Magnesium shavings from a VW engine block, that burns without oxygen, sprinkled and ignited on his arm.
This is a town of firebugs with the highest arson rate in the nation. The arsonists are highly-sought specialists who accept $10 - $50 for a simple burn. Their angles at a burn would stagger Pythagoras. Slab also offers amateurs to come knocking in the night, push over your tent, pick a fight as a pretense, and burn you out when you protest, collecting their fee in the ashes. You may think ahead and, wanting your place burned down, pick a fight with a torcher, and then collect from the warming heartstrings of the neighbors, local parson, and Red Cross. Losing a home can turn a fat profit, and you may relocate to a better site, or finance yourself out of town.
The most recent torch at the Sausage Camp was a double-alarm fire set by a clever arsonist using a cigarette fuse - gasoline balloon, while simultaneously lighting the corner of a tent across town as he shouted, 'Fire!' as an alibi.
4. Rail out of Town - $25 is the going rate to get someone run out of town. Locally, it's called 'walking' a wrongdoer to the town limit. $50 will get him beat up on the way. A small group of vigilantes overcomes the victim at his door, without allowing him to pack, and drives him to the limit, returning then to rob and occupy his camp as part of the payment. The rail is omitted from the old frontier method of the offender being made to straddle it held on the shoulders of two or more bearers, but from Slab he is usually dumped by the RR track where he may wait on a freight to continue. (Not a bad option.)
Most walk-outs occur in the middle when a party calls on Mr. Jones and urges him on. Sometimes, a meeting is held in advance to decide the place and time, inviting all to gather at the foot of the home and join the post-drive robbery. This is a rare mercy giving the individual a chance to prepare to defend, or to flee, in advance of the mob.
5. Badge of Shame - I've been to every major USA city. In Boston they ask, 'How much does he know?' In Washington DC, 'Who does he know?' In New York, 'How much is he worth?' In Chicago, 'Who were his parents?' In Slab City, 'Is his nose busted?' If you don't have a black eye, bruises, or broken knuckles, then you go unadmired here. I have devised to avoid a fight, or get a date here, by making a scratch under my eye or fall on the dirt bike, and let the blood dry without washing until the threat has passed.
A badge of shame is a mark of shame, a stigma, that works in reverse in Slab City. In old England, under the Poor Act, paupers in receipt of relief were required to wear a badge of blue or red cloth on the right sleeve in an open and visible manner, to discourage others from collecting relief. In other parts of Europe, people were made to go barefoot to platform their submission as is customarily associated with lower status. More recently, in Bangkok, Thailand, the police switched to punitive pink armbands adorned with cute Hello Kitty cartoons, as are seen tattooed on the bodies of many Slabbers, that were intended to be worn as badges of shame for minor infractions. Those displays are reversed here, reminding me of an incident a few months ago.
The victim was a golfer in a hovel, and his arsonist so displeased by public sentiment from torching the place with the Campbell cans that served as nine holes, that he sifted the ashes until he found the One-wood. He went to him, with the driver in an outstretched palm of penance, and the golfer grabbed it. He drove the head with gusto into the chest over the target heart of him, who fell back as though pulled by a giant bungee. He got to his feet, thanked the golfer, and paraded from slab to slab shirtless, showing the crimson mark on his chest to all, who examined the horizontal lines of the driver head. They forgave and admired him, and gave him beers, every time he said, 'He didn't drive me out of town!'
6. Pet Humiliation - Regularly the innocent are also shamed. The animals have few quarrels among themselves, but weekly are caught among their owners' tiffs. The Pet Cemetery has standing room only for the strangled, raped, and barb-wire muzzled dogs in this so-called dog lover's paradise. As a vet, I was called to Poverty Flat to examine the three-inch carving of 'PhD' on a Labrador puppy's thigh. The P and D were particularly painful to view on the curves. The owner had figured the pup as the best defense against repeated burglaries, and had posted him at the entrance. After, the dog shied from rather than barked at strangers. Feeling worse, the owner gave the pup away, who now answers to PhD, and gets lots of positive pats.
7. Execution – Murder makes no sense as a deterrent unless it is newsworthy. The executions are carried out by a group, plus an approved 'witness for the public' who is trusted in the community to speak the truth. He becomes the town crier of the event rather than the people flocking to the gallows as in England, because that would be messy with the law.
A victim is invited into the desert for a party, sometimes his birthday, or a supposed rave, or to participate in the execution of another. When he is positioned at the remote site, usually on the adjacent gunnery range, he is seized, and the punishment begins, as viewed by the witness. What follows turns the stomach, without detail here, and only the general images given.
Canal drownings are common, about biannual, and cement boots in the concrete lined canal are unnecessary because the victim is usually stoned, unable to swim, and with a ladder out only every 200 meters, it is a steep climb from watery death. These slayings are conveniently blamed on accident, and for the reasons just named. Drownings in the hot spring are less frequent but more effective, because the body floats around and bumps into someone late at night, driven to the shores by a bubbly jet up the center. That person tries to make conversation with the floater before finally admitting the death, which is lengthy in his drug-crazed monologue. He cannot go to the police because he will be implicated, so it just floats around town.
Some of the other slayings to curb violence have been tying the person to a target on the bombing range, and rely and the sharp eyesight of the US Marine gunships and bombers. Another standard for many years has been dropping the person screaming down a vertical mineshaft, and letting him perish from thirst and hunger. (You may see their old trousers at noon.) In another, the public witness of the rattlesnake pistol whipping to the face of a man, who had plundered the valley where I lived, last remarked that he would not return. Finally, a person was stripped and spread-eagled on hot black desert pavement for the vultures to have their say. These California scavengers spiral in on 7'-wingspans, alighting clumsily like Grandpa McCoys, but swift to the anus. Their feet are useless for ripping skin, but their powerful beaks plunge up the entrails, through the diaphragm, and to the lungs, flapping and screeching at their own display.
The guideline for execution is the offender is incorrigible and uncontrollable, so let the great axe fall. It must be spectacular to piggyback prevention on removal. One man was cut into small pieces and found over the course of a month by various scrappers strewn in a ten mile radius about the bombing range. No one figured out how they got there, as they were handed about town for appraisal, but the reason was clear – he had ratted on human smuggling.
Execution is a business. If they kill you, they don't consider it murder, only doing business. They don't get much publicity. They just disappear.
Is public humiliation useful? The first premise is that whenever a human being, though commission of a crime, has exiled himself from decency, he needs to be reintegrated with it through suffering. The second premise is that suffering should be inflicted with the aim of bringing his psyche to recognize freely some day that its infliction was just. The third premise is to be a deterrent, to the individual as well in the community where he is shown, the punishment must be made memorable. The fourth premise is that Innocent third parties should be left out.
Shaming is on the rise. Across the US, we've shifted to a mode of scrutinizing each other for purity, and punishing people for small transgressions or no real transgression at all, just to blow off steam. Donkey ears and dunce caps are back in style in schools. Online shaming is cool. Politicians call each other out in public. Surveillance is welcomed in the name of conformity. Digging up a target's personal information – name, cell number, address, SS#, family relationships, financial history –to encourage harassment from others is SOP. Recently, a judge ordered two convicted shoplifters to carry these signs in front of an Alabama Walmart, 'I am a thief. I stole from Walmart.' In Indiana, a 22-year old skipped out on jury duty, and was ordered by the court to hold a sign, 'I failed to appear for jury duty' on a public corner. There is no sign that the new call-out culture is fading away.
The psychology of public humiliation is the same wherever you go. An unpleasant emotion is brought about by feeling that one's social status or public image has decreased from peer pressure. It is shame, the opposite of pride. People experiencing public humiliation may have diminished feelings of self-worth. Humiliation is related to embarrassment, but it cuts deeper and lasts longer because others are involved. While guilt is generally associated with doing something wrong, shame is connected with feeling like a bad person because others are watching. The victim characteristically wants to escape, but cannot. The humiliated individual may develop a variety of symptoms including paranoia, apathy, anxiety, PTSD, and repressed fury that may erupt into lashing out against innocent victims, as a means of release, or suicide.
Humiliation can befall anyone at any time, and more so in Slab City. The town is a showcase of public spectacle. There is no other way because the law cannot handle the community. If you forgive the Slab fox for stealing your chickens, he will come back and take your sheep. But if you humiliate him it denies and destroys his status claims. The victim either has to find the strength and self-esteem to come to terms with his shame, or if that proves too difficult, he must abandons the life he has built here and move on to start afresh.
Public spectacle is a round-the-clock crime prevention in Slab City. Laws are sand, customs are rock here. And the shamers are elevated in status.
About the only thing that hasn't been stolen around here is the honesty to thieve with good judgment. The town is a circle of theft, like a bucket brigade out one shore and into the other. You would think it an infinite zero game, but new goods roll in faster than new hands to grab them.
Their methods are varied and creative.I'm going to write them down as I learned them – with a smile – as a victim and from other victims.
• The most common technique is door-to-door knocking. If you're not there, he goes in and takes something. If you're home, he says 'Hello', and comes back later.
• The second most common technique is shop and steal. This is a walking town, and the rows or trailers and shelters are like Walmart aisles. See something you like, put it in a basket. It is done primarily at night since neighbors tend to form neighborhood watches.
• Campfire thefts are the third most common. A thief walks from fire to fire, observing the participants, and visits each in turn's camp to rob.
• The hot pool is another tipoff to the burglar who phones a comrade to make the heist as the victim frolics.
• Thieves love Saturday night at the Music Range. They bop by, listen to a song, watch the dancers and audience, and go rob their camps. They return to the Range to substantiate their whereabouts, and at last call pickpocket the sleeping drunks.
• Arsons are timed to cause occupants to flee, so those who arrive to extinguish may plunder.
• Dog theft is rife to draw an owner from his camp to be robbed.
• It's not easy to steal where the landlord is a thief, but the man I rented from kept a key and stole from me.
• The most lucrative housebreaks occur weekly when someone is carted to jail, and the early bird gets the worm.
• Each summer people pass from heatstroke, and the thieves invade like maggots. They tear apart the walls for jewelry, marijuana, weapons, cash, and ID.
• The opportunist is a walking lookout, with eyes open and ears open and hands open every ticking minute of the day and night.
• The thief thinks, and is right, that the most conspicuous is the least obvious. Every bystander thinks the other bystanders would catch a wrongdoing.
The boldness of thieves is not surprising if you put yourself in their shoes. No one is going to notice if you train long and hard to act natural. Some actually prefer to break into the front door, and explain that they had been hired to work on it by the owner. I caught one burglar doing this, and called the owner, as he made his empty-handed getaway. Most thieves labor hard to make it so obvious that nobody notices.
Big city thieves use cars. You gotta have a car to burglar to carry the stuff and get away. You can't use a car in Slab because it would be one of the few running ones, likely to break down, and the cops would intercept it pulling out of town. So, crime is always afoot, making it more interesting for the spectators. The action scenes are contained and in slower motion, and you can take part if you choose by stepping up and tackling somebody running down the street, chased by someone else screaming 'Bloody thief!' It's guesswork to figure who's in the wrong. It could be a distraction while your own place is being plucked.
Since the robbers have only fast feet and ATV's, they must commission a pickup to haul big booty from the adjacent valleys and gunnery range. There is about one case per year, including my mine three years ago, where the burglars 'borrow' a truck from a silent partner who does not report it stolen. He is protected because, if the truck turns up, he can say it was 'stolen' and the cops will reclaim it for him. If it's not implicated, the robbers return it with a commission in the truck bed. That's what happened at my camp, where the Slab thieves hauled off about eight loads over the course of three days, and slept in my bed, and cooked on my stove. That's why I have to smile.
Another cunning ruse is circular thievery. One crime has to be concealed by another, and so others will hire you. It goes like this: A accuses B of a burglary he has committed to victim C. C hires A to beat B up, rob, or burn him out. A tells B that C was the culprit, and C turns around and hires A to perform the same crime on B. Usually, B and C end up at each other's throats, while A gloats over the ashes that have covered the evidence of his crimes. For good measure A broadcasts the circle throughout town, omitting himself, but should be the primary suspect per Shakespeare's Hamlet, 'Thou doth protest too much.'
When the enterprising burglar is not burglaring, he is planning the next one. Who has the tidiest camp, the greenest cacti, the darkest yards, dearth of dogs, or the shades pulled? A search for original simplification begins. The basic burglar MO is to get in the easiest way, avoid confrontation, and make the unnoticed getaway.
Crime is terribly revealing. Try and vary your methods as you will, your tastes, your habits, your attitude of mind, and your soul is revealed by your methods. Sooner or later you will get caught, and may think it was all worth it.
Slab City is a well-equipped laboratory to study theft, and the instruments and strategies that have been invented to thwart them. Since this may be the town with the highest per capita burglary in the nation, at the rate of about two nightly among 200 residents, it makes sense that some of the best thieves, methods, and defenses here have been fashioned here, that may be applied throughout the US.
There is a hierarchal triangle of theft in this outlaw town, where the smallest thieves are stolen from by the fewer larger thieves, until the apex is reached that is an omniscient eye. That eye does exist, high atop a hillside by Siphon #8 of the Coachella Canal. It is a 5-foot wood sculpture like the all-seeing eye of the 1" logo on the George Washingtons in your pocket. Here the smart thieves climb and perch with binoculars, telescopes, or night vision goggles, depending on the hour, to case their board in the everyday game of Slab City theft.
Almost everyone steals.
I'm about to develop a new theory of the structure of criminal activity in Slab City. Most people who do well at crime are called Slab businessmen. Just because it is illegal doesn't change the economics of a town.
Their booty is their status. If you take small things frequently without planning throughout the day you are a petty thief. However, if you steal something grand like arms from the adjacent military range you are a gentleman of society, and everyone stops by to visit. I've arrived at this by knowing many of them, from the bottom to the top of the robbing heap.
The bare bones of the skeletal structure with the omniscient eye on top are occupied by the zombie like meth junkies who rattle throughout the night sifting camps for nickel-dime stuff to exchange at two all-night drug houses for methamphetamine. Fifty percent of this town's occupants are these Jekyll – Hydes. They are creatures of habit and action who, by second nature and so without want for a design, see something they need or might need and pluck it as a normal person might take a four-leaf clover on a lawn of green grass. Living hand to mouth, their fate is to move on when they become too conspicuous, get run out of town, or thrown in the hoosegow.
The flesh of Slab, however, the fewer and best, are the lone wolves. They have a greater range, riding Mad-Max ATV's and stolen vehicles to larger jobs, utilize some planning, and sell their loot for cash to the drug houses or townspeople. They also take custom orders from the locals, as the town's mobile Sears and Roebuck catalogue. Since they have no reported income, they get the least strung out molls. They are marijuana stoners, save no money, collect welfare, and live out their final days on medication provided by the state slabbering tales of yore in depreciated trailers to their old cronies.
There are no organized thieving rings here, except catch-as-catch can. The people are just too damn independent. They are physically robust and mentally sharp to not need, and in fact, to ward off, any organization that attempts to cajole them. Those crime rings are reserved for the tiny fractions of specialists of meth manufacture, gun assembly, scrapping the military range, and smuggling illegal aliens.
Down these mean streets a man must walk who himself is not mean, who has a sharp stroke of kindness in his heart, or he would not be tolerated in Slab City. The two types of thieves – Jekyll-Hydes and Sears and Roebuck boosters – are not heroes to anyone, but neither are they villains. They are, as stated, businessmen. They are so common as to be called the common man of Slab. Each must be a complete man and yet an unusual man. He must be, in the weathered sense, a man of personal honor.
The peace of mind of these crooks is remarkable. Outside a criminal world, a guilty conscience is the emotion as a result of some action that we've labeled or perceived as being bad or wrong. However, this is trumped in this outlaw town by the idea that every resident has been so wronged in the past by a third party – authority – that he cannot be held representable for nearly everything he does. He is merely acting out against past injustices. That anyone might think he or she can do wrong proves his moral inferiority. It's a topsy-turvy world. I have yet to encounter a guilty conscience in town, which makes them all the more light-fingered, quick thinking, and fleet of foot.
None is an intellectual, and instead it seems these common men were given the weapons of light fingers to battle the intellectual man. I find petty and grand theft here like door-to-door selling: it seems easy, requiring little talent, yet few people ever will do it well, and few manage to stick with it for very long.
The brain of a Slab thief is straightforward. He has a grid in front of his mind, and for anything in the visual world to reach him it first has to squeeze through the bars. A shovel, book, bicycle, or can of beans might enter. That information has to be broken into small cubes, and then packaged in two dimensional squares which are preferable. They take up less space in his mind, and encourage him more to steal from the outside world.
Strangely, it cannot be exaggerated how important property is to the people of Slab City. For many of them, this is the first patch of dirt they have owned in their lives by right of squat on State land. The things they put on it – their trailer, shed, and belongings – are their first possessions. At the same time, there is no one but the owner to defend what is his. This is what makes the town interesting and dangerous.
For, by nature, these people who have not had are covetous of those who do. The love of property and consciousness of right and wrong have conflicting places here. The sparks fly daily! Private property was the original source of freedom. It is still the bulwark here. The Slabs they build their lives on is a broad foundation on which nearly all of their psyche rests. And then, with one match, or one large raid, the footing is gone. It happened to me, and I've watched it happen to a dozen others. The residents fall back into two groups: The fewer socialists with an idea that there is no private property, who are fond to say, 'We would live exceedingly quiet if these two words – mine and thine – were taken away.' And, the defenders who believe that property is everything, our sole guarantee of freedom, and who like to say, 'You will not rob me even for the greater good of the community.' I think that every person's property is an extension of his mind, that nobody else has a right to, but himself.
As much as property theft is a regrettable element of the human experience, this dream destination has become a University of Slabs. Like other branches of learning, its reputation spreads far and wide, drawing learners from the Atlantic to Pacific. The campus rests snugly on State property between the Salton Sea and Coachella Canal. It is a self-governed oasis where outside laws are supposed to apply at the University, but are unenforceable.
The dorms are what you bring or build from scrap. Meals and groceries are served weekly as pocket or need affords. There are cafes of old spools and tire seats, movies thrown on sheets, wide-screen cable TV at an Internet, a distinctive anarchist library, weekly concerts, an international shrine at Salvation Mountain, and frequent tourist visitors who inject a cosmopolitan sense to the campus.
The streets are safe, but absolutely crime ridden. Crime hides elsewhere, and by far the most terrifying things out there, but in Slab City it is in the open to be studied.
A monk in his cloister, a fish in the water, a thief in Slab City.Even a thief takes ten years to learn his trade, except in Slab on the accelerated program of so many teachers the program is compressed into one year. Most newcomers apprentice under an instructor and pay a 50% commission on all swag in the initial months, before a partnership often develops. Graduates of outside institutions – jails, prisons, and reform schools - may select to start alone, working steadily toward an advanced degree of education. For now, the majority of freshmen are simple observers on their lawn chairs and through astonished windows during the early months.
The instructors are among the slickest operators I've met, and I know most of them. The only ones who interest me must be things of power, handled with cat mittens, and wicked enough to inspire protest, but kind enough to forgive. I must fear him, and then triumph over the fear, and parallel his career in harmony with all of his previous developments. I am a sort of alter ego trustee.
One step into Slab University, and you will look down to see if your shoes are missing. Come, and learn from the best. And their defenses. If you're not inclined to burgle, thieve, pickpocket, or plunder, then this will be a character building experience. The study of crime at the U begins with the knowledge of oneself. All that you despise, all that you loathe, whatever that you reject, all that you presumably condemn and seek to convert springs from you.
Why am I here? Learning is treasure no thief can touch. Every single Slab shadow spells adventure. I would rather scramble around them, and right to their top and watch the criminals turn profits in a microcosm than languish on the outside. The most practical defense against the world of burglars and thieves is a thorough knowledge of it.
The best Sunday alarm clock is sunshine on chrome. That's what the motorcycle is, a system of concepts worked out in steel.
My 1979 Honda Enduro XL 185 is cherry red with 9,000 original miles. It was produced for the highway and off-road as a specialist dual sport from 1979-83. It's a single cylinder, 180cc, four-stroke, five-speed, chain driven, air cooled, and with a top speed of 60 mph that I mean to reach before noon on a smooth stretch of desert pavement.
I began, paused in the black saddle, looking over the handlebars at the expanse of desert east of Slab City. Six distinct terrains appeared before me: dirt tracks, rutted tracks, washes, black pavement, overland, and sand. I would develop the best riding style for each by testing the two forces the desert would decree on the bike: center of gravity and angular momentum.
This was a tall order, because the last time I rode was a decade ago. My neighbor had rescued it from the mitts of Slab City thieves who had loaded it onto a trailer and were about to pull away. The neighbor had kept the bike in storage at his camp until I was ready to tackle it. I had obtained a DMV one-day 'Permit to Move' that was good for the Sunday ride.
I began like a baby, hardly able to crawl. Rather than try to be a natural on it, I took it in steps, gradually advancing toward the more difficult and speedier.
I experimented with each of the terrains, and the effect of the two forces over them, to arrive at the best riding style. The terrains were:
• Dirt track – Undulating with some sand, but free of ruts and stones.
• Rutted dirt tracks – Trickier with old tire or water cuts.
• Washes – Dry streambeds, except during flashflood.
• Desert pavement – Smooth worn surfaces of interlocking rocks that has a glassy appearance.
• Overland – Open desert.
• Sand – Includes sandy spots, and deep sand like dunes.
Most people just get on and ride, but I prefer a scientific approach of identifying variables, quickly testing each, saving the best, and then ride relaxed for the rest of my longer life. The two primary factors in dirt bike riding are center of gravity and angular momentum. These in combination keep the bike upright over rough land. Center of gravity is self-explanatory, but angular momentum is not. Each wheel acts as a gyroscope to hold the bike in the same plane that it is spinning. The faster the wheels turn, the stronger the effect; if you go fast enough, theoretically, your wheels need not touch the ground to stay upright.
Knowing that the Honda functioned entirely in accordance with the laws of reason was a comfort, and I loosened up on the saddle. I didn't study books for this … The best techniques for each of the landscapes were:
• Dirt tracks - The bike may be brought up to its near maximum of 60 mph. The science that keeps it upright on 21" front knobby and 18" rear tires is astonishing. It 'drifts' above the ground surface touching it as little as possible and using solely the angular momentum of the wheels for balance. The bike cannot tip over since it is essentially floating through space on two vertical gyroscopes. I put a mental governor at 50 mph to honor my common sense of the voices of thousands of ghosts of survival.
• Rutted dirt tracks – The technique uses the ground surface for traction in an odd way. The tires are 'shrunk' like a sports ball for greater density by the bounces to provide greater angular momentum. It is palpable. I could do 40 mph on these roads, slowing for ruts not by breaking but by downshifting.
• Washes - These are an all-out blast using ground traction with twists and sudden waffle iron cracking from drying past sweeping Palo Verde branches. The wash races uphill in a wind for miles at 25 mph, until it narrows to a stenosis. It's like riding a pinball in a busy machine with many natural 'bumpers', and the usual speed is an interrupted 25 mph.
• Desert Pavement - The runway of black pavement of volcanic rock may stretch for a quarter-mile into the foothills. I took off like the road runner cartoon. The technique is to float along with little traction, relying on angular velocity to keep the bike stable. If you start to skid, give it a little gas, as angular acceleration increases the stability by the square of the increase of mph. I kept the sprints to 30 mph to not kick up rocks to preserve the beautiful smooth canvas.
• Overland – The stage is a march of changing terrain at the front tire. The recurrent surprises are bushes, rocks, trees, Ironwood stumps, sand traps, dips and rises, dust devils, cacti, and rattlesnakes. The faster you go, the more you have to be on your toes. I felt like a midget operating a sledgehammer, constantly being bullied around over rough ground, and tossed out of the seat like a raggedy Andy.
• Sand - I mastered last sand. The normal technique is to deflate the tires from 25 psi to about 10 psi to spread the surface area of the tire, until the tire is so flattened it is able to ride on the sand itself. However, deflating was not practical on alternating sand and hard patches, so in 10" or deeper sand on stretches of a quarter-mile or longer, I used a Frankenstein technique where I sat in the saddle at 5mph, and took looping 10' steps with either foot on the cycle sides.
I hadn't ridden in ten years, and there was only one spill per annum – always at slow speed in surprise sand traps, and the bike came tumbling after. A computer generated model of the bike and its rider on an uncontrolled turn shows only his helmet, and his conscious taking the shape inside the frame, hoping beyond hope. It got to be like leaving an animal scent: the bike left a little oil, and I a little blood. I just pulled out the toilet paper and duct tape to make compression bandages to stop the bleeding.
Once I tumbled into a red ant hill, and got stung about twenty times, which was more memorable than any of the falls. The fascinating sequence of pain is twenty minutes each of sting, as the venom streaks up the lymphatics, followed by ache, as it enters the muscles, concluding with a burning of the skin, and final relief. Each time the 260 lb. bike fell, it was a clean-and-jerk effort to upright it again, shaking the ants off before they clogged my air filter.
Once I developed a satisfactory ride for all six terrains, I slowed, and cruised. The six now had to be blended into each other to meet head-on the quick changing pattern of the desert. It was like orchestrating a band to suit the audience. I mentally rehearsed as I cruised blending one into the next, with all combinations, and solved the Sunday ride mentally before applying it physically. Now in my mind, like the parts of the Honda, there was a working mobile synergy.
With the short learning of two hours out of the way, now I could ride any surface and enjoy the sightseeing. Heading overland on the fringe of the Chocolate Mountain Gunnery Range, my eyes lifted to three helicopters approaching low from the south. I pulled instinctively before being spotted like a chased animal under an Ironwood. The fat copters looked like Mil-17's, pregnant with troops, as they swooped overhead so even the Ironwood branches rustled. They landed a scant half-mile away on a black pavement. The rascal in me took hold, and I shut the engine, and started walking up a draw to toward them. As I neared, the choppers rose lighter, it seemed, and took flight. When this happens, a dust cloud is thrown a quarter-mile out in all directions, and several stories into the sky.
In that cover, I walked another few minutes, guessing they had deployed about sixty US Marines for desert training. I would be a good object for them, but knowing a little of their bureaucracy, thought that they might mistake me for an official observer in a camouflage tank top, sunglasses, and black boots. Abruptly, I rounded a bend and spotted fifty yards away the first group of ten Marines in field dress, scrambling to their feet with weapons at ready. I raised my sunglass, waved nonchalantly, and did an about face. They didn't follow, but wouldn't have mattered because it was unclear if I was on the unsigned range or not; the US military makes mistakes, and so do I.
I rode the Honda thirty minutes away, and stumbled on a 30-foot military dumpster with 8-foot sides and a ladder leading to the top. I climbed, and peeked over like Kilroy. The floor was littered with dozens of unopened MRE (Made Ready to Eat) rations. MRE's are self-contained complete meals packaged for the US Armed Forces. I knew each contains an entrée, side dish, crackers and spread, drink, and desert. Just looking at them made me hungry. They are coveted by Slabbers, and I could have opened an MRE stand, selling packets for $3 while they lasted. I greedily teetered, but noticed there was no inside ladder leading out. I could have survived for about a month down there, and would have expired before the packages, that have no expiration date. Instead, I used a length of rope to lasso one Beef Stew, which took a dozen throws for five minutes, and decided that one was enough.
Besides, the sun was setting. It closes fast in the desert. My camp drew near on the Coachella Canal. I squinted, my face wrinkled up like a chipmunk under the baseball helmet. I arrived at sunset back at the Slab Camp, on a near empty two-gallon tank. At about 50 mpg, I had gone nearly 100 miles over rough terrain on this Sunday drive. Beef Stew is nearly as important as petro at the end of a Sunday ride.
I felt exhilarated. I felt I had achieved a rare distinction. I had driven a vehicle in a way that would terrify a New York cab driver, and felt safe. The dirt bike is the most versatile machine out there, except for the life form. You look at where you're going and where you are and it never makes sense, but on looking back at where I had been a pattern seemed to emerge. Slowly, by nuts and bolts, I had built a mental manual for open desert riding and life.
The lessons are: Never hesitate to ride past the last stop sign at the edge of town. Don't hesitate to practice on the roughest ground. Well-trained reflexes are better than luck. The more you look around, the more you see. You don't stop riding because you're getting old, but you get old when you stop riding.And, the real cycle you're working on is yourself. I filed everything away in the back of my mind, to use next week.
Not everyone has a cherry red motorcycle, but everybody has different theaters of life. The goal is to develop the best character in each, and then to meld them into one whole self. In this way, one Sunday ride can last your whole life.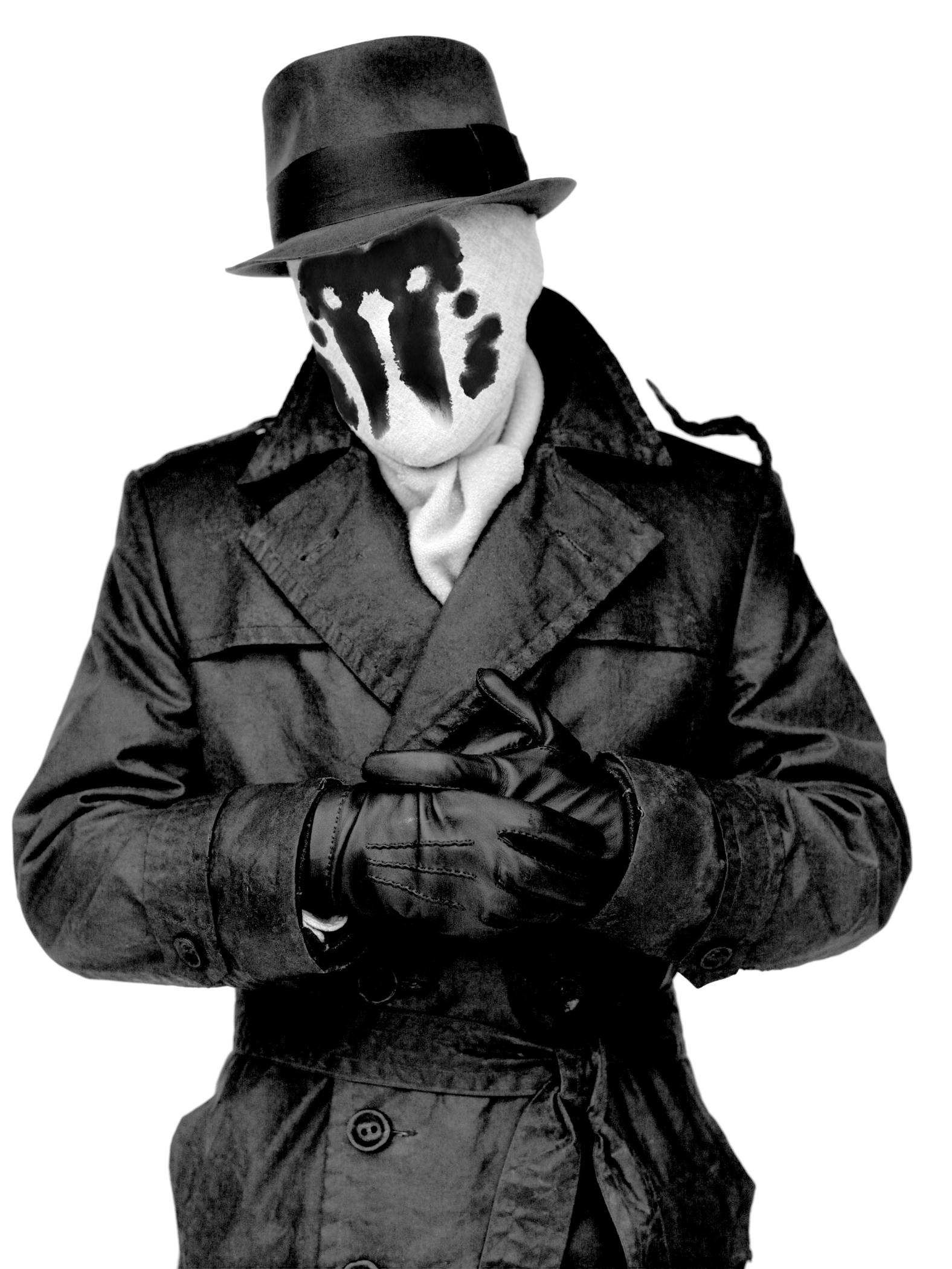 The all-leather executioner's trench coat is a classic seen riding around Slab on the wide shoulders and bowed legs of a man who was gifted the coat by Sonny Barger of the Hells Angels.
From burnt-out detectives to comic book heroes, countless tough guys through the ages have worn trench coats to add mystery, intrigue, and gravity to their character and actions.
Famous people who have worn trench coats are Winston Churchill, Dwight Eisenhower, Adolf Hitler, Humphrey Bogart, Audrey Hepburn, Steve McQueen, Rock Hudson, Ali MacGraw, and the Blade Runner.
The Slab City executioner is in step with the Marlboro Man. He is college educated, a champion athletic, and swift to strike for justice.
The trench coat wasn't exactly invented for use during the war that gave it its name. The WWI officers were mired in muddy, bloody trenches across Europe. No other ranks were permitted to wear them. But there was a tragic consequence of officers' distinctive dress: it made them easier targets for snipers, especially as they led the charge over the top of the trench. By Christmas 1914, officers were dying at a higher rate than soldiers. Since the combat strategies of WWII were less trench focused than WWI, shorter multi-functional field jackets replaced them in the military. Thirdly, however, Hollywood stars showcased the trench coat in films across the US, and continue to be the cultural treasures of he-men and she-women on the silver screen.
The trench coat is also the style that west coast hobos wear called a 'California Overcoat'. For soldiers and hoboes to be able to move quickly, every trench coat has a vent, storm flaps, and maybe a dozen pockets. Everything one owns in life on the road is carried in it. I wore one through an autumn on the rails in lieu of a backpack or bindle, and found it kept me warm, dry, protected from scrapes, offered enough pockets to hold everything I needed to carry, and left my hands free to climb up and down ladders.
That's why I inspected the executioner in his shining jacket whenever he walked by in Slab City. But it is not why I began seeing his daughter.
A call went out … the executioner's coat had been stolen! That's like stepping on King Kong's toes. The owner told me it was priceless because of the Hells Angels history of being passed from executioner to executioner. A $1000 reward was offered. I made the rounds, and someone knew who had taken it. This was relayed to the owner, and he recovered it.
Now he owed me $50 that I had given an informant to get the coat. Business must have been off, because the executioner was broke. Weeks passed, until he sided me on a special Saturday night at the Music Range.
It was prom night, and he had a pretty blonde on his leather sleeve. On this special annual night under the stars, a photographer snaps Polaroids for all of the contestants running for King and Queen of the Slab Prom. When the date couldn't take the crooked elbow of her man because of the jacket, the photographer suggested he take it off and lay it down. He did remove the jacket, but draped it over the crook of his other elbow, for the flash.
Now, 'Here comes old Flat top, he come grovin' up slowly…' in his long black trench coat. He sided me, stage left, brushing my elbow. He reached deep down into one pocket … and withdrew nothing. Then the next pocket, and the next … taking out and holding open palms of air.
He pulled no money, but no weapon either!
Then he turned his face out of the amplifier shadow, and looked at me for the first time. I'll say it again, for the first time. His right eye was glass. It stared at me with a fixed pupil, neither dilating nor contracting. Then it winked!
I like to think that I turned the executioner's coat inside out that night, to make a friend.
Sure enough, one week later, he charged me with a Louisville slugger baseball bat on a slab over a bad pitch of misinformation. The bat stopped short of my nose for my last home run. The following week, he rushed up with a foot-long Rambo knife, and I carefully drew his attention to its sheath. He holstered it, and chuckled.
A black trench coat over a gold heart is the best of fashion that has given me a tranquility that no religion can bestow.
I was called Shoeless Steve in some hobo jungles because I would walk in barefoot. There is no way anyone is going to rob, or even bum cigarettes off a man without shoes. In fact, it brings out the goodness that, although not innate in every man, lurks in every dark heart. I get offered wine. I have walked into a shoe store barefoot and gotten a discount.
So, the other day at Walmart when a shoeless man asked me for mine, I gave them to him. He whined that they were too small. I told him to put them on the opposite feet, which is also my habit. It feels good with the arch on the outside, gives greater space for the small toes to uncurl, widens the shoe with walking, and wears on the opposites for a longer life. You have to learn to think outside the shoe.
I recently got conned also about my books which I love and are part of my soul. Out of clear blue sky like Mr. Grain's mom, I get a call from a letter dealer. He's been refraining from contacting me the past 25 years because he's such an ethical guy and didn't wish to compete with the other dealers he sells letters to and then I buy them.
He comes to my house. And he sees lots of rare books. Well he can recommend a great book dealer who can give me a great deal, a special deal. But because there is some mold on some books, and they can't tell the condition until they see them, I am recommended to ship all my books to the dealer.
"Okay, I say, but don't send any books worth 2,500 or less. I go to the book dealer and I'm thinking about my trades and Aubrey is there. They offer me 350,000 for 200 books and I say I'll reflect. They raise the offer to 400. I wasn't thinking and because the books are part of my heritage, I didn't look at the list of books they took. I like to do a deal, and since they're recommended by my letter dealer as special and I've done much business with the book seller before, I say yes.
Then I realize that I sold 200 books with min of 2,500 and max of 20,000 for about 1200 a book. I immediately write back that I'll pay them a 100 break up fee if they cancel the transaction. "You see, they can't do that because the books are already in play. The letter dealer then tells me that "how did you expect me to be compensated. Of course I was partners with the book seller".
Every day, I make a mistake like that in the market. But it doesn't hurt as much because the books were part of me as my parents had more books from the book sellers dump than I had and I loved the books. I still think about it every night, and haven't gone into my library in the 3 weeks since the con.
Aside from Mr. Grain's mol, I am the easiest to con in the world.
Another con is to involve the victim in some wrongful behavior so that he doesn't wish to bring in the police. Frank Perdaux was great at that in the railroad con where the confederate whispers to the mark that he can see the hole card and therefore they are sure to win. The confederate also shows empathy with the mark by joining him in fleecing the southern rube who is so brash and naïve and saw the women in scanty clothes.
One of the most reprehensible things to me in the recent con played on me is that the con man read my book and knew I loved and admired my dad. The con man sent me a video of his father who supposedly was a colleague of my dad, to show me how he respected his father just as much. To add icing on the cake, he told me how his son was a great basketball coach and had the integrity of Cato refusing to bow to the rough and tumble unethical behavior of the other coaches. It was a very nice touch but it still rankles.
Bo Keely writes:
I enjoyed your post on being conned. You have read as many books as I about getting conned, but the most important point they omit is that a smart person is conned when he is rushed or tired. I have tried to solve this in my daily transactions that are susceptible to cons at Slab City by mentally causing myself to pause before saying, or signing something. When money is flashing, I reinforce the pause by stepping back. I only make mistakes when I'm compromised, and imagine you are about the same. Regards to your rare letter man.
I was confronted on a public road outside Slab City by two men in a battered green truck with an old emblem on the side that was so scratched and dusty that it was obscured. The men's uniforms were so wrinkled that their names could not be read, until one at my demand smoothed it out to be legible.
The men harassed me for 30 minutes, or tried to.
They said they stopped me for not having a front license plate, and because I was on a private irrigation road. It was a properly plated Arizona car, and the road is public. They were also concerned that I was driving in underwear. They had zero knowledge of the area, laws, and admitted it was their first time to patrol here.
I would not let them search my vehicle.
One went for his gun, and I asked him to identify his home office.
They provided a Fish and Game office in Los Angeles that I've contacted, and been told they don't have officers by that name, nor that they cover this Imperial County.
There was an unoccupied old tow truck parked a mile off as I drove away.
I've written various authorities telling them of the unprofessional conduct and possibly masquerading officers. The thought is that they are 'trick or treating' in trying to search and steal from my car, and to be in cahoots with a tow truck to 'impound' new model cars to their own disposal.
There currently also are two men in old auctioned sheriff's cars with uniforms and badges who are canvassing the area who have been identified as bogus.
You should ask for identification in this season before trick or treating.
The past summer @ Slab was the first 'indecent' period in anyone's recollection. Nobody could figure out why, so I did. The two strongest personalities in the area 1 year ago died of meth heart attacks. They were good, decent guys. One was the drug lord who I did medical & legal for. The other was the primary Slab strong arm and part-time arsonist. Each represented what the Godfather wanted to be. After they vacated, wanna-be enforcers quibbled for the alpha position and none possess the chutzpah to pull it off. Without limits, this outlaw town fueled by meth has gone haywire. The atrocities have been sad, interesting, and newsworthy.
Anarchy is the absence or nonrecognition of authority. Once you pass the abandoned guardhouse into this village limit, you live outside normal laws. To be governed is to be watched over, spied on, inspected, directed, legislated over, regulated, indoctrinated, preached at, controlled, censored, and ordered about by people who have no right, nor knowledge, nor capability to do so. There is no government in Slab City.
Most of the residents are avowed anarchists. They have asked themselves in the past, why should any of us bother to get up in the morning to work our asses off to produce goods and services that only make an America we no longer agree with? The ones who have honestly answered that packed up and moved to Slab City, establishing a new home in less time than it takes to read The Anarchist's Cookbook.
There is not a single uninteresting person in Slab City, which cannot be said of anywhere else in the USA. It is a village of uncommonplace people doing odd things at all times of the day and night. The arriving children think they have slid down a slide across America into the Mars McDonald's playhouse.
They slide in, the grinning sons and daughters of the storm of their parents' lives, from traveling many miles cross country. This is the childhood moment when the door opens and the future is let in. For one family I recall as typical, the kids were a mess: two rubber tramp parents, a rust bucket car, suitcases filled with souvenirs from ten states, a bag of dumpster food, and no plans. It felt fine. They hit the Slabs running barefoot and haven't quit.
Most of their cars break down soon after arrival, or there's no money for gas, or the wheels are stolen in a whirlwind economy. The families become shipwrecked passengers in an anarchist theme park where freedom rings.
Their words of mouth pass by Facebook and online forums. Even the poorest wreck of a straggler has a phone he texts on. The lemming like nature of humans never ceases to amaze me. They get the online green light, and just start walking, thumbing, carpooling, dogging it on Greyhound, or riding westbound boxcars.
They struggle into town, up a hill of hope, and looking for a slab.
Two kinds of misfits are cast upon the slabs: The first are driven, and the second drawn. The former are more interesting, crying about how lonely it was to be drowning in a society where everyone else could swim, and so they braved into this new world. The latter who are drawn, like me, walk the lonely streets in slow motion, as observers.
There is nothing quite as sensational as a collaboration of misfits. There is an initial segregation across the slabs, as puzzle pieces are divided on a table before the final picture, of the gregarious who camp along the main stems where you can hear your neighbors climax, and the introverts who occupy the outlying campsites where they may rise each morning out of eyesight. There is a continual shifting of camps, as individuals and groups grow trusting of one another, or are squeezed out, burned out, or robbed out.
I dip daily like bobbing for apples into town to scout for green pioneers whom society has designated as outcasts, and step up to learn from them. I've discovered there's a little anarchist in everyone, which just has to be recognized.
My image of a child is where teaching begins. For this, I need only remember myself as a kid. Children come into this world exquisitely designed, strongly motivated, and very capable of educating themselves. The art of teaching is assembling guideposts on their life paths. Every day, in a hundred small ways, children ask, 'Do you hear me?' Do you see me? What am I? Do I matter?' Teaching is about opening doors for them to places that they could not imagine. This is my bucket list of what they should find.
Think - It is the mark of an educated mind to be able to entertain a thought without accepting it.
Reason – Analysis is a knife applied to experience.
Act – Act whenever there is a choice to do nothing or to act.
Master yourself – No one is free who is not master of himself
Read – The well-read differ from the unread as much as the living from the dead.
Exercise – Exercise is to the body what reading is to the mind.
Travel – Develop perspective that is not found among friends.
Limits – Become aware of your physical and mental limitations; with those borders learn your total puzzle.
Know thyself – To know yourself completely is to know one's conscious and unconscious.
Edge – Repeated small advantages win large prizes.
Danger – The most dangerous man, in any group, is the man who is able to think for himself.
Individuality – The individual struggle to keep from being overwhelmed by the tribe is worth it.
Hard work – There are no shortcuts to any place worth going.
Pain - Pain makes you stronger, fear makes you braver, heartbreak makes you wiser.
Self-motivate – Start a fire under yourself, and create goals.
Mess up – Mistakes are stepping stones to success, and don't give up.
Habit – You are today because of yesterday's habits, that form tomorrow's patterns.
Thinking – Positive thinking is a crutch for the weak; stick to the facts.
Silence – Well done is better than well said.
Kindness ­- Help those who help themselves, but look out for #1.
Delay gratification – Little by little, through patience and repeated effort, the fruit grows sweeter.
Rehearse ­– Mentally and physically act out before leaping into it.
Comfort – The best things happen at the exit ramp of your comfort zone.
Leave it - What you cannot enforce, don't try to command.
Ask – To know the path ahead, ask those who are returning.
The road – Finding out who you are is the whole purpose of the human experience.
Goal – Finding your passion isn't about money and career, it's about supporting yourself doing something you like.
Parents – Model the kind of behavior you want your parents to exhibit.
Religion - Attempting to use religion as a nationalizing agent is bogus.
Children – Never help a child with a task he can go alone.
Now go out there and be authentic.
Teaching kids to count is fine, but teaching what counts is more important. One item a day is fast enough to empty this bucket. There are a month's worth, thirty days, 30 items.
It is easier to build strong children with this bucket than to repair broken men without it. When someone asks me about kids, I tell them two things: I was a sub-teacher with 30 children of my own, five changes a day, in all subjects at all grade levels, for seven years. And, there is a time to stop parenting; then I had a vasectomy.
I've come to the frightening conclusion that I am the decisive element in the classroom rather than the lessons. The teacher's personal approach and daily mood create the climate for learning. It is a powerful position being the weather in each of their days. I am the teacher who gives them something to take home to think about, besides homework.
—
keep looking »
Archives
Resources & Links
Search