A recent study receiving some attention on this Black Friday weekend looks to find the optimal parking strategy in a lot without full visibility. The paper in the Journal of Statistical Mechanics compares an optimistic strategy of driving past empty spots straight to the ideal entrance area to look. The pessimistic strategy parks in the first empty space spotted. The prudent strategy looks to pass an empty spot before taking a subsequent open one en route to the ideal entrance area spots. Hope some on the list intuited the solution and got to their prizes before the stores ran out.
"Australian Water Rats Have Learned to Eat Poisonous Cane Toad with Surgical Precision"
The poisonous cane toad boom which is widely predicted to wipe out Australian indigenous species instead creates adaptations in native aquatic rat behavior. The rats learned techniques to avoid the poisonous organs. Simultaneously, the rats optimized their target frog size.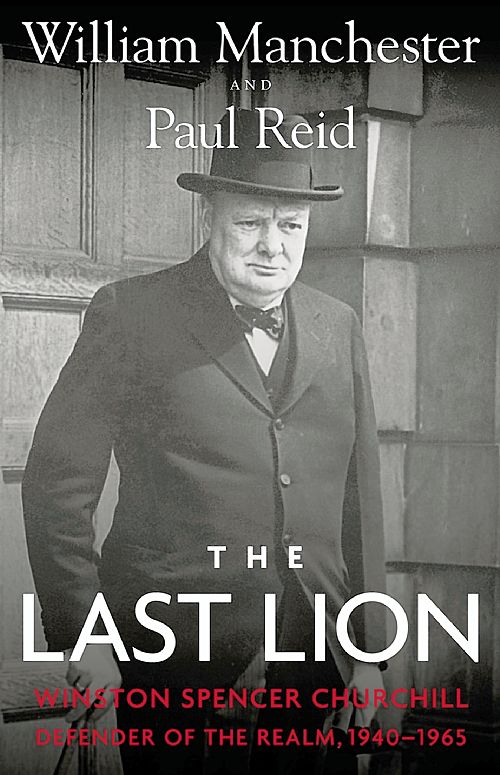 In a visit to The War Rooms and a reading of every one of the 1000 pages in Manchester's The Last Lion, I was not impressed by the heroism of the French, and with deference to Jovanovich, the chances of the French not turning their navy over to the Reich after the armistice would seem to have been close to the proverbial parts in a salvage dump spontaneously assembling themselves into a jet. It led me to think of all the times all my opponents in squash defeated in earlier rounds would stay around to the finals hoping I would lose. This led me to think of whether when one market has a terrible fall, whether it predicts with inordinate frequency that a related market will suffer a similar fate. The latter must be tested.
Stefan Jovanovich writes:
About Dunkirk there is no question that the French stood and fought–bravely and well.
The Vichy French did not turn their Navy over to the Germans; they refused to turn it over to the British. Not quite the same thing. The result was Operation Catapult.
Churchill is not to be trusted about almost everything he wrote and said regarding the strategies of the war; in almost all cases he was a blowhard and a buffoon. But, he had luck. He had one subordinate commander brilliant enough to ignore his orders and preserve the RAF (in spite of Churchill's sending two months' of fighter production to Singapore so they could be captured by the Japanese weeks after being off-loaded in their crates on the docks). Hugh Dowding and the pilots won the Battle of Britain; and then the Germans lost the war by choosing to invade Russia instead of completing their conquest of North Africa and the Middle East and Iraq and Persia's oil reserves.
Andrew Goodwin writes:
Greenspan cares about the bond bubble. If his commentary has influence perhaps he will move to remarks about other markets that don't share the same ecosystem. That 1000 page Manchester book was excellent and the brain makes the link finally in the naming.
anonymous writes:
Sad but true: before WW I both Churchill and Roosevelt thought that the greatest threat to Anglo-American Empire would come from the Russians in Europe and the Japanese Navy in the northern Pacific. The Germans were not going to be any problem at all, no matter what the stupid French kept saying.
Jay Thompson writes:
Accepting the above as true then major kudos to Churchill and Teddy as they possessed more foresight than the vast majority of foreign policy experts–to say nothing of US Presidents–in the past 100 years. Russia was/is a threat to the civilized west if for no other reason than it has been such a tempest - incredibly unstable and nearly ungovernable The near totality of Russian leadership was Germanic (like most of Europe that mattered) yet the people are Slavs. This exacerbated the already tense relationship between the peasants and the aristocracy or, if you wane Marxist, the bourgeois and the proletariat. The Japanese had a long lead time in their accumulation of navy power and the associated increase in their sphere of influence.
Patton, and Churchill, were right. We should have continued on and/or let the Third Reich destroy the Soviets. If for no other reason it would have taken away the "Cold War" as an excuse to waste trillions of dollars and the lives lost in the hot wars of Korea and Vietnam.
Victor Niederhoffer writes:
Anyone who believes that the Vichy prezs, petain and lebrun would not have turned over their entire navy to the Germans as smoothly and easily as they killed all the jews in Southern France, and who also believes that without Churchills courage and refusal to surrender that England would not have signed an armistice with Germany in 1939 or 1940 is very biased against the man who saved the world from German rule. With French armaments their would have been no hope left for the British and Churchill would have been booted out of office by the many collaborationists he brought into his cabinet.
The Liddell Hart theory–i.e. a war of movement can avoid the costs of frontal assault–has been almost entirely discounted by modern studies of what actually happened in WW II. If the Great War was so much bloodier than WW II for the British and Americans (but not for the Russians and Germans), it was not because of any change in tactics or strategy but because the Anglo-American forces spent so much less time at the sharp end. When you compare killed, wounded and missing per day of direct combat, the WW II battles (the Bulge, to take one, which is still and is likely to always be the bloodiest battle in American history) are no less "massive showdowns" than Western front struggles in the Great War and just as awful. The casualty rates are the same.
Hart's hope that tanks could produce battles of movement was not proven true; as soon as the opposing forces learned to use them, the anti-tank guns created their own stalemate. Kursk became a mechanized meatgrinder equal to Verdun.
The military analogy that comes to mind for the Bezinator's successful campaign is Curtis LeMay's firebombing of Japan. With its massive capacities for warehousing and delivery and the logistic coordination that allows customer orders to be processed without interruption, Amazon has done an incendiary bombing of its competitor's profit margins.
Andrew Goodwin writes:
I have read Liddell Hart and Clausewitz. The losses on a frontal assault were too high in land campaigns.
Napoleon did the indirect attack in a formulaic way by a mock frontal assault covered by a horse screen on one wing ending in a back side cutoff of the supply line of the enemy. The maps of his campaigns are well seen through the book called "The Campaigns of Napoleon" written by David G. Chandler.
This approach appears to create a panic in the enemy lines. The method to defend against this has developed considerably since then. You have to think about how they worked a way to defend against the elephant charge.
If you leave corridors open, the elephants will look for less resistance and charge through the gaps you create. Then you can cut them off from behind.
The one who figured out how to use this in more modern warfare was Von Manstein. He created passes and then encircled from the rear. How this is done today with air and sea and land combat is not of my reading yet.
Stefan Jovanovich replies:
Er, not quite. Neither von Manstein nor Napoleon ever doubted his own genius, but we can't take them at their face value. Von Manstein managed to be consistently blind to any possibilities that the Soviets might also use their brains. His great triumph - Kharkov - came between two disasters that were far more consequential - Stalingrad and Kursk.
Napoleon's genius came almost entirely from his ability to move his cannon quickly to the point of attack. In the set piece battles for which he is justly famous, that allowed him to bring massive firepower to bear and then follow it up with attacks in column by infantry that were classically "frontal" - most of the time the infantry did not even discharge their muskets but marched forward in a phalanx of bayonets. In the wars that he lost, his cannons were useless; in Russia because of the mud (the same factor that lost him his chances at Waterloo), in Spain and Portugal because of impossible terrain.
Nelson followed largely the same tactics, with the same success. His ships attacked in column, not line, and in direct frontal assaults.
The actual record of the use of elephants is that they look impressive but are - like the massive artillery guns the Germans loved - not worth the trouble. Alexander refused to use them; and Hannibal discarded them (they probably ate them) long before Cannae.
How I got out of Florida condos at the top:
1) The tennis pro at the building became a realtor.
2) The fellow who installed my window treatments became a realtor.
3) Hurricane season was approaching.
4) A "ballerina" I knew quite well told me to delay selling my condo until she could take the newly instituted 5 day cram course to get a realtor license for which there was a several month waiting list.
This week I heard from a fashion model eagerly desirous of entering the coin market who had opened up accounts at several shops and was mad because they had a waiting period for her buying of various coins.
The conventions on coin presentations were oversold and standing room only.
Sad I can't hand out a statistical answer to document the froth, but there are many.
1) Control of more than 50% of the coins potentially weakens the security.
2) The leaked ability of the hackers to enter any computer in multiple ways retrospectively.
3) The advent of access to quantum cloud computers by corporations in beta (which means govts have had access longer)
4) The untested nature of the post-quantum algos.
5) The need for the governments to track and tax money flows.
6) The investigation powers newly needed to stop ransom attacks requiring payment of coins to "anonymous" wallets.
Andy Aiken writes:
Possibly some lessons are:
Techies, anarchocapitalist utopians, Chinese elites, even ordinary people desire a currency not controlled by the state, that offers privacy and security without requiring armed guards for a big gold stash.
The financial technology and payment processing systems for USD, Euro, etc are antiquated and slow, decades behind what is feasible and in reach, struggling under a mountain of regulation.
A currency is what people use to pay for things. When the European banking system was in shambles after WW II, people paid for food with cigarettes. Scrip has been used many times throughout history.
Getting financing for a company by working with bankers is an expensive, frustrating experience. Business founders will find a way to cut the middlemen out of the game if they don't add value.

The cryptocurrency mkt is definitely frothy. As with the dot com bubble, most of the coins & firms will fail. Some will go on to be the future Amazons. These human needs are in search of a solution even if all of cryptocurrency goes to zero tomorrow.
Orson Terrill writes:
Same here, starting about 2 weeks ago, yet again, people are asking me about bitcoin. This has usually coincided with near term top, and has been true since 2012. Same for stocks.
anonymous writes:
I do some consulting in this area, and last week I had a few calls (one from a PE firm) come in asking me for a general overview of the competitive crypto landscape, including who mines, what the pecking order of coins is (in terms of best, most used, etc.) and so on; stuff that could pretty easily be found on the web, by haunting Reddit, etc.
Froth indeed.
Stefan Jovanovich writes:
Thanks to Andy Aiken, I have been able to get some sense of how Bitcoin actually trades. Also thanks to him, I learned - yet again - the most important lesson about trading: you can't claim to understand a market if you don't actually trade it.
I don't trade Bitcoin and have absolutely no idea what will happen to the markets for it. But, it does seem to me that the participants in the markets for cryptocurrencies - whether long or short - are making one assumption that is simply not proven by the evidence.
Bitcoin is not a currency. Neither, for that matter, are ounces of gold. These days a currency is an IOU that
(1) is accepted as a credit for deposit by the banks that are willing to use that currency as a unit of account; (2) is accepted as final payment for taxes and legal judgments; and (3) is the face denomination for the government debts that are accepted as officially-sanctioned reserves for financial institutions
That Bitcoin is not a legal tender has not mattered in the slightest as far as the traders in Bitcoin are concerned.
In the days when money was coin, there was a long history of unofficial credits being actively traded and readily exchanged and even accepted for deposit. The Virginia lawyers who most closely followed Washington as President (Jefferson, Madison) were infuriated by the speculation they saw in New York over the debts that were to be redeemable in the country's new money. They were themselves active speculators, as Washington had been; but their gambles and savings were in warrants and other paper claims on the Western lands. When the people who support and believe in Bitcoin argue that the digital claims they have bought or mined are as "real" than as the digits that represent the vast bulk of people's dollar/pound/Euro/yen/renminbi "money" (sic), they are absolutely right. Bitcoins and dollars are both simply collective promises that what is represented has the value of scarcity and is not counterfeit, and they both have to be taken on faith.
There is only one problem. Governments, as Hamilton demonstrated, have a serious interest in having their official fictions take precedence. The risk of any Bitcoin "bubble" is that, in the name of the protection of official legal tender, unofficial digits may find themselves being investigated for their risks of "fraud". Government can always be relied on to investigate others for having committed the very sins that the government wants to preserve for its own spiritual authority.
Anatoly Veltman writes:
Centrals may investigate and outlaw whatever they wish - but since they've encouraged the vastness of the internet, it's impossible for them to replace the cork. Eventually, they'll be adapters of a protocol.
anonymous writes:
And that is exactly the point.
With crypto there are no groups of individuals painstakingly crafting bills in basements OR shadowy dictators buying eight figure currency printing machines from manufacturing facilities in Bavaria or Switzerland. Even if governments manage to cripple or persecute the Bitcoiners - (who? miners? users? developers? writers? consultants?) - there are as I type this 735 existing crypto issues, over 100 crypto assets, and thousands of tokens trading in nearly 4000 markets of varying mechanisms and liquidity around the world. Far more important than that, each day tens of thousands of new minds are brought into the crypto sphere, some of whom are brilliant programmers both (a) eager to outdo the best of what is currently available, and (b) eager to get rich. There is no, absolutely no, putting the proverbial genie back in the equally-proverbial bottle.
My father was the most benevolent guy in the world. He was easy victim for every tarbeauxian gyp. Often a gypsy would agree to fix our roof for a seemingly low price, and one day later the material would wash away. Or a poor man would ask to borrow money from him for a worthy cause and he would empty his pocket. I must have inherited the trait of being gullible and easy to deceive without the good part about being benevolent. I didn't see that the story was from the Onion and the picture looked so realistic that I easily succumbed to believing it. To make it worse I posted it on twitter as a possible cause of the market's decline and looked like an idiot there also, and lost a large part of the credibility I had there.
Andrew Goodwin writes:
That one was a play on the true historical incident involving Michael Jackson. If armed with the correct technology, it is far harder for a picture modifier to fool the viewer. Here is a link to an article I read yesterday about photo sourcing and source identification. The article touts an app that uses watermarks and timestamps. However, it also provides a useful list of tools to insure one does not fall victim to a gross deception perpetuated by a photo modifier.
anonymous writes:
I show everything still saying long-term huge bull market. NO major top this year.
I have short term stuff saying buy into this now on weakness, as I said last night. This drop may be only half over, but it's time to begin adding to it.
One of the funds I run avoids short term, so I'm just riding it out there except to peel off some of the hedge down here and realize some profits from that. The other fund, not concerned with tax efficiency in that sense, much more aggressive. Covered the positions in short vol Tuesday, started re-establishing yesterday and continue to do so. This is a nervous time. There is a coup in progress in America, and it appears to be failing. This thing could go up as quickly as it came down with a vicious V-shaped bottom here (this would not surprise me given the underlying strength in this thing and the pervasive fear out there), or it could continue down, the drop only halfway or so done, but still in the time window to be getting back long this thing.
Rates are still in their 35 year bull market. The correlation to equities may be about to flip again in the coming weeks. I still think we're headed to a 1 big handle on the thirty.
Anatoly Veltman writes:
You knew of course. What you couldn't fathom was that someone (The Onion, of all) could ANTICIPATE a decline in equity fortunes. I loved the line where Warren initially was on a hot streak… No less fascinating was to read the list this week on and on and on and on about stupidity, as if same had nothing to do with us listers. It seemed only Rocky hadn't chimed in, thoughtfully and busily setting up hedges (remember: Rocky never loses much). Ralph also hopefully lucked out depending on his definition of "on strength". A whole generation of specs hasn't seen a 5.1, let alone a 20.0 percent, correction.
anonymous writes:
I have no worthy insights on the markets. The preponderance of my speculative (as distinct from investment) domestic equity exposure is in SPY calls spreads with the lower strike at 236, and which expire tomorrow. So my net exposure has fallen precipitously over the past 24 hours and I am sitting on my hands at the moment — neither buying nor selling. Similarly, my treasury bond exposure/gamma has shifted from bearish to neutral. I have not touched my speculative foreign stock positions. The market's reaction on election night defied conventional wisdom, and what is happening right now is being attributed to Trump, but is really Mr. Market doing what it wants to do, and finding a post hoc reason. By way of example, last week, at 6am, Bloomberg radio said (and I quote): "S&P Futures are down 4 after the president's firing of FBI Director Comey." The use of the word "after" shows the worse sort of bias, false attribution, and nonsense. The announcer could just as well have said, "S&P Futures are down 4 after five more people were murdered in Chicago" or "Down 4 after XYZ corporation reported earnings below expectation." I must decide whether, if the market goes down another 3% and I have no unique information unavailable to everyone else, am I a buyer or a seller? And then, if the market goes down an additional 5% and if I have no unique information, am I a buyer or a seller? I do not know my answer at this moment. And I am most certainly not predicting that the market will decline these amounts or I would be short. And I am not short.
This is a long-winded way of my weighing in on the conversation about "stupid" people. I don't know what "stupid" means. Every person has some negative traits and some positive traits. For me, the most amazing thing about Tiger Woods is not that he was an amazing golfer and a dismal husband who kept "stupid" texts on his phone. Someone was statistically destined to be the top 0.00001% of all golfers. The amazing thing about Tiger Woods is that his family recognized his innate rare talent and put him on a path that developed it, rather than force him to spend hours studying piano or reading ancient literature or working in a McDonalds. If he had not been put on this path, he might well be robbing liquor stores, smoking meth, or working as a Wall Street trader. There are surely hundreds of people who could have been as a good as Tiger Woods in golf — but their gift was not recognized and developed (for whatever reasons). Conversely, there are thousands of potential philanderers, but for whatever reason, they remained faithful to their marital vows. My point is simply that calling someone "stupid" is primarily a value judgment and reflects how one relatively values different things.
In Tiger's case, relatively values regarding career versus family — allows one to dub Tiger as stupid or not. I am not making any judgment about Tiger Woods, except to say that a similar analysis can be made about anyone who we label "stupid." And lastly, if you choose to be a philanderer, leaving texts on your cell phone may appear to be stupid, or it might be a gutless person's way of initiating a break up with one's spouse.
Laurel Kenner writes:
As I was stock market editor at Bloomberg in the 1990s, I was an enforcer of the ludicrous practice anonymous described of attributing market moves to whatever explanation lies close at hand. Sadly, although the creator of that practice has been kicked upstairs, no one has changed it. My reporters and their sources knew it was all malarkey, and I was as lucky enough to have some education in statistics and behavioral psychology through the good offices of Chair and many eagles to whom he introduced me. I lasted only a matter of months after getting wise. I don't believe it was stupidity so much as ignorance. The danger is that the ignorant can so easily become pawns for those with a political agenda, as we saw this week with the anonymously sourced Trump story. The market's reaction was used to give credibility to the story. As anonymous points out, Mr. Market does what he does and will brush off impertinent descriptions.
Stef Estebiza writes:
Trump politics has been slowed down by the Democrats. With this new story (employee of Putin), we are at the mobile sands. So the fake news of electoral propaganda actually are only words left in the wind, and do not produce the results that the markets expect. Currently Trump is at check. We'll see if he'll be moving to checkmate #impeachment.
anonymous writes:
I suggest the opposite is the case.
To extend the chess analogy, Trump is playing a positional game while the Dems howl about each pawn they take as their long-awaited victory.
They lost on SCOTUS and they are going to lose on the budget, taxes, health care policy, and eventually foreign policy.
Here is a story I trust you will all find most useful and informative. I have not figured out how to game the Whole Foods Market system yet, but this story gives away some of the good tactics that work in most shopping cart checkout stores.
"How to Pick the Fastest Line at the Supermarket"
anonymous writes:
There are similar tactics in the TSA security lines. Avoid lines with kids and old people and wheelchairs. Avoid lines with ladies with lots of bling. Best is to get TSA pre or priority or first class lines. One trick is to use a different gate portal. For example, the line at the end of the terminal in Honolulu had a handful vs an half hour line in the middle. Another trick is to go to the International Terminal and walk back to domestic. The lines at international are empty during mid day as many Intl flights come late at night. A good thing if you have time is to come very early for the flight and check in early. Even better is to ride a private jet.
Say that you have a yearly goal of 40% and you achieved in 7 months, or that you have a monthly goal of 10% and you achieved it in 11 days. Do you stop trading at this point? Or do you continue trading thinking the luck is on your side at the moment? Or do you adjust your goal and continue trading with the new goal?
Cheers, Leo
Victor Niederhoffer writes:
The market will sometimes go much below your goal and to even things out you have to make as much as you can above your goal. Furthermore, the market doesn't care whether you've achieved your goal or not, it will always go its own way, and if you can make a profit on an expected future value basis, you should go for it. Luck is random, but the skill will persist. Apparently you or a colleague has it. Don't throw it out.
Andrew Goodwin writes:
Your answer may rest in the structure of your money management operation. If it is a hedge fund structure, then heed the following points made in a post on the hedgefundlawblog.com. If you get behind you must know how you will deal with the moral hazard. Since you are ahead greatly, then your incentive is to take the money unless you know with some certainty that you cannot fall below a high watermark and will likely increase your gains.
1) The management fee, over time, usually does not generate enough income to operate and the profitable traders expect bonuses even when the overall fund loses.
2) The winning traders will leave to other firms or will start their own if there is no performance fee gathered to pay them.
3) If fund performance goes negative then high watermark provisions normally go into action. This can lead the manager to swing for the fences or simply close shop.
4) The wind down of the fund can deplete the investor assets and lead to general price markdowns of holdings especially if others had similar strategies and exposure.
5) The fleeing investors will enter into a new fund with a new high watermark and start the process over again.
Here is where the game gets interesting. The author suggests creating exotic option outcome provisions that he calls "Modified High Watermark."
These include A) Reset to zero under certain circumstances. B) Amortize the losses over a period so that the manager can still earn some incentive fee. C) Create a rolling period for the high watermark so that after a time the mark level drops.
His modified high watermark solutions might keep the manager from swinging when the performance fee looks too distant and might keep genuinely unlucky managers around until their skill manifests itself in due course.
Nigel Davies writes:
There's a case for reducing leverage as one's account size increases so as to reduce the 'risk of ruin', and for some this might be done in a very systematic way. Another question is if there's a point at which one's financial goals have been achieved, especially if one's dreams lie elsewhere.
Bill Rafter writes:
You did not specify if your annual goal of 40 percent is based on analysis that suggests a 40 percent return is the mean or maximum. Let me assume that the 40 percent is the maximum annual gain you have ever achieved, if only as an academic exercise. Thus the 40 percent is your quitting point based on perfect knowledge of a particular system.
How frequently have you been calculating your forecasts (or inherently, your position choices?) As was learned from the Cassandra Scenario, "that more-frequent forecasting is inherently profitable, even more so than some forms of perfect knowledge." So:
(1) If 40 percent is your mean annual gain, then continue to trade at the higher level. That is, if you started at 1000 and now have 1400, continue to trade the 1400. Obviously it would also be good to shorten your forecasting period. (2) If 40 percent is your maximum expected gain, then pocket the 400 and start over trading with 1000. Shortening the forecasting period is not a given in this case.
Phil McDonnell adds:
Let us assume the market has a normal distribution of returns and that the probability of making a 40% return or better, at random is 15%. Then if you decide to take all profits at the 40% level then your probability of a 40% gain will double to 30%. This result follows directly from the Reflection Principle.
The above assumes that your returns are random and implicitly assumes that you have no ability to predict the market. To the extent that you can predict then you should make your decision on your current outlook and not on any arbitrary price point like 40%.
Gibbons Burke comments:
It seems to me that one should be disposed to let the markets give you as much as it wants to give you without putting artificial limits on that phenomenon, but that practical limits should be enforced on how much lucre it can remove from your wallet. Is more return ever a bad thing, assuming that the distribution of returns is not serially correlated? As our gracious host has noted, the markets have no idea how much money you have made or lost, so the idea of reversion to the mean on an equity curve makes no sense in the same way that it makes sense for market prices which are making repeated excursions up and down seeking the implicit underlying value of the thing (the ever-changing "mean" to which the market is always reverting.)
So, setting a goal to achieve a 40% return seems a reasonable thing to do, but I submit that this goal should be accompanied by the qualifier "or more" and be willing to let a good thing continue.
Regarding the 'limiting losses' idea, in the Market Wizards interview with Jack Schwager, Paul Tudor Jones admitted to having risk control circuit breakers in place so that if he ever lost more than x% in a month he would shut down trading for the remainder of that month. Limiting and rationing losses in ways such as this seem like a reasonable discipline if one is going to set limits on how the market will affect your stake.
An old floor trader's trick I learned while reporting on the futures pits is that if a trader enjoys a windfall gain on a trade, and reaches a pre-figured goal (or more), he takes half the position off the table as a positive reward for being right and taking action on that conviction. Leave the rest of the position on to collect any further gain which the market might want to provide, but he raises the stop to break-even for the remaining position (not counting the profits already taken off the table) in order that a winner would not then turn into a loss. If he stop get hit, he still has half of a windfall gain return in the bank. If the market continues in a favorable move and another windfall gain is realized, the process can be repeated.
This tactic has an anti-martingale character which some more bold traders might object to.
All these thoughts are mostly elaborations on the first two fundamental rules of trading: 1) let your winners ride, 2) cut losses.
Stefan Martinek comments:
This loss avoiding behavior was well researched by Paul Willman and others. It is observed within traders of all levels approaching a bonus target; cutting off is generally viewed as irrational and Willman discusses how to adjust incentives to get a trader back to risk neutrality. Which reminds me more general but relevant quote from W. Eckhardt: "Since most small to moderate profits tend to vanish, the market teaches you to cash them in before they get away.
Since the market spends more time in consolidations than in trends, it teaches you to buy dips andsell rallies. Since the market trades through the same prices again and again and seems, if only you wait long enough, to return to prices it has visited before, it teaches you to hold on to bad trades. The market likes to lull you into the false security of high success rate techniques, which often lose disastrously in the long run.
The general idea is that what works most of the time is nearly the opposite of what works in the long run.
"Gold has 'unlimited upside' because the Fed is 'confused' on policy: Trader"
I am not bearish on gold trends but don't like some sentiment indications. Stories like this are disconcerting. Once the sales traders at the institutional brokerages start talking unlimited gold prices on TV then it shows that the reflexivity experts have won. One group the reflexivity experts know about is trendfollowers. How much money will be made on 20 day breakouts versus the 20% vig the managed futures experts will pay themselves? Part of the common core curriculum should include counting bars in candlestick charts apparently. They can about percentages later.
anonymous writes:
Prices have, do and will rise and fall. Gold included.
But I'd switch this notion of "unlimited upside" from gold to fixed income. If JGB's can yield negative 0.25%, why not -1% or -2%? Same for bunds. Same for UST's…
Who among us can now say what the upside is on fixed income prices?
(This is not a bullish prediction. Rather it's an observation. And a reminder that trends go further and last longer than reasonable people expect.)
Ad absurdem, if the 10 year libor rate is negative 1%, then gold will be a positive carry investment– and the forward price will be well below the spot price. Either that must happen or the arbitrage/gold lease/borrow markets will break down.
Any injection of liquidity will look like a feeble effort by a central bank to fight off speculators. The engineers of this one will claim it is inflationary if they can make their gold go higher.

It was impressive that even though the odds were so close for the brexit vote, that the money with more to move behind it was so lopsided on the wrong side. The engineers fooled those folks watching the gambling sites and BP curves while betting on their historic success rates.

Since this was the most bet upon political item in European history, it is likely it will move around for a while so that the winners are not determined yet. Max pain is needed for the other side.
Paul Marino writes:
I'm sure the pound drop has helped but still stronger than I would have expected. Along the lines of the Chair's French Revolution rally during the guillotine days.
Check out this video of commercial fishermen at work in case anyone ever questions you about whether or not the commercials have an advantage versus the small time spec.
The results of a recent study of 119 tank vs. tank combat actions during the Korean War (U.S. Sherman, Pershing, Patton, and Chafee and British Centurion tanks vs. Russian, Chinese,N. Korean T-34s:
Allied tank fired first 60%, roughly 2/3rds resulting in kills T-34 fired first 40%, with 3/8ths resulting in kills
75% of enemy tanks lost to Allied air strikes 1/3rd of Allied tanks lost to mines (Kill-ratio for enemy anti-tank mines: 1 tank for every 1000 mines laid)
The Lessons: "Boots on the ground" most reliably get killed by what is under it and what is up in the air.
Andrew Goodwin writes:
The Vietcong mastered the counterattack methods in their tunnel defenses. Some great defenses emerged that allowed entire hospitals and armies to gather in cities underground that were nearly impervious to attack. Here are some of the methods they employed. I got these tactics from an army manual on counter guerrilla warfare that General Petraeus helped constuct:
1) Build an elevated chamber near the tunnel entrance that collects the smoke from incendiaries designed to flush you out of the tunnel. The smoke gathers in the chamber and nullifies the clearing tactic. If they throw grenades down the tunnel entrance, then you need a capture chamber for these with a drop tunnel beyond the first cavity impervious to this first assault.
2) Place one mine that is obvious to the tunnel rat invader's eye so he avoids that one while the really big mine is buried a short distance behind the obvious one. When the rat dismantles the obvious mine he thinks he's found the trap but gets in trouble with the secondary hidden charge.
3) Hang live poisonous snakes from the roof of the tunnel to terrorize the raiders. Otherwise leash poisonous snakes to an anchor inside the tunnel on the natural approach line.
Basically the tunnels allowed infiltration into enemy areas and were too dangerous to dismantle. Aerial bombardment in the Iron Triangle could not alleviate the tunneling method successfully.
In avoiding a corporate raid or a bear raid, the number of toxic defense strategies and deceptions are limited only by one's devious creativity.

I received a message from a brokerage of mine that some perceive as working contrary to the interest of clients. It was to inform me that one or more accounts of mine held CHF, EUR or SEK. If I were not aware of the fact, the memo was to serve to inform me that I would be charged interest for holding these currencies.
The message goes out to managed account holders as well who then question the wisdom of holding any sort of position positions with negative carry.
For institutional traders who understand annualized day counts, it seems manipulative and contrary to the interest of the clients. The brokerage makes institutional traders fill out forms indicating their levels of expertise so it borders on manipulative to me to inform both those whose expertise was vetted and those whose money is run by those who vetted the expertise.
Though I have no formal model to incorporate the messaging intentions of brokerages, I have used it to increase my position in a negative carry position somewhat.
The edge in part related to the vig would be reduced to 0 if there were just 1 or 2 trades a day in markets. Which time would be best for a non-flexion, non-top-feeder, i.e., the public, to trade if they wished to maximize their wealth?
Andrew Goodwin replies:
Mutual funds have had one price per day in most cases. It has proven difficult to keep various sharpies out of securities markets whether these markets price continuously or just once per day. The names and tactics change.
Ralph Vince comments:
You're referring to the most illiquid of times - which correspond to violent selloffs, not so much sleepy, pastoral markets. The most recent in memory was the open of 8/24/15.
One problem with using satellites for measuring crop yields is that although they don't involve much manpower, they are not as accurate as direct measurement on the ground and in the fields. Still, the costs of satellite data keep decreasing, and the images are getting better. One problem with remote sensing is the yield gap, which is the difference between yield potential and and the average yield.
Lobell has written a paper explaining the methodology of using remote sensing for estimating crop yields and calculating the yield gap. This is a fascinating high level overview of remote sensing of agricultural fields, what goes into determining usable parameters, methods of calculations, fudge factors, etc.
The techniques discussed are not only another tool in the trader's tool belt, but can be useful to anyone in the grain business.
Andrew Goodwin adds:
It is possible to clock the timing of the passes of the satellites over the relevant areas. This is how the weapons inspectors have been defeated. You simply cover up the activity when you know the satellite is about to get an orbit able to take pictures of the sensitive sites. One counter method is to put propulsion on the satellites so that you can change the orbits and catch the brigands in a position of culpability. This is why the time of day and day of the week pattern trades should not work well in trading against those who can access the data of the satellites with the flexible orbit change features.
I would prefer to have stealth high altitude planes do fly overs randomly in the sensitive areas to garner useful data on agriculture.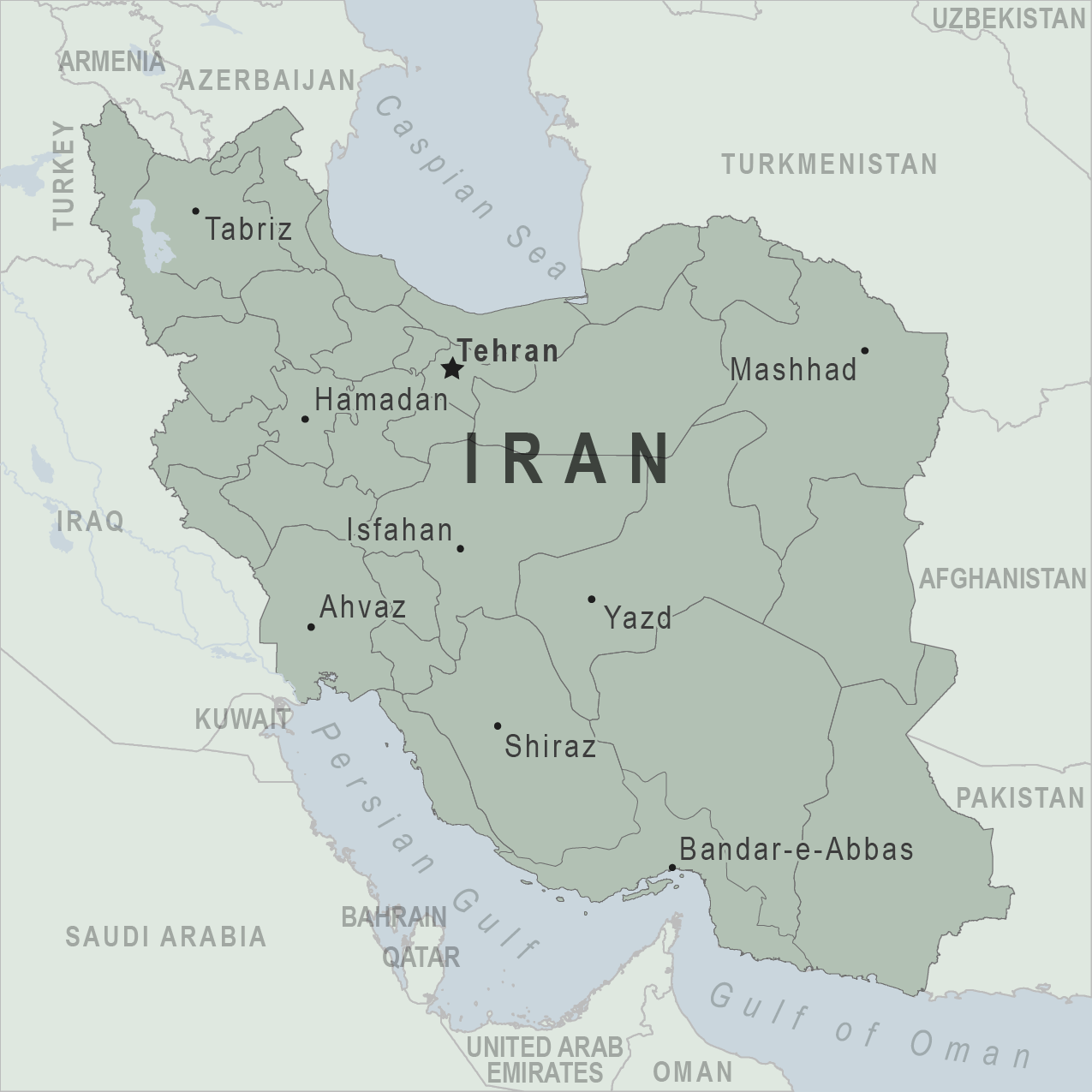 I am struck by the news that Iran arrested 100 protesters who torched the Saudi embassy and announced it publicly. As you may recall, Iran usually blames elements like "students" and does not intervene. If they make arrests, it's behind the scenes.
This may indicate that the Shiites are willing to make a deal with Sunnis to get the price of oil up a bit. As the price of oil drops the volatility used to rise as the chances of OPEC cutting supply increase. When the Saudis cut off the head of Nimr, and the Iranian "radicals" attacked the embassy, it seemed less likely that they would think of even talking. That looks like a item to stick in the bullish column for oil prices.
"Iran arrests 100 people over attack on Saudi embassy"
This is very good writing starting with The Hateful 8. Economic theory with current events considered.
"Slavoj Žižek: The Cologne attacks were an obscene version of carnival"
Andy Aiken comments:

"So what if we conceive of the Cologne incident…as a carnivalesque rebellion of the underdogs?"
To dismiss what happened in Cologne as a droll little Rabelaisian episode is forgetting that the middle class they deride keeps the lights on at the universities. The Euro and US left intellectuals will be surprised at how swiftly they find themselves on the losing end of a cultural counterrevolution, how adamantly the return of Volkish horrors defies their browbeating.
But they have created the preconditions for this. The social sciences have become as detached from the tradition of free inquiry as University of Freiberg was in the 1930s. They have thrown away the weapons that could have fought it.
I think the key to levered macro speculation is that the people who do it have to make public statements to move everyone else to their point of view. The goal they have is to make everyone have the same view of the world. Their weakness is that they have to express their opinion to others to make it viable before they make their big move that finally reverses the prices.
When you get the infrequent statement from a flexion, that is time to switch from short term patterns to wave trading. The flexions don't boast and brag all the time and tell you what they are doing. They wait until they can pounce to tell of their positioning.
They go silent once the market starts going their way and let the other folks do the work. Once you get into a reflexive pattern like oil prices where they have to pump more to get the same amount of money as the price falls, the pattern trader is taking too much risk even if he wins on the buy side.
This link was sent by hobo without comment.
Andrew Goodwin writes:
They make nest hammocks out of leaves and vines at the top of trees to sleep in the wild at night. They have some thatching skills from binding these into bedding. Not surprising that it would climb to the top of the cage to make the hammock. It would have to speak like Charlton Heston to get a rise out of me.
Gibbons Burke comments:
I find it interesting he or she can tie an overhand knot—I wonder if that technology was taught by a human or another creature or whether he discovered it on his own?
Also note that the animal is a scientist: After tying up the hammock he undertakes an experiment to falsify the hypothesis that the knots will hold his weight and sleep-repositions for an extended period by subjecting the hammock, once tied, to surges of force greater than that exerted by its own resting mass, and a series of rapid transitions of position and configuration. He takes pains during his experiment to keep at least "one hand for the ship" in case the hypothesis is successfully falsified and the hammock fails.
The first configuration fails (not catastrophically, but it is determined to be unsuitable). The nearer knot is untied, repositioned, and carefully retied, with some additional complications added to the simple overhand knot using tassels from the cloth. Then, once the new configuration is secure, a new round of experiment begins, and seemly succeeds in failing to falsify the hypothesis.
My favorite blogger on privacy and security is Bruce Schneier. He put up two opinions on the future of privacy and had a good blog on it. Two opinions make the cases for how the future of privacy will go.
"Paul Krugman argues that we'll give up our privacy because we want to emulate the rich, who are surrounded by servants who know everything about them." The Varian Rule cited is of interest to speculators here.
Daniel C. Dennett and Deb Roy look at our loss of privacy in evolutionary terms, and see all sorts of adaptations coming. From their article:
"The age-old game of hide-and-seek that has shaped all life on the planet has suddenly shifted its playing field, its equipment and its rules. The players who cannot adjust will not last long."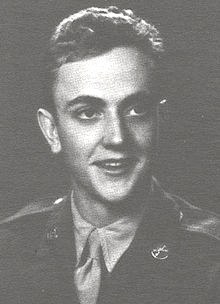 "Kurt Vonnegut graphed the world's most popular stories"
Has anyone made note of Vonnegut's thesis and applied it to intra day trading?
I have done better than my average employing his Cinderella/New Testament pattern in my daily pattern work.
It never passed my mind that these story pattern were universals of the human brain until seeing this article.
Steve Ellison writes:
To take chips from the public, much market commentary follows the "From Bad to Worse" storyline.

"The stock market leads the economy, not the other way round"
Are we sure of this old bromide?
anonymous writes:
Yes, the data support the conclusion. Even more so because we know the results of the stock market immediately, and we get the GDP number only each quarter, and then after a delay of months that is then revised three times.
Andrew Goodwin writes:
A statistical method for testing this theory with precise equations is given here for those who would care to update the work:
"The Stock Market as a Leading Indicator: An Application of Granger Causality"
To summarize the conclusion reached using this "Granger causality" method:
Our results indicated a "causal" relationship between the stock market and the economy. We found that while stock prices Granger-caused economic activity, no reverse causality was observed. Furthermore, we found that statistically significant lag lengths between fluctuations in the stock market and changes in the real economy are relatively short. The longest significant lag length observed from the results was three quarters.
Stefan Jovanovich writes:
"Is the causality relationship more consistent with the wealth effect or with the forward-looking nature of the stock market? The results from this project are consistent with both the wealth effect and the forward-looking nature of the stock market, but do not prove either. Another possibility for future research is to further evaluate where expectations about the future economy are coming from. Our results reveal that expectations for future economic activity are not simply formed by looking at the past trend in the economy as the adaptive expectations model would suggest. Expectations are being formed in other ways, but how?"
The argument for the "wealth effect": rich people's spending is the Keynesian pump that gets its money flows from the drift towards higher stock prices. The argument for the forward-looking nature of the stock market: the same one that applies to all asset and credit pricing, even those for "true" bills. The argument for "adaptive expectations" models: straight lines are easier to draw.
Stock prices go down because enough rich people think they will go down. God only know what makes them decide to think that, even though they have all the lessons of the past to tell them otherwise.
As Eddy and her Mom and others remind me, my sarcasm can be a bit heavy-handed, obscure and unfunny.
Let me try again, now that Big Al (who has saved me from gold standard oops moments and other follies) has come to my rescue.
The Chair's drift is a fact of enterprise itself; people get richer because they figure out how to do things better, faster and cheaper, and the price for that know-how rises steadily because it is the means of producing more wealth. (Marx was not wrong to focus on the means of production; he just left our distribution and exchange as the other necessary parts of the deal.)
The people the Chair left behind at Harvard, Berkeley and elsewhere share their own kind of Marxist illusion; they think that people can manipulate the way we all keep track of wealth - the unit of account, the interest rate on government debt - and have the manipulations produce further drift which will, in turn, somehow produce greater wealth.
This all reminds me of what a WW II veteran once told me about sharing a bivouac with the Russians while Truman, Churchill and Stalin carved up the world at Potsdam. The Americans, with their wonderful energy, had set up tents and installed GI showers and faucets after running lines to the nearest pond with clean water. After seeing the GI walk over to a faucet and turn it on to fill a pail of water to feed the radiator in his Deuce and a Half, a Russian soldier yanked off the faucet, walked over to the Russian side and defiantly banged it into a post. He was enraged when he turned the tap and nothing came out.
Fat thumb correction: stock prices go up and down because enough rich people take one side of the trade or the other that they change the price of wealth expectations for that particular company. There is no way of knowing what their particular "reasons" are; markets are part of Heisenberg's universe.
Bill Rafter writes:
Allow me to come into this party late and probably tick everybody off. What drives markets most of the time (i.e. 90+ pct.) are two things: momentum and sentiment. If you have a handle on those you can make money. Probably the same two things drive the economy, but you cannot make money trading the economy, as the data coming out of the economy is more lagged than the data coming out of the markets. Hone your skills where they can count.

Has anyone studied Art Cashin's claim that:
"When October is up over 7 percent, the result of the next two months — the so-called Santa Claus rally — is cut in half," UBS's director of NYSE floor operations told CNBC's
His research comes from Stovall from S&P, if I hear him right. Cashin says that instead of approx 3% benefit long drift you only should look for half of that because of the >7% rise in Oct.
anonymous writes:
I have not studied his claim, but if he does not somehow factor in the relative strength of the market in months just prior to October, I'm not sure the observation is worth much. Presumably, the very week August and September of 2015 created a reset of sorts and the odds of a Santa Claus rally occurring this year are probably no worse than usual. Just my opinion of course.
Jeffrey Hirsch writes:
While I love Art Cashin, he and everyone else mistakenly calls the yearend rally the Santa Claus Rally. As defined by Yale Hirsch my illustrious father and mentor the Santa Claus Rally is the short 7-trading-day period cover the last 5 trading days of the year and the first 2 of the New Year. Most importantly as the songwriter in Yale has made clear: "If Santa Claus should fail to call, Bears may come to Broad and Wall." Here is the page from the 2016 Almanac and a slide image I use a presentations.
From Page 114: "Santa Claus tends to come to Wall Street nearly every year, bringing a short, sweet, respectable rally within the last five days of the year and the first two in January. This has been good for an average 1.4% gain since 1969 (1.4% since 1950). Santa's failure to show tends to precede bear markets, or times stocks could be purchased later in the year at much lower prices. We discovered this phenomenon in 1972."
The history of the Santa Claus rally:
.
.
.
.
.
.
.
.
.
.
.
.
.
.
.
.
.
I've found over my career when involved with matters that garnered news coverage (15 minutes) is that you have to manage the press and use them as your tool to further your agenda. You cannot let them control the dialog or agenda. To that end, press releases and limited information leaks are one of the tools to manage the press. Having an inside shill in the news system is also very helpful to feed the pack and keep them away from ripping out your throat which is the tendency. They are basically lazy and if you provide them with an easy to regurgitate package, they will tend to run with it. Managing public opinion is another matter altogether and it's extremely difficult. Both the news and the public crave simplicity, easy answers, and they follow the first knee jerk.
Andrew Goodwin writes:
The tactic the good journalists used, the limited times I had something, was to call and tell me that they had a story deadline in an hour. The story was to be printed with or without my input and their editor would not relent. Did I wish to make a comment?
That guerilla tactic usually forces unscripted replies. It was taught as basic field craft at Columbia Journalism School when I took classes there.
Having given it some thought, the counter to this maneuver works if you are a repeated source of information. The source should offer to give a scoop at some point if the reporter holds off until he/she can issue a statement. (Then the source has time to carefully prepare statements)
You also want the press to hear indirectly that you keep a favored and hostile list of journalists depending on how their coverage goes.
Nixon figured out how to get the last word when he was under fire during the Watergate reportage. The secret was to hold late evening news conferences that ended just before most people would go to bed. That way the news consumers would shut off their TV's before the hostile commentary could begin. That's a strong tactic still in use today.
There is a nice passage in Jack Schaefer's Old Ramon, who by the way is one of my 3 favorite American writers of the 20th century, that talks about the stupidity of sheep. He says "the individual sheep is stupid, but the herd is very smart. They always know the right way to go, the right thing to do (especially when guided by the dog and shepherd).
The stock market reminds me of that every time there is an earnings report of a major company. It originally does something stupid, as if the company reporting like Intel, Netflix, or Goldman $achs were the only company. But then after a proper time, it does the right thing.
Andrew Goodwin writes:
The Chair's points on reversals after single company earnings and upon the law of the ever changing cycles make great sense in light of the discovery of the hacking of the earnings release sources and the subsequent sale of the information to traders.
One phenomenon that likely would revert would be the predictive property of price moves in minutes prior to announcements of earnings. If the regulators can shutout the hackers from the news wires that hold the earnings reports for a release time after preparation of the news then a much smaller batch of insiders could use them.
One thinks that the true insiders would have to act earlier than in the brief intervals before releases that allow the hack info buyers to take less time risk in acting close to the news event.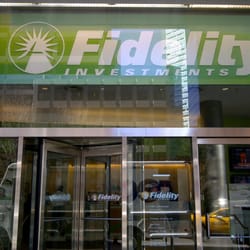 Here are some thoughts I was considering for the last two hours about the smart beta and negative index [i.e. short ]vehicles:
Walking through Grand Central Station to get to the squash courts as a 20 something, I recall seeing the posts at Fidelity branches with banner marketing of their sector fund offerings with hottest ytd or x period performance. Businesses like Fidelity have many funds so that one of them is always winning and marketable. This is known by all.
Now some companies offer negative and positive each type of return so they always have something that is winning. They skip the sector rotation idea and just go "+ or - , we got it covered" now.
It's a good way to build a business and to get a product always to fit into the asset allocation/efficient frontier models made by the money guides. I can borrow the hedge fund efficient frontier portfolio optimizer, hit a button and make the fund that the allocation experts think should be 50% of their exposure. If I design a strategy that has a return that makes it the largest allocation in a fund of funds portfolio because it is not correlated am I a hoodoo, a charlatan or just smart? Can I raise enough capital to get the positive of the inverse of the fund so I am immune to market moves personally?
As a former fund manager, one of the questions that was normally asked was how much money of yours is in this thing. Are you getting a taste of your own cooking?
If I have a fund that is positive a beta factor and one that is negative this factor, do investors want the manager to put money into both of them and pay himself income on both sides? How does the manager reconcile having negative and positive funds with trying to put money where the mouth is?
To make it simple if there is negative fido fund and positive fido fund, one of them wins, they get the management fees on both sides, have no general market risk, and they can even make income lending positions that they don't have to fully share with investors. It's your fault for not picking the right fund if you fail.
Great business when you are willing to accept that they will never let you into in the most profitable funds (HFT) since they spin-off cash every month, and are handing over fees to a firm that wins because they hedged the value of your relationship in establishing the negative fund.
It was better when a fund went long and short and you could evaluate the skill to luck ratio. Now they just back out of any responsibility for the results because you picked your own beta. They gather hundreds of millions by gaming the asset allocation/efficient frontier model and also by gaming people who think they know how to time markets.
Thinking of it now an answer is to pay the management company based on the time weighted return of the investors even if they timed your negative and positive the funds wrong.
'Cyborg Chess' or 'Advanced Chess' is an area that might be of interest to specs in that humans are allowed to use computers during the decision making process. There is evidence that strong human players can add considerable value to pure computer play when the process is managed in the right way, for example Arno Nickel defeated Hydra in a correspondence chess match in which he used a regular PC against the the most powerful supercomputer in the World at that time. This event wasn't publicized as much as it might have been, but you can read more about Nickel and Cyborg Chess here:
I've experimented with 'Cyborg Chess' in correspondence tournaments in which computers are allowed. The results haven't been great, probably because I don't use deep calculation setting on the engine, but the experience has been educational. A major issue is in understanding where it is that I can add value as there's a temptation to either overrule what the engine recommends or be led by it indiscriminately. Probably a series of protocols would be a good idea but where does one start? Here's a provisional list:
1. Write down your list of candidate moves, in order, and then compare them with the top choices of the engine.
2.Consider whether this is the kind of position in which engines are likely to do better than you (ie highly calculative tactical ones).
3. Give greater weight to particular candidates based on point 2.
4. Check your top candidate(s) more carefully, perhaps using deeper engine settings, until a particular confidence level is arrived at.
It seems reasonable that different people might give a different weighting to their own choices versus those of the computer, but in either case it does seem that better decisions might be arrived at. In fact Nickel's achievement sort of proves that, and even if computers get so powerful that the more or less 'solve' chess the synthesis of man and machine should still have value in less finite fields.
Victor Niederhoffer writes:
"Cyborg Chess" by Nigel brings up the effectiveness of human versus
robot trading in markets. Certainly costs must be considered as well as
effectiveness the way it is in all the studies of robotic versus human
surgery. Apparently robotic beats laporofic.
There should be areas where the robots have to be turned off for the
evening where the humans could develop an advantage. It seems the robots
are forcing early capitulations in many markets which is presumably an
effect of their programs.
anonymous writes:
To list just two of scores of regular robot shutdowns that one knows of:
1. On Sunday nights in the professional electronic FX markets (using HotSpot as an example), one only has access to prices from 5PM NYC time unless you get on the phone and call a counterparty direct in New Zealand or early Sydney.
This 'dead zone' is almost completely without 'silicon based entity' interference and often sees a reasonable range that goes unrecorded. A stint in that dead zone is a prized achievement for FX traders learning how markets 'really' trade. Much like time on the floor of an exchange, it is an experience that is dying off.
2. Each night at 5 PM NYC time the professional electronic FX market goes dark for a few minutes as the value date changes.
After reopening, the market making algorithms kick in first with relatively wide spreads that narrow quickly when the Carbon based life forms start to interact. The HFT 'order facilitation' ( Ha!) kicks in next.
What is of increasing concern is that the lunatics are running the asylum. Meaning that the firm's running the robots are deciding when and why markets open and close rather than some supervisory body. I guess this is more a question of nature versus nurture.
Arguably, there is some marginal information that is helpful, in an accretive sense, to the buy or sell decision–from the opening procedures of robot dominated markets.
The first order possibilities for testing might involve: number of transactions per unit time, rate of change of spread contraction, the epps effect et.al. All for relatively short periods as the robo-market opens.
At a practical level, and without investing what I know to be substantial funds to study this issue, I believe it still comes down to basic conditionality, expectations based on that conditionality and finally path dependency.
Additionally, the predictive nature or otherwise of the situations introduced into the price generation process by exchanges, that I have previously posted on - must be tested and incorporated.
Jim Sogi writes:
By their nature, cyborgs must look for fixed patterns. They have limited adaptability. Sudden bugs, unexpected changes, changes in cycles, and divergences will always surprise them. They can't anticipate. Their advantage is that they are as fast as their circuits, and comm allow. The unknown is how they perform in a complex system with other cyborgs and humans. As Nigel points out, a human can add value and beat a pure cyborg. Human foresight and understanding of human nature can add value.
Hernan Avella writes:
Machines keep improving, some moving away from brute force approaches…
"Deep Learning Machine Teaches Itself Chess in 72 Hours, Plays at International Master Level":
"Lai has created an artificial intelligence machine called Giraffe that has taught itself to play chess by evaluating positions much more like humans and in an entirely different way to conventional chess engines.
Straight out of the box, the new machine plays at the same level as the best conventional chess engines, many of which have been fine-tuned over many years. On a human level, it is equivalent to FIDE International Master status, placing it within the top 2.2 percent of tournament chess players"
Andrew Goodwin writes:
I still have my ticket stub from the match that Kasparov lost to Deep Blue in 1997 in NYC. Maurice Ashley was using the Fritz engine to evaluate the moves of the champion and the supercomputer in real time for the theater audience, as I recall.
Instead of making the next move optimization target the best calculable move, the supercomputer could make goal seeking calculations that lead the match to the most time consuming calculable end game for human competitors. It won that match with clock time to spare. That's the advantage.
The Chair's idea of a downtime for computer engines sounds sound for human comparisons.
Jim Sogi writes:
I would challenge anyone to quantify what exactly is the difference between a cyborg traded market and a human traded market. Sure it feels different, but how exactly? How do the numbers trade. Are there less big blocks? Are there fewer round sizes? Are there fewer takers on breakouts, i.e stop buy orders? Where are the numbers on the table?
Hernan Avella writes:
Difference? Generally speaking, most of the time, when bots are the market makers there is less friction, reduced bid-ask spread, more ability to get the trade done with less price disruption. Winners: longer term traders willing to pay the bid ask spread or less to get into or out of a position. Losers: human market makers who want to earn the bid-ask spread. They can no longer compete.
On my last haircut before moving, I gave my regular lady a $100 tip on a $17 haircut (applause line here?). That small gesture brought her to tears. She is a very interesting older woman. I've enjoyed talking with the past few years. She knew I worked in investments/trading and asked if I had any ideas for her. I asked about credit card debts and she told me she just cashed in 25K of an IRA to pay down 25K of credit card debt, yet already had accumulated 2K since then and was getting in the hole again. I might invite her down to do some murals in my kids room, and perhaps do some studies on trees (She is an artist who made a living cutting hair for the last 40 years).
The point is (perhaps? At least the relevant one?) is the deadly financial problem of never having working capital that provides the flexibility that keeps one off the spike of usurious interest.
This lady had been sold on long term investments (by her branch XYZ big box bank) in high fee mutual funds with perhaps at best a 5% yr expected value over the long term, while paying off 25% interest rates on credit cards. The scams run on the lower middle class or working class are obscene.
And it is not income. Clearly if these folks can pay these obscene high interest rates, they can afford much more than they have. The problem is that they never understood the idea of having "working capital". I told my friend that her best investment is at least 6 months of living expenses in the bank. As basic as it is, and at such a low margin for error that standard that is, for many it is an alien concept. Her recent issue was a car repair that blew up her budget and started the credit card problem again. With no working capital plus compound interest against, it is like a giant pit metaphorically with wood spikes and lions at the bottom to gobble one up.
So in trading and investing, how can we use this idea? Victor has taught "never get in over ones head" as one of the key tenants of speculation. So how do we manage our cash in our speculations, investments, life's "issues" to have the flexibility to seize opportunities and avoid pit of being bent over a barrel–while still getting a solid return.
Scott Brooks writes:
The problem is deeper than that.
The people that Ed is referring to don't have the mentality to accumulate wealth and get rich. They are sold on the "here and now" mindset. They go into debt to satisfy the here and now. Something will always come up that will prevent them from succeeding. The only thing they are really good at is coming up with PLE's (Perfectly Legitimate Excuses) to justify their failures.
They are defined by their failures.
anonymous writes:
Especially with respect to this site, I would wonder the data and testing behind those assertions. Otherwise, one might consider them to be presumptive, elitist, and uncharitable, with mean-spirited implication. But for the grace of god….
Ed Stewart writes:
"presumptive, elitist, and uncharitable, mean-spirited"
Yes but who cares. I'm guilty of most those things at most times. Is time preference the essence of trading? That might be a more interesting question vs. my original one. Can it be quantified? I think so, as a hypothesis generator. Does it work better than other thought models?
Russ Sears writes:
Sorry, I disagree Scott. Ed is correct, it's a matter of education and coaching. Have a plan, believe in the plan, stick to the plan.
The average working poor Josie is not a loser. It's the average bank has learned they are more valuable dumb and paying fees than smart with small accounts. The stats say that the fees are several hundred dollars per person in the USA. So some are paying several times that. The banks have the average poor working single parent or mom in a snap trap that they can't figure how to unsnap and lift the door.
The first thing I tell kids is that you need a minimum of $1,000 in emergency cash preferably $2,000. Have a garage sale, stop buying lottery tickets, no gambling, stop buying new clothes, stop cable, and stop smart phones, etc until you have that emergency fund. Also budget, if you can't fix the budget to the pay, downsize housing, get roommates, no car, bus, pay for car pool, whatever it takes to have a workable budget. Then save for the 3 to 6 months expenses in a cash account ready for a big expense. Only then should you invest.
Most people in this problem don't have anyone they can trust to give them the advice and perhaps the tough love they need to stop living in denial. The truth is the banks want the poor.
What does this mean for "investors". Frankly I think most investors have it wrong. It's not so much managing your risk as it is managing your cash flow first, then manage your risk. You can take a lot of equity risk if your investment horizons 20 years out.
Also the lesson to investors is just because someone is in the best position to give you advice and would make some money off you if they gave you that advice, it doesn't mean they will give you the advice that's in your best interest when it conflicts with their best interest. Their best interest is CMA (cover my …) by silence or sin of omission. Then it's to make more money by selling what gives them the most profit to "cover" you like payday loans.
anonymous writes:
The thing I practice (and I don't know if it adds any edge that can be computed) is to always take some off after a good run. No mater what, be it trading, investing, bonus, etc. Never spend it all–or even most of it. Put it away for when SHTF, because as day follows night, it will…
Andrew Goodwin writes:
A major part of the problem is the thinking that makes the credit limit on credit cards equivalent to ones own money.
For my part, I will never willingly stop at a gas station that has two prices for gasoline with one higher for the credit card user than for one paying cash.
In a world where there are card rebates on gasoline, what is the point of acting responsibly with credit when those who did not act responsibly get subsidized by those who did. The dual pricing also serves to support a cash economy against the public interest.
Peter Grieve writes:
I feel that I am unique on this site as having been in this hairdresser's situation for most of my life (Hello, Peter). Obviously this is not due to a lack of economic education or upbringing. I feel that the factors include a lack of skepticism regarding my own appetites, a lack of faith in the future, a certain immediacy in response to the world. These are traits associated with immaturity, to which I confess. Of course this leads to tremendous inefficiencies, even when viewed from a purely hedonistic perspective, but it does have its compensations.
I do not regard Scott's comments as elitist, presumptive, uncharitable, or any of that baloney. On the contrary, I find the the use of the word "uncharitable" to be condescending. I do not feel that people in my position are a fit object of charity.
Everyone has their irrationalities, and they are often incomprehensible to those who do not share them. Scott's words are simple, honest truths, which many people (including me) would benefit by internalizing to a greater degree.
Stefan Martinek writes:
It is good to have an emergency cash for at least a decade; locked, untouchable for trading or similar. The rest can be at risk. And after MF Global steal from client accounts (is Corzine still free?), I think it is prudent to keep as little as necessary with FCM. In case of a brokerage failure, the jurisdiction matters (Switzerland is preferred, the UK is too slow but ok, then Canada, and the last option is the US broker).
Ralph Vince writes:
Stefan,
I entirely disagree; emergency cash has a shelf life which is very short, and our perspective warped as we are speaking in terms of USD. Being the historian you are, you know full well how quickly that cash can be worth nothing. (And again, a many of our personal experiences here would bear out, money is lost far quicker than it can be made).
A bag of air on hand is good for one breath.
People are taught that "saving" is virtuous, borrowing a vice. I would contend that we have crossed to Rubicon in terms of the notion of stored value — no more able to contain that vapor than we can a bottle of lightning. The circulation brought upon by a zirp world, turning all those with savings into the participants at a craps table, the currency being used the product of a confidence game, among the virtues to be taught to tomorrow's youth is that of creating streams of income — things that provide an economic benefit their neighbor is willing to pay for, as opposed to a squirrel's vermiculated nuts.
"Stored value," is a synthetic notion we have accepted and teach as a virtue. It has no place in nature, it is a synthetic construct, one that is not scoffed at in the violent, life-and-death world of fire and ice. Young people need to be taught the fine distinction between the confabulation of "storing value," and that of using today's fruit to generate tomorrow's.
Stefan Jovanovich adds:
From the other Stefan: I agree Ralph. "Stored Value" is another part of the economist dream that platonic ideals can be found. Money is and always has been one thing: the stuff you could voluntarily give to the tax man that would make the King find another excuse for throwing you into the dungeon. The gold standard did not change that; it simply gave the citizen a chance to make the same kind of unilateral demand on the government. It is hardly surprising that the fans of authority and "government" hate the Constitutional idea of money as Coin. How can you have a permanently elastic official debt if the citizens can ask for payment in something other than a different form of IOU?
However, Stef does have a point. Having a hefty cash balance is a wonderful gift; it gives you the time to figure out your next move. The sacrifice is the absence of leverage; the gain is having literally free time.
Scott Brooks comments:
There are a lot of companies out there that take advantage of them and the bad advice they were given from their parents. Banks certainly do. Then you've got insurance companies and brokerage firms selling them crap products as well.
But that doesn't hold water in today's society with Suzie Orman and others like her being nearly ubiquitous on the airwaves and net.
These people live beyond their means. Plain and simple.
Yes, they lack education, but even with education available, they don't take advantage of it. They are just doing what they were taught as kids. For far to0 many of these people, as long as they've got enough money for their 1-2 packs of cigarettes/day and their quart of Jack/week, they go and live lives of quiet desperation, hoping that they don't lose their jobs and are lucky enough (i.e. like not spending money on stupid stuff is "luck") to pay off their debts by the time they are in their early/mid-70s so they can live out their remaining few years (if they even make it that long) on social security.
I know. I grew up with these people. I know how they think. But for grace of God (as was mentioned earlier), I might have been one of them. But for some reason, I was blessed with gray matter that works, and I saw the error of those ways, and I was able to get out.
Ken Drees writes:
I knew a guy–lost touch with him over the years–who exclusively dealt with hairdressers and salonists. He sold variable annuities to them since these people had no retirement plans given to them from the salon owners. I believe in his mind that he was doing them a service–and I really do not know the quality of his products–but at a glance I saw them as mutual fund annuity hybrids that came from heavy fee fund families. He was a tall, dark and handsome gent and he would actually get entire staffs of salon ladies to invite him in after hours for a group meeting/financial planning discussion presentation.
He always said that business was brisk!
Jim Sogi writes:
When young friends ask me, how should I invest, I give them a simple asset allocation model based on ETFs or Vanguard and an averaging model. Invest x% of your paycheck off the top each time. Doesn't matter how much really.
Russ Sears writes:
Scott, since this is the DailySpec let us bring a little science into the discussion, even if it is social science.
Where we differ is not what is causing the hairdresser's problem. It is in what can be done about it that I differ. I believe you can coach people to delay gratification. I coached kids that never did homework before and got "D's" and "F's" during a summer and by fall the kid was an "A" or "B" student. You probably owe a hardy thanks to the coaches in your life.
Perhaps the greatest social science finding has been the "marshmallow experiment" done at Stanford. They did test on 600 4 year olds telling them if the child did not eat a marshmallow for 15 minutes after they left, they would get a second marshmallow. 1/3rd of them made the whole 15 minutes, a small percentage ate it immediately after the others had waited various amounts of time. They followed up on these kids several time in the last 40 years. Just about every way you can think of to define success was highly correlated with the time the 4 year old delayed gratification: SAT score, college/HS graduation rate, credit scores, long term committed relationships, contentment etc. And almost any way you can define failure was inversely correlated: jail time, high school.
The correlation was stronger than IQ, social economic status at 4 years old. In other words even the dumb poor kid that delayed gratification was happy/content/successful 40 years out. He may not be making much but he is happy with it.
For a humorous view of this experiment reproduced: Joachim de Posada: Don't eat the marshmallow!
Take it for what its worth, but I haven't seen this kind of academic study before.
This study assesses the economic value of technical and fundamental recommendations simultaneously featured on "Talking Numbers," a CNBC and Yahoo joint broadcast. Technicians display stock-picking skills, while fundamentalists reveal no value. In particular, technicians overwhelmingly outperform fundamentalists in predicting returns over horizons of three to nine months and moreover they produce large alpha with respect to the Fama and French (1993) and momentum benchmarks. Considering market indexes, Treasuries, commodities, and various equity indexes, both schools of recommendation generate poor forecasts. Overall, the evidence shows that proprietary trading rules could, at best, enhance investments in single stocks, while returns on broader assets are unpredictable.
"Consider first the stocks that the technical analysts identified as strong buys. They on average proceeded to outperform the overall stock market by 7.9% over the subsequent nine months, while the stocks they recommended as strong sells underperformed by 8.9%. That spread of 16.8 percentage points is highly significant from a statistical point of view. As the professors put it in their study, it means that "technicians display rather impressive stock-picking skills." "Contrast that with the performance of the fundamental analysts. The researchers found that their strong buys proceeded on average to underperform the market over the nine months following recommendation — though not by enough to conclude at the 95% confidence level that these analysts were actually worse than random. Even worse, the stocks that these analysts rated as strong sells did not perform appreciably differently than those they considered strong buys."
Andrew Goodwin asks:
How would a chart technician buyout fund do?
Is it a coincidence that I can't find any canned algo type orders that allow a limit price to get hit and then add in a time delay before they start executing? Who would wish to put in a limit order when there could be a news spike that will only get filled well beyond a news shock adjustment price? I'd like a canned order that lets me put in a time delay after limit price hit before it starts to execute. This sort of thing could make a fellow a conspiracy theorist.
As some might recall, I follow coffee pretty closely. And while coffee trading may be a relatively closed shop, the price still responds to supply and demand. I recall from my econ class that even monopolies have to factor in the reduction in demand consequent to an increase in price unless the good is inelastic. That's four decades old, though, so maybe my recollection is off.
Here's the thing: oil's dropping as the supplies bulge and the dollar strengthens. Gold's weak as well. That fits a deflationary environment. Increasing interest rates fits an inflationary one. Coffee remains weak, trolling multi-year lows. What's intriguing to me about this is that evidence continues to grow that the el Nino taking place is getting stronger, and there's now discussion of whether this year's even might be stronger that the record one in 97-98. El Ninos generally mean the coffee crop is smaller than average. So while weather developments suggest a reduction in supply, pricing suggests a marked decline in demand, too. Either that or deflation with a stronger dollar.
Maybe I'm missing something here. (I probably am.) Anyone care to help me understand this better?
anonymous writes:
Procter & Gamble, Starbucks, Sara Lee, Kraft, Tchibo and Nestlè control 60% of the market. Actually they are in overproduction, 120 million bags (sixty pounds) of coffee products, 105 consumed. The inventories accumulates from year to year.
They are trying to introduce into the market a GMO coffee variety whose seeds ripen all at the same time, greatly cutting production costs and collection costs, allowing automatation. They are destroying the lives of 125 million people, mostly small-scale farmers and their families for profit in exchange for a coffee built in the laboratory.
Andrew Goodwin writes:
Has anyone else made the same observation that nearly without fail, the same people who make the sternest warnings about climate change are the same ones who mostly firmly protest GMO food?
If the climate is changing then please explain why the crops that worked in the old climate will succeed in the new one. Sometimes it is enough to make me think these folks are going to succeed in starving us all.
In this case, respectfully, it seems that some parties would rather see higher coffee prices, which they think will help some number of people. They don't consider that the destruction of the Brazilian rainforest to make room for coffee plantations, profitable only with prices at higher levels, might have catastrophic impact on humanity in the longer term.
Michael Ott writes:
I've noticed that those that are vocal about climate change tend to make arguments based on the overwhelming scientific evidence. Yet when pressed with overwhelming evidence about the safety and benefits of GMOs they ignore it or claim it's a conspiracy. They make fun of those who ignore climate change science or claim it's a conspiracy. It's all hypocritical. This article was thought provoking: "Unhealthy Fixation: the war against genetically modified organisms is full of fearmongering, errors, and fraud. Labeling them will not make you safer."
Jim Sogi writes:
The Kona Coffee specialty crop will be big this year. There are a lot of beans and just starting to ripen. We had some big rains right at the beginning of the season and there were rows of fragrant coffee flowers early on. The coffee borer was bad last year, but as with many natural cycles, it is not as bad this year. With the trees stronger from good rain, the pests can't get as big a foot hold. There is not enough Kona Coffee to make even a drop in the world wide market, but it's what I grow, harvest, process, dry, roast, grind and drink. There's not many coffee gourmets who can say that.
My son got me a nice Rancilio grinder. It's made a huge difference and now I enjoy real Italian style espresso and cappucinos. It's a game changer compared to the cheapo grinders and results in a very even fine fine grind which you can't get any other way.
Stef Estebiza writes:
There is a ton of material about the problems with GMOs, and not only with the way in which they are then treated with pesticides. The list is long, but lobbyists' interests are mor profitable and important than your health. Here are two articles:
"Cancer Viruses Are Deliberately Inserted Into Your Food"
GMO: Study Shock, Toxic to Animals and Man
Michael Ott replies:
Stef,
Those articles are perfect examples of unfounded claims. This quote is just false: "because they are heavily contaminated with the toxic herbicide, Roundup". Literally dozens to hundreds of tests have been performed and prove the opposite.
False: "petunia plant which is a nightshade. That means folks with nightshade-induced arthritis can now get arthritis from soybean products." This has never been shown in a valid scientific study. Rather it's been repeated by pseudoscientists from a base false claim.
The second article showed results based on massive unrealistic doses and has been widely discredited.
HK Stocks Retreat as Fever Case Sparks MERS Speculation - News Item
Chinese Stocks Drop for Second Day After MSCI Defers Inclusion - News Item
Many areas of interest in this article: "a woman in China is being tested for fever". And after a 100% rise it's scary that "Chinese stocks drop for a second day".
Andrew Goodwin writes:
The Chinese quickly move to quarantine entire towns as they did in Yumen. When they find an illness, you get trapped if you do not flee on the rumor. The practice of mass quarantines raises the spectre of a panic if rumor gets to too many ears before they perfect the envelopment.
This winter in order to stave off the polar vortex II, I joined the USBGF and tuned up a forgotten game, played online and re-read some books. My goal was to play in my first over the board USBGF tourney in the spring here in Cleveland. It was a very difficult yet rewarding. I wound up playing in the intermediate flight, and lost in the semi finals (money match) to a Ben Franklin looking naturalist from the woods of Pennsylvania. He went on to beat the next man and win the section. I hedged with him and as the loser –still won my entry fee back and then some, so I exceeded my expectations as a first timer. I played with professionals and held my own.
Backgammon sharpens the mind, dampens the swinging emotions surrounding wins (highs) and lows (losses). It makes you perform quickly and decisively. The sport seems to be having a slow rebirth. Many backgammon experts went over to the poker tables over the last 15 years. Maybe this is a patch for me to exploit. Everyone there were very friendly. Not many people under 30 at all. Probably 25% women at the tourney. There is a lot of wager money in this game. I played on a $3000 custom board with a dice rolling tower during one game. There is quite a "gambler" mentality there that I felt could be expolited–I avoided a lot of side bets, skipped the drinking and just ground it out. I was exhausted afterward and also satisfied.
In honor of the 36 possible backgammon dice combinations:
Backgammon and Trading Markets
1. Match play is a grind. Every game, like a trade needs to be executed, and evaluated and reexamined roll after roll due to the changing landscape conditions. In an 11 point match, you could wind up playing 21 games.
2. Expect to lose. As in trading, you must minimize drawdown. Losing a game is no big deal during a match, but getting gammoned sometimes or backgammoned will cause you most likely a match.
3. You need to be physically fit. Playing 20 hours of tournament backgammon over the board in two days takes a physical toll. Food and diet usually fall off, sitting and not being in routine makes your body fall out of rhythm. Trading foreign markets comes to mind here. Tourneys usually begin the day's play around 11:00am and end late into the evening. If you are a morning person, you need to change your habits.
4. Fatigue can make one loose with the cube, or willing to take risks with hits or leaving blots. It can also be exploited of your opponent. Your opponent due to fatigue, may just take a risky double. Or you may decide to play a grinding, long slow back-game with complexity in order to really move him into deep water when he is tired.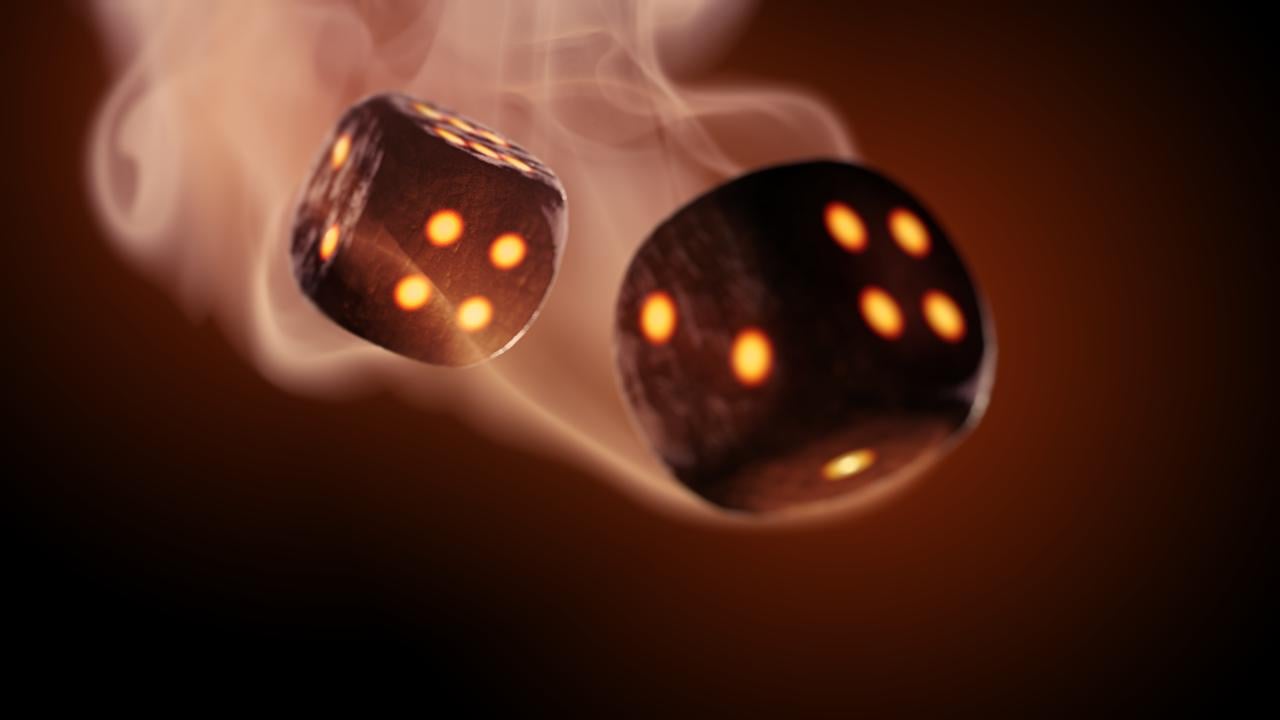 5. As in trading, don't let a brilliant win go to your head, or an unexpected loss go to one's soul.
6. Backgammon opponents are like different markets. Some are binary, robotic, calculated. Some can be cagey, erratic. Watch your next opponent before you play him or her. Study your intended market before you trade it. Watch out for the delicate little old lady, and pray you don't get paired against the hot looking woman.
7. Be ready for everything to go foul and stay foul. Cut your losses quick, play safe, concede one point games. The dice are not to be blamed–but when your opponent blames the dice agree with him or her that indeed the dice are not good for them today. Kindly reinforce their beliefs. Don't make excuses for your losses.
8. Blitz! Hit loose, blitz in, keep hitting, slot your points and keep it up till it runs out, then double if its correct–especially early if the chance arises. So take that quick hit winning trade, just bank it and move to the next trade.
9. Be ready to be put on a camera under bright lights or in a featured table for live feed against a big star opponent. In trading this may be like a sudden streak of wins when spouse says nice things or maybe when you are called by a friend for your "expert" opinion.
10. Remember, that everyone else may be tired too, or hungry or in discomfort of sorts. You are not the only one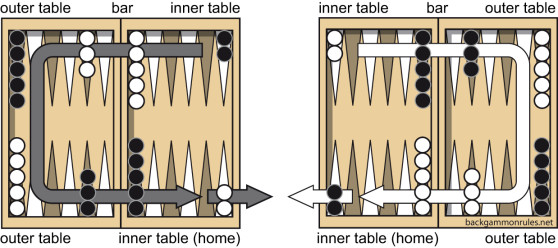 11. Match equity rises and falls for each opponent on each roll of the dice and subsequent move. Each trade has a heartbeat, an ebb and flow, prices change. BG is a pricing game to a degree. You need to know if you are over valued, even, or under all the time.
12. What is the trading plan; what is the game plan? Are you running, priming/blockading or are you playing an intentional back game. You need to review your plan prior to making your move –does your roll help or hinder what you are doing. Did your trade look suddenly different from its planned start?
13. Sometimes too much success leads to failures, multiple doubles in a row tend to get you off to a great start that actually pushes you way past your optimal timing leading to a forced stacked up game. You now find yourself out of position. Don't overtrade, do not double up because you feel bulletproof.
14. In a short length match, seize upon a good starting position and double. Your opponent may shrink and pass since he will judge the risk as too great at this early stage to gamble. You must have a good start and his must be neutral or lagging.
15.Every play is a potential cube turn. Ask yourself if you should be doubling before you roll. In trading, once again–review your plan at each logical turn.
16. Be ready for the quick re-double right back in your face. Now the stakes are way up if you take, funny how your position shrinks up on a redouble? Akin to a whipsaw or a flash crash, the market has just gone 180 degrees from where you were. Where you ready for that?
17. What will my opponent do if I double? What will the market do if I take that offer?
18. I have just been doubled, is it a take, a pass, a redouble or is it quite impossible to judge? Use Woolsey's law then and take the double. As in trading, sometimes its better to take the trade on with insufficient knowledge and then do some analysis rather than pass it up.
19. At Crawford game during match play the doubling cube is not used. It gives the players one game where they must play through without upping the stakes. A trading holiday, a risk off breather is always a good thing once in a while. The Crawford game happens when either opponent is one game away from winning a match. It stops an automatic cube double from the lagging player.
20. If you make it into the money matches in a tournament, it is usually wise to hedge with your opponent so if you lose you don't leave empty handed. Do not be greedy and demand whole hog. Many market examples can be found regarding hubris.
21. What is the pip count? You must be able to size up the score mentally and quickly. Backgammon play is expected to be brisk and in matches slow play is frowned upon. In trading, being aware of the current (daily, hourly) conditions is essential. You can't call a time out in BG, likewise you can't stop the market while you think things through.
22. Leave a blot, but leave it properly, either far away or very close. Leave it so that if it's hit you may be able to recapture. Close out your trades properly.
23. Make points that hinder your opponent's big winners. Block his potentiality. Beware of and block if possible the "miracle" opponent's role, the double threes that get him out of danger and puts you in irons. Set your blots on points that he needs for getting back in. What miracle market move lies in wait to swamp your trade?


24. Again, don't get locked into one type of game, be flexible and take what the dice give you. Take what the market gives, don't hold out for a round number sale.
25. When it's time to run–then Run. Sometimes one gets focused too myopic on trapping and blocking and thus fails to prep for a freeing attempt. In trading, maybe
this is an example of just going with a major momentum swing and forgetting the chop trades.
26. Double hit if possible. Putting two men on the opponent's bar is a powerful move. Keeps him out of the game, for the time being. This gives you leverage. Possible cross over to using derivatives in a trade to maximize an expectation.
27. Hitting a blot takes half your opponent's role away. It is usually wise to hit versus not, yet not always. Automatic action can be seen in some players who always hit no matter what. I like to play against these types. Some markets behave on "autoplay" –use this tendency for planning a trade.
28. The safe move is usually not the best. You need to slot points, fight for the 5 point and be aggressive. Playing safe in the markets may be akin to being long the "favored sectors", last year's winners.
29. Lay out decoy blots. This tactic lures your opponent off his strong point and hopefully gives you compensating re-hit chances, and recycles a man to aid in your timing. Decoy methods and markets are well discussed.
30. Hitting loose is a decision that must be made with a goal in mind–needs to be justified. Taking a market risk that is usually cavalier needs to be justified and quantified. Hitting loose describes hitting a blot when your risk of re-hit is great. Its making the best of bad choices.
31. Know your basics inside and out. 6 x 6 dice table, %chance of rolling any single number, %chance of making a high number versus a low one. Know the percentages faced when getting back in from the bar. Holding a losing trade is not playing the percentages.
32. Aggression is awarded in backgammon in that you need to hit blots, fight for points, and resolve oneself to being hit and thrown back. Its a regenerative cycle and one needs to be able to define the worth/price of the position roll to roll. In trading you need similar levels of mental engagement–how to go for a small victory every venture, yet be ready to turn that into a major winner if the right odds come to the fore.
33. Opening, middle and late game positions, cube decisions during those stages, the match score or cash game level at the time of the stake double. Balance is key –maintain your forces as best as possible under the given dice. Know the landscape when the double arrives. Anticipate your opponent's moves. What is the market telling me at this moment?
34. What is my best move? Why is it that the best moves sometimes are the hardest to do? The best move usually looks risky/naked. Buying when all is lost, when the cane is in your hand is when you are right.
35. Why do I usually win the Crawford game–the game where no doubling is allowed? Why do I win the small trades and lose the bigger ones? Maybe I should be looking over my past trades with a critical eye—do some more work.
36. If I win game one of an odd numbered match, I tend to relax and just grind higher. All I need to do (as in baseball) is win a series. Am I in gammon save mode or gammon-go. Sometimes you need to protect against the double up or go for the double up as your goal when starting a new game. Is the trade a limited one to begin with or an attack strike? Do you realize that each roll can help or hinder that goal and adjustments sometimes need to be made. Or simply waiting is the right answer-
-a move that keeps the position static.
Victor Niederhoffer writes:
To Mr. Drees's excellent post an observation. I have known several dissipate drunk squash players who often asked me to set up a game of backgammon with my wealthy friends including Jim Lorie who paid his way through Cornell with backgammon. The dissipate players were all National Champions at backgammon and hustled for a living. To play against them was ruinous and fortuitously I prevented Jim from playing against my player opponent Claude Beers. One should never play markets against men named doc or those who pretend to be dissipate.
Andrew Goodwin adds:
When I held a seat on the NYFE, there was a trader whose badge number was mine with only the order of two digits varying. We shared an execution broker. The trader's name was doc, and I had to check in with the clearing firm each day because only his losing trades would end up in my account. Not once did I get one of his winners. One can lose to doc in ways other than merely playing against him.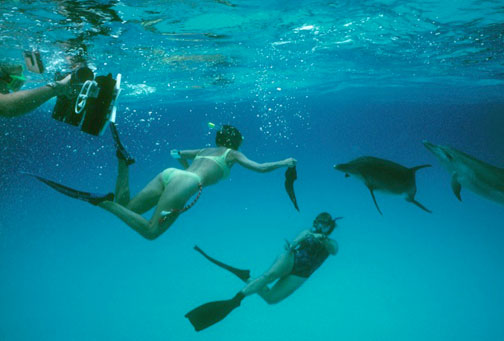 Steve Stigler, in discussing regularities relating to the height IQ correlation proposed a rule of his father "the correlation between the intelligence of economics and their height is 0.99 with the exclusion of Milton Friedman and John Galbraith (6'8'')".
Andrew Goodwin writes:
The idea I heard pitched once in Harvard Anthro classes was that it was the body size to cranial capacity ratio that had greater correlation with intelligence. Dolphins are supposed to rank highest in this ratio among the mammals. Dolphins probably have greater intellect than the humans looking at such simple and deterministic measures.
Specs. I am trying to write a little something about technical analysis. Here's what I came up with. (by the way the first one to show that random charts and stock market charts look similar was Harry Roberts I think in 1956 or so but Holbrook working may have done it 20 years before). Anyway, how would you improve on what I wrote.
Most traders in the markets use charts and technical analysis to establish and exit their positions. Academicians and skeptics point to the random nature of many technical patterns. Here's a typical chart generated by random numbers. If you don't tell a trader it's randomly generated, they'll come up with all sorts of predictions and patterns that the chart generates. And if you dare to suggest that what they're doing is mumbo jumbo, they take great offense and beat you on the head with examples of great traders who follow charts, and examples of others who consistently make a fortune by using charts.
There's a trader from Harvard who uses charts and has made 20 billion who says "using a chart is like a Dr. taking your temperature before a diagnosis." Another one says that if charts are so useless how come everyone including you looks at it before making a trade. One of the most respected and successful traders, a friend, puts the debate in focus: "There are lots of great tools in technical analysis (some of them in his book like trader's positions, and breakouts, open interest and spreads). They're very useful as part of a bigger trading process. There are good saws and hammers but it takes a good carpenter to make them work."
There's a guy in Japan who calls himself the Japanese Victor Niederhoffer who has turned $ 10,000 into 5 million by using charts. I hope to meet him in Japan when I visit there for a talk arranged by one who believes in charts, an estimable fellow who combines charts with anthropology, life extension and sports, and perhaps I will become the American Matsohita-Masamichi.
Options values are determined by using random numbers with the same standard deviation and distribution of prices as would be generated with the random number generators I just mentioned. Every trader on the floor uses such generators to predict the price that an option should trade at, and they do very well with this model– until something like the 1987 crash occurs and they go broke.
A famous former academic big options trader and head of the exchange said that almost all the scientific options traders he knew found that when you apply the random walk model to options, it turns out that puts are priced much too highly. He said that he's watched every last one of them go broke. The problem here is that extreme events tend to occur much more frequently than the random walk model would predict.
As I write, the Swiss franc recently jumped about 100 standard deviations above its last price in a few minutes, a one in a trillion shot, and billions were lost by option writers who used defective models to place their bets.
Andrew Goodwin comments:
The error made is in the actual coin flip method versus the computer generated random flips. If you flip a real coin an infinite amount of times, then the side that is heavier because of a greater extruding feature weight will land more often on the bottom excluding unknown aerodynamic effects.
I hereby wish to debunk weighted coin tosses as fair. That includes the wear and tear on the coin that changes the weight. Over time, the side with the extruding images on the same coin wears down and you get closer to random results.
With the computer generated flips you get no advantage betting either way unless you game the random seed.
If you get Monopoly style game dice that are indented 6 times on one side and just one time on the other, then you are better off betting on the heavier 1 dot side landing on the bottom on a given role over large numbers of roles even if the edge is tiny.
I officially quite playing indented dice board games now.
anonymous writes:
One approach I have taken is to identify some price formation of interest that can be defined by quantitative rules (perhaps "inside days" or "upside breakouts") and then analyze that formation in an actual data series. If the occurrence and distribution of the formation in the actual data series is consistent with randomness, then I make the assumption that it is highly unlikely that the formation contains any additional predictive information.
Sushil Kedia writes:
"A synthetic price series if generated using some function incorporating random numbers looks similar to a real stock chart"
Q1. Is every variable in that function taking random numbers as inputs? Q2. If A1 is no, then is any such function using random numbers akin to the error terms in the assumptions of a good regression model? Q3. If A2 is yes, then how does such a random number generated chart conclude that real markets are random? Q4. If A2 is no, then which parts of the synthetic price generating function are significant enough to conclude that the final outcome is really random?
Please allow a surmise to be placed on this table, before you tear it off:
The outcome of prices is a joint function of the random reaction to new information at that instant as well as a function of sensitivity of all participants to trigger or not to trigger actions on such moment by moment information updates. Sensitivity is again a multi-variable function comprising of but not limited to factors such as existing position (bias), risk perception (capacity to add or reduce risk at that instant), time horizon and so on and so forth.
Please allow just one more surmise on this table, for the moment, where I will unabashedly borrow from the Palindrome's famous idea of reflexivity. Markets have a feedback loop.
My arguments supporting the surmises:
Cause & effect thinking that is the cause celebre and raison d'etre of known forms of sciences has yet not evolved into modelling, evaluating or concluding enough about phenomena that have feedback loops as well as random reactions.
That's where art steps in.
Eventually as the long held and commonly accepted belief (derived from philosphical arguments) of this list has been that there is no possibility of any reward without some risk, since at zero risk the other side of the trade does not exist, all workable methods will have approximations and estimates.
If one method may or may not be better or inferior than the other, having a method is better than no method. If even in the illusion of forecasting better than randomness one can use a chart, any form of art, or any other mechanism to stay actionable in the face of risk and prevent oneself from ruin, then too randomness will allow one to get closer to being rich enough.
Finally I will quote two giants from this list itself:
Ever Changing Cycles as espoused by the Chair himself, refute any scope for any one method to remain superior or inferior to any other.
The Senator having said once to me that every Cigarette packet comes with the statutory warning that smoking kills and yet it is the user of that information who ignores it. So any method is not the bigger factor in performance, it is the user of that method.
Whether Technical Analysis appears archaic, has refused to involve beyond the simplistic and lacks the sex appeal of rigorous numerics, so long as it triggers a trader to be adaptive, manage his risk and makes one pay one's bills, it's ok. There are enough systematic quant funds that have blown up and the biggest blowout did happen when Genius Failed, since it refused to recognize the ever changing cycles.
anonymous writes:
A price chart is an attempt to model relevant aspects of price change. Price change is not linear displacement, whether vertical, horizontal or oblique. Nonetheless, price change can be represented as vertical displacement and time elapsed as horizontal displacement. Such a model, however, invariably supports relationships that does not correspond to anything in the original process.The angular inclination of a trend on a price chart is a visually striking feature of this representation. Such angles have no intrinsic meaning for the price series, but this is one of the many factors (along with our facility for pattern recognition and wishful thinking) that contributes to our interpreting more from price charts than rigorous testing reveals is there.
- William Eckhardt
How does one average down in prices paid for an asset one thinks will appreciate while knowing that the asset may turn upwards before one has met one's targeted optimal allocation in the asset? How does one prevent the adverse event to a speculator of only partially filling the trades that go on to create gains if one insists on scaling down in prices and has a maximum exposure target in this asset?
A commenter comments:
Then of course, there's the time-in-trade/turnover factor, yes?
Okay. What market situation is similar to The Seahawks decisions to pass with first and goal on The Patriots 1 yard line with 1 minute to go which pass was intercepted.
anonymous writes:
Working a bid/offer to get flat with a profit ahead of an announcement only for it to come out 1 minute early and go the wrong way resulting in a painful loss.
Andrew Goodwin writes:
That play call will go down in the annals of history as one of the worst calls ever. The folks who gathered to watch where I watched included one most vocal who cried for Lynch to get the ball to run. Many were calling for the run.
Let us call this a trick play that backfired. The deception factor was high but the pass call was otherwise a poor decision.
David Lilienfeld writes:
Respectfully, with the benefit of a good night's sleep on it, I disagree. Go take a look at the defensive line. Where was he going to run. The line had been getting a surge. I'm not sure that's the exact passing play to use. A screen might have been better, but a run wasn't going to necessarily do the trick, and with time running down, an incomplete pass buys time for another play. Bad passing call, but going to the pass makes sense. Just not that play. Something a little harder for New England to read would have been better, though.
Chris Cooper writes:
I'm in the middle of reading Scorecasting: The Hidden Influences Behind How Sports Are Played And Games Are Won by Werheim and Moskowitz. The authors do an exceptionally good job of demonstrating how conventional wisdom in such situations can remain wrong. I would not be surprised to find that this particular example was a theoretically correct call which nonetheless always leads to opprobrium by the masses.
I recommend the book, and note that it is on the Chair's reading list as well. The insight into referees is particularly well expounded. Likely many market lessons.
Tim Collins writes:
At the very least, you try the run. Lynch is truly hard to take down. Call time out if he doesn't make it. Use a QB roll out on 3rd down. Throw it away if not there. That would leave any play open for fourth.
anonymous writes:
The play made sense in terms of clock management. It was about NOT giving a guy like Brady an extra 20 seconds to come back and beat you. Further, one must wonder why Seattle didn;t let the play clcok run down to :01 and call a timeout at that point.
A similar analog occurred at 2:02 left in the fourth quarter, when NE kicked off winning 28-24. I was certain they could kick the ball short, allow for a run back, let the clock burn on the play and then stop for the 2 minute nonsense, rather than giving away a pass play for free by kicking a touchback.
NE didn't do that of course, and by the two minute warning, the ball was at midfield.
The point is,running down the clock, or not, is not without its risks. The hypothetical — give the ball to Lynch, could have been a fumble as well. The game is comprised of such things, and no play is without risk, as is no trade, hanging out there by its lonesome.
Tim Collins replies:
Fourth down play doesn't matter, so you have one run and one pass with the one time out. As long as my QB doesn't take a sack on the rollout, I'm fine. Plus, I thought they took too long to get to the line. There was 55 when they huddled up/lined up. Seattle took over 30 seconds to run that 2nd down play. Either way, I run on 2nd down. I'm stopped short and call time out. I now have roughly 20 seconds (plenty more if I actually get lined up in a timely fashion and run), so my QB rolls out. He is told to throw it away if there is not a wide open lane to the end zone or no one is open. As long as he does what he is told, I have plenty of time to run one last play from the 1 yard line. It doesn't matter what the last play is. I either score or the game is over as I will turn over the ball.
Sure, you could switch these and run the roll out on 2nd and the running play on 3rd down. I might even leave that decision up to Wilson based on his read of the defense, but these are my 2nd and 3rd plays. And, yes, I would run it again with Lynch on 4th down from the 1.
Pitt T. Maner III writes:
My 2 cents and second guessing– Don't lead the receiver. Aim at his body so he boxes out the defensive back(s). The bigger and stronger the receiver you run across the middle the better. More chance of a defensive interference call. It was a play with poor execution. Lynch can catch the ball too as was seen– one would rather have him fight a rookie DB over a short pass. A fade to the corner with your tallest receiver might have been good too. It's all about size and position and ball placement.
Victor Niederhoffer adds:
"Seattle Coach Pete Carroll Stands By Decision to Pass"
Scott Brooks disagrees:
I disagree.
He had one time left and The Beast in the backfield. Run the ball twice and then use your timeout. At the very least, he Belichik would have been forced to call a time out to preserve the clock in the (likely) event that Seattle could have Beasted that ball across the goal line.
Worst case scenario, if you pass, do a fade route to the corner.
The Pats were stacked in the middle prepared to take on Lynch, why throw it into a sea of blue?
They even had time to do a play action and give Wilson time to improvise and still throw it away if there's nothing there. Then run two running plays and use the timeout in between.
It was a stunningly poor call, one that will haunt Carrol for the rest of his career.
Pitt T. Maner III writes:
Think of the money involved (excluding endorsements and lots of other things): "This year, the salary bonus for players on Super Bowl teams has inched up a bit to $97,000 (up from $92,000 a year ago) for each winning player, compared with $49,000 for players on the losing squad ($46,000 a year ago). So the total gap between the game's winners and losers should be a bit higher than it was last year, when the difference was just under $3 million."
anonymous writes:
Read a paper earlier this year that the most statically reliable goal line play was the slant pass. The least was the fade pass. In my observation the receiver needed to be about 2 yards deeper. He was too shallow to get separation.
Craig Mee comments:
This reminds me of turning a winning position into a loser. We have probably all achieved this in a number of ways. Spreading off risk and turning over possession has got to be up there. I must include talking to a fellow trader and after the chat swinging your position from net long to net short, and watching the market go limit long.
anonymous writes:
What about the quarterback sneak?
Would be good to have stats on how many inches/feet can be reliably picked up on a quarterback sneak, even if everybody knows it's coming:

"Around the time Pro-Football-Reference added the Game Play Finder in 2012, I used it to look up Tom Brady's rushing success in short-yardage situations (third or fourth down, 1-2 yards to go). The results were staggering. Including last season, in his regular-season career Brady is 88 out of 91 (96.7 percent) on these runs, including 56 straight conversions. That's almost as efficient as the extra point. After researching some other quarterbacks, I found that most of them had great conversion rates. This is largely due to the quarterback sneak, which has worked 85.9 percent of the time since 2009".
If only the Yale prof would realize that if (a + b) is positively correlated with c, and b is negatively correlated with c, then a is highly positively correlated with c. Also that earnings don't live in a vacuum and the best estimate of next years earnings is last year's + 10% not the 10 year average. When the collab and I pointed out the errors in his thinking, he said it could be an Ito process where all such relations don't necessarily hold, but he realized the gaps in his ideas and they weren't very important to him. Of course the main thing is that the professor has been bearish since 1965 suffering from the English disease that the main determinant of stock prices moves and variabilities is the dividend distribution.
Andrew Goodwin writes:
A dividend distribution factor as a key determinant of stock price moves seems misplaced given the case of closed end funds that distribute assets instead of solely income as dividends. More on this subject might be of interest.
I have not studied the subject deeply enough to share a view yet.
The loss of a nail caused the loss of a war. It all starts with the horrific having two positions on opposite sides at same time. Worse yet is the use of mental stops with the idea that the broker can't read your mind.
Andrew Goodwin writes:
Voice brokers know the locations of the stops and the times when they will make margin calls or force liquidations. The broker does not need to read your particular mind to know the levels that once hit will create more trading activity. Mental stops fail because a broker can extrapolate the actionable levels from the inside view of the collective levered positions and stops given by other clients.

What the statistician traders miss is that the human brain is programmed to observe and create geometrical patterns. Since the observers admit to looking at price charts then they know that they might influence results.
Homo erectus was making patterns on shells long before today's speculators were trying to use patterns to turn a profit.
12 insights about markets and life from reading Ken Roman's The King of Madison Avenue and The Unpublished David Ogilvy.
1. Be unorthodox and imaginative in your hiring. Ready to hire people with unusual backgrounds. Would you hire this man for an advertising executive? "He is 38 and unemployed. He dropped out of college. Has been a cook, a salesman, a diplomat and a farmer. Knows nothing about marketing. And has never written any copy. Is interested in advertising as a career at the age of 38, and is ready to go to work cheap." It was Ogilvy himself who 3 years later became the most famous copywriter in the world and built the eighth biggest ad agency.
2. Treat women as if they are as knowledgeable as your wife when you advertise to them. They don't like to be talked down to or treated as robots. Peter Lynch and Jim Cramer are not the only investors who got 10 baggers from their wives.
3. The purpose of advertising is to sell a product. Make sure you go for the sale. Forget about aesthetics. Learn from the mail order ads where everything is tested, and no ad continues unless it pays it way. Forget about the 3rd and 4th moments in your quantitative measures and concentrate on making a profit on your trades.
4. Don't show off or try to be funny. It doesn't go well in print. It demeans the readers' intelligence. If you show off in a trade or competition, it will defuse your energy, and take you away from the bottom line.
5. Always hire a secretary of the same sex as you to make appointments. It will show you're interested in business and not in romance. And it will prevent you from being too expansive if the romance doesn't work out, or too soporific if it does. You have to be alert to be successful in markets.
6. You never know someone's character until the chips are down. Everyone's a good winner. Choose side men of unquestioned integrity, preferably eagle scouts, or those who follow the code of the west. Roman himself was not gifted by an excess of loyalty from his mentor when the chips are down. Don't expect your clearing firm to give you the benefit of the doubt in a tight situation. They have to worry about their stockholders and when you are down, there is ample opportunity for them to make a profit against you, the same way a poker player can when he knows you can't withstand a big bet.
7. Always be reading good biographies. Ogilvy was an incessant bio reader and used the lives of the greats as examplars for building his international operation. The best bio of a market person I have read is MFM Osborne's biography by Melitta Osborne and Tom Wiswell's proverbs. Both are available on the DailySpec.
8. Write 100 headlines and read everything about your competitors and your product before you write your ad. Be ready to test 100 systems until you find one that really works and is not subject to ever changing cycles.
9. Surround yourself with people that have talents that are different from yours. Ogilvy knew nothing about finance or tv or computers, and hired good people to fill in the gaps. If you're a macro guy, hire a micro guy to get you on the right track. The palindrome hired me because I could get him a tick or two, and that was enough to start the steam roller going.
10. Work hard. Oglivy supposedly worked 120 hour weeks, and drove his wives crazy by working all through the night. The little bit extra is the difference between success and failure. I won countless matches in squash by diving for shots while my opponents were apologizing for hitting it off the wood.
11. Be prepared with a good defense. Ogilvy wrote what Fortune described as the best sales manual ever for the aga cooker. In it he enumerates 10 common reasons for not buying the product and shows how to turn each objection into a sale. Are you ready on your trades to turn your losses into profits, to survive if it goes against? Prepare a manual of defense and stick to it.
12. Be ready to learn from and compliment your competitors. Ogilvy often walked out of a meeting and told the prospect to go with his competitor because the other side was better. Practical investment people can learn much from the academics, and the fundamentalists and the technicians should be friends.
Andrew Goodwin writes:
I was thinking about what you said about how you shouldn't expect your clearing firm to give you the benefit of the doubt in a tight situation.
That doesn't make sense unless one gets preferable margin callings or the like due to status as a .01% large player. There is a mathematical sweep or a reg T margin from most brokers one can find who run a tight ship.
For my part, I'd like to see how the clearing firm traders use the customer position data. If you know someone is levered up the gills and has to post more money at certain levels, then of course they will take the other side if there are no Chinese Walls.
Long ago, I saw an indicator in print which showed the margin purchases versus the cash purchases of Merrill Lynch customers. When optimized it had reversion results that were nearly perfect for the many years preceding the printout.
If you know the margin call levels for the largest number of the public customers on Reg-T, then one should fade the mandatory liquidation levels once crossed with little caution. That's why you buy stock in brokers and hope they don't pay themselves all the trading profits in bonuses.
If one hasn't noticed, the Olympic judging of figure skating has changed. One no longer gets to see how the judge of each country has voted on skaters' performances on TV. This change from a disclosed 6.0 scoring system by judge with country affiliation revealed to the new ISU scoring system creates the prospect of great unmonitored injustice.
No longer can we see the scoring by judge of each country for each performance. If one can't measure a scoring bias by seeing the country by country judge data, then how can one register a complaint as an athlete? This creates a de facto measurement method on par with that of a Court of the Star Chamber in use famously during the 15th until mid 17th Centuries.
Far from taking a step forward, the new scoring system, in reducing accountability of judges, increases their omniscience. One might argue that hiding the identity of the judges through the random selection of judges' scores might allow a judge from a non-totalitarian state to make a fair call. That would make the assumption that the judges aren't under some other type of surveillance or control.
The latest contestant on the popular game show "Jeopardy" has found an unorthodox way to beat the game. Using game theory, Arthur Chu has managed to win 4 times in a row. His unorthodox methods have traditional Jeopardy fans upset as he follows the rules, but goes non traditional, and hits the big money first, then searches for the daily double. In fact, in one daily double, he found it in the category of sports (which he has little knowledge), and bet only $5. His style of play is to deny his opponents the big money, just like we try in the markets.
Anyways, Chu has upset the apple cart and won over $100K. Fans, along with the host Alex Trebec are visibly upset, but Chu is playing to win, not appease viewers or the host. This reminds me of speculators who get upset and blame HFT, flexions, the other side, etc. when they lose. They were mad at old man Rothschild when he had news of Wellington first and scooped the market. I'm sure that in the future, there will be many boogeymen to blame things on.
I applaud Mr. Chu for his out of the box thinking, and wonder why nobody has done this before, considering Jeopardy has had a 30+ year run. Mr Chu can teach us many valuable trading lessons.
Andrew Goodwin writes:

This guy is a close friend of my gf. He has garnered much anger from the crowd. He has won four times in a row and is now being called the "Jeopardy Villain" by the press and fans of the show.
This is a take from the net describing his methods:
"What is Chu's game theory, exactly? While most players opt to stick with a single category and work through it from lowest to highest prize amounts, crossword-puzzle style, Chu begins with the most difficult clues in an effort to solve the Daily Doubles and doesn't hesitate to lay down the big bucks when he finds them in a topic he's familiar with. If the question belongs to one of his less-practiced knowledge categories, like sports, he'll only wager $5 and throw it away, knowing that it's off the board for his competitors. He also spat in the face of the $1-over wager tradition in Final Jeopardy, in which the extra dollar prevents a tie; instead, Chu intentionally bet to tie twice, though only once did he and his competitor (Carolyn Collins) both answer correctly and move on. This is not a humanitarian move, by the way, but it is a clever one (Keith Williams, former Jeopardy! winner and obvious math person, breaks it down for you in detail here.
Playing to tie increases your chances of advancing both because of game theory and mind-fu—- your opponent ("if your opponent knows you're going to wager for the tie, he might disregard a rational wager and go for broke in an attempt to tie you"). Chu is also quick to buzz in, which is perhaps the most useful Jeopardy! skill of all."
Chu has already won four games in a row and gets to compete again on Feb 24th. He is using game theory and statistics to beat the other opponents and has mastered them all so far using his unexpected system.
I suggest we watch to see if his play changes the behavior of the next opponents so that they match his tactics and alter the game show for good. This is the live popular culture version of the theory of ever changing cycles at work for all to see.
Far from a game of mere trivia knowledge, Jeopardy now is a game of greater complexity than thought previously due to the skilled tactics of Arthur Chu. Granted, I understand that Chu was considered a genius back in college, but he is not winning like Jennings in knowing all the trivia.
Adam Robinson would really enjoy this story.
Best regards, Andy
If you are the trader getting squeezed and know it then you don't have to liquidate the threatened positions. What you do is rank the most liquid correlated positions and especially the liquid OTM options of correlated and liquid items and let the predator activity enrich you.
I'd like to see your answer on this plan about cutting the slippage and hopefully doing it near the point where they think they've got you and you can exercise options to hit back.
It's a military type tactic that suckers the predators into a trap. If one can slice and dice orders anonymously without a bank holding all the cards, one might make it work.
The trader getting squeezed has perfect information on the vulnerable positions and goes to the electronic and somewhat anonymous options markets to buy cheap OTM volatility explosion options in all liquid and related assets to soften the blow. Let's see the predators game the algo slicing and dicing of hedges while inflicting what they think is pain. They should pay off the victim of such a squeeze 2:1 at a minimum.
Victor Niederhoffer writes:
What do you people think of this? For reasons of loathing, and avoidance of squeezes, I have avoided any study or consideration of options for many years.
Russ Sears writes:
It seems much of the hedge cost is tied up in matching an exact date and risk of sudden jumps across the strike as that date approaches. From my experience hedging variety of equity indexed annuities (S&P indexed call options embedded in an deferred annuity). I believe the secret to not getting squeezed is to manage the gamma position under "normal" conditions by writing shorter dated options an buying slightly longer time positions. And manage the delta exposure by the different strikes. If you are long gamma you maybe shorter delta than you want after a big drop, this can be carefully reversed (sell long dated, buy shorter options) as volatility spikes.
While not endorsing the derivative expert's new book "antifragiles" (he is too long winded), I would recommend only reading the prologue. It is like exercising, if you practice hard the first order effect is to tear down. The second order is to recover. So you go long the healing process under healthy times to prepare for age and diseases. People dread the first order pain too much so they don't exercise and buy out of the money expensive puts.
What the expert misses is not only do you stress yourself to increase your ability to recover, you indulge your self after the stress, sleep, food and ice baths etc. if inflammation is too much. In the book he says he is on a fast of some kind almost always. But he also lifts weights walks and exercises. This is not healthy. It is as much about the recovery as it is accepting some first order pain.
There have been a number of absurd studies over the transom lately. VIX has to go above 29% for a market bottom because that's what it's done at the bottom of other market declines. Equally ridiculous is that the average market decline when it's gone down at least 20% is 27%. What these studies fail to note is the expectation from a given level as of a closing price. They are flawed because of retrospection and perfect knowledge as well.
Lawrence Schulman writes:
I don't think those studies are absurd at all. The four big selloffs we had last August, November, January, and March had VIX going above 29. Right now the market has taken out the previous lows. So I think it is wise for anyone to have some cash on the sidelines since the probablity would favor another large VIX spike. As far as the average bear market's being down 27% from the top, I would have told an investor: when the market is down 20% from its bull market high — which happened this week — the likelihood is the market would not stop going down once it hit the 20% pullback. And on Friday the market was down 22% from its bull market high.
Andrew Goodwin remarks:

Seems absurb that a bell will ring at a market low, which was to be announced, according to multiple pundits, by a VIX move above 30. The markets normally confound attempts at bottom fishing by the masses. Those looking to the contrarian idea that an indicator so scrutinized by the public could not possibly work, and even citing the Heisenberg principle, were taken aback when the tool worked this time. This time was different because the smart money contrarians outsmarted themselves by looking for deception. The VIX lady really did sing at the end and it didn't convince all.
Esteem. What are the reasons that business people act as they do? One reason is the desire for profits. The second most studied reason is the sanction and guide of regulation and the law. A third reason, which is not considered enough, is the desire for esteem and the avoidance of disesteem. This topic is covered very well in The Economics of Esteem by Geoffrey Brennan and Philip Pettit. They consider how esteem is allocated and how it can be improved in the economy. Chapters include why we want esteem, the demand and supply of esteem, the economics of equilibrium of esteem, publicity, the intangible hand, and voluntary associations. It's mainly a diagrammatic and psychological framework within which the principles and non-mathematical tools of economics are applied. It should have great application to the endeavor of finding good companies and good managers.
VIX. With VIX at 9.7, its lowest level in 12 years, the jury is out. Will the new year, or the new expirations to be traded, lead to a change in regime? Usually decision-makers are not apt to change horses near the holiday season, especially in view of the bonuses gravitating down to the middle classes.
Torts. It's hard to do anything these days without thinking that fear of litigation is a driver of the customs and procedures. In hospitals, people in critical care are subjected to an endless barrage of red tape while in shock so that doctors can protect themselves from subsequent claims, including giving X-rays while life hangs by a thread. And of course autopsies are a thing of the past because they often are not paid for, and because of what they might reveal.
Happiness. The happiness that people forego to protect themselves from liability is often not accounted for in the cost benefit-analysis of third party payment schemes. For example, in squash, certainly the rule that one must wear goggles causes more accidents than it saves. And people can't remember the time when you could actually enjoy a game of squash and see the whole court. And many people have not taken the game up because of the wearing of goggles. Of course, the invisible hand explanation for such rules is the fees associations get from the manufacturers. More importantly, many have had their happiness quotient decreased. The same is true of car seat laws for babies. How much wasted time, how many cancelled trips? There are hundreds of other examples.
Antipodes. I spoke at Yale yesterday, a week after Professor Taleb had been there. And we have both adopted George Zachar's device of "your own man says it's so" to discuss the merits of what the other does, even though it is more than 99% likely that on any given trade in the pit we are on opposite sides.
Anthropology. The customs of various trading pits, and the movement from simple to complex rules, a subject anthropologists study, would also be good for speculators to consider. I am reading the Encyclopedia of Anthropological Theory and find in every chapter insights into the way people perform tasks in different cultures and times, and the way that markets work. The anthropology of markets should be studied in detail and not just in terms of the customs and norms that develop on the floor and how they affect the public.
George Zachar replies:
One of the peculiarities of the big dealer shops I frequented was their intensely tribal nature. The sales/trader types loathed the slick investment bankers, who in turn treated "the floor" with contempt. The bond guys thought the stock guys were idiots, and the stock guys thought the bond guys were dweebs. The salesmen thought the traders were calculating lying thieves, and the traders thought the salesmen were glib lying thieves.
Many of the failures I observed at these firms could be traced directly to these tensions, and management's inability to get all the horses to pull the twin carts of customer satisfaction and firm profitability.
I've always assumed the key to 85 Broad Street's stupendous success lay in creating and sustaining a culture/management/incentive structure that solved the tribalism problem.
Vance Falco adds:
I'll reinforce George's observations. In the late 1990s I ran a research desk on the trading floor of a small boutique investment bank. Our primary responsibility was to very quickly make assessments about news flow regarding the companies under the firm's coverage, synergize that with the industry analysts' existing research stance and get the perspective out to block traders and the institutional salesforce. It was very amusing to see the quickly shifting manner in which we were treated. When queried about the meaning of something, we were treated (generally) respectfully. The moment we weren't on stage providing the value added insight (we hoped), we slid back to being treated as simply consumers of others' potential compensation upside and our part in the larger process was lost. To the traders, we weren't rough and tumble enough. To the salesforce, we knew the research well but weren't glam enough to put out the firm's sales call. Second class citizens from every angle.
Yishen Kuik comments:
I just wanted to add that I've long shared the same observations.
My experience is that some institutions can be very balkanized and surprisingly ineffective at coordinating efforts. Additionally, not especially well organized to move talent within the organization, allowing it to find its best fit.
Having said that, the Grand Sichuan Bank does seem to have created a good structure/culture to deal with these issues.
Vincent Andres contributes:
This reminds me of a very very good book called The Naked Ape by Desmond Morris.
Considering we're just apes with costumes has often helped me to put things into perspective. I believe it's also useful to understand crowd behavior, because most new types of behavior emerge at common denominator points, and thus many such behaviors are of a very primitive sort.
Andrew Godwin extends:
Having played squash for over 25 years, I give the thumbs up to Victor's analysis of goggles. Rather than point out profitable liability management portfolio ideas to the public, shouldn't you instead go long the athletic cup manufacturers? The sport authorities don't make you wear those yet. The loss of family jewels in a squash match would count much more significant than injury to goggle-protected portions to males without children. Indeed, parents and grandparents would support such an initiative. Only current spouses or kids in divorce situations would object. The descriptive terminology of "family jewels" makes the point to savvy marketers. Self-evident points need expression in your form, apparently.
Archives
Resources & Links
Search